AN INDEPENDENT ARTS & CULTURE GUIDE
INTERSECTIONAL DISABILITY ADVOCACY THROUGH MOVEMENT AND MUSIC
Abilities Dance Boston seeks to disrupt antiquated ableist beliefs and disseminate the value of intersectional disability rights in Greater Boston and beyond. Our organizational goals are to build a better Boston by thinking of intersectional equity through a disabled lens. We realize there is no such thing as a hierarchy of oppression, and that all forms of discrimination must be eliminated to work towards a truly equitable future. This foundation has inspired our Intersections Series, V2. This show was created by Founder, Executive Director, and Artistic Director Ellice Patterson and Director of Music, Andrew Choe, who both identify as disabled, neurodivergent, and QTBIPOC. Patterson especially felt that disability work can be really white and racial equity work can be ableist, leaving out those who identify as both. This show honors people living at said intersections, past and present, while interviewing them and researching their journeys to bring it all to life on stage. This production truly showcases what advocacy in the arts is when disabled folks are in positions of leadership to create their own and others› stories. We also partner with the Disability Policy Consortium to highlight current bills that are on the state floor and work to match these bills to the honorees› life journeys and humanize these bills. We hope that with a deeper intersectional disability cultural competency, the audience will take away that not only can they advocate for more access in their communities, but with their legislators to get these bills passed. In an effort to be as accessible as possible, Abilities Dance Boston provides unlimited free tickets for live and live streamed audiences who can›t afford to see our work, including that of the deaf and disabled community. Accessibility is important to us—and to all who want to see our work.
ABILITIES DANCE BOSTON
SISTA CREATIVES RISING: A BLACK WOMAN OWNED ENDEAVOR PARTNERING WITH BRAIN ARTS TO CELEBRATE WOMEN AND FEMMES
We're Claire and Amaranthia, a Black-invisibly-disabled mother and daughter team sharing our healing journey through our developing business, Sista Creatives Rising. Our mission is to help marginalized women/femme creatives gain accessibility and visibility in the arts to facilitate personal healing.
Together we develop virtual, disability-accessible art shows for BIPOC marginalized women/femmes called "Art & Mind." A survivor of childhood domestic violence, I entered Mount Holyoke College in 1999 as a Frances Perkins Scholar at 32 to develop my mission of helping my mother and other marginalized women. Amaranthia saw me battle against the intergenerational legacy of abuse and was inspired to fight against bullying in her own life.
With each show, we raise funds for Brain Arts Org, a non-profit in Boston supporting underrepresented creatives. In 2021 we raised $751 during our first show, "Reflections of Women, Femmes and Our Mental Health During COVID." This year we're also partnered with Dancing Queerly Boston.
In March 2022, I was diagnosed with B-cell lymphoma, which manifested as a massive tumor on my spine. I had emergency surgery, neuropathy, and a frightening paralysis scare. Six days after launching Sistas, I lost my mobility and was losing it by the hour. In remission, I'm in the 1% to walk again after such surgery. Still recovering, we've decided to relaunch and work on the next "Art & Mind."
Our open call is June 1st. The new show called "I Know Who I Am!" tells stories through documentaries of Black women/femmes who've used art to heal from crises. We're challenging the concept of open calls, where artists must depend on "free exposure", by working with Brain Arts to compensate artists. The five finalists and two entrepreneurs will receive $200.00.
Follow our journey and get updates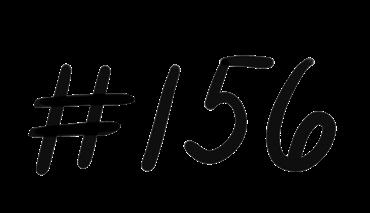 @sistacreativesrising.com
Please view our website and subscribe to our newsletter: sistacreativesrising.com
CLAIRE JONES
THIS PROGRAM IS SUPPORTED IN PART BY A GRANT FROM THE BOSTON CULTURAL COUNCIL, A LOCAL AGENCY WHICH IS FUNDED BY THE MASSACHUSETTS CULTURAL COUNCIL, AS ADMINSTRATED BY THE MAYOR'S OFFICE OF ARTS + CULTURE THIS PAPER IS AN ONGOING PROJECT OF BRAIN ARTS ORGANIZATION, INC., A 501(C)(3) NONPROFIT. PLEASE CONSIDER DONATING TO, VOLUNTEERING OR OTHERWISE SUPPORTING US: BRAIN-ARTS.ORG
LAYOUT DESIGN: Phoebe Delmonte: p.1, 4, 5 Hannah Blauner: p.2, 3, 7 Adrian Alvarez: p.6, 8
5 MAINSTREAM POP CULTURE EVENTS
Brought to you by What's Happening, Boston!
Change it up and enjoy some of the big shots our dope city attracts!
PAX East
Yo gamers! It's time to power up your controllers and get ready to rumble with PAX East, the ultimate gaming convention happening in Boston! Featuring diverse exhibits, panels, tabletop gaming, cosplay, and concerts! Single-day passes start at $60 and range up to $250 for four-day badges. Mark your calendars for March 23rd - 26th.
Jowell y Randy
Welcome, folks! Get ready to mark your calendars because the hottest concert of the year is coming to the MGM Fenway Music Hall on March 24th, 2023. Join the Puerto Rican reggaeton duo, Jowell y Randy, and jam to their lively vibes all night long. Don't wait, grab your tickets now for an unforgettable concert experience!
Marlon Wayans
Mark your calendars for Marlon Wayans' show at Chevalier Theatre in Medford on March 11, 2023. Tickets start at $45, with premium seating for $85. Get yours online or at the box office. Don't miss out on a night of non-stop laughter and entertainment!
Pitbull
"Mr.WorldWide"
Get ready to shake your bon-bon with Pitbull at Lynn Memorial Auditorium on March 26th, 2023 at 8 PM! This international superstar is bringing his signature blend of hip-hop, pop, and Latin music to the stage for a night of non-stop fun. Ticket prices start at $50, so grab your amigos and come party with Mr. Worldwide!
Young Nudy
"This one is for my yout!" Honestly one of my favorite trap artists out of zone 6 Atlanta. In real Life he's 21 Savage's cousin so you know what type of time Nudy is on. Getting to the bag is the message Nudy wants to instill in his fans. Nudy's flow bounces mesmerically over 808 and synths. His beat selection and production is what set him apart as an artist with an iconic sound. Show starts at 7pm at the Paradise Rock Club. Tickets start at $30 for general admission. I'm very excited to welcome this Atlanta based artist to the bean. Hope to see y'all there.
BOSTON HAPPS
(Follow us on IG @whatshappening_ boston for more local events!)
A SHOW AT THE SIL
If you haven't been to a show at the Sil yet, I would go yesterday. When I went to a Wednesday night show at 8 pm, the bar was packed. The bartenders are the sweetest, the drinks are strong, and the sets are always good.
The opener of the night, a Duo called Wed Betters, started us off with some slow paced, folksy, borderline country tunes. Both Spencer Reap and Daniel Valentine took the lead on vocals. They have beautiful voices and they harmonize with each other well. Their music would be perfect for an early 2000's sad teen movie montage. They had some pretty funny comments in between songs, like calling one of them "a sad valentine's christmas song, like Hallmark I guess."
Listening to the other bands of the night was like being taken on a tour of rock through the decades.
Liam Numrich, the lead singer of Rain House, has a lovely high tenor voice that really fits their 70's sound. I was definitely thinking about Fleetwood Mac during their set. What I really liked about their set was the emphasis on the instrumentals rather than vocals. The bassist, Daniel Martinez, and the guitarist, Noah Landi, are incredibly talented. The entire set I was amazed by the phenomenal riffs they were pulling off. Gabriel Pino was killing it on the drums as well, really pulling the music together. The crowd was full of their friends who were incredibly supportive and filled the room with cheers after every song.
Asphalt Nap had a 90's heavy metal reggae sound that lived in the rhythm of the bass
and the drums. This trio seemed to know each other well and were in tune with each other. The bassist, Patrick Lally, definitely performed beyond an ordinary bassline. The bass being allowed to shine as well as the guitar is something I always appreciate. One of my favorite moments on stage was when the drummer, Evan Aldrige, called out to the lead singer, "Ready Gabriel?" (of Rain House fame) "This one's about the cops!" and they immediately dived into an angry song.
I knew I was going to like Fossil when I noticed their mascot, Bones the dinosaur. This band had a phenomenal stage presence I don't often see in Allston shows. The band started off with a dramatic guitar intro. Max Chow-Gillet, the lead singer, introduced the rest of the band with musical accompaniment. Let me tell you, Geoff Tobia (Bass), Joe Sinkovits (Drums), and Brandon Karavitch (Guitar) shouldn't need an introduction because this band is great. Max has a deep, powerful voice that I could tell came straight from the diaphragm. I have nothing to say about the guitar and bass riffs except that they were fucking sick. The drums went hard. A tiny mosh pit kept forming in the front of the room. They have that dramatic, theatrical 80's sound that really hits hard during a workout or after a rough day. I could tell that they were inspired by the 80's after Max told us to "keep on rockin' in the free world".
The Sil feels welcoming and hosts amazing shows every Monday and Wednesday. Stop by to listen to some music and perhaps grab a hot dog!
GANNOPY URENA
NOTES FROM THE CREW
Hey there! Would you help me blow out these candles because this month officially marks BCN's 12th bday?! Pretty wild to think this scrappy rag has been kickin' around Boston for that long. There's something else about this issue that is special…It is the first time we've taken two months and smashed them into one paper. Check out the Happenings this month. We have listings for both March and April! The next issue will be May. This decision came after much hard thought, since we hate the idea of skipping an issue. We deemed it important to take one month off a year to give our team a mental health break. Our admin team is very small
and trying to produce a paper, run a blog, and advocate for artists can be a lot with our limited capacity, so while we take this time off from production we will be focusing on the backend of everything like budgeting, planning, building our artists database (coming soon), and creating longevity for this paper. Wellness of our team has become #1 and keeping the paper alive is #2, so I hope you understand our need to take a step back to gather our heads. Thanks for your support for the last 12 years! This community means everything!
-----------------------------
----------------------------------------------- KEVIN DACEY (Editor-In-Chief)
---------------------------------------
WE'RE TAKING A MONTH OFF!
DORI THE OFFICIAL (UNOFFICIAL) BCN CAT MASCOT
LAST DAYS
DORCHESTER SUPERSTAR & THE BIRTHING OF KROSS TAPES
DORCHESTER SUPERSTAR
Dorchester's superstar Last Days surpassed our expectations during his album release party for "Boston Boy 2". Hosted by JAM'N 94.5's DJ E Dubble, the room was packed with some of the city's most noteworthy talents who all got to take home personalized goodie bags — courtesy of Pure Oasis. Following the 2021 release of "Boston Boy", the sequel has 12 tracks laced with go-getter anthems and affluent compositions — mixed and mastered by prominent engineers from all over Massachusetts such as Dallas Rose and tracks produced by Diesel Mania and Neezy Beatz. The sequel is one of the hottest to come out of the city, but making classic hits is nothing new to Last Days, who is fresh off a world tour with New York's very own Griselda Records. "Boston Boy 2" includes features from Bori Rock, Dun Dealy and Fuego Base and reminds you that this construction was indeed a family affair. With tracks like "Fly" and "Plate", "Last Days" puts an emphasis on what it means to be pristine while also being considerate of the experiences that follow lusting after the glitz and glamor lifestyle. Dorchester's superstar is a force to be reckoned with and if you haven't already, go listen to "Boston Boy 2".
Roxbury native Maye Star turns his pain into passion with the birth of "Kross Tapes"; every song tells a rich story about the new and old chapters he's embracing head on in life. "Kross Tapes" is a collaboration piece solely produced by Lowell engineer DeevoDaGenius. The idea came about not only because of their effortlessly poetic work flow but also because of the recent birth of Maye Star's son, Kross. In the words of Deevo, "Life is a movie that needs to be captured and documented," and with tracks like "Perspective", the artistic duo gave us literally just that. Over-synthesized piano keys and a passionate instrumental gives us a peek into his "high as a kite" lifestyle, beginnings of fatherhood and his tenacity to take the rap game by force — as always. The tape is full of versatility as the generous duo go back to their roots with sampled rhythms and blues classics that they grew up favoring. Not to mention the features from our very own Bostonians Miranda Rae & Shane Dylan alongside Boston Music Awards R&B winner Notebook P — just to name a few. In the words of Maye Star, "Life doesn't have to be over for creatives once you become a parent. Life is going to continue and go on, which is why I want 'Kross Tapes' to display those ups and downs that I experience in my fatherhood journey as an artistry and even my relationships. Most importantly for me everything that I do is done with God." Be on the lookout for "Kross Tapes", releasing mid-March.
POETIC PATTIE
MASSACHUSETTS MINUTE
ARTISTS TO WATCH
Those familiar with the Massachusetts Minute column know that we usually utilize it to highlight one music release from a Massachusetts artist per month. As 2023 starts rolling forward, we thought we'd take a slightly different approach, turning the spotlight on not one, but five Massachusetts artists that fans of local music should be on the lookout for this year.
Kei is a Hip-Hop musician from Boston who was the recipient of last year's Best New Artist award at the Boston Music Awards. Though she's only a couple of years into her musical journey, Kei has the artistic prowess of an industry veteran – equipped with a sonic identity that is uniquely her own. Releasing a handful of singles and multiple projects throughout 2022, Kei's listeners have had plenty of music to rock out to as of late, and it's safe to say that this stream of sounds is going to continue flowing in the coming months.
Van Buren Records has largely been talked about as the most exemplary conglomerate of artists currently within the Bay State's lines. Their roster has frequented the Massachusetts Minute several times since its inception, however, one artist who's evaded the pages of the Boston Compass Newspaper up until now is Invada. Though he only has two solo songs on DSP's right now, that is soon to change in 2023, as he's geared up to unfurl his grasp around several new singles. His music is well-structured, distinctive, and extremely palpable, as is evident by the several raucous crowds that he's constructed throughout Boston's venues. BoriRock, otherwise known as the Teflon Hoot, El Hooto, and the Puerto Rican Jay-Z, is an enigma within the ranks of Massachusetts rappers. Bori hails from the heart of Dorchester, and is truly as Boston as they come. Moments into any one of his singles or features, listeners are greeted
with a barrage of "on dawgs!" and "it's me!" shouts, setting the scene for Bori to delve into verses surrounding the fast life and highly detailed braggadocio. He's released ten full-length projects over the last two years, featuring some of the most capable rappers that the Bay State has to offer, making his catalog a must-listen for anyone looking to learn more about MA rap and all of its inhabitants.
Nate Nics is another rapper from Massachusetts who is making a big name for himself. Balancing his time in the studio as both an artist and a host on the Bad For The Community Podcast, Nate has taken a two-pronged approach to his creativity, and is hitting the mark on both sides of the mic. He's representative of the next generation of artists whose sounds will be representing our area, and is poised to make a lasting impression on listeners from both near and far. Last month, Nate dropped an EP titled '.photos', an introspective offering which serves as the perfect introduction to his catalog. With this project fresh in the minds of his listeners, the stage is set for Nate Nics to seize the moment.
STEFAN THEV is an alternative musician from Brockton who has been peppering streaming platforms with highly addictive singles. Following a strong few years with singles such as "ghouls! zombies! skeletons!" and "ON THE EDGE WITH U", STEFAN has returned to social media to tease several incoming drops. His voice is incredibly refined, and the creative direction that he's been implementing into his discography is unparalleled not only in Massachusetts, but by artists from all over the globe. If you aren't already tuned in, then you definitely should be doing so now, as he's going to have an impactful year.
THE BIRTHING OF KROSS TAPES
-------------------------------------------------- SHAMUS HILL -----------------------------------------------
**We strongly encourage all to take careful precautions when going out to public events! Follow the venue's requirements regarding vaccination/negative Covid tests and masking instructions! Always double check the event online just in case they need to cancel!**
music & audio
3/2 Say Something! Open Mic Night Kenn and August are picking up the mic and inviting you to the stage on 3/2 at The Rockwell. Bring a guitar or a book of poetry, we just want you to feel free to Say Something.
@The Rockwell 8PM-10PM All Ages $10
3/3 Colin of Arabia, Tossed
Aside, Street Power, T.F.R @Concord Grange Hall (Concord, NH) 6:30PM-10:00PM All Ages FREE
3/4 IBOOKTHINGS Presents Groan Man, NKLS, First
Passionate Frisbee Club
@Fields West 8PM-11PM 21+ $10
3/4 Spirit Ghost (Album Release) with Puppy Problems and Reggie Pearl
@O'Briens Pub 8PM 21+ $12-15
3/8 Fully Celebrated Orchestra with Glencoe + Alton Place
@Midway Cafe 8PM 21+ $5
3/10 Clock Out, Bed of Razors, Prowl, Reaching Out, Burning Lord, Death Strider, Jackal @PNI Club (Worcester) 6PM10PM All Ages $15
3/10 Monthly Cypher every second Friday! Be witness to some dope local talent put on by Hustle Killer + Artists for Artists and hosted by Greatness Asf + Nico Hustle. Expect food + drink, networking, giveaways!
@Hustle Killer HQ 8PM-12AM 21+ $ome Cost
3/11 Red Baraat Festival of Colors Celebrate Holi with Brooklyn musical group Red Baraat, whose music fuses North Indian bhangra with jazz and hip hop. @Crystal Ballroom 8PM-10PM $30 / $38 at door
3/11 TRIPPIN.FM: Vol. 1
Psychedelic Pop-Up Party ft Rilla Force, Baby Indiglo, SC-One plus vendors, themed rooms + animations. @230 Friend St Warehouse 9PM-2AM 21+ $15
3/16 Mobius Live! Series: Performance a new monthly series of curated experimental performances. @Lilypad 8PM9:30PM All Ages $15 (No one turned away for lack of funds)
3/18 IBOOKTHINGS Presents
Early Exit, Grace Givertz + Madison Duffy, Marquis Lavoie, Conor Ryan Hennessy @Fields West 8PM-11PM 21+ $10
3/18 Bleep / Blorp Festival of Synthesis and Electronic Music is a festival of synthesis and electronic music. It will include live performances, interactive installations, and paper sessions/ presentations. Performers, artists, and scholars may submit in one, two, or three categories, but each individual should
may be given to New England based individuals. @Durgin Hall (UMASS Lowell) 10:30AM-
12:30AM All Ages $ome Cost
3/18 Hard in the Head featuring: The F.U.'s, Cuidado, Duck & Cover, Black Helicopter @Gerry No.5 VFA (Marblehead) 7PM 18+ $10
3/19 Bars Over Bars Presents: Ardent & Lov333craft's Birthday Show @American Legion (Pawtucket, RI) 7PM-10PM All Ages $10
3/19 Choke Out, American Ethos, Saint James @Hutghi's (Westfield, MA)
6PM-10PM All Ages $10
3/20 American Ethos, Stereo Vulture, The Great War @Charlie's Kitchen 8PM 21+ $5
3/25 IBOOKTHINGS Presents Adam Demir Jian, Ezra Cohen, Husbands, Cape Crush @Fields West 8PM-11PM 21+ $10
3/24 Maniac, Kidnapped, Last Wishes, Hate Still Burns @Rat Trap (Holyoke) 7PM All Ages $15
3/25 Minibeast, Picniclunch, Germ House 3 far out acts converge on the Paradise Mcfee gallery for a nite of jagged guitars, insane drumming and thought provoking sounds. @Paradise McFee Gallery (New Bedford) 8PM All Ages $5-10
3/25 Sentient Horror (NJ) , Vivisect (NJ) , Ancient Death, Burt Bacharach & Funeral Thirst @Ralphs Rock Diner
8:30PM 21+ $15
3/25 Creative Music Series Presents Kelly Bray, Anna Abondolo, Lucy Little free-jazz show @Arts at the Armory 8PM10PM All Ages $10
3/26 Non-Event Presents the Glasgow and South Londonbased trio Still House Plants along with NxCx from Central and Western Mass.
@First Church JP 8PM-10PM
All Ages $10-15
3/26 Vein.fm, Sunami, Escuela Grind, Last Wishes, Hate Still Burns, Opposition
@Sons of Italy (Hingham) 6PM All Ages $25
3/26 Kaki King presents Everybody Loves You: 20th Anniversary @Crystal Ballroom
7:30PM-9:30PM
$28 GA / $40 Reserved
3/26 Spirit! with musiConnects Don't miss the world premiere of Joi Harper's Aspirations and Sorrows; a work for soprano, piano, and strings inspired by and showcasing student poetry influenced by the work of Langston Hughes. @St. John's Episcopal Church
4PM-7PM All Ages FREE
3/27 Get2theGig Presents: Emperor X, Pink Navel, Mercet @O'Briens Pub 9PM 21+ $13-15
3/31 Trans Day of Visibility featuring Evan Greer, Trap Beat, Candice, Tranny, Persuasian, Levi Cain Visibility is not enough! Benefit for Harbor Camps, a camp for trans and gender nonconforming kids. @The Rockwell 9PM-11PM
All Ages $15-30
3/29 Mall Cops, Stateside, Montclair, Jockey
@O'Briens Pub 8PM 18+ $12
3/31 Come Mierda, Exitum, Strictly Hip-Hop, Vilanvs, Industrial Grade Chemical Cleaner @Ralphs Rock Diner
8PM 21+ $15
4/1 IBOOKTHINGS Presents Children Of The Flaming Wheel, OOF, Germ House @Fields West 8PM-11PM 21+ $10
4/1 Content Brakes Presents: Buck Gooter @O'Briens Pub
8PM 21+ $12-15
4/2 High Vis @Hardcore Stadium (Cambridge)
7PM-11PM All Ages $20
4/3 Jivebomb, Gumm, Anklebiter, Climb @O'Briens Pub 8PM 18+ $15
4/6 Seed of Pain, Burning Lord @Sons of Italy (Hingham)
6PM-10PM All Ages $ome Cost
4/6 Sink, Faim, Broken Record, Corrode @Ralphs Rock Diner
8PM 21+ $10
4/6 Glitterer, Truth Cult, Gil Sayfan @Hardcore Stadium (Cambridge) 7PM-11PM All Ages $15
4/7 Catharsis, Faim, Broken Record, The Promised End, New Forms @Peabody VFW 7PM-11PM All Ages $15
4/8 IBOOKTHINGS Presents Winkler, Walk Me Home, Donna Revving @Fields West 8PM-11PM 21+ $10
4/8 Thighs, Owen Manure, Brothers Gay @Hotel Vernon (Worcester) 8PM All Ages $ome Cost
4/9 Combo Chimbita @Crystal Ballroom 7:30PM-9:30PM $22 / $28 at door
4/12 Fully Celebrated Orchestra w/ Cloud Factory + Tyler and The Names @Midway Cafe 8PM 21+ $5
4/13 Mobius Live! Series: Bodies that Matter a night of live art curated and created by queer artists. @Lilypad 8PM9:30PM All Ages $15 (No one turned away for lack of funds)
4/16 Bassekou Kouyate & Ngoni Ba @Crystal Ballroom 7:30PM-9:30PM $40 GA, $52, $44 limited reserved table seating
4/18 Noise Prince, FRKSE, Greylock, Hexxhead, Signal Chain @Midway Cafe 8:30PM 21+ $10
4/18 DJUNAH, Rid of Me, Leopard Print Taser @O'Briens Pub 10PM 21+ $13-15
4/22 Copyright Chaos (CT), The Ruffians (Canada), Unwanted Noise (Canada), Menudo Death Squad (FL), Dogshit (FL), Who Killed Spikey Jacket, Moose Knuckle @Sammy's Patio 7PM 21+ $20
4/22 Sona Jobarteh Band @Crystal Ballroom 8PM-10PM $40
The Boston Art Podcast sets out to explore and document the varied perspectives, pathways, and lifestyles in the arts in Massachusetts. The podcast releases weekly, and focuses primarily on Boston and the surrounding area. www.bostonartpodcast.com
Knowhere Studios Presents Artist Development Special Working on a budget? Can't find production that fits your music? Join Melks + Andre X in sessions that include custom beats, song writing, recording and mixing. DM @knowherestudios_ on Instagram to book a session in Methuen, MA!
3/3 Get a taste of the Paris jazz scene in the '50s at this rare screening of Around Midnight starring Dexter Gordon with music by Herbie Hancock @Brattle Theater
7PM-9PM $14
3/3-3/4 Coolidge after Midnight keeps us guessing with back-to-back mystery Michelle Yeoh martial arts movies screening in 35mm
@Coolidge Corner Theater
$16.25
3/7-3/22 Get familiar with fearless and poetic French filmmaker Claire Denis, featured all month at the Coolidge including Chocolat (1988) on 3/7, her rarely screened No Fear, No Die on 3/8, Beau Travail on 3/14, Trouble Every Day on 3/15, 35 Shots of Rum on 3/21, and White Material on 3/22
@Coolidge Corner Theater
$16.25
3/7 A rare chance to see the "greatest film ever" on the big screen. Citizen Kane
@Kendall Square Cinema
7PM-9PM
3/11 An underrated '80s cult classic Death Becomes Her plays after midnight
@Coolidge Corner Theater
3/13 Fasten your seatbelts, it's going to be a bumpy night in Bette Davis' comeback film, All About Eve
@Coolidge Corner Theater
7PM-9PM $16.25
3/18 A cult classic '90s horror with stellar fashion: The Craft plays after midnight
@Somerville Theatre
3/23 Hoop Dreams is one of the realest depictions of American life caught on film. Don't miss it!
@Coolidge Corner Theater
7PM-9PM $16.25
3/30 Sam Shepherd's story of familial estrangement, directed by Wim Wenders and starring Harry Dean Stanton. Paris, Texas is required viewing
@Coolidge Corner Theater
7PM-9PM $16.25
3/31 The endlessly quotable '90s comedic gem, Drop Dead Gorgeous plays after midnight
@Coolidge Corner Theater
performance art
3/3 The Spoons: A Live Comedy Special with Tiny @Midway Cafe 10PM 21+ $10
Thru 3/18 Zadie Smith adapts part of Chaucer's The Canterbury Tales in The Wife of Willesden. Don't miss! @Loeb Drama Center All Ages $30+
Thru 3/11 SpeakEasy Stage brings the surprisingly funny and powerful 2019 Pulitzer Prize winner, Fairview to the South End @Boston Center for the Arts All Ages $75/$25 if under 25
Thru 3/26 Benjamin Benne's new play, Alma examines how the American Dream translates through generations @Central Square Theater All Ages $25+
3/8-3/10 Big brother is watching in Cointel Show: A Patriot Act, an interactive, virtual play from New Orleans' Mondo Bizarro. Online via Arts Emerson. All Ages Pay-what-you-can
3/9-3/10 Shift Spaces Presents Can You Relate? Comedy Festival two days ft. over 30 super funny people and none of them are cis men. BYOB + drinks available. 420 only on second day! @420 Loft 8PM-11PM 21+ $22.50
More info @shift_spaces
3/18 Good Luck Comedy Presents Riley Lassin Music by Top Notch High Power. Plus Special Guests. 420 friendly. @420 Loft 8:30PM-10:30PM 21+ $20
3/19 The Poet's Cauldron spoken word open mic with special guests + musical performances. Hors d'oeuvres + drinks served! Also happening in April. @The White Room 6PM-9PM $5-20 Donation
3/23 Arrow of Time Zoe Dance and Violet Nox join their mindexpanding creative forces to choreograph a unique audiovisual experience for museum spectators, blending evocative dance-theater with an original music score crafted specifically for the Planetarium. @Museum of Science
7:30PM-10PM All Ages $15
3/24 Out Loud: A Very Queer Open Mic Get dressed up and come show off. Dance, sing, read poetry, tell a story, or share your stand up. Masks mandatory. @Arts at the Armory
7PM-10PM All Ages $10
Suggested Donation
3/28-4/25 Mobius Artist
Event: Inhabiting Time Online Performance Art Workshop Run by Marilyn Arsem. At the heart of this course is the question of how to continue making live art in a world that is more often pre-recorded, edited and virtual. Happens every Tuesday 6PM8PM. Enrollment deadline 3/23. 6PM-8PM $187
3/30 Standup in the Square local comedians unite! @The Square Root Cafe 8PM-11PM All Ages
3/30-4/2 Arts Emerson brings the highly anticipated Shadows Cast to Boston, a visual feast from French contortionist and aerialist Raphaëlle Boitel @Emerson Paramount Center
All Ages $25+
4/1 Suitcase Stories® features foreign and US-born residents sharing powerful and inspiring stories of refugee and immigrant life. Storytellers are all local to New England. @Somerville Theatre 8PM-10PM $28
4/6 The Magic Lab: Open Mic Magic Show where local magicians test out their newest material! Vax + mask required @Rozzie Square Theater 7:30PM-10PM All Ages $10
4/15 Good Luck Comedy Presents Sureni Weerasekera Music by Dj Black Biff. Plus Special Guests. 420 friendly. @420 Loft 8:30PM-10:30PM 21+ $20
more at bostoncompassnewspaper.com
fill out this form once, as it contains all three categories. Preference
video & film
4/18 First And Last Word
Poetry Third Tuesday of every month, with different featured poets each time, and a chance to read your own work during the open-mic section at the end. @Arts at the Armory
7PM-9:30PM All Ages $4
3/9 UNEXPECTED… Opening
Reception and Artists Talk
at FPAC Featuring the work of Michael Bourque, Madeleine Lord, Derrick Te Paske & Nathan Bourque @Fort Point Arts
Community 5PM-8PM
Until 3/12 Fresh Faces 2023: an exhibition that introduces new artwork by the Northeast's most talented student artists copy featuring a variety of styles and media.
@ Abigail Ogilvy Gallery
3/18 Ruggles Corridor Artist
Talk: Jenny Sabin The City commissioned Jenny to create long-term public artworks to complement the Ruggles Street Corridor improvement project in Roxbury. She is interested in collecting feedback on her preliminary design and will gather stories and visual input from local residents through a workshop to be integrated into wayfinding signage, special materials, and seating areas. Event also livestreamed on IG
@artsinboston @Dewitt Center
12PM-2PM All Ages FREE
3/23 Art's Core Presents
Twisted Paint Night A sip and paint where you will have the choice to pick between the lovely art of Briyana or Kyia with local vendors @ Dorchester Brewing Company
7PM-9PM 21+ $30
Until 3/31 Drifting Clouds
ft Melanie Bernier (BCN Veteran!) + Paola de la Calle investigates the power and potential of fiber as a medium for storytelling, reflection, meditation and activism. Together, the artworks create an opportunity to consider the way that two seemingly divergent issues are becoming more and more entwined over time. Matters concerning environmental collapse and sustainability are inextricably linked with patterns of migration and memory. @ Trustman Gallery 10AM-4:30PM @melsmoviemagic
Until 4/22 Spontaneous: An abstract art showcase featuring Domingo Barreres, Heather Buechler, Melissa Richard, Susan Leskin and more.
@The Gallery At Atlantic Wharf @fortpointarts
Until 4/2 Nayana Lafond: Missing & Murdered Indigenous People Project Monochromatic paintings honor those lost to violence as well as portraits of activists struggling to stem the tide of loss and erasure in indigenous communities across the United States.
@ Beacon Gallery 12PM-12PM
Until 4/2 UNEXPECTED... Art
Exhibition Featuring work by Michael Bourque, Madeleine Lord, Derrick Te Paske & Nathan Bourque @ Fort Point Arts Community 12PM-4PM
4/13 Artists For Humanity Presents ARTOPIA Guests will enjoy hands-on experiences curated from each of their studios and an expansive sale of teen art and design. With unique culinary creations from local celebrity chefs, eclectic music, craft cocktails, and two floors of artwork, ARTOPIA guarantees an inspired evening like no other!
@Artists For Humanity 6:30PM9:30PM 21+ $ome Cost
Until 7/30 May Stevens: My Mothers Paintings by May Stevens featuring the artist's birth mother and "spiritual" mother that explore the relationship between the personal and political.
@MAAM 12PM-5PM
3/16 Mass Art Education Association Presents Dimensional Needle Felting 1
Learn the basic tools, materials and techniques to introduce the traditional fiber art of needle felting with wool into your curriculum or to add to your personal hobbies. Virtual workshop led by Margaurita Spear. 6PM-8PM All Ages $12-20
3/18 A Poetic Night: Words, Wings and Wine Edition Art
Show/Spoken Word Performances ft. Akilah Divine/Open Mic/Vendor Showcase/Art Auction/Art Raffle
@Modern Party Art 6PM-10PM $50-65
3/18 Mass Art Education Association Presents Dimensional Needle Felting 2 Learn the basic tools, materials and techniques to introduce the traditional fiber art of needle felting with wool into your curriculum or to add to your personal hobbies.
Virtual workshop. 9AM-11AM
All Ages $12-20
3/24 Atmospheres of Violence book talk: Structuring Antagonism + the Trans/Queer Ungovernable by theorist and organizer Eric A. Stanley with special guest Ianna Hawkins Owen. @Lucy Parsons Center 7PM9PM All Ages FREE
4/29 Boston Comics In Color Festival is a family-friendly event for all ages focusing on creators of color and stories by and about people of color. Artists, cosplay, panels, vendors + more!
@Reggie Lewis Track and Athletic Center 11AM-6PM All Ages FREE
All Dawgz A collection of purposeful creations by former graffiti artists, vandals, thieves, hustlers & addicts via photos, wearable goods & more. With every purchase they donate $5 to nonprofits and orgs that support mental health, addiction recovery, education & more. @alldawgz.us www.alldawgz.com
Jukebox is a participatory public art project that is stocked with community stories. There are 100 tracks that serve as an audio archive of community voices housed in a unique, artistically restored, vintage jukebox, created to celebrate the equally unique, rich perspectives, backgrounds and stories of folks in Cambridge.
@The Foundry
Slán Abhaile / Safe Home Sign up to be a part of a public artwork in Fields Corner! Krystle Brown is inviting the Fields Corner community to come together and share how the housing crisis has impacted them. Whether you have been a long-time resident or recently moved to the area, everyone is invited to come together to share their story. This project will culminate into creating a community-driven memorydriven bench at Doherty-Gibson Playground. Sign up to share your story at www.forms.gle/ AjqBEEGjxMfME7ih7 or follow Krystle on IG @krystlebrown_art
Take-A-Zine, Leave-A-Zine has a new location! Check out this incredible community resource where you can trade your coolest zines for even cooler ones! They just setup a new street box at Gallery 263 in Cambridge that you can access 24/7. They even have a discord if you wanna get involved or learn more! More info on their IG @takeazine
advocacy
Girl Magic Meets is a space where womxn empower each other through collaboration, photography, and sisterhood. This platform is for womxn to use to explore and express their true selves with the support of like-minded individuals through themed photo shoot meetups and events centered around building community. Stay up to date at www.girlmagicmeets.co and follow @girlmagicmeets
Queer Women In Music Boston is a labor of love via The History Project www.historyproject. org which documents Boston's LGBTQ history. QWIMB seeks to document, archive, promote, love, cherish, and support queer women and the gender expansive community in Boston's music scene…past and present. Find out how to support and get involved at www.qwimb.org + follow @queerwomeninmusicboston
South End Tech Center 25th Year Fundraiser Give if you can to this organization that Melvin King started and has provided an onramp to the information highway and brings opportunities in computer technology for Greater Boston's underserved communities of color. They need
$10,000 to keep their programs thriving. Visit www.gofund.me/ cb3bdecf to donate now or visit www.southendtechcenter.com
Better Beaches Grant! Save the Harbor and the Department of Conservation and Recreation will be granting more than $300,000 to groups and creatives with fun, unique ideas to bring free public events to our region's beaches this summer. Deadline to apply is 3/13
Call for artist-in-residence!
Gallery 263 invites artists of all media and experience levels to apply for this opportunity, which will take place this summer. The residency is a non-live-in opportunity and will be awarded to one artist who will have sole use of our 700-square-foot space and amenities. The residency, which includes a $250 stipend, will culminate in a one-week solo showcase. Deadline to apply 5/21. More info at www.gallery263.com
Artist residency, apply now!
Mudflat Studio year-long clay artist residency This highly competitive program provides a private studio space at no cost with access to Mudflat's facility, a monthly materials stipend, a monthly housing stipend, and opportunities to teach and sell work. Applications due 4/16. More info at www.mudflat.org/residency
Call for Submissions! Spark* is excited to introduce its new exhibition, Rhythms. From sound, movement, cycles in our daily routines to the flow of waves and the patterns found in nature, rhythms can be universal yet deeply personal. By examining this duality, they hope to create an exhibition that engages visitors on multiple levels. Spark* will accept a wide range of mediums, from painting and sculpture to video and sound (not only for Northeastern students). Applications due 3/23. Apply here www.linktr.ee/sparkneu
3/18+3/25 Decolonizing Creative Practice: Defensiveness Virtual Retreat 2-part workshop open to MA artists. Online @mccdev. massculturalcouncil.org
9AM-1PM
3/28 An Introduction to Cooperatives in the Arts Workshop
Presented by MASS MoCA's Assets for Artists program. Online @www.assetsforartists.or
2PM-5PM FREE
3/30 The Ultimate Guide to Artist Publicity: Free Workshop Learn how to generate press and land publicity! In this workshop, participants will identify the basic materials needed for a solid press kit and ways to set themselves apart, including generating a succinct press pitch, graphics, and brand. Online www.assetsforartists.org
2PM-4PM All Ages FREE
opportunity
community visual art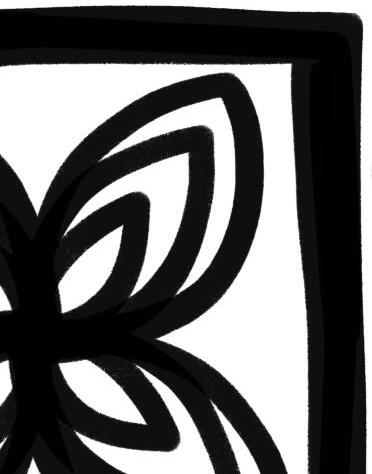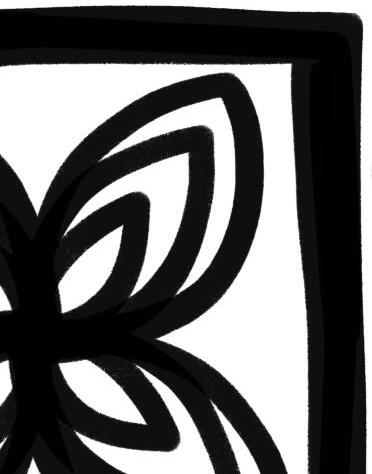 See Your Art Here?! send your work to adrian@brain-arts.org ` bostoncompassnewspaper.com/ get-involved Help us make this thing! Amplify new voices! It's in the Water Now
@ dumpis.splaniel
by Daniel Alejandro
@ MGlenhaber @ sketchygothandz
Greenhouse Affect by Mehitabel Glenhaber
@jamjarastronaut @dunndrewit SEASON 4
Sundown
at the Not Okay Corral by Ben
Doane
Places My Hair Stayed When I Didn't
Maura's salon floor
My aunts basement near the liquor cabinet
Under my sister's bed
My bathroom drain
My mother's bathrooms drain
All the bathrooms that have drains
The beds of boys who've drained me
My father's comb he'd break in half to do my hair
The half he took
The half he left
Behind curtains
Between the leather seats of an old green Jeep
On all the hair ties I've ever owned
On the muffler of the pasola that burned my leg when I was 7
Hiding in my clubhouse closet we made from mamis goodsheets
Lying in nurse Tammy's office next to her blue cot
Caught on the fence between me & the boys who started a rock fight when I was 8
Curled up on my mothers carpet
In front of space heater we'd use when there was no heat
Sitting next to strangers on the 426
Riding on the Orange line to all the stops I've missed
Buried in my brother's sweater
Laying on my first love's pillow
Swimming in the kitchen sink
In front of my bedroom mirror, dancing
Somewhere in my backyard
Tangled in dandelions
Covered in dirt
Split between two roads
Both dead ends
Left stranded in a bad joke
Right on the edge of a sink
Hanging by a thread
Somewhere
Holding on
MICHELLE GARCIA FRESCO
@michellegarciafresco
SURVEIL & CONTROL
Agent Provocateurs and Black Justice Movements
The pervasiveness of white supremacist collaborators in U.S. police departments is not news, especially within the psyche of Black Americans. Publicly, the FBI has designated domestic violent extremist groups, particularly white supremacists, as a mounting threat to the U.S. national security. While they choose to highlight this threat publicly, law enforcement agencies have historically failed to weed out this threat within their own ranks. This should not be viewed as a failure of funding, reform, or policy, but rather an imperative mechanism to maintain the core function of modern policing.
Surveilling and controlling the propagation and success of Black justice movements is central to policing. During the 2020 uprising, a trove of released FBI documents revealed that the bureau had been indiscriminately tracking and investigating Black activists for years under the controversial designation of "black identity extremists." This marker generated by the FBI Counterterrorism Division was distributed to law enforcement agencies across the country, maintaining there was an increasing, racially motivated terroristic threat to law enforcement. In reality, this term "black identity extremist" was a catchall created to deflect from and suppress the legitimate and growing condemnations of racist police brutality.
COINTELPRO-like operations in which government agencies surveil protest movements and commit political sabotage are not of a bygone era. In a recent case, the FBI paid an informant with a violent criminal history to infiltrate and undermine the Black Lives Matter Movement in Denver. Agent provocateurs such as these are often individuals recruited by law enforcement to avoid incarceration in exchange for their role as monitors, disruptors and enactors of criminal activity within political movements. When political movements that threaten the status quo are targeted by law enforcement, agents provocateurs are encouraged to infiltrate and gain trust within an organization,
Article: Rocks
collect vital information and encourage criminal activity or acts of violence that can disrupt and delegitimize a movement. The designation of a new generation of Black activists who speak out against racist police terror as "black identity extremists'' is a contrived effort to smear the Black Lives Matter movement and shield blame from the proliferation of white supremacists within law enforcement agencies. The 2020 uprising was a national reckoning with the inherently racist system of policing as a whole, not solely against interpersonal or individualized racism - or "bad apples." In the case of the murder of Tyre Nichols, how can a conversation about white supremacists infiltrating law enforcement agencies reconcile that a young Black man was beaten to death by five Black officers?
The racist institution of law enforcement cannot be absolved through diversification efforts because the larger structure at work is built to over-police Black communities. Police forces were first banded together as slave patrols to maintain capitalist interests, protect wealth and safeguard property along racial lines. White supremacy was foundational to the formation of the police and has remained integral to its function in the modern era. How can you purge white supremacists from an institution built and maintained upon white supremacy? Law enforcement cannot and will not purge white supremacists from their ranks because there are no good cops in a racist system.
GRACE RAIH
Neighborhood: Allston/Brighton
By: Neil Horsky horskyprojects.com =============================================
Docks & Blocks
ROCK: Foster Street Rock
Between 196 and 218 Foster St.
A goodly hunk of stone, trees to boot. Escape the grind for a momentary touch of seclusion.
DOCK: Herter Park
1075 Soldiers Field Rd.
Wooded parkland along Charles, complete with amphitheater, community gardens & bike path.
BLOCK: Ringer Playground
85 Allston St.
Neighborhood green w/ something for everyone. Bygone punk haunt, reprises after midnight.
@bostoncompass brain-arts.org issuu.com/ bostoncccompass bostoncompassnewspaper.com Who are you? S can the QR t ake ou R S u R vey LET US KNOW! Bosto n Old State House Roxbury Dudley Cafe Dorchester Fields Corner, inside DAP JamaicaPlain Stony Brook Orange Line ALSO! City Feed & Boomerang's (Jamaica Plain) 1369 Coffee House (Central Sq) Midway Cafe (Stony Brook) High Energy Vintage (Somerville)
Allston Twin Donuts
Where To Find Us
N O S H • S N A C K • F E A S T B A S K • G A Z E • G R O O V E COMMUNE•PARTAKE•ENJOY CHILL•RELAX•MEDITATE