359 Waterloo Road, Waterloo $4,000,000 | SEEN ON PAGE 10
REAL ESTATE BROKERAGE
At Montana Ranch Properties we recognize that every property we market has unique natural features which contribute to its market value. We work anywhere in Montana where the road bends into a private ranch or up a narrow-wooded path. From the rugged state line shared with Idaho to the rolling big sky plains in the east, we understand the real estate market for fly fishing properties, land, large acreages requiring aerial viewing, and unique legacy properties with high recreation value.
definecredibilityclients.MontanaagentshighlyProperties.HomeServicesHathawayMontanaOurdiverseandqualifiedbrokersandarelocatedthroughouttobestserveourExperience,expertise,andprofessionalismourgroup.
Montana Ranch Properties is a specialty group within Berkshire
2 ranchmt.com MONTANA'S # 1
Contact a Montana Ranch Properties agent today. We'll be waving at you on the road –we're your neighbors.
perspective to meet the needs of our clients.
We hunt, fish, recreate, ranch and farm in Montana. We know the hunting districts, the trails, and the rivers and streams. We have strong relationships with equestrians, sportsman, conservation land trusts, and agricultural businesses. Our relationships with lenders connect buyers to the financing for agricultural or non-conforming properties and offer resources necessary to provide the highest level of due diligence to our clients. Ranch & Recreational is a way of life for our agents and gives us the experience and
Visit our website at RanchMT.com and enjoy the properties we represent with high-resolution photos, videos, maps, and brochures. We love sharing our expertise and insights regarding current market trends.
3 ZY Brown Ranch, Big Sandy $17,450,000 | #22110332 | CALL JAN OR DON The historic ZY Brown Ranch is only five miles off pavement offering privacy, production, and recreation. 26,000± acres including 18,134 deeded, 8,000± acres of BLM and State lease. The ranch supports 650 cow calf pair and has 5,300± acres of tillable land. Included is the family 30+ year Chase Hill Outfitters hunting business for Mule Deer, Antelope, and record book Bighorn Sheep. Good ranch homes, 100,000-bushel grain storage, multiple shops and barns. High speed internet and early water rights. For more information go to: ZYBrownMontana.com KingJan broker (406) 369.4313 PilotteDon broker, gri, rrs, sfr (406) 580.0155
4 ranchmt.com 2831 West Shore Drive, Helena
SnortlandAnn broker, gri (406) 438.2839 WhitcombDeb broker, gri, crs (406) 431.9573
The allure of the west and Montana mystique are alive and well at Orchard Springs Lodge. Live out your Montana fantasies on 315± acres in a recreation paradise. Helipad with pilot operated lights makes for a quick flight to Big Sky or Bridger Bowl. Stunning 17,533± sq. ft. Timber frame home welcomes you in. Boat on Canyon Ferry Lake across the road, hike, hunt, ride ATVs, shoot at the open air range, bring your horses, or just sit back, relax, and take in the lake views. Extreme attention to detail offers luxury and relaxed comfort.
$12,700,000 | #22207227 | CALL ANN or DEB
$3,750,000 | #22206623 | CALL MICHELLE
JohnsonMichelle sales associate (406) 431.3773
ReddickDan broker (406) 580.0653
Providing 12± acres of land and over 500ft of exceptionally private and easily accessible Hauser Lake frontage, Montana's warmest and friendliest lake. Boasting 3 separate living spaces: you'll find a main home, a guesthouse, and a boathouse. Each space is crafted with quality and attention to enjoying the lake and relaxation. 20 minutes from Helena and year-round fun!
I want a fishing creek, trees, views, privacy, and close to skiing and shopping! These 117± acres have it ALL to include water rights, two modest homes, and 20 minutes to the airport.
9440 Bridger Canyon Rd, Bozeman
Montana Lake Living! This is it. This is the home, the property, the Deluxe Getaway Retreat for you.
TBD Bridger Canyon Rd, Bozeman
$8,500,000 | #349530 | CALL DAN
Remarkable mountain property that borders USFS lands just 10 minutes from Bozeman and 10 minutes from Bridger Bowl Ski Area. These 145± private acres offer springs, wildlife, and spectacular views!
$8,490,000 | #349607 | CALL DAN
6120 Dana's Point Drive, Helena
5
PENDING
6 ranchmt.com TBD Ward Road, Bozeman $7,500,000 | #367164 | CALL JOE Wonderful opportunity to own 240± acres in Big Sky Country with Bridger Mountain and Spanish Peak views! This property has been used agriculturally and has 2 pivots, 2 wheel lines (may convey at additional cost to buyer) and all of the fertile farmland is leased through 2024. There are incredible water rights from the Keughen Ditch. No zoning, fiber optics and power are available to the tract, creating incredible potential for this acreage to be used other than agriculturally. Close proximity to Cottonwood Hills Golf Club, Bozeman Yellowstone International Airport, Belgrade, Bozeman, and Big Sky. KolwyckJoe sales associate (406) 581.1959
ABSAROKA BEARTOOTH WILDERNESS
CENTENNIAL VALLEY
The 45,000 acre Red Rock Lakes National Refuge was established in 1935 and is home to over 241 bird species. At a wide spot in the road is Lakeview, Montana, the headquarters of the refuge and a great spot to stop and get first-hand information on this remote and beautiful area.
Over 700 miles of trails are located in this wilderness along with hundreds of lakes providing some of the best alpine hiking and fishing anywhere in the entire world.
BOB MARSHALL WILDERNESS
Of the approximately 385,000 acres in the valley, only about 100,000 acres are privately held, and much of that land is protected by conservation easements. About 90% of this private land is controlled by 15 large ranches. Home to less than 100 people in the summer (far less in the winter) cattle far outnumber people in the valley.
MONTANA'S WILD PLACES
Marshall is also well known for its wildlife, particularly big game such as; moose, elk, mountain lion, wolverine, big horn sheep, black bear and grizzly bear – the US Forest Service believes that the grizzly population is higher here, than in any other place in the country outside of Alaska.
PilotteDon
This broad east-west valley is home to extensive wetlands, in fact, it is the largest wetland in the entire Yellowstone Ecosystem. Two large lakes, the Upper and Lower Red Rock Lakes dominate much of the valley. Situated just north of the 10,000 foot Centennial Mountain Range separating Montana from Idaho, a rough 51 mile seasonal dirt road winds its way between Henry's Lake, Idaho and Lima, Montana and provides the best access to the valley.
broker, gri, rrs, sfr (406) 580.0155
Located along the northern border of Yellowstone Park, the Absaroka Beartooth Wilderness contains the highest peaks in Montana, among which is Granite Peak, at 12,799 feet and one of the highest points in Montana.
The wilderness is composed to two distinct mountain ranges – the Absaroka Range rises to the east of the Paradise Valley, south of Livingston, while the Beartooth Range is west and south of Red Lodge Montana. The Absaroka's are primarily steep volcanic and metamorphic mountains with imposing ridges and deep valleys while the Beartooths are more like alpine plateaus laced with lakes.
Established by the Wilderness Act of 1964, this is the wilderness by which all others are measured. Alpine lakes, waterfalls and dense old-growth forests punctuate the landscape between some of the most dramatic mountains, ridges and outcroppings anywhere in the
7
According to The Nature Conservancy, "The Centennial looks very much as it did more than a century ago."
Thecountry.Bob
"The Bob" is the fifth largest wilderness in the lower 48 and home to some of the wildest back country in the country. Almost 2,000 miles of trails, traveled only on foot or by stock carefully lace their way through spectacular rock formations, such as the Chinese wall, which averages 1,000 vertical feet and stretches out about 22 miles in length.
8 ranchmt.com
Angie Killian sales associate, gri (406) 249.7617
Presenting a fabulous entertaining masterpiece! This custom built award-winning modern home is simply stunning in every architectural feature, with the finest craftsmanship and materials, as is expected in a home of this caliber Top of Foys Lake Estates w/ 4601± sf, 6 beds, 4 baths, private HOA Foys Lake dock access, and 360° views across the lake and to Glacier National Park.
$4,595,000 | CALL ANGIE 24± acres on 2 lots - HOA Lake Access - Spectacular Architectural Style - Stunning Views - Horses allowed5 minutes to town.
9 140 150 Granite Hill Road, Kalispell
10 ranchmt.com 359 Waterloo Road, Waterloo $4,000,000 | #374205 | CALL MICHELLE 2,825± sf custom cedar home with log guest cabin (896± sf) in a pristine private meadow setting with 142± acres on the banks of the Jefferson River. The main home is 2 bd, 2 bath with wrap around screened porches and covered front deck to enjoy the wildlife and beautiful views. Over a half mile of Jefferson River with natural sloughs and spring and river fed natural ponds. 30x50 shop/garage & irrigated meadows with brush and wildlife cover for a multitude of resident deer and moose. Perfect for the sportsman, family retreat or gentleman's ranch. Offering is protected by a Conservation Easement with Montana Land Reliance. VanMichelleDyke broker, alc, gri, crs (406) 596.0805
$2,750,000 | #367031 | CALL KIM
BusbyKim broker
223.7721 7245 Sherman Drive, Belgrade $1,449,000 | #373521 | CALL DAN Newer 4 bedroom 4 bathroom home on 20± acres in the Horseshoe Hills! Extraordinary views of the Gallatin Valley! Easy access, no covenants, 15 min. to airport and conservation easement on two sides! ReddickDan broker (406) 580.0653 285 Lost Trail, Townsend $2,350,000 | #357514 | CALL DAN Year around luxury living in this beautiful log home bordering State lands in the foothills of the Big Belt Mountains! Spectacular Montana views, privacy and abundant wildlife on these 160± acres! PENDING
THE LAST BEST PLACE. Montana. Shields Valley. This 251± acre property consists of beautiful rolling farm ground with water rights, no covenants and currently no zoning restrictions. Conveniently located just 1 mile South of Clyde Park, 20 miles to Livingston and 22 miles to Bridger Bowl Ski area, this property has excellent access provided by U.S. Hwy 89N as well as frontage on Queen Lane. Bordering 23± acres is also available (see MLS#367040). (406)
TBD US Highway N, Clyde Park
11
89
12 ranchmt.com
BusbyKim broker
Crazy Mountain Farm is located on Robinson Bench in the Shields Valley just a few miles East of Clyde Park & consists of 130± acres of prime, rolling farm ground at the base of the Crazy Mountains. Currently in winter wheat, all or part of the ground could easily be turned into hay or native grasses. The mountain views, wildlife & recreational opportunities in the area are abundant and diverse. (406) 223.7721
$2,275,000 | #361946 | CALL JAMIE
Clyde $1,995,000Park|#369340 |
RobertsJamie sales
Parcel
TBD Hwy S-278, Dillon
This is a rare find and your chance to own a large 350± acre section of undeveloped land nestled between Dillon and Maverick Mountain in the heart of SW Montana. The property is surrounded by an abundance of recreational opportunities making it an ideal basecamp for fishing on the Beaverhead River, skiing at Maverick Mountain, hunting in the nearby mountains, or shopping in downtown Dillon. Existing well, power and fencing have already been installed. associate (406) 209.3069 1 Robinson Bench Road, CALL KIM
13 TBD US Hwy 89 N, Wilsall $2,250,000 | #373813 | CALL JAMIE Magnificent 134± acre parcel is sheltered in the Shields River Valley with impressive views peering out over the Bridger, Crazy & Absaroka Mountain ranges. The grounds consist of river bottom, rolling hills & haying pasture. If fishing is your passion, approximately ½ mile of the Shields River flows through the property with Trout, Cutthroat & Whitefish. About 600± yards of the Indian Creek courses through the property. Diverse wildlife such as Whitetail Deer, Elk, Moose, Mule Deer, upland game birds & waterfowl frequent the property. This rare tranquility & one-of-a-kind property is waiting for you. ChuJamie sales associate, crs, gri (406) 451.5247 PENDING
9 Youngs Point Road, Park City
sfr
Exceptional 228± acre recreational site with over a mile of Yellowstone River frontage. Abundant water resources with numerous sloughs, springs and backwaters flowing through a mature cottonwood forest create an excellent habitat for big game animals, waterfowl & upland birds. Easy access to the Yellowstone River, an ideal place to either launch or land when boat fishing on the Yellowstone. There is about 19± acres of irrigated farm ground, ideal for a small agricultural operation, with irrigation water rights from the Big Ditch. Build sites with a private feeling & good all season access.
14 ranchmt.com
$1,650,000 | #354054 | CALL DON
PilotteDon
broker, gri, rrs, (406) 580.0155
Build your dream estate on this exceptional 9± acre cherry orchard above Blue Bay. Breathtaking views of both Flathead Lake and the Mission Mountains. Borders State Land. Great well and power on property.
KillianAngie
NHN Bear Hollow, Polson
RANCHMT.COM 15
NHN Hwy 35, Polson
sales associate, gri (406) 249.7617
$1,375,000 | #22201884 | CALL ANGIE
Incredible opportunity in Polson! 9± acres of mostly flat property with no covenants and Hwy 35 frontage. Power at the property line; city water and sewer could potentially be available with city annexation.
$1,100,000 | #22114532 | CALL ANGIE
16 ranchmt.com 12 Antelope Lane, Cascade $825,000 | #22209669 | CALL DEB OR MIKE This executive style 5 bed, 3 bath, 2,750± sf home on 20± acres is a rare find and has everything you are looking for. Enjoy all the amenities of country living but still close to town. The expansive views from all rooms in this home will take your breath away. World class fishing on the Missouri River is within walking distance. And if you want horses, this property is fenced and cross fenced and has a barn with horse stalls and automatic waterer's. WhitcombDeb broker, gri, crs (406) 431.9573 KowalskiMike sales associate (406) 461.5799 SOLD
17 THERE'S A REASON MORE PEOPLE CHOOSE OUR AGENTS TO BUY AND SELL REAL ESTATE. As the #1 real estate brokerage in Montana with over 3,100 transactions in 2021, Berkshire Hathaway HomeServices Montana Properties has over 260 agents in our statewide network ready to help more people with their real estate needs. TODAY. TOMORROW. FOR YOU. FOR LIFE.
Specializingconsultation.in:Conservation
Rod Freeman sales associate, gri
Easements, 1031
406.369.0320
Serving Bitterroot Valley, Big Hole Valley, Missoula, and Surrounding Areas
We found that Jan King and Rod Freeman were the best real estate team we could have ever hoped for when we put our home on the market. From the beginning, they put us at ease with their broad knowledge of the market and professionalism. At every step of the way, they were "there", at every showing personally presenting our home to potential buyers and navigating us through all the steps to a successful completion. Jan and Rod are good people, trustworthy, friendly and thorough. We could not have asked for a better selling experience. R & T Victor, MT
~
Rod is a Montana native, born in Livingston and raised in the Beartooth Mountains south west of Billings. Dude wrangling, working cattle ranches and rodeo were a large part of his life growing up.
406.369.4313
~
Your Local Ranch and Recreation Specialists
Jan King has over 45 years of high volume real estate sales in western Montana. Her expertise helps buyers locate and purchase their Montana property with confidence. Her listings are some of the finest offerings in the State. Jan and her team offer professional photography, drone video productions, and quality staging for the best online presentations in the business. Her clients gain a thorough understanding of property values, negotiating strategies, and Jan's network of service professionals.
Tax Deferred Exchanges, Estate and Family Planning Real Estate, Fly Fishing Properties
~
Jan is a passionate fly fisher and loves big game hunting in the region. Being a full time real estate broker gives her the edge when it comes to recommending a network of lenders, home inspectors, surveyors, and researchers to insure that no detail is left uncovered in the buying and selling process. Reach out to Jan today for a free real estate
Rod retired from the Army in 1983 and followed that with a career in upper retail sales and operations management returning to his native Montana in 2003 to begin a career in Real Estate. His wife and current "family" include three horses, three dogs and two cats. He and his wife Christie are active equestrians. Rod rides in the Vaquero tradition of natural horsemanship while participating in cattle sorting events, having trained with Buck Brannaman, Peter Campbell and currently with Ty Heth, a trainer of this art and a resident of the Bitterroot Valley. Rod and Christie ride together participating in Working Equitation clinics and competing in their shows.
Rod is very active in community activities, serving as a Commissioner on the Ravalli County Fair Grounds Board, on its Rodeo and Events Committees and as an Ambassador for the Bitterroot Valley Chamber of Commerce. Whether selling or buying, Rod is a "top hand" at all real estate services.
Just for a bit of background on my testimony: My parents placed their ranch property on the market and I was minimally involved until their health and age related issues demanded I play a more prominent role regarding the sale of their property. That said, both Jan King and Rod Freeman are highly involved and personally vested in the sale of your property from start to finish. Their expertise, commitment and overall knowledge of the MT real estate market is second to none! Additionally, they have the empathy and compassion to deal with various family dynamics involved in selling a property that has special meaning and sentimental obligations. I highly recommend Jan King and Rod Freeman for your Montana Real Estate needs. J.L. Alberton, MT
bitterrootmt.com bitterroothorseproperty.com
It has now been 18 months since we moved to our new property in Stevensville, MT. While it was a whirlwind decision to move from Colorado, we are now realizing what a great decision it was. You both facilitated an effective representation of both my husband and I as Buyers and the Seller of the purchased property. We always felt you had our back in some of the difficult negotiations and we will be forever grateful for your professionalism, incredible knowledge and instant friendship that continues to make us feel welcome in our new environment. We will always recommend you as a great team! K.W. Stevensville, MT
TESTIMONIALS
Jan King broker
Jan and Rod did an amazing job -- they helped us buy the log cabin of our dreams. We did much of this transaction remotely, so they were instrumental throughout the process helping us line up lenders, inspectors/inspections etc. They went well beyond what I would expect from a realtor. A real pleasure to work with and now good friends! I cannot not say enough good things about them. L.R. Darby, MT
18 ranchmt.com
|
19 77 Alta Meadow Trail, Darby $2,750,000 | CALL JAN OR ROD This property features 64.66± acres bordering US Forest Service with trout river frontage, green meadows, and mountain views. The luxury 6,400± sf handcrafted log home has a large master suite, media room, and office. Guest rooms and attention to details like high end heating system and AC. High speed internet available, good year around access, very private setting. One owner, custom construction, well maintained and like new. Elk, deer, lake access, and more! KingJan broker (406) 369.4313 FreemanRod sales associate, gri (406) 369.0320
20 ranchmt.com 1427 Burr Ridge Road, Victor $1,725,000 | #22211047 | CALL JAN OR ROD Perfect mountain ranch with 21± acres located in the foothills of the Bitterroot Range. Ride your horse right into the Wilderness from the property. Water rights, wonderful territorial views, trees, hay production and green meadows. One level living with 2,300± sf, spacious granite kitchen, dining room, and Great Room with vaulted ceilings. 2 fireplaces, guest quarters, and large master suite. In-floor heating with rich interior finishes. Very private setting, fenced and cross fenced, apple orchard, barns, pergola, gardens, more. Montana lifestyle property with enough room to build a second home. KingJan broker (406) 369.4313 FreemanRod sales associate, gri (406) 369.0320
21 88 Alta Meadow Trail, Darby $1,495,000 | #22114524 | CALL JAN OR ROD Beautiful 3,210± sf mountain retreat on 8.23± treed acres with Upper West Fork Bitterroot River frontage on one boundary and nearly surrounded by US Forest Service. All year access and high-speed internet to this chalet style cedar home with luxury granite kitchen, rich interior wood and stone finishes, efficient hydronic heating, and more. Three bedrooms, three baths, vaulted ceilings and views! 1,440± sf finished and heated shop, whole house generator. Offered completely furnished. Scenic, safe, good well water. Nearby Painted Rocks Reservoir for water recreation. Trout fishing is superb in this area! KingJan broker (406) 369.4313 FreemanRod sales associate, gri (406) 369.0320
RANCHMT.COM
23 OUR MONTANA RANCH PROPERTY EXPERTS KowalskiMike sales associate (406) 461.5799 FreemanRod sales associate, gri (406) 369.0320 SchmidtSusanne sales associate (406) 381.6576 SundlingPeg broker (406) 580.6501 ColwellFrank broker (406) 596.1076 SnortlandAnn broker, gri (406) 438.2839 KlasnaBillie sales associate, epro, psa (406) 939.5026 ReddickDan broker (406) 580.0653 PilotteDon broker, gri, rrs, sfr (406) 580.0155 KolwyckJoe sales associate (406) 581.1959 PippelHolly sales associate (406) 579.6086 KingJan broker (406) 369.4313 BentleyJay broker (406) 570.5142 ShouseJoel broker (406) 586.1211 VanMichelleDyke broker, alc, gri, srs (406) 596.0805 BusbyKim broker (406) 223.7721 OlsonLeah broker, alc (406) 539.7665 MortonMelinda broker (406) 260.0472 NuttJonathan broker (406) 599.4128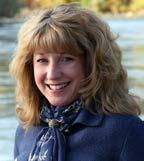 ©2022 BHH Affiliates, LLC. An independently owned and operated franchisee of BHH Affiliates, LLC. Berkshire Hathaway HomeServices and the Berkshire Hathaway HomeServices symbol are registered service marks of Columbia Insurance Company, a Berkshire Hathaway affiliate. Equal Housing Opportunity. Hathaway
HomeServices Montana Properties, Seller, or Agent(s). Offering is subject to errors, omissions, prior sale, change or withdrawn without notice, and approval of the purchase by owner. We urge independent verification of the information contained herein.
RANCHMT.COM
All information contained herein is gathered from sources deemed reliable, however, it is not guaranteed by Berkshire