Board of Directors
Rob Duchow
President of the Board
Southern California Gas Company
Amir Zabrani Treasurer Wells Fargo
Matt Damian Secretary Artes Capital
Alan Avery Kern Health Systems
Alex Balfour Cushman and Wakefield/Pacific Commercial Realty Advisors
MacKenzie Boone
Ascend Real Estate
Greg Broida
BroidaCo Auto
Lynne Carrithers
Aera Energy, LLC
Michael George Safe 1 Credit Union
Rasmus Jensen
Tri Counties Bank
Chad Jones
California Resources Corporation
Larry Koman Koman Homes
Ben LeBeau
LeBeau Thelen, LLP
Marivic Louey Kern Energy
Kristin Monsibais
Immediate Past President Williams Adams & Company, CPAs
Derek Robinson Bakersfield College
Timothy J. Simmons Berry Corporation
Bryce Sterling Laurel Ag & Water
Zane Smith Executive Director
Barry Hill
Associate Executive Director
Legacy Board
Jason Cohen
UBS Financial Services, Inc.
Gloria Williams
Aera Energy LLC
Letter from a Board Member
During the month of September 2022, I had the privilege of accompanying my granddaughter, Leilani Broida, to 4 outlying Boys & Girls Clubs. Along with a camera crew, we visited the BGC's Clubhouse in Lamont as well as school campus-based Boys & Girls Clubs in Kernville, Lake Isabella and McFarland. With Leilani as a youth spokesperson, the mission was to highlight individual Clubs/Kids throughout Kern County and demonstrate the fun, engaging, and educational activities such as an elementary science project, planting a garden, painting Frida Kahlo portraits, making and experimenting with slime and playing outside games. Through this, a wonderful video was created for our recent Farm-to-Table(aux) event that gave attendees a snapshot of what actually happens on a day-to-day basis at each of the 67 clubs that comprise Boys & Girls Clubs of Kern County.
As a witness to these excursions, my pride in BGCKC and awe of its impact grew exponentially. The cleanliness and orderliness of each facility we visited were my first impressions. Next came the professionalism and dedication of the Boys & Girls Club's talented team guiding the children. The Boys & Girls Club team's love for the children and dedication to their positive growth was evident and abundant. Then, there were the kids…smiling, enthusiastic and getting along with and helping each other.
Finally, I realized that these Boys & Girls Clubs are the safeguards that protect these kids and keep them on a positive path to maturity. Giving the children enrichment and socialization keeps them from being impacted during their 'off hours' by the negative influences that can vie for their attention daily. To sum up, I came away from the excursions with knowledge that The Boys & Girls Clubs of Kern County is a vibrant, well-run organization that is worthy of support for truly making a difference in our society.
Greg Broida, BGCKC Board Member and Proud Grandfather
2 BGCBRIEF| www.bgclubsofkerncounty.org
Leilani preparing to film in Lamont
Leilani filming in Kernville
Leilani filming in Lamont.
3 BGCBRIEF| www.bgclubsofkerncounty.org
When the BGCKC Team at the Kernville Elementary Club was asked to suggest a member to be featured in this issue of BGC Brief, they unanimously agreed that member, Julianna Lembeck, was the perfect choice.
Julianna is a fifthgrade student and is currently in her second year as an enthusiastic Kernville Elementary Boys & Girls Club member. She has an incredibly bright and over-thetop personality which makes her a standout during our Drama Week activities. As one of our young thespians, she collaborated with other members to write and perform an original play entitled simply, "Lock".
Julianna continues to have a positive impact on other members and as part of our cross-age
mentoring group, she has been an amazing role model for our younger members. When working on an activity about heroes, one of our youngest members (one of our "littles"), Evelynn, chose Julianna as her personal hero.
Julianna states that her favorite subject in school is writing but her favorite activities at the Club are the various art projects that let her be creative. In fact, the most important thing she wants kids who don't attend the Club is to know how fun the art projects and other "cool activities" are at the Kernville Elementary Boys & Girls Club. Julianna continues to challenge herself and spends a great deal of time learning new skills, materials, and art styles with Art Teacher Diana, who is a professionally trained artist and art instructor for the Club.
Julianna first started attending the Club at Kernville Elementary due to the busy schedule of her parents and tells us she has several friends at the Club. She says she doesn't have a favorite staff person, so we're hoping that means she likes them all equally?
When not at the Club, Julianna enjoys playing softball, watching episodes of her favorite show, Bojack Horseman and reading her favorite book, The Adventures of Tom Sawyer.
4 BGCBRIEF| www.bgclubsofkerncounty.org
Julianna preparing for a day at program
Julianna enjoys tutoring her classmates.
Julianna having fun with friends at program.
Active 20-30 Club of Bakersfield
Justin & April Ahart
Timothy & Caitlin Ashlock
Ariel & Abby Auffant
Alan Avery
Alex M. Balfour
Larry & Kay Bardin
Adam Belter
Cathy Bennett
Aimee Blaine
Sonia Bonilla-Mendoza
Greg & Rose Broida
John & Jean Browning
Charles & Theresa Bush
Juan & Sabrina Cazares
Gary & Donna Cross
Mickey Cushine
Mike & Maggie Cushine
Matt Damian
Chelsea Dow
Ken & Marjorie Dow
Karla Espinoza
Melissa Fortune & Bruce Beretta
Christine Frazier
Fanny Gama
Monica Gonzales
Renee Goodwin
Robert & Jerry Haner
Matthew & Shelly Hewett
Barry & Eashell Hill
Edgar Jacobs
Larry Koman
Allan Krauter & Anna Agenjo
Bernie & Lynn LeBeau
Ryan & Frances Lewis
Andrew Lopez Christopher Lowe
Zachary Martindale
Erlinda Martinez
Natalie Martinez
Karinna Mendoza
Ruth Miranda
Chris & Jovan Molina
Alex & Kristin Monsibais
Jonathan & Mary Anne Mueller
Shannan Ogilvie
Dale Oprandy
Randy & Mary Richardson
Saber Insurance Agency
Darin Schwicker
John & Christina Sistrunk
Paul Skarphol
Zane & Amy Smith
Linda Sullenger
Dan & Rhesa Tate
Josh & Susan Wall
Deborah Wood
BGCBRIEF| www.bgclubsofkerncounty.org 5
Thank you, sponsors
PRESENTED BY HOSTED BY GOLD SPONSORS SILVER SPONSORS BRONZE SPONSORS
FEATURE SPONSORS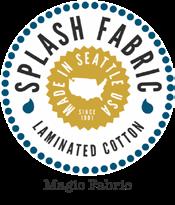 8 BGCBRIEF| www.bgclubsofkerncounty.org
Thank you, sponsors
IN-KIND SPONSORS
FOOD & BEVERAGE SPONSORS
AUCTION ITEM DONORS
Academy Museum of Motion Pictures
Affinity Truck Center
Arnie Johansson Atomic Kitten
Auntie Mae's Sweet Tooth Bakersfield Art Association
Bakersfield Museum of Art Bakersfield Symphony Bella BGCKC Art Students
BJ Brewhouse
Blissful Retreat
BrainyActz
Brad & Liz Peters
Café Smitten
CALM
Chef Lino at the Pour House
Christine Diaz Condors Foundation
Dewar's Don Lucas Jewelry
Don Perico, Tehachapi Ed Jacobs
Encore Boutique
EZ Tan Firestone/Main St/DogHouse Giselle Fernando Guarantee Shoe Center Guthries Alley Cat House of Flowers Hyatt Regency, Monterey Imbibe Jamba Juice Jordano's Kern County Raceway Park Kern Energy Kern River Golf Course Kevin McCarthy KGET KRRJ Collectibles
La Costa Mariscos Lemonade Locks Linda Sullenger LINQride Log Cabin Florist Lourdes Arrubla Luigi's Maggie Cushine
Marc & Shannon Caputo Marivic Louey Massage Corner Mossman's Catering OrangeTheory Orlando Trevino Padre Hotel Pepsi Puzzle Effect Rankin Ranch
Real Escape
Rosemary's Creamery
San Rucci Winery Sequoia Sandwich Company
Silvestre Galvin Sizzler/BMW Management
Smith's Bakeries
Stars Theatre
Sugar Twist Bakery
Sugardaddy's Women's Boutique
Tehachapi Wine & Cattle Company
Temblor Brewing Company
The Huntington Woolgrowers
BGCBRIEF| www.bgclubsofkerncounty.org 9
ADVANCE BEVERAGE
KIRSCHENMAN
Tehachapi, California— known for its scenic views, the infamous Tehachapi Loop, the Tehachapi Pass Wind Farm, and now the Tehachapi Boys & Girls Club. In April 2022, through a collaboration with the Tehachapi School District, the Boys & Girls Clubs of Kern County opened the doors to a new Club serving 62 students in the 6th, 7th, and 8th grades. The afterschool enrichment program is focused on skill building, social-bonding and community impact. Through cooking classes, arts & crafts, STEM activities, gardening, and homework assistance, these young people are learning to create their own community that promotes learning, character building, positive affiliation, empowerment, and supportive friendships.
Some exciting projects on the horizon, in addition to the teen activities and classes, are celebrating students on their birthdays, good citizenship, academic success, holidays, and ultimately 8th grade graduation. Recognizing that in their teen years, our older kids typically "Vote with their Feet," meaning they don't have to come, but want to, so our team works extremely hard on developing ageappropriate programs and challenging activities to engage young people and give them ownership of their program. The Tehachapi Club is already having a positive influence on school attendance in that participation requires that
the student attend school the same day to be in our after-school program. However, one of our students has a special attendance situation and only goes to school three days per week. His enthusiasm for the Club and being part of our Club community and activities has compelled us to allow him to attend on the days he's not required to attend school so that he can continue learning, contributing and being with his Club friends.
Our Tehachapi kids have a small wish list for improving their Club: Couches and bean bag chairs for their social recreation area; appropriate Nintendo Switch Games for Fun Fridays; and a dedicated Art Instructor to take a deeper dive into creating fine art.
The Club is certainly making an impact on youth in the area. When asked about their Club experience, we received the following responses from our teens:
"It's like having a second family. You have support from friends and people who care for you. You can tell them anything and get unconditional support." – Emily, 8th Grade
"All thee who enter with sadness leave with happiness." –William, 6th Grade
"Great friendships are made here." – Emilee, 8th Grade
We would like to thank the Tehachapi Unified School District for all their support in opening the youth center— this would not be possible without the investment they have made on behalf of their students.
For more information, or to schedule a tour of the Tehachapi Boys & Girls Club, please contact: Sarina Sierra Boys & Girls Clubs of Kern County Program Specialist – Tehachapi Phone: (661) 293-9092 126 S. Snyder Avenue, Tehachapi CA 93561
BGCBRIEF| www.bgclubsofkerncounty.org 11
Tehachapi students enjoying after school program.
Tehachapi Club Members
Tehachapi Club Members get creative.
BY BIKE, BY BUS, BY FOOT
A Challenging, but Rewarding Path Taken!
"When I started with the Boys & Girls Clubs of Kern County, I didn't have a car. I rode my bike, I took the bus, and I walked. I did everything I could to keep this job. I couldn't have dreamed I'd be where I am today with this wonderful organization. I am forever grateful for everything that the Club has invested in me professionally and personally." These are the words of Amanda Garza, an Area Program Director in north Kern County who has been with the Boys & Girls Clubs for nearly eight years.
After first joining the Club as an Administrative Assistant at the Niles Street location, Amanda was promoted to a Human Resource Assistant within the first six months. She worked closely and was mentored by Renee Stancil, who was the HR Director at that time and became an important and positive influence in Amanda's life. In 2020, Amanda followed her heart to work directly with Club youth in the community where she lives and moved into the position of Area Program Director and opening three Boys & Girls Clubs in partnership with Kernville Union School District.
Amanda spent much of her childhood in the rural area of Kern River Valley but spent a few years with her family in the cities of Los Angeles and Las Vegas. The oldest of three children, she pushed not only herself, but her siblings as well to build futures of which they could be proud. Amanda says that her family is very close and has always stayed positive even through hard times. This supportive relationship is one of the things that truly inspires her.
Given that family is so important to Amanda, it is no surprise that one of her favorite parts about working at the Club is the "family-like" work environment. She says that there are so many great and supportive people at the Club that even when she doubted herself, the Club team rallied around her. "They supported me every step of the way and cultivated my leadership skills while shining a light on my
talents. They guided me and I have worked hard every day to show my appreciation for the Club." Amanda goes on to say that the Club has a "passion for people—not only for serving youth, but for the more than 600 employees. The Boys & Girls Club cares about people and their success."
As an experienced Youth Development Professional, Amanda works to cultivate Club participation with youth residing in her community. She advises kids to, "be open to new things. The Club provides so many opportunities for growth in education, skills, leadership, and friendships. You may find something new about yourself and some activities you didn't expect to enjoy."
Amanda enjoying programs with her team and students.
BGCBRIEF| www.bgclubsofkerncounty.org 13
Amanda working with her students
BGCBRIEF| www.bgclubsofkerncounty.org 15
Niles Street PO BIN 5J
Return Service Requested NON PROFIT ORG U.S. POSTAGE PAID BAKERSFIELD, CA PERMIT #40
801
Bakersfield, CA 93385
OF KERN COUNTY