CHEVY CHASE | GAITHERSBURG | KENSINGTON | POTOMAC | ROCKVILLE | SILVER SPRING | UPPER NW DC JANUARY/FEBRUARY 2023 $4.95 WEDDINGS OF THE YEAR ● ' WIZ KID ' WES UNSELD JR. ● DIAGNOSING ADULT ADHD BEST BETHESDA
EFFORTLESS SERVICE AT EVERY TURN
While we're extremely proud of our Fitzgerald Genesis Service Centers, you may never need to set foot in one. This means no dropping off, picking up, or wasting time. We'll perform a remote diagnostic check, pick up your vehicle, provide a courtesy replacement, and return your Genesis when it's ready, all at your convenience.
BE SURE TO ASK ABOUT OUR LEASE SPECIALS
GENESIS G70 in Havana Red
Completely reborn as a luxury performance sedan, the G70 offers an Inline 4-cylinder 2L Turbo engine with 252 HP - and that's just the beginning. Also available is the 3.3L Turbo V6, delivering an impressive 365 HP for even more muscle. With the 2023 Genesis G70, there's never a need to compromise.
TRANSPARENCY AND TRUST – THAT'S THE FITZWAY. THERE'S JUST NO BETTER WAY TO GO! GENESIS OF ROCKVILLE | FITZGERALDGENESISROCKVILLE.COM | 11411 ROCKVILLE PIKE | 877.295.6869 GENESIS OF GAITHERSBURG | FITZGERALDGENESISGAITHERSBURG.COM | 905 N. FREDERICK AVENUE | 877.807.0959 GENESIS OF ROCKVILLE GENESIS OF GAITHERSBURG FIERCE. DOMINATING. ATHLETIC. EXHILARATING. IF
OF ADJECTIVES.
THE G70 wERE ANy MORE AMAZING, wE'D COMPLETELy RUN OUT
2023 GENESIS G70
Compass is a licensed real estate brokerage that abides by Equal Compass is a licensed real estate brokerage that abides by Equal Housing Opportunity laws.This is not intended to solicit properties already Housing Opportunity laws.This is not intended to properties already listed. Compass is licensed as Compass Real Estate in DC and as Compass in listed. Compass is licensed as Compass Real Estate in DC and as Compass in Virginia and Maryland. All prices listed are original list price. Virginia and Maryland. All prices listed are original list price. In a shifting market, your agent matters. 301.523.6313 hans@wydlerbrothers.com Hans Wydler Steve Wydler 703.348.7298 steve@wydlerbrothers.com Associate Brokers in MD, DC, & VA. wydlerbrothers.com Wydler Brothers is proud to be named #1 Compass Team in the DMV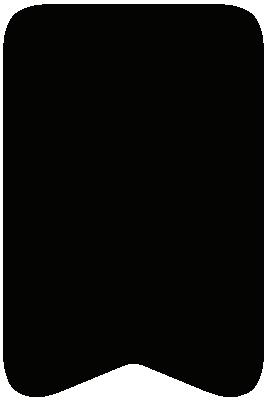 2023