Future
Designers
The Bemidji Pioneer is proud to feature the creative work of Bemidji area students in this publication!
APUBLICATIONDESIGNED BYBEMIDJIAREA4TH&5TH GRADESTUDENTS!
We want to thank the students that took part in this project, and we hope they enjoyed learning about marketing while helping many local businesses connect with potential customers.
Thanks also to the businesses that saw the value of spreading those messages with the help of artistic young people in the community.
2023
2 | WEDNESDAY, APRIL 19, 2023
Sylvie H. - 5th Grade Gene Dillon Elementary
Paxton M. - 4th Grade St. Philip's Catholic School
4 | WEDNESDAY, APRIL 19, 2023
Josephine B. - 5th Grade Gene Dillon Elementary
Jace Y. - 5th Grade St. Philip's Catholic School
6 | WEDNESDAY, APRIL 19, 2023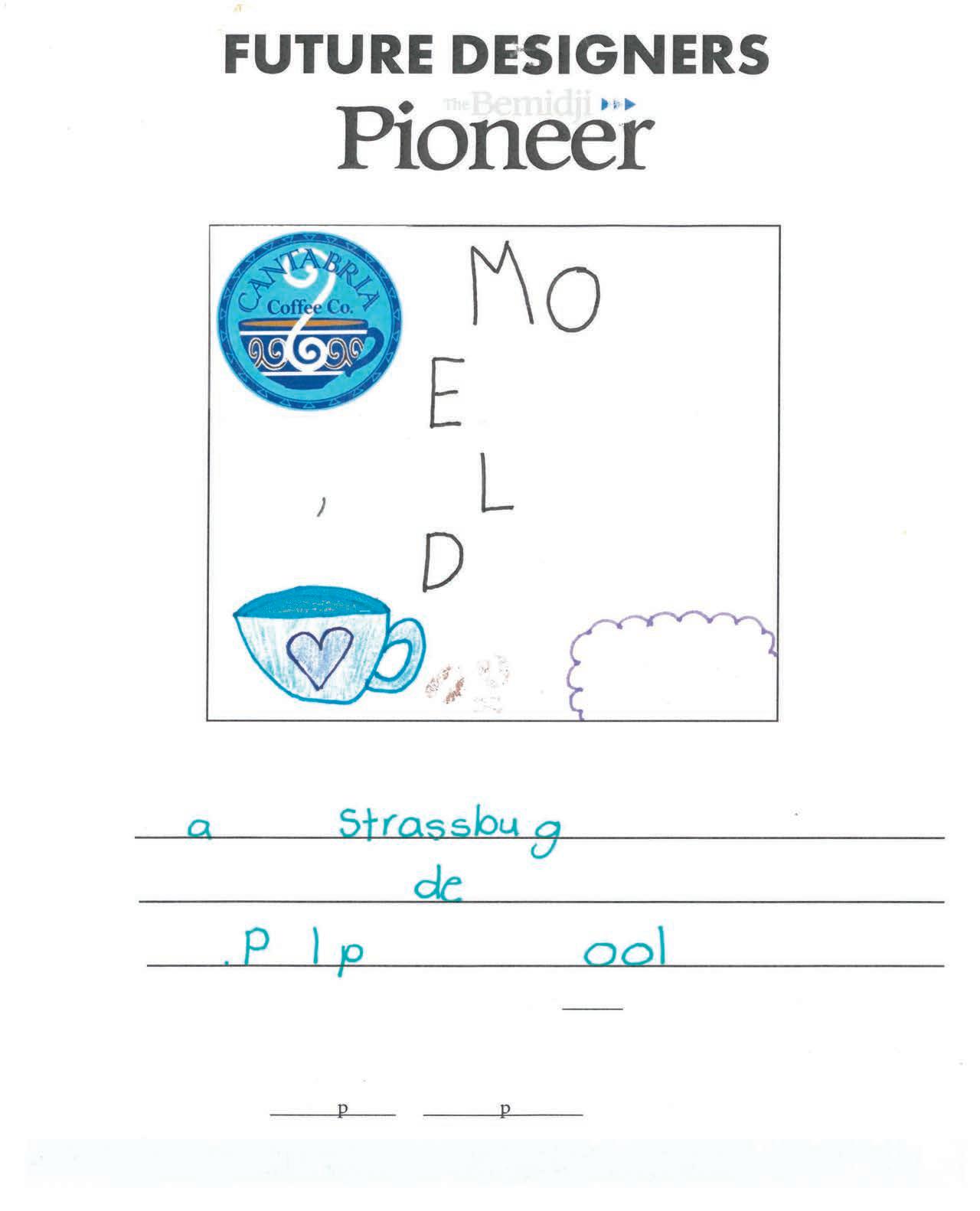 Maxwell L. - 5th Grade Gene Dillon Elementary
8 | WEDNESDAY, APRIL 19, 2023 FUTURE DESIGNERS OF BEMIDJI
Alaina R. - 4th Grade
Blackduck Elementary
Anastasia B. - 5th Grade Gene Dillon Elementary
Karliah B. - 5th Grade St. Mary's Mission School
10 | WEDNESDAY, APRIL 19, 2023
Tanner Z. - 5th Grade Gene Dillon Elementary
Sadie W. - 4th Grade
St. Philip's Catholic School
Urijah M. - 5th Grade
Heartland Christian Academy
Samuel R. - 5th Grade Gene Dillon Elementary
Bennett H. - 4th Grade
Heartland Christian Academy
Jackson B. - 4th Grade St. Philip's Catholic School
14 | WEDNESDAY, APRIL 19, 2023
Abby P. - 5th Grade Gene Dillon Elementary
Melinda T. - 4th Grade St. Mary's Mission School
Jackson F. - 5th Grade
St. Philip's Catholic School
Elementary
Mason J. - 5th Grade Gene Dillon
Christian V. - 4th Grade St. Philip's Catholic School