2 minute read
Head of School's Message
from The Ambassador. Fall/Winter, 2019
by The American School in Japan
Assistant Director of Communications Jarrad Jinks
Graphic Designer Ryo Ogawa
Communications Assistant & Graphic Design Matthew Worsley
Interim Director of Advancement Mary Margaret Mallat
Assistant Director of Development and Alumni Relations Claire Lonergan
Database Specialist Jean Ren
Photography Jarrad Jinks Ryo Ogawa
Illustration Matt Worsley
Editorial Inquiries communications@asij.ac.jp alumni@asij.ac.jp
—
The American School in Japan 1-1-1 Nomizu, Chofu-shi Tokyo 182-0031, Japan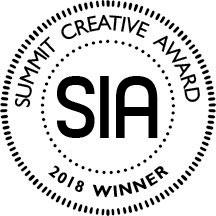 The Ambassador is published by The American School in Japan
ASIJ alumni, families, faculty and friends receive The Ambassador
Since the last issue of The Ambassador, there has been a lot to celebrate at ASIJ. We started the school year with a dynamic new website and the successful launch of ASIJ's strategic vision at a State of the School conference for parents. There, we shared some of our thinking about strategy over the next five years. We also welcomed our new deputy head of school for learning, Scott Wilcox, who will play a vital role in us delivering on our vision. ASIJ also became the first international school to receive Level 2 Certification from Keeping Children Safe (see page 36 for more detail) in recognition of the work we have done around our strategic priority of safeguarding.
One of the strands of our strategic vision focuses on students finding their element and much of the content of this issue of The Ambassador speaks to that concept. From current students pursuing their passion for writing as contributors here—see feature on page 40—to alumni making an impact in their chosen fields, there are many examples in these pages of students who found their element at ASIJ. Many of our stories this issue focus on sports as Japan recently hosted the Rugby World Cup and will welcome Olympians and Paralympians at Tokyo 2020. I am sure you will be interested to learn of ASIJ's connections to these major sporting events and our alumni involved with them who embody values we believe our extensive co-curricular program develops.
The two individuals responsible for that fantastic activities and athletics program are featured on our cover. Brian Kelley has done a sterling job as our activities and athletics director over the last eight years, adding tournaments and developing our program. When Brian retires next summer, he will be succeeded by Timmy Jacobsson '06, our current assistant director of activities and athletics. I am excited to see an alumnus who has lived and breathed the Mustang Spirit since he started at ASIJ in kindergarten take on this role and further refine what is an important part of the ASIJ experience.
A few months ago we held a community reception in Tokyo and it was great to see many alumni from across the decades come together to reconnect along with former faculty and alumni parents. I am looking forward to meeting many more ASIJers at our community reception in New York next January—more information about past and future events can be found in the alumni section.
With warm regards,