November 2022 Stories | Recipes | Events | People | Places | Things | Local News Hometown cheerleader Pitmaster brings his barbecue home to the Black Belt ClarkeWashıngton ELECTRIC MEMBERSHIP CORP.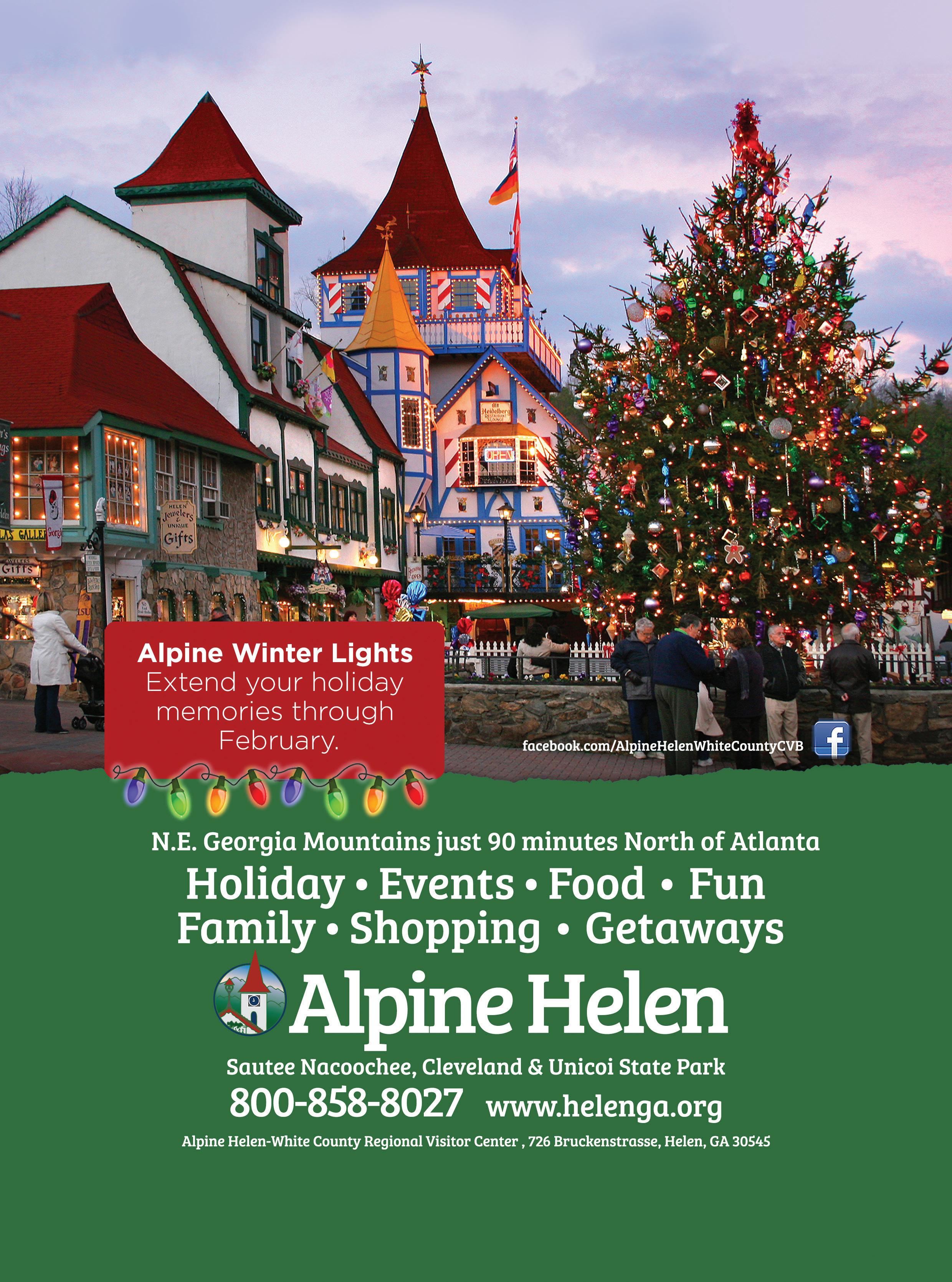 Steve Sheffield Co-op Editor Sarah Turner
ALABAMA LIVING is delivered to some 420,000 Alabama families and businesses, which are members of 22 not-for-profit, consumer-owned, locally directed and taxpaying electric cooperatives. Subscriptions are $12
year for individuals not subscribing through participating Alabama electric cooperatives. Alabama Living (USPS 029-920) is published monthly by the Alabama Rural Electric Association of Cooperatives. Periodicals postage paid at Montgomery, Alabama, and at additional mailing office.
POSTMASTER send forms 3579 to: Alabama Living, P.O. Box 244014 Montgomery, Alabama 36124-4014.
ALABAMA
the birds
is one of the country's
and our
like to photograph our feathered friends as well.
Climbers' paradise
climbers and mountaineers
all over the world have flocked to Cherokee Rock Village to practice
perfect
up that turkey
over, so what to do
out of
your
we've got you
STATE OF THE ART
in Sumter
16 42 VOL. 75 NO. 11 NOVEMBER 2022 DEPARTMENTS 11 Spotlight 29 Around Alabama 40 Outdoors 41 Fish & Game Forecast 42 Cook of the Month 50 Hardy Jackson's Alabama ONLINE: alabamaliving.coop 12 NOVEMBER 2022 3 WE WANT TO HEAR FROM YOU! ONLINE: www.alabamaliving.coop EMAIL: letters@alabamaliving.coop MAIL: Alabama Living 340 Technacenter Drive Montgomery, AL 36117 Pitmaster Jamie Lee Mitchell outside the smokehouse of his restaurant, the Alabama Rib Shack,
County. Story, Page 24. PHOTO: Allison Law FEATURES 9 For
Bird-watching
most popular hobbies,
readers
16
Rock
from
and
their climbing skills. 42 Using
Your Thanksgiving dinner's
with
leftover turkey? If you're
ideas,
covered!
The new Rane Culinary Science Center in Auburn is being hailed
as
a one-of-a-kind facility with
the
potential
for
far-reaching
and long-lasting
impact.
a
RURAL ELECTRIC ASSOCIATION AREA President Karl Rayborn Editor Lenore Vickrey Managing Editor Allison Law Creative Director Mark Stephenson Art Director Danny Weston Advertising Director Jacob Johnson Graphic Designer/Production Coordinator Brooke Echols ADVERTISING & EDITORIAL OFFICES: 340 TechnaCenter Drive Montgomery, Alabama 36117-6031 1-800-410-2737 For advertising, email: advertising@areapower.com For editorial inquiries, email: contact@alabamaliving.coop NATIONAL ADVERTISING REPRESENTATIVE: American MainStreet Publications 611 South Congress Ave., Suite 504 Austin, Texas 78704 1-800-626-1181 www.AMP.coop www.alabamaliving.coop USPS 029-920 • ISSN 1047-0311 Printed in America from American materials Get our FREE monthly email newsletter! Sign up at alabamaliving.coop ON THE COVER Look for this logo to see more content online! Manager
Office Locations
Jackson Office
9000 Highway 43
P.O. Box 398 Jackson, AL 36545 (251) 246-9081
Chatom Office
19120 Jordan Street
P.O. Box 453 Chatom, AL 36518 (251) 847-2302
Toll Free Number (800) 323-9081
Office Hours
7 a.m. to 4 p.m. Monday - Friday (Drive-thru Hours)
Payment Options
Mail
P.O. Box 398 Jackson, AL 36545 P.O. Box 453 Chatom, AL 36518
During
(855) 870-0403