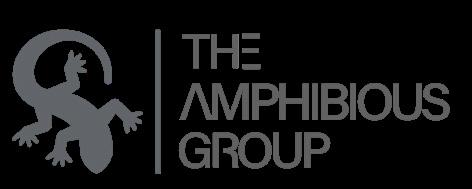 IN THIS ISSUE: • Small Business Health Coverage Solutions • The City Center at O-Town West • Edyth Bush Charitable Foundation Continues their Mission • Construction Momentum Will Rise in 2024 • Legislation Shielding Employers from Deceptive Union Harassment • Industry Insight: Workers' Overall Wellness Photo: The City Center at O-Town West BUILDING CENTRAL FLORIDA 2023 • Issue 4 • AUG
PRESIDENT & CEO
Michele Daugherty ceo@abccf.org
VICE PRESIDENT & COO
Nancy Wray vp@abccf.org
MARKETING & COMMUNICATIONS
Alssa Mathews communications@abccf.org
MEMBERSHIP
Catherine Wert membership@abccf.org
MEETINGS & EVENTS
Taylor Tidwell events@abccf.org
Eva Pardo meetings@abccf.org
TRAINING & DEVELOPMENT
Corey Schoenfelder training@abccf.org
SAFETY & TOTAL HUMAN HEALTH
Stephanie Kress assist@abccf.org
CHAPTER SERVICES/ GOVERNMENT AFFAIRS
Taylor Dupree info@abccf.org
ACCOUNTING
Francine Conway accounting@abccf.org
SOCIAL MEDIA
facebook.com/CFABC/ linkedin.com/company/central-floridachapter-associated-builders-andcontractors-inc./ @abc_centralflorida
MEMBER
16
BUILDING Central Florida Magazine
Issue # - Materials Deadline Issue
1 -
For more information, contact Alssa Mathews, Marketing Communications Manager at 407.628.2070 or email bcf@abccf.org
BUILDING Central Florida 2023 - AUGUST 2 COVER STORY The City Center at O-Town West
This Issue Building Central Florida (BCF) is published bi-monthly by Central Florida Associated Builders and Contractors, Inc. All material becomes the property of Central Florida ABC unless prior arrangements are made. Central Florida ABC welcomes submissions of articles and press releases from our members; however, Central Florida ABC reserves the right to publish based on relevance and space availability. 407.628.2070 651 Danville Drive Suite 200, Orlando, FL 32825 www.abccf.org ©2023 Central Florida Associated Builders and Contractors, Inc.
President's Letter 5 New Member Connections BUSINESS
WELBRO/Broadmoor JV to Build Iconically Cool W Hotel
Small Business Health Coverage Solutions
Construction Momentum Will Rise in 2024
PROFILE
Exterior Walls Hits a Milestone
Mills & Nebraska Celebrating 90 Years of Excellence
In
3
6
8
23
BUSINESS
10
12
NEWS
14 Barton Malow | Charles Perry Partners, Inc. | The Collage Companies
Comprehensive
Construction,
Sky Builders USA LLC | Sunshine
WELBRO Building Corporation | Williams Company Management Group
PROFILE
The City Center at O-Town West
Where the Construction Elite Come Out to Play
Young Professional Events ADVOCATE
Members Voicing Their Opinions at the Annual Legislative Hobnob 28 Legislation Shielding Employers from Deceptive Union Harassment PROJECT HIGHLIGHT 30 The Edyth Bush Charitable Foundation EDUCATE 32 ABC Builds the Next Generation of Leaders 34 Industry Insight: Workers' Overall Wellness 35 Total Human Health Week Recap 18
Energy Services, Inc. | Finfrock
LLC | Florida Surety Bonds, Inc. | Hill, Rugh, Keller & Main, PL 20
811 22
PROJECT
18
CONNECT 24
25
26
FEB 12/15
2
APR 2/15
3
JUN 4/15
4
AUG 6/15
5
OCT 8/15 Issue 6
Website/Media Kit: abccentralflorida.com/media/building-central-florida/ Store/Reservations: abccentralflorida.com/product/bcf-magazine/ DEC 10/15
Issue
-
Issue
-
Issue
-
Issue
-
-
Located conveniently between the Walt Disney and Universal Orlando markets, Unicorp National Developments Inc's O-Town West development is an exciting new addition to Orlando's southwest corridor. Four commercial centers that anchor the development will offer a range of new shopping, dining, and entertainment options.