PRESRT STD U.S.FULTEKPOSTAGEPAIDPRSRTSTDUSPOSTAGEPAIDBRYANTX77802PERMIT#23PRSRTSTDUSPOSTAGEPAIDBRYANTX77802PERMIT#23 SPOTLIGHTS:SPONSOR THSRA: NATIONAL CHAMPIONS 7 CONSECUTIVE YEARS! 2022 Champions!World TEXASTEAM TJHRA: NATIONAL CHAMPIONS5 CONSECUTIVE YEARS! FALL FASHION GUIDE CHOOSING RODEO AWARDS

Learn More
4
SECRETARY/TREASURERSUSANBALDWIN
HOLLY DeLAUNE
DELEGATES AT LARGE
Marketing Director 210.632.3208 • delaune.holly@gmail.com
BROOKE MADILL Region III
• jparselygeraniums@earthlink.net
LARRY DOWELL 370 CR 220 • Marlin, TX 76661 254.715.8814 fivedowell@gmail.com
5101
HOLLYMARKETINGDELAUNE
EXECUTIVE BOARD
6800 E
5
•
PO Box 1634 • Granbury, TX 76048 817.219.0436 • kbray@equibrand.com
THSRA OFFICIAL SPONSORS
TYLEE SEARS Region IV DIXIE TABB Region V
JOHN SCHUENEMAN
MIKE GHORMLEY
SAMANTHA CORTINAS Region IX TYLIE MCDONALD Region X CORLEY CALLAHAN
Region I
Region II
PO Box 1177 • Madisonville, TX 77864 mghormley@gmail.com281.785.0077
rachel.robbins3690@gmail.com361.894.5749
806.676.5970 • joe@diamondcattlefeeders.com
JOE RICHARDS Hwy 214 Hereford, TX 79045
STATEKENPRESIDENTBRAY
655
LAUREN TUTTLE STUMBERG Graphics/Layout lauren@distinct-graphics.comDirector830.249.8020
KASHLEE SCHUMACHER
BRENT CHARLESWORTH
2ND VICE PRESIDENT
PO Box 1177 • Madisonville, TX 77864 979.268.4994 • john.schueneman@gmail.com
JUNIOR HIGH NATIONAL DIRECTOR
JOHN SCHUENEMAN john.schueneman@gmail.com979.268.4994
73 Breeze Way, Boerne, TX 78006 delaune.holly@gmail.com210.632.3208
QUEENRACHELCOORDINATORROBBINS
MICHAEL AKINS 2449 West Line Road • Whitesboro, TX 76273 9410.368.9390 • makins1@yahoo.com
•
1ST VICE PRESIDENT
722 Southview Circle • Center, TX 75935 texashighschoolrodeo@gmail.com936.590.4447
BRANDON SMITH FM 476 Pleasanton, TX 78064 bmsmith1996@sbcglobal.net
•
STUDENT OFFICERS thsraofficers@hotmail.com STUDENT PRESIDENT Quay Lloyd STUDENT VICE PRESIDENT Garrett Talamantes STUDENT SECRETARY Riley Otwell QUEEN Vie Vie Blanchard EXTREME TEAM NEWS Official Publication of the Texas High School Rodeo Association In This Issue newsRegion REGION I 17 REGION II 18 REGION III 19 REGION IV 22 REGION V 24 REGION VI 32 REGION VII 38 REGION VIII 40 REGION IX 46 REGION X 49 DR. TANDY FREEMAN PAGE 06 Rodeo Awards EXPERT ADVICE SPONSOR SPOTLIGHTS NATIONAL FINALS RESULTS THSRA - PAGE 20 | TJHRA - PAGE 50 fallfeaturefashion PAGE 27PAGE 27 PAGE 45
PO Box 362 • Marathon, TX 79842 432.386.6214 • brent@crcompany.net
BRIAN ROBERTS Computer brian.roberts53@att.netProgrammer281.213.9143
830.570.7157 •
ARIATREPORTERSPERFORMANCE
JEFF PARSLEY CR 4703 Troup, TX 75789 903.574.3910
NATIONAL DIRECTOR
GRACELANN BROWN Region VI BARRETT SHELTON Region VII SHELBY BRENT Region VIII
THSRA is a non-profit organization (501-C). Production of this publication was funded by membership dues and is provided complimentary to members of THSRA. Non-members may purchase annual subscriptions for $25.00
•
article courtesy of Slone Saddles, Official Saddle of the NHSRA
SADDLE STRUCTURE
The foundation of a saddle, known as the tree, have two extremely important components to consider when choosing a trophy saddle provider: FIT and STRENGTH. Each rodeo event has a different "style" of horse that works best. There is no "one size fits all" saddle tree. The Awarding Trophy Saddles that are #FITtoWIN
Let's break it down, calm those committee member's fears, and allow them to rest well at night. Slone Saddles has nearly 30 years of experience in this industry not including the thirty plus years that Tod Slone spent in the contestant world earning his own trophy saddles. (*Fun Fact: Tod Slone won the 1994 NFR Tie-Down Average riding a trophy saddle. It was a Diamond S.) To please the masses, you must find the perfect combination of structure, style, and price. Through years of honing these areas, we have created a saddle line, Diamond S Saddles, that is truly #FITTOWIN.
When a rodeo association spends approximately $30,000 on trophy saddles alone, it is serious business. Awards committee members lose sleep over their decisions trying to make all contestants and their parents happy. They go cross-eyed look ing at bid after bid that appears to be written in a foreign language of ½ tooled this and combo-tooled that. To say it is overwhelming is quite the understate ment. How do you make a decision? Everybody has an opinion about tooling, seat colors, price points, skirt styles, and tree fits, and none of them appear to jive with one single bid option you have in front of you. It is enough to make a sane person crazy all day every day!
Rodeo Awards EXPERT ADVICE
your association's dollars are going to be put to good use and be seen in the arena! Saddle certificates allow contestants to design their saddle to ensure that each individual gets exactly what works for them and their horse. All saddles are required to have the association lettering and sponsors. Without spending any extra money, a full saddle certificate allows your champions to get the cor rect seat size and tree fit. This is difficult to get correct 100% of the time when ordered in batches. However, there are pros and cons to both sides. We under stand the thrill and excitement in walking away from your association finals with a shiny new saddle in your trailer!
At Slone Saddles, we build saddles individually and for YOUR association! We work with you to design a saddle within your budget that is #FITTOWIN and #BUILTTORIDE! Let us help you market your association and get trophy saddles out of the living room and barn and INTO THE ARENA where they belong!
As the National Sponsor, we go the EXTRA MILE to ensure that your saddles are designed specifically for your region/association! We WILL NOT let them all look alike!
CERTIFICATE PROGRAM
The Diamond S Line & Tod Slone Signature Series BOTH come with 10 Year Tree Warranties, while the Silver Series boasts a seven year tree warranty. We absolutely do not believe in building a "trophy saddle" that cuts corners on quality! They are excellent quality and superior design!
Saddle price is extremely important when selecting a trophy saddle provider. You want the most "bang for your buck!" You want the highest quality and best designed saddle you can get, which we know we have! The days of the $1,000 saddle are over, and if you receive a bid in this price range, you need to question the aforementioned areas before making a selection. Slone Saddles offers something for every budget. We LOVE to work with associations to provide quality awards that you can be proud to award and champions are excited to WIN and RIDE!
bottom of the tree is designed to fit the horse, and the top of the tree is designed to fit the rider. A barrel horse and a team roping horse are not always built the same. You can say the same for the competitors of the events. We set up Tie-Down Ropers to get to the front and get off quickly and our Team Roping saddles are designed to be able to rope, sit down, and get a dally. When selecting a trophy saddle provider, you want to choose a company that knows the ins and outs of what works and has trees designed to meet the specific needs of each event. In regard to saddle tree strength, you want to ask what the tree warranty is on the saddles being bid. Slone has three lines of saddles. Silver Series has a seven year tree warranty. Diamond S Series and Tod Slone Signature Series both have a ten year warranty. When making a selection, red flags should be waved for any saddle with less than a seven year tree warranty. You also should be skeptical and ask for a definition when told a saddle tree has a "Life-Time Warranty." We trust the FIT and STRENGTH of our trees more than any of our competitors. They are BUILT TO RIDE and not to sit in a living room, because we believe the amount of money associations spend on trophy saddles is the best advertising you do for your association. You want to see them in the arena and not locked up in a barn or living room!
It should not go unmentioned that Slone Saddles has an unprecedented saddle certificate program. Our certificate program goes the extra mile to ensure that
SADDLE STYLE
Finally, let's de-bunk these Slone Saddles Myths: Your Region/Association CAN afford a Slone Saddle! We are competitively priced and guarantee you the "MOST BANG FOR YOUR BUCK!"
7 For All of Your Rodeo Assosciation Award Needs Discounts on Year End Awards: Gift CustomCustomProCustomCertificatesChapsRidingBootsBullRopesBarebackRiggings Custom Embroidery on All Sizes of Gear903-874-3995800-255-0105Bags www.barstowprorodeo.com P.O. Box Corsicana,1516TX 75151
SADDLE PRICE
This is the fun part and should definitely carry weight in your trophy saddle decision process. You want your trophy saddles to stand out in the arena; after all, this is a marketing expense as well as a prize! It can attract or deter future con testants. Use it to your advantage. Saddle design options are endless. There are hundreds of combinations of skirt styles, tooling patterns, seat colors and prints, conchos, spots, buck-stitching. The list goes on and on. Here is what you need to know. Choose a saddle provider that is willing to work with your association to get the design you want that fits within your budget! This is an important note; all of these options have a cost associated with them because they take time and materials. Figure out what is important to your contestants. Would they rather have more floral tooling or an exotic print seat? Do they want a ranch-style look or is your region a little on the wild side? Find out! We have more experience in saddle design that anyone else in the industry. We turn in saddle bids that are unique to your association, but if there is a "must-have" that is not on the bid, ask for it! The saddle bid that is turned in to your region is just a "first shot". The best advice is to have an open dialogue about price, design, and the wants and needs of your region! We work hard to make your saddle dreams a reality!
8 5 Star Equine Products 870-389-6328 5StarEquineProducts.com Page 47 Barstow Pro Rodeo 800-255-0105 barstowprorodeo.com Page 07 A Cut Above Buckles 951-600-0444 CustomOrder@acutabovebuckles.com Page 44 CH Graphics 361-798-3071 chgraphics.com Page 08 Carroll Original Wear 800-884-2521 carrolloriginalwear.com Page 09 Circle Y Saddles 800-531-3600 circleY.com Page 10 Classic Equine 888-308-2386 classicequine.com Page 02 Custom Tack 877-717-8225 sales@customtackshop.com Page 16 Gist Silversmiths 530-644-8000 gistsilversmiths.com Page 04 Hy O Silver 877-796-7961 hyosilver@hyosilver.com Page 48 Kelly Slover 830-225-3153 kelly.slover@aol.com Page 42 Leather Shop 800-753-6511 keith@cuttingedgeus.com Page 43 Legend Tack & Silver 210-850-2992 legendtackandsilver.com Page 23 Outlaw Spirit 972-571-5269 kaci@outlawspirit.com Page 54 Shea Michelle 817-550-1640 sales@sheamichellebuckles.com Page 14 Tres Rios 800-550-7535 tresriossilver.com Page 13 Rodeo Awards Advertiser Index:
9 E x t e n s i v e O u t e rw e a r O p t i o n s C h e n i l l e & T w i l l B a c k n u m b e r s E m b r o i d e r e d h at s , b e a n i e s & V i s o r s l e at h e r & t w i l l pat c h e s & e m b l e m s P r i n t e d t - s h i rt s , H o o d i e s & s o f t G o o d s P r i n t e d & E m b r o i d e r e d D r i n kwa r e L e at h e r T r av e l A c c e s s o r i e s & C o a s t e r s E m b r o i d e r e d p o l o s , b u t t o n u p s & 1 / 4 Z i p s L a s e r C u s t o m i z at i o n T r o p h i e s , awa r d s & M e d a l s
2022-23 THSRA STUDENT
In addition to my acoustic musical gigs, I can often be found performing the National Anthem at Regional High School Rodeos and have had the honor of singing at the Texas High School and Jr. High State Finals, PRCA Rodeos, Roy Cooper, Cody Ohl and Joe Beaver Jr. Calf Roping Championships and numerous other rodeos and civic functions in Southwest Texas. I have also been a Top 30 Finalist in the NFR National Anthem Contest and an All Region Mariachi Vocalist.
I am extremely grateful and honored for the opportunity to represent my peers as your President. There are many challenges before us in today's society. However, as we have proven in the past, when we work together there is nothing we cannot overcome. Here's to a great 2022-23 rodeo season! PRESIDENT
I am a former President of the Texas Junior High Rodeo Association (TJHRA) and three-time President of TJHRA Region 8. I was the President of my High School Freshman Class, and a member of the Fellowship of Christian Athletes. Aside from rodeo, I am also an aspiring singer, songwriter and host of the G1 Rodeo Show YouTube Channel. The goal of my show has always been to focus on the accomplishments of my fellow youth rodeo contestants and bring positive exposure to the sport of youth rodeo by celebrating my peers, both in and out of the arena.
my name is Garrett Talamantes and I am your 2022-23 THSRA President.
Garrett Talamantes
Hi,
Academically, I am a straight A student and a proud member of the Carrizo Springs High School Gifted and Talented program, Wildcat Academic Honor Society, University of Texas Geoforce Academy, High School Mariachi Band, Football and Track Teams.
I am 16 years old and live in Carrizo Springs, Texas where I attend Carrizo Springs High School. I am a proud member of Region VIII where I compete in both Tie Down and Team Roping.
11
ill Fick Ford in Huntsville, TX has once again committed to donate a 2023 F350 Crew Cab XL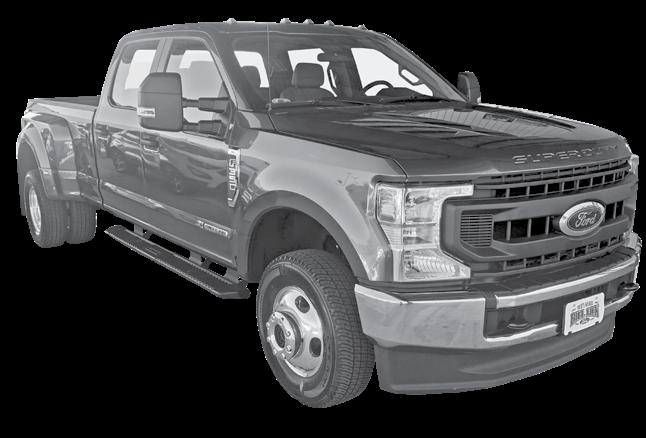 The dealership has quickly become known as the place rodeo people go to buy their trucks because of
GET YOUR TICKETS NOW!
THE OFFICIAL DEALERSHIP OF THSRA & TJHRA
"Love the truck and it's the first Ford that I have ever had since I have always had Dodges. That we used hauling cattle and driving and I will say this truck has out done the Dodge trucks that I have had by far from power to fuel mileage. I can say that I have been sold on a Ford and driving a Ford. My next truck that I purchase will be a Ford and will be from Bill Fick Ford in Huntsville."
In fact, you may have seen the recent news that Bill Fick Ford has been nationally recognized as #! in the Southwest Region, #6 dealership in the entire nation and #1 in the nation for Super Duty sales! They also continue to excel in customer serice by being awarded the Ford's President Award each year, which in only give to the top 1% of Ford dealerships that excel in customer service.
their great prices, honest way of doing business and for offer ing free delivery across the nation at no charge to the customer.
BILL FICK FORD TRUCK GIVEAWAY IS BACK AGAIN!
The next time you are in the market for a new car or truck give them a call and let them see if they can find something to fit you at 888-462-2167. If you are looking for a pre-owned vehicle, No Bull Bill recently opened Bill Fick Preowned just across the way from Bill Fick Ford. Also, you can find a Bill Fick Ford banner at your next region rodeo and take a picture, post to social media and tag @ BillFickFord!
Dually 4x4 to Texas High School and Junior High Rodeo! This truck is valued at $65,000 and is the source of many opportunities for our members in both of our organizations. Last year the truck raised a record break ing $196,000, which was used for scholarships and state finals awards and added money. Each year, THSRA and TJHRA strive to provide new opportunities to our mem bers and Bill Fick Ford is one of the reason we are able to keep growing and improving our organizations.
HOW CAN WE SAY THANK YOU?
B
Your region secretary will have donation tickets for both THSRA & TJHRA members at one of your first region rodeos and we expect these to go quickly! A chance to win this truck is just a $10 donation and you can also get your ticket online by scanning the QR code on this page with your phone (just open up your camera and hold it over the code and it will take you to a PayPal link) or head to our website www.THSRA.org and click the button "Get Your Bill Fick Ford Ticket."
by Holly DeLaune, THSRA Marketing Director
TICKET SELLING TIP: TAKE A PICTURE WITH YOUR TICKETS AND POST THE DETAILS ON SOCIAL MEDIA. WE BET YOU WILL SELL OUT QUICKLY! TRUCK!THISWIN DRAWING FOR THE BILL FICK FORD TRUCK WINNER AT THE 2022 THSRA FINALS! Giving Away a 2022 F350 Crew Cab XL Dually 4x4…AND THAT'S NO BULL!
2022 Bill Fick Ford Truck Winner, Kevin Ward
12
13
14
December 28-31, 2022 | Sky Ranch - Van, Texas
Rope Myers & Sky Ranch champions rodeo Present the 16th
REGISTERAnnualTODAY!
HSRA Sponsor, Gist Silversmiths, is an institution in the rodeo world and they have done that by providing a consistent product. "The award buckle market has always been competitive, but Gist has maintained an edge with product made 100% in the USA. Our customers have come to expect and appreciate our consistent quality and reliable customer service. Our talented artisans have been with us for decades and make it possible to maintain high-quality standards at every price level." Jennifer Folsom, V.P. Marketing & Business Development
Last year, Gist assisted THSRA in creating a sterling silver and 10k gold THSRA Legacy Buckle, which was awarded to State Champions at the 2022 State Finals. Emily Kent won the Reined Cow Horse this year and took home her Gist buckle, she commented, "This is a buckle that means a lot and I am going to wear this one a long time."
Gold Buckle Business
N
The team at Gist is always looking ahead and setting or spotting trends. Chad Gist, Art Director, stated "In recent years, our customers have chosen more traditional, classic design. Many of them have requested an all-silver buckle with antique accents and just a touch of color, clean cut elements and classic scroll work." Gist went on to identify a huge shift in styles over the past 10 years, "Customer design requests have moved away from the trendy flamboy ant styles with large, oversized stones and lots of color and black accents. Since we specialize in the award buckles and work directly with the event producers, we are able to receive great client feedback and adapt to the evolving demands of the industry."
Join the most talented young rodeo athletes in the country and learn from some of the best professionals in the business. Utilizing three covered arenas, this clinic, hosted by 2001 World Champion Steer Wrestler Rope Myers, will provide four days of extreme rodeo training and expert instruction, as well as keys to becoming successful in and out of the arena.
16
When you include the word "TRY" in your vocabulary, you are headed down a slippery slope that is hard to navi gate, all the while "trying" to run down you Bold Goals. This is not the direction nor the type of momentum you want to catch when performing. Here is why:
Using positive words is another powerful strategy to add to your arsenal. I want to encourage you to take inventory of the words you are using throughout your day. A small shift in your word choice will be transformational in your life. Once I became aware of the words I used, I doubled down on using positive, productive, process-based words, and it helped in transforming my life. If I can do it, you can do it too! I absolutely, positively, 100% guarantee it!
DOING keeps me giving full effort, willing to fall short and do it
OFFICERSSTUDENT
By Donene Taylor, Author and Mental Performance Coach
PERFORMANCE REPORT
Here are a couple roping examples to explain that quote:
DOING keeps me honest with myself. Either I did it, or I did not do it.
MARTINRANDY
79092TexasVega,•334BoxPO randyleemartin@hotmail.com•806-670-2113
DOINGagain.keeps me hooked to Do Whatever It Takes for As Long As It Takes, No Matter What.
· Regarding riding your horse correctly to the calf: You either "ride correctly," or you "don't ride correctly." You either do it, or you don't do it. There is no trying to "ride correctly."Having a TRYING mindset gives you permission to "half-bake" your potential for success. Before I knew bet ter, I used the word "TRY" which gave me permission not to give an honest effort. I knew I could always say, "Well, I tried." At times, I knew in my heart I did not give it my best or put in the time necessary to succeed. All that "TRYING" allowed me to stop or quit and look for the next new coach, school, drill, or strategy. When I was not getting the results I thought I deserved on my timeline, I could say, "Well, I tried," and I would be on to the next, new thing.
STOKERJERAD
TRYING can lead to Thinking.
Running Down Bold Goals is a WILD ADVENTURE! I have never regretted digging deeper and Doing the Work. Once you commit to digging deeper and Doing the Work, your life will never be the same.
Yoda's quote from "Stars Wars–The Empire Strikes Back" is powerfully empowering. He said, "Do or do not. There is no try."
79015TexasCanyon,•1693BoxPO jared_stoker@cargill.com•806-676-6969
A
STOKERJERAD-PRESIDENT 79015TexasCanyon,•1693BoxPO jared_stoker@cargill.com•806-676-6969
You either do it, or you don't do it. There is no trying to "get out."
BEING TIMID can lead to Feeling Intimidated.
THINKING can lead to Being Tight.
BEING TIGHT can lead to Holding Back.
17
MCCREARYKEVIN 79015TexasCanyon,•298CR6101 kevin@mccrearysales.com•806.674.5601
s you head into a new rodeo season, I bet you have been practicing to get your horse "right," but have you worked on getting your mind "right?"
DOING keeps me from half-baking my potential.
DOING keeps me from Blaming, Complaining and BeingDOINGDefensive.keeps me collecting data, staying excited in the process, and committing to figuring it out.
If you are in a place in your life where you are ready to work on your mental game, check out my newest book Master the Art of Winning, A Championship Playbook to Optimize Mental Performance available now on Amazon. Or learn more about me at DoneneTaylor.com.
ALL OF THE ABOVE leads to an inability to perform your best when it matters the most.
Doing vs. Trying
TIMBERLAKERIDLEY-PRESIDENT ARMSTRONGAVERYPRESIDENT-VICE MCCREARYABBY-SECRETARY/HISTORIAN IRegion
OFFICERSREGION/DIRECTORSSTATE
· Regarding the start at the barrier: You either "get out," or you "don't get out."
Having a DOING mindset will give you permission to Hang On, Until You Catch On. I still have a timeline, but I understand that Bold Goals will almost always take lon ger, cost more resources, and grow me inside out, before I see significant results. Here are some examples of how a DOING mindset helps me run down my Bold Goals:
SESSIONSMARCY-SECRETARY 79095TexasWellington,•PasoEl1611 thsra1@yahoo.com•806.205.0350
HOLDING BACK can lead to Worry/Doubt/Fear/ Anxiety.WORRY/DOUBT/FEAR/ANXIETY can lead to Being Timid.
Colee Cox, the Tell, Texas cow girl not only secured the Texas State Champion title, but she now holds the National Junior High Champion Breakaway Roper title. Colee knows it's a marathon, not a sprint in the breakaway roping. She knew she need ed two solid runs to get her qualified for the short go. Colee trusted in the Lord, made two solid runs and secured the #1 spot coming back to the short go. "I was very ner vous," says Cox. Through the nerves Colee prepared herself and her horse, Fly, the same way she would any other rodeo. She plays her favorite songs, Boots Fly, and does the famous
RICHARDSJOEPRESIDENT- 79045TexasHereford,•214Hwy5101 joe@diamondcattlefeeders.com•806.676.5970 MCELROYJODY-SECRETARY 79718TexasBalmorhea,•224Box secretary@thsra2.com•432.940.0385 OFFICERSREGION/DIRECTORSSTATE SCHNEEMANNCADE 79744TexasIraan,•523BoxPO cadeschneemann@yahoo.com•432.940.5859 MCELROYJODY 79718TexasBalmorhea,•224Box rodeosecretary1@gmail.com•432.940.0385 SENTERCHUCK 79358TexasRopesville,•RoadTiger6698 csenter@armlend.com•806.392.3487 OFFICERSSTUDENT CHARLESWORTHEMILEE-PRESIDENT FRIZZELLKELBY-PRESIDENTVICE WATKINSCADE-SECRETARY
After a long week in Perry, Georgia, Colee Cox brought home the Nationals Junior High Breakaway Roper Champion title. High school student Emily Charlesworth had an exciting week in Gillette, Wyoming at the NHSRA finals, where she tied for fourth and fifth in the world.
A
By BROOKE MADILL – Performance Reporter
Pictured here, you will see Region I members, Benny Proffitt and Gus Gaillard on each side of Emilee Charlesworth, all wearing armbands in memory of Clayton Anderson. Clayton was the 2022 Reined Cow Horse Reserve State Champion. If you knew Clayton, you knew he was a great competi tor and even better friend. Win, lose, or draw Clayton always had a smile on his face ready to support his friends and anyone who came his way. Clayton's famous saying was "just do your best and try not to mess up." When you see the green feathers in hats of cow boys and cowgirls far and wide, let that be a reminder to Cowboy like Clayton. Clayton made such an impact in the rodeo and ranch world in his almost 17 years on earth.
nd just like that, the 2021-2022 rodeo season has come to an end, and the 2022-2023 season is knocking on our door!
18 IIRegion
handshake with her dad. One of Colee's favorite memories from nationals would have to be the awards and photoshoot at 1:00 in the morning. "I was running on adrenaline and didn't understand half of the things people were saying to me" says Colee. After making her way back to the panhandle she has returned back to everyday life and is getting ready for her first year of high school rodeo.
PERFORMANCE REPORT
Emilee Charlesworth the cowgirl from Marathon, Texas showed up and represented Region II in a BIG way in Gillette, Wyoming at nationals. Charlesworth and her horse Bolt scored a 288 in the first round, after not having the run she had hoped for she made a horse change to Shotgun, a horse she had never shown before. This cowgirl is sure glad she did! Emilee and Shotgun came to win, scoring a 300 tying her with Emily Kent, for the highest marked score in the cow horse competition. Her second round achievements qualified her for the short go where she scored a 290 tying her for fourth and fifth in the world with Madeline Horton. Emilee's long go and short go success contributed an abundant amount of points to the overall Team Texas state victory. "The most memorable thing from nationals was winning the #1 team and seeing everyone so excited" says Emilee. Going into her senior year she has some big goals she is working toward.
BENNY PROFFITT, CHARLESWORTHEMILEE&GUSGAILLARDWEARARMBANDSINMEMORYOFCLAYTONANDERSON
EMILEE CHARLESWORTH
FINALSNATIONALNEWS
CLAYTON ANDERSON & "STIK" AT THIS YEAR'S THSRA STATE FINALS
SNOWDALE 76255TexasNocona,•RdGilbert467 •940.841.1403dsnow@qualitytransferservices.com
Workout is the best way to target all of these areas in a shorter amount of time. Great workouts that you can follow can be found online, especially YouTube. If your parent has a Peleton account, then you have access to a ton of coached classes that can be done in 30 minutes! We all known that rodeo competition is tough in Region III, but the question reamains: Will you go the extra mile to be number one?
NEW RODEO SEASON. NEW YOU.
4. Cardio
We are excited for a great new year and look forward to seeing each of you at our next rodeo!
HUSTONERIC-PRESIDENT 76234TXDecatur,•945BoxPO ehuston1972@gmail.com•817.368.0159
egion III is coming in HOT into a new rodeo season! As of publication of this article we broke a record on new members with 205 high school and 88 jr high members and we anticipate more! This will make the 2022-2023 rodeo season the BIGGEST in Region III history! We can't wait to get to know all our new members and see all the great rodeo action that will take place during the year.
WILLIAMSKELLEY 76179TexasWorth,Fort•Dr.CityDenver7217 redhotregion3@gmail.com•817.773.5514
Don't forget about our special events in Region III. After each Saturday performance we put on a jackpot breakaway and team roping that members wont want to miss! Also, start planning now to attend our Cowboy Prom that takes place each year in February!
As a reminder we are back in Graham for all our rodeos at the Young County Arena. It is our 15 year at this facility and a great location for our all day rodeo action! Did you know that in a weekend with the help of our par ent volunteers we roll through 1300 runs in a weekend? We greatly appreciate any and all help your family can jump in and provide, as it helps our events run faster and smoother.Region III High School Secretary, Kelley Williams, was asked what makes Region III different than all the regions and she replied, "There are so many wonderful things about Region III, but I think we are known for being very family oriented with the addition of our youth program. A family can watch all of their children com pete in one day, First Grade through Senior year. This is so helpful to many families that there is an event for each of their children to participate in, instead of having to split up and go to different associations." She jokingly added, "We are a one-stop shop for youth rodeo!."
PERFORMANCE REPORT
1. Core Strength
OFFICERSSTUDENT DEARINGKREECE-PRESIDENT TROSPERJADA-PRESIDENTVICE SHULTZBILOXI-SECRETARY
2. Upper body strength
As we head into a new rodeo season have you thought
What areas should you focus on?
HUSTONERIC 76234TexasDecatur,•945BoxPO ehuston1972@gmail.com•817.368.0159
WILLIAMSKELLEY-SECRETARY 76179TexasWorth,Fort•Dr.CityDenver7217 redhotregion3@gmail.com•817.773.5514
19 IIIRegion
R
about how as athletes we put a lot of time and energy into our horse's heath, wellness and conditioning, but don't put a lot of effort into our own fitness and health? We spend a lot of time and energy helping our horses perform at their best, so don't you think we should do ourAspart.equine athletes we are constantly on the move. Just doing basic chores and riding burns a ton of calories, but targeting the muscle groups that are important in each of your events is where you could develop an edge over your competition. NRS online says, "You and your horse are a team, but without proper strength, flexibility, coordination, stability and balance, you are making your horse's job HARDER! Have you ever given someone a piggyback ride? It is much more difficult to lug them around if they hang off you with their arms around your neck like a deadweight sandbag. If they are strong enough to brace with their legs, support themselves off your neck and back and have good balance and stability, it's much easier to move and carry them."
OFFICERSREGION/DIRECTORSSTATE
NEW RODEO SEASON. NEW YOU.
3. Leg Strength
A great High-Intensity-Interval Training (HIIT)
TEAM TEXAS, 2022 WORLD CHAMPIONS: 7th Year in a Row!! Thank you to Acentric Photography for the NHSRF pictures. JOHN CRIMBER TYLERRILEYCALHOUNFARRIS KASHBAREBACKMARTIN - 6TH BRAYZE SCHILL - 9TH SPRINGBARRELSPENNINGTON - 4TH BOYS CUTTING WILL BUSHAW - RESERVE CHAMPION ABBYBREAKAWAYMCCREARY - 13TH JOHNBULLSCRIMBER - CHAMPION NOAH LEE - 11TH KAIDEN LOUD - 14TH GIRLS CUTTING RILEY FARRIS - CHAMPION BRINLEY LIPPINCOTT - 3RD JAYCI LEE BYLER - 4TH DYLAN SINCLAIR - 6/7TH TAYLORPOLES DAVIS - 4TH JORDAN JACKSON - 16TH REINED COW HORSE EMILY KENT - RESERVE CHAMPION EMILEE CHARLESWORTH - 4/5TH MADELINE HORTON - 4/5TH SADDLE BRONC COOPER LANE - 3RD GUS GAILLARD - 14TH TYLERTIEDOWNCALHOUN - CHAMPION LIGHT RIFLE KIRBY MCNEILL - 9TH KYLEE SANCHEZ - 10TH MADDIE AASBO - 13TH LANETRAP PICKLO - RESERVE CHAMPION WYATT CLIFTON - 13TH QUEEN - 2ND RUNNER UP SOPHIA RESERVEZIMMERMANNCHAMPIONKNOWLEDGE BOWL SOPHIA GARRETTZIMMERMANNFREEMAN TEXAS TOP 20 CONTESTANTS GIRLS TEAM: CHAMPIONS BOYS TEAM: RESERVE CHAMPIONS
21 100 % TEXAS. 100% TEXAN. From life-changing events to everyday miracles, we're here to help you protect the people, places and things that matter most. For great rates and no-hassle service, contact us for a FREE 360 Review® today. TXFB-INS.COM877.FARM.BUREAU Coverage and discounts are subject to qualifications and policy terms, and may vary by situation. Life insurance products are offered through Southern Farm Bureau® Life Insurance Company. ©2021 Texas Farm Bureau Insurance Companies. JAYCI LEE BYLER - $2500 TRES COLVIN - $1000 CLAY TOM HURT - $500 EMMA KENT - $500 GUS GAILLARD - $500 JOHN RAGAN - $500 2022 NHSRA FINALS SCHOLARSHIP WINNERS EMILY KENTWILL BUSHAW LANE PICKLO
Region IV is very proud of our contestants that never fail to amaze us, including Tierney Myers, the 2022-23 State student Vice President. Tierney said, "I am very honored and blessed to have been chosen by the other student delegates to serve the THSRA. The association means so much to me and I cant wait to see what all I will get to accomplish this year." Some of Tierney's goals for this year are, "to have good communication with other members from all 10 regions, also to increase the amount of opportunities members have to get involved at both the region and state level." Tierney campaigned a lot, besides putting up posters around at state finals, she simply talked to people and just got to know them. Tierney states that she decided to run for state office, because she felt that she could make a positive impact on the THSRA, and help others do the same. One of her favorite things about running for office was getting to meet so many people from all over the state, and getting to connect with her fellow student officers. She says, "goodluck to all the competitors in the upcoming rodeo season and God bless" Region 4 National qualifers Josie Whittington and Cole Willis, got to travel to Austin, Texas to the State Capital. They were recognized along with the rest of there National team members. They received a trophy for winning Nationals. When asked what was your thought of meeting Texas State Governor, Josie Whittington firmly said, "Meeting the governor and state representative was an amazing experi ence" Josie was awarded the opportunity to tour the capitol, Supreme Court room and much more. She also mentions, "I learned some interesting facts as well." Cole Willis said," It was pretty cool, because we are probably some of the only rodeo kids that have gotten to meet the Govenor." Not only did Govenor Abbot talk to them as a group, but he made them feel very welcome. Cole mentions, "I really enjoyed getting to tour the Capital with Representive Ernest Bailes." Thank you Josie and Cole for representing Region IV well! Region IV thanks all who had a part in setting it up.
JOSIE WHITTINGTON & COLE WILLIS
Good luck to all of our new and old contestants lets make this season a great season!
FREEMANTANDYDR.
PERFORMANCE REPORT
IMPORTANT INFO
22 IVRegion AKINSMICHAEL 76273TXWhitesboro,•RoadLineWest2449 makins1@yahoo.com•904.368.9390 JOHNSONKATHY-SECRETARY 75471TexasPickton,•269FM4941 thsra4@yahoo.com•903.245.2725 OFFICERSREGION/DIRECTORSSTATE SANDERSJENNIFER 75169TexasPoint,Wills•1395FM6313 SMITHJODI 75752TexasAthens,•3900CR14100 njkssmith@gmail.com•903.245.3036 YARBROUGHGUY 75152TexasPalmer,•RdOates438 guyamy97@yahoo.com•214.906.1595 OFFICERSSTUDENT BRADENBRYLEE-PRESIDENT
Region IV is offering slack again this year, for more info be sure to contact our Sectretary KathyRememberJohnson at our first rodeo there is a mandatory meeting in the grandstands at 8am sharp followed by the first performance of the season.Reined Cow Horse contestants we will not be having this event at the rodeos, they will be through East Texas Stock Horse.
Cutters, you will compete at the Hopkins County Civic center with the Untied State Cutting. Go to there website for additional info that is not listed on our Region page, www.unitedstatescutting.com
ith the new season right around the corner, we are all getting geared up and ready for the 2022-2023 season. Can't wait to watch all this Fearless action thats about to go down in Sulphur Springs, Texas.
RODEO DATES September 17-18 October FebuaryJauuaryNovember1-25-67-818-19 (Prom) March 24-26 (Finals)
W
By DIXIE TABB – Performance Reporter
23
Out with a Bang!
24 VRegion
egion V ended the 2021-2022 rodeo season with a bang! Region V was represented in Gillette, Wyoming by eight National qualifi ers; Taylor Davis in the pole bending, Ethan Winkler in the bull riding, Kash Martin, Jacob Lamon, and Brayze Schill in the bareback riding, Garrett Freeman and Cooper Parsley in the team roping, and Riley Otwell in the reined cow horse competition. Through
PRESIDENT-KIRKMATHIS TX75904Lufkin,•RdCemeteryFreeman777 kmathis@cmzlaw.net•936.676.3495 BALDWINSUSAN-SECRETARY 75935TexasCenter,•CircleSouthview722 regionvsecretary@gmail.com•936.590.4330 OFFICERSREGION/DIRECTORSTATES KLEINJUSTIN 75935TXCenter,•2107BoxPO sendtojustin@yahoo.com•936.590.0229 PASCHALSHANE 77629TexasNome,•123BoxPO spaschal@paschalweld.com•409.253.2553 WHITEBILL 70660LASinger,•RdWhiteBilly277 whiteacres55@yahoo.com•337.304.0748 OFFICERSSTUDENT MATHISKP-PRESIDENT KLEINLIELA-PRESIDENTVICE SCARBERTYCE-SECRETARY
By GRACELANN BROWN – Performance Reporter
Kash Martin headed into Nationals with high hopes after tak ing the state title for the bareback rid ing. Kash said, "My favorite memory of nationals is the amazing and moti vating energy from the crowd and everyone around him." He loved being able to hang out with people from all over the country, however he mentioned that there is not many things to do in town. Kash said, "through out the rodeo season, state finals and into nationals, I had to
out the week of tough competition, Region V athletes earned a top ten placement an impressive six times. Kash Martin, Brayze Schill, and Taylor Davis were Region V athletes placing in those top spots.
R
TAYLOR DAVIS photo by Acentric Rodeo
KASH MARTIN photo by Acentric Rodeo
PERFORMANCE REPORT
As the National High School Finals Rodeo wrapped up the end of the 2021-2022 season, we head into the new one. This new season is almost here beginning on August 27 in no other than the George Henderson Exposition Center in Lufkin, Texas. We will then head to Nacogdoches and DeRidder through out the season. Rodeo has always been and always will be one of the toughest sports out there. The fierce competitors are more than just athletes, they are friends to one another, they are the caretakers of the amazing animals that carry us through these events, and they are family to the entire rodeo community. May everyone have an amazing, successful and safe 2022-2023!
Taylor Davis was so exited headed into the National pole bending competi tion. She loved the anticipation of going down the alley and making amazing pole runs. Taylor said, "The only thing I had a rough time through out the rodeo season was trying to be consistent." She knew that those consistent times were what she needed to get on to the next bigger and better race. She tried all season and it payed off and earned her spot at Nationals. Taylor said, "I had a great time shopping at all of the set ups at Nationals including Cinch." Ethan Winkler said
BRAYZE SCHILL photo by Acentric Rodeo
Before I move on I would also like to mention a very special cowboy that gained his wings this summer before reaching nationals. Clayton Anderson had his life taken from him on June 19, 2022. Clayton was as loved as someone could be and a true cowboy. Though nothing can change the tragedy of what has happened, we can all come together in support of all of Clayton's friends and family and send our thoughts and prayers. May we all remember him and help his family to be lifted up to our Father in heaven and to help them be healed and always hold on to those happy memories.
As if Nationals could not get any better, "Team Texas" made us all proud bringing home the National Title! The girls team earned the top spot, first over all. We could never ask more of these amazing athletes for putting so much time and effort into the sport that we all love.
25 CLASSICROPE.COM
overcome a lot of self doubt."
he had fun hanging out with all of his friends and enjoyed his time compet ing at nationals.
C
While the family does enjoy their time working together, they also work very hard at rodeo. All three of their children are involved in a variety of events. To them, rodeo is very much a family affair. Whether it is a late night practice session or traveling to differ ent rodeos, they are just happy they get to do it all as a family.Avery, an upcoming freshman in high school, competes in barrels, poles, breakaway, team roping, goat typing and ribbon roping. Last year she quali fied for nationals in breakaway, team roping and rib bon roping for jr. high rodeo. She also served as the TJHRA student president in 21-22. She got the oppor tunity to visit the McCoy's corporate headquarters located in San Marcos, TX. She very much related to the fact that McCoy's is a family owned company with a commitment to farming and ranching, which of course she feels strongly about too.
The folks at McCoy's Building Supply understand that it takes a lot of hard work and the whole family pitching in to get things done on a farm or ranch. That's why we'd like to take some time out to salute Texas High School Rodeo Association families who are farmers and ranchers. In our monthly Farm & Ranch Family Spotlight, we'll feature one family, sharing their story of how they work together as a family to make their farm or ranch successful. The spotlight will run for 10 months; each month will feature a different Region. Each Regional McCoy's Farm and Ranch Family will receive a $100 McCoy's Gift Card. The McCoy's Farm and Ranch Family of the Year will receive a $500 McCoy's Gift Card and will be announced at the 2023 THSRA State Finals.
Farm & Ranch Family
They feel that THRA has provided them with a great community of families. This industry allows them to raise their children in the way that they like. Hard work, competi tion and many friendly faces to support them.
26
by Gracie Smith
employee to help him out. The kids will come with him to work and also go to Abilene to help out at the family company. Casey said he still dreads when summertime comes to an end and his favorite coworkers have to go back to school.
Toas, who will be a 6th grader, is also very involved in rodeo. He competes in breakaway, goat tying, team roping and ribbon roping. The youngest, Emma, will be a 3rd grader. She competes in barrels, poles, breakaway and goat tying. Toas and Emma have bright futures in the rodeo arena with the support of their parents and older sister.
ongratulations to the Armstrong family for being named a McCoy's Farm and Ranch Family!
Lindsey and Casey started 21 Cattle Company in 2011. 21 Cattle Company is a cow/calf operation located near Abilene, TX. 21 is a lucky number in the Armstrong family. Casey said it was always his favorite number growing up and it just made sense to incorporate it in the family business.
Casey, the father of the family, works at Big Creek Ranch in Borger, TX. He also trains and sells horses on the side. When asked what he loves about his work he said that one of his favorite things is that he can always bring his kids along. He likes being able to be a father and an support his family at the same time.
The Armstrong's enjoy the friendly competition that comes with rodeoing. They get to work hard as a family while having a little fun at the same time. They enjoy raising their kids in the rodeo environment.
Whether it is in a rodeo arena or out checking pasture cattle, the families love for the industry can be seen. As a ranching and rodeo family, they are very thankful to receive this award.
"We love the families we have met through this organization," said Casey. "We get to be surrounded by families with the same goals as ours."
"Being involved in any rodeo association teaches you discipline. If you aren't going to put the work in then you will get beat by someone else that is," Casey Armstrong.
The kids spend their summers rodeoing and helping out their parents. Casey enjoys the summers because he gets three extra
The Armstrong family belongs to Region I and they reside in Borger, TX. Casey and Lindsey Armstrong are the proud parents to their three kids: Avery, Taos and Emma. The Armstrong's are very family oriented and like to spend as much of their time together as possible doing what they love. The family shares a pas sion of ranching and rodeo.
The Armstrong Family of Region I
27 Hooey$70-$75Hoodies www.hooey.com
Your guide toFALL FASHION
continued on pg 28
more fabulous fall fashion: outlawspirit.com Resistol 30X Rusty Spur: Rust Available Resistol.comat or your localhatwesternretailer buckfergesonoriginals.com buckfergesonoriginals.com hyosilver.com
fall trend alert: Fringe is In! Find these looks and more at Boot Barn! www.bootbarn.com Resistol 30X Grand:Navy Available Resistol.comat or your localhatwesternretailer hyosilver.com Marinos Jacket kimesranch.com continued on pg 30 Custom Order LAV Originals leatherandvodka.com
more fabulous fall fashion: Ad Index Buck Fergeson 33 Boot Barn 25 CH Graphics 08 Hooey 21, 27 Hyo Silver 48 Kimes 55 Leather and Vodka 34 Outlaw Spirit 54 Resistol 35 FALL FASHION Mens Black Soft Shell Vest Ladies White Soft Shell Vest chgraphics.com Resistol 30X Prairie Wind: Butterscotch Available Resistol.comat or your local hyosilver.comhatwesternretailer
kimesranch.combuckfergesonoriginals.com
Prescott Hood
Tryce stays very busy with a variety of extra-curricular activities but he know his academics are still important. School and his grades are a priority to him. His favorite teacher, Christy Johnson, helps keep him motivated throughout the year. Last year he made the A Honor Roll. After his high school graduation, Tryce plans on attending WTAMU, like his older sister did before him.
C

by Gracie Smith
"I learned the value of perseverance and hard work early in my high school years when I had injuries that prevented me from participating in rodeo and sports. I had to practice longer, work harder, and dig deep to catch up," said Tryce. " I think it made me better and stronger in the long run."
ongratulations to Tryce Johnson, this months
"He may not be flashy but he gets the job done and gives me his all every time," said Tryce.
TRYCE JOHNSON OF REGION I
activities, but he competes well in everything he does. Last year he was All-State defensive back, All-Region wide receiver, a state qualifier on the mile relay and a state qualifier in golf.
"WHATKID!" Tryce is a member of the THSRA Region I, where he resides in Happy, TX. Tryce is a 17 year old upcoming freshman at Happy High School. Tryce is the youngest of three children to Joli and Trey Johnson. His older sisters, Rylee and Kenli, have helped keep Tryce in line over the years. The Johnson family is very proud of Tryce and all his accomplishments.Trycehasbeen on a horse since before he was able to talk. He has always had a deep passion for rodeo. He currently competes in calf roping and team roping. His favorite rodeo to attend is the Texas State Rodeo. He enjoys getting to see all his friends from all over the state come together and compete. He says he is always impressed with how stout the competition is.
31
Tryce is a very well-rounded kid who has worked very hard to get to where he is at today. He is looking forward to his senior year and to get to compete in all his high school activities one last time. Receiving this award was very honoring for Tryce. He plans to honor this award by having a great senior year!
Tryce is accompanied to every rodeo with his favorite horse, 007. 007 is a bald faced sorrel. He said that 007 was always him and his sisters go-to horse for any rodeo event growing up. The Johnson family has owned 007 since Tryce was 3 years old. He now is Tryce's A-string calf roping horse.
Tryce plans on majoring in mechanical engineering while also continuing his rodeo career. He looks up to Trever Brazile, an American rodeo champion, who also attended WTAMU. Tryce admires how Trever worked hard to obtain his goals while also keeping his priorities in check. Being as busy as Tryce is, it can be easy to forget what his priorities are. Looking up to people like Brazile and having a solid family foundation always keep him in check.
The Whataburger Whatakid is selected due to their ability to excel both in and out of the rodeo arena. Whataburger is proud to recognize a THSRA member from each of the ten Regions who truly upholds the title "Whatakid!" One of the nominees will be chosen at the State Final Rodeo in June as the Whatakid of the Year. In recognition of this accomplishment they will receive free Whataburgers for an entire year!
While Tryce loves rodeo, he is also involved in many other activities. Some of these activities include: football, basketball, track, golf, FFA, ag mechanics and stock showing. Not only does he compete in these
As the 2022 National High School Rodeo Finals came to an end on the 23 of July, some contestants come home with broken hearts, while others came home with hearts full of an experience that they will never forget. "Nationals has always been fun for me. It's a great atmosphere and most of the people
Also,soon.a special shoutout to Sophia Zimmermann who not only was crowned Miss THSRA in Abilene this year, but placed as the 2nd Runner Up in the NHSRA Queens contest. She does such a great job representing Region VI and Texas!
T
MIA JANOSKY photo by Acentric Rodeo
SOPHIA ZIMMERMANN photo by Jennings
are really nice. Nationals is a great experience for everyone involved," says Devin Young. As High School Nationals marks the end of the 2021-2022 rodeo season it also marks that the 2022-2023 rodeo season is start ing back up. With many talented seniors that made their last ride for their high school career it has made new room for the incoming freshman class who are full of talent.Two freshmen to keep an eye on are fresh from their appear ance at the National Junior High Rodeo Finals. Mia Janosky competed in pole bending and ended up with the high honor of her horse being chosen as horse of the year. Sadie Patterson also
made a NJHRF appearance in the goat tying. These are just two of the many talented freshman who will be hitting the leader boards
32 VIRegion
PERFORMANCE REPORT
WAY TO GO TEAM TEXAS
eam Texas wins yet another team national title for the sev enth year in a row! Along with the team title Texas is also coming home with the tie down title won by Tyler Calhoun, John Crimber win ning the Bull Riding, and Riley Farris winning the girls cutting.
-PRESIDENTDAVIDFREEMAN 77434TXLake,Eagle•LaneMockingbird1039 chlfreeman@yahoo.com•832.221.1253 DOLLERYANNE-SECRETARY 77836TexasCaldwell,•866BOXP.O. region6thsra@gmail.com•936.412.2551 DIRECTORSSTATE FREEMANDAVID 77434TXLake,Eagle•LaneMockingbird1039 chlfreeman@yahoo.com•832.221.1253 OHRTCLAY 77905TexasVictoria,•RoadBerger2462 wendyohrt@hotmail.com•361.571.1040 OHRTTOMMY 77905TXVictoria,•RdValleyMissionLower8971 t07cattle@yahoo.com•361.550.5202 OFFICERSSTUDENT BLOEMERBRAYDEN-PRESIDENT TORRSKYLAR-PRESIDENTVICE BURLESONBLAINE-SECRETARY
By BARRETT SHELTON – Performance Reporter
33
34 CRAFTSMANSHIPUNRIVALED AUTHENTICITYGUARANTEED THE ORIGINALS SHOP ONLINE LEATHERANDVODKA.COM (512) 800-5165 info@leatherandvodka.comorCall/TexttoCUSTOMORDER!
35
Their ranch operation ranges from cattle to horses, sheep, goats and hunting. This is not a one person job and takes the entire family pitching in every day to keep their business up and running. "We're a team at the end of the day and it takes each of us willing to help in any area needed," said Keli. "No matter the task we're willing to work together."
"Generation after generation, raised on the land, respecting the land, and choosing to help feed the world day by day is how our family strives to keep agriculture at a grassroots level and from being over-commercialized," said Keli.
they wanted to start their fam ily in and that they did. Now 4F Frizzell Ranch operates on 55,000 acres, a lot of it being lease
Farm & Ranch Family
Colby and Keli making the decision to choose this way of life years ago has reflected in their kid's lives and the way they work for things.
by Laramie Wedemeyer
Ranching is a way of life not many get to experience nowadays but it is something that Colby and Keli were both raised into and wanted to raise their kids in. "Colby grew up knowing he wanted to lease country, ride good horses, and grow a heard of his own stock," said Keli. "He leased his first ranch at 16."Eventually a family was added to the pic ture when the couple got married in 2006. They knew that this was the way of life
Overcountry.time, many familyowned and operated businesses have commercialized in the agriculture industry. The Frizzell family believes that the more the family itself stays in the operation of the farm or ranch, then the more connected to the industry they will be, and the more they will stay in touch with the root of agriculture. Being raised in the ranching industry has its highs and lows. It takes a strong family to contin ue the labor, work, and responsibilities. The Frizzell family is one of many that strives to continue in their role of working the land and livestock.
The Frizzell Family of Region II
C
The folks at McCoy's Building Supply understand that it takes a lot of hard work and the whole family pitching in to get things done on a farm or ranch. That's why we'd like to take some time out to salute Texas High School Rodeo Association families who are farmers and ranchers. In our monthly Farm & Ranch Family Spotlight, we'll feature one family, sharing their story of how they work together as a family to make their farm or ranch successful. The spotlight will run for 10 months; each month will feature a different Region. Each Regional McCoy's Farm and Ranch Family will receive a $100 McCoy's Gift Card. The McCoy's Farm and Ranch Family of the Year will receive a $500 McCoy's Gift Card and will be announced at the 2023 THSRA State Finals.
While a lot of time and hard work go into the ranching lifestyle, school is a priority for the Frizzell kids. Kelby and Kaylyn are both homeschooled but are always ready to ride horses when they are done. Sometimes their riding time must be sacrificed though to feed cows, check waters or even break ice, depending on the time of the year.
Colby and Keli said they wanted to pass along traits of honesty, work ethic, faith, and family to their kids and for them to know that "you can take those things to work with you when you do what we do. We hope they learn life isn't always easy but when you work hard and stand by
36
ongratulations to the Frizzell family of Sterling City, TX for being named this month's McCoy's Farm and Ranch Family! The Frizzell's have owned and oper ated the 4F Frizzell Ranch for 18 years now, but their roots have been tied to the hard work of the ranching industry for generations.ColbyFrizzell and his wife Keli have a son, Kelby, and a daughter, Kaylyn, who compete in Region II. Kelby is a junior in high school, competing in the team roping and calf roping. Kaylyn is an eighth grader in junior high, competing in team roping, ribbon roping, breakaway roping, barrel racing, and goat tying.
The family builds pens when needed and does brush control to keep the operation running smoothly. If all goes well during the day, they meet at the arena in the afternoon to ride young horses, rope and practice for the rodeos.
The day-to-day responsibilities include feeding horses in the morning and checking livestock, windmills, water, and mineral. "If someone has trouble on different parts of the ranch, we go work on windmills, fence or equipment," said Colby.
"When you walk into a McCoy's you feel a close, hard working, family-filled environment. To be chosen as the Region II McCoy's Farm and Ranch Family is a great honor and extremely special to us as a family."
Being raised in a ranching family and competing in the Texas High School Rodeo Association takes a lot of hard work and dedication. Work ethic is something you must have to be successful, saidKaylynKelby.emphasized that the "Texas Junior High Rodeo Association and ranching have taught me about working hard and to love what I do and who I do it with. I love getting to work cows with my family and even though it's work, it's fun too. Rodeo is the same, it takes lots of practice and hard work, but you get to do it with friends and family, and I love that."
The Frizzell family expressed that their involvement with TJHRA and THSRA keeps them grounded and tied to their roots. "To us, THSRA is an extension of what we do daily," saidBeingKeli. chosen as the McCoy's Farm and Ranch family was very humbling and an honor to the family since they depend on the company and shop locally in San Angelo, Texas for equipment, parts and other necessities for their ranch.
37 what's right, good things happen."
ooking back on all the summer fun, Region VII represented Texas well at both the High School National Finals Rodeo and the Junior High National Finals Rodeo. For high school, Jayci Lee Byler had a great finals in the girls cutting. Byler placed second in the second round and won the short go, landing her fourth in the aggregate.Atthe Junior High Finals, Lane
Leopold and Ryder Risipal racked up some points for Team Texas. Lane finished second in the aggregate and won the short go in the chute dogging. Ryder placed in the top 10 of the first two rounds of boys' breakaway.
38 VIIRegion SHOOKSCOTT 77461TexasNeedville,•360FM5750 sshook@troyconstruction.com•713.851.9553 BOETTCHERNENA-SECRETARY 77435TexasBernard,East•833BoxPO region7thsra@gmail.com•281.468.8973 OFFICERSREGION/DIRECTORSSTATE BASSAMBER 77833TexasBrenham,•RoadHillCedar6808 979.851.9553 amberbass@greatertexasfoundation.org SHOOKSCOTT 77461TexasNeedville,•360FM5750 sshook@troyconstruction.com•713.851.9553 SIMPTONDAN 77868TexasNavasota,•6SH24543 dansimpton@yahoo.com•936.870.5779 OFFICERSSTUDENT LAMBKERA-PRESIDENT RAWLINSONCARLI-PRESIDENTVICE PIERCEPAISLEY-SECRETARY
By SHELBY BRENT – Performance Reporter
For most junior rodeo athletes, fall is a very busy season for them all. Not only are their weekends about to be occupied by the start of the region rodeo season, but they will be juggling schoolwork, after school sports, barn chores and anything else that comes with being a rodeo athlete still in school. Though these cowboys and cowgirls will have
JAYCI LEE BYLER photo by Acentric Rodeo
RepresentingTexasWell!
PERFORMANCE REPORT
L
Team Texas came out on top at both high school and junior high finals. For the high school team, this was the seventh consecutive win for Team Texas! Texas produces some of the most elite rodeo athlete and we are proud to call Texas our home.
As the summer rodeo season comes to an end, the memories of those late-night drives, weeklong trips, and long hot days dance through our heads as all the Region VII competitors prepare for their fall rodeos.
TEAM TEXAS
I want to give a huge thank you to our Region Officers: President Scott Shook, Vice President Dan Simpton and Secretary Nena Boettcher. Thank you to our Junior high and high school state directors: Amber Bass, Scott Shook Dan Simpton, Ross Ivey, Morgan Klepac and Dustan Frankum. For our student officers, the elections will be held at the first rodeo during the mandatory meeting. Once again thank you to all our officers and directors, parents and competitors. Our rodeos truly would not run as smoothly as they do now without these amazing people.
LANE LEOPOLD
Texas high school rodeo social media: YOUR SOURCE FOR INSIDER INFORMATION! follow us on facebook, instagram, twitter & tiktok
RYDER RISIPAL photo by Acentric Rodeo
Hormanship tip of the month: We are in the midst of Texas' hottest weather! Our horses are having to battle extra hard against this heat. During conditions like these, making sure our horses are well hydrated is very important. Due to the heat, the colic rate our through the roof. To ensure the best health for our horses, monitor the amount of water they drink and maybe add a little extra salt or electrolytes to their diet.
Region VII contestants this is a reminder at our first rodeo on August 27 & 28, there is a mandatory check-in and meeting for all com petitors, junior high on Saturday and high school on Sunday. At our October 2nd rodeo, we will be doing a senior recognition grand entry, where all seniors will be introduced. Seniors, there will be an email going where you will fill out your bio for the grand entry. Bios must be completed before October 2nd.
their hands full, they all have their eyes on the same prize: dominate their events at Regions and qualify for the State Finals in the spring.
39
Region VII has a bright future ahead of them as we look forward to this upcoming season. We have great new athletes coming to join the already strong "7 come 11" team. We have added a new parent liaison position, which is filled by Susie Johnson and Gena Brent, who you can ask about anything Region 7. Officers and directors will have new responsibilities. Region VII is also stepping into the new age with the addition of online entries and new social media pages. We are very excited about this upcoming season.
photo by Acentric Rodeo
Tough Competition
40 VIIIRegion SPEERJUSTINPRESIDENT- 78801TexasUvalde,•101CR1627 jspeer04@hotmail.com•830.591.8036 FETTYCELINA-SECRETARY 78415TexasChristi,Corpus•St.AnaSanta3005 region8thsra@gmail.com•361.739.9858 OFFICERSREGION/DIRECTORSSTATE SPEERJUSTIN 78801TexasUvalde,•101CR1627 jspeer04@hotmail.com•830.591.8036 ELLISBEN 78372TexasGrove,Orange•1845BoxPO ben.ellis78@yahoo.com•361.701.1886 RINGELSTEINCASS 78064TexasPleasanton,•1784FM4308 cass.oasis@yahoo.com•210.885.0902 OFFICERSSTUDENT MCNEILKATE-PRESIDENT DODSONRYLEE-PRESIDENTVICE BLAIRSYDNEY-SECRETARY
Region VIII brings home the World Champion in Chute Dogging, World Champion Ribbon Team, Reserve Champion in Shoot Trap, Top 10 Light Rifle, All Around Cowboy, AQHA Horse Of The Year, as well as Texas' very own Princess. WOW, these amazing cowboys and cowgirls will forever carry the fun memories, hard working moments, signing out of this season with the most desiredWorldaccomplishments.Champion
Campbell Pegues is no stranger to Nationals, this is her 3rd year in a row to qualify for Nationals in Light Rifle and this year she ranked in the Top 10 in the Nation. She arrived this year excited, but also prepared, focused, and with
oing in with a great mindset, the high school and junior high Texas teams put up some tough competition at Nationals. Coming in hot for Region VIII are Craig Sciba, Bella Sciba, Lane Picklo, Campbell Pegues, Brinley Lippincott, and Tilden Shofner.
Lane Picklo coming out Reserve World Champion in Shoot Trap. Picklo went to Nationals last year and came out 4th overall. This year, he didn't put too much pressure on himself, he practiced how he competes "You can't get relaxed just because it's practice", he knew what he needed to do, and had all the confidence in himself with his experience and capabilities. Picklos words of advice for those striving to be Reserve World Champions, "Practice, practice, and more practice is my best advice.". In Trap you have to have to be disciplined, it's definitely a mental approach that requires plenty of practice, focus, and electrolytes.
TJHRA PRINCESS TILDEN SHOFNER
Craig Sciba was on fire at the 2022 National Championship in Wyoming, where a 7.42 put him and his sister, Bella Sciba in the first place spot for Ribbon Roping. Not many people can say they won a national title with their sister, which makes this win even sweeter. Craig Sciba also brought home the Champion Chute Dogging title. Sciba commented, "It feels great being a World Champion. It shows all of the hours of work that you have put in are pay ing off.". Having roped great all year, he felt extremely confident going into Nationals. "I didn't really have much doubt because I know that God has a plan and he's in control.", Sciba commented when asked about how he felt going to Nationals. Sciba is the proud owner of crowned 2022 AQHA Horse of The Year, Tag. Sciba began riding Tag when he was four years old and credits the geld ing for teaching him how to ride. Tag always does his job in the arena making it easier to "lock it in and get it done" when they enter the arena with the crowd roaring, the music blaring, and all eyes coming down on them. One of the most proudest accomplishments was being selected for the Top 10 Cinch Academic Scholarships. Sciba proudly doted on himself for being in the top five in his class since 5th grade. His mom has instilled in him that grades come first, homework has to be done before he can go rope; it must be true, moms always know best. It's easy to see why Sciba was awarded the All Around Cowboy at Nationals. What an amazing and well deserved accomplishment.
PERFORMANCE REPORT
G
By SAMANTHA CORTINAS – Performance Reporter
Brinley Lippincott was one of our only high schoolers who had success at Nationals placing Top 10 in Cutting. Lippincott and her family drove the 20 hours straight to Wyoming, only stopping along the way to let her horse get out for a stretch and a sip of water. She strives to be the best in the arena, by making sure her horses feel great with some chiropractic work and making herself feel great with TOML products. Though Lippincott fell short of bringing home a National title, she was full of joy at the opportunity, "Don't give up. Everyone has bad runs and hard days; it's how you handle it that matters.".
41
Texas Princess Tilden Shofner, followed in her mom's footsteps. Mrs. Shofner was a two time Region 8 Queen. This was Tildens first year doing a pageant
CAMPBELL PEGUES
CRAIG AND BELLA SCIBA
and she shined wearing the beautiful outfits that her mom designed and created. Though she considers herself blessed beyond measure with all of her supporters, her mom is definitely her biggest, #1 fan. Mama Shofner is always right there to reassure her that her makeup is on point, speeches are flawless, and her hair looks amazing. Being raised in a Christian environment, she always strives to be the best role model she can. Tildens beautiful smile can be seen for miles and miles. We know you'll be an amazing ambassador while bringing awareness to the court and raising the numbers for next year's queen and princess court.
Laura Jane was a beautiful, all around cowgirl that left people with smiles in their hearts for years to come. This amazing lady walked through the pearly gates of Heaven on July 28, 2022 after a long battle with ALS. Laura Jane was a staple at Region 8, everyone knew who she was whether you were close to her or merely smiled at each other as you passed by. She unselfishly gave of herself to Region 8 - always giving a helping hand without being asked, whether it was working poles, helping riders down in the alley, and especially Rodeo Prom - who can forget Rodeo Prom? Region 8 Rodeo Prom has always been a sophisticated affair because of Laura Jane. This season will not be the same not see ing her there dressed to the nines with her radiating smile. Region 8 extends their deepest sympathy to the Elder family.
a fierce face. While shooting, Pegues says, 'You have to remain very calm, focused, and shut out everything around you." So during Nationals she stuck to what she's always done and did just that while trying her best to control her breathing and nerves. Everyone knows you have to have great eyesight to be a great shooter, however, Pegues struggles with a neuromuscular eye condition, Convergence Insufficiency which can affect her shooting. Finding the right scope was challenging, but she didn't let this set back hold her back.
TRIBUTE TO MRS. LAURA JANE ELDER:
42 (830) 225-3153 | kelly.slover@aol.com 701 N. Hwy 281, Ste. E #222 – Marble Falls, TX www.facebook.com/kellyslover-customtrophysilver78654Psalms37:5 KEEP YOUR MONEY IN TEXAS - BUY TEXAS KELLYSLOVERCUSTOMTROPHYSILVER.COM COPYRIGHTED "LACED EDGES" & "BOX BUCKLES"
Hand-Tooled & Custom Branded LEATHER SHEATHS AMBER BONE TRAPPER inHand-MadetheU.S.A. Get your Custom Case knife with a Branded Sheath for about what the knife normally 800-753-6511costs. LeatherShopUS.comkeith@cuttingedgeus.comwww.Logo-Knife.com
100% Handmade & Cus tom Call (951)600-04 4 4 www.acutabov ebuckles.com cus tomorder@acutabov ebuckles.com
e are so pleased to announce that The Armstrong Company has returned as an official sponsor of Texas High School Rodeo this year. The Armstrong Company have been property tax pioneers since 1987 and are lead by the companies' President, J Mart Armstrong.
SPONSOR
J Mart and his wife Tonya are no strangers to THSRA, as they have been members of Region IV while their daughter, Abby, competed. When asked what he loves about THSRA Armstrong said, "It's a sport that openly and unapologetically honors America, our flag, and Jesus Christ. These values are proudly on display, as we watch the kids compete with humility, gratitude, and sportsmanship which are rarely exemplified in today's world." Those qualities parallel The Armstrong Company's mis sion statement which reads, "Faithfully serving the interest of our clients with honesty and integrity, placing our confidence, not in the abilities of man, but in the power and strength of Jesus Christ."
45
W
The Armstrong Company is committed to providing turnkey property tax consult ing services to manufacturers. Through the use of their unique methods, they have established themselves as the leader in the property tax field for representation of Industrial BPP and Complex Real Estate (RE). They represent clients on a national scale and average a 38% reduction for SPOTLIGHT:
new clients.
For more information about The Armstrong Company, visit www.thearmstrongcompany.com.
ABBY ARMSTRONG AT THE 2022 THSRA FINALS
THSRA deeply appreciates the Armstrong Company and their commit ment to our youth. It is because of their support and that of other spon sors that we were able to increase the added money to the finals this year making the 2022 finals a record breaking event.
Riley Farris, and her horse TJ, marked a 144 and two 147's; making them the top duo in the Girls Cutting by just half a point. "Winning Nationals meant a lot to me," she said. Riley's cousin, Faith Farris, was the 2021 NHSFR Champion. Farris notes, "To follow in her footsteps is really special to me." Farris continued to go on to Fort Worth to compete at the National Cutting Horse Association Summer Spectacular shortly after her big win. She had much success in her classes and ended up fourth in the world in the Senior Youth division. She also did exceptional in other youth and amateur divisions.
Down Roper and Girls Cutter. These two contestants also placed in multiple rounds between the two of them, providing them the opportunity to take home the gold.
TYLER CALHOUN photo by Acentric Rodeo
s the THSRA region rodeos quick ly approach, it is time to reflect on the extremely successful summer that many Region IX competitors hadparticularly, in Gillette, Wyoming. The National High School Finals Rodeo was hosted at the famous Campbell County Fairgrounds. This rodeo was filled with athletes from all over and talent like no other. Cowboys and cowgirls from around the world gather at the NHSFR in hopes of winning a world title. Out of the four teen world titles given, Region IX was blessed to take home two of them.
By TYLIE MCDONALD – Performance Reporter
IXRegion
SUCCESSFUL SUMMER
Tyler Calhoun and Riley Farris are not only state champions in their events, but are your 2022 National High School Rodeo Association world champion Tie
RILEY FARRIS photo by Acentric Rodeo
PERFORMANCE REPORT
46PRESIDENT-STANMCDONALD 77808TexasBryan,•OSREast7121 stanmcdranch@aol.com•979.229.5963 AUBIHLLACEY-SECRETARY 78946TexasLedbetter,•5011PR1326 reionixsecretary@gmail.com•979.251.4131 OFFICERSREGION/DIRECTORSSTATE DYERBRAD 77340TexasHuntsville,•CreekWillow149 braddyer@live.com•832.928.1647 MCDONALDSTAN 77808TexasBryan,•OSREast7121 stanmcdranch@aol.com•979.229.5963 SMITHLYLE 77831TexasBedias,•North90Hwy25798 936.581.4255 OFFICERSSTUDENT PHILLIPSAUDREE-PRESIDENT MCCARTHYMAGGIE-PRESIDENTVICE WILLIAMSSYDNEY-SECRETARY
A
Along with Farris, Tyler Calhoun, and his horse Wayne, kept the roping consistent all week with 8.5, 10.5, and 8.2 second runs. Not only did Calhoun tie fast calves, but did so when the odds were not in his favor, such as when he figure eighted a tail in the first round and then drawing a fast calf in the second round. His consistency allowed him to jump from fifth to first place after the short-go was said and done. This win was also very special for Calhoun. "My grandpa passed away and was laid to rest the very day I won Nationals." Tyler said, "It also just happened to be 'National Day of the Cowboy,' so I thought that was pretty cool." Calhoun dedicated his win to his late grandfather as a way to honor his legacy. He, too, kept the ball rolling past Nationals and has and continued to place in numerous amateur rodeos across the state. Along with two world titles, pole bender Jordan Jackson made her short-go appearance and finished in the top 20 in the world.
Region IX would like to congratulate all of our national qualifiers. As our region rodeos begin, please make sure you are tending to all of your business throughout the season. We look forward to seeing you all at Buffalo for rodeos one and two on September 24 and 25. Remember to have everything taken care of to ensure that you will be able to compete. God Bless!
By CORLEY CALLAHAN – Performance Reporter
average - Jase Stout in the Saddle Bronc and Spring Pennington in theJase,Barrels.who placed 8th in the second round of the saddle bronc riding at Nationals said, "It was an honor to represent Team Texas for the second year in a row as we won our seventh team title."
NEW SEASON, NEW SUCCESSES FOR REGION X
forward, Region X is gearing up for another amazing year, and we hope to have even more National qualifiers this coming year! We have a great group of incoming freshmen joining us and a seasoned group of seniors ready to compete for the last year at the high school level. And once again, we'll be rodeoing at Circle T Arena in Hamilton, where all our region rodeos are held throughout the year. Circle T is a wonderful facility, and they are always there to help our region whenever we need it.
R
Spring, who was solid all week in the barrels, says that Nationals taught her that consistency is key, and this is something that she plans to take into her future career. Spring split 3rd and 4th in first round, was solid in round two, won second in the short round and finished 4th in theLookingaverage.
The 2022-2023 season kicks off for Region X in September, and we'll hold two rodeos per weekend for a total of six rodeos in the fall and six in the spring. Our student athletes are excited and ready for a new year, new opportunities and new ways to represent the great state of Texas
JASE
SPRING PENNINGTON
PERFORMANCE REPORT
49 WEITZRENE-PRESIDENT 512.217.8165 SHOEMAKERSTEPHANIE-SECRETARY 76031TexasCleburne,•1202CR6500 texasregion10@gmail.com•817.648.2728 OFFICERSREGION/DIRECTORSSTATE JONESBRANDON 76655TexasLorena,•427CR194 crystal_jones1991@yahoo.com•254.833.0251 PENNINGTONSISSY 76401TexasStephenville,•431CR655 realestatesissy@yahoo.com•254.485.6702 TOWNSENDSHELLEY 78639TexasKingsland,•DrHorseQuarter900 sarrington36@yahoo.com•830.798.7755 OFFICERSSTUDENT SEALYSAIGE-PRESIDENT DOWELLMAKENZIE-PRESIDENTVICE WEITZCHAINEY-SECRETARY
STOUT
egion X wrapped up the pre vious 2021-2022 season with great success! We had multiple contestants qualify for Nationals, and our competitors were proud to be part of Team Texas who dominated again by winning the team title in Gillette. We had five amazing athletes rep resent Region X at Nationals, and of those five we had two who placed in either a round, multiple rounds, or the
50 BAREBACK STEER RIDING 6/7/8 – BRANT COOKSTON 9 - JASPUR FARRIS 13 – PEYTON MOONEYHAM 1BARRELS–SKYLER NICHOLAS 3 – JOSIE WHITTINGTON BOYS BREAKAWAY 1 – WYATT HOWELL 17 – RHYDER ROSIPAL BOYS GOAT TYING 2 – CRAIG SCIBA 10 – HUNTER MARTIN 14 – BOWIE EAKIN 9/10BULLS– TRAVORIS ZENO CHUTE DOGGING 1 – CRAIG SCIBA 2 – LANE LEOPOLD 18 – COLE WILLIS GIRLS BREAKAWAY 1 – COLEE COX 5 – LUCCHESE REILLY GIRLS GOAT TYING 3 – DREW ELLEN STEWART 18 – ADDI CARNEY POLE BENDING 3 – MIA JANOSKY 5 – CAYLEE FORD TEAM TEXAS MAKES A CLEAN SWEEP AT THE 2022 NJHRA TEAM TEXAS, 2022 WORLD CHAMPIONS! •️ WORLD CHAMPIONSHIP BOY'S TEAM •️ WORLD CHAMPIONSHIP GIRL'S TEAM CONGRATULATIONS TO THESE TEAM TEXAS WORLD CHAMPS •️ SKYLAR NICHOLAS - BARRELS •️ WYATT HOWELL - BOYS BREAKAWAY •️ CRAIG SCIBA - CHUTE DOGGING •️ COLEE COX - GIRLS BREAKAWAY •️ CRAIG SCIBA & BELLA SCIBA - RIBBON ROPING ALL AROUND COWBOY – CRAIG SCIBA Thank you to Acentric Photography for the NJHRA Finals pictures. TEXAS TOP 20 CONTESTANTS COLEE COX WYATT HOWELL CRAIG & BELLA SCIBA
51 2022-2023 JUNIOR HIGH STATE DIRECTORS EXECUTIVE BOARD NATIONAL DIRECTOR JOHN SCHUENEMAN 979-268-4994 john.schueneman@gmail.com PRESIDENT SCOTT SHOOK 281-437-8214 scottcshook@yahoo.com 1st VICE PRESIDENT ERIC HUSTON 817-368-0159 duaneoverton6113@gmail.com 2nd VICE PRESIDENT CHARLES HENRY EXEC BOARD AT LARGE DELEGATE 2 YEAR TERM: CHAD CURRINGTON (SERVING 2ND YEAR) DELEGATE 2 YEAR TERM: LANDON EHLINGER (SERVING 2ND YEAR) DELEGATE 2 YEAR TERM: DAVID FREEMAN (SERVING 2ND YEAR) DELEGATE 1 YEAR TERM: JUSTIN CLINTON DELEGATE 1 YEAR TERM: WESTLEY WHITE SECRETARYMACIHOLLYMARKETINGDELAUNEMEYER ANNE DOLLERY 979-412-2551 texasjuniorhighrodeo@gmail.com PRINCESS CORD DONNA ODOM, RACHEL ROBBINS, SARAH ROWLANDS STATE DIRECTORS Region MONROEI TIMBERLAKE 806-344-6846 monroetimberlake@gmail.com CASEY ARMSTRONG KYLE ANDERSON Region II COY CADEIRWINSCHNEEMANN KELLY WOOD 432-940-1136 woodrodeogirls@yahoo.com Region III JOHN ROBERTSON 817-475-6377 jrober5729@att.net SHANE CRISWELL 325-347-2656 kodyhorses@yahoo.com WESLEY WHITE Region IV JASEY DAVID TOBY ROGERS JR YOUNG Region RICHARDV BALDWIN 936-332-5466 r.baldwin147@icloud.com STACEY MARTIN 225-505-7645 nextlevelgoattying@gmail.com CODY ODELL Region VI ANN WENTZEL DENNY PATTERSON 832-330-3054 pattersondenny@gmail.com CLAY OHRT 361-571-1040 ohrt6@hotmail.com Region VII DUSTIN FRANKUM ROSS IVEY DAN SIMPTON 936-870-5779 dansimpton@yahoo.com Region VIII ERIC JUSTINDURBINSPEER CASS RINGLESTEIN 210-885-0902 cass.oasis@yahoo.com Region IX JARED ANDERSON BOBBY JACOBS BO WILLIAMS 979-220-5898 dwilliams@midsouthenergy.com Region X TREY ZACTRACYJOHNSONSWANTHOMPSONSTUDENTOFFICERSPRESIDENTAVERYARMSTRONGVICEPRESIDENTKYETOMLINSONSECRETARYPAIGEWILLIAMSPRINCESSDALLEEMAEROBISON HORSE OF THE YEAR GIRL & BOY: MIA JANOSKY & CRAIG SCIBA RIBBON ROPING 1 – CRAIG SCIBA & BELLA SCIBA SADDLE BRONC STEER RIDING 10 – BOWIE EAKIN TEAM ROPING 8 – BRADEN MARTINEZ & CROSS RINGLESTEIN TIE DOWN ROPING 3 – TACOLTON CALHOUN 5 – BILL ODELL 13 – MYLES NIXON 18 – CASE CERNY SKYLER NICHOLAS CRAIG SCIBA
The Whataburger Whatakid is selected due to their ability to excel both in and out of the rodeo arena. Whataburger is proud to recognize a THSRA member from each of the ten Regions who truly upholds the title "Whatakid!" One of the nominees will be chosen at the State Final Rodeo in June as the Whatakid of the Year. In recognition of this accomplishment they will receive free Whataburgers for an entire year!
52
C

As Team Texas racked up its seventh national win in 2022, it is hard for those moments not to top everyone's list of memories. "My favorite part about high school rodeo is being a part of Team Texas when we won the National Team Championships and getting to see the team come together," Charlesworth said.
She knows it is hard to even make it out of Texas and qualify for nationals, so her times there hold a special place in her heart, and she is thankful to represent Team Texas.
Ranching and rodeo are a way of life for the senior in high school and her family. Charlesworth began homeschooling in the third grade, which provided her with flexibility to help her dad on the ranch when needed, time to practice for rodeos, and the ability to complete schoolwork. Any bit of free time is normally spent on the back of a horse at a rodeo.
ongratulations to this month's "WHATAKID," Emilee Charlesworth! The Region II, all-around cowgirl from Marathon, Texas lives and breathes rodeo. Competing in barrel racing, pole bending, breakaway roping, team roping, and reined cow horse does not leave the 17-year-old much time for anything else.
"I couldn't ask anyone else to help me more than [Ralls] did that day," said Charlesworth. "It meant so much to me, too that, he was there the night of the finals."
As senior year begins, her plans for after graduation are to attend a junior college and begin pursuing a business degree. Rodeo will still be on the forefront of her mind though. She plans to continue rodeoing and she said, "I couldn't see it any other way."
Outside of the Texas High School Rodeo Association, Charlesworth competes in ama teur rodeos and the National Reined Cow Horse Association (NRCHA) events. She credits a lot of her success to Ron Ralls, an icon in the reined cow horse industry who was inducted into the NRCHA hall of fame and passed the million dollar mark in career earnings."Heis like a second dad to me," said Charlesworth. "He helps me with every event I do." After being in her life for about five years, a special memory Charlesworth recalls is their time at the World's Greatest Youth Horseman.TheWorld's Greatest Youth Horseman consists of competing in four events, herd work, reining, steer stopping, and fence work all on the same horse. This event takes a lot of skill and work both on the rider's side and the horse's side. Charlesworth made it out of the preliminary round and into the final round of the top six competitors where she ended up fifth overall.
While reined cow horse has been on the rise in her life lately, she has been competing in the breakaway roping for as long as she can remember. She qualified for nationals in the breakaway during her sophomore year of high school.
Being a five-event cowgirl, means riding a lot of horses. As her last year of high school begins, Charlesworth finds herself riding 13 horses a day. She begins with her young horses and finishes up with her rodeo horses and practice sessions for herself. Some of her horses include Cheeseburger, Shotgun and Halleluiah. Cheeseburger is her favorite horse and the one she breakaway ropes on.
Charlesworth followed in her sister's foot steps by competing in the reined cow horse event. She said, "I wanted to do it but I wasn't sure because my sister was into it more than I was, but I started competing in it my sopho more year." Since her start, she has grown and learned a lot to be able to qualify for nationals as a junior and finish fourth in the nation.
EMILEEOFCHARLESWORTHREGIONII
Trusting God and putting her faith in Him is something that Charlesworth tries to live by. "I put all my faith in God, so I focus on trusting God, and He will take me wherever I need to go," sheBeingsaid. the Region II Whatakid is a blessing and honor, said Charlesworth.
by Laramie Wedemeyer
53
54 (972) 571-5269 | Kaci@OutlawSpirit.com | OutlawSpirit.com Award Line • BANGLES • PENDANTS • CUSTOM BELTS • DUFFLE BAGS • ROPE CANS & BAGS • BUCKLES • BRONC HALTERS • SHAVE BAGS • ROPE CANS • KNIVES Custom Gifts
kimesranch.com Paden Bray For
www.thearmstrongcompany.com | (800) 510-5022 Faithfully serving the interests of our clients with honesty and integrity, placing our confidence, not in the abilities of man, but in the power and strength of Jesus Christ. Proud Sponsor of Texas High School Rodeo Association