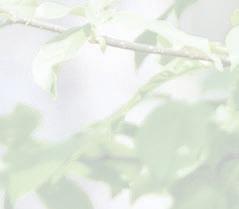 VISITORS' GUIDE • 2023 PG.10 SIGHTSEEING BY WATER AND AIR PG.18 2023 OUTLOOK FOR DENALI NATIONAL PARK PG.46 SEE ARTS AND CULTURE IN ANCHORAGE PG.27 CANNABIS: A CONSUMER'S GUIDE READY TO EXPLORE? An insider's guide to Alaska's biggest city PG.34
BeinspiredbythelightoftheAuroraBorealis.Renewyourenergy undertheMidnightSun.ExperiencethewarmthofFairbanks—Alaska's GoldenHeart—andthebasecamptoDenali,InteriorandArcticAlaska. MaketheMorrisThompsonCulturalandVisitorsCenteryourfirststop toplanningyourAlaskanadventure.
2 A LASK A VISITORS' GUIDE • 2023
MorrisThompsonCulturalandVisitorsCenter 101DunkelStreet•DowntownFairbanks 8am–6pmSummer•8am–5pmWinter www.explorefairbanks.com (907)456-5774
VISITORS' GUIDE • 2023
CONTENTS
6 / GLACIERS
Get close to some ice
10 / FLIGHTSEEING
Alaska by air
12 / BOAT TRIPS
Alaska by water
14 / FISHING
Where fishing dreams come true
17 / WRANGELL-ST. ELIAS
Explore Kennecott Mines and more
PUBLISHER Andy Pennington
VISITORS' GUIDE
EDITOR Victoria Barber
PRODUCTION
COORDINATOR Nina Wladkowski
AD OPERATIONS Lisa McGuire
AD DIRECTOR Eric Groves
AD DESIGN Michael Oldroyd
18 / DENALI NATIONAL PARK
Here's what will be open for visitors in 2023
20 / WILDLIFE
See animals up close — safely
22 / HIKING
Tips, etiquette and safety
24 / TRAILS
Great hikes near Anchorage
27 / MARIJUANA
A guide to legal cannabis in Alaska
ANCHORAGE
31 / Find the best seafood in the city
34 / Downtown Anchorage nightlife, shopping and more
36 / Get a taste of Anchorage's coffee culture
40 / Exploring Anchorage's terrific trail system
42 / A guide to Alaska breweries
46 / Museums, galleries and cultural centers
VALDEZ
50 / Endless options await JUNEAU
52 / Visiting is a capital idea
The newsroom of the Anchorage Daily News is responsible for the content of the Alaska Visitors' Guide.
EDITOR David Hulen
MANAGING EDITOR Vicky Ho
PHOTO EDITOR Anne Raup
GRAPHIC DESIGN Kevin Powell
COVER PHOTO Newborn moose calves by Marc Lester
FAIRBANKS
56 / Land of spectacular extremes
MAT-SU • EAGLE RIVER
58 / There's magic in the Valley
KODIAK • SOUTHEAST
48 / Life on the water's edge
GIRDWOOD • WHITTIER • SEWARD
61 / Tips for an epic road trip down the famed Seward Highway
KENAI PENINSULA
64 / Explore Hope, Seward, Soldotna, Kenai and Homer
CONTRIBUTORS Laurel Andrews, Mollie Barnes, Bailey Berg, Mike Campbell, Daron Dean, Bob Hallinen, Alli Harvey, Erik Hill, Loren Holmes, Zachariah Hughes, David James, Marc Lester, Shelby Lum, Ken Marsh, Richard Murphy, Josh Niva, Katie Pesznecker, Bill Roth, Mara Severin
SALES Ryan Estrada, Adam Garrigus, Victoria Hansen, Joleesa Stepetin, Erika Watsjold
4 A LASK A VISITORS' GUIDE • 2023
DEAR READER,
Alaska is a place customarily discussed in superlatives: We talk about the biggest mountains, bears and salmon, or mention how there are the most glaciers and miles of wilderness. We ruminate about the longest hours of daylight in summer and where to see the most vibrant northern lights in winter.
ose are the aspects of Alaska that attract a healthy share of visitors each year — and rightfully so. Many people come for bucket-list, print-and-frame-the-photo, once-in-a-lifetime opportunities, and that's exactly what they get.
But when you live in Alaska, you grow to love the quiet pleasures, too, even if they are less obvious to spot.
We locals appreciate a soaring mountain peak and a cracking glacier as much as
— in many cases, more than — any avid traveler. But we also know there's a great local beer to enjoy at the end of that big hike, and some key gear will make getting there com er. An epic day on the water deserves to be kicked o with a serious cup of co ee, and a long summer evening is even better with a really good meal (and preferably, an even better view).
Books, lms, TV shows and songs are written about the peaks of human experience Alaska will bring out. e joy of being a local is that you can have the best of that with some creature comforts as well. And nding your way to both is what we hope to share with you through this guide.
— VICTORIA BARBER Editor
WELCOME
ALASKA WE'RE HERE TO HELP YOU CHASE EPIC EXPERIENCES — WITH SOME CREATURE COMFORTS ALONG THE WAY INTRODUCTION
TO
Downtown Anchorage, as seen from the Tony Knowles Coastal Trail.
VISITORS' GUIDE • 2023 A LASK A 5 Enjoygracioushospitality, fine dining, and spectacular sceneryinthecenter of the Wrangell-St.EliasNational Park. Hikeon a glacier, discoverhistoric Kennicott,and goflightseeing Explore America'sLargestNationalPark KennicottLodge.com800-582-5128info@KennicottLodge.com
PHOTO BY MARC LESTER
GLACIERS TRIPS FOR ALL AGES: WHERE TO GO IN SOUTHCENTRAL ALASKA
By LAUREL ANDREWS
Whether you live in Alaska or are visiting, glaciers are one of the state's most awe inspiring and unique attractions.
Home to the most glaciers in the United States, Alaska o ers incredible glacier experiences for people of all ages and abilities. We narrowed the trips on this list down to those under 150 miles — or a two- to threehour drive — from Anchorage.
But before planning your next adventure, let's talk brie y about glacier safety.
HOW TO ENJOY GLACIERS AND STAY SAFE
All visitors to glacial areas will bene t from bringing warm, layered clothes, sturdy shoes or boots, and a windbreak layer. Glaciers are colder than surrounding areas and o en breezy due to katabatic winds.
Walking on glaciers can be dangerous unless — and sometimes even if — you have proper training and equipment.
Crevasses and moulins (deep holes) form in the glacier, some of which are not always visible. Only experienced outdoors people with extensive knowledge should trek the surface of a glacier by themselves; otherwise, hire a guide to lead you safely.
Glacier safety while kayaking and boating is crucial. Tidewater glaciers can calve at any moment, causing powerful waves that can overwhelm kayaks and nearby shoreline.
"Sudden waves from calving ice … can hit the shore with surprising power," the National
Park Service writes on the Kenai Fjords National Park website.
Stay at least a half-mile away from the glacier when kayaking or on a boat, the park service recommends. Don't try to paddle between two large icebergs, and remain as far away from an iceberg as twice its width or height. e same formula applies when walking around the glacier's terminus, or toe. Maintain awareness of your surroundings.
ONE LAST NOTE: Some of Alaska's glaciers may be hard to access due to certain seasonal conditions. Make sure to contact local visitors centers for current information.
Got it? Phew. Now for the fun stu .
is list explores some of the most popular glaciers, but for brevity's sake does not include many of the tour operators o ering hikes, boat trips, scenic ights, kayaking and more. Information about tours can be found with a simple online search.
PORTAGE VALLEY: ACCESSIBLE FOR ALL AGES
About an hour's drive from Anchorage on the Seward Highway is Portage Valley and the Begich, Boggs Visitor Center. Two glaciers are easily accessible in the valley.
Byron Glacier is considered highly accessible for all ages. e 1.4-mile trail is a at, easy walk. e rst half is well maintained with a wide path. e second half is rocky, and to get closer to the glacier, visitors must cross boulders and small streams.
en there's Portage Glacier. e glacier has receded out of view from the visitor center, but in the summer there's a daily cruise and a pull-o where you can see the glacier from the road. A little farther down the road, Portage
Pass trail is a 4-mile round-trip hike with glacier views.
During the winter, frozen Portage Lake is a popular spot for skiers and bikers traveling to the toe of the glacier. ere are no park rangers around in case of emergency, though, so traverse the ice at your own risk.
Check ahead on the Begich, Boggs Visitor Center website for information regarding current conditions, operational hours and fees.
WHITTIER AND PRINCE WILLIAM SOUND: TIDEWATER GLACIER TOURS
Continue down Portage Glacier Road another few miles — including a trip through the 2.5-mile-long Anton Anderson Memorial Tunnel — and you wind up in the town of Whittier.
Whittier is the launching point for many cruises in Prince William Sound, which boasts more tidewater glaciers than any other region in North America. (Valdez is another launching spot, about a ve-hour drive from Anchorage.)
Columbia, Meares and Blackstone glaciers are just three of the o -visited glaciers in the area. ere are many di erent types of tours, kayaking opportunities and public-use cabins in Prince William Sound.
SPENCER GLACIER: TAKE A TRAIN RIDE TO A GLACIER
About 60 miles southeast of Anchorage, Spencer Glacier is only accessible via the Alaska Railroad's Glacier Discovery Train, which runs daily from May 27 through Sept. 17 in 2023.
Visitors enjoy a scenic ride from
A guide leads hikers on a tour of Matanuska Glacier in July. The glacier is one of the most accessible glaciers in Southcentral Alaska.
6 A LASK A VISITORS' GUIDE • 2023
PHOTO BY LOREN HOLMES
Anchorage, getting o the train at Spencer Whistle Stop in Chugach National Forest at 1:45 p.m. Hike about 1.3 miles one way to the glacier viewing platform, or another 1.7 miles to the edge of the glacier (but be mindful of getting back to the train in time for the 4:30 p.m. pickup). Hike on your own or enjoy a hike guided by a U.S. Forest Service ranger. e route then continues past Spencer Glacier to Grandview, revealing views of Bartlett Glacier and Trail Glacier. A er a 20-minute stop, the train heads back to Portage. From there, visitors take a motorcoach back to the Anchorage train depot, arriving around 6:45 p.m.
Campsites and a cabin are open mid-June and can be reserved through the railroad.

Tour operators o er guided kayaking, ice climbing or trips down the Placer River.
Visitors can also take the Alaska Railroad to the community of Seward and experience the same glacier views along the way.
EKLUTNA GLACIER AND LAKE CAMPGROUND
About an hour northeast of Anchorage is Eklutna Glacier, which provides most of the drinking water for Alaska's largest city. Part of Chugach State Park, Eklutna Lake Campground has a large campsite, bike and kayak rentals, and a trail system that leads out to the glacier.
Glacier access is a bit of a journey — to get up close, take the Eklutna Lakeside Trail, 12.9 miles one way. e path follows the shore of the lake, then to the river and glacier. Alternatively, the Bold Ridge Trail is about 4 miles long with a steep 3,600-foot elevation gain that rewards you with glacier views.
MATANUSKA GLACIER, ONE OF THE WORLD'S MAJOR ICE SHEETS
Matanuska Glacier is about a two-hour drive on the Glenn Highway northeast of Anchorage. It's touted as one of the few major ice sheets in the world that visitors can drive to and explore on foot. e glacier itself is gigantic — about 26 miles long and 4 miles wide at its terminus.
e Matanuska Glacier State Recreation Area has 12 campsites, and a 20-minute walk to glacier viewing platforms, but no direct access to the glacier.
e only road-accessible route direct to the glacier face is through property owned by Matanuska Glacier Park LLC. Tours are sold out of a gi shop and information center. en, it's a short drive and hike to reach the glacier.
Glacier Park only allows access via guided tours. e cost is $150 for out-of-state visitors, $30 for children 14 and under, and $50 for Alaska residents and military members.
SOUTH FORK VALLEY TRAIL: BACKCOUNTRY HIKING
e South Fork Valley Trail is an easy- to moderate-level hike to Eagle and Symphony Lakes in Eagle River, about half an hour east of Anchorage. e hike is about 12 miles round-trip. Flute Glacier can be reached by hiking to Eagle Lake, then heading another 4 miles up valley to the toe of the glacier — which isn't a very common destination among visitors due to the amount of backcountry travel involved.
TALKEETNA: GLACIER FLIGHTSEEING IN THE ALASKA RANGE
A little over two hours north of Anchorage, the town of Talkeetna is the staging point for climbers heading to Denali. It also has ightseeing options for those who want to bask in the splendor of North America's tallest peak without climbing it.
ere are hundreds of unnamed glaciers on Denali, and 40 named ones, according to the National Park Service. e longest ones — Ruth, Kahiltna and Muldrow — each span more than 30 miles.
Multiple Talkeetna air taxi operators o er trips around the mountain. Some land on glaciers.
SEWARD AND KENAI FJORDS NATIONAL PARK
Exit Glacier is the only glacier in Kenai Fjords National Park accessible by road.
e Exit Glacier Nature Center is the starting point for a system of trails leading to the glacier. ose wanting more can make the strenuous 8.2-mile round-trip hike up the
Harding Ice eld Trail for spectacular views of the massive ice eld.
ere's also a 12-site, tents-only campground near the nature center. Exit Glacier Road is only open to cars during the summer, usually mid-May. In the winter, snowmachines, skiers, dog sleds and fat bikes are still allowed on the road. Check the park's website for current conditions. en, there's the rest of Kenai Fjords National Park. e National Park Service highlights Bear Glacier Lagoon and boat tours that take visitors along the park's tidewater glaciers.
KNIK RIVER TOURS AND FLIGHTSEEING
Excursions to Knik Glacier in the Matanuska-Susitna Borough have exploded in popularity during the winter, with fat-tire bikers taking a northern route that crosses a river.
Summer access comes by way of Knik Glacier Trail. ere's an 8-mile trail starting from Knik Glacier Tours that requires river crossings. Biking and boating are common. Tours are also o ered through Knik River Lodge, but call ahead to con rm. ere's also ightseeing available to Knik and Colony Glacier.
CROW PASS TRAIL: A HIKE TO RAVEN GLACIER
Raven Glacier can be seen on the historic 21-mile Crow Pass Trail, which has trailheads at Girdwood (40 miles from Anchorage on the Seward Highway) and the Eagle River Nature Center (about 26 miles east of Anchorage). is hike is recommended from late June to early September due to snow and avalanche danger.
For a glacier view with an 8-mile round-trip, start from Girdwood's Crow Creek trailhead. Hikers follow a series of switchbacks uphill, passing Jewel Glacier to the east of Crow Pass Cabin, and eventually arrive at Crow Pass and Raven Glacier. Hikers can continue past the glacier, or turn around.
HATCHER PASS: BACKCOUNTRY HIKING TO MINT GLACIER
About 80 minutes north of Anchorage is the Hatcher Pass Management Area, a popular recreation area.
e Gold Mint Trail is a 16-mile round-trip journey that follows the Little Susitna River to the Mint Glacier Valley, where at the end, hikers can follow a fairly undeveloped trail up to Mint Glacier. ere's also good glacier viewing — and traversing — on the multiday Mint-Bomber Traverse for more advanced outdoor explorers.
GLACIERS
Wander through walls of ice with a Matanuska Glacier Park guide.
VISITORS' GUIDE • 2023 A LASK A 7
PHOTO BY MARC LESTER
8 A LASK A VISITORS' GUIDE • 2023 Jewelry Ornaments Handycrafts&Art Teas&Coffee Awardwinningdonuts DowntownAnchorageFeaturingAlaskanmade: The Backroom Featuring: Bakery, Espresso&WineGarden VotedFavoriteLocalBusinessandBe tShop 2019 Downtown on TownSquareParkat5th&EAnchorage,AK99501KobukCoffee.com @TheKobuk Followus: GiftEmporium Visitour locallyowned gift shopsfeaturingsalmon, jams andcandy at AK&COGourmetMarket;a large variety of stylishteesandAlaskaMadegiftsandjewelryat AlaskaMercantile;trendyfashionandaccessoriesat Moosetique;tea,candyandalargeselection ofgreatreadsat MosquitoBooks and KobukToGo. ALASKA MERCANTILE TedStevensInt'lAirportShops Cabin Chill AnchorageInt'lAirport Shoponline: loveditinalaska.com