THE
SERVING THE 280 CORRIDOR,
With
Graduation Graduation
FAVORITE MEMORIES, PLANS FOR THE FUTURE AND THE PEOPLE THEY MET ALONG THE WAY
By LEAH INGRAM EAGLE
Seniors around the area have finally reached the finish line of their high school careers and are getting ready to toss their caps at their graduation ceremonies this month.
In honor of their accomplishments, 280 Living spoke to several upcoming graduates to find out about which teachers impacted them the most, achievements they have received, what they will miss most about high school and their plans for the future.
OAK
MOUNTAIN HIGH SCHOOL: ABBY O'DELL
Abby has attended Oak Mountain schools since kindergarten. She takes all AP classes and was voted Homecoming Queen by her peers.
Q: What teacher or teachers have had the most impact on you?
A: I could sit here forever and list all my teachers, to be honest. Mrs. Bittinger ("Mrs. B") at OMHS. She teaches honors pre-calculus, and this year for AP Calculus she teaches a really hard curriculum but makes it much easier. She's always available for help and everyone loves her. She gives me time to work through the problems and understand it, so we'll be prepared for the exam at the end of the year. Also, Mrs. Lancaster in third grade OMES. She's had a big impact on me. She always believed in me when I was a young third grader and knew I'd go on to do big things.
See GRADUATION | page A30
4 area women represent in Ms. Senior Alabama pageants
By JON ANDERSON
The U.S. 280 corridor in north Shelby County will be well represented at the Ms. Senior Alabama and Ms. Super Senior Alabama pageants in June.
There are three women from the 280 Living coverage area in this year's Ms. Senior Alabama pageant, which is for women ages 60 to 69. They are Ms. Senior Hoover Donna Francavilla (who lives in Greystone), Ms. Senior Birmingham Tawana Lowery (who lives in Birmingham off Alabama 119) and Ms. Senior Shelby County Debra White (who lives in Chelsea).
Also, Meadow Brook resident Brenda Wilson will be competing in the Ms. Super Senior Alabama pageant
Sponsors A4 City A6 Business A16 Chamber A22
Schoolhouse A24
Sports B4
(for women ages 70 and older) as Ms. Super Senior Alabaster because she has been involved in activities at the Alabaster Senior Center.
Both pageants are scheduled to be held at 2 p.m. on Saturday, June 10, at Oak Mountain High School. Admission is $20 for adults and $8 for children ages 3-12.
There are 14 contestants in the Ms. Senior Alabama pageant and six in the Ms. Super Senior Alabama competition, said Kim Crawford-Meeks, chairwoman of the Ms. Senior Alabama nonprofit and the pageant producer.
Events B10
Metro Roundup B14
Opinion B18 Calendar B19
Still Spinning Seeing The Light
Cahaba Cycles celebrates 40 years in business.
See page A20
Briarwood Christian School girls soccer team is reaping the benefits of hard work.
See page B1
INSIDE facebook.com/280living
May 2023 | Volume 16 | Issue 7
BROUGHT TO YOU BY
280 CORRIDOR'S COMMUNITY NEWS SOURCE 280LIVING.COM | STARNESMEDIA.COM
HOMEWOOD, HOOVER, MOUNTAIN BROOK, TRUSSVILLE AND VESTAVIA HILLS
a lifetime guarantee, there's more to smile about at Birmingham Orthodontics. Schedule a free consultation at BhamSmile.com.
See PAGEANTS | page A28
Photo by Erin Nelson.
From left: Ms. Senior Hoover Donna Francavilla, Ms. Senior Shelby County Debra White, Ms. Senior Birmingham Tawana Lowery and Ms. Super Senior Alabaster Brenda Wilson. Photos courtesy of Holli Hobbs.
A2 • May 2023 280 Living
Home loans that fit you to a
Shopping for a home can be challenging. That's why Trustmark makes it simple to apply online for pre-qualification, so when you find your dream home, you can move fast. It's good to have one of the South's leading lenders on your side. Learn more at trustmark.com.
280Living.com May 2023 • A3
About Us
Editor's Note By Leah Ingram Eagle
May is here and with it comes the end of the school year and graduations, summer vacations and working from home while the kids are out of school for a few months.
Congratulations to the class of 2023 — you've made it! This month's cover story features a few graduating seniors from schools in our coverage area. They were nominated by their principals and counselors. You can also find details about graduation ceremonies for each school.
My graduation was many years ago, but I remember the excitement of that sunny afternoon at my high school's football field. Walking into the stadium to "Pomp and Circumstance," taking our seats on the field, listening to our valedictorian's speech, hearing my name called to receive my diploma and
the traditional cap throwing in the air at the end.
I'm thankful for social media that allows me to keep up with many of my classmates. It's crazy how much time has passed since we walked the halls of our school. What's even crazier is that I will have a high schooler this fall. My oldest is heading into ninth grade
and in 2027, I'll be watching his graduation ceremony.
There is a lot going around town this month, and we have previews of the Regions Tradition golf tournament at Greystone Golf and Country Club and the SEC baseball tournament at the Hoover Met. For outdoor enthusiasts, we've got a look at upcoming 5Ks in the area and the XTERRA race at Oak Mountain State Park.
I hope you enjoy 280 Living's fifth issue of the year and have a great May!
PHOTO OF THE MONTH
Please Support Our Community Partners
Ace Hardware Dunnavant Square (B17)
Adams Homes LLC (A13)
Advanced Turf Care (A8)
Ascension St. Vincent's Health Systems (B2)
Barber Motorsports (A25)
Bedzzz Express (B1, B20)
Bellini's Ristorante (B6)
Birmingham Orthodontics (A1)
Birmingham Zoo (B7)
Briarwood Soccer Club (B5)
Bromberg's (B19)
Budget Blinds (A18)
Cardinal Roofing (B3)
Children's of Alabama (A24)
Chiropractic Today (B2)
Clark Holmes Smith Oral Facial Surgery of Alabama (B15)
Compact 2020 (B11)
Cremation Center of Birmingham (B11)
Double Oak Mountain Animal Clinic (B13)
Eyes on Chelsea (A23)
Fancy Fur - Paws and Claws (B15)
French Drains Pro (A22)
Gardner Landscaping (A9)
Hearing Solutions (B17)
Hilliard Irrigation (A26)
Leaf Filter (A29)
LPL Financial (A8)
Luckie's Pinestraw (A1)
M&M Jewelers (A10)
Magnetic Hope (A9)
Monark Grove at Greystone (A13)
Mr. Handyman of Birmingham (B18)
Natalie Haynes Custom Art Work (A19)
One Man & A Toolbox (A10)
Outdoor Living Areas (A12)
Overture Tributary Vestavia Greystar (B1)
Pak Mail (B19)
Pam Grant - South Oak Subdivision (A14)
Parrot Structural Services LLC (B4)
Piggly Wiggly (B9)
Regions Tradition - Eventive Sports (B7)
Renew Dermatology (A21)
River Bank & Trust (A11)
Rockett's Bug Juice Gardens (A24)
Royal Automotive (A15)
Secret Garden - Dreamscape Landscape Development (A7)
Shelby County Chamber of Commerce (A26)
Shelby County Commission (A19)
Shoe Station (A2)
Sikes Children's Shoes (A22)
Southeastern Jewelers and Engraving (B11)
Southern Home Structural Repair Specialists (B6)
SouthState Bank (A27)
Space Cadets (A23)
Tenet Healthcare Brookwood Baptist Health CVA (B9)
The Church at Brook Hills (A31)
The Crossings at Riverchase (B3)
TherapySouth Corporate (A32)
TrustMark Bank (A3)
Publisher:
Community Editors: Sports Editor: Design Editor: Photo Editor: Page Designer: Production Assistant:
Contributing Writers: Graphic Designer: Client Success Specialist: Business Development Exec: Business Development Rep: Operations Specialist:
Dan Starnes
Leah Ingram
Eagle
Jon Anderson
Neal Embry
Kyle Parmley
Melanie Viering
Erin Nelson
Ted Perry
Simeon Delante
Sean Dietrich
Candice N. Hale
Loyd McIntosh
Alana Smith
Grace Thornton
Emily VanderMey
Warren Caldwell
Don Harris
Madison Gaines
Sarah Villar
For advertising contact: dan@starnesmedia.com
Contact Information:
280 Living P.O. Box 530341 Birmingham, AL 35253 (205) 313-1780 dan@starnesmedia.com
Van Gogh Window Fashions (A12)
Vapor Ministries/Thrift Store (B14)
Vulcan Termite & Pest Control (A28)
We'll Do It (A5)
West Homewood Farmers Market (B12)
Wind Creek Hospitality (A17)
Window World of Central Alabama (A27)
Please submit all articles, information and photos to: leagle@starnesmedia.com P.O. Box 530341 Birmingham, AL 35253
Published by: Starnes Publishing LLC
Legals: 280 Living is published monthly. Reproduction or use of editorial or graphic content without prior permission is prohibited. 280 Living is designed to inform the 280 community of area school, family and community events. Information in 280 Living is gathered from sources considered reliable but the accuracy cannot be guaranteed. All articles/ photos submitted become the property of 280 Living. We reserve the right to edit articles/photos as deemed necessary and are under no obligation to publish or return photos submitted. Inaccuracies or errors should be brought to the attention of the publisher at (205) 313-1780 or by email.
Please recycle this paper.
Pick up the latest issue of 280 Living at the following locations:
► Alabama Outdoors
► Cahaba Ridge
► Chiropractic Today
► Chelsea High School
► Chelsea Library
► Cowboy's
► Danberry
► Edgar's Bakery
► Edward's Chevrolet
► Ground Up Coffee & Smoothies/
Snider's Pharmacy
► Lloyd's Restaurant
► Mt Laurel Library
► North Shelby Library
► Oak Mountain High School
► Spain Park High School
► St. Vincent's 119
► Somerby at St. Vincent's
► Winn-Dixie Chelsea
► Winn-Dixie Inverness
Want to join this list or get
280 Living mailed to your home?
Contact Dan Starnes at dan@ starnesmedia.com.
A4 • May 2023 280 Living
Find Us
Members of the Chelsea softball team cheer for their teammates in a game against the Jags at Spain Park High School on April 4. Photo by Erin Nelson.
280Living.com May 2023 • A5 General Construction Interior and Exterior Painting Remodel Renovations Landscaping Gutters and Roofs Pressure Washing Serving the Over The Mountain Area Hire a We'll Do It Pro and We'll Get It Done! Call us for a FREE quote 205-460-1537 or visit us online at wdial.com HOME PROJECTS AND RENOVATIONS 205-460-1537
Shelby County partners with municipalities, ALDOT to finance potential I-65 widening
By LEAH INGRAM EAGLE
Plans are underway for the largest highway project to ever be constructed in Shelby County. The project was originally planned for 2045-49 but is moving up on the calendar about 20 years sooner than the original date.
The project will include construction work on 7.1 miles of Interstate 65 from exit 238 to exit 231, including replacement of eight bridges and intersection improvements at exit 234. ALDOT estimates the total cost of the project to be $200 million.
"We are putting up what we can do and hope ALDOT accepts it," Shelby County Manager Chad Scroggins said. "It's not a done deal yet. The next steps are to meet with ALDOT and try to get the agreement done and then they will get the partial design. Construction could begin as soon as 18 months."
Shelby County Engineer David Willingham and Scroggins have had previous meetings with representatives from the cities of Calera and Alabaster and told the commission during the March 27 meeting that they received very favorable responses from the cities.
"I feel like they are going to do their part to pull together the other half of matching funds and federal funds to make this move forward," Willingham said.
The commitment would be $20 million between the municipalities, 58 INC. and Shelby County. The 58 INC. board previously voted to approve $2 million toward the project.
"We've asked the municipalities to come up with $3.5 million total — leaving [the county] with $14.5 million," Scroggins said. "We know
that we can do that. We have the general fund balance reserves outside of our designated funds — which is outside of any other projects — and outside of the 20% of expenses that we keep on hand. The last portion would be some highway fund balance reserve. This is a commitment of the Shelby County Commission and a very strong commitment; it's something we've never done before."
Amy Sturdivant, president and CEO of 58 INC., spoke to the importance of this corridor for economic development and recruiting projects during the meeting.
"When Chad brought the issue to our board, they were very pleased to be able to consider it," Sturdivant said. "We have employers who have products they're moving in and out of Shelby County and I-65 is crucial to them. Serving not just the county but the state in lots of ways, this project will make Shelby
County Manager Chad Scroggins discusses specifics of the I-65 paving project with the Shelby County Commission on March 27. Photo by Leah Ingram Eagle.
County a star within Alabama more than it already is and continue to bring companies to sites along the I-65 corridor that will bring jobs to people here."
Commissioner Lindsey Allison complimented Scroggins and Willingham on their work on the project.
"We've been talking about this for several years," Allison said. "I'm glad we budget conservatively and are able to accumulate the money so we can get in the game. I think it will be a game changer for us. Instead of 2045, we're looking at the next two to three years having substantial relief."
Commission Chairman Kevin Morris said this is a county initiative that will impact all development in the state, and fast forwarding this project at a 20-year clip will allow ALDOT to focus on other areas south of Shelby County that will connect to this corridor.
Also during the meeting:
► A bid for county paving and resurfacing projects was approved to Wiregrass Construction for $5,096,487.05. Projects should be underway by the end of April.
► The commission also approved the purchase of 128.5 acres in two parcels adjacent to and connecting to Double Oak Park. The first parcel is 104.1 acres for $1.8 million and the second parcel is 24.4 acres for $400,000 from Highpoint 41 LLC.
► "We will take the first four months of sales tax generation — we were over budget— and it can cover the purchase," said Scroggins. "This is one of those opportunities when you strike when it's available. This will protect the ridge tops and is probably our last purchase there for a long time."
► An application was approved for the FY23 adult treatment court discretionary grant program to plan, implement and enhance substance use treatment courts.
► Three appointments were made to the Shelby County Planning Commission. Kenneth Wilder, Col. James Davis and Samuetta Nesbitt were approved for six-year terms expiring April 1, 2029. Lanette Thomas will complete the term of Joseph Little, which will expire on April 1, 2025.
► Willingham said that the county is working closely with ALDOT on the U.S. 280 corridor and some traffic signal changes will be coming to Shelby County 39, Shelby County 41, and Shelby County 43.
► Christie Panell-Hester, Lindsey Allison and Elwyn Bearden were reappointed to serve on the Central Alabama Wellness board.
Brumlow sworn in as District 6 commissioner, comprehensive plan adopted
By LEAH INGRAM EAGLE
The vacant spot for District 6 on the Shelby County Commission has been filled by Jeff Brumlow.
During the April 10 commission meeting, Brumlow was sworn in by Shelby County Circuit Court Judge Jonathan Spann.
For almost 25 years, Brumlow has been a state court trial lawyer and general counsel for cities and housing authorities in the area. He has extensive trial experience in the municipal, district and circuit courts, in both criminal and civil cases, as well as appellate experience to the Alabama Supreme Court, Court of Civil Appeals and Court of Criminal Appeals.
He has served as the prosecutor for the City of Alabaster since 2004 and city attorney for Alabaster since 2008.
"When I was asked the questions in the governor's office about what I would make different in Shelby County, I said 'Nothing,'" Brumlow said. "I look forward to working with the commission because it's an incredible experience."
During the meeting, the commission also unanimously adopted the new Shelby County Comprehensive Plan: "A Path to the Future."
Director of Development Services Christie Pannell-Hester has been heading the project. She thanked everyone who participated in the 18-month plan development process and the Regional Planning Commission for Greater Birmingham (RPCGB) for their assistance on the project.
"It was developed to provide people the opportunity to participate, utilize technology, engage residents and businesses throughout the process," Pannell-Hester said.
Lindsay Puckett, the principal planner for the RPCGB, said she is proud of the product, which answers four basic questions and should be used as a roadmap for the future:
► What is the state of the county today?
► What are the pressing needs and issues perceived by the public today?
► What's the overarching vision for the county?
► How will the county know that it's achieving that vision for the future and addressing the needs for housing and population growth over the next 5, 10, 15 years?
In creating the comprehensive plan, the RPCGB analyzed existing conditions in the county and used surveys and in-person events to gather public input. The strengths they found through this process were quality schools, natural resources like Oak Mountain State Park and the county's family-friendly atmosphere. Weaknesses included traffic congestion and
road conditions, vacant shopping centers and the need for more variety in housing.
The county's new vision statement is "Quality inspired… It's in our nature." Some of the growth opportunities the RPCGB highlighted included outdoor amenities, tourism and creating new town centers.
The new comprehensive plan includes over 190 recommended actions to help guide the future of the county.
Michael O'Kelley, who serves as the chairman of the Shelby County Planning Commission, said the comprehensive plan is very valuable.
"It's close to 400 pages," he said. "It includes an implementation plan that tells us how to get from point A to Point B, or sometimes Point Z. It breaks down to realistic goals that can happen in six months or a longer term. We've been able to already see the benefits of how it's going to make our jobs easier to implement something that the people have input on."
County Engineer David Willingham also gave an update at the April 10 meeting on the I-65 widening project plans and said he is optimistic that ALDOT will take the opportunity submitted by Shelby County and move forward.
A6 • May 2023 280 Living
City
Jeff Brumlow is sworn in by Judge Jonathan Spann as a member of the Shelby County Commission on April 10 as his wife, Donna, holds the family bible. Photo by Leah Ingram Eagle.
280Living.com May 2023 • A7 The Best Kept Secret in Shelby County The Secret Garden is proud to be your local Garden Shop and Learning Center Delivery & Installation Available Offering the area's largest variety of plants & garden supplies with 20,000+ shrubs, trees, flowers, herbs, vegetables, dirt, fountains, planters, mulch, gravel, stones, top soil, pine straw and much more. Free Advice & Design ideas Secret Garden and Learning Center 7854 Highway 11 in Chelsea 205.678.2411 | secretgardenalabama.com Monday-Saturday 8 - 6, Sunday 10:30-5
Chelsea fire chief thanks first responders for assistance at helicopter crash
By LEAH INGRAM EAGLE
During the April 4 Chelsea City Council meeting, Chelsea Fire Chief Joe Lee spoke about the Lifesaver 4 helicopter crash that occurred in Chelsea on April 2.
The Chelsea Fire Department was dispatched to an incident off Bear Creek Road around 4 p.m. on that Sunday afternoon, where a patient was located on a bicycle trail approximately 1.5 to 2 miles from the roadway and was experiencing difficulty breathing. Upon arrival, the crew walked to the patient and used an off-road vehicle to bring them out, Lee said.
While being brought off the trail, the patient stopped breathing and went into cardiac arrest. Due to delay in getting back to the roadway and to give the patient the best chance of survival, the decision was made to call the Lifesaver helicopter for transport.
"After several minutes of advanced life support, the patient was successfully resuscitated and had regained vitals," Lee said. "When the crew arrived at the roadway, Lifesaver had not yet reached the scene, so Chelsea Fire and Rescue transported the patient to the emergency room and Lifesaver was canceled by the incident commander."
About an hour later, Chelsea Fire and Rescue was dispatched again to Bear Creek Road, along with the Shelby County Sheriff's Office and Cahaba Valley Fire Department, because the Lifesaver 4 helicopter had crashed en route to the original incident.
Chelsea Fire was the first fire crew on scene of the crash. After extinguishing the flames and shutting down the helicopter, they removed the two live victims from the wreckage and transported them to an emergency room. The third person in the helicopter had died in the crash. A second victim died at the ER, and the other is in stable condition.
The scene was secured with assistance from the Shelby County Sheriff's Office, Cahaba
County installs ATM for vehicle registration
By LEAH INGRAM EAGLE
Renewing your car tag just got a little easier.
On March 24, Shelby County launched a new self-serve drive/walk-up vehicle registration ATM in the parking lot of the 280 county services building. It will offer a fast and convenient way to renew most vehicle registrations and get decals without entering the building
Valley Fire Department, Shelby County Emergency Management Agency and Alabama Law Enforcement Agency. The Federal Aviation Administration and National Transportation Safety Board are investigating the incident, but currently they have no information regarding what caused the helicopter to crash.
"I cannot be prouder of our guys and how they handled the couple of hours of complete chaos that ensued," Lee said. "They handled themselves and this scene with professionalism and skill that only comes through training, experience and dedication to their craft. It is an honor to have them protecting our community."
Lee added that the crew of Lifesaver 4 were friends and colleagues of Chelsea Fire and said their loss is extremely difficult on the department.
"I've been in this business a little over 30 years and some days are harder than others," he said. "Sunday is a day we will never forget."
The council also:
► Authorized the mayor to enter the Alabama Association of Fire Chiefs Mutual Aid Consor-
The ATM is accessible 24 hours a day, seven days a week and Shelby County Chief Operating Officer Phil Burns said it's the only one he knows of in the state.
"We think that will cover 80% of tags out there," Burns said. "If you complete the registration online, there is a $2 fee. Using the ATM, no additional fee is charged."
Visitors can scan the barcode on the tag renewal notice or enter their drivers license number and tag number. The transaction can be completed with a debit or credit card. Decals will come out of the printer slot along with a receipt.
Those requiring documentation or obtaining a new tag will still need to visit a tag office or use the online system. This service is available to Shelby County residents only.
"Shelby County is always evaluating new opportunities to streamline workflows," Burns said. "This ATM provides our residents with an option to renew vehicle registration
Vehicle Registration ATM
► Location: 280 County Services Building, 19220 U.S. 280, Birmingham (at the Shelby County 41 intersection)
► Info: atm.shelbyal.com
A8 • May 2023 280 Living www.AdvancedTurfCareLLC.com | *Terms And Conditions Apply - Please Call For Details
The vehicle registration ATM at the 280 county services building provides a fast and convenient way for residents to handle car tag renewals. Photo courtesy of Shelby County.
URIAH WILLIAMS FINANCIAL ADVISOR uriah@inteluswm.com 205. 313. 3596 inteluswm.com Securities offered through LPL Financial, Member FINRA/SIPC. Investment advice offered through INTELUS WEALTH ADVISORY GROUP , a registered investment advisor. INTELUS WEALTH ADVISORY GROUP and INTELUS WEALTH MANAGEMENT are separate entities from LPL Financial. INTELUS is prepared to help you Create, Build, and Protect your financial LEGACY!
Chelsea Fire Chief Joe Lee speaks to the Chelsea City Council about a helicopter crash that occurred on April 2. Photo by Leah Ingram Eagle.
TMS
Transcranial Magnetic Stimulation is a non-invasive treatment for depression using MRI-strength magnetic pulses.
It is:
• more effective than medication
• safe and well-tolerated
• non-systemic
• does not require anesthesia
• FDA-approved
• takes less than 20 min per day
• covered by most commercial insurances for treatment-resistant severe major depression
Spravato is a prescription nasal spray of Esketamine that is given in conjunction with an oral antidepressant for adults with major depressive disorder who have not responded to two or more antidepressants.
For more information and possible side effects, visit spravato.com
For more information, please visit our website www.magnetichope.com or call
280Living.com May 2023 • A9 We Treat DEPRESSION with Innovative Therapies Renee R. Richesin, M.D., Board-Certified in Psychiatry TMS
us at 205-825-HOPE 1025 Montgomery Highway Ste. 200, Vestavia Hills, AL 35216 COVERED BY MOST INSURANCES SCAN QR CODE TO VISIT US ONLINE @magnetic_hope Best Price for Large and Small Trees, Shrubs and Privacy Screens Providing High Quality Service and Customer Satisfaction
is
your
Your Large and Small Tree, Shrub and Drainage Experts 205-401-3347 | GardnerLandscaping@gmail.com | GardnerLandscapingLLC.com
At Gardner Landscaping our goal
to exceed
expectations in creating and maintaining beautiful landscapes, hardscapes and lawns. We also work to minimize drainage and erosion issues.
City employees get bonuses totaling $500,000
By JON ANDERSON
The Hoover City Council in April approved nearly a half-million dollars' worth of bonuses for city employees.
The bonuses range from $100 to $1,000, depending on employees' years of service and full-time or part-time status.
For part-time employees, the bonus is $100 for those with 1 to 4 years of service, $150 for 5 to 9 years of service and $200 for 10 or more years of service. For full-time employees, the bonus is $500 for 1 to 4 years of service, $750 for 5 to 9 years of service and $1,000 for 10 or more years of service.
The city of Hoover has 605 full-time employees and 66 part-time employees, and more than half of the full-time employees (306) have 10 or more years of service, records show. The total amount of bonuses going to full-time employees will be $489,250, while bonuses for part-time employees total $9,250, for a grand total of $498,500.
Hoover Mayor Frank Brocato said the city government had a very good year financially in the 2022 fiscal year and he and the City Council want to reward employees for a job well done.
Both department heads and city employees in general were good stewards of taxpayers' dollars during the COVID-19 pandemic, Brocato said. "I am constantly getting compliments from people about every segment of employee operations about how well they do," he said.
The city ended fiscal 2022 with record general fund revenue collections of almost $157 million, which was $34 million more than expenditures, Chief Financial Officer Tina Bolt said.
The City Council in June approved a policy to bolster the city's general fund reserves so they can cover six months' worth of expenses. The council also set up a "rolling reserve" account to help the city more easily weather potential economic downturns or emergencies
in the future. That policy requires the council to predict a 4% increase in revenues for each budget year and to spend only 70% of that increase and save the other 30% in a budget stabilization fund.
Bolt initially projected city revenues would decline slightly in fiscal 2023 to $155 million, but tax revenues so far are coming in stronger than expected, Bolt said.
As of the end of February (five months into the fiscal year), the city already had received $85.3 million in revenues, which is 53% of the total revenues that had been projected for the full year, Bolt reported. Expenditures for the
same period were $49.1 million — just 35% of the estimated budget.
That means the city's general fund has $33 million more than it was expected to have at this point in the year, putting the city's expected general fund balance at the end of the year at $115 million, Bolt said. Ten million dollars of that will be needed for capital projects in 2024, she said.
Instead of declining, sales tax revenues were up $2.5 million from the same period last year, Bolt said. That demonstrates continued growth in consumer spending through the end of February, with holiday sales in December
providing a substantial increase in city revenues in January, Bolt said.
"Current market trends reflect consumer spending decreased in February, after a large increase during the holidays," Bolt wrote in a memo to the mayor and council.
"Wage growth among consumers rose unexpectedly in February 2023 but is starting to soften from 2022, driving inflation upwards," Bolt wrote. "Consumer spending has remained stable in retail but reflects a decline in dining, auto and home stores. Economists predict a recession before the end of 2023. The city of Hoover remains in a strong financial position."
A10 • May 2023 280 Living 205-991-0593 | www.mmjewelersbirmingham.com 440 Inverness Corners, Birmingham, AL 35212 STACK UP THE COLOR isn't for everyone. Because Doing it Yourself Residential Commercial Special Projects 205-823-2111 • OneMan-Toolbox.com
&
Handyman
One Man
a Toolbox
Services
Mike Frost, left, and Jordan Pittman, service technicians in the city of Hoover's fleet maintenance department, check for a coolant leak in a Hoover Police Department Chevrolet Tahoe on April 17. They and other city employees received a bonus from the Hoover City Council in April.
Photo by Jon Anderson.
Local.Expertise.Banking.
River Bank & Trust has built a strong financial team for Birmingham with one shared visioncreating great customer experiences. Our experts have the knowledge and perspective gained from years of commercial, consumer, and mortgage banking experience. And they offer personal attention, hospitality, and the latest innovations and technologyeverything you'd expect from Alabama's largest community bank, and more. Drop by our new office and experience it for yourself.
Bryan Plott, Mortgage Lender, NMLS 2051174
Jack Hutcheson, Relationship Manager, NMLS 1952745
Lee Riley, Private Banker, NMLS 527063
Brian Ethridge, Birmingham Region President, NMLS 789083
Luke Kennedy, Relationship Manager, NMLS 491818
Chrissy Aubin, Treasury Management Officer
Charlie Sexton, Relationship Manager, NMLS 1539269
Erin Price, Relationship Manager, NMLS 1047905
MEET THE EXPERTS (left to right)
1425 Montgomery Highway, Suite 151, Vestavia Hills RIVERBANKANDTRUST.COM | 205.588.0500 To see m ore f ollo w u s on an d Equal Housing Lender Member FDIC NMLS 405629
Bluff Park man creates The Hoover Channel to archive council meeting videos
By JON ANDERSON
When the city of Hoover removed at least five years' worth of Hoover City Council and zoning board meetings from the city's YouTube channel last year and stopped livestreaming and recording the general public comment portion of each council meeting, it bothered Bluff Park resident Robin Schultz.
It bothered him so much that Schultz — who runs a computer repair, network and website support business — did some tech digging and found most of the videos online in a place where most people wouldn't know to look.
He then created a new website, YouTube channel and Facebook page called The Hoover Channel and put all the old City Council meeting videos online again so everyone can have access to them. The Hoover Channel went live on Jan. 26.
He believes the videos serve an important role to document history and to help hold city officials accountable for things they have said and done, he said. "Transparency is really what it boils down to," said Schultz, who unsuccessfully ran for Hoover City Council in 2016 and 2020.
At first, that was all Schultz planned to do. But then he decided to bring his own video camera to the council meeting and record the entirety of each action meeting, including the public comment period at the end of the meeting that the council was no longer recording.
Council President John Lyda and some other council members said they didn't think it was important for cameras to record general comments that the public had to say, although several other council members said they preferred for public comments to be livestreamed and recorded.
No city official has taken responsibility for the initial decision to remove the videos or quit recording public comments, but Lyda drafted a "compromise" policy after the fact that allows for videos of council action meetings to stay online for 60 days or until after those minutes
are approved, whichever occurs later.
But after those 60 days, the videos disappear.
Schultz started downloading a copy of the city's recorded videos before they are deleted and adding them to The Hoover Channel. However, because more recently there has been a day's delay in the recorded videos being available on the city's YouTube channel, Schultz started posting his own recordings instead.
While Schultz does come to council meetings, he doesn't make the recordings himself. His 14-year-old grandson, Jackson, works part-time for him and is handling the video recordings.
Schultz does the formatting of the videos and downloads them to The Hoover Channel. It takes him about 2½ hours after each
meeting, he said.
Schultz said he got the idea for The Hoover Channel from a similar effort at the state level by the League of Women Voters Alabama Education Fund. That organization created The Alabama Channel to archive meetings of the Alabama Legislature. The Legislature livestreams its meetings but doesn't record them for future viewing, so the League of Women Voters Alabama Education Fund does.
"We believe every citizen should have access to not only live but recorded footage of legislative meetings," the organization says on The Alabama Channel website.
The state meetings are not just available for viewing. Through a partnership with a Colorado-based organization called the Open Media
Bluff Park resident Robin Schutlz, at right, has created a website, YouTube channel and Facebook page called The Hoover Channel to archive videos of Hoover City Council meetings. Behind him, his 14-yearold grandson, Jackson Schultz, checks a video camera at a Hoover City Council meeting March 20.
Foundation, the Alabama legislative videos on The Alabama Channel are searchable so people can more quickly locate discussions of particular bills or issues.
Schultz said he contacted the Open Media Foundation and plans to enter a similar partnership that will allow people to search videos for discussion of certain topics. The partnership also will allow him to post meeting agendas, copies of ordinances, resolutions and agreements being considered, and meeting minutes, he said.
"It's super cool. I'm pretty pumped about it," Schultz said.
Visit The Hoover Channel at thehoover channel.org, or look for it on YouTube or Facebook.
A12 • May 2023 280 Living Check out some of our past work online: 402-2110 • Since 1991 Landscape . Hardscape . Irrigation . Outdoor Lighting OutdoorLivingAreas.net Dead shrubs from the freeze??
Style, meet function. By combining elegance and function, your home can become more stylish, comfortable, and even increase in value. (205) 502-4658 | vangoghwindows.com Book Online with Promo Code "Beautiful Windows" for a $100 gift card Scan QR to Book Shades | Shutters | Draperies
Photo by Jon Anderson.
YOU'RE INVITED as we welcome you to the Monark Grove Greystone Senior Living Family Wednesday May 17, 2023 RSVP by May 7, 2023
GRAND RE-OPENING
Our senior living community in Birmingham, AL offers luxury accommodations and spacious senior apartments. Offering Ind epen dent Living, Assisted Living and Memory Ca re
From the moment you rise and shine to when you lay your head on your pillow for a good night's sleep, you'll know you're living the best life possible. Every detail of our retirement community is designed for delight and enrichment and includes all the service and support you need for lasting health and independence under one roof.
Call Today to Schedule a Tour
205- 622-1167
MOVE-IN READY HOMES AVAILABLE
Yellow Leaf Farms
NEWEST COMMUNITY IN THE CHELSEA SCHOOL DISTRICT
Yellow Leaf Farms is our newest community in the Chelsea School District. Very quiet neighborhood that sits on wooded homesites. Just 2.5 miles from the 280 corridor. Close to dining, entertainment, shopping, and Grandview Medical Center.
Directions to the Adams Home community of Yellow Leaf Farms: Starting from the Landmark Clock Tower in front of Chelsea Park community, go East 1.4 miles on Hwy 280 toward Westover, turn right on Hwy 51, follow 2.5 miles to Yellow Leaf Farms. Featuring single level four-side brick homes, stay tuned for more information on this upcoming community!
Bring this advertisement to the model home for the current monthly builder special.
Adams Homes will pay your closing cost if you use a Preferred Lender per line 19 of the builders contract.
Jim LoBretto
Realtor
| Associate Broker
Cell: 205-230-6302
ADAMS HOMES, LLC
*Prices and promotions are subject to change without notice.
| Site
Specialist
266-A Yeager Parkway, Pelham, AL 35124
280Living.com May 2023 • A13
Scan QR Code for directions to Yellow Leaf Farms
Scan QR Code with photo camera to learn more!
Zoning board rejects wholesale store, gas station in Inverness
By JON ANDERSON
The Hoover Planning and Zoning Commission in April unanimously rejected a developer's request to put a big-box wholesale store and gasoline station on 20 acres off Valleydale Road in Inverness.
However, the developer said he plans to appeal the decision to the Hoover City Council, so the issue isn't over.
The zoning board's decision came after hearing roughly two hours of discussion and significant opposition from nearby neighborhoods, including Beaumont, Danberry and Inverness Highlands.
Alumni Properties & Investments is seeking to build a 103,000-square-foot big-box wholesale store with a tire center and 16 gasoline pumping stations, plus at least eight other retail buildings, on wooded land at the corner of Valleydale Road and Inverness Center Drive, across from Inverness Corners and next to Inverness Plaza. The preliminary plan included 189,000 square feet of buildings.
The developer, Keith Owens, did not specify the name of the big-box business or other potential tenants, but numerous residents who have had meetings with the developer identified it as a BJ's Wholesale Club store, and Owens did not refute that assertion.
Alumni Properties and Investments does not need any zoning approval to build the wholesale store because the property already is zoned for planned commercial use. However, the developer does need approval for the gas station, and he told the zoning board that is a critical part of the wholesaler's business model.
About 100 people attended the April 10 zoning board meeting, and many spoke vehemently against the proposal, citing increased traffic, safety and environmental concerns and a loss of property values for nearby residential areas.
"There is absolutely no need for additional gas pumps or gas stations in this immediate
area," said Gary Kitchen, a resident of The Cottages at Danberry community.
There are six gas stations along U.S. 280 within a mile of this location, and four of them are within half a mile, Kitchen said. There is no need to put unwanted gas stations closer to the residential communities along Valleydale and Inverness Center Drive, he said.
Mike Mazer, president of the Lake Heather Estates Homeowners Association, said residents already are concerned with excessive runoff and sewer contamination of the private 100-acre Lake Heather, and adding a gasoline station with 16 pumps in an area that drains into the lake will add to the problem.
Doug Dickinson, a resident of The Cottages at Danberry, said Inverness Center Drive
already is a major cut-through between Valleydale Road and U.S. 280. Adding more traffic, especially truck traffic, could be dangerous because it's a curvy road with blind spots, he said.
Cody Lytton, director of plant operations for the Danberry at Inverness senior living community immediately behind this proposed commercial site, said he is extremely concerned for the safety of residents.
Lytton questioned the purpose of this development. He's all for profitability for companies, but "attempting to create profit at the expense of residents and senior citizens entrusted to my care is very disturbing to me," he said. "I feel like it is shortsighted at best and totally reckless at worst."
A traffic study conducted by Skipper Consulting for the developer anticipates the new development would add 999 vehicle trips in the midday peak hour and 892 vehicle trips in the afternoon peak hour.
The study recommends a new traffic signal at the Inverness Corners entrance near Milo's, new turn lanes to get into the development, extension of existing turn lanes and a modification to allow two lanes to turn right off eastbound U.S. 280 onto Valleydale Road.
Hoover City Planner Mac Martin noted that this site has been zoned for commercial development since 1990 and that the city's comprehensive plans calls for commercial development in this vicinity. He also noted that the developer altered the layout of his development after listening to residents' concerns in a community meeting in March and agreed to put an 8-foot-tall fence or wall and landscaping shrubbery between the development and the Danberry at Inverness retirement community.
But the zoning board sided with residents. Board member Jason Lovoy said he thought residents came very well prepared and made convincing arguments about why this was not a good idea. Zoning board member Ben Wieseman said he was surprised the developer did not do more to answer the litany of concerns.
Owens said he plans to appeal the rejection to the City Council but declined to comment more about the vote.
A14 • May 2023 280 Living Pam Grant • 205-966-6507 @pamgrantrealtor RE/MAX HALL OF FAME Real Estate is in Bloom! Call today to schedule a tour. 212 Bradberry Lane 1024 Knollwood Dr1093 Eagle Nest Cir5342 Harvest Ridge LnSouth Oak Lot 17 SOLD SOLD SOLD SOLD SOLD SAUNDERS BRIDGE WATERFRONT LOT FOR SALE LOTS OF SALE pamgrant@remax.net • pamgrantrealtor.com
" "
This map shows the proposed location of a 20-acre commercial development with a wholesale club store and gasoline station at the corner of Valleydale Road and Inverness Center Drive in Hoover (shown here next to the Danberry at Inverness retirement community). Photo by Jon Anderson.
There is absolutely no need for additional gas pumps or gas stations in this immediate area.
GARY KITCHEN
An AT4 In Under An Hour
Scott and Lea needed the most capable SUV out there, but this busy couple didn't have all day to spend at a dealership. That's where we came in! We were able to get them in and out with their brand new 2023 GMC Yukon AT4 in less than an hour. We can do the same for your perfect new ride too! For every minute of your precious time, there's Royal!
More about the GMC Yukon AT4
The 2023 GMC Yukon AT4 packs even more capability into GMC's signature full-size SUV. Tow up to 8,200 lbs. with the available Max Trailering Package. Keep eyes on both the road and the critical info you need with the available 15" diagonal Head-Up Display. Explore it all today at Royal Buick GMC.
|
280Living.com May 2023 • A15
every ride there's Royal.
Buick
RoyalBuickGMC.net At the Corner of I-65
For
Royal
GMC (205) 778-3721
and Highway 31
3010 Columbiana Road, Vestavia Hills
Scott and Lea Jennings with their new 2023 GMC Yukon AT4.
Business Business Happenings
NOW OPEN
Iraq War veteran James "J.D." Deer has opened a new firearms and ammunition store called Redland Rifle Co. at 4755 U.S. 280. 205-797-1911, redlandrifle.com
Complete Women's Care of Alabama, an OB/GYN practice with over 25 years of exceptional service to women in the Birmingham region, opened a new office on April 18 located on the Grandview Medical Center campus at 3680 Grandview Parkway, Suite 360. This location will provide the group's patients and doctors alike with convenient access to the hospital's facilities and diagnostic services, serving as a hub for those seeking women's health services throughout all stages of life. 205-664-9995, cwcalabama.com
Greystone Diamonds is now open inside Greystone Marketplace at 5475 U.S. 280. They offer a full-line of diamonds and jewelry — including new and vintage pieces. They also make custom jewelry and offer jewelry repair. 205-573-6017, greystonediamonds.com
King's Home Collections held a grand opening on April 14 at their new location in Chelsea Corners. The store features a selection of furniture pieces that have been refinished by the ladies at King's Home, items from King's Home Prodigal Pottery and the King's Home Garden. Every purchase goes directly to King's Home ministries to support women and children in need. kingshome.com
development in Shallotte, North Carolina, called Heartsease Shallotte. The community has 83 craftsman-style cottages available in several floor plans, including one bedroom, one bedroom with a den, two bedrooms, three bedrooms and two-car garage floor plans. They range from 694 to 1,485 square feet. The community includes 3 acres of community green space, a clubhouse, fitness center, walking trails, swimming pool and pickleball courts. Each cottage features 10-foot ceilings, stone countertops and stainless steel appliances. Capstone Building Corp. was the general contractor, and EYC Companies was the developer. 205-803-5226, capstonebuilding.com
Affordable Dentures & Implants, led by Dr. Kim Shannon, has opened an office at 5239 U.S. 280. The practice features an on-site dental lab, which provides for faster service, and a cone-beam computed tomography scanner for a more accurate image of a patient's mouth. The office is open 8 a.m. to 5 p.m. Monday-Friday. 205-338-2915, affordabledentures.com
COMING SOON
El Patron Mexican Restaurant is preparing to open in the former Ixtapa restaurant location at 4673 U.S. 280. The business currently has locations in Moody, Trussville and Gadsden. Restaurant hours at the new location will be 11 a.m. to 10:30 p.m. Monday-Friday and 11 a.m. to 10:30 p.m. Saturday-Sunday. elpatron-al.com
Cahaba Cycles plans to move their Pelham location to the new Canopy at Oak Mountain complex directly across the street from Oak Mountain Amphitheatre and Pelham Civic Center. The new location will feature community green space behind the store. cahabacycles.com
Pet Paradise is opening soon at 6265 Tattersall Blvd. The pet care facility will offer boarding, daycare, grooming and veterinary care. petparadise.com/birmingham
AIM Academy is opening soon and is now pre-enrolling. Full-time and part-time options are available for ages 12 weeks to 12 years. They will offer care for infants, toddlers, preschool, before- and after-school care, summer camp and more. 334-438-1218, youraimacademy.com
NEWS AND ACCOMPLISHMENTS
Capstone Building Corp., based at 1200 Corporate Drive, Suite 350 in Meadow Brook Corporate Park, has completed construction of a $21.5 million single-family rental
America's First Federal Credit Union, with a location at #2 Inverness Center Parkway, was selected as a 2023 Credit Union National Association Diamond Award winner for its 2022 annual report video. Each year, the credit union produces a video featuring company highlights. The 2022 video highlighted accomplishments such as 19,270 new members added, 13,971 new checking accounts, $560 million in new loans and a 2021 Summer of Freedom campaign, which received more than 1 million impressions and generated 2,248 new memberships. Additionally, America's First raised its financial management assets by $9 million to a total of almost $107 million, brought in 87 new benefit partners through financial education offerings and completed 207 new enrollments in 2021. The video also addressed the credit union's efforts during the global COVID-19 pandemic, providing 193 additional PPP loans to businesses in need and loaning $14.5 million to build local businesses throughout the community. 205-995-0001, amfirst.org
Alabama's second largest credit union, APCO Employees Credit Union, has merged with Atlanta-based Powerco Federal Credit Union effective April 1. Both credit unions serve employees of Southern Company and its affiliates. APCO has four locations in the Birmingham area, including 6400 Tattersall Park Drive in Hoover and 370 Chelsea Crossroads in Chelsea. 205-226-6867, apcocu.org
Bin There Dump That, a residential dumpster rental franchise company with locations in the U.S. and Canada, has been recognized by Forbes HOME as a Best Dumpster Rental Company for 2023. Local entrepreneur Chad Ezell is the owner of the Bin There Dump That Birmingham East location. Forbes Home Improvement editorial team commended Bin There Dump That for the "most thorough services included in a residential dumpster rental package, including driveway protection and sweep up after every job."
205-406-5850, bintheredumpthat.com
PERSONNEL MOVES
Avadian Credit Union, which has a branch in Chelsea at 15660 U.S. 280, has promoted DonnaMarie Tyler to senior vice president of deposits and retail strategy and Jeff Skipper to senior vice president of marketing and digital services.
205-985-2828, avadiancu.com
Shelby Emergency Assistance recently announced the appointment of Brooke McKinley as its new Executive Director. McKinley brings over 10 years of experience in the nonprofit sector with a focus on youth and social services. The mission of Shelby Emergency Assistance is to help people move from crisis to self-sufficiency in Shelby County.
205-665-1942, shelbyemergencyassistance.org
The University of Alabama at Birmingham Health System, which includes medical offices in the Inverness and Greystone areas, has filled two senior positions in its leadership team. Brenda Carlisle was named CEO of UAB Hospital, and Susan Jennings has been named the chief financial officer for the Health System. Both had
been serving in their respective roles in an interim capacity. Before assuming the position as interim CEO in November 2022, Carlisle had been vice president of clinical operations for UAB Hospital since 2017. Prior to joining UAB, Carlisle was chief operating officer, vice president of patient care services and vice president of operations at Brookwood Medical Center. She has more than 30 years of experience in nursing management and health care operations in medical facilities throughout Alabama and Florida. Jennings has more than 35 years of experience within the healthcare industry serving in a variety of roles focused on organizational financial health and strategic financial decision-making. Her responsibilities include financial reporting and budgeting for the Health System and UAB Hospital, as well as overseeing any debt/financing initiatives across the enterprise. She joined UAB in 2006. Prior to being named interim CFO of the Health System, she had been CFO of UAB Hospital since November 2018. Before that, she spent 21 years with Ascension Health in Birmingham, serving in several financial roles that culminated as vice president of Seton Health Corp. 205-980-0035, uabmedicine.org
Hair stylist Gracen Mitchell has moved from T. Fox SalonSpa at 2080 Valleydale Road #7 to Haven Space Salon at 5291 Valleydale Road #125. She particularly enjoys doing dimensional hair color and custom hair cutting. 205-582-2600, havenspacesalon.com
RELOCATIONS AND RENOVATIONS
The FARM: Functional Athletic Rehabilitation and Movement has moved and expanded their location in the Narrows to add space for more providers and services. 205-419-1595, chirofarm.com
ANNIVERSARIES
Two Maids, the leading residential cleaning franchise and part of Home Franchise Concepts, marked today their twentieth year in business. In two decades since the brand's inception, Two Maids has opened doors to franchise owners across more than 100 markets in the country. They serve many areas in the metro Birmingham area.
659-678-0038, twomaidscleaning.com
CLOSINGS
PNC Bank is closing its branch at 2641 Valleydale Road on June 23. It is one of four branches in Alabama and 47 branches in 14 states closing. Others closing in Alabama are on 20th Street in Birmingham and in Mobile and Montgomery. The PNC Bank branch on Valleydale Road is asking customers to close out their safety deposit boxes by June 16.
205-297-6278, pnc.com
A16 • May 2023 280 Living
Business news to share? If you have news to share with the community about a brick-and-mortar business along the 280 Corridor, let us know at 280living.com/about-us
Carlisle Jennings
280Living.com May 2023 • A17 $ 1,000 FREE PLAY * BASED ON YOUR FIRST DAY'S PLAY. (866) 946-3360 | WindCreek.com Play for FREE in the Casinoverse app! ©2023 Wind Creek Hospitality. Management reserves all rights. See PLAYER SERVICES for details. ALL EXCITEMENT. NO WORRIES. *Minimum $75 loss required for FREE Play rebate. FREE Play will be added to account within 7-10 days of initial visit. Must be 21 or older. Valid for new Rewards Members only. Limit one FREE Play redemption and one Food Credit redemption per new Rewards account. May not be combined with other coupons. Photocopies and digital copies will not be accepted. TO GET YOU STARTED, WE'LL GIVE YOU Present this ad to PLAYER SERVICES to redeem. CODE: ?MWSM50FP | EXPIRES: 5/31/23 $50 FREE PLAY! $10 FOOD CREDIT! CODE: ?MWSM10FC | EXPIRES: 5/31/23
An optimized outlook on wellness
By CANDICE N. HALE
Dr. Lee Goldenberg, owner of Greystone Chiropractic, is always looking for ways to provide optimal care and services for his patients.
Goldenberg has worked the last 17 years as a chiropractor, 11 of them at Greystone, where he witnessed firsthand the need for wellness services for his patients to perform and heal better.
The chiropractic profession led Goldenberg to open up his new business venture: Element Wellness Center. After building his Greystone Chiropractic business, he used the extra space to lay the foundation for a wellness center to offer extra services.
"The more I work with patients, the more I know what they need and where they hold their stress," Goldenberg said. "I am able to track their nutritional assessment and it becomes very helpful. It is a beneficial relationship."
The Element Wellness Center opened in Tattersall Park in July 2022, right next door to Greystone Chiropractic. In fact, the building is a suite. Some individuals are clients to both businesses.
"It's a one-stop shop," Goldenberg said. Element Wellness focuses on balancing what Goldenberg called the eight elements of natural wellness: oxygen, water, cold, rest, light, heat, movement and nourishment.
"Total wellness is a state of optimal biochemical and physical well-being," he said.
The spa offers an array of services including IV infusions, cryotherapy (cold therapy), red light therapy, infrared sauna, yoga and nutritional consulting.
For example, cryotherapy is useful for those recovering from injury and strenuous activities. Goldenberg said infrared sauna treatment can increase weight loss and lower blood pressure.
"My overall goal in health is optimization — I take care of people to keep them well," he said. "These things help to keep them well instead of repairing damage."
The most popular service currently at Element Wellness is the IV infusion. Goldenberg believes infusions can be helpful for anti-aging, treating skin and increasing weight loss, fighting body toxins, treating migraines, dehydration, restoring lost nutrients and enhancing energy and mood.
The IV infusion most clients choose is the Myers' Cocktail, which leaves them feeling "rejuvenated and refreshed," he said. It is composed of magnesium chloride, calcium gluconate and vitamins C, B-12 and B-complex.
In late spring/early summer, clients can come to Element Wellness for cryo skin treatments to
tighten up or tone loose skin.
Currently, the spa only offers services through packages and add-ons, but there are no memberships.
Goldenberg said, "Health is an investment and not an expense. Investing in your health is the best thing we can do for our future. If people place value on an iPhone, then they must shift their values. We only get one body."
The Element Wellness Center is currently operated by Goldenberg, a nurse practitioner and a medical assistant and is open three days a week. Request a booking online at element wellness.me.
Element Wellness Center
► Address: 6600 Tattersall Lane
► Hours: 9 a.m.-1 p.m. and 3-6 p.m., Monday, Wednesday and Thursday by appointment only
► Phone: 205-326-7333
► Web: elementwellness.me
A18 • May 2023 280 Living 30% OFF SELECTED SIGNATURE SERIES WINDOW TREATMENTS Excluding Plantation Shutters. 205-824-3300 | BudgetBlinds.com 2130 Columbiana Road, Vestavia AL 35216 Schedule your FREE in-home consultation today! BUDGET BLINDS OFFERS A WIDE VARIETY OF ENERGY-SAVING WINDOW TREATMENTS
Brooke Carter, nurse practitioner, and Dr. Lee Goldenberg, of Greystone Chiropractic, at Element Wellness Center at Tattersall Park. Photo by Erin Nelson.
Fitting wigs with purpose and style
By CANDICE N. HALE
Jenny Thompson, manager of Anita's Wig Shop, was happy to relocate her business from Hoover to Inverness and open up new possibilities and services for women and men in the area.
Anita's Wig Shop has been in business in Birmingham for over 20 years. The shop was previously located in the Riverchase Galleria and Patton Creek, before the recent move to Inverness.
"Anita retired and left a great legacy," Thompson said of the original owner. "She sold the shop, which is now under new ownership, but the new owner kept the same name."
While the new owner prefers to do behindthe-scenes work, Thompson and her coworker, Sally Blackerby, are the faces of the shop.
Operating as both an online and brick-andmortar store, Anita's Wig Shop is part of an industry that is important for a number of reasons. Thompson explained that purchasing a wig can be a confusing and emotional undertaking.
At first, the choices of many different features, fibers and constructions can be overwhelming, but Thompson and Blackerby are there to serve customers through the sometimes-surreal process.
"We are there to help you find what you need in order to get you the best fit, features and wig that you need," Thompson said.
Clients can browse the website first for the selections, then visit the store and try them on. If they are interested in a different feature, texture or color, that can be ordered. The shop keeps several hundred wigs in stock.
Currently, Anita's carries 10 collections: nine for women and one for men. However, these collections change based on customer's needs and unique fit as well.
Thompson said the Raquel Welch Collection is the best-selling collection, while the
regular synthetic and heat-friendly synthetics are also top sellers.
"The reasons for [customers] coming into the shop are numerous," Thompson said. "The responses I often hear include hair thinning, hair loss, thyroid and hormone-related issues, auto-immune, medication side effects, shoulder surgery, traveling on vacation, convenience for women that are caretakers and confidence/looks."
Often, patients from Grandview Cancer Center will have treatments and hair prosthesis procedures and then make a stop at the shop afterwards, Thompson said.
"It's an emotional thing to lose hair," she said. "These women and their situations
NATALIE HAYNES ART
Every
My friend survived breast cancer and wanted a memorable way to save her many cards of
Do you have special things in closets and drawers that you just can't throw away? I create custom artwork from things that are hard to part with: letters, journals, etc. My media isn't limited to traditional canvas. I've worked with everything from pencil to bullets to flower petals. I love making artwork that's meaningful.
What's your story? Let's discuss your art journey today. haynesnf@gmail.com | facebook.com/NatalieHaynesArt
Anita's Wig Shop
► Address: 5291 Valleydale Road, Suite 107
► Hours: 10 a.m. to 4 p.m.,
Monday-Saturday
► Phone: 205-733-2044
► Web: anitaswigs.com
pull at our heartstrings. Wig shopping can be healing, and there's a big community of 'wig sisters' waiting to befriend you."
Thompson said her duty at Anita's Wig
Shop is to make her clients feel better and more confident after walking out of the shop.
In addition to wigs, the shop offers hats with hair attached, turbans, toppers (women's toupees to help with hair thinning on top), hair extensions, clip-in pony tops and up-do ponytails.
Working at Anita's Wig Shop over the last five years has become meaningful work for Thompson, and she knows the clients have gone through so much.
"We are excited to bring the services to this side of town and to answer any questions that seem Greek to anyone. It is its own niche, and we are educators and not salespeople," she said.
280Living.com May 2023 • A19
piece tells a story. Your story.
support. I used every one.
Jenny Thompson and Sally Blackerby are the faces of Anita's Wig Shop and work to make their clients feel more confident in their wigs. Photos courtesy of Derek Thompson.
featuring of the Thank you to our sponsors Shelby County Senior Picnic 2o23 Senior picnic join us for a join us for a join us for a Thompson high school June 7, 2o23 8:3o - 1:3o AGES 55+ 1932 warrior parkway, alabaster, al 35oo7 reGISTER AT PICNIC.SHELBYAL.COM. NO KIDS, PLEASE. DIRECTIONS PROVIDED UPON REGISTRATION.
Rose Colored Glasses with
guest
Still spinning
Cahaba Cycles celebrates 40 years
By NEAL EMBRY
Forty years ago, Faris Malki's father, Kal, went to a bike shop to purchase a bike for Faris's sister.
That day, Kal made an agreement with a salesperson, Norman Lowrey, to open up what became Cahaba Cycles, with its first location in the Cahaba Heights neighborhood of Vestavia Hills. The store opened in an old Western Supermarket, run by Lowrey and the Malkis.
The store moved to its current location on Cahaba Heights Road near Satterfield's in 2008, said Faris Malki, who now runs the shop.
In the last 40 years, the store has expanded to include locations in Cahaba Heights, Gadsden, Oak Mountain, Trussville and Homewood.
Malki grew up working at the store over the summer before taking a job in the IT world. He can still remember the "super sale" the store would have in the late 1980s and early 1990s. There would be a line out the door and around the block. While it was "really hectic," it was worth it. The store would make as much money that weekend as they normally would in two or three months, he said.
Around 2002, Malki moved back and began helping his parents run the business. He knew he wanted to eventually own a business of his own. After a few years of helping them, he bought the business in 2016.
The bike shop offers a level of service and hospitality not seen in much of the retail world, Malki said. They don't just sell bicycles, but also service the bikes and offer one-on-one consulting. There are a "lot of hands" on customer service, he said. Employees are able to help customers find a good place to ride and outfit them with what they need.
Malki wears a lot of hats, he said, in the running of Cahaba Cycles. He oversees the company's technology, finances and more, but he isn't alone.
"I have a really good team at every store," he said.
Each store has its own story, Malki said.
The Oak Mountain store has benefited from its proximity to Oak Mountain State Park, Malki said. The store is moving this summer to a new building at a development called the Canopy, which will be located directly across from the Oak Mountain Amphitheater and the Pelham Civic Complex. The new location will
Cahaba Cycles
► WHERE: 2271 Pelham Parkway
► HOURS: 10 a.m. to 6 p.m.
Monday-Friday, 10 a.m. to 5 p.m.
Saturday, noon-4 p.m. Sunday
► CALL: 205-987-4043
► WEB: cahabacycles.com
have a community green space behind it, shared by a new restaurant, Taco Mac. There will also be a new bike path connecting the new location to the entrance of the park, Malki said.
The internet has changed every business, including Cahaba Cycles, since it came into existence around 40 years ago, Malki said. The store has experienced all of the changes that have come with it, moving from physical catalogs to online shopping pages.
"The internet has presented a lot of challenges, but it's provided us a lot of opportunity as well," Malki said.
The bikes offered by Cahaba Cycles have also changed over the years, Malki said. When the store first started, there were two or three kids' models and 10-speed bikes. Now, there's roughly 30 different categories of bikes sold by the business, he said, from road bikes to fitness bikes and more.
"It's just a lot more to manage now," he said.
The biggest growth area in the bicycle world is for electric bikes, or e-bikes, which includes a lithium battery and small motor to allow cyclists to get up hills quicker, Malki said. It can double or triple power and takes away barriers to cycling, he said.
Being at Cahaba Cycles throughout the years has been a joy, he said. Coaching other team members and leaning on them lends itself to great camaraderie, he said.
"I just love the team environment that we have," Malki said.
During the pandemic, the store was one of few that may have benefited. With many seeking new activities outside, the bike business was booming, Malki said.
"The volume we encountered was just off the charts," he said.
In the future, Malki said the store is "doubling down" its focus on customers, growing its e-commerce business and pushing to be the premier e-bike provider in the state of Alabama.
Forty years later, biking is an easy sell for Malki.
"It's such a worthwhile product," Malki said. "It's good for your health, good for the environment."
A20 • May 2023 280 Living
Top: Cahaba Cycles at Oak Mountain in Pelham. Cahaba Cycles is celebrating its 40th anniversary. Above: Chris Smith, a service advisor, works on a bike for a customer. Below: Ron McCurdy talks with Joe Dice about a new mountain bike. Photos by Erin Nelson.
280Living.com May 2023 • A21 1651 Independence Ct. Birmingham, AL 35209 (205) 580-1500  renewdermatology.net MEGAN CHERRY, MD KRISTY CURL, DO LAUREN HUGHEY, MD CAROLINE WILSON, CRNP SHELLEY WINZELER, PA-C ANN BEVELLE, AESTHETICIAN KAYLA FISHER, AESTHETICIAN The first procedure to provide simultaneous fat elimination and muscle building in a combined 30-min session. It is a non-invasive procedure that requires no recovery time or any pre-treatment preparation. Introducing Call us today to set up your appointment to experience EMSCULTPT NEO! 205-580-1500
Palmer talks energy, China at chamber luncheon
By NEAL EMBRY
Increasing domestic energy production, combating the influence of China and improving his home district dominated a Washington update given by U.S. Rep. Gary Palmer, R-Hoover, on April 13.
Palmer, the Republican Congressman from Alabama's Sixth District, spoke to a group of area chambers of commerce at Mountain Brook's Grand Bohemian Hotel.
The ongoing war in Ukraine, Palmer said, did not create an energy crisis; rather, it exposed an existing one. It is a crisis he said has been made worse by decisions made by the Biden administration, such as canceling the Keystone XL pipeline project, which would have brought about 830,000 barrels of Canadian oil per day through the United States down to the Gulf Coast. Countries have learned both during supply chain crises and the war in Ukraine the dangers of relying on adversarial nations for critical imports, Palmer said.
He touted natural gas as a "key" to bringing down energy costs and reducing carbon emissions. He also advocated for next-generation nuclear energy as a way to both reduce the carbon footprint and help make America more energy independent. Next-generation nuclear, he said, would help convert spent fuel rods and produce more energy on less land than what wind turbines are capable of, with a longer life.
In House Resolution 1, Palmer authored two parts of the legislation that repealed what he called a $27 billion "slush fund" for green energy companies and protected the purchase of gas stoves.
"We have so neglected our hydrocarbon infrastructure," Palmer said. "We need to take a more rational, regional approach to this."
Instead of relying on other countries for energy, the U.S. should be a global leader in the field, the congressman said.
"The United States is literally an energy superpower," he said. "We need to unleash it."
Palmer said he is concerned about China's growing influence in both Central and South America, as well as their buying of "golden shares" of corporations, thus ensuring them a spot on the company's board and access to information.
There is also growing tension between China and Taiwan, and should a fight break out, Palmer warned the U.S. would follow
Japan. If Japan fights, he said, the U.S. would as well.
"China's not our friend," Palmer said. "Their objective is to be the dominant world power."
The threat of China and a growing national debt is serious business, Palmer said. So while some may seek TV time or social media attention, Palmer said leaders and citizens don't have time to fight, but instead need to come together.
"We don't have the option to fight each other," Palmer said. "We've got to come together. We've got to realize we share this
country together."
In local matters, Palmer touted the forthcoming construction on the Northern Beltline. While Palmer opposed the infrastructure bill that funded the project, due to its north of $1 trillion price tag, he was pleased to see funding for the long-standing project be included.
On April 12, Governor Kay Ivey announced new construction this spring on the beltline that will include a fourth lane of the new road, to be called Interstate 422, that will extend for 10 miles and connect U.S. 31 in Gardendale to Alabama Highway 75 in Pinson.
The project will help finish the Appalachian Development Highway System, Palmer said. Palmer also wants to see Alabama compete for high-tech jobs and industries. With Huntsville booming and businesses coming to Birmingham, there is an opportunity to make the area stand out, he said.
"We have an opportunity in my opinion to create a technology corridor between Birmingham and Huntsville that will rival any other in the country if we get this [Northern Beltline] built," Palmer said.
In response to a question from the audience about accusations the FBI had "infiltrated" the Roman Catholic Church, Palmer said he was "very concerned" about what he called the "weaponization and politicization" of law enforcement. FBI Director Christopher Wray in March condemned a since-withdrawn memo created at a regional office that highlighted the need for "mitigation" of so-called "extremists" within the church.
"We do not and will not target people for religious beliefs, and we do not and will not monitor people's religious practices," Wray told the Senate Intelligence Committee on March 8, according to a CBS News report. "That's not acceptable."
A22 • May 2023 280 Living Chamber 205-879-7681 or 205-879-3433 sikesshoesandjacknjillshop | sikesshoes.com 2719 19th Place S | Downtown Homewood Drains Installed | Erosion Control 205-244-1114 for your project estimate
U.S. Rep. Gary Palmer speaks to a gathered group of chambers of commerce at the Grand Bohemian Hotel in Mountain Brook on April 13. Photo by Neal Embry.
Services We Offer
has everything you need to get organized!
280Living.com May 2023 • A23 Brook Highland Plaza 5287 Hwy 280 South Suite 261 Birmingham, AL 35242 spacecadetsorg.com • 205.326.7025 from the CLOSET to the GARAGE
Call to schedule an appointment today! EYES ON CHELSEA Dr. Jessica Palmer and Dr. Judson Harrison 10699 Old Hwy. 280 - Building 2 205.980.4530 • eyesonchelsea.com
Taking someone from chaos to order as the spaces in our homes are simplified and streamlined can truly be a life-changing experience. When we can find what we need, we save money, time and stress, and that definitely changes everything. Space Cadets offers design and installation of a new closet system, along with a team of professional organizers and a retail shop with all the accessories you could need to Organize Your World!
• Adult Comprehensive Eye Exams • Pediatric Comprehensive Eye Exams • Myopia Control Therapy • Eye Emergency Treatment • Glasses and Contact Lens fitting • Glaucoma evaluation and treatment • Macular degeneration evaluation and treatment • Dry Eye evaluation and treatment • Vision Therapy • Aesthetic Skin Tightening
selection of stylish glasses and sunglasses for you to choose from
Wide
Schoolhouse
Foundation provides classroom grants throughout district
By LEAH INGRAM EAGLE
The Shelby County Schools Education Foundation recently awarded Inspire the Journey grants to teachers throughout the district.
The foundation exists to support and recognize excellence throughout the 31 schools in Shelby County and to help meet classroom needs.
There were 69 grant applications received, with requests totaling $81,411.92. Twenty-seven grants were awarded, in the amount of $29,152.43.
Eleven of the grants were awarded to teachers in the 280 Living coverage area:
► Chelsea Park Elementary: Kim Smith, Lydia Riggins and Amy Floyd for Abracadabra! Take the Mystery Out of Science! ($1,419)
► Chelsea Middle School: Allyson Welborn and Rachel Trice for a 3-D printer ($1,700)
► Inverness Elementary: Jessica Bush for A Rainbow of Learning — Alphabet Arcs ($869)
► Oak Mountain Elementary: Sara Askew for Feel the Beat
($972.80)
► Oak Mountain Intermediate: Teresa Brunetti and Kristie Suarez for OMIS Outdoor Sensory Space ($1,500) and Susan Ottinger for Unleashing Students' Critical Thinking with Think Law ($611.23)
► Oak Mountain Middle School: Whitney Howton and Kelci McCaleb for Bots Build Brainiacs ($2,000)
► Oak Mountain High School: Kathy Collins for Manga Mania ($650); Kayla Coley for Literacy for the Non-English Speaker ($1,000);
Beth Parmer for Introduction to Computer Science ($1,000); and Kelsey Shults for Elevating AP Capstone and ELA ($597)
Inspire the Journey grants are specifically geared to promoting quality teaching and enhanced learning throughout Shelby County Schools and are available to any teacher or staff member in Shelby County. Individual teachers can apply for up to $1,000 and groups of teachers (two or more) can apply for up to $2,000.
Regions Bank is a sponsor of the Inspire the Journey grants. For more
information on the foundation or to donate or become a sponsor, visit shelbyedfoundation.org.
Shelby County Schools Superintendent Lewis Brooks said he appreciates the work the foundation does for the schools throughout the district.
"We have a really vibrant foundation and are grateful for the work they do but more importantly the funds they offer to support instruction in our schools and do a great job serving our communities," Brooks said.
A24 • May 2023 280 Living Have
to be considered for inclusion in an upcoming issue.
a schoolhouse announcement? Email Leah Ingram Eagle at leagle@starnesmedia.com
Left: A check is presented to Beth Parmer at Oak Mountain High School.
Where Flowers Will Brighten Your Day! ™ ROCKETT'S ™ BUGJUICEGARDENS.COM | 205.981.1151 1402 Dunnavant Valley Road, Birmingham, AL 35242 Near The Town Of Mt Laurel Bug Juice Gardens INC A WINE, GARDEN & GIFT SHOPPE Local Grown Flowers • Hand-Poured Candles Full Service Landscaping & Landscape Maintenance PRESENT THIS COUPON AND RECEIVE 10% OFF YOUR PURCHASE *Excludes Landscape Services Limit 1 Per Customer Good through 5/31/23 Our dedicated doctors, nurses, researchers and sta are committed to finding a cure, so kids like Adrian can live their healthiest life – cancer free. We never give up hope of a world without childhood cancer and blood disorders, and that's why we are here. Hope lives Brand-HOPE_Adrian-Starnes-Broadsheet-Newsprint-4.79x7.59-PROD.indd 1 2/1/23 1:02 PM
Above: Teachers at Chelsea Park Elementary receive their Inspire the Journey grant check. Photos courtesy of Shelby County Schools Education Foundation.
Shelby County students participate in juried art exhibit
By LEAH INGRAM EAGLE
The Shelby County Arts Council recently featured artwork from students across Alabama in the 2023 Statewide Student Juried Art Exhibition.
Around 240 students in grades 10-12 submitted nearly 400 pieces to the show, which was hosted in partnership with the UAB Department of Art and Art History and the University of Montevallo Department of Art. Out of those works, judges Ryan Meyer (UAB) and Michael Wilett (University of Montevallo) selected 80 pieces to be shown in the gallery.
The 2023 show included several categories: painting, drawing, photography, sculpture, mixed media, sculpture and digital art. Prizes were awarded in each category and overall best in show at the awards ceremony on April 23.
The exhibition featured cash prizes and the opportunity for students' work to be seen by college and university faculty during the opening reception.
Numerous students from Shelby County Schools had pieces of their art on display from March 27 to April 23 at the Shelby County Arts Council's EBSCO Fine Art Gallery. They included Madison Godwin from Oak Mountain High School, Kate Wilson from Westminster School at Oak Mountain and the following students from Briarwood Christian School: Elaina Burt, Brandon Dixon, Kelly Rollins, Bethany Springfield, Morgan Terry, Kate Atkinson, Henry Crawford, Abigail
Hoaglund, Barnabas Karanja, Meredith Kellum, Whit Stubbs, Matthew Hester, Madelyn King, Chloe Lowery, Carlton Mullins, Aidan Punch, Madison Reynolds, Kate Sinclair, Taylor Smith, Gabe Dirks,
Gracie Murphy, Avery Walding, Madison Bell, Emory Brown, Peyton Bryars, Jessica Collins, Kathryn Danley, Mary Beth Dicen, Sarah Duncan, Abby Emmons, Sophie Galvin, Jolee Giadrosich, Lauren
Greene, Hadley Hartsfield, Skylar Henley, Anna Hodges, Anna Holdefer, Abbie Hunt, Lillie Johnson, Addie Johnson, Caleb Keller, Luke Livingston, Bella Mejia, Brooke Metzger, Sallie Montgomery, Jenna
Nelson, Grey Reebals, Isaac Rollins, Gigi Rubino, Brenner Statt, Charles Thompson, Cole Weaver, Lindsey Weigant, Luci Williams, Nena Williams, David Witt, Brooke Young and Briley Youngblood.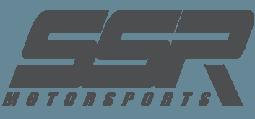 JUNE 9-11
280Living.com May 2023 • A25
THE GREATEST
BARBER
BIRMINGHAM,
Presented by
SMALL MOTORCYCLE EVENT IS BACK AT
MOTORSPORTS
ALABAMA
Camping, Minibike Racing, Drag Racing, Hillclimb, Pitbike Race, Minibike Straight Rhythm Trail Riding, Hare Scramble, Giveaways, Bike Show, Charity Event, Stunt Competition, Parade Laps
Left: "Aslan" (Mixed Media) by Chloe Lowery of Briarwood Christian. Right: "In the Beginning" (Mixed Media) by Carlton Mullins of Briarwood Christian. Photos courtesy of Shelby County Arts Council.
School board rejects bid for Bumpus athletic upgrades
By JON ANDERSON
The Hoover school board in April voted to reject a bid to upgrade the athletic facilities at Bumpus Middle School after the lowest bid came in higher than school officials had budgeted. However, the board approved renovation work at the Riverchase Career Connection Center.
The proposed project at Bumpus involved new home bleachers, restrooms, a concession stand, lighting, a press box and fieldhouse for the football field and a press box and lighting for the softball field.
School officials budgeted $4.45 million for the project, but the lowest bid — from Blalock Building Co. — came in at $4.5 million for the base part of the bid and a total of $5,363,000 when alternate projects were included, such as the storage building and softball part of the project, said Matt Wilson, the school system's director of operations. The second bid was significantly higher, Wilson said.
Superintendent Dee Fowler recommended the school board reject the bids and said he would like to break the project into smaller, more affordable pieces and take another look at the project for the next fiscal year.
"We don't want to drag our feet," Fowler said.
A similar athletic field upgrade is planned for Berry Middle School, but planning for that project has trailed the Bumpus project.
The school board did approve a bid from Duncan & Thompson Construction to convert one classroom at the Riverchase Career Connection Center into a cosmetology and barbering classroom, with the equipment for such instruction.
The school board initially received only one bid for the project — from Jared Building Co. — and chose in March to reject that bid and authorize central office staff to try to negotiate a lower price. The original bid was about $625,000, and school officials had anticipated the cost to be in the $360,000 to $370,000 range, Wilson said.
Over the next month, Wilson got Jared
Building Co. down to about $594,000, but Duncan & Thompson offered to do the project for about $578,000, so the school board went with Duncan and Thompson.
School board President Amy Tosney noted that the school system is familiar with Duncan & Thompson and knows that company does good work, and Wilson concurred.
The school board also amended its fiscal 2023 budget to reflect the actual fund balance at the beginning of the fiscal year, carryover federal funds from the previous year, additional state
and federal revenues, which were unknown at the time the original budget was passed, and a new projected ending balance.
The beginning fund balance was $122.3 million, which was about $729,000 more than had been projected due to unfilled employee positions and capital projects that were delayed due to the increased costs of building materials and labor, Chief Financial Officer Michele McCay said.
The system also carried over $6.5 million in federal funds from the previous fiscal year and
has received about $1.3 million in state and federal money that had been unanticipated, including money for the Alabama Reading Initiative and special education needs, McCay said.
The new projected ending balance on Sept. 30 is $104.7 million, which is about $500,000 more than originally anticipated and still enough to cover six months' worth of school system expenses, McCay said.
The Hoover school system still expects to dip into its reserves by $14.2 million to pay for various capital projects this fiscal year, she said.
How My Chamber Investment Works for Me
As a small business owner, my investment in The Shelby County Chamber was a great decision for my company for a variety of reasons, but the special discount I receive from Office Depot as a Chamber investor is unbelievable! Every time I go, I receive a discount, but I almost didn't believe the Office Depot salesperson on my last visit: I'd ordered 500 sheets with color printing, cut in half that came to almost $700 with tax. When I shared with them my Chamber discount, my total was only $112 with tax. The savings on this one order covered my annual Chamber investment – for multiple years!
A26 • May 2023 280 Living Hilliard
Building Relationships is Priority #1 MARTIN H. HILLIARD C.E.O. hilliard269@gmail.com Cell: 913-0404 hilliardirrigationservices.com • Repairs & New System Installation • French Drains • Landscape Lighting • Hardscapes For more information on how your business can benefit by investing in The Shelby County Chamber, contact us at info@shelbychamber.org – 205-663-4542 1301 County Services Drive Pelham, AL 35124 205-663-4542 shelbychamber.org
Irrigation
Elise Hearn Shaklee Independent Distributor 205-821-2270
Photo by Jon Anderson.
280Living.com May 2023 • A27 Money Available When You Need It With a Home Equity Line of Credit (HELOC), you can use the equity you've built in your home for major purchases, repairs and renovations, debt consolidation or other unexpected expenses. We have multiple HELOC options to help you get the job done. Whatever your needs may be, we are here to help you take the next step forward. This is banking at its best. This is Banking Forward. 600 Luckie Drive • Birmingham, AL • 205.313.8100 SouthStateBank.com/HELOC All loans are subject to credit approval. Member FDIC Equal Housing Lender. NMLS#403455
The goal is to celebrate women ages 60 and older who best exemplify the dignity, maturity, talent and inner beauty of senior women across the state. The organization seeks women who demonstrate volunteerism and show that it's never too late to follow your dreams or try something new, Crawford-Meeks said. It also is looking for women who demonstrate that every person has a purpose at all ages.
Here's a closer look at the four women from the 280 Living coverage area who will be competing in June.
MS. SENIOR HOOVER DONNA FRANCAVILLA
Francavilla, 62, has 30 years of experience in radio and TV broadcasting. Her journalism career has taken her around the country and world. She broadcast the news on radio stations in Philadelphia, New York, Boston, Washington, D.C., and Birmingham and worked at TV stations in Washington, D.C., and Birmingham. Most of her career — at least 20 years — was with CBS Radio, informing listeners about major news stories in Alabama, Mississippi and the Florida panhandle.
In 2000 and 2006, she participated in a journalist exchange program between Germany and America and produced a seven-part TV series on Alabama's connection to Germany. She also has reported from Cuba, Poland, Peru, France, Italy and Spain.
Francavilla also contributed or produced freelance stories to national radio and TV shows and networks. She has written for numerous publications, served 10 years as an Edward R. Murrow judge for the Radio Television Digital News Association and is a graduate of Leadership Hoover, Leadership Shelby County and Leadership Birmingham.
Francavilla founded her own public relations agency, Frankly Speaking Communications, where she produces corporate videos, podcasts and web, television and radio commercials. She is a past president of the Alabama Media Professionals and in 2016 received the organization's Communicator of Achievement award. She now serves as chairwoman of AMP's
scholarship fund.
In 2018, Francavilla suddenly lost hearing in her right ear, and an MRI revealed a benign brain tumor between her eardrum and brain. She received radiation treatment, but the problems worsened. Then a doctor discovered she had hydrocephalus (water on the brain). Doctors in October 2021 put in a shunt to remove the fluid off her brain, but the tumor grew again. This time, in July of last year, she went to California to have the tumor removed.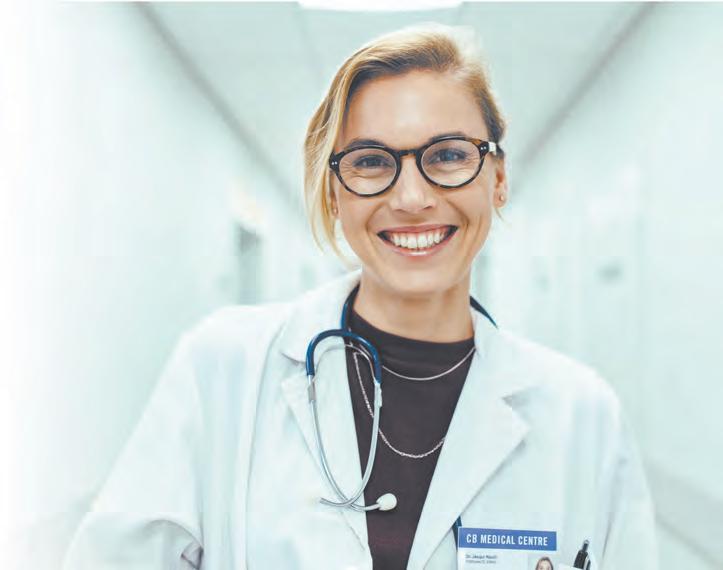 Francavilla is still dealing with the aftermath. She can't hear out of her right ear, has a constant ringing in her ear, must be careful with quick movements and has lost some of her balance. She hasn't gone back on the air
as an anchor since 2018, instead focusing on her health, counting her blessings and trying to encourage others battling dementia symptoms.
"I'm just grateful to be alive, to be walking and talking and able to contribute," she said. "I feel like I have a second lease on life. … I thought my life was over, and I appreciate it so much more now."
MS. SENIOR BIRMINGHAM TAWANA LOWERY
Lowery started her life in Anniston but moved to Atlanta after her father got a job there with Delta Airlines. She stayed there through college and a corporate career of about 35 years in the health information technology and
telecom sectors but about five years ago felt God calling her to move to Birmingham, she said.
She didn't know anybody in Birmingham, but upon moving, "my network of friends expanded immediately," she said.
God birthed within her a desire to start a nonprofit to help women overcome the challenges of life by reclaiming their courage, reconnecting with their calling and moving forward with joy and purpose to make a difference in the world for good.
She has faced a myriad of challenges throughout her own life. She was raised in an environment marked by domestic violence and her mother struggled with an addiction problem, she said. She also was raped at the age of 15 and forced to have an abortion, she said.
She married and went through a divorce, lived as a single mom in poverty and was homeless for a while in the 1980s, she said. She married again but after 25 years of marriage realized her spouse had been faithful to her for less than two years, she said.
About the same time she learned of the infidelity, both of her parents died, and "I didn't think I could keep going," she said.
But she reshaped her thinking and has been able to bounce back, she said. Now she's using her nonprofit, Miss Overcomer, to help other women do the same.
"I have a Rolodex of tragedy, and I'm so thankful for it," Lowery said. Without it, she wouldn't be in a position to help other women, she said.
Since launching the Miss Overcomer nonprofit in 2020 and relaunching it in 2021 after the pandemic caused delays, she believes she has found her true calling, she said. "I was given birth and put on this Earth for this."
Miss Overcomer, a faith-based organization, leads 90-to-120-day intensive discipleship programs for women and puts on one-day women's events. Right now, there are empowerment teams in Hoover, Vestavia Hills, Pell City and Franklin, Tennessee, and this summer Lowery plans to expand to more than 10 teams in places that include Tampa, Florida and Augusta, Georgia.
"I want to make a maximum impact until my very last breath," Lowery said. "Just because
280 Living A28 • May 2023 If your pest problem gets too much to handle... 205-663-4200 vulcantermite.com BACK... they're Keep Flies Away This Summer Flies are attracted to garbage, food & waste. Get rid of and keep flies away by regularly cleaning your garbage & recycling cans. You can flies out of your outdoor spaces by regularly cleaning up pet waste. Call The Best to Fight The Pest Are you actually reaching new patients? Be the voice of your industry in the Medical Guide. Email dan@starnesmedia.com for your Medical Guide Strategy Session PAGEANTS CONTINUED from page A1
Left: Ms. Senior Hoover Donna Francavilla. Right: Ms. Senior Birmingham Tawana Lowery Photos courtesy of Holli Hobbs.
part of life doesn't work out doesn't mean they don't have a future. You cannot quit. You have to keep moving forward."
MS. SENIOR SHELBY COUNTY DEBRA WHITE
White, 66, originally is from Albertville and grew up in north Georgia and Crossville. After graduating from Crossville High School in 1975, she went to the University of Alabama, where she met her husband.
After he graduated, they moved to Crossville briefly, but then his job with Alabama Power Co. took them around the state to places such as Montevallo, Phenix City, Gadsden and Hoover. However, they spent the majority of the time — 32 years — living in Tuscaloosa, she said. About three years ago, they moved to Chelsea to be closer to their grandchildren. "There's just something about grandchildren," White said.
White started out as a stay-at-home mom to raise her children and thoroughly enjoyed that, she said. As her children got older, she worked for an accounting firm for about five years, then took a job in the Office of Development at the University of Alabama and started back to school.
She graduated from Alabama in 1996 with a double major in management and management information services, finishing up just as her son started college. They even took one lab class together.
White went to work as a business analyst for a software development firm in Hoover for about 10 years. "I love computers and still love computers," White said. "They do exactly what you tell them to do, unlike my children."
She then did outsourced information technology work with another company for about four years before entering a new season of life where she began taking care of family members who were sick. "It was really just a great experience — crazy times, hard times, but it was really great," she said.
Now, White is doing the books and some management duties for her daughter's Blush and Blow Salon in Chelsea.
Over the years, White has volunteered with organizations such as the Make-A-Wish Foundation, the RISE Center at the University of Alabama, the Kids Play Alabama group that
helps disadvantaged families with the cost of sports registration, and organizations that raise money for breast cancer research.
A friend encouraged her to try the Ms. Senior Alabama Pageant last year, so she did and is giving it another go this year after enjoying the camaraderie and service with the women. A bunch of them served lunch at a senior center in Fultondale, sang songs at a community center in Birmingham and helped with disabled adults.
"We all have something to give back to our community, and it's a great opportunity for us to be able to do that," White said.
MS. SUPER SENIOR ALABASTER BRENDA WILSON
Wilson, 79, was born in Birmingham's Smithfield community, which was nicknamed "Dynamite Hill" because it was frequently bombed by the Ku Klux Klan during the civil rights struggle.
The granddaughter of a slave, Wilson graduated fifth in her class of about 200 at the allblack Ullman High School and then fifth out of a class of about 100 at Stillman College in 1965. She majored in English and education
and minored in art and Spanish.
She taught at Lewis Elementary in Birmingham for three years and Western Olin High School for two years before moving to Illinois to get a master's degree in design and industrial technology from Illinois State University in 1972. She worked in the art department for 13 years, including some as head of the department, before becoming director of college affairs and community relations for two years.
Wilson then took a job with Department of Defense, setting up a graphic arts studio for military dependents at the Ramstein Air Base in Germany. She met her husband, Bill, and they moved to Washington, D.C., briefly before building a house in Denver in 1990. She did some freelance work for a college and university and did real estate sales from 1999 to 2016, when she and her husband retired and moved to the Birmingham area. Her husband died of pancreatic cancer in 2020.
When she moved here, she got involved at the Alabaster Senior Center, and it became her second home, she said. When her husband died, she got involved with a widows group at Meadow Brook Baptist Church, but she also attends the Guiding Light Church in Birmingham.
She volunteers with a Community Grief Support group, helped organize a program to address gun violence by teaching conflict resolution to K-5 students, and works with the House of Refuge ministry to help unwed mothers in the first year of their children's lives.
Smith also serves as a mentor to numerous people, participates in the Silver Sneakers exercise and water aerobics program at the YMCA and loves doing artistic portraits of people and animals.
She tries not to overload her schedule but insists on maintaining an active lifestyle.
"Just because you're retired and in your 60s or 70s doesn't mean you have to sit down and do nothing," she said. "It makes me feel good to know I've contributed to somebody's happiness. I will be doing that until my last breath, and if I can do it afterwards, I will."
For more information about Ms. Senior Alabama or to get tickets to the pageants, go to mssenioralabama.com.
280Living.com May 2023 A29 No more cleaning out gutters - guaranteed! 1-844-440-9814 Call Us For a Free Estimate! www.LeafFilter.com/15off Promo: 1ALA001 70,000+ 5-STAR REVIEWS 15 % off your entire purchase* ACT NOW PROFESSIONAL INSTALLATION CUSTOMIZED FOR YOUR HOME Additional Discounts For Seniors & Military! AND FINANCING THAT FITS YOUR BUDGET! 1 1Subject to credit approval. Call for details The leading consumer reporting agency conducted a 16 month outdoor test of gutter guards in 2010 and recognized LeafFilter as the "#1 rated professionally installed gutter guard system in America. See Representative for full warranty details. *One coupon per household. No obligation estimate valid for 1 year. **Offer Valid at the time of estimate only.
Left: Ms. Senior Shelby County Debra White Right: Ms. Super Senior Alabaster Brenda Wilson.
280
GRADUATION
Q: What activities are you involved in? What achievements or awards have you received?
A: I serve as Student Government Association president and am a member of Peer Helpers, Oak Mountain Ambassadors and Beta Club, and I am a graduate of Leadership Shelby County. I received the Shelby County Character in Action award in eighth grade and currently lead a bible study for eighth graders.
I have been playing volleyball since fifth grade. I was co-captain of the varsity volleyball team, participated in my third year of bowling and played club volleyball for the North Alabama Spiker's Association (NASA).
Q: What has been the most exciting/ stressful part of your senior year?
A: Deciding which college to go to. I have been deciding between Auburn and Mississippi State and have decided to attend Auburn.
Q: What will you miss most about high school?
A: The overall school spirit that OMHS has. We do a lot of stuff as a school, and I will miss being a part of that and participating as a student.
Q: What are your plans after high school?
A: I'm interested in the Samuel Ginn College of Engineering at Auburn and majoring in industrial and systems engineering. I want to make overall company enhancements and make businesses work faster and more efficiently through time management and cost management.
Q: How do you feel OMHS has prepared you for your journey ahead?
A: It's been quite challenging overall to succeed at OMHS, and I think the challenge of the courses and different things we do have prepared me to face some challenging things in college and beyond. We do a lot of group work and hands-on experiences, which I think will help me in college and in the future.
Q: What's your favorite student event or tradition?
A: Homecoming. Everyone gets together and it's big on class unity. The athletic games, donation competitions, dress up days, making the float for the parade, the football game and the dance.
OMHS guidance counselor Leigh Huff described Abby as a bright, well-rounded young woman who excels in everything she is involved in.
"Abby has a strong work ethic," Huff said. "Whether it be in the classroom, a student organization, or on the volleyball court, if Abby is involved, she is going to give 100%. She is a team player in all aspects of life. She is respectful, humble, honest, and a great communicator and a leader who strives to do her best and make a positive impact on those around her. Abby is an active member of our community and always finds a way to give back. She is always looking to serve to make her community better and always treats others with respect and kindness."
CHELSEA HIGH SCHOOL: AHMED DIALLO
Ahmed was born in Brooklyn, New York, and lived his early years in Guinea. He first attended Homewood City Schools, where he only spoke French and Fulani as a kindergartner but quickly picked up the English language. He moved to Chelsea in 2016 and has attended Chelsea schools since sixth grade. He has taken AP classes throughout high school.
Q: What teacher or teachers have had the most impact on you?
A: Serra Smith, my English teacher in 9th and 11th grades. I had her twice, so she made double the impact. Her classroom was an open environment for learning. She had control over her class and it was a place where you could share how you felt and opinions were respected. She really connected with her students.
Q: What activities are you involved in? What achievements or awards have you received?
A: I'm a peer Helper officer, a member
Graduation Ceremonies
BRIARWOOD CHRISTIAN
► Graduates: 140
► Date: May 14 at 3 p.m.
► Location: Briarwood Presbyterian Church
CHELSEA
► Graduates: 339
► Ceremony: May 23 at 2 p.m.
► Location: Samford University's Pete Hanna Center
SPAIN PARK
► Graduates: 370
► Date: May 24 at 5 p.m.
► Location: Samford University's Pete Hanna Center
OAK MOUNTAIN
► Graduates: 345
► Date: May 25 at 6 p.m.
► Location: Bartow Arena
of National Honor Society and a member of Distributive Education Clubs of America (formerly FBLA). I played varsity basketball and ran track. I have done karate since third grade and currently participate in kickboxing.
Q: What has been the most stressful part of your senior year?
A: I was in a car accident on Jan. 18. It felt like it made my senior year three times longer. I was in the hospital for a week and missed school. I couldn't run track. However, I feel like it gave me time to reflect on how fleeting life is and how quickly it can be taken away, and I feel like it made me appreciate life a lot more.
Q: What will you miss most about high school?
A: I will miss the community. I've been part of so many clubs like Peer Helpers, basketball and track. I made a lot of connections with a lot of people and I most likely won't see a lot of them again.
Q: What are your plans after high school?
A: I will be attending Northeastern in Boston. They have a 7% acceptance rate and are in the top 40 colleges in the U.S. I chose it because of their co-op part of the curriculum, where for two semesters they pair you up with a company in partnership with the school, so you work at a company during the school year. At graduation, I will have a four-year degree and one full year of experience. I want to study computer science and become a quantitative analyst. Boston is a big city with a lot of young academics and surrounding schools. I wanted to have a different experience than those around me and am blessed to be able to choose that.
Q: How do you feel CHS has prepared you for your journey ahead?
A: It's been able to provide me with a lot of clubs and sports opportunities. There's a solid community in a lot of clubs where you're encouraged to try your best by teachers and peers. There's a culture of education and community. Everyone knows everyone. Trying your best is looked upon as good, and AP and honors classes are very accessible.
Q: What's your favorite student event or tradition?
A: IMPACT Day. As Peer Helpers, we have
a full day where we invite students to come and break down the social barriers at the school, tackle prejudice and make the community better by talking and communicating with students. We also host mental health week and try to tackle some of the things high schoolers deal with like depression, anxiety and stress.
Q: What are some of your hobbies?
A: Kickboxing, reading and anime.
SPAIN PARK HIGH SCHOOL: EVAN HOUSER
Evan was Spain Park's junior Finley Award representative last year and plays on the varsity basketball team.
He originally attended elementary school at Creekview Elementary in Alabaster, then Phillips Academy in Birmingham before his family moved to Greystone, where he began at Greystone Elementary in second grade and has been in the Hoover City School system since.
Q: What teacher or teachers have had the most impact on you?
A: I've had so many meaningful and impactful teachers that it's hard for me to select just a few, but I do have some favorites. Mrs. Murphree was my third grade teacher at Greystone, and even though it was so long ago, she is still one of my favorites. In elementary school, I was a big crybaby, but Mrs. Murphree always stuck up for me. Mr. Parker, Mrs. Wallace and Mrs. DiChiara are probably the teachers in high school that have had the biggest impact on me. When I was a freshman and joined Model UN ,having no idea what I was doing, Mr. Parker steered me in the right direction, and now as vice president I have successfully participated in numerous debates and Model UN competitions. Mrs. Wallace and Mrs. DiChiara are probably the sweetest people I know; they have helped me so much in school and helped me with college admissions. I am extremely thankful for them taking the time to appreciate me as a student and help me become who I am today.
Q: What activities are you involved in? What achievements or awards have you received?
A: I have played on the Spain Park basketball team all four years of high school,
where we have been to three straight Final Fours and won three straight regional and area championships. As a part of the team, I have been named a Scholar-Athlete for a 4.0+ GPA. I currently serve as president of Spain Park's senior class and I have served as class president for the past four years. I also serve as vice president of my school's Model UN club, president of the school's National Honor Society chapter and senior representative of Key Club. I lead a community service organization called CleanHoover, which organizes environmental cleanups and encourages teenagers to get involved in preserving their local surroundings. This past summer, I served as an intern at a biomedical engineering lab at UAB. I am a member of seven different honor societies (Math, Latin, History, Science, National, Speech and Debate and Computer Science) and was named an Academic Letterman twice. I was selected as a recipient of the National African American Recognition Award, named a PSAT commended student and an AP Scholar with Honor for my AP and PSAT scores.
Q: What has been the most exciting/ stressful part of your senior year?
A: The college admissions process. It's exciting to see where I will end up, but the process of writing so many essays, waiting painstakingly for decisions and ultimately trying to decide the best option is extremely stressful.
Q: What will you miss most about high school?
A: I am really going to miss all of the friends I made at Spain Park. I feel as if I have made a connection with almost everyone in my class and it's sad knowing that I won't be seeing many of them for a long time. I cherish all the memories I made with friends over the past four years, so going to college will definitely be an adjustment. I will also miss all of the teachers who have got me to where I am today. Every teacher I had has made a lasting impact on me, and I am going to miss how friendly and helpful every teacher at Spain Park has been to me.
Q: What are your plans after high school?
A: After high school, I plan to attend a four-year university for a major in biomedical engineering and then go on to medical school to become a immunologist. Currently, I am undecided on where I will attend, as I have been blessed and extremely fortunate to have been accepted into 22 different universities, including seven top-20 colleges. Right now I am currently deciding between Vanderbilt, Columbia, Cornell and the United States Naval Academy, but it will be pretty difficult for me to make a final decision.
Q: How do you feel Spain Park has prepared you for your journey ahead?
A: Taking a mostly AP/advanced course load at Spain Park has prepared me for the rigor and level of work associated with college classes. Other than just schooling and academics, Spain Park has taught me how to foster connections and develop meaningful relationships. I feel confident that my experience at Spain Park will allow me to succeed no matter what.
AHMED DIALLO
ABBY O'DELL
Photos by Erin Nelson.
CONTINUED from page A1 Living A30 • May 2023
Q: What's your favorite student event or tradition?
A: My favorite student event is definitely pep rallies. I love the energy as the entire basketball gym is filled to the brim with 1,600 students. At our pep rallies, cheerleaders perform, we celebrate our sports team accomplishments, our dance team performs and we even get students to participate in games. It is Spain Park tradition to play the Ice Cream and Cake song at our pep rallies, and it's pretty cool knowing that when I was a freshman I had no idea how to do the dance and now I would consider myself a pro. We always end pep rallies with our spirit stick competition (seniors rule) and our alma mater.
Q: Do you have any hobbies and/or a job?
A: In my free time, I love to weightlift,
ALEXA GRACE LINDLEY
run, read and play video games with my friends. I am always trying to pick up new skills and I have been trying to teach myself how to play piano on a new keyboard I got for Christmas. I have worked at the Greystone Country Club's pool and tennis shop for the past year and a half, but I now work at the Jersey Mike's on U.S. 280.
BRIARWOOD CHRISTIAN SCHOOL: ALEXA GRACE LINDLEY
Alexa Grace has attended Briarwood Christian from kindergarten through 12th grade.
Q: What teacher or teachers have had the most impact on you?
A: Mrs. Kimberly Kolling has impacted me as an individual in ways unimaginable. Her love and intentionality towards her students is amazing. Every time I stepped into her
classroom, she brought me the most joy. She got to know each of her students on a personal level and made me feel so seen. I'm so grateful to have had her my sophomore year for Algebra 2.
Q: What activities are you involved in? What achievements or awards have you received?
A: As a senior, I have been an Alabama Girls State representative; a member of the National Honor Society, Mu Alpha Theta, the Student Government Association, the Lionettes dance team and the Oak Mountain Presbyterian Church student leadership team; co-captain of the Lionettes Dance Team; a delegate at-large of the executive SGA board; a soprano section leader and member of Radica Show Choir; and a soprano section leader and dance captain
in the Karis Show Choir.
In previous years, I was also a Briarwood student ambassador, National Spanish Honors Society member, SGA class president and executive chaplain, the backstage manager for the theater department and a member of the STARS Over Alabama.
Q: What has been the most exciting/ stressful part of your senior year?
A: It was definitely stressful deciding which college I was going to attend, but it was also a very exciting transition period looking ahead to college. Senior year is so exciting because everyone has grown so much closer, and there are so many "lasts."
Q: What will you miss most about high school?
A: I will definitely miss getting to see my mom at school and show choir. My mom is an English teacher at Briarwood, and I love getting to visit her classroom. In addition, choir has been my most favorite extracurricular activity in high school. It is the sweetest group of people, and Mrs. Mixon is the best choir director!
Q: What are your plans after high school?
A: I plan to attend the University of Alabama and have committed to the musical theater program with a double major in political science. My goal is to attend law school and become a divorce and child custody attorney.
Q: How do you feel Briarwood has prepared you for your journey ahead?
A: I feel that Briarwood has prepared me very well. I have learned how to encounter different situations and different types of people.
Q: What's your favorite student event or tradition?
A: My favorite student events were our home football games. The whole student section is so encouraging and has so much spirit towards our school and players.
Q: Do you have any hobbies and/or a job?
A: I am a choreographer for Briarwood's drama department and a dance team prep teacher. Teaching is my passion, and I have loved using my gifts to help younger students.
EVAN HOUSER
280Living.com May 2023 A31
Left: Photo by Erin Nelson. Above: Photo courtesy of Alexa Grace Lindley.
Do you have ongoing pain that gets in the way of your favorite activities? Come see us! You do not need a referral to make an appointment with a physical therapist.
Our team will perform an initial assessment and communicate with your healthcare team to get a referral if further medical treatment is needed. Additionally, our clinics offer a variety of wellness services that can reduce pain and improve mobility.
Carmen struggled with back pain for most of her life and received pain block injections every six months to manage her pain before she was referred to TherapySouth Greystone for physical therapy. As part of her treatment plan, Carmen was introduced to functional dry needling which gave her complete relief and eliminated her symptoms. Now, Carmen comes to the clinic biweekly to see her therapist Beth for dry needling. This allows her to stay active with her three kids and be a competitive tennis player in the community.
I can stay ahead of the pain. Even when I experience an injury while playing, I can come into the clinic the next day for dry needling. The best part is not having to depend on medication like I was for so many years. Beth takes time with me and treats my pain comprehensively. I even referred my husband to come in for dry needling after he had struggled with tendonitis and now he has been pain free for a year!
www.therapysouth.com
If you're ready to take the next step in your wellness journey, scan the QR code to schedule an appointment at a TherapySouth clinic near you.
No referral? No problem!
'' '' GREYSTONE 2823 Greystone Commercial Blvd 205.408.1713 Cathie Bonner, Clinic Director CHELSEA 100 Chelsea Corners Way, Suite 100 205.678.7272 Robby Head, Clinic Director PATCHWORK FARMS/ALTADENA 3056 Healthy Way, Suite 116 205.783.5270 Ryan Hunt, Clinic Director
Beth Douglass, PT, DPT, with her patient, Carmen Ryals, Mom and Tennis Player
Lions reaping benefits of hard work
By KYLE PARMLEY
The Briarwood Christian School girls soccer team has finally seen the light at the end of the tunnel this spring.
After a few years of slogging through one of the toughest areas imaginable, the Lions have put together a 2023 season to be celebrated. Briarwood posted a 6-0 mark in area this year, sweeping Indian Springs, Pelham and Helena in area play.
The Lions have risen to No. 2 in the Class 6A rankings and are looking for more as the playoffs loom.
The confidence is evident in the players' eyes. They have known they were a good team the last few years, but the hump of Homewood and Mountain Brook in area play has simply been too much to overcome, as they are two of the top programs in Class 6A. But in Ryan Leib's tenure as head coach at Briarwood, the Lions have always fielded a solid, if not strong, team.
"It's been so nice to finally be like, 'We're good and this year, our record actually shows it,'" said senior captain Bradford Latta. "We've been good in the past, but maybe our record hasn't been."
Briarwood has six seniors on this year's team, with Latta and Abigail Hoaglund serving as the team's captains. Jolee Giadrosich, Piper Eighmy, Makayla Sato and Lindsey Weigant are part of the group leading the charge this season as well. Eighmy is committed to play soccer at Central College in Iowa.
"The key is good senior leadership," Leib said. "They're intense but calm, they don't try to make drama, they enjoy each other,
they like to have a good time together, but they're focused on what we're trying to get accomplished."
Overture Tri b ut ary |
Overture Tri but ary's ce le bra t ed reputat ion i n Birmi ng ham i s ow ed t o mo re tha n jus t i ts rs t -ra te, prem ium a partmen t and co t tage s tyl e hom es.
e acti ve ad ul t co mm un it y's life sty le in nov ati on and we llb ei ng e mp h asi s a re perh aps its mo st sign i cant di e re ntiat o rs . e y enco mpa s s d e tai le d me as ures to k eep every re sid e nt f e el ing ene rgetic, en ga ge d , f ul lled, a nd conn ect e d with th eir ne i ghbors. It's a c omm u nity w hose id ea o f cre ating a satis factory experi ence do es n o t e nd wit h th e h om e nis hes a nd t echnolog ica l conve ni e nc es (t hough t hose are esse ntial, as well), bu t co nti nues to inc l ud e individ ual wel lne s s in a wide s en se o f th e c on cept .
ro ug h detai le d p l an n in g an d pro fe ssiona l ove rsi g ht , le d by a full -time L if es ty le Coo rdi n at or, res id e nt s ca n dep en d o n ro utin e e xerci se classes and activities to maintai n or
"The leadership from everyone on the team has been good, and everyone is trying to fulfill their role," Hoaglund added. "That's helped a
furth er d evel op th eir tn ess/ h ea lth. e c o mm u nit y's e xtra ordinary tn e ss ce n te r is c omp re he nsiv el y out tt ed f or bot h individua l trai ning and enj oya ble gro up s ession s in th e adj o inin g yo ga s tudi o. Org ani z ed g at h ering s mi gh t al so inc l ude ches s a n d bil lia rds conte st s t o keep th e s trate gic wh eel s s pi n ni ng
Over tu re Tr ib uta ry e xists t o hel p re sid e nts de vel op st rong c omm u nity ties with one an other. e idea i s t h at your f amily liv es near b y f or re gul ar vi s it s, whil e yo ur neig hbors are ri g ht n ext door and read y to join yo u on the next tne ss o utin g, g am e ni gh t, l an gu ag e cours e, spa da y, or e ven in g tri p to a loc al restaurant . Choose how to spend each da y, organize new activiti es of y ou r own , have t he f ami ly ov er for a m eal, and tre at ever y day as a c ha nc e to reac h every we ll ness g oa l o n your terms
You
lot. All six seniors are stepping up and being leaders."
Briarwood had a big moment a couple weeks into the season, when the Lions knocked off Mountain Brook 3-2. That result served as a springboard. The Lions narrowly lost to topranked Homewood a few days later, but had not lost since as of April 20.
"It was early, so we were still trying to figure it out, but when that happens, you're like oh, we could do something," Leib said. "The kids played great, it was a good win for us and that just gave us confidence."
Homewood knocked off the Lions on Feb. 28, but Briarwood nearly leveled the match at the end of regulation. There were plenty of positives to take away from the game.
"I felt good about that, because we got chances against them," Leib said.
If Briarwood is to make a run deep into the playoffs this season, Leib hopes to see the team defense continue to improve. Latta said one thing the Lions will need to do is maintain focus for full games and not have any lapses. Hoaglund wants to see her teammates continue to fight no matter the circumstances.
All of those details were tested in the regular season's final stretch, as the Lions took on three 7A foes: Chelsea, Oak Mountain and Spain Park. Oak Mountain and Spain Park were each ranked in the top three in 7A in the middle of April.
The Lions have been rewarded for their efforts so far in 2023, and many of the seniors have been playing together since they were in elementary school. Now, they have a chance to solidify their legacy in May.
"It's a great group of young ladies and we're having a good time," Leib said.
B SECTION MAY 2023 Sports B4 Events B10
Roundup B14 Opinion B18 Calendar B19 bedzzzexpress.com
Metro
're
ted ! Grand Opening Casino Night
I nvi
5:00pm - 8:00pm
Join us for the Grand Opening of Overture Tributary! Enjoy an evening of blackjack, roulette, complimentary refreshments, a DJ and dancing, and more! Enter to 55+ apartment community while you're here.
by
1 5th
55
33 -1277
ibu tar y.com
Friday, May 19th |
3171 US-280, Birmingham, AL 35243
RSVP
May
8
-2
OvertureTr
55+ Ac ti
O er i ng Countless A ct ivi ty Pr ograms at O ver tu re Tri b uta ry
ve A dult Livin g
Briarwood's Abigail Hoaglund (3) passes the ball in a match against Helena at Briarwood Christian School on April 6. Photo by Erin Nelson.
B2 • May 2023 280 Living 420 INVERNESS CORNERS BIRMINGHAM, AL 35242 205.991.3511 Spanish Bilingual Practice | Se Habla Espanol WWW. CHIROPRACTICTODAY .COM FOR THE HUGE OUTPOURING OF SUPPORT FOR OUR $2,000.00 30 SOCIETY BENEFACTOR Thank You! RAISED FOR All 3 dogs were adopted & we had over 200 in attendance! We look forward to serving the community for many more years to come! YEAR CELEBRATION! https://www.facebook.com/ chiropractictoday New symptoms? Heart care shouldn't wait © Ascension 2023 All rights reserved. Feeling out of breath during short walks or when climbing stairs? It may be time for you to talk with a heart care specialist. From heart screenings to managing chronic heart conditions, get the care you need close to home. And getting the right heart care sooner can make a difference. Talk with a cardiologist who listens Find a doctor at ascension.org/StVincentsALHeart Our facilities are currently taking precautions to help keep patients and visitors safe, which may include conducting screenings, restricting visitors, masking in areas of high community transmission and practicing distancing for compassionate, safe care. We continuously monitor COVID-19 guidance from the Centers for Disease Control and Prevention (CDC) and adjust our safety practices and safeguards accordingly.
Where every day is yours to live inspired. Outstanding experiences. Neighborly feel.
The Crossings at Riverchase offers everything you want and more — flexible living options, thoughtful amenities and convenient services. Enjoy more of what you love while surrounded by a vibrant array of opportunities and activities, not to mention all-day dining with your choice of chef-prepared, seasonal menu items and wellness-focused programming for enrichment in mind, body and spirit. Whether you're looking for independent living, assisted living or memory care, our community feels right for all the right reasons.
Explore the refreshing senior lifestyle waiting to be found at The Crossings. Call 205-216-4008 or visit TheCrossingsAtRiverchase.com to schedule an appointment.
280Living.com May 2023 • B3 2171 Parkway Lake Drive | Hoover, Alabama 35244 Independent Living | Assisted Living | Memory Care ALF #D5986 | SCALF #P5928
Postseason push in the cards for Jags baseball
By KYLE PARMLEY
The Spain Park High School baseball team appears to be hitting its stride at the perfect time.
The Jags parlayed the momentum from some pivotal wins in March into a strong start to Class 7A, Area 6 play, locking up a playoff spot by mid-April.
"Going into the season, we knew we had a lot of experienced guys back, a lot of veteran guys back, some of which had been on varsity for two and three years," Spain Park head coach Will Smith said. "We really purposefully tried to make our schedule as difficult as possible."
Following a loss to Vestavia Hills on March, the Jags won 12 of their next 14 games, with half of those coming in games won by two runs or less. Winning those tight games has been a big boost for Spain Park.
"It gets contagious from a psychological standpoint," Smith said. "You beat good teams and play close games. From our standout, it's been very beneficial. Being in those things and being successful and finding the right ingredients in kids that can play and perform under pressure was very valuable for us."
Smith said the Jags have been playing great defensively after shuffling things around. Evan Smallwood is now at third base, Aiden Berke has moved into the shortstop spot, James Battersby has moved over to second base and Cole Edwards is playing first.
Spain Park's bats have also been performing at a high level.
"One through six in our order has carried us and it's been a different guy each night that gets the big hit," Smith said. "Having Evan, Cole, [Jacob] Tobias and Clay [Spencer] at the top of the order, then add Matthew Widra
and Battersby, that has been very good all year long." Smith said the bottom third of the order has also been coming through in pivotal moments, and those guys continuing to do so will help in a big way.
The Jags' pitching staff has benefited from the offense's success and is having success in its own right. Lucas Thornton has thrown the first games of the area series, with CJ Gross starting games as well. JR Thompson has been an effective closer, and Smith mentioned guys like Tobias and Blake
Statewide Residential, Commercial, and Industrial Service
Patrick that will provide critical innings down the stretch.
"The ability to throw a lot of strikes and play good defense behind is a good recipe and allows you to be successful," Smith said.
There is an opportunity for Spain Park to make a run down the stretch, as the Jags have been a top-five team in 7A as of the middle of April.
"I've always thought it's a special group," Smith said. "It's a group that's got an opportunity to do something special."
Knowing the quality of all the 7A teams across
the Birmingham area, there's always a thin line between making a deep run in the playoffs or facing a premature ending to the season. Smith is not putting any specific goals on his team's back for the month of May. But he hopes to get the chance to coach them for several more weeks.
"There's a lot of high character, a lot of valuable intangibles in the group, as well as a lot of ability, too," he said. "Obviously, I hope we have an opportunity to play postseason baseball for several weeks."
B4 • May 2023 280 Living Sports
PHONE: 205-668-2626 EMAIL: INFO@PARROTSTRUCTURAL.COM WEBSITE: WWW.PARROTSTRUCTURAL.COM
Helical Piers
Spain Park's Clay Spencer (6) swings at a pitch in a game against Briarwood at Spain Park High School on March 24. The Jags defeated the Lions 5-3. Photo by Erin Nelson.
280Living.com May 2023 • B5 For more details and to register briarwoodsoccer.com | 205.776.5114 Email: soccer@briarwood.org Open To Anyone Age 10-18 Years Old Open To The Public | No Cost To Tryout Teams Compete in ASA State League Div I and DII levels BRIARWOOD SOCCER CLUB EST. 1981 BRIARWOOD SOCCER "We play a great game, we serve a great God, we are ambassadors" - II Corinthians 5:20 May 15-24 | Pre-Register by May 12 U13-U19 May 15-17 U11-U12 May 22-24 Team Tryouts 2023 BOYS TRYOUTS Briarwood 119 Fields, 6196 Cahaba Valley Rd GIRLS TRYOUTS Engel Field, 5080 Cahaba Valley Trace
Regions Tradition here to stay until 2032
By JON ANDERSON
Organizers of the Regions Tradition golf tournament, the first of five major tournaments on the PGA Tour Champions schedule, are riding high after tour officials last year announced they were extending the tournament venue another 10 years.
That means it will be at Greystone Golf and Country Club through 2032.
"Not many tournaments get that kind of extension," said George Shaw, the tournament director for Eventive Sports, formerly known as the Bruno Event Team.
This year's Regions Tradition, which features 78 of the best golfers ages 50 and older, is scheduled for May 10-14, with the Drummond Co. Celebrity Pro-Am on Wednesday, May 10, and four rounds of championship play Thursday through Sunday. Gates open at 7 a.m. Wednesday and 8 a.m. Thursday through Sunday.
Golfers expected to play include Justin Leonard, Padraig Harrington, John Daly, Ernie Els, Jim Furyk, Retief Goosen, Vijay Singh, Colin Montgomerie, Darren Clarke, Kenny Perry, Miguel Angel Jimenez, David Toms, Mike Weir and Tom Lehman.
Celebrities scheduled for the pro-am include new Auburn football coach Hugh Freeze, Georgia football coach Kirby Smart, UAB football coach Trent Dilfer, Alabama A&M football coach Connell Maynor, Alabama State football coach Eddie Robinson Jr., Alabama basketball coach Nate Oats, former NFL and Major League Baseball star Bo Jackson, former Auburn and NBA star Charles Barkley, country music singers Riley Green and Randy Owen, former U.S. Secretary of State Condoleezza Rice, former Atlanta Braves star Dale Murphy, former U.S. Army soldier and "Dancing with the Stars" contestant Noah Galloway, former Alabama quarterback and now sports broadcaster Greg McElroy, U.S. Sen. Tommy Tuberville and TV and radio personality Paul Finebaum.
The pro golfers will be playing to win $375,000, and the total purse for the tournament is $2.5 million.
The Tradition tournament first was held in Arizona for 14 years from 1989 to 2002, then it moved to Oregon for eight years before coming to the Birmingham area in 2011. In the Birmingham area, it replaced the Regions Charity Classic, which began in 1992 as the Bruno's Memorial Classic.
The Regions Tradition was held at Shoal Creek Golf & Country Club its first five years and then switched to Greystone Golf & Country Club in 2016, which was the original location of the Bruno's Memorial Classic.
The Birmingham area tournament has raised more than $21 million for charities since 1992, including more than $5.5 million since becoming the Regions Tradition in 2011. Last year's tournament, which attracted
an estimated 75,000 people, raised more than $1.5 million for charity, with Children's of Alabama getting at least $200,000 of that, Shaw said.
One of the special features for fans this year will be a concert by Chuck Leavell, who was a member of the Allman Brothers Band in their peak years in the 1970s and has been with The Rolling Stones since 1982. He also has toured and recorded with Eric Clapton, George Harrison, David Gilmour, Gov't Mule and John Mayer.
Leavell was born in Birmingham and lived in Montgomery and Tuscaloosa before moving to Macon, Georgia, where he also works as a tree farmer, Shaw said. Leavell's concert is scheduled to take place about 4 p.m. at the 10th hole after game play ends on Saturday. Admission is free to anyone with a tournament ticket, and the concert should last about 1½ to
two hours, Shaw said.
Mike Weir, PGA Pro, tees off from hole 1 during the NCR Celebrity Pro-Am at the Regions Tradition tournament held at Greystone Golf and Country Club's Founders Course in Hoover in May 2022.
Another feature this year will be a ladies long drive contest, featuring female golfers from Alabama colleges and universities.
The tournament also will feature more food trucks than in the past, at the request of fans, Shaw said. Expected food trucks include Eugene's Hot Chicken, Margarita Grill, Krazy Good BBQ, Street Bowlz and O.Henry's Coffee, he said.
Tickets for the tournament cost $25 per day, but children 18 and younger get in free with a ticketed adult. Public parking is free at Meadow Brook Corporate Park at 2600 Corporate Drive, with free shuttles dropping off guests at the Greystone clubhouse. There also is a rideshare lot for Uber and Lyft, with dropoff and pickup next to the clubhouse. For more information or tickets, go to regionstradition.com.
B6 • May 2023 280 Living Mon 5-9 p.m. | Tues - Thurs 11 a.m. - 2 p.m. & 5-9 p.m. | Fri- Sat 11 a.m. - 9:30 p.m. *Bar opens at 4 p.m. Monday-Thursday* We're Celebrating 15 Years! REQUEST A FREE QUOTE TODAY 205-520-9777 foundationsunlimited.com FOUNDATION REPAIR BASEMENT WALL REPAIR FLOOR LEVELING CRAWLSPACE ENCAPSULATION FOUNDATION PROBLEMS? WE HAVE THE SOLUTION. Family-Owned and Operated Since 1996
Photo by Erin Nelson.
Hoover gears up for 27th SEC Baseball Tournament
By JON ANDERSON
The SEC Baseball Tournament returns to Hoover Metropolitan Stadium on May 23-28 for the 27th time.
The Hoover Met has been the home for the tournament every year since 1996 except 1997, when it was held at Golden Park in Columbus, Georgia, and 2020, when the tournament was canceled due to the pandemic.
The SEC last year renewed its contract to stay at the Hoover Met through at least 2024 but is keeping its options open for the 2025 baseball season, when Texas and Oklahoma will be part of the league, said Herb Vincent, SEC associate commissioner for communications.
Hoover officials continue to make tweaks to improve the experience for fans and teams alike.
This year, there will be new hospitality areas, including a Patio Club on the terrace lawn area located above the outfield down the third baseline and a Tailgate Town where fans can rent tents on the grassy area between the Hoover Met Stadium and Finley Center on the first base side, Vincent said.
Guest service booths are being added at the main gate, the gate down the first baseline and at the Finley Center, where there will be a FanFest set up with games, activities and entertainment, said Erin Colbaugh, Hoover's parks and recreation director.
There will be an increased focus on customer service in an effort to make sure the experience is pleasant for fans and teams alike, Colbaugh said.
A different company, On-Site Productions, is managing the FanFest this year. The Ferris wheel and zipline will be gone, but new additions will include a laser tag area and mechanical bull, Colbaugh said. The FanFest also will include an arcade with virtual reality games and driving simulators, inflatables, pool, air hockey, foosball, cornhole, a Euro bungee jump, large video screen broadcasting the baseball games and a stage with live entertainment, she said.
This year, there also will be a youth baseball tournament featuring up to 42 teams on adjacent
turf fields, held in conjunction with the SEC Baseball Tournament, Colbaugh said.
There are improvements for the teams as well. The locker room level, including the space for the umpires and grounds crew, has been renovated with new flooring, lighting, lockers and paint and renovated bathrooms, she said. The batting cages where teams practice on the nearby Field 1 of the Hoover Met Complex also will be covered to get players out of the hot sunlight, she said.
The format for this year's tournament will remain the same, featuring the 12 SEC teams with the top winning percentages. Seeds 5-12 will meet in single-elimination play on the first day, followed by double-elimination play
Wednesday through Friday. The tournament will return to single-elimination play Saturday, and the championship is scheduled for Sunday afternoon.
Last year's schedule had to be shuffled due to rainouts early in the week, with additional games being played Friday and Saturday, but SEC officials still were pleased with overall attendance of 139,630 for the week, said Ben Beaty, assistant director of communications. That was the fourth highest attendance since the tournament began, with the highest being 162,699 in 2019. The championship game between Tennessee and Florida drew 13,270 people, the fifth largest crowd for an SEC baseball title game and second largest for a title game that didn't
The Florida Gators take on the Tennessee Volunteers in the championship game of the 2022 SEC Baseball Tournament before a crowd of 13,270 people at Hoover Metropolitan Stadium in Hoover in May 2022.
include Alabama.
The 170 spaces at the RV Park at the Hoover Met Complex already are sold out for this year's tournament, and reserved seating tickets inside the stadium sold out the first day they were offered, officials said.
General admission tickets are on sale at secticketoffice.com, including books with one ticket for each session for $110, six general admission tickets good any session for $78 or single tickets good for any session for $18. Specific singlesession tickets go on sale May 21 after teams are selected. Group tickets of 15 or more people are $13 each.
For more information, visit secsports.com/ championship/baseball.
280Living.com May 2023 • B7 ELS YEAH! ERNIE ELS REGIONS TRADITION MAY 10-14 fantastic selections Friday, June 10, 2023 6:00 -10:00 pm Tickets on Sale Now! Birminghamzoo.com/ZooBrews2023
Photo by Jon Anderson.
HIGHLIGHTS PHOTOS BY ERIN NELSON
B8 • May 2023 280 Living
Above: Briarwood's Jolee Giadrosich (2) passes the ball in a match against Helena at Briarwood Christian School on April 6. Below: Spain Park's Klara Thompson (15) catches a fly ball in an area game against Chelsea at Spain Park High School on April 4
Left: Oak Mountain's Boyd Dela Vega (7) swings at a pitch for a base hit in a game against Shelby County during the Buccaneer Classic spring break tournament at the Hoover Met Complex on March 31. Right: Briarwood's Bradford Latta (36) heads the ball toward the goal in a match against Helena at Briarwood Christian School on April 6.
Left: Oak Mountain's Alex Taylor (18) heads the ball in a match against Chelsea at Oak Mountain High School on Friday, March 24. Above: Chelsea's Kathryn Bryars (15) hits a double in an area game against Spain Park at Spain Park High School on April 4.
Briarwood's Jacob Souders (15) pitches in a game against Spain Park at Spain Park High School on March 24.
280Living.com May 2023 • B9
Walks/runs set in May for Hoover area
By JON ANDERSON
Several walks and runs are planned in and around Hoover in May to raise money for various nonprofits. Here are some details on a few of them:
DONOR DASH FOR LIFE 5K
The Donate Life Alabama nonprofit, which educates people about organ, eye and tissue donation and encourages people to register to donate, is having its fourth annual Donor Dash for Life 5K at Veterans Park in Hoover on Saturday, May 6.
On-site registration is at 8 a.m., and the 3.1mile race is scheduled to start at 9 a.m. The cost is $30, plus a $3.95 signup fee, but organizers also encourage people to form teams to raise money to support the cause, said Ann Rayburn, secretary for the nonprofit's board of directors.
As participants run the course, organ recipients, organ donors and their families will cheer on the runners, Rayburn said.
The first year's race was held virtually in 2020, and the in-person race has grown from 90 people in 2021 to 136 last year, Rayburn said. Last year's race raised about $4,000, and this year organizers hope to attract at least 150 people and raise at least $5,000, she said.
Prizes will be given to the team that raises the most money and the team that demonstrates the best spirit, Rayburn said.
For more information or to register, go to runsignup.com/Race/Events/AL/Hoover/ DonorDash4Life5K.
WALK TO CURE ARTHRITIS
The Arthritis Foundation has scheduled its 2023 Alabama Walk to Cure Arthritis for
Sunday, May 7, at Veterans Park in Hoover.
This year, the walk is being held on a Sunday afternoon rather than a Saturday morning, and is scheduled to begin at 2 p.m.
The aim is to honor the 59 million people in the United States who battle arthritis and raise money to find better treatments and a cure for the disease, which causes pain in people's joints and can reduce mobility.
The Walk to Cure Arthritis is the flagship fundraising event for the Arthritis Foundation. People are encouraged to form teams to both raise money and participate in the event.
The goal this year is to raise $50,000. As of April 5, 39 people on 10 teams had signed up for the Alabama walk at Veterans Park and had raised more than $3,100, according to the Arthritis Foundation website.
For more information or to register to walk or raise money, go to events.arthritis.org.
BIRMINGHAM GREAT STRIDES WALK
The Cystic Fibrosis Foundation's Birmingham-area Great Strides Walk is moving from Hoover's Veterans Park to Wald Park in
Vestavia Hills this year.
The foundation decided to move the walk after many years at Veterans Park because it could no longer reserve space in the park pavilion, said Jennifer Holley, the development director for the foundation's Alabama chapter.
Plus, Wald Park is more centrally located for the Birmingham area, and the Cystic Fibrosis Foundation this past year developed a strong partnership with the Student Government Association at Vestavia Hills High School, which raised $64,000 this past fall for the foundation, Holley said.
This year's Birmingham Great Strides Walk is scheduled for Saturday, May 20, with check-in at 9 a.m. and the walk beginning at 10 a.m.
About 225 people participated in last year's walk and raised at least $115,000, surpassing last year's goal of $98,500, Holley said. The goal this year is $125,000. As of April 5, about $13,000 already had been raised or pledged, according to the foundation's website.
The Birmingham walk is one of seven Great Strides Walks held throughout the state. The first is April 15 in Montgomery, and others are April 22 in Tuscaloosa and Dothan, April 29 in Mobile and May 13 in Huntsville and Auburn. Last year, the foundation raised about $450,000 statewide, and this year's statewide goal is $480,000, Holley said.
People are encouraged to create fundraising teams, getting people to sponsor them in the walk, either individually or as a group, but that's not a requirement for participation, she said.
To register for the Birmingham Great Strides Walk, go to cff.org/alabama and click on Events to find the Birmingham walk.
True Crime podcasters to host event in Bluff Park
By LEAH INGRAM EAGLE
Lindsay Moryoussef and Jenn Blakeney are coming up on six years of their podcast, "Corpus Delicti — The Body of a Crime," and this month they are bringing other true crime podcasters to the area for a special event.
True Crime Live Birmingham is set for Saturday, May 6, at Wild Roast Cafe in the Bluff Park Shopping Center in Hoover from 6:30 to 9:30 p.m. Joining the duo at the event will be six other podcasters:
► Already Gone
► Crime on the Record, another Birmingham podcast
► Our True Crime Podcast
► Southern Gothic
► True Crime Bull Sh**
► Killin Missin Hidden Moryoussef, a resident of Highland Lakes, and Blakeney, a resident of Ross Bridge, did their first live show in 2019. They had to pause those events during the pandemic, but now they and others in the true crime community are ready to get back to it.
It was during a podcasting event in Chicago that the idea for True Crime Live was born.
"We were all in the podcast festival in Chicago and some of the bigger names were there," Blakeney said. "A lot of the independent podcasters got together and said, 'Why don't we do this?' We didn't want to wait until next year's podcast festival to get to hang out again, so that's what spawned these live events."
The duo attended True Crime Atlanta in December 2022 and said they enjoyed getting to meet listeners and collaborate with other podcasters.
"The first one in Atlanta was intentionally held at a local business to try to spotlight some of these really awesome local businesses and have a more intimate setting, where we can
chat with the listeners and interact and make the story more engaging," Moryoussef said. "We like being able to sit down and hang out with people. It feels like hanging out with friends in a cool local business you might not know about otherwise."
After missing True Crime Albuquerque in March, they decided to host one in Birmingham. They chose Wild Roast Cafe not only because they held their first live event there, but also because Moryoussef previously worked with one of the owners.
"They get the community together and also have a shop inside that supports local artists,"
she said. "It's a great Birmingham-specific business."
Blakeney said that gathering a variety of independent podcasters gives listeners the chance to experience different ones.
"A lot of our show is supporting other independent podcasters. It's all a big community and we're all out there trying to support each other," she said.
Corpus Delicti has over 230 episodes and will return from a break after the event this month. Their show topics are listener-driven, and their miniseries will focus on crimes committed in the medical field, where people take
Lindsay Moryoussef and Jenn Blakeney, of the Corpus Delicti podcast, sit around Moryoussef's dining room table April 5. Moryoussef and Blakeney are hosting the True Crime Live event in May.
Photo by Erin Nelson.
the opportunity of their medical position to do harm.
Tickets for the event are $20 and available at wildroastcafe.com/events, and proceeds will go toward a surprise food box for Rocky Myers, an Alabama inmate on death row whose story has been featured on Corpus Delicti.
"This whole case has insight into the big cracks out there in the justice system," Moryoussef said. "We are limited in what we can do for him, but we like to try to do what we can to let him know there are people out there who are listening to his case."
B10 • May 2023 280 Living
Events
Runners and walkers take part in the 2022 Donor Dash for Life 5K at Veterans Park in May 2022. Photo courtesy of Donate Life Alabama.
XTERRA World Cup returns to Oak Mountain
By LOYD MCINTOSH
The XTERRA World Cup trail running series will return to Oak Mountain State Park for the 16th season this month.
One of the most-anticipated stops on the XTERRA circuit, the 2023 edition will include several off-road triathlons as part of the XTERRA World Tour from Thursday, May 18, through Sunday, May 21.
The second stop in North America on the 2023 XTERRA schedule, the main event combines a one-mile swim in Double Oak Lake, followed by a 20-mile mountain bike ride, and ends with a ten-kilometer run through the trails of Oak Mountain State Park.
Elite off-road athletes from around the world will compete for a share of the $15,000 prize purse alongside amateurs as they attempt to qualify for the 2023 World Championships in Italy.
The weekend also includes the XTERRA Americas Trail Run Marathon and Half Marathon, with more than $5,000 in prize money and qualification to the XTERRA Trail Run World Championships in Maine on October 1, 2023, up for grabs.
"This is probably our biggest race that we've had at Oak Mountain because we have our Americas Trail Running Championship and we are also adding an event called 'short track,'" said Emily McIlvaine, the XTERRA Americas event coordinator.
For elite athletes by invitation only, the shorttrack race is a new experiment making its American debut at Oak Mountain. Scheduled on May 21, the short-track race will feature approximately 50 of the best male and female off-road athletes competing on a tighter course, which has been well received in the XTERRA circuit in Europe.
McIlvaine said the short-track circuit will also provide a chance for spectators to see more of the athletes in action than on a typical offroad course. "It's a shorter track and it has more loops, so you're getting more interaction with the spectators and it's faster. It's not hours and hours. You're getting to see more of the live action,"
McIlvaine said. "We're excited that Oak Mountain is going to be the stage for the first one in America."
Volunteers and staff from Shelby County, Oak Mountain State Park and the Birmingham Urban Mountain Pedalers (B.U.M.P.) have spent more than 100,000 hours designing and building trails over the years and are excited to show off Oak Mountain to the off-road community. During its 16-year history, Oak Mountain State Park has earned a glowing reputation throughout the offroad racing community.
"We've been hard at work maintaining and building new trails that are both fun and worthy of world-class racing, and we love seeing top-tier athletes from around the world test themselves here," said BUMP Race Director Jacob Tubbs.
"Oak Mountain is the absolute perfect spot for XTERRA, with miles and miles of world-class trails, amazing facilities and incredible support from the park, county, state and trail communities," said XTERRA U.S. Tour Manager Steve Andrus. "We're excited to put this one on the schedule early and get to work on hosting a firstclass get-together for local families and adventure enthusiasts from around the world."
The XTERRA schedule includes stops in many exotic locales such as the island of Gozo, Malta; Paita, New Caledonia; and Kenting National Park, Taiwan. However, many people involved in the races say Oak Mountain State Park stands as one of the top locations due to the diverse nature of its trails.
"Some people really want technical, some people want fast, some people want it rocky and rooty, but Oak Mountain has a little bit of everything, and I think that is what is so attractive to the athletes," McIlvaine said. "We've had many athletes tell us that this is their favorite course to ride and their favorite course to run."
"This has always been my favorite race in the U.S. because of the hidden gem that is Oak Mountain State Park," added Lesley Paterson, a three-time XTERRA World Champion and native of Scotland. "The single track is phenomenal and the conditions are always unknown, which makes the technical aspect of the course so much more of a factor in the outcome of the race. And don't forget the locals; they are so nice, the Southern hospitality vibe is really unmatched."
The 2023 XTERRA Oak Mountain gets underway on May 18 with the Ales and Trails Bike Fest, a free night of biking and beer from local breweries from 4 to 8 p.m. Competition begins on Friday, May 19, with the XTERRA Super Sprint Triathlon beginning at 6 p.m.
On Saturday morning, the XTERRA Sprint Course Triathlon begins at 8 a.m., followed by the start of the XTERRA Full Course Triathlon at 8:30 a.m. On Saturday evening, the XTERRA Kids Bike Race begins at 5 p.m. followed by a concert by musician Brendan Young beginning at 7 p.m.
Sunday features the XTERRA Americas Marathon Championship starting at 7 a.m., XTERRA Oak Mountain 10K Trail Run beginning at 8 a.m., and the XTERRA Women's Short Track Race and XTERRA Men's Short Track Race beginning at 4 p.m. and 5 p.m., respectively.
The complete schedule and event registration can be found online at xterraplanet.com/event/ xterra-oak-mountain#Schedule.
280Living.com May 2023 • B11 www.compact2020.com What Every Parent and Caregiver Needs to Know About FAKE PILLS SCAN TO LEARN MORE The only safe medications are ones that come from licensed and accredited medical professionals Pills purchased outside of a licensed pharmacy are illegal, dangerous, and potentially lethal. Fake pills are made to look like OxyContin®, Xanax®, Adderall®, and other pharmaceuticals and can contain lethal amounts of Fentanyl. FENTANYL IS MORE POTENT THAN HEROIN 50x DEA lab testing reveals that six out of every ten fake pills with fentanyl contain a potentially lethal dose. 5299 Valleydale Road Suite 111 Birmingham, AL 35242 (two blocks from 280) 980-9030 www.southeasternjewelers.net
No Hidden Costs | A+ BBB Rating $950 Basic Cremation CremationCenter ofBirmingham.net
Cremation Center of Birmingham Eternity in a personally meaningful place Gulf Shores Your loved ones ashes released where they loved to be We offer a number of personalized options. Call us to find the right choice for you and your loved ones cremation ashes.
The XTERRA World Tour trail series returns to Oak Mountain May 18-21. Staff photo.
205.970.6886
Designer Bag Bingo offers ladies' day out for a good cause
By GRACE THORNTON
The Best Friends of Shelby Humane and The Animal League of Birmingham will host a Designer Bag Bingo event at The Club on May 11.
The fundraiser will offer food, bags and an opportunity to support a good cause, said Shelby Humane board member Donna McFeeters.
"This is our second year to hold this event," said McFeeters, a member of Shelby Humane's board. "It was so much fun and was such a great success that we thought, 'We've got to make this an annual thing.'"
The ladies' luncheon has a "great menu" and "tasty cocktails," she said, and features 10 to 12 rounds of bingo for designer and vintage purses and other luxurious prizes.
This year's prize stash already includes a vintage Louis Vuitton, a Versace, a Valentino, a Frances Valentine and a Brahmin with a matching wallet.
"I'm very excited about the bags this year, and the rest of the event," McFeeters said. "We had so many people last year say, 'When is it next year? We can't wait to come back.' So we are expecting another fun day that everyone will enjoy."
Lynden Blake, first alert desk anchor and feature reporter for WBRC, will be the emcee for the event. Bingo will be called by Rob Conrad of Magic 96 radio, and Christie King of CKing Benefit Auctions will call a live auction.
For anyone interested in shopping, an array of local boutiques will provide pop-up shops. Megan LaRussa of Style Yourself Chic will also share an accessories talk, and Fancy Fur Boutique will put on a dog fashion show.
All money raised will support homeless animals in Jefferson and Shelby counties.
McFeeters said that's a cause that's dear to her heart. She's been involved with Shelby Humane for a long time and on the board for more than
seven years.
"I'm all about the four-legged babies, that's my mission in life," she said.
Shelby Humane takes in thousands of dogs and cats each year with a nearly 100% live release rate. McFeeters said the shelter desperately needs more funding to be able to expand.
"We need it so bad — we're just busting at the seams in the facility we're in," McFeeters said. "We're hoping to open a North Shelby adoption site. The building we're in now is an old building, and it just doesn't work for us anymore. We need something else to be able to stretch our wings a little bit."
Best Friends of Shelby Humane puts on two other fundraisers during the year — 'Twas the Night Before Christmas, which is held during the Christmas season, and Cup of Love, which is held on Valentine's Day.
Tickets for Designer Bag Bingo are $100 per person. A reserved table for eight is $1,000. For more information, contact McFeeters at donnamcfe@charter.net. To purchase tickets or tables, visit designerbagbingo.net.
The event will begin at 11 a.m. on May 11 at The Club, 1 Robert S. Smith Drive in Birmingham.
Designer Bag Bingo
• WHERE: The Club, 1 Robert S. Smith Drive in Birmingham
• WHEN: 11 a.m. on May 11
• COST: $100 per person; a reserved table for eight is $1,000
• DETAILS: For more information, contact Donna McFeeters at donnamcfe@charter.net
• WEB: designerbagbingo.net
B12 • May 2023 280 Living
Donna McFeeters, with friends of Shelby Humane, pulls numbers during Designer Bag Bingo in 2022. Photo courtesy of Shelby Humane.
"
"
We need it so bad — we're just busting at the seams in the facility we're in... We need something else to be able to stretch our wings a little bit.
DONNA MCFEETERS
Grace Klein to hold first golf tournament to help feed hungry
By JON ANDERSON
The Grace Klein Community is holding its first golf tournament to raise money for its FeedBHM program to respond to food insecurity and hunger in the Birmingham area.
The tournament is scheduled to be held Thursday, May 25, at the Ballantrae Golf Club in Pelham.
It is being named the Waverly Advisors/Oliver Waltman Golf Invitational, in honor and memory of Oliver Waltman, who was a key volunteer and supporter of the Grace Klein Community and participant in the FeedBHM initiative. Waltman lived in the Ballantrae community and was a member of the Ballantrae Golf Club.
Grace Klein's goal is to have a minimum of 20 teams (80-100 golfers) this year. The cost is $150 per golfer, which includes green fees, a golf cart, lunch, on-course refreshments, a swag bag, practice balls and a door prize. For an extra $25, golfers also buy two mulligans and a "power drive" to use in their game.
Registration and practice is from 11 a.m. to 12:45 p.m., with lunch offered from 11:30 a.m. to 12:45 p.m. Golfers will receive instructions at 12:45 p.m. and tee off at 1 p.m. There will be an awards ceremony with appetizers at 5:30 p.m.
Prizes will be given to the winners of three flights and for golfers who shoot the longest drive, closest to the pin on two par-3 holes or a hole in one. There also will be an award given for last place.
Waverly Advisors is the title sponsor, and presenting sponsors include The Welch Group and Freedom Financial. Grace Klein still is seeking other sponsors, with packages ranging from $500 to $5,000.
The FeedBHM program fights hunger by collecting food from restaurants, grocers and cafes and distributing it to hungry people. In 2021, the program put more than 1 million pounds of food into the hands of 40,000 families.
To register to play in the tournament, go to gracekleincommunity.com/golf-invitationalindividual-signup. For more information about being a sponsor, go to gracekleincommunity.com/ golf-invitational-sponsorship.
Mobile mayor to speak at Hoover Mayor's Prayer Breakfast
By JON ANDERSON
Mobile Mayor Sandy
Stimpson is scheduled as the speaker for the 2023 Hoover Mayor's Prayer Breakfast, to be held Tuesday, May 2, at the Hyatt Regency Birmingham — The Wynfrey Hotel.
Stimpson, who first took office as Mobile's 108th mayor in 2013, was reelected in 2017 and 2021.
Stimpson spent 37 years with his family's Gulf Lumber Co. and its successor, Scotch & Gulf Lumber. He worked his way up through the company and eventually served as chief financial officer and executive vice president before leaving to run for mayor in 2013.
Since Stimpson took office, he has worked to put the city on a stronger financial footing. The city reduced its bonded indebtedness by nearly $100 million and unfunded liabilities for pension and benefits by $200 million, which led to credit rating increases from Moody's and Standard & Poor's.
During the same period, Mobile's government built a reserve fund big enough to cover two months' worth of expenses and provided multiple pay increases to its employees.
Stimpson also launched a "Map for Mobile" initiative designed to provide infrastructure improvements, a "One Mobile" campaign to make the city a "safer, more business- and family-friendly city," and the city's first supplier diversity program.
Stimpson graduated from the University of Alabama with a bachelor's degree in civil
engineering. He has served on the boards of the Boys & Girls Club of Southwest Alabama, Mobile Area Chamber of Commerce, Alabama Policy Institute, Business Council of Alabama and University of Alabama President's Cabinet.
He and his wife, Jean, have been married since 1975 and have four children and 14 grandchildren.
They are longtime active members of Ashland Place United Methodist Church.
The Hoover Mayor's Prayer Breakfast, organized by the Hoover Beautification Board, is scheduled from 7:30 to 9 a.m. Retired WBRC-TV news anchor Janet Hall is to serve as mistress of ceremonies, and ministers scheduled to participate in the program are the Rev. Tony Johnson of Riverchase United Methodist Church and the Rev. Vernon Huguley of St. Peter the Apostle Catholic Church.
Tickets to the breakfast cost $35, or $350 for a table for 10, and can be obtained through the Hoover Library Theatre box office at ci.ovationtix.com/35586.
What inspired you to become a veterinarian?
I've always had a passion for learning, especially science. I was that student who enjoyed studying and felt fulfillment in grasping difficult concepts and even helping my classmates understand by presenting topics in a more digestible way. This drive for the education process and helping others, along with a love for animals from a young age cemented my desire to become a veterinarian. I worked in veterinary clinics throughout high school and during college and enjoyed the environment of constant learning and problem solving. These experiences made me confident in my decision to pursue a career in veterinary medicine. Now as a veterinarian, I get to teach others through client education and communication on a daily basis, in addition to constantly gaining knowledge and experience through veterinary practice.
What special interests do you bring to Double Oak Mountain Animal Hospital?
I enjoy cases where you can see the improvement and results from the chosen treatment plan. I personally love ophthalmology and dermatology. These areas are so critical to our pets' health and can impact their quality of life and comfort in so many different ways. In addition, veterinarians get to use some interesting tools, and I really love being able to utilize ultrasound in my daily practice. You can get a better idea of what's going on quickly in a very non-invasive way. We do it in the clinic so you aren't waiting on test results to come in to decide what to do next. I am also very passionate about helping my clients understand what's going on and educate them in ways that are easier to understand so they can take better care of their pet in the long run.
What sets Double Oak Mountain Animal Hospital apart from other veterinary clinics?
Double Oak Mountain Animal Hospital is locally owned and deeply committed to our community by serving our clients and patients with transparent communication, compassion, and the desire for every family to love coming to see us. Our leadership is passionate about creating a positive work environment and family-like culture that has created a better overall experience for not only our staff, but our clients too. When we love coming to work, our clients can feel that too, so each one of our staff, from the receptionist that greets you at the door to the technician that walks your pet while they board with us are equally important parts of our family. DOMAH also has a passion for serving our community financially through many different outlets.
What do you enjoy most about being a veterinarian?
I love being able to walk with families and their pets through the course of their lives. We get to see them as puppies, watch them grow and develop into adults with unique personalities, cement the bond they have with their family, navigate the bumps and bruises that inevitably happen, and in many cases help ease their pain at the end of their lives. Just being there and walking alongside families is what makes this job so much fun and why I come back every day.
280Living.com May 2023 • B13 Meet your neighborhood veterinarian,
DOUBLE OAK MOUNTAIN ANIMA L H OSPITAL & URG E N T CARE 5490 US-280 East, Birmingham, 35242 (205) 991-5446 Urgent Care Open Saturday & Sunday 12pm-10pm General Practice Hours Monday-Friday: 7am-6pm | Saturday: 7am-12pm
Dr. Melissa Miller
Top: Oliver and Zonia Waltman. Photo courtesy of Grace Klein Community. Above: Grace Klein Community's FeedBHM program fights hunger by collecting food from restaurants, grocers and cafes and distributing it to hungry people. Photo by Erin Nelson.
Mobile Mayor Sandy Stimpson speaks at a press conference in January 2020. Stimpson will be the speaker for this year's Hoover Mayor's Prayer Breakfast. Photo by Jon Anderson.
Metro Roundup
MOUNTAIN BROOK
By LEAH INGRAM EAGLE
HUM Concierge 'creates time' for busy clients
If you ever find yourself wishing you had an extra set of hands to help with the day-to-day tasks of life, a new business recently launched to do just that.
After spending 20 years working as a personal advisor and corporate business consultant to global C-suite executives, Edgewood resident Sarah Robinson learned that the most important thing is having the freedom to focus on who and what matters most.
"I've witnessed firsthand the deep desire of busy professionals and community leaders to be fully present with their families while remaining highly dedicated to their work," Robinson said. "I feel like all of the business experience and life experience of things I've gotten to do have fed into being able to see how this business can really succeed as a service to other people."
She recently launched HUM Executive Concierge and Lifestyle Management Agency to make that freedom available to more people. Her goal is to handle details and allow her clients to bring balance and ease to their work, home and life.
"People are struggling and are so overwhelmed trying to manage way too many things," she said. "Their quality of life and well-being is suffering from what they do in the world."
Robinson grew up in Evergreen and moved to the Mountain Brook area when she was 15. She is a graduate of Altamont and member of Mountain Brook Baptist Church and lived in a handful of cities before coming back to the area
to raise her children.
After discussing the concierge concept with a friend, Robinson researched similar businesses in other cities and came to realize there wasn't anything like it in the Birmingham area.
"Few people are doing parts of it, but this whole all encompassing one-stop place to get all the kinds of support you need, I could not find," she said. "Being an entrepreneur at heart, when I see a great business married with great business opportunity with something I think is super fun. … I understand what it takes to make all those pieces come together."
The more Robinson talked to people about the concept, she saw their excitement and her own growing.
"I love giving people that freedom and bringing back that balance to work and home and just life in general, and helping people bring back the enjoyment of their day-to-day life," she said.
After Robinson began to look at the concept in January, HUM Concierge was up and running in March. Robinson said their services are for anyone, from a busy executive with kids who finds it hard to work, manage the house and run
errands, to an active community volunteer on a board or a busy mom trying to do all the things.
Robinson has a "bench" of people with different skill sets that she pulls from to help in specific situations, from a tech guru who can set up new computers and create a smart home, to another who is skilled in helping seniors with their needs. However, she still does a lot of the jobs herself in order to build the right systems and processes for her client base.
She offers a free consultation call with her clients to discuss their priorities and what they want their life to look like and what they can hand off to achieve those goals. She describes it as "a life coach with services."
"We are creators of time for our clients," she said. Options include purchasing hourly packages of 5, 10 or 15, which can be used over a 90-day period. Membership packages are also available and bring a higher level of service and priority for last-minute things.
Robinson said her vision is for her company to be really high-touch — the opposite of a nameless, faceless app. She wants to build relationships with her clients and understand their preferences.
HUM Concierge is currently serving clients in Birmingham, Mountain Brook, Homewood and Vestavia Hills. When the demand comes in, Robinson said she will begin to expand to other areas.
"I'm just excited to see the difference we can make for people," she said. "I want to see people being able to breathe and relax a little and be able to focus a little better, because they've handed off all the things that are taking up space in the back of their brain so they are able to really be present for who and what matters most."
For more information on packages and services, visit humconcierge.com.
B14 • May 2023 280 Living Every item you donate equals lives and communities transformed in Africa and Haiti. FEEL GOOD. DONATE. DO GOOD. DONATE SHOP LIVES CHANGED PROCEEDS Gently Used Clothing & Household Items Impact the Poorest Places on Earth Shop where it makes a difference Greystone | Vestavia Hills | Westover Online: VaporThrift.com
Sarah Robinson, founder of HUM Executive Concierge Agency, provides clients with executive concierge and lifestyle management in Birmingham, Mountain Brook, Homewood and Vestavia Hills.
Brought to you by our sister paper: villageliving online.com
Photo by Erin Nelson.
VESTAVIA HILLS
Longtime Shades Mountain Baptist worship pastor retires
By NEAL EMBRY
For 22 years, Michael Adler didn't stop moving.
Between raising his four boys, operating The Barn at Shady Lane and serving as the worship pastor at Shades Mountain Baptist Church, it's been a busy life for Adler.
And while Adler admits he isn't the type to sit still, his schedule is a little more free these days. Adler recently stepped away from full-time ministry at the church.
"It's been a gift to be a part of this place," he said.
The church has provided a healthy environment, supported his vision and created content that Adler said "leveraged every gift that came across our platform," and the goal was to make a joyful noise about the gospel.
"This was a place that really supported that mission," Adler said.
Shades Mountain's music teams have led worship in Carnegie Hall, The Kennedy Center, Cuba, Puerto Rico, Germany and Turkey, Adler said.
"We've just taken this sound and these ideas around the globe," Adler said. "This isn't about one person. … I took very seriously the privilege of having very gifted people around me."
Leading worship allowed Adler to not only highlight others, but draw worshipers into the presence of God.
"When the light turns on in a worship environment, it's an uncanny sense that all of this is about someone bigger than any of us," Adler said.
Former Shades Mountain pastor Danny Wood worked with Adler for over two decades and said
Adler "made him a better worshiper."
"We had the opportunity to do workshops together on worship leadership," Wood said. "His teaching was as beneficial for me as for the attendees. In our 22 years together in worship planning, hearing his heart, listening to him explain his reasoning for a particular song and its worship elements, all gave me a deeper understanding and appreciation for worship."
In addition to leading members and guests in worship, Wood and Adler shared life together, Wood said.
"Whenever you share alike in the joys and struggles of life and you see how another believer navigates the rocky roads, you have a greater appreciation for him," Wood said. "I had a ringside seat watching Michael live out his
faith in Christ, wrestle with ups and downs and challenges and yet always stayed strong in his faith and his walk. It spoke volumes to me and strengthened my own faith."
Wood described Adler as the greatest worship pastor he has ever known.
"He has a sensitive heart for God and a passion for worship. He is the best at carrying the congregation to God's throne every Sunday," Wood said.
Adler has been singing since he was a young boy, learning from his grandparents, who came to the U.S. from Switzerland to work with the Salvation Army in 1927. Adler's grandfather was the first bivocational minister he knew.
Growing up in Minnesota and Wisconsin, Adler's parents led their youth group around the country to sing and even recorded an album
together. When he was 19 years old, Adler was hired by Truth in Mobile, bringing him to Alabama.
"God had a way of expanding my vision very quickly," Adler said.
Adler sang on Christian television, including on Oral Roberts Television Ministry, where he met his wife, Linda.
"Many of our friends came from that era of really creative ways to share the gospel through media and through TV," Adler said.
Shades Mountain was the second church Adler came to that was transitioning from a 24-year worship minister, the first being a church in San Antonio. Upon his arrival, he succeeded longtime worship pastor Aubrey Edwards.
Over the years, Adler has seen the tools of worship change. While the gospel hasn't changed, the tools used to reach others has, he said. Still, he's encouraged his team to not chase the pendulum too much. They've never tried to be on the cutting edge, but to "be a voice for this generation," he said.
Adler said his favorite Sunday was always the previous Sunday and that his career has been a pretty wonderful place to make a living.
Letting go of being a professional artist in order to invest in others has been "so rewarding," Adler said.
While he's no longer in full-time ministry, Adler said he doesn't think he and his wife are done. They will continue to host weddings at The Barn at Shady Lane. Even though he has retired from full-time work, the "itch" to serve is still there.
The family plans to make Shades Mountain home. Adler said he is trying to be quiet and rest [and to] clear the air a while before jumping into something else.
As hard as it might be, Adler said he's going to stop moving and keep his switch "off" for a while.
280Living.com May 2023 • B15 5291 Valleydale Rd • 408-1693 Walk In Services Nail Trimming, Face Trimming, Ear Cleaning & Anal Gland Expressing Available Monday-Friday SUMMER SAVINGS 20% OFF One Full Priced Item* Excludes food and treats. See store for details. Offer expires 5/31/23. PUT YOUR PETS SAFETY FIRST THIS SUMMER Life jackets Car seat belts & boosters Travel bowls COMING SOON Do-It-Yourself Dog Bathing follow us on Facebook & Instagram for the lastest updates! DO YOU NEED DENTAL IMPLANTS? Get to the root of the problem. CONVENIENT OFFICES IN Inverness | Trussville | Southside | Gardendale | Alexander City Other Services: •Wisdom Tooth Removal •Oral Pathology •Bone Grafting BOOK AN APPOINTMENT ClarkHolmesSmith.com or call 205-582-4546
Michael Adler, the worship pastor at Shades Mountain Baptist Church of 22 years, in the sanctuary of the church. Adler retired from his role on March 5. Photo by Erin Nelson.
Brought to you by our sister paper: vestavia voice.com
Realtor plans 4-story bed and breakfast near Hoover Met
By JON ANDERSON
A Hoover Realtor is pursuing plans to build a four-story bed and breakfast facility near the Hoover Metropolitan Complex.
Jordan Masaeid-Hosey's company, HBH Realty, has purchased a 2.4-acre piece of property at the corner of Stadium Trace Parkway and Mineral Trace, across from Brock's Gap Brewing Co., and wants to build a bed and breakfast with 18 suites, each able to accommodate 6-10 people, she said.
The lodging facility also would have a spa and breakfast/brunch café on the ground floor and rooftop bar and pool, Masaeid-Hosey said.
Because the Hoover City Council in February decided to mostly ban short-term rental properties in residential neighborhoods, Masaeid-Hosey is trying to provide an Airbnb-like experience in an area zoned for light industrial use near the Hoover Met.
There is a strong demand for short-term rental properties in Hoover, especially among people coming to take part in the many sports tournaments at the Hoover Met Complex, she said.
Most of the people who come to those events don't come alone, Masaeid-Hosey said. They come in groups that like to stay together, she said.
Hotels work for some groups, but others like to have a lodging experience that allows them
MOUNTAIN BROOK
to stay and hang out together instead of being broken up into separate hotel rooms, MasaeidHosey said. Short-term rentals of single-family homes gave people that option, but now that is no longer available, she said.
Masaeid-Hosey, who has a short-term rental business called GameOn BnB, was left scrambling to find short-term rental properties where people could stay outside of the city because it's no longer legal to do so in single-family neighborhoods in Hoover, unless for a special event and for less than seven days a year, she said.
That motivated her to move ahead with the bed and breakfast idea. She already was contemplating the idea near the Hoover Met but initially had put a lot of contingencies on her offer to buy the property, she said.
After further evaluating the demand and possibilities for success, she later removed the contingencies and bought the property for $440,000, she said. "I know the area is ready for it."
Some residents in neighborhoods near the Hoover Met Complex in 2017 staunchly opposed commercial development near the Met, including the idea of a hotel. Opposition arose again in 2019 when the city hired a consultant to study the feasibility of a hotel on city property at the complex.
Masaeid-Hosey said her proposal is much different than a hotel with 700 rooms. Her bed and breakfast would be much smaller and more
quaint, she said. "It's kind of like a hotel and Airbnb hybrid," she said.
Plus, "this is not an entry-level property," Masaeid-Hosey said. "This is an extremely upscale, luxury, high-end-looking property. We plan on creating an experience like Hoover has never seen before that is going to be an asset to the community. It's very elegant. It's very sexy. It's very sleek."
Rental rates likely would start at $500 per night, she said.
Masaeid-Hosey, who lives not far away in Blackridge, said she already has talked to some people in neighborhoods near the Met who are excited about what she wants to build and supportive of the idea. "People are really looking forward to it," she said.
She immigrated to the United States from Jordan in 1999 as a child and graduated from Hoover High School. She's not some out-of-state
This building design by Tres31 is the type of design that HBH Realty would like to use for a proposed four-story bed and breakfast in Hoover. Rendering courtesy of Tres31.
real estate person who doesn't know anything about what the people of Hoover want, she said. "I know what my community wants. I know what my neighbors want."
The four-story bed and breakfast likely will cost more than $10 million to build, MasaeidHosey said. She already has talked to several investors who are interested in fully funding it, but she would retain an ownership interest, she said.
Masaeid-Hosey was able to get the Hoover City Council to amend its zoning ordinance to allow short-term rentals in light industrial zones, but she still must get conditional use approval from the Hoover Planning and Zoning Commission and Hoover City Council for this particular project.
HBH Realty also is getting ready to open an eight-suite bed and breakfast in Helena called Buck Creek BnB in May.
Building a brand: Gaines Family Farmstead
By LEAH INGRAM EAGLE
Dewar Gaines has always had an entrepreneurial spirit.
He remembers selling lemonade when he was six years old, then moved on to a grass cutting business in ninth grade, which he continued through high school.
Brought to you by our sister paper: villageliving online.com
"There's been a lifetime dream of owning a business and building a brand," Gaines said. "The journey has been that I have always wanted to be an entrepreneur. It's ingrained in my blood, it's just the way I function."
Gaines, a Crestline Park resident who attended Mountain Brook schools from first through ninth grades, spent several years owning and working for marketing firms. He realized the potential of the pet industry and saw a competitive advantage.
"We've always been a dog family, and it felt like it was a great way to enter the market for something I cared about," he said.
Gaines convinced his brother, Paden, to join him on the venture, and in late 2017 Gaines Family Farmstead made its debut as a dog-treat company.
After their original manufacturer went out of business, Gaines and his family began handling their own manufacturing out of a 1,200-squarefoot garage in Hueytown. They would go to a farmers market every morning and buy around 270 pounds of raw sweet potatoes. The potatoes were then hand-sliced and dehydrated to
make 45 pounds of finished treats daily.
"After our manufacturing partner closed, we raised money, bought equipment to manufacture and packaged it on our own," he said. "We cooked 20 hours a day, seven days a week for a year and a half. It was a true family thing."
There were some tough times during the pandemic, Gaines said. "The business functioned out of dining rooms, basements, barns," he said. "We shut down the office in 2020 because of COVID and ran everything out of my farm in Trussville. When I sold the farm, we started working out of my basement. Because we decided to be an American-made company, we had a product when most of our competition did not [during the pandemic]."
Those days of 270 pounds of sweet potatoes have now increased to over 350,000.
Why sweet potatoes? "Some people say it's a superfood for dogs," Gaines said.
The products include sweet potato dog treats and chews that are 100% American-made products with all natural, healthy ingredients. Options include bones, fries, filets, treats, chews and chips. The treats are
grain-free, soy-free and salt-free and contain no preservatives, sweeteners or artificial flavors. They are suitable for all breeds and sizes.
"We created single-ingredient treats six years ago, and that's now the biggest driving portion of the pet market," Gaines said.
Gaines has come a long way from knocking on doors of retailers and participating in six farmers markets each week. The business had already eclipsed its 2022 numbers by April 2023.
Within the last year, Gaines Family Farmstead has been featured on Amazon's Holiday Gift Guide, launched at
Costco and chewy.com and still sold at around 1,500 mom-and-pop shops around the country.
"Amazon put us on their gift list," he said. "They put me through an interview process and the next thing I know, I'm in Seattle at a photoshoot. The video Amazon created went viral on TikTok and was viewed 22 million times in 72 hours. Then we sold out nationwide on Nov. 12, 2022, and have just recently caught up on inventory."
Big things are still ahead for Gaines Family Farmstead. They are in
Dewar Gaines, owner of Gaines Family Farmstead, with his wife, Kelli, and their son, Ralph Dewar Gaines V (Quint). Photos courtesy of Dewar Gaines.
the process of launching a new product line entirely designed for Walmart that Gaines said will be their biggest partnership yet. The business is also moving into a new warehouse this month.
After getting married in July 2020, Gaines and his wife have a 21-monthold son and finally took a long overdue honeymoon in April.
As for the future, Gaines said, "Give me a few more years. I plan on making our brand a household name."
For more information, visit gaines familyfarmstead.com.
B16 • May 2023 280 Living
A bag of Gaines Family Farmstead's Sweet Potato Chews for Dogs.
"
"
We've always been a dog family, and it felt like it was a great way to enter the market for something I cared about.
DEWAR GAINES
HOOVER Brought to you by our sister paper: hooversun.com
VESTAVIA HILLS
Higher Ground Roasters continues serving Birmingham community after 2 decades
By NEAL EMBRY
For more than 20 years, Higher Ground Roasters has been serving high-quality coffee, owner Blake Hamachek said.
Brought to you by our sister paper:
vestavia voice.com
The group moved to Vestavia Hills about seven years ago, Hamachek said, following time spent in Leeds under the original owners.
Hamachek said the goal is to provide the highest quality coffee possible to its customers. Higher Ground's coffee is all fair trade, meaning the farmers who sell the beans to the company are paid fairly. It's also organic, meaning no chemical fertilizers or pesticides are used in the making of the coffee.
The coffee is shade grown, taking its time to ripen. The result is a better-tasting coffee, Hamachek said.
"We are on a different level as far as quality," he said.
Hamachek always had an interest in coffee and moved Higher Ground to Cahaba Heights, where he lives, in 2016, when he became owner. While there weren't many roasters in
the area when they first moved over, he said he has seen the business explode, with a larger number of people who roast and make coffee.
Coffee flavor profiles and more are available on the roaster's website, higherground roasters.com.
Higher Ground's coffee is available on their website and at local grocery stores, Hamachek said.
The Birmingham Zoo 'Tails in the Trails event will feature two signature cocktails inspired by some of the zoo's residents. Photo courtesy of Birmingham Zoo.
'Tails in the Trails set for May 5
By SARAH GILLILAND
The Birmingham Zoo's annual 'Tails in the Trails fundraiser will be held on Friday, May 5, from 6 to 10 p.m.
Brought to you by our sister paper: villageliving online.com
'Tails in the Trails
• WHERE: Birmingham Zoo
The event, now in its 13th year, will benefit the new Cougar Crossing habitat at the zoo.
"Visitors can expect a wild night of new animal experiences, [including] our new Eastern black rhinos, primates and flamingos," said Jennifer Ogilvie, the zoo's marketing and public relations manager. "There will also be a live DJ and ambassador animals."
Recently opened on March 25, the Eastern black rhino exhibit and the Shook Foundation Primate Trek will be accessible during 'Tails in the Trails, as well as other animal photo opportunities.
"We'll also have a 360-degree photo booth, 15 local foodie favorites from area restaurants and two signature cocktails," Ogilvie said. The official cocktails for 'Tails in the Trails 2023 are the Cougar Cocktail rum punch and
• WHEN: May 5, 6-10 p.m.
• COST: $35 per person, $65 per couple; day-of tickets an additional $5 each
• WEB: birminghamzoo.com/event/ tails2023
Moyo Margarita. The margarita is named after one of the new Eastern black rhinos. All guests must be 21 and over for this event, and no admittance or refunds can be made without ID.
Tickets include one free drink per person, and additional drink tickets can be purchased during the event or in advance. Until May 4, standard tickets are $35 per person or $65 per couple plus tax. An unlimited drink wristband and event entry tickets are $55 per person or $105 per couple plus tax. Day-of ticket prices rise by $5 per person or $10 per couple.
For more information, visit birmingham zoo.com/event/tails2023.
The taste of summer.
280Living.com May 2023 • B17
Graphic Identity Guidelines One Color Logo • Pantone 343 One Color Logo • Black One Color Logo • Black • On Black Background One Color Logo • Pantone 343 • On Pantone 343 Background Dunnavant Valley Ace Hardware 300 Carlow Ln. Ste 108 Birmingham, AL 3524 205-980-7221
MOUNTAIN BROOK Big Green Egg
Michael Whitten releases freshly roasted arabica Grade 1 coffee beans in a roaster to cool at Higher Ground Roasters in Vestavia Hills. Photo by Erin Nelson.
Sean of the South By Sean Dietrich Graduating against the odds
The Northwest Florida State College parking lot is swarmed with cars. Families are hurrying toward the gymnasium, dressed in their Sunday best.
I pass a man wearing denim. There are grease smudges on his jeans. Holes in his work shirt.
"I'm gonna see my son graduate," he tells me, lighting a cigarette. "I can hardly believe it."
Tha man's name is Danny, he drove here from DeFuniak Springs to see his boy walk across a stage to receive a degree.
"My son's the pride of our family," he says. "I love that boy so much."
Inside the arena is a huge crowd. In the center of the basketball court are hundreds of students in black gowns and square caps. Their faces, happy. Their smiles, blinding.
I stand in the nosebleeds beside Danny. He uses his phone to capture this moment.
Danny tells me his bossman didn't want him to leave work today. But Danny said, "I'm gonna see my boy walk, sir, and if you don't like it, that's too bad. I'll be back after lunch."
When we sing the national anthem, Danny removes his cap and holds it over his heart. He sings louder than anyone.
Then he waves at his son. But his son doesn't see him.
"There he is," Danny says, pointing. "See him?"
"I see him," I say.
Go confidently in the direction of your dreams. Live the life you have imagined.
– Henry David Thoreau
I received this quote, written on a wood door hanger, as a gift when I graduated from nursing school. It hung in my bedroom, mostly as free wall art while I navigated my next steps in life—a real job.
Working the night shift as a nurse and barely seeing my husband wasn't exactly "living the life I had imagined," but it was my next step, to get where I was going.
And I imagine this quote will be written in graduation cards all over the country in the next few weeks. It is so fitting, for someone who is embarking on life, filled with excitement and
When I first attended this school, it was called Okaloosa Walton College. It was about the size of an area rug back then.
This was the only place that would take an adult dropout like me. And it is the only alma mater I have ever known.
It's funny. I was afraid to enroll here as an adult. I was worried everyone would think I was stupid. I was embarrassed on my first day of class. But I got over it. It took me less than a week to fall into the gentle rhythm of academia.
I took math with Miss Bronginez — the woman was as downhome as a crop of peanuts. She knew how to explain the Pythagorean theorem to a man who still counted on his fingers.
And Doctor Schott, who sometimes delivered world-class lectures in the back of a double-wide trailer for night class.
And Miss Lopez. I loved her Spanish classes. I took every course she offered until there were none left to take.
I took music with Mister Domulot, who remains one of my closest friends. And Mister Latenser, who still helps me when I have car problems. And Mister Nida, who lets me play in his band sometimes.
That's the kind of smalltown institution I attended. It was home to me, the kid who had no home. A place where I learned what it meant to study something in earnest.
It was here that a faceless blue-collar man once sat in an English class with a teacher who said, "You really oughta consider a career in writing."
Last week, I was in my office. I was writing. When it was lunchtime, my wife knocked on the door. She presented me with a turkey sandwich and a small gift bag.
"What's this?" I asked.
"Turkey on rye," she said.
"I meant what's in the bag?"
"Oh, I don't know, it came for you."
There was a card attached. It read: "Northwest Florida State College."
Inside the bag was an award. A heavy one. When I saw it, I had to sit down.
The statue was made of crystal. There was writing on it. The trophy read: "Sean Dietrich, Distinguished Alumni, Against the Odds."
It's the only award I've ever received — unless you count the prize I won for safe forklift driving.
But the inscription on the trophy is only half
Holy Moly Motherhood By Alana Smith Take the next step
with more years in front of them, than behind.
But what if you are 28 and don't know where you are going? Something has derailed you, and your grand plans.
Or what if you are 34, and your days are filled with sippy cups and diapers, and although this is what you wanted all your life, it's just not quite what you had imagined?
Or you are 45, with teenagers and slamming doors. Feeling like you just can't do anything right by them, and your own dreams are something you don't even
recognize anymore?
Or you were laid off after years of service. Or you have been sick and unable to do much else.
Or maybe you have a steady income, but so many people depend on you that you couldn't chase your real dreams even if you wanted to.
Go confidently in the direction of your dreams. It doesn't say to "make your dreams come true." It just says to go— in that direction.
Take the next step. Maybe you've always wanted to paint, or learn piano. Maybe you've
correct. Maybe the odds were against me, but they're against everyone. All you have to do is ask the kids in black gowns.
Or better yet, ask Danny. He'll tell you. Life is bone hard. And just when you think it can't get any harder, it raises your insurance premiums.
Still, somehow education found me. And it wasn't because I was determined, or smart, or because I pushed myself. It was because I was pulled. By good people who stand quietly in this arena.
The ceremony begins. My new friend Danny is all ears. We watch the candidates take the platform.
When they announce his boy's name, Danny starts cheering so hard I can hear his voice break. Soon, the two of us are clapping and hollering for a kid I've never even met.
The boy walks across the stage.
"That's my son," Danny says to me. "That's him, do you see him? That's my little boy."
I certainly do see him.
Every time I look in a mirror.
Sean Dietrich is a columnist and novelist known for his commentary on life in the American South. He has authored nine books and is the creator of the "Sean of the South" blog and podcast.
wanted to take night classes and finish your degree. Maybe you've wanted to foster a child, or write a book. Maybe you've wanted to apply for that manager position.
Go confidently in that direction.
And then you will live the life you have imagined. One step at a time, y'all.
Alana is a nurse anesthetist, writer and boy mom (ages 7 and 2), who lives in north Shelby County with her husband, kids and Boxer, Sam. When she's not writing or chasing little humans, she can usually be found in the aisles of Target. She shares her writings at Holy Moly Motherhood (on Facebook and Instagram), where she takes on all things motherhood and marriage.
B18 • May 2023 280 Living Opinion
Mr. Handyman is taking care of Birmingham's "To-Do" List ® like us on follow us on 205-606-0800 Give us a call! Independently owned and operated franchise.© 2022 Mr. Handyman SPV LLC. All rights Reserved MrHandyman.com Visit mrhandyman.com to learn more about our services All of our technicians are full-time employees and all of our workmanship is guaranteed. Honest. Transparent. Easy to work with and e cient. We humbly aspire to earn your business. Thank you!
Dietrich
Smith
North Shelby Library
The library will be closed on May 28-29 for Memorial Day.
STORYTIME PROGRAMMING
May 3 and 10: Storytime Friends. 10:30 a.m. A story program ideal for ages 3-5 with caregivers nearby. A 30-minute program of stories, songs, finger plays and fun. Registration required.
May 8: Storytime at Gatos and Beans Cat Cafe. 11 a.m. Join North Shelby librarians at the Gatos and Beans Cat Cafe in Avondale for a special cat-themed storytime with the kitties. Free event. Limited space. All ages. Registration required.
FAMILY/ALL AGES PROGRAMMING
May 4: Family Fun Night: May the Fourth Be with You. 6-7:30 p.m. Supplies provided.
May 11: Snuggle with a Baby Goat. 4:30-6:30 p.m. May is Mental Health Month, and Goat Yoga B'ham will be at the library with a snuggle pen.
CHILDREN'S PROGRAMMING
All month: Monthly Craft Kit-to-Go. Make spring bug stick ornaments. While supplies last. All ages with adult assistance.
All month: Scavenger Hunt: Butterflies! Participate in a fun butterfly themed scavenger hunt for a chance to win a "Grow Your Own Butterflies" kit. All ages.
Tuesdays: Tech Tuesdays. 3-4 p.m. All ages with adult assistance if needed.
May 4: Star Wars Day Craft. All ages with adult assistance if needed.
May 9: Fun with Flight Science with Jan the Science Lady. 10:30 a.m. Join Dynamic Education Adventures for airborne science fun. All ages. Registration required.
May 17: Homeschool Hangout: Balloon Rocket Race. 1 p.m. A fast-paced day of balloon rocket fun. Grades K-12 with adult assistance if needed. Registration required.
May 17: K-5th Homeschool Art Craft Kit to Go: Straw Art. 1 p.m. Create art using your breath. Grades K-5 with adult assistance if needed. Registration required.
May 22: Children's Summer Reading. The North Shelby Library Children's Department has lots of programs and activities scheduled for this year's summer reading program — puppet shows, magicians, animals, STEM, storytimes, crafts and more.
TWEENS (AGES 8-12) PROGRAMMING
May 4: Tween Leadership Council Meeting. 5 p.m.
May 13: Spanish Language Club for Ages 8-17. 2 p.m. A club for those between the ages of 8-17 interested in learning the Spanish language. For ages 8-12. Registration required.
May 19: Tween Book Club. 4:30 p.m. A book discussion. For ages 8-12. Registration required.
TEEN PROGRAMMING
Mondays: Teen Dungeons & Dragons. 6 p.m. Weekly. A month-long campaign begins the first meeting of the month. New players welcome.
May 5: Teen Manga Book Club. 4:30 p.m. Meet peers and talk about manga, watch some anime and have Japanese snacks. There will also be a cultural activity/craft for members to work on during the meeting.
May 19: Teen Girls' Book Club. 4:30 p.m. Join the YA all-girl Book Club meets to discuss recent reads.
May 25: Teen Leadership Council Meeting. 4 p.m. A monthly Teen Leadership Council Meeting featuring a service activity Hang out with other members and earn service hours while supporting the community.
May 25: Teen Movie Night: "The Avengers." 5-7 p.m. A movie night at the library. Come dressed in your comfiest pajamas as we
watch "The Avengers," PG-13. Pizza will be served.
ADULT PROGRAMMING
May 12 and 26: Language Club. 5 p.m. A club is for those who want to practice with like-minded individuals who all have the same goal of improving their language education. Registration required.
May 18: NSL Book Club: "Unsettled Ground" by Claire Fuller. 10:30 a.m. Registration is required for Zoom participants.
Mt Laurel Library
CHILDREN'S PROGRAMMING
May 1: May Day Flower Craft. All day. Make a May Day Flower Craft. Craft can be assembled at the library or taken to go. Limited space.
May 5: Ukulele Storytime. 10 a.m. A story program ideal for 19-36 months and a caregiver, siblings welcome. A 30-minute program of stories, music and bubbles designed especially for short attention spans.
May 13: Crafty Saturday. Make a craft or take it to go. While supplies last.
TWEENS (AGES 8-12) PROGRAMMING
May 5: Tween Star Wars. 4 p.m. Make some galaxy slime and do some Star Wars Trivia to enter to win a gift card prize. Registration required.
ADULT PROGRAMMING
May 1: Book Page Flower Wreath. All day. Celebrate May Day with a take-and-make flower wreath. Registration required.
May 4: Mt Laurel Book Club: "The Best Cook in the World" by Rick Bragg. 1-7 p.m. Participants are invited to make a favorite recipe to share with the group.
May 8: Mt Laurel Knitting Group. 2-4 p.m. Hosted by Jamie Skripnik.
280Living.com May 2023 • B19
Calendar
at Lee Branch 980.8879 www.pakmailleebranch.com DHL FedEx UPS USPS DHL FedEx UPS USPS Don't forget to ship that present to Mom! And here's 15% OFF to help!* *packing & shipping of one package. Good for the month of May 2023 UPS, FedEx, DHL only If you have news to share with the community about your brick-and-mortar business along the 280 corridor, let us know! Business news to share? Share your business news with us at 280living.com/about-us
Scan with your phone's camera to go to our specials page. OPEN MONDAY - FRIDAY 10AM - 7PM SATURDAY 9AM - 6PM SUNDAY 1PM - 6PM Alabaster 621-7010 Gardendale 631-2322 Greystone 408-0280 Homewood 802-8888 Hoover 979-7274 Hoover 982-8006 Hueytown 744-4948 McCalla 426-1833 Mountain Brook 956-8033 Pelham 663-2337 Trussville 661-6200 Trussville 655-6906 Vestavia 978-3068 Bedzzz Express BIRMINGHAM OWNED AND LOCALLY OPERATED FOR OVER 29 YEARS UP TO SAVE $1000 SALE MEMORIAL DAY with purchase of Sealy, Beautyrest, Serta, Nectar, Purple, Cahaba Bedding or other mattress sets. YORK STREET Triple Choice: Pillowtop, Firm & Medium Save $500 Our Best Selling Mattress PALM SPRINGS SELECT HYBRID KING FOR A QUEEN QUEEN FOR A TWIN HYBRID ACADEMY STREET Medium Firm Save $399 Queen Mattress King Mattress $999 $899