A WORLD OF WONDER AWAITS ON CELEBRITY'S EDGE ® SERIES.
Our innovative ships travel to spectacular destinations like the idyllic islands of the Caribbean and romantic cities in the Mediterranean.
Select from itineraries that visit extraordinary ports of call while sailing on the ship designed to leave the future behind. Savor delectable meals in culinary capitals throughout Europe or at one of 29 distinctive onboard restaurants. Experience breathtaking tropical sunsets and landscapes from the Magic Carpet ® , the industry's first cantilevered platform that soars 16 stories above the water.
Set sail from Rome and explore white-washed coasts in Greece, rich culture in Spain, and ancient ruins in Italy. Or depart from Fort Lauderdale, where you'll find your island paradise during a Celebrity Edge itinerary to the Caribbean. After a sun-soaked day in each tropical paradise you sail to, you'll return to luxurious accommodations, unparalleled service, and world-class dining on board.
FOR CURRENT OFFERS AND ITINERARIES, CONTACT YOUR TRAVEL ADVISOR OR VISIT CELEBRITY.COM
SCAN TO VIEW EUROPE SAILINGS
©2023 Celebrity Cruises Inc. Ships' registry: Malta and Ecuador.
PARADISE IS CLOSER THAN YOU THINK
Fall asleep over California Wake up in Paradise
34
How to Play in L.A.
For those undertaking their first foray into the City of Angels, we've compiled this guide of iconic locations, splashy hotels, top restaurants and more.
SPRING 2023
42
Hiking the John Muir Trail
Writer and photographer Victor Volta gives his first-person account of hiking the famed 226-mile route from Yosemite to Mount Whitney in 25 days.
50 California's Top Eco-Conscious Hotels
These LEED-certified and green hotels are following innovative eco-friendly initiatives and sustainable practices.
6 LOCAL GETAWAYS SPRING 2023
34 COURTESY OF SHUTTERS
BEACH
On the Cover: The patio at San Laurel, opened by Michelin-starred chef José Andrés at Conrad Los Angeles, overlooking the Walt Disney Music Hall.
ON THE
Distinctive Design Thoughtful Detail SuttonSuzuki.com Mill Valley CA 415 383 3139 SUTTON SUZUKI Architects
FIELD NOTES
17 California Living
The best bird ID apps, car seat yoga poses, epic North Bay hikes and more.
20 Road Trip
Blooming orchards, bright and splashes of roadside poppies signal the crescendo of wildflower season, which is building to a peak now and should continue into mid- or late May.
26 Dose of Aloha
Family-friendly hotels on every island plus a bevy of surf terms in Hawaiian.
30 Interview
Former Pier 39 CEO Taylor Safford, who retired at the end of 2022, reflects on his four decades working at the iconic San Francisco destination, and shares his favorite attractions.
SPRING 2023
57 Planner
Annual spring events around the Greater Bay Area.
68 Eat
Celebrate the spring season, California-style, with a delicious brunch inspired by the bounty of ingredients sourced from local growers and producers.
76 Local Getties
Our picks for best hotels, restaurants and activities in the Bay Area, along with readers' choice favorites.
82 Yesterday
The story of Jack London's short-lived Glen Ellen manor, Wolf House.
8 LOCAL GETAWAYS SPRING 2023
MARIAH HARKEY/CAFE ZOETROPE (PASTA); KRISTEN LOKEN (NICK'S COVE) 76
Your home away from home. Every room designed with intent and purpose. Every detail is a tribute to Hawai'i and its people. NO RESORT FEE PREMIUM ROOMS AVAILABLE KBHMAUI.com (808) 661-0011
The Dipsea, ending at Parkside for avo toast.
Glen Canyon Park — a dog-friendly oasis in the middle of the city.
Local Getaways
CALIFORNIA
What's your favorite spring hike?
EDITORIAL DIRECTOR Mimi Towle GROUP PUBLISHER Nikki C. Wood
EXECUTIVE EDITOR Kasia Pawlowska
DIGITAL EDITOR Jessica Gliddon
One of my many happy place trails is Tenderfoot up to Matt Davis Trail, to Pantoll on Mt. Tam.
Santa Cruz's Wilder Ranch State Park: blooms and ocean views!
EDITORIAL ASSISTANT Paula Phommounivong
Cataract Falls. So serene!
Any hike that is not a hike, but flat ground.
ART
ART DIRECTOR Lisa Hilgers
PRODUCTION MANAGER + ADVERTISING ART MANAGER
Alex French
BUSINESS DEVELOPMENT DIRECTOR Meredith Barberich
MARKETING MANAGER Mikalia Wood
SALES ASSOCIATE PUBLISHER
Grizzly Peak in the Berkeley Hills — spectacular views of San Francisco and the Bay!
Even though it almost killed me, Hill 88, thanks to Mimi Towle and Dana Horner. Laurel Trail in Tam Valley. It's a hidden gem (and butt-burner)!
Leah Bronson
SENIOR ACCOUNT MANAGER Lesley Ceasare
ACCOUNT DIRECTOR Kelly Wagner
Pierce Point Ranch for views and wildflowers.
The Alma trail at Bear Creek Redwoods Open Preserve.
Not a cardio blaster, but after a rain, walking up to Cascade Falls can't be beat for the sounds of the rushing creek.
My favorite Marin hike is definitely the Palomarin Trail out of Bolinas, along the gorgeous coast.
Cascade Falls — the running waterfall and moss are the best in spring! The Tennessee Valley Trail to Tennessee Beach.
SENIOR ACCOUNT MANAGER Sharon Coleman
ACCOUNT DIRECTOR Jessica Hamilton
SALES CONSULTANT Michele Kuhns
ADMINISTRATION
OPERATIONS
Nikki N. Wood
CONTROLLER
Maeve Walsh
EDITORIAL CONTRIBUTORS
My favorite hike is the Embarcadero from the Ferry Building to Oracle Park to watch some baseball!
The Tennessee Valley Golden Gate Loop trail that takes you from Tennessee Valley to Muir Beach, a beautiful hike.
Lynda Balslev, Jeanne Cooper, Matthew Poole, Victor Volta, Jim Wood, Bekah Wright, Ann Wycoff
CO-FOUNDERS: Nikki N. Wood, Nikki C. Wood, Mimi Towle
10 LOCAL GETAWAYS SPRING 2023
Volume 2, Issue 1 Local Getaways is published in Marin County by 270 Media LLC. All rights reserved. Copyright 2023. Reproduction of Local Getaways content is prohibited without the expressed written consent of Local Getaways magazine. Unsolicited materials cannot be returned. Local Getaways reserves the right to refuse to publish any advertisement deemed detrimental to the best interests of the audience or that is in questionable taste. Local Getaways is a quarterly publication and mailed directly to homes and distributed through hotels in the greater Bay Area. Local Getaways, 4000 Bridgeway Ste 105, Sausalito, CA 94965. For subscriptions go to localgetaways.com/subscribe.
Welcome to Spring 2023!
PUBLISHER Welcome to our spring issue! After a few crazy weeks of rainfall, it's amazing how much more the sheer beauty and diversity of California is on display. From the stunning coastline to the towering mountains, we are presented with a wealth of stunning destinations and getaways that never fail to impress. L.A. is a popular destination for Greater Bay Area residents, so in this issue we bring you a guide on how to play here. I try to do my own road trip down a few times a year and always think I know where to go and what to do — but apparently not. This feature was eyeopening and makes me want to steer in a new direction!
Another destination that has been on my personal bucket list is the John Muir Trail, in fact during the early days of Covid, my hiking tribe (Lisa, Heather, Tammie) and I were traversing up to 50 miles a week up Mt. Tam and through Muir Woods, and decided to start training for the John Muir Trail. Unfortunately, my knee had other ideas, but reading Victor's first person account has inspired me to get back in the saddle and shoot for a 2024 attempt — my knee and I will keep you posted on the progress of that.
I am grateful to our readers and advertisers who have joined us on this journey through California's local getaways and hidden gems over the past year. We're passionate about sharing the wonder of this incredible state and our local communities, and aim to encourage others to explore all that California has to offer.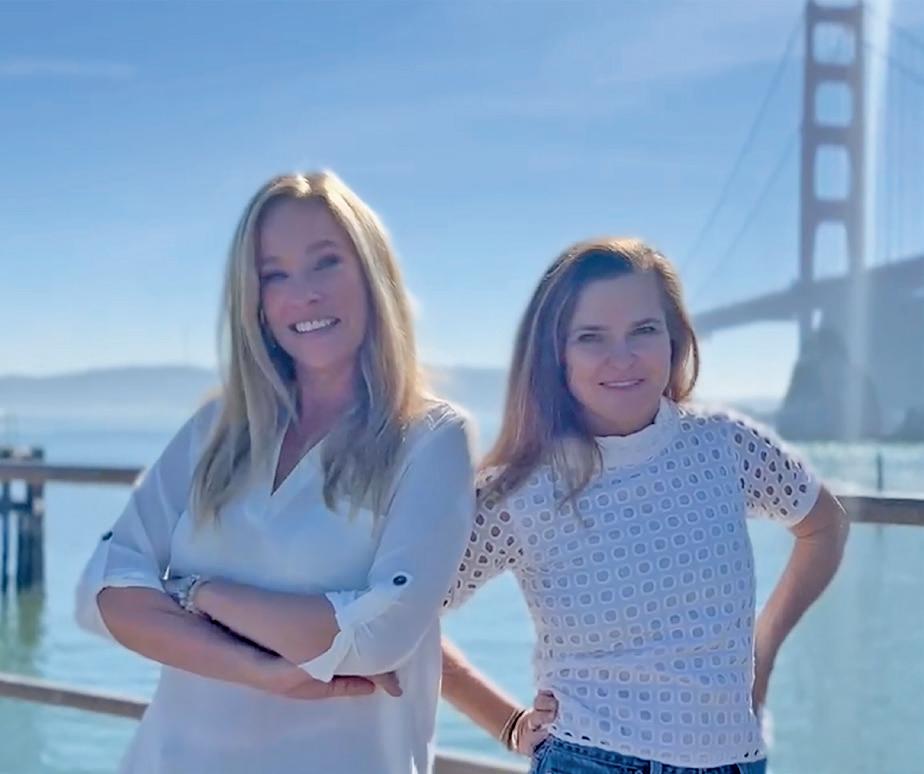 As we look ahead to the rest of the year, we're excited to bring you more stories and inspiration from the amazing destinations that make California such a special place, and offer so much more on our website localgetaways.com.
Ideas, thoughts, comments? Let us know!
Nikki Nikki@localgetaways.com
EDITORIAL DIRECTOR Announcing our 2023 Bay Area Getties! Over 50 articles featuring the best places to eat, stay and things to do in the Greater Bay Area — in other words, you now have a full calendar throughout the season. Do you love pizza? We do! We sent out our existing list of best-ofs back in December via our newsletter to ask you, our readers, your faves, and I could not disagree with the results. Oak & Rye in Los Gatos, a super-popular New York-style pizzeria started by a Roberta's pizzaiolo, earned the South Bay's Readers' Choice. They are so popular that you won't find them on DoorDash, and it's such an ordeal to get take out you might as well dine al fresco along N. Santa Cruz Blvd. In the North Bay, where I live, it's a tougher choice, but I think our readers did a great job with PizzaHacker, the San Francisco mainstay that partnered with Tam Junction just before the pandemic. The generous outdoor dining area, ample room for kids (or dogs) to play, and excellent pizza quickly made them a community hot spot. And then in the city, the classic Tony's Pizza Napoletana run by Tony Gemignani — the first American to win the coveted World Championship of Pizza Makers in Naples, Italy — got the votes. A surprise to me, Gioia Berkeley got more votes than my longtime favorite, Zachary's. However, our edit team, Kasia and Paula, are both frequent flyers at Gioia in Hayes Valley and say it's win-worthy. Now I get to try something new! Besides pizza, we have burgers, sushi, breakfast, lunch, and dinner round ups broken down by South Bay, East Bay, North Bay and San Francisco. Our goal is to help you save time on decision making, as we shine the light on local businesses that make our communities better.
Mimi Mimi@localgetaways.com
12 LOCAL GETAWAYS SPRING 2023
LG | PUBLISHER/EDITOR
Live it U CHARTER p
SAN FRANCISCO BAY AND DELTA

SOUTHERN CALIFORNIA COASTAL CITIES AND ISLANDS
Cruise THE SAN FRANCISCO BAY
Discover CATALINA AND THE CHANNEL ISLANDS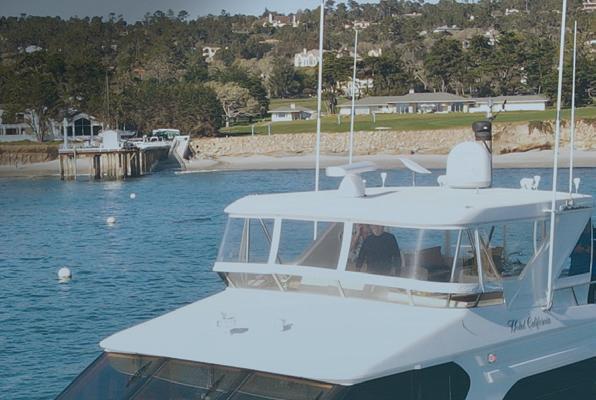 Celebrate LIFE EVENTS
Live the California eam
SCAN FOR INFO LIVEITUPCHARTER.COM
Contributors
JEANNE COOPER
Writer, Dose of Aloha, pg. 26
What do you enjoy most about the spring season? The rainy season in California and Hawaii is coming to an end. Hawaii has blooms year-round, but wildflowers in California and Texas also make me welcome springtime.
Your favorite beach in Hawaii and why?
It's tough to pick just one, but Hanalei Bay's long, golden crescent of sand below green mountains is simply magical.
Places your work has appeared. Hemispheres, Sunset, Marin Magazine, San Francisco Chronicle, Marriott Bonvoy Traveler and Frommers.com.
VICTOR VOLTA
Photographer and writer, John Muir Trail, pg. 42
What do you enjoy most about the spring season? The explosion of wildflowers on Mount Tamalpais and Mount Diablo. Various species only bloom for a short time so I get especially excited to see those more ephemeral blooms like the calypso orchid.
What surprised you the most on your journey? Since I'd already done a lot of hiking in the Sierra, the beauty of the landscapes came as no surprise. Same with the exertion and hard climbing. What surprised me were the deep connections I felt with other backpackers and how quickly those bonds formed.
Where can we see more of your work? To see more nature and adventure photography, follow me on Instagram @victorvoltaphoto.
BEKAH WRIGHT
Writer, How to Play in L.A., pg. 34
What do you enjoy most about the spring season? When the purple flowers of the jacarandas are popping and when in-bloom night jasmine tinges the air.
Your favorite thing about Los Angeles? It may be a big city, but there's definitely a "community" vibe.
Places your work has appeared. Los Angeles Magazine, Los Angeles Times, Orange Coast Magazine, TV Guide and Bon Appetit.
14 LOCAL GETAWAYS SPRING 2023
ICONIC CRAFTSMANSHIP
Louis M. Martini Winery is a cornerstone of Napa Valley, offering an internationally acclaimed portfolio of Cabernet Sauvignon. Since 1933, the Martini family has played an integral role in establishing Napa Valley as one of the world's premier wine regions, with each successive generation helping to set new standards in the vineyard and cellar. Take a peek into the history of Martini with the new exclusive Underground Cellar Experience. Descend into a beautifully adornded 85-year-old barrel cellar that pays tribute to the Martini family's old-world heritage and learn about the history of the winery. Featuring revered small-lot releases and library winees paired with inspired culinary creations f rom Chef Aaron Meneghelli.
(707) 968-3362
254 Saint Helena Hwy S, St. Helena CA louismartini.com/visit-the-winery
Field Notes
Newsy bits, fun facts and useful information to share at your next gathering. By
Kasia Pawlowska
SPRING 2023 LOCAL GETAWAYS 17 NORTH BAY HIKES | CAR SEAT YOGA | STATE SYMBOLS | APPS | ROAD TRIP KASIA PAWLOWSKA
Best Hikes IN
THE NORTH BAY
Venture a few miles north of San Francisco and enter a hiking haven like none other.
By Sabrina Tuton-Filson
Home to Muir Woods National Monument, after the famed environmentalist John Muir, the North Bay comprises the Golden Gate National Recreation Area, Tamalpais State Park and Point Reyes National Seashore as well as Tomales Bay and Samuel P. Taylor State Parks.
If you're feeling adventurous, there's few better places to customize your route — the trail system in the North Bay (especially in the Marin Headlands and on Mt. Tam) is a network of connections just waiting to be configured.
Dipsea Trail
MILL VALLEY
LEVEL: STRENUOUS — 7.4 MILES
Attached to a century-long annual event, this trail stretches from Mill Valley to Stinson Beach with over 2,000 feet of climbing.
Rodeo Beach to Hill 88
SAUSALITO
LEVEL: MODERATE — 3.8 MILES
With roughly 1,000 feet of elevation gain, the view of the city through the graffitied frame
of a bunker window at the summit is a photo opp you won't want to miss.
Coyote Ridge Trail to Muir Beach
TENNESSEE VALLEY
Falls via Coast Trail from Palomarin Trailhead
Alamere
BOLINAS
LEVEL: MODERATE — 11 MILES
The falls spill off the rocky cliff face and flow directly into the ocean on this quintessential Marin hike. Go early, the parking lot is small.
LEVEL: MODERATE — 5.2 MILES
Walking under the shade of eucalyptus trees and coastal views on 80 percent of the trail? Tell us that's not the perfect weekend hike.
Scan for more
FOR THE BIRDS Get to know your neighborhood avians with the help of these three free apps
for iPhone and Android users.
By Kasia Pawlowska
Audubon Bird Guide
With more than 800 species, over 3,000 images and 8 hours of bird sounds for North American birds, this app gives users access to bird ID help for all experience levels. Explore the birds around you, share your sightings lists and photos with other Audubon users and get inspired by theirs. audubon.org/app
eBird
A convenient and paperless way to log your bird sightings, eBird features digital checklists that allow you to track and upload your sightings from the field or at home. It offers exact location pinning using your phone's GPS, Wi-Fi or data. You can also easily export your lists to share across social media platforms. ebird.org
Merlin Bird ID
The learning algorithm uses your photo, location and date to identify over 3,500 bird species. This app also allows users to explore field guides in any region with various downloadable bird-packs. Listen to calls, examine bird distributions and enjoy high-quality photos, online and offline. merlin.allaboutbirds.org
18 LOCAL GETAWAYS SPRING 2023 LG | FIELD NOTES
ERIC LEUNG/WIKIMEDIA COMMONS (FALLS)
Alamere Falls
BEYOND IMAGINATION
Yosemite's Vernal Fall
Overflowing with Adventure
This Winter's epic snow means world-class, historic waterfalls in Yosemite this Spring. You won't want to miss it!
For great lodging options, visit
C ath ey s Vall e y • Coul t e rv ille • El Po rt al • Fi sh Camp • Fo r e st a • Ho r ni t o s • Ma r i p o s a • Midpine s • Wa w ona • Yo s emi t e Vall e y • Yo s emi t e We s t
BROAD-LEAVED SHOOTING
STAR
Primula hendersonii
This springtime stunner emerges as a small clump of fleshy, oval leaves followed by a slim, leafless stalk. A native from California north to southern British Columbia, other common names for it are Henderson's shooting star, mosquito bills and sailor caps.
CALIFORNIA BUTTERCUP
Ranunculus californicus
Cheerful buttercups are easy-to-grow perennials with bright green succulent foliage, topped with slender stems up to two feet tall and wide. You can find these western natives growing in moist plant communities.
DOUGLAS IRIS
Iris douglasiana
First described by 19th century botanist David Douglas in Monterey, California, the Douglas iris is common in the coastal regions of the state. In pastures it's regarded as a noxious weed, as it inhibits other vegetation, and its leaves are bitter and unpalatable to cattle.
ANNARTDREAMS/CREATIVE MARKET(MAP); EUGENE ZELENKO (STAR); ERIC HUNT (PAINTBRUSH); WALTER SIEGMUNCH (BUTTERCUP); STEVE BERARDI (POPPY); ERIC IN SF (LUPINE); FRANCO FOLINI (SUNCIUP); NORTHBAY WANDERER (IRIS)
Bothe-Napa Valley State Park
What's Your Sign?
While everything does seem to be bigger in Texas, including the amount of state symbols — it has 70 — California boasts a whopping 41, ranging from dinosaur to folk dance. Here are four flora and fauna that symbolize the Golden State.
By Kasia Pawlowska .
Amphibian
California red-legged frog
Rana draytonii
These rust-hued hoppers — the largest native frogs in the western U.S. — haven't had it easy. It's estimated that miners during the Gold Rush era ate nearly 80,000 frogs per year, and in the coming decades, invasive species decimated 70% of its habitat range. They can now be found mostly in coastal regions from Marin County to northern Baja California.
Insect
California dogface butterfly
Zerene eurydice
Designated the state insect in 1972, this butterfly is endemic to California, found from the foothills of the Sierra Nevada to the Coast Ranges, and from Sonoma south to San Diego. It gets its unusual name from a yellow silhouette of a dog's head on the male's wings — females are usually entirely yellow with a black spot on the upper wings.
Marine Fish
Garibaldi
Hypsypops rubicundus
Historically known as the Catalina goldfish, you're most likely to encounter garibaldi in shallow waters along the Southern California coast. Growing to just over a foot in length, young garibaldi are even more vibrant than their older counterparts, sporting bright-blue spots on their reddish orange bodies.
CAR SEAT YOGA
By Mimi Towle
While it's truly about more than the destination, sometimes the trip can be a pain — as in back and neck. According to Stacie Dooreck, author of SunLight Chair Yoga , you can prevent stiffness by doing simple stretches without leaving your car seat. For more moves, check out her book or visit sunlightyoga.com
CENTERING SIT In a comfortable position with the spine tall yet relaxed. Take a few deep, sighing breaths. Inhale and exhale for three counts each, five times.
Reptile
Desert tortoise
Gopherus agassizi
At full-speed, this tortoise can cover an underwhelming distance of 20 feet per minute. It resides mostly in southwestern desert areas of California and played a key role in the passage of the California Desert Protection Act in 1994, even reportedly making an appearance in the White House for the bill signing.
WAVE FOR HEALTH Wrist and ankle rotations rotate the wrists, then the ankles — five times each.
NECK ROLLS Slowly make a circle with your nose five times in each direction, clockwise and counterclockwise. Inhale when facing upward and exhale when looking down. Keep shoulders relaxed.
SIDE STRETCH Inhale, sitting tall, as you lengthen the spine skyward. Exhale, facing forward, as you lean gently to the right, placing your right hand by your right hip or letting it hang, and raising your left hand to extend it over the left ear. Switch sides. Repeat three times.
22 LOCAL GETAWAYS SPRING 2023 LG | FIELD NOTES GREG SCHECTER (FROG); ALAN SCHMIERER (INSECT); ROBB HANNAWACKER (REPTILE) / ALL WIKIMEIDA COMMONS; CA STATE SYMBOLS (FISH)
The Napa Valley: A Taste of the Unexpected
Everyone knows Napa Valley: it's one of the most famous wine regions in the world, boasting bountiful Cabernets and gourmet restaurants. But there's so much to explore; your trip to Napa Valley can be whatever you make of it. In addition to worldclass wine, there is so much more!
FIELDS OF YELLOW
Napa Valley springs to life with an explosion of wild mustard blooms, carpeting rows of vineyards with bright yellow flowers. Capture this Instagram-worthy season before it ends! (visitnapavalley.com/events/wild-mustard-season)
OUTDOOR ADVENTURE
Whether you're working off the indulgent meals and wines or you just want to get outside, Napa Valley is an outdoor-enthusiast's paradise. Most of the valley is a protected agricultural preserve, allowing for plenty of open space and endless trails for amazing hiking. Some favorite spots include Bothe-Napa Valley State Park, Robert Louis Stevenson State Park, and Skyline Wilderness Park. Cycling is just about as popular as sipping wine. The Napa Valley Vine Trail is a great place to start, connecting the town of Yountville to the south end of Napa. Soon it will stretch 47-miles through the entire Napa Valley (vinetrail.org). The Napa River is the best-kept secret for kayaking and paddleboarding in the Bay Area, with no crowds, calm water and stunning views (napavalleypaddle. com). Nearby Lake Berryessa is one of the largest bodies of fresh water in California. The lake offers boating, waterskiing, wakeboarding, tubing and other fast-paced water sports, plus quiet coves for kayaking, swimming and fishing.
A VIBRANT ARTS SCENE
Napa's contemporary art scene shows that there's much more to the county than just wine and food. The Rail Arts District (RAD Napa) is a local favorite in downtown Napa that showcases colorful murals from global artists along a two-mile stretch of the Napa Valley Vine Trail. You can explore this cultural corridor at your own pace or join Paper Napan Walkabouts ( papernapan.com) on a guided tour. The di Rosa Center for Contemporary Art is an art park and nature preserve that features multiple galleries, sculpture gardens and a 35-acre lake on more than 200 acres.
ONE-OF-A-KIND EXPERIENCES
Hot air ballooning is one of most unique ways to appreciate
the valley's lush, rolling hills and gorgeous coastline. The experience of floating up in the air at sunrise across the valley will take your breath away (balloonrides.com, napavalleyballoons.com, nvaloft.com). Open-air tuk-tuks offer possibly the cutest way to tour the region — think chic, modern-day rickshaws that are 100 percent electric. Or head off the beaten path with the signature Napa Wine Safari tour that starts with a scenic ride into the vineyards followed by artisan wine tastings and lunch (lacesandlimos.com). The Napa Valley Wine Train features classic Pullman rail cars that evoke the spirit of luxury rail travel at the beginning of the 20th century. It offers a unique experience with fine dining service, gourmet meals, world-class wines and the incomparable scenery of Napa Valley (winetrain.com). The Culinary Institute of America (CIA) at Copia , the brainchild of chef Julia Child and wine legends Robert and Margrit Mondavi, hosts single-day courses (ciafoodies.com/cia-california-copia-classes).
UNIQUE WALKING TOURS
On-foot tours let you experience Napa Valley like never before. Professional photographers Janna Waldinger and Lowell Downey lead you on guided photography adventures with Art & Clarity Adventures (artclarity.com/offerings/art-clarity-adventures). Active Wine Adventures's hike and wine or hike and beer tours take guests on scenic hikes, then to lunch and wine tasting at a small-production winery or to a microbrewery for beer flights (activewineadventures.com). Gourmet Food & Wine Tours will guide you on a walk through downtown Napa's restaurants for pairings with hand-selected wine on an upscale culinary experience that's rated one of the best tours in the area by US News & World Reports ( gourmetfoodandwinetours.com).
SPRING 2023 LOCAL GETAWAYS 23
PROMOTION
Travel Made Easy
Your journey and destination will be smoother than ever thanks to these sleek and sensible items.
By Kasia Pawlowska
1 Cotopaxi Cubos Del Dia Travel Cubes, $45
These vibrant cubes are made with repurposed materials by employees who are given creative control to determine its oneof-a-kind colorway motif, so no two are alike. rei.com
2 Loops Beauty Variety Loop Mask 5 pack, $30 Banish dry airplane skin with ease. Each of these masks has a textured interior that sticks to skin, allowing you to move about while the serums do their job.
loopsbeauty.com
3 Noshinku bergamot pocket sprayer, $9
This naturally-formulated sanitizer leaves hands clean and refreshed with a crisp citrus cedar scent. Not only that, it's also purse- and pocketfriendly and refillable. noshinku.com
your 6 set, $76
These customizable containers are leakproof, magnetic and can be filled with any personal care product, from serums to shampoos. keepyourcadence.com
Wire Cable for AirTag, $20
A wire cable attaches your AirTag to your belongings and includes a hex key to lock the AirTag in place — no more lost luggage! apple.com
24 LOCAL GETAWAYS SPRING 2023 LG | FIELD NOTES
4 2 3 5 1
'Ohana Quality Time
MAUI
Kaanapali Beach Hotel has long celebrated its status as Hawaii's "Most Hawaiian Hotel," meaning keiki (children) fit right in. All ages can take part in cultural workshops like weaving and kapa printing, or learn how to snorkel, stand-up paddle and respect the ocean with the Hale Huaka'i team on gorgeous Kaanapali Beach. Afterwards, treat yourselves to a dip in the pool and Roselani ice cream at the new snack bar. The large green lawn beckons little legs, too. From $278; kbhmaui.com
Also consider: Napili Kai Beach Resort is a convenient compound, with multiple bed configurations in studio, 1- and 2-bedroom suites and easy access to Napili Bay. From $509; napilikai.com
KAUAI
Taking children to Hawaii for their first time reopened my eyes to its beauty — and turned my gaze in some new directions, too. Whether your kids gravitate to tourist attractions like aquariums and train rides, enjoy learning crafts such as lei-making or simply revel in sand and sea, the islands offer inviting options for 'ohana (families). Here's where yours can feel at home.
OAHU
The newly renovated Outrigger Reef Waikiki Beach Resort shares the aloha and family spirit of Outrigger's founders. The beach is just off the voyaging-themed lobby, where the new cultural center offers near-daily, kid-friendly crafts such as making tileaf bracelets. Ideal for family dining, the poolside Kani Ka Pila Grill also serves up live Hawaiian music nightly. Bigger family? Book a suite or room with three double beds. From $299; outriggerreef.com
Also consider: Aulani, a Disney Resort & Spa, may not be a theme park, but its pools, cultural programs, luau and lagoon beach make for an exhilarating ride. From $609; disneyaulani.com
The Grand Hyatt Kauai may have an even more elaborate pool, but Koloa Landing Resort at Poipu can take pride in its multi-tiered, waterfall- and slide-boasting beauty with two auxiliary pools — not to mention its residential-sized villas with kitchens. Part of Marriott's Autograph Collection, Koloa Landing is also within easy reach of Poipu's dining, shopping and beaches. Kids can explore the lush grounds on an educational scavenger hunt, part of a special children's activity pack. From $518; marriott.com
Also consider: The Sheraton Kauai Coconut Beach Resort draws active families thanks to nearby hiking, kayaking and biking, plus a lovely pool and luau on-site. From $411; marriott.com
HAWAII ISLAND
The perfect balance of luxury and casual comfort, the Fairmont Orchid provides a beautiful setting for families to experience the ocean together, as on the complimentary outrigger canoe ride for up to four people. Kids can join grownups in complimentary hula lessons, learning about the native green sea turtles or listening to traditional Hawaiian stories after sunset. The toes-in-the-sand Hale Kai restaurant — next to the sprawling, sparkling pool — is a wonderful place to end the day. From $645; fairmont.com
Also consider: The Waikoloa Beach Marriott & Spa overlooks Anaehoomalu Bay, great for turtle watching and ocean sports; on a bad-weather day, cinemas and shops await next door. From $601; marriott.com
26 LOCAL GETAWAYS SPRING 2023 LG | FIELD NOTES COURTESY OF KOLOA LANDING
Families find warm welcome in Hawaii. By Jeanne Cooper
Koloa Landing Resort
FAMILY FUN & ADVENTURE IN WAIKĪKĪ
Dive into the playful world of the Outrigger Reef Waikiki Beach Resort. Enjoy a generous family-sized suite with luxurious rooms and stunning beachfront views. Frolic in the pool, check out the sea turtles fronting the resort, or take a fun family surf lesson. Visit the onsite A'o Cultural Center to learn how to speak Hawaiian, do the hula or play the ukulele. And in the evening, unwind on the beach as live Hawaiian music fills the air and the rainbow-colored sunset bids "aloha" to another perfect day.
HAWAI'I FIJI MAURITIUS THAILAND MALDIVES I
Outrigger.com
Water Talk
Papa he'e nalu (pah-pah hey-ey nah-loo)
Surfboard
Two traditional Hawaiian surfboards are the thin, round-nosed alaia (ah-lye-ah) and the longer, heavier olo (oh-low), once reserved for royalty.
Pi'i mai ka nalu (pea-ee my kah nah-loo)
Surf's up, "the waves are mounting."
Sistah Robi's 1995 song with this title remains a constant on island music radio stations. Its catchy refrain, E he'e nalu kākou (eh hey-ey nah-loo kah-ko), means "Let's surf."
Pae i ka nalu (pie ee kuh nah-loo)
To ride a wave into shore, or catch a wave.
It's also the title of a fascinating 1987 video on the history of surfing in Hawaii, including the late legends Rell Sun and Rabbit Kekai.
4 5
Paipo (pie-poh)
Body board
A short wooden board for riding prone (originally spelled paepo'o) is the ancestor of the boogie board, created by USC graduate Tom Morey on the Big Island in 1971.
Po'ina nalu (poh-ee-nah nah-loo)
Surf break
While California may be the source of modern surfing terms, the islands where the sport originated naturally have their own vocabulary for he'e nalu, literally "wave sliding." Here are five key Hawaiian terms for California and Hawaii's official state sport. By Jeanne Cooper 1 2 3
Another popular Hawaiian song, He'eia, tells of King Kalakaua's expertise in navigating the break at He'eia Bay near Kailua-Kona — while failing to impress the women on shore.
28 LOCAL GETAWAYS SPRING 2023 LG | FIELD NOTES BRYAN MCDONALD
Q & A
handed over the reins to incoming Pier 39 CEO Scott Gentner, who previously served as CFO. We caught up with Safford to find out how he got his start, what changed over the years and what motivated him to stay for so long — a rarity in these job-hopping days.
Tell us about your first job at Pier 39. In 1979, I found a job at Pier 39's very large arcade, called the Palace of Fun Arts, shortly after the pier opened. The job involved making change for customers, running the bumper car and carousel rides, and working the arious games of skill on the midway.
Of all the positions you've held at Pier 39 over the years, which one was the most rewarding? I was fortunate to hold many positions of responsibility at the company, but becoming CEO in 2012 was the most personally rewarding.
MEET ME AT Pier 39
By Lotus Abrams
When Mill Valley resident Taylor Safford started working at San Francisco's Pier 39 as an attendant at the arcade in 1979, he had no idea what the future would have in store for him. As it turned out, Safford, who earned his bachelor's degree and MBA from San Francisco State University, ended up climbing all the way up to CEO of the place by 2012.
He's also been a long-time advocate for the San Francisco travel industry, having served on the boards of the San Francisco Tourism Improvement District, the United States Travel Association, San Francisco Chamber of Commerce as well as the San Francisco Travel Association.
At the end of 2022 after more than four decades at the company, Safford retired and
Which accomplishment are you most proud of? In 2005, when I was CFO at one of the company's divisions, we lost a very large and longstanding contract in a competitive bid. That one contract represented half of our revenues and nearly 80% of our earnings, and losing it nearly bankrupted the company. The president of the company left shortly thereafter, and I was offered the job. Together with a very dedicated group of employees, we restructured the company's debt in time to avoid bankruptcy, refocused on building sales of our other great products, and within two years stabilized the finances enough to win a new long-term contract that gave us the footing for growth that we needed. It was a wild ride, and the toughest but best business experience I could've gained.
What was your biggest challenge during your career? Successfully navigating the perilous journey through Covid-19 while I was CEO at Pier 39 was incredibly challenging. The pandemic devastated the travel industry. When the city ordered nonessential businesses to close in March 2020, my team and our ownership quickly realized that saving our 100-plus retail, restaurant and attraction tenants would be the key to the company's survival. The effects of the roller coaster ride that ensued are still rippling across the world's economy, but I'm very happy to be able to say today that Pier
30 LOCAL GETAWAYS SPRING 2023 LG | FIELD NOTES INGUS KRUKLITIS/ISTOCK PHOTO (PIER 39)
Former Pier 39 CEO Taylor Safford, who retired at the end of 2022, reflects on his four decades working at the iconic San Francisco destination, and shares his favorite attractions.
Taylor Safford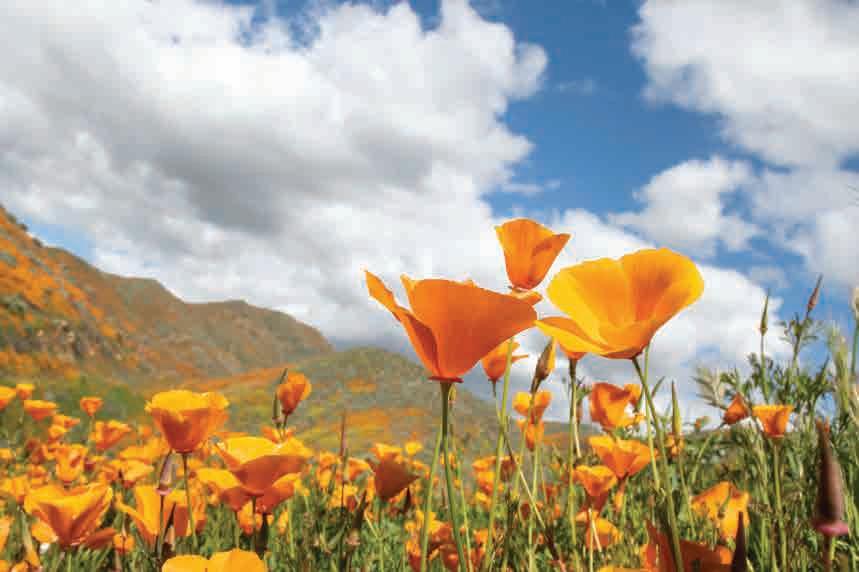 39 retained 95% of its tenants — a remarkable feat — and has recovered enough to re-hire almost all of its laid-off employees.
What's your best Mother Nature story? That would have to be the arrival of the sea lions in 1990. There were always a few sea lions swimming around the bay near the pier, but soon after the Loma Prieta earthquake even more suddenly started showing up. Then, a few began regularly hauling out on the docks in our marina. Conflicts between these very large animals and the slip owners who wanted to get to and from their boats caused management to reach out to the Marine Mammal Center in Sausalito for advice, and the affected tenants were relocated.
What happened then? Once the boats were moved, the number of sea lions on K Dock grew even larger. When visitors started coming back to the pier after the earthquake, they created a buzz about these new "residents" in our marina and how much fun they were to watch. Soon management was taking calls from national and international press wanting to cover this fun and unusual story. What followed was nothing short of miraculous and ironic: Today, the sea lions are the number one draw at the pier and 80% of our visitors go and watch them (the miracle), and you still can't get closer to a wild herd of these animals anywhere in the country (the irony).
Why did you stay with Pier 39 for so long? I'd never been to a boardwalk before I came here in 1979, and was captivated by Pier 39 from the very first moment I got there. The pier is a busy attraction, and the property has an incredible energy that's an amalgamation of the sights, sounds and smells of what you experience when you're there. The incredible views and fun mix of shops, restaurants and attractions makes everyone feel good (after all, many are on vacation) and lets them have fun. This energy, along with good career opportunities and the fantastic people who work there, made it easy to stay.
How has Pier 39 and the waterfront changed since you started? The first major change came when the Loma Prieta earthquake caused the Embarcadero Freeway to be taken down, opening up vistas and creating opportunities for redevelopment all along the waterfront. The opening of the Muni F Market line in 1995 also allowed San Franciscans and visitors to get to the pier more easily and in
larger numbers. In 1996, the Aquarium of the Bay opened at the pier, adding an important environmental and educational component to its attractions.
What have been the best upgrades over the years? The opening up of the Embarcadero as a promenade has allowed so many more San Franciscans to come down and enjoy their waterfront. You can make the easy walk from the San Francisco Ferry Building to Pier 39 in about 20 minutes. The views are breathtaking and the people watching along the way is always entertaining.
What made you decide to retire?
I wanted to have more time for travel with my wife, Kathleen. From a business standpoint, it's important that leadership roles turn over semi-regularly to keep things creative and fresh. I'd been the CEO for a decade and accomplished many of the things I set out to do. It was time for a change.
For visitors, what's the ideal day at Pier 39? Arrive in the morning around 11am, just as the stores are beginning to open. First, go see the sea lions before the crowds arrive. Next, do some window shopping and check out the Pier's unique shops. Then it'll be time for lunch, so have a look at the menu boards and figure out where you want to eat. After lunch, head to The Flyer, Plunge, Mirror Maze, carousel or 7D Experience — or better yet, try them all! Next head over to Blue & Gold Fleet
for a tour of the bay. If you've never been under the Golden Gate Bridge, then you simply have to take a tour (added bonus: the best views of the city are from the water). After the tour, you'll want a little pick-me-up. The pier has the best treats: cookies, candy, fudge, ice cream, cotton candy, funnel cakes — you name it. Then, head to Aquarium of the Bay to learn about their sharks, eels and jellyfish, and you can even pet a few bat rays while you're there. You'll be exhausted, but grinning.
What should visitors eat at Pier 39?
Fisherman's Wharf is all about the seafood, and visitors should look for the freshest local catch prepared in simple, but creative ways — there are always fantastic options to choose from.
What's the best time of year to visit? The incredible weather and smaller crowds make the fall an ideal time of year to visit the pier. The pier is the best place to see the Blue Angels during Fleet Week because the pilots use the property as a point of reference, and they make a lot of low, high-speed passes directly overhead. Of course, the holidays at the pier are always festive — it's a great place to put you into the holiday spirit.
What do you miss most about spending every day at Pier 39? I miss the sounds of children squealing with glee on the bungee trampoline that sits just below my office window. Those delightful sounds, mixed with the tantalizing smells of the meals and treats being prepared, are forever burned into my memory.
What do you plan to do in retirement? I have many hobbies that will keep me busy, and Kathleen and I love to travel. We're looking forward to extended trips to go exploring together.
Any advice to share with your successor, Scott Gentner? It's the greatest job in the world, and Scott is going to be a wonderful CEO. He shouldn't be afraid to take chances and make mistakes — I hope he enjoys the job as much as I did.
32 LOCAL GETAWAYS SPRING 2023 LG | FIELD NOTES
Scan for more
It was a wild ride, and the toughest but best business experience I could've gained.
" "
Hotel Emblem
The Beat of the City
WHEN JACK KEROUAC PENNED his tour de force On the Road in 1948, it unleashed a new generation of creative thinkers and rebels, inspiring San Francisco's underground scene and its non-conformist Beatnik generation. Located just off Union Square, the newly reimagined Hotel Emblem pays homage to the 1950s counterculture, where Beatnik bravado is woven into its eclectic design, stellar art and clever offerings.
The stylish 96-room boutique hotel is a writer's (and Instagrammer's) dream, with its book-stacked lobby and stellar art. Portraits of Beatnik icons Allen Ginsberg and Jack Kerouac hang in the lounge; their faces are made up of their own poetic words.
The hotel's Book Butler pedals a variety of novels and Beatnik poetry in a metal cart to your door; so, if an evening curled up in Italian linens with your favorite author appeals, Hotel Emblem has you covered. Feeling even more inspired? A vintage typewriter can be delivered for late night poetry writing and other musings. Record players and vinyl can also be requested, adding to the playfulness and tempo of your stay. Have your pooch in tow? No problem, as the hotel is dog friendly,
providing both beds and bowls.
Downstairs, the style-forward Obscenity Bar is named for the Howl obscenity trials, when Ginsberg's famed poetic work was under attack in an attempt to ban his words. The bar's cozy couches call for reading and communing with fellow guests amidst a boho-cool vibe. It's also the scene of the occasional live music, impromptu poetry slams and open mic nights. The Bluestone Lane coffee shop is an on-site aqua-tiled haven for artisan coffees, matcha lattes and healthy smoothies, along with avo toast, fresh pastries and prosciutto and poached eggs.
When you're ready to explore the neighborhood, Hotel Emblem's Underground Concierge offers six selfguided tours for off-the-beaten path San Francisco experiences. Stroll to the Beat Museum to learn more about the history of this storied scene. The hotel provides free tickets to this cultural corner, where you'll find extensive collection of Beat memorabilia, including original manuscripts, rare books, letters, personal effects, an old On the Road Hudson car and more. Across the street from the museum, more Beat Gen landmarks await like the famed City Lights Bookstore where it all began, and
Vesuvio Cafe, the 1948 watering hole hangout of Kerouac, Cassady, and other Beatnik pilgrims and poets.
Complimentary bikes call for cruising to the Ferry Building and Hog Island Oysters Co., or a jaunt to Aquatic Park for a picnic and bridge views. Hotel Emblem is also a stone's throw from the theater district, live music halls and a comedy club for nighttime adventures.
When it's time to check out, Sonny, the resident greeter/bellman/charmer, pulls out the Polaroid for a parting shot and memory of your stay in front of the lobby's book wall. There's a reason why this groovy retreat is consistently ranked as a top hotel for all of San Francisco by Tripadvisor (presently it's #3). This isn't your typical luxury boutique hotel: rather more of a rebel that prides itself on its eclectic and unique vibe. Perhaps the words written on your hotel room wall says it all:
If you believe you are a poet, who are you to argue? Forgive everybody. Give Up. Get drunk. Journey boldly and forever follow in the footsteps of a giant. Here's to the mad ones.
At Hotel Emblem, the past mingles with the present in cool collusion. Snap. 562 Sutter Street, San Francisco, Ca. 94102, 800.433.4434
SPRING 2023 LOCAL GETAWAYS 33
PROMOTION
HOW TO
Play in L.A.
By Bekah Wright
34 LOCAL GETAWAYS SPRING 2022 3
Long, sunset drives down the Pacific Coast Highway. Flashbulbs popping during red carpet Hollywood premieres. An ever-evolving arts and culture scene that inspires. Communing with nature in the Santa Monica Mountains and the Angeles National Forest. Culinary experiences that speak of a global community. There are many reasons people visit Los Angeles. There is, after all, beauty and adventure at every turn.
Exploring the 503-square-mile city to discover all its treasures could make for a pleasant lifetime pursuit. For those undertaking their first foray into the City of Angels, we've compiled this we've compiled this guide. These historic landmarks, iconic locations, and under-the-radar attractions will steal one's heart and whet appetites for future visits.
STEPHAINIE PLOMARITY
SPRING 2023 LOCAL GETAWAYS 35
CULTURE AND ADVENTURE
GETTY VILLA MUSEUM
Set out on the Pacific Coast Highway (PCH) to discover an architectural jewel chockfull of culture: Getty Villa Museum. Fashioned after a Roman country home, Getty Villa houses impressive Greek and Roman antiquities collections. Permanent exhibitions are on the villa's first floor, with changing exhibitions on its second story. A favorite to happen upon — the Roman-era mummy.
Not to be missed is Getty Villa's
sister site, Getty Center. Located atop a mountain in Brentwood, a monorail is required for transporting guests. Art spanning from the Middle Ages to the new Millennium is captivating. And, of course, so are the lofty views. getty.edu
SANTA MONICA PIER
Movie buffs will immediately think of Santa Monica Pier when its namesake city is mentioned. Indeed, this National Historic Landmark has been featured in many films, television episodes, and music videos. santamonicapier.org
After walking under the iconic sign and onto the pier, head to the 1916-built Looff Hippodrome. Inside is the whimsical, 1920s-era wooden carousel with 44 horses, a rabbit, a goat, and two sleighs ready to provide a whirl. At the end of the pier, more thrills await with Pacific Park, an amusement park with 12 rides, including a roller coaster and Ferris wheel. Gaze out from the pier to see Santa Monica boardwalk in motion with rollerbladers, cyclists, and street performers.
THE LAST BOOKSTORE
There's magic to be discovered in Downtown Los Angeles (DTLA). Where it resides: The Last Bookstore. Located in a 22,000-square-foot former bank, the temple of books is touted as being "California's largest used and new book and record store." As brick-andmortar bookstores disappear, visiting this unique shop will cement memories of shelves stacked with tomes. As for those stacks, they're fanciful unto themselves, fashioned into tunnels, or with books literally flying off the shelves. There are also several gallery shops on the mezzanine level. lastbookstorela.com
GRIFFITH PARK & OBSERVATORY
One of the best views of Los Angeles can be had atop Mount Hollywood with a visit to the Griffith Observatory. The Samuel Oschin Planetarium with its Zeiss Universarium Mark IX star projector lifts those views even higher up into the galaxies. Since its doors opened in 1935, the observatory has reigned as the "most-visited public observatory in the world." Today, visitors can partake in various programs, exhibits, and talks. griffithobservatory.org
Beyond the observatory, there's much to be explored within Griffith Park. One of America's largest municipal parks and wilderness areas, this 4,210-acre space is known for its diverse hiking and cycling trails, golf course, and horseback riding. Other attractions in the park include the Greek Theatre, a concert venue in an
36 LOCAL GETAWAYS SPRING 2022 3
COURTESY OF THE GETTY VILLA 36 LOCAL GETAWAYS WINTER 2022
Getty Villa Museum
amphitheater, the Los Angeles Zoo, and the Autry Museum of the American West. laparks.org/griffithpark
MOVIE STUDIOS & ICONIC HOLLYWOOD
The romance of the silver screen is undeniable, and there are myriad ways to glimpse Hollywood's past and present in L.A. Walking in the footsteps of celebrities past and present is possible through various film studio tours, including Warner Brothers, Paramount Pictures, and Sony Pictures. Then, there's Universal Studios' 60-minute behind-the-scenes tour that's included with admission to the theme park. universalstudioshollywood.com
Many lead straight to Ovation Hollywood, an entertainment complex where Dolby Theatre, home of the Academy Awards, and the TLC Chinese 6 Theatres, with its forecourt filled with over 200 sets of hand- and footprints of famous celebs, are located. Film premieres are often underway across the street at the historic El Capitan Theatre — Jimmy Kimmel Live! films next door. ovationhollywood.com
BEVERLY HILLS
Rodeo Drive. The name of this Beverly Hills destination evokes images of
Bentleys pulling up to designer boutiques — Alexander McQueen, Chanel, Cartier… sigh. It's a shopper's paradise, Champagne included. This is the heart of Beverly Hills and drips with wealth, opulence, luxury, and palm trees at every turn. rodeodrive-bh.com
European ambiance can be found along the cobblestone walkway of Two Rodeo Drive. Linger awhile at 208 Rodeo Restaurant over a bottle of Dom Perignon. Close out the perfect day by attending a performance at The Wallis, aka Wallis Annenberg Center for Performing Arts. thewallis.org
OCEAN VOYAGES
Leave the distractions of dry land behind and let the beauty of California provide a backdrop for inspiration and memories that will last a lifetime. Whether it's Catalina, the Channel Islands, Santa Barbara or San Diego, Live it Up Charter will take you there in style aboard one of their luxe yachts. Book one for your group with just the Coast Guard licensed captain and crew, or choose from a multitude of other services including a DJ, an executive chef and stewards. Yacht amenities include inflatable paddle boards, a gas grill, chefgrade kitchen and big-screen televisions, to name a few. liveitupcharter.com
History
A starting point for learning about Los Angeles' origins begins in the MidWilshire area with a visit to La Brea Tar Pits & Museum: one of the first 100 IUGS Geological Heritage Sites proclaimed by the International Union of Geological Sciences (IUGS). (Don't miss visiting the Los Angeles County Museum of Art (LACMA) while in this complex). Here, it's possible to see the world's sole urban Ice Age excavation in action, with ongoing discoveries of fossils ranging from giant mastodons to the most delicate of insects.
By 8,000 B.C., Los Angeles was settled by the Chumash and Tongva Native American tribes. The region became a Spanish outpost in 1769, with 21 Spanish missions, which can be visited along The California Missions Trail, being built throughout the state.
Downtown's Olvera Street can be considered the "birthplace" of Los Angeles. This veritable living museum features a mixture of objects from the Native American, African and European cultures of the 44 settlers who traveled from Mexico to establish the city in 1781.
In 1821, Mexico declared its independence, taking control of California. By the conclusion of the Mexican-American War in 1848, the United States had acquired California. New residents poured in during the Gold Rush, along with the dawning of the Southern Pacific Railroad and the oil boom.
Another industry would find its way to Los Angeles — the film industry. It kicked off in 1908 with the filming of The Count of Monte Cristo. Since then, LA's Hollywood district has been the hub of the entertainment world. Signaling its location is the famed Hollywood sign, which was first erected on Mount Lee in 1923. Want to get up close and personal? Take to the dusty trails cowboy-style on a Sunset Ranch Hollywood horseback tour under the sign.
SPRING 2023 LOCAL GETAWAYS 37
COURTESY OF THELASTBOOKSTORE.COM
LOS ANGELES
The Last Bookstore
ANNUAL EVENTS
THE ROSE PARADE — JANUARY 1
After the New Year's Eve countdown, parade lovers gear up for the next morning's event proclaimed as "America's New Year Celebration" — the Rose Parade. Hosted since 1890 by the Tournament of Roses, the parade features floral-decorated floats, marching bands, and equestrians in all their splendor. Die-hard fans camp out the night prior for prime viewing along the five-and-a-half-mile route on Pasadena's Colorado Boulevard. Can't make the parade? Check out Floatfest: A Rose Parade Showcase. Tickets are required for this two-day event (located on Sierra Madre and Washington Boulevards) following the parade. tournamentofroses.com
LOS ANGELES MARATHON — MARCH 19
"On your mark. Get set. Go!" These words set 27,000+ runners in motion each March as the Los Angeles Marathon gets underway — in 2023, feet will hit the pavement. The 26.2 course begins at Dodger Stadium, winding its way to the finish line on Century City's Avenue of the Stars, where a Finish Festival celebration also takes place. Not a runner? Catch the pre-event Health & Fitness
Expo (March 17 and 18) at Dodger Stadium. On race day, cheer participants on, then toast their achievement with some suds in the event's Guinness Beer Garden. lamarathon.com
LOS ANGELES TIMES FESTIVAL OF BOOKS — APRIL 22-23
Going 17 years strong and counting, the Los Angeles Times Festival of Books is held each April on the University of Southern California (USC) campus. This free, public event is touted as the largest book festival in the northern hemisphere. The two-day festival often kicks off with music from the Trojan Marching Band, leading into author panels (tickets required), storytelling, writers' book signings, and other literary activities. events.latimes.com/festivalofbooks
FIESTA BROADWAY — APRIL 29-MAY 5
The "largest Cinco de Mayo celebration in the world," Fiesta Broadway, kicks off prior May 5 on the last Sunday of April in Downtown Los Angeles. Live music, folklorico and salsa dancing, food, and more have earned this celebration the nickname "The Super Bowl of Festivals."
LA PRIDE PARADE & FESTIVAL —
JUNE 9-11
Each June, the monthlong LA Pride takes place, culminating in a
weekend parade and festival. Among the LGBTQ+ community and public events is LA Pride in the Park, a concert with impressive headliners (Christina Aguilera took the stage in 2022). Drawing over 130,000 spectators to the sidewalks of Hollywood Boulevard on LA Pride's famous parade. Happening year-round: Pride Makes a Difference, a program addressing food and housing insecurity, mental wellness, and careers for all ages of LA's LGBTQ+ community. lapride.org
HOLLYWOOD FRINGE FESTIVAL —
JUNE 9-25
Ready for some riveting theatre? Hollywood Fringe Festival has plenty to sate imaginations each June. Various venues along Santa Monica Boulevard's Hollywood Theatre Row offer performances all within a stretch of Hollywood that's alive with pop-up sidewalk performances and theatre patrons excitedly discussing the freedom of expression that is the Hollywood Fringe. hollywoodfringe.org
HOLLYWOOD BOWL —
JUNE 10-SEPTEMBER 16
When summer approaches, picnic baskets come out in anticipation of the annual Hollywood Bowl concert series, which typically runs June through the entirety of summer. The amphitheater first opened in 1922. Since then, cars and buses filled with music lovers have made their way to Highland Avenue. Upon arrival, coveted picnic spots are procured, and impressive spreads are displayed.
As twilight approaches, the live performances get underway. The Bowl has been host to headliners, including Ella Fitzgerald, The Beatles, Stevie Wonder, Tom Petty and many more. A mainstay is the Hollywood Bowl Orchestra, helmed by Conductor Thomas Wilkins. Amping up excitement even more — favorite nights that include singalongs with films (this year, The Sound of Music on September 16) or conclude with a fireworks display. hollywoodbowl.com
38 LOCAL GETAWAYS SPRING 2022 3 @LA PRIDE/LOS ANGELES HISTORIC STATE PARK
Hollywood Bowl
WHAT TO EAT
The food scene in Los Angeles just might be what evoked the first chef's kiss. What's promised — a memorable culinary experience while visiting a beloved venue like Canter's Deli, grabbing a legendary Pink's hot dog, scouting taco joints such as El Ruso of Netflix's Taco Chronicles fame, or using a phone app to track a favorite food truck like Kogi Korean BBQ. Whether experiencing an old-school classic like Tito's Tacos or the two Michelin-starred Hayato, taste buds rejoice over the city's flavor.
Time a visit that coincides with Dine LA Restaurant Week, when excellent prix fixe menus showcase LA's outstanding cuisine and venues. In 2023, this event will celebrate its 15th anniversary from April 28 to May 12.
Carnivores will want to consider options ranging from the acclaimed
Bestia LA in the Arts District to the beloved Barbacoa Estilo Atotonilco El Grande in Arleta. Vegans will crave dishes from the cult classic Café Gratitude (multiple locations), as well as Vietnamese fusion/comfort food from Âu Ląc. An unexpected surprise for ice cream lovers is the Gelato Festival vegan ice cream at Four Seasons Beverly Hills' Culina Ristorante + Caffé.
Then there are iconic restaurants that have been drawing in regulars and newbies alike, some for over 100 years, including Philippe The Original with its french dip, comfort food from The Original Pantry, burgers at The Apple Pan, chops at Musso & Frank Grill, and veal scaloppine at Dan Tana's Gourmands will want to make reservations at the city's 25 Michelin-star restaurants (as of 2022), which speak to LA's melting pot of cultures.
TWO MICHELIN-STAR ESTABLISHMENTS:
Hayato (Japanese)
Mélisse (French)
n/naka (the Japanese art form of kaiseki)
Providence LA (Modern American Seafood)
ONE MICHELIN-STAR ESTABLISHMENTS:
715 Sushi (Japanese)
Camphor (French)
Citrin (Modern California Cuisine)
Gucci Osteria (Italian)
Gwen Butcher Shop & Restaurant (American)
Hatchet Hall (American)
Kali (California cuisine)
Sushi Kaneyoshi (Japanese)
Kato (Taiwanese)
Manzke (American Creative)
Maude (Contemporary European)
Morihiro (Japanese)
Nozawa Bar (Japanese)
Orsa & Winston (Contemporary Asian)
Osteria Mozza (Italian)
Phenakite (American Creative)
Pasta|Bar (Italian)
Q Restaurant (Japanese)
Shibumi (Japanese)
Shin Sushi (Japanese)
Sushi Inaba (Japanese)
COURTESY OF N/NAKA
n/naka
PLACES TO STAY
SHUTTERS ON THE BEACH
Settle in at one of the myriad spots where Shutters on the Beach takes advantage of its oceanfront location. The hotel is a true getaway, all whilst being in the thick of Santa Monica Boardwalk's action. Take in the full vibe via Beach House Suite accommodations, where two fireplaces, two balconies, and the lulling waves of the Pacific are ready-made for relaxing. Book luxuriant treatments at ONE Spa, followed by seasonal, local, and coastal cuisine at the resort's three dining venues: Coast Beach Café and Bar, Living Room, One Pico Restaurant, and Courtyard where, yes, the views continue to dazzle. shuttersonthebeach.com
CONRAD LA
Even before its July 2022 grand opening in Downtown Los Angeles (DTLA), Conrad LA was creating a buzz. The Frank Gehry-designed, 28-story luxury hotel appeals to the eye with its blend of contemporary and West Coast Modernist movement styles. From the private pool deck overlooking the city, it's possible to see nearby DTLA attractions, including The Broad museum, Walt Disney Concert Hall, the Museum of Contemporary Art (MOCA), and The Music Center. Conrad LA is located within an attraction itself — The Grand LA, a new shopping, dining, and entertainment destination. Where to luxuriate during a stay? Take a wellness journey via Conrad Spa. Follow up by dining at one of two restaurants from Chef José Andrés — over Spanish
cuisine at San Laurel, or Latin and Asian flavors at Agua Viva on the hotel's rooftop. hilton.com/en/conrad/
HOTEL FIGUEROA
Also situated in DTLA is Hotel Figueroa. Though it can be considered somewhat of a newcomer, having reopened in 2018, the property has been around since 1926, when it served as a women-only hostel/YWCA. The theme of independent women continues today through the hotel's impressive art collection and eclectic design. Soak in the vibe over cocktails at Bar Magnolia. Linger longer over a meal at either Café Fig, La Casita, or Sparrow. Ready to hit the town? No problem. Located conveniently nearby are LA Live, Grand Central Market, Arts District, and Little Tokyo. hotelfigueroa.com
HOTEL ZIGGY
Located in the heart of West Hollywood on the Sunset Strip, Hotel Ziggy is a jack of all trades, offering equal parts party central and luxe getaway. Relax in one of the stylish guestrooms, replete with blackout curtains, rainfall showers, Malin + Goetz skincare products and record players. There are even swim-up poolside rooms that double as VIP daytime cabanas. After lounging in West Hollywood's deepest saltwater pool, head to B-side Pizza on the fourth floor for breakfast, burgers, salads, craft cocktails, pizza and pints all day, and slices for late night. Another bonus: pets are invited to hang with their humans with a $50 fee. This includes pet beds, treats, toys and all the essentials to make your furry friend feel at home. hotelziggy.com
THE ASTER
New to the "Vinyl District," a neighborhood embracing Hollywood and the Sunset Strip, is The Aster, a private club with a public all-suites boutique hotel from Salt Hotels. Even before its October 2022 opening, The Aster drew attention with the building's mural from Tristan Eaton. Eye candy (check out the
40 LOCAL GETAWAYS SPRING 2022 3 COURTESY OF HOTEL ZIGGY
Hotel Ziggy
view of Capitol Records) also comes by way of the pool deck and the rooftop bar. Deliciousness of another kind can be had at The Aster's two restaurants — Aster Park and Chef Marcel Vigneron's Lemon Grove. theasterla.com
THE PENINSULA BEVERLY HILLS
Traditional afternoon tea in The Living Room of The Peninsula could be the most civilized way to begin a stay at this luxury hotel. No matter the temps outside, the crackling fireplaces are cozy and welcoming. Save room for dining at The Belvedere, a European brasserie, then partaking in an aperitif at The Club Bar later. Staying in an elegant suite comes with a perk that makes one look forward to LA traffic — the
complimentary use of a BMW. peninsula.com/en/beverly-hills
CHATEAU MARMONT
Tucked away just off the Sunset Strip of West Hollywood (WeHo) is Chateau Marmont. There's a sense of mystery, along with a bit of awe, when visiting this 1927-opened hotel. Dine at the Chateau's charming restaurant in a garden setting where film deals being made over lunch may be witnessed. Check into a suite or bungalow, and a sense of privacy prevails. Yes, one can relax in Moroccan ambiance without the threat of prying eyes. Stay in the Penthouse Suite, and time on the terrace may lead to extending one's stay. chateaumarmont.com
BEVERLY WILSHIRE, A FOUR SEASONS HOTEL
This iconic hotel at the intersection of Wilshire Boulevard and Rodeo Drive has been a Beverly Hills fixture since 1928. Though the lure of Beverly Hills shopping will likely find guests hitting the neighborhood's sidewalks, spending an afternoon poolside with a cocktail is a worthy pursuit. Even better is taking a sensory journey (the walk through the alcove with water walls and a giant crystal is magical) via the Forbes Five-Star The Spa at Beverly Wilshire. Dining at Wolfgang Puck's The Cut, or TheBlvd, is spectacular, as well. fourseasons.com/beverlywilshire
SPRING 2023 LOCAL GETAWAYS 41 SAM FROST
The Aster Club Room
Hiking the John Muir Trail
Nüümü Poyo is the original name for the network of centuries-old trade routes throughout the High Sierra. In 1914, John Muir, a.k.a. Father of the National Parks who was president of the Sierra Club, died unexpectedly, and to honor him, club members came up with the idea of renaming the 214-mile trail that starts in the Sierra Nevada mountain range and passes through Yosemite, Kings Canyon and Sequoia National Parks, after him.
PHOTOS AND STORY BY VICTOR VOLTA
For a great many backpackers who are fortunate enough to experience the John Muir Trail in California's Sierra Nevada mountains, the adventure is a long-time entry on their bucket list. It was a little different for me since it went from idea to action in a matter of months. In late November of 2013, I was visiting Yosemite Valley on a two-day trip. On the first day, after driving through rain and even snow on Big Oak Flat Road to reach the valley, I climbed the Mist Trail under clearing skies to the top of Nevada Fall.
Sitting alongside the trail, bundled against the autumn chill, I rested before the descent. While peeling an orange, I heard the rustling of a squirrel or bird in the manzanita behind me. Turning around to look, I was met with a trail sign for the John Muir Trail, with
mileages to various points further on. At the bottom, the mileage to Mount Whitney — 215 miles. I'd been to the top of Mount Whitney twice before as arduous 23-mile day hikes in 2010 and 2012, but I'd never considered trying to reach it via the John Muir Trail. At least not until that day.
From that moment, the idea latched onto my brain like a virus and it became an obsession for the next two years.
Just nine months later, I made it slightly more than halfway through the trail before a lower back strain forced me off early. I returned for a rematch the following summer, more experienced and with a lighter pack, and was able to complete a 226-mile adventure in 25 days.
Day 1. Two miles into the adventure — Nevada Fall with Liberty Cap to its left, the backside of Half Dome at far left.
Yosemite National Park
I began on a Thursday morning in mid-July, ahead of the summer crowds — it would take me slightly more than four days (approximately 36 miles) to reach the Yosemite/ Ansel Adams Wilderness border at Donohue Pass (elevation 11,056'). The first three days had me traveling generally in a northeast direction before the southern turn at Tuolumne Meadows. Taking those first steps from Happy Isles, the JMT's traditional starting point, I was filled with unbridled excitement. Anticipating the sights and experiences that awaited me, I was exhilarated at the outset and felt like I could take flight, were it not for the immense pack I had strapped to my back. Photos showed me with a wide smile, clean clothes and reasonably well groomed before I tapped my hiking poles twice for luck, a ritual I'd picked up somewhere along the way, and took those first steps up the trail.
On the morning of Day 2, I came across the fire damaged forest in Little Yosemite Valley that was decimated during the nearly 5,000-acre Meadow Fire the previous September. I'd been expecting it, but it was still emotionally jarring
to see. At first, I found the blackened landscape fascinating, with charred skeletons of trees reaching into the sky like black spears and the hopeful signs of new life already springing from the ground along Sunrise Creek. But after more than an hour of walking through the damage, it wore on my spirit, and I was relieved to finally reach healthy forest as the hard climb up Sunrise Mountain began.
On Day 4, heading south, shortly after leaving Tuolumne Meadows, I met a young couple from Santa Cruz, Becky and Todd. I was crouched low, photographing some colorful blooms of groundsel when they passed, and we exchanged hellos. We leapfrogged several times and eventually we chatted a bit longer. Over the next two weeks, we'd see each other almost daily and they became "trail family." There's a lot of solitude on the trail and hiking it solo can make it seem lonely — seeing them and others I met along the way lifted my spirits. They pulled ahead for good at Vermilion Valley Resort at about the 92-mile mark, but not before exchanging contact information.
44 LOCAL GETAWAYS SPRING 2023
Day 2. Burnt forest in Little Yosemite Valley from the 2014 Meadow Fire.
Ansel Adams Wilderness
Upon reaching Donohue Pass and taking those first steps into Ansel Adams Wilderness, I was treated to an expansive view to the distant south, phalanxes of ranges and peaks spread to the horizon like sentinels, seemingly challenging me, beckoning me forward. It was breathtaking and daunting in equal measure.
In 1984 the California Wilderness Act enlarged the Minarets Wilderness and the name was changed to the Ansel Adams Wilderness to honor the landscape photographer, known for his photography of Yosemite National Park, the Sierra Nevada, and his wilderness advocacy work with the Sierra Club.
I spent my 55th birthday (Day 7) intent on reaching Red's Meadow Resort near Devils Postpile National Monument, where my second resupply package awaited me. It meant a 13.8-mile day, the second longest of the entire trip, although much of it was downhill. But it was well worth it as what awaited me was a transcendent hot shower, hot (non-dehydrated) meals at the Mule House Cafe, a fire pit, and a cigar to celebrate.
As I slung my bulging Gregory pack off my torso upon arriving at Red's, the heavy duty stitching on the top strap gave way. Upon inspection, I realized it would take more than duct tape and prayer to fix. Luckily, it broke when it did. Day 8 would be my first rest day — "zero day" in backpacker parlance.
I took the shuttle into Mammoth Lakes and found a local seamstress with a heavy-duty sewing machine. She did a great job, because seven-and-half years later, the stitch is still holding. Over the course of my stay, I took full advantage of the cafe, cramming as many calories down my gullet as I could.
SPRING 2023 LOCAL GETAWAYS 45
Day 6. Unnamed pond at Island Pass with Mount Ritter and Banner Peak in the distance.
John Muir Wilderness
Among the backpacker community, Vermilion Valley Resort (VVR) on the shore of Lake Thomas Edison* is legendary for its hospitality, great food, and homemade pies. Although I'd had a rest day just days earlier, I didn't want to miss a chance for another visit after enjoying my 2014 stay so thoroughly. The night of my arrival, I camped in the backpackers' camp, but for the second night, I splurged for a cabin. It would be my last chance for a hot shower, good food, and a bed until I got to my motel in Lone Pine, east of Mount Whitney, in 13 days.
The stay surpassed my expectations. The food, shower, and bed were sublime. But what made it special was sitting around the communal fire pit the first night with other campers, while Todd and Becky, who'd arrived that afternoon, played music and sang for us. Both were talented musicians — Todd played the mandolin at home, Becky, the violin and vocals — who performed at various venues occasionally. With Todd on the house guitar and Becky singing, everyone sat, smiling, enjoying the warmth of the fire, the music, and the togetherness under the stars. Finally, after the property generators shut off at 10:00pm, we all started drifting back to our tents, campers, or cabins. It would be the last I'd see of Becky and Todd on the trip, since they'd be back on the trail again the next morning.
The next night by the fire, I had the great fortune of meeting another group that would become my trail family for the rest of the trip. They were a delightful family from Michigan: Michael and Michelle, the parents, and their impressively self-sufficient twelve-year-old daughter, Margaret. As we talked in front of the fire that night, Margaret shared that she'd volunteered to wash dishes in the café and her reward was unlimited milkshakes. Trail nicknames are usually a Pacific Crest Trail tradition, but I told her that from now on, her trail name was "Milkshake," keeping the family pattern of alliteration intact.
Two days after leaving the comforts of VVR (Day 14), I was less than half a mile from reaching my final resupply at Muir Trail Ranch, descending a steep section of trail when I severely turned my right ankle. It was bad enough that I let out a yelp, followed by some eloquent profanities, and had to wait a bit for the pain to subside before resuming. I could tell immediately that I'd sprained it, but I couldn't tell how badly. I limped the rest of the way to the ranch.
While my other food caches were in the four-to-six-day range, I now had the challenge of cramming eleven days of food into my bear canister. And unlike my other loads, I'd have no extra food, so staying on schedule was paramount. My allotment had to last me the final 112 miles.
The trip took on a new intensity as I prepared to enter Kings Canyon National Park where the terrain was harder, and the passes were higher, but I relished this and looked forward to the challenge. Starting the next day (Day 15), I wrapped and taped my ankle each morning and swallowed a couple of Aleves. At camp each afternoon, I soaked it in cold streams. It was swollen, tender and bruised, and affected my pace, but I soldiered on despite the pain. It finally improved after about a week. (*The resort is in the Sierra National Forest, not the John Muir Wilderness.)
Day 14. Sunset along the South Fork of the San Joaquin River.
Kings Canyon National Park
On Day 16 I camped at the spectacular Evolution Lake (10,852' — highest camp so far), favored by many in the JMT community. I found an exquisite spot along the lake outlet not far from a waterfall that dropped into Evolution Valley. Early that evening, I was treated to a spectacular, jaw-dropping, post thunderstorm light show with astounding interplays of peaks, clouds, and sunlight in every direction. As I sat looking over the valley as the sun sank in the west, part of me simply wanted to take it in, while the photographer in me couldn't stop reaching for my camera — which itself proved extra problematic.
After crossing a creek on the climb to Evolution Lake, my Nikon unexpectedly released from its clip on my backpack strap and crashed, lens first against a rock. Looking at the damage, I was dismayed when I saw that the lens mount had cracked and wouldn't stay attached to the camera body. I sat on a boulder in the
shade and after 30 minutes of creative MacGyvering and liberal use of duct tape, I was able to get the camera and lens working again, although for the rest of the trip, I'd have to manually focus the lens.
163 miles into the trip, I camped near the Bench Lake Ranger Station (Day 19). My morning featured a hard climb up Mather Pass on a still tender ankle, followed by another hard 1,000' climb in the afternoon. Nevertheless, I was buoyant and especially joyful this evening as after dinner I strolled around a nearby pond and then sat in a meadow taking in one of my favorite views of the trip — Upper Basin in the distance to the north, Mather Pass even further on. As I sat, seeing a glorious view that no one else on Earth was witnessing at that moment, I was overcome with emotion, reflecting on all the time I'd spent over the previous nearly two years, obsessing about the trail, the training, and hard work it took to get me to this one meadow in the Sierra.
SPRING 2023 LOCAL GETAWAYS 47
Day 18. Peaks above Lower Palisade Lake and my camp at sunset.
Sequoia National Park
Although I still had Mount Whitney to conquer the next day, Forester Pass (13,180') was the last pass to climb, and marked my entry into Sequoia National Park (Day 23). The previous morning before breaking camp, to my surprise, my ankle had improved almost to the point of declaring it a miracle. It was great timing since I was coming upon the hardest section of the trip. Once beyond the pass, I cruised across the basin, feeling turbocharged with my improved ankle, toward Tyndall Creek, with Diamond Mesa looming behind me and dramatic clouds above. This would be my longest day on the trail, logging 16.8 miles.
Predictably, reaching the Mount Whitney summit (14,505') early in the afternoon on Day 24 was an emotional moment, and I wept tears of joy and relief. I woke hours earlier than usual and hiked the first few hours by headlamp. Inexplicably, even with a satellite phone paired with an app on my iPhone to help me navigate, about 45 minutes up the trail below Timberline Lake, I got turned around in the darkness after stepping off the trail to answer a call of nature.
I didn't realize the mistake until a signpost came into view at 5:00am that had me back at Crabtree Meadow where I'd started. It was terribly deflating, and I was furious at myself for the idiocy of not noticing clues that were obvious in retrospect. With sleeping campers nearby, I silently cursed myself to the heavens for fear of waking them. But my only option was to grit my teeth and start again. For the rest of the day, I couldn't shake the constant thought that I should be two or three miles further up the trail, and I'd wasted 90 minutes of precious energy.
It was a moderate climb to Guitar Lake from my camp at Crabtree Meadow, then a brutal ascent up endless switchbacks to reach the junction of the Mount Whitney Trail. Another 1.9 miles had me at the Smithsonian Hut at the summit where I proudly signed my name in the register. It became even more joyful when I saw Michael, Michelle and Milkshake posing for photos nearby. I hadn't seen them for days, so we hugged and posed for more photos with each other.
48 LOCAL GETAWAYS SPRING 2023
Day 24. Guitar Lake shortly after sunrise as I begin my hard climb to the Mount Whitney summit.
Day
Mount Whitney Zone
While not part of the JMT, a hike through the Whitney Zone on the Mount Whitney Trail was unavoidable to return to the Whitney Portal (trailhead) where I'd parked my 4Runner 28 days earlier. Physically drained to the point of stumbling when I arrived at Trail Camp (at 12,000', the highest camp of the trip) on the descent from the summit, I set up camp next to my Michigan friends as the sun set below the high ridge and storm clouds spit intermittent rain. At dinnertime, we sat in a circle on our bear canisters with our pouches of dehydrated food, along with a few other trail friends, and shared experiences and stories. My heart was full, and I couldn't have dreamed of a more appropriate way to spend my last evening on the trail.
In the morning, we all broke camp at sunrise, intent on getting to the Whitney Portal Grill at the trailhead (6 miles away) so we could enjoy one of their famous breakfasts complete with gargantuan, planet-sized buttermilk pancakes. I got on the trail earliest, and reached the trailhead first, exultant, and relieved to have finished with all my
appendages attached, although some were in better shape than others. I couldn't celebrate too long since breakfast service was ending soon. But I got there in time, as did the Michigan family. Like the night before, we all ate together and enjoyed each other's company until finally it was time to say goodbye to each other and to the mountain.
Although the adventure took a toll on my body — weight loss (16 pounds), dehydration, swollen joints, blistered lips, severe bruising along my thigh — the wonderful memories, helped by the numerous photos and my writings, and the friendships, are the ones that endure and bring a smile to my face. Despite all the aches and pains, if I could do the entire trail again, I wouldn't hesitate for a moment. The only regret is that, although I had over 2,600 image files to edit, I neglected to take a single photo of any of my friends while on the trail. However, along with Todd, and Becky (now living in Idaho), I'm still friends with Michael, Michelle, and Milkshake and several others I met along the trail.
SPRING 2023 LOCAL GETAWAYS 49
24. Success and exultation.
Below: My trail family and I at the summit of Mt. Whitney.
CALIFORNIA'S TOP Eco-Conscious Hotels
These green getaways are advancing sustainability and making a difference.
By Ann Wycoff
Scorching wildfires, severe drought, torrential flooding, mudslides and bomb cyclones. There's no denying climate change is taking its toll, particularly in California. Never before has it been so critical to integrate sustainable practices and reduce our carbon footprint to help save the planet. Always the trendsetter, the Golden State is turning green with a new generation of socially and environmentally responsible properties popping up.
As of 2022, there are 386 LEED projects in California, spanning a whopping 96,457,139 sq. ft. They earn points across five basic areas: sustainable sites, water efficiency, energy and atmosphere, materials and resources, indoor environmental quality and go through a verification and review process by Green Business Certification Inc. (GBCI). The projects are then awarded points based on the criteria that correspond to a level of LEED certification: Certified (40-49 points), Silver (50-59 points), Gold (60-79 points) and Platinum (80+ points).
As more conscious travelers take interest in a resort's green practices, these LEED-Certified and green hotels are following innovative eco-friendly initiatives and sustainable practices, everything from low-flow shower heads, motion sensors lights and saltwater pools, to recycled material furniture and drought tolerant landscape design. Here are some of our favorite forward-thinking hotels for your next escape.
Inn at Moonlight Beach, Encinitas
COURTESY OF INN AT MOONLIGHT BEACH
TOP LEED CERTIFIED HOTELS
BARDESSONO
Yountville
PLATINUM LEED CERTIFICATION
It's all about blending into nature at this LEED Platinum Certified hotel — only one of seven in the United States, and one of 28 in the world. From the roof — that's fitted with a concealed photovoltaic solar collector and reflective material — to the nearly 100,000 square feet of salvaged wood used for flooring, walls and beyond, no eco detail is overlooked. This ethos extends to dining. The culinary team at Lucy Restaurant, uses produce and ingredients from farms within 110-mile radius that exemplify the taste of Yountville. For those seeking hand-on experiences, Garden-to-Glass allows guests to create original cocktails with locally-sourced garnishes they have picked fresh from the on-site culinary garden. bardessono.com
PORTOLA HOTEL + SPA
Monterey
SILVER LEED CERTIFICATION
Monterey's greenest property sits waterfront, just steps from Fisherman's Wharf, the famed aquarium and historic Cannery Row. In addition to the sunlit open common spaces and sweeping water views you'll find low flow faucets, energy-efficient technologies, bath amenities made from biodegradable materials, non-chemical cleaning products and locally sourced food in their Surfrider-deemed "Ocean Friendly" restaurants that follow the recommendations outlined by the Monterey Bay Aquarium Seafood Watch® Program. portolahotel.com
52 LOCAL GETAWAYS SPRING 2023 COURTESY OF BARDESSONO
Bardessono, Yountville
CAVALLO POINT
Sausalito
GOLD LEED CERTIFICATION
Set in the Golden Gate National Recreation Area, Cavallo Point shines as a leader in conscious travel. Built from sustainable and recycled materials (think shredded blue jeans as wall insulation), the property sits on the original footprint of the historic site, where natural and energy efficient ventilation design reduced 97% of the need for air conditioning. Expect organic linens and mattresses, natural paraben-free beauty products, and farm-to-table dining to elevate your stay. cavallopoint.com
SHORE HOTEL
Santa Monica
GOLD LEED CERTIFICATION
This bright and airy, glass box hotel may have a relaxed carefree vibe, but Santa Monica's first Gold LEED hotel takes
environmental responsibility very seriously. Touches include a solar-heated pool, LED lighting, low-emitting paint, VOC-free carpets, energy efficient elevators, storm water capture systems, drought resistant plants, and climate controlled rooms. Guests can opt to skip housekeeping to reduce their footprint and receive in-house credit with their Green Clean Program. . shorehotel.com
THE PARK JAMES HOTEL
Menlo Park
SILVER LEED CERTIFICATION
With high-tech amenities like a light or temperature adjustment from an in-room tablet, the Park James hotel is the ideal home away from home. In addition to its LEED status, it also adheres to stringent Covid-19 procedures to ensure safety. Special attention given to air quality when the hotel was being designed and each room has its own HVAC system, meaning the air between guest rooms is never shared. parkjames.com
SPRING 2023 LOCAL GETAWAYS 53 COURTESY OF CAVALLO POINT
Cavallo Point, Sausalito
THE AMBROSE HOTEL Santa Monica SILVER LEED CERTIFICATION
This pioneer property, a stunning SoCal American Craftsman in a residential neighborhood, received the first US Green Building Council's LEED Silver Certification in the USA. Style and sustainability weave together seamlessly here where you'll find a charming patio flanked by drought tolerant native plants, electric car charging stations for that Tesla, water-saving faucets and low flow toilets in your luxe bathroom. Ardently committed to green practices, 75% of the property's waste is recycled and composted and an electric vehicle awaits to drop you around town. ambrosehotel.com
THE INN AT MOONLIGHT Encinitas
WELL-CERTIFICATION, PLATINUM LEED CERTIFICATION
This inspired five-suite inn, tucked away in Encinitas, is the first in the world to earn the prestigious WELL-Certification at the platinum level from LEED. Properties earning WELL Building Standards elevate human health and well-being through design and operational features of the built environment. Constructed from reclaimed lumber and powered by solar, the Zen-vibing inn has an urban biodynamic garden, purified water and air systems, a wellness lab for soap and candle making, meditation deck, sound bathing sessions and succulent box-making classes. innatmoonlightbeach.com
WHAT THE HECK DOES LEED MEAN ANYWAY?
LEED stands for Leadership in Energy and Environmental Design. This global green building certification program was developed by the U.S. Green Building Council (USGBC) and is the most widely used green building rating system in the world.
54 LOCAL GETAWAYS SPRING 2023
The Ambrose Hotel
COURTESY OF AMBROSE
GREEN HOTELS
THE RANCH AT LAGUNA BEACH
Laguna Beach
Set on 87 sprawling acres, this renovated 1950s classic resort takes stewardship and sustainability seriously. Partnered with The Ecology Center, the resort's half-acre garden supplies fruit vegetables and herbs for their "Ocean Friendly" restaurant. An advanced water reclamation system saves about 21 million gallons of water per year; the resort's onsite bottle crusher converts used glass into golf bunker sand while their bamboo biodegradable keys reduce plastic waste — just to name a few of their eco-friendly practices. theranchlb.com
TWO BUNCH PALMS
Desert Hot Springs
Al Capone's hideaway, the oldest mineral hot springs resort in the country, is also a sustainable gem that's completely carbon neutral. A giant solar field generates its electricity, sustainable landscaping and drought resistant flora reduce water use and natural and eco-friendly building materials are favored. After your superfood facial, sage cleansing ritual and CBD massage, you can stargaze in the therapeutic hot springs and relax knowing that this place's sustainable practices are legit. twobunchpalms.com
FAIRMONT GRAND DEL MAR
San Diego
This elegant resort with its three-starred Michelin restaurant and Tom Fazio-designed golf course is determined to do the right thing environmentally. Guestroom water filtration systems have eliminated the use of 268,000 plastic bottles annually and large-format bath amenities eradicate waste from 135,000 small plastic bottles per year. The golf course utilizes reclaimed water and high-efficiency sprinkler heads. Near the 4th hole you'll find "bee hotels" as the Grand Del Mar has rescued over 120,000 and given them habitats to reproduce in. A pollinator garden will be planted in 2023 to further sustain the bees. granddelmar.com
REDUCE YOUR CARBON FOOTPRINT
Travel has a major impact on our environment from airplane carbon emissions to massive water and electricity consumption, so you can take a step to offset your negative impact by donating to groups fighting climate change. WILDCOAST restores wetlands and mangrove forests which naturally capture and store damaging atmospheric carbon; One Tree Planted focuses on global reforestation, while the Clean Air Task Force advocates for policy which will reduce methane and black carbon emissions, and advance the adoption of carbon capturing technologies.
LEFT: BRANDON BARRÉ PHOTOGRAPHY (AMBROSE). RIGHT: COURTESY OF THE RANCH AT LAGUNA BEACH (INTERIOR); COURTESY OF TWO BUNCH PALMS (POOL)
The Ranch at Laguna Beach
Two Bunch Palms
A master aesthetician, educator and product innovator, Eva Claiborne has spent decades developing and perfecting a distinctive style of skincare designed for clients and international organizations who utilize her skincare services and training programs. Her latest offering of non-medical Pre-and Post-Operative Wellness Treatments for face and body were developed in conjunction with dermatologists and plastic surgeons.
Pre: Several days before surgery skin is exfoliated and hydrated, ensuring it's healthy and clean prior to surgery. Her unique treatment helps reduce swelling, strengthens the immune system, enhances cellular immunity and improves skin tone and has been shown to lead to optimal recovery.
Pre and Post Operative Care
by Eva Claiborne
own regenerating serum, packed with plant-derived, multi-stem cells and antioxidants that help fortify and protect skin on a deep, cellular level, leaving it silky, smooth and youthful.
For maximum benefits, Claiborne recommends receiving this treatment three times a month and using TITOK naturals Regenerating Serum Rx and Regenerating Cream Rx dual system at home to maintain the results.
Post: A week after surgery — after stitches are out — a series of PostOperative Wellness Treatments are administered to re-open and boost the lymphatic system, relieve pain, reduce swelling, minimize bruising and speed up the healing process. Six to ten treatments are generally needed to reestablish the body's healing cycle and to maintain long-lasting results.
To accommodate the preferences of her clients who undergo procedures, Claiborne offers concierge services in the privacy of the client's home or treatments at her spa in Tiburon — book your visit today.
Additional Cutting-edge Skincare Solutions: Along with a host of unique Hungarian spa treatments, Claiborne offers many other cutting-edge skincare solutions, including microdermabrasion — a needleless microneedling device and Claiborne's
Another treatment available at her zen-like spa is the ever-popular HydraFacial. A go-to choice for everyone, it's estimated that one is performed every 15 seconds across the world, and with good reason. This four-step, medical-grade resurfacing treatment cleanses, exfoliates, extracts, and lastly, hydrates the skin with serums that are infused into pores with the HydraPeel Tip, a pen-like device. Non-invasive and non-surgical, it delivers instant results with no discomfort or downtime. While it's usually used on the face, it can also be used on the back and arms, and tailored to address your specific needs. Beneficial for all skin types and ages, the combinations of clinicallyformulated ingredients used during the procedure diminish the look of fine lines, wrinkles, and hyper-pigmentation, and improve cell renewal, leaving your skin feeling refreshed, renewed and invigorated.
Her unique approach — melding signature treatments, special products, global training and years of experience — focuses on well-being, inside and out, both before and after cosmetic procedures and surgery. titoknaturals.com, tiburonskincare.com
PROMOTION
3 Month Planner
Spring Events Around the Bay Area.
MARCH
FOOD AND DRINK
March 16-26
With special offers, custom menus and unique items created just for Oakland Restaurant Week, you'll get to enjoy neighborhood gems and Michelin‑starred restaurants. visitoakland.com
March 25
The 12th annual Spring Brews Festival brings over 50 world class craft brewer ies to Downtown Concord. Come for the beers, stay for the live music, food and other entertainment. visitconcordca.com
HELP OUT
CULTURE
March 11
One of San Francisco's largest annual parades and one of the longest running parades in the United States, the St. Patrick's Day Parade is celebrated with live music, dance, beverages and traditional Irish cuisine. stpatricksdayactivities.org
March 17-18
Across three stages — two dedicated to bands, one to all vocals — gifted youngsters ranging from middle school to college fill Cabrillo's campus with sound at the 36th annual Santa Cruz Jazz Festival. santacruzjazzfestival.org
March 22-26
The Sonoma International Film Festival (SIFF), is an entirely walkable fest dedi cated to the best in independent film from around the world. sonomafilmfest.org
SPORTS
March 5
The Napa Valley Marathon marathon has earned a reputation for outstanding runner support and a beautiful point to point course. napavalleymarathon.org
March 26
Watch the Golden State Warriors take on the Minnesota Timberwolves at Chase Center in San Francisco and nab a free splash towel. nba.com/warriors
SPRING 2023 LOCAL GETAWAYS 57
COURTESY OF SOBRE MESA
Linda Mar, also known as Pacifica State Beach, is a wide crescent-shaped beach favored as a local surfing spot in Pacifica. Help keep it pristine every third Saturday of the month from 9am to 11am. pacificbeachcoalition.org
Sobre Mesa
APRIL FOOD AND DRINK
April 29-30
At the Passport to Dry Creek Valley, many wineries in Sonoma County create themes around which they showcase wine paired with food, and entertainment. All showcase the best current releases, library wines, and special bottlings only available during Passport. drycreekvalley.org
April 30
Love donuts? Who doesn't. Enjoy a bounty of fried delights, beer, coffee and
more at Donut Fest Silicon Valley, and help to name your city's favorite donut, too! visitsiliconvalley.org
CULTURE
April 8-16
San Francisco's Cherry Blossom Festival is one of California's most prominent celebrations of Asian traditions, spanning two consecutive weekends of performances, crafts, food, martial arts and exhibitions. sfcherryblossom.org
April 13
Whether you're a die-hard Seinfeld fan or more of a Comedians in Cars Getting Coffee person, there has to be a part of
Jerry Seinfeld you appreciate. Come see him take the stage at the Center for the Performing Arts in San Jose. sanjose.org
SPORTS
April 4
Watch the San Jose Sharks face off on the ice versus the Colorado Avalanche at the SAP Center. nhl.com/sharks
April 8
Founded in 2008, the Lake Sonoma 50 is a relentless ultramarathon that supports educational opportunities for local students through the Wilson Winery Children of Vineyard Workers Scholarship Fund. runningintheusa.com
HELP OUT
Help alleviate hunger, prevent waste and create community in San Francisco by becoming a food runner. Food Runners deliver over 17 tons of food a week that would otherwise be thrown away, and provide enough food for over 20,000 meals. foodrunners.org
58 LOCAL GETAWAYS SPRING 2023 LG | PLANNER ©MATT TRAPPE PHOTOGRAPHY
Lake Sonoma 50
MAY FOOD AND DRINK
May 19-21
Nobody does Pinot Noir like Anderson Valley, one of the most beautiful places in California. More than 50 wineries participate in the annual Pinot Noir Festival, including two dozen prestige labels from Napa and Sonoma that covet the fabulous fruit. avwines.com
May 26-28
With over 170 vendors, FoodieLand Night Market in San Mateo delivers a variety of amazing foods, games, and entertainment for the whole family. foodielandnm.com/san-mateo/
CULTURE
May 6-7
Discover a literary marketplace in Berkeley's MLK, Jr. Civic Center Park and stroll scores of stalls featuring bookstores, publishers, writing
programs, book art, individual authors, and more at the Bay Area Book Festival. baybookfest.org
May 13-14
Listen to Cake and Michael Franti & Spearhead below the slopes of Mount Tamalpais at the Mill Valley Music Festival millvalleymusicfest.com
May 26-28
Check out the likes of Lizzo at BottleRock Napa Valley, a three-day music, wine, food and craft brew fest. bottlerocknapavalley.com
SPORTS
May 13
Waiting at the Stinson Beach start line will be the only time you spend at sea level during the challenging — and stunning — Muir Woods Marathon trail run. runningintheusa.com
May 26
Take yourself out to the ballgame! Watch the Oakland A's duke it out against the Houston Astros at the RingCentral Coliseum. mlb.com
HELP OUT
Help meet the emotional and educational needs of homeless children by volunteering for Project Night Night. Each Night Night Package contains a new security blanket, an age-appropriate children's book, and a stuffed animal. projectnightnight.org
60 LOCAL GETAWAYS SPRING 2023 LG | PLANNER
MIKE HITCHNER (BOOK FESTIVAL); MICHAEL ZAGARIS (OAKLAND)
Bay Area Book Festival Oakland A's
Discover the best in new cinema, headliner culinary events, lively parties and industry honors at the Sonoma International Film Festival.
"One of the 25 Coolest Festivals in the World" – MovieMaker Magazine
SIFF Chefs & Shorts
Honoring Chef Martin Yan Thursday, March 23
GET PASSES
Joanne Weir's Wine Country Cooking Luncheon Saturday, March 25
Local Eats
The Bay Area boasts incredible restaurants from every corner of the world. Whether it's classic Italian or exotic Moroccan you're craving, here are a few of our favorites.
PROMOTION 62 LOCAL GETAWAYS SPRING 2023
Perry's Novato
Perry's Novato opened in May of 2022, in the former WildFox space. Perry's has brought its classic comfort fare, a bustling bar, and a warm, vibrant atmosphere to the Novato community. Perched on the hill up against the Pacheco Valley, Perry's Novato features a great outdoor patio, a great dining room with vaulted ceilings and a spacious private dining space called the 'Oak Room', with capacity up to 75 people.
Perry's is open seven days a week and serves continuously throughout the day. Monday through Friday, lunch at 11:30 a.m. and dinner at 3 p.m. Weekend brunch on Saturday at 11 a.m. and Sunday at 10 a.m., and dinner at 3 p.m. Please call or visit the website for reservations. Hope to see you soon!
225 Alameda Del Prado, Novato 415.506.4212, perryssf.com
PROMOTION SPRING 2023 LOCAL GETAWAYS 63
Poggia Trattoria
Poggio is a classic Italian trattoria with comfortable neighborhood charm and destination-caliber cuisine. Executive Chef Benjamin Balesteri sources local ingredients from the best purveyors and highlights these quality products in the daily changing menu. Chef Balesteri offers a menu that features soulful classics of Northern Italy including a variety of antipasti, house-made pasta, spitroasted meats, and wood-fired pizzas. He often catches the fresh fish served at Poggio with daily specials that include line-caught local salmon, tuna, and halibut. The notable wine list emphasizes
vintages from Italy and Northern California along with a unique selection of hard-to-find vintages of some of the most soughtafter varietals in the world. Poggio is open seven days a week offering breakfast, lunch and dinner, a full bar, and ample private dining rooms for special celebrations. In 2022, Poggio was voted best Italian Restaurant in Marin Magazine's Best of the County, and the restaurant will celebrate its 20th anniversary in 2023.
777 Bridgeway, Sausalito 415.332.7771, poggiotrattoria.com
PROMOTION 64 LOCAL GETAWAYS SPRING 2023
Benjamin Balesteri, Executive Chef
Berber
A rich and sensory Mediterranean oasis awaits you at Berber, San Francisco's only Michelin-acclaimed modern Moroccan restaurant with live cirque entertainment. Located in the heart of Russian Hill, experience escapism and decadent award-winning cuisine with three lush dining suites: a grand hall and central bar, an intimate with Moroccan aboriginal tapestries, a candlelit atmosphere sets the perfect backdrop for Berber's unique cirque programming — a roster of live aerialists, acrobats, and contortionists who rotate weekly to ensure the same show is never seen twice. Additionally, the restaurant moonlights as a performing arts venue where world-renowned musicians, international entertainers, and the theater arts thrive.
Inspired by the diverse culinary history of the Mediterranean, Berber's elegant cuisine draws influence from Tunisia, Morocco, and North Africa. Artisanal spiced cocktails and rare Marrakesh wines are served to complement the exotic tagines and aromatic desserts that lauded the Michelin Guide's acclaim two years in a row. Run by a bold and enterprising team dedicated to innovating the North African dining experience, Berber's warm hospitality and exquisite cuisine are reinventing San Francisco's concept of live dinner theater.
1516 Broadway, San Francisco 415.800.7767, berbersf.com
PROMOTION SPRING 2023 LOCAL GETAWAYS 65
alaMar
A Michelin-recommended destination, alaMar Kitchen & Bar is a beloved staple of Uptown Oakland's dining scene from Chef Nelson German (who appeared on Bravo TV's Top Chef Season 18). German celebrates his Dominican Republic heritage with flavors inspired by West African and Latin American influences on the cuisine of his childhood. A coastal style of cooking, German serves delicious aperitivos, small plates, stews, seafood, and braised meats with spices and ingredients representative of the Dominican/African diasporas.
alaMar's new menu features select dishes such as Oxtail with garlic miso butter, peppers, and demi-glace; fall off the bone Pollo Guisado Chicken Wings; Chili Plantains glazed with chipotle, guava BBQ sauce with toasted nuts; Roasted Pork with Chinola and
sofrito butter served family style; Bacalao Salted Cod; and West African Fonio with tamari shrimp, garbanzo beans, sweet peas, and Jollof rice.
German dives deep into his Dominican culture by offering a regional menu of foods he grew up on that his mom, grandmother, and Aunt Maritza would cook. He brings a unique take to these family recipes with his contemporary twist on traditional dishes. Featured in publications such as Food & Wine, Real Simple, Ebony, Glamour, and Washington Post, German was named one of Plate magazine's "2020 Chefs to Watch" and "Best Chef 2022" from East Bay Express. 100 Grand Ave #111, Oakland 510.775.2910, alamaroakland.com, @alamaroakland
PROMOTION 66 LOCAL GETAWAYS SPRING 2023
Nelson German
Saffron
"Where everyone tries to be different, we dare to be original."
Ajay Walia is the Executive Chef and Owner of Saffron, which has two locations on the Peninsula. Ajay's original Saffron restaurant opened 20 years ago in San Carlos and continues to celebrate the traditional cuisine of Northern Indian.
Ajay opened his second restaurant, RASA, in Burlingame in 2014. RASA earned a Michelin star for five consecutive years. In 2022, Ajay reconceptualized the award-winning restaurant as a second Saffron. In this location, guests will find beautifully plated dishes that pay homage to the diversity of Indian cuisine, like Makhani Daal, a black lentil dish simmered for 24 hours with
tomatoes and spices and finished with homemade butter; Bombay Sliders, a spicy, potato-based sandwich that is one of the most popular items on the menu; and Kerala Chicken, a traditional homestyle chicken curry found in Southern India, as well as an impressive variety of dosas. Also in Burlingame is a full bar with a curated list of colorful and innovative cocktails.
At Saffron, guests can always expect fresh, seasonal ingredients and beautifully plated dishes in a welcoming yet sophisticated environment.
209 Park Road, Burlingame & 1143 San Carlos Ave, San Carlos 650.910.6351, thesaffronrestaurant.com, @saffron_restaurants
PROMOTION SPRING 2023 LOCAL GETAWAYS 67
KRISTEN LOKEN
Ajay Walia
Spring Brunch A Welcome
Celebrate the spring season, California-style, with a delicious brunch inspired by the bounty of ingredients sourced from California growers and producers. From local farm produce, to small batch heritage grains, to an organic craft spirit, this fresh and wholesome menu will launch you and your guests into the day and new season.
BY LINDA BALSLEV
Currant Scones
"Farm to Table" takes on a new meaning with California stone mills. Capay Mills in Esparto, California is a community-serving stone mill connecting farmers, bakers, and chefs with fresh-milled, locally grown, small batch heritage grains in Northern California and beyond. Incorporate their locally sourced flour in your baked goods, and then you might call it "Farm to Flour to Table."
In addition to choosing quality ingredients, the technique to making these scones is very specific: the ingredients should be as cold as possible. For do-ahead prep, the scones can be formed and cut, then frozen in advance of baking. Simply pop them into zip-lock bags and freeze for up to 1 month. The morning of serving, remove the scones from the freezer and bake them frozen, adding an additional 5 minutes or so for baking to compensate for their chilliness. Recipe adapted from Cooks Illustrated. capaymills.com
MAKES 8
2 cups all-purpose flour
1/2 cup granulated sugar
2 teaspoons baking powder
1 teaspoon finely grated lemon zest
1/2 teaspoon salt
1/4 teaspoon baking soda
1/2 cup whole milk
1/2 cup sour cream
1/2 cup (8 tablespoons) frozen butter, plus 2 tablespoons melted butter for brushing
1/2 cup dried currants
Turbinado sugar for sprinkling
1 Preheat the oven to 400°F.
2 Combine the flour, sugar, baking powder, lemon zest, salt, and baking soda in a medium bowl and stir to blend.
3 Whisk the milk and cream in a separate bowl, refrigerate while you grate the butter.
4 Coarsely grate the frozen butter and place in a bowl. Freeze for 5 minutes and then add the butter to the flour mixture. Quickly mix with the tips of your fingers to combine. Pour in the milk and stir until just combined.
5 Transfer the mixture to a floured work surface and knead several times until the dough holds together in a ragged ball. Roll the dough out into a 12-inch square, adding a little flour as needed. Fold the dough 3 ways into a rectangle, like a business letter, using a metal spatula to lift the dough from the surface as necessary. Fold the short ends of the dough into the center, overlapping, so you have an approximate 4-inch square. Freeze the dough for 5 minutes.
6 Roll the dough out again on a floured surface into a 12-inch square. Sprinkle the currants over the dough, lightly pressing them in to adhere. Roll the dough up into a tight log, then press into a 12 by 4-inch rectangle. Cut the rectangle into 4 equal sections and then cut each section on the diagonal to form 8 triangles.
7 If freezing, place the triangles in one layer in a large zip-lock bag, press the air out, and freeze for up to 1 month. When ready to bake, remove from the freezer and proceed with the next step.
8 Transfer the triangles to a parchment-lined baking sheet. Brush the tops with the melted butter and sprinkle with the turbinado sugar. Bake on the middle rack of the oven until the tops and bottoms are golden, about 20 minutes (or 25 to 27 minutes if frozen).
MARAT MUSABIROVISTOCK (LEMON); DMYTRO/ISTOCK (ZEST)
Currant Scones
68 LOCAL GETAWAYS SPRING 202 3
Asparagus and Quinoa Salad
with Egg Mimosa
Spring is synonymous with asparagus when the plant roots send up their spears through the soil. California farmers specialize in growing this crop, such as Durst Organic Growers, who pick and pack them by hand at their farm in the Yolo Valley, northeast of Sacramento.
This asparagus and quinoa salad is crowned with egg mimosa. Not to be
confused by the popular Champagne and orange juice cocktail, mimosa is the French culinary term for finely grated hard-cooked eggs yolks, which are aptly named after the canary-yellow mimosa flowers which bloom in France in spring. durstorganicgrowers.com
SERVES 4 TO 6
1 1/2 cups red or tri-color quinoa
Extra-virgin olive oil
Kosher salt
1/2 teaspoon finely grated lemon zest, plus more for garnish
1/4 teaspoon freshly ground black pepper
2 tablespoon chopped fresh mint, plus more for garnish
1 tablespoon chopped fresh chives, plus more for garnish
1 pound thin asparagus, woody ends trimmed 2 large hard-boiled eggs
Sea salt flakes
1 Rinse the quinoa under cold water. Place in a large saucepan with 3 cups water. Bring to a boil and simmer until the quinoa grains are tender and release their white tail (germ), 12
70 LOCAL GETAWAYS SPRING 202 3 LG | EATS
Asparagus and Quinoa Salad with Egg Mimosa
to 15 minutes. Drain the quinoa, then transfer to a bowl. Stir in 1 tablespoon oil, 1/2 teaspoon salt, the lemon zest, and black pepper. Taste for seasoning and add more salt if desired. Cool to room temperature, then stir in the mint and chives.
2 Heat the oven broiler. Arrange the asparagus in one layer on a rimmed baking tray. Drizzle with olive oil and lightly season with salt, turning the asparagus to coat. Broil on the top shelf until the asparagus are bright green and crisp tender, about 2 minutes, shaking the pan once or twice. Remove and cool slightly.
3 Spread the quinoa on a serving platter. Arrange the asparagus over the quinoa. Press the egg yolks through a sieve with medium-sized holes over the asparagus. Garnish with sea salt flakes, lemon zest, and additional mint and chives. Serve slightly warm or at room temperature.
Bloody Mary Gazpacho
Grab your morning mocktail (or cocktail if that's how you roll) and dig in with a spoon. This crunchy rendition of a Bloody Mary is prepared gazpacho-style with a cornucopia of chopped vegetables swimming in tomato juice, which is spiced and spiked with all the fixings of a traditional Bloody Mary. Keep it virgin or add a splash of vodka, such as Hanson of Sonoma Organic Vodka, to tip it into the adult-beverage category. Hanson of Sonoma is a family-owned distillery in Northern California's Wine Country, where they produce handcrafted vodka from organic grapes, infused with whole organic ingredients. hansonofsonoma.com
SERVES 6 TO 8
4 cups tomato juice
2 vine-ripened tomatoes, cored and seeded, finely diced
2 celery stalks, finely diced
1 English cucumber, seeds removed, finely diced
1 jalapeño pepper, stemmed and seeded, minced
1/2 medium red onion, finely chopped
1/4 cup fresh lime juice
2 teaspoons Worcestershire sauce, or to taste
2 teaspoons prepared horseradish
1 1/2 teaspoons kosher salt, or to taste
1 teaspoon Tabasco sauce
1/2 teaspoon freshly ground black pepper
2 tablespoons finely chopped Italian parsley leaves
Vodka
Garnishes:
Parsley sprigs or celery stalks
Lime wedges
1 Combine all the ingredients, except the vodka, in a large bowl. Stir to blend, then taste for seasoning. Cover and refrigerate for
SPRING 2023 LOCAL GETAWAYS 71
Bloody Mary Gazpacho
at least 3 hours to chill and allow the flavors develop.
2 Before serving, stir in the vodka if using. For each 1 cup (8 ounces) of gazpacho, add 1/2 ounce vodka (or to taste). Serve garnished with parsley sprigs or celery sticks and lime wedges for squeezing.
A Very Green Frittata
Springtime in California yields new leafy greens and baby root vegetables, such as beets, carrots, and turnips at the farmers markets. Full Belly Farm is a 400-acre certified organic farm located in the Capay Valley north of Sacramento, where they grow and market over 80 different crops and sell at markets within a 120-mile radius. In the spring, their bounty includes a rainbow of beets, carrots,
turnips, and spinach. When prepping these vegetables, it may be tempting to chop off the stalks and discard the pile of greens left behind with the trimmings, but don't do that. These greens are nutrient-rich and delicious
Very Green Frittata
on their own, sautéed in olive oil, blitzed into pestos, and baked in egg dishes, such as this frittata.
This recipe has just enough egg to bind the greens. If you prefer an eggier dish, feel free to add 2 more eggs and 1 additional tablespoon of half and half. fullbellyfarm.com
SERVES 4 TO 6
16 ounces tender greens, such as spinach or beet, turnip, and carrot greens
4 large eggs, room temperature
2 tablespoons half and half
1/2 cup (packed) finely grated Pecorino
Romano cheese, divided
1/4 cup Panko (Japanese breadcrumbs)
1 tablespoon olive oil
1 small yellow onion, chopped
72 LOCAL GETAWAYS SPRING 202 3 LG | EATS
2 garlic cloves, minced or pushed through a press
1/4 teaspoon red chili flakes
1/2 teaspoon kosher salt
1/4 teaspoon freshly ground black pepper
1 Heat the oven to 350°F.
2 Wash the greens. Remove any tough stems or ribs from the hardier greens.
3 Heat the oil in a 10-inch oven-proof skillet over medium heat. In batches, add the greens and sauté just until they wilt. Transfer to a colander, pressing down to release any excess liquid. Repeat with the all of the remaining greens.
4 Whisk the eggs and half and half in a bowl, then stir in half of the cheese. In a separate bowl, mix the remaining cheese and breadcrumbs and set aside.
5 Add 1 tablespoon oil to the same skillet. Add the onions and sauté over medium heat until translucent without coloring, 2 to 3 minutes. Add the garlic and chili flakes
and sauté until fragrant, about 30 seconds. Stir in the greens and season with the salt and black pepper.
6 Remove the skillet from the heat. Pour the eggs over the greens, gently nudging the greens around to evenly distribute the eggs. Sprinkle the breadcrumbs evenly over the entire frittata.
7 Transfer the skillet to the oven and bake until the eggs are set, and the top of the frittata is golden brown in spots, about 25 minutes. Remove and let stand for at least 5 minutes. Serve warm or at room temperature.
Strawberry Cake
Early spring heralds the strawberry season in California, where growers, such as JSM Organics in Monterey County, grow these juicy red berries organically, respectfully allowing Mother Nature to do her work. This simple cake celebrates the strawberry, allowing it to shine in a gently sweetened and
uncomplicated cake. It's a guaranteed people pleaser, meant to be enjoyed for breakfast, brunch, and tea, generously studded with more berries than you know what to do with; actually, that's not accurate — we all know what to do with fresh strawberries. Just be sure to save some to make this cake.
jsmorganics.com
SERVES 6 TO 8
1 1/2 cups all-purpose flour
1/2 teaspoon baking powder
1/2 teaspoon baking soda
1/2 teaspoon kosher salt
6 tablespoons unsalted butter, softened 3/4 cup plus 1 tablespoon granulated sugar
1 large egg, room temperature
1/2 cup buttermilk
1 teaspoon vanilla extract
1 teaspoon finely grated lemon zest, plus more for garnish
1 pound strawberries, halved (or quartered if very large)
SPRING 2023 LOCAL GETAWAYS 73
1 Heat the oven to 350°F. Butter a 9-inch pie dish or tart pan.
2 Whisk the flour, baking powder, baking soda, and salt in a bowl.
3 Combine the butter and the 3/4 cup sugar in a stand mixer fitted with a paddle attachment. Beat on medium-high speed until light and fluffy, about 3 minutes. Add the egg, buttermilk, vanilla, and 1 teaspoon lemon zest and mix on medium speed. Add
the dry ingredients and mix to combine without over-mixing.
4 Spread the batter in the prepared dish. Arrange the strawberries, cut-sides down, on top of the batter, gently pressing to partially submerge. Squeeze in as many strawberries as possible — it's okay to be greedy. Sprinkle the top of the cake with the 1 tablespoon sugar.
5 Bake in the oven until the top of the cake is light golden and a toothpick inserted in the center of the cake comes clean, 50 to 60 minutes. Transfer to a wire rack to cool. Garnish with lemon zest and serve slightly warm or at room temperature with whipped cream, if desired.
74 LOCAL GETAWAYS SPRING 202 3 LG | EATS
Strawberry Cake
Café Zoetrope is located in the majestic Sentinel Building, a San Francisco historic landmark in the heart of North Beach, and the home to Francis Ford Coppola's American Zoetrope Studio (film production company where the origin of the Café name comes from).
A5 Wagyu Charcuterie showcases pâté, rilettes, whipped lardo, 'Ndjua, as well as whole muscle in the form of a leg cured in "prosciutto" style. It is whole animal utilization at its finest.
SPRING 2023 LOCAL GETAWAYS 75 680 FOLSOM ST, SAN FRANCISCO AFICISF.COM • @AFICI.SF • (415) 537-1111 Handmade Pastas, Caviar
Charcuterie
& A5 Wagyu
A Menu of Luxe Decadence
CAFEZOETROPE.COM • (415) 291-1700 * 916 KEARNY STREET, SAN FRANCISCO
STYLE
ROMAN TRATTORIA
CAFÉ AND WINE BAR Each dish has a story!
Bay Area Getties
What to do, where to stay, what to eat — some of the biggest questions in our everyday lives, and something we aim to help you with. The following are the second annual Best of the Bay Area selections, affectionately called the Getties, like "getaways." The Getties were compiled by seasoned local writers and editors, so consider them your fail-safe guide to answering the aforementioned questions. But it takes an army and none of these businesses would be so unforgettable without the people behind them — thank you for all that you do! Scan the QR code for the complete write-ups and tip your hat to the Readers' Choice picks, shown here bolded in blue at the top.
76 LOCAL GETAWAYS SPRING 2023 LG | GETTIES
LEFT: PAUL DYER. RIGHT: COURTESY OF 1HOTEL (ROOM); COURTESY OF ALEXANDERS (STEAK); COURTESY OF LA MAR CEBICHERIA PERUANA (MEAT WITH GARNISH)
2023 Getties Readers' Choice Local Getaways
SPRING 2023 LOCAL GETAWAYS 77
Left: Beacon Grand, San Francisco
Right, clockwise from top: 1 Hotel San Francisco; Alexander's Steakhouse (SF); La Mar Cebicheria Peruana (SF)
Stay w
LUXURY
SAN FRANCISCO
• THE ST. REGIS
• The Fairmont
• Four Seasons
• Hotel Drisco
• InterContinental
Mark Hopkins
• The Ritz-Carlton
NORTH BAY
• CASA MADRONA
• Blue Door Inns
• Cavallo Point
• Inn Above the Tide
• Nick's Cove
• Olema House
EAST BAY
• HOTEL SHATTUCK
PLAZA
• Berkeley City Club
• Claremont Club & Spa
• Graduate Berkeley
• Waterfront Hotel
SOUTH BAY
• NOBU PALO ALTO
• The Clement Hotel
• Four Seasons Silicon Valley
• Hotel Valencia
• Rosewood Sand Hill
• The Ritz-Carlton
Half Moon Bay
GROUP GETAWAY
SAN FRANCISCO
• 1 HOTEL SAN FRANCISCO
• The Clift Royal Sonesta
• Fairmont Heritage Place, Ghirardelli Square
• Galleria Park Hotel
• Inn at the Presidio
• The Lodge at the Presidio
• Marriott Marquis
NORTH BAY
• CAVALLO POINT
• Acqua Hotel
• Dillon Beach Resort
• Lodge at Tiburon
EAST BAY
• MOXY OAKLAND
DOWNTOWN
• Courtyard by Marriott
(Oakland Airport)
• Holiday Inn Express & Suites
(Oakland Airport)
• Lafayette Park Hotel & Spa
• Marriott Walnut Creek
• Oakland Marriott City Center
SOUTH BAY
• THE RITZ-CARLTON
• HALF MOON BAY
• Hotel Los Gatos
• Hotel Zico
• Hyatt Regency SFO
• The Inn at Saratoga
• Juniper Hotel
• Stanford Park Hotel
VALUE
SAN FRANCISCO
• HARBOR COURT
HOTEL
• Hotel Griffon
• Kimpton Alton Hotel
• LUMA Hotel
• Petit Auberge
• White Swan Inn
NORTH BAY
• COTTAGES AT LITTLE RIVER COVE
• Acqua Hotel
• Embassy Suites
San Rafael
• Hotel Petaluma
• William Tell House
EAST BAY
• HYATT PLACE
EMERYVILLE
• Best Western Plus
Bayside Hotel
• Courtyard Oakland Airport
• Executive Inn & Suites
• Embarcadero Cove
• Hampton Inn
Oakland Downtown
• Hilton Garden Inn
Emeryville
LG | GETTIES
Harbor Court Hotel, San Francisco
JOSHUA WILDER OAKLEY
SOUTH BAY
• HYATT REGENCY SFO
• Bay Landing Hotel
• Creekside Inn
• el PRADO Hotel
• Hotel Strata
• Hotel Zico
SPA AND WELLNESS
BAY AREA
• CANYON
RANCH WOODSIDE (SOUTH BAY)
• Four Seasons (SF)
• 1 Hotel (SF)
• Cavallo Point (North Bay)
• Harbin Hot Springs (North Bay)
• Heritage House Resort & Spa (North Bay)
• Stanford Inn (North Bay)
• Sweetwater Inn & Spa (North Bay)
• Claremont Club and Spa (East Bay)
Dow
HIP BAY AREA
• PARK JAMES
HOTEL (SOUTH BAY)
• The Battery (SF)
• Hotel Kabuki (SF)
• Hotel Emblem (SF)
• Hotel Zetta (SF)
• Kimpton Alton Hotel (SF)
• Phoenix (SF)
• Proper (SF)
• Dillon Beach Resort (North Bay)
• Water's Edge (North Bay)
• Graduate Berkeley (East Bay)
• Moxy Oakland Downtown (East Bay)
Point Reyes Lighthouse, Point Reyes National Seashore
• Lafayette Park Hotel & Spa (East Bay)
• Rosewood Sand Hill (South Bay)
ROMANTIC BAY AREA
• BEACON GRAND (SF)
• Hotel Nikko (SF)
• InterContinental Mark Hopkins (SF)
• The St. Regis (SF)
• Hotel Via (SF)
• Mansion on Sutter (SF)
• The Palace Hotel (SF)
• Taj Campton Place (SF)
• The Lodge at Bodega Bay (North Bay)
• Nick's Cove (North Bay)
• The Purple Orchid (East Bay)
• The Rose Hotel (East Bay)
• Hayes Mansion San Jose by Hilton (South Bay)
• Toll House (South Bay)
• Hotel Citrine (South Bay)
• Nobu Palo Alto (South Bay)
SAN FRANCISCO
• CALIFORNIA
ACADEMY OF SCIENCES
• Asian Art Museum
de Young museum
• Exploratorium
• Legion of Honor
• SFMOMA
• Walt Disney Family Museum
NORTH BAY
• POINT REYES
NATIONAL
SEASHORE
• Golden Gate Bridge Vista Point
• Bay Area Discovery Museum
• Gravity Car Barn Museum
• Marin MOCA
• Mount Tamalpais
• Muir Woods
• The Museum of International Propaganda
• Sausalito
• Seaplane Adventures
• Sunday Marin Farmers Market
EAST BAY
• OAKLAND ZOO
• Berkeley Botanical Garden
• Berkeley Repertory Theatre
• Chabot Space & Science Center
• Jack London Square
• Oakland Museum of California
• Tilden Regional Park
SOUTH BAY
• THE TECH
INTERACTIVE
• Filoli Gardens
• Hiller Aviation Museum
• The Rosicrucian
Egyptian Museum
• Winchester Mystery House
COURTESY
PT.
OF
REYES NATIONAL SEASHORE (LIGHTHOUSE); KATHRYN WHITNEY/ CA ACADEMY OF SCIENCES (AQUARIUM)
r
California Academy of Sciences, San Francisco
Eatw
BREAKFAST
SAN FRANCISCO
• SEARS FINE FOOD
• Beach'n
• Blackwood
• Brenda's Meat and Three
• Eats
• Judahlicious
• Mama's
• Mymy
• Outerlands
• Son & Garden
• Zazie
NORTH BAY
• M.H. BREAD & BUTTER
• Bayside Cafe
• Farley
• Half Day Cafe
• Marvin's Breakfast Club
• Parkside Cafe
• Sam's Anchor Cafe
• Sausalito Equator
• Shoreline Coffee Shop
• Two Bird Café
• Washoe House
EAST BAY
• OCEANVIEW DINER
• Alem's Coffee
• Berkeley Social Club
• Brotzeit Lokal
• Boichik Bagels
• Saul's Restaurant & Deli
SOUTH BAY
• LOS GATOS CAFÉ
• Bill's Café
• Breakfast Club at Midtown
• Holder's Mission
` City Grill
• Jack's Restaurant & Bar
• Southern Kitchen Coffee
LUNCH
SAN FRANCISCO
• CAFE ZOETROPE
• Mission Rock Resort
• Molinari Deli
• Nopalito
• One Market Restaurant
• RT Rotisserie
• Souvla
• Spruce
NORTH BAY
• SOL FOOD
• Comforts
• Depot Cafe and Bookstore
• Farmshop
• Kitti's Place
• RH Marin
• Rustic Bakery
• Piatti
• Tony's Seafood Restaurant
• Watershed
EAST BAY
• POMELLA
• Banh Mi Ba Le
• Cholita Linda
• Top Hatter's
• World Famous Hotboys
• Zut!
SOUTH BAY
• PURPLE ONION
• Back A Yard
Caribbean Grill
• Brown Chicken
Cafe Zoetrope, San Francisco
Brown Cow
• Freshly Baked Eatery
• Orchard City Kitchen
• Pedro's
• West End Tap & Kitchen
• Zareen's
DINNER
SAN FRANCISCO
• LA MAR CEBICHERIA
PERUANA
• Abaca
• Aziza
• Delarosa
• Ernest
• Good Good Culture Club
• Mister Jiu's
• Pearl 6101
NORTH BAY
• POGGIO TRATTORIA
• Buckeye Roadhouse
• Bungalow Kitchen
• Café Beaujolais
• Dillon Beach Coastal Kitchen
• The Junction Beer Garden / Pizzahacker
• Madcap
• Nick's Cove
• Stillwater
• Sula
• The Baan Thai
EAST BAY
• CLAREMONT
LIMEWOOD
• Cheese Board Pizza
• Comal
• Commis
• Daughter Thai Kitchen
• Great China
• Homeroom
SOUTH BAY
• OAK + VIOLET
• ASA
• Bantam
• East End Gastropub
• Flea Street Café
• Orenchi Ramen
• Pasta Moon
• Sidecar Modern Tavern
• Tamarine Restaurant & Gallery
• The Farmers Union
• The Lexington House
• The Village Pub
PIZZA
• TONY'S PIZZA
NAPOLETANA
• San Francisco
• Cafe Zoetrope
• Beretta
• Damnfine
• Fiorella
• Golden Boy Pizza
• Square Pie Guys
• Ragazza
NORTH BAY
• PIZZAHACKER @ THE JUNCTION BEER GARDEN
• Acre Pizza
• Creekside Pizza & Taproom
• Farmshop
80 LOCAL GETAWAYS SPRING 2023 LG | GETTIES COURTESY OF CAFE ZOETROPE (LINGUININ); COURTESY OF POMELLA
Pomella, Oakland
• Fieldwork Brewing Co.
• Pizzeria Picco
• Tamalpie
• Tony Tutto Pizza
• Watershed MV
EAST BAY
• GIOIA BERKELEY
• Arthur Mac's Tap & Snack
• Bare Knuckle Pizza
• Benchmark
• The Forge
• Graffiti Pizza
• Zachary's Pizza
SOUTH BAY
• OAK & RYE
• A Slice of New York
• Bibo's NY Pizza
• Blue Line
• Giorgio's Italian Food & Pizzeria
• Pausa Bar & Cookery
• Pizzeria Delfina
• Pizzeria Terún
• Rise Firewood
• Slice of Homage
• State of Mind
BURGERS
SAN FRANCISCO
• NOPA
• 4505 Burgers & BBQ
• ABV
• Causwells
• Spruce
• Wesburger 'n' More
NORTH BAY
• FLOODWATER
• Blue Ridge Kitchen
• Brewsters Beer Garden
• Buckeye Roadhouse
• Lauren's at the Buckhorn
• Parkside Cafe
EAST BAY
• SIDESHOW KITCHEN
• Chop Bar
• Clove & Hoof
• Malibu's Burgers
• Park Burger
• Scolari's Good Eats
SOUTH BAY
• BROWN CHICKEN
BROWN COW
• Kirk's SteakBurgers
• Konjoe Burger Bar
• Main Street Burgers
• Sliders
• St. John's Bar & Grill
SUSHI
SAN FRANCISCO
• ELEPHANT SUSHI
• Ju-Ni
• Kuma Sushi + Sake
• Sushi Goemon
• Ten Ichi
• Wako
NORTH BAY
• SUSHI RAN
• Kosho Sushi
• Robata Grill & Sushi
• Sake 107
• Shiro Kuma
• Village Sake
EAST BAY
• MUJIRI
• Delage
• Fish & Bird Sousaku Izakaya
• Iyasare
• Nori Roll
• Uzen Japanese
SOUTH BAY
• SANRAKU
• Cha Cha
• Fuki Sushi
• Izaka-Ya
• Kanpai Sushi
• Mizu Sushi Bar & Grill
• Seven Seas
• Sushi Maru
STEAKHOUSES
SAN FRANCISCO
• ALEXANDER'S STEAKHOUSE
• Bobo Quivaris
• House of Prime Rib
• Harris' Restaurant
• Niku Steakhouse
• Osso Steakhouse
SPRING 2023 LOCAL GETAWAYS 81
Wolf House
By Jim Wood
JACK LONDON, WHAT A GUY! An author: Call of the Wild, White Fang and Martin Eden; an adventurer: The Klondike, Hawaii and Japan; and an activist: Socialism, atheism and journalism. He was born in 1876 and no one is yet sure who his father was. He struggled through years of working and wandering until attending UC Berkeley. Then, at the turn of the 20th century, he became a celebrity author and started making a fortune with his writings.
However, tragically, fire played an ever-present role in his life. The home where he was born in 1876 went down in flames during the 1906 San Francisco earthquake and fire. One of his most memorable quotes went like this: "I would rather be ashes than dust! I would rather that my spark should burn out in a brilliant blaze than it should be stifled by dry-rot." And many maintain his very life entered a downward spiral when his long sought and beloved dream — Wolf House — was consumed in flames in 1913, just two weeks prior to its completion. Jack London died in 1916; he was only 40-years-old.
Wolf House was (and is) a 26-room, 15,000-square-foot, let's be honest, mansion with nine fireplaces. Its construction involved coastal redwood timbers and volcanic boulders blasted from nearby canyons. In current dollars it would have cost $2.5
million to build; in the early 1900s, its cost was $80,000. Architect
Albert Farr's Arts and Craft design featured an 800-square-foot library and a two-story living room of nearly 1,200 sq ft. And though this was the early 1900s, the rustic design featured a water heater, refrigeration, electric lighting and a spacious wine cellar.
However, on the evening of August 22, 1913, the dream house was engulfed in flames. Now, only boulders and bricks remained. London and his wife Charmian were despondent; Wolf House was their dream house. Arson was suspected, but never proven. As late as 1995, a forensic investigation laid the blame on a pile kerosene rags that somehow exploded.
The still standing remains of Wolf House are now a part of the Jack London Historical State Park in the village of Glen Ellen in Sonoma County.
82 LOCAL GETAWAYS SPRING 2023 LG | YESTERDAY
JACK LONDON PARK PARTNERS (WOLF HOUSE)
Jack London and his wife Charmian.