Discover your inspiration.
Elegant Traditions
1
2 Oceanside
Synonymous with luxury.
3ExpressionsSouthampton
The very best American-made craftsmanship, Wood-Mode luxury products are a culmination of quality workmanship and design leadership. Best known for the stunning, furniture-grade finishes and extensive customization capabilities, Wood-Mode delivers designer cabinetry with quality materials and personalized solutions to satisfy the most discerning homeowner.
wood-mode.com
What inspires you?
Contemporary Expressions: Synergy
4
American Classics: Southampton European Inspirations: West Indies
Whatever architectural or design style inspires you, Wood-Mode can help achieve it. Share your inspirations with a showroom professional and watch your one-of-a-kind kitchen design come to life.
American Classics ContemporaryInspirationsExpressions
wood-mode.comGlobal design inspirations.
European
5European Heritage
6
More beauty from within.
For a kitchen, bath or other room that is as functional as it is beautiful, Wood-Mode offers a wide variety of built-in storage and convenience features that unite elegance and efficiency.Moresolutions to store your stuff, more options to stay organized.
wood-mode.com 7
8 Gramercy Park
The most traditional of cabinet construction styles, "framed" refers to the front of the cabinet box, the face frame. When closed, the doors and drawers cover the opening in the frame and most of the frame itself.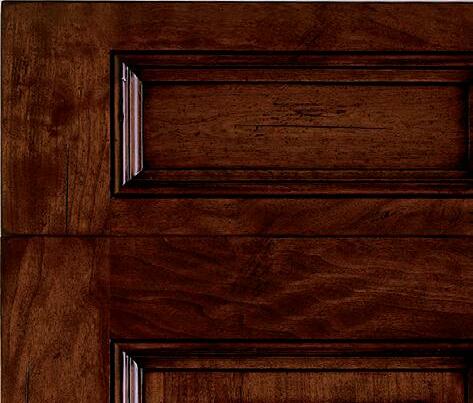 3
123 9
Framed cabinet styles
Common in the 1800's, inset styles are reminiscent of vintage, period pieces and inspired themes. A truly custom cabinet, inset doors require a level of precision and fit you won't find with any mass produced cabinets. Doors and drawers are set within the frame of the cabinet—flush with the front of the cabinet. The doors are often attached to the cabinet with exposed hinges.
wood-mode.comCraftsmanship in every form.
Also referred to as "full access" or "european" cabinets, this style eliminates the front frame allowing more open space to access your things inside. Doors are hinged to the sides of the cabinet and cover the entire front of the cabinet box.
2
Frameless cabinet styles
The cabinet style you choose is one of three constructed techniques that will subtly influence your design. Each construction style demands its own unique level of expertise and precise craftsmanship—something Wood-Mode has been doing for many years.
1
Framed inset cabinet styles
10 Horizons
wood-mode.com 11
Diverse selection of materials.
In addition to the beauty of natural wood, Wood-Mode offers a wide selection of standard materials to create a unique mix of visual and tactile aesthetics for your space.
Rough
sawn European oak Most popular wood species Exotic wood veneers Aluminum and stainless steel Backpainted glass Textured laminates Hundreds of specialty insert combinations
12 Urban Revival
wood-mode.comHand-crafted, designer finishes.
Wood-Mode uses time-tested furniture finishing techniques to create an incredible variety of looks tailored to any home. Whether it is a solid color or grain-enhancing stain, our multi-step process highlights the beauty of the wood, while a catalyzed oven-baked topcoat protects the finish for a lifetime of beauty and durability. finishes
13 Stained
Westbury Raised door style
Designer opaque series Glazed and burnished finishes Distressed finishes Custom color program Refer wood-mode.comtotoviewthecompletepalette.
14 Pet Parlor
Customization anywhere (and for anyone).
The combination of a talented Wood-Mode trained designer and skilled Wood-Mode craftsman results in the opportunity for you to enjoy one-of-a-kind rooms with everything from paneling and trim to custom furniture pieces. The possibilities are endless.
15
Country Estate
wood-mode.com
PREMIUM LIFESTYLES MADE IN THE USA 16
A caring commitment to the environment.
Years of growth has not changed our approach to building cabinetry. The skill and dedication of the individual woodworker is still at the heart of Wood-Mode quality. Our family of employees includes as many as three generations of highly skilled craftsmen working side by side. From the selection of the lumber to our celebrated finish, a majority of the cabinetry making process is still completed by hand.
wood-mode.com 17
From the first cabinet built in a small Pennsylvania lumber mill in 1942 to custom kitchens completed in our state-of-the-art facility today, each and every Wood-Mode cabinet is proudly made in the USA.
While technology enables us to fulfill more dreams with consistently impeccable quality, even the automated portions of our construction process are overseen by experienced cabinetmakers. At each and every stage, from lumber selection and milling to finish and assembly, it is the knowledge of the American craftsman that makes WoodMode a leader in fine custom cabinetry.
Wood-Mode has been practicing environmental stewardship for more than 25 years—long before "being green" was popular. Including a selfsustaining unit that eliminates over 99% of all emissions. Wood-Mode takes pride in producing the industry's highest quality cabinetry in a manner that demonstrates its genuine concern and care for the environment.
Family-owned and American made.
Recyclable
Paper Printed in the U.S.A. Join the Wood-Mode community at:
For more inspiration and product information, visit wood-mode.com ©Wood-Mode LLC. L201-0115