curated and edited by BRANDON A SMITH with WOOD-MODE FINE CUSTOM CABINETRY
a perspective
No part of this publication may be reproduced in whole or in part without the prior written consent of DCoopMedia, LLC.
DCOOP MEDIA
In-fill photography by Brandon A. DCoopMedia,Smith.LLC
3245 University Ave. #1102 San Diego, California www.dcoopmedia.com92104
ALL RIGHTS RESERVED
Wood-Mode, Wood-Mode Fine Custom Cabinetry, and the Wood-Mode mark are registered trademarks of Wood-Mode.
2
4
DEFINING AMERICAN CONTEMPORARY
The same sentiment can be found in the fifteen kitchen designs featured here. Each culinary concept represents fundamental simplicity and modern functionality as well as the unique traits of their designers. Together they highlight a decorative style that celebrates the adventurous spirit of a great nation.
Where standardization and a "less is more" mentality are the global norm, the American interpretation of contemporary design takes pride in the individual. Maintaining a deep-seated respect for the maker, American Contemporary encourages the craftsperson, the artist, the designer, the visionary to leave behind marks of their own.
It was the marks of the late Michael Graves, the Neoclassical embellishments adorning his iconic architecture, that came to symbolize an era of excess. The simple details and uncomplicated finishes adorning the furniture still crafted by the Shaker communities today reflect their commitment to a faith rooted firmly in hard work. And a profound appreciation for the natural landscape inspired the long, low open plan structures of Frank Lloyd Wright's Prairie Style, a radical departure from the structured spaces of the nineteenth century.
These unique marks – fingerprints, if you will – while having a ripple effect on the world around them, at their most basic, are simple reflections of the maker's influences and inspirations.
A contrast to the ornament found in their historic city centers, the contemporary design aesthetic crafted by the designers of centuries-old Europe envelops precise organization in a shroud of high-gloss lacquer. For those in the Far East, it is instead a preference for overt minimalism and advanced technologies.
But in the United States, the home of the brave, three centuries of abundant exploration, invention, and innovation have shaped an aesthetic that is all their own. Encompassing a celebration of heritage, an embrace of tradition, and a connection to nature, the American concept of contemporary design is home-grown, grass roots, and even a little Bohemian.
INTRODUCTION
HART RESIDENCE abruzzo kitchen & bath 10 6 INDEXPROJECT SILVER STREET beach kitchens, llc 18 BLUFFVIEW BOULEVARD the kitchen source 28 HIGH-RISE REMODEL cabinet innovations 38
CHICAGO NORTH SHORE better kitchens, inc. 22 CALABASAS REMODEL showcase kitchens & baths 30 TERRIFIC TOWNHOME project partners design 40 WHITE SAILS ke design studio 24 UNIVERSITY TRANSITIONAL cabinets by design 34 MODERN + ANTIQUE BARN shore & country kitchens 42 ENGLISH VERNACULAR hammersmith, inc. 26 CHULA VISTA KITCHEN gaia kitchen & bath 36 PROJECT RESOURCES GUIDE 44 POTOMAC III aidan design 12 POINT LOMA SERENE inplace studio 14 SONOMA KITCHEN barbra bright design 16
8
is all about STEVEINDEPENDENCEMcCALLION
AT ITS AMERICANBEST DESIGN
and taps into the archetypes of the EXPLORER , the HERO , and the OUTLAW . and MASTERY
10
HART RESIDENCE
photography by LARRY MALVIN PHOTOGRAPHY
Often, the rigid formality of classic architecture and the barren sterility found in minimal environments result in a design that emphasizes aesthetics instead of its occupants. Eschewing predefined rules and solid boundaries, the American Contemporary aesthetic finds visual perfection in the careful balance of personal whims and fancies. In Park Ridge, oversize drum pendants, a monolithic ventilation hood, and a commanding armoire hiding the kitchen's refrigeration combine with a quiet palette of neutral finishes. The result is a relaxed environment where the homeowner's personality is on display.
CURATED WHIMSIES
park ridge . illinois abruzzo kitchen & bath
12
There is no shortage of evidence to support the theory that American explorers were hopeless romantics, each exploration fueled only by their wild imaginations. On the surface, the collection of organic elements finished in shades of amber and coffee are a visual connection between a light-filled kitchen and the Maryland woodlands. These earthy influences, the fanciful imaginations of early American dreamers as our muse, become a subtle nod to the untamed forests described in tall tales of Wild-West exploration. Enhanced by radiant light from two open lanterns, this space leaves utilitarian function behind. Here, reality fades away revealing a whimsical tale inspired by the best storyteller of all Mother Nature.
POTOMAC III
photography by DAVID PHILLIPICH PHOTOGRAPHY
ROMANTIC NOTIONS
potomac . maryland aidan design
14
A FAITH IN DETAIL POINT SERENELOMA
While the rest of the world embraced overthe-top decoration, it was the 19th century Shaker communities that favored austerity and practicality. Their work, founded in the belief that quality handiwork through hard work was itself an act of prayer, was designed to serve a higher power. Ultimately, it was this steadfast faith that made the Shakers the fathers of the American Contemporary aesthetic. However, it is their embrace of solid forms and crisp details, the result of their dedication to perfection, that makes the work of the Shakers a source of inspiration for this coastal San Diego kitchen. Devoid of distraction from visual clutter, the open space reflects the same principles adhered to by early American artisans quality, simplicity, functionality. And like the work of the Shakers, it too serves a higher purpose: to bring together family and friends in the joyful act of breaking bread.
photography by ROLAND BISHOP PHOTOGRAPHY
san diego . california inplace studio
16
sonoma . california barbra bright design
INSPIRED INGENUITY
photography by ANDREW McKINNEY
SONOMA KITCHEN
PHOTOGRAPHY
At the cornerstone of American innovation is an eagerness to take what exists and transform it into something even better t he proverbial lemons into lemonade. Simply "making do" and playing the cards dealt is unacceptable. For a homeowner and his crafty designer, old-fashioned ingenuity and an unwillingness to settle inspired a creative finishing technique. Applied by hand to the wood plank walls and beefy ceiling timbers in his Sonoma kitchen, the bespoken finish infuses rustic charm into the contemporary space. Elsewhere, open stainless steel shelving and a simple marble backsplash eliminate visual clutter. In this truly special winecountry kitchen it isn't just a custom, one-off finish that is on display but also a sense of well-deserved accomplishment –the perfect complement to an earthy California Merlot.
18
redondo beach . california beach kitchens, llc
Cleanliness is close to godliness, or so they say. And it was in the not-so-bygone kitchens of our grandmothers and their mothers that ill-conceived perceptions of sterilization gave way to an epidemic of white, hospital green, and buttery yellow kitchens. Scientific innovation, medical advancement, and color TV have rendered those dull, lifeless kitchens a thing of the past. Today, color is key, brilliant technicolor hues giving classic American styling an inspired update. Combined, like the sea-inspired blue finish applied to the Shaker-inspired cabinetry of this California kitchen, they lend youthful exuberance and a light-hearted sense of welcome to the contemporary culinary workspace.
SILVER STREET
EMBRACING COLOR
photography by AMY BARTLAM PHOTOGRAPHY
20
22
MINDFUL LINES
photography by MIKE KASKEL PHOTOGRAPHY
"Less is more". It is an age-old adage that sums up in three short words what might just be the secret of life. It is a simple emphasis on the importance of quality, be it of life or things. It is a reminder to focus on those objectives that matter most. More so, especially in the simple aesthetics inherent in American Contemporary design, it is a perception of value. When there is less to be had, it has greater value. When just a handful of architectural details exist, as in this lakeside Chicago kitchen, every small, seemingly inconsequential element becomes more valuable. The extra effort necessary to align vertically and horizontally this kitchen's cabinet doors and drawers, its hardware and glass panes, and even the details of its exhaust hood more than likely resulted in one too many sleepless nights. However, it is the perception that everything is in its place that makes the effort worthwhile.
chicago . illinois better kitchens, inc.
CHICAGO NORTH SHORE
24
To see with one's hands. To touch with one's eyes. At the center of every successful design is a sensory experience which transcends physical barriers. The five senses work in unison; one enhancing another. The mind's eye often perceives touch and sight as one and the same. Easily cleanable and sanitary surfaces being paramount, visual texture is most important in culinary environments. Smooth surfaces, like the heavily veined marble, silvered wood-tone, and hammered steel, take on the appearance of depth and movement. The final result is an interior that stimulates, inspires, and welcomes its occupants.
VISUAL TEXTURE
photography by JEFF SCHLICHT
WHITE SAILS
corona del mar . california ke design studio
26
atlanta . hammersmith,georgiainc.
A PLAYFUL SCALE
photography by
As with multi-lane highways and grocery store checkout lanes, the perception of order inherent to classical design stems from a faithful adherence to well-defined boundaries. It is by staying between these lines in the proverbial sense that traditional modes of decoration achieve their appearance of formality. In the development of one's unique style, a cornerstone of American Contemporary design, lines are meant merely as suggestions while playful discovery is encouraged. Like the enlarged subway tile installed in this Atlanta kitchen, the decorative elements of structure and conformity, once enlarged, shrunken, or skewed, gain new-found importance. The result is a contemporary space with added layers of depth and dimension.
ENGLISH VERNACULAR
ERICA GEORGE DINES PHOTOGRAPHY
28
dallas . texas the kitchen source
PERSONAL EXPRESSION
BOULEVARDBLUFFVIEW
photography by IRA MONTGOMERY
To be, or not to be a rebel that is. On one hand, there is the push to adhere to mainstream convention, to keep up with the proverbial Joneses so to speak. On the other, there is the pressing desire to be different, authentic, and the truest representation of one's self. Quickly changing trends and weak market fads only make it worse. Inside the toolbox of the American Contemporary designer there is, however, a solution that balances personal expression with popular standards. The POP. It is quiet solid surface counters with a heavy slab of raw-edge butcher block in this Dallas kitchen. Or its stainless steel commercial-grade appliances and custom industrial-inspired shelving. It is James Dean meets the Stepford Wives. It's Lucy AND Ricky. It is a burst of design meant to be an outward extension of the occupant's unique self. Most importantly, it is being a rebel... with a cause.
30
CALABASAS REMODEL
calabasas . california showcase kitchens & baths
At its core, the American Contemporary aesthetic is a decorative expression of individual style. It is, however, a foundation firmly planted in the basic human desire for stability that ultimately influences its final execution. Call it the designer's "fall-back school" or "financial nest-egg". It is from these solid footings that the risks taken are done so intelligently and with the possibility of great reward. Take this Southern California culinary space, for example. Wide swaths of raw-edge marble and a monochromatic color palette might be perceived as simply "playing it safe". But here they encourage and support the dramatic elements a sinuous range hood and dramatic backsplash that give this showplace depth and character.
SOLID FOOTINGS
photography by ERIKA BIERMAN PHOTOGRAPHY
32

34
photography by EILEEN CASEY
UNIVERSITY TRANSITIONAL
new orleans . louisiana cabinets by design REINVENTION
In the name of progress, heritage and history are often sacrificed. To move forward, the old and useless must make way for the newest, the most advanced, and the most innovative. To become obsolete is fatal. The American Contemporary design concept, however, is founded in an effort to preserve time-honored craft and traditional technique. Exemplified by this grand New Orleans kitchen, a strong, contemporary aesthetic comes from the contrast of yesterday against today and tomorrow. Together, the blend of old and new elements an ornate folk-art chandelier, a monolithic waterfall island, a seamless stainless steel ventilation hood gives roots to a modern space. Here, where vestiges of earlier days serve a new purpose, a great city's colorful past becomes a dramatic part of its future.
36
SUBURBAN BLISS
belmont . california gaia kitchen & bath
photography by SUSANNAH GARDNER
To the urban dweller, a move to the suburbs can be either a vicious nightmare or a welcome opportunity to finally stretch their legs. It is from the living spaces of those who embrace the latter, their emphasis on spacious light-filled spaces, that the ranch-style house was born. Most often envisioned as the mid-century era California abode, these single floor residences anchored by vaulted great rooms and open-plan kitchens remain as the popular perception of American Contemporary design. With an expansive island designed for entertaining at its center, this Belmont kitchen draws inspiration from the same modernist inspired principle, evoking visions of long summer nights spent in the company of friends. Even better, the dream is further enhanced by the addition of a vestige of the mid-century the integrated wet bar.
CHULA VISTA KITCHEN
38
FUNCTIONAL GLAMOUR
June Cleaver. Lucy Ricardo. Carol Brady. Three iconic female personalities who, with the help of a little Hollywood magic, came to represent the perfect union of domestic utility and alluring elegance. It was in their imagined worlds that a crisp apron and a string of pearls were almost always worn together. While the pearls have been relegated to a locked jewelry box and the apron has all but disappeared, the nostalgic sentiment continues to thrive, inspiring culinary workspaces that are both functional and elegant. High above the streets of Houston, in a kitchen that is at once Trophy Wife and Working Girl, user function is elevated with the addition of thick slabs of high-gloss stone, smooth swaths of natural wood, and crisp steel hardware. Surrounded by such luxurious appointments, one might just feel inspired enough to don their classic pearls while finishing the evening's dishes.
photography by DON HOFFMAN PHOTOGRAPHY
houston . texas cabinet innovations
REMODELHIGH-RISE
40
photography by MARTHA POLLAY with THERESA M. STERBIS
chicago . illinois project partners design SUBTLE NOSTALGIA
Through the covers of the Saturday Evening Post, Popular Science, and LIFE, Norman Rockwell treated readers around the world to a stylized glimpse into small-town living. His idyllic portraits of everyday life reflected the cultural conventions and social interactions of the ordinary American, typically underscored by the act of breaking bread. While his images remain today as the mainstream perception of a life lived long ago, food, however, continues to be a catalyst for human connection, playing an important role in American Contemporary design. The kitchen today is no longer a work center behind closed doors but is instead, like this classic Chicago space, a center for social gathering. As did Rockwell's soda fountain years ago, an expansive marble-top island and glass-fronted cabinetry displaying sentimental objects encourage those bonds built over a meal, a glass of wine, and homework while provoking memories from the Good Old Days.
TERRIFIC TOWNHOME
42
weston . connecticut shore & country kitchens BREAKING THE RULES
MODERN + ANTIQUE BARN
photography by BOB BLANCO
It all started with a tea party. At first only a casual gathering of Colonial-era gentlemen in a New England harbor, their rebellious tea ceremony set in motion two-and-a-half centuries of throwing caution to the wind and breaking with convention. White after Labor Day. A brown belt and black shoes. Or, such as the case in rural Connecticut, rustic timber and white, highgloss. To break the rules is unequivocally American. And to break the formal boundaries of conventional design is to be American Contemporary. Sleek industrial elements stand in harmonious contrast to time-worn salvaged materials, proof enough that there are just some rules that are meant to be broken.
44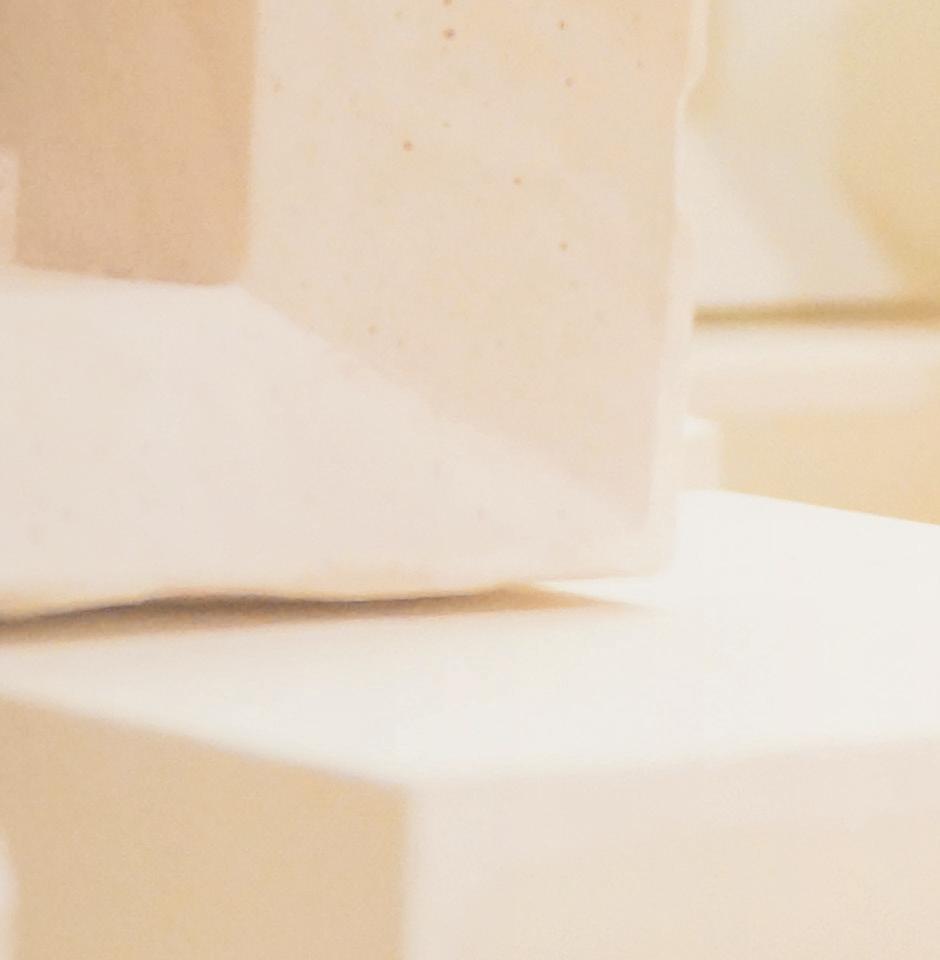 a guide to the projects & highlighteddesignersinthisperspective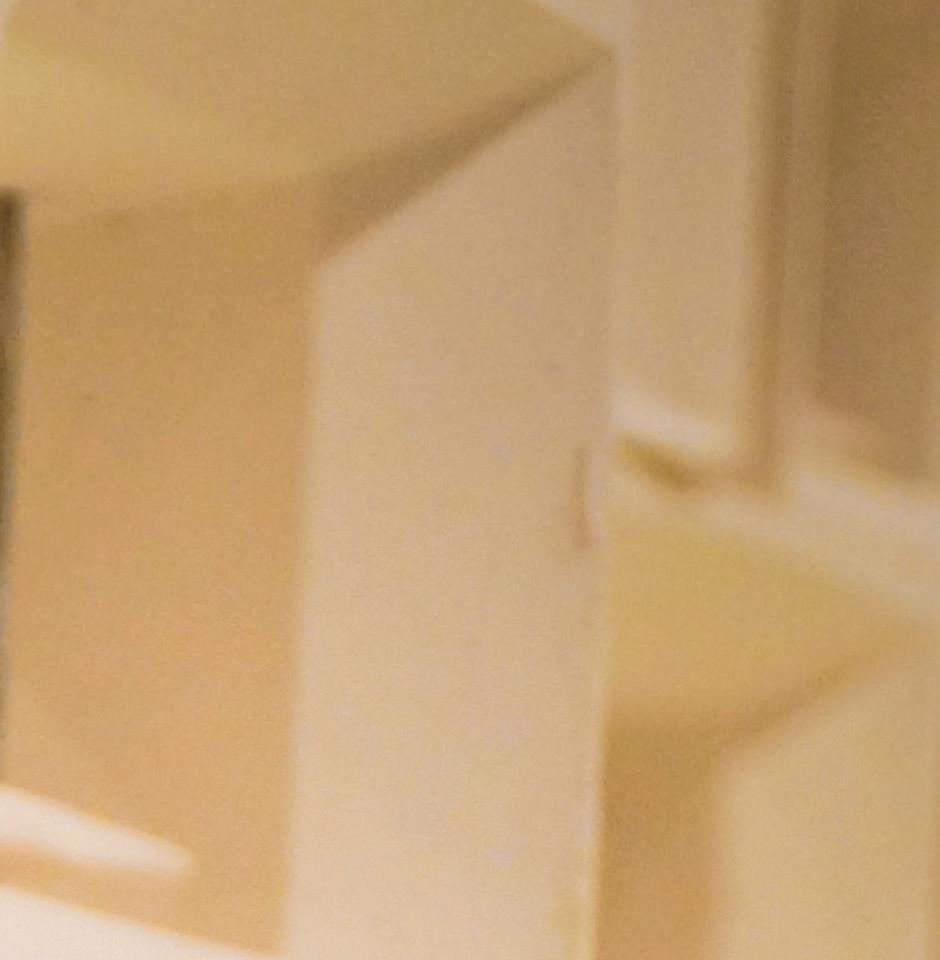 the information provided in this guide is deemed accurate at the time of publication, however, it is subject to change without notice
architect LERA & ASSOCIATES builder SMART GROUP,CONSTRUCTIONLTD. www.smartgroupchicago.com
FRANKE Farmhouse Sink
ALLBARSTOOLS.COM Barstools ARCHITECTURAL CERAMICS Backsplash Tile BLANCO Faucet
PROGRESS LIGHTING Pendants SALOOM Dining Table
POTOMAC III
the information provided in this guide is deemed accurate at the time of publication, however, it is subject to change without notice
46
RESOURCESPROJECT
at perimeter : WOOD-MODE Sonoma, Benjamin Moore Indian River on Maple at island : WOOD-MODE Vanguard Plus, Dark Lager on Horizontal Rift Cut
designer
cabinetry
photographer
10 kitchenabruzzo & bath
LARRY MALVIN PHOTOGRAPHY www.lmphotography.com
MIELE Coffee Maker, Steam Oven, Microwave, and Dishwasher SUB-ZERO Refrigeration WOLF Cooktop, Wall-Ovens
cabinetry
12HART RESIDENCE
at range : BROOKHAVEN by WOOD-MODE Sausalito Recessed Square Alpine White on Maple at island & refrigerator : BROOKHAVEN by WOOD-MODE Dark Lager on Cherry products
HAFELE Cabinet Hardware
interior designer MARSHALL ERB DESIGN, INC. www.marshallerb.com
8935 Brookville Road Silver Spring, MD 20910 301.320.8735 www.aidandesign.com designer NADIA SUBARAN AIDAN DESIGN architect FOX ARCHITECTS www.foxarchitects.com contractor MATT MCNEIL photographer DAVID PHOTOGRAPHYPHILLIPICH www.davidphillipich.com
designaidan
1105 Remington Road Schaumburg, IL 60173 847.885.0500 www.abruzzokitchenandbath.com
STEVEN ABRUZZO ABRUZZO KITCHEN & BATH
products
MODERN-AIRE Exhaust Hood
BOSCH Dishwasher
BROOKHAVEN by WOOD-MODE Edgemont in Blue Toile on Maple products
barbra bright design
1005 A Street, Suite 301 San Rafael, CA 94901 415.686.2928
BARBRA BRIGHT BARBRA BRIGHT DESIGN
GILMAN'S KITCHENS & BATHS www.gkandb.com
POINT LOMA SERENE
SONOMA KITCHEN SILVER STREET
1ST DIBS Pendants
cabinetry
WOOD-MODE Sonoma, Door and Slab Drawers in Custom Finish on Maple at cooktop : WOOD-MODE Vanguard Plus in Stainless Steel products
studioinplace
7739 Fay Avenue La Jolla, CA 92037 858.454.7397
STEVE LADOW CONSTRUCTION photographer
architect & contractor KEVIN DENTONLANGDEVELOPMENTS www.dentondevelopments.com photographer
ROLAND PHOTOGRAPHYBISHOP
BROOKHAVEN by WOOD-MODE Rockport Recessed in Green Stone products
KRAUSS Faucet, Sink
MICHAEL COURTNEY MILL VALLEY photographer ANDREW PHOTOGRAPHYMcKINNEY www.mckinneyphotography.com
JOHN BOOS & CO Walnut Island Counter LEIBHERR Refrigerator
KOHLER Island, Farmhouse Sinks
www.inplacestudio.com
www.beachkitchendesign.com
KATE LESTER INTERIORS
MIELE Oven, Speed Oven
project manager
215 Ave. I, Suite 111
DACOR Range
wood-mode dealer
BRUCE PEELING, AIA www.brucepeeling.com contractor
16
ANN SACKS Backsplash
COLETTE LOPILATO BEACH KITCHENS, LLC
PROVENZO Flooring RESTORATION HARDWARE Cabinet Hardware SUB-ZERO DrawersMicrowave,Refrigeration,andWarming
ALLISON DORVILLIER NICOLE NELSON INPLACE STUDIO architect
AMY BARTLAM PHOTOGRAPHY www.amybartlam.com
18 kitchens,beach llc
interior designer
Redondo Beach, CA 90277 310.540.0606
14
SUB-ZERO Refrigerator, Freezer
www.barbrabrightdesign.com designer
DANVERS Stainless Steel Shelving
cabinetry
designer
cabinetry
designer
interior designer PAT INSIDEALLENFOCUS DESIGNS pat@insidefocus.net
lighting design ALLIED LIGHTING www.alliedlighting.net
U-LINE Beverage Refrigerator
products
WHITE SAILS
7640 N. Milwaukee Avenue Niles, IL 847.967.707060714
CHICAGO NORTH SHORE
THERMADOR Range, Refrigerator
VENT-A-HOOD Range Hood WOLF Range
SUB-ZERO Refrigerator
FAMOSA TILE Mother of Pearl Backsplash
VICTOR SUN KE DESIGN STUDIO
designer
MIKE KASKEL PHOTOGRAPHY, INC. www.kaskelphoto.com
BOYD LIGHTING Light Fixture CAESARSTONE Perimeter
photographer JEFF SCHLICHT
cabinetry
3323 Hyland Ave. Ste. G-1 Costa Mesa, CA 92626 714.377.4010 www.kedesignstudios.com
RESOURCESPROJECT
products
48
Countertop
cabinetry
www.betterkitchens.com
2422 kitchens,better inc.
designer
the information provided in this guide is deemed accurate at the time of publication, however, it is subject to change without notice
ARTISTIC TILE Backsplash Tile
at perimeter : WOOD-MODE Linear Recessed in Nordic White at island & bar : WOOD-MODE Linear Recessed in Harbor Mist with Pewter Glaze
ke studiodesign
MARGARET SHERMAN BETTER KITCHENS, INC. photographer
at perimeter : WOOD-MODE Lancaster Recessed Square Inset, Nordic White Opaque on Maple at island : WOOD-MODE Wall Street Finish on Walnut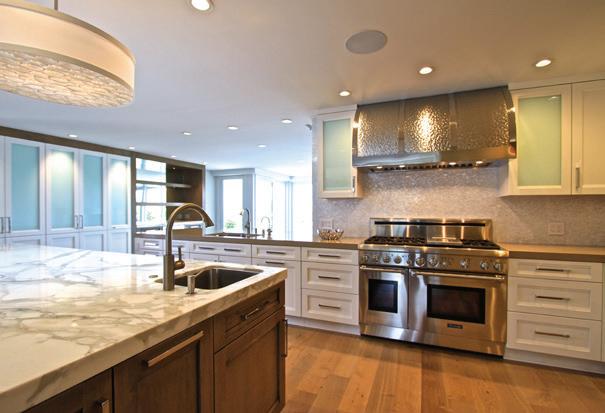 cabinetry
ANN SACKS Tile BEST Exhaust Hood HENNEPIN MADE/ROOM & BOARD Pendant in Kitchen KOHLER Sinks
ANAT YIFRAH
www.hammersmith.net
cabinetry
WALKER ZANGER Italian Soapstone Countertops
designer
3302 E. Thousand Oaks Blvd. Westlake Village, CA 92362
wood-mode dealer LIVING SPACES
SUB-ZERO Refrigeration
www.thekitchensource.com designer
LIGHTS FANTASTIC Pendant OKITE QUARTZ Countertop
SUB-ZERO Refrigeration WOLF Cooking Appliances
WOOD-MODE Whitney Recessed products
2006/2007 Sub-Zero Wolf Kitchen Design Contest 1st Place National Winner
1544 Slocum Street Dallas, TX 214.741.191275207
interior designer ALLISON HAMMERSMITH,McCONAUGHEYINC.
www.showcasekitchensandbaths.com designer
ERIKA BIERMAN PHOTOGRAPHY www.erikabiermanphotography.com
ABBEY RAGSDALE THE KITCHEN SOURCE
ENGLISH VERNACULAR
2650805.496.1200Ventura Blvd. Camarillo, CA 93010 17257805.482.5114Ventura Blvd. Encino, CA 818.789.330091316
ABBY SMITH DESIGN www.abbysmithdesign.com
BLUFFVIEW BOULEVARD
807 Church Street Decatur, GA 30030 404.377.1021
A Sub-Zero Wolf Kitchen Design Contest Regional Winner
26 28
photographer
contractor QUORUM CUSTOM HOMES www.quorumcustomhomes.com photographer IRA MONTGOMERY www.iramontgomery.com
the sourcekitchen
VIKING Microwave, Oven, and Range
SUB-ZERO Refrigerator
hammersmith, inc.
WARNER MCCONAUGHEY HAMMERSMITH, INC.
BROOKHAVEN by WOOD-MODE Vista in Smoky Brown Pear High Pressure Laminate and WOOD-MODE Vanguard in Brushed Stainless Steel products
interior designer
GROHE Faucets
ERICA GEORGE DINES PHOTOGRAPHY
WOLF Range, Ovens, Warming Drawers
30 showcase kitchens & baths
WOOD-MODE Bistro on Cherry products
URBAN ARCHAEOLOGY Light Fixtures
SHOWCASE KITCHENS & BATHS builder SHOWCASE REMODELING, INC. photographer
cabinetry
CALABASAS REMODEL
STARRY NIGHT MOSAICS
2043 Ralson Avenue Belmont, CA 94002 650.595.2644 www.gaiakb.com
Custom Van Gogh Mosaic
photographer
cabinetry
UNIVERSITY TRANSITIONAL CHULA VISTA KITCHEN
36 kitchengaia & bath
50
RESOURCESPROJECT
5201 Tchoupitoulas New Orleans, LA 70115 504.899.2300 www.cabinetsbydesign.com
SOUTHSIDE WOODSHOP Walnut Butcherblock Counter
the information provided in this guide is deemed accurate at the time of publication, however, it is subject to change without notice
34 bycabinetsdesign
EILEEN CASEY
contractor C&G CONSTRUCTION www.cngconstrucion.la
cabinetry
architect
WOOD-MODE Vanguard Plus in University Finish products
SUB-ZERO, WOLF Appliances
designers
designer
MONIQUE POCHÉ BENNETT, CKD CHRISSY SHEETS CABINETS BY DESIGN
CHRESTIA STAUB PIERCE www.cspdesign.com
BROOKHAVEN by WOOD-MODE Edgemont Recessed, Vintage Slivered Almond on Maple WOOD-MODE Vanguard in Stainless Steel products
SUSANNAH GARDNER GAIA KITCHEN & BATH contractor HIGH TECH CONSTRUCTION www.ht-construction.com photographer SUSANNAH GARDNER
CAMBRIA Countertops DACOR Appliances
photographer DON HOFFMAN PHOTOGRAPHY www.donhoffman.net
www.proj-partners.com designer
HIGH-RISE REMODEL
NICOLE BRUNO MARINO CABINET INNOVATIONS
interior designer SLOVACK BASS www.slovack-bass.com
TERRIFIC TOWNHOME
cabinetry at perimeter : WOOD-MODE Turin in Custom Opaque Grey at island : WOOD-MODE Nordic White Finish products
wood-mode dealer TRADEMARK CORPORATIONCABINET www.tmcc.net
1735 Post Road Fairfield, CT 203.259.755506824
www.shoreandcountrykitchens.com designer BOB BLANCO SHORE & COUNTRY KITCHENS photographer BOB BLANCO
THERESA M. STERBIS PROJECT PARTNERS DESIGN
innovationscabinet
at perimeter : BROOKHAVEN by WOOD-MODE Square Edge Winfield Recessed in Lace Finish on Maple at island : WOOD-MODE Square Edge Regency Recessed in Benjamin Moore Berkshire Beige products
project partners design
38
MODERN + ANTIQUE BARN
Fremont, 650.515.8863CA
CAESARSTONE Countertops SUB-ZERO, WOLF Appliances
GAGGENAU Appliances
4042
shore & kitchenscountry
photographer
GE PROFILE Dishwasher SUB-ZERO Refrigeration WOLF Range
cabinetry at kitchen : WOOD-MODE Vanguard Plus Harbor Mist with Pewter Glaze and High Gloss Custom Paint on Maple at bar : WOOD-MODE High Gloss Custom Paint on Maple products
cabinetry
designer
MARTHA POLLAY with THERESA M. STERBIS
5120 Woodway Drive Courtyard Ste. 219 Houston, TX 713.461.642477056
interior designer LAURYN PAPPAS INTERIORS www.laurynpappas.com
www.cabinetinnovationstx.com
52
wood-theverybestinamerican-madecraftsmanship,modeluxuryproductsaretheculminationofmorethan7
SYNONYMOUS WITH LUXURY WWW.WOOD-MODE.COM
WOOD-MODEFINECUSTOMCABINETRY
5 yearsofprecision workmanship and design leadership. best known for its stunning, furniture-grade finishes and extensive customization capabilities, wood-mode delivers designer cabinetry with quality materials and personalized solutions to satisfy the most discerning homeowner.
A L206-0516PUBLICATIONDCOOPMEDIA