B
r e e z e
A breath of fresh air for West Franklin
Kua hinga te tōtara i te wao nui a Tāne
a great leader with the passing
Toi tu te kupu, toi tu te mana, toi tu te whenua hold fast to our culture, for without language, without mana (spirit), and without land, the essence of being a Maori would no longer exist, but be a skeleton which would not give justice to the full body of Maoritanga
This proverb was spoken by Tinirau of Wanganui as a plea to hold fast to culture, because without reo, mana and whenua, the essence of being Maaori would be lost.
Franklin Ward Councillor Andy Baker says his astonishing knowledge of history and paa sites underpinned his love for conservation.
"I don't believe you could count the number of hours he committed to documenting sites of special significance, protecting their management from anything that might put them at risk.
"He was the educational resource for iwi, and we feel the pain and join in the mourning for the loss of a truly great yet humble leader."
sites special to iwi. George believed in creating relationships and I recall him saying: He waka eke noa - we are all in the waka together. The words would be delivered with a little smile that reached his eyes and filled you with hope."
George was awarded the Queen's Service Medal for his commitment to the protection of Maaori cultural sites and important locations within the of Ngaati Te Ata rohe. He leaves a legacy at the tip of the Aawhitu, where he was involved in the Mahanihani restoration project, complete with carved pou.
Franklin Local Board Waiuku subdivision representative Sharlene Druyven says she was in awe of his generosity of spirt.
"George was beyond generous with his time, was endlessly patient and always willing to share his genuine affection for not just his own Ngaati Te Ata tangata, but all people.
"His love of the land was unrivalled and there is a wonderful whakataukii that sums him up beautifully. Kāore te kumara e kōrero mō tōna ake reka - the kumara does not say how sweet he is.
"George's humility was inspiring, and his passion for the land equally so."
When he received the QSM, he told an interviewer the award stood with climbing Taranaki as a 76-year-old as highlights of his life, but quickly added, only alongside "applying tikanga to every mahi we engage in".
Board chair Angela Fulljames says in honouring his passing, there needed to be recognition that his journey was not without obstacles, some put in place by councils and the like.
"The strength he exhibited in raising awareness around cultural values and land preservation appeared to know no bounds.
"His gentle persuasion, humility and kindness hid a steely determination that was at the heart of his mahi over many years, years that educated board members, councillors, farmers and especially children at kura about
Born in 1936, George was the eldest son of Bill and Kahurimu Flavell – a name that derives from d'Flavelle, the ancestors who fled France for England during the French Revolution, going on to arrive in Aotearoa early in the 1800s.
George's early interest in creating things continued throughout a life that despite his other commitments also saw him made a life member of the Waiuku Museum Society, and an expert on whaanau whakapapa, west Franklin geography and the environment.
As a recognised Ngaati te Ata historian, he also represented the iwi at indigenous leader hui in Hawaii in 2018. A time he greatly enjoyed and often spoke about.
During his QSM interview he was asked his hopes for the future, replying simply, "educating our next generation of rangatahi to keep the fires burning".
WEST FRANKLIN
BAKER VAPOUR BLAST Vapour &Media Blasting Resurfacing &Restoration Parts deg cleaning a 027 641 1616 kelvin@bakervapourblast.co.nz www.bakervapourblast.co.nz reasing, nd more
4,
9
WESTFRANKLINBREEZE.NZ VOLUME
EDITION
Ngaati Te Ata Waiohua has lost
of George Flavell, QSM.
The totara has fallen in the forest of Tane.
Former NZ Governor General Sir Anand Satyanand presented George Flavell with his Queen's Service Medal
©
© 20 September 2023
West Franklin Breeze
Sudoku Farewell George Flavell A man of great wisdom
Crossword No XC254408
I write this latest column a day after learning of the passing of one of our great taonga; George Flavell. Much I am sure will have been said and written about this wonderful man who had given so much to the wider Waiuku and Awhitu areas over such a long time. Fittingly his contribution to our communities was recognised with him being awarded a Queen's Service medal in this years' New Years Honours. Something I know he was extremely proud to receive and judging by the full to over flowing event held at the Pukeoware Hall a few months later to allow others to acknowledge him, the pride extended across many parts of the community.
I felt like George and I were mates. We talked about the history of the area and his own history. He was a gentle, unassuming and happy man who seemed to take real delight in sharing his knowledge whilst being so willing to get stuck in and do the mahi or work to help others understand what had gone on in the past.
Whether that was working with the Ports of Auckland to create the Mahanihani restoration project in the area alongside the Manukau Heads Lighthouse, carving a pou from rock in the Awhitu Regional Park alongside Parks Ranger John Allen and VC recipient Willy Apiata or guiding the Waiuku Trails Steering Group in regard to the importance of acknowledging both Maori and European history as we set about creating the trails around the town. His softly spoken words of knowledge and wisdom and the cheeky smile and twinkling eyes will be missed incredibly. Kua hinga he totara i te wao nui a Tane translated means "A totara has fallen in the forest of Tane"
One of the parts of Waiuku's history many might not be aware of is the connection between the steel mill and Yorkshire in England. Yorkshire is home to many of the famous steel mills and related steel making from cities such as Sheffield. When the Glenbrook mill was built, the owners sought steel mak-
ing experts from the likes of Sheffield many of who relocated permanently, not only to NZ but to Waiuku. Whilst many have since moved or passed on, the link to Yorkshire is celebrated in Waiuku annually on Yorkshire Day through a small event organised by another local couple I consider to be friends; Ron and Sylvia Bird. Each year they organise an event where representatives from Auckland and Waikato Councils and those with Yorkshire heritage may enjoy delicacies like roast beef and Yorkshire pudding or fish and chips with mushy peas at a local restaurant, most recently the Kentish. They then engage in a live video link to the Mayor of a city in Yorkshire. Having been involved in this most years since 2010, it is an absolute blast. Not having any Yorkie heritage and sometimes struggling to understand what is being said such is the accent and the use of jargon, just about every link early in their morning on Yorkshire Day has been an absolute hoot. This year was no exception
with Sgt Dean Borrell
swansong? (8)
first to kiss a nerd (6)
first half of play (3)
make bread low-calorie with this
down golf club (6) round a shed (4-2)
trick endlessly rehashed (8)
girl uncharacteristically speaking (13) a...a curse (8) former partner will need training (6) in crate anyhow (6) plane is not unusual (8) ambassadors create fuss (3)
Dark-sounding piece (6) trouble with southern relations (8)
1 Threat from males by a church (6)
2 Show or hide (6)
3 Leaders of manufacturing association equip ancient plant (8)
Few happenings of note lately
4 One sleeping in tent is more affected (6)
5 Remorseful criminal gets tired (8)
6 Cosmetic surgery changed life in fact (8)
8 Film depicting very patient person from Rome? (3,7,3)
• A man was assaulted by a group outside the Super Value Supermarket last Thursday in the middle of the day; the parties are known to each other. Police are investigating.
• A car was broken into that had been parked in a public carpark off Court Street on Monday during the day. This is pretty braze, we've identified the vehicle that the offenders arrived in but that was also stolen so enquires continue.
• A guy in a vehicle was seen trying to steal property on Misa Road.
than us having to issue fines or build speed cameras.
An example is a local man picked up doing 77km on the 50km Colombo Road, during the day, he was also disqualified so his $80,000 car was impounded and he's off to court.
4 One sleeping in tent is more affected (6)
5 Remorseful criminal gets tired (8)
6 Cosmetic surgery changed life in fact (8)
8 Film depicting very patient person from Rome? (3,7,3)
14 Song listened to in Scottish town (3)
16 Awkward crowd wants fish (8)
17 Modify, for example, ring for trusted friend (5,3)
18 Who can start such a sentence? (8)
19 Born in endless poverty (3)
21 Car in ultimately pristine condition (6)
23 Difficult situation for Penny, not rich (6)
24 Many sheets,
Answers on page 15
Ph. 09 238 5188
Mob. 021 343 335
www. sepio.co.nz
Specialists in commercial and domestic insurance
Auckland Rescue Helicopter Trust MONTHLY MISSIONS
a medical complaint. She was accompanied by medical crew in a road ambulance to Middlemore Hospital and was in a serious condition.
Manukau Harbour 12 August— 6.08am W2 Crew tasked to Manukau Harbour to respond to a mayday call and assist a boat taking on water. Enroute, crew were stood down as all persons were safe and accounted for. Crew returned to base.
• A man was arrested for assaulting his ex-partner and then escaping from the police car whilst handcuffed.
The best way to not be a victim of a crime is preventing it first. With property, lock up out buildings and vehicles at night, that also includes farm vehicles and quads bikes. Trailers are a hot commodity and are always getting stolen. Get a decent wheel lock and a tow ball lock are necessities. Try and park them somewhere secure and maybe out of sight of a prowling burglar.
Another one that people may not be aware of is theft of mail can be quite common, often it is from rural letterboxes. If you are getting a parcel delivered instruct the delivery company to put them somewhere more secure.
Always call us on 111 if you see something suspicious. Don't just post on Facebook, you might get lots of likes and comments but you are probably unnecessarily scaring people and it doesn't help to catch these bad guys if we only hear about incidents long after. Police don't monitor these sites. Often the information posted is not always accurate; we've sometimes followed up posts about some concerning crime or incident in town and found out it never even happened.
On being safe and driving, the best way to prevent an early death or injury is to slow down, speed is killing Waiuku people at a high rate. We'd rather you had the sense to slow down rather
We are aware of many complaints about burnouts and disorder outside a King Street house last weekend. Some callers were unhappy that police didn't sort it and had a sleepless night. Unfortunately, Police were at a serious incident for a few hours also in Waiuku, so were unable to attend at the time. Such disrespect for our community and neighbours is frustrating. But please keep calling us about cars skidding and doing burnouts, sometimes we do have to prioritise when other more serious jobs come in at the same time.
I repeat this often, but we still get people getting mad at us when they find the local Police station shut. The Waiuku station is not often open because we are out attending incidents and patrolling. If you want to report something or leave a message for us ring 105, they take your report or you can list it online yourself and local Police then get your message or the report. If you want to see a local cop face to face come to the Information Centre on Wednesday mornings. I don't want to take someone off the road to sit in the station all day in case someone wants to see us. So unfortunately, it means the door is usually shut. Another option is that our mother station, Pukekohe is open Monday to Friday.
Finally, we were very saddened at Matua George Flavell's passing. He was a very good friend of Waiuku police and had helped us immensely with a few projects, mostly Karioitahi beach. He was an absolute gentleman, did so much for this community and as we all know so incredibly knowledgeable.
Moe mai ra e te Rangatira. Keep safe - Dean
as we beamed into the office of the Mayor of Rotherham who was about to host the Mayors of cities and town from across the region in a day of pomp and celebration. I learn something every time and very much enjoy the engagement with council colleagues from elsewhere (as I did when we were members of LGNZ!). So well done Ron and Sylvia and everyone who helps. If you have any Yorkshire heritage, make sure you keep an eye out for details of next year's event, the more the merrier.
Surf Lifesaving Kariaotahi Garden Ramble
Saturday 25-26 November, 10am-4pm
Enquiries: Anne Walters 027 548 9929
Positive Ageing Expo
Pukekohe Indian Hall, Ward Street Pukekohe
Friday 29 September, 9.30am-3pm Free Admission
Junior Tough Guy and Gal Challenge
Primary & Intermediate school ages
Thursday 14 September
Pukekohe Showgrounds, 58 Station Road, Pukekohe Registrations 8.30 - 9.30am
Visiting NZ award winning author Tessa Duder
Thursday 14 September
Pukekohe Library 11.15am Waiuku Library 1.30pm
Waiuku Rotary Club
Meet Candidates Night
Waiuku Town Hall
Wednesday 27 September, 7.30pm
Waiuku Fire Brigade Callouts
PAGE 2 SEPTEMBER 2023 WESTFRANKLINBREEZE.NZ FRANKLIN COUNCILLOR ANDY BAKER Pollok 12 August— 3.15am W3
to
Crew tasked
Pollok to assist a female patient in her 50s suffering
AUGUST
JUNE 1 Waiuku Road Sell of burning 2 Constable Road PFA 2 Karioitahi Road MVC 2 Shakespeare Road MVC 5 Osullivan Place Power box on fire 10 Glenbrook Road MVC 11 Glenbrook Road MVC 11 Karioitahi Road Medical 18 Constable Road PFA 21 Karioitahi Road Medical 23 Bright Road Medical PFA = Private fire alarm MVC = Motor vehicle collision
ACROSS
Liking for swansong? (8)
A woman, first to kiss a nerd (6)
Poor actor in first half of play (3) 11 Possibly make bread low-calorie with this material (8) 12 One lays down golf club (6)
Slowly going round a shed (4-2) 15 Great fire trick endlessly rehashed (8) 16 Ann quoted girl uncharacteristically speaking pompously (13) 20 Song about a...a curse (8) 22 Assume former partner will need training before court (6) 25 Wine is left in crate anyhow (6) 26 To abandon plane is not unusual (8) 27 Some ambassadors create fuss (3) 28 Dark-sounding piece (6) 29 Runs into trouble with southern relations (8) DOWN 1 Threat from males by a church (6) 2 Show or hide (6) 3 Leaders of manufacturing association equip ancient plant (8)
Crossword THE BREEZE
7
9
10
13
1 2 3 4 5 6 7 8 9 10 11 12 13 14 15 16 17 18 19 20 21 22 23 24 25 26 27 28 29
DOWN
example,
trusted friend
can start such a sentence?
Born in endless poverty (3)
Car in ultimately pristine condition
Difficult situation
Penny, not rich
sheets, we hear, needed for singing groups
14 Song listened to in Scottish town (3) 16 Awkward crowd wants fish (8) 17 Modify, for
ring for
(5,3) 18 Who
(8) 19
21
(6) 23
for
(6) 24 Many
(6) Answers on page 15
Double Gold Star for Kevin
Norm Kirk was Prime Minister and Dove Myer-Robinson was Auckland's Mayor when Kevin Maxwell first donned his gumboots and helmet on 19 August back in 1973 at Waiuku.
His 50 years of service has seen him awarded the Fire Service's Double Gold Star.
Station colleague Mark McDonagh has been awarded a Gold Star for his 25 years of service, as has Keith MacKenzie on the Awhitu Brigade.
Franklin ward Councillor Andy Baker, who served six years as the principal rural fire officer for Franklin and Papakura district councils, and eight years in the role with the Waikato District Council, says the men's dedication has been remarkable.
"These are the people who go to bed at night not knowing if the alarm is going to go off in the early morning hours, and who face danger every time the siren goes off."
Franklin Local Board Waiuku subdivision member Sharlene Druyven says Maxwell's 50 years is an amazing achievement. "During that time, he will have responded to hundreds and hundreds of call-outs, dropping
everything to be of service to others.
"It is impossible to know what he and his colleagues have been through, the lives they have saved, the property they've rescued or the horrible scenes they have endured at crash sites, but we have every reason to be thankful that they so willingly put others ahead of their own needs."
WAIUKU TOWN HALL - Queen Street
WEDNESDAY 27 Sept 2023 - 7.30pm
Come along and hear what the Party representatives have to say on their policy
Sponsored by The Rotary Club of Waiuku Inc
New defibrillator for Hamilton Estate
Waiuku Health Centre (WHC) has donated an Automated External Defibrillator (AED) unit to be located at Hamilton Estate Community Centre. Both the Marama Hou and Tuwhera (Open Door) trusts work from the hall providing services to support the wellbeing of the local community.
Tuwhera provides confidential addiction support with a focus on the whole whanau (family), as well as kai (food) box delivery to whanau finding it hard to make ends meet.
The community hub also runs the community garden, youth and school holiday programmes, and a range of sports including rugby league, skills and drills, and softball. To complement these established services and provide opportunity for community members to drop in for support with health, WHC has recently begun a free weekly nurse clinic on Friday mornings at Hamilton Estate Community Hall.
WHC Practice Manager Sarah Hewitt said, "In addition, and in response to community request, we have been pleased to present a Community Defibrillator to be based at the hall to
support the health and safety of whānau in the surrounding community of 1000 homes and of those using the sports fields."
According to the website aedlocations.co.nz there are over 11,000 publicly available defibrillators in New Zealand, with around 2500 in the greater Auckland region.
It's estimated the chance of survival following a cardiac arrest increases by up to 80% when an AED is used immediately.
The Hamilton Estate AED unit adds to a dozen or so other units in Waiuku, including Kariaotahi Surf Club, Waiuku Rugby Club, Waiuku College, Waiuku Medical Centre, the Lions Den, Waiuku New World, Waiuku Police Station, Work and Income, St John, Waiuku Cosmopolitan Club, ASB Bank, Sunset Surf and Turf, Z Waiuku, Waiuku Ambulance Station, Fire Station, Waiuku Golf Club, Franklin Memorial Hospital, Knight and Dickey and Revive Church. AED units are also located in Awhitu, Waipipi, Otaua, Aka Aka, and Glenbrook. To see the locations, or to add a site not listed here, please go to aedlocations.co.nz
BY TIFFANY BROWN MEET THE CANDIDATES for Port Waikato electorate 2023 General Election
A combined century of experience has been acknowledged at volunteer fire brigades in West Franklin.
Back: Rosalie Dunstan, Glenys Taupo, Jackie Burton, Grace van den Brink Seated: Jillian Hollingworth-Lamb, Kylie Dalgety, Emily Schoushkoff.
PAGE 3 SEPTEMBER 2033 WESTFRANKLINBREEZE.NZ
Kevin Maxwell receives his brass helmet for 50 years of service to Waiuku Volunteer Fire Brigade from Brigade chief fire officer, Colin Riddle.
Garden Ramble for Surf Life Saving Kariaotahi
Surf Life Saving Karioatahi (SLSK) is gearing up for an extraordinary fundraising event, a two-day garden ramble. The ramble will not only delight garden enthusiasts but will also make a significant contribution towards the club's urgent need to build new club rooms.
According to president of the garden ramble fundraising committee, Anne Walters, "the event is scheduled to take place on the 25 and 26 November and will showcase 21 amazing gardens in and around Waiuku.
"Some of the draw cards are Angrason Gardens, and Neil and Gaynor Hamill's enchanting Temple Gardens in Pollok.
"We also have access to manager of Auckland Botanic Gardens, Jack Hobbs' garden in Mauku. And Sarah the Gardener, as seen in Kiwi Gardener magazine has agreed to open up her extensive vegetable garden for the ramble.
"There will also be a "Christmas" market, open from 10am to 3pm on both days, as part of the event. Visitors can stroll through park-like settings while browsing a variety of stalls, enjoying the perfect opportunity to complete their early Christmas shopping," said Anne.
For those eager to attend the fundraiser, tickets, priced at $60.00 for the two days, can be purchased from 1 September from major sponsors, Barfoot & Thompson, Waiuku. In addition, tickets
can be purchased from Mega Mitre 10 in Pukekohe or on Eventbrite (https:// www.eventbrite.co.nz/).
Anne pointed out that each ticket is actually a booklet containing essential information such as garden locations, hosts' names and addresses, parking details, food stops and restroom locations.
"Two hundred ticket holders will find vouchers stapled inside their booklets. These vouchers can be redeemed at the markets for a beautiful goody bag, providing an extra incentive to explore and indulge.
"Raffle enthusiasts won't be disappointed either, as raffle tickets will be available for purchase at the markets. The raffle will be drawn on Sunday at 4pm, adding an extra layer of anticipation to the event."
Anne said they are combining their efforts with those from Flora Fest, a local annual event that celebrates everything botanical. "They have agreed to join with us and support the garden ramble."
Anne emphasised that "all the members of Surf Life Saving Kariaotahi are volunteers and are dedicated to ensuring beach goers' safety along the treacherous Kariaotahi coast; they therefore deserve a decent clubroom building. The current one is no longer fit for purpose."
To stay updated on the event and its developments, interested individuals can visit the Surf Life Saving Kariaotahi Facebook page (https://www.facebook. com/groups/5282795465156489). For more information, please contact Anne Walters on 0275489929.
PAGE 4 SEPTEMBER 2023 WESTFRANKLINBREEZE.NZ admin@grahamsfunerals.co.nz 37 Kitchener Road, Waiuku 09 2358380 grahamsfunerals.co.nz Foragoodbye to remember At Grahams Funeral Services we understand every funeral is differentbecause everyperson and each family situation is unique. Our experience and qualified staff areavailable24/7 and areprivileged to support our community West Franklin Community Trust 2023 AGM Waiuku War Memorial Town Hall Wednesday, 20 September 2023 7:00pm All Welcome Franklin wide onsite ser vice . FOR GREAT SERVICE CALL: 09 235 5300 021 111 4122 •Home computer suppor t •Business IT suppor t •WIFI setup forlarge home •Computer repairs&upgrades •Antivirus solutions •Smar tdevice setup •Email setup •Printer setup •Home and office network www.yourpcguy.co.nz suppor t@yourpcguy.co.nz Home and Business Computer Suppor t
BY SANDY SMITH
Top Collage of some of the gardens open for the garden ramble in November.
Above Artist's impression of the new Surf Life Saving Karioatahi's club rooms. They are designed to be available for public hirage.
Left The present clubhouse is very much 'passed its use by date' after 50 years of exposure to the harsh west coast conditions.
PAGE 5 SEPTEMBER 2033 WESTFRANKLINBREEZE.NZ
Rates Rebate Scheme
The Rates Rebate Scheme is a partial refund for people who pay rates to their council. It exists to provide financial relief for low-income New Zealanders owning their own home, including those living in retirement villages.
Over 100,000 successful applications were paid out in 2022/2023.
The maximum rebate will increase from $700 to $750, and the income abatement threshold will rise from $28,080 to $30,100. These adjustments match the 7.2 percent rise of inflation of the 2022 calendar year.
If you have any questions about your eligibility or that of a family member get in touch with your local council or retirement village operator.
wledge and experience in the industry rgy Trustee for the past 16 years o continuing consumer ownership ware and proactive towards the extremely imes ahead
You can use the Rates Rebate calculator to work out what you might get as a rates rebate.
Learn more – Rates rebate calculator/New Zealand Government (www.govt.nz)
BESTON
e of Counties Energy Trust and lifetime
nklin volvement in the tor
Positive Ageing Expo set to role
After a recession of four years due to Covid restrictions the Franklin Positive Ageing Expo is going to be held again on Friday 29 September in the Pukekohe Indian Hall.
The Expo features many stands expounding a wide range of services, hobbies and opportunities for seniors. "The beauty of the Expo is that it is all under one roof and entry is free," said Gaye Rowe chair of the organising committee.
"In the past we have seen Franklin seniors become aware of services, new activities and learn about healthy lifestyle choices," said Gaye "and this year will provide the same services."
On the day, there will be entertainment, and many free giveaways from stall holders as well as the organising committee, with products from sponsors around Franklin.
Committee member Bronwyn Watson said one of the highlights of the day is the scrumptious morning tea and lunches put on with the help of the Pukekohe RSA ladies.
The Expo starts at 9.30am and finishes at 3pm.
Counties Energy Trust election results
Results of Counties Energy Trust elections were recently advised. There were two positions available.
Long-time trustee Alan Eyes was re-elected along with new comer Megan Matthews. Trust chair Christine Rupp said that Megan will bring some new and fresh electrical industry skills to the Trust.
or your voting papers
Another long term trustee Phil Beston was unsuccessful in the election.
y Alan Eyes, Dunolly Place, Pukekohe 027 498 7364
"Phil will be sadly missed," said Christine, "he had a huge electrical knowledge, and his contributions to the Trust is acknowledged.
"As winter is officially over on the 1 September, we are proud that this year the Trust and the Company have been active in supporting lowering energy use especially in lower economic areas.
"Counties Energy has been active over past two winters in its partnership with Franklin Family Support Services to provide 'winter warmer' packs to whānau at risk of energy hardship within the local community.
The Trust with MBIE co-funding provided 530 energy assessments and low energy products like eco lights and shower heads."
Christine also said, "we are required under our Trust deed to review the Trust Ownership structure of the company every ten years, and this will be advertised in the local papers, on The Trust's website and the Company's website.
"This is an important milestone as we seek your input about the ownership of Counties Energy going forward. We also intend clarifying the term "Beneficiary" in our Trust Deed as we have been advised that the original definition 30 years ago needs further clarification."
For more details: www.CountiesEnergy.co.nz and www.countiesenergytrust.org.nz
Online scams to be aware of
Cold calling
While not technically an online scam, cold-calling is still one of the most reported. Cold callers contact you on your home phone. They may be trying to sell you a fake product or service , or pretending to be from a legitimate organisation or a government agency.
They try to get payment or personal details from you and have various tactics to do this. Scammers may claim that you have a refund or payment due to you (e.g. tax refunds from IRD), you have an invoice or bill you need to pay, or that there is a problem with your visa or employment.
To find out more about how cold-calling works, what to do if you have been contacted and the information you need to protect yourself visit cold-call scams
Tech support scams
Netsafe receives thousands of reports from across New Zealand of people being called by scammers offering to help with a supposedly slow or infected computer. These scammers use the names of familiar brands such as Microsoft, Spark, Vodafone and Chorus so that people are more likely to let their guard down. They will
- from Netsafe – seniors newsletter
often attempt to get 'remote access' to your device so they can access your computer or network from another location.
To find out more about the scammers' tactics, how remote access works and what to do if you've given a scammer remote access, check out more information on tech support scams.
Email phishing
Phishing is when a scammer contacts a large number of people to try and get personal information, such as bank account numbers and passwords, so they can use it to impersonate and defraud people.
Phishing scammers will often claim to be from a legitimate organisation, or to have some kind of 'deal' to be claimed. For example, sending out an email telling people they have won a lottery, but to claim the winnings they need to provide some details. Other phishing scams use scare tactics, where the scammers pretend to be lawyers or employees of the government and threaten legal action if you don't give them information or money.
Learn more by visiting the NetSafe NZ website. https://netsafe.org.nz/aboutnetsafe/
ountant with Management and Governance rking in the Electricity, Meat, Dairy and Steel er for NZ Steel for the last 12 years Actively der energy and decarbonisation forums continuing consumer ownership of Counties of business skills, EYES ALAN
in the mail P
RE-ELECT TIES ENERGY TRUST FOR
Alan Eyes
Talented youth selected for Argentinian trials
Waiuku teenager Jamie Cotter has been invited to try out for professional football clubs in Argentina this November.
Through a partnership with sports agents, lawyers and RP Hopes (a nonprofit group working to raise awareness and funds for a treatment of non-syndromic retinitis pigmentosa), the 16-year-old is the first player to be selected for the opportunity. Selection was made by Manurewa AFC coach and former international player Monty Patterson, along with Argentinian players Nico Bobadilla and Agustin Contratti, who currently play for Manurewa.
Ten additional youth players are to be selected to travel to Argentina for trials in March 2024
Locals get vocal at Performing Arts Competition
Mum Dianne remembers Jamie's first football experience as an eight year old playing at an inter-school soccer tournament with his Pukekohe Hill School teammates. "I remember telling Jamie to take his hands out of his pockets as he played," said Dianna. "He's come a long way since those days. We're very proud of his hard work and dedication."
Jamie trains year-round, most nights of the week, with both Manurewa AFC and as part of Waiuku College's 1st XI football team. He recently spoke to students at his old primary school, Pukeoware School, about the importance of setting goals and working hard to achieve your dreams.
Jamie has fond memories of coaching five to eight year olds for Pukeoware's school teams, and for Waiuku Junior Football Club. He also refereed at inter-school tournaments.
The talented youngster said he plans to express himself on the Argentinian field the same way he does at home. "Putting one foot in front of the other with passion," Jamie said.
Jamie's family is grateful for the support of family and friends in helping to fundraise the cost of getting Jamie to Argentina. "We'd particularly like to thank Kym and Stephen Maynard, Pukeoware School, Jay Pressnell, and the Waiuku College Foundation for their support to help make this happen for Jamie," said Dianna.
A Give a Little fundraising page has also been set up for anyone who would like to support Jamie. https://givealittle.co.nz/cause/ help-send-jamie-to-argentina
The 59th annual South Auckland Performing Arts Competition (SAPACS) took place over July and August, covering speech, tap, highland and national dance, piano, vocal, and acoustic instrumental for soloists, troupes, and groups.
A number of West Franklin voices featured in the Vocal section, including Mezzo Soprano Charlotte McDonald, who was awarded the Counties Marine Trophy Vocal Group 3-8 Singers with her group, Vivace.
Majors 'n' Minors ten-strong group featured local children Zara Potman, Ania Harding, and Brydie Blue.
through Coach Monty's training camps.
Currently a student at Waiuku College, Jamie currently plays for Manurewa AFC's U23 team. His football career began in the ninth grade with Pukekohe AFC; he has also played for Franklin United Youth Academy Football (FUYA), and South Auckland Elite (SAE).
Dad Karl has always been a keen supporter, instrumental in ensuring Jamie attends training sessions, games, football camps, and tournaments. "When he's not training or playing, Jamie is often in the back yard working on his skills," said Karl.
Hi, I am Louise from InDeed We Can, a local company specialising in email and social media management for businesses.
This month I discuss a business profile
Local a capella ladies singing group, UkuPella, placed third and second respectively for performances of Skye Boat Song and the Leonard Cohen classic, Hallelujah.
Offshoot quartet, Pitch, Please! placed second for both its performances; Cups, Anna Kendrick's single from the 2012 movie Pitch Perfect, and Enya's award-winning 2001 song May It Be, from Peter Jackson's Lord of the Rings movie trilogy. Pitch, Please! was also awarded the UkuPella Miniature Trophy for Best Performance in an a capella Group Item.
In the junior competition, the
12 year-old Rupert Archer from Glenbrook was a runaway success this year. Rupert recently sat his ATCL Diploma in cello and Grade 8 in Classical Voice, having started out with Majors 'n' Minors preschool music at the age of two. In the Vocal section this year he swept the Robert Skelton Challenge Cup for Vocal 12 and 13 years, the Marilyn Ryan Golden Jubilee Trophy (Highest Mark Folk Song). He tied for the Morrison Cup Most points over all junior classes with Florence Tennent-Brown, and won the Murray Guy Endeavour Award for Outstanding Male Vocalist.
Rupert also won the Dora Green Award for Excellence in Cello, triumphing over all other cellists in the competition. A very bright musical future no doubt lies ahead.
Business profile — digital business card
It can be easy for local business owners to underestimate the power of the internet in drawing customers through their doors. Yes, traditional marketing strategies such as leaflets or newspaper advertisements remain useful. Yet, relying solely on these methods might not reach every potential customer.
So what can you do? Think about establishing a stronger online presence to support your physical one. This is where tools like Google Business Profile come into play, along with social media and email marketing.
Think of Google Business Profile as a digital business card, displayed on the largest notice board in town ... Google's search results.
When people search for services you offer in our area, your business will pop up in the results. Complete with essential information like your address, operating hours, and contact details.
It's an online beacon that guides potential customers straight to your door.
Helping your business stand out among local competitors.
Setting up a Google Business Profile
is straightforward and free. You start by creating a Google account using any email address, which serves as your gateway to this digital opportunity.
After setting up your account, you can add your business details to your Google Business Profile. These details include your business name, address, operating hours, and other key information that helps customers find you.
There's one more important step - verification. Google uses this process to confirm that your business is genuine and that the information you've provided is accurate. This builds trust with potential customers who view your profile online.
Verification usually happens through a postcard. Google sends this postcard to the business address you provided. Within five to 14 days, you'll receive the postcard carrying a unique verification code.
Upon receiving the postcard, log in to your Google Business Profile and enter this verification code. This step finalises your location confirmation and business verification, solidifying your
online presence and enhancing credibility among potential customers.
But listing your business is only the beginning. Encourage your customers to leave reviews on Google. Positive reviews enhance your online reputation, much like word-of-mouth recommendations do offline. Good reviews also improve your business's visibility in search results, making it easier for more people to find you.
You can blend your in-person and online efforts for a bigger impact. For instance, you can ask customers at your physical store to leave a review on Google. And you can use your Google Business Profile to announce updates, promotions, or events happening to draw more people in.
Mixing online and offline marketing together can boost your business. So why not supercharge your business with a little digital boost? Claim your Google Business Profile. Motivate customers to leave Google reviews.
Build it, promote it, and they will come.
PAGE 6 SEPTEMBER 2023 westfranklinbreeze.nz www.indeedwecan.co.nz SOCIAL ME DIA EMAIL MARKETING |W EB SI TE CON TE NT Helping localbusinesses to show up online, consistently. InDeed We Can ADVERTORIAL
Rupert Archer with his adjudicator feedback and trophies.
Jamie Cotter and Monty Patterson
Jamie playing for Manurewa AFC U23 team
Election day — 14 October Enrol
to vote
You need to be enrolled to vote in the election.
To enrol and vote, you must: be 18 years or older be a New Zealand citizen or permanent resident, anD have lived in New Zealand for 12 months or more continuously at some time in your life.
When you're enrolling to vote, you're considered a permanent resident if you're in New Zealand legally and not required to leave within a specific time. This includes someone on a resident visa.
If you enrol by Sunday 10 September we'll send you information about the election in the mail. This will include an EasyVote card which makes voting easier
How to vote
At the election, you'll get to vote for the parties and candidates you want to represent you in Parliament.
Voting starts on Monday 2 October, and you can vote at any voting place in New Zealand.
On election day, Saturday 14 October, all voting places will be open from 9am to 7pm
You get two votes in the election — a party vote and an electorate vote.
You can vote for a party and a candidate, or vote for only one or the other — it's your choice
Voting for a party
Your party vote is for the political party you want to be in government.
On the left side of your election voting paper, tick the circle next to the name of the party you choose. You can only vote for one party.
Voting for an electorate candidate
Your electorate vote is for the candidate you would like to be the member of Parliament for the area you live in. On the right side of your election voting paper, tick the circle next to the name of the candidate you choose. You can only vote for one candidate.
Rotary to host election candidates
The Rotary Club of Waiuku is hosting a meet the candidates evening on Wednesday 27 September 2023.
The selection of candidates will be those standing for the government elections in October.
The evening will be held in the Waiuku War Memorial Hall.
Organiser Nancy Rae said it will be an ideal time for local people to hear the policies and mandates which candidates for the general election will aspire to.
No polling booth at hall
The Waiuku War Memorial Hall will not be used for an electoral voting booth for the upcoming general election because it is rated "earthquake prone" and has a formal notification affixed to building as required under the Act.
Auckland Council is actively working on design to bring the hall up to 66% compliance level and funding has been allocated in the long term operations plan.
Waiuku War Memorial Hall is in the top ten selected Auckland Council property assets to be earthquake upgraded so is fairly high on the list of communities wanting their buildings upgraded.
Don't
worry

if you make a mistake when you are voting
If you make a mistake when you're voting, you can take your 'spoilt' voting paper back and ask for another one. Spoilt papers aren't counted.
Put your paper in the box
When you've finished marking your voting paper, fold it in half.
Place your voting paper in the voting box for your electorate. If you're voting in a Māori electorate, the box will be grey. If you're voting in a general electorate, the box will be orange.
"When the Club has held these meetings in the past, there has been a good turnout of locals and we are hoping for the same this year," said Nancy.
The meeting is timed to start at 7.30pm.
Waiuku polling booths will be Waiuku College, Waiuku Netball Centre, Waiuku Primary School, View Road School and Sandspit Road School. Rural polling booths were not available at the time this edition of the Breeze went into production.
Find your voting place
Voting places open across New Zealand, so everyone has a chance to vote.
Some voting places can be quite busy at certain times of the day. If you'd prefer to vote when it's quieter, or if you may need assistance, the best times to vote are typically between 9am – 11am and 2pm – 4pm, Monday to Friday.
Voting is quicker if you vote in the area where
you live. However, if you're away from where you usually live, you can vote at the nearest voting place.
If you can't go to a voting place, there are other ways you can vote, including having someone collect voting papers for you.
For help go to https://vote.nz/2023-general-election/get-help-to-vote/cant-get-to-avoting-place
PAGE 7 SEPTEMBER 2033 WESTFRANKLINBREEZE.NZ
Election day — 14 October
Casey Costello
With a strong focus on law and order, equality before the law and accountability Casey Costello stands as the NZ First candidate for Port Waikato.
"It is a reality that people are living in fear due to unaddressed crime, communities are divided based upon who your ancestors might be, and business owners, whether they are farmers, retailers or services providers are weighed down by unworkable legislation and bureaucracy," says Casey.
Casey lives in Pokeno and has worked most of her life in South Auckland. She ended her Police career as a Detective Sergeant in South Auckland and Vice President of the NZ Police Association.
She has worked in a variety of management roles
including security and construction, and now runs her own business.
Casey's family traces back to settlers who first arrived in this country in the 1860's and her through her mother's Ngati Wai/ Ngapuhi she is a descendent of Patuone and Tamati Waka Nene, both chiefs who signed the Treaty of Waitangi. But Casey believes strongly, no matter what your background or journey, once you make this country your home then we are all New Zealanders, equal before the law.
For this reason Casey has spent the last seven years as a spokesperson for Hobson's Pledge that has lobbied to protect our democracy and push back against separatism that is dividing communities.
She is also a founding trustee for the Migrant Exploitation Relief Foundation working to protect victims and to make those responsible for exploitation accountable.
Casey attributes her success to a strong work ethic and a fierce determination to stand up for what is right.
New Zealand First is campaigning to take back our country from politicians who no longer represent or understand the struggles and needs of hard-working kiwi battlers.
"There is lots of change and re-direction proposed after this election, I want to be able to represent the hard-working battlers of Port Waikato to make sure what is best for us is not ignored," says Casey Costello, NZ First Candidate for Port Waikato. CONTACT: casey.costello@nzfirst.nz
Franklin Local Board news
Franklin parks to be brought under one plan
Waiuku Committee still wants to keep some involvement in local park management
A Franklin Local Parks Management Plan is to be prepared, replacing individual plans for dozens of popular parks across the region.
Franklin Local Board has approved public notification of the intention to prepare the plan for all local parks and reserves, including inviting written suggestions on the proposed plan.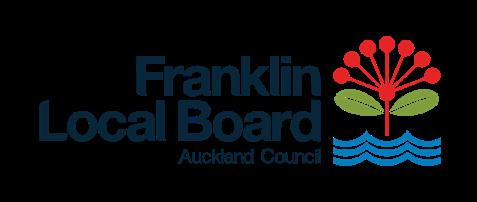 Board deputy chair Alan Cole says the plan is still some way off, with the board merely approving the scope of the work and an engagement approach for development of the plan.
"Our expectation is that we will get advice on many reserves where there's local decision-making, and that advocacy-only roles apply only where that decision-making is absent.
"We've suggested undertaking engagement by subdivision because of the size of our area, and noted there are extensive esplanade reserves around the Manukau Harbour and Wairoa River."
He says the board would remain open to partnerships and co-management options.
Richard Garvey chairman of the Waiuku Waterfront and Reserves Management Committee says that a management plan was set up by Franklin District Council in 2010 to provide a local voice on management and development of several of Waiuku's reserves.
"Effective communication between the committee and Council has been an on-going issue for some time, and in recent months we have been trying to find a solution to this and to understand what role Council wants us to play,"
Richard told the Breeze. "If there are plans being made to change to the way our local reserves are managed, I hope this committee will be included in those discussions."
Waiuku Trails co-ordinator Barry Gibbon said: "With the Waiuku Trails Implementation well advanced, it is very important that any proposed replacement Park Management Plan, allows significant local input, to ensure the ongoing development of our high user scenic coastal reserves paths".
Once adopted, the plan will provide a policy framework to manage use, protect and develop Franklin parks.
Open space is excluded where it is not owned or managed by Auckland Council, or where the local board does not have a decision-making role, such as at regional parks and drainage reserves.
The board has decision-making over about 190 parks and reserves, 29 with existing management plans, all of them ten years old or more, and to be superseded by the new plan. Cole says local park management plans are an important tool to protect the values of parks while providing for appropriate activities.
"They provide a framework for consistent, transparent decision-making for managing and developing parks that guides the board, council group, other organisations and the wider community."
The next steps in development are publicly notifying the intention to prepare the plan, initiating engagement, and partnership with mana whenua. It is anticipated a draft plan will be available for public consultation in early or mid-2024.
PAGE 8 SEPTEMBER 2023 WESTFRANKLINBREEZE.NZ
Election day — 14 October
Vijayendra Sudhamalla
tax dollars in a more integral way and to creating safer communities where businesses can thrive.
Growing up in India, I understand the importance of hard work and the need for resilience when navigating difficult times. I aspire to make NZ a better place for all. We need independent voices in parliament, voices which push back against the current government overreach.
Freedoms New Zealand/Vision New Zealand
catch up with that growth. It is now the norm to see drivers on the road before 5am to beat the traffic into the city. We don't have public transport that is frequent or timely enough for most people to utilise so having good roads is essential for local communities to thrive.
I will strive to improve infrastructure
in the area, including roading, by pushing back against misappropriation of our tax dollars into needlessly wasteful government pet projects.
I stand with people who have demonstrated that they have the mettle to protect our rights and freedoms and who are dedicated to preserving the kiwi way of life, to managing our
Waiuku has in the past been a vibrant community and it can be again. We have the population growth to support local businesses. We have the local farming community, tourist attractions, and also the steel mill. What we also need is government support but not over regulation –) especially not that which is driven by global bodies who will make it more and more difficult for smaller companies or farming enterprises to succeed. I will work to push back against these excesses.
Our local community and surrounds is growing but the infrastructure needs to
PAGE 9 SEPTEMBER 2033 WESTFRANKLINBREEZE.NZ
Authorised by Anne Williamson, 44 Bob Charles Drive, Botany, Auckland.
I am standing for Port Waikato representing Vision New Zealand under the umbrella group of Freedoms New Zealand.
Election day — 14 October
Scotty Bright – supporting local
I'm Scotty Bright, and I am your DemocracyNZ Candidate in Port Waikato.
I worked on our family farm in Otaua, and then trained as a heavy equipment mechanic. I have owned several mechanical, construction and farming businesses over the years. I identify as a farmer and I am a staunch advocate for farming and rural New Zealand and have been an active member of Groundswell before becoming a candidate with DemocracyNZ.
I have lived in the Port Waikato electorate for decades, and I have strong connections to our local community here.
New Zealand used to be number three in the OECD for the highest standard of living. I am driven to find and implement solutions to the problems we are facing as a country. When I was the Auckland co-ordinator for Groundswell, I managed to pull together over 1000 tractors and 5000 people to Auckland in protest against the Labour Government's unworkable regulations.
I am driven and committed, and I am standing in this election to see democracy restored. Our party was formed on three core pillars - freedom, family and farming. I want to see
Kiwis have a better standard of living and a society where personal responsibility is prized and respected. I want to give back to my country and fight not just for us, but for future generations.
I will give this my everything and do my absolute best to make a difference. I would love to meet you and find out more about what matters to you and how I can do to be your voice in Parliament.
Below is when and where you can do just that.
Gains from grants
Gains from Franklin Local Board environmental funding are starting to be seen.
While positives are spread across the board's area, many affect the Waiuku subdivision directly. This includes Predator Free Franklin's work to find new endangered long-tailed bat populations, which resulted in activity over a wider area than anticipated.
There has also been evidence of inanga (freshwater fish) spawning at Lees Gully Road, a site helped by the Board's Waterways Protection Fund, which has also delivered benefits in the west.
Waiuku Zero Waste recycling hub continues to be successful, now a model for other boards wanting to create similar centres, and coastal renewals of seawalls, boat ramps, wharves and erosion continues.
Te Ara Hīkoi has been instrumental in boosting the numbers of people involved in predator control, with $17,000 worth of supplies bought. They continue to be distributed at community hub days and to landowners.
Last year the group also collaborated with Predator Free NZ to host a workshop in Waiuku, with
its research into better trapping systems recognised with a Mayoral Conservation Award.
Board Waiuku subdivision member Gary Holmes says people's interest in the environment just keeps growing.
"More of us now recognise the environment has to be cherished, and that we can't continue to tolerate less tree cover, native forest being lost and so many other issues."
He says the Board is particularly grateful to the volunteers involved in environmental work.
"Predator Free Franklin has enabled the distribution of traps and bait directly to the community and there are now more than 2000 people getting the group's newsletter."
Fellow board member Sharlene Druyven says the challenge is moving from growing participation to maintaining a model that can support those involved, because there is more demand than can be resourced.
"It's not just pest prevention. Waiuku Zero Waste has begun collaborating with iwi and at the Wasteminz conference even gave advice to the Tongan Waste Authority, and it's been presented as a model to councils around Wellington."
PAGE 10 SEPTEMBER 2023 WESTFRANKLINBREEZE.NZ
Onewhero Onewhero Society 14 Hall Road, Onewhero of Performing Arts Matakawau Hall 2615 Awhitu Road, Āwhitu Sunday 3 Sept 1.30pm Pukekawa Hall 38 Clark & Denize Road, Pukekawa Thursday 7 Sept 7.00pm Port Waikato Hall Maunsell Road Port Waikato Sunday 10 Sept 1.30pm Otaua Bowling Club 34 Maioro Road, Otaua Sunday 17 Sept 1.30pm Aka Aka Hall 809 Aka Aka Road, Aka Aka Sunday 24 Sept 1.30pm Waiau Pa Waiau Hall 3 Cheviot Street, Waiau Pa Sunday 1 Oct 1.00pm
Matt King Party Leader
Franklin Local Board news
PAGE 11
Michael James Crosby
13 January 1948 - 31 July 2023
Loving husband, Father, Grandpa, Brother, Uncle, Cousin, Friend
Taken tragically Rest peacefully our very loved Michael.
WEST FRANKLIN
e e z e
West Franklin Breeze Collection points
You can now collect extra copies of the Breeze newspaper from
Waiuku:
Waiuku Library
Waiuku Information Office
Elm Street Store, Hamilton Estate
Pukekohe:
Pukekohe Library
Action Office Products Depot, 142 Manukau Road
The tale of two stations
Did you know that the Waiuku Lions Station was originally the Waiuku Railway station?
In 1882 a meeting of Settlers in the Kentish Hotel voted unanimously to petition the Government to establish a rail line between Waiuku and Pukekohe. The branch line to Waiuku was finally authorised in 1912, following the election of William Massey, the local MP for Waiuku, as Prime Minister. The first sod was turned
on 19 February 1914, in a ceremony at Waiuku. Progress was slow, and the branch did not open until 5 January 1922, with more work to finish until the line was fully open. The total length of the line was 12 miles and 56 Chains and it was built at a cost of 200,000 Pounds Sterling.
The NZ Herald of 6 January
Lions Club of Waiuku
Local people helping local people forover50years.
Are you looking foraway to help your local community? Do you want to give back?
Lions canhelp you with that!
Email waiuku@lionsclubs.org.nz www.facebook.com/waiukulions
1922 reported that on the day of opening (5 January) "the station was a mass of greenery with "welcome" blazoned in large letters, flags were flying, the town was gay with bunting, and a band was playing".
William Massey took to the controls and drove the train to the Station, breaking the tape across the "permanent way".
On this day Massey Park received its name. Sadly the line was not very profitable, and passenger services
were withdrawn on 17 July 1948, being replaced by buses.
Traffic continued to decline, until the line was closed on 31 December 1967. Part of the line was saved and became the very successful Glenbrook Vintage Railway.
The station building was put to a variety of uses but fell into a state of disrepair until in 1991 the Waiuku Borough Council resolved that the old station be developed as clubrooms for the Waiuku Lions Club.
Waiuku Lions members undertook much of the repair and restoration works themselves, retaining some original features, such as the fireplaces, and the Club rooms were officially opened in October 1993. The Waiuku Lions Club meets on the second and fourth Mondays of every month. The building is a Community facility and as such can be made available to other local community groups and clubs to hire and use. For example it is presently used by a choral group on Tuesday evenings and on Thursday evenings drum classes. The first Wednesday morning of each month features our increasingly popular Bingo session. Why not come along!
The Station can also be hired for private functions, birthdays, anniversarys and Barmitzvahs. Call President Barry on 09 235 9077
Hassle-free property management
Lock it in with the locals
While having a rental property comes with its rewards, managing it yourself can be a time-consuming and stressful business. From screening tenants, to collecting rent, to staying on top of the latest legislation, sometimes it feels like the issues will never end! So, have you thought of handing the hassle over?
This is where the Property Management team at Barfoot & Thompson Waiuku can help. These dedicated professionals love living and working in the area. They know the Waiuku rental market inside out. They appreciate the people, places and properties that make up this region - and with local expertise, a proactive approach, proven processes and keen market insight, they promise landlords and tenants a level of service that's up there with the best.
"We're a very client-focussed bunch," says Suzann Foley, who is the Head of Property Management at the Waiuku branch "always aiming to add value, build trust and inspire peace of mind."
"Our customers appre ciate the fact our services are well-priced, and can be tailored to meet their circumstances and budgets," she adds "and we really do cover it all, from legal expertise through to advertising, letting, checks, rent collection, reviews, inspections and maintenance
– you name it."
Suzann goes on to say that putting a professional in charge "tends to pay off in the long run."
"We find our landlords are more likely to receive consistent rental returns and enjoy higher occupancy levels" she says. "We know the ropes, we have access to quality tenants, and we are familiar with the intricacies of the market here. All the paperwork, compliance and day-to-day processes are in safe hands with us too, which offers reassurance to our clients that their properties are being managed efficiently, cost-effectively, and in line with the law."
"Another bonus of having us on board," Suzann adds "is if something goes wrong in the middle of the night, we're the ones on call, and we know how to fix it! We have a strong local network, plus the backing of a trusted, industry-leading brand."
Indeed Barfoot & Thompson is an iconic Kiwi company, with an outstanding reputation for success.
This year the busi ness celebrates its centenary - 100 years in real estate, and still growing strong.
To find out more about Barfoot & Thompson's Property Management services, call Suzann Foley on 027 839 4106 or Chris Hanford on 027 436 3416. Or pop in to the branch at 16-18 Queen Street, Waiuku.
Left: Suzann Foley
Right: Chris Hanford
PAGE 12 SEPTEMBER 2023 WESTFRANKLINBREEZE.NZ
ADVERTORIAL ADVERTORIAL
r e e z e B r
B
at community garden
Hot new method of community composting
Waiuku Community Garden at Hamilton Estate has recently been the beneficiary of a new 'hot composting' unit which offers a sustainable, waste-minimising way for community composting.
Composting household scraps takes everyday waste and transforms it into useful fertiliser for growing produce. The elevated temperature in the sealed new set of bins means any food waste can be used for breaking down into compost, including meat and bone scraps.
The L-shaped unit consists of a 'working' single bin and two storage bins. Into the working bin goes a lasagne of brown and green layers including food scraps, torn cardboard, sawdust (donated by Wooden Gates Waiuku), and coffee grounds.
A nearby worm farm supplies leachate, or 'worm tea', an organic food for the plants.
The composting system was funded by the
Auckland Council Waste Minimisation and Innovation Fund, through a grant application completed by Waiuku Zero Waste.
The local waste minimisation initiative works enthusiastically with other community groups, and was keen to offer assistance to complete the application seeking composting equipment for the Waiuku Zero Waste facility at 5 Hosking Place, two local marae, and the community garden.
The final grant awarded was enough only for the community garden site, which Waiuku Zero Waste was thrilled to receive.
General Manager Sue Wallis said, "These compost bins are fantastic for contributing to the circular use of food. It's grown at the site, given to those in need, and then scraps are composted to go back in the soil for more food. As they hot compost, they can manage more than five tonnes of food waste a year."
Students get hands-on experience
On the day of our visit to see the new composting unit, Waiuku Community Garden founder Grace van den Brink of Marama Hou Ministries was sharing her knowledge with a group of students from Franklin Agritech. The Private Training Establishment (PTE) is part of the Rupex group of companies, which provides more than 30 million seedings to the commercial sector each year, and donates seedlings to Hamilton Community Garden on an ongoing basis.
The students, under the tutelage of lecturer Jasmeet Singh, had brought trays of lettuces to plant. Some also helped load the hot composting box.
Among the students was Arshdeep Singh, who is six months away from completing his Level 5 Diploma in Horticulture. Arshdeep currently works in the landscaping industry; the course will elevate and deepen his knowledge about growing produce from seed to plant and qualify him to run his own business in the future. The course is mainly taught indoors, apart from field days like this one when the
students are able to achieve outdoor planting experience which counts towards their qualification.
Grace explained the whakatauki (proverb) that features on the community kai box at the garden's entrance to the students, stressing this is the underlying foundation upon which all of the Hamilton Estate Community activities are built: "Nāu te rourou, nāku te rourou, ka ora ai te iwi." Translation: "With your food basket and my food basket, the people will thrive."
This whakatauki talks to community and collaboration, acknowledging that everybody has something to offer, and by working together we can all flourish.
Grace said the local community is welcome to bring their food waste to Hamilton Estate Community Garden's new composting facility. Opposite the new unit are a stack of white buckets and lids; just fill a bucket, affix a lid, and sit the bucket alongside the composting unit; one bucket per household, please. Grace and her team will do the rest.
Learning through play at Glenbrook
On Glenbrook Road, just past the school is a kindergarten with a happy train on it.
Inside the children are painting, building, digging and dancing.
There is access to the large sports field next door where the children can explore nature and play collaborative games.
Glenbrook Kindergarten is located on Glenbrook Road Recreation Reserve in the
rural community of Glenbrook, West Franklin.
Counties Manukau Kindergarten Association leases the land and building from the Auckland Council. CEO Alan Berry said the community lease is currently under a renewal process for another ten years.
The land was originally acquired by Franklin County Council as a reserve to host a hockey field and clubrooms.
Councillor Noeline McLarin was the instigator of the acquisition. However, with the synthetic hockey turf being laid in Pukekohe almost simultaneously, playing of hockey games were transferred to Pukekohe. Cricket has continued to use the reserve over the years.
Glenbrook Kindergarten promotes and recognises the importance of learning through play. Play provides opportunities for children to develop reading and writing skills, and explore maths and science.
Children learn skills such as problem-solving and risk-taking.
It's a warm and friendly learning environment that encourages children to become competent, capable and confident learners.
One mother described it as a "wonderful kindergarten with caring and supportive teachers. It really feels like our second home!"
The curriculum is enriched through special events and visitors such as Grandparents Week, Kindergarten Disco, Father and Friends
BY BETHWYN LITTLER
Night, and Breakfast at Kindergarten.
Excursions into the wider community build upon our children's interests and passions, motivating and inspiring children's learning opportunities.
As a Enviroschool Kindergarten children learn to care for the environment by water conservation, composting, worm farming, reducing waste and recycling. They also grow, harvest and share vegetables and fruit from the gardens and the community orchard.
BY TIFFANY BROWN
Staff from the Carboncycle Company and Waiuku Community Garden setting up the bin
Back row: Arshdeep Singh, Jasmeet Singh, Arman Athwal, Gurwinder Singh, Jianshi Wang
Front row: Nisha Tamang, Bibika Rai, Diya Kapoor, Grace van den Brink
PAGE 13 SEPTEMBER 2033 WESTFRANKLINBREEZE.NZ
PHONE 235 8522
Auckland suburban railways: what went wrong after the war?
The upper level of the station carried the new main line from the waterfront which curved gently to rise through Parnell to meet the old southern line through Newmarket. An underground level of the station included platforms ready to accommodate a proposed underground line to central Auckland and on to Morningside, which had been incorporated by Gummer when he was commissioned to design the Auckland Civic Square in 1924. The
derground platforms which were built and are still there. Sadly, corporatisation of New Zealand Railways in the 1970s lost public ownership of the building, associated with a failed attempt to turn it into a casino.
In the capital, Gummer went on to design a second magnificent station for Wellington which opened in 1938 and remains in use today, also housing the railway executive offices.
In the 1930s New Zealand Government
built in Hutt Workshops near Wellington. They ran on provincial lines out of Wellington for nearly 50 years. Mackley also promoted electrification of the railway network, starting in Wellington, which was opened by Minister of Railways Dan Sullivan and Wellington Mayor Thomas Hislop on 2 July 1938. It was immediately successful and is still being extended. Garnet Mackley retired in 1940, to enter a career in private business and soon became a parliamentarian until 1949. Under his leadership Auckland would have been included in a national electrification project, had it not-
ing from increased congestion which would continue to grow and confirmed that the best solution was to develop the suburban railway.
The report touched on the possibility of "road widening" (a terribly English way of referring to motorways) instead of rail.
They described it as "a palliative or temporary measure, as the projected increase in motor vehicles would quickly devour all of the extra space created and take the city back to square one".
In contrast their suggested plan (including the Morningside deviation) was regarded as a more logical investment because it would increase the Railways annual capacity to 200 million passengers. However, the consultants also observed that Auckland needed a coordinated local or regional authority to oversee transport rather than relying on the numerous small Auckland Councils and the varying relationships with each other and Wellington.
struction contractor from the Waikato, as Minister of Railways. Goosman immediately dropped the proposals to improve on Auckland's rail network and instead focus on motorway building. When he opened the first of Auckland's motorways in 1953, he is reported to have said to a reporter "my boy, the future of Auckland is with the motorcar".
The Morningside deviation continued to be the plan for the Auckland underground railway which fell and re-surfaced many times for 30 years.
square was never built because, apparently lacking public support, it was voted down by the Council.
Gummer and Ford went on to design the new Beach Road Auckland Railway Station, complete with the un-
Railways benefited greatly from the leadership of an outstanding general manager Garnet Hercules Mackley. He introduced railcars to New Zealand, including the classic "Standard" design which were
been for the war and a change of government.
By 1946 the earlier plan to develop Auckland's suburban railways remained in place and was reviewed by the celebrated English consultant engineers Sir William Halcrow and Mr JP Thomas who were renowned experts on passenger rail systems. Their brief was straightforward. They were presented with two proposals, both of which included complete electrification.
They noted that Auckland was suffer-
The authority which Halcrow and Thomas argued for, was very similar to what is now Auckland Transport. Mackley who was a National MP, had left having been appointed to the Legislative Council (Upper House) soon to vote itself out of existence. Sadly, Mackley's railway experience was never properly used by the government of the day, as during the post-war years he was in the opposition.
In 1950, the new Holland Government appointed William Massey's nephew, Stanley (later Sir Stanley) Goosman, a road haulage and con-
Now it has come to fruition as the City Rail Link (CRL), the largest civil engineering project ever undertaken in New Zealand and one which has been carefully and properly designed. It is expected to be open sometime between now and 2028. I suspect that Gummer and Mackley would be pleased with it. I can't say what Sir Stanley would say about the current mess his motorways have created. Granted, not everyone gets everything right at first, although I would have to say that Gummer and Ford, the 1920s New Zealand Railway engineers and Garnet Hercules Mackley came very close to it.
Garnet Mackley died in Te Kuiti, aged 102, in 1986. He lived to see the construction of the North Island Main Trunk electrification which opened in 1988. The Sir Stanley Goosman Bridge over the Taramakau River near Jacksons on the West Coast recognises Goosman's later service as Minister of Works, but there are no railways named after him.
PAGE 14 SEPTEMBER 2023 WESTFRANKLINBREEZE.NZ 6B Court Street, Waiuku andysmotoservices@gmail.com 09 235 0507 Up your gamewith CFMOTO's all-newworkrange Real-world, work-ready UTVsand ATV'spackedfulloffeatures, value andreliability youcan counton. $8,990 + GST CForce4400EPS $15,490 + GST UForce 600EPS $9,990 +GST CForce 520EPS 450SR $8,790+ On Road Costs LAMS Approved 300NK $5,990+ On Road Costs LAMS Approved •Bor ePumps •Wat er Pumps •Wat er Filt er s •Wat er Tanks •Wat er Testing •Electrical Come and see us for all your Water Needs 40 Crosbie Road• Pukekohe • Ph 09 2370050 Waiuku Auto Electrical MTAA UTOE LECTRICIANS
3L EONARD STREET,W AIUKU K e e pi n g yo u m o vi n g! e m g! MOTOR TRADE ASSOC AT ON MEMBER •Lubrication •Engine Tuning •Wheel Alignment •WOF •Welding MURRAYKEMP MURRA •A UT OS • •Repairs •Retreads •Fitting •Balancing MOTOR TRADE ASSOCIATION MEMBER 16 CONSTABLE ROAD,WAIUKU PHONE 09 235 9246 NEW TYRES * A G R A D E * M E CH A NIC A L R E P A I R S
BY DAVID BLACK
By 1930 Auckland had a magnificent new railway station designed by the celebrated Auckland architects, Gummer and Ford.
Puzzle Answers

Your A–Zof Trades &Services AG RICULTURE Mike'sLifestyle BlockSer vices for all your paddock needs Registered Chemiccal Applicator Spraying: Boom &Sppot Mowing &Topping Fer tilising Har rowing Ph 021 331 019 BOOKKEEPING Counties Bookkeeping Ser vices M J Fearon B Comm Accounts up to and including P&L and Balance sheet Ph 080 0123 1633 or 021 1231633 Email: fearonmj88@gmail.com BUILDING D Excell Builders 0ver 45 yrs experience Licenced LBP PhDennis 027 478 323 0 New home builds R Renovations and Alterations Decks and Fences CARAVA NS 235 3500 Mobile 021 533 585 •Accommodation needs •Ideal extra bedroom CaravanHire Phone Lynette &JeffMillen CARPET CLEANING FRANKLIN CARPET CLEANING LTD Carpet &Upholster yCleaning Carolyn Foley Mob: 021 886 475 Ph: 09 235 5 5014 Email: franklincarpetcleaning@xtra.co.nz CARPET S& FL OORING Local Family Business for over 35 years Free Measure and Quote PHONE: 235 3664 www.ciflooring.co.nz CO NCRETE Forall your concrete needs JOHN 021 501 438 ACTUAL CONCRETE ELE CTRICAL Free quotes, all work guaranteed. Domestic, commercial, industrial and rural ser vices. Call Brian 0220 616 614 w w w. progressiveelectrics.co.nz ELECTRICS RE GI ST ER ED EL EC TR ICI ANS DRYC LEANING Drycleaningservice available 09 957 0123 142 Manukau Rd,Pukekohe and 16 Bowen St, Waiuku ELE CTRICAL • Maintenance &Installations •Domestic •Commercial •Rural PH: 027 277 2346 •tkane@xtra.co.nz TomKane Electrical Ltd ELE CTRICAL FO RH IRE Jeff &LynetteMillen M: 027 44 88 666 E: southauckland@outbackbathrooms.co.nz ww w.outbackbathrooms.co.nz mobile bathroom |toilet facilities AQUA-WASH PRESSURECLEANING PRESSURE CLEANING HOUSEWASHING, driveways, fences, decking, roofs, gutters,Moss/mould treatments,Low pressure/kinder on your surfaces. WATER BLASTING cold/hot, paint prep, pools, cowsheds, industrial premises, Drain cleaning FreeQuotesPhGrant:027 747 3880 HOUSE WA SHING HOUSE WA SHING PUKEKOHE -FRANKLIN CLEANING SERVICES 3 3 3 3 3 3 Call 027 4678626 fora freequote www.washrite.co.nz No commercial or residential job is toolarge or toosmall Low-PressureHouseWashing Commercial Building Washing Roof Treating &Cleaning Driveway& Hard Surface Cleaning Deck &FenceCleaning Gutter Clearing &More PA INTING SPECI ALISED CI A L COAT INGS LT D COMMERCIAL COATINGS EPOXY FLOOR COATINGS AIRLESSSPRAYPAINTINGS Bruce Cameron 0274 988 412 Seth Linnell 021 051 2521 PA INTING Jeff027 200 446 Jeff: 0272000446 PA INTING Level 5finishes •Wallpaper finishes •Fixing &stopping services •Commercial •Residential •Specialist coatings m: 021 451 778 |e:nzpaint_plaster@xtra.co.nz www.nzpaintingservices.co.nz PRINTING design print sign web 16 Bowen Street, inside Action OPD 09 280 4232 info@gographics.co.nz CER TI FIED TR ADESMEN OF FER ING AR AN GE OF SE RV ICES INCL UDING : • DIGGER HIRE • GASHOT WATER • CCTV/DRAIN UNBLOCKING CAL LN OW 09 235 90 66 EMAIL: service@alanwilsonplumbing.co.nz WEB: www.alanwilsonplumbing.co.nz PL UMBING PUMPS 14 Constable Road, Waiuku GUBB PUMP &WELL SERVICES 09 235 8268 DESIGN, SUPPLY, INSTALL Pump Servicing •BoreServicing •Water filtration •Plumbing supplies •Builders mix and cement •Sand AFTER HOURSAVAILABLE RO OFING Over40years roofing experience Over 40 years Classic Roofing Solutions New roofs and Re-roofing • Repairs • Senior Discount SEPTIC TA NK S SEPTIC TANK CLEANING 0800 48 25 32 Mob: 027 476 1306 SEPTIC TAKEAWAYS SEPTIC TA NK S FOR ENQUIRIES: PH 09 235 9066 info@waiukuwastedisposal.co.nz CALL 0800 SUCKA1 0800 78252 1 AL AN WI LS ON PL UM BI NG Ce rt ifi ed Dr ainlay er s ST ORA GE STORE IT ALL All Sizes 021 293 6250 14 Hosking Place, Waiuku TO ILET HIRE WAIUKU PORTABLE TOILET HIR E 0800 58 25 32 waiukupor tabletoilets@gmail.com VETERINARYS ER VICES Need a vet foryour pet? WAIUKU 09 235 9101 PUKEKOHE 09 238 7486 SUR VEYOR S VEHICLE SER VICING 027 493 1223 Ph:(09) 235 2323 •5 Le onardStWaiuku mobileme chanicalrep airs .nz ME CH AN IC AL RE PA IRS
ACROSS 7 penchant. 9 anorak. 10 ham. 11 Bakelite. 12 putter. 13 lean-to. 15 terrific. 16 grandiloquent. 20 anathema. 22 expect. 25 claret. 26 jettison. 27 ado. 28 knight. 29 brothers. DOWN 1 menace. 2 screen. 3 marigold. 4 camper. 5 contrite. 6 face-lift. 8 The Italian Job. 14 Ayr. 16 gangling. 17 alter ego. 18 question. 19 née. 21 estate. 23 plight. 24 choirs. Putting your company advert here will get you noticed. Email Chris: sales@westfranlinbreeze.nz Town delivery person The Breeze would like to find somebody who may be prepared to take a walk around the businesses in Waiuku each month to deliver them a paper. It could be done over a couple of days if preferred. Contact to bill@westfranklinbreeze.nz PAGE 15 SEPTEMBER 2023 WESTFRANKLINBREEZE.NZ
Conservation success at Mahanihani
Mahanihani, Manukau Heads is home to one of the last remaining stands of Lophomyrtus obcordata , rōhutu in Tāmaki Makaurau/Auckland. Many of the other populations have been severally affected by myrtle rust (Austropuccinia psidii) and no longer exist.
The Myrtaceae plant family which includes (to name a few) Pōhutukawa, Mānuka, Maire tawake and Rōhutu are most significantly affected by myrtle rust. The rust reduces fruiting and seeding to the point no new plants are growing meaning extinction in the wild is expected. Myrtle rust is spread largely by wind or spore contact with people and animals so with the prevailing westerlies it is spreading freely across the isthmus. Myrtle rust presents as a yellow pustule on the new growth of myrtaceous species.
In 2022, Āwhitu Peninsula Landcare was contracted to Auckland Council, in consultation with Ngaati Te Ata, Scion, Plant and Food Research and Lighthouse Station, to apply a range of fungicide applications over the expected peak period (spring through autumn) for myrtle rust to a selection of trial plants, in this population,
Partridge and quail thrive under Graham's wing
In the lush subtropical grounds of Angrason Gardens, nestled in picturesque Te Toro, sits a game bird hatchery run by dedicated local bird enthusiast Graham Thomson.
BY ANNIE CHAPPELL
into adult game birds. His breeding success provides impressive volumes of eggs and birds and continues to extend beyond the confines of his enchanting hatchery.
in the northern part of the Āwhitu Peninsula. The desired outcome for this project was to have some of the plants fruit and take cuttings of the trial plants.
Ideally spray applications, would take place on a fortnightly basis, to avoid fungicide resistance thereby giving the plants the best chance of survival and an increased chance of achieving the desired goals. Despite the inclement weather, during 2022 and into 2023, Landcare staff
managed to achieve half the desired number of spray applications, with fruit set on three plants by late February 2023. There was sufficient plant material to take cuttings over a sixmonth period through until May 2023
The trial plants were monitored over this period through a Scion section of the Survey 123 App. Another very useful APP developed by Rob Beresford from Plant and Food is the myrtle rust APP, that advises, amongst other information optimum days to spray according to the spore loading of myrtle rust.
The seed from the trial plants have proven to be viable with germination taking place within a short time frame. At present Landcare has approximately 115 seedlings in their care. Equally, there was success with the cuttings, many of which have now been potted on.
This success is very inspiring for our team, Ngaati Te Ata Waiohua, Āwhitu Landcare and the conservation community at large. While we celebrate this success we are faced with ongoing challenges – with the rōhutu being so susceptible to myrtle rust we need to navigate a pathway forward for the care of these seedlings, one without getting them infected and two without putting a risk Landcare's native plant nursery that is largely myrtaceous species. It is expected, these taonga plants will become an ex- situ collection at a science institution.
The success, thus far with this project, has created interest from the conservation community with presentations given to Beyond Myrtle Rust and the Kaurilands Conference in recent months.
Āwhitu Peninsula Landcare will continue to work on this project though 2024.
With a lifetime passion for duck and pheasant shooting, Graham's journey began over three decades ago when he and wife Ann purchased their prop erty. They started breeding pheasants for the acclima tization society which exists to promote the naturalization of all kinds of animal species – providing they have no harmful effects on the environment. Today, Graham specialises in the breeding of exquisite quail and partridge.
Over the years, Graham's commitment to conservation and the preservation of these magnificent birds has seen him incubate, rear and release an impressive average of 250 birds annually into the wild.
It is testament to his love for these creatures and his unwavering dedication to their well-being.
Graham currently supplies Lighthouse Station Farms at Awhitu with quail and partridge eggs. These eggs will hatch and mature
His friendly disposition and affinity with his birds have allowed him to develop a unique bond with them.
"Quail are incredibly friendly," Graham confesses with a smile. I currently have a group of at least three that insist on seeking me out and keeping me company whenever I am in the garden."
However, even in this idyllic setting, challenges loom. Feral cats pose a significant threat to Graham's noble efforts. These cunning predators can decimate an entire flock, including nesting birds, in no time. Graham remains vigilant, employing various strategies to safeguard the delicate balance between nature and his breeding programme.
Graham's dedication and expertise have not gone unnoticed by the public who are eager to support his mission. From the novice bird lover to the seasoned hunting aficionado, his game bird hatchery offers an opportunity to appreciate and acquire these magnificent creatures. With Graham's guidance, individuals can experience the joy of nurturing and raising their own quail and partridge, fostering a deeper connection with nature and the art of responsible bird keeping. Graham Thomson's game bird hatchery stands as a shining example of passion, conservation, and education. With his unwavering commitment to preserving these species, Graham is ensuring that generations to come will have the opportunity to witness the beauty and wonder of these remarkable birds. For further information phone Graham on 027 479 1310.
Awaroa the forgotten river – reconnecting the Waikato River to the Manukau Harbour
BY ANNIE CHAPPELL
Traditionally, the Awaroa River was the main highway linking the Waikato River to the Manukau Harbour and is of enormous historical significance as it was used for local Māori and European traders to transport their goods. The traditional relationship to this historically significant portage has, in recent decades, been lost.
A recent scoping project report from Whakaupoko Landcare working with Ngaati Te Ata, the wider community and both Waikato District Council and Franklin Local Board, has explored reconnection of this important historical link and wider opportunities.
Reconnection with the Awaroa River via waka and kayak access has been identified as a priority outcome in the report. This reconnection is via two existing legal public access points to the river located at the end of Misa Road and further upstream via an unformed legal access road off the Waiuku Otaua Road.
The report also identifies the opportunity for connection via Waiuku Trails and the Manukau Harbour with these two points. Both access options include re-enactment of the historic route with the overland dragging of waka for 250 – 300m.
It is envisioned this could bring back to life the journey from the Waiuku inlet, travelling by foot to the Awaroa River access points and then dragging a waka, before paddling the 7-9km journey to the Waikato River and the exit point of Hoods Landing.
The reconnection project may simply begin with appropriate signage at various strategic points along the partially cross-country route driving community engagement, biodiversity, connection and pride in the area.
Further details as to the advancement of this project will be released in due course.
PAGE 16 SEPTEMBER 2023 WESTFRANKLINBREEZE.NZ
Manukau Heads Landcare staff working to protect the rohutu
Graham Thomson with one of his friendly birds.
Rohutu