Visit CT1 at The Installer Show 27-29th June 2023
CT1 will be creating a sensation at The Installer Show, the UK's number one destination for installers and specifiers of heat, water, air and energy technology. This year's exhibition takes place on 27-29 June at the NEC, Birmingham. It is THEE place to see and try new product innovations, meet industry specialists, connect with the best manufacturers and gain trade insights that keep your business ahead of competitors
Meet the Industry Experts
CT1 is a long-standing favourite with crowds at The Installer Show and visitors will be flocking around the busy, bustling stand to see what solutions Britain's number 1 sealant and adhesive experts are bringing to the table, and ultimately their own toolboxes. The UK's leading social media personalities from plumbing, electricity and building trades will also be on the CT1 stand to offer expert advice and guidance. Ensure you visit Stand G120 to find the best solutions for all your projects!
CT1 is Officially Britain's No.1 Sealant and Adhesive
CT1 is the Number 1 Sealant and Construction Adhesive of choice in the UK, as officially voted in an independent survey by Expert Trades (www. experttrades.com). Its unique TRIBRID® Technology is up to 3 times stronger with 250% more elongation than traditional hybrid adhesives.
CT1 is the Strongest Choice!
CT1 will securely adhere on virtually any material in most applications including concrete, brick, wood, glass, fiberglass, ceramics, metals (including lead), most stones without staining, uPVC, roofing felt and plastics (excluding PP, PE and PTFE). That's why CT1 is the number 1 product of choice for trades in every sector of the construction industry including builders, roofing contractors, joiners, tilers, plumbers, window suppliers, kitchen fitters, bathroom installers and specialist fit out companies.
CT1 is Proudly Made in Britain
Proudly Made in Britain with British design and British technology CT1's award winning TRIBRID® formulation provides unique adhesion and enhanced performance, even in the harshest outdoor applications. Furthermore, it contains no solvents nor isocyanates, is almost odourless and releases no vapours nor harmful toxins. It's the healthiest choice for home, landscaping and commercial projects. It can even be applied under water without detrimentally impacting ecological biodiversity, aquatic plants, animals or fish life.
'GRAB EXTREME' National Grand Final
Are you stronger and more determined than your workmates?
The National Final of the 'Grab Extreme' Challenge, testing C-TEC's revolutionary Power Grab 'N' Bond adhesive, will be hosted at The Installer Show.
There's amazing Milwaukee Tools and CT1 Products to be won by contestants who 'Hang in There' longer than their workmates and industry peers.
Supporting our Industry Partners 'Band of Builders'
CT1 is delighted to partner with Band of Builders and assist the fantastic work they do to complete practical projects and provide financial and wellbeing support for members of the UK construction industry who are battling illness or injury. Scan this QR Code and help us make a difference to so many construction industry colleagues faced with life changing or life limiting illnesses or injuries.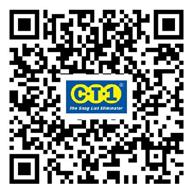 Register Now for The Installer Show.
Registration for The Installer Show is now open. Tickets and parking for visitors are free of charge. Join thousands of others already booked to attend from 27th to 29th June to find out more about the very latest products and solutions in the market, and why CT1 is leading the way in quality, service and new technological advancements in the construction industry.
CT1 – Often Copied but Never Equalled! We Innovate – Not Imitate! www.ct1.com
Nicola Walsh: Celebrating an Influential Woman in the Construction Industry!
The entrepreneurial drive and ambition of Nicola Walsh, Sales and Marketing Director at CT1, has recently been recognised by the UK's construction industry with a prestigious Influencer Award. Over 500 guests from across Britain and Ireland gathered at the famous Belfry Hotel and Resort on the 25th May to honour of the industry's leading lights. It was a celebration of the UK's most remarkable individuals standing out in their field of expertise and inspire so many others with their positive focus and energy.
On learning she's being honoured by industry peers for her positive influence and impact in the construction sector Nicola said;
"I'm absolutely privileged to represent our fantastic team in CT1. This award brings a spotlight on the hard work they all do to provide an unparalleled package of sales and marketing support to our customers. They are a shining example of what a thriving business can achieve."
Promoting Women in Construction
CT1 is a huge advocate for shining a spotlight on women in construction, who make up only 1% of employees within the industry. It's undertaking initiatives empowering women in construction and the Influencer Award Nicola will be accepting helps highlight further the amazing women within the industry and the positive benefits of increased creativity, innovation and collaboration they bring to the entire sector. Under Nicola's direction and guidance CT1's range of unique TRIBRID® Sealants and Construction Adhesives is growing massively and exported internationally. In fact, CT1 has been officially voted, in an independent survey by Trade Experts, as the No.1 Sealant and Adhesive of Choice among trades people nationwide.
Committed to Being the Best
Making the Top 100 Influencer List is an amazing achievement. Currently there are almost 370,000 businesses employing 2.7m employees in the UK's construction industry, so it's a very competitive marketplace. To stand out you must excel at what you do, positively engage with those around you, share your knowledge, help others and have a commitment and desire to bring the best solutions to the industry as a whole.
CT1's success embodies everything about Nicola's character. It's committed to helping others and creating solutions that enable Britain's trades people do their work better and faster, with less waste and costs.
CT1 – Often Copied but Never Equalled! We Innovate – Not Imitate!
www.ct1.com
Solutions to Domestic Repairs
A company is only as good as its support sta so at the Magicman head o ce in Brighton, there are dedicated teams of technical experts and call handlers ready to help customers 6 days a week.
Magicman have repair technicians available nationwide so there is always someone ready to help customers in their local area. However the story doesn't begin or end there, they are supported by dedicated teams of friendly call handlers and technical experts at Magicman's head o ce and call centre in Sussex. There are specialists in every department ready to help with General Enquiries, Desktop Analyses, Insurance Claims, Bookings and After Care, six days a week.
Customers can upload photos and a few details about their damaged items through Magicman's 'Get an Estimate' form on our website, company Facebook page or FREE APP for iPhone and Android devices. Technical experts with years of experience in the eld, carry out a Desktop Analysis to determine whether a successful and lasting repair can be carried out.
An estimate is then dispatched based on time needed to carry out works. This means that for most customers a site visit is not necessary, speeding up the bookings process and avoiding call out charges.
Suppliers of Specialist Repairs to Wood
Laminates
Veneer
Ceramics
Marble
uPVC
Glass
Chips
Cracks
Dents
Scratches
Holes
Burns Stains
....and much more, just ask!
For a free estimate visit magicman.co.uk/get-an-estimate/ or get our FREE app available for Apple and Android smart phones
Before
Before Before After After
After
PUBLICATION MANAGER JAKE PAGE JAKE@CONSTRUCTION-UPDATE.CO.UK 01843 595818 Dealing with waste water onsite? We provide CONCRETE WASHOUT AND WATER TREATMENT SOLUTIONS so that you can easily re-use or safely discharge your onsite wastewater www.construction-update.co.uk Featured This Month: @ConstructionUpd Construction Update July 2023 38 100+ modern energyefficient modular homes 22 Fien powerful magnetic clamping 14 Dust control takes centre stage 10 Lindapter Type SM Decking Fixing
Salt Town Contractors
Who We Are
Salt Town Contractors was born out of a passion for the construction industry. Utilising our wealth of experience, we set out to help companies of all shapes and sizes access specialist solutions at an affordable price. We're a close-knit family-run business set up by a married couple who found a gap in the market for bespoke solutions where innovation doesn't cost the earth.
Inspired by the Cheshire Salt Towns community surrounding the area of our Northern Office - we strive to exhibit the same grit, dedication
and integrity in our work. We offer various nationwide services, including specialist roofing, flat roofing, cladding, and rain screen solutions. Further to these services, We're pleased to announce we are launching a new division of our business - Salt Town Safety.
What Makes Us Different?
At Salt Town Contractors, we endeavour to appropriately manage our supply chain and ensure we only align with organisations committed to implementing proper safety practices. With over 20+ years of knowledge and industry
experience, we want to help clients achieve specialist solutions safely and at a fair investment.
Salt Town Safety
Safety is an intrinsic part of what we do; too often, we see construction companies that are non-compliant with regulations neglect proper safety protocols and training, jeopardising their workers' safety. Failing to adhere to necessary safety practices puts workers at risk of accidents injuries, or even fatalities.
Salt Town Safety is our answer to combatting negligence in the
04
industry. Our highly-skilled team are trained to ensure your safety systems comply with work-at-height regulations. As specialist service providers, we supply and install height safety systems, provide roof access, and ensure your safety systems are tried and tested with our rigorous surveys
In addition to roof access and work-at-height systems, Salt Town Safety also provides workat-height compliance training. As an employer, you must regularly test your work-at-height systems' functioning to protect your personnel from fatal injury. Salt Town Safety provides specialist
surveys and testing, including work-at-height access equipment compliance testing.
Why Us?
At Salt Town Contractors, we build solid, lasting relationships with clients who value our honesty and dedication. We have a strong track record of satisfied clients who return time and time again. We work with organisations of all shapes and sizes, from small businesses to larger FM companies; no matter the budget, we can transform your vision into reality with commitment, innovation and attention to detail.
Contact us
Address
27 Old Gloucester Street, London WC1N 3AX, United Kingdom
Telephone
Southern Office (Head Office)0203 8851452
Northern Office - 01606259629
Email info@salttowncontractors.com
05
Decked out in aluminium
Harriet Keohane from Saige Premium Composite Products shares essential pointers for architects and designers specifying aluminium decking for new build or retrofit projects, to ensure the safety and functionality of outdoor spaces
There are key considerations when it comes to specifying decking such as fire safety regulations, product selection, installation and maintenance.
As the construction industry continues to grow and evolve, it is important for architects to keep up with the latest fire safety requirements for decking products. In particular, specifying aluminium decking for balconies and roof terraces in the UK requires a thorough understanding of the regulations to ensure the safety of the building and its occupants.
Fire safety standards for decking
With effect from 1 December 2022, the Building Regulations Approved Document B will extend the ban on combustible materials to further residential building constructions in England, thus enhancing fire safety standards. Among the principal changes that will impact the specification of B Class and A Class Decking products are the updated provisions for residential buildings that have a storey of 11 metres or more in height.
Generally, B-class-rated products are acceptable for decking installed at 11 metres and below, whereas A-class decking must be used at 11 metres and above.
In the UK, fire-rated decking is classified based on its ability to withstand and resist the spread of fire. There are two main classifications of fire-rated decking: Class A and Class B. The primary difference between Class A and Class B fire-rated decking is their level of fire resistance. Class A fire-rated decking has the highest level of fire resistance and can withstand the most extreme fire conditions. It is designed to prevent the spread of fire and to reduce the risk of structural damage. This type of decking is typically aluminium, whereas Class B fire-rated decking has a lower level of fire resistance than Class A but still provides a significant degree of protection against fire. This type of decking is typically made of composite materials. Aluminium decking is a popular choice among architects due to its durability, low maintenance, and aesthetic appeal. However, it is important to note that not all aluminium decking products are created equal when it comes to fire safety. Architects must be diligent in their research and selection of products to ensure compliance with the latest regulations and standards.
The first step in specifying aluminium decking for balconies and roof terraces is to understand the fire safety requirements within the UK Building Regulations. The Building Regulations Part B outlines the fire safety requirements for buildings in England and Wales, including those pertaining to decking products.
The regulations state that all decking products must have a
July 2023 06
minimum Euroclass rating of B-s1,d0 or Class B according to the BS EN 13501-1 standard. This means that the product must have a certain level of resistance to fire and produce minimal smoke and droplets when exposed to flames.
Architects should also consider the location of the decking within the building when specifying products. For example, if the decking is located on an upper floor or roof terrace, it may require additional fire safety measures such as fire barriers or sprinkler systems.
When selecting aluminium decking products, architects should look for those that have been tested and certified to meet the required fire safety standards. It is recommended to select products from reputable manufacturers who have a readily available resource section on their website with technical specification sheets, and BIM tools available for download.
It is also important to consider the installation of the decking and its potential impact on fire safety. Improper installation or the use
of non-compliant materials during installation can compromise the fire safety of the decking and the building as a whole. Architects should work closely with an approved installer to ensure that all materials and methods used during installation meet the necessary fire safety requirements.
Design & functionality
Architects should also consider the overall design and functionality of the decking. Aluminium decking products come in a variety of styles and finishes, and can be customised to meet each project's unique needs along with appropriate fire rated subframes and pedestals to ensure a fully specified and fire rated system. As a result of selecting a product that meets both the fire safety requirements and the aesthetic and functional needs of the project, architects can create a safe and visually appealing outdoor space for building occupants to enjoy.
One additional consideration for architects is the maintenance and
upkeep of the decking. Regular maintenance and inspection can help identify potential fire hazards and ensure that the decking continues to meet the necessary fire safety standards over time. Architects should provide building owners with guidance on proper maintenance and inspection procedures to ensure that the decking remains safe and compliant.
In conclusion, specifying aluminium decking products for balconies and roof terraces in the UK requires a thorough understanding of the fire safety regulations and standards. Architects must ensure that the products they select meet the necessary fire safety requirements, are installed properly, and are designed to meet the unique needs of each project. By taking these factors into consideration, architects can create a safe and visually appealing outdoor space for building occupants to enjoy for years to come.
07
Harriet Keohane is director of Saige Premium Composite Products
The "super spring" is a core component of Gilberts' latest GSJ adjustable thermal swirl diffusers. Utilising an advanced thermally reactive spring as a core component of Gilberts' latest GSJ adjustable thermal swirl, the diffuser now has a reaction time- and therefore temperature adjustment- occurring within seconds, verses other thermally actuated diffusers, which use wax technology, which can take up to 60 minutes.
Triggered by the temperature of the incoming air (usually when it varies by 2°C from preset boundaries) the intelligent spring instantly adjusts the omni-rotational diffuser vanes, delivering warm air vertically and cooler air horizontally. This process ensures rapid initial warm up, and avoidance of uncomfortable draughts.
Quickly controlling the airflow direction to maintain a comfortable environment in the internal space below, it only takes seconds to restore the equilibriumwhether through exposed ductwork, ceiling grids, clip-in ceilings or perforated ceilings.
Occupant comfort is consistently maintained, which the Health & Safety Executive states is important to improving people's health, morale and productivity(1).
The diffuser requires no external power or control, reducing material and installation costs. It operates without human intervention, enabling occupants to focus on their activities.
The maintenance free Diffuser's excellent rapid operation, combined with its maintenance of the internal temperature and avoiding significant changes to cool or warm, optimises the fuel efficiency, embodied energy and sustainability of the swirl. It thereby makes a positive contribution towards the building's overall carbon footprint, be it new build, refurbishment or fit-out.
"It's all about making life easier and better for everyone involved.
Improving occupant comfort
Optimal comfort from Gilberts
An intelligent decision in utilising an intelligent spring could help improve occupant health and performance alongside savings in energy and manufacturing time.
without adding cost. The new mode of operation works so fast occupants should not even be aware of a fluctuation in the temperature of the incoming air," says Ian Rogers, Gilberts Sales Director. "Assisting the building with its energy performance and having a lower carbon footprint is win win!"
The new intelligent, quick reacting thermal diffuser compliments the range of options already available for the top-selling GSJ. These include the sometimes requested, pneumatic and electric motor operation.
Gilberts' swirl diffusers have been used in, among other projects, Uber's European Centre of Excellence, Primark stores, Liverpool Exhibition Centre, Texaco filling stations and the new Glasgow Rangers Museum.
They are just part of the company's extensive range of grilles, diffusers and louvres for natural and mechanical ventilation.
Founded over 60 years ago, Gilberts Blackpool is the UK's leading independent air movement specialist, and is unique in its ability to develop both 'mainstream' and bespoke ventilation supply and extraction solutions entirely inhouse, from initial design through tooling, production, testing and supply, from its 140,000 ft2 of manufacturing facilities. Incorporating a state of the art test centre, designed and built in-house, which is one of the most technically advanced in the country.
Gilberts tel 01253 766911
E: info@gilbertsblackpool.com
https://gilbertsblackpool.com/
July 2023
08
Increasing environmental responsibilities and sustainability targets are driving the construction industries ongoing needs for cost effective, easy to use solutions for dealing with wastewater onsite. Sites need quick replies, concise information, simple transactions and deliveries without hassle. For the past 9 years Kelly Tanks has enjoyed providing all of these whilst building a large customer base, expanding their team and facilities, and responding to customer demand with innovative new products year on year.
KEY BENEFITS YOU CAN EXPECT FROM KELLY TANKS EQUIPMENT:
• Designed to meet the rigours of the construction industry
• Fast and Simple to Set up
• Small Footprint equipment available
• Units can be linked to handle range of flows, pumps sizes & particle characteristics
• Easy to Maintain and Monitor equipment
• Reduce off-site disposal costs
• Reduce risk of pollution
• Easy to use equipment
Mark, Kelly and team KT provide a selection of Water Treatment and Concrete Washout Solutions for hire or purchase. Their popularity and proven track record is a result of providing the kit you need, in the manner you want, at a price you're happy with. Match this with their eager to please attitudes and above and beyond aftercare and its easy to see why their customers keep returning.
CONCRETE WASHOUT
Various concrete washout solutions, to allow concrete trucks and equipment to be washed off safely onsite, including closed loop washwater recycling, washwater filtration sacks, pH correction, robust washout trays and skip washouts.
WATER TREATMENT
Self contained units or full systems to separate and treat wastewater and Water Quality Monitoring Systems including Settlement &
lamella Tanks, flocculation and pH adjustment dosing, pH/TSS/ Turbidity remote monitoring, auto de-sludging.
HYDRODEMOLITION
Water Treatment Solutions for high alkaline hydrodemolition waste, used to retain solids and automatically correct pH.
DRUMBLASTER
Automated daily prevention for concrete drum build-up. Using recycled or fresh water the highly efficient electric driven pump combined with the water jets at the tip of the boom remove the days build up before it hardens. DrumBlaster Build-up Control Technology incorporates an extendable boom with a rotating head allowing the mixer drum to remain stationary.
BESPOKE SYSTEMS
Tailor made solutions to suit all applications. Whether an idea or
a full plan, we can accommodate. We can also tweak our existing products and/or have them sprayed in your corporate colours.
WATER MANAGEMENT
Complete onsite Water Management. Consultancy, Testing, Supply, Install and Maintenance.
Kelly Tanks take pride in the quality of their products and have a classy approach to customer service making them a real pleasure to deal with. If you weren't able to experience their hospitality for yourself at Hillhead this year, you can catch them again at the Contamination Expo, Birmingham NEC in September. If you need anything in the meantime give them a call on 01889 508944, email info@kellytanks.co.uk or check out their website www.kellytanks.co.uk.
July 2023 09
Lindapter extend product range with the Type SM Decking Fixing
The Type SM is the first and only zero-impact fixing developed to enable building services to be suspended from SigDeck100 decking profile manufactured by Sigmat.
This innovative method offers the contractor real efficiency gains because it can be installed on-site in a matter of seconds without the need for specialised labour, pricey equipment, or electricity. With the addition of this new fixing, customers now have access to a broader selection of high-quality Decking Fixing products.
Lindapter's high-quality, costeffective fixings for securing building services are designed to fit inside the dovetail re-entrant channels of the composite decking profile completely removing the need to drill through the deck into the concrete above which can be hazardous.
According to HSE who commissioned the research, high concentrations of silica-containing dust can be produced when drilling into concrete without adequate dust controls. Silicosis is a serious lung disease characterised by scarring and stiffening of the lungs, kidney
July 2023
10
disease, and chronic obstructive pulmonary disease; it is caused by breathing in dust that is 100 times smaller than a grain of sand. More than 500 construction workers die every year from inhaling silica dust. More information can be found here.
In contrast to drilling or shot firing methods, Lindapter's fixing method offers multiple safety benefits including, eliminating silica dust exposure for the operative and preserving the fire integrity of the decking profile. Another important advantage is that the strength of the decking profile is preserved, and delamination is avoided (separating the steel from the concrete).
The wedge and locking plate made of pressed steel has been developed with a Bright Zinc Plated (BZP) finish to protect against corrosion and oxidation. To keep the wedge from rotating after installation, the locking plate is designed to fit over the wedge.
With a reassuring safety factor of 3:1, the Type SM has a capacity of 1.00kN per fixing and holds building services equipment securely thanks to Lindapter's independently approved safe working loads and stringent quality procedures.
With a reputation synonymous with safety and reliability, Lindapter's new product is CE Marked, verifying that the product performance has been independently evaluated and certified to satisfy internationally and domestically recognised standards. This adds another layer of reassurance for Engineers, Specifiers, and Contractors.
Key Benefits
• Quick and easy to install
• Adjustable for precise alignment
• Zero-impact installation
• No damage to the decking
• No drilling so no exposure to silica dust
• No specialist labour or tools are required
The Type SM is available from Lindapter's extensive distributor network.
For further information including full specification data sheet and installation video please visit the Lindaptor website.
11
Creating sustainable buildings for our future, together: SIP Build UK and Hemsec work together to build on a shared vision.
SIP Build UK and Hemsec announce their partnership with the aim of providing a costeffective, end-to-end solution for the creation of energy-efficient building systems. With energy prices soaring and millions of UK households living in fuel poverty, we must consider the ways we construct now more than ever.
Many house builders are driving energy savings through a combination of materials and technology; however, we believe that a fabric-first approach delivers huge benefits for the homeowner and the environment. In addition, as building regulations change, a fabric-first approach will increase thermal efficiency to futureproof the build by considering the entire building envelope, with construction materials sitting at the heart of this.
Building with SIPs can significantly contribute to meeting Future Home Standards and Passivhaus standards, resulting in reduced days that require heating, significantly reducing energy bills. Additionally, when building with SIPs, homes are airtight, resulting in cooler homes during the warmer weather.
Through the partnership, SIP Build UK and Hemsec aim to build on existing synergies to provide high-quality sustainable building systems, with a focus on taking
responsibility in today's environment for the generations of tomorrow.
Sarah Gazzola, Sales & Marketing Director at Hemsec commented: "At Hemsec, we are on an exciting journey to become a B-Corp certified company and therefore it is extremely important for us to build relationships with organisations where there is a synergy in our values and purpose. With a strong alignment in the direction we're heading, we are looking forward to building on the relationship we have with SIP Build UK and hope to make a real difference in the construction industry through providing high-quality panels that contribute to an energy-efficient future for homeowners."
Chris Duckworth, Managing Director at SBUK Group, added: "The future direction allows us to make the most of being a market leader with Nationwide Coverage, SIPs are regularly featured on Grand Designs and other property programmes, we have seen demand soar in this marketplace. Energy efficiency is harder to achieve using traditional methods and the short supply of brick layers is moving many developers and builders towards Offsite Manufacture. Our partnership with Hemsec and our dedicated teams and systems enables us to continue our passion for better products and processes which aim to increase efficiency, quality, resident satisfaction, environmental performance and sustainability."
About Hemsec
Hemsec is the UK's leading independent and longest-standing composite insulated panel manufacturers. With over 90 years of experience in the industry, Hemsec has played a key role in shaping the use of insulated panels across many industries. Find out more:
https://www.hemsec.com/
About SIP Build UK
SIP Build UK is part of the market leading SBUK Group. For over a decade SIP Build UK take great pride in the design and manufacture of high performance, thermally efficient buildings delivered and installed within budget on site on time. With extensive knowledge and years of experience they cover the length and breadth of England and Wales. Offering SIP, Timber Frame, Cladding and Light Steel Frame Systems they pride themselves on a consultative approach. Find out more:
https://sipbuilduk.co.uk/
Q&A with SIP Build UK
Can you give a short background to SIP Build UK and its successful growth into what is now a wider Group offering sustainable building expertise?
SBUK emerged in 2012 in the knowledge that the UK building industry was going to face an overhaul in regulations that would demand the use of building systems with improved thermal efficiencies.
These improved and more stringent regulations combined with a further requirement to future proof new dwellings has allowed the group to develop distinct offerings using energy efficient, sustainable timber systems be it with SIPs or Pre Insulated Timber Frames.
The group now has a number of high performance solutions to offer that we can tailor to each projects thermal, aesthetic and commercial requirements.
July 2023 12
All of the stocked timber was used and supply became very tight, prices went through the roof and product became scarce. As an industry we seem to have been at the front of the recessionary pressures before they worked through to the consumer markets.
Ukraine has had impact on supply for many products but the majority of the UK's timber does not come from this region. Steel however continues to rise in cost at pace as a result of the steel mills been hugely impacted as a result of the war.
For specifiers looking to adopt a SIPS approach – what are the key strengths and benefits of the panels – both from a commercial perspective and for self-build housing options?
The specification of correctly accredited SIPs systems provides the specifier with an extremely predictable system removing variables from the project. Engaging with a company like SBUK group at the earliest stage allows for a predictability in thermal performance, cost and program time from the outset.
The increasingly stringent building regulation changes can still be achieved with an "of the shelf approach" guaranteeing
thermal performance targets, while the offsite manufacture of systems allow for fast and predictable program times on site, reducing variables and therefore risk for the project overall.
What key projects have you been working on over the last 18 months? Is there one in particular where you have really made a difference?
We have recently featured on Channel 4's Grand Designs – The Derbyshire Longhouse.
This was an extremely challenging project that required the meticulous design, manufacture and install of our SIPs to a complex Steel Frame. The Roof panels particularly as all angles were different on each roof plane, providing no square side as a starting point. This was a deliberate feature to create more interesting detailing and architectural flare.
This was achieved and excelled through our highly skilled and collaborative approach as without an exceptional understanding of SIPs and building systems this project would not have worked!
How do you see the timber sector developing over the next 18 months and what plans has SIPbuildUK for 2023 – it seems to be a busy time as the wider Group now offers a range of construction options?
Reducing energy consumption in new builds while using sustainable and responsibly sourced systems / materials remains a main focus in the industry. This is obviously amplified by the situation in the Ukraine and soaring energy prices.
With further demand from clients and specifiers to improve the as built performance of dwellings coinciding with more stringent measures being implemented through SAP we see quality businesses that have the correct accreditations, systems and knowledge in place for these timber systems leading the market.
The offsite, fabric first approach of SIPs and Pre Insulated Timber Frame systems reduce variables, risk, materials, wet trades, program time and labour requirements on site while exceeding current regulations with ease.
With traditional methods of construction finding it increasingly difficult to achieve these standards while keeping wall thicknesses and skilled labour under control, the use of timber systems will continue to boom.
The number of national house builders now adopting these systems on mass and pledging to increase the use of these systems in the future is proof of this.
For further information please visit: sipbuilduk.co.uk
July 2023 13
Dust Control Takes Centre Stage: HSE to Conduct Targeted Site Visits This Summer
Industry expert Tim Turney at occupational hygiene and environmental expert Casella, shares how employers can effectively protect their workers from hazardous exposure to dust
Dust in the workplace continues to receive national attention as a hidden killer. The latest Health & Safety Executive (HSE) statistics revealed that 12,000 deaths were reported as a result of lung disease from past exposures at work. Annually, there are an estimated 19,000 new cases of lung or breathing problems believed to be caused or made worse by the working environment.
To support the health and safety of workers, the HSE is planning targeted site visits across the UK this summer, supporting its "Dust Kills" campaign focused on respiratory risks from hazardous dust exposure.
There are a wide range of substances in the workplace that have the potential to cause harm to health if ingested, inhaled, or in contact with skin, often leading to irreversible respiratory diseases, asthma or chronic obstructive pulmonary disease (COPD).  Inspectors will check if control measures are in place to protect workers from inhaling construction dust, including silica (Respirable Crystalline Silica/RCS) and wood dust.  They will also check that asbestos-containing materials have been identified and removed or managed where necessary to prevent or reduce exposure.
Under the Control of Substances Hazardous to Health regulations (COSHH), the levels of inhalable general dust in the workplace should not exceed 10mg/m3 and the level of respirable
dust must not exceed 4 mg/m3. Employers are advised to control levels constantly to ensure such maximums are never reached. From the thousands of substances that can be found within a working environment, 500 are given specific limits, under Workplace Exposure Limits regulations, commonly referred to as WELs. For example, cobalt metal has an exposure limit of 0.1 mg/m3 and silica is 0.1 mg/m3, meaning workers can only be exposed to a small amount before the substance potentially becomes hazardous to health. If such substances are identified in the working environment, employers must be familiar with the relevant exposure limit figures.  If a substance does not have a published WEL, it doesn't mean it is safe and exposure should be limited to as low as is practicably possible.
Personal monitoring in the form of personal dust sampling pumps is the preferred method to measure dust exposure levels in the workplace, allowing employers to remain compliant with government safety standards with a completely accurate record of individual exposure levels.
July 2023 14
Personal sampling pumps offer a more enhanced monitoring system that can always provide data records.  Data can be collected throughout seasonal and weather changesin the summer months, there may be better ventilation, where windows might be open, as opposed to winter months, where lower ventilation can make for a dustier environment.  Based on the findings, further practices for dust control can be modified. Workers may be required to wear additional respiratory protective equipment, or the location may need to be fitted with ventilation systems.
When new processes are introduced, including new machinery and ventilation equipment systems, the sampling pumps enable tests to keep exposure limits to a minimum. Ultimately, this allows workforces to become more engaged, with more insight than ever on the steps being taken to measure and improve their health in the workplace.
Casella urges businesses to put measures in place to protect employees from hazardous exposure as occupational lung disease continues to impact the lives of workers in Great Britain. https://www.casellasolutions.com/

15
Plastic-Free July: Why do we need to reduce plastic pipes in the built environment?
To celebrate Plastic-Free July, the Copper Sustainability Partnership (CuSP) spoke to Paul Hagar from Safe Piping Matters to uncover the risks of using plastic pipes in the built environment and how we can reduce their use.
ingredients – including vinyl chloride – cause serious harm to people and the environment all along the plastics pipeline.
What impact does the construction industry have on the environment?
Constructing and operating buildings are responsible for significant CO2 emissions, with the United Nations Environmental Programme linking the building sector to 38% of the global total. Construction also represents a big source of pollution – the Alliance for Sustainable Building Products lists construction as the second-largest user of plastic in Europe and states that the industry generates close to 2 million tonnes of plastic waste per year.
Plastic piping materials have become increasingly common in recent years, but what are the risks of this material to the planet?
The risks vary by type of material, but PVC plastic pipes are particularly harmful. The Healthy Building Network says the entire PVC supply chain uses one or more types of "toxic technology" in its production, including mercury and asbestos. A new report from Beyond Plastics named 'The Perils of PVC Plastic Pipes' also identifies the numerous ways that toxic PVC plastic and its hazardous
What effect does the production of plastic piping have on the environment?
Plastic production facilities are big polluters of air and water and the first part of the lifecycle has a big impact. Plastic comes from fossil fuels, using oil and natural gas to generate the pellets that become feedstock for manufacturing pipes and other products. Plastic manufacturing has exploded over the past 30 years and the United Nations predicts that impacts from production will grow a further five times by the end of this decade.
What happens to plastic pipes at the end of their life?
They are either landfilled, adding to plastic pollution, or incinerated, emitting toxic chemical byproducts, and further amplifying their carbon footprint. Recent research on microplastics pollution and chemical leachates from plastic waste in landfill shows significant negative impacts on water, air and soil.
What about the safety of plastic pipes? Can they withstand a building fire?
Plastic pipes used for drain, waste, vent, water distribution and
sprinkler systems are combustible yet, despite this, they run through buildings. Construction teams must put more complex assemblies in place to offset the risks posed by melting and burning plastic
Plumbing July
16
2023
pipes, adding components that will prevent fires from moving from room to room via holes left by melted and burned plastic pipes. In practice, fire safety experts often find these more complex systems are installed incorrectly. Safe Piping Matters has just released a report with recommendations on firestopping, which can be read on the Safe Piping Matters website.
How do synthetic materials compare to natural materials in a building fire?
The Fire Safety Research Institute conducted an experiment and found that interiors with more plastic and synthetic materials became fully engulfed in flames in less than five minutes. By contrast, an interior using materials like metal, wood and natural fibres lasted more than 29 minutes before it was fully
burning. The implications of this extra time on allowing occupants to escape, and fire fighters to put out the fire, are clear.
Can plastic pipes cause water contamination and leaching when they burn? What compounds are released and what effect does this have on health?
Andrew Whelton of the Centre for Plumbing Safety at Purdue University has studied what chemicals are released into water from melted and burned plastic pipes. He found carcinogenic benzene at levels 40,000 times the safe limit, as well as scores of other chemicals with negative health effects. What's even more concerning is the fact the chemicals released have unknown effects on health and safety – we simply don't know what they will do.
With leaching in mind, are there certain applications where plastic pipes can't or shouldn't be used?
The conditions for safe and reliable installation of plastic pipes vary by the type of plastic material used. Speaking generally, plastic pipes are more susceptible to leaching when exposed to heat and they can also be impacted by the substances flowing through them, due to chemical interactions with the pipe material. Plastic manufacturers publish extensive lists of building conditions and chemical exposures that can damage the pipes they make.
And what about the chemicals plastic pipes release into the air when they burn?
According to the report 'Releases of Fire-Derived Contaminants from Polymer Pipes Made of Polyvinyl Chloride' PVC plastic pipes emit toxic substances when they burn including methylene chloride, allyl chloride and vinyl chloride – all of which are carcinogenic. A study from the Firefighter Cancer Support Network shows clear correlations between the increased use of plastics in buildings and the incidence of cancer over the past 30 years.
What piping materials offer a safe, sustainable alternative to plastic?
There are several options for piping systems inside buildings that can limit leaching and fire risks, as well as avoiding the environmental and pollution impacts of plastic production and disposal. For example, copper pipe is a resilient, stable and highly recycled material. Iron and steel also perform similarly to copper in terms of both stability and recyclability.
www.cuspuk.com
July 2023 Plumbing 17
Installers urged to grasp the opportunity as campaign launches
to close the heat pump skills gap
Target of 30,000 certified installers by 2028 set at launch of the first Energy Efficiency Centre
Acampaign to address a lack of certified heat pump installers in the UK has been launched with installers told there is a huge opportunity ahead.
Energy Efficiency at City Plumbing, a leading national heating and plumbing merchant, is behind the campaign, supported by Energy Saving Trust and GTEC Training.
It aims to address a lack of installers qualified to install heat pumps, which are crucial to the country's ambition to decarbonise home heating in the drive for Net Zero.
At last count there were 1,500 MCS certified heat pump installers in the country, compared to 135,000 trained gas engineers.
Hemal Morjaria, Managing Director, Energy Efficiency at City Plumbing, speaking on Friday 21 April at the official launch of the company's first Energy Efficiency Centre in Farnborough, Hampshire, said:
"We are calling on installers to take this opportunity to upskill – and for the industry to make training as accessible as possible.
"The Heat Pump Association estimates we will need 30,000 certified installers to meet the government's desire for 600,000 heat pumps a year by 2028. So, there is a lot of work to do to convince and inspire installers to take up training.
"This skills gap was identified way back in 2019 by the Committee
for Climate Change, and it is one of the key reasons we've opened our Energy Efficiency Centre. The aim is to help customers gain access to training, improve their own businesses and to help the country towards Net Zero."
Energy Efficiency at City Plumbing has partnered with GTEC Training to offer heat pumps training and is also opening its new Centre to the public.
Hemal added: "The Energy Efficiency Centre is designed to help transition installers across to new technologies and to display the technologies we have here at City Plumbing. That includes heat pumps, solar panels, underfloor heating.
"This means homeowners can visit to find out more about alternative heat source technology, be inspired by what they see and visualise how it would work in their own homes."
The campaign has already garnered support from Energy Saving Trust, an independent organisation working to address the climate emergency.
Inga Jirgensone, Energy Saving Trust's Group Head of Business Development, said: "We are committed to addressing the climate emergency and building a sustainable future. To achieve this, we need installers with the skills and expertise to install low carbon heating, including heat pumps, and help households across the UK reduce carbon emissions and contribute to net zero."
Griff Thomas, Managing Director of GTEC Training, added:
"Whichever way you look at it, heat pumps are here to stay and savvy plumbing and heating installers need to seize the opportunities presented by this market.
"Any investment in upskilling will be returned with a constant and growing stream of business for many years to come, and of course it is important for the environment, too. As a country we need to address this skills gap as soon as possible or face falling further behind."
The next step in the campaign is a 'Forward Together' trade tour in conjunction with leading suppliers, to educate and inspire customers on alternative home heating solutions.
The tour will visit 47 branches in England, Wales and Scotland between June and September, with customers able to meet big-name manufacturers such Vaillant, Daikin, Airflow, Worcester, Grant, Inta, Speedfit, Uponor and Maincor.
A full list of the branches taking part can be found here:
https://eecityplumbing.co.uk/ forward-together-tour
A white paper analysing the need for more certified heat pump installers also has been published to support the campaign.
For more details go to:
https://eecityplumbing. co.uk/blog/the-age-ofthe-heat-pump-is-here
Plumbing July 2023
18
A Reputation for Wastewater and Sewage Products and Support built over 30 years
Pump Technology Ltd., the Berkshire based specialist wastewater and sewage pumping system suppliers are celebrating their 30th year in business. Over this period, they have built up an enviable reputation within the pump industry.
The company's continued growth results from their position as a distributor for all of the leading pumping brands such as Jung Pumpen, ABS/Sulzer, KSB, Xylem/Lowara/ Flygt, Saniflo and many more. This enables them to offer independent advice to match just about any pumping system to the appropriate application.
The performance of a pumping system, its reliability and life are determined by the correct product selection. To do this the supplier must not only understand the required pumping head and flow, but also the application, nature of the pumped fluid and the environment that the pump will operate in such as public, commercial or private. For example, when selecting a floor mounted sewage lifting station, the Jung Pumpen Compli is generally accepted as the bench mark for commercial buildings, particularly were the toilets will be used by the public in restaurants, gyms etc. For the same duty conditions, but in a less demanding application, such as the toilets for a small company with a handful of staff, a Saniflo Cubic could be selected for the same reliability, but at a lower budget.
Plumbing July 2023
20
This expertise and ability to match product and budget for the best customer solution has enabled Pump Technology Ltd to be the industry's "go-to" choice for pumping solutions.
The company holds a vast stock of pumps at its premises in Aldermaston, Berkshire, all available for next day delivery.
Pump Technology Ltd has numerous specialist departments. This ensures that customers always receive fast and expert advice. The Contracts department, with a focus on Jung Pumpen products, the Pump Station department, for below ground pumping stations and our General Application team for submersible pumps, new or replacement pumps and products such as Saniflo, Whale etc.
Recently, the company has launched a new web shop for its domestic and commercial Saniflo pumps. It is easy to navigate by product or application. However, unlike many web shops, if users can't find what they want or are just not certain about something, the telephone will be answered immediately (during working hours) by a skilled engineer who will be happy to assist.
Pump Technology Ltd, is proud of its position as a leading example of a company involved in the community and environment. Recently it supplied a number of defibrillators to locations across the South East to keep hearts "Pumping". It also sponsors both the Rainforest Trust UK and Surfers Against Sewage, supporting both local and world environment issues.
The Rainforest Trust UK sponsorship is linked to the number of DrainMinor and DrainMajor wastewater pumping systems, (the collection tanks of which are made from Polyethylene which is easily recyclable), that are specified by Public Health Engineers.
In a time when customers often complain about the fact that it is becoming ever more difficult to actually contact a supplier or talk with a human, it's good to know that there are companies like Pump Technology Ltd. which is still staffed by specialists with expert knowledge and who answer the phone to give sound, sensible advice to anyone who calls.
After all, isn't that what "Reputation" is built on?
July 2023 Plumbing
21
FEIN launches powerful magnetic clamping solution in latest safety step
FEIN, the leading power tools and accessories manufacturer, has launched its first expandable clamping solution, the VersaMAG system, to the UK's metalworking market. The modular system, centred around a powerful magnet, features a range of attachments which can be interchanged for use in endless applications.
The VersaMAG, a neodymium magnet, forms the foundation of the clamping solution. Its innovative 2-rotor system generates a maximum holding force of 7800N, allowing end users to clamp securely onto all magnetic surfaces - as thin as 4mm. As a result, the system will enable users to complete tasks safely and efficiently across a huge range of work environments, such as shipyards, aircraft manufacturing facilities and steel and fabrication shops.
The clamping system's powerful magnetic base also eliminates the requirements to manoeuvre rigid worktop vices or materials in order to safely secure it while operating tools. This significantly
reduces the required set-up time across many applications, increasing productivity for those working across metal and steel construction, machinery and plant engineering and many more. As well as the magnetic base, the system also consists of several attachments, each designed to support end-user requirements. The VersaMAG vice is easily mounted onto the magnet for quick and flexible use. The ability to set up the vice quickly and easily almost anywhere encourages workers to secure materials and not attempt to hold components in their hands whilst operating power tools, which helps to significantly reduce the risk of workplace accidents. The mobile aspect of
Industry News July 2023
22
the vice also allows for easy removal, creating extra workspace when not required for a task. For use with larger components, FEIN also offers 60mm raising jaws to be attached to the mobile vice.
In addition to the vice and jaws, FEIN has developed a 16mm Welding Plate for use with the magnetic base. Featuring a hole grid system, the welding plate enables simple and precise alignment of workpieces and its small and compact design makes it ideal for stationary and mobile use.
"As well as offering increased productivity and flexibility, the VersaMAG system expands our portfolio of safety solutions.  We know from speaking directly to users that a lack of flexible vice options has historically led to frustration and safety risks, where material cannot be secured properly or operators have felt forced to use their hand, leaving only one hand free for tool operation. We are proud to be solving this issue with our new easy-to-use magnetic clamping system. The
VersaMAG joins our growing collection of safetyled solutions, which also features recent launches including our high-safety angle grinder, the Protago, which pairs perfectly for a safer standard of grinding." comments Andy Mills, managing director, FEIN UK.
FEIN has a rich history of providing applicationbased solutions for end-users across metalworking sectors. With over 150 years of experience in manufacturing power tools, FEIN is research and innovation-led, continuing to meet the industry's needs with new product features year after year.
"The launch of the VersaMAG marks FEIN's first steps into the world of clamping technology, and we are already planning for its expansion, with action underway to offer our customers even more attachments for use in different application areas," concludes Andy.
To find out more about how the VersaMAG system could help you, please visit fein.com/en_uk/.
23
Mitsubishi Electric team up with college to tackle climate change
Mitsubishi Electric has teamed-up with Harlow College to establish The Renewable Energy Training Centre, a new on-campus project for the next generation of heating engineers to train using green technologies.
With the Government aiming to upgrade all homes to an EPC (Energy Performance Certificate) rating of C within the next ten years, it's more important than ever that heating engineers are trained to install energy-efficient technologies in our buildings. The new centre at Harlow College will support this aim by training students on installing and maintaining renewable energy appliances. Within the centre, workstations will allow learners to develop an understanding of how to install and maintain air source heat pumps, supporting the local community and businesses in meeting targets for Net Zero by 2050.
The college tutors who will train the heating engineers of the future are certified to a minimum of NVQ Level Three as qualified plumbing and heating engineers. They have also undertaken specific
Ecodan product installation training at  Mitsubishi Electric's Training Centre in Hatfield, Hertfordshire.
Russell Dean, Mitsubishi Electric's Residential Product Group Director, said: "We are thrilled to be working with Harlow College to support their Renewable Energy Training Centre. We believe that collaborations such as this can help ensure that future generations have access to the training and knowledge needed to build a greener, more sustainable future as we aim to achieve Net Zero."
The centre will also be fully equipped with six Mitsubishi Electric Ecodan Air Source Heat Pumps, roof-mounted photo-voltaic solar panels, associated collection points and energy-storage unit and two electric vehicle charging points. The solar panels will provide enough energy to power the centre, and any extra energy will be put back into the National Grid.
Mitsubishi Electric Ecodan air source heat pumps can be installed as part of a modern eco-friendly and energyefficient heating system, and offer a more environmentally friendly alternative to traditional gas-fired, solid fuel or oil-fired heating systems.
Karen Spencer, Principal of Harlow College, said: "At Harlow College, we have made a commitment to being carbon neutral in line with the Climate Action Roadmap for Colleges. Training the future generation of heating engineers is part of our contribution to our local community and the environment. We absolutely recognise the contribution they will make to a more sustainable future. We are proud to be working in partnership with Mitsubishi Electric, who are supporting our venture and helping both our staff and students train in this new technology."
Heating July 2023 24
ecodan.me.uk/rduf3
As a market leader in low carbon heating systems, we help housing developers comply with the changes to Part L of the Building Regulations by specifying Ecodan Air Source Heat Pumps for new build homes.
Our dedicated website pages provide you with support at every one of the seven steps of the RIBA Plan of Work.
ecodan.me.uk/rdum
Watch our NEW BUILD video with George Clarke
Hamworthy heating provides Shastid energy with a quick and reliable solution
The Tyneham heat pump range offers superb operational reliability, excellent quality, and outstanding performance backed up by engineering excellence and lifetime support. One of the lightest commercial heat pumps on the market, it features a coefficiency of performance (COP) rating of up to 4.85, to provide efficient, low-carbon heating. The seven models in the range have six nominal outputs of between 14 to 70kW, which can also be cascaded to achieve higher outputs in larger installations. Incorporating an inverter controller compressor to accurately match the heat demand, Tyneham heat pumps use R32 refrigerant to deliver increased efficiencies.
Familiar with delivering quick solutions to its own customers, Shastid Energy was confronted with an unusual dilemma when it came to maintaining its own commercial heating system. Faced with a fault on their existing heat pump and unable to source a company willing to provide a quote to repair it, Shastid Energy decided to replace its entire heat pump system. However, confronted with long expected delivery dates, John Atkinson from Shastid Energy turned to Hamworthy Heating for advice. Quick to resolve the issue, a new 14kW air source heat pump was delivered to the Shastid offices within three days, ready for installation straight out of the box.
Designed with installers in mind, Tyneham heat pump components are conveniently housed in the main unit which is compact and lightweight for ease of commission and installation.
Quickly and expertly installed by Shastid Energy's very own Engineering Managers, Peter Millgate and Daniel Martin, the new system was successfully up and running within two short days, restoring the building's heat.
"We've been dealing with Hamworthy on a weekly basis for years on quotations for replacement boilers and spares and we've always received excellent service. Based
on our personal experience of the Tyneham, we wouldn't hesitate to use Hamworthy again for heat pumps," concludes John.
With decades of commercial heating experience behind them, both Hamworthy Heating and Shastid Energy understand the value of finding an ecologically and efficient solution. With heat pumps playing an important role in this, Shastid Energy now has a reliable and sustainable system in place for years to come.
For more information on the Tyneham heat pump, please visit: www.hamworthy-heating.com or call 01202 662 552.
Heating July 2023
26
Following a long and established relationship, Hamworthy Heating, a trusted British manufacturer and supplier of commercial heating and hot water products has supplied Shastid Energy with a Tyneham Air Source Heat Pump for installation at its premises in Cambridgeshire.
Panasonic's Aquarea K Generation All in One: T-CAP and High
Performance Now Available
– Panasonic Heating & Cooling Solutions is pleased to welcome the All in One units, available in T-CAP and High Performance, of its latest Aquarea K Generation heat pumps to market.
With reduced noise levels and enhanced comfort and efficiency, the new generation of Aquarea heat pumps offer extensive technological advancements whilst retaining the strengths of the Panasonic Aquarea range. Aquarea K Generation is a groundbreaking low-energy system for heating, cooling and domestic hot water production that delivers outstanding performance. The new units boast a compact indoor design and have an excellent SCOP of up to 5.12, providing outstanding efficiency and is ideal for new installations and well-insulated homes. K Generation units utilise R32 refrigeration. It retains the refrigerant connection between indoor and outdoor units and provides water outlet temperatures of up to 60°C even when outdoor temperatures are as low as -10°C.
The new heat pumps have been recognised in the 2022 Good Design Awards. As well as recognising the performance efficiencies of the units, the judges commended the outdoor unit's design which blends into the landscape and contributes to the improvement of the surrounding environment.
Panasonic's Aquarea All in One Heat Pump is a compact, easy-to-install system with a footprint of
598 x 600mm. It can be neatly lined up with other big appliances like a refrigerator or washing machine to reduce the space required for installation. Thanks to its low height, it can also be installed with a ventilation unit on top. Supplying efficient heating, the unit generates domestic hot water and stores it inside a 185L stainless steel tank with U-Vacua™ insulation to reduce energy losses.
T-CAP
The Aquarea K Generation is now available in T-CAP ranges from 9 to 12kW single phase, designed to keep total capacity even at extremely cold outdoor temperatures, for both retrofit and new builds. The T-CAP line-up is excellent for replacing gas or oil boilers and for connecting to new underfloor heating,
High Performance
Panasonic's Aquarea K Generation All in One High Performance is available in capacities 3.2 to 9kW. It warms the home effectively and efficiently, even with extreme outdoor temperatures, as well as cools a space in summer and brings hot water all year-round. This solution is ideal for new installations and low consumption homes, offering outstanding efficiency and energy savings with minimised CO2 emissions.
To find out more please visit www.aircon.panasonic.eu.
Heating July 2023
28
Morgan Sindall Construction's Essex business has marked a key point in the renovation and extension of Cedar Hall, a specialist SEN school in Essex, with an official 'topping out' ceremony.
Construction milestone celebrated at Essex SEN school
The event, which was attended by Rebecca Harris MP, was held on the roof of the new building alongside the school's recently installed photovoltaic (PV) panels. Attendees then signed the panelling on the ground floor of the development to mark the occasion.
Other guests on the day included Morgan Sindall Construction's Essex area director Andy Harper-Rowe and key public officials from Essex County Council including Cllr Tony Ball, Cllr Beverly Egan, and Cllr Andrew Sheldon.
Morgan Sindall was appointed earlier in the year to deliver the £4.3 million project, which will see the school's teaching facilities expanded to accommodate an additional 80 students.
Procured through Essex County Council's Construction Framework 2 (ECF2), the project is being delivered in partnership with design and property consultants Concertus. ECF2 is a local government programme designed to rejuvenate elements of the local area to meet modern requirements, such as a growing demand for SEN facilities.
Scheduled to be ready for the September 2023 term, the new development includes a two-storey main building complete with admin space, five classrooms, art room, library, and a vehicle maintenance workshop to support the current curriculum.
As part of Morgan Sindall's Intelligent Solutions approach, modern methods of construction (MMC) are being utilised throughout the project. This includes the use of Structured Insulated Panels (SIPs) as a key aspect of the new two-storey building's construction.
Cedar Hall school works with children aged 5-16 with moderate learning difficulties and additional needs. The design of the new spaces has been tailored to suit the needs of its students. This will include design features such as blocking corridors to soften the noise created by air vents.
Cedar Hall SEN school is set to achieve an EPC rating of A*. An energy efficient building fabric, PV panels on the roof and an air source heating system will help the school achieve its sustainability goals.
Morgan Sindall has brought its proven record and expert insight to the Cedar Hall project, evidenced by its SEND Blueprint for Success report that was published last year. This accessible document uses evidence-backed best practice to advise anyone about to embark upon the design and delivery of a SEND school.
Industry News July 2023 04
Andy Harper-Rowe, area director for Morgan Sindall Construction in Essex, said: "Recent projections have highlighted the urgent demand for more SEN facilities across the country that are tailored to the needs of their pupils. We are delighted to be delivering this high quality, sustainable expansion to Cedar Hall, that has been built with students front of mind.
"It has been a pleasure to work closely with Essex County Council and to gather together with so many of the project's stakeholders to celebrate this key milestone and look forward to the benefits that this development will provide for the local community upon its completion."
Rebecca Harris, Member of Parliament for Castle Point, said: "This is a fantastic £4 million investment into the school that will go on to improve the education of pupils for many years to come. I was very impressed with the design and quality of the build
so far. I was pleased to see that the new block was designed to be carbon neutral in operation, and the solar panels on the roof will help the school cut its future energy bills. I am looking forward to coming back when it is complete after the summer holidays and seeing the brand new classrooms and facilities in use."
Cllr Tony Ball, Essex County Council Cabinet Member for Education Excellence, Life Long Learning and Employability, said: "Ensuring that every child in Essex has access to an excellent education is at the heart of our Everyone's Essex strategy, as well as being at the forefront of our vision for levelling up the county.
"This is an example of how Essex County Council is investing in SEN school places across the county, ensuring that all children have the support they need to meet their educational potential, and they receive all the necessary support and resources to meet any special educational needs or disabilities."
July 2023 Industry News 31
Industry aims to be almost diesel-free by 2035
Construction leaders have committed to eliminate diesel from most sites by 2035.
The Construction Leadership Council's CO2nstruct Zero task force has published a broadly based route map towards dieselfree operation as part of the wider plan to decarbonise the industry.
Accepting the scale of the challenge, it sets out the first practical measures to reduce by 78% diesel volumes by 2035. This would keep pace with the UK's Sixth Carbon Budget published in 2021.
There are presently 300,000 items of construction plant consuming 2.5 million tonnes of diesel oil equivalent (Mtoe), generating significant carbon emissions.
Minister for Industry and Economic Security Nusrat
Ghani attended the route map launch at HS2's Old Oak Common Station construction site, which is aiming to make all its sites diesel-free by 2029.
Route Map confirms the industry will:
• Support the roll out of hydrogen, electricity and other cleaner power sources;
• Promote early wins by boosting efficiency and cutting diesel use by existing plant, and asking companies to reduce the use of diesel generators;
• Help firms to develop their own diesel reduction plans;
• Engage clients to secure commitments that ban diesel use
• Track data on diesel consumption to map progress.
Neil Wait, Head of Environmental Delivery at HS2 and Chair of the Zero Diesel Route Map Working Group, said: "The carbon challenge we face is significant and can only be overcome if we show real determination in a push for change.
"HS2 has played a key role in the development of the Route Map and is already making great progress with 19 diesel-free construction sites on the project. Today's launch is a tangible demonstration of the industry's shared commitment to radically cut our reliance on diesel.
"I would encourage companies to get involved and support the move towards cleaner, greener construction."
Energy Efficiency July 2023
32
Combining energy efficiency and fire safety: The new collaboration between Pyroguard and Technoform
Recognising the increased attention on energy efficiency and sustainability, Pyroguard (part of the Technical Fire Safety Group) and Technoform UK (the profile manufacturer) have successfully collaborated on a test programme and launched a new fire rated solution: the use of high-performance warm edge spacers with Pyroguard fire safety glass.
Available for use in a range of Pyroguard's fire-rated Insulated Glazed Units (IGUs), this development now enables architects, contractors, façade engineers and fabricators to achieve greater thermal properties and improved unit performance under test conditions.
Spacers – installed as separators between the glass panes – that are certified for use in fire rated IGUs are traditionally manufactured from steel or aluminium, due to the material's durability in the event of a fire. However, from an energy efficiency point of view, the conductivity of metal can adversely affect the thermal performance of a glazing system.
Working in partnership – and following several full-scale fire tests at Warringtonfire (UK) and Efectis (FR) – Technoform and Pyroguard have developed and qualified this new solution, which complies with BS EN 1364. The warm edge spacers are suitable for use in conjunction with Pyroguard's fire rated IGUs and are included as standard with many of Pyroguard's (IGU) constructions. Unlike other warm edge spacer technologies, the Technoform SP14 spacer has a hybrid construction of precision engineered polypropylene and steel. The SP14 delivers improved thermal properties, while the inclusion of steel co-extruded into the spacer structure offers structural stability and durability in fire situations.
Speaking about the collaboration, Andy Lake, Sales Director UK & IRE at Pyroguard said: "Sustainability
and energy efficiency is becoming an increasingly critical factor for architects and specifiers. Across the glazing industry, we are seeing warm edge spacers being specified with increasing frequency, helping to reduce the thermal bridging of the system. Our partnership with Technoform and our extensive testing programme has enabled us to now bring this improved thermal performance to the fire safety glass sector, combining safety with sustainability.
"We're very proud to be the first fire safety glass manufacturer to offer this performance upgrade as standard in the market."
Richard John, Product & Market Manager at Technoform, added: "Specifiers and building owners
are constantly looking to improve thermal performance and reduce carbon footprints. Added to this, limited combustibility design is vitally important. Our partnership with Pyroguard now enables us to deliver performance on all these fronts."
CE and UKCA approved, the new warm edge spacers are compatible with many of Pyroguard's products. Available in widths from 12 – 22 mm, the spacers are also manufactured in various colours, including black, which is ideal for blending seamlessly with the sealants used in typical IGU constructions.
For more information, please visit: www.pyroguard.eu or www.technoform.com.
Energy Efficiency July 2023
34
Breathing Buildings helps make use of free heat gains with expansion of award-winning NVHR range
Breathing Buildings, a leading provider of controlled natural and hybrid ventilation systems, has added to its award-winning natural ventilation with heat recycling (NVHR) range with its new NVHR® 1700. This larger unit is ideal for leisure centres, halls, sport facilities, shopping centres, offices, schools, and other buildings with high heat gains, with the NVHR® 1700 offering excellent ventilation and thermal comfort. Meanwhile, in school classroom applications the NVHR® 1700 now allows one unit to be specified rather than two, which means a simpler and quicker installation.
Breathing Building's NVHR® 1700 offers enhanced natural ventilation with hybrid technology in a slimline, compact, lightweight and energy efficient unit. The unit is designed to fulfil the ventilation needs automatically with its demand-controlled equipment, best-in-class flowrate, low noise levels and low energy consumption. The NVHR® 1700 leads the way in efficiency with specific fan power levels as low as 0.08 W/l/s and in larger applications provides airflow rates as high as 540l/s.
The NVHR® 1700 also boasts other additional benefits beyond Breathing Building's current NVHR range of products, since one single unit can be used to ventilate a room or space rather than two smaller units. As a result, when installing the NVHR® 1700 only one penetration through the external façade is needed rather than two and only one external weather louvre is required. Plus, since there is only one unit to wire to less cabling is required during installation and only one power supply and one fuse spur are needed. All these benefits save time and so costs when it comes to installation. In addition, the NVHR® 1700 also features an upgraded user interface which makes it easier for occupants to control the ventilation and so achieve the indoor air quality and comfort required.
Louise McHugh, Operations Leader at Breathing Buildings said: "The NVHR® 1700 is the ideal ventilation solution for your rooms, making use of their free heat gains to provide superb air quality and excellent thermal comfort without the upfront cost and future maintenance bills – essential in an energy and cost of living crisis. NVHR® provides ultra-low energy, natural ventilation with hybrid technology, offering energy savings and so reducing operating costs."
The NVHR® hybrid ventilation system's ultra-efficient facade-based mixing ventilation allows single-sided, enhanced natural and hybrid ventilation in deep plan spaces whilst making the most of internal heat gains to deliver superb thermal comfort and indoor air quality. Hybrid ventilation focuses on the vital balance of indoor air quality, thermal comfort, and efficiency by choosing the most appropriate mode of ventilation based on the internal and external conditions, allowing the NVHR to be in the most energy efficient mode possible at all stages. This range of products tackles future environmental issues while providing excellent indoor air quality.
NVHR® comprises both natural and mechanical ventilation. Allowing lowenergy hybrid natural ventilation, even in buildings with limited facade and roof space, highly efficient mixing fans mitigate cold draughts in winter and provide a ventilation boost in summer. Fitted with an external temperature sensor, and an internal temperature and CO2 sensor, as well as an intelligent controller the system monitors conditions to create an ideal indoor environment, boosting both productivity and wellbeing.
NVHR® optimises indoor air quality, comfort and efficiency by automatically switching between natural, hybrid and mechanical ventilation, maximising benefits. The unit has three modes: Natural Mode, Summer Boost and Winter Mixing. The mid-season Natural Mode enables the unit to maximise the benefits of passive ventilation by opening the damper and ventilating with zero cost. The Summer Boost function enables the hybrid technology to maximise ventilation and cooler air. In winter the heat recycling strategy offers huge heating-bill savings while providing ventilation to ensure excellent indoor air quality and thermal comfort.
In addition, the NVHR benefits from Secure Night Cool mode which during the summer months provides natural ventilation at night to purge excess heat and reduce the internal temperature to 18 degrees C to help ensure a comfortable indoor temperature at the start of the day.
Featuring easy-to-use controls with manual override NVHR® allows buildings without a Building Management System (BMS) to benefit from the technology while also offering full BMS integration. Furthermore, the NVHR 1700 has ultra-easy app-based commissioning for a faster, safer, and more accurate installation
Easy to install with window or wall interface, the modular design of the NVHR® unit offers flexible installation with different options available depending on the application. When no ceiling void is available the unit can be installed as an exposed unit. NVHR® can also be installed as a ducted unit within the ceiling void. In addition, it is possible to install NVHR® in a bulkhead arrangement.
Designed to meet thermal comfort and air quality criteria of: BB101 (2018); PSBP FOS; ESFA Annex 2F and CIBSE TM52. The Breathing Buildings NVHR® also offers quiet operation and is fully compliant for classrooms, science laboratories and offices. Countless schools and colleges nationwide benefit from Breathing Buildings ventilation units, many of which feature on the company's website. In addition, the NVHR® is ErP compliant and CE certified.
For further information on NVHR® and E-stack ventilation, as well as other products and services offered by Breathing Buildings, visit www.breathingbuildings.com or call us on 01223 450 060.
Energy Efficiency July 2023
36
Partners to build another 109 modular homes in Dorset
and Wiltshire
Housing association Magna, Wiltshire Council and Dorset-based manufacturer Rollalong joined forces last year to tackle the housing crisis using modular building methods. They have pledged to build nearly 1,000 new affordable homes by 2026.
Magna and Wiltshire have now taken another step towards that goal by placing orders for Rollalong to manufacture 109 new, modular homes for five sites across two counties. The partners have used their joint purchasing power to get better value under a money-saving framework created by the South West Procurement Alliance (SWPA).
Magna will make 26 of the homes available for affordable rent or shared
Energy Efficiency July 2023 38
An innovative partnership has agreed to create more than 100 modern, energy-efficient new homes for people in the South West.
ownership in Dorset. They will include 14 at Webber's Piece in Maiden Newton and 12 at the site of the former Royal Manor Arts College on Portland, adding to the 29 Rollalong has already manufactured for the 41-home development. In Wiltshire, the council will create a further 83 new affordable homes across three sites within the county.
Rollalong uses precision engineering techniques to manufacture high-quality modern homes as modules in its factory near Wimborne Minster. These are then transported, fully fitted with kitchens, bathrooms and electrics, to sites where they will become attractive, energy efficient homes.
Modular manufacturing has potential to deliver much-needed new homes faster and more sustainably than traditional brick housebuilding. Overall, the process generates less waste and has a lower carbon footprint. It also creates less disruption to local people, with fewer deliveries to site over a shorter time.
The partners' latest range of modular house types are built to be 'net zero in use', in line with the Government's proposed Future Homes Standard, which will require new homes built from 2025 to produce 75-80% less carbon. The all-electric homes will be heated by air-source heat pumps, with a thermally efficient fabric retaining warmth and helping residents keep their energy bills lower.
The homes can be tailored to the local, often rural setting, with a range of
house types and finishes influenced by customer feedback. The partners also have the only modular approach in the UK accredited by the National Housing-Building Council (NHBC) able to 'step and stagger' terraces of houses so that they have more visual variety.
Magna and Rollalong have already completed 32 new modular homes across sites in Sherborne, Chickerell and Dorchester.
Tony and his husband Kevin recently moved in to their new, rented, modular home at Eddison Avenue in Dorchester. Tony said: "We're so happy in our home. We're warmer than we have been in years. We absolutely love it and cannot believe how lucky we are."
Paul Read, Magna's Director of Sustainability and Investment, said: "These are among the most important new homes Magna has delivered, with our ambition to build the right homes of the right quality in the right places. By collaborating with others and modernising how we build,
we are creating homes for local people that will help address the cost of living, energy challenges and contribute towards the UK's net zero targets.
"Thanks to Government retrofit funding, we also have the opportunity to decarbonise our existing homes, including those neighbouring the new, modular houses at Webbers Piece. These older homes will benefit from external wall insulation, new windows and doors, and air-source heat pumps. The timing means we can look at creating a real sense of place in this rural community."
Steve Chivers, Managing Director of Rollalong, said: "We are delighted to have been awarded this latest contract by Magna Housing and Wiltshire Council to design and build a further 109 modular homes under the partnership.
"The aim of our innovative partnership is to deliver almost 1,000 high-quality, affordable, Net Zero-ready future homes in the South West using a local workforce and local suppliers.
"Manufacturing homes offsite in modules is the future for our industry, and our unique partnership provides the volumes we need to make these modern methods of construction work.
"These are the homes of the future designed for living today, and we're pleased to have the opportunity to promote the benefits of modular housing as a response to a nationwide housing crisis."
Cllr Phil Alford, Cabinet Member for Housing at Wiltshire Council, said: "We're delighted to continue our positive and hugely productive partnership with Magna and Rollalong.
"The houses are built in the most innovative and efficient way, resulting in quality affordable homes for Wiltshire residents, which is a key mission of our business plan.
"Our aim as a council to build 1,000 affordable over a ten-year period is really gathering momentum and we're committed to successfully achieving that for our communities."
Mary Bennell, Director of SWPA, said: "We have worked closely with Magna and Wiltshire Council to provide the innovative procurement solutions required to meet their housing aspirations.
"We were especially proud to support the project by developing a detailed easy to use methodology for assessing the social value outputs at an individual project level for both clients."
www.magna.org.uk
www.rollalong.co.uk
July 2023 Energy Efficiency 39
Paul Read, Director of Sustainability and Investment, Magna; Andy Mead, Residential Development Manager, Wiltshire Council; Steve Chivers, Managing Director of Rollalong; Mary Bennell, Director of SWPA.
Mecalac to showcase REVOTRUCK concept at Plantworx 2023
On stand B-EA1 at this year's Plantworx exhibition (East of England Events Centre, 13-15 June), Mecalac will showcase its industry-defining REVOTRUCK concept to the UK market. The culmination of significant R&D, extensive product innovation and pioneering design advances, the game-changing new model is set to take the sector by storm.
Combining a revolving cabbed dumper with offroad trucking capabilities, REVOTRUCK makes material transport smarter and safer than ever before. Thanks to its unique chassis and central oscillation, operators can safely receive a load before rotating the cab at the touch of a button to face the direction of travel with no visual obstructions.
With two load capacity options – a six-tonne and nine-tonne variant – the revolutionary new model is powered by a Stage V-compliant 74hp Perkins turbocharged engine, delivering 380Nm torque @ 1,380rpm and featuring a DOC and DPF as standard to minimise environmental impact.
Alongside stylish design and state-of-the-art in-cab technology, operators benefit from unrestricted access to all four corners of the cab. This means you can enter and exit the machine quickly and easily, regardless of the position of the operator station. All round visibility reduces downtime for tricky manoeuvres, while three steering modes (2-wheel, 4-wheel and 4-wheel crab) and the tightest turning radius on the market make it the perfect earthmoving solution.
Combining the best of both worlds, REVOTRUCK is a rear dump truck when carrying materials and a highly manoeuvrable site dumper when loading and unloading. Visitors to Plantworx 2023 will be able to see the concept model up close on stand B-EA1, with the official launch set to take place later this year.
In addition to REVOTRUCK, Mecalac will also showcase a number of class-leading models from its latest range of compact construction equipment – from the 8MCR crawler-skid excavator and 9MWR wheeled excavator, to the AX1000 articulated loader, TLB890 backhoe loader, MBR-71 single drum pedestrian roller, 3.5MDX and 6MDX cabbed site dumpers and several ROPS models from its TA site dumper suite. Regardless of application, Mecalac has the perfect solution for every job site.
Mark Royse, Head of Sales at Mecalac Construction Equipment UK, commented: "A brand at the global forefront of compact equipment design and innovation, we're renowned for our pioneering products, first-to-market technologies and rental-tough build quality. As part of our commitment to innovation, we continue to invest heavily in R&D to expand our diverse portfolio and bring groundbreaking new products to market.
"REVOTRUCK is a revolutionary concept designed from the ground up, with the key aim of transforming operator thinking when it comes to safety, efficiency and productivity on site. Offering an agile solution, perfect for even the tightest sites, operators benefit from three steering modes (2-wheel, 4-wheel and 4-wheel crab), as well as the tightest turning radius on the market.
"Following it's preview at Bauma in October 2022 we're already seeing pre-orders from both the UK and further afield."
Plantworx 2023 takes place at the East of England Events Centre between 13-15 June. For more information about REVOTRUCK, or Mecalac's other class-leading compact equipment models, visit www.mecalac.com/en.
July 2023
40
HAUS Mark 10 Years With Charity Cycle for Homelessness
To mark ten years of practice, the founders of Glasgow-based architecture studio HAUS Collective aim to raise £10,000 for homelessness charity, The Marie Trust, by taking on a sponsored 532-mile bike ride from Glasgow to Berlin.
The route will take HAUS Directors Jim Webster and Murray Henderson through iconic landmarks in Glasgow, Newcastle, Amsterdam, Osnabruck, Hannover, Potsdam, and finally, Berlin, where the pair first hatched the plan to go into business together while in a bar in the city with the same name.
HAUS Director Jim Webster said: "Berlin isn't just a destination; it's where Murray and I decided to build a company together. We are very grateful for a decade of success and want to mark this milestone by doing something to support those who've had a much harder ride in life. We chose The Marie Trust, who work tirelessly to support people affected by homelessness in Glasgow and beyond."
HAUS Director Murray Henderson said: "The significance of home is more than just a physical building. It's a safe haven, and for many people, it's a distant dream. We chose The Marie Trust because their mission to provide long-term solutions for
homelessness aligns with our own commitment to good design that benefits communities and fosters sustainable growth.
"This cycling challenge means a lot to Jim and me as we are going back to where it all began and will give us time to reflect and consider the next ten years and our ambitious plans to grow beyond the UK."
HAUS has a portfolio of projects across the UK spanning residential/mixed-use, commercial and student housing. Supporters can follow the cycle challenge across HAUS social media platforms, and a JustGiving page has been set up to collect donations. Frances McKinlay, Chief Officer of The Marie Trust, said: "We are very grateful HAUS has chosen to raise funds for our charity. We provide a range of services, supporting those who are homeless or at-risk, with an emphasis on respect for each person's dignity and a commitment to sustainable solutions."
July 2023
42 To find out more,
visit: justgiving.com/page/haus10yearanniversarycharitycycletoberlin
Wheeled excavator customised for Kent drainage board
Gem Plant Sales has supplied a specialist Wacker Neuson EW65 wheeled excavator to the Upper Medway Internal Drainage Board (IDB).
The customised EW65 will be involved in some pioneering works on watercourses this summer.
Upper Medway IDB is a statutory body set out under the Land Drainage Act to ensure adequate drainage and water management within its river catchments. The board, comprising elected landowners and appointed councillors, is tasked with the oversight and control of ordinary watercourses that lead to the main rivers, which are then controlled on their behalf by the Environment Agency.
While conventional tooling is used for maintenance work across its network, a specialist machine is required by Upper Medway IDB to carry out tasks such as weed clearance and desilting operations, while also being suitable for both on and off-road use, given that travelling can be involved as well as roadside working operations.
Typically, a large tracked machine would be used for these tasks but they lack the flexibility to get themselves from site to site, which is why a roadable wheeled excavator was chosen instead.
The requirement was for smaller profile machine with large reach and a double-jointed boom section.
After discussions with Gem Plant Sales about what Wacker Neuson could offer, the board decided on the 6.5-tonne wheeled excavator with a double boom, extended dipper, and additional Steelwrist omni-hitch.
The board also bought some specialist tools for the machine from West Country attachment specialist Exac-One, including a tree shear and a mulcher head.
Completing the order was a twometre Bradshaw type bucket from Flails Direct for weed and reed clearance. Due to the system requirements of the bucket, however, additional low flow circuits had to be installed, requiring multiple settings, hookups and limiters.
Oliver Pantrey, clerk to the board, said: "The machine will see its first outing on the watercourses this summer and the board would like to thank John, Graham, the staff at Gem Plant Sales, Wacker Neuson, Andrew and Doug at Exac-One, Flails Direct and the team at Steelwrist for their expertise, patience, and quality service to deliver this incredibly diverse product."
July 2023
43
Health & Safety Update JULY 2023 www.healthandsafetyupdate.co.uk Industry News - Safety & SecurityPPE - Tools & Equipment
WELCOME
July 2023
Health & Safety Update focuses on the importance of safety within occupational and domestic environments – ensuring pro-activity rather than reactivity. We change attitudes towards Health & Safety measures, teaching our associates how to implement guidelines, prevent negligence, prevent injury and preventing the worst case scenario.
www.healthandsafetyupdate.co.uk
Publication Manager - Jake Page: E: jake@healthandsafteyupdate.co.uk T: 01843 581364 Advertising Manager - Kelly Knight: E: kelly@healthandsafteyupdate.co.uk T: 01843 581364 Head of Copy - Leigh Little: E: leigh@jetdigital.co.uk T: 01843 581364
KNIPEX LAUNCHES THE MODULAR X18 TOOL BACKPACK
The new KNIPEX Modular X18 (00 21 50 LE) tool backpack aims to allow its users to carry their tools, laptop or accessories comfortably.
The Modular X18 backpack can hold up to 15kg and adapts perfectly to its wearer, thanks to the fully foldable front and back, a laptop compartment, a removable tool board and ergonomic back padding.
The durable fabric made from sustainable recycled synthetic fibre is splash-proof and easy to clean. The waterproof, 6cm-high base shell made of impact-resistant plastic ensures that the backpack stands firmly on the ground when open or closed.
Innovative FIDLOCK connectors and adapters with fabric loops and MOLLE straps provide options for individual tool storage and access to those tools. There are also two separate inner compartments on the front and back for tools, measuring devices, and a 15" notebook or tablet.
With a total of 21 straps, 37 pockets and a luggage strap, everything that needs to be close at hand can be stowed away - whether it's tools or a laptop. A luggage strap also allows it to be attached to the telescopic handles of tool cases.
The practical backpack weighs only 2.9kg and is available empty or fully equipped for the electrical or plumbing sector.
The KNIPEX Modular X18 Electric (00 21 50 E) is equipped with 16 KNIPEX tools, a total of 22 branded tools, partially VDE-tested according to DIN EN 60900.
For HVAC professionals, the KNIPEX Modular X18 Plumbing (00 21 50 S) has been packed with 12 KNIPEX tools, a total of 17 branded tools, also partially VDEtested according to DIN EN 60900.
The Modular X18 recently won the Plus X Award in the categories ease of use, functionality, high quality and ergonomics.
48 HEALTH & SAFETY UPDATE
www.knipex.com
LOOK COOL, STAY COOL WITH SNICKERS WORKWEAR SUMMER TOPWEAR
These lightweight, functional tops are designed for work in warmer weather and come in a range of over 50 T- and Polo shirt styles.
From the new Khaki to Class 1,2 and 3 High-Vis options, Snickers Workwear has tops and colour choices for those professional tradesmen and women who want to look and stay cool on site this summer.
Look out for the LiteWork tops, all made from a functional and quick-drying polyester fabric that delivers everyday comfort and UPF40+ protection in sunny weather. They also have a bio based anti-odour finish for cool, ventilating comfort when it's warm on site.
Whatever style option you choose, every Snickers Workwear summer top has a street-smart body-mapping design for a great fit, outstanding functionality and long-lasting comfort – all day, every day.
Getting more information on the Snickers
Workwear clothing range is easy. You can call the Helpline on 01484 854788; check out www.snickersworkwear.co.uk and or email sales@hultaforsgroup.co.uk
50 HEALTH & SAFETY UPDATE
PEDESTRIAN - MACHINE PREVENTION ENGINEERING
Our third-generation smart watch, R-Link®, builds upon our trusted HAVS monitoring capability with new functionality to alert an operator when they are within dangerous proximity to active machinery
Proximity Detection Analytics
1 A versatile multi-purpose wearable linking employers to their employees in the field
2 Built on 20+ years experience in managing electronic devices in arduous environments
For more information about how R-Link can support your prevention engineering contact Reactec:
T: 0131 221 0920 sales@reactec.com www.reactec.com
3
Electronic thumbs up figurable pedestrian
Scalable, robust eco-system for managing large data sets of personal data - seamlessly
Pedestrian Watch Informative display Configurable haptic alerts 2 3 Driver Watch
Auto pair to vehicle
warnings
Reactec Analytics Near hit reports Interactive heatmaps Worker behaviours 1 2 3 Inform safer workflows 4 UWB Beacon Field configurable range UWB for accuracy & speed 1 2 Flexible mounting including magnetic 3
MSA SAFETY SPONSORS Hard Hat Awareness Week 2023
MSA Safety, a leading global manufacturer and supplier of safety equipment and PPE for the construction industry, is delighted to announce that it will be sponsoring the UK's Hard Hat Awareness Week in 2023.
Now in its fourth year, Hard Hat Awareness Week was specifically designed and created to encourage best practice around safety equipment, awareness of head injuries, and to educate on real-life impact scenarios.
As chief sponsor of Hard Hat Awareness Week, MSA Safety will be taking part in the event in a variety of ways, from roundtables and discussion panels to product demos – all with the aim of supporting the initiative's efforts to highlight the criticality of wearing head protection when working in risky situations.
Russel Pieters, Senior Field Sales Manager for MSA comments: "We're absolutely delighted to be sponsoring Hard Hat Awareness Week this year, as a company that has a lasting heritage and huge focus on head protection helping to keep people safe whilst they work."
Head protection is a critical issue that warrants greater attention. According to research conducted in the UK, around one in five of all fatal and non-fatal injuries are head related. This is compounded by unsafe habits.
Despite hard hats being a critical component of keeping employees safe from harm, a MSA Safety survey revealed that nearly half of workers "rarely" or "don't ever" wear a hard hat, while less than one in five wear a hard hat most of the time.
"HHAW is a great event which presents a fantastic opportunity to really raise awareness of the risks of not getting head protection right, as well as the benefits of choosing the best safety equipment for workers. At MSA we disregard the notion that hard hats serve one purpose. Physical safety is paramount, but there are many associated benefits of great head protection, from confident and happy workers to more productive and efficient businesses" explains Pieters.
Chris Tidy, Founder of Hard Hat Awareness Week, adds: "We're extremely pleased to welcome MSA Safety on board as key sponsor of HHAW. Manufacturers have such a fundamental role to play in ensuring the highest levels of safety when it comes to head protection, so we're excited to have such a formidable player in safety strongly represented during this year's edition. MSA has been really forthcoming in their support of what we're trying to achieve."
From June 12-18, Hard Hat Awareness Week promises to be week packed of networking and educational opportunities. Those interested in taking part and/or helping to raise awareness of head injuries and the need for appropriate PPE should visit the event's website at www.hardhatawarenessweek.com.
52 HEALTH & SAFETY UPDATE
Dust Control Takes Centre Stage: HSE to Conduct Targeted Site Visits This Summer
Industry expert Tim Turney at occupational hygiene and environmental expert Casella, shares how employers can effectively protect their workers from hazardous exposure to dust
Dust in the workplace continues to receive national attention as a hidden killer. The latest Health & Safety Executive (HSE) statistics revealed that 12,000 deaths were reported as a result of lung disease from past exposures at work. Annually, there are an estimated 19,000 new cases of lung or breathing problems believed to be caused or made worse by the working environment.
To support the health and safety of workers, the HSE is planning targeted site visits across the UK this summer, supporting its "Dust Kills" campaign focused on respiratory risks from hazardous dust exposure.
There are a wide range of substances in the workplace that have the potential to cause harm to health if ingested, inhaled, or in contact with skin, often leading to irreversible respiratory diseases, asthma or chronic obstructive pulmonary disease (COPD).  Inspectors will check if control measures are in place to protect workers from inhaling construction dust, including silica (Respirable Crystalline Silica/RCS) and wood dust.  They will also check that asbestoscontaining materials have been identified and removed or managed where necessary to prevent or reduce exposure.
Under the Control of Substances Hazardous to Health regulations (COSHH), the levels of inhalable general dust in the workplace should
not exceed 10mg/m3 and the level of respirable dust must not exceed 4 mg/m3. Employers are advised to control levels constantly to ensure such maximums are never reached. From the thousands of substances that can be found within a working environment, 500 are given specific limits, under Workplace Exposure Limits regulations, commonly referred to as WELs. For example, cobalt metal has an exposure limit of 0.1 mg/ m3 and silica is 0.1 mg/m3, meaning workers can only be exposed to a small amount before the substance potentially becomes hazardous to health. If such substances are identified in the working environment, employers must be familiar with the relevant exposure limit figures.  If a substance does not have a published WEL, it doesn't mean it is safe and exposure should be limited to as low as is practicably possible.
Personal monitoring in the form of personal dust sampling pumps is the preferred method to measure dust exposure levels in the workplace, allowing employers to remain compliant with government safety standards with a completely accurate record of individual exposure levels.
54 HEALTH & SAFETY UPDATE
Personal sampling pumps offer a more enhanced monitoring system that can always provide data records.  Data can be collected throughout seasonal and weather changes - in the summer months, there may be better ventilation, where windows might be open, as opposed to winter months, where lower ventilation can make for a dustier environment.  Based on the findings, further practices for dust control can be modified. Workers may be required to wear additional respiratory protective equipment, or the location may need to be fitted with ventilation systems.  When new processes are introduced,
including new machinery and ventilation equipment systems, the sampling pumps enable tests to keep exposure limits to a minimum. Ultimately, this allows workforces to become more engaged, with more insight than ever on the steps being taken to measure and improve their health in the workplace.
Casella urges businesses to put measures in place to protect employees from hazardous exposure as occupational lung disease continues to impact the lives of workers in Great Britain.

www.casellasolutions.com
To advertise with Health & Safety Update get in touch with one of the team today kelly@healthandsafetyupdate.co.uk jake@healthandsafetyupdate.co.uk 01843 581 364 Health & Safety Update www.healthandsafetyupdate.co.uk