celebrating 100 years! Treating Special Needs Patients Under the Americans with Disabilities Act Florida Residents with Disabilities and Oral Health Needs How to Excel When Treating Special Needs Patients DentalAccessingCare Real People, Real Stories
2 S C OTT RUTHSTROM • GeneralManager/COO scott.ruthstrom@fdaservices.com•850.350.7146 C A R R I E MI Director Of Insur erati o n s carrie.millar@fdaservices.com•850.350.7155 R I CK D 'ANGELO • WEST FLORIDA rick.dangelo@fdaservices.com •813. 475. 6 9 4 8 dennis.head@fdaservices.com•407.359. 9 7 0 0 DENNISHEAD • CENTRAL FLORIDA J OE PERRETTI • SOUTH FLORIDA joe.perretti@fdaservices.com•305. 665. 0 4 5 5 D A N ZOTTOLI•ATLANTIC COAST dan.zottoli@fdaservices.com•561. 791. 7 7 4 4M I KE TROUT• NORTH FLORIDA mike.trout@fdaservices.com •904.254. 8 9 2 7 THE FDAS TEAM IS FOCUSED ON YOU AND YOUR PRACTICE MALPRACTICE • OFFICE INSURANCE • CYBER INSURANCE • WORKER'S COMP • DISABILITY Came for the insurance ... Stayed to support my profession.
1 | TODAY'S FDA september/october 2022 TABLE OF CONTENTS SEPTEMBER/OCTOBER 2022 floridadental.org SPECIAL NEEDS issue 2033 34 CHECK OUT TODAY'S FDA ONLINE! IN EVERY ISSUE 2 Staff Roster Preventive20Legislative16Did12President's7Contributors4MessageYouKnow?Action news@fda2265 DiagnosticAdvertisingCareerDiscussion70Center73Index76 Off the Cusp 8 | Treating Special Needs Patients Under the Americans with Disabilities Act 14 | BOD – Proposed Revision to Anesthesia Rule and More! 18 | FDAPAC-supported Candidates 29 | FDA Governance Update: Process Continues to Move Forward 32 | More than Just Esthetics: Orthodontic Considerations for the Patient with Down Syndrome 34 | How to Excel When Treating Patients with Special Needs 38 | The Arc of Florida - Advocates and Supports People with Intellectual and Developmental Disabilities 41 | Accessing Dental Care 42 | Orthodontic Care for Patients with Tactile Hypersensitivity 44 | Treating Special Patients is Special Indeed 48 | Florida Residents with Disabilities and Oral Health Needs 50 | Real People, Real Stories: In Their Own Words 54 | FDC2022 Recap 58 | FDC2023 Speaker Preview: Pediatric Sleep Dentistry: Getting Parents on Board
To contact an FDA board member, use the first letter of their first name, then their last name, followed by @bot.floridadental.org. For example, to email Dr. Hugh Wunderlich, his email would be hwunderlich@bot.floridadental.org.
GRAPHIC DESIGN COORDINATOR AJ Gillis
Lywanda Tucker • peer review coordinator
bgiblin@floridadental.org • Ext. 7137 lboutwell@floridadental.org • Ext. 7138 dfoy@floridadental.org • Ext. 7165 jamie.idol@fdaservices.com • Ext. 7142 mrye@floridadental.org • Ext. 7139 staylor@floridadental.org • Ext. 7119
Casey Stoutamire • director of third party payer and professional affairs
Dr. Gerald Bird • Cocoa
ACCOUNTING
EXECUTIVE OFFICE
SECRETARY
COMMUNICATIONS AND PUBLICATIONS
Judy Stone • leadership affairs specialist
Greg Gruber • chief operating officer/chief financial officer
Stephanie Taylor • membership dues coordinator
DIRECTOR OF PUBLICATIONS
COMMUNICATIONS AND MEDIA COORDINATOR
EXECUTIVE DIRECTOR Drew Eason, CAE • Tallahassee
Leona Boutwell • finance services coordinator
SECOND VICE PRESIDENT Dr. John Paul • Lakeland
FDA FOUNDATION
Breana Giblin • director of accounting
Kelsey Simmons • communications and media coordinator
rthompson@floridadental.org • Ext. 7118 jrunyan@floridadental.org • Ext. 7113 agillis@floridadental.org • Ext. 7112 ksimmons@floridadental.org • Ext. 7115
Jamie Idol • FDAS support services coordinator
Mitzi Rye • fiscal services coordinator
Drew Eason • chief executive officer/executive director
Deanne Foy • finance services coordinator
BOARD OF TRUSTEES
PRESIDENT-ELECT Dr. Beatriz Terry • Miami
deason@floridadental.org • Ext. 7109 ggruber@floridadental.org • Ext. 7111 cstoutamire@floridadental.org • Ext. 7202 lbell@floridadental.org • Ext. 7114 jstone@floridadental.org • Ext. 7123 ltucker@floridadental.org • Ext. 7143
Jill Runyan • director of publications
EDITOR
FIRST VICE PRESIDENT Dr. Jeffrey Ottley • Milton
Lianne Bell • leadership affairs manager
Dr. Dan Gesek • Jacksonville
545 John Knox Road, Ste. 200 • Tallahassee, FL 32303 • 800.877.9922 or 850.681.3629
IMMEDIATE PAST PRESIDENT Dr. Dave Boden • Port St. Lucie
Kristin Badeau • foundation coordinator
Kelsey Simmons
Renee Thompson • director of communications and marketing
Dr. Tom Brown • Orange Park | Dr. Christopher Bulnes • Tampa | Dr. John Coroba • Lake Mary | Dr. Bethany Douglas • Jacksonville Dr. Karen Glerum • Boynton Beach | Dr. Reese Harrison • Lynn Haven | Dr. Bertram Hughes • Gainesville | Dr. Mark Limosani • Weston Dr. Irene Marron-Tarrazzi • Miami | Dr. Eddie Martin • Pensacola | Dr. Paul Palo • Winter Haven | Dr. Mike Starr • Wellington Dr. Don lIkka • speaker of the house, Leesburg | Dr Rodrigo Romano • treasurer, Miami
R. Jai Gillum • director of foundation affairs
To call a specific staff member below, dial 850.350. followed by their extension.
2 rjaigillum@floridadental.org • Ext. 7117 kbadeau@floridadental.org • Ext. 7161
Jill Runyan
AJ Gillis • graphic design coordinator
PRESIDENT
Dr. Hugh Wunderlich, CDE • Palm Harbor
jahart@floridadental.org
Kelly Dee • commercial account advisor
Joshua Braswell • membership coordinator
Isabelle McCreless • FDC program coordinator
Scott Ruthstrom • chief operating officer
Tessa Daniels • commercial account advisor
• Ext. 7103 imccreless@floridadental.org
Alexandra Abboud • governmental affairs liaison
• director of information systems
MEMBER RELATIONS
ldarnell@floridadental.org
Joe Anne Hart • chief legislative officer
Mackenzie Johnson • FDC meeting assistant
krios@floridadental.org • Ext. 7121 mbakan@floridadental.org
Larry Darnell
Ste. 201 • Tallahassee, FL 32303 •
Megan Bakan • member access coordinator
Christine Trotto • membership concierge
Porschie Biggins • Central FL membership commercial account advisor
• Ext. 7159 marcia.dutton@fdaservices.com • Ext. 7148 porschie.biggins@fdaservices.com • Ext. 7149 maria.brooks@fdaservices.com • Ext. 7144 davis.perkins@fdaservices.com • Ext. 7145 melissa.staggers@fdaservices.com • Ext. 7154 dbasista@fdaservices.com • Ext. 7156 tessa.daniels@fdaservices.com • Ext. 7158 kelly.dee@fdaservices.com • Ext. 7157 liz.rich@fdaservices.com • Ext. 7171
Perretti, SBCS director of sales • South Florida cell: joe.perretti@fdaservices.com305.721.9196RickD'Angelo,CICdirectorofsales•WestCoast813.475.6948cell:813.267.2572rick.dangelo@fdaservices.com
Group & Individual Health • Medicare Supplement • Life Insurance • Disability Income • Long-term Care • Annuities Professional Liability • Office Package • Workers' Compensation • Auto • Boat
scott.ruthstrom@fdaservices.com
Liz Rich • commercial account advisor Zottoli, SBCS,
Danielle Basista • commercial account advisor
3 | TODAY'S FDA september/october 2022
Davis Perkins • Atlantic Coast membership commercial account advisor
Melissa Staggers • West Coast membership commercial account advisor
• Ext. 7162
• Ext. 7146 carrie.millar@fdaservices.com • Ext. 7155 carol.gaskins@fdaservices.com
• Ext. 7105 bmartin@floridadental.org
Kerry Gómez-Ríos
Crissy Tallman • director of conventions and continuing education
• Ext. 7205 aabboud@floridadental.org
Carol Gaskins • commercial accounts manager
DIF, LTCP director of sales • Atlantic Coast directorDennisdan.zottoli@fdaservices.comcell:561.791.7744561.601.5363Head,CICofsales•CentralFlorida877.843.0921cell:407.927.5472dennis.head@fdaservices.comMikeTroutdirectorofsales•NorthFloridacell:904.254.8927mike.trout@fdaservices.com
Marcia Dutton • membership services assistant
INFORMATION SYSTEMS
• Ext. 7106 drhodes@floridadental.org
• director of member relations
• Ext. 7108 mjohnson@floridadental.org
Jamie Graves • legislative assistant
Dan
Joseph
• Ext. 7100 jbraswell@floridadental.org • Ext. 7110 ctrotto@floridadental.org • Ext. 7136
Charles Vilardebo • computer support technician
Maria Brooks • South FL membership commercial account advisor
GOVERNMENTAL AFFAIRS
FLORIDA DENTAL CONVENTION AND CONTINUING EDUCATION
545 John Knox Road, 800.877.7597 or 850.681.2996
ctallman@floridadental.org
• Ext. 7102 cvilardebo@floridadental.org • Ext. 7153
Brooke Martin • FDC marketing specialist
Deirdre Rhodes • FDC exhibits coordinator
Carrie Millar • director of insurance operations
FDA SERVICES
• Ext. 7204 jgraves@floridadental.org • Ext. 7203
YOUR RISK EXPERTS
GABRIELA
DEBORAH S.
4 september/october 2022
MEGHNA
ALISHA
LINTON THE ARC OF FLORIDA TRAINING AND ADVOCACY DIRECTOR alisha@arcflorida.orgPage38
ASENSI, DMD, MPH grolland@miamichildrenssmiles.comPage44
DMD jpaul@bot.floridadental.orgPage32
DASSANI, DMD meghna@meghnadassani.comPage58 CONTRIBUTORSGUEST GREGORY SCOTT DDS, MS gps@scottsmiles.comPage32 JONATHAN SCOTT DMD, MS jds@scottsmiles.comPage32 ERIN TAYLOR, DMD taylorem@hotmail.comPage34 ALLEN WONG, DDS, EdD DAB-SCD awong@pacific.eduPage48 H. BARRY WALDMAN DDS, MPH, PhD h.waldman@stonybrook.eduPage48 DREW JOHNSON, DDS jajomfs@aol.comPage29 STEVEN PERLMAN DDS, MSCD, DHL (HON) sperlman@bu.eduPage48
DDS drsarah@fishortho.comPage42
JOHN PAUL,
MINNIS AUSLEY MCMULLEN dminnis@ausley.comPage8
SARAH HOWLE,
TIMOTHY GARVEY,
DMD tgarvey@dental.ufl.eduPage41
SAJA ALRAMADHAN, BDS oralpath@dental.ufl.eduPage65
JOE ANNE HART
BHATTACHARYYA,INDRANEEL DDS oralpath@dental.ufl.eduPage65
NADIM M. ISLAM, DDS oralpath@dental.ufl.eduPage65
FDA CHIEFOFFICERLEGISLATIVE jahart@floridadental.org850.350.7205Page16
CASEY STOUTAMIRE, ESQ. FDA DIRECTOR OF THIRD PARTY PAYER & PROFESSIONAL AFFAIRS cstoutamire@floridadental.org850.350.7202Page12&14
HUGHFDADDS,WUNDERLICH,CDEEDITOR hwunderlich@bot.floridadental.org850.681.3629Page76
FDA PRESIDENT gbird@floridadental.org850.681.3629Page7
CARRIE MILLAR FDA SERVICES DIRECTOR OFOPERATIONSINSURANCE carrie.millar@fdaservices.com850.350.7155Page20
CONTRIBUTORS september/october 2022
JERRY BIRD, DDS
5 | TODAY'S FDA september/october 2022
7 | TODAY'S FDA september/october 2022
president's message
By Jerry Bird, DMD, FDA President
As an FDA member, I hope each of you will take the time to see more special needs patients in your practice. They may take a little extra time, they may decrease the production that day, but you will make a difference in their life. The payback is that they will also make a big difference in your life and your team's lives as well. Go ahead, be a hero! You can do a lot of good for those patients in your community with special needs.
special caringpatientsneedsneeddentists
Success in the effort of treating all patients fairly and without prejudice begins with each of us making a commitment to our profession and community.
Dr. James Antoon, a good friend and periodontist, recently said: "Ultimately our profession is judged by our ability to care for each other including those who need a little more compas sion and understanding. There is a large population of citi zens challenged by physical, medical, economic and societal barriers to health and dental care. Florida Medicaid has a poor record when it comes to meeting those needs. Our Flor ida Dental Association (FDA) Foundation's Mission of Mercy (FLA-MOM) and other local volunteer efforts are essential in providing a small part of the solution. Unfortunately, what dentists do in their own practices for those in need largely goes unreported; that is why FLA-MOM is an essential part of our profession's commitment to the underserved."
We have a good friend in Dr. Don Ilkka, speaker of the FDA House of Delegates and former FLA-MOM co-chair. He recently told me that there have been times in his career when he felt he really made a difference. One way was his experience with his work at St. Lukes Free Clinic in Eustis, Fla. "There is that second when I re alize I have really touched my special needs patients. It happens when they no longer have fear or apprehension when I walk in the room." He continued that many like to hug as a way to thank him. Although Don says he is not a hugger, he never turns down one of their hugs. Don concluded, "We never treat special needs patients for accolades, but when I am successful with them, I walk just a little taller."
Special needs patients are people who could have countless conditions or injuries that can make standard dental procedures more difficult. These may be due to physical, medical, develop mental or cognitive conditions that require special consideration when receiving dental treatment and can include people with autism, Alzheimer's disease, dementia, Down syndrome, spinal cord injuries, brain injuries and more. Caring for a special needs patient takes compassion, understanding and patience. While many dentists accommodate for special needs patients, some dentists focus on meeting the needs and working with the limita tions of these patients.
Many of you know that I suffered a significant brain injury during a racing bicycle accident in 2020. Though I am not in active practice, I enjoyed taking care of special needs patients and I still enjoy seeing them in our office. All of us need someone who cares. When a patient is in need, someone has to stand up and help. Special needs patients need caring, too. Helping a patient get out of pain and back to wellness is important and helps us all feel better in some way. I really miss that now. Of course, I can help in other ways, but now I know on a firsthand basis how much we all need providers who care and take the time needed with each patient.
The Act consists of three parts: Title I for employers with 15 or more employees; Title II for governmental entities; and Title III for places of public accommodation. I will be discussing Title III.
Title III – Places of public accommodation. Do not be fooled by the use of the word "accommodation." Under this law, the definition is much broader than one would think. Any
8
" " It is safe to say that edhavehereDisabilitiesAmericansthewithActistostay.Ifyounotyettreataspecialneedspatient,nowisthetimetoputprotocolsinplacetohandlesuchasituation.
Treating Special Needs Patients Under the Americans with Disabilities Act
The Americans with Disabilities Act (the Act) was signed into law in 1990, and was amended in 2008, increasing the types of conditions covered by it. In Aug. 2022, the American Dental Association (ADA) clearly stated its support of the Act and the ADA's commitment to ensure equity in providing oral health care to patients with disabilities. This article will give you a brief overview of the applicable provision of the Act and some key areas to focus on for purposes of compliance.
By Deborah Minnis
The federal Department of Justice (DOJ) was tasked with imple menting Title III of the Act. The DOJ has developed extremely detailed rules and regulations relating to removal of the physical barriers to access. Because these regulations have been in place
What does Title III of the Act generally prohibit?
Physical barriers are generally easier to identify and correct –making accommodations for barriers that are less easily identifi able is more challenging. More recently, major areas of litigation seem to center around such barriers, i.e., use of service animals, failure of the healthcare provider to provide auxiliary aids or services to facilitate equal access to the goods or services and website inaccessibility. Below is a brief discussion of each area.
The issue raised most frequently in litigation is when an in-per son American Sign Language interpreter must be provided. These inquiries are very fact intensive. As a rule of thumb, the more complex or complicated the procedure or treatment is, the more likely the use of an in-person interpreter will be deemed neces sary.
How is the Act being implemented and what are some major areas of concern?
n Motion picture houses, theaters, concert halls, stadiums or other places of exhibition or entertainment;
n Bakers, grocery stores, clothing stores, hardware stores, shopping centers or other sales or rental establishments;
Auxiliary Aids – The Act requires the provision of auxiliary aides and services to assist those individuals who are vision, hearing or speech impaired. The law requires that appropriate auxiliary aides must be provided where they are necessary to ensure effec tive communication. Appropriate auxiliary aids can include, but are not limited to, qualified sign language interpreters, qualified note takers, video remote interpreting systems, computer-aided transcription services, written materials in Braille or large print, qualified speech-to-speech interpreters, and the exchange of written notes. The method of communication used must be ap propriate under the circumstances. To determine effectiveness, the length, nature, complexity and context of the communication has to be considered. The method of communication normally used by the patient must also be considered.
This is not an exhaustive list but is intended to illustrate the wide range of businesses covered under Title III of the Americans with Disabilities Act. As you can see, professional offices of healthcare providers are considered places of public accommodation under this Act.
t
entity that provides goods and services to the public is consid ered a public accommodation. For example, in addition to hotels, motels, and lodging establishments, the following entities are considered places of public accommodation:
9 | TODAY'S FDA september/october 2022
human resources
n Laundromats, dry-cleaners, banks, barber shops, beauty shops, travel services, shoe repair services, funeral parlors and gas stations.
The law itself specifically reads: "No individual shall be discrim inated against on the basis of disability in the full and equal enjoyment of the goods, services, facilities, privileges, advantages or accommodations of any place of public accommodation by any person who owns, leases (or leases to), or operates a place of public accommodation." Discrimination can come in the form of (1) denial of benefits, (2) providing unequal benefits, or (3) pro viding separate or different benefits to disabled individuals from those offered to abled individuals.
Service Animals - Dogs are the only animals recognized as service animals under the Act. Under the Act, the definition of service animal does not include emotional, companion, or com fort animals. The service dog must be individually trained to do work or perform tasks for an individual with disabilities. The tasks performed by the dog must be directly related to the individual's disability. For example, for a person with diabetes, the dog may be trained to alert when the person's blood sugar reaches a high or low level.
n Restaurants, bars, or other establishments serving food or drink;
n Professional offices of a healthcare provider, hospitals, insurance offices, lawyer offices;
since 2008, most construction and significant renovations since that time have been done in compliance with these regulations.
10
human resources
11
Conclusion – It is safe to say that the Act it is here to stay. If you have not yet treated a special needs patient, now is the time to put protocols in place to handle such a situation. The more information you have in advance, the better you can make the ex perience for your patients and staff. If you have treated a special needs patient, you should review that experience and determine whether the protocols used were adequate or need to be revised. In addition, as with any law, there are people and groups who will test a company's implementation of its provisions. It is better to be proactive than reactive.
Website Accessibility – On March 28, 2022, the DOJ issued guidance on website accessibility under the Act. These regula tions expressly apply to medical offices. The DOJ did not set out detailed regulations in this area in the manner it did with removal of physical barriers; instead, businesses have flexibility in meeting this standard. The DOJ identified the technical standards devel oped under the Web Content Accessibility Guidelines (WCAG) as helpful guidance to ensure compliance. The most recent version of the WCAG, WCAG 2.1, is now available. It is important to note that though the DOJ has allowed businesses flexibility in this area, it has made it a priority in its enforcement efforts, and compliance is still required. Businesses must ensure that their websites are accessible.
If you know of someone who would be a good consumer member, flhealthsource.gov/ board-members contains material that provides insight into the duties and responsibilities of the role.
A consumer position is still vacant. The BOD is responsible for licensure, monitoring and ensuring the safe practice of dentists and dental hygienists in their service to the people of the state. The BOD consists of 11 members appointed by the governor and confirmed by the Florida Senate. Seven members must be licensed dentists actively engaged in clinical practice; two members must be actively practicing dental hygienists; and two members must be consumers employed in a field or occupation that is not related to the dental profession. The BOD meets four times a year at various locations around the state and the various committees and councils meet via conference call in between those meetings.
Do You Know Someone Who Could Be Interested in Becoming a BOD Member?
12 did you know?
For further questions, please contact FDA Director of Third Party Payer and Professional Affairs Casey Stoutamire at 850.350.7202 or cstoutamire@floridadental.org
Did you know there is currently one open position on the Florida Board of Dentistry (BOD)?
By Casey Stoutamire, FDA Director of Third Party Payer and Professional Affairs
" There's aN open consumer position on the board of dentistry. Do you know someone who might be interesed in serving?
SUMMARY:
Non-opioid interventional procedures or treatments, which may include: acupuncture, chiropractic treatments, massage, physical or occupational therapy, or other appropriate therapy are available.
Pa t ien t 's risk o r h is to r y o f c o n t r oll e d s u bs t ance ab u se o r mis u se , an d pa t ien t 's pers o na l preferences .
DOCUMENT IN PATIENT'S RECORD N o n- o pi o i d a lt erna t i v es c o nsi d ere d . PROVIDE "Alternatives to Opioids," an educational information pamphlet created by the Florida Department of Health printed or in electronic format (required, available at bit ly/2KXvZ2h). Also, a checklist and poster LANON-OPIOIDLTERNATIVESAW: GO TO bit.ly/2KXvZ2hExclusive Member Benefit!
DISCUSS
HEALTH CARE PROVIDER CHECKLIST:
FOR THE LATEST ON OPIOIDS, GO TO: FLORIDADENTAL.ORG/NYK OPIOIDS
A dv an t ages an d d isa dv an t ages o f n o n- o pi o i d a lt erna t i v es .
Non-opioid alternatives for pain treatment, which may include non-opioid medicinal drugs or drug products are available.
All health care providers must include non-opioid alternatives for pain and pain management electronically or in printed form in their discussions with patients before providing anesthesia, or prescribing, ordering, dispensing or administering a schedule II controlled substance for the treatment of pain. Effective July 1, 2021.
INFORM
13 | TODAY'S FDA september/october 2022
Sections (1)-(5); (7)-(9) No change
BOD members present included: Dr. T.J. Tejera chair; Drs. Brad Cherry, Tom McCawley Miro and Nick White; hygiene members, Ms. Karyn Hill and Ms. Angela Johnson. Dr. Christine Bojaxhi and consumer member Mr. Fabio Andrade were absent (excused). There is one consumer member position open on the board that the governor has yet to
The board also approved a proposed revision to the anesthe sia rules specifically about inspections. The main addition to Rule 64B-14.007(2), Inspection of Facilities and Demonstration of Sedation Techniques, states: (d)Demonstration of General Anesthesia/Deep Sedation, Moderate Sedation, and Pediatric Moderate Sedation as set forth in above subsections (2)(a)-(c) of this rule shall be conducted in accordance with the minimum standards of diagnosis and treatment when measured against generally prevailing peer performance. A demonstration that is not performed in accordance with minimum standards shall be cause for a failing
grade.TheBOD
(6) General supervision requires that a licensed dentist examine the patient, diagnose a condition to be treated, and authorizes the procedures to be performed but need not be present when the authorized procedures are being per formed. The authorized procedures may also be performed at a place other than the dentist's usual place of practice.
Anesthesia Committee met the afternoon before the full board meeting. It asked board counsel to work on language removing the prohibition on the use of Dexme detomidine by moderate sedation permit holders. The committee wants the rule to require the den tist to have an electrocardiogram, know how to read it and have a continuing education course on the drug if he/she is going to use the drug for sedation. The committee will meet again to discuss proposed language with the intent to bring the proposal to the full board at the Novem ber meeting. As always, the FDA will keep you updated with any Asdevelopments.areminder,in
November 2021, the board unanimously ap proved language allowing a hygienist with appropriate training to administer nitrous oxide to American Society of Anesthesiology (ASA) I-III patients under indirect supervision. Language was
Proposed Revision to Anesthesia Rule and More!
Thefill.
board of dentistry
14
By Casey Stoutamire, FDA Director of Third Party Payer and Professional Affairs
The Florida Board of Dentistry (BOD) met in Tampa on Friday, Aug. 12, at 7:30 a.m. The Florida Dental Association (FDA) was represented by FDA BOD Liaison Dr. Andy Brown and Director of Third Party Payer and Professional Affairs Casey Stoutamire. Dr. Jim Haddix was also in atten dance. Several hygiene students from St. Petersburg College and Hillsborough Community College also attended the meeting.
board approved proposed revisions to Rule 64B5-16.001 suggested by the Council to Dental Hygiene to align the rule with Florida Statute 466.003(10). The rule will now read: 64B5-16.001 Defintions of Remediable Tasks and Supervision Levels.
There were six disciplinary cases, two informal hearings, and one petition for medication of final order dealing with failing to meet the minimum standard of care for the treatment of minor children in braces; root canals by a general dentist; periodon tal surgery (sedation issues) where the patient ended up in the intensive care unit intubated for three days and in the hospital for nine days; a wrong tooth extraction; and failing to keep adequate records. If you have not attended a BOD meeting, it is suggested that you take the opportunity to attend and see the work of the BOD. It is much better to be a spectator than a participant in BOD disciplinary cases.
As a reminder, in November 2021, the board unanimously approved language allowing a hygienist, with appropriate training, to administer nitrous oxide to ASA I-III patients under indirect supervision.
also approved that stated a hygienist, with appropriate training, can only administer nitrous oxide to ASA IV, special needs and previously sedated patients under direct supervision. This rule is now effective.
advise the board on this and any other changes it has made. The board can then make any necessary revisions to the rule.
The next BOD meeting is scheduled for Friday, Nov. 18, at 7:30 a.m. ET in Ft. Lauderdale.
At its Nov. 18, 2022 meeting, the board will also be discussing the rules on licensure as they relate to the timing of the dental exam. Currently, the Florida rule requires an applicant to complete and pass all parts of the American Board of Dental Examiners (ADEX) exam within 18 months of taking the first part of the exam. However, the Commission on Dental Competency Assessments (CDCA) rule (which the Florida rule was modeled after) now states that all parts of the ADEX exam must be completed within 18 months of an applicant starting his/her D4 year. As such, repre sentatives from the CDCA will attend the November meeting to
15 | TODAY'S FDA september/october 2022
• Candidates
The Florida Dental Association's Governmental Affairs Office (GAO) would like to invite you to join in on our listening sessions to learn about legislative issues that may have an impact on the dental profession, political issues that could affect the dental industry, and a number of other hot topics that may be of interest to you!
•
• FDA Members • National
POTENTIAL GOVERNMENTALGUESTS:AFFAIRS
TEAM:
IN THE KNOW WITH GAO
JOE ANNE HART Chief Legislative jahart@floridadental.orgOfficer
ALEXANDRA ABBOUD Affairs aabboud@floridadental.orgLiason
JAMIE GRAVES Legislative jgraves@floridadental.orgAssistant
Governmental
Webinar series for FDA members to stay informed on legislative and political issues.
The listening sessions will be scheduled for mid-afternoon, 30-minutes long and will allow you to ask questions of the speakers. These sessions are meant to give you a quick update on issues and topics during your lunch hour, without interrupting the flow of your day. Elected officials (federal, state and local) running for office State agency and department heads dental leaders/experts
•
Dr. Rudy Liddell FDAPAC Chair A
ARE YOU
MEMBER OF FDAPAC CENTURY CLUB? Join now: floridadental.org/centuryclub
A portion of your required dues is transferred to the Florida Dental Association Political Action Committee (FDAPAC). FDAPAC provides campaign contributions to dental-friendly FDAPACcandidates.Century Club members provide additional financial support of $150 or more for state campaigns. FDAPAC dues and contributions are not deductible for federal income-tax of the PAC helps the FDA build relationships with leaders who will be making important decisions in Tallahassee that will impact our profession and our —patients."Dr.Rudy Liddell
"Yourpurposes.support
NEED HELP WITH PATIENT COMPLAINTS? The Peer Review program is designed to help Florida Dental Association member dentists. Avoid costly legal fees, malpractice suits and Board of Dentistry complaints by using this free service exclusively for members. Learn more online at FloridaDental.org/PeerReview or by contacting FDA Peer Review Coordinator Lywanda Tucker at 850.350.7143 or ltucker@floridadental.org
Tina Polsky, D-Boca Raton S-30
Chase Tramont, R-Port Orange H-30
Michael Caruso, R-Boca Raton H-87
Dennis Baxley, R-Lady Lake S-13
General Election: Tuesday, Nov. 8
(as
Randy Fine, R-Palm Bay H-33
David Smith, R-Winter Springs H-38
Anna Eskamani, D-Orlando H-42
Carlos Guillermo Smith, D-Orlando H-37
FDAPAC-SupportedCandidates of Aug. 29, 2022)VOTE!
CENTRAL FLORIDA DISTRICT
John Snyder, R-Palm City H-86
Kelly Skidmore, D-Boca Raton H-92
Robin Bartleman, D-Weston H-103
Chuck Clemons, R-Jonesville H-22
Dana Trabulsy, R-Fort Pierce H-84
Taylor Yarkosky, R-Montverde H-25
Jervonte Edmonds, D-West Palm Beach H-88
Victor Torres, D-Kissimmee S-25
Andy Thomson, D-West Palm Beach H-91
Linda Stewart, D-Orlando S-17
Bobby Powell, D-West Palm Beach S-24
Kristen Arrington, D-Kissimmee H-46
Keith Perry, R-Gainesville S-9
Lori Berman, D-Boynton Beach S-26
Paul Renner, R-Palm Coast H-19
Toby Overdorf, R-Palm City H-85
Marie Woodson, D-Pembroke Pines H-105
Jason Brodeur, R-Sanford S-10
Thanks to your Florida Dental Association Political Action Committee (FDAPAC) membership and support, FDAPAC has contributed to many candidates' campaigns for the 2022 General Election. Without the FDAPAC membership, FDAPAC Century Club members, and FDAPAC Capital Hill Club members, organized dentistry would not be as effective during the Legislative Session. Below is a list of FDAPAC-supported House and Senate candidates for the 2022 General Election. For those candidates supported in the 2022 Primary Election, please refer to page 16 of the July/August issue of Today's FDA
18
Dan Daley, D-Sunrise H-96
Tiffany Hughes, D-Longwood H-39
Tom Wright, R-Port Orange S-8
Yvonne Hayes Hinson, D-Gainesville H-21
ATLANTIC COAST DISTRICT
Tom Leek, R-Daytona Beach H-28
Sam Garrison, R-Orange Park H-11
Travis Hutson, R-Palm Coast S-7
SOUTH FLORIDA DISTRICT
Randy Maggard, R-Zephyrhills H-54 Kim Berfield, R-Clearwater H-58 Michele Rayner, D-St. Petersburg H-62 Susan Valdes, D-Tampa H-64
Jay Trumbull, R-Panama City S-2
candidates
Loranne Ausley, D-Tallahassee S-3
Christopher Benjamin, D-Miami Gardens H-107
Michelle Salzman, R-Pensacola H-1
WEST COAST DISTRICT
Traci Koster, R-Tampa H-66 Fentrice Driskell, D-Tampa H-67 Andrew Learned, D-Riverview H-69 Mike Beltran, R-Valrico H-70 Tommy Gregory, R-Bradenton H-72 Jenna Persons-Mulicka, R-Fort Myers H-78 Adam Botana, R-Bonita Springs H-80 Blaise Ingoglia, R-Spring Hill S-11 Colleen Burton, R-Lakeland S-12 Janet Cruz, D-Tampa S-14
Nick DiCeglie, R-Largo S-18 Ed Hooper, R-Palm Harbor S-21 Danny Burgess, R-Zephyrhills S-23 Ben Albritton, R-Bartow S-27
19 | TODAY'S FDA september/october 2022
NORTHEAST DISTRICT
Clay Yarborough, R-Jacksonville S-4
Tracie Davis, D-Jacksonville S-5
Demi Busatta Cabrera, R-Coral Gables H-114
Alessandro D'Amico, D-South Miami H-113
Juan Carlos Porras, R-Miami H-119
Karen Gonzalez Pittman, R-Tampa H-65
Doug Broxson, R-Pensacola S-1
For additional information about FDAPAC-supported candidates, contact the FDA Governmental Affairs Office at 850.224.1089 or gao@floridadental.org.
Alex Andrade, R-Pensacola H-2
NORTHWEST DISTRICT
Darryl Rouson, D-St. Petersburg S-16
Benefit Allowances Might Be a Solution for Employee Retention
You can't open LinkedIn or attend a business event without hearing about the "Mass Resignation" happening right now. As practice owners, dentists are feeling the pressure to offer more, more, more. More salary, more benefits, more time off, etc. As the insurance adviser to thousands of dental practices, I have been getting calls asking how practices can offer health insurance and other benefits without breaking the bank. My solu tion is often a Benefit Allowance Program (BAP).
20 preventive action
By Carrie Millar, FDAS Director of Insurance Operations
• Employee Suzanne is 24 years old and does not have any medical issues. She chooses the low-cost vision and low-cost health plan. Her total premium is $450 per month. Burd dental pays for $400 of the premium, the allowance, and Suzanne is responsible for $50. Since they run payroll twice a month, her deduction is $25 per paycheck.
21 | TODAY'S FDA september/october 2022
• Decision shifts to the employee - Often we hear that employees can't afford insurance, need a richer plan, don't like the high deduct ible, etc. The BAP shifts the plan decision from the employer to the employee. If the employee wants to save money, they can get the lowest cost option or they can choose to spend the extra money to get a PPO plan or lower deduct ible plan.
Step 1: Dr. Burd determines that she can pay $400 per employee for the benefit allowance and that she will allow the employee to have 50% of the unused amount.
•benefits.Twohealth care insurance options - one low-cost HMO and one higher cost PPO plan.
Stepemployees.2:Pick an array of benefit options that the employees can choose from.
Two Advantages for BAP:
• Employee Fran is on her spouse's health insurance plan, but it does not offer vision, so she enrolls in vision coverage for her and her spouse. Her total premium is $26 per month. Burd pays the vision. They then pay Fran half of the remaining monthly allowance of $187 as income.
Example: Burd Dental (not a real dental office) has six full-time employees and two part-time employees.
• One life option - $25,000 life insurance policy to all employees because premiums are tax
How does it work? You can put one together in a few simple steps.Step1:
Step 2: Dr. Burd deciders to offer:
Step 3: Employee examples:
•deductible.Twovision options - one lower cost with fewer benefits and one higher cost with richer
Please contact FDAS at insurance@fdaservices. com or 800.877.7597.
• Employee Mark is 45 and has a daughter that he needs coverage for. He decides to waive the vision coverage and enrolls in the PPO health plan for him and his daughter. The total cost monthly for Mark's premium is $850. Burd Den tal pays $400 and Mark pays $225 per paycheck.
Step 3: Employees pick the options that they would like and will be responsible for paying the Stepdifference.4:Insurance carriers bill dental offices directly and offices deduct employees' difference per paycheck.
Determine how much money per employee you can invest monthly. Decide if any unused allowance will go directly to
What is Benefit Allowance Program? It is something I just made up, just kidding! Instead of a practice paying a certain percentage of an employee's health insurance premium, the office commits a fixed dollar amount per full-time employee to a benefit allowance program. The employee can then use that allowance toward the medi cal, dental, life and vision plans that they would like and pay the difference.
• Controlled costs - The dental practice sets the benefit allowance amount, so cost to the em ployer does not change even if the health care premiums increase or if the employee chooses a richer plan option.
If you are in network with insurance plans, they will frequently email or mail notices to your office. These notices can be adden dums to your contract, such as enrolling you in an HMO plan or a different tier PPO plan with a lower fee schedule, and if you do not opt out upon receipt of the notices then you will be auto matically enrolled. They can also be changes to fee schedules or changes in the way plan administers claims (e.g., frequency limitations, downcoding, bundling, etc.). It is crucial that you and your team diligently watch for any such updates from insurance plans. As always, if you have any questions, please contact FDA's Director of Third Party Payer and Professional Affairs Casey Stoutamire at cstoutamire@floridadental.org or 850.350.7202.
Recognition for Dental Health Contributions
Thisresolutions.year,
DDS surpassed the milestone of providing more than $10 million in donated dental services throughout Florida!
Volunteer dentists and dental laboratories have come together for more than 20 years and provided care to more than 2,000 vul nerable people who would otherwise not receive comprehensive dental treatment.
FDAF's signature program, the Florida Mission of Mercy (FLA-MOM), has made a tremendous statewide impact since its inception in
The Florida Dental Association Foundation (FDAF) and Dental Lifeline Network's Donated Dental Services (DDS) Program were recently recognized by Governor Ron DeSantis and the Cabinet of the State of Florida for outstanding contributions to the dental health of Floridians. Please go to bit.ly/3xaepQy to view the
Dentalsuccess!teams are encouraged to volunteer together – this is a great opportunity for team building. Please pre-register to vol unteer at FLAMOM.org. Questions? Please email foundation@ floridadental.org or call 800.877.9922.
Volunteer Registration opened Sept. 15 for the 2023 Florida Mis sion of Mercy (FLA-MOM). FLA-MOM is a large-scale, two-day pro fessional dental clinic that provides care to any patient at no cost to them, with the goal of serving the underserved and uninsured in Florida – those who would otherwise go without care.
The resolution notes, "the strength and success of the state of Florida, the vitality of our communities, and the effectiveness of society depend, in great measure, upon concerned and devoted programs." Congratulations to all who are involved and have volunteered with FLA-MOM and DDS through the years and here's to many more successful decades and meaningful treatments!
Are You in a Network with Insurance Plans?
To learn more or contribute to either of these impactful initia tives, visit floridadental.org/foundation/programs
2014. FLA-MOM clinics in Tampa, Jacksonville, Pensacola, Fort My ers, Orlando and Tallahassee treated 12,491 patients; performed 80,791 procedures; utilized the skills of 10,768 volunteers; and donated $12.82 million dental services.
22 news@fda
Come Join the Fun and Make a Difference! Volunteer at the 2023 Florida Mission of Mercy
The Atlantic Coast District Dental Association and the FDA Foun dation will host the 2023 FLA-MOM Feb. 24-25 in West Palm Beach at the Expo Center at the South Florida Fairgrounds. With a goal of treating 2,000 patients, we need you to make this program a
23 | TODAY'S FDA september/october 2022 t FDC2023: Make Your Hotel Reservations!
The American Academy of Pediatric Dentistry, the American Asso ciation of Oral and Maxillofacial Surgeons and the American Den tal Association are asking the Centers for Medicare and Medicaid Services (CMS) to help improve access to dental surgical services for children and adults with special needs and disabilities. The organizations sent a letter, please go to bit.ly/3Bi4Z8f to view, to the Directors of the Medicare and Medicaid Centers at CMS to request a meeting to address concerns regarding pediatric and adult patient access to dental rehabilitation surgery in hospital outpatient and ambulatory surgical centers. The coalition letter follows up on past meetings with other officials at CMS and asks the agency to issue a Health Care Common Procedure Coding System (HCPCS) code for dental surgical procedures that reflects the costs involved with delivering care. The lack of operating room access for needed and covered dental procedures results in long wait times of 6-12 months for patients, many of whom are
The AADMD, a non-profit membership organization of inter disciplinary health professionals committed to improving the quality of health care for people with IDD, came together for the first time in history on June 6. The president of the AMA and the president of the ADA discussed long standing health inequities for individuals with IDD.
The organizations sent a letter, please go to bit.ly/3Bi4Z8f to view, to the Directors of the Medicare and Medicaid Centers at CMS to request a meeting to address concerns regarding pedi atric and adult patient access to dental rehabilitation surgery in hospital outpatient and ambulatory surgical centers.
ACDDA Presents a $10,000 Donation to Support the 2023 FLA-MOM
For The First Time in History ...
children or patients with special needs and disabilities. Follow all of the ADA's advocacy efforts at ADA.org/advocacy
The presidents of the American Medical Association (AMA) and the American Dental Association (ADA) met to discuss policy change for people with intellectual and development disabilities (IDD) at the American Academy of Developmental Medicine & Dentistry (AADMD) One Voice for Inclusive Health Conference.
Atlantic Coast District Dental Association members present a check to the 2023 FLA-MOM (l to r): Drs. George Kolos, Karen Glerum, Doug Starkey, Donovan Essen, Mike Starr, Paul Werner and Jason Portnof
Make a vacation out of your continuing education! Take advan tage of 130+ course options at Florida Dental Convention (FDC) 2023, June 29-July 1, all while enjoying Florida's sunshine and water park activities at the Gaylord Palms Resort & Convention Center. Gaylord Palms features a three-acre water park, dozens of imaginative activities, world-class spa and nine dining opportuni ties for you and your family.
The following dentists recently joined the FDA. Their member ships allow them to develop a strong network of fellow profes sionals who understand the day-to-day triumphs and tribulations of practicing dentistry.
The FDC2023 room block at the Gaylord Palms is now open! Reserve your room for the discounted rate of $212, including FREE self-parking. Make your reservation early so you don't miss out on staying in the middle of the fun. The FDC room block will sell out early. Go to bit.ly/2Usg7aa or contact the hotel directly at 877.491.0442 to make your hotel reservation within the FDC room block.
Welcome New FDA Members
Advocacy Update: Dental Operating Room Access
Dr. Christopher Nahat, Fort Lauderdale
Dr. Bushra Ali, Coral Springs Dr. Clark Aliapoulios, Boynton Beach
Dr. Katherine Andrade, Wellington
Dr. Peter Ibrahim, Oviedo Dr. Erikson Karacheban, Deland
Dr. Thimanthi Withana, Davie Dr. Xiaoqian Xu, Weston
Dr. Elizabeth Mack, Gainesville
Dr. Lorena Pupo Barroso, Fort Myers
Dr. Carson Smith, Lady Lake Dr. Matthew Taylor, Gainesville
Dr. Arefeh Eskandari, Plantation
Dr. Dila Kaya, Boca Raton
Dr. Prabhdeep Sandhu, Vero Beach
Dr. Alexander Besmer, Palm Beach Gardens
Dr. Monique Gordon, Lauderhill
Dr. Bryan Smallwood, Gainesville
Dr. Bernard Krupp, Fort Lauderdale
Dr. Thien Pham, Fort Worth
Dr. Dustin Barr, Fort Lauderdale
Dr. Adam Gouldsberry, Vero Beach
Dr. Kevin Dagenais, Ocala
Dr. Zarish Mubarik, Fort Lauderdale
Dr. Humam Almsafir, Kissimmee Dr. Krisha Amin, Orlando
Dr. Brandon Millard, Gainesville
Dr. Neha Khan, Parkland
Dr. Emily Arnoult, Memphis
Dr. Terah Tooma, Gainesville
Dr. Kristen Bingham, Tamarac Dr. Miroslava Bounardjieva, Sarasota
Dr. Paul Melchiorre, Palm Beach
Dr. Rosemarie Torres-Medina, Gainesville Dr. David Truong, Orlando
Dr. Maria Valente, Daytona Beach
Dr. Franziska Klostermyer, Plantation
Dr. Ale Tomasino-Perez, Gainesville
Dr. Lisandra Yero, Longwood Dr. Taylor Young, Clearwater
Dr. Seth Calish, Altamonte Springs
Dr. Blake Hauer, Parkland
Dr. Paula Barbisan De Souza, Boca Raton
Dr. Sai Preeti Gudla, Oviedo Dr. Kevin Hahn, Satellite Beach Dr. Alexis Herbeck, Merritt Island Dr. Hannah Houghtaling, Apopka
Dr. Deyanira Rodriguez-Fuente, Coconut Creek
Dr. Prosperador Taguba, Sunrise
Dr. Christopher Dunlevy, Gainesville
Dr. Ahmed Daashoush, Port Saint Lucie
Dr. Shaileen Ejtemai, Plantation
Dr. Sharon Jacob, Margate
Dr. Danish Younus, Orlando
Dr. Haley Sicard, North Palm Beach
Dr. Ricky Joseph Arazas, Winter Garden
Dr. Kelsey Geraghty, Gainesville
Dr. Daniel Kortyka, Palm Coast Dr. Adrienne Kramer, Gainesville
Dr. Solomon Shokouh-Amiri, West Palm Beach
Dr. Zaid Mujeeb, Merritt Island Dr. Demiana Nakhla, Windermere
Dr. Hailey Leonard, Parkland
Dr. Natalie Pan, Gainesville
Dr. Nathan Pirino, Lake Mary Dr. Ryan Pryor, Orlando
Dr. Livia Da Silva, Fort Lauderdale
Dr. Elizabeth Le, Wellington
Dr. Justin Bard, Highland Beach
Dr. Catherine King, Winter Park Dr. Jeff Knittel, Eustis
Dr. Ethan McLeod, Saint Augustine
Dr. Grant Gallup, Gainesville
Dr. Daniel Novella, Wellington
Dr. Hunter Davis, Winter Park
Dr. Woowon Choi, Orlando
Dr. Alberto Lemus Novo, Wellington
Dr. Jackie Witherell, Clermont
Dr. Sian Hoctor, Jupiter
Central Florida District Dental Association
Dr. Janelle Keary, Gainesville
Dr. Donatas Sandargas, Clermont Dr. Achal Shah, Orlando
Atlantic Coast District Dental Association
Dr. Bisma Zaman, Bradenton
Dr. Tyler Huhn, Orlando
Dr. Rennan Amorim, Parkland
Dr. Sarah Sidhom, Archer
Dr. Melissa Spaeth, Jupiter
Dr. Jerry Gao, Wildwood
Dr. George Bard, Plantation
Dr. Sonia Pastas Moran, Royal Palm Beach
Dr. Arianna Romero Guerra, Wellington
Dr. Martine Forrester Caddette, Lake Worth
Dr. Diana Perez, Sunrise
Dr. Rachel Boutros, Greenacres
Dr. Dave Dulay, Coral Springs
Dr. Steve Joseph II, Davie Dr. Shannon Juresich, Fort Lauderdale
Dr. Grant Casto, Port Saint Lucie
Dr. Kristen Quartararo, Melbourne Dr. Kyrollos Raghib, Apopka Dr. Ben Rophie, Gainesville
Dr. Aastha Gandhi, Ormond Beach
Dr. Maria Martinez Carrillo, Dr. Francesca Maurici, Gainesville
Dr. Daniella Pareja, Gainesville Dr. Charmi Patel, Gainesville Dr. Leronne Perera, Gainesville
Dr. Alejandro Nieves, Sunrise
24 news@fda
Dr. Alexandra Cabrera, Gainesville
Dr. Lauren Goode, Weston
Dr. Patricia Brandao, Deerfield Beach
Dr. Manuel Capriles Jaquez, Port Saint Lucie
Dr. Melissa Krizner-Meza, Gainesville Dr. Jocelyn Lu, Kearny
Dr. Justin Graham, Gainesville
Dr. Eric Shiar, Orlando
Dr. Aaryo Eteshami, Vero Beach
Dr. Meera Patel, Gainesville
Dr. Keval Patel, Coral Springs
Dr. Daria Mages, Palm Beach Gardens
Dr. Kristen Fernandez, Orlando
Dr. Irina Cepero Omelchuk, Miami Dr. Sapir Cohen, Hallandale
Dr. Jamal Kassir, Davie Dr. Henrry La Nuez Mendez, Miami Dr. Estefania Lamas, Miramar Dr. Liz Lamas, Miramar
Dr. Reem Khudeira, Jacksonville
Dr. Katerine Salgado Salgado, Jacksonville
Dr. Kevin Borie, Miami
Dr. Stephen Krauss, Bradenton
Dr. Izba Mohammad, Miramar
Northwest District Dental Association
Dr. Ailyn Avila Portal, Miami
t
Dr. Alan Diep, Santa Rosa Beach
Dr. Moshe Berger, Miami Dr. Roxana Bonachea, Miami
Dr. Bhavya Paranthaman, Panama City Beach
Dr. Kelley Downs, Naples
Dr. Anastasiya Papeko, Charlotte
Dr. Jinny Park, Lakewood Ranch
Dr. Brittany Day, Yulee
Dr. Lisandra Hernandez, Miami
Dr. Brianna Blum, Jacksonville
Dr. Andrea Benitez, Miami
25 | TODAY'S FDA september/october 2022
Dr. Katrina Gonzalez, Miami Dr. Lauren Gonzalez, Miami Dr. Raymond Gonzalez, Davie Dr. Antonio Gonzalez Acosta, Miami Dr. Beatriz Gordillo, Pembroke Pines Dr. Jasmin Gosey, Miami Dr. Jack Harris, Miami
Dr. Daniel Heffes, Rochester
Dr. Shawna DeGrange, Atlantic Beach
Dr. Karim Nashed, Saint Augustine
Dr. Lilia Tabassian, Ponte Vedra Beach
Dr. Adrianna Nguyen, Fort Walton Beach
Dr. Akiva Lautman, Hollywood
Dr. Jiovannah Campbell, Navarre
Dr. Adam Coric, Davie Dr. Taylor Cozad, Lauderhill Dr. Jordan da Costa, Davie Dr. Jonathan Daniel, Lake Wales
Dr. Veronica Davila, Aventura Dr. Javier de la Fuente Balboa, South Miami
Dr. Jazmin Basto, Miramar Dr. Danielle Beaudoin, Miami Dr. Yadelie Beauvil, Malden
Dr. Brandy Whitlow, Tallahassee
South Florida District Dental Association
Dr. Andrew Lerer, Hollywood Dr. Hannah Levieddin, Hollywood Dr. Alejandra Llano, Doral Dr. Jade Lopez, Hyattsville Dr. Jose Lopez Comesanas, Miami Dr. Dianabell Maldonado, Davie Dr. Nishat Manzur, Davie Dr. Rosmery Mendoza, Miami lakes Dr. Kyle Miller, Naples
Dr. Yana Armani, Hollywood
Dr. Brooke Schloth, Jacksonville
Dr. Brandon Canaday, Saint Augustine
Dr. Deric Kyzer, Bradenton
Dr. Cody Santora, Pensacola
Dr. Solomiya Peregovska, Saint Augustine
Dr. Maria Armstrong Moreno, Jacksonville
Dr. Thomas Brantley, Tallahassee
Dr. Charles Brower,
Dr. Valentina Carrillo, Metairie Dr. Michelle Cascante, Miami
Dr. Ana Armenteros, Davie Dr. Gelareh Aryafar, Miami
Dr. Kelsey Archer, Miramar
Dr. Quinton Pooler, Tallahassee
Dr. Polina Bykovskaya, Davie Dr. Brandon Cable, Weston Dr. Yolanda Calatayud, Miami
Dr. Liliam De La Noval, Miami Dr. Carolina Diaz, Doral Dr. Tania Diaz Klintcharska, Miami Dr. Maria Dominguez, Miami Dr. Nada Elsharabassy, Coconut Creek
Dr. Dalila Fernandez, Miami
Dr. Carlos Garcia Viera, Miami Dr. Maricel Godefoy, Hialeah Dr. Yosdenia Gomez Hernandez, Hialeah Gardens
Dr. Noah Barnes, Pensacola
Dr. Dylan Batlle, Gainesville
Dr. Sarah Assous Dahan, Miami
Northeast District Dental Association
Dr. Nicholas Clayton, Jacksonville Beach
Dr. Hardikkumar Dalsania, Jacksonville
Dr. Osniel Hernandez, Dr. Zayda Hubert Reyes, Miami Dr. Sejal Jain, Davie
Dr. Anaely Fernández Rodriguez, Hialeah Dr. Yissel Fernandez Santos, San Juan Dr. Patricia Fernandez Urgell, Miami Dr. Carolina Ferreiras Del Orbe, North Miami Dr. Troy Finley, Miramar Dr. Adrian Franco, Cutler Bay Dr. Jesley Fundora, Miami
Dr. Anthony Wallitsch, Santa Rosa Beach Dr. Victoria Webb, Saint Cloud
Dr. Iysha Cawthon, Baker
Dr. Zakiya Abdullah, Deerfield Beach Dr. Luis Abrahante, Lake Worth
Dr. Wendy Barrionuevo, Coral Gables
Dr. Charles Moll, Davie Dr. Maylen Morales, Davie Dr. Isabelle Morris, Davie Dr. Angie Munoz, Havertown
Dr. Clara Harvey, Glen Saint Mary
Dr. Mark Azer, Davie
Dr. Lilian Fundora Pelayo, Miami Dr. Carly Galitz, Miami Beach Dr. Noriel Garcia, Miami
Dr. Sofia Sayaf, Jacksonville
Dr. Valeria Ogero, Malden
Dr. Juan Carlos Albrecht, Miami Lakes Dr. Yudit Algozain Acosta, Hialeah Dr. Kamyar Alizadegan, Miami
Dr. Joseph Gigante, West Islip
Dr. Shwetha Shri Rajagopalan, Middleburg
Dr. Morgan Zwickel, Defuniak Springs
Memoriam The FDA honors the memory and passing of the followingDonaldmembers:L.ThompsonSebastianDied:08/09/2022Age:92GordonD.WiebeDied:04/03/2022Age:88
In
26 Harold E. Died:Died:BradentonGoodis04/29/2022Age:87WilliamF.PotterWestMelbourne08/05/2022Age:86
Dr. Lindsey Crnalic, Riverview Dr. Stephie Cyril, Ellenton
Dr. Jonathan King, Lakeland
Dr. Beatriz Vidal, Miami
Dr. Naivasha Bazelais,
Dr. Marianela Martinez Hernandez, Fort Myers
Dr. Tanner Ranieri, Wesley Chapel Dr. Riley Reardon, New York Dr. Whitney Richards, Fort Myers
Dr. Sarah Arafat, Windsor Mill
Dr. Jose Perez-Marrero, Miami
Dr. Thomas Hwang, Wesley Chapel
Dr. Daniel Rivero, Miami
Dr. Uma Meenakshinathan, Tampa
Dr. Valerie Castro, Riverview Dr. Abdulrahman Chahbandar, Tampa
Dr. Juan Sanchez, Cooper City Dr. Aaron Schubel, Davie
Dr. Sarah Smith, Tarpon Springs
Dr. Rafael Suarez Ramirez, Hialeah Dr. Shufang Tan, Wellington
Dr. Danae Prada Brana, Hialeah
Dr. Alexandra Fuller, Fort Myers
Dr. Houda Fakhre, Tampa
Dr. McKenzie Schott, Naples
Dr. Laura Perez Abreu, Miami
Dr. Gabriela Larrea, Winter Haven
Dr. Jennifer Valdes, Hialeah
Dr. Eric Boe, Tampa
Dr. McKayla Krauss, Bradenton
Dr. Nirali Merchant, Winter Haven Dr. Zack Miller, St. Pete Beach Dr. Sophia Mohseni, Tampa Dr. Will Moore, Palm Harbor Dr. Adam Nastars, Tampa Dr. Sajan Parag, Sarasota
Dr. Michael Theiss, Valley Stream
Dr. Yulia Annenkova, Tampa
Dr. Daniella Rothberg, Weston
Dr. Elizabeth Rojas, Winter Haven Dr. Mario Romero, Fort Myers
Dr. Michelle Booth, Post Falls Dr. Zachary Brown, Largo Dr. Shivani Butala, Brandon Dr. Blair Cacciamani, Estero
Dr. Tamara Tavakoli, Davie
Dr. Melissa Matick, Bonita Springs
Dr. Alexander Portnoy, Golden Beach
Dr. Ana Arencibia, Lehigh Acres
Dr. John Chulick, St. Petersburg
Dr. Erica Vice, Tampa Dr. Julie Vo, Wesley Chapel Dr. Robert Weiss, Tampa Dr. Travis Williams, Tampa
Dr. Justin Nus, Sunny Isles Beach
Dr. Kathryn Sierra, Land O' Lakes Dr. Maximiliano Silva, Tampa Dr. James Smith, Largo
Dr. Clayton Spilman, Belleair Dr. Elisha Strahler, Seminole Dr. Trenton Sweigart, Tampa
Dr. Amanda Forche, Wesley Chapel
Dr. George Gerakios, Odessa Dr. Mirna Ghobrial, Oldsmar
Dr. Leo Tran, Sarasota Dr. Andrea Tsatalis, Tampa
Dr. Mehak Baig, Medford Dr. Geri Bako, Seminole
Dr. Ali Khalil,
Dr. Ernest Jercinovic, Naples Dr. Devika Joshi, Nokomis Dr. Victor Ke, Tampa
Dr. Nayda Zakeri, Indialantic
Dr. Reyberto Guzman Elias, North Port Dr. Poula Hanna, Palm Harbor
Dr. Rachel Travieso, Davie
Dr. Diana Zumaran, Hallandale Beach
Dr. Daniel Sierra, Miami
Dr. Bethany Phillips, Largo
Dr. Victor Sobolev, Miami
Dr. Magda Romero Isaac, Sarasota Dr. Lindsay Roth, Naples
Dr. Connor Adams, Bradenton
Dr. Zal Sidhwa, Naples
Dr. Adil Ibrahim, Seffner Dr. Emily Ingalls, Bradenton
Dr. Amelia Crawford, Bradenton
Dr. Gretel Rubio Rios, Valrico Dr. Fernando Saavedra, Naples
Dr. Ashley Dale, Lakeland Dr. Pavithra Davanapelly, Tampa
Dr. Sean Pierel, Saint Petersburg
Dr. Brook Patterson, Marathon Dr. Tiany Perez, Miami
Dr. Sara Tarte, Davie
Dr. Kristen Legiec, Port Saint Lucie Dr. Christina Legradi, Bradenton Dr. Jackie Lohin, Sarasota
Dr. Jamelyn Goodpaster, Dunedin
Dr. Jose Abreu Perez, Tampa
Dr. Glenda De la Paz Rodriguez, Gainesville
Dr. Anabel Tirado Torres, Miami
27 | TODAY'S FDA september/october 2022 news@fda
Dr. Laura Perez Morejon, Palmetto Bay
Dr. Samhitha Pasupuleti, Davie
Dr. Christopher Pirrello, New Port Richey Dr. Joe Ramos, Sarasota
Dr. Mariah Low, North Fort Myers Dr. Caleb Martin, Sarasota
Dr. Roger Ramos Navarro, Hialeah
Dr. Ana Toro Alfaro, Miramar
Dr. Daniela Vilanova, Aventura Dr. Kathleen Won, Miami
Dr. Kevin Fortier, Tampa
Dr. Brian Valenzuela, Hialeah
Dr. Akshara Patel, Hernando Dr. Pooja Patel, Wesley Chapel Dr. Riddhi Patel, Dover Dr. Viral Patel, Lakeland Dr. Virginia Perello, Tampa Dr. Gabriela Perez, Bradenton
Dr. Erik Holsen, Nokomis
Dr. Minh Le, Bradenton
West Coast District Dental Association
Dr. Craig Groves, Sarasota
Dr. Dalisey Piedra Rodriguez, Miami
Dr. Luis Oliva, Miami
WHOSE INTERESTS does your malpractice insurer have at heart?
Yet another of Florida's dental liability insurers has transitioned from focusing on dentists to focusing on Wall Street. This leaves you with an important question to ask: Do you want an insurer that's driven by investors? Or do you want an insurer that's driven to serve you—one that's already paid $140 million in awards to its members when they retire from practice?
Join us and discover why delivering the best imaginable service and unrivaled rewards is at the core of who we are.
28
29 | TODAY'S FDA september/october 2022 fda governance
By Dr. Drew Johnson, FDA Governance Task Group Chair
Determining Problems — We defined a problem as a critical difference between what should be and what is. Therefore, the task group compared the approved governance principles (what should be) against the FDA's current structure (what is) to identify gaps (problems).
Presenting Solutions — The task group developed suggested solutions to agreed-upon problems. The proposed solutions were presented via a webinar to all members who wished to participate that includ ed opportunities for asking questions and offering suggestions. The proposed changes were also pro vided to all components for review and comment. More than 95% of the HOD voted in favor of the proposed solutions.
The governance changes have been carefully devel oped with each step building on previous steps in the process. We are pleased with the progress and believe that this new governance structure will be beneficial for members and the association as we continue to move forward.
FDA Governance Update: Process Continues to Move Forward
Change Bylaws to Align with House-Approved Changes — CEBJA is reviewing the approved solu tions and developing recommended bylaws chang es which will align the bylaws so they're consistent with the new structure. Those proposed bylaws will be presented to the BOT in December and the HOD in January.
Identifying Principles of Good Governance — The first step in the process was to identify the principles upon which our governance structure should be based.
Establishing Task Group — Members from each component came together in 2020 to form a task group and have been working on evaluation and improvement of the association's governance structure since. The BOT selected Michael Gallery, PhD, a nationally recognized leader in association governance, to assist members of the task group in identifying FDA governance problems and develop ing our own solutions.
It is important and responsible for leadership to eval uate whether the Florida Dental Association (FDA) is running efficiently and is well positioned for the future. This was the impetus for the FDA's governance review process which has required a great deal of thought, work and input from members throughout the state. Each step of the process has included approvals from the FDA Board of Trustees (BOT) and House of Delegates (HOD) as well as opportunities for member and compo nent comments, explanatory materials, a webinar and a special "town hall" meeting of the FDA's Council on Ethics, Bylaws and Judicial Affairs (CEBJA).
A brief recap of the process to this point:
Came for the insurance ... Coalition policyholders experience less than one-third the frequency of claims when compared to other carriers in the market. FDAS Partners with Coalition to Bring You New Cyber Coverage To request a quote, go to bit.ly/3PEc9rY
Ransomware is growing in severity. The aver age ransom demand made to our policyhold ers in the first half of 2021 was $1.2 million. That is a large price to pay for any organization, and is a nearly 170% increase from the average de mand in the first half of 2020. or text us at
Cybercrime is increasing like never before. Business email compromise incidents led the way with the frequency of reported incidents up 51% throughout the first half of last year.
Ransomware will remain the single biggest threat for all dental offices. Ransomware remains the most lucrative cybercriminal activity, and the widespread use of poorly secured remote access protocols and tools on the internet will continue to leave organizations open to ransomware attacks. As a result, we expect ransomware frequency to increase moderately.
The cyber insurance market will continue to harden throughout the year. It will be harder to qualify for cyber insurance, and the implementation of many common cybersecurity controls will increasingly be required as a condition of coverage. Price increases, coinsurance and sublimits on criti cal coverages are already happening, and will continue throughout 2021.
are increasingly targeted. As criminals are able to extort ever-growing amounts from organizations following ransom ware attacks, and as attacks become increas ingly automated, it has become more prof itable for criminals to target more small and midsize organizations.
Smaller850.681.2996.companies
Most cyberattacks will continue to be easily avoidable Despite frequent claims by compromised companies that they've fallen victim to high ly sophisticated attacks, most cyberattacks will remain anything but sophisticated. Basic controls to secure email, enable multi-factor authentication, and frequently patch software will remain the most effective controls for the foreseeable future.
Addressing Cyber-risk Matters for Everyone
Call
Looking Ahead: Cybercrime in 2022 and Beyond
Supply chain attacks will be more common. Criminals will increase their targeting of soft ware and service providers that other organi zations rely upon. Supply chain attacks allow criminals to victimize a large number of organi zations at once, rather than just one.
Dental offices continue to be targeted by criminals because they often are exposed to the public internet and have patient health information that make them targets. It's more important than ever that dental offices take the time to understand their cyber-risk!
I thought I had a clear concept of how I would enter into fatherhood. We would make the harried trip to the hospital and my wife would be escorted to that secret maternity sec tion where babies left the womb while I would be led to the waiting area where I would pace about and crush a handful of celebratory cigars until a nurse came out said "Con gratulations, Dr. Paul, you're a father!"
It mayevaluatedthatrecommendedispatientsbeatageseven.MultiplephasesoforthodonticsbenecessarywhentreatingpatientswithDownSyndrome. " "
By: Dr. Greg Scott and Dr. Jon Scott; Introduction by Dr. John Paul
More than Just Esthetics: Orthodontic Considerations for the Patient with Down Syndrome
It didn't work out that way. Once we got to the hospital things moved along quickly and I was front and center for the entire event. As soon as I saw her, I fell in love with my daugh ter. As far as I was concerned, she was–and is–perfect. The delivery staff had other ideas. Seemed as if they were racing to see who could be the first to label my little girl. Not with a name, but with a diagnosis of Down Syndrome. Note to delivery staff: unless there is an immediate health risk, let the parents enjoy their new infant and leave the diagnosing to the pediatrician. It's a long enough journey without getting an early start.
32
Once the diagnosis of Down Syndrome is confirmed the journey really does start. There are several co-diagnoses associated with Trisomy 21. You'll be scheduled for cardiac screening, digestive tract screening, and thyroid screening among others. Your child may have all or none of these but it's important to rule them out.
About the time my daughter turned 5, I noticed some snoring. Initially I thought it was positional, because I could turn her and it would go away. Also, about age 5, we started going to the hospital with pneumonia. There are few things scarier than your child not being able to raise the oxygen level in their blood high enough to leave the hospital. I wondered if her ability to breathe was contributing to our annual week in the hospital. I treat adults for apnea and sleep disordered breathing, but those treatments are not ap
8. Three-Dimensional Evaluation of Upper Airway Following Rapid Maxillary Expansion Angle Orthod. 2014;84:265-273
Photo:
7. Tongue posture improvement and pharyngeal airway enlargement as secondary effects of rapid maxillary expansion- a cone-beam computed tomography study. Am J Orthod Dentofa cial Orthop 2013;143:135-45
Crowding, cross bites and impacted teeth create functional con cerns that should be treated. But, just as for any child or adult, the appearance of the teeth of a patient with Down Syndrome can affect the feedback they receive from other people. Research indicates that malocclusion, tooth loss and untreated decay can have a profound impact on aesthetics and the psychosocial behavior of young people, affecting their self-esteem.1 Social acceptance is difficult enough for these kids without the added hindrance of a poor smile.
propriate for a developing child. I also noticed my daughter had a tall and narrow palate, something she inherited directly from me and has nothing to do with an extra chromosome 21. That's how I came to start a discussion with my orthodontist ...
3. Obstructive sleep apnea & down syndrome. NDSS. (2019, November 1). Retrieved April 25, 2022, from https://www.ndss.org/resources/obstructive-sleep-apnea-syndrome/
6. Orthodontic Expansion treatment and adenotonsillectomy in the treatment of OSA in prepubertal children. Sleep 2008;31(7):953-957
ing patients with Down Syndrome. The first phase would likely include expansion to address the relative macroglossia. The second phase would focus on occlusion and esthetics, with a possible additional round of expansion. Tooth eruption is usually delayed in Down Syndrome, so final treatment may be later in age than usual. Although early treatment is recommended, adult patients with Down Syndrome can also benefit from expansion, if needed, for improved airway. Palatal expansion in the non-grow ing patient will be less predictable than in younger patients and could require surgical intervention or other special methods such as a mini implant supported expander or periodontally accelerat ed osteogenic orthodontics.
1. Impact of Dental Disorders and its Influence on Self Esteem Levels among Adolescents. J Clin Diagn Res. 2017 Apr; 11(4); ZC05-ZC08
that patients be evaluated at age seven. Multiple phases of orthodontics may be necessary when treat
2. Dental Care for Developmentally Disabled. Today's FDA. 1992 Jul;4(7):1C-3C
Any physical obstruction, such as enlarged tonsils and adenoids, should be corrected surgically. However, as part of a regimen to normalize the space of the oral cavity, palatal expansion is very effective. When palatal expansion is combined with ade notonsillectomy, complete resolution of OSA is possible.6 Sutural expansion of the palate can be accomplished early, but it is not unusual to need a second expansion appliance following more physical growth. Expansion leads to more room for the tongue as well as a wider nasal base and improved nasal airway as well.7 A secondary effect of more tongue space is elevation of the tongue which can lead to pharyngeal airway improvement.8 In addition to skeletal expansion of the maxilla, the mandibular teeth can be uprighted within the basal bone to broaden the lower arch creating more space for the tongue and reducing the relative Itmacroglossia.isrecommended
4. Obstructive Sleep Apnea Syndrome and Cognition in Down Syndrome. Dev Med Child Neurol. 2014 Jul;56(7):657-64
33 | TODAY'S FDA september/october 2022
Top row, l to r: Drs. Greg Scott and Jon Scott. Bottom row, l to r: Brogan Paul and her father, Dr. John Paul.
Children with Down Syndrome typically have narrow palates and small arches due to mouth breathing. Although their tongues appear larger than normal tongues, they usually do not have true macroglossia, but rather have relative macroglossia based on the boney confines of their constricted oral cavities.2 Snoring and apnea are common due to the narrow palates and relative mac roglossia. There is between 50 to 100% incidence of obstructive sleep apnea in patients with Down Syndrome.3 Those with apnea have lower IQ's than without.4 In addition to the tongue, obstruc tion is caused by low muscle tone, poor coordination of airway movements, and a narrower airway in the midface and throat. Tonsillar hypertrophy, not adenoids, appears to be the biggest cause of obstruction.5
5. Prevalence of Sleep-Disordered Breathing in Children with Down Syndrome: Polygraphic Findings in 108 Children. Sleep. 2003 Dec 15;26(8):1006-9
References
Most patients can be treated in the normal practice setting with some minor adaptations. It is important to provide clear in structions and speak to caregivers about behavior management techniques that have worked in the past. Be consistent with messaging and with the staff the patient sees.
Correction of malocclusion in patients with Down Syndrome can have significant lasting physiological and social effects on pa tients. Patients benefit from the possible reduction of obstructive sleep apnea, which can dramatically improve their health and IQ. Normalizing the oral cavity and creating space for the tongue can also reduce the outward appearance of the syndrome and improve social interactions.
orthodontics
out into private practice, I realized that only a few dentists were comfortable treating special needs patients of any age. Adult special needs patients were referred to pediatric dentists because we were considered "behavior management specialists" even though there were times that the procedures were no longer within the scope of our specialty.
34
Asbehavior.Ibranched
I first connected to the treatment of special needs patients during my dental school education at the University of Pittsburgh School of Dental Medicine. Consequently, after graduating from my dental school program, I continued my education as a pediatric dentistry resident at the University of Pittsburgh. I continued to diagnose and treat special needs patients at the University of Pittsburgh where our residency program worked directly with the anesthesia department, so we were able to provide treatment for all individuals regardless of age, disability, medical needs or
By Erin Taylor, DMD
From there we are able to develop a treatment plan and present it to the parents or caregivers. If a patient can be seen in a stan dard clinical setting, we set a date and discuss any routine dental prophylaxis or restorative appointments that utilize traditional communicative behavior management techniques. If needed, we also propose nitrous oxide and oxygen inhalation sedation. If sedation is required due to behavior or other medical complexi ties, then we can have a discussion about the available sedation options. In our practice, we offer IV sedation in conjunction with a dental anesthesiologist, or we can accompany our patients to
Offering treatment to special needs patients is a rewarding segment of dentistry that many providers can implement with appropriate tools and patience. Most adult patients who are referred to our practice will start their appointment with introduc tions to the office in the form of a meet and greet visit. This gives us the opportunity to discuss dental history, go over their current medical history, and assess the patient's behavior or ability to cooperate so we can decide what methods would provide the most effective care.
cedures within an adult dentistry scope. This can be significantly challenging since few adult specialties have access to sedation procedure or are willing to treat adults with special needs. Spe cial needs patients that we see in our practice include those with Down Syndrome or with a rare genetic condition, patients on the autism spectrum, or those with any array of syndromes. Our patient age range is not limited to children; we see patients of all ages with special needs.
special needs patients
Adult dentistry can become increasingly challenging and com plicated as patients continue to age because they may require endodontic, periodontic, prosthodontic and even surgical pro
How to Excel When Treating Patients with Special Needs
Treating special needs patients provides a unique and fulfilling opportunity within my practices. Having the opportunity to provide excellent dental care and remove the access barrier is not only rewarding for patients and their families but for the doctors and staff within my practices as well.
I would love to see more practitioners offer these options in their practices. Many providers already possess the tools necessary to improve treatment accessibility to patients with special needs, such as IV sedation with a dental anesthesiologist or M.D. anes thesiologists. I am committed to establishing a team of special ists in my area who are dedicated to assisting with the treatment of our patients with special needs. Access to these additional providers and specialists allows our patients to receive dental care beyond our pediatric dentistry scope of practice.
More providers are needed to effectively care for this specific population of patients, and it starts with diligence and the simple desire to provide care.
an operating room at one of our local hospitals. Make no mis take, there are an abundance of people with special needs who are seen under routine circumstances because of their affable conduct and their ability to maintain a schedule of regimented dental work without preclusion.
"
We share these treatment alternatives with families so they have access to an endodontist, a periodontist and a general dentist who have the tools necessary to sedate patients in their offices. This team approach allows me to provide the most comprehensive dental care available to my patients and their families that would otherwise not be possible as a lone provider. More providers are needed to effectively care for this specific population of pa tients, and it starts with diligence and the simple desire to provide care. The life-long connections you make with these patients and their families is the ultimate reward.
If you are interested in treating patients with special needs, get involved by taking available continuing education courses and visiting dental schools with special needs clinics. These are both amazing assets for practitioners to get a first look into the field and develop new protocols to effectively diagnose and offer treatment to patients with special needs in the future. Every provider who opens their door and their heart to patients with special needs makes a huge impact, not only in the dental indus try, but in their community as a whole!
L to R: Dr. Craig Shepherd, dental anesthesiologist, Dr. Erin Taylor, patient, Tiffany, and her parents attending a dental appointment.
35 | TODAY'S FDA september/october 2022
egistration endants
YOU CAN MAKE A DIFFERENCE!
VOLUNTEER FOR FLA-MOM
Florida Mission of Mercy (FLA-MOM) is a large-scale, two-day, professional dental clinic that provides care to any patient at no cost, with the goal of serving the underserved and uninsured in Florida — those who would otherwise go without care.
February 24-25, 2023 West Palm Beach, Fl Center At The South Florida Fairgrounds
Help us provide dental care to those in greatest need. We need the following types of volunteers: hygienists, dental assistants lab technicians nurses, EMTs medical assessments of health history vital glucosesignstesting community and more!
 dental
    physicians,
•
 dentists,
2023!
SIGN UP TODAY FLAMOM.ORGAT
fillings,
THE FLORIDA MISSION OF MERCY
Expo
 general
With a goal of treating 2,000 patients, FLA-MOM seeks to have a positive impact by providing important access to dental care. extractions, root canals, pediatric dentistry
Treatments o ered at FLA-MOM include: cleanings,
37 | TODAY'S FDA september/october 2022
Read, Learn and Earn!
Visit floridadental.org/online-ce for this FREE, MEMBERS-ONLY BENEFIT. You will be given the opportunity to review the "Diagnostic Discussion" and its accompanying photos. Answer five multiple choice questions to earn one hour of CE.
Contact FDC Marketing Coordinator Brooke Martin at bmartin@floridadental.org or 800.877.9922.
We want to give a BIG SHOUT OUT to the FLORIDA DENTAL ASSOCIATION and the many dentists that serve those individuals with intellectual and developmental disabilities. Their service allows this vulnerable population the dental care and services they need.
The Arc of Florida
Nearly a decade ago, The Arc of Florida polled families, caregivers and individuals with I/DD across the state to present their most challenging health care needs as a top priority advocacy issue. Overwhelmingly, the response was a desperate plea for dental treatment services. Armed with this information and personal testimonials, The Arc of Florida set out to develop a program that would ad
https://arcflorida.org/
THANK YOU
38
Advocates and Supports People with Intellectual and Developmental Disabilities
Our society maintains a steadfast narrative of empha sizing the importance of good health as a key factor in achieving maximum returns in quality of life. Charitable organizations and certain entitlement programs make it possible for many underserved populations to afford access to health care services. Unfortunately, although individuals with intellectual, developmental and other disabilities may qualify for assistance through these av enues, they still face overwhelming barriers to accessing practitioners who: 1) accept their funding; 2) have experi ence in providing treatment to individuals with I/DD; and 3) are available in their community.
Established as a grassroots advocacy organization more than 70 years ago, The Arc of Florida advocates for our lo cal chapters, public policies and high-quality supports for people with intellectual and developmental disabilities (I/DD) to be fully included in all aspects of their communi ty. Advocacy efforts and campaigns provide opportunities for inclusion in areas such as housing, education and employment have garnered success through The Arc of Florida and our network of Arc chapters across Florida. While great progress has been achieved toward our mis sion, we still face challenging discrepancies, inadequate access and a lack of appropriate care options necessary for the people we serve to live healthy, independent lives in the community.
By Alisha Linton, The Arc of Florida, Training and Advocacy Director
individuals applying to The Arc of Florida Dental pro gram have Medicaid which covers very limited dental procedures. Others receive dental treatment through Managed Care dental plans, but the service coverage is still limited, and even fewer dental practitioners accept this form of insurance. As a result, many times individuals with I/DD have to choose between dental services and other necessary services such as transportation, group home placement or daily meaningful activity.
39 | TODAY'S FDA september/october 2022
dress this unmet need for service. Fortunately, The Arc of Florida received a special legislative appropriation in 2012 to pay for preventive and acute dental services for people with intellectual and/or developmental disabilities. The Arc of Florida Dental Pro gram was formed and opened its doors in July 2012 to become the first program in the state to bridge the gap for individuals with I/DD to a network of dental providers with the experience and willingness to provide care for this tragically underserved
arc of florida
The testimony above is one of many that we have received from our families and individuals served through the program. Tes timonies range from accounts of individuals who need general dentistry care to those who urgently require specialty services to treat and alleviate extreme suffering. In all cases, the message is consistent: families and individuals depend on us to help them access dental care that improves their quality of life. As such, we require additional partnerships with dental practices throughout the state, so that our provider network can offer greater choices
The Arc of Florida has recruited and continues to engage dental providers to join our service network and provide much-need ed dental care to the individuals we serve. Through the special appropriation, we can privately pay for these services at market rates instead of billing Medicaid or the individual. From July 2012 to the present, more than 8,500 individuals have been served through our dental program and the demand for services contin ues to increase each year.
"I am writing to express my gratitude for the program and assis tance that has allowed (my son) to finally visit the dentist. Health care appointments are not easy, to begin with, and not having access to a dental facility that can work with my son's disabilities has never allowed us to address his dental health. I wanted to reach out and let you know how important this service is to this specific population of children. I had no idea what was going on with my son's mouth until I was able to take him to a dentist for a full mouth examination and x-rays. It turns out he was suffering from some periodontal issues that I would have never known about and that would have continued to worsen if we had not been given this important opportunity. He was treated quickly and efficiently and it was all done under the use of IV sedation which made it very tolerable for him. I hope that you will continue your grant program to provide the necessary funding to help with these
and service outreach to our program participants. Increasing ly, we are experiencing an overwhelming demand for dental providers who offer various methods of sedation, particularly IV sedation, and have hospital privileges that allow them to treat individuals with more significant disabilities. The Arc of Florida makes the process of joining our dental network simple and con venient. Interested dental practitioners are encouraged to send an email to dental@arcflorida.org to request information about joining our dental network.
Manypopulation.ofthe
Our ultimate goal is to make this a sustainable program to serve one of Florida's most overlooked and undertreated populations. We rely on the generosity and support of the Florida Legislature, and the compassion of dental practitioners who are willing to rise to the occasion and help this vulnerable population take a giant step forward for their health. Together we can help the people we serve secure greater quality of life today and in the future.
Our society maintains a steadfast narrative of emphasizing the importance of good health as a key factor in achieving maximum returns in quality of life.
very important dental issues that would go unnoticed otherwise. Thank you so much from the bottom of my heart for helping my son and allowing us the opportunity to give him the best possible care under the best possible conditions. We will be forever grateful for your generosity." –M. Velez
"
A note from a parent whose son received services through The Arc of Florida Dental program:
40
Another is the reimbursement system available to a large number of these patients, typically the Florida Medicaid system. The level of reimbursement is such that recruiting dentists to be Medicaid providers is
One of the most common is the inability of the patients to cooperate with receiving dental care in a "routine" setting. Whereas this is very true for many of these patients whose caregivers are seeking a dental home, it is not always the case. Often, with some alterations in the dental procedures, high-level care can be provided in an office setting.
By Timothy Garvey, DMD
The need for a program of this type was apparent to the members of the Marion County Hospital District. Per sons with disabling conditions often seek care in hospital emergency departments, usually when the patient is displaying signs or symptoms of oral pain. In most of these circumstances, the hospital staff cannot provide any type of definitive care other than an antibiotic prescription (which may or may not be appropriate for the pathology),
pain medication and a suggestion that definitive care be provided by a dentist. This is often repeated, since dental care is not subsequently obtained. All of this may result in a significant cost to the patient, or necessitating the hospital to write off the charges as uncollectable, and the patient still not receiving care.
It is hoped that this will become a clinical site for the stu dents of the University of Florida College of Dentistry. This will hopefully allow these future dentists to more readily incorporate "special needs" patients into their practice of
On July 1, 2022, an outreach program was started in Marion County, focused on increasing availability of dental services for persons who have devel opmental disabilities. The program resulted from a collabo rative effort by the FreeDOM Clinic USA, the Marion County Hospital District, the University of Florida College of Dentist ry, and Advent Health Hospital of Ocala, Florida.
41 | TODAY'S FDA september/october 2022
Dental Care
Thisdentistry.could
An important fact to mention is that to ensure continuity of care, this is not staffed by volunteers. Rather, the staff are regular employees, with a unique focus on dental care for people with disabling conditions. This obviously requires financial support. The cost savings to the hospital district is significant enough for this to be considered acceptable.
The need for a facility to provide den tal care utilizing general anesthesia was highlighted from the beginning. The ad ministration of Ocala's Advent Health Hospital became aware of the situation. Their generosity has resulted in the availability of regular use of Advent Hospital's operating rooms to provide comprehensive dental care for the most challenging cases.
Complexchallenging.medical problems some times result in the need for interdis ciplinary efforts incorporating other health care providers to allow dental treatment to be safely provided.
It has become well known that dental care is not able to be accessed by many people who have disabling conditions. There are several reasons.
With startup funding by the Marion County Hospital District, a dental clinic was started, focusing on this special group of patients. The goal is to provide care that is currently needed, and hopefully provide preventive care on an ongoing basis.
Accessing
also be viewed as a pilot project. This project has begun by using resources on a local level in Marion County. There is great potential for other similar programs to be developed in areas throughout the State of Florida.
TopPhotos:photo is initial photo series in Bottom2019. phot is final photo series in 2022.
SeriesSeries4/2/2019Initial-Final1/25/2022
42
Every patient is undoubtedly unique in their dental needs, home care capabil ities and comfort levels, so our treat ment must be specifically tailored to meet the needs and tolerance levels of each patient. Orthodontics is a largely elective field; most people can ade quately speak and function without or thodontic care. However, most parents of special needs children hope that their child can live as normal of a life as possible, which may involve orthodon tics to improve esthetics, function or cleansability. In this article, I was asked to explain why our practice decided to treat patients with special needs; however, it was never a question of if or why we would care for these patients, but of how!
By Sarah Howle, DDS
Many patients with autism spectrum disorder display symptoms of sen sory hypersensitivity. Thus, one of the main hurdles we encounter with special needs patients in our practice is their tactile sensitivity. Most average patients will have some sort of adjust
Orthodontic Care for Patients with Tactile Hypersensitivity
the success of aligners for patients with tactile hypersensitivity to parents, case acceptance is usually high. However, if a parent is hesitant toward aligners, you can prescribe a "therapeutic aligner," or an essix retainer, to gauge their com pliance before committing to treatment. You can also walk the patient into treatment slowly by starting with no attachments or elastics, then adding them into the course of treatment as need ed. An additional tip is using a weighted blanked, or even an X-ray vest, during longer appointments, such as bonding or removing attachments. The deep pressure aids in decreasing anxiety and elevating their feeling of security.
"
43 | TODAY'S FDA september/october 2022
orthodontic care
ment period with the delivery of a new appliance. The difficulty of acclimation, is of course, amplified in patients with tactile hypersensitivity. Thorough explanation of the appliance, show ing the patient what the appliance looks like, and letting them hold and feel the appliance before cementation may help ease anxiety. This tell-show-do technique is an essential component to behavior management during appliance delivery and bond ing appointments. Yet, despite your efforts, many special needs patients will have a tendency to play with their appliances or pull out their wires, which can ultimately lead to repeated breakage, emergency appointments and delayed progress in treatment. Therefore, in our practice, we've moved further from braces or fixed appliances for tactile-sensitive patients and have found that they adapt incredibly well to clear aligner therapy.
Clear aligner therapy has revolutionized the orthodontic field in the past 20+ years. Alignment and bite correction can predictably be achieved in compliant patients. Both younger patients (ages seven to 10) and patients with special needs are typically eager to please their parents, so they tend to have the highest compliance with aligner wear in our office, even better than the majority of our adult patients! Furthermore, many patients on the Autism spectrum have obsessive-compulsive tendencies, which typically translates to exceptional compliance. With aligners, patients feel like they are more in control-trays can be removed periodically throughout the day, and they are much more comfortable than traditional braces, with lighter forces being distributed over several trays. In this patient base, aligners are a win-win: we do not have to take any alginate impressions (we use a digital scanner); there are no broken brackets; the patient cannot pull out their wires; great hygiene is easier to manage; there are less food restrictions; and the overall course of treatment is much less stressful for the patient, parent and clinician.
Onceresults.weexplain
This was the case for my patient, Nathan. Nathan presented to our clinic initially in 2019 with a 100% deep impinging overbite, severe overjet of 9mm, maxillary spacing and protrusion, man dibular crowding, ectopic eruption of #22, and lower lip entrap ment. His mother's chief concern was his bite- the severe overjet predisposes Nathan to trauma to the maxillary incisors. His
treatment spanned for 30 months, and the transition to retainers was flawless because he was already used to the fit and feel of his retainers. Although Nathan had very good compliance with aligner wear, he did struggle with wearing the prescribed Class II elastics. Despite the slight Class II finish on his left and 2mm midline discrepancy, Nathan, his parents, and I were thrilled with the
One of the main hurdles we encounter with special needs patients in our practice is their tactile sensitivity. The difficulty of acclimation is, of course, amplified in patients with tactile hypersensitivity.
IndeedSpecialSpecial Patients Is Treating
When otherequallytoaretheirthatmightbecauseicaldisclosingshythatwillchildren,specialtreatingneedsyouoftenfindparentsawayfrommedhistoriestheyfeeliftheydochildrennotgoingbetreatedtochildren. "
44
45 | TODAY'S FDA september/october 2022
Treating patients with special needs can be very rewarding. It may not be lucrative, but it is definitely rewarding. My interest in treating special needs started when I decided to become a pediatric dentist. As a pediatric dental resident, I got exposed to children who suffered from not only many chronic condi tions, but also many disabilities. Autism, Cerebral Palsy, and Down Syndrome, among others, were the most common special needs who I encountered. I was fortunate to be able to see many disabled children that would come to see us from "homes" where they lived under the guardianship of the state. Unfortunately, I discovered that these children are often neglected and abandoned by their own caretakers because of the emotional and financial burden that it entails.
treating special needs children, you will often find that parents shy away from disclosing medical histories because they might feel that if they do their children are not going to be treated equally to other children. That is why sitting down, in a private room, and taking the time during the initial visit is paramount. I always ask five important open-ended ques tions: 1. Does "Ann" or "Peter" have any medical conditions? 2. Is he/she taking any medicines? 3. Does he/she see any other doctors besides his/her pediatrician? 4. Has he/she ever been at the hospital for anything? and 5. Does he/she have any allergies? Then, listen … Listening is the most important
I can tell you a million more stories and experiences I have had with patients with special needs. It might not be as finan cially rewarding as doing "Smile Designs," I know. However, these patients and their parents are so grateful, and they will be forever engraved in your heart. They will be your patients for life. It humbles me to see what these parents do for their children. It certainly helps me be grateful about my life, and
By Gabriela Asensi, DMD, MPH
Autism, for example, is one of the most common special needs that I encounter. Understanding Autism Spectrum Dis order (ASD) is complicated and challenging because patients can have a minor sensory issue, or they can be non-verbal and have difficulties socializing. Autism has many colors, tint, and hues. With these patients' initial visit, I add four open ended questions, but before I do, I tell the parents: "I am go ing to ask four silly questions." This approach usually breaks the ice. Parents of autistic children are stressed out because they know that the appointment might not be smooth sailing.
When parents do take on the challenge of raising a child with a special need, the special need disappears, and they only see their child. I have seen this first-hand. Let me share a story: Once I had to treat a fidgety 12-year-old girl with Down Syndrome who had recently emigrated from Cuba. She had fallen at home and her four front teeth were avulsed. The mother brought the teeth in a cup of milk as soon as she could. I was able to place them back in her mouth and put a splint. It was not easy, but I did it anyway. The issue then was finding an endodontist who would complete four root canals on this girl. I discussed the case with a colleague, and he asked, "Why don't you do them?" So, long story short, under general anesthesia at our local children's hospital, I complet ed four root canals. These parents were so grateful that they invited me as a guest of honor to her 15th birthday party. For Hispanics, celebrating "Los Quince" is equal to the "Sweet 16" birthday in American culture. It was a great compliment to
special patients
part. You will find so much information by just letting parents speak. Nowadays, with so much information available on the internet, parents are much more knowledgeable about their children's conditions.
First question is: "Who cuts his/her hair?" If a patient does not sit still for a haircut, I know he/she will not sit still for me either. Second question is: "Does he/she follow instructions?" The answer to this question gives me so much information. It tells me if they are verbal, and it lets me know about their cog nitive, emotional and social development. This is important because if the level of Autism is more involved, I know that "Tell-Show-Do" is not going to be my behavior management technique and if dental treatment is needed my approach should be a pharmacological approach, either by giving a preoperative anxiolytic, giving the patient nitrous oxide or moderate sedation. Sometimes we make arrangements with an anesthesiologist in our office, or we take the patient to the hospital for rehabilitation under general anesthesia. There are different ways to help these children. Third question is: "Is he/she potty trained?" I know what you are thinking… I did say the questions were silly. The answer to this question tells me about developmental delays, and ability to self-care. Finally, I ask: "Does he/she go to a special school?" Usually if an autistic child goes to a special school the level of Autism is more severe.
Whenme.
©2022 U.S. Bank EARN BONUS20,000POINTS when you spend $5,000 on the card within the first 90 days.1 APPLY TODAY! Call 888-327-2265 ext. 36992 or visit adavisa.com/36992 For every $1 of eligible net purchases earn1: 5 POINTS on hotel and car rental booked through our rewards site 5 POINTS on purchases made at ADA.org 2 POINTS on purchases made with co-endorsing state societies, including dues payments 1 POINT everywhere else Visa® is accepted Discover the perfect card for your practice — the ADA® Preferred Rewards Visa Signature® Card. It rewards your success with exceptional bonuses and perks.
Earn an additional 20,000 bonus points1 After $125,000 annual spend.
Travel on 150+ airlines — with no blackout dates 25,000 points = up to a $450 airline ticket!
Choose from travel, merchandise, gift cards, or cash back as a statement credit.
When traveling abroad.
No annual fee2
1. Rewards points are earned with your ADA Visa credit card for eligible net purchases (purchases minus credits and returns). Some restrictions apply. Refer to the Program Rules at adavisa.com/faqs for additional information. 2. The APR may vary and as of 4/4/2022, the variable APR for Purchases and Balance Transfers is 10.24%22.24% based on your creditworthiness. The variable APR for Cash Advances is 26.24%. Cash Advance fee: 5% of each advance amount, $10 minimum. Convenience Check fee: 3% of each check amount, $5 minimum. Cash Equivalent fee: 5% of each cash amount, $20 minimum. Balance Transfer fee: 3% of each transfer amount, $5 minimum. There is a $2 minimum interest charge where interest is due. The annual fee is $0. Foreign Transaction fee: None. We may change APRs, fees, and other Account terms in the future based on your experience with U.S. Bank National Association and its affiliates as provided under the Cardmember Agreement and applicable law.
ADA is a registered trademark of the American Dental Association. The creditor and issuer of this card is U.S. Bank National Association, pursuant to a license from Visa U.S.A. Inc.
Enjoy the rewards
Enjoy no foreign transaction fees2
IMPORTANT INFORMATION: Rewards points are earned on eligible net purchases. Net purchases are purchases minus credits and returns. Accounts must be open and in good standing to earn and redeem rewards and benefits. Not all transactions are eligible to earn rewards, such as Advances, Balance Transfers, and Convenience Checks. Purchases qualify for Points based on how merchants choose to classify their business and we reserve the right to determine which purchases qualify. See your Cardmember Agreement for details. Points will expire five years from the end of the calendar quarter in which they were earned.
By H. Barry Waldman, DDS, MPH, PhD; Allen Wong, DDS, EdD; and Steven P. Perlman, DDS, MScD, DHL (Hon)
By the Numbers 1
Among adults 18 years and older in Florida, 33.3% of individuals with disabilities, compared 12.7% of individuals with no disabili ties, could not see a physician in the past 12 months, because of cost. 4
•
By
• Independent –
• About $53.1 billion per year, or up to 35% of the state's healthcare spending.
• Have heart disease 12% 4%
• 1,500,000 females 2,300,000 whites 400,000 blacks 69,000 with two or more races 563,000 Hispanics (of any race) 53,000 Asians
In 2019, (among the civilian non-institution population) in the United States, 41.7 million people (12.5%) had a disability. In the state of Florida, 2,890,190 people had a disability (numbers rounded):
• 5-17
• 18-34 - 281,000 • 35-64 - 982,000 • 65-75 - 550,000 • 76 + - 883,000
48
• Hearing –
Some of the health disparities
Disability:
• About $15,811 per person with a disability.
• Smoke 25% 12%
•
• Disability Healthcare costs in Florida for adults:
• Ambulatory –
Large proportions of older adults in Florida continue to go with out a wide range of needed vaccinations. Although race/ethnicity and disability status were shown to have some association with acceptance of vaccines, having a regular source of care, employ ment and income also were shown to be important predictors. 3
Florida Residents with Disabilities and Oral NeedsHealth of disability: 824,600 538,100 1,071,200 1,542,000 569,500 1,037,000 age: < 5 yrs. - 7,700 - 187,000
Specifically, oral health
•
Type
• Self-care –
• Have diabetes 16% 7%
• Cognitive –
• Be obese 32% 23%
oral health
Health Care Costs 2
"Individuals with developmental disabilities face major challenges in accessing oral health care, regardless of their
Adults with disabilities in Florida experience health disparities and are more likely to: With disabilities Without disabilities
•
• 1,400,000 males
•
• Vision –
•
(lectures or clinical requirements) to ensure the preparation of dental students for the special needs of individuals with disabili ties. It is no wonder, that "older" practitioners are able and willing to provide care to an endless array of patients but are unwilling and often unable to provide care for individuals with disabilities. But times have changed. Years ago, a hard-fought battle to provide the needed care for individuals with disabilities modified dental and dental hygiene school accreditation requirements. They now include mandatory preclinical and clinical require ments to include the care of these individuals. In addition, the American Dental Association Code of Ethics now specifies that dentists may not discriminate against individuals with disabili ties.
Previously unreported barriers to dental practitioner partici pation in Florida Medicaid emerged as a result of: "1). dentists' perception of social stigma from other dentists for participating in Medicaid, and 2). the lack of specialists to whom Medicaid patients can be referred." 7
In past years, individuals with disabilities all too often "did not ex ist." They were kept out of sight in institutions or the back rooms of homes. In 1958, 1972 and 1986, when we graduated from dental school, there were NO EDUCATIONAL REQUIREMENTS
References
• In the past 12 months, 15.64% (1,681) indicated they saw no special needs patients, 55.27% (5,942) saw one-10 spe cial needs patients, 21.2% (2,280) saw 11-50 special needs patients, 3.52% (361) saw 51-100 special needs patients and 4.37% (470) saw more than 100 special needs patients. 9
9.Januarymedicare.org/articles/does-florida-medicaid-cover-dental-care-for-adults/8.dentists.7.25,from:abilities:6.prove-oral-health-for-theSpecial5.January25,andDevelopmental4.science/article/abs/pii/S1936657417302182receipt3.health/impacts/florida.htmlfor2.S1810cedsci/table?q=Residents%20with%20disabilities%20in%20Florida&tid=ACSST1Y2019.data.census.gov/AccessedJanuary25,2022.CentersforDiseaseControlandPrevention.Disability&HealthU.S.StateProfileDataFlorida(Adults18+yearsofage).Availablefrom:cdc.gov/ncbddd/disabilityandAccessedJanuary25,2022.KhanSR,HallAG,etal.Associationbetweenrace/ethnicityanddisabilitystatusandofvaccinesamongolderadultsinFlorida.Availablefrom:sciencedirect.com/AccessedJanuary25,2022.CentersforDiseaseControlandPrevention,NationalCenteronBirthDefectsandDisabilities,DivisionofHumanDevelopmentandDisability.DisabilityHealthDataSystem(DHDS)Data[online].Availablefrom:dhds.cdc.gov,Accessed2022.UniversityofFloridaCollegeofDentistry.PartneringtoImproveOralHealthfortheNeedsPopulation.Availablefrom:dental.ufl.edu/2021/01/26/partnering-to-imspecial-needs-population/AccessedJanuary25,2022.RapaloDM,DavisJL,etal.CostasabarriertodentalcareamongpeoplewithdisareportfromtheFloridabehavioralriskfactorsurveillancesystem.Availableonlinelibrary.wiley.com/doi/10.1111/j.1754-4505.2010.00144.xAccessedJanuary2022.LoganHL,CatalanottoF,etal.BarrierstoMedicaidparticipationamongFloridaJHealthCarePoorUnderserved.2015,Feb;26(1):154–167.Medicare.orgDoesFloridaMedicaidCoverDentalCareforAdults?Availablefrom:Accessed25,2022.FloridaDepartmentofHealth.(2022).2019-2020WorkforceSurveyofDentists.
1. U.S. Census Bureau. Available from: S1810 Disability characteristics
According to the 2019-2020 Florida Workforce Survey completed by licensed dentists, 14,099 of the 16,089 dentists applying for re-licensure responded. Of the responses, 10,869 dentists indicat ed they actively practice in Florida.
Florida Dental Medicaid
"Florida Medicaid adult benefits cover the following emergen cy-based dental Medicaid services: Limited exams and X-rays, dentures, teeth extractions, sedation, problem-focused care and pain management. The dental practitioner must substan tiate medical necessity and, in some cases, obtain advance authorization." 8
Patients vary by age, gender, race, language, personality, educa tion, knowledge, demands, finances, health status and just about any number of other parameters that one can and can not imag ine. It is these challenges that should motivate all practitioners and their staff as they provide comprehensive services for their patients. Yes, even for individuals with disabilities!
The Future
socioeconomic status, and suffer disproportionately from oral-related health issues, such as malnutrition, speech prob lems, and potentially fatal oral infections." 5 Many individuals who have disabilities and/or complex health conditions do not have adequate access to comprehensive oral health care. Data from a Florida Behavioral Risk Factor Surveillance System emphasized the reality that more Florid ians with a disability reported not seeing a dentist due to cost compared to people without disabilities (30% versus 16%). Floridians with disabilities were 60% more likely to report cost as a barrier to dental care. "Improving access to dental care for this population will require financial considerations." 6
• 70.42% (7,515) of active Florida dentists responded they saw no Medicaid patients. Of those who did see Medicaid patients, only 12.89% (1,375) indicated they saw more than 100 Medic aid patients per year.
49 | TODAY'S FDA september/october 2022
The need is to provide care for more individuals with disabilities. What about mandatory continuing education requirements (at the time of license renewal) for current practitioners who received no specific training during their dental school years?
My name is Kent Weitzel, and I am a general dentist from Ocala, Fla. I advocate for the patients who do not have a voice. I am speaking of the patients with special health care needs and primarily those over the age of 21. The inequities are great in treating these precious people. I believe we can do better.
The following are excerpts* from speeches that were presented to the Florida Board of Dentistry in Jacksonville on May 20 by people whose lives have been impacted by caring for people with special needs. Their remarks were honest and powerful. Learn more about the experiences of parents and providers of special dental care in their own words.
ALIISON SEAMAN
Dentist who treats special needs patients
solve this perplexing problem to provide dental care for these special patients and we will be better and compas sionate people for doing this.
In 40 years practicing dentistry in Florida, I have always integrat ed special healthcare needs patients into my practice for basic dentistry, and then made an assessment to treat the patients for further needs or refer to other dentists. In the past several years, I have had limited places to refer my patients because of the
Mother of autistic son and founder of New Horizon Academy for Exceptional Students, Inc.
In Their Own Words
Allison Seaman
KENTDMD,WEITZELMSEE
closing of clinics. Currently, many patients are not being treated for dentistry, and these patients have been neglected. The results are disasters, and the direct cause is many years of untreated dental Together,problems.wecan
50 real stories
I want to thank you for this opportunity to share what I see as the most critical issue I have ever faced with my son, Matthew, regarding his healthcare. He was diagnosed with autism, sensory integration dysfunction, hypera cusis and autoimmune dysregula tion by the age of eight years old.
Real
To view the speech in it's entirety, please use the QR code.
People, Real Stories:
Dr. Kent Weitzel, DMD, MSEE
We have a wonderful local dentist; however, because he is unable to provide anesthesia in his office, he cannot perform extractions or similar procedures. In the past, our dentist has referred Maggie to a doctor who performed oral surgery on Maggie as an outpatient. Unfortunately, because there are so few oral surgeons who will see adult special needs patients, the doctor currently has a three-year waiting list. Spe cial needs patients, such as my daughter, must get the care they need.
51 | TODAY'S FDA september/october 2022
SUZANNE WEITZEL PT, MBA
Rob McLean
Mother and licensed physical therapist
the speech in it's entirety, please use the QR code.
in our state with no access to dental care. They fall under the category of "persons with special healthcare needs." This population encompasses different pathologies, such as dementia, neurological diseases, Down Syndrome, autism, mental retardation, cerebral palsy, traumatic brain injury, severe dental phobia and many other disabilities.
There are several problems: dental offices are refusing to see this population, even for an initial exam; Florida's dental schools do not provide special needs education and clinical treatment; hospitals are dramatically reducing operating room times and privileges for care of these patients; and more.
Webackground.havecitizens
Father of autistic daughter
I'm an attorney, but today I'm here to speak to you as the parent of a child with developmental disabil ities. My daughter, Maggie, is a 23-year-old with autism. Maggie has severe developmental delays and, as a result, is unable to sit still for dental procedures.
*Statements have been edited for length and represent the views of the authors; they do not necessarily reflect the opinions of the FDA.
Proper dental care for Matthew requires sedation, but there is no dentist in the Medicaid dental network in a 50-mile radius that will consider treating my child. None. The inconvenient truth is our special needs children and adults do exist and deserve the same care afforded any other human being. It requires a more creative solution.Toview the speech in it's entirety, please use the QR code.
I am an actively licensed physical therapist and mother. My eldest son, Erik, is a medical doctor and my youngest son, Joshua, was profoundly brain injured from a birth defect and underwent 14 neurosurgeries on his brain. Josh ua died May 27, 2006, following a grand mal seizure at the age of 24.
These are human beings that need dental treatment. They need safe and respectful care. We must protect and treat this popula tion with dignity.Toview
Suzanne Weitzel, PT, MBA
Even though there are many tangible and intangible "carrots" which encourage positive choices for Matthew to complete a den tal exam, cleaning and treatment, my son simply cannot make it through a full dental cleaning without incredible anxiety, jumping from the chair and perseverating the words, "sorry Mommy" over and over. I have given him mega doses of Benadryl, valium, and incentivize with all that is reinforcing to him; however, he simply cannot do it.
I am qualified to represent persons with special healthcare needs from a professional and personal
To view the speech in it's entirety, please use the QR code.
ROB MCLEAN
Expect More With NDX off50%ofyourfirstorder Offer only valid for Clinicians based in Florida. Case value not to exceed $299. Coupon must be enclosed with case. No copies accepted. If submitting the case via IOS, please put the promo code in the notes section Cannot be combined with any other offers. PROMO CODE: FL50FIRST22 - Expiration Date: 12/31/22 THE POWER OF THE NETWORK FUEL THE SUCCESS OF YOUR PRACTICE NDX is the largest dental lab network in the country... with more than 60 labs providing the most advanced technology for all aspects of dentistry. We focus on your practice... whether it's digital technology, crown artistry or the most aesthetic implant restoration for your patient. But don't take our word for it…try us out for yourself. To get started with NDX... please visit us at nationaldentex.com and request a Welcome Kit. Feel the difference of a nationwide network. Scan the code to submit an inquiry and your local representative will connect with you. MKT00336.RevA © 2022 National Dentex, LLC. All Rights Reserved.
THEOFMEETINGOFFICIALTHE GAYLORD PALMS RESORT & CONVENTION CENTER ORLANDO LAUNCHINGDENTISTRYFORWARD JUNE 29JULY 1, 2023 THESAVEDATE:FLORIDADENTALCONVENTION.COM
This year featured more than 130 courses ranging from lectures to hands-on workshops and mini-residencies for the entire dental team including: Pankey Essentials 1, advanced Botox, 3D printing technology, pediatric tongue tie treatment, sleep disorders, and whole body health and wellness. The Exhibit Hall buzzed each day with attendees learning about the latest technologies and buying products from more than 300 leading dental
"Comevendors.for the CE, Stay for the Fun" continued to be the FDC motto with family-friendly social events. On Thursday, attendees had the opportunity to mingle with exhibitors during the cocktail reception in the Exhibit Hall, followed by a night of fun with their peers at Dueling Pianos featuring Howl2Go Dueling Pianos. On Friday, FDA members honored their colleagues at the annual Awards Luncheon, including Dentist of the Year, Dr. Daniel Gesek and J. Leon Schwartz Lifetime Service Award recipient, Dr. Howard Pranikoff. Friday evening attendees entered the deep blue sea at the Sea Vibes Party featuring live music, a shark ride, aerialist sea creatures and fun for the entire family. It was a can't-miss event!
Plan to join us June 29-July 1, for the 2023 Florida Dental Convention. As always, FDC2023 will feature free registration for FDA members, excep tional education courses and a bustling Exhibit Hall all under one roof at the Gaylord Palms in Orlando. The course/speaker listing will be available in January 2023 and Registration will open March 2023 at floridadentalconvention.com. We can't wait to see you there!
FD C2022 ReCap
The 2022 Florida Dental Convention (FDC), "Dentistry & Systemic Health: Mouth, Mind and Body Connection," was held June 23-25 at the Gaylord Palms Resort & Convention Center in Orlando. FDC2022 was an unforgettable event where more than 7,400 dental professionals, including 1,250 Florida Dental Association (FDA) members, came together to sharpen skills, discover new techniques and connect with peers. FDC was excited to partner with the Student National Dental Association (SNDA) to hold their 50th Anniversary Celebration and Meeting parallel with FDC2022. SNDA had more than 300 students in attendance, and all were able to take advantage of FDC courses, events and Exhibit Hall.
By Meghna Dassani, DMD
Once you're committed to having these tough conversations, there are ways to make them easier. Here are my top five hints for easing parents into a tough conversation about pediatric OSA.
education in the waiting room lets them see the connec tions between their child's behavioral and medical issues and OSA. Many times, the combination of the screening form and the waiting room education sets up a situation where parents are ready to ask you about OSA before you even get a chance to suggest it as a possibility.
In my work, I encounter so many dentists who have completed pediatric sleep dentistry training, understand that pediatric obstructive sleep apnea (OSA) is a huge, looming health crisis, and yet are hesitant to launch a pediatric sleep program in their offices. Why? Inevitably it's not the billing, the clinical skill or the relationships with other providers holding them back. They feel comfortable about that end of things. What holds them back is the fear that parents won't want to talk about sleep in the den tist's office.
I understand. Even with teeth, where parents can see that some thing is obviously wrong, parents can be combative when you suggest that a child needs braces or a palate expander. OSA is even harder because it is invisible. However, when you keep quiet about OSA, you're doing a big disservice to your patients. These kids' lives are harder than they need to be, and their future health is at Beingrisk.an
Whether you have a television showing informational content or just posters and brochures, you should use the waiting room for pediatric OSA information. Parents may not suspect sleep apnea, but if they have a kid who is sleepy, hyperactive, struggling in school or at home, breathing through their mouth, wetting the bed or just sick all the time, they know that there's something Awrong.bitof
Hint #1: Start before you see them in the office
Hint #2: Add information to your waiting room.
Getting Parents on Board
PEDIATRICDENTISTRY:SLEEP
For new patients, your team should mention the pediatric OSA program on the very first call. Have them say something like, "The American Academy of Pediatrics recommends that children be
For returning patients, pick a date after which all patients will be screened at least once a year. When parents update information at the beginning of the visit, include a sleep screen form. Train your front office team to answer questions about the form and to provide basic information about pediatric OSA.
ethical clinician means starting tough conversations with parents about pediatric OSA.
screened for sleep apnea at least once a year. We screen all our pediatric patients annually to be sure they get the best possible care. In your new patient packet, you'll find a screening form for your child." The call and the form will start parents thinking about OSA before you ever meet them.
A great one to start with is "So, does anyone in your family use a CPAP?" Many of your pediatric patients have parents, uncles and aunts and grandparents who have been diagnosed with OSA since about 30% of the US adult population now suffers from this
Hint #5: After the First Few Patients, Let Your Success Stories Do the Prep Work
Once you have treated a few patients and have great success sto ries to share, you no longer have to worry about tough conversa tions. The parents who come to your office are already educated about OSA and eager for any help you can offer them.
The first time you bring up sleep studies to a parent, they may think they're unnecessary. It's new, and the information has come at them from out of the blue. So, for these patients, include the screening form at the appointment in six months. Go through the process again and have the conversation again. It might take two or three visits to get through to the parents about the risks of OSA but keep trying. Yes, it would be better to have treated these kids at the first visit instead of delaying 12 to 24 months, but getting them help for their sleep in 24 months is still better than never helping them at all.
There is such a need for pediatric OSA services that once you overcome your reservations and start having these conversations, your program will grow with very little work from you! "
FDC2023 SPEAKER PREVIEW
Manydisorder.parents
In my own practice, I've found that once a kid gets treated for OSA, their parents can't keep quiet about it. Suddenly, they're seeing signs of OSA in nieces and nephews and in the children of their friends and neighbors. When another mom complains about a cluster of symptoms that look like OSA, the mothers of our sleep apnea success stories jump in and tell them about the great treatment available for their kids, and suggest parents give our office a call.
Hint #3: Ask questions and listen to the answers
There is such a need for pediatric OSA services that once you overcome your reservations and start having these conversations, your program will grow with very little work from you! All you'll need to do is keep giving your pediatric patients the care that improves and protects their whole-body, life-long health!
"
The next question to ask, as you look at the screening forms, is "Do you think your child is well-rested in the morning?" The answer is usually no. From there, you can begin a conversation about the importance of sleep, and what can be done to get their child better sleep.
Hint #4: Be Persistent
might think that only older, obese people can get OSA. This is your chance to educate them about the fact that obesity is often the result of untreated sleep breathing problems, rather than the cause.
Dr. Meghna Dassani, is a practicing clinician, a dental educator and an award-winning author. Her books, "Airway is Life" and "The Dentist's Guide to Sleep Apnea Implementation," are valuable ref erences for the practice of adult and pediatric sleep dentistry. You can find her online at MeghnaDassani.com. Learn more about Dr. Dassani's course being offered at the 2023 Florida Dental Conven tion beginning January 2023 at floridadentalconvention.com.
Gain actionable data on your patients' perceptions of the care that you provide, and receive a detailed report that will help you prioritize and address opportunities for improvement.
60
BUILDINGTEAM-
The Doctors Company is continually working to identify potential sources of injury and enhance patient safety. Our Patient Safety INSIGHT Services team takes a data-driven, collaborative approach to help you reduce adverse events while increasing patient satisfaction. Here are the core areas where we can provide valuable tools and assistance.
Shining a light on risks and trends others cannot see
RISKPRACTICE
EDUCATIONCONTINUING
Receive an expert risk assessment of your practice's policies, procedures, and processes, and a custom action plan with prioritized recommendations.
A patient safety risk manager is always available to provide industry-leading expertise. That's malpractice insurance without the mal. For more information, call 800.421.2368, extension 1243, or contact patientsafety@thedoctors.com
SAFETYPRACTICECOMMUNICATIONPATIENTEXPERIENCEPATIENTSAFETYHOSPITALANALYSISCLAIMSCULTURECULTURE ©2017 J11110 7/17
Evaluate the aspects of your practice that contribute to a culture of patient safety with our online diagnostic check-up tool.
Patient Safety INSIGHTS
Receive customized, evidence-based training that helps build communication and teamwork skills among your staff to enhance patient safety and quality care.
Take advantage of on-site and online opportunities to stay current on practice strategies that reduce risk while improving patient safety.
Leverage the expertise of our team to assess your management practices, policies, procedures, and communication styles to ensure they support patient safety.
Let our experts conduct an in-depth evaluation of your claims, then create a tailored action plan for addressing the root causes of your claims.
Enhance doctor-patient communication in your practice and improve health outcomes through our structured evaluation program.
61 | TODAY'S FDA september/october 2022
An organization's ability to thrive is largely determined by the quality and effectiveness of its leadership. Great leaders can create tremendous success, but leadership skills don't always come naturally. At the Florida Dental Association we believe that great leaders are developed through learned skills and practices. LEAD, Leaders Emerging Among Dentistry, is an FDA program that provides participants with training to enhance leadership and interpersonal skills as well as a backstage pass to FDA offerings and experiences. LEAD features speakers from around the country with a focus on providing ideas and tools to help member dentists succeed in their leadership pursuits.
LEAD LEADERS EMERGING AMONG DENTISTRY JAN. 20, 2023 • TAMPA, FLORIDA LEARN MORE AND REGISTER AT FLORIDADENTAL.ORG/LEAD
and other successful business owners are including real estate in their portfolios as they learn how they can diversify from stock market volatility and hel p weather unprecedented inflation. We focus on education to best support our clientele and specialize in tax advantaged strategies for business sales, DSTs, 1031 exchanges, qualified solutions from SEP's to Roth IRA's, private banking, life and business insurance. Join our exclusive investment club for educational materials on designing comprehensive portfolios of institutional grade Commercial Real Estate: Multi family apartments, Single family homes, Land banking, Infrastructure development, Hotels, Resort Hospitality projects, Senior Living, and other private classes. INVESTOR OBJECTIVES ▪ 100% passive ▪ Tax saving strategies ▪ Inflation protection ▪ Preservation of capital ADVANTAGES OF ASSET CLASS ▪ 20% IRR avg. target returns ▪ Consistent Cash Flow ▪ Refinance for Tax Free Liquidity ▪ Diversify from market volatility Complementary book & program materials Free Strategy Consultation & Investor Club Invitation The scale of the platform we've grown helps the families we serve withstand market cycles and succeed in the long term. INVESTOR OBJECTIVES ▪ 100% passive ▪ Asset class diversification ▪ Higher investment return ▪ Higher liquidity ADVANTAGES OF ASSET CLASS ▪ 25% IRR avg. target returns ▪ Consistent Cash Flow ▪ Compounding reinvestment ▪ Geographical diversification FEATURED LEARNING CLASS SINGLE-FAMILY HOME CONSTRUCTION FEATURED CLASS – MULTIFAMILY APARTMENT COMMUNITIESPREFERRED LOCATIONS ▪ High Household Incomes ▪ Expanding Industry ▪ Sunbelt Markets Including Florida and the Carolinas PREFERRED LOCATIONS ▪ Vacation Homes & Retirement Destinations ▪ Sunbelt Markets Including Florida and the Carolinas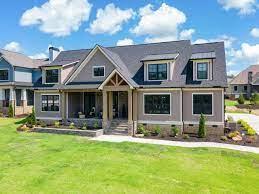 Dentists
The Global Children Financial Literacy Foundation is working to leverage the power of financial education to help future generations build a solid foundation of financial literacy. They help young people living in underserved communities, equipping them with the knowledge necessary to live stable lives and secure their futures. (800) 506 1679CONTACT TODAY service@damascuspartners.com FEATURED CLASS LAND BANKING & INFRASTRUCTURE DEVELOPMENT INVESTOR OBJECTIVES ▪ Asset Class Diversification ▪ Capital Preservation ADVANTAGES OF ASSET CLASS ▪ 15% IRR avg. target returns ▪ Secured by land value INVESTOR OBJECTIVES ▪ Asset Class Diversification ▪ Legacy Wealth Creation ▪ Prestigious Brand Loyalty ▪ Lifestyle Owner Benefits ADVANTAGES OF ASSET CLASS ▪ 30% IRR avg. target returns ▪ Strongest Cash Flow ▪ Significant Tax Benefits ▪ Diversify from markets FINANCIAL LITERACY GRANT PROGRAM – FALL 2022 FEATURED CLASS HOTELS & RESORT HOSPITALITYPREFERREDPROJECTSLOCATIONS ▪ Strong Population Growth ▪ Minutes from attractions PREFERRED LOCATIONS ▪ Vacation Destinations ▪ Nearby Restaurants and Shopping ▪ Family Friendly
Contact FDC Marketing Coordinator Brooke Martin at bmartin@floridadental.org or 800.877.9922.
Fig.1: Large Exophytic and ulcerated mass on the edentulous alveolar ridge of tooth No. 15.
Visit floridadental.org/online-ce for this FREE, MEMBERS-ONLY BENEFIT. You will be given the opportunity to review the "Diagnostic Discussion" and its accompanying photos. Answer five multiple choice questions to earn one hour of CE.
A 59-year-old male presented to Dr. David Hall, an Oral & Maxillofacial Surgeon at Central Florida Oral & Maxillofacial Surgery Center in Orlando, for evaluation of a lesion on the edentulous area of tooth No. 15. The lesion was first noted by the pa tient around six months ago. Clinical examination revealed a blue to purple color, ulcerated, and exo phytic mass on the crest of the maxillary alveolar ridge (Fig.1). The lesion was approximately 2.0 X 1.0 X 1.0 cm in diameter, and the patient was complete ly asymptomatic. The radiographic evaluation was within normal limits with no evidence of intrabony involvement. The patient's medical history was significant for human immunodeficiency virus (HIV) and past history of non-Hodgkin's lymphoma. An incisional biopsy was performed by Dr. Hall. This was then submitted to the University of Florida Oral Pathology Laboratory biopsy service for histopatho logical analysis.
Fig.2: A: Low-power photomicrograph showing a spindle cell proliferation of endothelial cells within the connective tissue. B: High-power photomicro graph showing the spindle cell proliferation forming poorly defined vascular slits (arrows).
Fig.3: The tumor cells show diffuse immunoreactivity for HHV-8 immunostain.
65 | TODAY'S FDA september/october 2022
Based on the above history and clinical presenta tion what is the most likely diagnosis?
By Drs. Shawki Abed, Indraneel Bhattacharyya and Mohammed N. Islam and Saja Alramadhan
Question:
A. Peripheral Giant Cell Granuloma
B. Inflammatory Fibrous Hyperplasia (Epulis
E.D.C.Fissuratum)LymphomaKaposiSarcomaOralMucosalMelanoma
Read, Learn and Earn!
E. Oral Mucosal Melanoma
D. Kaposi Sarcoma
66 quiz
B. Inflammatory Fibrous Hyperplasia (Epulis Fissuratum)
Incorrect. Though PGCG is a relatively common tumor-like growth of the oral cavity. It probably does not represent a true neoplasm but rather is a reactive lesion caused by local irritation or trauma; typically, it is red to bluish-red to purple in color. PGCG occurs exclusively on the gingiva or edentulous alveolar ridge, present ing as a red or red-blue nodular mass. PGCG can develop at almost any age, with a peak incidence in the fifth to sixth decades of life. Approximately 60% of cases occur in females. Although the PGCG develops within soft tissue, "cupping" resorption of the underlying alveolar bone sometimes is seen. On occasion, it may be difficult to determine whether the mass arose as a peripheral lesion or as a central giant cell granuloma that eroded through the cortical plate into the gingival soft tissues. In our case, the histology was not matching the diagnosis of PGCG.
and the gingiva. Non-Hodgkin lymphoma (NHL) is the variant of lymphoma seen commonly in extranodal locations. Oral NHL occurs frequently in patients > 50 years. Radiographically, NHL of bone appears as an ill-defined or ragged radiolucency and may be associated with vague pain or discomfort, that could be mis taken for a common toothache. Long-standing cases may cause boney expansion, and perforation of the cortical plate and lead to soft tissue swelling. The histologic features are distinct and very different from the present case.
C. Lymphoma
Incorrect. But great guess, especially the location and the pa tient's medical history matching this choice. Lymphomas are the second most common oral malignancy after squamous cell carcinoma making up 5 % of all oral cancers. Soft tissue lym phomas in the oral cavity usually appear as non-tender, diffuse swelling, red, or purplish in color, and often have a "boggy" consistency. Lesions tend to grow rapidly within weeks to months and are usually asymptomatic even when they reach large sizes. Oral cavity lymphomas commonly affect the buccal vestibule, posterior hard palate, alveolar bone (non-healing extraction site),
Correct. Kaposi sarcoma (KS) is a malignant vascular neoplasm of proliferative endothelial cells caused by infection with human herpesvirus 8 (HHV-8; also known as; KS-associated herpesvirus). KS is a tumor commonly occurring in immunocompromised patients. In our case, the patient is HIV positive and had a history of non-Hodgkin's lymphoma as well. In general, four clinical presentations of KS are recognized: Classic, Endemic (African), Iatrogenic (transplant-associated), and Epidemic (acquired immunodeficiency syndrome (AIDS)-related). KS represents the second most common malignancy (after lymphoma) among AIDS patients in the United States. In Western countries, KS has been reported primarily in HIV-infected, homosexual adult men and is thought to be related to sexual transmission of HHV-8. However, in Africa, both AIDS-related and endemic KS types are frequently seen, with no gender predilection and a significant number of children are affected. Oral KS is primarily located on the hard palate, gingiva, and tongue. Microscopically the lesion is predominantly composed of cellular proliferation of endothelial spindle cells with numerous slit-like vascular channel formations (Fig.2 A and B). The immunohis tochemistry was strongly positive for HHV-8 supporting our diagnosis (Fig.3).
Incorrect. A good choice though. Melanoma represents the third most common skin malignancy; however, it is rare in the oral cavity. The estimated incidence of oral mucosal melanoma (OMM) is four cases per 10 million per year. OMM affects mid dle-aged patients, with a female predilection. The average age of patients with OMM is somewhat younger than that of those with cutaneous melanoma (~56 years vs 65 years). OMM exhibits a
Incorrect. Although the epulis fissuratum is tumor-like hyperplasia of fibrous connective tissue that develops in association with the flange of an ill-fitting complete or partial denture. It typically appears as a single or multiple fold or folds of hyperplastic tissue in the alveolar vestibule. The redundant tissue is usually firm and fibrous, although some lesions appear erythematous and ulcerated, similar to the appearance of a pyogenic granuloma. There is a pronounced female predilection; most studies show that two-thirds to three-fourths of all cases submitted for biopsy occur in women. However, the patient did not wear any prosthe sis and the location of the lesion also would be unlikely for epulis fissuratum, which is usually seen in the vestibular areas.
A. Peripheral Giant Cell Granuloma
in Oral and Maxillofacial Pathology University of Florida College of Dentistry.
are invited to submit cases from their own practices. Cases may be used in the "Diagnostic Discussion," with credit given to the submitter.
67 | TODAY'S FDA september/october 2022
References
Drs. Bhattacharyya, Islam and Alramadhan can be reached at Conflictoralpath@dental.ufl.edu.ofInterestDisclosure: None reported for Drs. Bhattacha ryya, Islam and Alramadhan.
Zapater E, Bagán JV, Carbonell F, et al: Malignant lymphoma of the head and neck, Oral Dis 16:119–128, 2010.
Fatahzadeh M: Kaposi sarcoma: review and medical management update, Oral Surg Oral Med Oral Pathol Oral Radiol 113:2–16, Bollag2012. G, Tsai J, Zhang J, et al: Vemurafenib: the first drug ap proved for BRAF-mutant cancer, Nat Rev Drug Discov 11:873–886, Carvajal2012. RD, Spencer SA, Lydiatt W: Mucosal melanoma: a clini cally and biologically unique
Unlike cutaneous melanomas, UV radiation exposure is not a risk factor for OMM. Though genetic mutations, tobacco, alcohol, and environmental carcinogens have been implicated as risk factors for mucosal melanoma, the precise etiology is still unknown.
more even racial distribution compared to cutaneous melanoma, which predominantly affects white patients. The hard palate and maxillary gingiva are most frequently involved. Clinically, OMM often presents as a brown to black macule or nodular lesion with ill-defined, irregular borders. Ulceration, bleeding, and tooth mobility are not uncommon. However, our case is more vascular in nature compared to the OMM. Most patients are asymptomatic, and early lesions may emerge as a small macule that appears relatively inconspicuous and often discovered incidentally during routine dental examination.
Diagnostic Discussion is contributed by University of Florida Col lege of Dentistry professors, Drs. Indraneel Bhattacharyya, Nadim Islam and and Saja Alramadhan who provide insight and feed back on common, important, new and challenging oral diseases.
The dental professors operate a large, multi-state biopsy service. The column's case studies originate from the more than 14,000 specimens the service receives every year from all over the United CliniciansStates.
Bunn BK, Carvalho Mde V, Louw M, et al: Microscopic diversity in oral Kaposi sarcoma, Oral Surg Oral Med Oral Pathol Oral Radiol 115:241–248, 2013.
The Florida Dental Association is an ADA CERP Recognized Pro vider. ADA CERP is a service of the American Dental Association to assist dental professionals in identifying quality providers of con tinuing dental education. ADA CERP does not approve or endorse individual courses or instructors, nor does it imply acceptance of credit hours by boards of dentistry. Concerns or complaints about a CE provider may be directed to the provider or to ADA CERP at *Thirdada.org/goto/cerp.yearresident
Lester SR, Cordell KG, Rosebush MS, et al: Peripheral giant cell granulomas: a series of 279 cases, Oral Surg Oral Med Oral Pathol Oral Radiol 118:475–482, 2014.
Canger EM, Celenk P, Kayipmaz S: Denture-related hyperplasia: a clinical study of a Turkish population group, Braz Dent J 20:243–248, Wright2009.DH: Pathology of extra-nodal non-Hodgkin lymphomas, ClinOncol 24:319–328, 2012.
FOR
How's this for an amazing back-to-school experience for your staff? No travel. No time away from work. They train online, at their own pace. The Florida Dental Association (FDA) Online Radiography Training Program provides your team the formal training they need, with the professional development they want. Enrich career paths while contributing a vital service to your patients and dental team. It's the most convenient and economical way to get the radiography training required by Florida law. It's affordably priced, too — just $285 per student* for FDA members!
CALLING ALL DENTAL ASSISTANTS
RADIOGRAPHY TRAINING THAT MAKES BACK TO SCHOOL COOL AGAIN *Non-members pay $385. YOUR DENTAL TEAM
70
Post an ad on the FDA Career Center and it will be published in our journal, Today's FDA, at no additional cost! Today's FDA is bimonthly; therefore, the basic text of all ac tive ads will be extracted from the Career Center on roughly the 5th of every other month (e.g., Jan. 5 for the Jan/Feb issue, March 5 for the March/April issue, etc). Please note: Ads for the Nov/Dec issue must be placed no later than Nov. 1.
country green with envy. To learn more about this multi-location periodon tal practice in the Tampa metro area, please contact Professional Transition Strategies. Email Sam Visitpa-fl-periodontal-practice-for-sale/.properties-list/multi-location-tamwith#FL42722. WeCOM orer: SAM@PROFESSIONALTRANSITION.Schoeneckcall:719.694.8320. REFERENCElookforwardtospeakingyou!professionaltransition.com/ jobs/17277440careers.floridadental.org/
tice.  Visit jobs/17333991careers.floridadental.org/
Multi-location Tampa, Periodontal Practice for Sale. Tampa Bay is known for it's blue skies and sunshine, a sparkling waterfront, world-class chefs and family fun. New to the market is a multi-location periodontal practice in the Tampa, FL area. The practices are a staple of their respective communi ties. The current doctor-owner is inter ested in partnering with a group for the long-term growth of the practice. The Tampa area is one of the fastest grow ing metro areas in the United States. This periodontal practice opportunity is sure to go quickly and is certainly worth a review! FOR AN OVERVIEW OF THIS MULTI-LOCATION TAMPA, FL PERIODONTAL PRACTICE FOR SALE: 11 total operatories; Collections of $1.742 million; EBITDA of $300,000; 3400 active patients; Average of 20 new patients/ month. Tampa is simply a great place to live and do business. Located in western Florida along Tampa Bay and near the Gulf of Mexico, the Tampa Bay Area is generating jobs and population growth that leaves most other cities in the
Daytona Region, General Dental Practice for Sale. Central East Florida, with Daytona Beach, Cape Canaveral and Cocoa Beach, is home to the space industry, top-notch birding, verdant parks, and the state's top surfing. New to the market is an exciting general dental practice opportunity in the greater Daytona region! The current doctor is open to exploring all transition options, including buy-out, affiliation or partnership. Located in a free-standing building, the real estate is also available at the time of practice sale. Additionally, the practice features newer equipment throughout. Currently the doctor works
CareerCenter
Please visit the FDA's Career Center at careers.floridadental.org.
General Dental Office For Sale - Pem broke Pines. This 4-Op Dental Practice, which includes 2 Hygiene rooms, is fully digital (the newest Itero is included) Panorex X-Ray, a brand new Autoclave, and a new custom, SEO optimized web site built in 2021. The space is around 1,000 square feet and houses, on average, between 5-7 employees.  This Suite has been a Dental Practice for over 27 years but has recently been remodeled and upgraded. The current dentist only works 2 -3 days a week. The potential for growth is enormous. Call or Text: 954-895-4398. Visit floridadental.org/jobs/17359869careers.
The FDA's online Career Center allows you to conveniently browse, place, modify and pay for your ads online, 24 hours a day. Our intent is to provide our advertisers with increased flexibility and enhanced options to personalize and draw at tention to your online classified ads!
Tallahassee. Motivated full time dentist to join our group practice and make a wonderful living in Florida's panhan dle. We are strictly fee for service and do not participate in any insurance PPO's. Currently we have 2 doctors working 7 operatories for restorative dentistry and 7 hygiene rooms going 4 1/2 days per week. (One of our partners retired in 2020 so we have room and the need for another dentist). We average 65 new patients/month and it is a great opportunity to join an established prac
t
career center
71 | TODAY'S FDA september/october 2022
Endodontic Associate - Tampa Bay Area. Well established, busy Endodontic group practice seeking energetic, quali ty Endodontist. Modern office with latest technology including microscopes, dig ital radiography, CBCT and experienced support staff. Excellent earning potential and benefits. Recent graduates encour aged to apply. Visit tal.org/jobs/17109281careers.floridaden .
Fort Lauderdale, FL Periodontal Practice for Sale. Fort Lauderdale is famous for its beaches, arts, culture and events. New to the market is a well-estab lished periodontal practice in the Ft. Lauderdale area. The current doctor has practiced in the community for decades and has built an excellent patient base. With limited marketing, the practice sees 45 new patients per month. Currently only open three days a week, there is tremendous opportunity for growth. Interested in retirement, the doctor is considering a straight buy-out or short-term affiliation with a group.
Seeking Qualified Dental a supervising dentist account and complete the necessary tutorial on how the program works.
FOR AN OVERVIEW OF THIS FORT LAU DERDALE, FL PERIODONTAL PRACTICE
FOR SALE: 7 operatories; Adjacent suites available for expansion; Collections of $1.172 million; SDE $453,000; 45 new patients per month; Over 2500 patients seen in the last 12 months; Growth opportunity with additional hours of operation. Within thirty minutes of Fort Lauderdale Beach, the practice is situated in a desirable community with great visibility. Residents aren't lying when they talk about the area's high quality of life. You'll want to spend all your free time outside, as the average temperature is 76 degrees. And trust us, it won't be hard to fill that time, since you'll have access to miles of beaches and waterways where you can boat and paddleboard, hundreds of parks, golf courses, gardens, etc. When you're ready to relax, you can head back to a home that suits you and your lifestyle. In fact, folks here can choose from downtown housing options, quaint suburban homes, friendly neighbor hoods, waterfront condos and ranches. And when it comes to education and business here, both are thriving. Greater Fort Lauderdale is home to 35 colleges and universities and 200 corporate, regional and international headquar ters. To learn more about this Fort Lauderdale periodontal practice, please
give us a call: 719.694.8320. REFERENCE #FL112422. We look forward to speaking with you! Visit dadental.org/jobs/17152313careers.flori
four days each week; demonstrating a prime opportunity for growth! FOR AN OVERVIEW OF THIS GENERAL DENTAL PRACTICE IN THE GREATER DAYTONA REGION: 7 operatories; Collections of $1.434 million; EBITDA (21) $265,000; 2535 active patients; 40-45 new pa tients/month; Real estate opportunity. Situated in Central Florida just north of Orlando (within an hour), Volusia County is home to some of the most diverse terrain and outgoing citizens in the country. While the county has always been a popular destination for northern homeowners escaping the cold and snow of the winter months, many native and long-term residents call this area home. This community far exceeds expectations when it comes to a live-work-play lifestyle. In addition, Volusia County's unique climate and geographic conditions make it one of the few regions in the state that enjoy both beachside and inland convenienc es. After work, you take advantage of the warm weather and bike along one of the region's trail systems, then grab a bite at one of the must-try restaurants in the area. On the weekends, venture to festi vals like Bacon & Brew Fest in Deltona, and all the while, your kids earn a qual ity education at one of the area's top schools. To learn more and to review the prospectus for this general dental practice in the Greater Daytona Region, please contact Professional Transition Strategies. Email Bailey Jones:  PROFESSIONALTRANSITION.COMBAILEY@ or call: 719.694.8320. REFERENCE# FL72722. We look forward to speaking with you! Visit org/jobs/17182591careers.floridadental.
contact Professional Transition Strate gies. EMAIL BAILEY JONES: PROFESSIONALTRANSITION.COMBAILEY@  or
Associate General Dentist – Treasure Coast. Established general and im plant private practice on the beautiful
TrainRadiographer?yourdentalassistants to expose radiographs using the FDA's detailsTuckerpetency.withbinesonlineMyDentalRadiographycoursethatcom-self-pacedlearningclinicalproofofcom-CallLywandaat850-350-7143fororvisitmydentalradiography.com/FDA to create
Periodontist – Tallahassee, FL. Great career opportunity in a growing practice in Tallahassee, FL. Full time associate ship with opportunity to buy into the practice. Visit org/jobs/17168427careers.floridadental. .
72
.
Associate Endodontist – Doral. Well-established private endo practice seeking a quality-driven, skilled, fulltime endodontist licensed in the state of Florida. The practice is equipped with state-of-the-art equipment, including CBCT, microscopes, digital radiogra phy, PBS Endo, and paperless charts. The practice was established in 2002 and has an outstanding reputation in the dental community for the highest level of endodontic quality patient care and comfort. We are looking to expand and incorporate a new associate into our growing practice. The practice has strong established referrers in the Miami/Doral area. Doral is conveniently located in the heart of the Miami metro area and was named the fastest-growing city in Florida. Because of our patient population, doctors must be bilingual, in both English and Spanish. To learn more about this position, please email your resume to:  southflorida@gmail.comendospecialistsof . Visit floridadental.org/jobs/16961145careers.
Tap Into THE VILLAGES Market! Per fect SATELLITE office! Do you practice in the over-saturated Orlando, Tampa, or Gainesville areas and would like to tap into the market of CASH PAYING retirees of The Villages, Del Webb, and Stone crest 55+ communities who prefer a private dentist over a DSO? There is also an untapped population of hundreds of young families moving into new homes in the immediate area!   The only other dentist in the vicinity is a Heartland office. Two operatory, free-standing 950 sq. ft. building was built in 2008 and is plumbed for three operatories.  It is situated on one beautiful acre of land on busy US 301 just north of THE VIL LAGES.  Practice grossed 150K taking no insurance at 30% overhead in 2021 on 20-25 patients/week with dentist doing all hygiene.  4-5 internally referred new patients per week are being referred to a colleague due to family health issues.  Immediate two full days of hygiene are scheduled and will keep the buyer busy with a loyal patient base. Mod ern chartless office is equipped with digital sensors and Patterson Fuse cloud-based software.  There is plenty of room to expand existing building or even build a new office and then rent the current space. Please message me for more pics or to arrange a visit.  Office is a 1 hour commute from either North Orlando/Winter Garden/Clermont or Gainesville, 1.5 hours from Tampa.  It is an easy ten minute drive off of I-75 Exit 341 or twenty minutes off of the Turn pike on US 301. $450k includes practice and building/property. I will consider owner financing with adequate down payment. Visit org/jobs/13686503careers.floridadental.
Oral Surgeon – Boca Raton. Oral Sur geon wanted for busy, well established 27 year Boca Raton Dental practice. 1 day/week. Comfortable environment, experienced staff. Visit dadental.org/jobs/16954798careers.flori
Partner Opportunity on the Florida Beach!!! Come join us! If you are look ing for an associate opportunity with room for growth, an excellent earning potential, and opportunity to partner (if desired) in a great office. We are currently seeking a full-time associate for our Volusia County location but are open to discussing part-time availabil ity. Mentorship and guidance will be provided for recent residency graduates. We are a well-established, privately owned endodontic practice with two locations in Central Florida. Our office is looking for a compassionate, energetic, quality-oriented endodontist to join our team. Our newly renovated offices have the latest technology including but not limited to: LED surgical microscopes, digital radiographs, CBCT on site, intra oral cameras, and remotely accessible practice management software. This is the perfect opportunity for someone looking to be the only associate in an office with access to, and support from, a great clinical/business mentor. Associ ate will have their own desk, scheduling autonomy, and monthly marketing budget. Compensation will be 47% of collections with a $1,000 daily minimum guarantee. Florida Dental License acqui
sition assistance is available for those who are not currently licensed in Flori da. This is a unique opportunity that will fill fast! Ideal for someone who would like to see what private practice own ership is like, or practice in an "owner style" associateship. If you are interested in this opportunity, please send your CV/ Resume and a copy of the qualification documents listed below listed below to office@daytonendo.com. Be sure to include contact information in the body of the email and our doctor will contact you as soon as possible. We look for ward to connecting with you! Required for consideration: 1. DDS/DMD from an accredited Dental School. 2. Certificate of Completion from an accredited US Endodontic Residency Program. 3. Ac tive Florida Dental License. Visit floridadental.org/jobs/16958506careers.
Treasure Coast is seeking an Associate Dentist. Our practice is committed to providing the highest quality dental care to our community.  To learn more about this opportunity, please email your CV and/or any questions to ccp1222@bell south.net. Must have a Florida Dental License. Visit jobs/17062849careers.floridadental.org/ .
.
career center
American Sensor Tech | 26 Damascus Partners | 62 & 63
47 | PSC
Today's FDA is a member publication of the American Association of Dental Editors and the Florida Magazine Association.
For display advertising information, contact: Deirdre Rhodes at drhodes@floridadental.org or 800.877.9922, Ext. 7108.
FDA office numbers: 800.877.9922, 850.681.3629; fax: 850.561.0504; email address: fda@floridadental.org; website address: floridadental.org.
Doctor's Choice | 40
FDAS: Bank of America | 10 FDAS: Crown Savings & 27 FDAS: Cyber Coverage Schein Professional Dentex Labs Group, Inc. Doctors Company Free Florida
EDITORIAL CONTACT INFORMATION
23 | Tobacco
All Today's FDA editorial correspondence should be sent to Dr. Hugh Wunderlich, Today's FDA Editor, Florida Dental Association, 545 John Knox Road, Ste. 200, Tallahassee, FL 32303.
Practice Transitions 52 | National
Editorial and advertising copy are carefully reviewed, but publication in this journal does not necessarily imply that the FDA endorses any products or services that are advertised, unless the advertisement specifically says so. Similarly, views and conclusions expressed in editorials, commen taries and/or news columns or articles that are published in the journal are those of the authors and not necessarily those of the editors, staff, officials, Board of Trustees or members of the FDA.
28 | The
E-Vac, Inc. | 11
26
OUR JOURNAL ADVERTISERS
ADVERTISING INFORMATION
Support
|
For Career Center advertising information, contact: Jill Runyan at jrunyan@floridadental.org or 800.877.9922, Ext. 7113.
64 | Henry
EDITORIAL AND ADVERTISING POLICIES
FDA: Well-being Program | 23
Today's FDA (ISSN 1048-5317/USPS 004-666) is published bimonthly by the Florida Dental Association (FDA), 545 John Knox Road, Ste. 200, Tallahassee, FL 32303. FDA membership dues include a complimentary subscription to Today's FDA. Nonmember subscriptions are $150 per year; foreign, $188. Periodical postage paid at Tallahassee, FL and additional entry offices. Copy right 2022 Florida Dental Association. All rights reserved. Today's FDA is a refereed publication. POSTMASTER: Please send form 3579 for returns and changes of address to Today's FDA, 545 John Knox Road, Ste. 200, Tallahassee, FL 32303.
69 |
PUBLISHING INFORMATION
FDA: Online Radiography Program | 68
FDAS: ADA Preferred Rewards Visa | 46
SUPPORT OUR ADVERTISERS, AND WHEN YOU DO, MENTION TODAY'S FDA!
Join us at facebook.com/groups/floridadentalchatter.
74
This Facebook group is designed for dentists to interact with other members, receive the latest updates and information, and engage with FDA leaders and sta . This is the place to be in the know!
FLORIDA DENTAL CHATTER
75 | TODAY'S FDA september/october 2022
2022 STATEMENT OF OWNERSHIP
Some days at the office are like digging a hole. You do everything right and all you end up with is a deeper hole. Some time ago, I had a day like that. The day was born badly and got worse. Every aspect was a shovelful of sand out of a Sisyphean hole. We were short-staffed. Procedures ran long. Occlusions were high, mandibular blocks too low. The only thing working well was the new post cement I injected into a maxillary lateral. It set up before I could place the cast post. Oh, how I love making a new post space in rock hard composite embedded in the soft dentin of No. 7. But that certainly was no worse than cutting off the six-unit anterior temporary that got "locked on" during a reline.
During the exam, I felt like a locksmith because Lina seemed unable to open or close her scar-frozen mouth. When we were done, she jumped off the chair over and gave me a big hug. The selfish weight of all the dirt I had been digging dissolved.
I don't have problems at the office anymore. Lina has given me a gift. I get to be her dentist and her friend.
I read somewhere that it takes 17 muscles to smile. That's not true. Lina smiles without using any. Helen of Troy could launch a thousand ships; Lina can melt a thousand hearts.
I glanced at the rest of the schedule to see if my excavations could get any worse. Sure enough, the next patient would be an earth auger, followed by the dental version of a backhoe. I was so low that I was thinking about why I chose to be a dentist. And at the deepest part of the day, I would have a new patient exam with a 4-year-old – Lina. The first time I saw Lina, I knew my day was going to end differently. She might be the most beautiful girl I've ever seen, but her smile and beauty are different. I wanted to stare and look away at the same time.
When Lina was an infant, she was horribly burned. She has no face. Her eyes, ears, nose, and mouth are punch holes in a cof fee-colored patchwork of scar tissue. Her eyebrows and any cartilage that would frame her face burned away long ago. Still-un fused skull bones make solitary wisps of hair dance on her head with every heartbeat.
By Hugh Wunderlich, DDS, CDE, FDA Editor
Patient Makes ME Special
76 off the cusp
FDAS HEALTH SOLUTION CENTER Nov.20221 IMPORTANT DATES FOR JAN. 1 2023 EFFECTIVE DATES JAN.202313 2023 EnrollmentOpenBegins 2023 EnrollmentOpenEnds Don't Wait to Call - We Can Help Until Jan. 13! Call or text your agent at 850.681.2996 to discuss your coverage. The FDAS Health Solution Center is available until Friday, Jan. 13, 2023 to help you enroll in your 2023 health plan. Visit fdaservices.com/health to learn more. We are not open on the weekends.