SINGAPORE reimagined
REJUVENATE REPLENISH REIGNITE REIMAGINE
SINGAPORE
Explore a wealth of endless possibilities. Diverse and unique, extraordinary and inspiring, a tapestry of a rich culture and modern innovation. Constantly evolving, re-imagining itself, vibrant and welcoming. Always offering different experiences to make new memories and make dreams come true.
Whatever your style, our travel designers will create your tailormade experience to ensure you discover your passion in Singapore.
SINGAPORE
ABOUT THE TRAVELLER
The Traveller welcomes you to Singapore, one of the most beautiful cities in the world.
Being a culturally diverse nation, we offer an incredible array of award-winning choices, endless possibilities and where passion is made possible.
We curate new experiences and reimagine options for every traveller. Everything from an extensive selection of accommodation to entertainment, shopping, exclusive event venues, unique attractions, culture, dining and more.
As an established and quality regional Destination Management company, we specialise in Leisure FIT and groups, Luxury Travel, Shore Excursions, MICE, and PCO support services and reveal the secrets of Singapore with an authenticity beyond the reach of any other travel company.
Whether you're after authentic local food or world class cuisine, island escapades or looking for arts and culture, action or adventure, business events or conferences; our award-winning team of experts will ensure that your time in Singapore is exceptional.
Yvonne Low Executive Director
AFFILIATIONS & PARTNERSHIPS
The Traveller has affiliations and partnerships with leading associations and suppliers.
As "your" team on the ground, these key relationships enable The Traveller to pass on additional value and benefits to you.
We connect with the right suppliers to bring you unique and customised options, gain access to new products and are able to leverage better pricing to pass onto you. We assist clients with accessing grants for events in Singapore, such as the Business Events in Singapore (BEiS) grant available through
the Singapore Tourism Board and ensure that your application ticks all requirements before you submit it.
Amongst others, we are affiliated with the Singapore Association of Convention & Exhibition Organisers & Suppliers (SACEOS) and National Association of Travel Agents Singapore (NATAS) and the United States Tour Operators Association (USTOA).
From left to right: Yvonne Low Executive Director, Low Eng Loo Managing Director and Grace Chong Director/General Manager
OUR BRANDS
Reimagine Singapore with the support of our experienced travel designers.
Our award-winning team includes employees from different backgrounds and different cultures offering varied skills and talents. This means that we can provide our customers with in-depth, relevant knowledge and itineraries tailored exactly to their needs.
We know what our customers are after and focus on quality, service, destination knowledge and value for money. Attention to detail, creativity and professionalism are always top of mind, as we deliver with passion and pride, whether managing successful events for prestigious and established organisations, ranging in size from 30 to 3000 passengers or designing the dream holiday for an individual or family.
Our Brands
PCO B2C DMC
9 LUXURY 11 The Fullerton Hotel Singapore 12 The Fullerton Bay Singapore 13 Goodwood Park Hotel 14 Pullman Singapore Orchard 15 Pan Pacific Singapore 17 PARKROYAL COLLECTION Marina Bay 18 Raffles Hotel 19 The Ritz-Carlton, Millenia Singapore 20 The Capitol Kempinski Hotel Singapore 21 PRESTIGE 23 Capri by Fraser, China Square / Singapore 25 Carlton Hotel Singapore 26 Grand Copthorne Waterfront 27 Grand Park City Hall 28 Orchard Hotel Singapore 29 Royal Plaza on Scotts Singapore 30 Novotel Singapore On Stevens 31 PARADISE 33 SENTOSA 35 Sofitel Singapore Sentosa Resort & Spa 36 Siloso Beach Resort 37 The Outpost Hotel Sentosa 38 The Barracks Hotel Sentosa 39 Oasia Resort Sentosa 40 Village Hotel Sentosa 41 Resorts World Sentosa 41 Equarius Villas 43 Ocean Restaurant 44 Resorts World Convention Centre 45 Sentosa Development Corporation 45 Luxury 47 Experiences 49 Beach Clubs 51 Unconventional MICE Venues 52 Team building Activities 53 BINTAN 55 Bintan Resort 57 THE SANCHAYA 59 Banyan Tree Bintan 60 Nirwana Gardens 61 DESARU 64 Desaru Coast 65 Anantara Desaru Coast 66 One&Only Desaru Coast CONTENTS
Equarius Villas at Resorts World Sentosa
91 EXPERIENCES 93 Royal Albatross 94 Singapore Sidecars 95 Brass Lion Distillery 96 Riveria @ One Fullerton 97 Art Di Daniele Sperindio 98 Braci 99 Pearl of the Peranakan Orient 100 Singapore Chinatown and Exotic Hawkers Tour 101 Singapore Early Migrants Stories and Snacks 102 Sustainable Singapore Stories 103 Flagship Singapore Cultural Tour 104 Immersive Singapore City Tour 105 Singapore City Night Secrets Tour 106 Colonial Heritage Night-Out 107 Singapore Night Out 108 Pulau Ubin Ecological Adventure 109 Discover Secrets of the East 110 St. John's and Lazarus Islands, Singapore's Idyllic Beach Escape 83 COMFORT STAY 85 Copthorne King's Hotel 86 Worldwide Hotels 87 ibis budget Singapore 88 ibis Singapore on Bencoolen 89 Mercure Singapore On Stevens 90 Village Hotel Changi 67 ATTRACTIONS 69 Bird Paradise 71 River Wonder - River Discovery Walking Tour 73 Singapore Zoo - Chartered Buggy 74 Singapore Zoo - Breakfast in the Wild 75 Night Safari - Safari Adventure Tour 76 Night Safari - Dinner in the Wild 77 Universal Studios Singapore – VIP Experience 78 S.E.A. Aquarium – VIP Experience 79 Mount Faber Leisure 80 Madame Tussauds Singapore 81 Scentopia THE TRAVELLER 3 About The Traveller 4 Affiliations & Partnerships 5 Our Brands 111 A Diversity of Talent
LUX URY
Enjoy the best of the best and be pampered in elegance, comfort and luxurious facilities in some of the world's finest hotels.
Take in breath-taking views, relax, refresh and be indulged with perfect service with a blend of opulence, innovation and be indulged with perfect service. Whether you choose an exclusive world-renowned chain or heritage style hotel, it's up to you to re-imagine your luxury in one of these distinguished hotels.
9 LUXURY REIMAGINED
10 THE TRAVELLER
A 400-room luxury heritage hotel housed in Singapore's iconic National Monument
The Fullerton Hotel Singapore is housed in the Fullerton Building, a grand neoclassical landmark that was gazetted as Singapore's 71st National Monument in 2015.
Built in 1928, the Fullerton Building was once home to the General Post Office, the Exchange, Chamber of Commerce, and the prestigious Singapore Club, playing a pivotal role in Singapore's history before being transformed into a stunning 400-room luxury heritage hotel located in the heart of Singapore's financial and arts districts.
11 LUXURY REIMAGINED
© The Fullerton Hotel Singapore
A stunning waterfront jewel set on Marina Bay
Seated in the heart of the Central Business District and arts and cultural precinct, The Fullerton Bay Hotel Singapore is a jewellike addition to the sparkling Marina Bay waterfront. Elegantly appointed in a contemporary international style, the breathtaking architecture and stunning interiors are a blend of Singapore's modernity and rich heritage.
With 100 rooms featuring spectacular 360-degree skyline views, The Fullerton Bay Hotel Singapore is where world-class hospitality and exquisite service set the tone for an indulgent lifestyle experience.
12 THE TRAVELLER
© The Fullerton Bay Hotel Singapore
Heritage icon and urban sanctuary for a resort-style experience in the city
Built in 1900, Goodwood Park Hotel is Singapore's iconic heritage hotel, with its impressive Grand Tower gazetted a national monument in 1989.
Uniquely sited on a landscaped hillock in the shopping and lifestyle hub of Orchard and Scotts Road, the Hotel has 233 elegantly appointed guest rooms with contemporary amenities, two swimming pools, fitness centre, five distinctive restaurants and a deli. A unique resort-style experience awaits in this urban sanctuary steeped in old-world charm.
13 LUXURY REIMAGINED
© Goodwood Park Hotel
Experiential stays in fashion-inspired, technologyenabled spaces in the heart of Orchard Road
At Pullman Singapore Orchard, our world is your playground. Designed around the fashion powerhouses of Orchard Road, this new hotel is shaking things up with experiential stays in stylish, technology-enabled spaces.
Check in seamlessly with a digital key; luxuriate in fashioninspired guestrooms; revel with Asian flavours at the glasshouseinspired Eden Restaurant or have fun at PSO Beach Club. Enjoy unrivaled accessibility with our location on Orchard Road – Singapore's prime shopping district; Orchard and Somerset train stations are minutes away.
14 THE TRAVELLER SINGAPORE ORCHARD
© Pullman Singapore Orchard
Experience the graceful luxury and the reimagined Pan Pacific Singapore
With panoramic views of the city and close proximity to iconic sights, the newly refurbished Pan Pacific Singapore is one of the city's most sought after addresses for business and leisure travellers.
15 LUXURY REIMAGINED
© Pan Pacific Singapore
From signature cocktails at PLUME our destination bar to the award winning restaurant Edge, Hai Tien Lo and Keyaki, we invite you for a truly inspiring culinary journey. Setting the stage for an urban getaway, the St Gregory Spa and the designer outdoor pool are also perfect escapes to a blissful sanctuary.
An Indulgent Experience Awaits
Deluxe Room
Premier Marina Bay Room
Premier Suite
16 THE TRAVELLER
Singapore's first "Garden-in-a-Hotel"
Sitting in the heart of the CBD and Marina Bay, the 583-room PARKROYAL COLLECTION
Marina Bay, Singapore is the country's first 'Garden-in-aHotel'.
A champion of sustainability, environmental responsibility and advocate for green innovations in the hospitality industry, the hotel is home to one of Southeast Asia's largest indoor sky-lit atrium, designed by the late Architect John Portman, containing over 2,400 plants, trees, shrubs and groundcovers from more than 60 varieties of flora spread across 15,000 square feet of interior space.
17 LUXURY REIMAGINED
© PARKROYAL COLLECTION Marina Bay, Singapore
An iconic destination. A legendary welcome.
The iconic Raffles Hotel Singapore presents a blend of luxury, history and classic colonial design that enthralls discerning travellers with specially curated suites, social spaces, restaurants and bars. The signature Courtyard suites are situated within the heart of the hotel complemented by our legendary 24-hour Raffles butler service. Presenting award-winning dining with wide selections of exquisite dining concepts, wellness and lifestyle experiences that includes shopping and wellness programmes.
18 THE TRAVELLER
© Raffles
Experience luxury craftsmanship in the heart of Marina Bay
Located in the heart of Marina Bay and close to the city's most notable icons, The Ritz-Carlton, Millenia Singapore is renowned for panoramic views from its spacious guestrooms and suites. This 608-room luxury hotel is distinguished by award-winning hospitality synonymous with The Ritz-Carlton brand.
The hotel features an exclusive Club Lounge on level 32, signature restaurants such as Colony and the One Michelin star Summer Pavilion, the 1960s-inspired Republic which ranks among Asia's 50 Best Bars, and the award-winning Ritz-Carlton Spa.
19 LUXURY REIMAGINED
© The Ritz-Carlton, Millenia Singapore
Luxury Timeless Heritage
The meticulously restored Capitol Kempinski Hotel Singapore showcases the neoclassical style Capitol Building and Venetian Renaissance-style Stamford house, expertly brought to life by renowned architect Richard Meier.
Be greeted by the Lady in Red – a signature Kempinski brand ambassador, who embodies a dedication to impeccable personal service and represents the epitome of European timeless elegance. The hotel features 155 luxurious guest rooms and suites, an outdoor saltwater relaxation pool, fitness centre and unique event spaces. Indulge in gastronomic experiences in one of the exclusive dining venues, including 15 Stamford by Alvin Leung by renowned Michelinstarred chef, or savour a bespoke cocktail while immersing in the rich histories of The Bar at 15 Stamford.
20
© The Capitol Kempinski Hotel
THE TRAVELLER
PRES TIGE
Take a break. Refresh and relax in resort-style comfort company corporate retreats in the heart of the city. Enjoy warm hospitality and luxury in style.
Not only will you be treated to the best services, facilities and amenities away from the bustle of the city, you'll also be on the doorstep to world-class shopping, high street fashion, entertainment and in close proximity to our expanded arts, culture and heritage precinct.
21 PRESTIGE REIMAGINED
22 THE TRAVELLER
Modernized nostalgia: design-led interiors draw inspiration from old Chinatown's charm
Experience the best of Capri by Fraser, China Square/ Singapore, where contemporary comfort meets the charm of Singapore's historic Chinatown.
All rooms are furnished with high-tech smart controls and amenities, including a microwave and mini fridge, for an enhanced short or long-term stay. Immerse yourself in Singapore's rich culture and explore the vibrant streets of Chinatown during your stay. Take a stroll in the vicinity and sample the best restaurants along Telok Ayer and Amoy Street, or discover the nooks and crannies of Smith, Temple, Pagoda and Mosque Streets.
23 PRESTIGE REIMAGINED
© Capri by Fraser, China Square / Singapore
24 THE TRAVELLER
Where elegance meets comfort in the heart of the city
Carlton Hotel offers 940 elegantly designed spacious rooms and is strategically located in the heart of Business District.
Warm welcome and cosmopolitan facilities such as Executive Club Lounge, two restaurants, a patisserie, gym and pool as well as 13 outstanding functions rooms at reach –creating seamless and enjoyable stay for our guests. Every part of the hotel experience is crafted to celebrate modern Singapore and dedicated to the comfort of our guests.
25 PRESTIGE REIMAGINED
© Carlton Hotel
Your Urban Oasis By The River
An award-winning and sustainable riverside hotel, tucked away from the hustle and bustle of the city; an ideal one-stop-shop for travellers of all kinds.
Orchard Road, a popular shopping destination, conveniently located just 2 MRT Stations away, making it a preferred hotel among travellers to Singapore. Local attractions such as Gardens By The Bay and Sentosa Island are also easily accessible within 5 MRT Stations and 2 MRT Stations respectively from the hotel. Business travellers will appreciate the 5-minute commute to the Central Business District.
26 THE TRAVELLER
© Grand Copthorne Waterfront
Extraordinary service, comfort and experience - a home away from home
Situated in the heart of Singapore's Civic District is Grand Park City Hall, a luxury 5-star architectural sanctuary of modern comfort and old world charm.
The hotel pays tribute to its surrounding historical landmarks such as the National Gallery, Peranakan Museum and Supreme Court, featuring neo-classical aesthetics and modern technology such as in-room touch control panel and contactless check-in via mobile app. Signature modern European restaurant - Tablescape Restaurant & Bar makes its home here and serves a myriad of delectable modern European dishes.
27
© Grand Park City Hall
PRESTIGE REIMAGINED
Contemporary Asian hospitality at the heart of the iconic Orchard Road
Enlivened and refurbished to epitomise warm Asian hospitality with Signature Class amenities, Orchard Hotel Singapore accommodates the most ideal room and suites, including a 25-metre outdoor pool and fitness studio, situated right at the heart of Orchard, along Singapore's most famous shopping district Orchard Road, featuring a retail, dining, and entertainment paradise, offering the ultimate lifestyle experience. The hotel is also situated within close proximity to Singapore Botanic Gardens which is honoured as a UNESCO World Heritage Site.
28 THE
© The Orchard Singapore
TRAVELLER
Colourful experiences and unmatched hospitality awaits, in Singapore's prime Orchard district
Located at Singapore's famous shopping district, Royal Plaza on Scotts brings you memorable stays at the heart of Orchard Road.
Matching warm hospitality with colourful experiences, enjoy seamless connectivity with Orchard MRT station just mere minutes away. While you're here, why not mix business with pleasure and explore the glitzy shopping district, and treat yourself to an indulgent awardwinning buffet at our anchor restaurant Carousel, before retreating to the plush comforts of your room to relax and recharge.
29 PRESTIGE REIMAGINED
© Royal Plaza On Scotts
A lifestyle and gastronomic destination hotel that makes every moment matter
Strategically located along the Orchard Road food and shopping belt, Novotel Singapore on Stevens offers 254 modern and spacious rooms, a 400-seat pillarless ballroom, 9 meeting facilities with natural daylight, 9 restaurants and bars, 24-hour gym, tennis court, lap pool and an infinity pool. Relax in a resort paradise amid city convenience.
30 THE TRAVELLER
© Novotel Singapore on Stevens
PARA DISE
Explore the islands! Take a quick drive to Sentosa and experience the uniqueness of the resorts in this sustainability-focused location. Hop on a ferry to Bintan or Desaru for a quick stopover getaway. Re-imagine blue skies, palms swaying gently, quiet beaches and refreshing cocktails whether it's for a romantic escape or family fun. Inspire employees at your next corporate retreat, or engage them in a variety of unique interactive team bonding activities in these exceptional locations.
31 PARADISE REIMAGINED
32 THE TRAVELLER
SENTOSA
33 PARADISE REIMAGINED
SENTOSA
34 THE TRAVELLER
Relax, refresh and rejuvenate yourself on this island filled with activities to discover.
Sofitel Singapore Sentosa Resort & Spa, the destination for business and leisure
Sofitel Singapore Sentosa
Resort & Spa is a hidden gem on Sentosa, set amidst tropical woodlands and South China Sea views; with direct access to Tanjong Beach and an acclaimed golf course.
Featuring architecture inspired by Paris' Jardin du Luxembourg, the Resort has 215 well-appointed rooms, suites and villas; the largest Sofitel SPA; three dining establishments and a dedicated Celebrations & Events Centre, with 12 meeting rooms and two ballrooms; making the Resort the ideal destination for business and leisure.
35 PARADISE REIMAGINED
© Sofitel Singapore Sentosa Resort & Spa
Siloso Beach Resort – Staying for Good
Siloso Beach Resort is the only eco resort on the beautiful island of Sentosa and has won numerous environmental awards. Nestled within its lush foliage surrounding and overlooking the breath-taking South China Sea, it hosts 182 rooms and 5 function rooms.
Enjoy and relax amongst the balmy shades of flora to the soothing sounds of cascading waters to a unique natural spring water pool. Or, take a short walk out to Singapore's hippest beach, with choices of entertainment and activities.
36 THE TRAVELLER
© Siloso Beach Resort
A Timeless Experience in a Heritage Hideaway in Sentosa
The Barracks Hotel Sentosa, Tripadvisor Travellers' Choice Best of the Best 2023 #1 Hotel in Singapore, is a 40-room bespoke luxury hotel housed within conserved colonial buildings, once a British artillery outpost built in 1904.
An ode to Old World charm, the suites and rooms feature dark wood, warm brass and leather, juxtaposed against modern luxurious white marbled bathroom with a large free-standing bathtub. The Living Room offers guests daily breakfast, evening cocktails and canapes. Access your personalised Equerry Service for round-the-clock assistance, as well as complimentary heritage tour by army veterans who once resided at this former military barracks.
37 PARADISE REIMAGINED
© The Barracks Hotel Sentosa
Adults-Exclusive Trendy Getaway in Sentosa
The Outpost Hotel Sentosa is an adults-exclusive hotel that caters to guests above 16 years of age, offering tailor-made experiences for stylish and discerning travellers.
A 193-key upscale hotel in a trendy urban getaway setting, features contemporary aesthetics and bold crisp lines, inspired by distinctive black and white design.
The hotel offers access to Outpost Xperience - a host of curated experiences, workshops, customised minibar, stay privileges and exclusive access to the only rooftop pool and day club on the island.
38 THE TRAVELLER
© The Outpost Hotel Sentosa
Tranquil Retreat in Sentosa to Refresh, Recharge and Refuel
Oasia Resort Sentosa welcomes guests to a rejuvenating retreat. The resort's 191 suites and rooms spread across the Wellness Sanctuary, a threestorey heritage building and the Palawan Wing, a contemporary design six-story annexe.
Nestled within the resort is Oasia Spa, a sanctuary of healing and relaxation with Asian-inspired signature treatments.
Guests can participate in complimentary fitness activities and wellness workshops to learn about sustainability, healthy living, and self-care tips in their wellness journey.
39 PARADISE REIMAGINED
© Oasia Resort Sentosa
Family Friendly Hotel in Sentosa to Eat, Play and Explore Like a Local
Village Hotel Sentosa offers a fun and vibrant stay for families and urban explorers. The hotel offers rooms comfortable for a family of four in the family rooms, consisting of two connecting rooms with respective ensuite bathrooms and double amenities.
Offering a host of services and amenities tailor-made to put kids at the centre of any vacation, from four thematic pools to carnival-like welcome at the lobby and a Mini Hotelier Experience, guests can look forward to a slew of fun or head out for an adventure at Singapore's best family-friendly attractions.
40 THE TRAVELLER
© Village Hotel Sentosa
Escape to an idyllic tropical sanctuary
Equarius Villas
Tucked away amongst lush greenery, each of our private abodes take decadence to the next level with opulent bedding and in-room amenities that are perfectly complemented by a 24-hour personal butler service.
Treat yourself and loved ones to an indulgent stay in a spacious villa with a private pool and an elegant free-standing bathtub.
Enjoy a luxurious getaway to an extravagant villa that features capacious rooms, a grand freestanding bathtub and a personal ocean-front pool.
2 Bedroom Villas
3 Bedroom Villa
41 PARADISE REIMAGINED
© Resorts World Sentosa Singapore
42 THE TRAVELLER
Create bespoke events with ease
Resorts World Convention Centre
Whether it's an innovative global conference or an unforgettable corporate dinner, our ballrooms are flexible spaces that can be easily transformed to any occasion.
Our convention centre features the region's largest column-free ballroom with a state-of-the-art projection screen that spans 270°. And our 20 function rooms can be easily combined to create the space you need for business meetings, seminars and more.
Our spaces are also ideal for lavish fairytale weddings or cosy, yet glamorous gatherings.
43 PARADISE REIMAGINED
© Resorts World Sentosa Singapore
Savour Southeast Asia's first underwater dining experience
Ocean Restaurant
Immerse yourself in the wonders of the ocean as you indulge in the charms of exquisite modern-European cuisine.
Helmed by Michelin-starred chef Olivier Bellin, Ocean Restaurant's specially curated menu is as sustainable as it is sumptuous. Delight in the fresh flavours of the ocean including king crab, lobster and turbot.
And as you dine, be awed by the sights of majestic manta rays and sharks as they swim by your table for an unforgettable, one-of-a-kind experience.
44 THE TRAVELLER
© Resorts World Sentosa Singapore
Hotels and Spa
Sentosa is a perfect retreat for a holistic recharge, with awardwinning spas and some of Singapore's finest hotels in one location. The hotels are also an ideal choice for MICE events, with facilities and services for business travelers.
Choose from 20 hotels offering over 3,800 rooms and 7 spas, including the up-and-coming Raffles Sentosa Resort & Spa. Whether you prefer to relax in a cozy hotel room or indulge in rejuvenating massages, Sentosa has something for everyone.
© The Barracks Hotel
© Capella Singapore
45 PARADISE REIMAGINED
© W Singapore – Sentosa Cove
Golf and Dining Experiences
Experience the ultimate golfing adventure on the spectacular world-class greens of Sentosa. Tee off in style and enjoy breathtaking views while you play your rounds of golf. But that's not allSentosa boasts over 120 dining establishments, offering a diverse range of F&B options to satisfy your appetite. From local cuisine to international delights, there's something for everyone. And for those looking for an adrenaline rush, our array of adventurous activities is guaranteed to get your heart racing.
46 THE TRAVELLER
© Panamericana
© Sentosa Golf Club
© Table65
Sentosa Fun Pass™
Immerse yourself in a world of wonder at Sentosa, where new adventures and unforgettable moments await you. From thrilling experiences to family-friendly attractions, there's something for everyone. Discover it all today with the help of Sentosa FUN PASS™. Choose from three pass tiers to work with your interests and budget – 60, 90 or 120 tokens – and visit all the attractions with a single QR code, while checking your token balance on the go with ease.
47 PARADISE REIMAGINED
© Nestopia
© SkyHelix Sentosa
© Trickeye Singapore
SentoSights
Get ready to venture into another side of Sentosa and magnify the way you experience the island with SentoSights tours. Featuring more than 11 unique guided tours across the themes of Island Nature, Island Heritage and Island Play, get your fill of wonder, intrigue and thrills while you explore Sentosa's hidden gems and learn the importance of sustainability and conservation. Sentosights tours are also ideal for MICE team-building events, offering unique ways for groups to explore Sentosa while fostering collaboration.
48 THE TRAVELLER
© Sentosa Naturalist Night Adventure
© Sentosa Intertidal Exploration
© A Taste of Time Travel: Back to the 1870s (Fort
© Sentosa Naturalist Night Adventure
Serapong)
Beach Clubs (family friendly)
Discover the lively stretch of Siloso Beach and its array of beach clubs. Indulge in Rumours Beach Club's delectable cuisine and refreshing cocktails, all while enjoying breathtaking sea views.
Engage in beachside activities like paddle boarding and relish in Hawaiian-inspired dishes at Ola Beach Club. For a more relaxed atmosphere, head to Coastes, a kid-friendly beach bar offering Western cuisine and cocktails. For those seeking to host corporate events, these venues provide an ideal setting for an unparalleled and unforgettable gathering.
49 PARADISE REIMAGINED
© Coastes
© Rumours Beach Club
© Ola Beach Club
FOC Sentosa, Tanjong Beach Club & Tipsy Unicorn
Sentosa's newest beach club, Tipsy Unicorn, offers private cabanas by the pool, delectable cuisine, expertly crafted cocktails, and live music from international and local DJs.
Slated to open its doors in May 2023, the club promises to be a hot spot for party-goers. For those who prefer a more laid-back experience, Coastes and Ola Beach Club are popular spots with a great selection of food and a relaxing atmosphere that is perfect for a day spent by the beach.
50
THE TRAVELLER
© Tanjong Beach Club
© FOC Sentosa
Unconventional MICE Venues
At Sentosa, every business meeting becomes a breeze. Entertain in style and be inspired by the naturally relaxing ambience of an island where discovery never ends. Go networking over cocktails and a sea view, make your conference meeting an islandhopping adventure, or dive into an underwater gala dinner function. Come seeking a change in scenery or pace, and you'll find a whole new perspective.
Sol & Ora
©
© Ocean Gallery
51 PARADISE REIMAGINED
Take innovation out of the boardroom by bringing colleagues closer together on the island.
© Lazarus Glasshouse
Team building Activities
Sentosa's selection of activities range from soothing perfumery workshops to high energy adventures, letting your team showcase the best of their abilities and perhaps even uncover their hidden potential. Now's your chance to see your colleagues in a refreshingly different light.
© Mega Adventure Park
© FOCUS Adventure Dragonboat
52 THE TRAVELLER
© Escape from St John's Island
© Madame Tussauds Singapore
BINTAN
53 PARADISE REIMAGINED
BINTAN
Revisualise your dreams on secluded beaches and in superb resorts on this exotic island.
54 THE TRAVELLER
The ideal destination for a quick weekend getaway
Hotels, MICE and Weddings
"Bintan Resorts" refers to the entire northern coast of Bintan Island and is a perfect island getaway just 60 minutes via high-speed catamaran ferry from Singapore. Bintan Resorts offers a plethora of Local and International accommodation options from Luxury Villas, Beachfront Chalets, family-friendly Apartments, Glamping Tents, and the Historic Ship Hotel.
Far from the noise and distraction of urban life, and out of the mundane office environment, with more than 10 independently owned and operated resorts, Bintan Resorts offers many options for your next retreat. Enjoy outdoor pursuits outside of meetings, engaging tours and water sports or simply relax with a revitalizing spa treatment.
Celebrate love, life and romance with Bintan's breath-taking coastal views and tropical surrounds, where the spectacular sea views and island's natural beauty act as the impeccable backdrop of your solemnisation and pre-wedding bridal photography.
55 PARADISE REIMAGINED
© Bintan Resorts
As International Sports Events Destination
Blessed with a unique terrain comprising of meandering roads, lush forests, blue lakes and rustic villages along with a view of the South China Sea, Bintan Resorts holds internationally renowned sporting events such as Ironman 70.3 Bintan, Tour De Bintan, Bintan Triathlon and more on this sunny island.
Rich of Leisure, Nature and Cultural Activities
Get your adrenaline pumping with exciting water sports and land activities, tee-off at one of the 4 award-winning golf courses, be enriched by Bintan's cultural and heritage sites or simply have your breath taken away by the island's untouched beauty of nature and wildlife. Set out on an adventure at Safari Lagoi & Eco Farm tour, experience nature with a Mangrove Discovery Tour and treat yourself to local delights at Pujasera Food Centre
56 THE TRAVELLER
Enchanting Asian Beachfront Estate on Bintan Island, Riau Archipelago
The Sanchaya located on the Indonesian island of Bintan, less than an hour from Singapore. Inspired by the European Salons of the 19th century, Preferred LegendSM cultivates highly refined service standards that pay homage to the attentiveness observed by artisans on a private estate.
The world's most stunning white powder sand beachfront, offers an award-winning collection of 13 lavish villas and 17 suites combining exceptionally comfortable interiors with the warmth and atmosphere like those of a luxurious private estate.
57 PARADISE REIMAGINED
© The Sanchaya
58 THE TRAVELLER
A Sanctuary for your senses awaits
Discover Rustic Luxury in the Tropics
Just a 55 - minutes ride via high - speed catamaran from Singapore's Tanah Merah Ferry Terminal, Banyan Tree Bintan presents sublime resort living, idyllic environs, myriads recreational and leisure facilities, an award - winning spa, tasteful dining opportunities and a Sanctuary for the Senses. It is the island's only all-pool, all-villa resort featuring a collection of rustic, Indonesian-styled villas with spectacular views of the South China Sea.
59 PARADISE REIMAGINED
© Banyan Tree
Nirwana Gardens, which translates into "perfect bliss", spans across 330 hectares of lush tropical land and powdersoft beaches on the northwestern coast of Bintan Island, complemented by the choice of 12 restaurants and bars options for your comfortable living, dining and enjoyment.
The extensive variety of outdoor recreational activities keeps you engaged all day long with activities such as All-TerrainVehicle, Ninebot Tours, Jetski, Scuba Diving Programs, Archery and many more. Nirwana Gardens is a family-friendly environment with multiple options for entertainment, relaxation and enjoying the
60 THE TRAVELLER
© Nirwana Gardens
A modern blend in Mediterranean touch with warm Indonesian hospitality
COAST
© One&Only Desaru Coast 61 PARADISE REIMAGINED DESARU
DESARU
The perfect hideaway, combining refreshing calm and tropical adventures.
62 THE TRAVELLER
Where business meet leisure
Desaru Coast is an integrated destination resort located on the south-eastern coast of Johor, Malaysia. Recognised as TIME Magazine's World Great Places of 2021, Desaru Coast is home to a portfolio of internationally 5-star renowned hotels and resorts.
The premium destination resort offers curated programmes under four areas of interest , nature inspired and edutainment, off the beaten track, adrenaline activities, and wellness experiences to provide an easy and relaxing stay.
63 PARADISE REIMAGINED
© Desaru Coast
» 793 Room Keys Across 4 Globally Renowned Hotels and Resorts
» 1400 Capacity Fully Equipped Multipurpose Conferences Centre
» 21 Restaurants And Cafes Providing Gastronomic Experiences
» 4 Spas & Wellness Centres Doe A truly Holistic Lifestyle
» 17 Kilometres of Pristine Beach
Perfect for Activities ranging from Team Building to Coastal Walks or even just Relaxing by the Beach
» Diverse Range of Outdoor Activities From Golf to Water Sports, catering to every adrenaline rush
64 THE TRAVELLER
© Desaru Coast
Begin
Come explore Anantara's first beachfront resort in Malaysia, located on 17km of golden sandy beaches in Desaru – voted as '100 Best places to visit in Time Magazine 2020'. Designed along the lines of a traditional Malay fishing village, the resort sets a high bar in an up and coming destination. Travellers can look froward to exciting nature-based experiences for all ages as well as enjoy a golfing challenge between the two Els managed golf courses in the destination.
65 PARADISE REIMAGINED
© Anatara
your Malaysian journey with an indulgent and enriching experience at Anantara
Discover your secluded sanctuary in Malaysia's Beach Paradise
Immersed in tropical flora, unearth our breathtaking collection of luxury suites complete with a private sparkling pool, a crowning Villa One, and One&Only Private Homes, all inspired by the beauty and traditions of Malaysia's enchanting southeast. Showcasing fresh exotic delicacies with flair and flavour; cultivating wellness with new and ancient local wisdoms; curating adventures through unspoilt nature and warm tropical waters; couples, groups, and families can unwind with expansive indoor/ outdoor living space. One&Only Desaru Coast will illuminate secrets of the east like never before.
66 THE TRAVELLER
© One&Only Desaru Coast
ATTR ACTI ONS
Bird Paradise, theme parks, wildlife adventures by day or night, a yacht, cable cars, interactive experiences and more! There's a kaleidoscope of extraordinary experiences and attractions waiting for you to discover like never before, whether it's something bespoke, personalised especially for you, something extra special for VIPs or a unique experience for a corporate event.
67 ATTRACTIONS REIMAGINED
68 THE TRAVELLER
Immerse in the symphony of colours at Asia's largest bird park
A peek into Paradise. Immerse in the symphony of colours across 8 walk-through aviaries that will take you to different biomes and landscapes of the world. Bird Paradise is home to over 3,500 birds from over 400 avian species. Singapore's new bird park opens on 8 May at Mandai Wildlife Reserve, next to Night Safari, River Wonders and Singapore Zoo.
69 ATTRACTIONS REIMAGINED
© Mandai Wildlife Group
70 THE TRAVELLER
Asia's first and only
River themed wildlife park
River Discovery Walking Tour
Have a personal guide walk you through the giants of the watery world at Asia's first and only River themed wildlife park! Hear the insider scoop about the newest addition to our giant panda family. Enjoy priority access to the Once Upon a River presentation and get up close and personal with the stars of our presentation! Learn how they are cared for and interact with them in this exclusive seasonal tour programme
71 ATTRACTIONS REIMAGINED
© Mandai Wildlife Group
72 THE TRAVELLER
Chartered Buggy
Embark on a free and easy tour with your personal guide on your own private buggy.
Let us plan our your itinerary from presentations (with reserved seatings) to exploring the various exhibits and discover fun facts about our animals!
73 ATTRACTIONS REIMAGINED
© Mandai Wildlife Group
A wild world awaits you – immerse yourself in a wildlife adventure like no other
Breakfast in the Wild
Start your day well with this iconic dining experience designed to inspire a love for wildlife and delight your senses!
Savour a hearty meal of local and international flavours in our charming rainforest zoo and meet our wildlife ambassadors and their keepers, who will fill your minds (and hearts) with stories about the animal kingdom, habitats and nature. Enjoy a scrumptious planet-friendly breakfast spread that is thoughtfully prepared by our chefs.
Journey Into a world of wild Places
74 THE TRAVELLER
© Mandai Wildlife Group
The
World's First nocturnal wildlife park
Safari Adventure Tour
See the World's First Nocturnal Wildlife Park anew with your own personal guide and buggy. From mocktails to getting the insider scoop on our nocturnal animals, your multi-sensory journey begins here! Make your experience a truly memorable one with our giants! Come face to face with our Indian rhinos and our Asian elephants in a private feeding session. Wrap up the evening with reserved seating at the renowned Creatures of the Night presentation! The wonders of the night await!
75 ATTRACTIONS
© Mandai Wildlife Group
REIMAGINED
The mysterious nocturnal kingdom of animals
Dinner in the Wild
Night Safari presents an Evening in the Wild at Singapore's largest Tipi Tent. Kickstart your journey with a guided tram ride traversing different zones that are home to some of the world's most fascinating animals.
Next, enter a secret lakeside location overlooking Upper Seletar Reservoir where you'll enjoy upclose encounters with a few of our exotic animal friends. Be prepared to have your palate satiated with a four-course set meal, where each dish's flavors are complemented by its paired beverage.
76 THE TRAVELLER
© Mandai Wildlife Group
Enjoy a day filled with thrills
Universal Studios Singapore
Go beyond the movie screen at Southeast Asia's first and only Universal Studios theme park. From exhilarating blockbusterthemed rides to exciting worlds inspired by popular Universal movies, there's an adventure waiting for you around every corner
Don't forget to snap selfies with your favourite characters, catch amazing live shows and try a tasty treat.
Universal Studios Singapore VIP Experience
Experience the theme park like a star. With the Universal Studios Singapore VIP Experience, you can explore the thrills of the park with a guided tour and enjoy red-carpet treatment with VIP access to rides and shows during your visit. Plus, enjoy exclusive benefits such as complimentary refreshments, a private Meet-and-Greet, commemorative souvenirs and more.
TM
All
Universal elements and all related indicia
& © 2023 Universal Studios.
Rights Reserved.
77 ATTRACTIONS REIMAGINED
© Resorts World Sentosa Singapore
S.E.A. Aquarium
Home to over 100,000 marine animals, S.E.A. Aquarium is one of the largest aquariums in the world. Learn about our conservation programmes and meet endangered species such as scalloped hammerhead sharks. Marvel at the diversity of marine life, discover curious creatures and be inspired to do your part to save our seas.
S.E.A. Aquarium VIP Experience
Get priority access and go on a guided tour of S.E.A. Aquarium. Go behind-the-scenes, meet our aquarists, say hello to a dolphin and more.
Dive into the wonders of the sea
78 THE TRAVELLER
© Resorts World Sentosa Singapore
Fly on board the Singapore Cable Car and enjoy the wonderful hilltop view of the lush rainforest and Singapore Harbour from Mount Faber Peak to Sentosa island.
Located right next to Sentosa Station, take flight in Singapore's highest open-air panoramic ride, SkyHelix Sentosa. Be mesmerised by the breathtaking 360° views stretching from Sentosa to the Keppel Bay area and the Southern Islands. End your day on a magical note with the award-winning multisensory night show, Wings of Time.
Experience countless delightful escapades and capture beautiful memories at Mount Faber Peak and Sentosa
© Mount Faber Peak 79 ATTRACTIONS REIMAGINED
Experience one of Singapore's best love attractions – Madame Tussauds Singapore - located at Imbiah Lookout on Sentosa Island. Get up close and personal with more than 80 unique celebrity wax figures from Asia, Hollywood, Bollywood and beyond,
Enjoy star-studded, interactive and immersive zones including Ultimate Film Star Experience, Images of Singapore, "Spirit of Singapore" boat ride, International Indian Film Academy (IIFA), K-Wave and Marvel Universe 4D, the worldfamous wax attraction is bigger and better than ever!
80 THE TRAVELLER
© Madame Tussauds Singapore
Enjoy a full day of interactive experiences at Madame Tussauds Singapore!
Creative & Unforgettable team building for MICE
Nestled between the quaint rainforest of Sentosa and the sandy Siloso Beach, the charming Scentopia organizes an array of corporate team building activities for MICE events, such as:
• Beach activities – 20-4000+ pax
• Aromatherapy perfume making –5-1500+ pax
• Forest bathing and other innovative & creative team buildings
We can host your event anywhere in Singapore or at 36 Siloso Beach, Sentosa, Singapore.
Scentopia is FREE for all tourist (SingapoRewards) & corporates (INSPIRE by STB).
KNOW MORE >
81 ATTRACTIONS REIMAGINED
© Mount Faber
82 THE TRAVELLER
COMF ORT STAYS
Whether you're in town for business or leisure, make the most of your stay as you unwind in the comfort of one of these popular hotels. Benefit from great value as well as the choice of being in the heart of the city, on the river front, Changi Village, historical and cultural sites or close to the entertainment hub or close to entertainment and diverse attractions. Never far from the action!
83 COMFORT STAYS REIMAGINED
84 THE TRAVELLER
Book your next stay at Copthorne King's Hotel, a 4-star hotel located just 5-minutes away from Havelock MRT station. Make the most of our great-value room offers with a selection of room options fully equipped with in-room amenities and a wide range of excellent facilities throughout the hotel. This hotel is the perfect home base for discovering Singapore's best sights and enjoying its vibrant city life.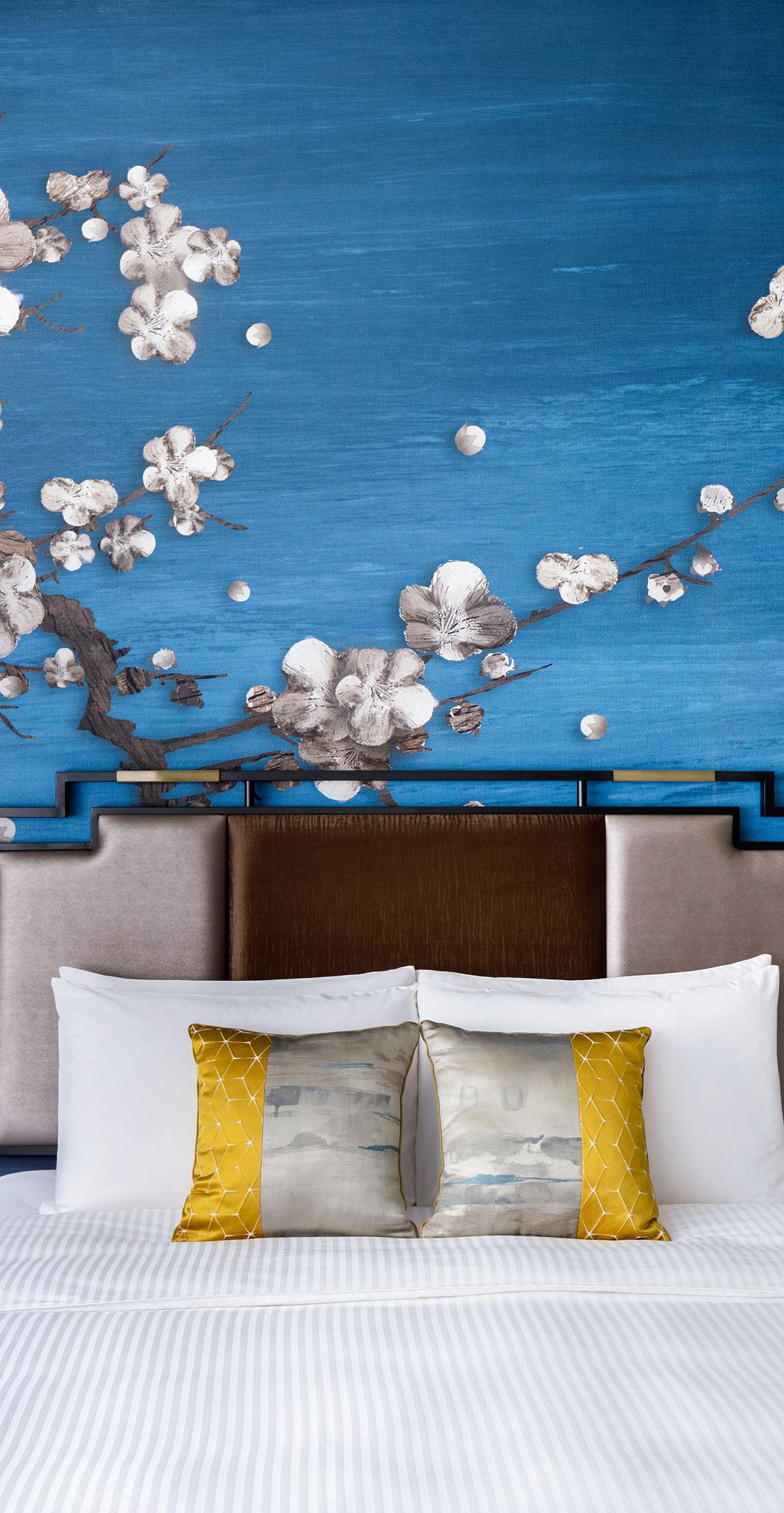 85 PARADISE REIMAGINED
85 COMFORT STAYS REIMAGINED
© King's Copthorne
Multi-award winning 4-star hotel, offering a variety of accommodation types and dining experiences.
Hospitality that matters, Stay better.
Worldwide Hotels owns and manages 6 brands (Hotel Boss, V Hotel, Hotel Mi, Value Hotel, Venue Hotel and Hotel 81) with a combination of 38 hotels island wide and over 6,500 rooms located in the epicentre of the city and the cultural hubs of Singapore.
With accessibility and convenience at your fingertips, our properties are perfect for travellers who are always on the go and seeking to delve into the very essence of local culture.
Worldwide Hotels 86 THE TRAVELLER
©
We Are Open To Adventure!
Pidit as dolectibus untiam vit quos aut autempost, cus abore pernati onsequibus mos et am faccuptati occabor si consedi sit unt eatem recest errum.
ibis budget is an ideal place for anyone always on the move and open to adventure! There are 14 ibis budget hotels located across Singapore, providing travellers with even more options to stay at affordable prices.
Our smart and spirited guests share our brand passion for Urban Sport. Their journey is an everyday adventure. With our ibis budget brand program, we are bringing to life this shared passion to keep our guests active and accessible for everyone.
Pidit as dolectibus untiam vit quos aut autempost, cus abore pernati onsequibus mos et am faccuptati occabor si consedi sit unt eatem recest errum faccullorio. Nequid mo est exerro ma et aut quatur anduciis eum fuga. Orum, omnist, ut doloria ssedio ex eum am et est, tem explit illorum re conseri tatiur autas aut rerum nonecul lendita di bernam dolesci berum facese vente quam nonsenient rempore, officiet, odissimus, explaud iosanis eum con.
87 PARADISE REIMAGINED
© ibis budget 87 COMFORT STAYS REIMAGINED
Vibrant economy hotel, open to everyone.
ibis Singapore on Bencoolen is the perfect destination to experience the best of Singapore's cultural, business, shopping districts and cultural heritage sites.
With its central location, guests are able to explore some of Singapore's hottest tourist attractions such as Bugis, Haji Lane, Little India, Chinatown, National Gallery and Orchard Road, all within walking distance or easily accessible using public transport. With such convenience, ibis Singapore on Bencoolen offers the best stay for your business or leisure needs.
88 THE TRAVELLER
© ibis Singapore on Bencoolen
Hotel for travellers looking for local and authentic experiences
Step into a lush urban paradise just minutes from Singapore's iconic Orchard Road and UNESCO Heritage Site, Singapore Botanic Gardens. The tranquil and locally inspired 518 guests rooms are influenced by colonial black and white houses. For business or pleasure, the Mercure Singapore on Stevens offers ergonomic work space, unrestricted mobile internet access, 9 meeting facilities, a 24hour gym, an infinity pool, a lap pool, a tennis court, and 9 dining options. Give in to incomparable atmospheres and wonderful promises of escape.
Pidit as dolectibus untiam vit quos aut autempost, cus abore pernati onsequibus mos et am faccuptati occabor si consedi sit unt eatem recest errum.
Pidit as dolectibus untiam vit quos aut autempost, cus abore pernati onsequibus mos et am faccuptati occabor si consedi sit unt eatem recest errum faccullorio. Nequid mo est exerro ma et aut quatur anduciis eum fuga. Orum, omnist, ut doloria ssedio ex eum am et est, tem explit illorum re conseri tatiur autas aut rerum nonecul lendita di bernam dolesci berum facese vente quam nonsenient rempore, officiet, odissimus, explaud iosanis eum con.
89 PARADISE REIMAGINED
© Mercure Singapore on Stevens 89 COMFORT STAYS REIMAGINED
Comfortable and convenient stay before or after flights
Village Hotel Changi located in the tranquil and picturesque Changi Village, known for its laid-back charm and beautiful coastal views.
It offers a peaceful retreat away from the city's hustle and bustle, providing guests with a serene atmosphere to relax and unwind.
The hotel is conveniently located near Changi Airport, which is only a 10-15 minute drive away.
This makes it an ideal choice for travellers who need a comfortable and convenient stay before or after their flights, especially for layovers or early morning departures
90 THE TRAVELLER
© Village Hotel Changi
EXPE RIEN CES
Get passionate doing what you enjoy most. There's a tailormade experience tour designed for you. Experience local food and explore our rich history and vibrant culture and discover why Singapore is one the most sustainable cities in Asia. Check out our iconic hotspots by day or night; and experience the diverse culinary flavours offered at a wide selection of restaurants.
91 EXPERIENCES REIMAGINED
92 THE TRAVELLER
Singapore Sidecars offers Vespa Sidecar tours on some lovingly restored vehicles, and got nominated as a Finalist for Best Tour Experience at the prestigious Singapore Tourism Awards 2019. Explore Singapore up close and personal as you journey by sidecar though our heritage areas, enjoy tastes and listen to stories that make this multicultural island so special. As a Social Enterprise providing the world's first vintage vespa sidecar tours, we also channel profits and resources to good causes. In 2018 we made it into the Book Of Records for Land Distance in Vintage Sidecars, while fundraising for cancer research on a 72hour, 500mile ride from Singapore to Penang. In 2020 we did it again, raising awareness and funds to fight the pandemic, this time reaching Penang in 9hrs 20minutes.
© Singapore Sidecars
93 EXPERIENCES REIMAGINED
Explore heritage on a piece of heritagesome of the older bikes are made in Singapore, as far back as April 1965, pre-independence
Unique. Luxury. Tallship. Entertainment. Singapore.
Be it a romantic date night, a special occasion or quality time with family and friends, the Royal Albatross – winner of Singapore Tourism Board's 'Outstanding Attraction Experience 2022' award, is guaranteed to deliver a magical dinner cruise experience for all.
Bond with your loved ones as you sail against Singapore's iconic city skyline while enjoying semi fine dining, live entertainment and cocktails under the stars. With 4.9 online reviews from happy customers, this is an experience not to be missed.
© Royal Albatross
94 THE TRAVELLER
Experience the essence of multi-cultural Singapore through gin
Experience the flavours of South East Asia at Brass Lion Distillery, Singapore's first full-fledged micro-distillery with an array of spirits handcrafted entirely on the island.
Get a behind-the-scenes glimpse into the distillation process with their Distillery Tour where you can enjoy a tasting flight of their signature gins. Better yet, join them for Asia's only Gin School, where guests can distill their own one-of-a-kind bottle of gin. Step in to the world of gin with Brass Lion Distillery.
95 EXPERIENCES REIMAGINED
© Brass Lion Distillery
Experience flavours of the Mediterranean by the scenic beauty of Marina Bay
Experience the flavours of the Mediterranean as Executive Chef Rémy Carmignani takes you on an unforgettable gourmand's journey of the diverse Mediterranean coasts which span the continents of Europe and Northern Africafrom the sun-kissed rivieras of France, Italy and Greece, all the way to the spice-laden Spain and Morocco.
Dine by the stunning view of Singapore's iconic city skyline by the Marina Bay waterfront, overlooking the Merlion Park and the historic Fullerton precinct. Riviera is the choice dining destination to indulge in an exquisite Mediterranean fine dining experience.
96 THE
TRAVELLER
© Riviera
One Michelin-starred Art di Daniele Sperindio is a neo-Italian rooftop dining destination that combines modernist sensibilities with classical inspirations.
Situated at the top of the iconic National Gallery Singapore with a spectacular panoramic view of Marina Bay, Art di DS presents a progressive Italian fine dining experience of conversational cuisine and engaging encounters.
97 EXPERIENCES REIMAGINED
Italy is the land of poets, travelers and dreamers. We love to tell stories that inspire, entertain and connect. This is what I hope to do through my cuisine.
Chef-owner Daniele Sperindio
© Art di Daniele Sperindio
Braci is a one Michelin-starred restaurant, awarded by The Michelin Guide Singapore since 2017.
It is a progressive Italian restaurant and rooftop bar by renowned restaurateur-chef Beppe De Vito and Chef De Cuisine Matteo Ponti. Braci is their culinary playground, where they create according to seasonality, personal memories and travel experiences around the world. With a name that literally means "embers'' in Italian, Braci's menu is ultimately inspired by wood - its main cooking method - through the use of the Josper oven and Japanese shichirin grill to re-define and uplift classic Italian cuisine.
98
THE TRAVELLER
© Braci
Many of our guests are familiar with Italy and I hope our food can help remind them of their very own moments in Italy, and allow them to travel to Italy through the colours, aromas and flavours. — Chef de Cuisine Matteo Ponti
Pearl of the Peranakan Orient Day Tour
The Peranakan people, sometimes referred to as the Straits Chinese, are an ethnic group defined by their descent from the first waves of Southern Chinese settlers to maritime Southeast Asia.
Peranakan culture is characterized by its unique hybridization of ancient Chinese culture with the local cultures of the Nusantara region, the result of a centurieslong history of transculturation. Singapore is arguably the crown of the Peranakans!
On this journey through relics and modern day iterations of Peranakan culture, you get to experience incredible nostalgia, good conversation, melodious Peranakan patois (a charming blend of Hokkien and Malay), and perhaps catch a whiff of the bunga rampay (a potpourri of shredded pandan leaves and flower petals topped)!
Discover 19th-century Peranakan houses which have been restored to their former glory, bask in the architecture, furnishings, and the intricately painted ceramic tiles of yesteryear.
We then bring you to one of the best-kept secrets around Chinatown where you get the chance to shop for traditional enamel "tingkat" sets!
© The Traveller
99 EXPERIENCES REIMAGINED
Singapore Chinatown and Exotic Hawkers Tour
Day Tour
Chinatown is the original enclave for Singapore's early Chinese settlers. Today it has transformed into an extremely vibrant and modern melting pot of hip F&B joints, alternative flashpacker hostels, cultural treasures, and retail gems.
Navigating the entire Chinatown is a puzzle in itself, the area covering the four sub-districts of Kreta Ayer, Telok Ayer, Tanjong Pagar, and Bukit Pasoh.
Our guide take you through the nooks and crannies of Chinatown and help you uncover the gems that dot the area as you learn about the importance of Chinatown throughout Singapore's history.
You'll get to hear stories from our guide on days of old; about the early migrants, opium dens, the underbelly, and the triads that once ruled.
The local traditional food stalls will be pointed out to you along the way – the delicate traditional Chinese dumplings, creamy egg tarts, succulent soy sauce chicken rice, our favourite stall aptly named China Fritters and many others! We hope you're salivating already!
© The Traveller
100
THE TRAVELLER
Singapore Early Migrants
Stories and Snacks
Day Tour
Singapore has enclaves where each of its diverse races take a stronghold. Near the City Hall / Bugis area you'll find the Hainanese – best known for their culinary skills and as the creators of Singapore Chicken Rice!
The Hainanese originated from Hainan Island in China and first immigrated to Singapore in the 1850s. Many became cooks in restaurants ran by the British or Peranakan and created – the Singapore Chicken Rice, Hainanese Curry Rice, our local version of Laksa and they popularised the Singapore Coffee Shop (Kopitiam) culture!
On this two-hour walking journey, you'll learn about their rise to culinary fame, experience the streets they plied their trades on and get to savour some of the dishes they've perfected over time!
First stop, Toast Box at the Bras Basah area. Here you get to buy a variety of local snacks and learn about Singapore coffee culture and it's origins.
A walk along Purvis and Liang Seah streets follows, where you'll hear stories of yesteryear and about famous Hainanese people.
We then make our way through the historic Raffles Hotel, which has stood on these grounds since 1887. End with a short walk to our favourite Hainanese Chicken Rice Stall, where you can try the famed dish.
101 EXPERIENCES REIMAGINED
©
The Traveller
Sustainable Singapore Stories
Day Tour
Singapore began its journey as a dirty and polluted backwater island lacking basic sanitation. Today, it is ranked as one of the most sustainable cities in Asia.
We'll take you through the CBD, the Marina Barrage, Marina Bay Sands and the Gardens by the Bay, all of our hottest city attractions. A big difference between this tour and a standard city tour is the commentary and the depth of knowledge you'll uncover on how sustainability is a thread that runs deep throughout our city.
Discover a biophilic skyscraper with a sky garden perched over 50 stories high, visit Singapore's only reservoir located in the heart of its city and arguably its most scenic one; walk along the Marina Bay and marvel at the structure envisioned by famed architect Moshe Safdie as your guide uncovers the innerworkings of the behemoth for you. Finally step into another world that is the Gardens by the Bay – a selfsufficient ecosystem that has so much more life than meets the eye!
Final stop will be at the architecturally distinctive Gardens by The Bay Conservatories. This is the largest greenhouse in the world, covering an area of 1.2 hectaresit appears like a small jungle that comprises rare species of plants from the Mediterranean and semiarid subtropical regions.
Your guide will help you navigate the grounds of the Flower Dome after which you will be free to explore the Gardens by the Bay Rhapsody show.
102 THE TRAVELLER
© The Traveller
Flagship Singapore Cultural Tour
Day Tour
Our signature Cultural City Tour transports you through the rich tapestry of our history and pulsating culture!
We begin with a visit to the vibrant quarters of Chinatown. Here, you'll uncover the riveting tales of Singapore's pioneering settlers. We then head to the stately Civic District. Encounter magnificent landmarks like the National Gallery and Parliament House, each narrating its own unique chapter of Singapore's history. Next, we head to Kampong Glam, the esteemed enclave of 19th-century Malay royalty. Be captivated by the ageold grandeur of the Sultan Mosque, the contemporary vibrancy of Haji Lane and Arab Street, brimming with eclectic finds from exotic Persian rugs to charming local cafes.
No hallmark tour is complete without a visit to the iconic Raffles Hotel. Relive its fascinating history as we wander it's halls. We conclude in the haven of the Singapore Botanic Gardens, a verdant UNESCO World Heritage Site. Marvel at the breath-taking National Orchid Garden, home to a dazzling display of over 60,000 orchids.
If you have only one day in Singapore, this is the experience that will etch itself into your memory!
103 EXPERIENCES REIMAGINED
© The Traveller
Immersive Singapore City Tour With Food Experience
Day Tour
This tour takes you on an exciting journey through some of the city's most vibrant neighborhoods. Our tour includes some of Singapore's most iconic landmarks, such as the Buddha Tooth Relic Temple, and some of the trendiest neighbourhoods, including Keong Saik, Ann Siang Hill, Haji Lane, and Arab Street.
A highlight is a visit to the famous Chinatown Complex, home to some of Singapore's most renowned hawker food stalls. Here, you can sample local favourites like Hainanese chicken rice, char kway teow, satay, and more, all while soaking up the vibrant atmosphere of this bustling market.
After Chinatown we make our way too Little Indiafor delicious Indian food and then to Kampong Glam where we'll sample the best Malay cuisine the city has to offer.
Our tour concludes at the Blu Jaz Cafe, where you can relax and unwind with delicious food, drinks, and live music*.
Join us for an unforgettable experience that will take you on a journey through the heart and soul of Singapore's culture, history, and cuisine.
*Food and drinks not included.
104 THE TRAVELLER
© The Traveller
Singapore City Night Secrets Tour
Night Tour
Visit some of the hottest spots in the Singapore's central district and discover the hidden vestiges of our history! We begin at the luxurious Raffles Hotel where we get a closer look into the grounds of the grand dame and hear stories of famous patrons that have graced its halls. We then walk over to the CHIJMES compound, a historic building complex which began as a Catholic convent and is now converted into restaurants and bars. We'll show you around the CHIJMES complex and you'll learn more about its history.
Following that, we'll take a short bus ride to one of the oldest parks within the city. Hear real war stories as you get a glimpse at the war memorial and marvel at the Victorian splendour of installations built in the 1800s.
Then ride on of the restored rustic bumboats along the Singapore river! We disembark at Clarke Quay which is a historical landmark located on the Singapore River. At the height of its prosperity, dozens of bumboats jostled for mooring space beside Clarke Quay.
Today, Clarke Quay has been transformed into an open-air megaplex of the hottest nightclubs, bars and restaurants. We'll leave you here to party the night away!
105 EXPERIENCES REIMAGINED
© The Traveller
Colonial Heritage Night-Out
Night Tour
This tour takes you on a journey through Singapore's colonial past, showcasing iconic landmarks and offering a glimpse into the city's rich history and culture.
We start at St. Andrew's Cathedral, a neo- Gothic structure that has been standing since the 1850s.
Next, we'll explore Capitol Singapore, a stunning building constructed in 1929 that was once home to the famous Capitol Theatre. Its Art Deco façade showcases the architectural style of the era. Today, it's a bustling shopping and dining destination that offers a glimpse into Singapore's colonial past.
After that, we'll make our way to CHIJMES, a former convent school that has been transformed into a stunning dining and entertainment complex.
No tour of Singapore's colonial history is complete without a visit to Raffles Hotel, a true gem built in 1887 that has witnessed Singapore's development. The Long Bar is where the famous Singapore Sling was created, and you can sip on this iconic drink while soaking up the colonial atmosphere.
106 THE TRAVELLER
© The Traveller
Singapore Night Out
Night Tour
On this journey, you'll get to hit as many of the hottest spots in the Singapore's central district and discover hidden vestiges of Singapore's history!
Embark on a journey that will take you through the colourful streets of Chinatown, bustling shopping mazes of Bugis Street, bright lights along the Singapore river and indulge in some local foods that Singapore has to offer. You'll also ride on a bumboat, take in stunning views of the city skyline and famous landmarks!
Our journey begins around the Bugis Village area, a market home to hundreds of interesting stalls selling a variety of foods, trinkets and homewares. We'll then progress to Kampong Glam, an area allocated to the Malay Sultan, Arab and Bugis traders in the 1800s. Kampong Glam is rich with history, living traditions, excellent eateries and trendy shops.
Shopaholics, head to colourful Haji Lane - a row of multi-label stores, quirky boutiques, hip bars and cafes or browse traditional wares such as Persian carpets, kebaya dresses and perfumes at Arab Street.
We'll end off in Clarke Quay –nightlife central! Board a bumboat for a leisurely ride along the Singapore River. You'll get to admire the city's stunning skyline and see its famous landmarks lit up at night from a vantage point unlike any other!
107 EXPERIENCES REIMAGINED
© The Traveller
Pulau Ubin Ecological Adventure
Outside City
Did you know that Singapore mainland is surrounded by more than 60 other smaller islands?
Many of these islands offer lots of opportunities to commune with nature. One of these is the tiny island of Pulau Ubin.
The National Parks Board estimates that this island has over 786 native plants, 242 birds, 201 butterflies, 89 mammals, reptiles and amphibians. Many of these species are very rare and some are not found on the mainland. There are also endangered bat, otter, bird, and orchid species surviving on the island.
Habitat enhancement projects on the island include shoreline restoration, reforestation, and freshwater habitat enrichment recovery programs.
What better way to discover all these than through a spirited walk through the island with our extremely knowledgeable guide?
We take you through a variety of habitats like the Mangroves, Rocky and Sandy Shores, Coastal and Secondary Forests, Abandoned Rubber and Coconut plantations, Fruit Orchids, Scrublands, and Fresh Water Ponds. Along the way, you hear about the incredible uses of medicinal plants, the flora, fauna, and the inside stories of people who continue to live on the island.
108 THE TRAVELLER
© The Traveller
Discover Secrets Of The East
Outside City
This tour will take you on a journey through the vibrant neighbourhoods of Joo Chiat, Katong, and Koon Seng Road. You'll be immersed in the rich cultural heritage of the Peranakan people, who are descendants of Chinese immigrants who settled in Southeast Asia in the late 19th century. The Peranakan culture is a unique blend of Chinese and Malay traditions, resulting in a vibrant fusion of language, cuisine, fashion, and art.
The Peranakan community has played a significant role in Singapore's history, with their opulent lifestyles and distinctive customs. Discover this rich history at the Straits Enclave Private House Museum, where you'll explore a beautifully restored mansion that showcases the intricate architecture, stunning art and exquisite cuisine.
As you stroll through the colourful streets, you'll come across charming shop houses, bustling local markets, and quaint cafes, each with their unique story to tell. You'll also learn about the Peranakan's love for intricate batik designs, a hallmark of their culture.
Get ready to be amazed by the fascinating world of the Peranakan people on this tour.
109 EXPERIENCES REIMAGINED
©
The Traveller
St. John's and Lazarus Islands, Singapore's Idyllic Beach Escape
Outside City
For those who crave sun, sea, and the laid-back beach lifestyle, the Southern Islands near Singapore are your perfect playground. Among these, St. John's Island and its more petite but beautiful partner, Lazarus Island, stand out as sanctuaries where you can truly kick back and let your worries drift away.
Your beach escape commences with a relaxed 45-minute ferry or yacht ride from Singapore. As you lounge on the outdoor viewing deck, savor the cool sea breeze and let the stunning views set the tone for your seaside adventure.
Once you arrive at St. John's Island, a leisurely stroll across a causeway leads you to Lazarus Island. It might be smaller, but it's an unbeatable haven for beach lovers. Lazarus Beach, with its immaculate white sand and crystal-clear waters, is your perfect spot for a day of sunbathing, with the optional treat of snorkeling when the sea is calm. Need a break from soaking up the sun? Retreat to a grassy spot tucked behind the beach where you can enjoy a lazy picnic with a calming ocean backdrop. The views here are arguably the best in Singapore.
As you slow down and relish your time on the island, don't miss the chance to capture the beauty of your surroundings. Snap shots of the causeway, the peaceful woods near Lazarus Beach, or the breathtaking Singapore skyline from Pulau Seringat Jetty. If you've brought along a drone, you can get some stunning bird's eye views of this coastal paradise.
110
THE TRAVELLER
© The Traveller
DIVERSITY OF TALENT
Here's our team. Professional, experienced travel designers ready to make your Singapore adventure a reality. Come and reimagine Singapore with us!
The Traveller DMC 140 Paya Lebar Road, #07-11 AZ Building, Singapore 409015 Phone: (+65) 6225 2777 Fax: (+65) 6225 0700 www.thetravellerdmc.com Click here to reimagine your Singapore experience