THEREMEDYBRANDING.COM
ABOUT US
The Remedy is a boutique brand strategy and development agency that produces compelling brand experiences for clients within an array of industries through comprehensive and integrated brand creation, brand activation, and brand management solutions designed to deliver impact and value to the customer via our proven experience in fully-integrated brand building, comprehensive marketing and communications, and world-class creative development. In short, we give voice to your brand that connects with your audience. As the name suggests, our company has been designed to find The Remedy to our clients' branding needs. We apply our proprietary four-step branding process to your brand, not only developing a unique strategy that allows your brand to become relevant and engage customers, but also creating and providing the tools necessary for your brand's voice to be heard in the form of dynamic, fresh, and impactful content. And impact is the key. When a brand is impactful, it has accomplished its mission and settled into that perfect place within its niche. Impactful brands are strong, forceful, memorable, and resilient, and they have a voice and a message that penetrate the noise. Allow The Remedy to produce a compelling experience for your brand. At The Remedy, we make brands work.
R
SPORTS & ENTERTAINMENT
LEGACY KEEPERS PRESERVING THE EDDIE ROBINSON PLAYBOOK
SUPPLEMENTS
SOME OF OUR CLIENTS
NUTRITIONAL DELIVERY SYSTEMS
NON-PROFIT
GAMING
MEDIA, MARKETING & EVENTS

TECHNOLOGY
Y R R L S ORT LAB
RETAIL & RESTAURANTS
tequila & tacos
ENERGY
SOME OF OUR CLIENTS
FINANCE & REAL ESTATE
FINANCE SOLUTIONS
OTHER CLIENTS
LOGO DESIGN
The Remedy provides custom logo design services for companies and organizations of all types and sizes. What makes The Remedy stand out is our ability to deliver a finished product that sets the tone for the brand, producing impact that is fueled by the brand's complex personality, tone, and soul, providing each of our clients with a unique voice with which to engage customers. That's not an easy task to accomplish, as many design firms typically provide one type of look and one type of feel and cannot reach beyond their own environment and their own design tendencies. The Remedy has the proven ability to become inspired by our clients' vision and develop branding marks that reflect our clients' unique passion, style, and corporate culture. But The Remedy does not stop with simply providing a logo. We also provide a logo standards guide, a system for using the logo, and even an associated typography layout to ensure a branded look and feel for an integrated, optimized, impactful brand.
1
HUNTER DRILLING OIL AND GAS INDUSTRY
DALLAS 2026 WORLD CUP MARKETING CAMPAIGN
5 YEARS OF DSC ANNIVERSARY BRANDING
SPORTS GOON SPORTS TECHNOLOGY PLATFORM
CHEERS RETAIL STORE
THE INDOOR FOOTBALL LEAGUE PROFESSIONAL SPORTS LEAGUE
CHAMPION'S EDGE NUTRITIONAL PRODUCTS
DALLAS SIDEKICKS PROFESSIONAL INDOOR SOCCER
LOGO DESIGN
COTTON BOWL STADIUM PREP SHOWCASE SPORTS EVENT
TICKASSURE! SPORTS TICKETING TECHNOLOGY
LUNAGRACE CHILDREN'S CLOTHING
FREE FOR ALL CONCERT EVENT COMPANY
REVIVE LOUSIANA NON-PROFIT ORGANIZATION
MASTER CARES NON-PROFIT ORGANIZATION
TEXAS TITANS & TITAN GIRLS INDOOR FOOTBALL
WELLGEL NUTRITIONAL SUPPLEMENT
LOGO DESIGN
LOGO
DESIGN
FAN PLAN INSURANCE TECHNOLOGY
DALLAS VIGILANTES ARENA FOOTBALL TEAM
20 YEARS OF AAC ANNIVERSARY LOGO
MEAN GREEN CROSSFIT CROSSFIT GYM
DOWNTOWN BLUES & COMEDY CLUB ENTERTAINMENT VENUE
STONESTREET FINANCIAL SERVICES COMPANY
TEJAS SLOTS RETAIL GAMING COMPANY
DALLAS SPORTS FESTIVAL OLYMPIC SPORTS EVENT
LOGO DESIGN
IFL GAME OF THE WEEK SPECIAL EVENT BRANDING FRISCO FIGHTERS INDOOR FOOTBALL TEAM
CAMP LT FOOTBALL CAMP
DALLAS REGIONAL SPELLING BEE REGIONAL EVENT
TEAM AMERICA NON-PROFIT FOUNDATION
BED SIMPLY MADE BEDDING BRAND
COLUMBUS WILD DOGS INDOOR FOOTBALL TEAM
IFL HALL OF FAME LEAGUE HALL OF FAME
LOGO DESIGN
ICON CRAFT SPIRITS
SCANTILITA'S TEQUILA & TACOS
ORIGINAL THREE HUNDRED CRAFT SPIRITS
LONELY ROAD DISTILLING COMPANY
SAN LUIS VALLEY TROUT RANCH TROUT FARM GAB AI-POWERED VOICE PLATFORM
HEALTHIFYX HEALTHCARE PRODUCTS
FWAA ALL-AMERICA FOOTBALL TEAM
tequila & tacos
ranch
san luis valley
TEAM
ADVERTISING ELEMENTS
Advertising is one of the primary ways that companies reach consumers. But, with all of the clutter and splintering that exists within the media sector today, engaging potential customers has become a significant challenge. The Remedy takes pride in being able to fight through the clutter on behalf of our clients. Whether it's constructing an effective media buy or producing the advertising elements to compliment the media buy (or both), The Remedy understands what it takes to stand out from the crowd. So whether it's print ads, radio spots, television commercials, billboards, facia signage, mobile media, online advertising, or any other paid message distribution, The Remedy has the remedy to your advertising conundrum.
2
NORTH TEXAS SOCCER MAGAZINE AD
ADVERTISING ELEMENTS
SWEET DREAMS MAGAZINE AD
ADVERTISING ELEMENTS
FRISCO FIGHTERS WEB AD
ADVERTISING ELEMENTS
CALIFORNIA DREAM WEB ADS WORLD OF BEER NEWSPAPER AD
SMILING MOOSE DELI WEB AD
WORLD OF BEER INDOOR RETAIL AD
ADVERTISING ELEMENTS
SMILING MOOSE DELI NEWSPAPER AD
FREE FOR ALL CONCERT SERIES BILLBOARD
DALLAS SIDEKICKS DIGITAL BILLBOARD
ADVERTISING ELEMENTS
DALLAS SPORTS FESTIVAL POLE BANNERS
ADVERTISING ELEMENTS
RED MOUNTAIN RESOURCES PROGRAM AD
RMR, THE REMEDY PROGRAM AD
ADVERTISING ELEMENTS
DALLAS 2026
40TH ANN
a b c d e f
WORLD CUP MARKETING CAMPAIGN
VERSARY
DOWNTOWN
CLUB POSTCARD
ADVERTISING ELEMENTS DALLAS REGIONAL SPELLING BEE POSTCARD GARRETT MORRIS'
COMEDY
SPORTSBOARD POSTCARD
ADVERTISING ELEMENTS
RED RIVER SHOWDOWN EVENT BANNERS
JUNIOR GOLD CHAMPIONSHIPS BANNER STAND
GOLD CUP EVENT BANNER
MARKETING COLLATERAL
From corporate brochures and posters to annual reports and pocket schedules, The Remedy provides world class graphic design services to meet the needs of our clients. Collateral materials range the gambit, but they all serve the same basic premise -- to enhance the brand and promote the client. As with all of our work, brand integration is the key, and The Remedy strives to incorporate our clients' brand within each collateral piece we produce. Yes, we are creative and can come up with some clever ideas, but we do not put lose sight of what is most important -- the brand.
3
MARKETING COLLATERAL
RED MOUNTAIN RESOURCES MARKETING FOLDER
DALLAS SIDEKICKS GAME DAY POSTER
TICKASSURE! PROMOTIONAL RACK CARD
MARKETING COLLATERAL FREE FOR ALL EVENT TICKETS
CALIFORNIA DREAM SEASON TICKET BROCHURE
MARKETING COLLATERAL
FRISCO FIGHTERS
GAME DAY POSTER
TEJAS SLOTS POCKET FOLDER
MARKETING COLLATERAL
GARRETT MORRIS' DOWNTOWN COMEDY CLUB EVENT POSTER
DALLAS SIDEKICKS SCHEDULE POSTER
DSC 5 YEAR ANNIVERSARY BOOK
MARKETING COLLATERAL
DALLAS SIDEKICKS SEASON TICKETS
MARKETING COLLATERAL
MARKETING COLLATERAL TEAM AMERICA INFORMATIONAL BOOKLET
LADAINIAN TOMLINSON OFFICIAL TRADING CARD ENSHRINED AUGUST 5, 2017 CANTON, OHIO PRO FOOTBALL HALL OF FAME CLASS OF 2017
LADAINIAN TOMLINSON HALL OF FAME INVITE
MULTIMEDIA
The Remedy has significant experience in the creation of all types of multimedia. From developing and writing television scripts, assisting with movie projects, producing radio and TV commercial spots, or creating viral videos for the web, The Remedy can assist you with all of your multimedia needs. We work with large Hollywood production companies and small outfits that have mastered cost-efficient, high-definition media development, and everything in between, and can provide your company with a solution that offers outstanding quality, quick turnaround, and state-of-the-art technology, all in a turnkey package that meets your budget requirements.
4
MULTIMEDIA

DALLAS VIGILANTES IN-GAME PROMO GOING PRO TELEVISION PILOT
VARIOUS CLIENTS IN-ARENA MOTION GRAPHICS
COTTON BOWL PREP SHOWCASE TELEVISION COMMERCIAL
FAN PLAN VIRTUAL SET
MULTIMEDIA
STATIONARY
Stationary is a vital, yet often overlooked, piece of the branding puzzle. Many companies spend hours upon hours and many dollars researching and developing the perfect branding marks, yet fail to incorporate their brand into stationary that matches the organization's style. Many times, whether it is business cards, letterhead, or an envelope, stationary is one of the first interactions a potential customer has with your brand. A flimsy, homemade business card fosters a certain message about you and your company, as does a professional, linen-grade envelope with a gold foil logo. Don't let your stationary do the talking for your business, unless, of course, you have provided it with the proper message to deliver.
5
STATIONARY NEXGEN STATIONARY SET
STATIONARY
TEJAS SLOTS STATIONARY SET
DALLAS VIGILANTES STATIONARY SET
STATIONARY
INNOVATIVE SPORTS TECHNOLOGY BUSINESS CARDS
WEB DEVELOPMENT
Websites are no longer a luxury for a business. The competition for business is fierce, and those companies that do not have an online presence have essentially eliminated themselves from a large and ever-increasing segment of their customer base who more and more search for information online prior to making a purchase at a brick-and-mortar store or making a decision on which service provider to select. In this world of digital media and online commerce, a website is often the first interaction a potential customer has with your company. Don't lose business by providing a negative first impression before you have ever had the chance to earn it. The Remedy can help you offer website visitors a meaningful and lasting first impression with a professional-looking and functional website that will make potential customers take you seriously, whether you are a one-man band or an international corporate giant.
6
TICKASSURE!
WEB DEVELOPMENT
RESPONSIVE WEBSITE
WWE WRESTLEMANIA RESPONSIVE WEBSITE
ADVOCARE CLASSIC RESPONSIVE WEBSITE
NCAA WOMEN'S FINAL FOUR RESPONSIVE WEBSITE
CHAMPION'S EDGE RESPONSIVE WEBSITE
DALLAS SPORTS FESTIVAL RESPONSIVE WEBSITE
THE MASTER CARES FOUNDATION RESPONSIVE WEBSITE
WEB DEVELOPMENT
WEB
DEVELOPMENT
DALLAS SIDEKICKS RESPONSIVE WEBSITE
P2 RESPONSIVE WEBSITE
TEJAS SLOTS RESPONSIVE WEBSITE
TOMMY TUBERVILLE FOUNDATION RESPONSIVE WEBSITE
DONNELL LAW RESPONSIVE WEBSITE
WEB DEVELOPMENT
HANG ON SLOOPY: THE MOVIE RESPONSIVE WEBSITE
GARRETT MORRIS' DOWNTOWN COMEDY CLUB RESPONSIVE WEBSITE
COTTON BOWL STADIUM PREP SHOWCASE RESPONSIVE WEBSITE
WEB DEVELOPMENT
COTTON BOWL FOUNDATION RESPONSIVE WEBSITE
FAN PLAN RESPONSIVE WEBSITE
TEAM AMERICA RESPONSIVE WEBSITE
NEXGEN FINANCE RESPONSIVE WEBSITE
FRISCO FIGHTERS RESPONSIVE WEBSITE
THE INDOOR FOOTBALL LEAGUE RESPONSIVE WEBSITE
ILLUSTRATIONS
The Remedy produces high-quality two- and three-dimensional illustrations for companies within various industries. Whether illustrating oil fields and oil wells, construction equipment, new buildings, product packaging concepts, or any other technical images, The Remedy can make your products or concepts come to life. These illustrations make great content for presentations, investment packages, websites, brochures, or any other branded collateral promoting your business.
7
ILLUSTRATIONS
PRO FOOTBALL HALL OF FAME INDUCTEE GIFT
PRO FOOTBALL HALL OF FAME INDUCTEE GIFT
PRO
EDDIE
HEAD COACH | GRAMBLING STATE UNIVERSITY 1 9 4 1 - 1 9 9 7
G. ROBINSON
LEGENDARY HALL OF FAME COACH JOHN MADDEN
"IF I HAD ONE DRIVE TO WIN A GAME TO THIS DAY, AND I HAD A QUARTERBACK TO PICK, I WOULD PICK KENNY "
KEN STABLER
FOOTBALL
HALL OF FAME
ENSHRINED AUGUST 6, 2016 ILLUSTRATIONS
BLACK COLLEGE PRO FOOTBALL HALL OF FAME PROTOTYPE POSTER
PRO FOOTBALL HALL OF FAME INDUCTEE GIFT
PRO FOOTBALL HALL OF FAME INDUCTEE GIFT
ILLUSTRATIONS
RASCAL THE RACOON CHARACTER ILLUSTRATION
TICKASSURE! CHARACTER ILLUSTRATIONS
ILLUSTRATIONS
DEAD & COMPANY CONCERT POSTER
SMU ATHLETIC FORUM COLLECTOR'S POSTER
RED MOUNTAIN RESOURCES PROSPECT DRILLING DIAGRAM
ILLUSTRATIONS
PACKAGE DESIGN
Packaging sells products. It can also discourage sales. Don't believe us? Go to any grocery or retail store and look for a product for which you have not yet developed a brand loyalty. How do you choose from the many offerings in that category? Sure, sometimes we do our research. But oftentimes it's the packaging that is one of the strongest components in the decision-making process. Shoppers are distracted. They're in a hurry. Many times it's less about making informed, rational decisions and instead more purely instinctive and reactive, buying by color, shape, or familiarity of location. Certain key aspects of packaging can trigger subconscious emotions before the conscious part of our brain can respond. This is where The Remedy can deliver you an advantage that allows your packaging to resonate and connect emotionally with potential customers, ultimately allowing you to sell more products. We will help your product packaging answer Who Am I, What Am I, and Why Am I, If your products can accomplish that, you already have a leg up on the competition. From there, let The Remedy provide the direction, creativity, insight, and brand strategy needed to get your products to stand out among the clutter.
8
CURCUMINPRO NUTRITIONAL SUPPLEMENTS
PACKAGE DESIGN
CHAMPION'S EDGE NUTRITIONAL SUPPLEMENTS
PACKAGE DESIGN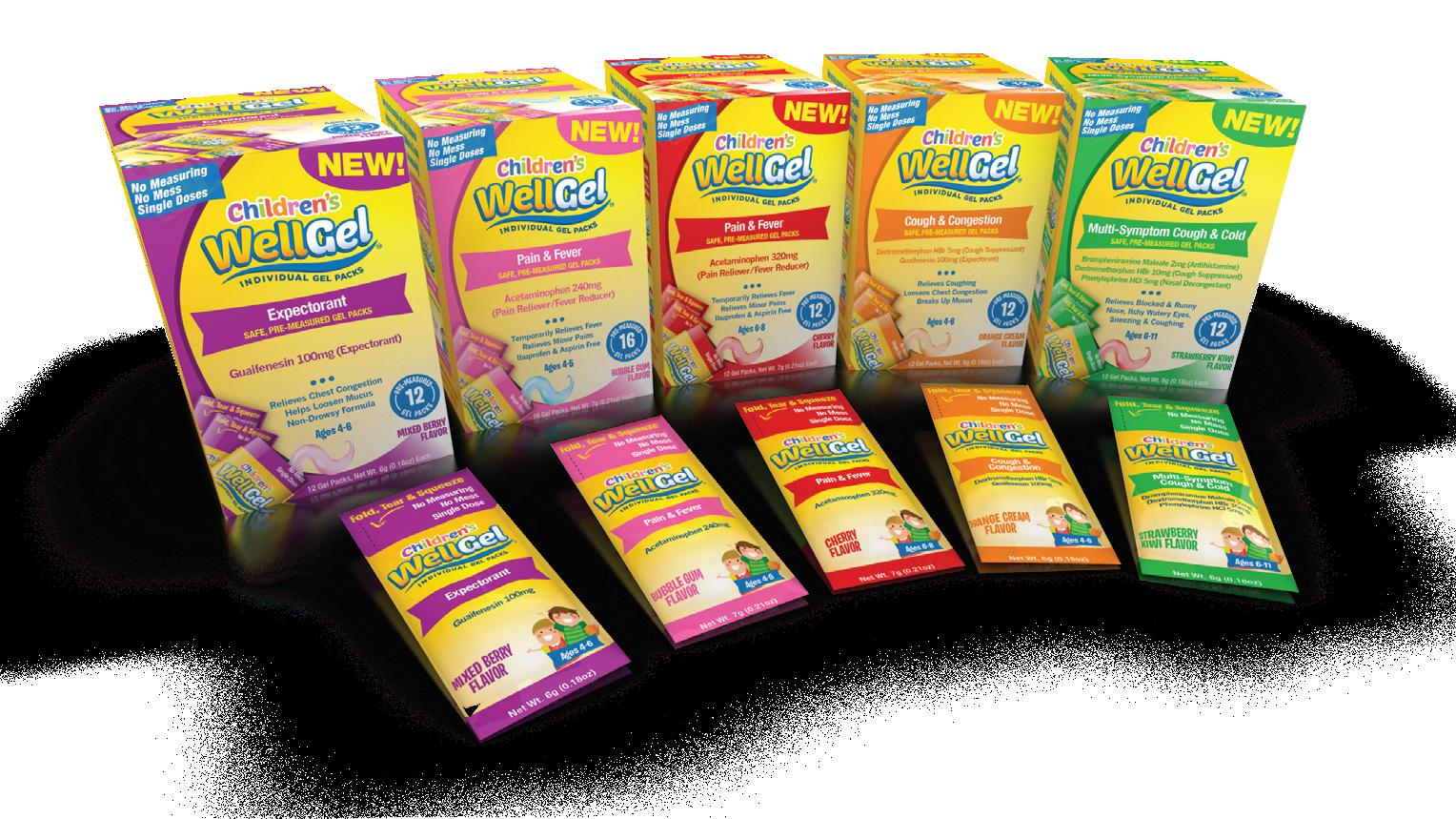 CHILDREN'S WELLGEL GEL PACK MEDICINE
PACKAGE DESIGN
NUTRAGENICS SUPPLEMENT DRINK MIX
OMNIWELL NUTRITIONAL SUPPLEMENTS
SWEET DREAMS MELATONIN TABLET
JOINT FIZZ SUPPLEMENT DRINK MIX
PACKAGE DESIGN
CONGEST-X OTC MEDICINE
ISOPLEX VITAMINS & NUTRIENTS
PACKAGE DESIGN
ISOPLEX SPORTS NUTRITIONAL SUPPLEMENTS
CVS MELATONIN DRINK MIX
UNIVERSAL
PACKAGE DESIGN
SAM'S CLUB MEMBER'S MARK BRADED SUPPLEMENTS
LUCKY 7 ENERGY SHOT
NUTRIENTS BRANDED PRODUCT LINE
SLEEP TONIC MELATONIN SHOT
OMNIHEALTH NUTRITIONAL SUPPLEMENTS
PACKAGE DESIGN
KRUTO VODKA PREMIUM SPIRITS ICON 100% NEUTRAL SPIRITS DISTILLED FROM GRAIN 40% ALC./VOL 750ML VODKA 80 PROOF ICON 100% NEUTRAL SPIRITS DISTILLED FROM GRAIN 40% ALC./VOL 750ML VODKA 80 PROOF 100% NEUTRAL SPIRITS DISTILLED FROM GRAIN 40% ALC./VOL 750ML VODKA 80 PROOF 100% NEUTRAL SPIRITS DISTILLED FROM GRAIN 40% ALC./VOL 750ML VODKA 80 PROOF 100% NEUTRAL SPIRITS DISTILLED FROM GRAIN 40% ALC./VOL 750ML VODKA 80 PROOF
PACKAGE DESIGN
PACKAGE DESIGN
ORIGINAL THREE HUNDRED CRAFT SPIRITS & ANCILLARY PRODUCTS
HEALTHCASRE PRODUCTS
PACKAGE DESIGN HEALTHIFYX
BRANDED MERCHANDISE
Branded items for merchandise and promotional purposes have become a cottage industry, and there are literally thousands of products to which a company can attach its brand. But, just like everything else, careful consideration must be made as to which products would best promote the message a company is trying to send. For instance, Alcoholics Anonymous would probably not want to distribute branded bottles of wine, and a company would probably not impress a group of Dallas Cowboys fans by providing them with burgundy t-shirts as promotional gifts (that's the Washington Redskins color, obviously). In addition to the type of product, a company must also consider the branding elements placed on that item. Sometimes, simply a logo will suffice. But other times, a client will need specially-branded artwork to ensure that the correct message is communicated in the correct fashion. That's where The Remedy comes in.
8
BRANDED MERCHANDISE
BRANDED MERCHANDISE
T-SHIRT DESIGNS
T-SHIRT DESIGN
DEAD & COMPANY
T-SHIRT DESIGN
NORTH TEXAS SOCCER
CAMP LT
BRANDED MERCHANDISE
DALLAS VIGILANTES MERCHANDISE
GARRETT MORRIS' DOWNTOWN COMEDY CLUB MERCHANDISE
BRANDED MERCHANDISE
ORIGINAL THREE HUNDRED MERCHANDISE
FRISCO FIGHTERS MERCHANDISE
BRANDED MERCHANDISE
CONTACT US 225.772.7431 INFO@THEREMEDYBRANDING.COM THEREMEDYBRANDING.COM 9300 WADE BLVD SUITE 320 FRISCO, TX 75035 @