Celebrating History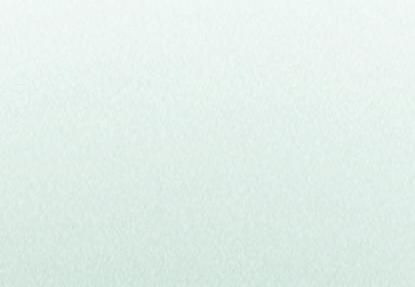 2023
CARLOS ALCARAZ DETHRONES DJOKOVIC MARKETA VONDROUSOVA UNSEEDED SUCCESS SUCCESS WIMBLEDON
MAJOR MILESTONE 50 YEARS OF ATP RANKINGS AUG / SEPT 2023
18 IMPOSSIBLE DREAM
From outside the top 40 and pre-tournament conversations, Marketa Vondrousova became the first unseeded woman to triumph at Wimbledon.
FEATURES
30 WRITING HIS OWN HISTORY
As Novak Djokovic builds on astonishing records, a deep respect for history and the opportunity to create his own is providing major motivation.
45 BRAVE BRAZILIAN
After years of struggles, Beatriz Haddad Maia is finally showing the world her capabilities and shining on the Grand Slam stage.
14 CARLOS JOINS THE GREATS
As a winner over Novak Djokovic in a classic Wimbledon men's final, Carlos Alcaraz underlined his status as a major force.
MANAGING EDITOR
Vivienne Christie
ASSOCIATE EDITOR
Leigh Rogers
DESIGN
Andrea Williamson
Mauro Cecchin
Daniel Frawley
Craig Holes
FOUNDING EDITOR
Alan Trengove
PHOTOGRAPHS
Getty Images
Tennis Australia
COVER PHOTO
Getty Images
Australian Tennis Magazine is published by TENNIS AUSTRALIA LTD, Private Bag 6060, Richmond, Vic 3121.
Email: editor@tennismag.com.au
Distributed by Ovato
Printed in Australia by Ive
The views expressed in Australian Tennis Magazine are not necessarily those held by Tennis Australia. While the utmost care is taken in compiling the information contained in this publication, Tennis Australia is not responsible for any loss or injury occurring as a result of any omissions in either the editorial or advertising appearing herein.
4 AUSTRALIAN TENNIS MAGAZINE
contents AUGUST / SEPTEMBER 2023 VOL.48 NO.4
48 LOOKING BACK, POWERING FORWARD
Armed with a career-high ranking and heartening perspective, Christopher Eubanks is now embracing a brighter future in the sport.
52 THE GREAT DANE DISRUPTER
Brilliant yet brash, Holger Rune can be a divisive personality; but as he amasses feats not seen on the men's tour for more than fi ve decades, he's making his presence felt.
58 REFLECTIONS FROM A LIFE IN TENNIS
One of the first Australian players to dominate on clay at the highest level, Lesley Bowrey has remained closely connected to tennis long since her glittering playing days.
70 POSTCARDS FROM ELLEN PEREZ
Australian Ellen Perez shares an insight into her travel adventures and season highlights, which includes a top-10 debut in doubles.
50 YEARS OF RANKINGS
Impactful, controversial, history-making and heartbreaking, computer rankings have ruled the game since their inception in the men's game in 1973.
24 AUSSIES SHINE AT WIMBLEDON
Australian players traditionally produce outstanding performances at Wimbledon –and this year proved no exception.
34
REGULARS 6 FIRST SERVE 7 FAN ZONE 10 SPOTLIGHT 11 ONE TO WATCH 12 TOP TEN 26 COURTING CONVERSATIONS 61 YOUR GAME 74 AUSSIE WATCH 76 SCOREBOARD 78 RANKINGS 80 KIDS' CLUB 82 LAST WORD