GOLDEN Era A
50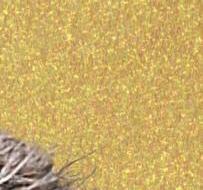 YEARS OF THE WTA
ROLAND GARROS REVIEW
JUNE / JULY 2023
Inspirational Women
12 LOVE 15
Who are the 15 most inspirational women in tennis? We consider the biggest game changers in the past 50 years.
FEATURES
18 TRUE CONNECTIONS
With lifelong friendships formed through the sport, Casey Dellacqua reflects on the proud history of camaraderie in Australian tennis.
27 THE SWIATEK EFFECT
Iga Swiatek is inspiring her contemporaries to greater heights and creating a thrilling new level in the women's game.
22 LEADING LADIES
The 28 women who have held the world No.1 singles ranking over the past five decades showcased individual qualities that inspired many other players.
EDITOR
Vivienne Christie
ASSOCIATE EDITOR
Leigh Rogers
DESIGN
Andrea Williamson
Craig Holes
FOUNDING EDITOR
Alan Trengove PHOTOGRAPHS
Getty Images
Tennis Australia
COVER PHOTO
Getty Images
Australian Tennis Magazine is published by TENNIS AUSTRALIA LTD, Private Bag 6060, Richmond, Vic 3121.
Email: editor@tennismag.com.au
Distributed by Ovato
Printed in Australia by Ive
The views expressed in Australian Tennis Magazine are not necessarily those held by Tennis Australia. While the utmost care is taken in compiling the information contained in this publication, Tennis Australia is not responsible for any loss or injury occurring as a result of any omissions in either the editorial or advertising appearing herein.
4 AUSTRALIAN TENNIS MAGAZINE
JUNE / JULY 2023 VOL.48 NO.3
contents
30 DEEPER MEANING
As Elina Svitolina lit up Roland Garros in her return to a major quarterfinal, she also provided a powerful voice for her native Ukraine.
32 MUMS ON TOUR
The recent returns of new mothers Taylor Townsend and Barbora Strycova highlights a growing trend in the women's game.
34 NO LIMITS
From volunteers to executives, a rising number of women pursuing off-court careers are setting a valuable benchmark in the sport.
38 BIRRELL BRILLIANCE
After numerous injury setbacks, Australian Kimberly Birrell is in sensational form and verging on a top-100 breakthrough.
70 WOMEN SUPPORTING WOMEN
Women are increasingly turning to each other for powerful learning and mentoring opportunities in the Australian coaching community.
45
23 AND COUNTING
Novak Djokovic reigned supreme at Roland Garros to earn a men's record 23rd Grand Slam singles title.
50 SWIATEK'S "SURREAL" SWEEP
Polish star Iga Swiatek claimed her third Roland Garros title in style, proving why she is the world's top-ranked woman.
REGULARS 6 FIRST SERVE 8 FAN ZONE 9 BREAKPOINTS 11 ONE TO WATCH 56 COURTING CONVERSATIONS 61 YOUR GAME 74 AUSSIE WATCH 76 SCOREBOARD 78 RANKINGS 80 KIDS' CLUB 82 LAST WORD
POWER TO INSPIRE
INSPIRATION APLENTY …
As we started researching the many story angles for this special women and girls-focused edition, a common theme emerged: "If you can see it, you can be it," we were enthusiastically told.
The reference, of course, was to the many women role models who enhance our sport. From grassroots to Grand Slams, women are not only passionately taking to the court, but also proudly supporting other participants – especially other women – to thrive in the game.
Among those many role models, former top-ranked Australian player Casey Dellacqua truly stands out. A two-time Olympian and Roland Garros 2011 mixed doubles champion, Casey peaked at world No.26 in singles and world No.3 in doubles during her stellar professional career.
With her lifelong love of tennis beginning with her many happy experiences at community and club level, Casey is now the Women and Girls Lead at Tennis NSW.
We can't think of anyone more qualified to lead this special – and important – issue of Australian Tennis Magazine. Researched and produced over several months, this edition both celebrates the different ways that tennis increasingly symbolises equality, while acknowledging the critical work that is still to be done.
Thank you, Casey, for taking the reins as guest editor for our women and girls edition. Thank you also for the benchmark that you – and many other women - set at every level of tennis. It's not only game-changing, but positively changing lives.
Vivienne Christie, Editor
When I was approached to be the guest editor of this special women and girls-themed edition of Australian Tennis Magazine I jumped at the opportunity.
Although I retired from competing in 2018, my intention was to always stay involved in tennis in some shape or form. After taking a small break and giving birth to our third child, Jesse, I was excited to get my teeth stuck into some work and try different things within the sport. I did some coaching, as well as some commentary too.
I was lucky enough to be mentored by Lawrence Robertson, who was chief executive officer at Tennis NSW
FIRST SERVE
6 AUSTRALIAN
TENNIS MAGAZINE
at the time. He offered me a role doing women and girls' specific work and I just loved it. I quickly discovered this is where I have a massive passion.
There are several reasons why working in the women and girls' space resonates with me. When I was growing up, my mum and nan always volunteered at our local tennis club. They have always been my role models and instilled a strong community spirit.
PROUD PROGRESS
Now in its sixth decade, Australian Tennis Magazine provides a proud measure of growing equality in the sport.
Evonne Goolagong Cawley was Australian Tennis Magazine's first female cover star. She featured on the cover of the fourth edition of the magazine in July-August 1976.
46
46 diff erent female players have featured on the cover of Australian Tennis Magazine, with 27 featuring on multiple covers.
take a leading role at grassroots level. Now being a mother
As you will see in my community-focused feature, it's important for us to create an environment for more women to take a leading role at grassroots level. Now being a mother myself, I also want to ensure our daughter has as many opportunities as both of our sons.
9
New South Wales who are Wales so far, and to see them
It has been amazing to work with so many women across New South Wales who are doing fantastic things within their local club environment. We've seen 45 women go through the Women Leaders in Tennis program in New South Wales so far, and to see them grow as leaders within their own communities has been awesome. I'm fortunate I get to do what I love every day and really make a difference.
do what I love every day and And as the WTA marks its in claiming a third Roland Garros
And as the WTA marks its 50th anniversary, there's also inspiration in a broader sense. This includes Iga Swiatek, who maintained her No.1 dominance in claiming a third Roland Garros singles title. It's been delightful to follow Iga's progress, and reflect on the influence of others who've thrived in the game.
18
Serena Williams has featured on 18 Australian Tennis Magazine covers, the most of any female player in our history.
172
There have been 172 Australian Tennis Magazine covers featuring a female player, including this edition.
Ash Barty and Sam Stosur have featured on nine Australian Tennis Magazine covers each, the most of any Australian women.
MOST ATM COVER APPEARANCES BY A FEMALE PLAYER
Serena Williams 18
Steffi Graf 16
In this special edition of , we celebrate outstanding women the many opportunities that increasingly exist for women and girls to be involved in our
In this special edition of Australian Tennis Magazine celebrate outstanding women and their wider impact. We hope this inspires and educates readers, as well as showcases the many opportunities that increasingly exist for women and girls to be involved in our great sport.
Casey Dellacqua Guest editor
Maria Sharapova 13
Anna Kournikova 12
Monica Seles 11
Ash Barty 9
Sam Stosur 9
Venus Williams 9
Chris Evert 7
Jennifer Capriati 7
Martina Hingis 7
AUSTRALIAN TENNIS MAGAZINE 7
WIMBLEDON WHY BASELINERS RULE RICHARD GASQUET'S GOT GAME FED CUP BARTY TIME GORAN IVANISEVIC THE GAME-CHANGER MARTINA HINGIS LUKAS ROSOL AGNIESZKA RADWANSKA POSTER YOUR GAME SERENA DEFENDS HER TURF
SOUVENIR POSTER Bonus ASH BARTY 2021 WIMBLEDON LADIES' CHAMPION DYLAN ALCOTT THE RECORD GROWS Grand Slam celebration HEROES ISSUE Inspirational Women ROLAND GARROS REVIEW 50 YEARS OF THE WTA GOLDEN Era
A
CASEY DELLACQUA
"I'm fortunate I get to do what I love every day and really make a difference."
LOVE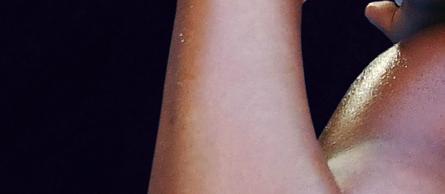 Who are the 15 most inspirational women in tennis? SUZI PETKOVSKI reveals who she considers as the biggest game changers in the past 50 years.
June 2023 marks 50 years since the formation of the Women's Tennis Association. The Gloucester Hotel in London, on the eve of Wimbledon 1973, was the venue for the first coming together of women players under a single banner, rather than being
divided by competing tours.
Although political pointscoring and tournament bans were not entirely relegated to the past, the WTA Tour thrived, almost from its inception, as a showcase for tennis as the richest, most global female sport.
were not entirely relegated to WTA, a salute to 15 inspirational
On the 50th anniversary of the WTA, a salute to 15 inspirational women (if only we had the space for 50!)
BILLIE JEAN KING
Three volumes of autobiography give a sense of the several tumultuous lifetimes Billie Jean King has packed into her 80 years. It's like reading the life stories of three different people.
All In
In her riveting 2021 memoir , the grand dame of tennis unspools a cinematic, thrilling, difficult, exhausting, enriching life. So much of her personal story doubles as the history of women's tennis.
The first female athlete to earn
.
VENUS WILLIAMS
LI NA
12 AUSTRALIAN TENNIS MAGAZINE
STEFFI GRAF
GAME CHANGERS
LOVE 15
LOVE 15
$100,000 in a season, conqueror of Bobby Riggs in the ballyhooed Battle of the Sexes, founder of the Women's Tennis Association, King is the most consequential player in the history of women's tennis. Her vision and toil created the professional women's game, sometimes at cost to her own career.
So many of today's mantras –'If you see it, you can be it', 'Be the change you want to see', 'Be your authentic self', the embrace of inclusion and diversity – King personifies.
The rebel who took on the
establishment became the establishment. In 2006, the USTA, which banned King in the 1970s, named its HQ for her – the Billie Jean King National Tennis Center. In 2009, she was the first female athlete to be awarded the Presidential Medal of Freedom; in 2020 the Fed Cup was renamed for her.
"It's been a lovely, sometimes lonely, o en soul-shaking, ultimately gratifying ride," King writes at the end of All In Women's tennis wouldn't be what it is today without its ultimate o -court champion.
.
2GLADYS HELDMAN
That iconic picture of the Original Nine holding $1 notes?
Those dollar-bill contracts were with Gladys Heldman, publisher of World Tennis magazine, mother of top-10 pro Julie Heldman, and organiser of the first standalone women's pro event, in September 1970. Heldman was the godmother of women's pro tennis, but when asked who started the women's tour, mockingly replied: "Jack Kramer".
The former champion and tournament promoter was so insulting in his treatment of women players – offering a pittance of the male purse at his Californian event – that the women pros, led by King and Heldman, felt they couldn't do any worse going out on their own. Defying lawsuits, threats and bans, Heldman recruited her friend, Phillip Morris chief Joe Cullman, to put up some of the $7500 prize money for the inaugural Virginia Slims Invitational of Houston. The rest is tennis history.
SERENA WILLIAMS
ASH BARTY
AUSTRALIAN TENNIS MAGAZINE 13
NAOMI OSAKA
connections
When I re ect on my playing career, it is not the on-court achievements that most stand out. I'm prouder of the friendships I've been able to make, and continue to enjoy, through tennis.
Forming these connections is what life is about and you can't put a price on that.
MY EARLY YEARS
I started playing at the Kingsley Tennis Club in the northern suburbs of Perth. My mum, my nan, my pop and my aunties all played, so I had a lot of family connections at the club. That's probably what drew me there in the rst place. It is also where my childhood best friend, Amy, played. We grew up on the same street, went to the same schools and had a lot of fun learning to play tennis together. She's still one of my best friends to this day.
Although I played a lot of di erent sports growing up, I really enjoyed spending my weekends with my friends at the tennis club. Sometimes we'd just be there having a hit, other times we'd play in tournaments.
I remember winning a few trophies, but my core memories are spending time o -court with my friends and having my family
around. I loved that community feeling and that's what helped me fall in love with the sport.
AUSSIE INSPIRATIONS
I always had a dream of playing for Australia. So, when I rst started playing professionally, I looked up to the girls in our Billie Jean King Cup (formerly Fed Cup) team. I really wanted to be part of the team with Nicole Pratt, Rennae Stubbs, Alicia Molik and Sam Stosur.
When I knew I was getting close, that created healthy
Although we've all since retired from competing and are in di erent stages of our lives now, we remain great friends.
ORANGE GIRL
One of the great traditions in Australian tennis is the orange girl/boy role in our representative teams. At every Billie Jean King Cup and Davis Cup tie, a promising player is invited to accompany the team in a supportive role.
I was 17 years old when I was named orange girl for a
competition and drove me to work even harder to improve.
All four of those players really guided me during my years on tour too. Stubbsy always felt like someone I could lean on whenever I needed anything. Alicia, Pratty and Sam were the same. I've played a lot of doubles with all of them, which helped us form strong friendships early on.
World Group qualifying tie against the Netherlands in Wollongong. The legendary Evonne Goolagong Cawley was the captain at the time and the experience was just amazing. I got to practise with the girls and see the level they were at, as well as see the strong friendships they all had. It was an experience that further ignited
FEATURE
Forming meaningful and lifelong friendships adds to the camaraderie that has long existed in Australian tennis and is one of my proudest achievements in the sport. By CASEY DELLACQUA
18 AUSTRALIAN TENNIS MAGAZINE
CASEY DELLACQUA "If you build friendships within the sport, they really are for life."
my dream to play for Australia. Being selected to wear the green and gold is the pinnacle of our sport and I really wanted to ght extra hard be part of that team.
GREEN AND GOLD
I proudly made my Billie Jean King Cup debut four years later at an Asia-Oceania qualifying tie in South Korea, where I won a playo against Alicia for the second singles spot.
We won the tie and I remember all of the team going out for dinner and drinks to celebrate. We ended the night laughing together on a dance floor, which was such a fun time. I was feeling on top of the world and still smile when I think about that night.
That's what made wearing the green and gold so special. It was the strong camaraderie and friendships. These were, without doubt, my favourite weeks of the year. I really enjoyed the team environment and spending time with the girls. The tour can be a bit of a grind sometimes, especially the long weeks on the road alone. Looking forward to team events really saved me in a sense, especially in my early years on tour when I was driven by earning my place in the team.
HAPPY MEMORIES
All of my fondest memories of representing Australia actually happened o the court. They come from the team dinners, especially the crazy hat nights which became a much-loved and highly competitive tradition prior to every tie. Sometimes it happened in the medical rooms when we'd be lying on the massage tables and sharing stories with the team. And then, of course, from the celebrations a er a win.
Even if we lost, it was nice to walk o the court and know the team would still be proud if you gave your all. It's quite rare in professional tennis to have that real sense of support and community.
As I got older, I wanted to make sure that all the girls who got their Australian number felt the same support that I had. We always opened our arms to welcome the younger players.
TENNIS MAGAZINE 19
AUSTRALIAN
TENNIS COURT HIRE
NO MEMBERSHIP, NO WORRIES
THE
SWIATEK EFFECT
Iga Swiatek is inspiring her contemporaries to greater heights and creating a thrilling new level in the women's game.
MATT TROLLOPE reports
AUSTRALIAN TENNIS MAGAZINE 27
KIMBERLY BIRRELL
"There were times when I wanted to give up, but I'm really glad that I didn't."
BIRRELL Brilliance
By LEIGH ROGERS
The resurgent Kimberly Birrell has plenty of reasons to smile.
The 25-year-old from the Gold Coast is in career-best form and has been rewarded in the singles rankings, peaking at world No.110 in singles in May.
Her season highlights include six top-100 wins, a maiden WTA quarter nal appearance and a rst Grand Slam main-draw victory in four years.
"A huge goal of mine was to play at Indian Wells. I'd been really close to playing twice before, I had even been on site but just missed out (on making the qualifying draw). So I tried to build a schedule to give myself the best chance to play.
"To be in and around the top 100, you need to play the bigger
tournaments. It was really tempting to stay and play the tournaments at home. Getting to spend more time in Australia is always nice, so it was a tough decision. But I just had a gut feeling and went with it, which I'm really glad I decided to do."
130 and I knew I was going to be playing Indian Wells, so I feel like that took a lot of pressure o for the rest of the trip," she said.
As well as recording 14 wins from her 19 singles matches during that two-month trip, Birrell also enjoyed doubles success. She reached her second career WTA final, and first in seven years, alongside Mexico's Fernanda Contreras at a WTA 250 tournament in Monterrey.
"It's been really fun. I feel like it's gone so quickly, I've played so many matches. To get to a career-high ranking, I'm just stoked," Birrell told Australian Tennis Magazine.
Birrell connected with new coach Andy Fitzell, an American based in Germany, in Florida in February and claimed an ITF 60 title in Orlando. It was her fourth career title and biggest on international soil.
"Winning the rst week cemented my ranking around
"Hopefully I can continue this throughout the year, especially how I'm feeling out on court."
her fourth career title and biggest been throughout made the most of a wildcard
A er beginning the season ranked world No.173, Birrell made the most of a wildcard at Australian Open 2023 by upsetting No.31 seed Kaia Kanepi in the opening round.
"Having battles and wins against top girls it is such a good feeling," Birrell said. "The more time you spend around the top level, playing the bigger tournaments and rubbing shoulders with the best, the more you feel like you belong and t in.
"I feel like I deserve to be there and I've shown that."
against Wimbledon 2022 semi nalist Tatjana Maria and the in-form Varvara Gracheva
Pro Tour events in the months that followed, Birrell travelled to
While many of her peers opted to compete at Australian Pro Tour events in the months that followed, Birrell travelled to North America.
"I just really wanted to use the momentum that I gained from the Aussie Open," she explained.
Birrell, who has scored wins against Wimbledon 2022 semi nalist Tatjana Maria and the in-form Varvara Gracheva this season, made her WTA 1000 main-draw debut a er a successful qualifying campaign at Indian Wells.
"I've always thought I could
"I've always thought I could match it against those girls, but to have more wins on the board always helps," she said.
"I have more con dence that I can get inside the top 100, start
I can get inside the top 100, start
After numerous injury setbacks, Australian Kimberly Birrell is in sensational form and verging on a top-100 breakthrough.
FEATURE
AUSTRALIAN TENNIS MAGAZINE 39
HIT YOUR WAY TO FIT CARDIO TENNIS
Novak Djokovic reigned supreme at Roland Garros to earn a men's record 23rd major singles title. He has also positioned himself perfectly for another shot at tennis immortality.
By MATT TROLLOPE
DJOKOVIC RISES AGAIN AT ROLAND GARROS
ROLAND GARROS
AUSTRALIAN TENNIS MAGAZINE 45
SWEEP "SURREAL"
Iga Swiatek arrived at Roland Garros as the defending champion, under an injury cloud and needing to make at least the semifinals to retain her world No.1 ranking.
The pressure on the 22-year-old from Poland was undisputable – yet she didn't show it, conceding only 15 games across her first five matches. This was the most dominant progression to a semifinal in Paris in 28 years.
Swiatek then withstood a spirited challenge from Brazil's Beatriz Haddad Maia in the final four, before making a blistering start against first-time major finalist Karolina Muchova.
Leading 6-2 3-0 in the final, Swiatek looked set to sweep the title without dropping a set.
However, a dream run almost morphed into a nightmare, as world No.43 Muchova reeled off nine of the next 11 games to take a stranglehold on the match.
But Swiatek dug deep and managed to steady, helping her close out a thrilling 6-2 5-7 6-4 victory in an absorbing two-hour and 45-minute finale.
"The match was really intense, a lot of ups and downs. Stressful
moments and coming back," Swiatek said. "So, I'm pretty happy that at the end I could be solid in those few last games and finish it.
"Karolina really played well. It was a big challenge. I'm happy and really proud of myself that I did it."
Swiatek cried tears of joy, and relief, on court. And as she signed the camera in her victory celebrations, the word she chose to summarise her feelings was "surreal".
MIGHTY MUCHOVA
In contrast, an emotional Muchova could not hide her disappointment.
"The feeling is a little bitter, because I felt it was very close, a close match," admitted the 26-year-old Czech, who was consoled by seven-time champion Chris Evert during the trophy presentation.
"But overall, I mean, to call myself (a) Grand Slam finalist, it's (an) amazing achievement, and for sure big motivation for me to work in the future and to get a chance again to play for these big titles."
Muchova enjoyed a magical run of her own in Paris. She tallied a tournament-leading 201
winners to become the fourth lowest-ranked woman to reach a Roland Garros singles final in the Open era.
Variety, as well as composure under pressure, helped Muchova navigate past a string of higherranked opponents. This included world No.8 Maria Sakkari in the first round and world No.2 Aryna Sabalenka in the semifinals.
Swiatek, however, ultimately proved a challenge too difficult to handle.
"That's why she's world No.1," Muchova conceded. "You have to bring your best performance to be able to beat her.
"Obviously I'm a little sad … (but) I gave my everything on the court, so I have nothing to regret."
This effort propelled Muchova to world No.16, bettering her previous career-high of world No.19 achieved in May 2021.
INCREDIBLE IGA
Swiatek's triumph improved her remarkable career record at Roland Garros to 28 wins from 30 matches.
Now a three-time champion in Paris, only three women (Evert, Steffi Graf and Justine Henin) have won more singles titles at the tournament in the Open era.
Swiatek also became the first woman in 16 years (since Henin) to defend a title.
She remains undefeated in Grand Slam finals, joining the exclusive company of Monica Seles and Naomi Osaka as the only women to win their first four major finals, and is the youngest woman to win four Grand Slam titles since Serena Williams.
"I don't know what I'm kind of capable of," Swiatek coyly answered when asked how many major titles she hoped to win.
"I will work day-by-day to, you know, play best game possible and to develop as a player. I'm not setting like any crazy records or goals for myself. I know that keeping it cool is the best way to do it for me. I'm trying more to do that."
AU REVOIR, ARYNA
Although Sabalenka enjoyed a career-best run at Roland Garros, it proved a tumultuous tournament for the world No.2.
The reigning Australian Open champion advanced to the semifinals, making her the first woman to win their first 12 Grand Slam matches in a season since countrywoman Victoria Azarenka in 2013.
ROLAND GARROS
Polish star Iga Swiatek claimed her third Roland Garros title in style, securing her hold on the world No.1 ranking and underlining her potential to maintain that dominance well into the future. LEIGH ROGERS reports
50 AUSTRALIAN TENNIS MAGAZINE
IGA SWIATEK
"I'm happy and really proud of myself."
LEARN TENNIS FOR LIFE
YOURGAME
GAME
Boost your on-court performance
HOLD THE BASELINE
David Taylor provides an insight into the attributes needed to succeed in women's tennis.
PERFECT PRACTICE players reflect on their how to get the most out of training sessions.
practice routines and advise
THE RIGHT CONDITION
training is an essential tool for competitive success, especially for young female athletes.
MAGAZINE 61
: A resurgent AUSTRALIAN
TENNIS