September 2022September 2022 YEARS CELEBRATING "Alone we can do so little; together we can do so -Helenmuch."Keller
Our family caring for your family. When your family is faced with difficult end of life decisions, you need to focus on what matters most. PruittHealth Hospice is committed to caring for your loved ones like family. We ensure there is a smooth transition from the hospital to home hospice care through our unique service offerings. Our care allows you to enjoy more moments together, and be changed forever. Florence • 843-662-8633 • PruittHealth.com The PruittHealth Organization complies with applicable federal civil rights laws and does not discriminate on the basis of race, color, national origin, age, disability, or sex.The PruittHealth Organization complies with applicable federal civil rights laws and does not discriminate on the basis of race, color, national origin, age, disability, or sex. Other members of the PruittHealth family of providers: PruittHealth – Conway at Conway Medical Center, Skilled Nursing Center: 843-347-8179 PruittHealth @ Home (Myrtle Beach): 843-353-1152 PH HOSPICE Sasee Ad 2022 .indd 1 2/11/22 10:14 AM
Trusted. Experienced. Compassionate. For All Your Family Law Needs. Our Areas of Practice Family Law • Estate Planning • Probate Administration Community Associations • Corporations • Civil Litigation Debt Collection • Personal Injury • Mediation (843) 650-9757 • GrandStrandLawyers.com 1271 Glenns Bay Road, Surfside Beach, SC 29575
4 :: Sasee.com :: September 2022 VolumeContents21,Issue9
Brow Repair by Patti Wade Theater = Teamwork by Diane DeVaughn Stokes Kelly Moore: It Takes a Village by Sarah Elaine Hawkinson Hurricane Hockey by Erika Hoffman The Great Disconnect by Deirdre Garr Sasee September Calendar Sasee Gets Personal with Diane Morgan: Cocora Home Décor & More 2022
"There's2220128162728 No 'I' in Team" September
About the Cover Artist: Born in Astana, Elena Filatov discovered her passion for colors at an early age. During her design and art studies associated with studies of classical music, she was able to expand her skills and develop her individual style. She puts her heart and soul into each of her colorful and detailed works of art: "My paintings are the mirror of my soul. I take the viewer on a visually powerful journey of fond memories, wishes, and dreams," says the artist. The artist and designer lives and works in Germany. She finds support and security in her family who inspire her. To find and order her artwork: www.elenafilatov.de or www.Walentowski-Galerien.de
Sasee is published monthly and distributed free along the Grand Strand. Submissions of articles and art are welcome. Visit our website for details on submission. Sasee is a Strand Media Group, Inc. publication.
Copyright © 2022. All rights reserved. Reproduction of any material, in part or in whole, prepared by Strand Media Group, Inc. and appearing within this publication is strictly prohibited. Title "Sasee" is registered with the U.S. Patent & Trademark Office from the Editor There certainly never is an "I" in team, but I learned early on how "I" personally affect my teammates and the role I play within the team that's created. As a baton twirler, I joined the local competition team when I was seven and as I advanced, I naturally became very (too) proud. My coach sat me down and explained that this sport is not just about one individual –it is only truly successful if we are all team players. (What? You mean the world doesn't revolve around moi?) All jokes aside, the way my coach handled the situation helped me realize that life really is all about building camaraderie. After this new perspective, I found a new love for twirling and the art of teaching it. I was finally able to take on captain roles during my middle and high school years and even had my own students I would teach.
6 :: Sasee.com :: September 2022 Publisher Delores Blount Sales & Marketing Director Susan Bryant Editor Sarah Elaine Hawkinson Account Executives Erica Schneider Gay Stackhouse Art Director Patrick Sullivan Contributing Photographer Chasing the Light Photography Web Developer Scott Konradt Accounting Gail Knowles Executive Publishers Jim Creel Bill SuzetteHennecyRogers PO Box 1389, Murrells Inlet, SC 29576 fax 843-626-6452 • phone 843-626-8911 www.sasee.com • info@sasee.com
My baton twirling coach, Laura Card, was the kind of mentor and teacher that every athlete or performer dreams of having. The kind that pushes you but also supports you. The kind that motivates you to continue when you want to give up. The kind that strives to make you a better you, on and off the stage/field. She also instilled the importance of time management, problem solving, and positive communication. The best teachers provide advice that can last a lifetime.
My time as a Clemson University majorette was an astronomically different environment, but the fundamental life skills I learned from Coach Laura served me incredibly well. After my freshman year, our "Tiger Twirler" team doubled in size. We heavily relied on one another for success as we choreographed, critiqued, and worked hard together. We genuinely enjoyed helping each other learn and creating harmony within our team. I'm forever grateful to grow up with the kind of coach who understands that they are not only guiding you to be the best at your craft, but also inspiring you to be the best human being.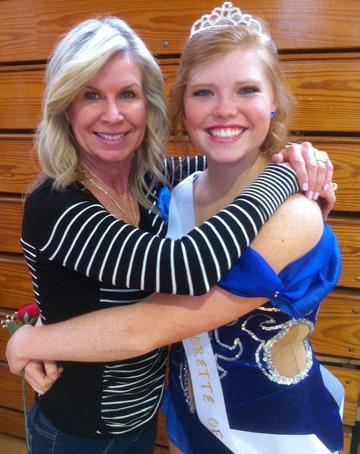 910-579-1525 • 17 Causeway Drive • Ocean Isle Beach, NC 28469 Hours: 10am - 6pm Daily (Closed Tuesday & Wednesday) Text to Shop: 910-520-5197 HeyFall...You're our Favorite! A Curated Collection of Sun-Kissed Style Exclusively Ours: 14kt Gold Signet Rings, Hand Engraved Order Now for Holiday Gifting
8 :: Sasee.com :: September 2022
Brow Repair by Patti Wade Patti Wade has published articles and short stories since big hair was the rage. Cat lady, dog momma, and grandmother, she lives in the "dry heat" of Phoenix, Arizona.
Several years back after a vigorous time on the dance floor with friends at a local eatery, I headed to the ladies' room. While washing my hands, I was horrified to find my exuberant gyrations to sounds of the '70s left my face fully pressure washed with no trace of residue, not even a hint of an eyebrow. Lip, chin, and chest check confirmed the truth... my face was the equivalent of nakey. Not one who has ever carried makeup, I searched through my purse and found a black ink pen which I was entirely prepared to use when someone bumped against my hip. "Use this, honey."
Between plucking when younger and menopause fallout, what's left of my eyebrows changed overnight from a dark blonde to blondish white. In other words, you can't see them. My eyelids and forehead merged without warning and the result was not pretty. Hello, eyebrow pencil.
Thanks to these helpful and resourceful ladies, I walked out of that bathroom with my shoulders back and head held high sporting my new brows, feeling good but determined not to dance or sweat the rest of the evening!
Though I do pack my own eyebrow repair kit now, I may never actually use it. The teamwork and camaraderie of chance-met women pitching in on an eyebrow repair mission is far too wonderful to forgo.
The biggest problem with painting on my eyebrows is sweat. Unlike women who beautifully glisten and glow with heat and exertion, my perspiration is more of a pressure hose pushing eyebrows and mascara in a wet, southerly route. If I'm lucky, the dark rivulets stop under my eyes, leaving uneven black spots. It's rather shocking when I find them on my upper lip, chin, or chest.
The husky voice and tiny stature belonged to a lady with brilliant blue hair cut short around her ears and teased on top. Other than that, she was purple and red. Purple eyeshadow, red cheeks, red lipstick, red nails, purple silk blouse, bejeweled belt, red slacks, and shoes. She pressed an inch and half long, much-used black eyeliner pencil into my hand. "I always have it handy for when mine rub off. Go ahead, it's okay."
She pressed them into Barb's hand and went into a stall, returning after her hand-washing. All three set to work on my eyebrow dilemma. By the time I had something akin to eyebrows to separate my forehead from my eyes we'd talked about makeup, men, kids, politics, religion, and recipes. Purple Lady's name was Annette; she had moved here from Michigan, and this was her third husband. Carrie, aka Makeup Remover Wipe Lady, worked part-time at Sephora, recently remarried, attended a non-denominational church, and was out celebrating her son's twenty-third birthday. Barb and I chimed in with a few of our own details to round it out.
She immediately fell in with Purple Lady and critiqued the squiggles and nothing-like-an-eyebrow shape I had achieved. Barb dug through her tiny shoulder purse and offered her brown eyeliner pencil to go better with my hair color. When we tried to remove the grease pencil, however, it smeared and broadened so I now had a cross between thick Groucho Marx brows and Bert of Sesame Street's unibrow. Water didn't help and neither did the horrible pink soap from the dispenser. Barb and Purple Lady were showing mild panic when another woman walked in, took one look at us, and said, "I'll be right back." She returned with a luggage-sized turquoise handbag and pulled out a package. "Makeup removers."
I thanked her and we chatted while I tried to ever so gently create brows with what went on like a dark grease pencil. Because of my abundant glisten and glow, I'd have to dab with tissue and make a little line, then dab again, and press harder. As the sweet Purple Lady instructed me on technique, my friend, Barb, walked in, stopped in her tracks, eyes wide, and said, "Whatcha doing there?"
www.RapidWeightLossCenters.com 3 Convenient Locations 843-407-3124 Florence • Murrells Inlet • N. Myrtle Beach FREE Medical Reports available online - go to www.RapidWeightLossCenters.com Kevin M. Sattele, M.D. Lost 107 lbs. Lost 58 lbs. Lost 55 lbs. Lost 76 lbs. New Patient Special: Join Dr. Sattele's Rapid plus HCG Weight Loss Program with a Friend or Family Member and You Both Save $50! InjectionsB12/LipotropicToGo2for$35 These injections help speed up metabolism and break down fat faster September Special Offers This Fall . . . Beat Mid-Day Cravings, a Sweet Tooth and So Much More with Dr. Sattele's Rapid plus HCG Weight Loss Program. Rapid Plus HCG Weight Loss Program • Board Certified Physician Directed • Lose 10-30 lbs a month eating Real Food! • Programs are customized to suit your needs • B12/Lipotropic Fat-Mobilizing Injections weekly • Body Fat Analysis performed monthly • Online EZDietPlanner™ & Fitness Tracker Our program is the most comprehensive program in the Grand Strand and Pee Dee area. Start our Program today and lose 10, 20, even 30 pounds or more each month until you reach your goal weight!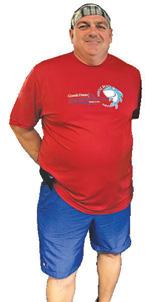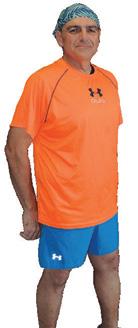 #HorryReStoreTreasures @HabitatHorryReStore
843-626-8911 • P.O. Box 1975, Pawleys Island, SC 29585 The Reserve Golf Club of Pawleys Island Thursday, October 6, 2022 • 7:00 pm E nt E rtainm E nt B y : t amir & C ompany Coastal Cadillac Official Automobile Sponsor South Atlantic Bank Program Sponsor Paragon Custom Construction Entertainment Sponsor Ted Chapman & Pat Bates Ticket Sponsor Coastal Cadillac, Chevrolet, Nissan Reverse Drawing Sponsor Pawleys Pediatrics & Adult Medicine Safe Drive Home Wells Fargo Advisors Kaylor Wealth Management Wine Glass Sponsor Coastal Car Wash Auction Sponsor Pawleys Wine & Spirits Official Wine Retailer Greenskeeper Florist Flower Sponsor Litchfield Books Tote Bag Sponsor Martin PropertiesPhillipsTeam Lighted Pen Sponsor Dependable Service Plumbing & Air Fan Sponsor Wine Gala Patrons: Inlet Furniture & Mattress • Palmetto Parts • Parlor Doughnuts • True Blue Nursery A 501 (c) (3) non-profit organization Chance to win $5,000 Delectable Gourmet Edibles Delicious Desserts Awesome Silent Auction Over 70 Impeccable Boutique Wines Your $100 per person ticket includes Pawleys Island Wine & GalaFood - 22nd AnnualTICKETS ON SALE NOW AT PAWLEYSMUSIC.COM
Theater = Teamwork by Diane DeVaughn Stokes
In Hello Dolly, I had my most embarrassing moment, when the skirt of my two-piece bridal gown came tumbling down as I twirled around during the final song. And the lyric I sang was "Wow, wow, wow fellas. Look at the old girl now, fellas," as Chuck who played "Horace" held my skirt up. Thank goodness I had a body suit on. But speaking of bodysuits, my very favorite show was I Do! I Do! My real husband, Chuck, played my stage husband. And because there were only two cast members, we were both always on stage throughout the entire production, even singing while changing clothes behind a decorative screen. But make no mistake; the crew helped us behind those screens throughout the show. We could not have done it without them. Nevertheless, during the ten-minute intermission, I rushed to the bathroom, pulled up my dress, and forgot to unsnap the crotch of my body suit. What a mess, but fortunately, there was a blow dryer in the Green Room which came in very handy! Our young high school
12 :: Sasee.com :: September 2022
From the moment I saw my first theatrical production at eight years old, which was at the Broadway show Oklahoma in The Paper Mill Playhouse in New Jersey, I knew I wanted to be "Ado Annie." Lucky for me, I finally got to do that part when I was fifty years old, where I had to be the oldest "Ado Annie" in the history of the American Theater! There's nothing like a live production to give you an adrenaline rush. You never know what's going to happen and something always does. Yes, of course, someone might forget their lines and you have to cover for them to get the script back on track. But that's nothing compared to some of the things I have experienced. Once during Pippin, the side door was locked where the Leading Player (who was my husband, Chuck) was to enter, and I was left on stage making up lines until someone on the crew realized what was going on and went to unlock the Ordoor.how about Mame, when I was sitting on a wooden cutout of a moon singing about the man on the moon, but as I got off of it to continue singing front and center, my costume got stuck on the corner of the moon and whipped back up and hit me in the face. Did I bleed? You bet I did. Blood was gushing everywhere, but I kept singing and using my sleeve to wipe the blood away, as my little nephew in the show pulled off his tie and handed it to me to absorb the blood. Talk about thinking fast. After the show, audience members said the blood looked so real! They thought it was part of the Acomedy.freakything happened in the dressing room during Bye Bye Birdie. A lovely and talented Waccamaw High School student named Sarah played the "Ann Margaret" role. However, throughout rehearsals, she was never in the dressing room with me at the same time. Either I was on stage or Sarah was on stage. So, when I rushed into the dressing room to change my costume on opening night, she was there saying, "Help me. My earring is stuck in my pantyhose!" I know you are thinking the same thing I was thinking, how could this happen? But it was then that I could see she had a pierced belly button and the waistband got stuck to her naval ring as she was trying to get her stockings off and her bobby socks on. I grabbed scissors from my make-up case and with one swift cut, she was free to finish getting dressed while some poor soul on stage was adlibbing lines until she appeared. Barnum was obviously about the life of PT Barnum the circus guru, a part that Chuck played perfectly. He had to learn to walk on stilts so that when he was on stage with the supposedly mini Tom Thumb, he looked tall and Tom looked small. As Chuck appeared stage right singing his heart out, one of his stilts started to waver and he gracefully held onto the curtains until the scene ended with two roustabouts helping him down as the stage faded to black. Again, the audience roared with laughter and thought it was part of the show but it was not. Yet, it added great comic relief.
It's not often you get to do a show twice, and play the same characters, fifteen years apart. Well, that's what Chuck and I did in Guys And Dolls, playing the forever-engaged Nathan and Adelaide. One night, a cast member showed up stoned out of his mind. In the opening number, he was screwing up the words of the song and acting obnoxious and we all knew there was trouble in River City. (Okay, that line is from The Music Man, but it seemed to fit.) Afterward, the director came backstage and grabbed the culprit and told him to go home and never come back. Meanwhile, the entire cast had to figure out how to cover the guy's part for the rest of the performance. Stressful for sure but great teamwork as the show must go on!
Sasee.com :: September 2022 :: 13
Diane DeVaughn Stokes is the co-owner of Stages Video Productions in Myrtle Beach and Host and Producer for the TV show "Inside Out" on HTC. Diane and her husband Chuck share passions for theater, travel, and scuba diving. She is the author of "Floating On Air - A Broadcasting Love Affair." crew said they would never forget that Thissight!show sold out eight nights and won the South Carolina Theater Association competition in 2000, with a request from theater management to repeat the show two months later.
It was an absolute joy as we aged from twenty to eighty on stage night after night, portraying "Michael" and "Agnes" as they marry, celebrated their honeymoon, had children, handled some rough times, and finally moved to a retirement home. It was the most emotional and poignant show ever. There's nothing like LIVE Theater.
You bond and become family with the cast and crew, and if you have done a great job with your performance, the audience becomes part of the family in the process too. Collaboration, cooperation, TEAMWORK personified. And just in case you are wondering, so far, I have never forgotten to unsnap my bodysuit ever again! 699 Prince Creek Parkway, Murrells Inlet, SC, 29576www.stgabrielmurrellsinlet.com Great Team = Great Care Assisted Living & Memory Care of MURRELLS INLET Call to Schedule your tour 843-353-1525Today Coastal Luxe Interiors Better Living by Design 843.946.6644 6613 N. Kings Highway • Myrtle Beach, SC 29572 www.coastal-luxe.com Retail Therapy Available Tues - Fri 11am - 4pm In Home or In Store Interior Design Consultation by Appointment New Construction & Remodel Material Selections (Cabinets, Lighting & Flooring)
14 :: Sasee.com :: September 2022 www.inspirecoastalgrand.comMyrtle1749833.675.1934SeaPinesBlvdBeach,SC29577YouDeserveThisInspireCoastalGrandisa Professionally Managed by Introducing Inspire Coastal Grand, an extraordinary senior apartment community in Myrtle Beach designed for you. It's the time of your life... why not enjoy all its privileges? Mention this ad move$500forinincentive Mon thru Sat 10-5, Sun 12-4 (unless it's a Holiday) 720 Sunset Blvd N, Sunset Beach, NC 28468 bleuboutique.blogspot.com (910) 579-5628 @BleuInCarolina #bleuatsunset Vi n t a g e Wa r e s | Wo m e n ' s A p p a r e l Wo n d e r f u l G o o d s | B o u t i q u e C l o t h i n g L a b e l s
Sasee.com :: September 2022 :: 15 Design Services available! Fabric, Furniture, Accessories & More Myrtle Beach • 6916 N. Kings Hwy. • 843-449-7673 Pawleys Island (Across From Fresh Market) • 843-979-9970 Special Offer 12 Issues for $30 PhoneEmailName CityAddressNumber State Zip Send check or money order to Strand Media Group, Inc. PO Box 1389, Murrells Inlet, SC 29576 Give Your Mom, Sister, Best Friend or Yourself the Gift that Lasts a Year! PRODIGYKitchens&Baths 8435 Ocean Highway, Pawleys Island, South Carolina 29585 Monday - Friday: 9am - 5pm • Saturday: 9am - 1pm www.prodigykb.com • (843) 314-0444 YOUR KITCHENLUXURY&BATHDESIGNCENTER
Kelly's volleyball teammate, Linsey, lived near Kelly and would pick her up for school and events. Lindsay's parents, Glen and Deborah Hughes became very aware of Kelly's home situation and made the ultimate decision of adopting Kelly. "I know it's not an easy decision to share your family with someone else." Kelly continued, "I truly believe that you learn what a sense of family and community is through others. They collectively made a difference with how I heard the world and how I wanted to live in it."
When it was time for Kelly to go to college, she craved that sense of belonging again. She majored in recreation and sports management at Coastal Carolina University. Because athletics was where she found a home, she felt like it was her calling to be an example for another child to find their way. She did not play any sports her freshman year, but she got involved around campus through clubs, student government, and as a tour guide. Through student government, she met a male cheerleader, who happened to date a high school friend of Kelly's. Knowing of her athletic background, he encouraged her to join the squad. Her first thought was, "Me, in a skirt, jumping up and down? You can't be serious?" He invited her to a practice where he showed off his skills and when he looked at Kelly and said, "bet you can't do this," that was exactly the ammo Kelly needed to fire her up. They showed her a side of cheer that was athletic, competitive, and extremely team-oriented. The adrenaline kicked in. She worked all summer with them and made the team the next Duringyear.
her first couple of basketball games, when she was supposed to be yelling cheers, she found herself so into the game, that she was actually yelling at the refs about bad plays and calls. Although the coach had to settle her down, she also realized that cheer was another outlet for her to still be a part of other sports she loved. Due to her unwavering motivation, she still wanted to be a better cheerleader. She worked out a deal where she would go to the gym early to clean it in trade for tumbling lessons. It was a whole new sense of challenge and it became another passion of hers. "Becoming a cheerleader at CCU was one of the best things that ever happened to me," Kelly explained, "It led me to my first job, doing marketing and promotions on the mic at games and
16 :: Sasee.com :: September 2022 In an attempt to escape their current situation in Detroit, Michigan, Kelly and her birth mother moved to Aynor, South Carolina, when Kelly was twelve. As soon as they arrived, Kelly got involved in sports (basketball, softball, and volleyball) to escape her reality of a poor home life. Kelly's upbringing was certainly unstable, but unfortunately, not a rare situation. She never met her birth father, and her birth mother was a substance abuser. Kelly clarified, "When you see that lifestyle as a young girl, you go one of two ways. I made the decision that I did not want to go down that path!" Moving to Aynor was Kelly's saving grace. She had the best experiences with her teachers and coaches: "They saw what was going on, that I was the kid without lunch or was waiting to be picked up. And of course, when you are that age, your whole identity is to fit in, so I didn't want my friends to know. My coaches would discretely bring an extra sandwich or ask me to get them something from the vending machine and tell me to get one too. I didn't understand until later on, that was their way of providing for me. That's just one example, I also had coaches hire me to babysit so that I could have money for food and things that were not always a given for me."
Kelly Moore: It Takes a Village by Sarah Elaine Hawkinson
Sasee.com :: September 2022 :: 17 it helped me become very confident with speaking in front of others." Cheer also led her to her first position as a coach at the end of her senior year. "The current coach left, and I happily stepped in. Being a coach brought all of the things I love and stand for together. Coaches have this unique ability to see what is going on in an athlete's life. I loved being able to be that person for others – to be able to teach and give the same grace I was given."
While the CAF provides the ability to financially help the athletics program by raising money, Kelly viewed it as a way to raise awareness of how important a donor's impact is on a student's overall life. Because Kelly lived a childhood in and out of homes and wondered where her next meal would come from, she can explain first-hand how donating money is more than a scholarship, it's about supporting someone's chance to make themselves better.
At first, Kelly's responsibilities were to grow the foundation and run the gala, but she also created a new program for student ambassadors. This initiative led her to the role of Director of Development where she oversaw the implementation process of the new suites and premium seating areas. The student ambassador program allows the students to work the games as they meet and interact with donors as well as take a class that teaches them the art of personal communication and life management skills. Kelly's entire philosophy in life is to be able to help others the way she was helped so that they can make the right connections and be successful with their passions as well.
After four years of coaching at CCU, Kelly decided that she wanted to lead a team to win a National Championship. She went to the mecca of cheer, Texas, for the opportunity to learn further about her craft and make great connections to the cheer athletic world. James Madison University was shifting its focus and wanted a top-level spirit program. She was recommended, got the position, and found another great home there. She was able to achieve her master's degree in sport and recreation leadership and after her first year of coaching, her cheer team placed eleventh. During her second season, their captain passed away suddenly. They decided to dedicate the season to him and his memory. Kelly illustrated, "Winning wasn't even the goal anymore, it was just to be a beacon for a human and to work hard together as a team to be the best for each other. We trained hard and ended up winning the National Championship title. I know he would have been so proud!"
It's no surprise that when the CAF Executive Director position became available in 2021, Kelly embraced the new opportunity to continue her philanthropic work. When I asked Kelly if there was any advice from a specific coach or teacher that stood out to her, she replied, "There was never only one, it truly took a village. If I were to take sections of my life, there are so many who invested interest in me as a human that have made me who I am today. I am incredibly thankful for everyone who showed me compassion through little acts of kindness because they all added up and got me here." Kelly's early childhood showed her a life she knew she didn't want to duplicate and her adoptive family guided her to understand her passion and life mission. For Kelly and so many others, a home is not bricks-and-mortar, it's a feeling of safety and belonging. Athletics and teamwork are what brought her a family. Kelly stated, "Some people say I had a difficult upbringing, but I like to think of it as a perspective and an opportunity to help others grow!"
In 2016, The Chanticleer Athletic Foundation (CAF) came calling and Kelly could not resist returning to her first home. She explained, "Coastal is my heart! It's where I developed as a human and where I started my career. I was excited to start a new chapter and take on the challenge of growing the CAF. The idea of working for the foundation was a perfect next step because it gave me a place where I could use my passion of being a voice for someone who doesn't have one."
18 :: Sasee.com :: September 2022 Fresh843-237-8138MarketCommons 11421 Ocean Hwy Unit D • Pawleys Island, SC 29585 www.litchfieldbooks.com Mon - Sat: 10am - 6pm • Sun: 1pm - 5pm We are more than books Beautiful Stationery, Cards, and Gifts for All Occasions @Physiciansweightlossmyrtlebeach 843-293-9333 4883 US Highway 17 Bypass South Myrtle Beach, SC 29577 ONE LIGHT SOUTH OF MARKET COMMONS Real Food Menus $299 for 8 weeks includes: PWLC - Vitamins EFA - Probiotics Super Lipotropic Plus Extreme FDARXB12Lipo-Laser (includes face sculpting) Certified Diet Counselors are with you every pound, every ounce, every inch of the way since 1986. NO LAB - NO EKG FEES Lost 67 lbs. Myrtle Beach Clients Lost 80 lbs. NOW CARRYING Naltrexone Rx and Sermorelin Rx Curbs Appetite and Higher Collagen Density! Big Fall Sale!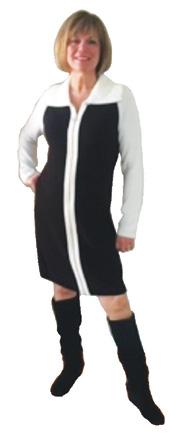 Sasee.com :: September 2022 :: 19 (910) MakeOwnedcontactlaidbackcharters@gmail.com733-2608www.laidbackchartersoib.combyAllisonHarringtonandDanielWaltersCaptainedbyDannyCoxGreatforallleveledanglersFullyoutfittedNearShore•Offshore•GulfStream1/2Day•3/4Day•FullDayChartersReservationscanbemadeatwww.laidbackchartersoib.comorbycalling(910)733-2608memoriesandsafelybringhomeyourcatchonyourprivatefishingtrip. 5900 N KINGS HWY MYRTLE BEACH, SC 29577 843 839 3571 WWW SHOPPINKANDRED COM
20 :: Sasee.com :: September 2022
What do I like about hockey? It brings all the rival basketball fans together under one roof! Whether you're a rabid Carolina Tar Heel, a Cameron Crazy Duke Blue Devil, or a howling wolf packer of NC State allegiance, y'all will wear red, black, and white when gathered under one dome pulling for the Carolina Hurricanes. Not only do the collegiate loyalties take a back seat but also the differences in backgrounds. You see white-collar guys seated next to blue-collar guys, and they're all hollering for some Canadian or Finnish fellow with an unpronounceable name. That's another thing I like–the worldliness of it. These players aren't from the hamlet down the road or from a state a car ride away. In the arena hang flags representing the origins of the players, a Czech flag is blowing next to a Maple Leaf. I like to watch the warm-ups before the game begins. I like to look at the huge TV screens featuring the different players as they don their masks. A handsomer group you won't find, even in Hollywood! I used to picture hockey players as toothless, scarred, with askew noses and lopsided faces. No longer. The etiquette is a bit intimidating, at first, in that you cannot leave your seat for a potty break when the puck is in play. And when you want to go to the restroom, it seems as if the puck is always in play. I had to get used to the screaming at the refs, as I am not prone to do that, but I understand that a poor call by a ref can mean certain defeat for your team. When teams go into overtime, it's the first score in that net that wins the game so if a team has just been penalized by an erroneous call and has one fewer man than their opponents, it's a major disadvantage and most likely a game changer!  I like the team spirit of hockey. No one can grandstand. Folks enjoy the fights. Not unlike reality TV and gladiator days of yore, there remains something exciting about witnessing spontaneous tempests. Me, I like hot dogs, pretzels, and Canadian beer. I like the loudness of the spectacle and the various activities they have for us spectators during breaks. I like the thumping music and the big screen with cameras zooming in on common folks in the stands, especially on enthusiastic tots bopping to the beat. I relish the family fun aspect. I like to watch the Zamboni reglaze the ice. I even like the coolness of the temperature which feels like winter–while daffodils bloom outside in sunny Raleigh, North Carolina.
Hurricane Hockey by Erika Hoffman Erika Hoffman When Erika was a schoolgirl at age 13, she played field hockey at Hartridge in Plainfield, New Jersey. She still remembers the thrill of being a wingman.
Sasee.com :: September 2022 :: 21 "You can't take your eyes off our furniture" WWW.FOURTHANDMAIN843.COM843-488-6247321LAURELST•CONWAY,SC "We sell happiness!" WWW.SMALLTOWNTOYS.COM843-488-624610114THAVE,CONWAY,SC 843-281-9650 312 Main St. • N. Myrtle Beach, SC 29582 www.HopeTaylorCo.com Ladies Clothing, Jewelry, Accessories and Gifts!
The Great Disconnect by Deirdre Garr Deirdre Garr Johns resides in South Carolina with her family. She is a teacher and a writer. Her poetry and non-fiction are inspired by people, places, and nature and have appeared in several magazines. Her website is amuseofonesown.com.
22 :: Sasee.com :: September 2022
Summers in the 1980s and 90s seemed so much longer than the summers of today. I wish I could replicate those summers for my son so that he could feel the length of a summer's day and not lose those precious hours to technology. But his summers are framed by unlimited access: cell phone, Xbox, iPad, computer, Kids Messenger–you name it. Life revolves around what can be done with the click of a button. He is totally connected and yet disconnected at the same time. He can't imagine life without technology. I try to tell him what it was like. My sister and I were dropped off at my grandparents and taken anywhere and everywhere they wanted to go. Yard sales. Macy's. The farmer's market. But we definitely had to be home before The Young and the Restless aired. Those were my mom's parents. If we went to my dad's parents, we swam in their in-ground pool–after Y&R, of course. Both of my grandmothers loved that soap. When I recall these summers, my memories are always intertwined with Y&R, road trips, and a pool. My sister and I had very little to do during the summer, but our days were full. Time seemed to be suspended: we had all the time in the world. I guess this is why I am ready to break any and all types of schedules during the summer. My husband–who is also a teacher–and I argue about the benefits of keeping a schedule. He prefers consistency. He still goes to sleep and wakes up at the same time. To him, my approach becomes a free-for-all, which is a bad habit to break once summer ends. And to me, this freedom is a reminder that summer can't be contained. Before we know it, August arrives, unannounced. Growing up, school started after Labor Day. Back-to-school ads arrived sometime in August by way of flyers in the mail. My grandmother took us shopping for clothes at local stores: sometimes to the mall and sometimes to a big outlet center in Reading, Pennsylvania. I never really enjoyed shopping for clothes. I looked forward to the food court where ice cream or soft pretzels were on the menu. (note to self: that may have been a bribe!) But there was something special about those outings. The endless rows of clothes, the assortment of bags piled high in the car, and the neatly folded and matched outfits in closets meant that a new season was upon us. Anticipation was in the air. Those outings marked the beginning of our "goodbye" to summer, that long-lost friend we would wait so long to see again. Now, time seems to run on one continuum, and summer is absorbed by it. The anticipation has no chance to build. We are reminded that time is ticking no matter where we click. The endless online shopping options and the ability to "click and go" are hard to ignore. We live in a world that is always connected. My son is not immune to this either. As parents and teachers, we now worry about "the summer slide," those gaps in learning that develop when kids disconnect over summer. He does (mostly) daily schoolwork to retain the knowledge he learned over the previous year. Naturally, this is all completed on the computer! We often connect to tech as a way to disconnect, which can become a free-for-all, especially during the summer. And even I have to admit: I do like a good Netflix series to binge watch. While I can't replicate the summers of the past, I want to feel the anticipation of new things to come. I want to slow down time just a bit. I don't want my summer to be consumed by the screen. So, anything that can be done sans technology–sign me up! And I admit, that is a difficult task. But I have discovered that back-to-school shopping may not be so bad after all. It may no longer be an all-in-one-day extravaganza, but I still go out to shop. And I take my son with me–even if he is kicking and screaming. The ability to pick and choose the items that will start our new year creates the anticipation I miss and that I hope my son can feel, which is something that can't be achieved with the click of a button.
Sasee.com :: September 2022 :: 23 Interested Applicants: Mention this ad during your interview and obtain employment Receive a $50 gift card Families: Mention this ad during move in Receive a free Tablet to stay in touch with loved ones NURSING AND REHABILITATION CENTER 843-293-1137 4452 Socastee Blvd • Myrtle Beach, SC 29588 Foreign • Domestic • Cars • Trucks • SUVs Oil Changes • Maintenance • Diagnostic • AC & Heating Brakes • Cooling System • Check Engine Lights 843-357-0862 860 Inlet Square Drive, Murrells Inlet "Your Hometown Auto Repair" Carolina Car Care Our Team is here for All Your Car Care Needs Locally Owned & Operated for 27 years Across From The Fresh Market 11378 Ocean Hwy, Pawleys Island 843-314-3316 • RescuedTreasuresSC.org Tuesday - Saturday 10:00am - 4:00pm hCelebrating4yearsofelpingsaveshelterpets All AnimalAll4PawsbenefitprofitsRescue
PAWLEYS ISLAND FESTIVAL of music & art 2022 2022 Sponsors Coldwell Banker Seacoast Advantage • Christopher's Fine Jewelry • Dependable Service Plumbing & Air The Earthworks Group • Elizabeth Taylor Satterfield Interior Design • FASTSIGNS • Founders Group International Grand Strand Magazine • The Lakes at Litchfield • Litchfield Beach & Golf Resort • Marketing Strategies Moe's Original BBQ • Mt. Pleasant Podcast • Murrells Inlet Seafood • Pawleys Wine & Spirits Peace Sotheby's International Realty • PGBA Blue Cross Blue Shield of SC • PODS • Sasee Magazine • Sparks Toyota Stages Video Production • Strand Media Group • Talk 94.5 • Tidelands Health • Tidelife Vacations The Village House • Visible Results Medical Skin Care • Waccamaw Community Foundation • WAVE 104.1 Wells Fargo Advisors - Kaylor Wealth Management • WEZV 105.9 • WRNN 99.5 • WYEZ 94.5 For Tickets www.pawleysmusic.com All events held at The Reserve Golf Club of Pawleys Island www.hammockcoastsc.com October 6 Pawleys Island Wine & Food Gala October 7 Giada TributeTheOrleansOctoberValenti8andFirefallOctober9KurtThomasOctober13SharpeFamilySingersOctober14LoveIsaRose:CelebratingtheMusicofLindaRonstadtOctober15totheTemptations featuring Nate Evans October 20 Michael BrickmanJimOctoberLynche21Brickman:AcrossAmericaOctober22PrivateEyes,ThePremierHall&OatesTribute
Sasee.com :: September 2022 :: 25 Experience the Wonder of the South Carolina Coast RESERVE YOUR TICKETS TODAY! RoverBoatTours.com Affordable • Maintenance Free Integration • Custom 843-299-2611Design 11690 Highway 17 S Bypass, Frontage Rd, Murrells Inlet, SC www.sunspacemyrtlebeach.com29576 Sunspace of Myrtle Beach is proud to be your local specialist in "Outdoor Family Lifestyle Living". We can increase, improve and upgrade properties from ok, to "WOW IT'S BEAUTIFUL". Call us now and let us show you how to improve your family time and your outdoor lifestyle luxury. Specializing in Aluminum decking, railings, glass railings, porch & sunroominWeatherMasterconversionsverandawithvertical4trackwindows,PatioandPorchroofssolidandacrylic,fulladditionsfromscreenedtoenclosed. Lets not forget about the BBQ roof. Mention Sasee to get 10% Off any order
26 :: Sasee.com :: September 2022 843-734-1551 • 1470 Highway 17 • Little River, SC • Mon - Sun 9am - 5pm
Sasee.com :: September 2022 :: 27 Located inside Lee's Inlet gooddeedgoods@gmail.comMurrells3579843.651.7979ApothecaryU.S.17BusinessInlet,SC29576www.GoodDeedGoods.com Cuddle + Kind It's all about the details... Each Cuddle + Kind doll is handknit and ethically produced by artisan women in Peru. Exquisitely detailed and special. Each doll is an heirloom and provides 10 meals AND gives back through Good Deed Goods. 916 N. Ocean Blvd., Myrtle Beach, SC On the Myrtle Beach Boardwalk one block south of the SkyWheel® 916 N.Ocean Blvd.,MyrtleBeach,SC September20222MusicintheParkTooMuchSylvia Front GeorgetownStreet8pm 3 Music in the Park Blue Dogs Front GeorgetownStreet8pm 4 Labor Day Concert Indigo Choral Society The Kaminski GeorgetownHouse6pm 13 Low Country Herb Society Meeting Speaker: Chef Anthony Corzenzi Waccamaw Library Pawleys9:30amIsland 14 Women & Wine Wednesday Speaker: Tocha Moore, Keller Williams Duplin Winery North Myrtle Beach 6:30pm
28 :: Sasee.com :: September 2022
Q: What is the teamwork dynamic like at Cocora? We have a fantastic team of 4 people at this time and there truly is no "I" in the team here! We all worked hard and especially hard to bring this building back to life. Everyone on our team has an eye for design, but each teammate has their own individual strong points as well. I am in charge of the vision, design, and renovation. Jenn handles all of the administrative work. Kim manages all of our sales. Paul is the brawn but also specializes in vision and design work. We help one another to make this store unique and our customers happy.
Q: When did you move to the Grand Strand? I moved here in 2006. My daughter, Jennifer, and her family moved here in 2020.
Q: Do you enjoy any sports or performing arts? I enjoy dancing and watching the many local shows our area offers as well as attending live concerts. I also love watching college football, so I am excited it's finally Fall! Home Décor & More 727 Wachesaw Rd., Murrells Inlet, SC 29576 • 843-651-0801 • www.lowcountryhomesanddesign.com Personal with Diane Morgan: Cocora Home Décor & More
Q: What life lessons have you learned from working as a team? We have learned "the world is our oyster" here at Cocora, meaning anything is possible in Murrells Inlet, SC.
Q: How long has Cocora been in business? Since we had a successful 41 years doing design & renovations with the parent company, Low Country Homes & Design, LLC, we decided to open Cocora Home Décor & More on June 25, 2022, once we found the perfect building to occupy.
Cocora
Gets
Sasee.com :: September 2022 :: 29 727 Wachesaw Rd Murrells Inlet, SC www.lowcountryhomesanddesign.comcontactcocora@gmail.com843-651-080129576NOWOPEN! Affordable to Affluent ImmediatelyFurnishingsGorgeousAvailable Looking For A Refresh? We've Got You Covered! Now Thru September 15th purchase a $350 retainer, get a one-hour in-home consultation, and a $300 gift certificate to Cocora @cocora_murrellsinlet DesignAvailableServices
30 :: Sasee.com :: September 2022 SHOP THE UNUSUAL HOME FURNISHINGS • ACCESSORIES ANTIQUES • INTERIOR DESIGN CUSTOM WINDOW TREATMENTS John S. Gore, Owner, Designer, Allied ASID 843-692-7844 • SHOWROOMbgrahamint@aol.comLOCATION:1307ENTERPRISE AVE. MYRTLE BEACH BETWEEN GRISSOM PKWY. & SEABOARD STREET • BGRAHAMINTERIORS.COM MON - FRI 9am - 5pm • SAT BY APPOINTMENT RED CLOSEOUTSDOT70%OFF YELLOW CLOSEOUTSDOT60%OFF AIM | Acupuncture & Integrative Medicine 31 Angel NursingOak& Rehab Center 23 Angelo's Steak & Pasta ........................ 29 B. Graham Interiors ............................ 30 Bleu .................................................... 14 Brightwater ........................................... 5 Brookgreen Gardens .......................... 32 Carolina Car Care 23 Champion Autism Network 29 The Clean Up Club 30 Coastal Luxe Interiors 13 Cocora Home Décor & More 29 Dr. Grabeman 23 Dr. Sattele's Rapid Weight Loss & Esthetics Centers .............................. 9 Fourth & Main on Laurel ................... 21 Gay Dolphin ...................................... 27 Good Deed Goods.............................. 27 Hope Taylor........................................ 21 Inspire Coastal Grand ......................... 14 Laid Back Charters 19 Litchfield Books 18 The Lakes at Litchfield 5 Long Bay Symphony 30 Moore, Johnson & Saraniti 3 Myrtle Beach Jazz Festival 26 Pawleys Island Festival of Music & Art ................................... 24 Pawleys Island Wine & Food Gala 11 Physicians Weight Loss Centers 18 Pink & Red 19 Prodigy Kitchens & Baths 15 PruittHealth 2 Rescued Treasures 23 Rose Arbor Fabrics & Interiors ........... 15 Rover Tours ........................................ 25 St. Gabriel Assisted Living & Memory Care ..................................... 13 Sunspace of Myrtle Beach 25 Surf Unlimited Mercantile 7 White Pine Artisan Market 26 AdvertiserIndex Call 843.448.8379 or visit us www.LongBaySymphony.com for more information. SUNDAY, SEPTEMBER 25, 2022 | 4:00 PM Trailblazers: From Beethoven to Borodin and Beyond Featuring harpist Grace Roepke A program of works by composers who ventured beyond the conventions of their time, from the great Classical Period innovator Ludwig van Beethoven to contemporary American Joan Tower, creating new, unique styles. POST-CONCERT RECEPTION & DINNER: Following the concert, join fellow patrons for a reception & dinner at the Ocean Club at Grande Dunes. Tickets are $45 per person; call the office to reserve. Cleaning & Linen Rentals Licensed & Insured • Commercial • Residential 843-299-0247 671 Jamestown Dr., Unit R2 • Garden City, SC 29576 thecleanupclub@gmail.com