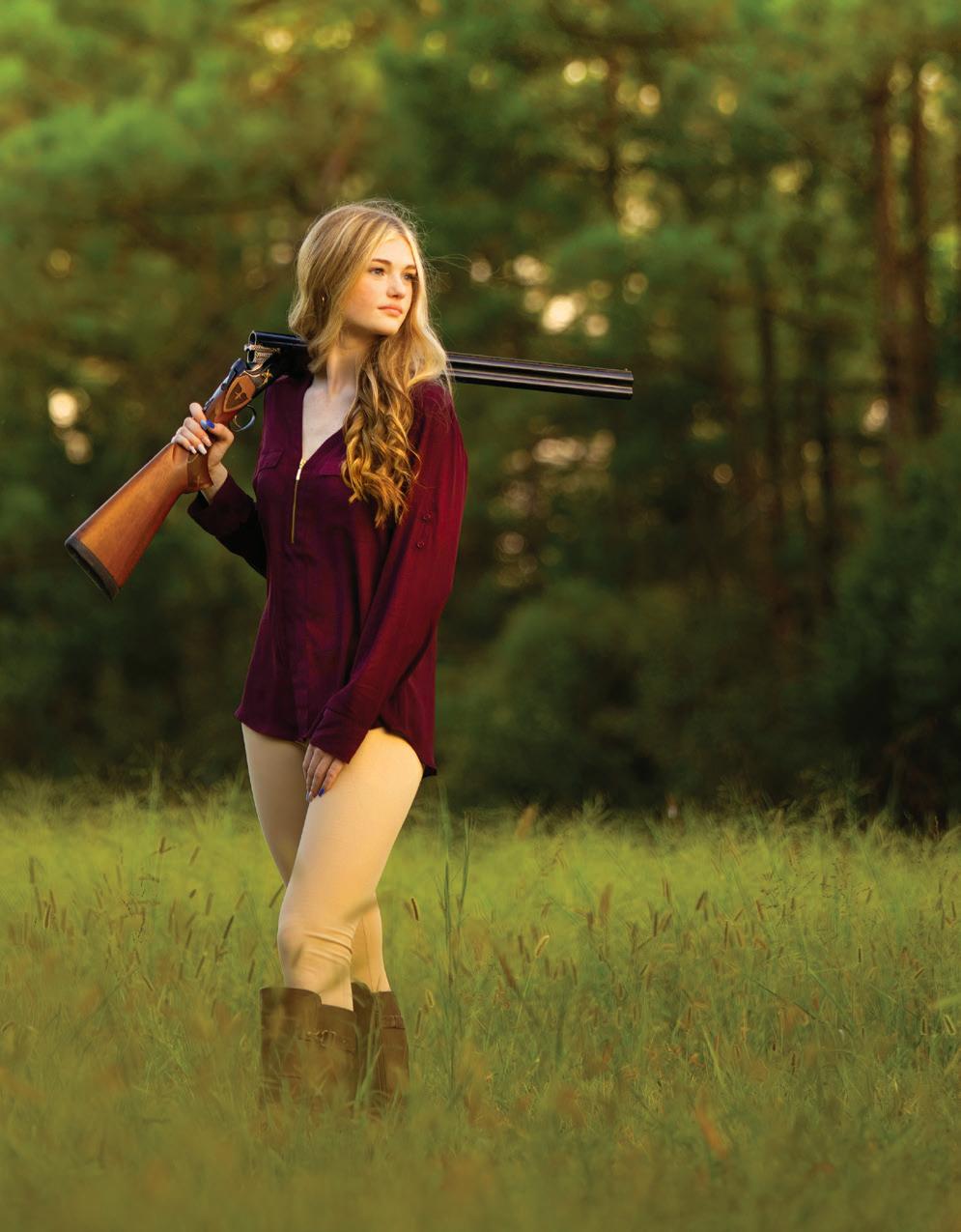 MARCH/APRIL 2023 MAGAZINE CELEBRATING 5 YEARS OF NOVEMBER 2022 MAGAZINE The Sporting Life BOURBON TRACKING DOWN THOSE HARD TO FIND BOTTLES FAMILY HONORING LEGACIES AND RICH HISTORY RETRIEVERS RAISING THE BEST HUNTING DOGS AROUND
MARCH/APRIL 2023 | SHORE MAGAZINE 3 PUCHASE TICKETS AT ANNAPOLISBOATSHOWS.COM
(Katie Willis,
The Eastern Shore is a special place and Shore Magazine has been able to capture the stories of inspirational and iconic people who we each encounter every day in our jobs, our volunteer work, and through our hobbies and recreation here. I loved being one of the editors of the magazine in the past and now as one of its contributors. Being able to meet and tell the stories of the people who make this region so special has been the highlight of my career as a writer. Congratulations on 5 years!
- Amelia Blades Steward
"Amazing to see what started as a small planning meeting of 5 people turned into 5 incredible years of Shore Magazine."
- Paul Wesley Hagood
"I am grateful for the opportunity to have worked alongside the Shore Monthly team as its inaugural editor. It was one of the highlights of my professional career to help create a remarkable product that truly sets itself apart and is a wonderful addition to our already extraordinary community."
- Katie Willis
"As a husband and wife creative team, Stephen Walker and I thoroughly enjoyed capturing images through our photography that truly illustrated what it's like to live, work and play in the Mid-Shore. From rich farmlands to painted basketball courts, our pictures of people in their environments were paired with well-written stories describing passionate vocations and lifestyles. Hopefully our contributions provided exclamation points for the reasons why we all love to love here."
-
Maire McArdle, design and photography, 2019-2021.
During my time at the magazine COVID-19 began. I discovered much about the strength, courage, and resilience of the people in our community. At Shore Magazine, we focused our stories about our real neighbors being stronger together by helping each other in the face of adversity. Indeed, my take away from the magazine is that on the Shore no matter what, we are stronger together.
- Manning Lee Co Editor 2019 -2021
"I loved the "Strange Tales" articles about different animals/wildlife stories from around here. The birds of prey piece was especially fun for me since I got to get up close and personal with the owls and hawks rescued by the rangers at Tuckahoe State Park to photograph them (even though I didn't get my letter to Hogwarts)"
- Arden Haley
"Shore Magazine will always be a personal favorite project, as well as a professional milestone for me. It was the first publication that myself and my team (Katie Willis, the late Gail Ruppe, Jon Ekroos, and Betsy Griffin) were really given free rein to create with, and I think we created something really special. It was a vessel to showcase the beauty of Maryland's Eastern Shore, and a chance to showcase what we could do when we worked together as a team."
-
Greg Mueller
late Gail Ruppe, Jon Ekroos, and Betsy Griffin) were really given free rein to create with, and I think created something really special. It was a vessel to showcase the beauty of Maryland's Eastern Shore, and a chance to showcase what we could do when we worked together as a team."- Greg Mueller During my time at the magazine COVID-19 began. I discovered much about the strength, courage, and resilience of the people in our community. At Shore Magazine, we focused our stories about our neighbors being stronger together by helping each other in the face of adversity. Indeed, my take away from the magazine is that the Shore no matter what, we are stronger together. - Manning Lee Co Editor 2019 -2021 "Amazing to see what started as a small planning meeting of 5 people turned into 5 incredible years of Shore Magazine." - Paul Wesley Hagood "I loved the "Strange Tales" articles about different animals/wildlife stories from around here. The birds of prey piece was especially fun for me since I got to get up close and personal with the owls and hawks rescued by the rangers at Tuckahoe State Park to photograph them (even though I didn't my letter to Hogwarts)" - Arden Haley The Eastern Shore is a special place and Shore Magazine has been able to capture the stories inspirational and iconic people who we each encounter every day in our jobs, our volunteer work, and through our hobbies and recreation here. I loved being one of the editors of the magazine in the past and now as one of its contributors. Being able to meet and the stories of the people who make this region so special has been the highlight of my career as a writer. Congratulations on 5 years! Amelia Blades Stewar"Shore Magazine will always be a personal favorite project, as well as a professional milestone for me. It was the publication that myself and my team (Katie Willis, the late Gail Ruppe, Jon Ekroos, and Betsy Griffin) were really given free rein to create with, and I think we created something really special. It was a vessel to showcase the beauty of Maryland's Eastern Shore, and a chance to showcase what we could do when we worked together as a team."- Greg Mueller During my time at the magazine COVID-19 began. I discovered much about the strength, courage, and resilience of the people in our community. At Shore Magazine, we focused stories about our real neighbors being stronger together by helping each other in the face of adversity. Indeed, my take away from magazine is that on the Shore no matter what, we are stronger together. - Manning Lee Co Editor 2019 -2021 "Amazing to see what started as a small planning meeting of 5 people turned into 5 incredible years of Shore Magazine." - Paul Wesley Hagood "I loved the "Strange Tales" articles about different animals/wildlife stories from around here. The birds of prey piece was especially fun for me since got to get up close and personal with the owls and hawks rescued by the rangers at Tuckahoe State Park to photograph them (even though I didn't get my letter to Hogwarts)" - Arden Haley The Eastern Shore is a special place and Shore Magazine has been able to capture the stories of inspirational and iconic people who we each encounter every day in our jobs, our volunteer work, and through our hobbies and recreation here. I loved being one of the editors of the magazine in the past and now as one of its contributors. Being able meet and tell the stories of the people who make this region so special has been the highlight of my career as a writer. Congratulations years! - Amelia Blades Steward "Shore Magazine will always be a personal favorite project, as well as a professional milestone for It was the first publication that myself and my team (Katie Willis, the late Gail Ruppe, Jon Ekroos, and Betsy Griffin) were really given rein to create with, and I think we created something really special. It was a vessel to showcase the beauty of Maryland's Eastern Shore, and a chance to showcase what we could do when we worked together as a team." - Greg Mueller During my time at the magazine COVID-19 began. I discovered much about the strength, courage, and resilience of the people in our community. At Shore Magazine, we focused our stories about our real neighbors being stronger together by helping each other in the face of adversity. Indeed, my take away from the magazine is that on the Shore no matter what, we are stronger together. - Manning Lee Co Editor 2019 -2021 "Amazing to see what started as a small planning meeting of 5 people turned into 5 incredible years of Shore Magazine."- Paul Wesley Hagood "I loved the "Strange Tales" articles about different animals/wildlife stories from around here. The birds of prey piece was especially fun for me since I got to get up close and personal with the owls and hawks rescued by the rangers at Tuckahoe State Park to photograph them (even though I didn't get my letter to Hogwarts)"- Arden Haley The Eastern Shore is a special place and Shore Magazine has been able to capture the stories of inspirational and iconic people who we each encounter every day in our jobs, our volunteer work, and through our hobbies and recreation here. I loved being one of the editors of the magazine in the past and now as of its contributors. Being able to meet and tell the stories of the people who make this region so special has been the highlight of career as a writer. Congratulations on 5 years! - Amelia Blades Steward "Shore Magazine will always be a personal favorite project, well as a professional milestone for me. It was the first publication that myself and my team (Katie Willis, the late Gail Ruppe, Jon Ekroos, and Betsy Griffin) were really given free rein to create with, and I think we created something really special. It was a vessel to showcase the beauty of Maryland's Eastern Shore, and a chance to showcase what we could do when we worked together as a team."Greg Mueller During my time at the magazine COVID-19 began. I discovered much about the strength, courage, and resilience of the people in our community. At Shore Magazine, we focused our stories about our real neighbors being stronger together by helping each other in the face of adversity. Indeed, my take away from the magazine is that on the Shore no matter what, we are stronger together. Manning Lee Co Editor 2019 -2021 "Amazing to see what started as a small planning meeting of 5 people turned into 5 incredible years Shore Magazine." - Paul Wesley Hagood "I loved the "Strange Tales" articles about different animals/wildlife stories from around here. birds of prey piece was especially fun for me since I got to get up close and personal with the owls and hawks rescued by the rangers Tuckahoe State Park to photograph them (even though I didn't get my letter to Hogwarts)" - Arden Haley The Eastern Shore is a special place and Shore Magazine has been able to capture the stories of inspirational and iconic people who we each encounter every in our jobs, our volunteer work, and through our hobbies and recreation here. I loved being one of the editors of the magazine in past and now as one of its contributors. Being able to meet and tell the stories of the people who make this region so special has been the highlight of my career as a writer. Congratulations on 5 years! - Amelia Blades Stewar"Shore Magazine will always be a personal favorite project, as well as a professional milestone for me. It was the first publication that myself and my team (Katie Willis, late Gail Ruppe, Jon Ekroos, and Betsy Griffin) were really given free rein to create with, and I think we created something really special. It was a vessel to showcase the beauty of Maryland's Eastern Shore, and a chance to showcase what we could do when we worked together as a team."- Greg Mueller During my time at the magazine COVID-19 began. I discovered much about the strength, courage, and resilience of the people in our community. At Shore Magazine, we focused our stories about our real neighbors being stronger together by helping each other in the face of adversity. Indeed, my take away from the magazine is that on the Shore no matter what, we are stronger together. - Manning Lee Co Editor 2019 -2021 "Amazing to see what started as a small planning meeting of 5 people turned into 5 incredible years of Shore Magazine." - Paul Wesley Hagood "I loved the "Strange Tales" articles about different animals/wildlife stories from around here. The birds of prey piece was especially fun for me since I got to get up close and personal with
myself and my team
the
MARCH/APRIL 2023 | SHORE MAGAZINE 5
CONTENTS TASTE BUDS: Undaunted Rise Nancy Minahan's desire for farm to table 8 HEARTHBEAT: The Mains Gate The Mains family has big plans for Langdon Farm 18 PROFILES: Lens-ing a helping hand Photographer Mary Ella Jourdak advocates in Queens Anne's County 35
TABLE OF
14
STAGE LEFT:
Making music in Kent County Ashton Mooday on being a musician and music teacher
26
WAYFARING:
Visionary Adrian Holmes inspires change