Edition 11, February 2023, English Version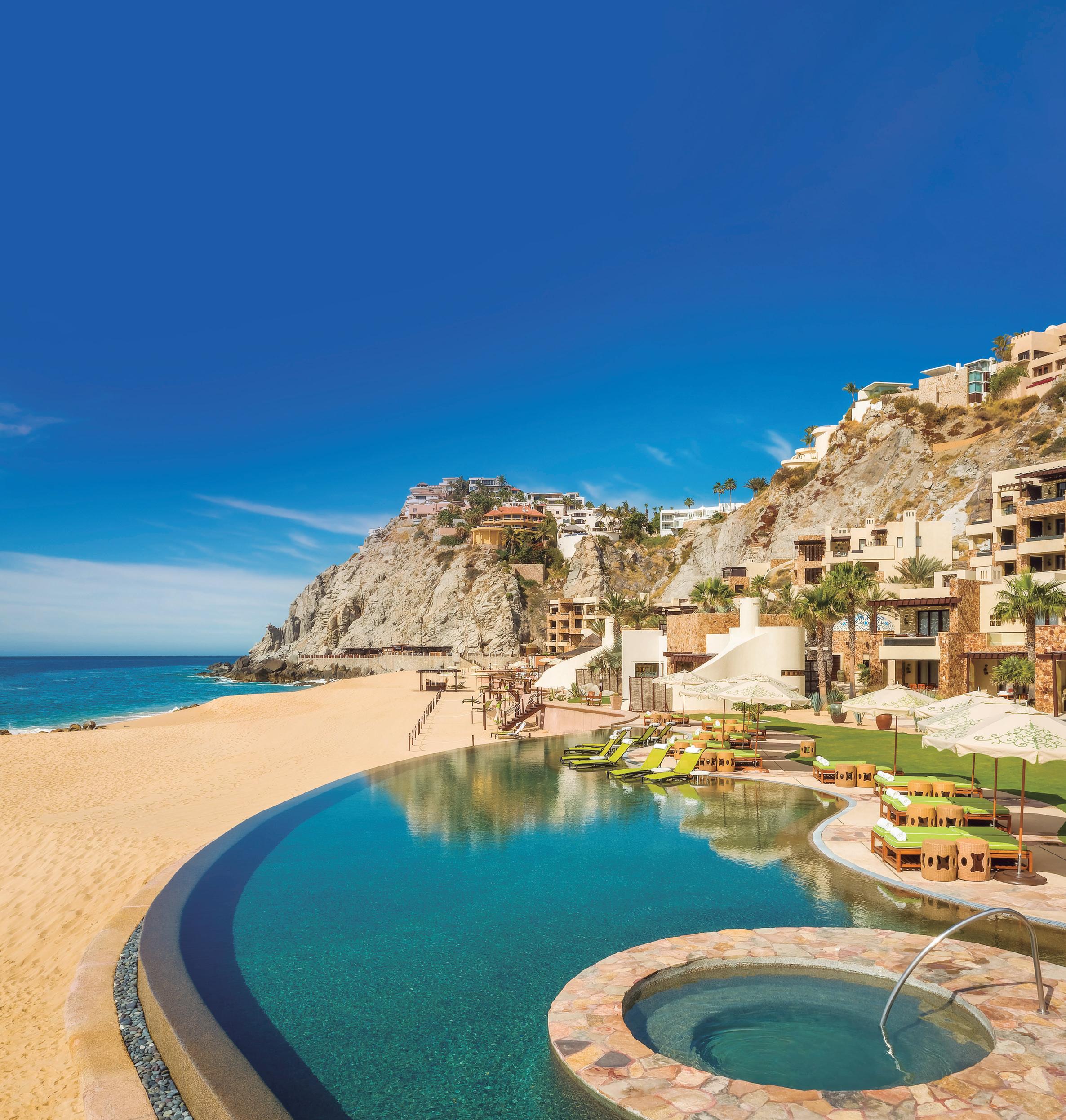 1 PROPERTY
PORTFOLIO
WALDORF ASTORIA LOS CABOS PEDREGAL A Place Grounded In Mexican Tradition And Invigorated By Modern-Day Luxury Copyright 2023 © by Engel & Völkers Snell Real Estate. All rights reserved. No part of this publication may be reproduced or adapted in any manner. Data and marketing subject to change. - New Year, New You, New Home -
After 25 years since inception and an ever-expanding record of international accolades, Engel & Völkers Snell Real Estate continues to revolutionize the way luxury real estate is sold. As a globally recognized organization with the resources, connections and influence, the brokerage is committed to offering the best home buying and selling experience. Bringing Los Cabos to the world, this is Engel & Völkers Snell Real Estate.
snellrealestate.com loscabos.evrealestate.com
In Los Cabos (624) 105-8100 | Toll Free 1-866-650-5845 info@snellrealestate.com
The Engel & Völkers Snell Real Estate Property Portfolio is published periodically by Engel & Völkers Snell Real Estate. Local property shops are independently owned and operated. The listings information provided in this catalog is based on information which we consider to be reliable, but because it is supplied by third parties to our licensed partners (who in turn supplied it to us), we cannot represent it is accurate or complete, and it should not be relied upon as such. This publication is subject to errors, omissions, changes including price, or withdrawal without notice. All dimensions are approximate and have not been verified by the selling party and cannot be verified by Engel & Völkers Snell Real Estate or our license partners. It is recommended that you hire appropriate trade professionals to verify all information. Engel & Völkers Snell Real Estate is an Equal Opportunity Employer. © 2023 Engel & Völkers Snell Real Estate. All rights reserved.
*Conversion to PESOS subject to change. The information shown in PESOS is solely based on the official conversion the date this publication was prepared. The offered price is in DOLLARS (US Currency) and in accordance with article 8 of the monetary law, the final price for recordation purposes will be converted into PESOS resulting from the official exchange rate on the date payment is due. In accordance with NOM 247, prices shown in DOLLARS can be converted into PESOS by accessing the following link and performing the corresponding arithmetic multiplication per the current exchange rate. https://www.banxico.org.mx/tipcamb/main.do?page=tip&idioma=en
Conversión a PESOS sujeta a cambios. La información que se muestra en PESOS se basa únicamente en la conversión oficial en la fecha en que se preparó esta publicación. El precio de oferta es en DÓLARES (moneda de los EUA) y de conformidad con el artículo 8 de la ley monetaria en vigor, el precio oficial a registrar en la escritura será el de PESOS que resulte del tipo de cambio oficial en la fecha que el pago sea obligatorio. De conformidad con la NOM 247, los precios en DÓLARES se pueden consultar en PESOS mediante la multiplicación aritmética del precio mostrado en DÓLARES por el tipo de cambio en vigor para solventar operaciones en dólares moneda de Los EUA. https://www.banxico.org.mx/tipcamb/main.do?page=tip&idioma=sp
2
VILLA LOVE AND PEACE
PALMILLA · SAN JOSE DEL CABO
This is luxury living on the edge like never before. Situated on the iconic Caleta, Palmilla cliffside offering privileged and dramatic Sea of Cortez views, Villa Love & Peace now presents a once-in-a-lifetime buying opportunity to own one of Los Cabos, Mexico's most stunning estates. This contemporary seaside mansion has been created with every amenity in mind. Bitcoin accepted in addition to other cryptocurrency.
Offered at $19,850,000 USD | $379,264,025 MXN*