Summer 2022 vol. 6, no. 1 Meet the Music Makers pg. 52 Our Annual Retirement Directory pg. 108 YourGuidetoSummer SummerPage72
2 CHATHAM MAGAZINE SUMMER 2022 SUMMER 2022 CHATHAMMAGAZINENC.COM PUBLISHER/VICE PRESIDENT Chris chris.elkins@trianglemediapartners.comElkins EXECUTIVE MANAGING EDITOR Amanda editorial@chathammagazinenc.comMacLaren EDITOR, CHAPEL HILL MAGAZINE EXECUTIVE EDITOR, CHATHAM MAGAZINE Jessica Stringer MANAGING EDITOR, CHATHAM MAGAZINE Anna-Rhesa rhesa@chathammagazinenc.comVersola DIGITAL EDITOR Hannah hannah.lee@triangledigitalpartners.comLee EDITORIAL ASSISTANTS Renee Ambroso and Brooke Spach EDITORIAL INTERNS Morgan Chapman, Alicia Clanton, Ben Crosbie, Delaney Galvin, Charlotte Goto, Natalie Huschle, CC Kallam, Jessica Mirelli, Isabella Reilly, Caleb Sigmon, Megan Tillotson and Caitlyn Yaede CONTRIBUTORS Zenda Douglas, James Dupree, Elizabeth Kane, Elizabeth Poindexter, Lori D. Roberts Wiggins and Dolly R. Sickles CREATIVE DIRECTOR Kevin Brown PHOTOGRAPHER John Michael Simpson GRAPHIC DESIGNER/PRODUCTION COORDINATOR Lindsay Scott GRAPHIC DESIGNER Khadijah Weekes Nolan CONTRIBUTORS Jean Carlos Rosario-Montalvo and Peyton Sickles ADVERTISING For information, contact advertising@chathammagazinenc.com Melissa lucinda.poole@trianglemediapartners.commelissa.crane@trianglemediapartners.comCraneKemJohnsonkem.johnson@trianglemediapartners.comLucindaPooleDanaStatkundana.statkun@trianglemediapartners.com PRODUCTION MANAGER Ashlin Acheson FOUNDER/CHAIRMAN Dan Shannon PRESIDENT, TRIANGLE MEDIA PARTNERS Ellen Shannon VICE PRESIDENT OF FINANCE & ADMINISTRATION Amy Bell PUBLISHER, HEART OF NC WEDDINGS Jenna Parks PRESIDENT, TRIANGLE DIGITAL PARTNERS Rory Kelly Gillis CREATIVE DIRECTOR, TRIANGLE DIGITAL PARTNERS Sally Scruggs DIGITAL OPERATIONS MANAGER Lizzie Jones DIGITAL CUSTOMER SERVICE SPECIALIST Brian McIndoo DISTRIBUTION Matt Bair ACCOUNTING & ADMINISTRATION INTERN Cassady Orsini Chatham Magazine is published by Triangle Media Partners 1777 Fordham Blvd., Ste. 105, Chapel Hill, NC 27514 Subscriptions919–933–1551are$24for 2 years –subscribe at chathammagazinenc.com Currently Located in The Veranda at Briar Chapel 58 Chapelton Court, Suite 120 Chapel Hill, NC dlcofchapelhill.com919.942.2922 Chris G. Adigun, MD is a board certified dermatologist and a recognized leader in dermatology. She is known for her expertise in laser and aesthetic dermatology as well as her warm, compassionate and down-to-earth personality. Dr. Adigun's team is comprised of top notch, dermatology-trained professionals, offering the latest technology and treatments. There is a reason DLC has been voted Best of Chapel Hill and Best of Chatham every year since we opened the doors. It's simple, DLC treats everyone like family! Chris G. Adigun, MD, FAAD Karlee Wagoner, ANP-BC Diana Walker, PA-C Jenny Jahoo, LME Feels Like Family 2022021 1 Voted Best Of Chatham 2019-2021 Voted Best Of Chapel Hill 2017-2021 Moving Summer 2022 to new building less than 1 mile away!
4 CHATHAM MAGAZINE SUMMER 2022
I'm looking forward to summer, though I'm usually a sweaty mess in the uncomfortable humidity. Still, it's a season when many of us have a chance to slow down the pace of daily life and maybe try something new.
Sports fans can turn to page 36 and read about a group of fathers who started a recreational lacrosse team in Pittsboro in 2007 so their kids could learn the ins and outs of the game – one not commonly found in rural communities at the time. The Chatham Cardinals have grown since then, and the first generation of players have made their way onto teams at Northwood High School, Seaforth High School and at the collegiate level.
Elsewhere in this issue, starting on page 52, discover four stories about local musicians who use their gifts to lift us from grief, heal our hearts and carry us back to living with joy. I have always admired anyone who could sing or play a musical instrument with expertise and passion, and these individuals are prime examples of the talent found here in our county.
CM
When the Weather is Hot Anna-Rhesa Versola  rhesa@chathammagazinenc.com
On page 44, you might be inspired by the fine examples of selfless acts of service set by Moncure Fire's female crew members. The area they serve will soon include new businesses like the 2,000-acre VinFast manufacturing complex – you can read more about that facility and other commercial projects throughout the county on page 148.
LETTER FROM
I hope you take the time to pore over and enjoy this issue, and when you're done, pass it on to a friend or neighbor. Chances are they'll be thankful for the reading material as they, too, take in the laid-back rhythms of summer – preferably in a shady spot, chilled sweet tea in hand.
THE MANAGING EDITOR
THE COVER Graphic by Kevin Brown
Beginning on page 72 is a collection of fun things to do in Chatham County, like slalom skiing and other water sports on Jordan Lake or exploring the numerous hiking and biking trails in our area. For me, I'm going to try throwing sharp objects at Chatham Axes in Pittsboro
Vibrant living. Continuing care. In the heart of Durham. 800-278-9729 / forestduke.org/TheTerraces KEEP GROWING SM New contemporary apartment homes for retirement. Learn more at forestduke.org/TheTerraces. HURRY — PRESALES HAPPENING TERRACESNOW!The Redefine retirement. BECOME A CHARTER MEMBER TODAY!
CONTENTSSUMMER 2022 FEATURES 36 Good Sports Pittsboro lacrosse program builds a pipeline of players through sportsmanship 44 Blazing a Trail Meet the six women of Moncure Fire 48 A Reunion to Remember Locals gather to celebrate the renovation of a landmark building 72 Fun in the Sun Make a splash this summer and learn more about our favorite local must-dos 94 Silver Linings of New Friendships Preschoolers from Primrose School of Chapel Hill at Briar Chapel connect with Galloway Ridge residents 100 Emptying Your Nest Tips on downsizing from professional organizer Perri Kersh 104 Retire Happy Experts share advice to feel confident about the next phase in life 108 The 2022 Directory of Continuing Care, Assisted Living, Independent Living, 55+ Living and Cohousing Retirement Communities 122 A Home Fit for Two This Pittsboro couple built a perfectly sized home in just the right place 140 Aging in Place How universal design principles allow older adults to stay in their homes 72 MUSIC 52 The SoundsHealingofNeo-Soul Deja Belle finds her way back to joy 58 An Ear for Music How a young mandolin player overcame hearing loss 64 Lucky Charms for Chatham Rabbits The musical duo release their third album and launch a series on PBS North Carolina 68 Grief, Love and Bluegrass Remembering Tommy Edwards DEPARTMENTS & COLUMNS 4 Letter from the Managing Editor 8 Five Events You won't want to miss in June, July and August 26 Noted What we've heard around our towns 30 Who's Who in Town and County Susan Levy talks affordable housing in Chatham County 148 Here We Grow Again Updates on commercial developments and upcoming projects 150 Wedding Elkins & Nielsen 152 Engagement Denton & Williamson PEOPLE & PLACES 12 Local on Lorax at Forest Hall 14 ClydeFest 18 Piedmont Farm Tour 20 Spring for Literacy Luncheon 22 Spring Craft Fair at Shakori Hills PHOTOGRAPHY BY JOHN MICHAEL SIMPSON 52
Commercial & Residential Landscaping Installation Mockups & Design Hardscape Design Greenhouse Plants & Succulents Outdoor Structures Drainage Solutions & More! QUALITY AT THE RIGHT PRICE. ATTENTION TO DETAIL. TIME-TESTED INSTALLATION. 2022022 1 CONTACT US TODAY! 919.698.9838 carolinagardencompany.com Owners, Shelley & Brad Cook
Summer Fest JULY 3, 5-9 p.m. Celebrate Independence Day in downtown Pittsboro with music, games, food trucks and more at the sixth annual Summer Fest Hosted by the Pittsboro Business Association, last year's activities included the beard and mustache contest, cornhole and a dunking booth. mainstreetpittsboro.org
Old Fashioned Farmers Day
EVENTS ARE SUBJECT TO CHANGE; CHECK WITH ORGANIZERS PRIOR TO ATTENDING.
Music in the Meadow
8 CHATHAM MAGAZINE SUMMER 2022
JUNE 11, JULY 17 AND AUG. 20, 6 p.m. The annual series at Briar Chapel kicks off at Great Meadow Park with a performance from the South Side Saints. The series continues this summer with The Tonez performing on July 17 and Ryan Perry on Aug. 20. Food vendors will be on-site throughout the performances. briarchapelnc.com
Juneteenth JUNE 28, 10 a.m.-2 p.m. Chatham Organizing for Racial Equity is hosting its fifth annual celebration at the Chatham County Fairgrounds in Pittsboro, in line with its mission to educate the community on issues of racial injustice and bring people together through events and workshops. This event will feature live performances, kids activities, a Black Business Expo, tables for community organizations, food trucks and a historical exhibit. corenc.org
CMTO
EVENTSFIVE YOU WON'T WANT
FRIDAYS STARTING MAY 6, 7-9 p.m. Bynum Front Porch hosts musical talents every week at the Bynum General Store Americana band Hooverville is the first out of 18 different performers, including Morgan Creek, The Holland Brothers, Katharine Whalen's Jazz Squad and The Bluegrass Experience. bynumfrontporch.org
PHOTO BY CC KALLAM
SEPT. 3-4 Experience agricultural life at the turn of the 20th century in Silk Hope during Labor Day weekend. The Silk Hope Ruritan Club presents exhibits, food trucks, vendors, local music groups, demonstrations, an on-site working steam engine, an antique barn and a Civil War-era homestead. org/old-fashion-farmers-daysilkhopenc.
Bynum Friday Night Music Series
MISS
Compiled by Caitlyn Yaede Calvin Weber, 7, and Astrid Weber, 6, at last year's Summer Fest in downtown Pittsboro.
Chatham Arts Council is Proud to Support Local Artists through our Meet This Artist Series! Chatham Arts Council's Meet this Artist series is proudly sponsored byTo learn more about these, and other amazing artists, visit www.ChathamArtsCouncil.org JACKIE BARZVI • Dancer TONY PEACOCK • Writer JULIA GREENWOOD • Leather Designer ~ buffy of COPE AESTHETIC • Muralist JABU GRAYBEAL • Dancer and Musician PATRICIA MARTIN • Painter TONY PEACOCK • Woodworker CALLY CURTIS • Painter and Writer SCOTT MEYER • Woodworker PhotographyKeyCopper
Go Big! ARCHDALE • ASHEBORO • FRANKLINVILLE • LIBERTY •ARCHDALE • ASHEBORO • FRANKLINVILLE • LIBERTY •
RAMSEUR • RANDLEMAN • SEAGROVE • STALEYRAMSEUR • RANDLEMAN • SEAGROVE • STALEY • TRINITY CarolinaCarolinaNorthZAsheboro,NCNorthZAsheboro,NC HeartofNorthCarolina.com 800-626-2672 Scan this QR Code to request our Travel2022Guide
BY ANNA-RHESA VERSOLA
On May 1, an estimated 130 attendees enjoyed drinks and a four-course dinner at Forest Hall at Chatham Mills to raise funds in support of the Welcome Center in Pittsboro where staff provide information about things to do and places to see in Chatham County. Guests could bid on auction items, which included a tour for two at Carolina Tiger Rescue, a variety meat package from Lilly Den Farm, a staging or design consultation by An Acquired Style and a six-course private dinner for 10.
12 CHATHAM MAGAZINE SUMMER 2022 PEOPLE & PLACES
Since the community-supported office opened in March 2021, nearly 3,500 people have visited from 45 states and seven countries, according to volunteer Paul Sacca CM
A Purpose-Filled Feast
Some of the best local chefs, including Greg Lewis, Sera Cuni, Bill Hartley and Angelina Koulizakis-Battiste, organized 30 volunteer servers and prepared the meal with ingredients from area farms, craft breweries and distilleries. Ashlie Campbell organized the volunteers for the flowers and decor. Max Trujillo and Matthew Weiss, hosts of a food and beverage podcast, served as emcees, while Pittsboro-based David Quick's Jazz Combo entertained the crowd with smooth jazz and vocals.
The event raised $35,000 to help fund the information center, which offers concierge services helpful to longtime residents who want to keep up with changes as the county grows at an increasing pace. Newcomers, prospective residents and visitors regularly walk into the center to learn about area attractions, businesses, parks and recreation, entertainment, hospitality venues, educational opportunities and special events.
1 4 2 5 3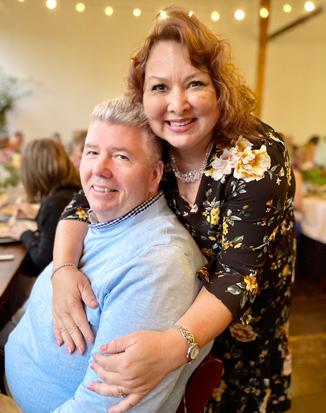 SUMMER 2022 CHATHAM MAGAZINE 13 PEOPLE & PLACES 1 Debbie Andleton, Vanessa Bradley,LaurenMackenzieJenkins,Allgood,Ward,DeanneKirkBradley, Chet Mann, Missy Mann and Chris Howard. 2 David Miller and Nicole Miller. 3 Kellie John and Kim Donica. 4 James Vose and Waylon Vose, 14. 5 Beth Pavelka and Tiana Thurber. 6 Jay Walden and Leslie Walden. 7 Elizabeth Castle and Aiden Dale. 8 Carmen Rice and John Rice. 9 Kyle Hickey, 16, Jordan Taylor, 16, Skylar Donner, 16, Mykalah Pettitt, 15, and Anna Blackwell. 10 Laura Collatz. 11 David Quick's Jazz Combo.108 119 6 7
Critters and Creative Play
14 CHATHAM MAGAZINE SUMMER 2022 PEOPLE & PLACES Also: VISIT US ATMODTHE.9195336883.THEMODERNLIFEDELI.COMSALADS.WOOD-FIRED PIZZA . BURGERS . SANDWICHES 202 1
After a two-year absence, Chatham Arts Council hosted ClydeFest on April 30 in Bynum to celebrate its 20th anniversary. Attendees shuttled to and from the parking area at Carolina Brewery, and for the first time, the event was free to all who attended. The wild rumpus lasted from 11 a.m. to 4 p.m. at the ballfield inside Earl Thompson Park Clyde Jones, the festival's namesake, is a Bynum-based folk artist who uses a chainsaw to carve wooden animal shapes. According to his artist profile on the CAC website, Clyde finished one of his critters for the North Chatham Elementary School playground and told the kids to remember that "deep down, each of you has something you can do to make other
BY DOLLY R. SICKLES
1 2
SUMMER 2022 CHATHAM MAGAZINE 15 PEOPLE & PLACES 46 SANFORD ROAD . PITTSBORO, NC 2020 41 BEERS ON TAP . OUTDOOR PATIO . LIVE MUSIC SIDEOTHERTHE. 1 Valentine Lorduy, TK, and Valeria Lorduy, 13. 2 Zakiyah Murphy, 6, and Taraji Ellison, 5. 3 Peter Loose. 4 Margot Mathis and Wesley Mathis. 5 Sarah Green and Nate Barton. 6 Pam Smith.  435 6
16 CHATHAM MAGAZINE SUMMER 2022 PEOPLE & PLACES BETH MALLOCH COMMERCIAL ACCOUNTS WENDY PAINTER PERSONAL ACCOUNTS ASHLEY BEAL ACCOUNT EXECUTIVE CONNOLLY WALKER PERSONAL ACCOUNTS WILL HARRIS VICE PRESIDENT BUCK HARRIS PRESIDENT CHAD SPIVEY ACCOUNT EXECUTIVEfrom left to right: NORTH CAROLINA'S BEST VALUES FOR 60 Mosaic Blvd. Suite 130 Pittsboro, NC 27312 919.726.3003 | admin@hc1935.com hc1935.com An independent agency representing AUTO, HOME, BUSINESS AND LIFE INSURANCE people happy." Clyde lives by his words and has been making other people happy forKidsdecades.ofall ages, and the young at heart, buzzed around the grounds, racing between the carnival-style games and entertainment set up around the infield and outfield spaces. Tic Tac Tire, Critter Putt and Bubble Trouble were fun analog diversions from our digital world, and the laughter from participants could be heard all along the banks of the Haw River. Critterville, where budding artists got to pick and paint a critter of their own, was a required stop for all in attendance. A packed performance schedule hosted dancers, musicians and thespians. Anyone looking for a quiet space to relax could stop by Chatham Literacy's relaxation station for a story from Dolly Dozier or a free book donated by Chatham Reads. CM 7 Paperhand Puppet Intervention parade. 8 Clyde Jones. 9 Antoinette Peluso, 7. 79 8
Lee Shanklin, AAMS® 120 Lowes Dr. Suite 919-545-0125107 Kathy Brommage, CFP® 190 Chatham Downs Dr. Suite 919-960-6119103 Eric C Williams, AAMS® 114 Russet Run Suite 919-542-3020120 Kevin C Maley, AAMS® 984 Thompson St. Suite 919-444-2961E2 Laura M. Clapp, CFP®, AAMS® 301 East Raleigh St. 919-663-1051FINANCIAL ADVISORS OF Chatham County member SIPC www.edwardjones.com momenteveryBecause is for throughLet'sliving.partnerallof it. Chad Virgil, CFP®, ChFC®, CLU® 630 East St. Suite 919-545-56692 Sharon A. Dickens, AAMS® 50101 Governors Dr. Suite 919-967-9968118 Jessica L. Villagrana 180 Providence Rd. Suite 984-219-66351CSiler PittsboroCity North Chatham
1 Adam Buchanan, 6, Lisa andIsaacJamesBuchanan,Buchanan,Buchanan,3,CanaanBuchanan, 3. 2 Henry Jay, Kristen Hironimus, Logan Jay, 10, Houston Robert Jay, 7, and Parker Reese Jay, 7. 3 Holland Tucker, 6, and Bronwyn Tucker. 4 Gargi Mullick and Sachin Mullick. 5 Cathy Martin and David Harrell. 6 Tyler Thomas and Ashlie Thomas. ANNA-RHESA
In Silk Hope, visitors to Okfuskee Farm met co-owners Bronwyn Tucker and Bobby Tucker, who gave tours and talked about the different ways they work toward their goals for sustainability. In Siler City, newly shorn huacaya alpacas greeted tourists at Black Tulip Alpaca Farms where owner Alan Rosenbloom talked about the domesticated camelids that originated in Peru. Alpacas are prized for their soft, durable wool, which can be spun into yarn for knitting or used in fabrics.
VERSOLA
18 CHATHAM MAGAZINE SUMMER 2022 PEOPLE & PLACES
CM 1 24 53 6
Down on the Farm BY DELANEY GALVIN | PHOTOS BY
The Piedmont Farm Tour returned for the first time in two years, celebrating its 25th anniversary on April 23 and 24. Twenty farms across the Piedmont opened up for a weekend of fun, offering educational workshops and animal cuddles for the whole family. Attendees learned more about where their food comes from, purchased local goods and soaked up some vitamin D while enjoying the fresh air. Some farms served wood-fired pizzas, while others allowed guests to experience horse-and-buggy rides and sample cheese.
8 1 42 5 3 6 7
20 CHATHAM MAGAZINE SUMMER 2022 PEOPLE & PLACES
3
6
7
Chatham Literacy held its 11th annual Spring for Literacy Luncheon on April 5 at Governors Club and raised $37,500 to support literacy services for Chatham County adults. Executive Director Vicki Newell said 175 attendees enjoyed a meal and literary games. They listened to Patricia Corona Branch, who has been working with Chatham Literacy the last six years to learn English, speak about her achievements, including passing the U.S. citizenship test in January. The keynote address was given by author, photographer and podcaster John Rosenthal, who spoke about his memoir, "Searching for Amylu Danzer." Evelyn Barrow of Pittsboro won the raffle and took home a framed signed copy of John's most acclaimed photograph, "Central Park." Chatham CommissionerCountyDiana Hales and Kimberly Hernandez. Patricia Corona Branch with her husband, Jonathan Branch. Chatham Magazine's Anna-Rhesa Versola and John Rosenthal. Malinda Marsh. Travis Patterson. Joy Javitis, Chatham County Commissioner Karen Howard and Carol Dorsey. Helen Long with her daughter-in-law, Jane Long. Evelyn Barrow.
Literary Luncheon
8
BY ANNA-RHESA VERSOLA
2
4
5
CM 1
SUMMER 2022 CHATHAM MAGAZINE 21 Saturday is Family Day at Hoppin' John Fiddlers' Convention 1439 Henderson Tanyard Road, Silk Hope, NC • wWw.HopPinJohn.org Musical Hayrides Family Square Dance &CakWorkshopeWalk Food & Craft Vendors KIDS 15 & UNDER FREE! MusicianMake-Your-OwnInstrumentsShowcases&Workshops Band, Instrument & Dance Contests SaturdayConcertNight SEPTE M BER 15-17, 2022 Beverly©Jason We offer a full line of bookkeeping service for solopreneurs, small businesses and individuals. We have a referral program and will offer a special discount to readers who mention this ad. Relax! Bookkeeping is our passion! 919.564.9933 • tothepointbookkeeping.com • faith@tothepointbookkeeping.com Faith Nager Pay Bills | Reconcile Accounts | Invoice Clients PROUD MEMBER The membership that works for you!" 20 2 1 20 2 2
1 Val Villanueva, Gloria Rodriguez with Leo Rodriguez, 8 months, and Xiomara Rodriguez.
"One of the highlights for me was a Ukrainian refugee family who contacted us at the last minute to vend their jewelry," said Jessi Augustine, a spokesperson for Shakori Hills. "Of course, we were overjoyed to have them join the craft fair. They had much success and were very thankful to be a part of the event."
2 Karen Hollander and Misty Power. 3 Musicians on the Meadow Stage. 4 Jayden Bowman, 7, and Nicole Bowman. 5 Nikki Orito with her son, Avery Hedrick, 14 months, and Kasey Marshall.
Sunny Days and Crafty Ways
22 CHATHAM MAGAZINE SUMMER 2022 PEOPLE & PLACES
1 4 2 5 3
BY ANNA-RHESA VERSOLA
The inaugural Spring Craft Fair at Shakori Hills was held on April 2, showcasing work from 32 North Carolina artists and craftsmen. An estimated 250 attendees enjoyed beautiful weather while browsing handcrafted wares, picnicking in the meadow with goodies from the Ta Contento food truck and listening to live music on stage. Kids had their faces painted, and families learned about pollinator gardens.
One local writer and photographer, Annette Meredith of Siler City, set up a table and tent filled with her collection of selfpublished nature books.
CM
SUMMER 2022 CHATHAM MAGAZINE 23 CONTACT US TODAY FOR A FREE CONSULTATION AT: 919-960-6898 OR CHSMA.COM hello@deeprivermerc.comPittsboro,115919.542.8166HillsboroSt.NC27312deeprivermerc.com 202 1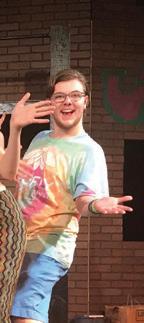 201 S Estes Dr., Suite 400C Chapel Hill, NC 27514 University Chatham'sframeshopchapelhill.com919-942-7306Place"GoTo" for Summer Weddings & Graduations
are ALWAYS our favorites! Fine Custom Framing 1129 Weaver Dairy Rd. Chapel Hill, NC 27514 Timberlyne framemakersinc.com919-942-3291Village 15% off on ALL Diploma & Wedding Custom Framing May 1 - August 31
LET US KNOW WHAT YOU'VE HEARD! EMAIL NOTED@CHATHAMMAGAZINENC.COM NOTED . WHAT WE'VE HEARD AROUND OUR TOWNS ... Compiled
Chatham County native Jenifer Johnson was sworn in as the town clerk by Mayor Cindy Perry at the regular meeting of the Pittsboro Board of Commissioners held on April 25 at the Chatham County Agriculture & Conference Center. Jenifer comes to Pittsboro after serving eight years as the Town of Siler City's clerk and 14 years as a business specialist with the Chatham County Economic Development Corporation
Gov. Cooper also appointed Pittsboro resident Lori Carlin to the Financial Literacy Council as a member responsible for financial education programs and services and representative from the Department of Public Instruction. Lori is section chief for social studies & arts education for the North Carolina Department of Public Instruction.
ON THE MOVE
Starting in June, the Pittsboro Farmers Market is moving to The Plant on Lorax Lane. Vendors will offer their harvested goods at the yearround market every Thursday from 3 to 6 p.m., rain or shine.
26 CHATHAM MAGAZINE SUMMER 2022
DEANBYPHOTO HSOT.COMSTRICKLAND,
Tracy Kelly made history in February as the first female chief deputy of the Chatham County Sheriff's Office. Her makesadvancementherthehighest-ranking female in the sheriff's department. "It feels amazing to reach this landmark," Tracy says. "It was always a goal of mine to advance to this level, and it took a lot of determination and focus to get here." Tracy has had a 20-year career in the sheriff's office. Pittsboro-based real estate broker and owner Lori Golden rebranded her business (formerly known as Real Living Carolina Lifestyles Realty) to Century 21 Southern Lifestyles. The affiliation with Century 21 provides access to additional resources for Lori and her 17 sales staff to maximize customer service and client experiences.
Garlick and Murray Family Medicine joined FirstHealth of the Carolinas and FirstHealth Physician Group in April, following the retirement of Dr. William Garlick in December. "We look forward to this partnership to continue to provide quality health care to the patients [Garlick and Murray Family Medicine] serve," said Dan Barnes, president of FirstHealth Physician Group. Family nurse practitioners Annette Willett and Tracey Phillips will continue to care for patients at the Pittsboro clinic, with Dr. James Liffrig temporarily serving as supervising physician.
Gov. Roy Cooper appointed retired attorney and Chatham County Commissioner Karen Howard to the North Carolina Oil and Gas Commission on an interim basis, pending confirmation by the General Assembly as of press time.
IN OUR SCHOOLS Dylan Philipps, a 2022 graduate of the early college program at the Chatham School of Science & Engineering, has been awarded the N.C. State Park Scholarship for her achievements and academics. The Park Scholarship provides a full four-year ride –valued at $166,000 – for in-state students to N.C. State University.
In March, Northwood High School's girls basketball varsity team took home the school's first 3A North Carolina High School Athletic Association's state championship title. The Pittsboro team defeated Candler-based Enka High School at Reynolds Coliseum on North Carolina State University's campus, winning in a 70-42 victory. "I think it's just a testament to the work ethic that by Isabella Reilly
SUMMER 2022 CHATHAM MAGAZINE 27
R.B. Fitch, owner of Fearrington House Inn and Restaurant, was awarded the Lifetime Achievement Award at the 2022 Stars of the Industry awards, hosted by the North Carolina Restaurant and Lodging Association, in April. The ceremony was held at andperformance,excellencehavehonoredinInnWashingtontheDuke&GolfClubDurhamandthosewhodemonstratedinservicecommitmenttothe industry. R.B. was one of only nine other Triangle industry leaders to be recognized.  OF AT BRIAR CHAPEL
Chatham Arts Council partnered with WRAL to host the Big Night In for the Arts fundraiser in March, which featured performances from area artists like Winston-Salem singer-songwriter Ben Folds, multi-Grammy award nominee Nnenna Freelon, Durham-based folk band Hiss Golden Messenger, North Carolina poet laureate Jaki Shelton Green, tap dancer Jabu Graybeal and potter Mark Hewitt, owner of Mark Hewitt Pottery (pictured right) in Pittsboro. The event raised $265,000 to support arts organizations across the Triangle. Roughly, $26,000 is marked for Chatham artists. All funds raised from the televised event were donated to support the Chatham Arts Council, the Orange County Arts Commission, Durham Arts Council and the United Arts Council of Raleigh & Wake County.
CHAPEL HILL
NEWS BITES
DOWDLEJASONBYPHOTO
PHOTO BY TAYLOR HEEDENPHOTOCOURTESYOFR.B.FITCH
Author Patti Frye Meredith will read from her book, "South of Heaven," at McIntyre's Books in June. Set in the sandhills of Carthage, North Carolina, "South of Heaven" tells the tale of two estranged sisters forced back under the same roof, intertwined themes of second chances, unexpected consequences and the undeniable bond of family.
PHOTO COURTESY OF PRIMROSE SCHOOL
The Primrose School of Chapel Hill at Briar Chapel collected and donated 1,078 books to Chatham Reads as a part of its Og's Bountiful Book Drive in February. The annual event helps students learn the importance of giving back to their communities and fosters an early love of reading. Chatham Reads encourages community partnerships dedicated to ensuring access to literacy and reading resources for all Chatham County residents.
these young ladies have," says first-year head coach Kerri Snipes Central Carolina Community College announced its athletic award recipients for the 2021-2022 school year. Award winners from Chatham County include Tucker Moore for men's basketball, Jenna Brooks for women's basketball, Britt Lehman for men's cross country, and Preston Cox and David Phillips for golf.
The Chatham County Horsekateers 4-H Club traveled to NC State University in March and took home wins in both the hippology contests, competitions of comprehensive horse knowledge, and in the NC State 4-H Horse Bowl Contest. Students and mentors in Central Carolina Community College's Brothers of Excellence program, which works to strengthen success among men of color attending CCCC, gathered on May 6 to honor their spring graduates and celebrate the group's accomplishments. The program connects strong, supportive men to help students navigate their academic journeys. The outreach also provides resources and tools to help students achieve their academic and personal goals. Students received a variety of scholarships and awards at the celebration inside the Dennis A. Wicker Civic & Conference Center, including award recipients Brent Alexander, Kenneth Caraway, Jairo Diaz, Leo Hernandez Cristobal, Rickie Rembert, Hector Ramirez and Roberto Morales.
ARTS & CULTURE
New York City natives Brian Ferguson (left) and Alex Maromaty (right) fulfilled their restaurantownership dreams when they opened The Broken Spit in Siler City in March. Brian moved to Graham and Alex to Raleigh in 2020. They saw a demand for more local barbecue options like smoked brisket, pulled pork and a variety of other Southern specialties. The duo aims to refresh classic barbecue and is already looking toward expansion.
,
The Goldston Library adjusted its hours of operation. The library now operates Monday through Wednesday from 10 a.m. to 6 p.m., Thursday from 10 a.m. to 8 p.m., Friday from 10 a.m. to 5 p.m. and is closed Saturday and Sunday. County library director Linda Clarke said the changes were made in part due to the new addition of remote resources and e-materials. Chatham Community Library in Pittsboro and the Wren Memorial Library in Siler City will continue to operate on Saturdays from 9 a.m. to 5 p.m. CM (919) 542-4911 pictured left turned for a Cause at Fearrington Village The more than $2,200 raised
with Whisper –
will be donated to organizations that help local women and children in need.
• chathamdentalarts.com Cleanings & Prevention • Exams & Cleanings • Dental X-Rays • Home Care • Tooth Whitening Restorations • Tooth Colored Fillings • Crowns (Caps) • Dentures & Partials • Extractions • Fixed Bridges Gum Disease • Diagnosis • Treatment • Maintenance A boutique dental practice located in a serene, natural setting in Pittsboro, NC, just minutes from historic downtown Pittsboro, Chatham Park, Briar Chapel & Fearrington Village. We offer treatment to patients of all ages. Call us (Hablamostoday!Espanol) Modern Dentistry Backed by Old Fashioned Values • Root Canal Therapy • Implants • Snore Appliances • Night guards GIVING BACK More than 60 dogs and their owners – like Emily Silverman,
Each April, the American Red Cross hosts the Chatham County Employee Blood Drive to collect donations from employees and residents of Chatham County. Thirtyseven blood donations were collected at this year's drive, held at the Chatham County Agriculture & Conference Center in Pittsboro. Above, Chatham County employee Jina Stamey gives the gift of life in memory of her mother, who was in need of blood when she was battling an illness.
28 CHATHAM MAGAZINE SUMMER 2022 NOTED pipelines and booster pumping, a water supply pipeline, an additional water treatment facility near the reservoir and drinking water transmission pipelines. Phase 1 is expected to continue through 2024, with construction predicted to begin in 2027 with completion slated by 2031.
The Western Intake Partnership, which encompasses Chatham County, the City of Durham and the Town of Pittsboro, began Phase 1 of the Jordan Lake Water Supply Project in March. The project aims to withdraw and treat water from Jordan Lake and provide it to partner water systems, delivering a reliable source of clean drinking water to the local community while still protecting the lake's other uses.
Volunteers, including UNC junior and Blood Donor anddrivecameAndrewAmbassadorWithrow,alsotogetherforthetogreet,registersupportdonors.
IN OTHER NEWS
in April.
The completed project will include a new water treatment and intake facility, a pump station located near the Vista Point recreation area, finished water transmission
TOMICHMELISSABYPHOTO
out for Women of Fearrington's spring fundraiser, Paws
The caring and experienced professionals at Donaldson Funeral Home & Crematory have a crematory on-site. To better serve you and your family, we offer a range of personalized services to suit your family's wishes. You can count on us to help you plan a personal, lasting tribute to your loved one. We invite you to schedule an appointment to tour our facility and crematory to learn more. 919.542.3057DONALDSONFUNERALS.COM|396WESTSTREET|PITTSBORO, NC 27312 Bill Griffin Funeral Service Licensee Patt Sturdivant Licensed Funeral Director Mitch Jenkins Funeral Service Licensee Lisa Wooten Advanced Planning Director, Licensed Funeral Director Lyle W. Donaldson President, Owner, Funeral Service Licensee Clockwise from bottom left
30 CHATHAM MAGAZINE SUMMER 2022
WHO'S WHO IN TOWN & COUNTY GOVERNMENT
BY MEGAN TILLOTSON PHOTOGRAPHY BY JOHN MICHAEL SIMPSON
Susan Levy lives with her husband, Franz Thomas, and their cat, Tyna, on 25 acres in the Harlands Creek community west of Pittsboro She earned her bachelor's in political science and history from Mount Holyoke College and a master's in city and regional planning from UNC. Susan retired in 2018 after 26 years as executive director at Habitat for Humanity of Orange County. Today, she chairs Chatham's Affordable Housing Advisory Committee What is your role on the committee? I was still working [for Habitat of Orange County] when I was appointed [to the committee]. In 2019, I became the chair SUSAN LEVY TALKS AFFORDABLE HOUSING IN CHATHAM COUNTY
of the Affordable Housing Advisory Committee for Chatham County, which is a volunteer role. We work very closely with [county] staff [including] one of their policy analysts, Stephanie Watkins-Cruz, who's our county liaison. We also work with Triangle J Council of Governments and one of its staffers, Erika Brown. [She] has been with our committee for a number of years. What does this cause mean to you? What makes it valuable to Chatham County? Affordable housing [has] been a lifelong concern and passion of mine. I have always understood and believed that housing is a basic human right. It impacts so many aspects of individuals' lives, but also the life of a community and the life of all of us, really. I do think [affordable housing] affects people's mental health. It affects our education system, educational outcomes and health outcomes. [There are] so many aspects to having housing that is affordable to the whole spectrum of our community, from the lowest income to the highest. What are Chatham's biggest challenges when it comes to affordable housing? I think it's changed over time. There isn't enough housing being produced at the lower end of the spectrum because costs are so high. When I moved here 30 years ago, I could buy 25 acres of land on a nonprofit person's salary, which at the time was very low. It's just not possible to buy land, or even to buy and own a house, because the costs have skyrocketed. I think the median sales price [for a home] right now in Chatham County is $618,000. I'm really shocked to even say that. … Rents have also increased quite a bit. We
SUMMER 2022 CHATHAM MAGAZINE 31
all know the issues with the supply chain, so lumber costs are really high right now.
Even housing that's older is going up. … It's just gotten so competitive, and that really saddens me that this whole generation of folks [who] are my daughter's age, in their 30s even, who are starting families – can't afford to buy a house here. With the new [electric vehicle] plant [VinFast] that's coming in, it's going to create 7,500 jobs. Where are those workers going to live? It's mind-boggling. And then there's Chatham Park – it's going to ... hugely increase the population count. Frankly, it's going to put upward pressure on the housing crisis as well, because the vast majority of those homes are committed to 7% being affordable. It's exploding right now, and it's a very relevant topic. What are potential solutions to address those challenges? You can't talk about solutions without talking about the need for additional resources, which nobody likes to hear. There have to be some incentives and subsidies to encourage both nonprofit housing developers and for-profit housing developers to create housing at the lower end of the market and below. Chatham County has had three of those projects approved, which is phenomenal. … Right now, we have a Housing Trust Fund [a source of funding to provide low-interest loans]. The county has also appropriated some funds from the additional sales tax that was voted on primarily for education, but they're also setting aside what's left over to be divided among other priorities, one of which is affordable housing. … You also need to allocate staff at the county and town level[s] devoted to affordable housing. And that's going to be important as we grow. 
The Housing Trust Fund just approved some additional funding against the Low-Income Housing Tax Credit project that awarded a tax credit in Siler City. It's going to be 72 new affordable rental units. … Also, the trust fund is investing in [a nonprofit] called Rebuilding Together of the Triangle, which does housing preservation emergency repairs. Through Triangle J [Council of Governments], they've been able to bring in some additional funds through the federal home loan banks and [the Department of Agriculture] to expand what they're able to do. They're preserving existing housing and allowing folks, especially elders, to stay in their homes as they age by making the necessary repairs. Those additional resources and having a nonprofit partner that's able to do the work is really great.
There are a number of apartment complexes in Chatham County that are subsidized and where the rents are slightly lower, but usually they have waiting lists. There's a [directory] on the county website [of] affordable housing options. The Chatham County Housing Authority handles the housing voucher program. How does the committee define "affordable"?
Where in Chatham can people find affordable housing?
I think it's gonna get harder and harder to ensure there's an equitable distribution of housing in the county. Homeownership has typically been a way that people have built wealth. It's going to impact the younger generation because of their wealth disparities. There's a divide in wealth between white people and people of color, and so that will probably get exacerbated further, at least in the housing market. There's a lot of challenges, in terms of equity, and making sure that people who grew up here and want to stay here can afford to do that, and people who have the kinds of jobs that are absolutely necessary to keep our economy running can afford to live here.
We use the [Department of Housing and Urban Development] guidelines, and they define it by region. The technical definition of affordable is not paying more than 30% of your gross income for your housing-related expenses. That includes mortgage and insurance, and if
Why should people care about providing affordable housing options in Chatham? It goes back to people who have important, but not necessarily highpaying, jobs in the county need to be able to afford to live here and not have to commute long distances. Having a safe, decent place to live really impacts children and how they're able to function in school. I think the people who live here want to be able to live where they grew up and get frustrated if they know their kids can't afford it. CM
you're renting, your basic utilities such as water, sewer and electric. If you do exceed 30%, you're considered costburdened, and that's a huge issue in Chatham County. A large percentage of people below 80% of the median income are paying much more than 30% for housing. What do you see for the future of affordable housing in Chatham?
32 CHATHAM MAGAZINE SUMMER 2022 TOWN GOVERNMENT
What projects are you most excited about in the coming year?
really.ofandcommunitythelives,ofmanyIthumanisthatandunderstoodhaveofandconcerna[has]housingAffordablebeenlifelongpassionmine.Ialwaysbelievedhousingabasicright.impactssoaspectsindividuals'butalsolifeofathelifeallofus, – Susan Levy
IN THE HEART OF HISTORIC PITTSBORO PRESERVING THE PAST, DESIGNING THE FUTURE Proudly partnering with the community on historic restoration projects such as the 2012 Chatham County Courthouse Restoration, and urban redevelopment projects such as SoCo — a 2021 dining and retail destination south of the courthouse in downtown Pittsboro 159 W. SALISBURY STREET PITTSBORO, NC 919.545.2004    See Our Work & Meet Our Team at HOBBSARCHITECTS.COM
Lori Golden 697 Hillsboro St, Pittsboro, NC 27312 Southern Lifestyles Gwynneth R. Harrington Broker 919.548.1568 Whethergrharrington1@gmail.comyou'rebuyingorselling a home, a CENTURY 21® Agent is ready to deliver an extraordinary experience. Our agents bring a commitment to helping you make informed decisions by capitalizing on current market opportunities and trends. JOIN THE RELENTLESS
CENTURY21.COM Jessica Bryan Broker In Charge 919.272.0699 jjbryan01@gmail.com
That same year, in 2007, Northeast Youth Lacrosse was formed by four dads – three were former lacrosse players – Chris Mann, Randy Cox and Jeff Taylor – and one, Jason and Drew's dad, Jay Walden, was a former wrestler. In 2016, the group rebranded itself as the Chatham Cardinals.
36 CHATHAM MAGAZINE SUMMER 2022 Phillips,SpencerLEFT celebrates9, a good ingameDitterCoachCardinalsChathamBELOWplay.HeadEricreviewsstrategyahuddle. PITTSBORO LACROSSE PROGRAM BUILDS A PIPELINE OF PLAYERS SPORTSMANSHIPTHROUGH BY ANNA-RHESA VERSOLA PHOTOGRAPHY

BY JOHN MICHAEL SIMPSO N
WSPORTSGOOD
hen Jason Walden was 3 years old, he would put on a helmet and run with a stick, imitating his 5-year-old brother, Drew Walden, who was learning to play lacrosse."Ithink he felt like he was a character in a Lego video game," says Leslie Walden, the boys' mother. "He just really took to it and fell in love with it."
SUMMER 2022 CHATHAM MAGAZINE 37
GradyABOVEDitter, 8, cradles the ball in his lacrosse stick as he runs the field. PlayersLEFT lunge for possession of the ball.
LEFT No. 12 Eli Dejuliis, 7, son,hisEricHeadBELOWlacrosseHighforandCardinalstheupJohnsonandTaylorJasonWillTaylorBELOWplayer.andodgesopposingLEFTZelhof,Smith,Walden,LabergeWillgrewtogetheronChathamteamnowplayNorthwoodSchool'steam.RIGHTCoachDitterandyoungestGrady.
38 CHATHAM MAGAZINE SUMMER 2022 LACROSSE
Today, the Cardinals practice and play at The Park at Briar Chapel, Pollard Middle School and Northeast District Park, says Eric Ditter, current Cardinals head coach and a defensive coach for Northwood's boys lacrosse team. 
Chris, the first head coach for the Cardinals, says he is grateful there were other families who wanted to establish the sport in Chatham. He says the team practiced on a field at The Preserve at Jordan Lake for a year before they were ready to compete, and games were held on "a patch of grass" off of Manns Chapel Road. Matches sometimes had a late start because the opposing team couldn't find it.
What began as a neighborhood effort with 22 kids is now a volunteerled, registered nonprofit that coaches kindergartners through eighth graders from 100-plus families, most from the eastern half of the county. The Cardinals provide a pipeline to the only two public high schools – Northwood and Seaforth – in Chatham that currently offer lacrosse programs.
Jump in on the Fun BOUNCING BULLDOGS FUN + FOCUS + FRIENDS Call us or visit our website for more information and to register bouncingbulldogs.org | 919.493.7992 | Jump rope classes + camps for all ages
MORE THAN A GAME
Chris, who has never had a kid quit the sport during his 10-year tenure as head coach, says building character and respect is highly valued by the Cardinals, and he's proud of the players who practice sportsmanship. 
"Our head coach always tries to keep us calm no matter what, because it's a good show of character," Jason says. "If you're lashing out or you're acting crazy, then that can definitely get you penalties, and the [referees] willThenotice."rising senior says his coaches from the Cardinals and at Northwood reinforce the value of teamwork and the importance of supporting one another on and off the field. Taylor Zelhof, another former Cardinal and rising senior lacrosse player at Northwood, says the motto still inspires teammates to hold one another accountable for their own behaviors.
"Some are more verbal than others," Taylor says. "Some are just yelling. Some are just, 'Hey, you did this wrong. Fix it. Don't do it again.' It just depends on someone's style. I've had [teammates] come to me [with suggestions], so I've had to change stuff, too. I think it works better when everyone is comfortable saying [feedback] to one another."
ABOVE Eric Ditter highfives one of his theteampsycheCardinalsBELOWteammate.thegetsMoseley,RIGHTplayers.Charlie6,settopassballtoaFormerupthebeforegame.
40 CHATHAM MAGAZINE SUMMER 2022
The Cardinals year-round program emphasizes fundamentals and sportsmanship through its motto, "compete with class." When Jason, now 17, aged out of the youth team, he carried this adage with him to high school where competing against other teams can bring out rude, even offensive behaviors that lacrosse lingo describes as "chippy."
Primrose School of Chapel Hill at Briar PrimroseChapelHill.com919.441.0441Chapel Each Primrose school is a privately owned and operated franchise. ©2022 Primrose School Franchising SPE, LLC. All rights reserved. Ages for Summer Adventure Club program vary by location. fun.meetslearningWhere At Primrose Schools® Summer Adventure Club, your child will discover new things every day—and they'll have a great time doing it. They'll explore hands-on activities—like sports, robotics and more—that encourage them to think with creativity, compassion and resourcefulness. School may be out for the summer, but learning is still in. Enroll Now learning Fun for children in K-5th grade. Contact us for weekly themes, program dates and registration information.

There's also a lot of activity off the field before, during and after any game. Parents handle everything from uniform distribution to registration and scheduling. And, as the younger players age out of the Cardinals program, many volunteers follow their kids and help out at the high school level.
"I remember sitting down with probably one of the top two players on the team because of an ugly penalty that was completely unnecessary," Chris says. "He just lost his temper, and we went on to lose that game. But, the lesson was way more important than winning a youth lacrosse game."
42 CHATHAM MAGAZINE SUMMER 2022 LACROSSE
GAME ON Leslie, a former softball player and cheerleader, says lacrosse is a fun spectator sport for parents. "I personally like the speed and action of lacrosse – it's a fast-moving game," she says. "It has the physicality of football, but it plays more like soccer or basketball. It's everything that I like about sports in one sport."
Leslie and Jay continued volunteering for their sons' games in high school. Jay runs the scoreboard for every home game at Northwood, and Leslie handles the announcements.Randy,thehead coach of Northwood High School's boys lacrosse team, attributes the success of the Chatham Cardinals to the people who have supported the program along the way.
"[The parents] need to take credit for what it is today," he says. "I'm a big fan of teamwork," he adds. "It's all about the team."
"There's all kinds of things that parents have to come together to get done," Leslie says. "They give the players a team meal before the games so they are loaded up and can perform their best."
CM
ABOVE Lacrosse.andHighNorthwoodCardinals,theCoxplayerUNCBELOW5-7.Cardinals,ChathamtheshareTaylorLabergeTaylorandZelhoftipswithyoungestagesFormerlacrosseRandycoachesforChathamSchoolUNCMen's
LIFE LESSONS Phoenix Ditter, who chairs the sponsorship committee for the Cardinals, grew up in southern Virginia, where her Filipino family was unfamiliar with lacrosse at first. "We didn't even know what it was," Phoenix says, laughing, because now lacrosse has taken hold of her family's life in Chatham. She and her husband, Eric, have three kids who are all involved with the sport. Their sons Oscar Ditter, 13, and Grady Ditter, 8, play for the Cardinals and their daughter, Evie Ditter, 11, tracks statistics for the team. Lacrosse is life, Eric says. It's a sport that gives him an opportunity to teach kids how to be unafraid of failure and still have loads of fun. "That is how we learn, just like in life," Eric says about learning by doing. "The coaching staff allow the players to make mistakes. Think about when you learned to walk. You had to fall – a lot. Lacrosse and life are no different. [Coaches] provide the guidance that allows players the practice drills so players can excel in the environment quickly. … We just speed up the life lessons on the field."
TherapyOccupational Physical therapists work with children to treat injuries, or disorders that affect their developmentfunctionmusculoskeletalandand determine specific goals for achievetherapiesexerciseIndividualizedtherapy.andmanualareusedtothosegoals. comprehension.languageofthroughcommunicationchildrenswallowing.feeding,communication,speech,disorderscpSpeech-languageathologiststreatonditionsandthataffectandTheyhelpwithdelaysdevelopmentoralmotorskillsand Applied ThAnalysis,BehaviororABAerapy,isdesigned to help children on the Autism Disorder.AutismsuspecteddiagnosedwhoevaluationspsychologicalWeandchallengingbehaviorsincreasespectrumsocialanddecreasebehaviorsbarrierstolearning.offerin-houseforchildrenhavebeenoraretohaveSpectrumTherapyPhysical conditionspatientstherapistsOccupationaltreatwiththat affect social function and activities of daily living. Sensory Pleaseschool,neededdeveloptrainingandfunctionalintegration,activities,socialskillshelpschildrentheskillstothriveinhomeandplay.call919-830-8934 for more information. Speech& TherapyFeeding ABA / TherapyBehaviorPsychologicalTesting WHY GO TO 4 DIFFERENT PEDIATRIC CLINICS WHEN YOU CAN GO TO 1? facebook.com/CompleatKidz Chapel Hill www.compleatkidz.com
"ItAdministration.doesn'tfeelradical to me," says Fire Chief Robert Shi. "I think our diversity makes us stronger and better able to relate to the diverse population we Robertserve."saysMoncure Fire Station 8 has a total force of 37 men and women, including volunteers, who cover nearly 86 square miles of rural, unincorporated community – which includes parts of New Hill – with an estimated population of 3,400 people. Meet a few of those women who help provide a lifesaving service:
Gracie George is doing all she can as a fulltime firefighter in Apex and as a volunteer in Moncure. At 23, she's the youngest of this group of female firefighters. She began considering it as a career around her junior year in high school. "Firefighting sounded fun to me, though it isn't well-advertised to women coming out of high school as a career," Gracie says. "The adrenaline, the unique
FAMILY TIES
"The dynamics are very different between the two departments as each truck in Apex is very specialized for the tasks it's meant to accomplish [since it's a larger station]. In Moncure, the engine carries far more tools for things like extrication because of the lack of personnel, so the engine has to function in far more capacities than an engine would somewhere else," she says. "As a firefighter, my role is to be ready to perform whatever task is assigned to me when we arrive on scene."
IABLAZINGTRAIL
44 CHATHAM MAGAZINE SUMMER 2022 schedule, the amazing team aspect of it all – it all sounded perfect for me. When I mentioned my idea to family and friends, many of them discouraged the idea because it was either too dangerous or I'd be working with a bunch of guys. So I listened to them and pursued nursing instead."
MEET THE SIX WOMEN OF MONCURE FIRE BY DOLLY R. SICKLES PHOTOGRAPHY
It didn't take her long to discover that nursing wasn't her calling, so she revisited firefighting and began volunteering. "Firefighting is far more than just putting out fire," Gracie says. "You've got to be sharp on your skills in emergency medical care, vehicle extrication and public safety, to just name a few."
f the future is female, then Moncure's fire department is ahead of its time, with six women making up 16.2% of its total crew. That's double the national average, according to the U.S. Fire
Carla George, Gracie's mom, spent the past 25 years as a self-professed stay-at-home, home-schooling momma of four (and The women of Moncure Fire: Anita HarrellFiks, GracieGeorgePreston,Jordan,Bond,KatieMadisonLaurieCarlaandGeorge. BY JOHN MICHAEL SIMPSON
CALL TO ACTION
In Apex, Gracie is one of only three female firefighters.
SUMMER 2022 CHATHAM MAGAZINE 45 a grandmother of three). When her last daughter goes off to college this fall, Carla will head to the fire academy to complete her certifications so she can work with a local fire department. "I have always been a fan of firefighting, but growing up in the generation I did, it was something I would have never considered for myself," Carla says. "My dad was a volunteer firefighter many years ago, and we always had a heart for supporting what they were doing, but until my daughter began volunteering with Moncure, it was just something I never thought I could or would do." But that all changed a couple of years ago when she began accompanying Gracie to the fire station, and several of the full-time firefighters nudged her to volunteer, too. 
"At a young age, a police officer carried me out of an abusive situation to safety," Laurie says. "In my late 20s, I was traveling and hit an icy patch and went airborne over a tall snow bank. I was trapped in my car on a Christmas tree farm. But the most emotional incident was the ice storm of 1998 in northern New York, where I was trapped for two weeks with my family, with no power. I still get tears thinking about the sight of the trucks that came from the south to assist. First responders were there on some of my worst days, and I'm thankful to give back to my Lauriecommunity."saysmany first responders are also affected by the emotional toll of any tragedy. "Everybody has to carry a bag of stuff they have to deal with, but first responders have more," she says. "I hope we get to a day [when] mental and spiritual health is talked about and [is] just as important as physical health. Because if COVID-19 shows us anything, it's that first responders never got a break. They never got a chance to process all those people they took to the hospital who never came home."
She found her way to firefighting through her husband, Gerald "Gerry" Fiks, who has been a volunteer firefighter with Moncure since 2007. The pair married in 2009, and Anita soon became interested in joining him there.
A DIFFERENT RESPONDER
"I would love to encourage young girls to consider firefighting as a career," Carla says. "If you're thrilled with the thought of never knowing what a day may look like and wired for excitement, this may be a great option for you. For men, I would say give the girls a chance. Push them to be the best and strongest versions of themselves. Treat them as you would any other colleague. Recognize our unique qualities and what we can bring to a scene."
Laurie Preston is a volunteer firefighter and one of two chaplains providing counseling to trauma victims at the scene. By day, Laurie, 59, is a licensed clinical health professional with her own private practice in Sanford, and she lives in Moncure with her husband, Scott Preston. Laurie says she herself had three impactful instances with first responders.
46 CHATHAM MAGAZINE SUMMER 2022 MONCURE FIRE
BELIEVE IN YOURSELF
"I had done hazmat and first-aid teams at BASF, and for the first year and a half of our marriage, Gerry didn't want me to do this [firefighting] because there weren't any women firefighters," she says. "He suggested I try the ladies auxiliary, and I thought, 'This isn't me.'" Anita instead trained as an EMT and began volunteering with the fire department. She enjoys being in the middle of the action rather than on the sidelines of an auxiliary group.
"I have always done a lot of volunteering," Anita says. "Since I've been an adult, it's always been a part of my life. I like connecting with people, helping people."
"I started as a volunteer firefighter when I was 50," Anita says. "A lot of people I work with are younger than my kids. There are more [women] now, over the last 11 years. When I started, I was the only one."
Anita Harrell-Fiks says her full-time job as the North America biosafety manager at BASF in Morrisville keeps people and the environment safe. She has a similar mindset in her volunteer work as a Moncure firefighter.
"At first, the hardest part of training was physical," she says. "Trying to keep up with the men was challenging, but you learn different tricks when it comes to carrying tools and pulling hose."
Today Madison, who lives in Sanford, is a full-time police officer with Morrisville Police Department and a part-time volunteer firefighter with Moncure Fire. She's also finishing up her bachelor's degree in criminal justice from the University of Mount Olive and plans to graduate this summer. Her husband, Avion Jordan, is a police officer for the City of Creedmoor. Avion says he loves that Madison enjoys more than one field of public safety. And he's proud that their infant daughter, Aurora Jordan, will see her mom charting a path for more women in the future.
DON'T STOP Katie Bond, 29, is the newest member of Moncure's fire department. She came on board as a part-time member of the duty crew in April. In 2013, Katie started volunteering part time with a fire and rescue district in Harnett County, where she grew up, and began working full time in 2017. "When I first started in Harnett, I was the only female," Katie says. "About 1½ years in, they hired another female, but there was only one or two of us in the department at any given time." Then, there's Moncure. "[Firefighting] is definitely a male-dominated field, and while I feel like there are a lot of men who don't want that to change, Moncure is different. They do want to see more females. They're very progressive."Katieandher wife, Lindsay Holt, live in Lee County with four dogs plus a cat and have dedicated their lives to helping people. By day, Katie is a detention officer with the Chatham County Sheriff's Office. Lindsay is a 911 dispatcher with Chatham County and a firefighter/EMT in Lee "ForCounty.almosta year, the only time we saw each other was in passing," Katie says, with good humor. "But we made a point to stop and talk for a few minutes every day on the way to or from work." Life in the emergency services is demanding, and efficient calendaring certainly helps maintain a manageable work-life balance. Katie thrives in the adrenaline rush of getting a call and helping people across the board.
The experience was so profound that she dropped out of nursing school and went into the fire academy that same year. Many of her fellow students already knew one another, and she was the only woman.
SUMMER 2022 CHATHAM MAGAZINE 47 MONCURE
Madison Jordan witnessed an accident in 2016 when a pickup truck struck a pedestrian in Durham. At the time, she was a nursing student at Lenoir-Rhyne University in Hickory, North Carolina, and the event changed the trajectory of her life.
"Just follow your dreams," she says to anyone interested in pursuing a life in emergency services. "Don't stop working toward them if somebody tells you that you can't do something – prove them wrong." CM
FIRE BE THE INSPIRATION
"I stayed on scene until help arrived and I could give my statement [to police]," Madison says. "Watching fire, EMS and law enforcement work together caused me to want to be the first responder as opposed to the person waiting in the hospital for some[one] to come in [for care]."
When she graduated from the fire academy in April 2017, she started working part time with Moncure Fire and then took a full-time position with Surf City Fire Department in 2018. In 2020, Madison entered the police academy.
T
he historical Mathiesen Clinic in Pittsboro is a building filled with memories and milestones. It was a place where babies were born and a place to heal.
48 CHATHAM MAGAZINE SUMMER 2022
Greg Stafford, the lead developer behind the renovation, says the property at 45 West St. means a lot to "Itownsfolk.cannottell you how many times people approached us and [said],
LOCALS GATHER TO CELEBRATE THE RENOVATION OF A LANDMARK BUILDING BY ELIZABETH KANE PHOTOGRAPHY BY ANNA-RHESA VERSOLA A REUNION REMEMBERTO
'Well, you're not going to tear it down, are you?'" Greg says. "And, we're not." Longtime residents are seeing accelerated growth and development bring changes to the physical landscape. With this in mind, Greg says saving the building and turning it into a fresh space is important to him and so many others.
On May 7, an estimated 200 people arrived at the building for a unique reunion – 87 of them posed for a group portrait. Everyone pictured was a person born ABOVE A view of ClinicMathiesenthe–the brick building on the far right – from a rooftop across the atwere90RIGHTstreet.Aboutpeoplewhoborntheclinic visited buildingthein early May.
SUMMER 2022 CHATHAM MAGAZINE 49 at the clinic, which was erected in 1948 and closed in 1974. Various tenants occupied the building since then, but a lack of upkeep contributed to its decline until Greg and his wife, Paula Brown Stafford, bought the property in 2021.
Sara says the building's transformation brings an important public awareness to what was once a primary location for health care.
"The town and the area have grown so much that a lot of people don't realize it was a clinic," Sara says. She explains that people would drive from all over the county to go to Dr. Mathiesen, who was widely known for his asthma treatments. 
"When you were good at the doctor's office, they had little [candy] suckers that had little plastic garden tools at the end of the stick," Sara says. "Whether it was childbirth or stitches or vaccines, it was where we went for medical care. We didn't think of going anywhere else."
Sara Donaldson, a State Farm agent in Pittsboro, was born there in 1961 and it was where she had her tonsils removed as a child.
Saundra Nettles says she was 14½ years old when she was last seen inside a yellow-painted exam room at the clinic. She remembers hearing one of her sisters screaming while giving birth in another part of the building.
Dr. Kenneth M. Mathiesen earned his medical degree from Loma Linda University in California and was an intern at Watts Hospital in Durham before moving to Pittsboro in 1939. He saw patients in his home at 315 Hillsboro St. until the clinic building was ready for use in 1948.
50 CHATHAM MAGAZINE SUMMER 2022 TOWN HISTORY 291 Meadow View Drive, Moncure, NC 27559 202 1 (919) 274-2497 • luckybarfarm.com Enjoy a experienceguest-centric&graciousSouthernhospitality! ê ê ê ê ê Impeccable 5-Star reputation on Google and Trip Advisor BED & BREAKFAST Our B&B guests enjoy home-cooked meals, beautifully appointed guest rooms, serenity by the pool, and friendly farm animals. Experience nature and all the comforts of home right here in Chatham County.
Shirley Taylor Edwards and her SylviasiblingsTaylor CathyTownsend,Taylor, Michael Taylor and Taylor.CedricAllfive were born at the clinic –Shirley in 1950, Sylvia in 1952, Cathy in 1960, Michael in 1963 and Cedric in 1969 – before it closed in 1974.
Ashley Bryant, a facilities director at IQVIA, was born there in 1969 and also worked in the building 20 years later with a clinical research group, Chathamborough, before her work with IQVIA. She says she's happy about the ongoing project.
"Rather than letting these buildings just sit there and fall away until they're dilapidated and there's nothing left to save, I think it's great that they're refurb[ish]ing those buildings and having them stay in use in some capacity," Ashley says. "When you drive by," Ashley says, "it's just a place for the people who were born and raised here, just to remember and know."
"It's a spectacular view of downtown Pittsboro and the surrounding area from up there," he says. CM Sara holdsDonaldsonherbaby picture at the clinic where Dr. Kenneth M. Mathiesen treated patients Pittsboro.in
PHOTO BY PEYTON SICKLES
SUMMER 2022 CHATHAM MAGAZINE 51 TOWN HISTORY WELFORD HARRIS Check out our reviews on Google Chatham County's Ford Dealership 56 Years and Counting FRIENDLY,COMMITTEDFACTORY-CERTIFIEDTECHNICIANSHONESTSALESTEAM 1701 East 11th Street • Siler City MONDAY-FRIDAY 9:00 AM - 6:00 PM SATURDAY 9:00 AM - 3:00 welfordharrisford.comPM919.742.4178
Saundra listens to Julia Austin, who was born at the clinic in 1954, as she points out the two separate entrances and waiting rooms for the building. Black patients entered through a back door and sat in a small room while white patients checked in at the front door and waited in a larger space.
The former clinic building will be renamed The Marlowe, part of the SoCo complex off the town's center traffic circle. What will occupy the space is still being decided, Greg says, though at this time plans include office spaces and, potentially, a condo unit for short-stay rentals. If the project remains within budget, Greg says he'd like to add a rooftop patio with handicap access. However, a new elevator may need to be installed, replacing the original that was the town's first indoor elevator.
DEJA BELLE FINDS HER WAY BACK TO JOY BY LORI D. ROBERTS WIGGINS PHOTOGRAPHY BY JOHN MICHAEL SIMPSON THE HEALING SOUNDS NEO-SOULOFE
dith McCaskill, who sings under the name Deja Belle, is no stranger to lights, cameras or action. The stage has been her dear friend since before her teenage years in Silver Spring, Maryland, welcoming her to move in step dance rhythm, to transform into characters in musical theater and to write her thoughts in poetry and "Growingspeeches.up,anything public with a stage, I was on it," says Deja, now 38, MUSIC Deja environment.familywithreconnectinglife.purposesenseacelebratesBellenewfoundofinSheishermusic,andthe
52 CHATHAM MAGAZINE SUMMER 2022
SUMMER 2022 CHATHAM MAGAZINE 53
"As creatives," Deja says, "these are life lessons: Do not compare yourself to anyone else. God blessed me with thisThesetone."days, Deja speaks confidently as a singer, songwriter, record producer and actress. In April 2019, she released her debut album, "U.N.I.," a fusion of neo-soul and Afrobeat music, written and arranged with messages of love and yearning, faith and resilience. Deja did most of the writing while husband Matty the Chef produced, mixed and mastered the project. Her discography also includes several prior single releases, including a 1960s take of Aerosmith's chart-topping ballad, "I Don't Want to Miss a Thing." She's also penned award-winning music for others and has performed with R&B legends Regina Deja-Nu Peele and Meli'sa Morgan. Apart from music, Deja dreams of eventually owning land to homestead and to share lessons about how living off the land nourishes and heals the mind, body and spirit. "I hold Pittsboro like a warm place in my heart," Deja says of their summer 2019 move from High I have used music healing."joy,mayshareat.it'sauthenticrealthat,wantgrief,processtomyandItosharetoo.It'sandit'sandwhereI'mIhavetoit.Itnotbebutit's
Deja recalls the moment just before graduation from Howard University when she resisted the expectation of her "very traditional immigrant family" to become a doctor or lawyer and instead, followed her heart. Her love for music came from her father, himself a member of a cover band that played soukous and rumba music from the Congo, but "music still wasn't something you pursued seriously," she says. But in 2006, without her parents' support, Deja took her original songs into the district's underground soul scene and emerged as an indie artist. And she met her husband, Matthew "Matty the Chef" McCaskill, who has been integral to her music career as her counterpart, collaborator and producer. In 2018, the couple moved to North Carolina, leaving behind a music community she'd cultivated from age 23 to 35.
54 CHATHAM MAGAZINE SUMMER 2022 MUSIC from her home in Pittsboro. "Anything performing arts, I'm here for it."
"This is me," Deja recalls whispering to herself as she "fell in love with neo-soul. It represented me. It resonated with me."
Singing, though, was a different story as the first-generation Congolese American immigrant shied away from it when she was young, convinced hers was a sound without an audience. "I was definitely a closeted singer for a long time," she says. "I was very aware my voice didn't sound like anyone else's. It was different." Privately, she'd recite her poetry in song, headline for fun girl groups with cousins and friends, create demo tapes and dream of being discovered by music mogul Sean "P. Diddy" Combs, whose R&B and hip-hop monopolized the music of her youth.
"I was known for everything else in the performing arts but not singing," Deja says. "I did not sound like Whitney Houston, and I did not sound like Mariah Carey. I did not have a pop sound, so singing was the last art form I performed in public." Gaining the confidence to share her music with the wider world was a journey of soulsearching courage and determination. Credit neo-soul – a genre of music defined in the 1980s and early 1990s as a fusion of soul and contemporary R&B, punctuated by elements of everything from jazz, funk, hip-hop and African music to pop, rock and electronic music – with its stronghold of female artists like Jill Scott, Lauryn Hill and Erykah Badu.
Drs. Tammy R. Severt, DDS, MS and Laura Jacox, DMD, PhD, provide orthodontic treatment in a personalized and caring enviornment. • Highly trained staff and the most up-to-date technology • Offering Damon Braces and Invisalign • Platinum Invisalign Provider for children, teens, and adults • Virtual consults available to fit your schedule CELEBRATING 20+ YEARS OF SERVING CHATHAM COUNTY! 2020 919.899.1439 SEVERTSMILES.COM VOTED ORTHODONTISTBEST Contact Us Today to Get Started on Your Journey to a Beautiful Smile! Chapel Hill 101 Conner Dr., Suite #401 Pittsboro 35 Thompson Street
MARK HEWITT POTTERY 202 1
For now, Deja and Matty are trying to grow their own food, tend an orchard and hope to raise chickens on property where they currently live.
"Access to healthy food is beyond personal, it's a basic human right," she says. "People having access to rich soil with rich nutrients, access to great food and great herbs is a mission, a purpose forMeanwhile,me."
Award-winning handcrafted pottery that celebrates the quiet heroism of domesticity and is meant to be used and enjoyed.
MUSIC
Point to the county seat. "It's welcoming, and people are really kind, and they're supportive of my work."
56 CHATHAM MAGAZINE SUMMER 2022
BEAUTIFUL.ASTONISHING.UTILITARIAN.HEWITTPOTTERY.COMSHOPONLINEAT
"I feel like I'm just getting my grounding back," she says. "Now, I'm starting fresh again, starting anew. I'm ready to start performing around hereHerlocally."goalis joy. "My last album, I just wanted to intentionally make it uplifting, so the joy I'm feeling in my heart resonated with someone else. I want to bring joy through my music because … life is hard. … I have used music to process my grief, and I want to share that, too. It's real and it's authentic and it's where I'm at. I have to share it. It may not be joy, but it's healing."
Deja reconnects with Washington, D.C. artist friends on projects produced remotely and considers becoming a teaching artist, offering youth online songwriting classes. "I just have to get out of my own way and let the art just do its own thing," Deja says. "I feel reinspired." 
In 2020, Deja reunited with the stage, exploring the local music scene and performing for the first time in four years in downtown Pittsboro at a Chatham Arts Council event. Then, just shy of the COVID-19 shutdown, Deja's mother died. Soon after, son Yonatan McCaskill was born, joining daughter, Selima McCaskill, 12.
QUALITY, HOLISTIC, MENTAL HEALTH SERVICES Dr. Karen Barbee and her team of therapists provide high-quality mental health services in a welcoming environment with tailored approaches to meet you and your loved one's needs. We provide services that extend beyond mental health, guiding an individual to holistic wellness based on the seven dimensions of wellness (social, emotional, spiritual, environmental, occupational, intellectual, and physical wellbeing). WE PROVIDE: • Individual & Group Therapy • Couples & Family Therapy • Child/Adolescent Therapy • School-Based Therapy • Pre-Marital Counseling • Intensive Home Services PITTSBORO • SILER CITY • CHAPEL HILL KAREN BARBEE, EDD, LCMHCS, LCAS, NCC 919-704-8449 • RWELLNESSSERVICES.COM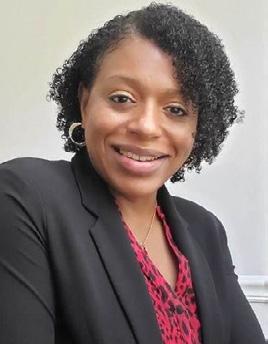 YOUNG
58 CHATHAM MAGAZINE SUMMER 2022
PHOTOGRAPHY
AN EAR MUSICFOR
Alex stands in front of County.ChathamprogramMusiciansAppalachiantheschoolersteachesheHillsatMeadowtheStageShakoriwhereplaysandmiddle-atJuniorin
"Not a lot has changed in the way music sounds to me now," Alex says, "except my hearing is mono now. It's hard HOW A MANDOLIN HEARING LOSS BY DOLLY R. SICKLES BY JOHN MICHAEL SIMPSON
Seven years ago when Alex Meredith was 15, he woke up and could not hear in his right ear. "It was like an echo," Alex says. At first, doctors thought it was an ear infection caused by a virus. "We went to see specialists, and they tried to do a bunch of stuff to reverse it – oral steroids, injections into my ear drum – but nothingWithinworked."days,Alex's hearing went away completely, and he joined a list of musicians with hearing loss, like Ludwig van Beethoven, Pete Townshend, Will.i.am, Ozzy Osbourne, Chris Martin and Neil Young. At the time, he'd only been playing mandolin for about a year and was still so new to the instrument that he never put much thought on the before versus the after.
PLAYER OVERCAME
I greatly enjoy getting to know my patients, not only by diagnosing and treating their medical conditions and advising them in matters of health and wellness, but also getting to know them simply as persons their families, what interests them, and how and why they've ordered their lives as they have. Not only is that personally rewarding to me, but taking the time to get to know patients personally is an integral part of their health and wellness. Over the course of my practice of medicine, I have been humbled by the trust that patients have placed in me as their physician. I take that trust seriously, and I will do all that I am able to ensure that it has been rightly placed. " " Meet Dr. Todd Granger Primus Internal Medicine Call us to see how affordable a personal physician is. Our annual subscription offers: • Longer, unrushed appointments — guaranteed to be with Dr. Granger • Easy scheduling — often we can schedule within 24 hours • More personal care — a smaller practice means that you are more than a number • More personal approach, less influenced by insurance companies and healthcare networks — PATIENTS are in control of their own healthcare. • Lower out-of-pocket expenses, especially with high insurance deductibles — by being seen and treated earlier and more appropriately PrimusInternalMedicine.com919-533-4686 11312 US 15-501 North, Suite 106 Chapel Hill, NC 27517
Alex graduated last month from UNC with a bachelor's in applied mathematics and has a keen interest in environmental issues. In April, he received the 2022 Director's Award in recognition for his outstanding contributions and musicianship through the six semesters Alex played with the Carolina Bluegrass Band. Russell Johnson, director of CBB, describes Alex's mandolin-playing skills as "blistering" and says Alex exceeds his three T's – taste, timing and tone.
After graduating from Chatham Charter School in 2018, Alex attended The Swannanoa Gathering at Warren Wilson College. "It widened my entire view of the mandolin and bluegrass music landscape. After that week, I got my first taste of playing with other musicians," he says. "It was a pivotal moment in my music journey. Without going there, I wouldn't be doing the music I am today. I wouldn't have wanted to write instrumental music or record my album."
The same year, Alex and his college roommate, Holden Ruch (guitarist and lead singer), formed The Bathtub of the South. In 2021, Sophie Nachman (fiddle) and Caleb Schilly (bass) joined and this year, Aidan Buehler (mandolin) rounded out the band. The band's first album, which is untitled, was recorded with Jerry Brown at the Rubber Room Studio in Chapel Hill, is slated for release this summer.
Daily workshops and evening jam sessions spoke to his heart. By the time he got to UNC and started working with the bluegrass program, he was steeped in theIntradition.2019,Alex joined UNC's prestigious Carolina Bluegrass Band. "It's been an enlightening experience for me," Alex says. "I never really played in a band before playing with the CBB but playing with a group for the first time changed my perspective on playing music. It made me want to get better, faster."
Alex, who has played two stage shows at the International Bluegrass Music Association in Nashville, Tennessee, releases his first album this summer with his band, The Bathtub of the South, a reference to Bluegrass Hall of Famer John Hartford.
GROWING UP Born in 1999 in Colchester, England, Alex moved to the U.S. at age 4 and grew up in Siler City with his parents, Annette Meredith and Theodore "Ted" Cannaday. He inherited his proclivity for music from his parents: Annette, a master gardener who publishes her own series of children's nature books, plays guitar, while Ted, an application developer and a pilot, plays the claw hammer banjo. Alex's three older siblings are also talented, accomplished artists. "I grew up going to old-time jams with my parents, where they played old-time Appalachian music," Alex says. "I started learning guitar, but that wasn't for me; then the fiddle, and that wasn't for me, either. But when I picked up mandolin, I heard bluegrass music for the first time and knew that was what I wanted to play."
"It features all the people in my band," says Alex, who wrote the music for the album, "but also some other musicians I've come to play with through the years." It has a mix of Alex on mandolin and a variety of featured musical probability pairings, ranging from What I love about music is playing it with canwhatandmusicianswithlovetivethepeople,othernotperforma-factor.Iplayingotherseeingtheydo."
60 CHATHAM MAGAZINE SUMMER 2022 MUSIC for me to pick out distinctive sounds, like bass or guitar. I hear an amalgamation of sounds. Other than that, as long as I can hear out of my left ear, I can hear what's going on by myself."
PLAYS WELL WITH OTHERS
30 W. Salisbury Street, Pittsboro, NC freshairdesignsnc.com919.618.419027312    INTERIOR & OUTDOOR CUSTOM KITCHENS 202 1
PLAY NEXT It may come as a surprise that Alex's favorite music isn't necessarily bluegrass.
PLAY IT FORWARD
"Alex is a real talent and a magnet for other musicians," says David Brower, executive director for Pinecone, a nonprofit organization in the Piedmont that has served as the local host for the IBMA's Bluegrass Live! festival since 2013.
"Progressive bluegrass is a lot cleaner than it was before, and it's based on levels of musicianship," Alex notes. "Also, the recording software they had then wasn't as good as today's."
The kinetic energy of bluegrass is mesmerizing, and Alex believes it's come a long way since it was originally pioneered by Bill Monroe. Today's iteration of the genre incorporates jazz and other styles.
62 CHATHAM MAGAZINE SUMMER 2022 mandolin-guitar and mandolin-fiddle to dual mandolins to just Alex solo.
"What I love about music is playing it with other people, not the performative factor," Alex says. "I love playing with other musicians and seeing what they canWhendo."Alex listens to bluegrass music, he leans toward New Grass Revival, a late '80s band with a bluesy, jazzy genrebending style. Or Chris Thile, who Alex says, "revolutionized bluegrass playing, with his incredibly clean and perfect style. It's kind of otherworldly. You can hear a major difference in his playing, and so many mandolin players try to emulate or pull his style. He's my No. 1 influence, but I also find inspiration from Sierra Hull, John Reischman, Jacob Jolliff, Dominick Leslie, Ashby Frank and Sam Bush."
"There are lots of young people playing bluegrass and old-time string band music," David says. "The cool thing about bluegrass is that it is very approachable music. When you hear it, it sounds like something that's playable."
"I play bluegrass primarily, and that's mostly what I listen to, but that's mainly because I'm playing along with it. My favorite music is probably '80s rock music, and my favorite band is Journey. It's hard to beat "Don't Stop Believin'," "Faithfully" or "Lights." I think Journey is a fantastic band." This summer, Alex and his bandmates plan to play their music and celebrate the launch of the album. "I'll probably take a year off to try other stuff rather than going into grad school, but the ultimate plan is to keep music on the side," he says. "I think of music as a fun hobby, a fun pastime I can have and share with other people. It makes me happy." 
For the last four years, Alex has shared his talent and love of music as a mandolin instructor with Shakori Hills Junior Appalachian Musicians, which offers traditional music education for kids in Chatham County. He's also worked in Shay Garriock's Violin & Fiddle Shop in downtown Pittsboro and with the late Tommy Edwards, a founding member of The Bluegrass Experience
releasestheBathtubHis"blistering."mandolinspeeddescribeListenersAlex'sontheasband,"TheofSouth,"its first album this oncanoriginalMayfromAlexsummer.graduatedUNCinandhismusicbeheardthealbum.
Learn more at CarolinaChamber.org • Grow your company profile, reputation, and credibility. • Access timely information to help you lead your business. • Make valuable personal and professional connections by networking with peer groups. • Offer affordable health care, dental care, and discounted pharmacy benefits to your employees and their families. • Create a lasting impact in the Chapel Hill, Carrboro, and surrounding communities that mean so much to us all. Chamber Membership Has Its Benefits connect To us, The Chamber is more than business networking opportunities. We appreciate the timely info and resources that improve our decision making in a growing area. We also value the connections we have made through the industry specific vertical calls. Knowing the changing commercial and residential markets allows us to be a better resource for our customers & our community." Connolly Walker Harris & Company Insurance
LUCKY CHARMS RABBITSCHATHAMFOR THE MUSICAL DUO RELEASE THEIR THIRD ALBUM AND LAUNCH A SERIES ON PBS NORTH CAROLINA WORDS AND PHOTO BY ANNA-RHESA VERSOLA The nationwide.thisofplaymusic.sharesthevenuesofVillage,atfestivalperformRabbitsChathamataeventFearringtononethemanywherebandtheirTheyindozensshowsyear
MUSIC
64 CHATHAM MAGAZINE SUMMER 2022 MUSIC
Sarah Osborne McCombie and Austin McCombie comprise the Chatham Rabbits, and they seem to be everywhere all at once – online, in stores, on television and onstage in multiple cities nationwide as they release their third album, "If You See Me Riding By." And in May, they celebrat ed the premiere of "On The Road with Chatham Rabbits," a series of four episodes that follow their life on and off stage, broadcast locally on PBS North Carolina (formerly UNC-TV). The hope is that other affiliate stations across the country will pick up the show.
Three years ago, Sarah and Austin moved from their quarter-acre home amid an arts-inspired community in Bynum to an 11-acre farm in blue-collar Siler City. Here, the couple spent the COVID-19 lockdown writing songs in relative isolation. "The thing that comes to mind," Sarah reflects, "is all the stuff that the pandemic forced us to think about, or talk about, or do that we would not have otherwise done. For instance, there's a song on there Austin wrote that is about having to think about what part of who you are is because of your Austinupbringing."sayshedrew inspiration from his surroundings. "Just the light, living on the land, being around our horses, having more space for ourselves to think and re flect," he says. "And out here, I mean, you can walk around naked and you can do whatever you want – that kind of freedom and space, creatively, is huge."
Sarah, an admitted extrovert, laughs at her introvert husband's comment. Their tour calendar this year packs nearly 50 performances in 14 states from Vermont to Colorado. Playing in new spaces introduc es their music to fresh fans that Sarah and Austin like to call "carrot heads." And from the stage, Sarah likes to share a bit of context for each song, giving the audience
"The Local Brand with a National Following" Wear it, Eat it, Drink it... CACKALACKY.com
"It was a really, really great experience," she says with a wide grin. "I know it was easier for me because I am an extrovert and I was more filled up after the show by getting to be 'on' more, but that creates tension in marriage when I'm like 'wow' and Austin's like up and down."
Sarah is animated when she remembers the multiple days of having a film crew fol low their movements throughout the day.
TELEVISION On a whim in 2018, Sarah emailed Heath er Burgiss, producer and host of "My Home, NC," a series about the people, culture, music and food in North Carolina, and detailed how she and Austin left their corporate jobs to pursue music as a career. As a result, a 10-minute segment aired that year as part of an episode in the series.
some insight to what inspired the music and lyrics in the pieces that make up an al bum.
And this is important enough to put out in the world, you know? Like that, yeah, feel some emotion."
"Catching It Big" – Sarah and Austin head with their full Chatham Rabbits band to play to big crowds at Doc Watson's beloved music festival MerleFest in Wilkesboro. Austin does some magical fly-fishing for trout with friend and musician Woody Platt of Steep Canyon Rangers. Sarah starts an impromptu jam session by the river and the Chatham Rabbits get emotional as they honor a dear friend.
"Waters Run High" – Farm life calls as Sarah and Austin finish up their chores with the animals before heading out on the road. Flood waters threaten to cancel a coastal concert and flood their RV as they sleep in the parking lot. Good things outweigh the bad when Chatham Rabbits shine through on stage.
"I'm exhausted after we play a show, but this was a whole other level of exhaus tion," Austin explains. "Normally, after [a] show's over, I can retreat and pack up gear and do my own thing and that was all part of what they wanted to capture. I mean you're never 'off' until you're home and they literally have left. … Luckily, they didn't put any [cameras] in our house. The only ones that were mounted were in the tour van."
"I think combined with a TV show, we're just hoping that our net gets cast wider and wider," he says. "The hardest part about being a musician for a living is just getting people all over the place to know about you. The only way to effectively re ally do that is to put boots on the ground and actually just pay your dues in every single little city." 
This latest album focuses on the cou ple's love of their life on the farm. For a future project, Sarah says she and Austin want to expand their musical reach by collaborating with artists like Rhiannon Giddens, Amythyst Kiah, Tré Burt and Tray Wellington.
66 CHATHAM MAGAZINE SUMMER 2022 MUSIC
Austin says the next step is to play more concerts out west to expand their market.
"My Fair Rabbits" – The North Carolina State Fair provides Chatham Rabbits a unique venue for music making. After the concert, Sarah and Austin explore fair food and take in the sights. Sarah pays a visit to Grandmother Nancy Jo for some new concert duds and sewing tips. The band plays two iconic shows and gets to hold their youngest fan.
"We just kept up with Heather through the years," Sarah says. In 2021, the musical duo was per forming at a PBS-sponsored event at the North Carolina Museum of Art when a television crew member asked if they ever considered being on TV. Naturally, Sarah pursued the idea. She was thrilled to have a film crew shadow them but Austin felt differently.
Austin says he did become more com fortable over time and "probably the show would get even better, because you really could be yourself. But, this is our first go-round. There's only so much of ourselves we could be with cameras in yourSarahface."was energized by working with a television production crew that included women like Miriam McSpadden, direc tor of photography, she says, because females in leadership and creative teams are uncommon in the bluegrass music in dustry. "It was just special," Sarah says. "And they made me feel comfortable, too. So that's great."
Don't miss an episode of "On The Road with Chatham Rabbits" on PBS North Carolina – here's what to expect: "Dreams and Songs" – In this episode, Sarah and Austin play in their former hometown at Bynum General Store and get nostalgic with a visit to their old homeplace. Sarah and Austin give a tour of their Siler City farm and introduce a menagerie of adorable animals. The couple write new songs together and look forward to the band's first practice before a Sanford concert kicks off their tour.
Austin says it's easier to know when an album is done versus a song. "I think it's pretty simple," Austin says, pulling his ankle over his knee. "Once you have between nine or 11 songs, we have an album here. With a song, it's a lot more complicated because you're trying to communicate something that's beyond just words. … I don't know how to explain it, but when you're done, I get kind of emotional, like I can almost kind of start crying. I feel like it's really hit me for the first time. And until that happens, the song is definitely not done. But when that happens, I'm like, 'If I felt this way, I feel like someone else will feel this way.'
DENTAL IMPLANTS • BONE GRAFTING • WISDOM TEETH • FACIAL TRAUMA • CORRECTIVE JAW SURGERY • PRE-PROSTHETIC SURGERY • ORAL PATHOLOGY • SLEEP APNEA OMSANC.COM DEBRA M. SACCO DMD, MD BRIAN VANDERSEA DDS ANDREW T. RUVO DMD, MD ADAM D. SERLO DMD, MD CHAPEL HILL 501 Eastowne Drive, Suite 110 Chapel Hill 27514 919.929.2196DURHAM 2823 North Duke Street Durham 27704 919.479.0707SANFORD 109 Dennis Drive Sanford 27330 919.775.1615 FOR MORE THAN 50 YEARS, the practice of Oral and Maxillofacial Surgery Associates has been trusted to provide specialized care in the Chapel Hill, Durham, and Sanford communities. Our four board certified oral and maxillofacial surgeons provide the highest quality of patient care with the latest diagnostic and treatment tools available to assure patient safety and comfort. Drs. Sacco, Vandersea, Ruvo and Serlo practice a full scope of oral and maxillofacial surgery with expertise ranging from corrective jaw surgery to wisdom tooth removal.
SELF -TAUGHT Born in Charleston, South Carolina, on July 20, 1945, Tommy was only a few months old when his family moved to Siler City. When he was a teenager, he pulled a discarded 1930s Gibson banjo from a neighbor's trash can and taught himself to play by watching Earl Scruggs use a threefinger roll technique on the "The Flatt and Scruggs Grand Ole Opry Show." He later switched to guitar and could play the mandolin as well.
In 1970, Tommy's guitar skills won him a world championship trophy at the 46th annual Old Time Fiddlers' Convention in Union Grove, North Carolina. He won again the following year – the same year he founded his band, The Bluegrass Experience, which has played together for more than 50 years. In 1972, Tommy returned to Union Grove with his group, and they brought home the world championship for best bluegrass band.
"[The Bluegrass Experience] would go play concerts and shows, and I would go. That was great fun meeting all the people
he first time Cindy Edwards heard bluegrass music was on a night in 1976 when she went with friends to Cat's Cradle to hear Tommy Edwards and The Bluegrass Experience.
TOMMYREMEMBERINGEDWARDS BY ANNA-RHESA VERSOLA and other fans," she says. "So as a result, we have a tremendous amount of friends [who] are musicians too. I can't complain. It's been a wonderful, wonderful ride."
Cindy, who grew up in western Pennsylvania, moved to North Carolina in 1975 to find a job using her biochemistry degree from Mount Holyoke College in Massachusetts. She landed a Burroughs Wellcome-funded position with a research scientist at Duke University. At the time, Tommy was going out with a co-worker of Cindy's, but months later he began dating Cindy. They married in 1978, and Cindy immersed herself in Tommy's world filled with art, history and music. Tommy regularly played at local venues like Bynum Front Porch in Bynum, Carolina Brewery and The City Tap in Pittsboro, Roost Beer Garden in Fearrington Village and The Blue Note Grill in Durham.
SHARING MUSIC
Off stage, Tommy shared his love for traditional old-time music with listeners of 103.1 WLHC-FM in Sanford, where he hosted a two-hour weekly broadcast, "Bluegrass Saturday Night," for 16 years. His lifelong dedication to preserving the state's musical heritage was recognized by the North Caroliniana Society and The Order of the Long Leaf Pine Society, the latter being one of the state's highest honors.
"I loved it," Cindy says. "I just have never really heard it [before]. I was big into rock 'n' roll, you know, during the '70s and '80s. All those great bands. But I just got right into it [bluegrass] … because it had such a great beat and wonderful stories."
T
Last year on May 22, Thomas "Tommy" Shelton Edwards died from complications due to pancreatic cancer. Cindy looks back at his long life and shares how she has navigated life without Tommy.
Cindy says her husband's biggest impact on others was his ability to mentor people.
ABOVE bandmates.guitarplayshairedBELOWinVictoriantheirinsqueezesTommyCindyfrontofrestoredhomePittsboro.Long-Tommyhiswithhis
GRIEF, LOVE BLUEGRASSAND
68 CHATHAM MAGAZINE SUMMER 2022 MUSIC
BALAYAGEHAIRCUTSCOLOR SMOOTHING TREATMENTS FACIALS & SKIN CARE 919.929.2209EAST54 3110 ENVIRON CITRINESALONNC.COMWAY TOP 100 SALONS IN U.S. 2011+2012+2013+2014 BEST SALON & BEST PLACE FOR BEAUTY PRODUCTS Thank you Chapel Hill for your continuous support! VOTED BEST OF CHAPEL HILL BY READERS OF CHAPEL HILL MAGAZINE 2010-2021
THE SHOP & SIGNS
Tommy and Cindy shared a passion for collecting antiques, particularly North Carolina pottery, mission-style furniture and stringed instruments. The couple opened their first store in 1981, which occupied different spaces in downtown Pittsboro through the years. In 2018, they bought the building at the corner of Hillsboro and Salisbury streets, where visitors and friends would find Tommy playing impromptu jam sessions inside Edwards Antiques, Art and Music.
70 CHATHAM MAGAZINE SUMMER 2022 MUSIC
PHOTO BY ANNA-RHESA VERSOLA
Sarah says one of the biggest lessons she learned from Tommy was grace. Being on stage and in the spotlight can be nervewracking and "he made [it] casual and fun," Sarah says. "If he messed up, which we all do, [he] turned [it] into part of the song or a funny reference was made, and it was shrugged off. … Tommy was just somebody who was a role model … that I could mess up in front of and it was OK."
CM
A year later, Cindy says the pain is not so raw, "but it's still there." She's grateful for friends who gave her great comfort and advice like, "Don't dawdle – get up and have a plan, just something to do first and then just get through the day. Some days are harder than others."
"In fact, I put that on his gravestone," she says. "I put 'educator, bluegrass musician and mentor'. Just because he kept up with all his kids on Facebook. Oh, my gosh, he had hundreds of people on Facebook. He was so social. He loved hearing about what all his kids were doing and responding to them. … Several of his students went on to be teachers [themselves] because I think he was such a greatTommyteacher."taught in Chatham County Schools for more than 30 years. He also served as vice principal at Chatham Middle School where he coached football and basketball. After retiring from the classroom, Tommy inspired countless young musicians, including Sarah McCombie and Austin McCombie of Chatham Rabbits, Joseph Terrell of Mipso and Andrew Marlin of Watchhouse (formerly Mandolin"[Tommy]Orange).wasthe first real bluegrass musician I played with when I was learning bluegrass," Austin says. "Bluegrass musicians are great, but they have a certain kind of a little bit of an elitism about them. … If you don't know what you're doing, it's a hard thing to break into. You don't just show up and play with somebody really good. ... But Tommy was not like that at all. I mean, you could have learned two chords, and that's all you know how to play, and he would play with you. So, that was really special."
For months after Tommy's funeral, people would find their way into the shop to visit Cindy and share memories. It was hard, but it gave her a chance to help others grieve their loss too.
"Tommy was loved," Cindy says. "He had so many different friends, you know. Friends from school, friends from music, from Pittsboro and from his store. … It was really wonderful, actually. Every time in the first couple of months, someone would come in and say something and immediately the tears would drip."
Tommy loved playing music for Pittsboro.downtownandAntiques,insidewhoandfriendsvisitorsstoppedEdwardsArtMusicin
Long walks helped her process her thoughts and emotions. "Eventually, I feel like I found the way. And, I think it's just talking to Tommy, you know, you're going on long walks, and maybe seeing something in nature that's a sign. I do believe in that. That's been really helpful for me and that has really made me feel good about going forward because I feel like I've gotten his input."
"I never ever thought about closing [the shop] right after Tommy died," Cindy says. "It was important for me to keep it going for a while. It was really nice to be there."
919.942.2070 4117 OLD GREENSBORO RD, CHAPEL HILL ELITEAUTOBODY.NET MON-FRI 8AM-5:30PM A FAMILY OWNED AND OPERATED BUSINESS COMMITTED TO PROVIDING QUALITY REPAIR AND EXCEPTIONAL CUSTOMER SERVICE. OFFERING COLLISION REPAIR EXCELLENCE TO THE CHAPEL HILL 30FORCOMMUNITYOVERYEARSWEGUIDEYOUTHROUGHTHEREPAIR PROCESS WITH A STRESS-FREE FRIENDLY ATMOSPHERE, EDUCATIONAL APPROACH, WORK WITH ALL INSURANCE COMPANIES, OFFER A NATIONWIDE LIFETIME WARRANTY AND COMPLIMENTARY LOANER CARS UPON AVAILABILITY.CALL ELITE AUTO BODY TO SCHEDULE YOUR FREE ESTIMATE. IT WILL BE THE MOST RELAXED EXPERIENCE YOU WILL EVER HAVE GETTING YOUR CAR REPAIRED.
Lake.acrossslalomToddRIGHTToddWilsonAvaCherABOVEWilson,JaneandWilson.WilsonskisJordan
WAVESMAKIN' EXPLORE WATER SPORT OPTIONS AT OUR TWO LAKES PHOTGRAPHY BY JOHN
THEIN MAKE A SPLASH THIS SUMMER AND LEARN MORE ABOUT A FEW OF OUR FAVORITE LOCAL MUST-DOS
72 CHATHAM MAGAZINE SUMMER 2022 FUN
opportunities to enjoy outdoor water recreation at Jordan Lake and Harris Lake Jordan Lake Recreational Area accounts for 4,558 acres of the man-made, freshwater lake's total 14,000 acreage.
Easy entry to the water can be found at 11 boat ramps, including two 24SUN
Partake in an old-fashioned swim at one of three public beaches at the reservoir – Parker's Creek, Seaforth and Ebenezer Church – or get more adventurous and take advantage of rowing, sailing, windsurfing, boating, fishing, kayaking, canoeing, water-skiing, Jet Skiing, wakeboarding, tubing and stand-up paddleboarding.
Todd Wilson, a lifelong water-skier, is out on Jordan Lake every chance he gets. "I love slalom skiing," Todd says of the method that uses a single narrow ski to ride behind a boat and carve across the wakes. "I would do that every day if I could." But the newest trend on the water is wakesurfing. "[It's] super addictive," he says. "It doesn't make you [as] tired, so you can do it all day – until you run out of gas." And Todd would know; during the week he works as a strategic account program manager with AMN Healthcare, but on Saturdays, he works at the Raleighbased Inland Boat Company dealership. Whether you're a veteran of water sports like Todd or a novice to the hobby, Chatham County offers abundant MICHAEL SIMPSON

In New Hill, the Shearon Harris Reservoir – known locally as Harris Lake – covers 4,151 acres that straddle the Chatham and Wake county line southeast of Pittsboro. The lake, which is popular for bass fishing, is smaller than Jordan Lake and has only one access point in Chatham at 233 Crosspoint Rd. – by Zenda Douglas 
Crosswinds Boating Center, the only marina on Jordan Lake, rents fishing and pontoon boats, kayaks and paddleboards. Additional amenities at the center include a public boat ramp, on-site convenience store, restrooms, ethanol-free gas and boat storage. Instructional sailing camps are offered by the Carolina Sailing Foundation with beginning and intermediate classes available for children ages 9 to 16. There are two rowing clubs that scull (solo row) or sweep (team row) across Jordan Lake – Chatham Amateur Oars Society's rowing club welcomes adults with experience in sculling or sweeping, and Jordan Lake Rowing Club is for middle and high school athletes.
SUMMER 2022 CHATHAM MAGAZINE 73 hour launch areas at the Ebenezer Church and Robeson Creek locations. All other launches are open during park hours and include New Hope Overlook, Seaforth and Vista Point. Boat ramps at Crosswinds, Poplar Point and Parker's Creek are for campers only. Vista Point is the most popular area for sailing, while Ebenezer Church beckons windsurfers. Park entrants pay a daily fee of $7 per car (seniors pay $5 per day) between Memorial Day and Labor Day. Buses and vans are $20 per day. Per-car fees are also charged on weekends in April, May and September. Annual passes are available for $90.
YOUNG COOKS LEARN BOTH LIFE AND KITCHEN SKILLS AT PITTSBORO PROGRAM
t's mystery night at Circle City Supper Club's Young Chefs Cooking Program. What do you get when you combine "secret" ingredients including spaghetti squash, coconut milk, pitaya (dragon fruit) and Jolly Rancher candy? Dinner.
74 CHATHAM MAGAZINE SUMMER 2022 SUMMER GUIDE MASTER CHEF JUNIOR
Clare Reding and Stephanie Hutto host the weekly program inside the Bynum Methodist Community Center near Bynum Bridge. Semesters run between 14 to 16 weeks and end with a "recital" where students dress in a traditional white shirt and black pants, set the table, cook and serve dinner for their parents.
Three teams of kids, ages 8 to 13, hustle back and forth from the kitchen to their stations, cutting chicken or peppers, sauteing broccoli and asparagus or mixing cake batter. Within a couple of hours, each team of four or five students plates two dishes, cleans their stations and is ready to enjoy their delicious creations.
I
"It's one of the only extracurricular activities where you get such a diverse group of kids," Clare says. "They come together and have a common interest. It doesn't matter how long you have been doing Little League baseball or [if you're] quiet and shy. If you can chop an onion, you can chop an onion," she says.
PHOTOGRAPHY
team'saMemphisLEFTPedrotty,andGermain,11;AllieBecker,Reding;11;EmmaStokes,MemphisHutto;StephanieDornan,13;WylieCulton,11;MaxABOVEStokes,Mariella14;Hutto,Rhys11;8;Suggs,ClareOsa11;Aldrich,John10;Mariah11.zestslemonforhisdishes.
"It's great to see how proud they are of themselves," Stephanie says. Circle City also offers a four-week summer camp that runs in intervals from June through August for children 7 to 14 years old. The camp is located on a private 5-acre garden in Pittsboro where kids learn how to harvest and prepare all their meals in an outdoor rustic kitchen. Other activities include hiking and various arts and crafts.
"When I was younger," says Mariah Pedrotty, 11, "I liked to cook with my family. Now that I'm older, I can go to cooking classes and schools. … It's just Circlefun."City founders and sisters-in-law
BY JOHN MICHAEL SIMPSON
SUMMER 2022 CHATHAM MAGAZINE 75 SUMMER GUIDE EmmaOsaABOVEandtry kitchen.Center'sCommunityMethodistinworksClareBELOWreadyABELOWtheirwhat'sremembertonextforrecipe.LEFTpastadish,toplate.RIGHTRedingwithAllietheBynum
Clare and Stephanie also host singles events for the public and private events for local members of the online dating service Match. "We're doing an improv class soon, where people will [cook] a meal from the ingredients that [others] bring. And we'll
say 'rotate,' and they have to go into the kitchen and pick up where the last group left off," Clare says. With 60 years of culinary experience between them, Clare and Stephanie have become invaluable sources of cooking knowledge for the Pittsboro community.
Growing up in Houma, Louisiana, about 60 miles southwest of New Orleans, Clare was accustomed to good cooking. When she moved to Fayetteville, North Carolina, in 1996, she became a stage manager for the Cape Fear Regional Theatre. "They had all of these events that they put food out for, and it was like pretzels and Goldfish," Clare says. "I was like, 'We can't be doing this. I can make [this] better.'" She took over the planning and prepping for parties. As the events increased in size, Clare's love for cooking grew, too. At age 30, she attended the California Culinary Academy, an affiliate of Le Cordon Bleu, in San Francisco in 2004. Graduating a year later, Clare moved back home to Louisiana and started her own restaurant named Clare's. "It was a downtown lunch place. I would do tasting menus on Friday nights and private parties on the weekends. It was a little bit of everything," Clare says. After five years and the birth of her son, Clare closed the restaurant and focused on working as a private and consulting chef and leading adult cooking programs. In July 2020, Clare moved to Pittsboro with her family and started Circle City with her sister-in-law.Stephanie, a Pittsboro native, spent her life working in kitchens. "I started out [at 14] washing dishes at a local spot called Hilltop Restaurant," Stephanie says. She worked her way up to planning desserts and salads, then moved on to line cooking and then to front-of-thehouse positions in her 20s for various restaurants. From Pittsboro to the Bright Angel Lodge at the Grand Canyon South Rim to the Old Faithful Snow Lodge in Adults can get in on the action, too, with similar classes hosted at Celebrity Dairy, a bed-and-breakfast inn near Siler City. "Cooking is a skill that people are losing," Clare says. "People don't have the confidence to get in the kitchen and throw something together. Knowing how to feed yourself is the core of life."
But there's no place like home, and in 2010, Stephanie moved back to Pittsboro, where she cooks alongside Clare for Celebrity Dairy when they aren't teaching classes or hosting Circle City events.
Clare's son, Max Stokes, 11, is in his third year of the Young Chefs program while her youngest child, Memphis Stokes, 8, is in his first year. "I've learned a lot since I've started [the program]," Max says. "I really like cooking Asian [cuisine]."
Stephanie's son Wylie Hutto, 13, has attended for the past year.
76 CHATHAM MAGAZINE SUMMER 2022 111 Knox Way, Chapel Hill Polk's Village behind UNC moonasianbistro.comPediatrics (919) 869 7894 or (919) 869 7819 ASIAN BISTRO
One advantage of living close to family is that the cousins can grow up together.
Available Yellowstone National Park, Stephanie worked across the country in nearly 15 different restaurants in her 30-year career. She attended UNC Asheville from 2005 to 2008, earning her bachelor's in health and wellness promotion, and researched and developed an edible schoolyard program.
Clare and Stephanie hope to expand their business in the future once they find a permanent location. "We would like to have a commercial kitchen so we can get our catering license … and a space that can be used for all of our classes and any popup events," Clare says. "We hope to be in a new location by the end of next year. Right now, we are really happy with all of our local partnerships." – by James Dupree  Mariah youngtheirthe(center)Memphisandenjoymealwithfellowchefs.
202 1
Specializing in Chinese, Thai and GrubhubTeriyakiincludingJapanese,Hibachi,andSushiDeliveryOptions
Asian. Fusion.
DR. JOHN D. CHEESBOROUGH DR. DAWN E. KLEINMAN 919.775.7926 sanforddermatology.com SANFORD DERMATOLOGYSANFORD DERMATOLOGY 202 1 TREATING: SKIN CANCER | PSORIASIS | ECZEMA | ACNE | ROSACEA | RASHES | WARTS OFFERING: CHEMICAL PEELS | BLUE LIGHT | BOTOX | FILLERS Lillington | Pittsboro | Sanford PITTSBORO OFFICE CONVENIENTLY LOCATED AT 959 EASTSUITESTREETB@ PLATINUM COMMONS ACCEPTING NEW PATIENTS OF ALL AGES
Classes are available in half-day and full-day sessions during weekends, with all materials, tools and safety equipment provided. Only a maximum of six students at a time are allowed for each class, with one or two instructors on hand to teach flameworking and techniques using a torch. Each student gets to create and keep two or three solid marbles or a glassblown ornament.
Adults and teens without prior experience can sign up for beginner classes before advancing to intermediate and advanced workshops. Patty McCaffrey, a construction estimator, has worked with glass for 20 years as a hobby. She plans to take a class when her novice daughter,16-year-old Clarabelle McCaffrey, signs up.
"The instructors are very patient and helpful, especially with first-time students," Patty says. "It can be intimidating at first, but they are very helpful through the tomovedJonathan,process."whotoPittsboroattend Central Carolina Community College, started his glassblowing career in 2001 as an apprentice at a
great."andcome"Ifprospectiveit,"why"ItbeganDurham,glassnow-defunctartstudioinwhereheteachingclasses.helpstoknowyou'redoingJonathanadvisesstudents.you'retheretojustin,testitouthavefun,that's–by Megan Tillotson  JOHN MICHAEL SIMPSON
78 CHATHAM MAGAZINE SUMMER 2022
Jonathan's studio near Dry Creek has six stations, each outfitted with a torch bolted to the counter and a large ventilation pipe to remove any dust, fumes or gases.
LEFT Instructor Ryan demonstratesCoombs flameworking CENTERtechniques.Patty McCaffrey wears her face shield for ornament.toblowsinstructor,Dove,BELOWprotection.greaterDerekanotherglassforman
FAN OF THE FLAMES HEAT THINGS UP WITH A GLASSBLOWING CLASS PHOTOGRAPHY BY
Jonathan Michael Davis gets fired up on a weekly basis. The professional artist teaches glassblowing at Locally Grown Art Glass Studio in Pittsboro and shares why it's worth doing. "It's so unique as an experience," Jonathan says. "It's great to do it as a family because everyone's at the same starting point. … It's memorable in a way [since] you're doing something [together] that's like nothing else."
– by Alicia Clanton  Culley Holderfield, who lives in throwsDurham,anaxe for the first time since he was a Boy Scout.
ou don't have to be a Viking to throw an ax at Chatham Axes in Pittsboro, where friends, families and solo adrenaline junkies use an outdoorOwnerrange. Kalim Hasan had never thrown an ax before the inspiration to open Chatham Axes struck in 2019. Kalim was having a beer with friends at The Plant and thought ax-throwing would be a fun way to experience the Chatham Beverage District. Initially located in the field by Copeland Springs Farm, Chatham Axes now has a dedicated space plus a throwing cage mounted onto a trailer that can be hauled to different venues, like The Mod in downtown Pittsboro. The open-air venue has four throwing lanes marked according to World Axe Throwing League regulations. Each lane has two targets, and an "axpert" is on hand to provide instructions and safety tips. For Kalim, safety is critical to the success of his business. "We've never had any accidents – knock on wood," he Chathamsays.Axes, which hosts tournaments as one of 334 affiliates of the World Axe Throwing League, is popular for birthday parties, bachelor and bachelorette parties and team-building activities. Kalim says the biggest day of the year is LOCAL OWNED OPERATED NC 2021
Melinda Harrison, a local real estate agent who is new to the sport, hopes to create a network of friends. "Nothing prepares you for the zombie apocalypse like throwing axes," Melinda laughs. "I might as well have a useful hobby."
CAN YOU HACK IT? TAKE YOUR TURN TOSSING HATCHETS AT THIS OUTDOOR RANGE IN THE CHATHAM BEVERAGE DISTRICT
AND
SALADS • WOOD-FIRED PIZZA OLD SCHOOL DELI & SANDWICHES BURGERS • FULL BAR • 41 BEERS ON TAP OUTDOOR PATIO • MUSIC • EVENT SPACE THEMODERNLIFEDELI.COM919-533-6883JOINUS.46 SANFORD RD PITTSBORO,
Valentine's Day when he hosts "Love & Axes" with ax therapy sessions for the lovelorn or jilted.
Y
80 CHATHAM MAGAZINE SUMMER 2022SUMMER GUIDE
FRESH FAMILY
PHOTO BY JOHN MICHAEL SIMPSON
The range is open Wednesdays through Fridays from 2 p.m. to 8 p.m., Saturdays from noon to 8 p.m. and Sundays from noon to 6 p.m. Reservations can be made for up to eight players for one or two hours, and walk-ins are first come, first served. For groups larger than eight, additional lanes can be reserved. This is a family-friendly activity with no age requirement, and a waiver is required for participation in all cases.
Donate. Shop. Volunteer. 467 West Street Pittsboro, NC You give us your old stu , we'll give you that warm, fuzzy feeling. Call 919-548-6910 or go to chathamhabitat.org/ pickup to schedule a free pick up for your donation of gently used furniture, building supplies, and household items. Every donation and every purchase helps build safe, healthy, a ordable homes in Chatham County. 202 1
17 9 15 1113
5 American Tobacco Trail (35.8354283, -78.9281510)
1 Northwest District Park 2413 Woody Store Rd., Siler City Amenities include a dining hall that accommodates up to 75 people, activity center that accommodates up to 40 people, picnic shelter that accommodates up to 50 people, pool available weekends only from 1-5 p.m., basketball court, compacted trail, playground and a pond for catch and release only.
In February 2020, county commissioners approved $7.6 million in upgrades to the park, which would expand current amenities to include two new dog parks, one for small dogs and one for big dogs, as well as two new basketball courts, a 4-foot-wide natural surface walking trail, a disc golf course and an ecological demonstration garden. The first phase of the project includes the disc golf course and a new playground.
New Hope Church Road Trailhead Park (35.7843596, -78.9224648) White Oak Church Road Access The 22-plus-mile-long Rails-to-Trails Conservancy project runs 4.7 miles through Chatham County. The trail is a dual surface of asphalt and compacted granite screenings. It's open for foot, bike or equestrian traffic. triangletrails.org/american-tobacco-trail
3 The Park at Briar Chapel 1015 Andrews Store Rd., Pittsboro Amenities include two softball fields, a football/multipurpose field, a soccer/ multipurpose field, a picnic shelter that accommodates up to 55 people, a playground, a paved walking trail and a dog park that opened in March 2021 and features separate sections for big and small dogs, shaded benches and water fountains. chathamcountync.gov
In 2018, an obstacle course was constructed and is maintained by TORC volunteers. briarchapelnc.com
82 CHATHAM MAGAZINE SUMMER 2022 SUMMER GUIDE RED TRAIL BLUE TRAIL 18 1 2 5 3 4 8 7 6 14 12 19 16 10 THE GREAT OUTDOORS GET MOVING IN NATURE THIS SEASON –THERE ARE MANY NEARBY SPOTS TO HIKE, BIKE, SWIM, CAMP AND MUCH MORE!
chathamcountync.gov
6 Mary Hayes Barber Holmes Park 304 Old Rock Springs Cemetery Rd., Pittsboro This 10-acre park in the Powell Place neighborhood has a mix of open fields and wooded areas with art and play sculptures dispersed throughout, a multipurpose field, a 1/3-mile paved walking trail (popular for road
BY CC KALLAM ILLUSTRATION BY DANIELLE JOSEPH OF MASON DIXON DESIGNS
Pittard Sears Road Access (35.8172, -78.9280)
chathamcountync.gov
2 Briar Chapel Trails (GPS 35.8287, -79.1082) 1600 Briar Chapel Pkwy, Chapel Hill Located on 900 acres and 24 miles of trails, Briar Chapel has room for walking, crosscountry running or mountain biking. The trails are open from dawn to dusk every day. In partnership with Triangle Off-Road Cyclists, Briar Chapel has a sustainable 18-inch-wide single-track mountain bike trail for 15 miles in and around the community.
This 66-acre park features softball fields, a multipurpose field, a picnic shelter that accommodates up to 20 people, a playground, a pond (fishing is allowed, but it's catch and release only), a tennis court and a 1/4-mile asphalt walking trail loop.
4 Northeast District Park 5408 Big Woods Rd., Chapel Hill
newhorizonstrading.com A Unique Boutique in Pittsboro. Women's Apparel & Shoes and Gifts for the whole family. 52 Hillsboro Street, Pittsboro, NC (919) 542-7366 Provisions for Work, Travel & Outdoor Adventure! 674 West St, Pittsboro, NC (919) 542-5487 202 1
11 Roland E. Horne Walking Trail (35.72271, -79.18879) This fully-paved, 1-mile loop near Carolina Central Community College and the Chatham County Public Library is great for strollers with half of the trail shaded by trees. Open year-round. Dogs are welcome, but must be on a leash. carolina/roland-e-horne-walking-trailalltrails.com/trail/us/north-
623 S. Second Ave., Siler City Enjoy walking, running, biking and exploring nature on the 1.4-mile paved trail along the banks of the Loves Creek. silercity.org
9
17 Rock Ridge Park 1397 Old Sanford Rd., Pittsboro
16 Loves Creek Greenway
This 52-acre neighborhood park is set among rolling hills of mature hardwoods. It features a 1/2-mile asphalt walking trail, a picnic shelter, a mini-amphitheater, a natural wood play fort and a popular 80-foot zipline. The park also hosts a top-ranked disc golf course. pittsboronc.gov/facilities
pines-nature-preservetriangleland.org/explore/nature-preserves/white
13 Poplar Point Campground Trail 558 Beaver Creek Rd., Apex This is an easy 2-mile trail that connects lakeside camping sites. trail/poplar-point-campground-trailncparks.gov/jordan-lake-state-recreation-area/
14 Town Lake Park 529 Highway 902, Pittsboro Pittsboro's first park was also once the home of the town's water supply. The 36-acre park features the Town Lake, a small soccer field, swings, trails, a picnic shelter with grills, a fishing pier and free Wi-Fi. pittsboronc.gov/facilities
2498 N. Pea Ridge Rd., Pittsboro Choose between an easy 1- (blue) or 3-mile (red) loop hike in the Jordan Lake State Park
18 Southwest District Park 15124 Highway 902, Bear Creek Amenities include a picnic shelter that accommodates up to 50 people, softball/ multipurpose field, compacted half-mile trail, playground and sand volleyball court.
548 S. Rocky River Rd., Sanford Nestled at the confluences of the Rocky River and Deep River, these 275 acres are owned and managed by the Triangle Land Conservancy. Offers great birding in the spring and summer and hosts the world's largest known population of the Cape Fear shiner, a federally endangered minnow species. Offers nearly six miles of hiking trails and a canoe launch site. Temperatures here can be as much as 10 degrees lower than in downtown Pittsboro just eight miles north, making it a great summer hiking destination.
84 CHATHAM MAGAZINE SUMMER 2022 SUMMER GUIDE biking, running and walking), a rain garden, a living-roof gazebo, picnic shelters with grills, a misting spray fountain and permeable paver parking. The trail is open year-round; dogs are welcome, but must be on a leash. pittsboronc.gov/facilities
19 White Pines Nature Preserve
12 Vista Point Blue and Red Trail
The Blue Trail passes by an old tobacco barn and crosses a boardwalk, while the Red Trail winds through the pine and mixed hardwood forests. The Red Trail is nearly a loop trail but requires walking along the road about 100 yards to end up back at the beginning. Hikers can rest on a bench along a quiet lake cove and then continue their trek through pine and mixed hardwood forests. In winter, hikers can enjoy an abundance of green from American holly, while in autumn, hikers can take in the bright colors at a broad field of golden bur marigolds. Both trails start from the Vista Point Campground state-recreation-area/trailsncparks.gov/jordan-lake-
15 Ebenezer Church Trail/Old Oak Trail 2582 Beaver Creek Road, Apex Hikers can choose to follow the Old Oak Trail or the Ebenezer Church Trail. The first option begins at Area A across from shelter #8. The 1-mile loop begins at the parking lot in the Ebenezer Picnic Area 1. For hikers with small children, look for the shortcut loop, which cuts the distance in half. Visitors will see large hollow oaks, two ponds, fence rows and clues of the farms that used to fill the area. The second trailhead is at the southeast corner of the beach parking lot. The 1.01-mile trail has a natural surface and passes the site of the historic church for which the area was named. Parts of the path includes an abandoned roadbed, a long boardwalk and goes by a large farm pond. trail/ebenezer-church-old-oak-trailncparks.gov/jordan-lake-state-recreation-area/
Jordan Lake Track Trail/ Seaforth Pond Trail Seaforth Beach Road, Pittsboro (35.7354, -79.0380) The 1.25-mile Seaforth Pond Trail is nearly a loop beginning on the western side of the beach parking lot and ending near picnic shelter #9. Visitors can catch glimpses of Jordan Lake while walking through forests of loblolly pines and hardwoods. There is also a meadow and a pond along this path. The Track Trail has been set up for self-guided nature hikes great for the whole family. at-seaforthalltrails.com/trail/us/north-carolina/pond-trail10 Knight Farm Community Park 362 Vine Pkwy., Pittsboro Named after the Knight family, who were longtime Chatham County farmers and residents, this new 10-acre park – the first of five parks to be constructed at Vineyard Park inside Chatham Park – was dedicated in June 2021 and contains a playground, walking trail, multipurpose field, splash pad and dog park. Future amenities will include more than 30 miles of walking, biking and multimodal trails; access to the Haw River and Jordan Lake; and an amphitheater for live music and entertainment. pittsboronc.gov/facilities
In 2019, county commissioners approved a master plan that would replace the volleyball court with a 5,000-square-foot splash pad. The gravel trail around the park would be expanded by three-quarters of a mile, and a basketball court, two tennis/pickleball courts and a 7,700-square-foot community building would be added. chathamcountync.gov
7 Lower Haw River State Natural Area 160 Bynum Church Rd., Pittsboro North Carolina Division of Parks and Recreation owns about 1,025 acres along both sides of the Haw River stretching from above 15-501 near Bynum to below Hwy. 64 at the Jordan Lake State Recreation Area Enjoy birding, nature photography, fishing, hiking and paddling. While there are no authorized state park trails at this time, there are multiple unofficial footpaths that you can hike along the lower Haw River. lowerhaw.org 8 Earl Thompson Park 170 Bynum Hill Rd., Pittsboro Located along the Haw River, this park includes a softball field and a playground. In 2019, county commissioners approved a master plan that would transform the softball field into a 70,686-square-foot multipurpose "event lawn" as well as the installation of natural surface trails, a natural amphitheater, a "place of pause" that would include a labyrinth, an all-inclusive playground and a 4,300-square-foot arts, nature and history center. chathamcountync.gov
& TRATTORIA Home-Made Pastas | Artisan Wood-Fired Pizzas | Salads Sandwiches | Local, Farm-Fresh Ingredients Located at Veranda at Briar Chapel | 79 Falling Springs Drive, Chapel Hill 919.240.4104    CAPPSPIZZERIA.COM Life's too short for fake pizza202 1
Go bird-watching at the favorite summer time home of two kinds of eagles – the bald eagle and the golden eagle. The New Hope Audubon Society suggests visiting Martha's Chapel Wildlife Observation Site or Ebenezer Church Recreation Area, especially in April through June. Keep an eye out for ospreys, blue herons, egrets, sandpipers and other birds, like the killdeer – pictured below on the beach at Ebenezer Church. Make a day of it by enjoying the picnic areas or bringing your boat to observe from the water. Another popular birding spot to visit is Bynum Bridge, a pedestrian bridge over looking the Haw River. It offers excellent tree-level views of raptors, warblers and swallows. – by Alicia Clanton
SOAR SPOT SEARCH THE SKIES FOR EAGLES AT JORDAN LAKE BAIJINBYPHOTOPOLLARDALANBYPHOTO
WATER WORLD TAKE THE KIDDOS TO COOL OFF AT OUR SPRAYGROUNDS
Pittsboro has the newest splash pad at the Knight Farm Community Park inside the Vineyards neighborhood at Chatham Park . Water spouts here are touch-activated bollards. Up to 25 kids can play comfortably on the splash pad, which is ideally suited for kids 12 years old and younger. The free public park also offers a whimsical playhouse, a natural playground, zip line, dog park, walking trail, a large multiuse field and a covered pavilion with picnic tables. Hours are 7 a.m. to 9 p.m. daily. "Every time I've gone by, it's been very well attended," says Katy Keller, senior parks planner for Pittsboro's Parks & Recreation department. Kids living in the western side of the county may choose the sprayground at Bray Park Aquatic Facility in Siler City, which opened in 2018 and is accessible daily from noon to 6 p.m. through Labor Day weekend. The highly popular splash pad complements the pool, two picnic shelters and a bathhouse. All children 12 years old or younger must be accompanied by an adult. – by Zenda Douglas 
86 CHATHAM MAGAZINE SUMMER 2022 SUMMER GUIDE
Pittsboro'sfriendsMakeABOVEfastat new Knight ParkCommunityFarmsplashpad.
When summer truly heats up, kids can find cool relief at one of two county spraygrounds.
Give us a call today 919.769.5970 At Chatham Family & Implant Dentistry: • We participate with most major insurance companies • We offer an in-office membership plan • We offer quick and easy online appointment booking • Advanced technology with 3D CBCT imaging, same day CEREC crowns, IV sedation, and implant dentistry WE SPECIALIZE IN PEOPLE AND ARE PROUD TO SERVE PITTSBORO AND CHATHAM COUNTY Family + Implant Dentistry 767 WEST STREET • PITTSBORO, NC 27312 Book your appointment now at chathamdentalnc.comHablamos Español Dr. Colin Barbaro & Dr. John Kizer 202 1 PHOTO BY JOHN MICHEAL SIMPSON
SIZZLE SUMMERIN STYLE THIS SEASON'S HOTTEST LOOKS ARE ALL GREEN – ECO-FRIENDLY, THAT IS
88 CHATHAM MAGAZINE SUMMER 2022
"One or both of us is out on the road, or meeting with people for private sales, almost every day," Mary says. The three-story historic building is home to one-of-a-kind finds amid pottery and
Finding and flipping vintage goods is more than a livelihood to Mary Lovell Piraino and Chad Piraino of Pittsboro – it's a lifestyle. The couple co-own Screaming for Vintage at 38 Hillsboro St. and specialize in hand-picked midcentury furniture and housewares from personal collections or auctions throughout the southeastern states.
Just a half-mile down the road, Tiana Thurber, owner of ReclamationFurnishingsHomeat 136 Fayetteville St., says the best reclaimed goods are andaffordableenjoyedlandfillitemsonce-lovedkeepingourselvessays.itisandlocallyaffordableeco-friendly,andsourced."Sellingvintageantiquewaresasgreenasgets,"Tiana"Weprideintheseoutofthetobeagainatprices."Fromjewelrypotteryto Refresh wardrobeyourwith retro-chic stylings Screamingat for accessories.funforgettops.andforclothesscanBeVintage.suretotherackscuteshortsbrightDon'taboutshoesand
centerpieces, art deco-inspired home goods, vintage clothes and collectible vinylTherecords.pairmoved to Pittsboro from Raleigh in 2011, and Mary took a job at Beggars and Choosers Antiques, where owner Pam Smith taught her the ins and outs of the business. When Pam retired years later, she passed the reigns on to Mary and Chad, who are renting the space from Pam, changed the name of the shop and filled it with items that reflect their personal styles. Folk and modern art adorns the shop's walls, and industrial pieces complement the midcentury modern vibe inside the shop.
Beyond their brick-and-mortar site, Mary and Chad sell new arrivals on their Instagram @screamingforvintage and Etsy site. Although, Mary notes, it's sometimes better to see pieces in person before you buy. This is especially true for the shop's retro clothing styles, as vintage sizing is different from modern sizing.
Download the Hill Creek Veterinary Hospital app today! PREVENTATIVE CARE DENTISTRY LASER THERAPY ACUPUNCTURE ELDER PET CARE/PAIN MANAGEMENT IMMUNIZATIONS & WELLNESS EXAMS SURGERY RADIOLOGY GROOMING CHINESE HERB THERAPIES HOSPICE & EUTHANASIA QUALITY COMPASSIONATE CARE 919.542.1141 HILLCREEKVET.COM  75 OLD GRAHAM ROAD, PITTSBORO INFO@HILLCREEKVET.COM "YOU ARE ABSOLUTELY THE MOST PROFESSIONAL AND COMPASSIONATE GROUP I HAVE EVER BEEN ASSOCIATED WITH." - CONNIE S. " YOU ALWAYS HIT IT OUT OF THE PARK! SO PROFESSIONAL AND EXACTING BUT SO CARING AND SO FRIENDLY. WE FEEL LIKE YOU ARE FAMILY AS WELL. THANK YOU SO VERY MUCH." - DAVID D. "THANK YOU FOR TAKING TIME TO LISTEN TO CONCERNS AND EXPLAIN INFORMATION AND FOR BEING SO KIND AND PATIENT WITH MY BABY!" - ASHLEY A. "ALWAYS AN EXTRAORDINARY EXPERIENCE. I AM SO GRATEFUL THAT YOU WORK TIRELESSLY TO MAKE SURE MY PUP GETS THE RIGHT CARE FOR THEIR NEEDS. SPECIAL NEEDS DOGS ARE HARD, AND YOU ALWAYS FIND A PATH. - AMY P. 202 1
90 CHATHAM MAGAZINE SUMMER 2022 SUMMER GUIDE 105 W MAIN ST, CARRBORO 919 408 9596  / KRAVEKAVA Exotic Root Beverages & Teas OPEN 7 DAYS A WEEK 12PM-12AM • 12PM-1AM FRI/SAT furniture from every era, Reclamation's offerings tend to outlast some manufactured pieces today. Tiana credits her success and longevity to loyal local shoppers who recognize this quality difference. "Buying vintage and secondhand puts money back into our local economy," she says. Tiana enjoys supporting the community by organizing and sponsoring local events. Reclamation participates in occasional pop-up markets, like ones held at Pittsboro's Bazaar Night Market at The Plant – by Caitlyn Yaede
• Little Boho Valley Find Bohemian styles for your wardrobe or home curated by Julie Sezer, who is currently available via Facebook, Pinterest, Instagram (@littlebohovalley) and by private appointment. For events, including weddings, contact Julie to find out what items, like peacock chairs, are available for delivery. 49 W Salisbury St.; 919-753-7444; littlebohovalley.com
The shop is open by appointment only, July through September. Owners Bob Mowrey and Peggy Mowrey acquire their antiques from various auctions and estates in North Carolina, Virginia, Ohio and Pennsylvania. 1921 Hadley Mill Rd.; 919-642-0022; hickorymountainantiques.com
•
Purportedly the nation's largest source of antique English stained glass, this shop has aisles upon aisles lined with stacked panes of windows imported from churches, homes, schools and pubs throughout England. 17 Paynes Rd.; 919-545-3008; paynesglass.com
Paynes Antique English Stained Glass
• Hickory Mountain Antiques and Country Store
 SHOP AROUND THREE MORE VINTAGE STORES TO VISIT IN PITTSBORO
" You can spend all day there from open to close and still find something you haven't done the next day. " Best Museum Best Event Space 2022 433 W. Murray Ave, Durham, NC 27704 lifeandscience.org The919-220-5429Museum of Life and Science is one of the top-rated destinations in North Carolina. It's an interactive science center, a nature park with animals, and 84-acres of open-ended experiences. We've got bears, dinosaurs, butterflies, train rides, treehouses, stuff from outer space, and a 20-foot waterfall. Visit today!
If you'd like to absorb some inspiration before you begin your own journey with clay, the work of several potters is often on display at the Pittsboro Gallery of Arts. And, if you're ready to get serious in pursuing the craft, the NC Arts Incubator in Siler City has ceramics studios available for rent. – by Zenda Douglas CM
ebbie Englund and Lara O'Keefe offer classes and workshops as well as private lessons at Chatham Clay Studio in Pittsboro. Courses include beginning and intermediate wheel-throwing, hand-building and clay sculpture skills. An introductory ceramics class called "Morning in the Mud'' is open to prospective potters ages 9 and up (kids must be accompanied by an adult). This class begins June 25 at a cost of $75. An eight-week class for ages 11 to 18 is offered on Tuesdays at 12:30 p.m. through June. For the rest of summer, check the website for additional classes, like an advanced workshop on face mugs and surface decoration treatments. chathamclaystudio.com
 Potter Bronwyn Watson of Green Turtle Studios in Siler City has small group beginner classes this summer focusing on hand-building. Weekly sessions run for five weeks. Gallery and studios are open to the public. greenturtleclayart.com
92 CHATHAM MAGAZINE SUMMER 2022 SUMMER GUIDE
Pittsboro.ClayatpotteryweeklyattendStudentsABOVEtheteenclassChathamStudioin
 Doug Dotson, a master potter based in Pittsboro, offers classes at various times during the year through Chatham Clay Studio and Central Carolina Community College. dougdotsonpottery.com
D
STUDIOCLAYCHATHAMOFCOURTESYPHOTO FIRE IT UP READY TO START A NEW HOBBY THIS SUMMER? LEARN TO SPIN A POTTERY WHEEL!
meeting your breakfast, lunch, dinner needs and everything in between 58 Chapelton Court | Chapel HilL | The veranda at briar chapel breakawaync.co | 984.234.3010 |   NEw Carrboro location coming soon. Follow us on Instagram @breakawaycarrboro 
94 CHATHAM MAGAZINE SUMMER 2022 Ten 4- to 6-yearold thetheirhoppedstudentsoffbusfrom BriarChapelSchoolPrimroseofHillatChapel in April daybrightentotheofafew residents at Galloway Ridge at Fearrington as part of the grandmothersMarchtheprogram.Adopt-a-GrandparentItwasthefirsttimesincepandemicshutdownin2020thatadopted Nancy SILVER LININGS O F FRIENDSHIPSNEW LOCAL PRESCHOOLERS CONNECT WITH OLDER ADULTS TO HELP OVERCOME ISOLATION BY ELIZABETH KANE PHOTOGRAPHY BY JOHN MICHAEL SIMPSON White, Fran Spaeder, Marie Barbieri, Phebe Johnson, Marge Snelling and Barb Gordon welcomed the young children into a community room to play games, make crafts and enjoy story time together. For the majority of this school year, students from one elementary, one kindergarten and two pre-K classes crafted greetings, posters and drawings for according"grandmothers,"theirtoJanice Greiner, curriculum coordinator at Primrose.  ABOVE A group of MarieartworkAllenRIGHTFearrington.Ridgeatgrandmothers"theirdrawingsChapelatChapelSchoolPrimrosefrompreschoolerstheofHillBriarmakefor"adoptedGallowayatConnorshareshiswithBarbieri.
SUMMER 2022 CHATHAM MAGAZINE 95
12 Consecutive Years of  Ratings. The highest achievable in Assisted Living! Cambridge Hills Assisted Living is committed to being the area's premier senior living community. We strive to enhance each resident's quality of life with award winning activities programs and quality of care. 140 Brookstone Lane, Pittsboro NC 919 545 9573 celebrating 16 YEARS OF EXCELLENCE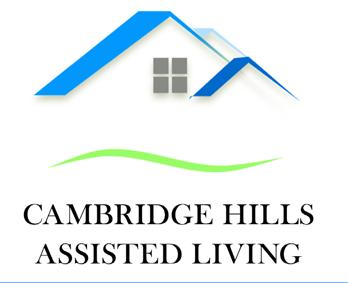 Twin Rivers Independent Senior Living is a cozy, 31 unit community that feels like home. Residents lead an independent lifestyle, in their own apartments, while enjoying the social activities offered by our caring staff. We pride ourselves in having a hometown feel and caring staff who become like family. Both communities are locally, veteran owned. silver-thread.com 25 S. Rectory Street, Pittsboro NC 919 545 0149 IN SENIOR LIVING, IN CHATHAM COUNTY INDEPENDENT LIVING
CM ROW
Primrose School of Chapel Hill co-owner Melissa Mart says its Adopta-Grandparent program with Galloway Ridge began in 2019. The school and the resident facility is just about 2½ miles apart along 15-501. "This program creates opportunities for young children and [older adults] to develop respectful, positive relationships through engaging interactive experiences," Melissa says. "The program provides children the chance to be of service, feel needed, develop sensitivity and respect the needs of others. For the [adopted] grandparent, the program offers an opportunity to share talents, knowledge and friendship with the children."
Then, COVID-19 hit. "Since the pandemic, we [were] unable to visit in person, and the program shifted a bit to enable more one-on-one experiences," Melissa says.
"It really gives back to the residents here," Breanna says. "I think that our community should really take into consideration what these little kids are doing for our older population, and maybe take a page out of their playbook.
"We had the children make cards," Janice says. "And we did that a couple of times, where we just dropped off [around] 40 or 50 cards that the children had made, and they were distributed as needed in the facilities [to] whoever needed a card that day."
FRONT
98 CHATHAM MAGAZINE SUMMER 2022
The school worked with Breanna Walker, the lead resident enrichment coordinator at Galloway Ridge, to figure out a new plan.
Breanna says she's seen how the children add fulfillment to the lives of the people at Galloway Ridge.
"I think it's a great opportunity for children to give back to their community," she adds. "I have a 4-yearold myself, and I always try to encourage giving out as much love and kindness as possible. I think that this program is the embodiment of that."
Ian Allen.andGraceBarbJohnson,CharlotteElenaMargeMarilynPhebeOliverNancyBACKGraceLiamEmmaWierzbicki,Porrua,WhiteandMounce.ROWWhite,Bailey,Johnson,Fox,Snelling,Farrell,Gordon,MabryConnor
Spring into action Preventive, Restorative & Cosmetic Dentistry | Welcoming New Patients Mandy Ghaffarpour, DDS & T. J Dakermanji, DMD and Alexandra Yarborough, DDS, FACP 104 N. Elliott Rd, Chapel Hill, NC 27514 | 919.942.7163 | StudioGDentist.com Experience the gentle side of Dentistry NOW PROSTHODONTICSOFFERINGSERVICES STUDIO G IS A PANKEY PRACTICEPHYLOSOPHY 2010-2022
Perri andsmall-businessindividuals,worksKershwithfamilies,ownersandstudentstohelpthemgetandstayorganizedthroughhercompany,NeatFreakProfessionalOrganizing.ShecurrentlyservesastheimmediatepastpresidentoftheNorthCarolinachapteroftheNationalAssociationofProductivityOrganizingProfessionals.Learnmoreaboutherat neat-freak.com BY PERRI KERSH
So much about our home and how we live in it has been dictated by our children for the last 20-plus years. From where we lived (access to quality schools, a yard to play in, children in the neighborhood) to how we lived (so much baby equipment, child proofing, Lego management, playrooms, then teen rooms and more … ), our home was very much focused around our kids. And I wouldn't have it any other way! However, this fall we will send our youngest off to college and officially become empty nesters while also moving into a new home we're building. This bittersweet lifestyle change and upcoming move has me thinking about transitioning to life in a home that is more focused on us rather than our offspring.
First, have a family conversation about your plans. Discuss your desire to downsize and get everyone on the same page so you can avoid heartache or hurt feelings. Talk about plans to repurpose space, prioritize what family members want to keep and avoid making assumptions about things your kids might want (I promise you … they really don't want your old stuff). Next, daydream about your home and how it's going to work for you. Part of this experience may include looking at the functions of the rooms in your house. Could a spare bedroom now work as a home office or hobby space? If your teens had a hangout space in your basement, could you turn that into a home gym? Maybe your underutilized dining room can become a cozy den. Focus on the people living in the house full time, and make the space work for you. When it's time to declutter, start with the simple stuff. Clothing your children left behind and haven't worn for more than a year is unlikely to be worn. And I've yet to meet a Gen Z individual who is interested in all of their schoolwork from K-12. Old toys, gaming systems, art supplies, cords
100 CHATHAM MAGAZINE SUMMER 2022
For many, the idea of downsizing your belongings sounds like something done just prior to moving into a retirement community. But it can be very freeing to hit the reset button a little earlier in life (and trust me, your future self will thank you!) and assess what you have in your home once your kids are leaving for their next big adventure. Downsizing your possessions by letting go of things you no longer need, use or love is a great way to mark this next stage of life, whether your plan is to simplify and stay put, or you're ready to move into a smaller space. I'll share a few of my favorite tips below and hopefully inspire you to tackle your own empty nesting tasks this year!
EMPTYING NESTYOUR
Become a Member TODAY! 919.545.2133 Follow us on Facebook! 2021 Saltwater Filtration Heated Pool / Hot Tub Group Exercise Classes Pilates TrainingReformer Indoor PersonalTherapeuticCushionedSuspendedTrackMassageTraining Monday - Friday 6 a.m. - 7 p.m. Saturday 8 a.m. - 4 p.m. Sunday CLOSED Call for our most up-to-date hours and services. 100 Clynelish Close 919.545.2133 Pittsboro, NC 27312 DukeFitnessFearrington.com thepay date If you join on June 1, you will only pay $1 as your enrollment fee! ENDS JUNE 30,2022

from outdated iPhones, T-shirts from every rec sport they played – it's time for this stuff to go! Don't overlook the attic or storage closets where broken toys and games with missing pieces might be lingering. Get ruthless, and let go of these relics from the past. Precious memorabilia can be more challenging, so I recommend saving that category for last. If your child was passionate about an activity throughout their youth, it's likely there are trophies or ribbons or equipment left behind.
102 CHATHAM MAGAZINE SUMMER 2022 RETIREMENT centralpiedmonturgentcare.com919-663-39111011 High Point Street, Randleman, NC 27317 101 Walmart Supercenter, Siler City, NC 27344
Central WE'RE
NEARCLINICURGENTANCAREYOU smallertoyou'restaysimplifyyourlife,nexttogreatorneed,noofbypossessionsyourDownsizinglettinggothingsyoulongeruseloveisawaymarkthisstageofwhetherplanistoandput,orreadymoveintoaspace.
Our goal as we transition into more adult relationships with our kids is to have mutual respect for our spaces and their things. We want our children to come visit often. We want to keep them comfortable, but not so comfortable that they can't launch. Healthy boundaries and communication is part of what allows us to enjoy our young adult kids! There are plenty of fresh starts out there waiting for all of us … don't let your old clutter trip you up on your way out the door. CM
Piedmont Urgent Care is a urgentstate-of-the-artcarecenter focused on providing andNorthtoandcompassionateconvenient,impeccablecaretwolocationsincentralCarolina:SilerCityRandleman. OPENDAYSDAYSSEVENAWEEK!AWEEK!
Consider setting a limit on how much can be kept by giving your child a container and letting them fill it with the things that have the most meaning. Perhaps they can snap a picture of some items and then let them go. Just keep in mind, it isn't your responsibility to become a storage facility for everything your child has saved up until this point.
On the flip side, perhaps it's you, the parent, who is more sentimental about your child's keepsakes. If so, just keep in mind that you don't have to create a museum of your child's time in your home to hold on to special memories. A small representative sample of their artwork, their stories or their mementos can be a nice way to revisit their childhood without filling an entire room.
1-800-458-6756 www.carolinameadows.org Carolina Meadows offers the EQUITY ADVANTAGE TM When it comes to retirement living, Carolina Meadows offers more. Here, you'll find beautiful homes which are customized for you, vibrant surroundings, diverse dining options and endless opportunities for the mind, body and spirit. Can your retirement home be your dream home? MORE COMFORT. "We have enjoyed living at Carolina Meadows from the first day we moved into our spacious villa. The open, custom layout suits our relaxed—TAIMIlifestyle." LIVE MORE A CONTINUING CARE RETIREMENT COMMUNITY
Angela de Muinck, director of activities at Cambridge Hills Assisted Living, stresses the importance of a balanced, healthy diet without a lot of sugar and salt. High blood pressure can be a big issue for some older adults, so eating plenty of fruits and vegetables as well as drinking a lot of water is important.
here's a multitude of information available online about how to financially prepare for retirement but not nearly enough resources to help older adults prepare physically, emotionally and mentally for this major transition. With these five tips, you can feel confident about the next phase in life.
STAY ACTIVE
HAPPYRETIRE
104 CHATHAM MAGAZINE SUMMER 2022
Taylor and Angela both agree on the importance of maintaining an active lifestyle in retirement and walking.recommend"It'sone of the best exercises there is and can be done anywhere, anytime," Taylor says, adding that doing it outside is also a great way to boost your mood and productivity. "[It] can help improve vitamin D levels, which keeps our bones strong as we age," Taylor points out. Retirement looks different for everyone. Now is the time to think ahead and look forward to new experiences. Angela says that many of the Cambridge Hills residents wished that they had traveled more in their lives. You don't want to have any regrets, so get out there and cross things off your bucket list. Retirement doesn't have to be intimidating; it can be just as exciting and fun as anything else, as long as you're prepared.
MEDITATE Many older adults find it helpful to begin a meditation practice, says Stephanie Winegar member services manager at the Duke Center for Living at Fearrington. Meditation is proven to prevent mental deterioration and keep the brain healthy as you age. It is also a great practice to stay centered and reduce anxiety and depression.
KEEP A HEALTHY DIET
Limiting sugar and processed foods is also something to pay attention to, though Angela says an occasional sweet treat is OK. We won't tell if you don't!
CM
STAY SOCIAL Join local community clubs and really dive into your hobbies. Older adults tend to isolate as they age, so making sure to have a strong social circle is paramount to a happy retirement. "This is the time to take your hobby or passion to the next level," Jimmy says. Volunteering is a great way to meet new people both inside and outside your community. It's proven to boost happiness and is a fulfilling use of your time.
"The best aging plan is rooted in preparation and making sure that you are equipped to live independently in your home for as long as possible," says grants and communications director Jimmy Lewis at Chatham County Council on Aging. It is important that you're mentally ready to head into retirement as well as fianancially prepared. "Do not let an abundance of time turn into too little time when it comes to being prepared," Jimmy says.
"Meditation focuses on being aware in the moment, and it can happen in all shapes and forms," says Taylor
BY DELANEY GALVIN BE PREPARED
Blumenfeld, a colleague of Stephanie's. The fitness manager notes that "becoming aware in the moment can help you face difficult decisions and situations."
T
Twin Lakes Community is a neighborhood where longtime friends are as important as long-term care. Where independence is treasured. And where the transition isn't about what you give up, but what you've gained. You'll discover we're more than a Life Plan Community. Twin Lakes is a place where you can live the way it matters most to you. all over. And then decide to
stay.
Ministries of Alamance
North
ey come from
A Retirement County, Carolina BURLINGTON
division of Lutheran
twinlakescomm.org336-538-1572NC
PEACE, LOVE & Retirement WWW. GALLOWAYRIDGE .COM Galloway Ridge at Fearrington 3000 Galloway Ridge Pittsboro, NC 27312 CALL US AT 919-545-2647
WITHRETIREMENTCOMMUNITY quality care combined with kind-hearted residents makes this
It's our priority to make sure residents have peace of mind, knowing that all of their health care services are within reach.
placecommunitywelcomingawonderfultocallhome. GALLOWAY RIDGE EXISTS TO INSPIRE AND TO ASSURE EACH RESIDENT A AND meaningfulengaged lives life ANDSUPERIOR QUALITY OF care.
Medical Direction Provided By PEACE OF MIND
LOVE FOR LIFE As a resident, your lifestyle will transform to one that exudes creativity, passion, and purpose.
Our
108 CHATHAM MAGAZINE SUMMER 2022 2022 DIRECTORY OF CONTINUING CARE, ASSISTED LIVING, INDEPENDENT LIVING, 55+ LIVING AND COHOUSING RETIREMENT COMMUNITIES ASSISTED LIVING COMMUNITIES BROOKDALE CHAPEL HILL ASSISTED LIVING 2220 Farmington Dr., Chapel Hill Respite care offered. Entrance Fee One-time community fee, call for pricing Monthly Fee Range Call for pricing Contract Options Month-to-month Medicare Certified No Long-Term Care Insurance Accepted Contact Information 984-363-6069; brookdale.com BROOKDALE CHAPEL HILL ALZHEIMER'S AND DEMENTIA CARE 2230 Farmington Dr., Chapel Hill Respite care offered. Entrance Fee One-time community fee, call for pricing Monthly Fee Range Call for pricing Contract Options Month-to-month Medicare Certified No Long-Term Care Insurance Accepted Contact Information 984-363-6069; brookdale.com BROOKDALE DURHAM ASSISTED LIVING AND DEMENTIA CARE 4434 Ben Franklin Blvd., Durham Respite care offered. Entrance Fee One-time community fee, call for pricing Monthly Fee Range Call for pricing Contract Options Month-to-month Medicare Certified No Long-Term Care Insurance Accepted Contact Information 984-363-6069; brookdale.com BROOKDALE MEADOWMONT ASSISTED LIVING AND DEMENTIA CARE 100 Lanark Rd., Chapel Hill Respite care offered. Entrance Fee One-time community fee, call for pricing Monthly Fee Range Call for pricing Contract Options Month-to-month Medicare Certified No Long-Term Care Insurance Accepted Contact Information 984-363-6069; brookdale.com CAMBRIDGE HILLS ASSISTED LIVING 140 Brookstone Ln., Pittsboro This all-inclusive facility, which has served the community for 16 years, has a 38-bed memory care unit, private and semi-private rooms. Award-winning activity programs enhance quality of life for residents. Entrance Fee Community fee of $1,500 Monthly Fee Range $4,150 – $6,250 Contract Options None. Requires 14-day notice before moving out Refund Options Prorated for the first month from the move-in date Medicare Certified No Long-Term Care Insurance Accepted Minimum Age 65 Contact Information Ronda Stubbs, 919-545-9573 or ronda@silver-thread.com; cambridgehillsal.com CAMBRIDGE HILLS ASSISTED LIVING 5660 Durham Rd., Roxboro Entrance Fee Call for pricing Monthl=y Fee Range Call for pricing Refund Options Requires 14-day notice Medicare Certified No Long-Term Care Insurance Accepted Minimum Age 55 Contact Information Tracey Maloney, tmaloney@cvsliving.com; 336-598-4697; cambridgehills.com CALYX LIVING OF DURHAM 4214 Guess Rd., Durham Entrance Fee Application fee required, call for pricing. Monthly Fee Range Call for pricing Contract Options Monthly rate includes care, dining, activities, laundry and housekeeping Refund Options 14-day notice required Medicare Certified Not applicable Long-Term Care Insurance Not required but accepted Minimum Age 60 Contact Information 919-471-0091; calyxseniorliving.com CAROLINA RESERVE OF DURHAM 4523 Hope Valley Rd., Durham Entrance Fee Call for pricing Monthly Fee Range Call for pricing Contract Options Month-to- month, 2 weeks' notice required before moving out Long-Term Care Insurance Accepted Minimum Age 55 Contact Information 919-892-6688; carolinareserveofdurham.com 
At Ritter Endodontics, our priority is to deliver the highest quality Endodontic care (root canals) in a pleasant and compassionate environment to ensure an outstanding experience everytime. Dr. Alessandra Ritter DDS, MS passion your dental health is our 501 Eastowne Dr., Ste. 155, Chapel Hill, NC 27514 • 919-403-5000 • ritterendo.com • 
Minimum Age 62 Contact Information 919-384-2475, 800-960-7737 or 919-238-1159 for general inquiries; croasdailevillage.org 
Refund Options Upon departure, resident/estate receives refund based on Entry Fee calculation and, if applicable, additional 50% of equity in the residence; calculation is current Entry Fee minus remarketing and refurbishing fees compared to original Entry Fee, and then sharing in appreciation of unit if new balance exceeds original payment.
Contract Options Fee for Service: Entrance fee and monthly payments cover housing, residential services such as meals and housekeeping and some health-related services. Advanced levels of health services are provided at per-diem rates. Utilities bundled.
Medicare Certified Yes Long-Term Care Insurance Not required; could help pay for discounted per diems. Minimum Age 65 (co-applicant must be at least 55)
THE CEDARS OF CHAPEL HILL 100 Cedar Club Circle (Meadowmont), Chapel Hill Purchase Price Range $300,000s – $800,000s* Monthly Fee Range $3,283 – $6,619
Contract Options *Equity: Actual real estate purchase, with transfer of ownership of the unit. If resident moves to health center, no added amount except two meals per day. After 90 days, member pays discounted rate. Refund Options Not applicable because of ownership
Medicare Certified Yes Long-Term Care Insurance Not required Minimum Age 62 (co-applicant must be at least 50)
Medicare Certified Yes, Medicare Part B Long-Term Care Insurance Not required, but welcome Minimum Age 55 Contact Information 919-942-4014; 800-458-6756; carolinameadows.org
Contact Information 919-259-7000; 877-433-3669; cedarsofchapelhill.com
Refund Options
Declining Refund: Option 1: Pay lower entry fee; refund declines at rate of 2% per month; after 50 months, no refund. Option 2: 50% Refund – pay higher entry fee; refund declines at a rate of 2% per month until 50% of residence fee is accrued; refund limited to 50%. Option 3: 90% Refund – pay higher entry fee; refund declines at a rate of 2% per month until 10% of fee is accrued; refund limited to 90%.
110 CHATHAM MAGAZINE SUMMER 2022 RETIREMENT GUIDE CHATHAM RIDGE ASSISTED LIVING & MEMORY CARE 114 Polks Village Ln., Chapel Hill Entrance Fee One month's rent Monthly Fee Range Starting at $4,600 Contract Options Month-to-month Long-Term Care Insurance Accepted Minimum Age 55 Contact Information navionseniorsolutions.com/communities/chatham-ridge919-883-9767; THE LAURELS OF CHATHAM (SKILLED NURSING AND REHAB FACILITY) 72 Chatham Business Dr., Pittsboro Monthly Fee Range $8,190 - $11,640 Medicare Certified Yes, also accepts Medicare HMO, commercial insurance and Medicaid Long-Term Care Insurance Not accepted Contact Information Facility: 919-542-6677, Admissions: 919-302-7862; laurelsofchatham.com MEBANE RIDGE ASSISTED LIVING & MEMORY CARE 1999 S. NC Hwy. 119, Mebane Entrance Fee One month's rent Monthly Fee Range Starting at $3,195/month Contract Options Month-to-month Long-Term Care Insurance Accepted Minimum Age 55 Contact Information navionseniorsolutions.com/communities/mebane-ridge919-737-7251; TERRABELLA 1911 Orange Grove Rd., Hillsborough Entrance Fee $2,000 Contract Options Month-to-month Medicare Certified Yes Long-Term Care Insurance Accepted Minimum Age None Contact Information 919-732-9040; terrabellahillsborough.com CONTINUING CARE RETIREMENT COMMUNITIES (CCRC) CAROLINA MEADOWS 100 Carolina Meadows, Chapel Hill A vibrant community where residents live a lifestyle of wellness and engagement. The 168-acre campus includes a nine-hole golf course, pristine walking trails, tennis courts, community gardens and more. Residents enjoy six distinctive dining venues, a state-of-theart wellness center and an auditorium that offers many fascinating lectures and performances. Entrance Fee Range $133,600 – $798,500 Monthly Fee Range $3,038 – $4,996 Contract Options Fee for Service: Housing, residential services and guaranteed access to health-related services in exchange for entrance fee and monthly fee. Health-related services are provided at per diem rates, which vary. Home Care services are also available. Equity: See below.
Modified: Entrance fee and monthly payments cover housing, residential services such as meals and housekeeping and some health-related services. Health-related services are provided at a discounted rate. Refund Options Declining Refund: Pay entry fee; full refund in first 90 days; refund declines at rate of 2% each additional month; after 50 months, no refund.
Contact Information 919-968-4511; 800-518-9333; carolwoods.org
Contract Options
CAROL WOODS 750 Weaver Dairy Rd., Chapel Hill Entrance Fee Range $106,000 – $522,500 Monthly Fee Range $2,466 – $5,697
CROASDAILE VILLAGE 2600 Croasdaile Farm Pkwy., Durham Set on 110 acres in a pastoral setting, which provides a country feel fewer than 6 miles from downtown Durham and 3 miles from Duke University. Croasdaile is within the distinguished residential neighborhood of Croasdaile Farm. Residents enjoy numerous green spaces with yards, gardening and plenty of walking trails, a dog park, lakes and the security of a full continuum of care on-site. The central campus buildings are connected, with a state-of-the-art wellness center, large heated pool, auditorium, woodworking shop, art studio, multiple dining venues and a chapel.
Entrance Fee Range $61,097 – $339,233 (includes single and double occupancy) Monthly Fee Range $2,152 – $4,921 (single occupancy with second person fee $1,361 on all residential homes)
Medicare Certified Yes; rehab on-site Long-Term Care Insurance Not required, but welcome
Call to schedule a visit today! 336-396-8639 1860 BROOKWOOD AVE, BURLINGTON, NC VILLAGEATBROOKWOOD.ORG At The Village at Brookwood, you'll find an intimate community nestled among parks and walking paths, with opportunities to stay active, both physically and mentally. Centrally located in Burlington, NC, you'll find all the options you need to build the life you've planned. Cultivate Your Mind BestFIND THE OF ALL WORLDS YOU CAN HAVE IT ALL WITHOUT THE WORRY AT A Life Plan RetirementCultivateCommunityYour Soul
GLENAIRE 4000 Glenaire Circle, Cary Entrance Fee Range $69,000 – $769,000 Monthly Fee Range $2,684 – $5,599 Contract Options Modified: Entrance fee and monthly payments cover housing, residential services such as meals and housekeeping and some health-related services. Health-related services are provided at a subsidized rate or are free for a specified number of days.
THE TEMPLETON OF CARY Brightmore Dr., Cary Entrance Fee Range N/A. Community fee is equal to one month's rent. Monthly Fee Range $4,620 – $7,665 Contract Options Rental community with 13-month lease, but can give 30-day notice at any time. Certified Yes, for skilled nursing Long-Term Care Insurance Yes Minimum Age 62 (for couples at least one spouse must be 62) Contact Information 984-200-3688; thetempletonofcary.com
The Arbor, a Medicare-certified health care center, is connected to the main building and offers 96 private rooms for assisted living, memory care and skilled nursing. The residents of the 52 independent living villas have a short walk to all of the amenities of the main building. The Galloway Ridge WellPlex allows residents to maintain their optimal level of health and wellbeing. It includes the Duke Center for Living, a 20,000-square-foot fitness center, Duke Primary Care and the Center for Physical Rehabilitation For on-campus primary care services, residents can choose between UNC Health Care within the main building or Duke Primary Care in the WellPlex. Residents and staff volunteer thousands of hours each year to local agencies and partnerships.
Extensive: Entrance fee and monthly payments cover housing, residential services such as meals and housekeeping and unlimited assisted living, memory care and skilled nursing. Additional meal fee required as one moves from one level of care to another.
Insurance
Contract Options
Modified:
Refund Options Declining Refund: Option 1: Time- Sensitive – Pay lower entry fee; refund declines at rate of 4% in first month; 2% each additional month; after 4 years, no refund.Option 2: 90% Refund, Not Time-Sensitive – Pay higher entry fee; receive 90% of what you paid in. Option 3: 75% Refund, Not Time-Sensitive – Pay higher entry fee; receive 75% of what you paid in.
Minimum
GALLOWAY RIDGE AT FEARRINGTON 3000 Galloway Ridge Rd., Pittsboro Crafted with heart, soul and Southern charm, Galloway Ridge is a secure, health-conscious lifestyle destination. The 50-acre campus is just south of Chapel Hill and adjacent to Fearrington Village, an 1,100-acre planned community, offering miles of trails and sidewalks. Jordan Lake and the Haw River are just a short distance away for outdoor enthusiasts.
62)
e
Medicare Certified Yes Long-Term Care Insurance Not required, but welcome Minimum Age 65 (co-applicant must
searstone.com SPRINGMOOR 1500
Medicare
Medicare Certified Yes Long-Term Care Insurance Not required Minimum Age 62 Contact Information 919-545-2647; gallowayridge.com
Medicare
housing,
Refund Options Option 1: Declining Refund – refund declines at rate of 2% per month for 48 months. Option 2: 50% refundable. Option 3: 90% refundable.
Monthly
Medicare Certified No Long-Term Care Insurance Not required Minimum Age 62 Contact Information 919-848-7080; springmoor.org
Refund

The Forest retains $10,000 of each person's entry fee as a health care reserve. The remaining balance of the entry fee, the residence fee, is refundable based on the following plan: 2% of the Residence Fee accrues to The Forest at Duke each month. The refund decreases to zero over 50 months. be at least Contact 919-490-8000; 919-278-9729; forestduke.org
Entrance
for pricing Contract
Information
Entrance Fee Range $236,000 – $1,331,000 Monthly Fee Range $3,529 – $8,215
SEARSTONE 17001 Searstone Dr., Cary Entrance Fee Range $389,000 – $909,000 Monthly Fee Range $3,550 – $7,950; Second person fee of $1,590 Contract Options Type A LifeCare contract. Residents pay a one-time LifeCare fee to cover costs of assisted living, skilled nurses and/or memory support. The LifeCare program has significant tax advantages and works well with long-term care policies. Options fee 100% refundable Certified No Long-Term Care Yes Age 62 Contact Information 919-234-0339; info@searstone.com; Sawmill Rd., Raleigh Fee Rang Call for pricing Fee Range Call Options Housing, residential services and some health-related services in exchange for entrance fee and monthly fee, which includes 30 days of free health care (with a maximum balance of 90 days), then is available at a discounted rate. Refund Options Option 1: Life Occupancy – Residence & Care refund declines at 4% per month for 25 months, then no refund. Option 2: 50% Life Equity – refund declines at 2% per month for 25 months. The remaining 50% is returned to the resident or estate after residency is terminated and within 30 days of re-occupancy of the residential unit. Option 3: 100% Life Equity – 100% of the Residence & Care fee is returned to the resident or estate after residency is terminated. The refund is available, once residency is terminated, six years after initial move-in date, or 30 days after re-occupancy of the residential unit, if six years has passed.
Medicare Certified Yes Long-Term Care Insurance Not required Minimum Age 62 (co-applicant must be at least 58) Contact Information 919-460-8095; 800-225-9573; glenaire.org
THE FOREST AT DUKE 2701 Pickett Rd., Durham Celebrating 30 years of community, The Forest at Duke is a vibrant continuing care retirement community located in the heart of Durham. Homes, cottages, apartments – each offer spacious, contemporary living with access to a range of amenities coupled with wellness. At The Forest, residents discover a retirement that is as varied, engaging and multifaceted as you are. The Forest strives to strengthen the community and organizations that enrich the lives of Durham residents. Entrance fee and monthly payments cover residential services such as meals and housekeeping, and some health-related services. Health-related services are provided at a greatly discounted rate and are free for a specified number of days. Options
Refund
215
Entrance
Entrance Fee Range Call for pricing Monthly Fee Range Call for pricing Contract Options Modified:
Galloway Ridge's main building includes 248 independent living apartments, library and business center, living room, Chapin Auditorium, Weathersfield Café, Bistro Dining Room, Camellia Fine Dining Room, Belties Lounge, billiards room, Players Lounge, a movie theater with stadium seating, art studio, woodworking shop, multiple meeting spaces and conference room.
112 CHATHAM MAGAZINE SUMMER 2022 RETIREMENT GUIDE
AUTO • HOME • BUSINESS • LIFE
- ANGELA K.
CHANWRIGHTINSURANCE.COM 150 PROVIDENCE ROAD, STE. 100-A, CHAPEL HILL 919.341.1606Ihave been with this insurance agency for auto and home insurance for over 5 years now and even kept them when I moved because they were so helpful, organized, and offered great rates. I fortunately didn't have any accidents up until now, but can say that following a recent accident Chan has been super helpful and genuinely seems to care for the well-being of his customers. I was recommending this agency to others before now, and will absolutely continue to recommend them to anyone who is searching for a great insurance agency.
THE VILLAGE AT BROOKWOOD 1860 Brookwood Ave., Burlington The Village at Brookwood's intimate size allows the building of strong friendships. Residents can participate in a full array of physical activities that promote healthy living, feed their competitive spirit with fun games and mental challenges, de-stress with their favorite hobby or just relax. The community prides itself on its dining, including two newly renovated options: the Edith Street Café and Lakeside Dining, plus a brand new bistro. Enjoy an engaging conversation with friends over a meal prepared by the executive chef while the dining staff tends to your every need.
Entrance Fee Range $55,000 – $415,000 Fee Range $1,683 – $3,877 Options Fee-for-service 50% (co-applicant must be at least 62)
An intentional community that draws people from all over the but all residents have at least one thing in common: They want a well-rounded life surrounded by people who are engaged and living purposefully. More than 550 people in independent living enjoy the 218-acre community and all the amenities that create a lifestyle where people of all types thrive. In addition to the spacious campus, this is a unique CCRC: there's no mandatory meal plan; Twin Lakes offers comparably lower fees; and the neighborhoods are filled with people from diverse backgrounds and life experiences.
Contact Information 336-538-1572; twinlakescomm.org
WINDSOR POINT
Contact Information 336-570-8440; 800-282-2053; villageatbrookwood.org
Contract
Monthly
country,
1221 Broad St., Fuquay-Varina Entrance Fee Range $55,000 – $185,000 Monthly Fee Range $3,635 – $4,430 for independent living; $3,846 –$6,592 with health-related services
refund available Medicare Certified Yes Long-Term Care Insurance Not required Minimum Age 62
Refund Options Declining Refund: Option 1: Standard Refund is declining over 47 months. 50% and 90% Refund plans are also available.
Option 2: Fee for Service – Standard Refund declines over 47 months.
Contract Options Housing, residential services and specified amount of health-related services in exchange for the entrance and monthly fee. Refund Options Declining Refund: Option 1: Life occupancy entrance fee; pay up front and 2% taken out each month over a 50-month period, after 50 months there is no refund; before then, pro-rated refund available. Option 2: 50% Refund; refund declines at a rate of 2% per month for 25 months until 50% of residence fee is accrued; refund received only after resident passes away or moves. 
114 CHATHAM MAGAZINE SUMMER 2022 Hearing Health Care Services has been providing services to the Durham, Chapel Hill, Pittsboro, and Hillsborough communities since 1994. Our professional services include:  Comprehensive hearing evaluation and diagnosis  Fitting of a range of digital hearing aid technologies  Routine hearing aid maintenance and supplies  Auditory training to improve aided hearing ability  Tinnitus evaluation, counseling, and strategiesmanagement  Earplugs for swimming  Auditory processing disorder (APD) evaluations  Cochlear implant evaluations and programmingdevice  Custom hearing protection for musicians, hunters, and more  Custom in-ear monitors for musicians  Group educational seminars on hearing loss and treatment 919-489-0995 | hearinghealthcarenc.com 1515 NC 54 Hwy, Suite 100 | Durham, NC 27707 Hear. Everything. 2022 RETIREMENT GUIDE TWIN LAKES 3701 Wade Coble Dr., Burlington
contract only Refund Options 30-month declining refund and
Medicare Certified Yes Long-Term Care Insurance Not required, but can help with costs related to Assisted Living, Memory Care or Skilled Care for Fee-forService or LifeCare plans Minimum Age 62 (co-applicant must be at least 55)
Entrance Fee Options start at $104,200 Monthly Fee Range $2,339 Contract Options Option 1: LifeCare: Garden Homes & Apartments, bundled services, campus amenities, maintenance and guaranteed future health care all covered by the entrance fee and monthly fee. When moving from one level of care to another, the monthly fee reflects a significant reduction of the daily per diem skilled nursing rate. Option 2: Fee for Service – Garden Homes & Apartments, limited bundled services, campus amenities, maintenance and guaranteed access to future health care are provided in exchange for entrance fee and monthly fee. Health-related services are provided at the per diem rate.
The Laurels of Chatham offers short-term care and outpatient rehabilitation services that include physical, occupational and speech therapy provided in our newly renovated state-of-the-art therapy gym. Our licensed staff therapist will work with your physician to increase your overall wellness and quickly advance your recovery for a new condition or the progression of an existing disease. Our Outpatient Program is customized for each guest to improve their function, confidence and quality of life while maintaining their normal routine at home. laurelsofchatham.com « 919 542 6677 72 Chatham Business Park Drive, Pittsboro, NC 27312 Orthopedic Pre/Post-Surgical Programs • Return to Work/Return to Sports Programs Bone, Joint and Muscle Disorders • Neurological Conditions • Pain Management Pulmonary Program • Low Vision Program • Arthritis Management Dementia or Cognitive Deficits • Debilitation • Cognitive Testing and Intervention 7 Day a Week Therapy for Short-Term Care Inpatient Guests The Laurels of Chatham employs our own in-house therapy team that provides the following services: OUTPATIENT THERAPY AT CHATHAM
The Osher Lifelong Learning Institute at Duke University is a welcoming community of older adults who share a love of learning. While our members are diverse in their backgrounds and interests, they enjoy exploring new and favorite topics together. Our program offers 200+ courses annually, online and in person. OLLI members discover new friends, volunteer opportunities and a renewed passion for life. No tests. No grades. No homework.
For more information, visit learnmore.duke.edu/olli
Connect Learn Engage
118 CHATHAM MAGAZINE SUMMER 2022 RETIREMENT GUIDE Medicare Certified Yes Long-Term Care Insurance Not required, but helpful Minimum Age 62 (co-applicant no younger than 55) Contact Information 919-552-4580; 800-552-0213; windsorpoint.com INDEPENDENT SENIOR LIVING ATRIA 5705 Fayetteville Rd., Durham Entrance Fee Equal to first month's rent Monthly Fee Range Independent living: $4,395 – $4,675/one bedroom; $4,600 – $5,395/two bedroom; cottages: $5,395 – $5,995 Contract Options Independent Living: No lease term, no buy-in, month-to-month rental with 60- day move-out notice. Assisted Living: No lease term, no buy-in, month-to-month rental with 14-day moveout notice. Refund Options 60-day notice to terminate independent living lease; no refund. Medicare Certified No, except for therapy services Long-Term Care Insurance Accepted if the resident meets the criteria of the policy Minimum Age 55 Contact Information 919-401-0100; atriasouthpointwalk.com BARTLETT RESERVE 300 Meredith Dr., Durham Entrance Fee One month's rent Monthly Fee Range $3,650 – $4,425 Contract Options Sign a year lease, but can give 60-day notice to leave Medicare Certified Therapy services are covered by Medicare Long-Term Care Insurance Accepted for personal care and veterans benefits Minimum Age 55 Contact Information 919-361-1234; Barbara Patterson, bpatterson@bartlettreserve.com; bartlettreserve.com DURHAM REGENT 3007 Pickett Rd., Durham Entrance Fee Range $2,750 – $4,250 Monthly Fee Range $2,200 – $4,200 on single occupancy, second-person fee Contract Options Month-to-month leases. All independent living. Medicare Certified No medical services included Long-Term Care Insurance N/A Minimum Age 55 Contact Information 919-490-6224; durhamregent.com EMERALD POND 205 Emerald Pond Ln., Durham Entrance Fee Range Community fee of $2,850 – $4,700 Monthly Fee Range $2,244 – $4,599 Contract Options Month-to-month leases. No buy-in fees. Refund Options Community fee non-refundable Medicare Certified No medical services included Long-Term Care Insurance N/A Minimum Age 55 Contact Information 919-493-4713; emeraldpond.net TWIN RIVERS INDEPENDENT SENIOR LIVING 25 S. Rectory St., Pittsboro This 31-unit complex offers a friendly, social and communal atmosphere for independent older adults. Staff is available on-call seven days a week, and residents have use of a communal kitchen, game room and other shared spaces. Entrance Fee $1,500 per person; second-person fee $500 Monthly Fee Range Starting at $2,000/one bedroom, $3,500/two bedroom; VA/public servant discounts available Contract Options None. Requires one 30/60 day notice prior to moving out Medicare Certified No Long-Term Care Insurance N/A Minimum Age 65 Contact Information 919-545-0149; 919-637-7117; michelle@silver-thread.com, silver-thread.com POST-ACUTE CONTINUING CARE SYSTEMS HILLCREST CONVALESCENT CENTER 1417 W. Pettigrew St., Durham Entrance Fee No deposit or application fee required Monthly Fee Call for pricing Contract Options All-inclusive monthly rate for short-term, long-term, assisted living or respite stays Refund Options Pay only for the days spent, any unused daily rate refunded Minimum Age N/A Contact Information 919-286-7705; admissions@hillcrestnc.com; hillcrestnc.com HILLCREST RALEIGH AT CRABTREE VALLEY 3830 Blue Ridge Rd., Raleigh Entrance Fee No deposit or application fee required Monthly Fee Call for pricing Contract Options All-inclusive monthly rate for short-term, long-term or respite stays Refund Options Pay only for the days spent, any unused daily rate refunded Minimum Age N/A Contact Information admissions@hillcrestraleighnc.com;919-781-4900;hillcrestnc.com HILLCREST HOME HEALTH OF THE TRIANGLE 1000 Bear Cat Way, Ste. 104, Morrisville Personal care, in-home support and companion care, and respite care. Contact Information 919-468-1204; agencydir@hillcresthh.com HILLCREST THERAPY & WELLNESS 4215 University Dr., Ste. B2, Durham Physical therapy, specialty treatments and wellness programs. Contact Information rehab.durham@hillcrestptw.com919-627-6700; 
Whether it's to remove one or more teeth, implants, or something more involved, you probably have a lot of questions and concerns. What are my options? What can I expect? Will I be in pain? It's normal to be apprehensive about a surgical procedure and at Chapel Hill Implant and Oral Surgery Center, we understand. That is why Dr. Hill has created a top notch facility and a team of professionals whose singular goal is to help you understand your options and make your procedure as stress-free as possible.
Meet Dr. David Lee Hill, Jr. People who meet Dr. Hill are quickly won over by his knowledge and easy-going style. He is a stickler for detail and in his profession, every little detail matters. His commitment to patient safety and surgical precision as well as his uncompromising philosophy toward care is reflected in the state-of-the-art surgical facility he has designed from the ground up. He also places emphasis on his patient's comfort and it showsfrom the warm and inviting surroundings to the caring staff, focused on the patient's well being. If your case calls for implant or oral surgery, let Dr. Hill and his capable team welcome you for a tour and a discussion about your unique needs.
Dr. David Lee Hill, Jr. Oral & Maxillofacial Surgeon 77 VilCom Center Drive, Suite 120 Chapel Hill, NC 27514 919-238-9961
Born to be wild, in a well-planned sorta way. Call 919-289-4476 and ride on over for a visit. When wanderlust calls, Fred and Ruth Porter don their leathers and hit the highway with confidence. With Croasdaile's lock-and-leave lifestyle, worries about homeownership — and just about everything else — are left in their dust. When it comes to enjoying your retirement, this is the place to goose the throttle. CroasdaileVillage.org
Bringing Healthy Smiles to Chapel Hill
SUMMER 2022 CHATHAM MAGAZINE 119
Owned and operated by United Methodist Retirement Homes, Inc.
CHAPELHILLORALSURGERY.COM
120 CHATHAM MAGAZINE SUMMER 2022 RETIREMENT GUIDE SIGNATURE HEALTHCARE OF CHAPEL HILL 1602 E. Franklin St., Chapel Hill Entrance Fee None. No application or deposit fee. Monthly Fee Range Call for pricing Contract Options All inclusive monthly rate for short-term, long-term or respite stays Refund Options Refunds for any days not used Medicare Certified Yes Long-Term Care Insurance Not required, but accepted Contact Information 919-967-1418; admission.chapelhill@ signaturehealthcarellc.com; shcofchapelhill.com 55+ COMMUNITIES CAROLINA ARBORS BY DEL WEBB 357 Carolina Arbors Dr., Durham Price Range of Houses Call for pricing Number of Units 1,256 Resale Status New and resale Average Size of Houses 1,100 – 2,600 sq. ft. Amenities Included 37,000-square-foot clubhouse, lifestyle director, fitness center, tennis courts, bocce ball courts, indoor pool, outdoor pool Sales Contact 984-219-705; carolinaarbors@delwebb.com; ourcarolinaarbors.com CAROLINA PRESERVE 115 Allforth Place, Cary Price Range of Houses high-$200s – low-$500s Number of Units 1,360 Resale Status Resale only Average Size of Houses 1,200 – 3,500 sq. ft. Amenities Included Tennis courts, bocce ball courts, indoor pool, outdoor pool, fitness center, clubhouse, pickleball court and access to Town of Cary Greenway Contact 919-467-7837; carolinapreserve.com CORBINTON AT KILDAIRE FARM 809 Churton Pl., Cary Price Range of Houses $400s – $500s Number of Units 60 Resale Status Resale only Average Size of Houses 1,698 – 2,175 sq. ft. Amenities Included Walking trail, dog park, yard maintenance, exterior home maintenance Sales Contact 888-523-9070; corbintonliving.com/cary; info@corbintonliving.com THE COURTYARDS AT ANDREWS CHAPEL 1007 Havenwood Ln., Durham Price Range of Houses Call for pricing Number of Units 120 Resale Status Resale only Average Size of Houses 1,500 – 4,000 sq. ft. Amenities Included Large clubhouse, outdoor swimming pool, fitness center, walking trails, pavilion Sales Contact Kaylee Daum, 919-289-5784; epconcommunities.com THE COURTYARDS AT O'KELLY CHAPEL 1601 Vineyard Mist Dr., Cary Price Range of Houses Call for pricing Number of Units 149 Resale Status Resale only Average Size of Houses 2,000 sq. ft. Amenities Included Clubhouse, outdoor swimming pool, fitness center, walking trails, access to the American Tobacco Trail Sales Contact Kaylee Daumm, 919-289-5759; epconcommunities.com FENDOL FARMS BY LENNAR IN BRIER CREEK 1003 White Bark Ln., Durham Price Range of Houses Call for pricing Number of Units 500 units Resale Status Primarily new Average Size of Houses 1,550 – 2,900 sq. ft. Amenities Included Clubhouse, fitness center, outdoor pool, bocce ball court, tennis courts, pickleball, community garden, dog park, walking trails, grandkids playground Contact lennar.com/new-homes/north-carolina/raleigh/durham/fendol-farms919-337-9420;
OVERTURE CHAPEL HILL Farrington Rd., Chapel Hill Imagine carefree, maintenance-free, 55+ active adult living where you can truly focus on yourself. This vibrant community offers spacious living, an engaging lifestyle and meaningful mind, body and social amenities. Experience newfound freedom in a beautiful setting
5910
that's close to everything. Price Range of Apartment Homes Starting at $1,550/monthly Number of Units 184 Resale Status N/A Average Size of Houses 604 – 1,365 sq. ft. Amenities Included Heated saltwater pool, outdoor lounge and terrace, fire pit, elevator-accessible floors, happy hours and yappy hours, fitness center and yoga studio, grand club room with demonstration kitchen, 24-hour self-serving barista coffee bar, media movie theater room, game room, arts and crafts room, on-site guest suite for friends and family, Lyft ride-sharing scheduling through management, 24-hour maintenance and carports available. Sales Contact 919-907-2200; overturechapelhill.com COHOUSING ELDERBERRY 60 Elderberry Ln., Rougemont Price Range of Houses low to mid-$200s Number of Units 18 Resale Status Resale only Average Size of Houses 700 – 1,200 sq. ft. Amenities Included Self-developed, community-oriented cohousing, hiking trails, community garden, community-shared tools and equipment and common house. Sales Contact Mary Bennett, 919-452-4222, mbkbennett@gmail.com; elderberrycohousing.com VILLAGE HEARTH COHOUSING 4900 Buttonbush Drive, Durham Price Range of Houses high-$200s – low-$400s Number of Cottages 28 Resale Status Resale only Average Size of Houses 650 – 1,150 sq. ft. Amenities Included Self-developed and self-governed, 55+ LGBTfocused (friends and allies welcome), intentional neighborhood, large welcoming front porches; community-oriented, large common house, workshop, clustered accessible cottages on 15 acres, walking trails, community garden. Contact 561-714-8009; villagehearthcohousing.com CM
Dr. Eva Ku Dr. Samir Naik 987 East Street | Suite H | Pittsboro, NC 27312 M - Th: 9:00-4:30 | Fri: by appointment 919.545.9500 | pittsborofamilydentistry@gmail.com www.smilepittsboro.com Our team at PFD strives to treat all of our patients with sincerity and respect when choosing a dental practice for their oral health-everything from routine maintenance and simple restorative treatment or complicated cases involving multiple phases and top local specialists. We are very thankful for the support and friendship over the years from the local community and look forward to maintaining those relationships and forming new ones as Chatham County continues its growth and evolution. Please call or email us today to schedule your next appointment. CONSCIENTIOUSMODERN DENTISTRY 202 1
122 CHATHAM MAGAZINE SUMMER 2022 HOME & GARDEN THIS PITTSBORO COUPLE BUILT A PERFECTLY SIZED HOME IN JUST THE RIGHT PLACE BY ELIZABETH POINDEXTER PHOTOGRAPHY BY JOHN MICHAEL SIMPSON A WTWOFITHOMEFOR ith just one visit, David Christ and Meadow DeFoscheChrist fell in love with 6 wooded acres along the Haw River in Pittsboro. "We came up [from Sanford], and we looked at
SUMMER 2022 CHATHAM MAGAZINE 123 The underside of the home's butterfly rooftop design creates a soaring ceiling over the open floor plan.
124 CHATHAM MAGAZINE SUMMER 2022 it," Meadow says of their property tour on New Year's Eve in 2016. "We both instantly knew we wanted to live here."
Within 24 hours, the couple put in an offer on the undeveloped land off Riverwalk Trail surrounded by native plants and woods where neighbors believed a bear might roam. Their custom home is dubbed "the arkhaus," a nod to their time spent individually stationed in Germany with the military and to their home's arklike design. The rooftop has a butterfly shape designed to help with the flow of water. The couple broke ground in 2020 just a few weeks before the global COVID-19 shutdown. A year later, David and Meadow moved into their home. They worked with Blueline Contracting Inc., and its owner Brad Johnson (whose family has since moved from Pittsboro to Oregon). At the time, Blueline worked strategically by scheduling the various subcontractor teams in stages to optimize safety during the pandemic.
"We ran into COVID-related issues during their project, and they were incredibly understanding," Brad says. "It really helps when you have clients who are engaged in the project and ready to make decisions."
Meadow's love of cooking inspired them to spend hours imagining how herHobbsCatherineandhusband, Taylor Hobbs, who andChristDeFosche–withouthome,designhelpedthehangbackMeadowDavid Christ. The anplanhomeownerstoinstalloutdoor patio and fire pit by the water feature.
The sheer number of decisions – and the capital needed to build a home – were most surprising to David and Meadow. "It made us both cherish the expertise of our builder and our architect, because there were things that they just really, really focused on that we were not focused on," David says.
919.726.2001 • STEELROOTSHD.COM 9515 US HIGHWAY 15-501 NORTH • CHAPEL HILL • NORTH CAROLINA 202 1 2021 INDOOR & OUTDOOR FURNITURE • HOME DECOR • LIGHTING • RUGS WINDOW TREATMENTS • WALLPAPER • GIFTS & MORE Thank you for voting us Best Interior Decorator Receive 30% OFF Custom Furniture and 40% OFF Outdoor CHAPEL HILL'S Premier Furniture Store MEET OUR TEAM CHRISTY GRACE
Thankchathamhomesrealty.cominfochathamhomesrealty@gmail.comyouforVotingUsAsYourFavoriteRealEstateCompanyforChatham! 202 1
Pittsboro,490PITTSBOROWestStreetNC,27312(919)545-2333 SILER CITY 110 East Raleigh Street Siler City, NC, 27344 (919) 663-0073 YOUR HOMETOWN CHOICE Results Tha t Move You
BELOW LEFT Thoughtfully placed spotlightlampsart (and a carefully disguised TV) displayed on the wall.
128 CHATHAM MAGAZINE SUMMER 2022
David and Meadow met in 2008 while waiting for the same military airplane in Iraq, and they married in 2012. Meadow worked as an Arab linguist and interrogator, while David worked as an acquisition officer in the Army. After completing their respective tours, David asked to be stationed at Fort Bragg, near Sanford. They would drive up from Sanford to socialize with friends at Oakleaf, a restaurant that at the time was located in Chatham Mills in Pittsboro but is now in Carrboro. The interior work – including a bar with zinc paneling –caught their eye. That's how the couple first heard about Hobbs Architects, whose team designed the interior space at Oakleaf. Taylor Hobbs, his father, Grimsley Hobbs Jr., and Chevon Moore, all principals at the firm, would end up designing the couple's home.
"They were very receptive to us," Chevon says of David and Meadow. "Our ideas –they enjoyed that thinking process. I always really felt like they valued us as a team. 
they wanted their kitchen to look. For David, the kitchen holds sentimental value. "I showed up at her house for dinner, and I never left," David says of their courtship.
"Anytime we had company, everybody was jammed into the kitchen. So, that's why we wanted the open concept with a bar … [so] she's not in the kitchen with her back to everybody."Thekitchen, which features art Greensboro-basedfrom artist Heather Gerni in the dining area, leads to a sitting room with teal couches, where dogs Lulu and Pablo, and cat Grizabella often convene.
LEFT tossesDavidaball for Pablo inside a fully enclosed yard space.
windowsTheCENTERhigh in the kitchen provide plenty of light to fill the open dining area.
919.942.5051 | omaralandscaping.com Voted Favorite Landscaper by Chapel Hill Magazine Readers We offer full landscape design and installation. In addition, we provide flexible maintenance services from basic lawn care to full service grounds care allowing you to customize your program to fit your needs. 2021
BELOW RIGHT The
linger.
BELOW LEFT A
HOME & GARDEN 130 CHATHAM MAGAZINE SUMMER 2022 LEFT
weddingwhichgoosethemeaningexplainsMeadowthebehindpaintingofainboots,wasagift from her father. bathroomsleek in the owner's suite is couplewhereshowerfromaccessibleanoutdoorstation,thecanrinse off their dogs after playing in the river. kitchenopen– and its many seating options guests to
– invites
2020 Thursday - Friday 11am - 5pm Saturday 11am - 4pm — Or — Contact us to arrange a private shopping experience! Casually Collected Furnishings, Accessories and Art for Your Home. FRAGMENTS 210 N. Chatham Ave. Siler City, NC FRAGMENTS, Too 143 N. Chatham Ave. Siler City, NC
David, who spent his childhood in Red Bank, New Jersey, along the Navesink River, says many of his family memories involved the waterfront. "They used to call us kids from Red Bank river rats," he says. "Everything was on the river." During the construction phase, David and Meadow's home in Sanford sold faster than expected, so they rented Baldwin's Mill, a historical grist mill near Chicken Bridge Road, owned by the Hobbs family. The rental location allowed David to occasionally kayak down the Haw River toward the 15-501 bridge to check on the building progress.
ABOVE The home athatarooftopfromdirectdesignedwastowaterthetorainchainleadstostone-laden French drain.
DOWN BY THE WATER
HOME & GARDEN 132 CHATHAM MAGAZINE SUMMER 2022
… We're all in this together, and we're all working toward the same goal. They're just really lovely people."
RIGHT David reads "Down Along the Haw," a book about the history of the river that flows by property.their
Meadow and David want to be good stewards of the land, so they
Let Us Exceed Your Expectations Where We Shine. It's All About You! 919.928.5131 | realestateexperts.net | info@realestatexperts.net 501 Eastowne Dr, Ste 140, Chapel Hill, NC 27514 Real Estate Sales: Guiding Home Buyers Positioning Homes for Sales High Performance Homes Property Management: Protecting Your Investment Thorough Tenant Screening Online Systems 24/7 Repair Response Superior Communication Lots for Sale! Located in Orange County & North Carolina's First 100% Net Zero Energy Community Reach out to Jodi Bakst to learn more, schedule a tour or add your name to the interest list! arraysustainableliving.com Bill Matthes Broker, Owner, Property Mgt Jodi Bakst Broker, Owner 85+ 5-Star Google Reviews
134 CHATHAM MAGAZINE SUMMER 2022 HOME & GARDEN LEFT Meadow and David with their beloved dogs, Lulu and Pablo. RIGHT An orchid finds its happy place in the kitchen.light-filled BELOW It's easy to relax with friends when you can all hang thetogetheroutalongbanksof the Haw River.
Residential Real estate 901 Willow Drive, Suite 3, Chapel Hill, NC 27514 Toll-Free919.933.8500800.382.0673 tha@tonyhallassociates.com tonyhallassociates.com We Know CHATHAM COUNTY! Locally, we are known as THE SPECIALISTS on our community's houses, neighborhoods, schools and cultural activities. If you are looking for a home, call or drop by our office for the most varied newcomer packet and an interesting introduction to the Chatham County Area. WENDY THOMPSON CHRIS CULBRETH TONY HALL
brucescarpets.com commissioned a preconstruction tree survey to best position their home with minimal impact to the property. A bonus is that the position of the home maximizes its exposure to sunlight. In the winter, they can see the Haw from their bedroom windows, which are unadorned by curtains to maximize the morning light that doubles as a natural alarm clock. And, rather than establishing a large footprint, the couple chose to downsize from their 4,000-square-foot home in Sanford to around 2,500 square feet in Pittsboro.
"We went for the right size with this house as opposed to really big or really small," Meadow says. Inside, an expansive hallway was designed to feel like an art gallery and features work by several artists, The tidy main suite includes a comfy spot at the foot of the bed for their two pooches.
136 CHATHAM MAGAZINE SUMMER 2022 Your Brand Headquarters and Total Flooring Resource BRUCE'S CARPETS & FLOORING MON-FRI 8 AM–5 PM • SAT 8 AM–12 PM • CLOSED SUNDAY 11455 US HWY 15-501 N, CHAPEL HILL • 919.967.0208
SUMMER 2022 CHATHAM MAGAZINE 137 3151 US 15-501 N, Pittsboro 919.542.5438 poultryvilla.com We specialize in organic mushroom compost and organic topsoil mixes. We use hardwood and pine mulches and specialize in patios, retaining walls, drainage work, plants and trees! WE DELIVER AND INSTALL. Your local dealer for Breeo Smokeless Fire Pits CALL US FOR YOUR LANDSCAPING AND HARDSCAPING PROJECTS! Poultry VillaLandscaping and SuppliesandLandscapingSupplies 202 1 David Meadow'sand home offers many different anspaces,entertainingincludingexpansive back deck.
The wood floor in the main hall stretches nearly 100 feet owner'sconnectsandthesuite to the living area. including Cecelia Wilken of Fayetteville and Pittsboro-based Shannon Bueker.
One piece holds sentimental value, a work in pastel by Meadow's father, Alfred DeFosche. Two other transitional spaces can serve as either guest rooms or home offices. In David's office, a Murphy bed is well disguised and ready to be revealed when needed. In the main suite, a mobile wrought by the late metal sculpture artist Ruffin Hobbs hangs over the master bath – Ruffin was also Taylor's uncle and Grimsley's brother.
138 CHATHAM MAGAZINE SUMMER 2022 HOME & GARDEN
David and Meadow plan to live in the arkhaus for years to come and have many ideas, including expanding their deck and perhaps building a guest house on site. "Our hearts are in Chatham County," David says. CM
386 EAST STREET, PITTSBORO 919.642.3688 WWW.MYHARDWAREGENERAL.COM START RIGHT. START HERE. THANK YOU FOR YOUR CONTINUED SUPPORT! OUR RENTAL DEPARTMENT IS NOW OPEN AND HERE TO HELP WITH ALL YOUR PROJECTS! COME EXPERIENCE DOWNTOWN PITTSBORO'S NEW TRUE VALUE FOR ALL YOUR HOME IMPROVEMENT NEEDS! 202 1 OPEN!NOW
S
When it comes to building and designing your own home, there are You might not be able to tell from its exterior, but this home is designed for its residents to live in it for as long as possible.
AGING
cott Moore, 58 and a patent attorney, is in the process of building his second home. This time around, he's selected a homesite in burgeoning Riverstone Estates in Chatham County near the Haw River where he hopes to stay a long time. Scott, who currently lives in Cary with his dog, Rosco, wanted to find a home where he could have more space, including a detached garage for the boat he takes out often on Jordan Lake. His real estate agent, Lisa Skumpija with Absolute Realty Company, told him about Riverstone Estates, just off Hwy. 64, so Scott went to tour its Southern Living showcase home last fall. That's where he met home developer Joshua Mauney, founder and president of Paragon Building Group Inc. On the spur of the moment, Josh walked him through the showcase home. Scott finalized the details to secure a spot in the neighborhood last November.
"He's just very easy to talk to," Scott says of Josh. "He's very understanding and doesn't make you feel like you're bothering him when you're asking questions."
BY ELIZABETH POINDEXTER PHOTOGRAPHY COURTESY OF LAUREY GLENN IN PLACE
140 CHATHAM MAGAZINE SUMMER 2022 HOW UNIVERSAL DESIGN PRINCIPLES ALLOW OLDER ADULTS TO STAY IN THEIR HOMES
Our mission is to enhance the lives of others through the outstanding care of one of God's finest creations, the rose. What We Offer: • Custom Rose Garden Design • Year-round Rose Garden Care • Offering Over 200 Rose Varieties • Over 600 Roses planted in our On Site Rose Garden Not sure where to start? We are here to help! We offer free estimates to help guide you through the process! www.WitherspoonRose.com(919)489-4446 Premier R o s e Gardeners ES T. 19 51 Surround yourself in thefragrance of your ownrose garden
Cari says the COVID-19 pandemic exacerbated the already increasing need to age in place instead of moving to an assisted living facility.
Each home in Riverstone Estates incorporates aspects of universal design – the concept that your home can, and should, accommodate you during all stages of life. Universal design includes elements such as wider hallways and walk-in, curbless showers, both of which accommodate wheelchair users.
Cari Grindem-Corbett, Paragon's director of communications for universal design and outreach, says the company is building neighborhoods elsewhere in the area, including in Garner and Raleigh, but the Pittsboro community is unique in that all of its homes will incorporate universal design.
Of the 33 homesites in Riverstone Estates, three have been sold, built and occupied as of mid-April while others are in different stages of the building and design process. There are several still available for purchase. 
a lot of details to consider. Paragon recommended Mark Beard with LifeStage Home Designs as architect and Carybased Southern Studio Interior Design for details like paint colors and furnishings.
142 CHATHAM MAGAZINE SUMMER 2022 HOME & GARDEN
"No matter who you are, you can always visit your neighbors," Cari says. "I think there's a lot of power in seamless universal design." Small details, such as levered door handles and enhanced color contrast between floor surfaces and trim for people with low vision, are examples of other design elements Paragon uses.
"At the heart of hospitality is that it helps everyone," Cari says. "The goal is that the design helps people have the best life possible, regardless of their entry point."
LEFT A turnroomentrancefrontwithenoughtoaroundina wheelchair. BELOW Easy access to a back orresidentsaccommodatesdeckvisitors with limitations.physical
Give your home the protection it deserves. Your home is where you make some of your best memories, and that's worth protecting. I'm here to help. LET'S TALK TODAY. Sara Donaldson Ins Agcy Inc Sara Donaldson, 919-542-4001;Pittsboro,www.insurewithsara.comPresidentNC27312SehablaEspañol State Farm Fire and Casualty Company, State Farm General Insurance Company, Bloomington, IL. State Farm Florida Insurance Company, Winter Haven, FL. State Farm Lloyds, Richardson, TX.
ABOVE A spacious bathroom with curbless entry into the shower. BELOW An elevator inside the home allows residents to bypass the stairs to reach other levels.
Homes in Riverstone Estates range from $1 million to upward of $3 million, though Cari says Paragon builds across all price points, including tiny"It'shomes.always been really important to us that even as the market has changed, and made it more difficult to find land, to build at more affordable price points," she says.
Scott's home on Evington Drive is slated to be complete in June 2023. He hopes to call it home for years to come. "Aging in place is not an immediate concern of mine, but I do like that idea," Scott says. "It's just an absolutely beautiful, picturesque little neighborhood."
CM
144 CHATHAM MAGAZINE SUMMER 2022 HOME & GARDEN
Jennifer "Jenny" Womack, a professor in the UNC School of Medicine Division of Occupational Science and Occupational Therapy, says aging in place can be a meaningful experience. "There's a movement back and forth about aging in place and aging in community," she says. "It's this idea of continuity of what's been known, what's familiar and what's supportive to you."
Another benefit to aging in your home comes down to what makes the most financial sense. "If you do own your home, it's a much better economic investment to make sure that a home is a good fit for you and able to support you," Jenny says. "There's still an economic equation of if it's better to stay in a community dwelling than to move into institutional care or into some sort of supported living." Jenny says aging in place supports general well-being and feelings of agency and control. She says it's encouraging to see large-scale builders who employ concepts of universal design, but it can be an expensive"There'sendeavor.stillthis level of inaccessibility from an economic standpoint for a lot of people who could benefit from universal design," Jenny says.
"You gain market share if you're more inclusive in your design," Sharon says. "There's a call for it, and there's a demand for it. It's just not available … until people see it, over and over and over again, functioning well. I think there will be an 'aha moment.'"
When the center was still active, Jenny guest-lectured for Sharon's design classes to help them think about the functional capacities people have. "I brought the person piece into the person-environmentfit conversation," Jenny says. Both agreed that people who build and design homes – from masons to architects to electricians and beyond – should be trained on concepts of universal design, but it will take time and a change in mindset from consumers.
Sharon Joines, associate dean for academic strategy and professor of industrial design at NC State University's College of Design, partnered in the mid-aughts with the university's Center for Universal Design, which shuttered in 2008 due to federal and state budget constraints that supported it.
Good Things Grow Here A quiet morning run. Five more minutes on the swings. A home you love. Long sunsets and lingering conversations. If you want to live in a place that supports health, wellness and the simple things, come see what's taking root at Vineyards at Chatham Park. • Miles of Trails • Private Pool & Pickleball • 10-Acre Park • Close to Jordan Lake • Walkable to Downtown Pittsboro HOMES FROM THE $400S | TOWNHOMES FROM THE $300S | NEW BUILDERS NOW SELLING PLANTROOTSYOUR CHATHAMPARK.COM Prices and amenities subject to change without notice. © 2022 Chatham Park Investors. 500 VINE PARKWAY, PITTSBORO NC 27312 | 919-278-7687
146 CHATHAM MAGAZINE SUMMER 2022 HOME & GARDEN REAL ESTATE & HOME SERVICES GALLERY COMMERCIAL • HOMES • CONDOS • APARTMENTS 919.942.5051|omaralandscaping.comVotedFavoriteLandscaperby Chatham Magazine & Chapel Hill Magazine Readers2021 O'MaraLandscaping&LawnCare,Inc. 919.942.5051|omaralandscaping.com James & Kate Voted Favorite Landscaper by Chapel Hill Magazine Readers 2020 2021 Whether you are looking for land, neighborhoods, new construction, golf communities, or building your forever home, I can help you achieve your dream. For any real estate questions or needs please reach out and I'll be happy to assist you! Southern Lifestyles With over 15+ years of real estate experience in Chatham County, I am a seasoned professional and a true lifestyle advisor who knows the ins and outs of the area. Cell: 919.337.8331 Office: 919.533.6300 lori.chapelridge@gmail.com 697 Hillsboro St, Ste. 103, Pittsboro, NC 27312 Lori BROKER/OWNERREALTOR®Golden
SUMMER 2022 CHATHAM MAGAZINE 147 HOME & GARDEN REAL ESTATE & HOME SERVICES GALLERYCOMMERCIAL • HOMES • CONDOS • APARTMENTS Jodi Bakst Broker, Owner Bill Matthes Broker, Owner, Property Mgt 919.928.5131 | info@realestatexperts.net 501 Eastowne Dr, Ste 140, Chapel Hill, NC 27514 R eal E state E xperts.net Let Us Exceed Your Expectations Where We Shine. 85+ 5-Star Google Reviews  2020 NATIONAL GREEN BUILDING PARTNER OF EXCELLENCE YOURchathamhomesrealty.cominfochathamhomesrealty@gmail.comHOMETOWNCHOICE Results That Move You 2021 chathamhomesrealty.cominfochathamhomesrealty@gmail.com Your Local Real Estate Specialist RESIDENTIAL REAL ESTATE 901 Willow Drive, Suite 3 • Chapel Hill, NC 27514 919.933.8500 • 800.382.0673 • tonyhall@tonyhallassociates.com www.tonyhallassociates.com Tony Hall Your Home. My Mission. Gretchen Castorina REAL ESTATE ADVISOR 919.951.5566 gretchen.castorina@compass.com Gretchen Castorina is a real estate licensee affiliated with Compass, a licensed real estate broker, and abides by Equal Housing Opportunity laws. 1011 S Hamilton Rd, Suite 300, Chapel Hill, NC, 27517 | (919) 999-8482
"It's the largest project ever announced in the history of North Carolina," says Michael Smith, president of the Chatham County Economic Development Corporation "It is truly an extraordinary time [in] Chatham County, and I'm excited to be a part of what's going on."
Michael says the TIP site has many assets that make it attractive, such as proximity to Chatham Park, a network of major highways and rail systems, and access to major sea and
AUTOMOTIVEVINFASTOFCOURTESY|CONDERKASEJUSTINBYPHOTO
148 CHATHAM MAGAZINE SUMMER 2022 COMMERCIAL DEVELOPMENT UPDATES, PLUS A LOOK AT UPCOMING PROJECTS COMPILED BY ANNA-RHESA VERSOLA HERE WE GROW AGAIN
STAY AWHILE Construction is underway for a five-story Hampton Inn & Suites at 324 Freedom Pkwy. in Mosaic at Chatham Park. The building will have 120 guest rooms and will be the first modern business hotel in Pittsboro in recent memory. The Malcolm Bryant Corporation expects the 78,416-squarefoot building and landscaping for its 3-acre property to be completed in 2023.
evelopment news in Chatham County experienced a seismic shift in late March when VinFast, an electric carmaker based in Vietnam, made public its plans to build a sprawling manufacturing complex at Triangle Innovation Point (TIP) in Moncure
D
OTHER UPDATES
Gov. ChathamwithThuyLeexecutiveandCooperRoyVinFastThiThu(seated)several officials including N.C. Sen. KarenCommissionerandRobertN.C.Foushee,ValerieRep.ReivesCountyHoward.
SPECIAL DELIVERY
FedEx plans to open a distribution338,000-square-footcenterin New Hill along Pea Ridge Road close to U.S. 1 in early 2023. The location was selected for reasons similar to why VinFast chose the TIP site in Moncure. FedEx will make a future announcement about the number of jobs offered at the facility, according to a company spokesperson.
VinFast expects to finalize its purchase of 1,977 acres and secure permits to begin construction along the U.S. 1 corridor this summer. The first phase of development creating 7,500 jobs with an average annual salary topping $51,000. VinFast plans to increase its workforce by another 12,000 jobs in its second phase of development. The facility is slated to produce electric car batteries and assemble batterypowered midsize and full-size sport utility vehicles starting in July 2024.
MORE TO COME Siler City Mayor Pro Tem Thomas "Chip" Price says the town is busy improving infrastructure that supports the success of the ChathamSiler City ManufacturingAdvanced site in the western part of the county. A $2 million expansion project of the town's water treatment plant will reach its halfway milestone this summer. "We're going to go from 4 million gallons [of water] a day to 6 million gallons a day," Chip says. The project is slated for completion by the end of 2023, and town officials hope the increased capacity will help attract potential investors to the 1,800-acre CAM site. The town's municipal airport upgraded its 5,000foot runway and lights. Plans are being developed to add a taxiway and an automatic pilotChipsystem.saystown and county officials continue to address concerns over housing shortages. Several developments are in discussion for the Siler City area: Fox Haven Village, a 184-acre residential and retail development along Hwy. 64, and Oak View at Siler City, a 15-acre site behind Chatham Hospital. The latter is being developed by Ohio-based company Wallick Communities, which builds affordable housing. The Oak View complex will include 72 apartments.
CM
More than 50 other megasites nationwide were evaluated, and hefty incentive packages made North Carolina too sweet to resist: The state's economic investments committee approved $854 million in incentives for the project in March, with Chatham County potentially adding another $400 million, if approved by county commissioners in June.
CONSTRUCTIONUNDER
VinFast plans to launch its initial public offering later this year may be delayed until next year due to changes in market conditions.
… It's really, really dramatic. And that's not a stretch. We know because of our great road network here in central North Carolina [that] people will drive for good jobs."
Over the next four years, VinFast will invest up to $4 billion to build and expand the state's first original equipment manufacturer.
VinFast is part of a global conglomerate, Vingroup, which is exploring support from the U.S. government through a $25 billion Advanced Technology Vehicles Manufacturing Loan Program.
Michael points to a map showing VinFast's future location. "It's hard to believe 22 counties are within an hour of the site," he says. "So when you think about the ability to help out families.
The N.C. Department of Transportation will begin work this summer to resurface lanes and reconstruct shoulders along 29 miles of roads in Chatham County, including a section of Hwy. 64, three sections of NC Hwy. 42 and seven sections of secondary roads. Work is expected to be completed by summer 2023.
PHOTO COURTESY OF TRIANGLE INNOVATION POINT
SUMMER 2022 CHATHAM MAGAZINE 149 airports, including the Raleigh Executive Jetport in Sanford. Other contributing factors include the area's abundant workforce and educational resources, like Central Carolina Community College, and plans to improve water and sewer infrastructure in Chatham.
The electric vehicle plant is estimated to grow the state's economy by at least $71 billion over 32 years.
A
BY MEGAN PHOTOGRAPHYTILLOTSONBYKELLEY DEAL PHOTOGRAPHY, KELLEYDEALPHOTOGRAPHY.COM
150 CHATHAM MAGAZINE SUMMER 2022 WEDDING
nna Elkins and Jakob Nielsen's love story began in October 2014, when he was studying at UNC for his semester abroad. He returned home to Copenhagen, Denmark, and the pair began 2 ½ years of long-distance dating. In July 2017, Anna moved from her native Chapel Hill to Copenhagen where they both completed graduate programs at Copenhagen Business School. On March 1, 2019, the last night of a family ski vacation in the Italian Alps, Jakob knelt in the snow to propose. "Jakob had the ring in his backpack the whole week," Anna says. "We went for a walk around a frozen pond, we were all alone, and it was magical."Despite moving their wedding date four times due to the pandemic, the couple was married at the Governors Club Clubhouse on April 9, 2022. Anna and her bridesmaids spent the night before at The Carolina Inn, while Jakob stayed with his family in a house across from the venue. The wedding party included Anna's sister and maid of honor, Taylor Elkins, friend Maggie Denny, and Anna's brother, Hanson Elkins Memorable moments from the reception included when Jakob's mother, Margit Staum Kaltoft, penned her own lyrics to the tune of "My Bonnie Lies Over Elkins & Nielsen
The Ocean," and guests joined in to sing her version. Later Anna's family, including her parents, Rod Elkins and Chatham Magazine's Chris Elkins, gave a speech outlining the stages of her life. The couple had their first dance to "At Last" by Etta James, and Anna says, "Jakob and I got lost in the song, and it ended up being four minutes long!" The couple had a wedding cake from Durham-based Capital Cakes and a traditional dessert in Denmark known as "Kransekage" from Coco's Bake Shop in Asheville. Anna and Jakob live in Chapel Hill. She works at Duke Energy as a communications consultant, and he works for IBM as a solutions consultant. CM
SUMMER 2022 CHATHAM MAGAZINE 151
Denton & Williamson BY MEGAN TILLOTSON popped the question the very next day on March 17. "Jim does not do well with holding on to presents or keeping surprises to himself," Avery says. His timing came as a surprise when Jim walked into the kitchen of Avery's Durham townhome to present the ring. The couple spent the rest of the evening FaceTiming friends and family sharing the big news. The ceremony is planned for April 8, 2023, at the Beaufort Hotel. Avery is director of marketing and membership at Governors Club, and Jim is an asphalt production manager at Carolina Sunrock. CM
152 CHATHAM MAGAZINE SUMMER 2022 ENGAGEMENT
We Specialize in Happy Endings! RESCUE . SPAY/NEUTER . ADOPT Chatham Animal Rescue & Education PO Box 610, Pittsboro, NC 27312 chathamanimalrescue.org | 919.542.5757 Serving Since 1975
J im Denton, 33, first met Avery Williamson, 27, in December 2019 at a lively piano bar in Raleigh. Pandemic restrictions made dinner dates difficult, so the couple spent the first few months enjoying date nights at Jim's family farmhouse in his hometown of Henderson.Thisyear, Jim shopped for engagement rings. After picking up a ring from Raleigh Diamond midweek, Jim couldn't wait until the weekend as planned. Instead, he
EXPERT CARE CLOSE to YOU UNC Chatham Hospital and Specialty Care offers direct access to the expertise of UNC Health, right in your backyard. We are dedicated to providing personalized care for our community and perform several various surgical procedures in our state-ofthe-art facilities. Surgical specialties include: • Cardiology • ENT • General Surgery • Obstetrics/Gynecology • Ophthalmology • Orthopaedics • Pain Management LEARN MORE at CHATHAMHOSPITAL.ORG/EXPERTCARE