Coaching
"Our INNOVATIVE APPROACH TO REAL ESTATE MARKETING GIVES ME A COMPETITIVE ADVANTAGE.
Glenn Davis - Broker in Charge --
Taylor Hubbard - Owner/Operator --
Andrew Pietz - Owner/Operator --
Mt e Brokerage Team
Glenn Davis has been in the area for years and has a background in computer science, sales and commercial real estate. Taylor has experience in marketing, social media, design and is a part of the Bluffton Chamber Young Professionals. Andrew Pietz is a general contractor and builds custom homes. They are owners of Realty One Group Lowcountry and very knowledgable about the market and the area. By having a multi generational team - you will have all your basis covered.
OFFICE
Street
LETS TALK. CONTACT US TODAY.
*All material presented herein is intended for information purposes only. While this information is believed to be correct, it is represented subject to errors, omissions, changes or withdrawal without notice. All property information, including, but not limited to square footage, room count, number of bedrooms, and school district in property listings should be independently verified by your own attorney, architect or zoning expert. If your property is currently listed with another real estate broker, please disregard this offer. It is not our intention to solicit the offerings of other real estate brokers. Each office is independently owned and operated. Equal Housing Opportunity.
ADDRESS Promenade
TEAM MEMBERS HOMES SOLD GENERATED REVENUE () HOMES SOLD $B %
"
Connect Community Commission Coolture Care ONE TOOL Chest: Available through Login zONE OneLogin ONE Resource Guide ONE Healthcare ONE University ONE Suite CRM ONE Suite Websites ONE Design Creative Studio ONE Design Print Studio ONE App MoveEasy Client Dashboards MoveEasy Home Professionals RateMyAgent NewHomeSource Professionals ListHub ListTrac SkySlope RentSpree ONE Marketplace ONE Shop Branding.RealtyONEGroup.com PerkSpot RealScout
zONE
Realty ONE Group Intranet
ABOUT
Introducing zONE, a proprietary brokerage intranet built custom to the % commission model.
Stay up -o-date with the Realty ONE Group family, sync your calendar to upcoming training opportunities and track personalized goals; all within the platform.
Member profiles can be updated by the user directly in zONE; which syndicates with all partner platforms for setup convenience.
zONE accounts are automatically syndicated to the realtyonegroup.com website for prospective clients to find you!
Access the OneLogin dashboard and the ONE Resource Guide directly from zONE, or download complete transaction history on command.
Introduction video
JOIN A TRAINING ONLINE RESOURCES
OneLogin
Secure Single Sign-On
ABOUT
Introducing OneLogin, Realty One Group's Single Sign-On solution.
Easily log into all company applications and partnered business products with a single login credential.
Benefit from having all business tools and services in one place on the OneLogin Dashboard.
Work within multiple applications seamlessly without having to remember several different logins or inputting the same information over and over again.
Streamline workflows and get more done with the peace of mind that your information is protected behind OneLogin's secure platform.
Introduction video
JOIN A TRAINING
ONLINE RESOURCES
ABOUT
ONE Resource Guide Agent and Broker Support
Introducing the ONE Resource Guide, a digital resource center for all things under the Realty ONE Group umbrella.
Search through the one resource guide to find helpful articles and video tutorials any time; day or night.
Learn how to troubleshoot technology issues and learn more about each technology platform connected to your business.
Schedule additional trainings and webinars to learn in depth about all our proprietary systems and product offerings.
Getting help in your business has never been easier because your success is our success!
JOIN A TRAINING
ONLINE RESOURCES
ONE Healthcare System
Healthcare for - Employees by Clearwater
ABOUT
Introducing ONE Healthcare System, custom healthcare plans provided by Clearwater Benefits.
Clearwater offers something for everyONE – from hundreds of traditional health insurance plans, to innovative cost-saving solutions, to supplemental coverage like Dental & Vision .
Plus, Realty ONE Group agents receive a % discount on Clearwater Custom solutions!
Clearwater's team of expert benefit consultants are standing by to help you find the right plan that fits your needs and your budget.
Book your no-cost consultation today to compare your existing coverage and get peace of mind knowing you're on the best plan for the best price.
Introduction video JOIN A TRAINING ONLINE RESOURCES
Benefits
ONE.U
Learning Managing System
ABOUT Introducing ONE.U, Realty ONE Group's exclusive online training resource.
Available / to agents wanting to freshen up their sales skills, learn proven strategies in client acquisition and identify key areas of improvement.
Download prospecting scripts and subscribe to development paths tailored to your exact learning needs.
Learn from the best through Realty ONE Group's partnerships with top producers in the industry like Debbie De Grote, Katie Lance and Mark Pessin.
Track progress and earn business certifications within the platform to help gain credibility in front of clients and add to your online profiles.
Introduction video
JOIN A TRAINING
RESOURCES
ONLINE
ABOUT
ONE Suite Websites
Professional Websites
Introducing ONE Suite business websites, Realty ONE Group's collection of lead nurturing and conversion tools.
Build a custom website and grow online presence organically with the easy-to-use website editing feature.
Every website includes integration to an agent's MLS, that way home buyers can see your recent closings and search new to market listings in ONE place!
Create custom landing pages and add lead capturing tools like Market Reports, Home Valuations and the ONE App.
Harness the power of paid digital advertising directly from ONE Suite as well, with BOOST digital ads. All leads captured are directly routed into the ONE Suite CRM!
Work with a website designer through the Paid Professional Services offering for affordable and quick customizations.
Introduction video
JOIN A TRAINING
ONLINE RESOURCES
ABOUT
ONE Suite CRM
Desktop and Mobile App
Introducing the ONE Suite CRM desktop and app; a fully integrated platform real estate professionals.
The ONE Suite CRM makes keeping in-touch with all clients simple through automated reports and drip campaigns. Provide value to your sphere in an approachable and consistent way.
The CRM app is designed for accessing and nurturing leads on-the-go. See what CRM contacts are doing, such as who is opening listing alerts, checking property detail reports, or creating website activity.
High level contact reporting gives a quick look at active contacts in the last thirty days. Each contact detail page includes a place to keep and review contact notes too. Automated push notifications remind you to reach out for important events, at the right time.
With a direct connection to the MLS, pulling up listing details is quick and accurate. Plus, you can even create Open House contact forms with unique QR codes in just seconds from the app!
Introduction video
JOIN A TRAINING
ONLINE RESOURCES
ONE Design Creative Studio
Digital Design Tool with Branded Templates
ABOUT
Introducing the ONE Design Creative Studio, a custom and fully integrated design tool for all Realty ONE Group professionals. Take % control of marketing collateral with the digital design studio powered by MAXA.
Choose from a large selection of striking design templates that fit every need, from must have print items like business cards to digital assets like social graphics and website banners.
The Creative Studio includes an integration with the MLS as well. Listing fliers, Just Sold postcards and Open House door hangers can all be refined to your exact vision.
ONE Design is fully integrated with the XpressDocs Print Center. Therefore, all print templates customized in the Creative Studio, are available immediately for checkout with XpressDocs. Print items can be mailed in bulk or distributed directly to target home addresses in your market.
Introduction video
JOIN A TRAINING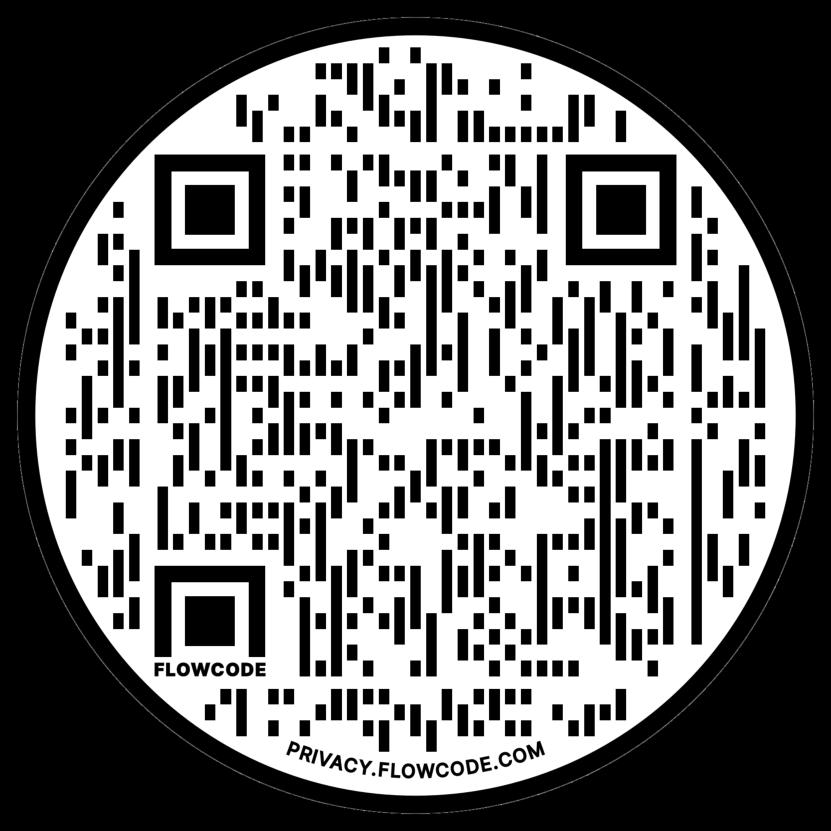 ONLINE
RESOURCES
ONE Design Print Center
Online Print Shop
ABOUT
Introducing ONE Design print Center, your go-to resource for direct-to-print, high-quality marketing collateral for all your business needs.
One Design is connected directly to zONE and your MLS for your convenience. Easily create listing announcements in just a few clicks.
Our in-house marketing team has designed beautiful marketing pieces, for all occasions, to catch your client's attention.
Sign up for the Automated Property Marketing program to get fresh assets created automatically with each listing status change!
Quality print material can be shipped directly to you, your office, or you can even send direct mailers to an entire neighborhood all from your computer.
Introduction video
JOIN A
TRAINING ONLINE RESOURCES
ONE App
Personalized Home Search App
ABOUT
Introducing the ONE App powered by HomeSpotter. Designed to grow sales, unlock value in your network and build your brand in the eye of the consumer.
Backed by data, your clients and prospects can see all MLS listings accurate and up-to-date directly from the mobile app. Direct messaging within the app, allows clients to easily contact you about listing they are interested in!
With all branding directed towards you the agent; clients notify you when ready to schedule a showing or want to learn more about a property.
Gain quality leads and referrals by sharing your customized app on social media platforms or in your email signature!
Introduction video
JOIN A TRAINING
ONLINE RESOURCES
MoveEasy Client Dashboards
Home Maintenance App and Service Pros Network
ABOUT
Introducing MoveEasy, an all-in-one moving and home maintenance platform to share with clients when closing a deal to stay top of mind post-transaction.
Moving is stressful enough. Delight clients with MoveEasy's automated post-transaction services and be sure to always leave a lasting impression. With a step-by-step guide to all moving related tasks; MoveEasy keeps your clients feeling confident and relaxed throughout the transition. Not to mention, all email and phone communication received by your client is branded to you!
The Home-ownership dashboard makes staying in-touch a fun and helpful process to for your past clients. Provide a useful dashboard to help homeowners manage important documents, get the best prices on common services and monitor the value of their home.
Clients can now ask their home Alexa device to search for your recommended home pros for added convenience too.
Introduction video JOIN A TRAINING ONLINE RESOURCES
MoveEasy Home Pros App
Home Maintenance App and Service Pros Network
ABOUT Introducing the Realty ONE Group Concierge App powered by MoveEasy! A mobile app for past clients to connect with trusted home maintenance professionals, branded to you, their agent.
Leverage the industry relationships you have to boost referral business and stay top-of-mind with past clients with an on-demand mobile app accessible to your sphere /.
Key features include the ability to broadcast custom messages across your entire user-base within the app. Plus, clients can save digital versions of home appliance manuals for easy reference at any time in the future.
Share the app directly from your phone's contact list or send an email invite from your desktop application.
Your Home Home Pros network is also accessible to your clients using the moving and homeowner dashboards provided by MoveEasy.
Introduction video JOIN A TRAINING ONLINE RESOURCES
RateMyAgent
Client Reviews Management Platform
ABOUT
Introducing RateMyAgent, a client reviews aggregator, distributor and marketing platform.
Easily request reviews from past clients, find existing reviews about you online and share the best ones with prospective clients in minutes!
Expand your online presence by syndicating reviews you have on Zillow and RealSatisfied to your RateMyAgent account.
Benefit from seamless Instagram and Facebook syndication integrations to promote client testimonials to the rest of your network.
The Easy Reviews feature automatically invites all applicable clients to provide a review of your services, to save you time too.
All Realty ONE Group agents receive a FREE reviews web page plus access to the Ads Creator –a $ value!
Introduction video
JOIN A TRAINING
ONLINE RESOURCES
ABOUT
NewHomeSource Pro
New Construction Home Resource
Introducing NewHomeSource Pro, aggregator of new home constructions across the United States.
Help clients search for and close on new homes before they are marketed publicly on the MLS.
With inventory shrinking in today's market, wow your clients by giving them exclusive access to upcoming listings. Guide them through the sometimes complicated and long process of closing with contractors directly.
NewHomeSource Pro provides additional training and marketing for these purposes as well.
Market the search database to potential buyers online through the website widget or posting new homes directly to your social feeds with a contact form.
Introduction video
JOIN A TRAINING
ONLINE RESOURCES
List Hub
Global Listing Syndication
ABOUT
Introducing ListHub, Realty ONE Group's preferred listing syndication provider.
Broad online exposure for your listings makes online marketing effortless. Safely distribute your listings to more than national real estate websites; and to an extended network of over additional sites.
ListHub works with publishers who agree to specific terms that ensure your listing content is used for consumer display only, keeping your listings safe from misuse, and keeping you in control of your data.
Win more listings with real time syndication data and demonstrate to potential clients your ability to reach all types of buyers, locally, nationally, and even internationally.
Introduction video
JOIN A TRAINING
RESOURCES
ONLINE
ListTrac
Online Listing Traffic Dashboard
ABOUT
Introducing ListTrac, an all encompassing dashboard for monitoring listing engagement online. Stay in the know, and strengthen seller relationships with real-time data at your finger tips.
The ListTrac dashboard uses user analytics to create a complete picture of your online marking efforts. Get instant reporting on listing views from the ONE App, ONE Suite websites, map.realtyonegroup.com, Boost and hundreds of other third party sites.
See where potential buyers are viewing your listing from and determine if current marketing efforts are providing the desired results.
Let the data do the talking for you through downloadable reports, which can be shared with sellers during the listing process.
Access to live and accurate data put's Realty ONE Group agents in the driver's seat when approaching difficult conversations with sellers like: price changes, marketing pushes and general buyer interest with sellers.
online resources
SkySlope
Digital Transaction Management Platform
ABOUT
Introducing SkySlope, the industry standard for digital transaction management.
Review files quickly and easily via customized checklists and save time by having the entire transaction in one place; rather than having to go between multiple applications.
Every action is logged throughout the transaction so you are always % in compliance.
Enjoy the benefit of hands-on training and / support so you can be on top of your game no matter what!
Introduction video
JOIN A TRAINING
ONLINE RESOURCES
RentSpree
Rental Management Platform
ABOUT
Introducing RentSpree, an all-in-ONE solution for running your rental business. With this digital platform, real estate professionals can represent rental clients, rental listings and investment properties.
The RentSpree dashboard allows Realty ONE Group professionals to UNlock monthly rental estimates, tenant screenings, rental applications and custom landing pages for rental listings.
Take your rental business to new heights with a % digital experience for you and your clients.
From the Single Sign-On enabled dashboard in OneLogin, you can run background checks and screen potential tenants. Or help renters find their next home with the helpful Client Manager tool. Walk renters through price estimates, insurance policies and lease agreements if needed as well.
Regardless of the side of the deal YOU are on, RentSpree is an easy way to all rental related business, in ONE place. As an added benefit, enjoy e-signature for all related documents as well.
Join A Training
ONline Resources
ABOUT
ONE Marketplace Exclusive E-Marketplace
Introducing ONE Marketplace, a trusted destination for Realty ONE Group sales professionals to discover, shop, and connect with partners.
Our in-house research team did all the heavy lifting, vetting and negotiating exclusive deals just for you!
Have peace of mind when shopping for business tools and products, knowing that you are working with the best providers in the industry at corporate level pricing.
Excel your business with powerful marketing tools and luxury client services with just a few clicks of a button.
All services are custom to your business needs as a Realty ONE Group professional and branding is always guaranteed to wow!
Introduction video
JOIN A TRAINING
ONLINE RESOURCES
ONE Shop
Realty ONE Group Accessories, Apparel & Swag
ABOUT
Introducing ONE Shop, for all your Realty ONE Group brand essentials.
Find all kinds of branded Realty ONE Group swag to sport around town or gift to clients and real estate professionals in your network.
Look like a Realty ONE Group star, with timeless and eye-catching items like fun gold and black dress socks or Yeti tumblers with our custom Realty ONE Group logo.
All products sold on the ONE Shop are thoughtfully designed by our in-house marketing team. New releases can always be found on the ONE Shop first.
Show off and share the Realty ONE Group Coolture through items exclusively available on the ONE Shop.
Introduction video
JOIN A TRAINING
PerkSpot
Lifestyle Discount Program
ABOUT
Introducing PerkSpot, your weekly savings on top brands and services just for being part of our ONE Family!
With over different categories of perks, find exclusive discounts on just about any product or service. We've negotiated special discounts on your favorite brands and more, just for you, through PerkSpot.
Absolutely free to sign up to receive discounts weekly via email and only choose perks that fit your needs.
Easily locate deals in your area by accessing the map feature from your PerkSpot dashboard. And download the mobile app for shopping on the go!
Introduction video
A
JOIN
TRAINING ONLINE RESOURCES
Branding Site
Realty ONE Group Logos, Typography and Graphics
ABOUT
Introducing the Branding Site, / online creative agency dedicated to the Realty ONE Group brand.
Download high-quality files that are specific to the Realty ONE Group brand, like: logos, fonts, images and videos to boost marketing campaigns.
Find everything you need to create your marketing campaigns with a variety of formatting options. Mix and Match different brand elements to make each piece truly stand out!
Curated marketing campaigns, complete with: email html codes, original images and professional videos; are ready to be shared with your social sphere and impress prospective clients.
Introduction video
JOIN A TRAINING
RealScout
Collaborative Home Search Platform
ABOUT
Introducing RealScout, a private and branded search platform designed to bring client and agent closer during the home search process.
RealScout prioritizes homes based on the client's Feature Preferences, such as hardwood floors or being near desired amenities.
Clients can compare up to three homes, side-byside, and room-by-room, to focus on the details they care about most.
Get real-time insights into your client's preferences and behaviors so you are always one step ahead.
Clients are always prompted to contact you as the agent when interested in viewing a listing.
RealScout's Market reports identify buyers who match your listings and enable you to instantly contact agents with those quality buyers.
Introduction video
JOIN A TRAINING ONLINE RESOURCES