www.recruiter.co.uk INCORPORATING Recruitment Matters Business intelligence
recruitment
resourcing professionals Jan/Feb 2023
for
and
16 years on top for Pertemps as employer of choice
Pertemps has once again retained its place in the annual Top 100 Best Companies to Work For listing, being placed 32nd in the Large Companies category – a feat no other recruitment company has achieved.
Based at Meriden, in Warwickshire, Pertemps has gained a reputation for using a family-centric approach, giving employees autonomy to make key business decisions, while reaping the rewards as the business grows through an Employee Benefit Trust, established in 1994.
The final Top Companies listing, formerly Sunday Times Top 100, was revealed live at the first in-person awards ceremony since Covid-19, by TV presenter Dan Walker and co-host Nadiya Bychkova, his Strictly Come Dancing partner.
Pertemps continues to take great strides in achieving its vision to lead innovation in the recruitment sector to further improve the experience of all candidates and clients and increase the sector's contribution to the UK economy.
Internally, the business has clearly laid out what it plans to focus on in the coming months through a new three-year strategy, produced in conjunction with colleagues from across the organisation. It sets out the key pillars of its approach to ensure it is doing what is best for the business and people, now and in the years to come, focusing on people strategy, communication, technology, business growth, and environmental, social and governance (ESG).
Earlier this year, the business announced its partnership with the Purpose Coalition on a Levelling Up Impact Report which sets out its contribution to the levelling up agenda in the UK, furthering its commitment to support people in the communities in which it works with a sustainable recruitment approach, helping those from disadvantaged backgrounds and those furthest from the job market.
Left to Right: Lisa Thurkettle, Managing Director, Will Hodson, Director, Charlotte Durham, PR and Communications
Executive, Steve Mogano, Group Finance Director, Steve West, CEO, Tracy Evans, Group HR and Quality Director, Paul Davis, Executive Director and Group Financial Controller, Joanna Darlington, Group HR Manager and Peter Dixon, Director.
You can find out more about Pertemps at: www.pertemps.co.uk
Reed chairman awarded CBE in New Year's Honours James Reed has been honoured for services to business and charity
End of an era at PageGroup PageGroup CEO Steve Ingham passes the baton to Nick Kirk after 17 years leading the recruiter giant
Recruiter Hussain wins place on The Apprentice Shazia Hussain joins an illustrious list of recruiters on the TV programme
Recruiting new teammates Avoid the usual mistakes when replacing valued consultants in 2O23
Workplace Guy Hayward on D&I Programme One, and five leadership lessons from Queen Elizabeth II's long reign
Insight 2O23 advice for leaders: The top nine workplace predictions for recruiters and HR leaders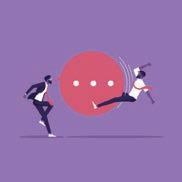 Tech & Tools The latest recruitment technology and services
BIG STORY: HOT 1OO The recruitment sector once again demonstrates its resilience in navigating periods of uncertainty as shown by the companies that have made it into Recruiter's HOT 1OO, prepared by our new partner, Gambit Corporate Finance. Take a look and see if your recruitment firm made it on to the list measuring the highest gross profit per head/employee
COVER IMAGE | SHUTTERSTOCK R WWW.RECRUITER.CO.UK 3 32 E COMMUNITY 32 Social 33 My Brilliant Recruitment Career: Jennagh Delaney 36 Movers & Shakers 37 Recruiter contacts 38 The Last Word: Alan Furley INCORPORATING Recruitment Matters 38 22 16 18 C INTERACTION 18 Viewpoint Anna
19 Soundbites D FEATURES 22
A NEWS
B TRENDS
Eliatamby, Healthy Leadership, CIC
THE
05
06
07
08
09 Contracts & Deals
10
12
16
Since then, the EY NCoE's have expanded to 400 people and across 18 countries globally, two of which are based in the UK - Manchester and the NCoE in Glasgow (open in March 2023) which helps individuals to apply their strengths in innovation and meet clients' business needs in emerging technologies including and cyber. Candidates applying to an EY NCoE will experience a revised recruitment process based on the technical and problemsolving skills required for the role. The process culminates in "Superweek" where candidates join a simulated work environment which focuses on tasks they might encounter whilst working at EY. They'll also gain wider insights on personalised career development opportunities, EY's culture of belonging, support networks available and more.
When planning the recruitment of the Glasgow centre, the idea of taking the revised candidate recruitment process and experience further started to take shape - EY already had a proven process
drive inclusion and the core values of trust, belonging and psychological safety?
With EY utilising advanced automation and conditional logic in their CRM system, candidates were able to personalise their preferences at each touchpoint of their application journey as part of the new enhanced recruitment process for the Glasgow centre.
Whether it was video, audio, an infographic, narrative (or all), candidates had the option to customise their choices and update them at any point, seamlessly. Voices from the NCOE team at EY in Manchester also shared their top tips on navigating the process and technical elements.
Every piece of communication created for this process was reworked and enhanced, allowing more time for valuable conversations between the candidate and the recruiter.
PeopleandOperations
As recruiters, we have a responsibility to ensure that everyone has equal access to opportunities. Regardless of disability, background, gender identity or race. Everyone.
We're continuing to push for progress, but we know there's more work to be done.
Often the most valuable perspective is the one you don't have yet. That's why we're growing our EY team and are looking for extraordinary people, like you, to help us create lasting change.
EY are committed to fostering an environment where all are valued for their uniqueness and where everyone feels like they belong. This sense of inclusion starts with how individuals experience EY during the recruitment process.
Tania Martin EY NCoE People and Operations Lead
As EY's inclusivity journey continues, gathering feedback from candidates and new joiners will help to shape future iterations and drive continuous improvement. Beyond the EY NCoE, the question is;
What learnings can be driven into the standard recruitment process?
Utilising tech to support inclusivity will be key whilst keeping the candidate experience at the front and centre.
If you'd like to help us build a better working world, please scan the QR code to search our opportunities or go to ey.com/uk/careers
"
Tania Martin
Lead
EY NCoE
"Resilience is one of the top traits reflected in Recruiter's HOT 100, prepared by Gambit CF"
Welcome to 2023 – a year that began bright and beautiful with an extra dose of dazzle in London's fireworks display and a joyous Hogmanay street scene in Edinburgh for the first time in a few years. And even the return of a live London Mayor's New Year's Day parade! Who could not feel purposeful and optimistic with such a new year's launch? Sadly, however, once the streets' detritus left behind by the crowds had been cleared, the UK awoke to a dreary grey business week: rail strikes, more doom and gloom forebodings about the state of the NHS and additional mass layoffs announced for Amazon. It was enough to make one want to restore the 2022 calendar to its post and see if just maybe, we could start 2023 all over again but do it right this time.
On a brighter note, we open the door to 2023 with Recruiter's HOT 100, prepared by our new partner, Gambit Corporate Finance, and there is warming news: resilience is one of the top traits reflected in our high-ranking companies. The HOT 100 is all about profitability and efficiency, the grindstone characteristics of observant, self-aware and thoughtful organisations. Even with a grey economic picture looming, there's a steady glow of balance, control and best practice – a reassuring beacon of hope – in our recruitment industry: we present the HOT 100.
Recruitment entrepreneur James Reed awarded CBE
BY DEEDEE DOKE
JAMES REED, A driving force behind the charity Big Give and chairman of major recruitment brand The Reed Group, has been awarded the CBE, the highest-ranking Order of the British Empire award, for services to business and charity in the 2023 New Year Honours List.
DeeDee Doke, Editor
Reed is the chair of the board of trustees at Big Give and has helped to build it into a successful match funding platform,
NEWS UPDATE WELCOME
Leader
WWW.RECRUITER.CO.UK 5
raisingmorethan£233mforover 14,000differentcharitiesinthe last15years.
ThisyearBigGive'sChristmas Challengeraisednearly£29min oneweek.
AtReed,thefamily-owned recruitmentcompany,revenuehas increasedfrom£150mto£1.2bn underJamesReed'sleadership,a pressstatementsaid.Hehas overseenthedevelopmentofreed. co.uk,theintroductionof employmentsupportservice providerReedinPartnershipand theinternationalexpansionof thecompany.
JamesReeddescribedthe recognitionas"agreatsurprise andagreathonour".Hewenton tosay:"Forme,thisawardfeels likeanacknowledgementofthe hardworkofeveryoneatbothReed andBigGive.Ijustwanttosay thankyou."
Reedisaregularmedia commentatoronworkandlabour marketissues,abest-sellingauthor offivebooksandaFellowofthe CharteredInstituteofPersonnel andDevelopment(CIPD).TheReed GrouphassupportedtheBigGive since its launch, including covering runningcostsformanyyearsand theprovisionofprobonooffice spaceandservices.
JamesReedisalsoatrusteeof theReedFoundation,acharity whichowns18%oftheReedGroup andsupportsgoodcausesaround theworld.Overthepast10years, thefoundationhasdonatedover £10mtoawidevarietyofcharities fromamultitudeofsectors, includingenvironmentandsocial mobilityorganisationsintheUK. ItsfundingischannelledviaBig Give,forwhichitactsasamatch fundingchampion.
ReedlivesinLondonand Wiltshire,andismarriedtoartist, beekeeperandwhisky entrepreneurNicolaArkellReed, withwhomhehassixchildren.
39,357 FOLLOWERS
End of an era at PageGroup as Kirk succeeds Ingham
BYDEEDEEDOKE
WITH A NEW YEAR comesanendofan eraatglobalspecialistrecruitment consultancyPageGroup.
From1January,NickKirk(above, inset)becomesthecompany'snewCEO andjoinsPageGroup'sboard, succeedingSteveIngham(below),who heldtheroleofCEOfor17years.
Kirkwasidentifiedandappointed asCEOinOctoberafter"athorough andrigorousselectionprocess,ledby theNominationCommitteeofthe Board",acompanystatementsaid.
ThestatementsaidKirkhad "exceptionalexperienceofthegroup andthesector".Hejoinedasa consultantin1995inMichaelPage SalesintheUK.Hewaspromotedto leadthatdisciplinein2007.In2009, hetransferredacrosstoPage Personnelwithabrieftotransform theoperatingmodel.Hewas subsequentlypromotedtoregional
managingdirectorin2013andtook ontheadditionalresponsibilityof MichaelPageFinance.In2018,he becameUKMDanddelivered significantprogressintheareaof diversity,equality&inclusion.In January2021,inadditiontorunning allUKoperations,Kirkbecame responsibleforthegroup'sNorth Americanbusiness.
AngelaSeymour-Jackson,chair, commented:"Nickhasbeencriticalto thesuccessofthegrouptodate, havingaproventrackrecordof leadingthebusinessinkeymarkets suchastheUKandNorthAmerica. Nick'sextensiveunderstandingofthe companyanditsculturewillensure PageGroupcontinuesonitssuccessful growthtrajectory.
"SteveInghamhasbeenan exceptionalandinspirationalCEO overthelast17years.Hewillbe missedbyemployees,candidatesand clientsalike.UnderSteve'sleadership
NEWS UPDATE 6 RECRUITER JAN/FEB 2023
AS OF 5 JAN 2023
since becoming CEO in 2006, the Group has tripled its headcount and gross profit, with operations now in 37 countries. The board, along with his many friends at PageGroup, wish him the very best, not least in respect of his endeavours to raise the profile, and progression, of disability rights in the workplace."
PageGroup has also announced the appointment of Babak Fouladi, who will join the Board as an independent non-executive director on 10 April 2023.
The company also announces that Patrick De Smedt, senior independent director, does not intend to seek re-election to the board at the company's Annual General Meeting to be held in 2023, having served on the board for seven years.
The company will announce in due course who will take over the role as senior independent director when De Smedt steps down.
Fouladi will be a member of the Audit, Nomination and Remuneration Committees.
Babak is currently chief technology & digital officer and member of the Board of Management at Koninklijke KPN NV. Before this, he held a number of senior technology positions in the telecoms sector.
Hussain joins long list of successful recruiters on The Apprentice
BY DEEDEE DOKE
ONCE AGAIN, A recruiter has been selected to compete for a £250k injection into their business in the BBC's popular The Apprentice programme.
Shazia Hussain is a technology recruiter currently contracting for a major health insurance company through Hays, according to her LinkedIn profile. She was picked along with 17 other contestants to appear on the show's 17th series starring Lord Sugar, which began on 5 January.
In a press statement promoting the programme, Hussain said
her unique selling proposition was "my ADHD [attention deficit hyperactivity disorder], which means I can process information faster than others. This often means that my reaction time is quicker, and I look at things differently".
Hussain joins an illustrious list of recruiters who have appeared on the programme over the years, several of whom have gone on to win, notably Ricky Martin, Lee McQueen and Tim Campbell MBE. Campbell, who won on the first series, is now a judge on the programme.
Recruiter tried to contact Hussain but there was no response from the show's PR agency by press deadline.
NEWS UPDATE WWW.RECRUITER.CO.UK 7 IMAGES | PÅL HANSEN/BBC/FREMANTLE MEDIA
Mistakes recruitment firms make when replacing valued teammates
BY DEEDEE DOKE
Recruitment businesses could find the start of 2023 with vacant positions on their own teams that need to be filled as consultants leave to pursue new career opportunities.
According to workplace personality assessment and leadership consultants Hogan Assessments, recruitment and HR professionals make common mistakes by looking for 'clones' and 'superstars', and ignoring the need to determine if the candidate has three imperative skills.
Tip 1: Staying away from the clone myth
When recruiting to replace a valued teammate, even recruitment professionals can find themselves struggling with two avenues of thought: choose someone identical to the individual who left or opt for a candidate opposite to them. Personality is a key component of both approaches.
"By looking for an exact carbon copy of the staff member that left, employers limit not only the potential of their team, but also their entire company. Searching for role replacements based on underlying characteristics eliminates the most changeable variables and focuses on personality, which tends to remain static," explained Dr Ryne Sherman, chief science officer at Hogan Assessments.
For a successful replacement hire, first analyse the traits a candidate needs to perform the role at a high level, then narrow down that list to a selection of three required characteristics and several
good-to-have additional attributes. Basing selection decisions on who possesses the highest number of necessary qualities to succeed within the role will help you avoid falling into the clone trap, and aid the growth of the organisation.
Tip 2: Resisting the superstar (top biller) spell
A superstar is a top performer within a team or a company. When looking to recruit, an employer's first instinct will likely be to find the most qualified and accomplished candidate out of the pile and offer them the job. Be careful, as this approach may be detrimental to the team this superstar is entering as their presence can hinder team performance.
The superstar effect is a counterintuitive phenomenon. When the skill gap is too great, others can feel fearful, intimidated, inferior or defeated. The superstar effect could bring out employees' insecurities, resulting in them looking for other ways to get ahead.
Superstars can add incredible value to a team, but be smart about when you take them on and how they work within a team. For organisations to successfully integrate superstars
such as top billers into teams, defining competition is key. Redirect the superstar's competitive nature and channel it towards something that benefits the company as a whole and its reputation without alienating their other team members.
Tip 3: Seek out crucial skills during employee selection
Although every individual will possess their own unique strengths, there are still crucial skill areas that a winning candidate should bring to the table. The three universal competencies that should lead an employee-selection process are people skills, learning skills, and work ethic. Pursuing candidates with these competencies will strengthen any organisation and guard against hiring employees with poor problem-solving, self-management, and interpersonal skills.
Finding employees who get along well with other team members, display a high degree of inquisitiveness and a propensity for learning, and are self-motivated with a strong work ethic is key when filling a vacancy within a team. These traits are the foundation of any strong hire and are often overlooked during the interview process.
Sherman suggested: "Understanding where each candidate stands in terms of personality can help employers make the best hiring decisions possible, while also anticipating any areas that might require special attention or training."
NEWS UPDATE 8 RECRUITER JAN/FEB 2023
IMAGE | SHUTTERSTOCK
CONTRACTS & DEALS
LSP Renewables
Bromley-based LSP Renewables, a global environmental recruitment business, has won £5m financing from HSBC UK and $1.5m (£1.3m) from HSBC Taiwan. LSP will utilise both the funding and the global HSBC network to support its growing business, according to the company.
Factotum Group
National outsourcing group Factotum Group has acquired the talent acquisition business of IT recruitment services and consulting firm Sydney Tyler.
The deal adds recruitment, executive search and headhunting capabilities to the expansion plans of Factotum.
Adway
Adway, an automated social recruitment marketing solution from Sweden, has raised €10m (£8.7m) Series A round from Octopus Ventures and existing investors. The funding will be used to accelerate and scale Adway's platform, further develop the product suite and to support continued expansion into international markets.
DEAL OF THE MONTH
Gravitas Group
UK-headquartered recruiter Gravitas Group has announced the acquisition of R2 Group, a Rotterdam based recruitment company.
The R2 Group, founded five years ago, provides specialist technology permanent and contract recruitment services across The Netherlands and has a turnover of €8m (£6.9m).
This strategic acquisition into The Netherlands further strengthens its
European presence and is a key part of the group's ambitious expansion plans, bringing their global footprint to eight offices across five countries.
Adding R2 Group to their portfolio also strengthens the Gravitas Group's leadership team with the addition of Rick van Eeden, R2 group founder, and managing partners Jurriaan van Leeuwen and Mark Priems to the senior team.
Momenta Group
Momenta Group, a contingent recruiter serving major UK financial services organisations, will partner with NALP to promote careers for aspiring paralegals. This partnership with NALP (the National Association of Licensed Paralegals) has been created following a significant rise in paralegal roles being requested for remediation projects and will enable greater promotion of career opportunities across the sector. This partnership will provide career opportunities for paralegal members and graduates across the UK.
The Barton Partnership
Global executive search and consulting firm
The Barton Partnership has been named as a supplier on two Crown Commercial Service (CCS) frameworks – Executive and NonExecutive Recruitment Services (RM6290) and Permanent Recruitment 2 (RM6229).
The Curve Group
Recruitment and HR outsource solutions provider The Curve Group has secured a four-month recruitment process outsource project with FBN Bank (UK). Curve will manage the end-to-end recruitment process for up to 20 hires during the four-month project, with roles including treasury and markets analyst, relationship managers, business compliance support, and payments and settlements officers.
V7 Recruitment
Specialist recruitment firm V7 Recruitment is targeting further growth in Europe with a focus on Germany, and a further strategy to break into the US market following the completion of a management buyout. V7 was founded in 2017 by entrepreneurs and business partners Steve Whiston and Keith Jones. As a result of the MBO, Whiston and the existing management team have acquired an additional 33.5% shareholding, enabling Jones to exit the business. Following the buyout, the V7 management team has plans to scale operations in the UK and internationally by cementing their European offering via its German office and expanding into the US by 2027.
WWW.RECRUITER.CO.UK 9 NEWS CONTRACTS
More contract news at recruiter.co.uk/news
The Workplace
BY GUY HAYWARD
IN NOVEMBER LAST YEAR, Programme One turned two. And what a journey!
Programme One was founded to deliver a lasting programme of change to address the underrepresentation of black talent within the recruitment industry.
Twenty-four months on… with 15 member agencies and over 150 candidates applying through the website, the support and recognition Programme One receives is growing week-by-week.
When I speak to the agencies involved – Amoria Bond, Aspire, Bruin, Franklin Fitch, Gravitas Recruitment, Meet, Spencer Ogden, Signify, Charlton Morris, PRG, La Fosse Associates, HR Genius, Goodman Masson, Deverell Smith and Westbourne Campbell – the continued commitment of all working towards the same goal – to remove the inequalities which are restricting and inhibiting the engagement of black talent in the recruitment sector – is very impressive.
Our sector has come together to deliver this change and as we move through 2023, I'm excited by the prospect of other agencies joining and new, fresh talent entering our industry.
The more mature Programme One becomes,
the more impact and change we will see.
We ask for each joining organisation to Programme One to commit to four simple strategic objectives, so not only does the programme stay the length of time and but we enable permanent change.
The four strategic objectives for each participating company are: One A commitment to embedding a Diversity, Inclusion and Respect strategy within their business. Comprehensive training for all their people and a commitment to capturing, reviewing and publishing their diversity data. All member agencies have seen an increase in the percentage of their employees self-identifying as having black heritage. Two A commitment to removing any barriers to hiring black recruiters, so that their organisation matches the black representation in their local community. Using the Office of National Statistics estimates by ethnic group, we can understand the representation of Black and/or Black British African/Caribbean heritage by location. In London that representation is 13% (15% for inner London), in Birmingham it is 8% and in Manchester it is 10%, for example.
Three For every black recruit hired there is a commitment that they have access to a mentor. Each black recruiter joining Programme One will have the option of an experienced recruitment mentor through The Aleto Foundation. The purpose is to create an environment of support for the person entering the recruitment industry.
Four A commitment to widening our talent attraction methods and techniques. We have built relationships with sixth form colleges, African Caribbean societies, university alumni, social media communities on Twitter and LinkedIn and
↗
charities and specialist non-profits such as the Amos Bursary.
Baroness McGregor-Smith has written a letter of support. You can be part of the change too. As a sector we can deliver this long-lasting programme of change and change the landscape of opportunity for black talent.
It is our opportunity to shine by doing what is right for now and for the future. ●
TRENDS WORKPLACE
GUY HAYWARD – redefining the modern workplace CEO, Goodman Masson
10 RECRUITER JAN/FEB 2023
"It is our opportunity to shine by doing what is right for now and for the future"
The Workplace
FIVE PERSPECTIVES ON THE LEADERSHIP LESSONS TO LEARN
QUEEN
REIGN
BY GUY HAYWARD
Compassion
"I declare before you all that my whole life, whether it be long or short, shall be devoted to your service …" Part of Her Majesty's speech on her 21st birthday, 21 April 1947, broadcast on the radio from Cape Town.
At such a young age, she embraced the ultimate responsibility of service to others, of true compassion –"understanding with positive action". The global love evidenced over this period of mourning is testimony to the power of service. As leaders, if we wish the trust and respect of others, first we must be of service to them for their good. Manley Hopkinson is the founder of leadership consultancy The Compassionate Leadership Academy and author of Compassionate Leadership.
Humility and humour
A commonly cited leadership quality exhibited by the Queen was her humility. Her ability to make conversation with anyone built trust and exuded warmth and compassion. If we look carefully at what she actually did, it was simple. She listened. She didn't listen to push her own agenda, she listened because she understood the power of the relationship that it created. Leaders often feel under pressure to do something, to leap into action. Usually, all you have to do is listen.
Research shows that leaders with a sense of humour are viewed as 27% more motivating and admired. Whilst the Queen had a very serious job to do, she often brought in a sense of play and was able to smile at some of the things that went wrong. For a leader to treat errors and mistakes as a source of play rather than blame puts everyone at ease, enables learning and drives creativity, all of which are far more important than looking backwards.
The story of the Queen being playful with a tourist who didn't recognise her is a great example of a leader who has the confidence to enjoy a joke at their own expense.
Paul Boross is a business psychologist, performance coach, keynote speaker and author of Humourology: The Serious Business of Humour At Work
Go outside your comfort zone
Social change historically has come about when caring people have taken action, in line with their values, even when that is outside their comfort zone. Imagine the frequency with which our beloved late Queen chose to do this. To push at the walls of convention and visit Ireland, the country colonised by hers, bringing a message of friendship and reconciliation. Which perhaps begs the question of us all – how capable are we of departing from the normal, the expected? When are we brave and innovative? And can we take ourselves lightly throughout?
Carmel McConnell MBE is author of Change Activist: Make Big Things Happen Fast
Commitment to serving others
↗
GUY HAYWARD – redefining the modern workplace CEO, Goodman Masson
Throughout her reign, she demonstrated a clarity of purpose and a commitment to serving others for the greater good. Her servant's heart earned the compassion and trust of the nation and is a key component of what it means to be a leader. In business, this means caring more about your people than the bottom line and being accountable to your teams and the communities you and they serve. Leadership is about love – and that's something we should all take to heart.
Yetunde Hofmann is an executive leadership coach, global change, inclusion and diversity adviser, author of Beyond Engagement and founder of SOLARIS – a pioneering new leadership development programme for black women.
Unrelenting consistency
More than anything, the lesson all leaders can learn from the Queen is her sheer, unrelenting consistency. She held herself to impossibly high standards at all times in front of her subjects and never once wavered. She knew she was a symbol of the ideals her supporters believed in and courageously embodied them until the very end. If this isn't an inspiration for all leaders, I don't know what is.
Elliot Wise is an entrepreneur, business growth expert and mentor. He is the founder of Limitless Mentoring –an entrepreneurial skills programme for aspiring business leaders. ●
TRENDS WORKPLACE
11 RECRUITER JAN/FEB 2023 WWW.RECRUITER.CO.UK 11 BUSINESS ADVICE IMAGE | ALAMY
FROM
ELIZABETH II'S LONG
"If we wish the trust and respect of others, first we must be of service to them for their good"
NEW YEAR PREDICTIONS FOR LEADERS
What are the top workplace predictions for recruiters and HR leaders over the next 12 months?
BY EMILY ROSE MCRAE
As workplace volatility continues in 2023, Gartner has revealed its top nine workplace predictions that recruitment and HR leaders must address this year and beyond to successfully navigate today's labour market and continue to drive business outcomes.
HR leaders have faced an increasingly unpredictable environment, with many organisations mandating a return to office, permanently higher turnover and burnt-out employees. This year's predictions highlight the aspects of work that recruiters and HR leaders must prioritise over the next 12 months.
The following are the top nine predictions for leaders in 2023:
1
snag in-demand talent
'Quiet hiring' will create new avenues to
Despite worries about a forthcoming recession and some layoff announcements, Gartner benchmarking data shows that most HR leaders still expect the labour market to get more competitive.
Progressive recruitment leaders will turn to 'quiet hiring' to acquire new skills and capabilities without acquiring new full-time employees. For example, they will deploy current employees to the highest priorities, which may necessitate reskilling and stretch assignments. Leaders will also emphasise upskilling to fulfil employees' career aspirations while meeting organisational needs.
2

Hybrid flexibility will reach frontline workers
Many organisations have sought to make the workforce-wide experience fair by simply making it equal: mandating on-site work for those who could work elsewhere. More than six in 10 organisations have some sort of on-site requirement for employees whose work can be done remotely.
This year, smart organisations will stop limiting flexibility in the name of fairness and will pursue formal strategies for more flexibility for the frontline workforce. To do this, organisations will provide frontline workers more control over their schedules, more paid leave and more stability in work schedules.
3 Managers will be sandwiched by leader and employee expectations
"Many managers are struggling with how to balance the need to
implement corporate strategy on behalf of senior leaders and providing the sense of purpose, flexibility, and career opportunities that their employees expect," said Peter Aykens, chief of research in the Gartner HR practice.
In 2023, leading organisations will recognise the increasing pressure on managers, and they will provide support and training to mitigate the widening managerial skills gap while clarifying manager priorities and redesigning their roles where necessary.
4 Pursuit of non-traditional candidates will expand talent pipelines
Organisations are being forced to expand and diversify their talent pipelines due to employees increasingly charting non-linear career paths. These organisations are also faced with an inability to meet talent needs through traditional sourcing
TRENDS INSIGHT 12 RECRUITER JAN/FEB 2023
methods and candidate pools.
To fill critical roles in 2023, organisations will need to become more comfortable assessing candidates solely on their ability to perform in the role, rather than their credentials and prior experience. Organisations will take several approaches to do this, such as relaxing formal education and experience requirements in job postings and reaching out directly to internal or external candidates from non-traditional backgrounds.
5 Healing pandemic trauma will open a path to more sustainable performance
The challenges of a global pandemic, including unemployment, supply chain shortages, isolation from family and friends, and divisive political fractures created intense stress. In fact, in 2022 employees' stress and worry grew above even 2020 peaks – nearly 60% of employees are stressed at their jobs every day.
This year, leading organisations will shift from offering rest as a recovery solution and instead will support proactive rest for employees to help them maintain their emotional resilience and performance. A July 2022 Gartner survey of nearly 3,500 employees found that when organisations offer proactive rest, they see a 26% increase in employee performance.
6 Organisations will drive DEI forward amid growing pushback
Although organisations still prioritise diversity, equity and inclusion (DEI) efforts, many employees say their organisation's DEI efforts are divisive. This pushback to DEI efforts can decrease workforce engagement, inclusion and trust.
To address this fraught moment for DEI, in 2023 HR must equip managers with tools and strategies to engage resistant employees and address pushback early before it evolves into more disruptive forms of DEI resistance. This is crucial for maintaining the momentum of DEI efforts and achieving greater maturity and strategic impact.
8 Concerns around AI will lead to increased transparency in recruiting tech
With more organisations leveraging AI in recruiting, the ethical implications of these practices have become more urgent. For example, a new law in New York City went into effect on 1 January that limits employers' use of AI recruiting tools and requires organisations to undergo annual bias audits and publicly disclose their hiring metrics.
Organisations that use AI and machine learning in their hiring processes, as well as the vendors they rely on for these services, will face pressure to get ahead of new regulations and be more transparent about how they are using AI – and give employees and candidates the choice to opt out from AI-led processes.
9
Gen Z skills gaps will reveal
workforce-wide erosion of social skills
7
As organisations get more personal with employee support, it will create new data risks
Organisations are increasingly using emerging technologies – artificial intelligence (AI) assistants, wearables, etc – to collect more data on employees' health, family situations, living conditions and mental health in order to respond more effectively to their needs. However, using these technologies has the potential to create a looming privacy crisis.
Progressive organisations will use 2023 to create an employee data bill of rights that prioritises transparency around how they collect, use and store employee data, and which allows employees to opt out of practices they find objectionable.
The rise in remote and hybrid work has meant that many new-to-the-workforce employees have had few in-person opportunities to observe norms and determine what is appropriate or effective within their organisations.
Rather than forcing employees back to in-person work to establish connections, leaders need to build intentional connections among employees across geographic – and generational – boundaries.
Gartner research shows that there are three key elements to creating intentional interactions among employees: employee choice and autonomy, a clear structure and purpose, and a sense of levity and fun. ●
WWW.RECRUITER.CO.UK 13 TRENDS INSIGHT IMAGE | ISTOCK
↗
EMILY ROSE MCRAE is senior director in the Gartner HR practice.
CONGRATULATIONS TO OUR 2022 SHORTLIST BEST CONTRACTOR CARE •Ellis Recruitment Group •Gravitas Group BEST EMPLOYEE COMMUNICATIONS •Goodman Masson •Investigo •Pertemps BEST ONBOARDING PROGRAMME •Baltimore Consulting •Goodman Masson •Gravitas Group •La Fosse Associates •Oscar Recruitment •Seven Resourcing •the rec-hub BEST WORKPLACE ENVIRONMENT/S •Franklin Fitch •Gravitas Group •La Fosse Associates •Oscar Recruitment •Seven Resourcing •Signify Technology Group •the rec-hub •Xpertise Recruitment DIVERSITY, EQUALITY & INCLUSION CHAMPION •Bramwith Consulting •Creative Access •Signify Technology Group •SR2 Socially Responsible Recruitment MOST EFFECTIVE PAY & BENEFITS STRATEGY •La Fosse Associates •MRL Consulting Group •Seven Resourcing MOST INSPIRING NEWCOMER •Mariola Bonnicci: Consultant, Camino Partners •Ciara Clarke: Senior Recruitment Consultant, Harrington Starr •Oliver Knight: Senior Recruitment Consultant, Harrington Starr MOST INSPIRING TEAM LEADER/MANAGER •Leah Overend: Divisional ManagerSocial Care, Baltimore Consulting •Charlotte Drury: Learning and Development Academy Manager, Franklin Fitch •Roberto Orlandi: Branch Manager, MCG Healthcare •Alice Smith: Associate Director (US), Oscar Recruitment •Mark Neal: Director, RedLaw
L@ RecruiterAwards | #investingintalent | #RITAshortlist www.investingintalent.co.uk BOOK NOW MOST INSPIRING RECRUITMENT AGENCY LEADER •Saffa Ayub: Managing Director, Bramwith Consulting •David Annable: Founder and CEO, Franklin Fitch •Amy Hambleton: Director, RedLaw •Richard Harrison: Managing Director, Xpertise Recruitment BEST RECRUITMENT COMPANY TO WORK FOR – MICRO (UP TO 19 EMPLOYEES) •InfoSec People •Procurement Heads •Realm Recruit •RedLaw BEST RECRUITMENT COMPANY TO WORK FOR – SMALL (20 TO 49 EMPLOYEES) •Bramwith Consulting •Leaders in Care Recruitment •Thryve Talent •Xpertise Recruitment BEST RECRUITMENT COMPANY TO WORK FOR – MEDIUM (50 TO 99 EMPLOYEES) •Claremont Consulting •Franklin Fitch •Hunter Gatherer Group •MRL Consulting Group •Seven Resourcing •SR2 Socially Responsible Recruitment •the rec-hub BEST RECRUITMENT COMPANY TO WORK FOR – LARGE (100 + EMPLOYEES) •Eames Group •G2V RECRUITMENT GROUP •Gravitas Group •Investigo •La Fosse Associates •Oscar Recruitment MOST INSPIRING RECRUITMENT COMPANY TRANSFORMATION •Fintelligent Search •Gattaca •Thryve Talent •Visuna WINNERS ANNOUNCED 31 January 2023 The Brewery, London
TECH & TOOLS
IN FOCUS: Creating a great recruitment tech stack
BY SUE WEEKES
The vast range of different recruitment tools available means both agency and in-house recruiters have ever more decisions to make when it comes to choosing the right mix of technologies to achieve their aims. And creating the right tech stack for the business isn't just about technology decisions. "You need to look holistically at your people, your processes, and your goals and objectives to ensure any tools you include in your tech stack will work cohesively and deliver the intended results," says Mark Hedley, vice president of talent recruiting at Globalisation Partners, developer of the Global Employer Platform.
As Hedley adds, there are "no silver bullets" but a well-designed
tech stack "that is integrated, enables automation, leverages self-service, and provides a single source of truth can be a competitive advantage in the war to attract and engage the best global talent. There are some amazing tools and the best results come when they work seamlessly together".
Starting point
Before deciding on anything, it is important to define your objectives and identify the processes you want to cover. Ben Slater of talent platform Beamery says starting with technology, "not strategy", is a mistake: "Any software that companies purchase needs to be deeply aligned with the goals that an organisation is trying to achieve."
Given the sheer number of
processes that make up recruitment – sourcing, applicant tracking, CRM, video interviewing, assessment and onboarding to name just a few – devising the approach and strategy requires careful thought and discussion.
Dan Kirkland, co-founder and director of talent acquisition platform Tribepad, warns against working in silos and not involving key stakeholders/user groups early on. "Otherwise, you risk losing them on day one," he says.
As well as practical considerations, discussions should include how "progressive" the recruiting team wants to be in its approach to recruitment technology, suggests Hedley. Do you want to be on the leading edge of innovation and are willing to take a risk on a new tool or application that is still evolving, or
16 RECRUITER JAN/FEB 2023 TRENDS TECHNOLOGY AND SERVICES
would you prefer to let others do that learning?" he says. "It is important for your teams to agree on the approach. An example is the use of AI for candidate screening."
Kirkland also urges recruiters to avoid trying to use all-in-one tools "for absolutely everything". "Use the best tools that you can afford that allow you to maximise your process efficiencies," he says, and accept that your processes may need to change. "Don't bend the tools around your process, update your process instead to maximise the benefits of the tech stack."
Interoperability and data
The vast majority of recruiters will already have several tech solutions in place but assess whether these might need upgrading and it is also vital to tackle any potential interoperability issues in early
discussions with vendors and in-house IT teams.
"Interoperability is one of the most important, and least discussed components of technology," says Slater. "Everything in your stack needs to be integrated and work well together. You need tools that support and enhance one another, not issues with data flow and integrations."
Similarly, a focus on data early on is imperative. "Clean, up-to-date data is the foundation that every business needs," states Slater. "With technology stacks growing in size and complexity, having intelligent data that you can rely on is crucial."
Evaluate and review
Measure the effectiveness of your stack regularly and assess how well the components are working together from both the recruiter and candidate's perspective. "Tech tools are an enabler, so any review should focus on the output and outcomes measured in business relevant results," says Hedley. "The same metrics you use to decide which tools you need in your tech stack should be used to measure their effectiveness. However, it is important to remember that performance against metrics or goals are the result of multiple factors, so don't change tools when a change in process is needed, or your goals have become outdated."
Experts agree that a tech stack should be reviewed every year and Kirkland advises a thorough evaluation every two years. But he says if the toolset isn't working, "don't wait": "Review with your existing vendors to see if they can help you and, if they can't, then you need to start your process as soon as you can – you'll be doing yourself and your colleagues a disservice if you delay this for an annual review." ●
IN BRIEF
Customised anonymity Recruitment software provider
Hireserve is launching the CV Anonymisation tool, designed to remove unconscious bias and boost diversity & inclusion initiatives. Recruiters can customise the level of anonymisation from personal information to employment history and education timelines. www.hireserve.com
Integration can make brighter hires
Interview intelligence platform
BrightHire is partnering with hiring platform SmartRecruiters to integrate its applicant tracking system (ATS). Users can review and transfer BrightHire's interview notes, transcripts, interview highlights and key moments with the side panel embedded into the SmartRecruiters' candidate record. www.brighthire.com www.smartrecruiters.com
Cutting cost and time of reference checking
Recruitment cloud company iCIMS has acquired the skills verification and digital reference checker specialist SkillSurvey to enable its community of 4,000 customers to reduce the time and cost of traditional reference checking. www.icims.com
Virtual try-out tool for assessing drivers
The hiring platform ModernHire has released a virtual assessment tool for commercial drivers. The Virtual Tryout for Drivers is the latest in its portfolio of simulation and text-based assessments and uses virtual exercises on attributes that are critical to safety and driver success. www.modernhire.com
Building video into everyday activities
Recruitment agencies and in-house talent teams can take advantage of an online one-stop-shop to make it easier to use video for recruiting, onboarding and training. PreviewMe by the New Zealand-founded company of the same name (with offices in the UK and Netherlands) provides customisable video templates to make it easier to build video into everyday activities. https://previewme.com/
WWW.RECRUITER.CO.UK 17 TRENDS
SERVICES IMAGE | SHUTTERSTOCK
TECHNOLOGY AND
Where are you from? Discrimination, curiosity or racism?
BY ANNA ELIATAMBY
Where are you from? was the question that Lady Susan Hussey of the Royal Household repeatedly asked Ngozi Fulani, CEO of Sistah Space, at an event at Buckingham Palace on 29 November 2022. The questions came from a position of privilege and assumptions about someone who looked different. This was an example of racism and discriminatory behaviour.
People have also subjected others to this repeated questioning, including white people with non-British accents. Is this discriminatory? Yes, because the intent is commonly to belittle and make the recipient uncomfortable. Occasionally, however, the intention is mere curiosity. And that is OK but can be tiring for the recipient.
Discrimination, these days, is rarely overt and focused on the person's difference. It is usually indirect, such as repeatedly asking, 'Where are you from?', or explaining something that the person already knows about because the speaker has assumed that they don't understand. For example, describing how the UK postal system works to someone who was born here.
These behaviours and actions come from a place of privilege, assumptions and biases. When they are present, many will use them to maintain the status quo of separation and belittling. It takes a very brave person to say something and, often, people just smile and tolerate such actions. Regardless of the psychological cost of being the recipient. Because it takes courage and effort to speak up and sometimes there is retaliation. Organisations are extremely poor at addressing these behaviours systematically. There are so many published reports of discrimination. Yet some still permit these behaviours, including leadership. So what can we do?
As speakers and actors, we must continually examine our privilege, biases, and assumptions and values. Explore how you interact. What was the effect of what you said and did? Was the outcome always positive or was there a significant and negative impact? Most times, our intention is to be positive, and this comes across. But when we are insecure or want to be superior, then we can say and do something degrading. Let's think about how we can address our insecurities without harming someone else by our actions.
It is vital to think about our perspective on difference and diversity. This journey is ever evolving and has shifted gears since the #MeToo and #BlackLivesMatter and other similar movements came into being. The lack of equality and inclusion is on the public stage, more than previously. Those who were silent and had to endure now say something. Those who took part in discriminatory behaviours will sometimes listen, but some continue because we have not challenged them previously. In this ever-emerging world of difference, it is important to think about how we can open ourselves to inclusion. An excellent way, if done respectfully, is to talk about it with colleagues, with their permission. It is likely that someone in our inner and outer circle has a difference. But they may not want to take part or declare, and we should respect that.
As actors and speakers, we must think about why we want to say something. If the intention is not honourable, then it is best to say nothing. Speaking and acting from a centre of decency and respect for self and others should be our baseline. ●
C INTERACTION VIEWPOINT 18 RECRUITER JAN/FEB 2023
ANNA ELIATAMBY is director of Healthy Leadership, CIC and coauthor, with Blueprintforall, of Our Journey for Diversity and Inclusion in Business (Decency Journey book Seven).
IMAGE | ISTOCK
WHAT ELSE ARE UMBRELLA COMPANIES HIDING?
I have been made aware of Orange Genie's suspension from the FCSA from your news story ['FCSA right to expel Orange Genie but needs to clarify its processes around sanctions', 24 Nov 2022].
I became aware of the £2 last week when it showed up in my payslip as an actual deduction and not lumped in with the employer's NI contribution. I queried this, only to be told that it was a charge for using their online portal to upload my timesheets.
This has never been referenced in any contract of employment and contravenes the Employment Rights Act.
Under this act, employees have the right not to suffer 'unauthorised deductions from their wages'. The only exceptions being: 1. Where authorised by statute or the courts; 2. Where agreed and part of the contract of employment; 3. Where there's been an earlier over payment; 4. With the employee's advanced written permission.
The £2 fee does not meet any of this criteria. I have written to OG instructing them to refund the monies. I have done the one thing that all contractors working under the OG banner can do, and that is to move to a different company.
If there are enough contractors leaving, then this may close them down and serve as a warning to other umbrella companies.
Paul Wilson
JOHN PAUL CAFFERY CEO, RAMP GLOBAL
"We have introduced a number of initiatives to support our employees' financial – and mental – health during the crisis. We're reviewing our remuneration packages to reflect inflation and as part of this, issuing a one-off cost-of-living bonus payment. We also provide monthly voucher incentives, season ticket loans, flexible working to reduce travel costs and early payment options for contractors. To support employees' mental health, we organise a weekly Deliveroo to all staff so they receive a nice meal, and provide personal wellbeing allowances, monthly nights out and an annual overseas trip, benefitting those who maybe can't afford to travel abroad."
KATE MERRITT
CO-FOUNDER, LIBERTY HIVE "Flexible working is a game changer, particularly now as we face the cost-of-living crisis. Giving all employees, including contractors, flexibility around where and how they work helps to manage household costs. Reducing commuting costs (the average London commuter spends £5,114 pa) or favouring heated offices with everyday perks – giving staff the autonomy to choose can only be a good thing. Now more than ever is the time to trial more flexible initiatives – for example, the nine-day fortnight or giving carers' leave. These can all support a workforce under pressure which ultimately helps businesses attract and retain talent."
LEWIS MALEH
FOUNDER
AND CEO, BENTLEY LEWIS
"The experiences of the last few years have taught us to be proactive when supporting our team. These are a few things we are exploring during the cost-of-living crisis. Communicate openly and regularly: Keep your team informed about what is happening. Encourage them to share any ideas they may have. Flexible work arrangements: Consider offering remote work or flexible hours to help your team manage their responsibilities. Financial assistance and resources: Provide financial assistance such as bonuses or raises to help alleviate financial strains. Show appreciation and gratitude: A simple thank you or small gesture can go a long way in helping your team feel valued."
INTERACTION SOUNDBITES WWW.RECRUITER.CO.UK 19
"What plans have you got to help your staff, temporary workers and contractors with the cost-of-living crisis going into 2023?"
WEBCHAT
PAYMEGREEN SHINES AN ETHICAL LIGHT IN THE UMBRELLA INDUSTRY
What is PayMeGreen?
PayMeGreen is a family-run business focused on the improvement and sustainability of fair pay and reward to help improve workers' commitment. It is one of the first dedicated umbrella and payroll solutions companies to be working primarily with the 'green' sector of healthcare, education and
renewable energy. We started PayMeGreen to reinforce the idea that any business, in any industry, can contribute to the preservation and care of our planet.
What makes PayMeGreen a 'green' company? Everything! We have partnered with B Corp accredited, environmental membership group
Ecologi and animal welfare charity Humane Society International to preserve wildlife and rehabilitate the rainforests all over the world. Our team's personal and professional efforts are focused on growing a company forest, while reducing tonnes of CO2. As an organisation we have a very low carbon footprint by having a virtual office, cycle-to-work
SPONSORED FEATURE 20 RECRUITER JAN/FEB 2023
Karolina de Walewska, director of payroll solutions firm PayMeGreen, explains why an ethical and green approach is the only way forward for any business operating today but especially in the umbrella sector
scheme and printing only by request, offsetting our personal carbon footprint at the same time. Our team is given an extra holiday day to actively work with their chosen charity and cause. We are dedicated in finding new ways to continue our efforts in being a green company and giving back. PayMeGreen's mission and focus is to primarily work only with companies that that reflect our own values and ethics.
How would you describe the current condition of the umbrella market?
Negativity surrounding the umbrella industry has severely affected smaller companies to survive. We believe in transparency and gaining an accreditation organically by having a thorough Employment Rights Assessment audit conducted by ERA Services. We divert any funds required for a 'badge' back into our Green Mission.
What can new customers expect when they join PayMeGreen?
Our company provides daily payroll and advance salary pay. This has proven to be a unique offering, with personalised account managers and a payroll manager to execute any request within minutes. Our mission is to find a way to help contractors in everyday situations and support during these difficult financial times, including offering advance pay of up to 70% of their salary. It's important to note that this isn't an interest loan, or any form of lending. We are simply aiding individuals within the healthcare and educational sectors to receive their salary once their shifts have been completed.
Our onboarding process is under 30 minutes, and we pride ourselves on our personalised and attentive customer service. Every new customer is granted a 'Green Gold
Club' membership. This is a rewards platform that offers discounts and deals with thousands of brand names such as Apple, Thorpe Park, The Four Seasons Hotel to name but a few. However, most importantly, we aim to help healthcare professionals by sourcing discounted medical supplies such as gloves, stethoscopes and much more since these items are not provided by the NHS or medical bodies. With such high costs, by supporting individuals to obtain these items without running up debt, we can take this initial worry away from the individual.
What is your background?
Born to an English father and Polish mother, I've been lucky enough to have attended schools both in Poland and here in the UK, and as a result, I have been exposed to different cultures and experiences. My passion for ethics, financial markets and fiscal responsibility, coupled with my underlying interest and hobby for Art history, has led to me achieve
two degrees from the London School of Economics (LSE) and University College London (UCL).
What was your reason for starting PayMeGreen?
I've worked in almost every sector from hospitality and fashion to construction and fine art since I was 16. I believed that taking internships or part-time jobs in various roles and markets would give me insight, experience and also learning a range of skills that were crucial to start by own company. With a degree in Economics from LSE, I felt confident that such financial experience, as well as working for a family-based business, would cement the final requirements. During this time, I was faced with an ethical dilemma on an acquisition deal in Central America, which may have resulted in devastating natural consequences and loss of wildlife.
Due to my father's diagnosis of cancer, I was given the opportunity to take over the day-to-day running of the company. This gave me the platform to execute my vision and ideas in early 2020 – namely, finding a way never to be at that ethical dilemma in Central America again and carving a vision for real change and opportunity.
So, with a rebranded name of PayMeGreen, I knew it would be a force for change and good, and a successful example for the umbrella industry, helping everyday people in sectors that make a difference in the world. With active guidance from the UN Framework Convention on Climate Change through COP, I am confident that PayMeGreen will only do bigger and better things for the UK, professionals and our planet.
To find out more, please contact Karolina de Walewska
T: 07908 308 552
W: www.paymegreen.io/
SPONSORED FEATURE WWW.RECRUITER.CO.UK 21 IMAGE | SHUTTERSTOCK
22 RECRUITER JAN/FEB 2023
RECRUITMENT SECTOR PROVES ITS DURABILITY
022 was a year of significant change for the UK recruitment sector. Amid a volatile macroeconomic and political backdrop, the sector's resilience was once again evident, with another year of buoyant activity. Acute skills shortages and candidate scarcity drove strong demand in the hiring market and there are no signs of this dissipating in 2023, despite recessionary concerns. The UK recruitment market has proven its durability across all stages of the economic cycle, which will continue to support the sector's prospects for the year ahead.
This edition of the Recruiter HOT 100 demonstrates the sector's resilience and puts the spotlight on its ability to successfully navigate periods of significant uncertainty, which augurs well in view of a
This edition of the Recruiter HOT 100 demonstrates the sector's resilience and its ability to navigate periods of uncertainty
wider economic slowdown in 2023. An increasingly dynamic market has seen an influx of new entries in this year's HOT 100 list, with 63 new entries in total. The recruiters included in this year's list encapsulate the sector's resilience in all stages of the economic cycle, with average year-on-year revenue growth of 26.2%, indicating a successful post-pandemic rebound for the sector.
Despite the challenges faced by recruiters, the HOT 100 has become increasingly competitive, with minimum gross profit per head (GP/head) required to feature increasing by more than 50% to over £115k. This evidences the success of the sector in rebounding post-pandemic and in raising the productivity bar. Particularly showcased this year are recruiters who have successfully navigated not only the challenges within the recruitment sector, but also within the sub-sectors into which they are recruiting.
Sectoral breakdowns of this year's list reinforces the buoyancy of sectors such as IT, technology and healthcare, which are demonstrating high growth amid a backdrop of significant candidate shortages. Companies with a clear sub-sector specialism remain a key focus for institutional
WWW.RECRUITER.CO.UK 23
IMAGES | SHUTTERSTOCK
Rank Change Gross profit per head/employee latest year (£) Gross profit per head/employee previous year (£) Company/ trading name
Parent group (where different name) Gross profit Gross profit previous year (£m) Sector coverage
1 -353,985.17245,026.47People Source Consulting Part of Manpower Holdings14.811.5Public sector, technology, FinTech, change & transformation
2 ▲ 335,522.55190,286.03Global Law Talent (previously SSQ) 27.817.8Legal
3 ▲ 300,362.07242,159.09Resourcing Group (Community Resourcing )Part of nGAGE 17.410.6Facilities management
4 ▼ 292,625.81142,839.27Allen Lane
Part of Outsourcing UK 10.55.2 Finance, IT, project management, executive search
5 ▼ 250,396.13175,924.71Sheffield Haworth Part of SH Global 20.712.8Executive search, interim management
6 N249,061.64217,997.18Eton Bridge Partners Part of Waterside TopCo 19.414.3Executive search, interim management
7 N 248,742.86235,656.25Ridgeway Partners Teneo UK Bidco 8.77.5Finance, IT, technology, FinTech
8 N 246,170.21177,967.21Leathwaite Human Capital Part of Leathwaite 11.510.8Executive search
9 N 237,852.63173,320.69IRG Advisors Part of Odgers Group 67.750.2Executive eearch
10 N 233,897.58106,395.64Plexus Resource Solutions 5.51.4 Technology
11 ▼ 229,728.46222,495.91LA International Computer Consultants LA International Holdings 24.823.5Technology, IT
12 ▲ 218,548.76111,307.65Cavey Dale Group Part of Meddipicc 12.66.3Sales & marketing, technology, IT
13 ▼ 195,884.64228,542.28Direct Healthcare 24 Part of Tapa Holdings 7 5.7Healthcare
14 N195,034.12162,277.53Savannah Group 11.1 8.2Executive search, interim management
15 N 192,521.73145,558.76Aston Carter International Part of Allegis Group (UK) Holdings10 7.8 Finance, customer support, administrative, governance, risk & compliance
16 N 191,604.5486,943.21Maraki Talent 4.92.4Finance, professional services
17 ▲ 189,507.12103,929.13Dartmouth Partners
Part of Kernel 15.97.4Finance, executive search, change & transformation, HR, built environment 18 N186,393.27118,099.62Wilton and Bain Part of Wilton & Bain Group 8.25.5Professional, technology
19 N 185,510.00126,715.91Science Recruitment Group Part of Impellam Group 18.511.1 Healthcare, STEM, engineering, life sciences 20 ▼ 185,261.67137,460.70WA Consultants Part of Emblem Holdings 3.83.1 Technology 21 N 183,617.57148,206.39Finatal (Dajaroo) 8.64.5Finance, change & transformation, technology 22 ▼ 179,768.32114,935.10Orama Solutions 5 2.2Technology 23 ▼ 179,076.57141,999.80Marlin Green Part of K2 Partnering Solutions6.26.3IT 24 N 177,052.74129,788.34Meet Group 26.215.3Life sciences, pharmaceuticals, MedTech, 25 N 176,086.5980,089.20StaffCo Direct 6.53.2Lorry drivers 26 N175,037.71154,215.58The Up Group Part of Alexander Mann Group 6.1 5.5Executive search 27 ▲ 174,414.2994,263.68The SR Group Holding Company 54.429.2Finance, marketing, sales, HR, executive search, legal, risk & compliance 28 N 170,387.10163,440.00Sanderson Government and DefencePart of Sanderson Recruitment 5.24 Public sector, executive search, defence 29 ▼ 170,286.18118,237.96Investigo 38.925.4Finance, legal, technology, IT, change & transformation, property, HR 30 N 168,607.14109,300.00The Bridge (IT Recruitment) Part of Morson Group 4.73.2IT change & transformation, technology 31 N167,327.64206,581.51BIE Executive Part of BIE Bidco 5.57.2Executive search, interim management, change & transformation 32 N 166,652.17141,161.29Resourcing Solutions Part of Gattaca 3.84.3 Rail, power, built environment 33 N 166,157.23109,644.08Capita Resourcing Part of Capita 24.719.8Education 34 N 164,242.97102,493.87Digital Gurus Recruitment Part of Rethink Investments5.44.7Technology 35 ▲ 163,417.72103,422.02PSD Group Part of MPM Connect 2 12.911.2Finance, hospitality, industrial, executive search, built environment, property, sport, technology 36 N161,674.42109,206.90Badenoch and Clark 20.815.8Finance, engineering, healthcare, life sciences, HR, IT, legal, sales, marketing 37 N 160,248.37105,140.59The Barton Partnership 12.67.2Change & transformation, finance, technology 38 N 159,954.30151,826.92FDM Group Part of FDM Group (Holdings)59.555.2IT, professional 39 ▲ 159,243.24105,378.38Walker Hamill Part of WH Solo Holdings 5.83.9Executive search 40 N 158,734.03217,665.14Saragossa 5.26.3Technology 41 ▼ 157,935.00110,319.80twentyAI 7.1 5.5Technology, finance, risk & compliance 42 N 155,964.4682,392.59The Fiser Group 11 5.6Professional, change & transformation, executive search 43 N 155,405.25142,212.21SR2 Rec 7.93.9Technology 44 ▲ 152,690.47108,267.87Technical Resources 4.53.2Technology, IT 45 N 151,125.39100,207.77HR GO Recruitment Part of HR
24 RECRUITER JAN/FEB 2023 Key: ▲ Up ▼ Down – Unchanged N New
GO 6.1 4.7Logistics, drivers, education, events, facilities management 46 N 148,928.73140,301.67Trilogy International Holdings 5.94.6Change & transformation, technology 47 N148,147.54119,760.87Henderson Scott 9 5.5Digital, technology 48 N 148,013.1399,815.24S E C Recruitment Part of RDL Corporation 4.44.8Executive search, life sciences, IT, technology 49 N 147,934.69118,408.63Pure Recruitment Group Part of Kernel 7.1 5.6Finance, professional services 50 ▼ 147,346.67137,323.08Green Park Interim & Executive 11 8.9Executive search, interim management
Parent group (where different name) Gross profit Gross profit previous year (£m) Sector coverage
Part of NRL Group 10.49.3Energy, facilities management, built environment, defence, infrastructure, energy, transmission 52 N 146,317.07108,391.02The Coulter Partnership 6.15.3Executive search 53 N 144,264.02104,677.84LHI Group 37.321.7Technology, life sciences, energy, built environment 54 ▲ 143,054.0578,085.71Prime People 15.810.9Real estate, built environment 55 N 141,388.31120,760.63Tripod Group 6.96.1Health & social care 56 N 141,246.30109,201.16Jark Ventures Part of the Recruit Venture Group 13.811.5Built environment, driving, healthcare, industrial 57 N 141,123.2481,126.19Barclay Simpson Associates 5.74.6Technology, risk, governance & compliance, legal 58 N 138,995.62135,518.30Vector Resourcing Part of Vector Resourcing Holdings 2.95 Executive search, training, technology, finance, HR, project management, change & transformation, architecture, marketing 59 ▼ 138,966.67146,782.61Proactive Technical RecruitmentPart of nGAGE 4.13.3Engineering 60 N137,430.66139,384.84REED Online Part of Reed 37.647.8General 61 N 136,750.00141,333.33Northern Marine Manning ServicesPart of Stena (UK) 6.56.7Marine 62 N 136,281.25195,854.55Modis International 13 10.7Technology 63 ▼ 135,852.27111,583.24Harvey Nash Group (Now Nash Squared )Part of Nash Squared 119.595.8Technology 64 N 135,547.81109,101.35Plato UK Topco 114.578.2Executive search 65 ▲ 135,301.67103,642.34Nicoll Curtin Technology Part of Nicoll Curtin Group 6.44.2Finance, HR, marketing, operations, sales 66 ▼ 133,951.7486,858.36William Alexander Holdings 4.12.4Technology, change & transformation 67 N133,860.0490,880.16Austin Fraser 26.217.7Technology 68 ▼ 131,772.29110,377.26La Fosse Associates 29.323.9IT, change & transformation, governance & risk, public sector, technology, finance, professional services 69 ▼ 131,640.06115,790.55Oliver James Associates Group Part of Oliver James Associates Group68.748.5Finance, change & transformation, technology, sales, marketing, engineering, risk & compliance 70 ▲ 130,785.2688,150.41Redrock Consulting 6.14.3IT 71 N 130,200.00133,744.68Norman Broadbent Part of Norman Broadbent 5.86.2Finance, industrials, life sciences 72 N 129,661.97117,432.83Penta Consulting 7.68.3IT, technology 73 N 129,608.1964,322.95Axon moore 4 2.8Finance 74 ▼ 129,316.00152,519.95Oliver Bernard 5.48.8Technology, architecture, product design, HR 75 N129,217.97113,870.85Keystream Group 4.53.7Technology, healthcare, life sciences, public sector, change & transformation 76 N 129,090.06130,603.89CV-Library Part of CV-Library Holdings25.328.9General 77 N 128,899.08120,614.75Red Global 28.129.4Digital 78 N128,800.00111,058.82Hays Healthcare Part of Hays Specialist Recruitment 3.83.7Healthcare 79 N 128,784.5933,628.73Syft Online 31.55.8Hospitality, industrial, facilities, healthcare, retail 80 N128,689.66108,135.59I-Pharm Consulting Group 11.16.3Life sciences 81 ▼ 127,521.56112,316.79Empiric Solutions Part of Tourstan Global 8.17 IT, engineering, compliance, technology 82 N 126,786.3990,224.43Network Healthcare ProfessionalsPart of Pertemps Network Group6.25.8Healthcare 83 ▼ 126,767.44172,937.50GCS Recruitment Part of nGAGE 5.45.5Software engineering 84 N125,842.2370,550.75Winner Recruitment (Birmingham) 4.93.1Driving, industrial, commercial, education 85 ▼ 125,255.0395,268.91Opus Talent Solutions Part of Graphite Capital Management 32.319.4Technology 86 N124,997.2574,806.64SF Recruitment Part of Ignata 7.55.4Executive search, finance, technology, engineering, professional services 87 ▼ 124,677.4891,467.18IDPP Holdings 2.62 Technology 88 N 124,657.2897,553.21ConSol Partners Part of Empresaria Group4.95.5Technology, finance, IT 89 ▼ 124,636.36121,255.81Cornwallis Elt Part of Morson Group 5.45.2IT, change & transformation 90 N 124,269.2385,689.66Datum RPO 3.22.4Construction, built environment, professional, engineering, manufacturing, healthcare, social care 91 N 122,635.1586,907.42Stanton House 8 6.2Finance, change & transformation 92 N122,583.00107,111.48Proactive Appointments 3.63.1IT 93 ▼ 121,399.7288,059.02PageGroup 877.7610.2Executive search 94 N 121,183.92116,171.36Dmwsl 785 4.34.1Technology, executive search 95 ▼ 120,551.52113,840.00Experis Part of Manpower Holdings (UK) 39.734.1Healthcare, technology, life sciences, finance, retail 96 N120,390.8971,171.17Allegis Group Part of Allegis Group (UK) Holdings54.645.6General 97 ▼ 116,933.9394,278.95SThree Part of Sthree Group 355.7308.5STEM 98 N 116,300.0077,058.82Chadwick Nott (Holdings) Part of Impellam Group 3.42.6Legal, finance, HR, public sector 99 N 115,428.57131,351.85Sanderson Recruitment Part of Sanderson Recruitment £8.814.1Finance, public sector, retail, technology, professional services, energy, executive search, defence 100 N115,333.3354,100.00Carbon60 Part of Impellam Group 10 5.9Construction, built environment, energy, aerospace, technology, manufacturing
51 ▼ 147,139.13136,956.85NRL Group
Key: ▲ Up ▼ Down – Unchanged N New WWW.RECRUITER.CO.UK 25 RECRUITER
100 COMPANIES 2022
HOT
Rank Change Gross profit per head/employee latest year (£) Gross profit per head/employee previous year (£) Company/ trading name
investment, demonstrated by all 13 HOT 100 companies currently backed by private equity deriving a significant proportion of their revenues from sub-sectors that are typically experiencing structural labour shortages.
Despite the challenges posed by the macroeconomic and geopolitical landscape, recruiters have become increasingly more efficient in 2022. The revenue and GP figures filed by this year's HOT 100 companies increased by a combined £1.3bn and £687.9m respectively, despite an average employee increase among this year's featured companies of just one – 2021, 206; 2022, 207. Overall, recruiters featured in this year's list have experienced substantial growth in almost all metrics relative to their figures for the previous accounting period, offering a more positive sector overview when compared to last year's analysis. This reinforces the sector's resilience and creates a solid foundation for growth in 2023.
Size profile
Continuing the trend from 2021,
mid-market recruiters have yet again outperformed many of their larger peers, with eight of the HOT 100's top 10 producing revenues far below the average revenue of £92m for the HOT 100. The success of mid-market recruiters at creating a more efficient, profitable business with less revenue than larger players is being driven by three key factors:
● Greater agility and adaptability to increasingly challenging macroeconomic, regulatory and legislative volatility.
● A clear strategic focus on a small number of high growth, candidate scarce sectors.
● Increased levels of innovation and technology driven strategies often underutilised by larger generalist recruiters.
The number of HOT 100 recruiters in the smallest employee number bracket (20-30), increased by 50% from 10 to 15 companies, while those employing more than 200 fell by 26% when compared with last year's list. This shift reflects the high level of fragmentation within the sector, which is increasing, with significant growth being achieved by recruiters with a strong, refined value proposition and service offering.
Key findings
● The 2022 HOT 100 companies reported a collective sales increase of £1.3bn from the previous year, representing a 17% rise to £9.2bn, driven by a greater presence of mid-market companies and the success of
26 RECRUITER JAN/FEB 2023
HOT 100
COMPANIES
BY
SUB-SECTOR SPECIALISM
Graph totals more than 100 due to companies reporting presence in multiple sectors
Rank Gross profit per head/employee latest year (£) Gross profit per head/employee previous year (£) Company/ trading name Parent group (where different name) Gross profit Gross profit previous year (£m) Sector coverage 101 115,084.0895,735.88Burns Sheehan 4.6 3.9IT, technology 102 114,991.0091,772.48Certes IT Service Solutions Part of Certes IT Service Solutions2.8 2.2IT, technology 103 114,984.08106,270.20SmartSourcing Part of SmartSourcing Group2.9 2.6Digital and technology, project management, business change, cyber security 104 114,811.04118,540.50Building Careers UK 2.6 4 Construction, property, engineering, energy 105 114,723.7475,879.23Tradeline Recruitment 3 1.9 Construction, engineering 106 114,359.671,866.47Berkeley Scott Part of Kellan Group 3.4 55.9Hospitality, catering, support service 107 114,181.8290,750.00Pangea International Part of Pangea International 6.2 4.3Oil& gas, renewable energy, engineering, technology 108 113,967.6071,914.57Third Republic 9.1 5.4IT, technology, Salesforce 109 113,701.22120,683.28Morgan Law (Now Law Morgan ) 4.2 5.5Executive search, marketing, comms, IT, technology, health management, finance, HR 110 113,656.8689,172.64CPS Group (UK) Part of Mandaco 799 5 3.7Technology, ERP, engineering Technology Facilities management Industrials Driving Energy Interim management Public sector Legal Engineeering HR Life sciences Built environment Health & social care IT Executive search Finance Sales & marketing JUST OUTSIDE THE HOT 100 42 25 23 18 10 9 888 66 55555 4
RECRUITER HOT 100 COMPANIES 2022
the sector in rebounding from the pandemic.
● The minimum GP/head required to feature in this year's HOT 100 list increased by 54%, reflecting the growing prioritisation of operational efficiency in the post-pandemic environment.
● Where disclosed, HOT 100 companies' temp/perm split was weighted in favour of temporary placements, positioning the cohort well to face any economic slowdown, which could have a detrimental effect on permanent hiring activity.
● The most prominent recruitment sub-sector in 2022 was technology, with 42 companies in the HOT 100 recruiting into the sector. Increasing levels of demand for related talent are driving strong recurring and reoccurring NFI streams. This is set to continue in light of candidate scarcity in the market.
● Executive search recruitment was the third most prominent sector in this year's HOT 100. The increased presence of this sub-sector reflects a growing impetus from forward thinking companies to improve management teams and introduce new C-suite talent and roles into companies to address key issues such as sustainability, diversity and equality.
● Thirteen companies in this year's HOT 100 have private equity (PE) investment, illustrating the benefit of institutional investment in achieving market leading metrics. Average annual sales growth achieved by this year's PE entries was 34% compared with 25% for those not backed by a financial acquirer.
● Productivity (GP per employee) for this year's group of HOT 100 companies increased by 28% year-on-year, from £124,538 last year to £159,072 this year. This is a stark contrast from last year's list, as average
Margin trends
The proportion of recruiters in this year's list generating a GP margin in excess of 40% is greater than not only the period in focus this year, but it is also the largest recorded in the recent history of the HOT 100 publication. Furthermore, the proportion of recruiters in the list producing less than 20% profit margins has fallen to the lowest point in recent history. This reaffirms the raised
bar for competitiveness of the HOT 100 list and provides a barometer for the recruitment industry's consistent outperformance and resilience, particularly in the context of the macroeconomic challenges that the sector has faced. As is to be expected from the recent wider market volatility and recessionary outlook, entrants showed a higher temp/perm NFI [net fee income]
weighting in favour of temp recruitment as clients, particularly those operating in cyclical industries, which tend to demand temporary employees more so than permanent employees during periods of uncertainty. This demonstrates the dynamic nature of the sector and its ability to pivot to meet prevailing market conditions and requirements.
WWW.RECRUITER.CO.UK 27 IMAGES | SHUTTERSTOCK
Company accounts 30 25 20 15 10 5 0 Gross market band range less than 10%10% to 15%15% to 20%20% to 30%30% to 40%40% to 50%more than 50%
100
accounting
2015 2016 2017 2017 2019 2020 2021
Source:
HOT
COMPANIES BY GROSS MARGIN BAND (in
year)
year-on-year productivity fell by 7.4%, illustrating the improved efficiency of market players, despite macroeconomic volatility.
● Six companies in this edition of the HOT 100 list had at least two subsidiaries qualify to be included in the list. The most successful groups in terms of number of subsidiaries included were Impellam Group and nGage, with three subsidiaries each, illustrating the benefits of scale and a diversified service offering.
● In view of the severity of skills shortages, it is clear that hirers are increasingly leveraging the competencies of the UK recruitment sector and actively seeking out partners that can help improve their access to quality candidates, as part of long-term talent procurement strategies. This augurs well for 2023 and positions the sector for
Methodology
The data for this year's HOT 100 which shows the companies with the highest GP per employee has been rigorously analysed and validated based on the following: Qualifying criteria – to qualify, companies must generate a GP of at least £1.5m and have at least 20 employees.
Groups and subsidiaries – where a group company and one or more of its subsidiaries would qualify for the list, the 'TopCo' is excluded to prevent double counting; there is no limit to the number of subsidiaries of the same group company which can appear in the list.
Accounts – latest available accounts for 2021 or 2022 have been used (draft accounts are permitted).
Jurisdiction (Geography) – overseas operations of UK-based companies are excluded; where UK specialists place talent worldwide from their UK base, this is included.
Employees – in calculating GP/head, the number of employees is derived from the company's latest accounts.
Gambit Corporate Finance
Established in 1992, Gambit (www.gambitcf.com) is an independent corporate finance advisory firm specialising in advising private and public companies on mid-market transactions in the UK and overseas. With offices in London and Cardiff, Gambit is widely recognised as a market leader in M&A advice in the Human Capital sector, having built up detailed industry knowledge and an enviable track record in deal origination and execution.
Gambit's dedicated Human Capital team has deep relationships with investors, vendors and acquirers in the sector and has significant M&A market experience across acquisitions, disposals, management buy-outs, fundraisings and restructurings.
Gambit operates both in the UK and internationally as part of Corporate Finance International (www.thecfigroup.com), a global partnership of leading independent investment banks and corporate finance practices in 18 countries.
Gambit's recent Human Capital M&A experience includes the Management Buy Out of Outsource UK and the sale of MPCT to Learning Curve Group.
another year of robust and resilient performance.
2022 key trends & 2023 outlook
A key trend among the recruiters in this year's HOT 100 list is the superior performance of recruiters servicing high-growth, candidate-short sub-sectors, including Technology, Finance and IT. Technology continues to be the most prevalent recruitment sub-sector for 2022, with 42 of the HOT 100 companies operating in the sector. Amid a backdrop of increasing digitisation and the importance of robust IT infrastructures and technological innovations in the post-pandemic environment, we expect the sector will also prominently feature in future years.
A further trend concerns the sector's demonstrable resilience throughout economic cycles, which is evident from the significant profitable growth of key market players in the eligible period. With UK job vacancies significantly outstripping unemployment, hirers are placing greater value on the services of recruiters with access to large candidate pools which will, in turn, support buoyant trading conditions in 2023.
Finally, the HOT 100 list
illustrates the quality and competitiveness of the UK recruitment sector. In refining tens of thousands of companies to just 100, the quality of companies in the sector is evident and, despite the fragmented nature of the sector, we see significant headroom for market share growth and look forward to seeing an influx of new entrants next year.
We would like to congratulate all those that made this year's Recruiter HOT 100 and we look forward to receiving another batch of high-quality entries for the 2023 list later this year.
●
28 RECRUITER JAN/FEB 2023
IMAGES SHUTTERSTOCK
Ma ers Recruitment
Look to the future
Plan ahead for legal changes in 2023
In 2022, we all got used to expec ng the unexpected when it came to poli cs. However, the Sunak-led Cabinet seems to be se ling in and readying itself to steer through to the next general elec on in 2024.
So what does that mean for our industry in 2023?
For a start, we could see some important changes to legisla on affec ng recruiters resul ng from the government's programme to remove or replace EUderived law. The Retained EU Law (Revoca on and Reform) Bill introduced last year will enable the government, via Parliament, to more easily amend, repeal and replace retained EU Law.
The good news is that this will open the door to poten al legisla ve changes that provide clarity for recruiters and employment businesses. An example is the Working Time Regula ons (WTR), which sets out provisions for a 48-hour maximum working week. This is tricky for temporary workers who work at mul ple businesses, as the 48-hour maximum is split across all employers. We will lobby for change to reduce the complica ons of balancing shi s across di fferent employers and to make administra on easier for agencies. But we will also be watching the progress of this
legisla on carefully and campaigning to ensure there are no unintended consequences for recruiters, candidates and clients.
In December, the government announced its inten on to introduce the right to request exible working from day one for all employees. Under the current proposals, temporary workers engaged on a contract for services are outside the scope of this right, as they are not classed as employees. However, if a temporary worker is employed via an umbrella company, they will poten ally qualify –which will affect the recruiters and clients who engage them. They will need to be aware that their workers may request exible working and that they have to respond to these requests and plan around them. More guidance from BEIS is available on the REC website.
So, for the industry that never rests, there will be some good opportuni es to affect changes to the law that boost produc vity in 2023 and, as usual, some challenges to deal with and adapt to. The REC is commi ed to bat on your behalf on all of this – and more – as we did in 2022.
THE VIEW AND THE INTELLIGENCE A good outlook for recruitment in 2023 p3
Issue 101 JANUARY FEBRUARY 2023 @RECPress www.rec.uk.com
BIG TALKING POINT The value of neurodiversity p4 LEGAL UPDATE Who can carry over annual leave? p6 Q&A Building rela onships and ESG p7
Making great work happen
Leading the industry
the view...
Welcome to 2023! I hope it is a superb year for you and your business.
There's a longstanding piece of good advice in Economics, given to those who produce forecasts. It's this: forecast o en. Embedded in it is the eternal truth that accuracy beyond the very near term is di cult to achieve, even for the most experienced market watchers.
So I approach this first column of 2023 with trepida on! Looking back over the past three years, few things predicted on 1 January have been the case by the end of the year. And yet the industry rises. Just before Christmas, we published our latest industry status report, which highlighted the bounce-back seen by recruitment and sta ng firms since the pandemic year of 2020-21. Growing over 20% in 2021-22 was never simple, but it represented a lot of value created by the 100,000 hard-working professionals in our industry.
While the economic storm clouds gathered more menacingly last autumn and forecasters became real gloomsters (as one former prime minister might put it), demand for our services has remained good – if not as frothy as in the spring of last year. I put that down to big underlying changes in our labour market – from labour supply, to skills needs, and to work organisa on. These seem, for the moment at least, to be suppor ng demand despite a less strong economic outlook in the near term.
At the REC Awards at the end of November, I argued that this situa on creates a chance for us to step up. Clients' businesses will be under pressure – but they will s ll need to hire. Demand will probably change, rather than fall. If we have the right service mix – offering advice and delivering good candidates – we can thrive.
This is a year to show how great recruiters make a world of difference to clients and candidates. I o en say that recruitment is a technology-enabled people business. Those firms who get both parts of that right, and can truly advise senior teams within clients, are likely to y. All the best for the year ahead. Get out there and smash it!
If you want to keep up to speed with all things recruitment then follow me on Twi er @RECNeil
CAMPAIGNS
What the Autumn Statement means for recruitment firms
Shazia Ejaz, Director of Campaigns at the REC
In poli cal terms, 2022 has been quite a year. Four chancellors and various Fiscal Statements, the latest on 17 November. Advance briefs to the media meant it was as expected; a budget of tax rises and spending cuts, rooted in the reality of the country's economic posi on. However, there was also some welcome focus on growth.
It was encouraging that it addressed some REC campaign requests from our Overcoming Shortages report, including on workforce planning in the NHS and labour market par cipa on, which the Department for Work and Pensions (DWP) is 'thoroughly reviewing'.
While Appren ceship Levy reform wasn't men oned, we look forward to working with Sir Michael Barber, the new skills adviser, to ensure we have a system that meets the needs of workers and businesses. With 630,000 more people not working and not seeking work than before the pandemic, the government sees the need to intervene. We're working with the DWP on workforce par cipa on and will feed into its formal review, due to conclude in early 2023.
Freezing the business rates mul pliers, and relief for hospitality, retail and leisure is also welcome, but high in a on remains a challenge. Rising energy costs and salary bills increase pressure on businesses so the freeze in Na onal Insurance thresholds will need to be watched.
And we need to do more to convince government that our industry has a pivotal role in crea ng growth. Jeremy Hunt's 'five growth industries' do not include professional services, despite its enormous contribu on to the economy (see our latest Recruitment Industry Status Report). Our jobs market is robust, demand for talent is high and candidate availability low. Our sector can provide exper se to support a growthled agenda. The DWP has hosted roundtables on labour shortages, but many departments need to work together to see growth opportuni es and unlock the poten al of the labour market. We will work with government to create a comprehensive plan for jobs.
Recruitment Ma ers January-February 2023 2
Predic ons are risky, but the outlook for recruitment is good. Happy new year, says Neil Carberry, REC Chief Execu ve
the intelligence... Leading the industry
The recruitment industry grew in 2022 and is set for more growth in 2023
By Norah Song, Research Manager at the REC
As we start a new year, it's important to acknowledge the significant contribu ons the recruitment industry made to the UK economy last year. 2022 had its challenges — the UK has experienced one of the worst labour and skills shortages in history. For businesses, recruiters have been vital to source talent in a market where such shortages con nue to make hiring di cult.
Looking back on 2021, the industry's recovery from the pandemic was par cularly impressive. The latest edi on of the REC's annual UK Recruitment Industry Status Report 2021/22 revealed that the wider recruitment industry is es mated to have contributed £42.9 billion directly to the UK economy in 2021, a 21.7% increase on 2020. During this period, over 540,000 permanent placements and 22.4 million temporary/contract placements were made.
Insight from the REC's October 2022 survey of recruiters, tells us the industry can expect further strong growth in 2022.
Businesses expect fees to grow by 7.4% and the volume of clients to rise 14.3% from 2021 to 2022. We can also expect greater margins on placements in 2022. Recruiters reported their average margin on permanent and temporary/contract placements increased by 6.2% and 3.1% from April to September 2022, re ec ng the high demand for recruitment services as businesses struggle to fill vacancies.
However, some businesses were star ng to feel economic
11.1%
UK in a on hit a 41-year high in October
headwinds in 2022 caused by soaring in a on and rising interest rates. According to the Bank of England, UK in a on hit a 41-year high in October, accelera ng to 11.1% on the back of rising energy and food prices. The uncertain economic outlook has made employers more cau ous about hiring.
The O ce for Na onal Sta s cs reported that in August to October 2022, the es mated number of vacancies fell by 46,000 on the previous quarter, to 1,225,000. This is the fourth consecu ve quarterly fall. Nonetheless, the number of vacancies is s ll at historically high levels, sugges ng that demand remains strong and stable as we enter 2023. There isn't a slowdown in hiring, and recruiters have had to work hard to help employers meet their business demands.
Looking forward, the recruitment industry looks set for more growth and we expect it to contribute significantly to the UK economy in 2023. By sourcing and alloca ng talent in a ght labour market, recruiters are vital to businesses' ambi on for growth. In a compe ve market, it's more important than ever for employers to work with recruiters to unlock addi onal produc vity and growth.
3 January-February 2023 Recruitment Ma ers
£42.9 billion
direct contribu on by the recruitment industry to the UK economy in 2021.
big talking point
Talk, listen, learn
clients on first steps to becoming more neurodiversity inclusive.
When it comes to neurodiversity, even the language is problema c – which is why the new guidance will include a glossary of terms, some of which are frequently misunderstood. Employers (and recruiters) with no personal experience of neurodiversity may make assump ons about the abili es (posi ve and nega ve) of people on different neurodiverse spectrums that are either simplis c or inaccurate. There is also confusion between neurodiversity, mental health and disability, crea ng preconcep ons of an individual's requirements in the workplace that may be completely wrong.
heavy reports that could easily be produced in a more graphic format.
Inclusivity and diversity are key words right now with good reason. Many organisa ons have made efforts to increase diversity at all levels for many years. However, a global talent shortage has increased their mo va on to look for different groups of poten al employees, and to explore changes they can make at home to a ract more people to join and remain employed with them.
A shrinking talent pool has therefore created opportuni es to understand the barriers to hiring and retaining people from underrepresented ethnic, religious and gender groups, and those with disabili es. Recruiters are in a prime posi on to support these demands and offer advice on workforce planning, crea ng an inclusive workplace and adap ng recruitment strategies.
Neurodiversity, however, remains less well-understood, which is why the REC together, with neurodiversity training specialist Up mize, has produced guidance to help recruiters understand the issues and advise
A further complica on is that most employers are unaware of how many people on neurodiverse spectrums they already employ. People may be reluctant to declare a neurodiverse diagnosis to their employer or poten al employer – and many may not have a formal iden fica on, but merely suspect that they are on a spectrum. Others with, for example, dyslexia, may not consider this a neurodiversity issue, but may have struggled for years to read (or write) text-
Statistics
While it makes sense to help everyone in an organisa on perform to their best ability and to promote those who will bring new perspec ves to management, it's harder to a ract different kinds of people into an organisa on. Recruiters know the impact of corporate culture here – it is pointless and destruc ve to put a good candidate into a role that will make them unhappy, since they will leave, poten ally damaging their own career prospects and the reputa on and finances of their employer.
Many recruiters talk to clients about
4
Understanding neurodiversity
Recruitment Ma ers January-February 2023
Neurodiversity is a complex, o en misunderstood term, but recruiters who understand the key issues can offer support to clients that will benefit everyone
According to the REC's survey: 30% of recruiters have knowingly placed neurodivergent candidates 86% believe that diversity is important in hiring 70% believe there is a high-poten al untapped neurodiverse talent pool 70% recognise barriers in recruitment
neurodivergent
7% say they have
20% are
dent
processes for
candidates
received educa on in this field
confi
about their ability to conduct neuroinclusive interviews.
how they communicate their culture to poten al applicants. However, they can go further and advise employers on ways to create a posi ve reputa on for inclusivity and what it means to be neurodiverse in their workplace. Those that understand neurodiversity may spot barriers in the recruitment process that reduce the appeal of a company or role, or could cause interviewers to eliminate a strong candidate.
Quick wins
Neurodiverse people who are already in the workforce will already have learnt 'coping' mechanisms for situa ons that they find uncomfortable, points out Patrick Milnes, campaigns adviser at the REC, who worked on the report. However, 'coping' and trying to 'fit in' causes stress, exhaus on and, some mes, misunderstandings and con ict that may reduce opportuni es for promo on and cause people to underperform.
The REC and Up mize guidance suggests some quick wins that are a first step to opening employers' minds and helping them to think more inclusively, he explains. "Neurodiversity is complex and labels should never be used to define a person or their abili es – for example, not all au s c people behave the same way."
Organisa ons that understand
more about the different forms of neurodiversity can help people to be themselves and to feel more comfortable expressing concerns or preferences. Some ini a ves may be as simple as structuring mee ngs and diaries differently, publishing reports in a variety of formats or providing quiet spaces and headphones. The increase in exible working should make it easier to allow people to work in ways that suit them be er, while finding out why some circumstances create stress for certain people could help to reduce tension and unnecessary con ict among all staff, neurodiverse or not.
If an organisa on wishes to benefit from different viewpoints and ways of thinking about problems, one key issue is to encourage people to express these perspec ves and to listen to them. Someone intent on 'fi ng in' is unlikely to come up with a sugges on that will make them stand out.
Prac se what you preach
All this also applies to recruitment firms themselves. A more inclusive workplace and be er opportuni es for different kinds of people was a prime mo vator for Clive Hutchings when he established his own recruitment business, STR, which now comprises five brands. In 2018, he set out to reform the staff culture to the orginal vision of the business that he and
his business partner had established two decades earlier. During the pandemic, he established a full EDI strategy with an EDI board that meets quarterly to iden fy issues that require ac on – from access for disabled people to training on different diversity areas to mental health.
"I know of at least four members of staff who have ADHD and are high performers in our business," he says. "Recruitment s ll has a Wall Street reputa on, but it's far more professional now. I want our staff to know that anyone can do well here, but that if they tell us that they are on a neurodiverse spectrum we can put support in place that will help them to perform to their best ability. We want to encourage people to be honest so that we can help them to do well."
His companies currently employ 155 people and plan further growth, so he wants to a ract people who are commi ed and focused, whether this is because they have a suppor ve and secure background, or because they have been through tough mes.
"Encouraging candidates to be honest and to tell us about past struggles, disabili es or neurodiversity issues is a challenge and calls for skilled interviewers," he says. "They also need to be honest about the challenges of the job and whether it is right for the interviewee – and you need to employ people who can support staff with different needs. People have to be comfortable talking to you to facilitate these conversa ons."
Looking a er staff is as important as inves ng in them, he adds, and this is a message he is keen to pass on to clients and trade bodies. "Do they have the support packages in place and are they aware of staff needs? We need to ensure candidates are confident about asking ques ons to poten al employers. What kind of environment do they have? Are they exible?"
Neurodiversity is a complex issue, but encouraging people to be honest about their preferences and needs, listening to what they say and providing a suppor ve, well-informed workplace is good for everyone. People – staff, clients, customers and stakeholders – are neurodiverse, so organisa ons should be too.
5 www.rec.uk.com January-February 2023 Recruitment Ma ers
Employment law
legal update Holiday en tlement for workers as the leave year ends
By Bunmi Adefuye, Legal Advice Manager, REC
Akey ques on that is o en asked is whether any holiday that is not taken in the leave year will be lost.
Under the Working Time Regula ons 1998, all workers (except those who are self-employed) are en tled to 5.6 weeks (equivalent to 28 days) of paid holiday each year. The holiday year in which they are required to take their leave will typically be specified in their contract, but it is common for businesses to have a holiday year that runs from 1 January to 31 December.
Agency workers may also be en tled to more paid leave when they qualify for equal treatment under the Agency Workers Regula ons 2010, if they have worked for the same hirer in the same role for 12 weeks. The en tlement to extra holiday is applicable only if the hirer provides holiday above the statutory minimum to its own employees.
Whether a worker will lose their en tlement if they do not take their leave before the leave year ends depends on why the worker has failed to take me off. If the reasons are long-term sickness absence or maternity leave, they should be allowed to carry forward the untaken annual leave. Equally, if the worker's contract allows holiday to be carried forward to the following year, then they will also be able to preserve their leave.
Even if the reason why a worker has failed to take their leave is not long-term sickness absence or maternity leave, they don't automa cally lose it – the employer must demonstrate they took steps to inform the worker that their leave could be lost if they do not take it. Employers can't force workers to take leave, but they must be able to show that they have exercised all the necessary
steps to remind the worker and allow them to take paid annual leave.
The obliga on for employers to remind workers to take their leave stems from the 2018 Court of Jus ce for the European Union verdict in the case of Max-PlanckGesellscha v Shimizu. The judgement confirmed that only when a worker has 'refrained from taking their paid leave deliberately and in full knowledge of the ensuring consequences' will an employer not be required to carry over their leave or pay an allowance in lieu of this.
Lastly, when the worker's engagement comes to an end, employers must pay their workers any holiday pay that was accrued, but was not taken.
www.rec.uk.com
6 Recruitment Ma ers January-February 2023
Plan ahead to beat disrup on and focus on environmental, social and governance (ESG)
What I know Q&A
Disrup on is driving change. Every sector is experiencing massive disrup on. We specialise in execu ve search and the key issues for our clients are diversity and inclusion; growth in mes of macroeconomic stress; technological disrup on; changing business models and demographics; and regulatory change.
Clients are planning ahead. Ever since the Davies Review focused on ge ng more women on to boards, firms have been working more on succession planning and on diversity & inclusion at board level. Many have moved from saying 'we need a new non-execu ve director now' to 'we will need a new non-
execu ve director in two years' me – who would be the best person for this? What skills, experience and background should they have to complement others on the board and where might we find them? How can we a ract them once we know who they are?'
It's about longterm rela onships. Businesses that want to a ract more diverse board members must look beyond their normal circles to find them. We offer advice on managing talent pipelines and will facilitate mee ngs with people they should get to know. Senior managers need to know who is in this space and who might be available in future. Senior appointments are always about rela onships.
What is B Corp cer fica on?
A Cer fied B Corp is a company that has voluntarily met the highest standards for social and environmental performance. These standards are set high and across key areas, including governance, workers, community, environment and customers. Unlike tradi onal business models, B Corps look at the triple bo om line (profit, people, planet), using the power of business to be a force for good. We are one of the first exec search firms globally to become B Corp cer fied.
What did it entail?
The 'B Impact' Assessment is rigorous. We have implemented a number of ini a ves, including the launch of The Tomorrow Founda on, through which we dedicate
5% of our employees' me to pro-bono, environmental and charitable projects. We partner with two chari es – City Gateway and Resurgo – to deliver employability coaching. And we have created a Sustainability Group to drive best prac ce for environmental stewardship.
Why did you do it?
We have a clear vision to build the world's most trusted marke ng headhunters. Our cer fica on solidifies this commitment with our people, clients and communi es. Every member of tml Partners has embraced this mission as a team. It's about shining a light on the assets and skills of the recruitment industry, and how these can improve performance and help develop skills in society. It's incredibly rewarding.
Diversity and ESG www.rec.uk.com 7 January-February 2023 Recruitment Ma ers
Paul Ba ye is chief execu ve at Hoffmann Reed
Charlie Green is managing director at tml Partners
5 tips for providing an inclusive recruitment journey
By Ross Linne , Founder and CEO at Recite Me
Through inclusive recruitment processes, you can unlock a range of business benefits from discovering high-quality staff to drawing from a larger talent pool. Some of the top ways you can break down barriers for candidates are listed below.
Write inclusive job descrip ons
A job descrip on should use plain language to define the job and its requirements clearly. You should avoid using gender-based language terms as well as industry jargon. Someone from outside your organisa on should easily be able to understand what is needed.
Allow for reasonable adjustments
Check whether the interviewee needs any reasonable adjustments before the interview, then make sure these are put into ac on and communicated with the candidate. Examples of reasonable adjustments include providing more me to complete assessments and offering an online interview rather than a telephone one to enable sub tles.
Provide inclusive recruitment training
Training for interviewers is one of the best ways to ensure you are providing an inclusive interview experience. It is vital for educa ng your hiring panel about how to address biases and how to maintain a more objec ve standpoint. Also, training your interview panel will
provide candidates with a be er experience.
Use diverse interview teams
A diverse hiring panel helps you to avoid hiring based on shared biases and to help see candidates from different perspec ves. It can also make candidates from underrepresented groups feel more comfortable about performing in front of a panel where they are represented. Addi onally, it is also the perfect example of 'prac ce what you preach' if your organisa on claims that it is commi ed to diversity and inclusion.
U lise assis ve technology
Providing assis ve technology allows users to overcome online barriers that may stand in the way of them researching and applying for a new job. It enables users to customise online content in a way that works best for them.
Learn more about how assis ve technology can help you to provide an inclusive recruitment journey here: reciteme.com/sector/recruitment/
Recite Me is a cloud-based web accessibility assis ve toolbar solu on that allows website visitors to customise a site in a way that works best for them.
www.rec.uk.com
and support 8 The official magazine of The Recruitment & Employment Confedera on Dorset House, 1st Floor, 27-45 Stamford Street, London SE1 9NT Tel: 020 7009 2100 www.rec.uk.com Membership Department: Membership: 020 7009 2100, Customer Services: 020 7009 2100 Publishers: Redac ve Publishing Ltd, 9 Dallington Street, London EC1V 0LN Tel: 020 7880 6200. www.redac ve.co.uk Editorial: Editor Ruth Pricke . Produc on Editor: Vanessa Townsend Produc on: Produc on Execu ve: Rachel Young rachel.young@redac ve.co.uk Tel: 020 7880 6209 Prin ng: Printed by Precision Colour Prin ng © 2023 Recruitment Ma ers. Although every effort is made to ensure accuracy, neither REC, Redac ve Publishing Ltd nor the authors can accept liability for errors or omissions. Views expressed in the magazine are not necessarily those of the REC or Redac ve Publishing Ltd. No responsibility can be accepted for unsolicited manuscripts or transparencies. No reproduc on in whole or part without wri en permission.
ers Recruitment Recruitment Ma ers January-February 2023
Training
Ma
Here'syour readymade preferred supplierlist
Weunderstandthatdevelopingacompliantpreferredsupplierlist(PSL) foryourcontractorworkforceisnosmallchallenge. Distinguishingbetweenoutsourcedpayrollprovidersthatpaylip-service tocomplianceandthosethatarefullycommittedtocomplex,costlyand timeconsuming. Gettingitwrongcanhaveseriousfinancial,legalandreputational implicationsonyourbusiness. That'swhywehavedonethechecksforyou. EveryFCSAAccreditedMemberhasalreadyundergonethemost stringenttestingintheindustry,atnocosttoyouragency. •Independentlytestedbyregulatedaccountantsandsolicitors •Adheretorigorousstandards •Provecomplianceannually •AssessedagainstpublishedCodesofCompliance •Subjectedtospotchecks TimetoreviewyourPSL? Nowmorethaneveragenciesneedtoconductduediligenceintotheir supplychain. Visit www.fcsa.org.uk/fcsa-accredited-members toreviewyourPSL. Takeacloser lookatyourPSL. Checkthey'rean FCSAAccredited Member.
info@fcsa.org.uk www.fcsa.org.uk
Skipton Business Finance, which is part of the Skipton Building Society, has been quietly supporting the recruitment industry for over 20 years and, with its unique personal service and partnership approach, its clients benefit from a 98% client satisfaction rate year-on-year.
Size of funding facilities range from £50k right up to £15m and Skipton Business Finance support recruitment firms across the entire country with Invoice Finance solutions tailored to each individual business.
Matthew Shepherd (far right), Chief Commercial Officer at Skipton Business Finance, speaks about how its services have supported – and continue to support – the recruitment industry.
You claim to be the best kept secret in Invoice Finance – why is that?
This statement actually came directly from feedback of a client, one of many recruitment professionals across the UK that we support with our products, and it made me think: "Actually, that we really are one of the best kept secrets in Invoice Finance!"
We like to think that we differ from most business finance providers in that all of our clients are locally managed, have direct access to their own dedicated Relationship Managers and build personal relationships with their Skipton Business Finance contacts. This means no automated phone systems and no client will ever speak to someone who doesn't understand or know their business. That really is unique in our marketplace and that hasn't changed in over 20 years of trading.
This is all down to building the business up from when it started in 2001 with a small team operating out of the head office of our parent Skipton Building Society, to operating now as one of
SPONSORED FEATURE 30 RECRUITER JAN/FEB 2023
BEST KEPT
INVOICE
THE
SECRET IN
FINANCE
the country's premier Invoice Finance financiers, with five offices and over 100 employees but always staying true to our ethos of client care. It's this ethos that drives us and our entire business model is formulated with this ethos in mind – something that we're very proud of.
Tell us more about being part of Skipton Building Society Whilst we operate as an independent, we are very much part of the Skipton Building Society. In 1853, Skipton Building Society set out to help people create a better future by providing a good place for people's savings and helping people own their own home. More than 160 years later, their purpose remains the same and since our incorporation back over 20 years ago, Skipton Business Finance's ethos is very much aligned – our principal objective is to enable our clients to be successful. By providing the necessary working capital to facilitate growth, we in turn help our clients and the thousands of people they employ to save for their futures. We have a business finance solution to suit every business. Looking after and understanding the needs of every business we work with is crucial to us and we believe this is why we maintain a 98% client satisfaction rate. Whether it's a one-person start-up or a multi-million pound business, there's not only a solution we can provide, but a fantastic service too.
How could Invoice Finance help recruitment businesses? Getting immediate access to up to 90% of invoices the day a recruitment agency completes the work can give them the working capital and cashflow fuel they need to take their business to the next level. This opens so many opportunities, not least helping fund weekly temporary staff, taking advantage of early payment
discounts from suppliers, keeping on top on HMRC payments and the ability to take advantage of opportunities in their marketplace.
Also, the great thing about Invoice Finance is that it grows with their business. This means that no matter what size the recruitment agency is, their Invoice Finance facility will grow as their business does, allowing them the time to focus on delivering a world-class product or service to their own clients.
It's also particularly useful for businesses within the recruitment industry because generating working capital can support a range of business transactions common in the industry, such as business acquisitions and management buyouts.
With overpayments available to help with the smooth running of their business and fast decision-making due to close relationships with their dedicated Relationship Manager, we really do help accelerate a business owner's strategic aims.
Given the current environment, what do you see as being the key challenges for recruitment businesses going forward? With the current economic downturn and ongoing recession, most businesses will be looking at managing costs and their cashflow. Everyone in the country is feeling the pinch of the cost-of-living crisis and this doesn't just exist in the consumer world – we're feeling the effects of this in commerce too.
A key challenge for all businesses will be learning how to manage business costs more effectively and where to prioritise their investments. Managing working capital as cashflow cycles become more difficult to oversee can cause problems and recruitment agencies need a financier that understands cashflow cycles, can
make quick decisions and be solutions led to help them during this uncertain period.
That's where we can fit in and where we believe that, with our unique partnership approach, we can add huge value to recruitment agencies across the UK.
We really feel that Skipton Business Finance offers a unique approach to funding. With over 20 years' experience, we have a solution to suit any type of business, offering speed of delivery and unrivalled flexibility. We always try to help businesses in finding the right funding options and partner with them not just though the good times of economic booms, but during challenging times too.
Skipton Business Finance is part of a proud mutual and the UK's fourth largest building society and their principal objective is to enable our clients to be successful. By providing the necessary working capital to facilitate business growth, we in turn help their clients and the thousands of people they employ to save for their futures.
SPONSORED FEATURE WWW.RECRUITER.CO.UK 31 IMAGE | SHUTTERSTOCK
WHAT HAVE YOU BEEN UP TO? GET IN TOUCH!
HAYS SLEEPS OUT FOR CHARITY
Staff from recruitment giant Hays have raised £15k through Sleep Out events across the UK in recognition of homelessness. In partnership with its charity End Youth Homelessness, 36 Hays staff from Belfast, Bristol, Ipswich, Leicester, London and Sheffield spent a night out in the cold to give people an insight into the fear and discomfort of not having a safe place to call home.
OSCAR TECHNOLOGY'S
LOUIS HITS THE RUGBY LEAGUE HEADLINES
Cornwall RLFC has signed Oscar Technology's head of tech sales Louis Singleton in time for the rugby league 2023 Betfred League 1 season. As the BBC reported, Louis also plays internationally for Malta, as his grandfather was born on the island.
PERTEMPS MATCHES UKRAINIAN FAMILIES WITH JOBS
Ukrainian families living on a ship docked in Edinburgh are being given a helping hand into work, thanks to new programme from Pertemps Network Group. The recruitment firm is working closely with Tesco in Livingston and Fedcap Scotland, a not-for-profit employability organisation, to find roles for the refugees. At a dedicated job fair, more than 400 Ukrainians attended, from 1,500 families living at the location. Around 30 individuals are now working in a variety of roles at the Tesco distribution centre and efforts are ongoing to help more find work.
Among those who have taken up a role at Tesco is 31-year-old Dymtro Prysziazhniuk (above and pictured centre), who previously worked in the health sector in Ukraine. He said: "This job is a lifeline. I am saving money to rent and then buy my own house."
COMMUNITY SOCIAL NETWORK E 32 RECRUITER JAN/FEB 2023
IMAGE | OSCAR-RECRUIT.CO
At the start of a new year, we look forward to seeing what recruiters are getting up to outside of their full-time jobs…
Tesco Livingston: (l-r) Oleksandr Dihol, Oksana Krasutska, Dmytro Prysiazhniuk, Andrii Bobkov, Bohdan Savenkov
MY BRILLIANT RECRUITMENT CAREER
What was your earliest dream job?
To be a police officer or work in forensics. I decided against that though, when I wanted to engage my creativity and realised it wouldn't be the right path.
What was your first job in recruitment and how did you come into it?
I entered the recruitment world with CVUK after going to them to help me find my next retail management role. I met with a lovely manager called Andrea who said "Yes, you'd be a good recruiter" – and the rest is history!
Who is your role model –in life or in recruitment?
I have had many role models. My mum is a constant inspiration and I strive to be more like her. In work, role models can change with each new challenge. I take influence from peers, managers, my team – I can learn so much from other people's perspectives.
What do you love most about your current role?
The team – they are brilliant, and as a team we are so creative, resilient and driven to support. The Gym Group gives us space to bring our authentic self to work, and for me, that is priceless.
What would you consider to be the most brilliant moment of your career?
I'm lucky to say that I have had a few; in my agency days I worked with some amazing brands, with brands like Adidas and Puma. When I went in-house to Sports Direct, I was able to
JENNAGH DELANEY
redesign the careers websites for all their brands, which is still the basis of their sites today. At the Gym Group, the moment I'm most proud of is developing and launching our sector-first Inclusive Traineeship. I head up our disability working group – a real passion project for me; my younger brother Oscar has Down's Syndrome and I wanted to show Oscar and others that there are opportunities and businesses who will champion you. Partnering with the Down's Syndrome Association and WorkFit enabled us to reach people who were keen to experience fitness – the results have been amazing.
Laugh or cry, what did your most memorable candidate make you want to do and why?
Happy cry – I have experienced candidates so overjoyed when I
have offered them their perfect role, and that is the best feeling.
What would you regard as your signature tune?
The Proclaimers' I'm Gonna Be (500 miles) – it's a great tune and very Scottish!
What was your sanity go-to during Covid-19 and various lockdowns?
Time with my daughter lying in the sun, and generally just checking in on everyone and staying connected.
What did you learn about yourself during the pandemic?
It reminded a lot of people, including myself, to offer help, where you can, to those around you who might be struggling. Community and family are so important, and I feel grateful to have a strong, supportive network. ●
Jennagh Delaney spoke with Roisin Woolnough
WWW.RECRUITER.CO.UK 33 COMMUNITY CAREERS E
IMAGES | SHUTTERSTOCK
↗
"The Gym Group gives us space to bring our authentic self to work and for me, that is priceless"
JENNAGH DELANEY
Senior talent acquisition manager, The Gym Group
AGENCY RECRUITMENT LEADER OF THE YEAR Sponsored by Sonovate Nadia Edwards-Dashti, CCO - Harrington Starr HIGHLY COMMENDED Natasha Makhijani, CEO - Oliver Sanderson LEADER OF THE YEAR Talent Attraction & Acquisition - EY HIGHLY COMMENDED Goddard LLP ENTREPRENEUR OF THE YEAR Chris Sheard, Director - SR2 Recruitment HIGHLY COMMENDED James Orr, Managing DirectorDoctors Direct, AHP & Non-ClinicalSponsored by FCSA Building Connections that MatterVirgin Media 02 in partnership with Amberjack TALENT RECRUITMENT United Nations Development Programme (UNDP) in IN RECRUITMENT Sponsored by EY Automation in Recruitment - Skanska UK EY Employer Brand Team - EY Sponsored by CV-Library EMEA Technology RecruitingJP Morgan Chase MARKETING TEAM Driver Require HIGHLY COMMENDED Camino Partners Greystone HIGHLY COMMENDED GCS Associates Milk Education Sponsored by Mercury TTM Healthcare Solutions Morgan McKinley RECRUITMENT AGENCY Harper Fox Partners RECRUITMENT AGENCY Sponsored by 6CATS International Solutions Driven HIGHLY COMMENDED First Point Group RECRUITMENT AGENCY Sponsored by Sonovate First Point Group HIGHLY COMMENDED La Fosse Associates Sponsored by Zodeq Nexus Search RECRUITMENT AGENCY Strictly Recruitment CONGRATULATIONS TO OUR 2022 WINNERS

HEADLINE SPONSOR: SPONSORED BY: SUPPORTED BY: L@RecruiterAwards #RecruiterWinner recruiterawards.co.uk RECRUITMENT AGENCY Commercial Services Group HIGHLY COMMENDED Menlo Park RECRUITMENT AGENCY Sponsored by Globus Bond HIGHLY COMMENDED Spencer Clarke Group AGENCY OF THE YEAR Greystone OFFICE OPERATION Eames Consulting HIGHLY COMMENDED First Point Group Sponsored by Class People Franklin Fitch HIGHLY COMMENDED tml Partners SR2 Socially Responsible Recruitment Opus Talent Solutions HIGHLY COMMENDED La Fosse Associates COMPLIANCE OPERATION Sponsored by the FCSA TTM Healthcare Solutions Espirita OF THE YEAR Snapp CV HIGHLY COMMENDED Bright Network YEAR Thomas International MARKETING CAMPAIGN HGV Driver Wants and NeedsPertemps Network Group HIGHLY COMMENDED EY Unpacked – EY Harper Fox Partners HIGHLY COMMENDED Inclusive Boards RECRUITMENT Sue Dodd
ALEXANDER LYONS SOLUTIONS (ALS)
The London-headquartered executive search consultancy welcomes Anthony Mowatt as its new chairman. With decades of experience in the insurance sector, Mowatt will be focused on accelerating the consultancy's continued growth.
AMERIT CONSULTING
A US service-disabled, veteran-owned national staffing organisation has appointed Jordan Schultheis as its national account executive. He will be providing strategic staffing, payroll service and consulting solutions to clients with varying backgrounds and organisational goals.
AMS
Julian Thomas has joined the global provider of talent acquisition outsourcing and
advisory services in the newly created role of managing director, technology development and products team. In his new role, Thomas will lead the organisation's digital product strategy and focus on building and managing technology solutions that provide real advantage to AMS's client base.
BALTIMORE CONSULTING
The Bristol-based recruiter has announced a promotion within its team, appointing special educational (SEN) and disabilities specialist Jordan Groves as associate director of education. In the new role, Groves will be responsible for overseeing the division, driving sales within the team, and delivering quality service to clients and candidates.
CAMMACH BRYANT
The Aberdeen-based recruitment agency has appointed Drew Alexander as business manager with more than 20 years' recruitment industry experience. Cara Hughes also joins Cammach Bryant as a senior recruitment specialist.
Fitness community and apparel brand Gymshark has announced that Laura Hagan is joining as its new chief people officer (CPO).
Hagan joins Gymshark this month [January 2023] after more than four years as the chief HR officer at Tate & Lyle, where she played a key role in driving transformation across the global food solutions business.
Before that, she spent more than 11 years at Dyson, fulfilling a number of roles before becoming Dyson's global HR director.
At Dyson, she led the people agenda as the company scaled globally and expanded its famous innovation & product categories. Earlier in her career, she was a management consultant at Arthur Andersen and founded her own headhunting & talent consultancy.
In her new role, Hagan will report directly to founder and CEO Ben Francis.
CIELO
Global talent acquisition partner Cielo has appointed Myke Hawkins as new chief revenue officer. In his new role, Hawkins is responsible for the global go-to-market strategy and execution, including leading product development, sales, marketing and revenue operations.
Energy industry talent expert Iain Manson joins the global executive search firm as senior adviser. Having led Korn Ferry's energy practice between 2005-20, Manson joins the Granger Reis team to support its strategic aim of helping industry reach net zero by finding the leaders of the future.
Email people moves for use online and in print, including a short biography, to recruiter.editorial@redactive.co.uk
36 RECRUITER JAN/FEB 2023
GRANGER REIS
COMMUNITY CAREERS E
HAYS
Dr Rohan de Rozario has been appointed as global head of advisory services to the global recruiter. The new role has been created to lead and grow Hays' global HR and organisational advisory services offering. He has more than 22 years' experience in HR strategy and operations.
RBW CONSULTING
KINGSLEY GATE PARTNERS
The global executive search firm has announced that Amanda Pitt has joined the firm as a partner. Pitt has more than 25 years' experience across the digital media industry, running her own global executive talent consultancy working within the media industry. Before that, she held executive search positions at Korn Ferry and Grace Blue.
MANPOWERGROUP
The recruitment giant has announced that Muriel Pénicaud has been elected to the company's board of directors. Before her public service as France's minister for labour, Pénicaud was CEO of Business France and senior executive vice president of Danone Group.
POPULUS SELECT
James Smith has been appointed as associate director to the recruitment firm. Smith joins with a research-focused background and has placed engineering candidates in specialist firms in the UK, Middle East, Asia and the US.
The recruitment and search consultancy has appointed James Wakefield as CEO. He brings with him a wealth of experience in recruitment, as CEO at Cobalt Recruitment and most recently at multi-brand recruiter Kernel Global. He is currently the UK chair and a member of the global representative committee for APSCo.
THE BARTON PARTNERSHIP
As a result of winning two contracts on government frameworks, the global search and consulting firm has appointed Ben Glitherow as director with 15 years of executive recruitment experience supporting local government and wider public sector clients. Joshua McMahon also joins the firm as principal consultant.
Redactive Publishing Ltd 9 Dallington Street, London EC1V 0LN 020 7880 6200
CONTACTS
EDITORIAL
+44 (0)20 7880 7603
Editor DeeDee Doke deedee.doke@recruiter.co.uk
Contributing writers
Rachel Masker, Sue Weekes, Roisin Woolnough
Production editor
Vanessa Townsend vanessa.townsend@recruiter.co.uk
Senior designer Will Williams Picture editor Akin Falope
ADVERTISING
+44 (0)20 7880 7661 +44 (0)20 7880 6231 display@recruiter.co.uk
RECRUITMENT ADVERTISING recruitment@recruiter.co.uk +44 (0)20 7880 6215
PRODUCTION
+44 (0)20 7880 6209
Senior production executive Rachel Young rachel.young@redactive.co.uk
PUBLISHING +44 (0)20 7880 8547 Publishing director Aaron Nicholls aaron.nicholls@redactive.co.uk
RECRUITER AWARDS/ INVESTING IN TALENT AWARDS +44 (0)20 7324 2771 eventsteam@redactive.co.uk
VELOCITY GLOBAL
The provider of global talent solutions has announced that technology executive Françoise Brougher has joined its board of directors. Brougher will serve as an independent board member and lead the company's compensation efforts. She previously worked as chief operating officer at Pinterest.
CIRCULATION and SUBSCRIPTIONS
Recruiter is the leading magazine for recruitment and resourcing professionals. To ensure each issue of Recruiter magazine is delivered to your desk or door, subscribe now at https://subs. recruiter.co.uk/subscribe. Annual subscription rate for 12 issues: £35 UK; £45 Europe and £50 Rest of the world • Recruiter is also available to people who meet our terms of control: http://bit.ly/RecruiterCC • To purchase reprints or multiple copies, or any other enquiries, please contact subs@redactive.co.uk or +44 (0)1580 883844
CONTRIBUTIONS
Contributions are invited, but when not accepted will be returned only if accompanied by a fully stamped and addressed envelope. Articles should be emailed. No responsibility can be taken for drawings, photographs or literary contributions during delivery, transmission or in the editor's hands. © 2023 Redactive Media Group. All rights reserved. This publication (and any part thereof) may not be reproduced, transmitted or stored in print or electronic format (including but not limited to any online service, any database or any part of the internet) or in any other format in any media whatsoever, without the prior written permission of Redactive Media Group. Redactive Media Group accepts no liability for the accuracy of the contents or any opinions expressed herein. The publishers cannot accept liability for any loss arising from the late appearance or non-publication of any advertisement for any reason whatsoever. ISSN 1475-7478
Total average net circulation between July 2019 &June 2020 – 16,076. is also sent to all REC members
Recycle your magazine's plastic wrap – check your local LDPE facilities to find out how.
Scan here to get your own copy of
Recruitment companies come in all shapes and sizes, but the one thing recruiters think we have in common is motivation.
The topic of motivation in January is particularly timely. Most of us search for it to shed the Christmas pounds, get out running every day and juice after an early morning meditation.
But what I found in 2022, in particular, is the truth of Motivation Myth author Jeff Haden's premise that "motivation is not something you just get – it's something you create".
What does that mean? Well, at first glance, and particularly to those outside the industry, motivation in the recruitment world appears to be pretty simple – we all want to make money. And, again, whether that's just to pay your bills or pay the wages of 1,000 employees, it's a fairly standard reason to get out of bed every day.
Having spent a lot of time in the past couple of years with start-up and scale-up founders, however, there is more to motivation than meets the eye.
For me, motivation this year, apart from perhaps a desire to see the CV disappear, lies much more within being a trusted adviser around hiring, talent and retention. A personal goal is to support 100+ founders looking to scale their teams.
At ISL Talent we, of course, want to be highly profitable, but retention of our team and our clients, and helping them grow, is a real motivation too. We want to work with people who are partners, where we transcend the role of 'supplier'; we want to work 'better', to build something that is of value beyond money.
I'm sure you will have your own ideas of what it is that motivates you.
The key is to recognise
Alan Furley
Is recruitment's motivation the reason it struggles to achieve its goals?
all the different factors that must link up for us to create the one thing that will motivate us the most – success in our mission. So, we need to be clear about what success looks like and find a way to achieve it that works.
Haden's argument is that the reason the 'successful' business you want to emulate is in that position is not because they are inherently 'better' than you, rather that they worked out a repeatable process that guarantees success. Once you have this, you can be motivated to greatness.
From a business perspective this is critical, but it's also a great philosophy for life. Steve Jobs famously said: "Everything around you that you call 'life' was made up by people who were no smarter than you, and you can change it."
As we embark on another year, this ideology will be at the heart of my motivation journey to ensure that in
recruitment we can change perceptions, change attitudes and change the way we work with business.
Primarily, of course, that's a selfish motivation. I'm doing it largely for ISL Talent, and all the people that directly benefits. But I'm also doing this for our industry, because I believe, collectively, we can show success isn't simply about money.
To achieve this, we must move beyond initial short-term goals and work with clear vision and true understanding of what works for the person, the company and for its wider business impact. Creating the process to achieve these things means we will have moved beyond acceptance of perceived limits to something meaningful, long-lasting and genuinely successful. What more motivation do you need? ●
FURLEY is co-Founder and CEO of ISL Talent
COMMUNITY THE LAST WORD E 38 RECRUITER JAN/FEB 2023
"Motivation is not something you just get –it's something you create"
ALAN