WORLD-CLASS HEALTH CARE IN PALM BEACH COUNTY
Pinnacle
FALL 2022 BRINGING COMPASSION AND EXPERTISE TO CANCER CARE
i4THE M50
ELECTRICITY IN ITS MOST POWERFUL FORM.
As the first vehicle of its kind in BMW's history, the i4 M50 combines all-electric power and efficiency with the unrivaled performance and expert engineering of the BMW M.
Experience the breathtaking acceleration of 536 horses stampeding at a whisper. Indulge in a gorgeous interior equipped with the most advanced and innovative iterations of BMW's onboard technology. And revel in the iconic handling that you've come to expect from the M. With an estimated range of up to 270 miles, the i4 M50 doesn't just go fast—it goes far too.
The i4 M50 is 100% electric and 100% BMW. This is the Ultimate Electric Driving Machine.®
Contact a Client Advisor at Braman BMW Jupiter to learn more today.
Braman BMW Jupiter 1555 W. Indiantown Rd. 561-203-8796
BramanBMWjupiter.com
©2022 BMW of North America, LLC. The BMW trademarks are registered trademarks.
A Braman Motorcars Dealership
Valerie Dyke, MD
Colorectal Surgeon
Valerie Dyke, MD
FineMark National Bank & Trust, Jupiter, FL 661 University Blvd, Suite 107, Jupiter, FL 33458 www.finemarkbank.com • (561) 273-1570 • Member FDIC • Equal Housing Lender Trust and investment services are not FDIC insured, are not guaranteed by the bank and may lose value. "MY PATIENTS EXPECT EXCEPTIONAL CARE AND I REQUIRE THE SAME OF MY BANK. FINEMARK ALWAYS DELIVERS." exceptional.
CONTENTS
Features
26
"YOU HAVE CANCER." NOW WHAT? Leadership at the Jupiter Medical Center Anderson Family Cancer Institute o er insight into what to do after a cancer diagnosis
By Sandra Gurvis
32
LIFE ON THE LINE
Three patients reveal how the team at Jupiter Medical Center saved their lives
By Kelley Marcellus
38
BACK ON TRACK Next-generation techniques and technology are improving outcomes for spinal surgery patients
By K.S. Meyer
42
ANCIENT EATING
The lowdown on intermittent fasting and its inherent health benefits
By Karen Feldman
48
FORE A CAUSE For Tom and Sue Fazio, charitable contributions occur on and o the green
By Heather Graulich
50
HITTING THEIR STRIDE Steven and Katherine Pinard share a passion for running and supporting health care
By Heather Graulich
2 | PINNACLE | jupitermed.com
Your First Choice for Cancer Care
Every cancer diagnosis is different, so every cancer treatment is different too. With comprehensive cancer services under one roof, The Anderson Family Cancer Institute customizes each patient's cancer treatment while providing a full range of support services to help you on your journey to being cancer-free.
Comprehensive cancer care:
• Multidisciplinary Team of Medical, Surgical & Radiation Oncologists
• Advanced imaging, including 3T MRI & PET CT
• CyberKnife M6™, Varian TrueBeam™ Radiotherapy System
• Minimally Invasive and Robotic Surgery
• Patient Navigation Team
To speak to a patient navigator, call 561-263-4400
CONTENTS
ON THE COVER GETTY IMAGES
MEA CULPA In "In His Words" in Pinnacle Spring 2022, we misstated Matthew Perlman's age and how long he resided in Westwood Gardens; Mr. Perlman is 53 years old and has lived in Westwood Gardens for 17 years. Mr. Perlman also wanted readers to know that he was very pleased with the health care he received prior to JMC and was treated with compassion and not only as a number. We regret the error.
WELCOME
EVENT PHOTOS
recent fundraisers
Medical Center
socials
FORWARD THINKING Jupiter Medical Center's Vision. Innovation. Impact. campaign has resulted in amazing advancements for the hospital and its patients
4 | PINNACLE | jupitermed.com
10
Greetings from Jupiter Medical Center 13 PULSE Ask the Expert | Well-Being | Treatment 52
Snaps from
and
hosted by Jupiter
Foundation 63
Departments 18 22
1210 S. Old Dixie Highway Jupiter, Florida 33458 561.263.2234
jupitermed.com
JUPITER MEDICAL CENTER OFFICERS AND TRUSTEES 2022-2023
Martin A. Dytrych, CPA, Chairman
Robert J. Stilley, Vice Chairman Jack Waterman, DO, Secretary Rosanne M. Duane, Esq., Treasurer
Mark L. Corry, MD
Henri J. DesPlaines, CPA
Michele D. Deverich
Lee Fox, MD
Harvey Golub
Philippe Jeck, Esq.
Michael Leighton, MD
Peter A. Lund John Seifert
Anthony P. Shaya, MD Andres Suarez, MD
JUPITER MEDICAL CENTER FOUNDATION, INC. TRUSTEES 2022-2023
Peter A. Lund, Chairman Donald H. McCree, Jr., Secretary Salvatore A. Tiano, Treasurer
Leonard Abramson
Edward L. Babington
Douglas S. Brown
George H. Damman
Neil S. Devlin
Martin A. Dytrych
Fred Lissauer
John Healy
William C. Mattison, Jr. Jane F. Napier
James E. Perrella
Joseph M. Petri Katharine F. Plum
M. Jude Reyes
Burton M. Tansky
Dennis K. Williams
Emeritus: Peter O. Crisp
Amit Rastogi, MD, MHCM President and Chief Executive Officer, Jupiter Medical Center Michael Morsberger Chief Philanthropy Officer and President, Jupiter Medical Center Foundation
6 | PINNACLE | jupitermed.com
Concierge Medicine
Health Care Custom
Imagine how it would feel to have your personal physician accessible 24 hours a day. Appointments that suit your schedule, and a personalized care plan that is optimized for your individual health and wellness goals. Concierge Medicine by Jupiter Medical Center offers you exclusive access to expert clinicians dedicated to care tailored just for you. Join Jupiter Medical Center's Concierge Care and feel the difference.
• 24/7 Access to Your Physician
• Same Day Appointments
• Personalized Wellness Plans
• Top Quality Medical Expertise
Visit jupiterconciergmd.com to meet our doctors.
Made for You
Pinnacle
WORLD-CLASS HEALTH CARE IN PALM BEACH COUNTY
Publisher Terry Duffy
Sales Director Deidre Wade
Associate Publisher Dina Turner
Editorial Director Daphne Nikolopoulos
Editor Mary Murray
Creative Director Olga M. Gustine
Senior Art Director Jenny Fernandez-Prieto
Digital Imaging Specialist Leonor Alvarez Maza
Photo Editor Kelly Rogers
CONTRIBUTING WRITERS
Linnea Bailey, Karen Feldman, Heather Graulich, Sandra Gurvis, Yvette C. Hammett, Flose LaPierre, Kelley Marcellus, K.S. Meyer, Michele Meyer
CONTRIBUTING PHOTOGRAPHERS
Savannah Bender, Jerry Rabinowitz
ADVERTISING
Publisher, Naples Meegan Wyatt
Account Manager Melissa Zolin Schwartz
Advertising Services Coordinators Rebecca Desir, Elizabeth Hackney
PRODUCTION
Production Director Selene M. Ceballo
Production Manager Kayla Earle Digital Pre-Press Specialist George Davis
Advertising Design Coordinators Anaely J. Perez Vargas, Jeffrey Rey Production Coordinator Ileana Caban
OPERATIONS
Chief Operating Officer Todd Schmidt IT Manager Keith Gonzalez Distribution Manager Judy Heflin Circulation Manager Marjorie Leiva Circulation Promotions Manager Marcus Alviar Logistics Manager Omar Morales Accounting Specialist Mary Beth Cook Accounts Receivable Specialist Ana Coronel
In Memoriam Ronald J. Woods (1935-2013)
HOUR MEDIA, LLC
CEO Stefan Wanczyk
President John Balardo
PUBLISHERS OF:
Palm Beach Illustrated • Naples Illustrated • Fort Lauderdale Illustrated • Palm Beach Charity Register • Naples Charity Register
Florida Design • Florida Design Naples • Florida Design Miami • Florida Design Sourcebook • Palm Beach Relocation Guide • Southwest Florida Relocation Guide
Fifth Avenue South • The Jewel of Palm Beach: The Mar-a-Lago Club • Traditions: The Breakers • Palm Beach 100 • Naples 100 • Art & Culture: Cultural Council for Palm Beach County • Pinnacle: Jupiter Medical Center Foundation • Waypoints: Naples Yacht Club • Naples on the Gulf: Greater Naples Chamber
Jupiter • Stuart • Aventura • Vero Beach Magazine • Community Foundation of Collier County Community Report • Advances: Tampa General Hospital Fisher Island Club Magazine • Naples Realtor: Naples Area Board of REALTORS • Official XII FIP World Polo Championship Magazine
Published by Palm Beach Media Group North P.O. Box 3344, Palm Beach, FL 33480 Telephone: 561.659.0210 • Fax: 561.659.1736 www.palmbeachmedia.com
Copyright 2022 Palm Beach Media Group North Inc. All rights reserved.
8 | PINNACLE | jupitermed.com
The simple solution for your complex divorce.
Fisher Potter Hodas
Fisher Potter Hodas, PL, is a law firm that concentrates its practice on complex, high-stakes divorce cases involving corporate executives, closely held business owners, professional athletes, celebrities, and wealthy families.
n n
Visit our website to find out about our qualifications.
fisherpotterhodas.com | 561.832.1005 | West Palm Beach
n
IN THIS ISSUE
This fall brings exciting news from our recent partnership with UF Health, the University of Florida's academic health center, announced in June. Our new affiliation combines the best in research, academic medicine, and worldclass health care delivery to benefit our region's patients today and into the future. With UF Health, we share a vision for innovation encompassing state-of-the-art facilities, cutting-edge medical technology, and the latest breakthroughs in artificial intelligence and data science to bring the highest quality care compassionately to each and every patient. Our collaboration is an example of the growing impact that will advance our complementary mis sions while maintaining our commitment to quality, safety, and exceptional patient experience.
I invite you to read our campaign article (page 63) detailing how, in 2015, with the help of our Foundation, JMC embarked on a mission to build worldclass clinical programs close to home with the highest quality, safety, and pa tient experience standards. Innovation was at the heart of the incredible new facilities and programs that resulted from the $300 million Vision. Innovation. Impact. campaign for Jupiter Medical Center. Thanks to the support of our generous donors, we achieved the $300 million milestone in March 2022. In novation continues, with our new Surgical Institute that will debut next year.
In our cover story, Dr. Rogerio Lilenbaum, director of the Anderson Family Cancer Institute, and Dr. Debra Brandt, director of medical oncology, discuss how best to proceed after a cancer diagnosis. They explain why a program accredited by the American College of Surgeons and the Commission on Cancer is an excellent place to start. The 100-year-old Commission on Cancer (CoC) accredits the Anderson Family Cancer Institute with this special honor that fewer than a third of U.S. cancer programs share.
In another article, Dr. Anuj Prasher, an orthopedic surgeon and spinal sur gery specialist, shares the benefits of minimally invasive surgeries. He explains that faster post-op recovery times mean patients can resume the activities they love much quicker—usually within three months—than with traditional open surgical spinal techniques.
Also, one of our registered dieticians discusses the health benefits of intermittent fasting, and three local residents talk about the life-saving care and expertise they received at JMC. Our staff experts reveal tips for travel ing with newborns, practicing mindfulness, dealing with male incontinence, and combatting the debilitating problem of ringing in the ears, which often accompanies hearing loss. Physical therapists share how they help patients regain their balance, and we explore the latest smartphone apps and healthmonitoring devices.
To your health,
Amit Rastogi, MD, MHCM President and Chief Executive Officer
Jupiter Medical Center
LILA PHOTO
10 | PINNACLE | jupitermed.com WELCOME
Heart Pulsing to the Beat of a Different Drum?
Correct your AFib and Avoid Future Heart-Related Complications.
Atrial Fibrillation (AFib) is an irregular and often rapid heart rhythm (arrhythmia) that affects millions of people. If left untreated, AFib increases the risk of heart-related complications such as blood clots, heart failure, and stroke. At the Robson Heart & Vascular Institute at Jupiter Medical Center, we offer various procedures to correct AFib that can help ensure your heart and vascular health in the future. From medication management to ablation to minimally invasive procedures including the Maze and WATCHMAN™ procedures, you have options. Don't wait to address your AFib!
Do you have AFib? Symptoms of AFib often include:
• Sensations of a fast, fluttering or pounding heartbeat (palpitations)
• Chest pain
• Dizziness
• Fatigue
• Lightheadedness
• Shortness of breath
• Weakness and a reduced ability to exercise
Email AFib@jupitermed.com to
out more
561-263-3767
find
or call
Advanced joint replacement gets you back to active living.
At Jupiter Medical Center, we know you have a lot resting on the success of your orthopedic surgery. As the only hospital in Florida with both Blue Distinction Center Plus recognitions for Hip & Knee Replacement and Spine Surgery, and Joint Commission Certifications in Hip, Knee, Shoulder, and Spine, Jupiter Medical Center has a proven track record of longterm success.
Advanced care, innovative technologies and amenities including:
• Full Spectrum of Minimally Invasive Surgery, Total Joint Replacement and Spine Surgery
• The Mako™ Robotic-Arm Assisted Surgery System with Precise Surgical Technology
• High-Tech Surgical Suites
• 30 Private Patient Rooms
• Rehabilitation Therapy in State-of-the-Art Gym
Visit JupiterMed.com to find a doctor Get Moving Again
PULSE
Ask
Well-Being
jupitermed.com | PINNACLE | 13
the Expert Tips for venturing outside with a newborn The vast benefits of mindfulness
Insight into balance problems and ways to alleviate them Phone apps for better health Treatment How to tackle tinnitus Solutions for male incontinence
PULSE ASK THE EXPERT
By Linnea Bailey
Venturing Out with a Newborn
Taking a new baby outside can be done safely by following a few basic principles
Decades ago, new parents were often advised to sequester their infants at home for weeks or months following birth. Today, we know that new babies can be taken outside safely while following some important guide lines. Here, Dr. Samuel G. Barsky, a pediatri cian at Jupiter Medical Center, discusses how and when to take newborns outside of the home.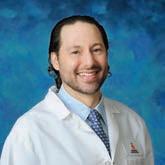 When is it generally safe to venture outside the home with a newborn?
I recommend getting outside as soon as possible.
Fresh air is good for everyone, especially new parents and newborns who've just been in the hospital for a couple of days.
What precautions should caregivers take?
It's important to choose the right time of day to go outside; early in the morning (before 10 a.m.) and late in the day (after 4 p.m.) is best. Be aware of appro priate clothing choices for new babies; newborns cannot regu late their temperature as well as adults, so they typically require an extra layer of lightweight clothing. It's also important to avoid direct sunlight, so walk on the shaded side of the street and use the sunshade on a stroller and car seat. Sunscreen isn't recommended before 6 months of age, so shade is recommended for new babies. What should caregivers be aware of when taking babies into crowded indoor areas? Avoid crowds. Newborns have a naive im mune system, and crowded places can put your newborn at risk of getting an illness that they may not be ready to fight off. If there is some thing that you absolutely cannot miss, such as an important family event, I'd recommend remain ing in a well-ventilated area, trying to keep a safe distance from others, and shortening your stay. Are there specific precautions to take when traveling with an infant?
When traveling by car, plan to stop at least every two hours to feed the baby, change diapers, and let them out of their car seat to move a bit. When traveling by air, you'll want to wash hands frequently, sanitize surfaces, and stay as far away from other people as you can. Also make sure to have a car seat ready upon arrival at your destination. And be aware of ear "popping" when flying; when there are pressure changes, newborns should be nursing, feeding off a bottle, or sucking on a pacifier to avoid ear discomfort. «
Newborns and Heat
Keep infants younger than 6 months in the shade as much as possible. Dress baby in sufficiently protective clothing and a hat that shades the face, neck, and ears. Look for signs of sunburn or dehydration, such as redness, fussiness, and excessive crying. If you're outside for more than a few minutes, bring a cooler with cold compresses to help keep baby cool as well as breast milk or formula to keep baby hydrated.
14 | PINNACLE | jupitermed.com
Serve. Lead. SCHEDULE A TOUR PK2 - 8th Grade S. M' E S
PULSE ASK THE EXPERT
By Flose LaPierre
Peace of Mind
Take a moment and tune into your mind, body, and spirit. You may find that you are carrying a lot right now: anxiety about the economy, remnants of a chaotic pandemic, and personal problems unknown to oth ers. While it may seem challenging to pause and pay attention to yourself, that is pre cisely what Jon Kabat-Zinn, the founder of a practice known as mindfulness-based stress reduction (MBSR), has called us to do since 1979. Jupiter Medical Center prioritizes mindfulness as part of its holistic approach to health, and the hospital's Calcagnini Center for Mindfulness offers integrative tools and experiences that can help patients not only take control of their thoughts and emotions but enable them to stay in the here and now. Here, Sheila Griffin, a registered yoga teacher trained in MBSR, shares about mindfulness and its benefits.
What is mindfulness?
Mindfulness is about improving one's overall well-being, including mental, physical, and emotional health. It is a practice to get out of living on autopilot. Research shows that for 50 percent of our lives, we are either ruminating about the past or living in an illusion of what the future might be. We are actually missing out on what is here in front of us—there's so much abundance and beauty right here. With mindfulness, we tame the mind so [that] we are more present. How do we tame the mind?
We have formal and informal practices. Our formal practices are seated meditation and our awareness of breath practice. We do a body scan meditation practice, which helps people connect with the body and notice sensations in the body; a lot of people are so
separate from their bodies that they do not notice the sensations. Then we do a walk ing meditation and some gentle yoga, either standing or lying down. We also do informal practices because the goal is to include mind fulness in our daily activities: mindful eating, making a cup of coffee, walking the dog, driving to work—whatever it might be—and bringing mindful awareness to that moment. What benefits can come from practicing mindfulness?
A lot less stress and more resiliency. Mindfulness keeps us more balanced and grounded, so we are not reactive—we are not pulled off center.
Why is a mindfulness practice critical right now?
With a pandemic, everyone's nervous system is on overdrive, and our bodies cannot take the ongoing stress. So, to get relief, I rec ommend moving into a mindfulness practice. If people are not ready for the 31-hour MBSR program, we offer a variety of mindfulness classes that may be just right for you. Visit our website, jupitermed.com/mindfulness, to learn more and register. «
Find calm amid the stressors of modern life with the centuries-old practice of mindfulness
16 | PINNACLE | jupitermed.com
SATURDAY, MARCH 4, 2023 | 6:30 — 11 P.M. THE BREAKERS, PALM BEACH 46th Annual Black-Tie Ball Sponsorship and underwriting opportunities for the 46th Annual Black-Tie Ball are currently available –for information or to purchase, call 561-263-3712 or email laura.greene@jupitermed.com
PULSE WELL-BEING
By Yvette C. Hammett
Balancing Act
Physical therapists at Jupiter Medical Center are helping patients regain their footing
The sensation of losing one's balance can be scary—and for those with chronic balance issues, the fear of having a disastrous fall resulting in injury or worse can greatly impact their quality of life.
Balance problems tend to increase with age, as neurological declines impair a person's ability to transmit appropriate brain feedback to sensory receptors in the inner ear, joints, muscles, and tendons. Other health factors, such as strength deficits, vision issues, low blood pressure, diabetes, dehydration, and side effects from medications, can also lead to loss of balance. According to the National Institute on Aging (NIA), common symptoms of balance disorders include dizziness or vertigo, a feeling of falling, blurred vision, confusion, and lightheadedness, faintness, or a floating sensation.
At Jupiter Medical Center, individuals with balance issues and a history of falls can find the support and care they need to improve their sense of balance and spatial awareness in both inpatient and outpatient settings.
Chris Smith, a physical therapist at Jupiter Medical Center, works with patients who are admitted to the hospital for several reasons. "They may have a history of frequent falls, even if they are here for something else," he says.
Should that be the case, Smith and his colleagues dig deeper. "We find a strength deficit, or they may have neurological issues" that impair their ability to balance correctly, he notes. "A lot of times, it is a slow, gradual loss of strength in the important muscles that act to keep us upright. We try to incorporate balance training [and] assess the strength in their legs and their core. We have to determine if this is strength-related or if some thing else is going on, such as a loss of vision."
Inner-ear issues are another consideration. "Your inner ear helps keep your body balanced," Smith explains. "If there is a dysfunction of the inner ear, the room starts to spin. Also, vision is a huge component, which is why we see so many falls at night."
Physical therapists at JMC offer advice on how to get up from a sitting position, the need for a cane or walker, or better ways to walk successfully. At the Cary Grossman Health & Wellness Center, JMC therapists are also using a computerized pressuresensing pad, called BodiTrak, that can provide data to help patients restore their balance.
"BodiTrak is actually a mat on
Right: A JMC physi cal therapist analyzes a patient's balance and gait.
18 | PINNACLE | jupitermed.com
the floor that patients stand on," says Trisha Cires, a senior physical therapist at JMC specializing in vestibular therapy, which deals with balance. "It creates a picture in real time of what is happening underneath a patient's feet. The system objectively quantifies the percentage of weight distribution between right and left foot and forefoot and hindfoot."
BodiTrak creates a picture that can be displayed on a therapist's tablet or on a televi sion screen. "It shows a product map and numeric data," Cires adds. "The patient can use that as visual feedback, and [it] shows
them what is happening when they are stand ing still and what happens when they perform dynamic skills like stepping, bending down, reaching, or getting up out of a chair."
With this interactive tool, patients can gain a better understanding of their body move ments and how to react. It helps them make changes in their bodies based on where their center of gravity is and how their weight is distributed in their feet. The BodiTrak can be beneficial for a variety of patients, who typi cally require four to six weeks in the program, depending on their issues, Cires says.
"We use BodiTrak with orthopedic patients [to teach] them to put weight back through a postsurgical leg. We use it with our aging population when they begin to feel unsteady and have problems with balance. And we also use it with stroke survivors who need to learn to stand, walk, and put weight down again."
Overall, Cires notes, the program helps to improve self-awareness about balance and reaction time. "If we can improve those areas, we decrease their risk of falls, improve their confidence, and get them back to more physical activity, which means fewer falls."
«
jupitermed.com | PINNACLE | 19
PULSE WELL-BEING
By Michele Meyer
Smart Choices
Take control of your health with support from these apps and devices
Imagine your own medical team on call. Thanks to the ubiquity of smartphones, that dream is almost a reality. "Health apps are a wonderful adjunct to specialists who cannot be with you 24/7," says Dr. Caroline Soyka, a gastroenterologist at Gastro Health on the Jupiter Medical Center campus. Here, Pinnacle shares easy-to-use apps and devices that can help you manage common conditions and optimize wellness.
Fast FODMAP, Cara Care, and Spoonful
There are myriad food apps available, so it's important to find one that works for your diet and health goals. Some GI woes, such as irritable bowel syndrome (IBS), may be traced to fermentable sugars including oligosaccharides, disaccharides, monosaccharides, and polyols, known as FODMAP.
"Fast FODMAP tells you which foods are low and high in fermentable sugars," Soyka says. "It also reminds you if you reported gas or bloating the last time you ate a food." Round out your suite of digestive-health apps with Cara Care, which helps you track and manage gut issues, and Spoonful, which scans groceries to weed out gluten, fat, and other irritants.
Cost: Free, though Spoonful charges for more than five monthly scans, at $4 per month or $25 per year.
These devices allow you to monitor your heart rhythm and detect arrhythmias. Should one occur, alert your cardiologist immediately. "The KardiaMobile is a small device that synchronizes to your smartphone and can record a high-quality EKG when you put [your] fingers on a touchpad," says Dr. Matthew Kolek, a cardiac electrophysiologist with Florida Electrophysiology Associates who practices at Jupiter Medical Center. "Apple Watches have a 98 percent accuracy rate for detecting atrial fibrillation, a common type of irregular heartbeat. Patients may bring printouts of their heart analysis, or we'll go over them on their smartphone."
Cost: KardiaMobile starts at $80 and Apple Watches at $200.
Apple's Health app does more than just track your steps: Its Medical ID function shows your health profile at a glance—something that can come in handy during medical emergencies. Through the Health app, you can securely share data and download records directly from your health care provider. While the Health app comes on every iPhone, a more advanced Medical ID Record app is also available to download and allows you to input allergies, prescriptions, conditions, blood types, past hospital visits, and emergency contacts for up to six family members.
Cost: A one-time fee of $5 for Medical ID Record. Apple Health is free.
MySugr
Untamed Type 1 and Type 2 diabetes can lead to heart attacks, blindness, and limb amputation. With the MySugr app, users can monitor blood sugar levels and the carbohydrates that spike them. You can also calculate insulin doses, track blood pressure, and set alarms to time meals. The app syncs to AccuChek Guide meters and Apple Health. Opt for the app's pro version to do smart searches and have access to a personal coach.
Cost: Free, or $49 monthly for pro
KardiaMobile and Apple Watch
Medical ID Record and Health
20 | PINNACLE | jupitermed.com
It is our belief that at the end of the day, everyone should come home to a place that reflects their own unique personality and lifestyle. VISIT OUR SHOWROOM TODAY! 718 Colorado Ave, Stuart, FL 34994 • 772-288-6699 • intdesign15@aol.com • www.dorisclementsinteriors.com • License # ID1452
PULSE TREATMENT
By Yvette C. Hammett
Do You Hear What I Hear?
person who lost a limb experi encing tingling or burning toes, a phenomenon known as phan tom pain. "You could wake up with burning toe syndrome even though you don't have a toe. The brain is wondering about this toe that doesn't call, write, or talk to you anymore. Unable to pull in any real signal, the brain formulates its best guess, thinking the toe must be in trouble—so you feel toe pain even when you don't have a toe."
The connection between hearing loss and tinnitus goes hand in hand, Li says. "As you lose hearing, you have ringing in your ears. The tinnitus tones are usually in the frequencies where you lost hearing. So, if you lose high frequency, you might hear a high, whining pitch, and in low-frequency loss, a low-tone, roaring, seashell-like tinnitus. It correlates with the hearing you've lost."
Tinnitus, the sensation of ringing or other noises inside one's ears when there is no active sound, impacts up to 15 percent of the U.S. population, according to the American Tinnitus Association (ATA). While there is no one specific cause of tinnitus, it is often associated with some degree of hearing loss and is more prevalent among older adults. But regardless of how it came to be—whether from a loud rock concert or a result of aging—those who experience tinnitus know that it can be quite frustrating and distressing.
"It's not a sure-fire solution where you do A and B, and it's magically better," says Dr. John Li,
a neurotology specialist who works with Jupiter Medical Center's otolaryngology department, where he studies and treats diseases of the ear, nose, and throat. "There is no simple, easy cure. It is basically trying to say, 'How do we turn off the noise in New York City?' It is just part of the environment. The sensation of sound, when there is no real external sound going on, is a false perception inside your head, sometimes referred to as a phantom sound."
Li draws the analogy between someone who has hearing loss and someone who has lost a limb: For example, the person experiencing phantom sounds due to hearing loss is like a
Sudden hearing loss and sudden onset tinnitus can be reversible if caught early enough, so it is important to see an ear doctor who can determine what is going on, Li says. In some scenarios, the hearing loss might just be caused by wax build-up, noise exposure, or viral illness. "In a worst-case scenario, it could be a tumor or growth," he adds. And while tinnitus as a result of tumor-related disorders is very rare, per the ATA, tinnitus is a symptom associated with a long list of health conditions, including head and neck trauma, sinus pressure, and metabolic, autoimmune, and blood vessel disorders.
Those who experience sudden onset tinni tus should visit a specialist as soon as possible as it may indicate an acute loss of hearing that could improve with treatment. "This happens a lot when people are banging on hurricane
Although there is no known cure for tinnitus, there are many steps patients can take to alleviate the burden of phantom sounds
22 | PINNACLE | jupitermed.com
shutters or have been exposed to loud sounds, like fire alarms or rock concerts," Li explains. "If discovered soon enough, sudden hearing loss can often be treated with steroids to revive their hearing. Another treatment option is hyperbaric oxygen therapy."
If the hearing loss took place more than
three months ago, Li says, the chance of recovery becomes more unlikely. Should that be the case, Li recommends certain strategies to help alleviate tinnitus, though these measures are not always successful. Options include going on vitamin therapy and stopping one's intake of ca eine, chocolate, salt, and aspirin,
as they can exacerbate tinnitus. The condition can also be triggered by a lack of sleep or excess stress, so addressing those factors in one's life can potentially help as well.
Li and his colleagues at Jupiter Medical Center also advise patients to create some background noise, such as using a ceiling fan or noise generator. "It's like that lost limb analogy," he says. "If you massage the upper thigh, the brain concentrates on that and stops noticing the phantom toe pain for a while."
For some, it is just a matter of getting used to the phantom sound or ringing, Li says. "You move to New York City, and the first week, you can't fall asleep because of the honking and car sounds. After five years, people come and visit and mention the noise [that] you no longer even notice. … The fact that you have tinnitus does not mean your life is ruined. Eventually, in 95 percent of patients, the brain accommodates to it, and the tinnitus becomes a nonissue." «
jupitermed.com | PINNACLE | 23
A BENJAMIN EDUCATION BROADENS HORIZONS PK3-12 Independent Day School North Palm Beach & Palm Beach Gardens I thebenjaminschool.org I 561.472.3451
PULSE TREATMENT
By Sandra Gurvis
A Matter of Elimination
While hardly as fun as, say, the Super Bowl or a Porsche 911, male incontinence is a topic that sometimes requires conversation. Along with being uncomfortable and embarrassing, incontinence can get worse if it is ignored. And it's not a natural byproduct of aging, either.
Although it is more common in women, some 3.4 million men in the United States have some level of incontinence, according to Web MD. There are various types of incontinence, ex plains Dr. Patrick Tenbrink, a urologist at Jupiter Medical Center. Urge incontinence is "a sudden, frequent, and almost overwhelming need to urinate caused by an overactive bladder," Ten brink says. Brought on by bending, coughing, and/or sneezing, stress incontinence "is usually the result of trauma to the urethral sphincter or muscle used to hold your pee, which can occur after surgery for prostate cancer." With overflow incontinence, "the bladder becomes so full with urine that it leaks." The latter condition occurs when the flow of urine is blocked, often by a noncancerous overgrowth of prostate tissue.
While treatments vary, there are many ways to manage incontinence. One practical strat egy is to empty your bladder before leaving home and then identify where bathrooms are when you are out. In the case of an overactive bladder, limiting fluid intake can help, as well as avoiding or cutting down on beverages such as coffee, tea, soda, and alcohol, in ad dition to caffeine and spicy and acidic foods, which can serve as irritants. Even chocolate and artificial sweeteners can be triggers. Smoking cessation and losing weight might also improve bladder control. "Each patient is different, so it's a matter of figuring out what works," notes Tenbrink.
For stress and urge incontinence, behavior changes might do the trick, along with pelvic floor therapy, including Kegel exercises that strengthen the sphincter muscles, helping to manage leakage. To this end—so to speak— JMC's urology department works closely with physical therapists.
"We analyze muscle patterning and activa tion through manual therapy and other tech niques," remarks Dr. Charly Felty, a physical therapist with JMC's Pelvic Health Rehabili tation program. In many cases, therapy and mastery of the various maneuvers "will result in a major improvement." Similar therapies are used for both sexes, adds Felty. "Women and men basically have [the same] pelvic floor muscles, except for a couple of extra muscles that support the vagina."
Electrical impulse solutions have also been successful. With percutaneous tibial nerve stimulation (PTNS), a thin needle is inserted under the skin of the ankle; an external stimulator delivers electrical impulses to the spine, helping to control the bladder. With transcutaneous electrical nerve stimulation (TENS), a thin wire is placed in the man's bot tom, strengthening the muscles that control urination. Both require several short outpatient sessions, are noninvasive, and have "little or no side effects while providing great benefit," adds Tenbrink.
For men struggling with incontinence, behavior modifications, medications, and even electrical impulse devices can provide relief
24 | PINNACLE | jupitermed.com
Another, sacral nerve stimulation (SNS), involves surgical insertion of a pacemaker-like device into the spine; by regulating the sacral nerve, it helps to manage the urge to urinate. Other surgical solutions include shrinking the size of the prostate; making a sling around the urethra to connect it to the neck of the
bladder; creating an artificial sphincter to control urination; and inserting a small catheter into the penis.
Medication can be an option, although "it can be expensive and have side e ects, such as dry eyes and mouth," says Tenbrink. Two common medication types are beta-3 agonists
(mirabegron/Myrbetriq), which control the contraction of bladder muscles, and anticholinergics (oxybutynin/Ditropan/Oxytrol, tolterodine/Detrol, and others), which can help prevent bladder spasms, although the latter is "an older form of treatment [that is] not as widely used today." Others such as 5-alpha reductase inhibitors (finasteride/Proscar, dutasteride/Avodart) and alpha-blockers (alfuzosin/ Uroxatral, doxazosin/Cardura, and others) can help to better manage various prostate issues. Depending upon the type and cause of incontinence, muscle relaxants, antidepressants, and even Botox can be e ective.
Rather than medications, behavior modification and physical therapy are considered the most e ective first-line treatments, according to Tenbrink and other experts. "Early intervention is key," he notes. "If you have symptoms, come in sooner rather than later. Depending on the cause, it can be fairly easy to resolve." «
jupitermed.com | PINNACLE | 25 As South Florida's Premier Caterer, we provide Full Production Catering for all your private and corporate needs. Whether it's at the National Croquet Center or your home, yacht or other venue, our experienced and friendly staff will work with you to customize and make your next event spectacular! Shot on location at: SCHEDULE YOUR NEXT EVENT TODAY! 561-366-0012 INFO@SANDYJAMES.NET
"You Have Cancer."
NOW WHAT?
You're sitting in your doctor's office and hear those dreaded words, or perhaps a gentler variation. In the spectrum of awful things that can happen, this ranks close to the top. Although major advances have been made in treatment for nearly all types of cancer, receiving that initial diagnosis is a scary time for patients, observes Dr. Debra Brandt, medical director of medical oncology at the Anderson Family Cancer Institute at Jupiter Medical Center. Here, Pinnacle talks with Brandt and shares insights into how to move forward.
By Sandra Gurvis
26 | PINNACLE | jupitermed.com
What should I know and where do I go?
"The first thing to do is get the details: what type and stage of cancer," explains Brandt. The Centers for Disease Control and Prevention (CDC) classifies can cer into 18 basic kinds, although there are also other, rarer types. The four stages range from 1, the least serious, which is localized in a small area, to 4, which signi fies that the cancer has spread (metastasized) to other organs or the rest of the body. Stage 2 means that it has grown but not spread, and 3 that it has grown bigger and possibly spread to lymph nodes and other tissues.
Brandt advises new patients to learn as much as possible about their prognosis and treatment options. Do your research and use it to create a list of questions for your physician. While this can be overwhelming in terms of the amount of information, there are simple steps you can take to sort through the static.
"Going to a comprehensive cancer center offers a multidisciplinary, team approach so you are not treated in isolation" by separate health care providers in different settings, says Brandt. Look for centers that emphasize academics, consult and contribute to the latest research, and employ other types of specialized staff such as surgical and radiation oncologists, nutri
tionists, oncology infusion nurses, social workers, and related specialists in addition to medical oncologists.
Jupiter Medical Center is a good place to start. The Anderson Family Cancer Institute is accredited by the 100-year-old American College of Surgeons' Commis sion on Cancer (CoC), a consortium of professional and medical organizations "dedicated to improving survival and quality of life for cancer patients through standard-setting, prevention, research, education, and the monitoring of comprehensive quality care," per the CoC website. Fewer than a third of cancer pro grams in the United States have a CoC accreditation.
Located at Jupiter Medical Center's Crisp Cancer Campus, the Anderson Family Cancer Institute opened in 2020 and spans 55,000 square feet.
jupitermed.com | PINNACLE | 27
At comprehensive centers, patients get the full spectrum of care, from ear ly detection and diagnosis through to follow-up care and monitoring. Patients and their families have one stop for lab work, physician appointments, radiation therapy, chemotherapy, immunotherapy, targeted medications (either to be admin istered by infusions or orally), and support services. Depending upon his or her situa tion, once a patient gets a diagnosis, he or
she can often see multiple specialists and the support team within a day or so and receive a comprehensive treatment plan that might otherwise take several weeks.
Patients at Anderson are provided with a road map of what to expect, including the kind of therapy they will receive, whether it be radiation, chemotherapy/ infusion, or interventional (targeted) therapy and whether surgery might be involved. The latter encompasses a com plex array of options, from the more tra ditional surgical oncology to minimally invasive and robotic surgery. Experts from all fields work in concert, with ac cess to the latest technology, including clinical studies, "which can offer even more treatment options," adds Brandt. Beyond the medical implications, a can cer diagnosis can disrupt a person's life and sense of normalcy. With this in mind, the team at Anderson also covers practical details such as whether a patient is going to be able to continue working or otherwise go about his or her routine, and if some one will need to accompany him or her to various treatments and appointments.
How do I find the best information and course of treatment?
Most newly diagnosed patients are very stressed and unsure where to get the best information. "While time is of the essence, it is often okay to take a couple of days to talk to family and friends who have been through the cancer journey to understand what was most helpful for them," says Brandt. "Where you seek treatment makes a difference." She rec ommends asking for the potential provid er's new patient coordinator. Especially at the beginning, "the diagnosing doctor can help steer you in the right direction."
At Anderson, nurse navigators are available to assist patients throughout the entire process, Brandt explains, serving as a single point of contact and ensuring that patients connect with the appropri ate oncologist and treatment team.
"Patients today are much more in
Dr. Debra Brandt
28 | PINNACLE | jupitermed.com
"Going to a comprehensive cancer center offers a multidisciplinary, team approach so you are not treated in isolation."
formed," Brandt continues. "A good por tion of them educate themselves, either through researching on the internet or elsewhere." Others, however, may be hesitant to learn more "because they are afraid of what they might find out." Wher ever you fall on this spectrum, let the pro vider know which approach you prefer.
Brandt strongly encourages getting a second opinion. "Go where additional opinions are welcome," she emphasiz es. Patients should attend visits with an open mind; while the news may not al ways be what they want to hear, consist ency in diagnosis and treatment needs to be carefully considered when decid ing on a course of action.
Selecting a provider that fits your needs is also vital. For instance, a breast cancer patient in her early 30s might desire more extensive breast recon struction than someone in her 80s. "You want to find a physician who listens, clearly explains things, and understands your point of view," Brandt says. While other factors such as overall reputation, convenience of location, and insurance coverage also come into play, identify ing the right match can go a long way toward recovery.
When considering treatment options, you might find it advantageous to bring someone along to the appointments with you, whether that be a significant other, family member, or close friend. "Some patients would rather keep their diagnosis to themselves and are sensi tive about health care privacy, [but] it's
jupitermed.com | PINNACLE | 29 The Anderson Family Cancer Institute includes an auditorium, a healing garden, a pharmacy, and a patient resource center.
always good to bring a second set of ears," says Brandt. Prior to your appointments, compile a list of questions you'll want to ask in order to make informed decisions. Because a lot of informa tion can transpire during an appointment, have your companion take notes that you can both review later.
How do I deal with the emotional fallout? Where can I get support?
Experts emphasize that cancer is a journey you are not meant to travel alone. Anderson offers a variety of support services, and on-staff oncology social workers assist with psychological, social, emotional, and spiritual issues, including coping skills and where to find additional resources. With highly trained specialists and the latest equipment, the Oncology Rehabilitation Program works to ward helping patients improve their quality of life and regain inde pendence. Among others, nutrition counseling, pastoral care, and ongoing programs such as smoking cessation are also available.
Keeping the proper mindset can be as important to recov ery as the treatment itself. JMC takes an integrative approach to medicine—recognizing how the interactions of mind, body, and spirit can optimize health and healing—and its Calcagnini Center for Mindfulness offers classes on stress reduction, mind ful movement, emotional health, and more.
But perhaps the most important aspect is gathering a support system, either through virtual or in-person groups (pandemic per mitting). These can be found in a number of places, including your hospital/treatment center or even on social media platforms such as Facebook, which has groups for almost every kind of cancer.
And, above all, don't be afraid to ask for help. Oftentimes, friends and family are looking for ways to contribute; allow
them to run errands, cook meals, help with chores, or provide transportation to and from appointments. Pri mary caregivers should also be mindful of the potential for burnout and make efforts to expand their network of loved ones and neighbors who can lend a hand.
"The team of physicians, nurses, and specialists at the Anderson Family Cancer Institute understand that a diagnosis of cancer is a life-changing event," says Dr. Rogerio Lilenbaum, di rector of the Anderson Family Cancer Institute at Jupiter Medical Center. "Everyone at the cancer institute is prepared to embrace, support, and advise patients in their journey from diagnosis to re covery. We have experts in all areas of cancer diagnosis, access to cutting-edge clinical trials, and the best equipment necessary to optimize patient's outcomes and probability of survival." «
For more information: Contact the Jupiter Medical Center Anderson Family Cancer Institute at 561-263-4400. Many national organizations also have easily accessible resources to help guide you through the initial stages of a cancer diagnosis. Materials available to view online in clude: After Diagnosis: A Guide for Patients and Families from the American Cancer Society; Cancer Diagnosis: 11 Tips for Coping, from the Mayo Clinic; and Feelings and Cancer, from the National Cancer Institute.
"Everyone at the cancer institute is prepared to embrace, support, and advise patients..."
30 | PINNACLE | jupitermed.com
jupitermed.com | PINNACLE | 31
Life ON THE LINE
When a health crisis takes you by surprise, the intersection of timing, technology, skill, and compassion can mean the difference between succumbing and surviving. Three locals recount the moment when, if not for the attention and expertise they found at Jupiter Medical Center, they may have met a worse fate.
By Kelley Marcellus Photography by Jerry Rabinowitz
On Course
Richard Morton doesn't remember anything about a two-day period in late October 2021. His girlfriend, Laura Grande, re minds him that they had dinner out. The next morning, they had coffee and watched the morning news. Morton stood up to take his mug to the kitchen and crumpled. Grande raced to catch him, lowering him to the floor. He gasped for air, but she quickly real ized he had no heartbeat.
"I didn't feel anything coming on—no pain to the chest, arm, or shoulder," says Morton, a five-year resident of Tequesta. "I'm very fortunate that I was here locally when this happened."
Morton is a native of Virginia, where his son, daughter, and three grandchildren live. There, he was diagnosed with atrial fibrillation (an irregular heartbeat), which didn't produce significant symptoms or require intervention. Since moving to South Florida, he had embraced an active lifestyle, including golfing, exercising, and eating healthy.
On this morning, Grande called 911 and immediately began CPR. Emergency rescue restored a heartbeat and rushed him to Jupiter Medical Center, where he underwent emergency cardiac catheteri zation. He was found to have severe blockages in all of his major coronary arteries. He was in severe heart failure and cardiogenic shock. An Impella heart assist device was placed into his heart via the femoral artery to ease the work of his heart (allow it to rest),
affording time so the cardiac function could improve. A medical coma was induced to minimize the risk of brain injury from his cardiac arrest.
"Richard was without a heartbeat for approximately eight minutes, and there was concern that he may have suffered organ and cognitive damage," explains Dr. Arthur Katz, JMC's medical director of cardiac surgery. "We had to give his body the opportunity to stabilize and document intact neurologic function before we took him to surgery, at which time we performed a quadruple bypass with an ablation to correct his atrial fibrillation."
Morton's surgery took place October 29, and he recuperated in the hospital before being released November 10. He spent a total of 23 days in the hospital. "I lost 20 pounds, and I was very weak," Morton recalls. "But I wasn't the least bit scared. Everything was explained very well, and they did a great job making me feel comfortable as I went into surgery."
32 | PINNACLE | jupitermed.com
When Morton woke up, Katz told him that the sooner he was up and walking, the better. He took his first walk at 7 a.m. the next day. Getting up from a prone position wasn't easy, but Morton was determined to follow the doctor's orders. The week he was released, he walked a mile, and he subsequently attended physical therapy for two months.
He attributes his recovery to everyone's quick action and especially to Katz and the hospital's cardiac staff.
Morton is happy to be back on the golf course and says he had a great game about three months after surgery. He laughs as he recalls his buddy's assessment of his golf performance: "Not bad for a flatliner."
jupitermed.com | PINNACLE | 33
34 | PINNACLE | jupitermed.com
Dogged Diagnosis
Judi Hefferon wasn't sick. In fact, she was the picture of health: a runner who worked out at the gym daily and golfed three times a week. She saw her doctor for regular checkups, and all was good— until it wasn't.
In February 2021, Hefferon walked into her cardiologist's office for a routine appointment and a baseline scan. The good news was her heart was in excel lent condition, but the doctor noticed something suspicious on her lung.
"He thought maybe it was an infection, like pneumonia, or scar tissue from a pre vious infection," Hefferon explains. The cardiologist had referred her back to her internist, but then her husband, Mike Hef feron, remembered having played golf with Dr. K. Adam Lee, the medical director of the Thoracic Surgery and Lung Center of Excellence at Jupiter Medical Center. He reached out, and Lee began a series of tests.
"Initially Judi was treated for a lung in fection," Lee explains. "Then we suspect ed it might be a fungal infection, but after a CAT scan, PET scan, and bronchosco py, all of which came back negative, we were even more determined to find out what was going on."
What was going on, it turns out, was cancer. Lee performed a robotic lobec tomy, removing a portion of Hefferon's lung, which housed a cancerous tumor measuring 10.8 centimeters.
Dr. Lee encouraged the Hefferons— who had who moved to Tequesta from New York in 2015 when the last of their four sons graduated from college—to get a second opinion from the country's preeminent expert in thoracic oncology, Dr. Mark Kris, the chief of medical tho-
racic oncology at Memorial Sloan Kettering Cancer Center in New York; this was a step Lee fully endorsed based on his relationship with Kris.
"After our appointment in New York, since the recommendations were the same, our confidence with Dr. Lee and Jupiter Medical Center kept getting bet ter," Mike Hefferon says.
Judi Hefferon says the team literally held her hand as she was taken into the operating suite, since Mike couldn't accompany her due to COVID restrictions. Her recovery was quicker than expected, and she was discharged two days after her surgery. Eight weeks later, she began chemotherapy under the supervision of Dr. Debra Brandt, medical director of medical oncology at the Anderson Family Cancer Institute at Jupiter Medical Center. Now, she's back to her otherwise healthy routine—even participating in a charity golf tournament with other survivors.
The couple recalls how grateful they felt last Thanksgiving, with their sons around the table and Hefferon returned to good health.
"I stepped away from the table to send a message to Dr. Lee," Mike Hefferon says. "I had to let him know how thank ful we are for him and for Jupiter Medical Center. How lucky are we to have a car ing community hospital that can attract the best talent, the best equipment, and provide the very best care?"
"I had to let [Dr. Lee] know how thankful we are for him and for Jupiter Medical Center."
jupitermed.com | PINNACLE | 35
All Heart
Some 15 years ago, Tim Barrett was a firefighter in New Jersey who had a fas cination with speed. He raced stock cars, drove motorcycles, and collected a few tickets along the way. He also learned that he'd been born with a faulty heart valve. He didn't feel sick, and his condi tion didn't require immediate treatment, so he didn't let it slow him down.
Fast-forward to three or four years ago. Barrett had hung up his fireman's helmet a decade earlier and was living in Jupi ter with his wife, Danielle, and teenaged son, Cole, working as an auto mechanic. He noticed he wasn't feeling quite right and took a friend's referral to an area cardiologist, who discovered that, in ad dition to the bad valve, Barrett had an an eurysm of his ascending aorta that would also require careful monitoring.
"My mother wasn't having that, and she became a detective," Barrett says, re calling that his paternal grandfather died suddenly at age 42. His mother dug up his grandfather's death certificate, and Bar rett dropped it off at his doctor's office on the way to work. "By 9:30 a.m., my phone was blowing up." His grandfather had died of an aortic aneurysm. Armed with this vital information, his cardiologist re ferred him to cardiothoracic surgeon Dr. Arthur Katz, medical director of cardiac surgery at Jupiter Medical Center.
On May 24, 2021, with the aneurysm measuring 5.1 centimeters, Barrett entered Katz's surgical suite to have both the aneu rysm and the faulty aortic valve repaired.
"During the surgery, we discovered that a complex repair of his tricuspid valve was also necessary," Katz says. "In
the distant future, reintervention of his aortic valve may be necessary, but this will be able to be performed using a catheter approach from the femoral artery rather than a repeat open heart surgical procedure."
Barrett remained in the hospital for five days and finished recovering at home. He was out of work for 12 weeks but felt well enough to resume his favorite activity: going to the races with Cole in New Smyrna Beach, Hobe Sound, Orlando, Bradenton, and other spots near and
far. He thanks Katz for his surgical skill, as well as his bedside manner.
"Dr. Katz and his wife, Lori, take your care very seriously, but they also have a great way of keeping your spirits up," Barrett explains, his voice cracking with emotion. "They take the time to know you, to know your face. They make you feel like nothing bad could happen when they're taking care of you."
"I feel like I've done a lot of things in my life, and when it's my time, I will be ready," Barrett continues. "But I wasn't ready to leave my son. I'm so grateful to Dr. Katz that I didn't have to." «
"I wasn't ready to leave my son. I'm so grateful to Dr. Katz that I didn't have to."
36 | PINNACLE | jupitermed.com
jupitermed.com | PINNACLE | 37
BACK ON TRACK
Minimally invasive surgeries are maximizing quality of life for spinal patients
By K.S. Meyer
Innovations in lumbar fusion surgery have re sulted in reduced postoperative pain, smaller inci sions, and shorter recovery time.
38 | PINNACLE | jupitermed.com
Evolutionarily speaking, the human spine hasn't quite caught up to homo sapiens' urge to stand, sit, or walk upright. Add to this an almost unnatural lifespan elongated by modern medicine and nutrition, and the prospect of back pain, spinal deformity, injury, or even disability later in life becomes a question of not "if," but "when."
Back pain is now ubiquitous. Young or old, arguably everyone will experience some degree of discomfort associated with their spines at some point in their lives; professionals hunched over their comput ers and grandparents picking up their grandchildren alike fall into this
category. In some instances, the pain might erupt suddenly but then subside forever without explanation. Other times, it might be more of an annoyance—a recurring ache that's easily dismissed with the occa sional nonsteroidal anti-inflammatory drug (NSAID). And alas, in severe cases, it might progress to the point where one can no longer tolerate the symptoms nor their impact on one's ability to lead a normal life.
Nobody wants to hear that they need spinal surgery, and thankfully, most spinal afflictions can be treated without resorting to it. "A lot of degenerative conditions in the spine certainly can be managed nonsurgically," says Dr. Anuj Prasher, an orthopedic surgeon and spinal surgery
jupitermed.com | PINNACLE | 39
specialist with Jupiter Medical Center. "We have a lot of treatment options to manage spinal stenosis, degenerative disk disease, and back pain through nonsurgical means. The majority of people we see in the office can be treated nonsurgically, and that initially is our goal: to make sure that we exhaust all nonsurgical treatment options before we start thinking of whether or not someone would benefit from surgery."
Prasher notes that in instances of spinal cord compression, surgery might actually be the conservative route. Similarly, a specialist might ad vise someone with a neurological deficit who is experiencing progressive weakness or numbness in an arm or a leg to pursue a surgical intervention sooner rather than later, to prevent further damage. And, with something such as instability in the spine (known as spondylolisthesis) and spinal ste nosis (which is defined as a narrowing of the spaces within your spine that can cause pressure on the nerves that travel through it), patients can have exceptional outcomes with surgery. "The first thing we look at as spine surgeons is selecting the right patient and making sure we have the best surgery for the problem that they have," he adds.
Once nonsurgical treatment options—anti-inflammatory medications, physical therapy, and nonnarcotic pain relievers among them— have been implemented without success, the patient is left with only two alternatives: learn to live with it, or surgery. Historically, spinal
surgeries were intensive and potentially devastating ordeals that came with lengthy lists of possible complications and relatively high chances of failure. Tragically, for many older generations, "learning to live with it" became the lesser evil. However, in recent years, minimally invasive techniques have changed the nature of spine surgery and can now offer patients complete recovery from their afflictions with almost none of the harrowing side effects and protracted recoveries of generations past.
Take, for example, lumbar fusion surgery, one of the most common spinal surgeries performed in the United States, with hundreds of thousands of cases per year. Traditionally, this operation was performed fully "open," through the stomach or directly over the spine itself, and carried relatively high risks of complication and death, especially for elderly pa tients, who naturally tend to experience spinal problems at a higher rate than any other age group. These days, the same procedure—with better results—can be accomplished with far lower risk to the patient.
"The surgery itself is usually done through two 1-inch incisions, in between the muscles by the spine, on either side," Prasher explains. "That cuts down on the pain after surgery [and] also reduces blood loss [and] infection rates. Through that, we get exposure to the spine, and that's where we put in implants to stabilize the unstable segment. In addition to that, we clean out the space where the stenosis is, to make more room for the nerve."
The advantages provided by these novel techniques and tech nologies, not to mention the talent required to utilize them, are gamechanging and life-altering for surgical spine patients, both immediately postoperatively and in the long-term. "With the minimally invasive ap proach, we have reduced pain, smaller incisions, reduced blood loss, and shorter hospital stays," Prasher says. "So ultimately, a faster post-op recovery time [and] people getting back to playing golf or tennis much
Patients in need of spinal surgery will soon be able to receive treat ment at JMC's new Surgi cal Institute (pictured left in an artist's rendering).
40 | PINNACLE | jupitermed.com
quicker than through the traditional open techniques. Most people can resume their normal activities within about three months or so, and that's one of the main reasons to go through with the procedure."
Moreover, these faster post-op recovery times can afford the patient vast emotional advantages as they relate to quality of life after surgery. "We see people going home the next day or two days after having a lumbar fusion," adds Prasher. "They're up walking right away. Most of my fusions, if we operate on Friday, they'll go home by Saturday or Sunday. Just the psychological aspect of, 'I just had surgery, and now I'm walking, and my leg pain is gone, because my nerves aren't pinched anymore.' That goes a long way as far as patients' recovery."
At Jupiter Medical Center, surgical skill and state-of-the-art resources are in concert, resulting in superior outcomes. "The minimally invasive
surgeries that we do at Jupiter, specifically, are enhanced by the tools and implants that we can use," says Prasher. "We have new products that really help with postoperative pain control. We have local anesthetics that we can inject that can last two or three days, to really cut down on postopera tive pain. We have a great facility [and success] reducing infection rates. So ultimately, as a whole, the minimally invasive surgery, with what Jupiter Medical Center can provide, really [can be] the best option for patients."
Prasher also notes that spine surgery, like many other medical specialties, is now virtually unrecognizable from the discipline it was 10 or 15 years ago, and there is every reason to believe that in decades to come these sophisticated techniques will see the sort of profound enhancements and exponential growth that will make even the minimally invasive surgeries of today seem antiquated. Among these advancements, he adds, are technologies to reduce radiation exposure at the time of surgery, interoperative X-rays to navigate instrument insertion into the spine, and robotic-assisted implant instrumentation. We've already seen the life-threatening operations of yesterday give way to cleaner, sharper, and smarter interventions that barely disrupt a patient's life, so it's entirely feasible that the question of back pain in humankind's future could someday shift from "when" to "if." «
"The first thing we look at as spine surgeons is selecting the right patient and making sure we have the best surgery for the problem they have."
jupitermed.com | PINNACLE | 41
ANCIENT
By Karen Feldman
COVID-19 and the initial lockdowns that took place in 2020 had some unexpected health effects, even on those who weren't infected with the virus. Months of working at home and hours of binging television shows while overindulging in food and drink took a toll on our bodies.
At the time, many of us shrugged it off, feeling entitled to ca loric comfort in the face of all the deprivation we endured. But now that we are heading back to the office or out for a night on the town, we must face the folly of that behavior: the dread ed COVID 10. Or 15. Or perhaps even more pounds that have crept up on our hips, waistlines, and elsewhere, making that
Just ask our ancestors: Intermittent fasting can be a healthy way to lose weight and improve overall wellness
42 | PINNACLE | jupitermed.com
Eating
jupitermed.com | PINNACLE | 43
office attire uncomfortably snug and putting a damper on the desire to socialize.
What's a body to do? Angela McClelland, a registered dietitian at Jupiter Medical Center, recommends doing what our ancestors did: in termittent fasting.
"It's not a form of starvation," she says. "It's not a fad. We have been doing it for thousands of years, sometimes for religious reasons. Now that we are seeing the health advantages of it, we are going back to what our bodies are used to doing to get healthier."
There are a number of ways to time-restrict eating. Some people fast for 14 hours and eat within a 10-hour window. For others, fasting for 16 hours and eating for eight works better. "Some may do a 24-hour fast once or twice a week, but you don't want to do that back-to-back," McClelland notes.
Before starting to fast, McClelland says it is always best to meet with your physician and discuss your plans in order to ensure that you have no health conditions that would preclude you from doing so. In general, though, "the most important thing to think about is that the body needs to rest from food," she says. "Nobody should be eating outside of a 12-hour period. A lot of studies show people are eating 15 or 16 hours a day. If they start at 8 a.m. and finish at 10 or 11 p.m., the body is constantly focusing on digesting and not focusing on other things."
Some of those other things include cleaning up and disposing of old cells, preventing illness, and aiding in good quality sleep.
44 | PINNACLE | jupitermed.com
Insufficient sleep accelerates the aging process and can result in poor health, McClelland explains. With that in mind, "you never re ally want to eat within two hours of going to sleep," she says. That should factor into the eight- to 10-hour window you choose for eat ing when considering intermittent fasting.
The reason intermittent fasting can result in weight reduction is because when you fast, the amount of glucose (the sugar produced by eating) diminishes in the blood and the body uses its stored fat for energy. It's a process known as metabolic switching.
"We eat so much sugary stuff—carbs and starch—that you usually have a lot of glucose available, and it's an easy energy source," McClelland says. "The body uses it first because it's available. When you are fasting and there's none left, it uses the fat instead."
Carbohydrates also cause weight gain by elevating insulin levels. McClelland explains that because insulin is a fat-storing hormone, when you eat something with a lot of carbohydrates, insulin responds to higher blood sugar and then stores any unused energy in fat cells. When you eat a lot of carbs, "you always have insulin available and that inhibits the breakdown of fat," she adds.
By reducing the carbohydrates in your diet, you can also cut the levels of insulin, prompting the body to start breaking down fat. That's when weight loss takes place.
When beginning to fast intermittently, McClelland advises to also eliminate snacks, which, she says, are never necessary. "When we were hunter-gatherers, food was only available in season or if we caught it and when we caught it. Now it's available 24/7. We are eating more than we need to. We're also more sedentary."
The result is that we store that unused energy as fat. This process is by design, and it's something our bodies have done for millennia: When our ancestors experienced famine or drought or didn't have a successful hunt, they would have stored fat on which to survive.
"It's not a form of starvation. It's not a fad. We have been doing it for thousands of years, sometimes for religious reasons."
jupitermed.com | PINNACLE | 45
In the eight or 10 hours that you eat, McClelland recommends consuming healthy, whole foods that are as close to their original form as possible. That means grilled chicken rather than nuggets and steak instead of meatballs packed with breadcrumbs. When it comes to carbohydrates, choose whole grains, such as brown rice, barley, oatmeal, and whole-wheat bread or pasta. Grains come with a caveat, though.
"One thing I tell patients is to choose wisely when choosing grains in the United States because we have hybridized wheats" and because of the amount of pesticides used to produce them, McClelland says. She advises buying organic grains or pastas from Italy or other European sources if possible, noting that the body metabolizes them better and experiences less inflammation from processed foods this way.
To get started with intermittent fasting, McClelland suggests a 16hour fast, not eating before 10 a.m. or after 6 p.m. Another initial alternative is 14 hours of fasting and 10 hours of eating (between 9 a.m. and 7 p.m., for example). After a while, you can try a 24-hour fast, which could include one meal with a maximum of 500 calories. It's not recommended to do a 24-hour fast two days in a row on a frequent basis, however, because the body can reset itself, requiring fewer calories and then start storing any excess calories above the new set point, which results in weight gain.
Despite the benefits of this way of eating, it's not recommended for everyone, McClelland says. Among those who should not try it are children, women who are pregnant or breastfeeding, anyone with an eating disorder, and those with Type 1 diabetes. People with Type 2 diabetes, however, may want to consider trying it under the supervision
of a physician because fasting can help to reverse this condition, McClelland notes. Others who may need supervision while fasting include those with sleep disorders or heart disease.
McClelland says another benefit to intermittent fasting is neurological. "A lot of people who fast end up thinking more clearly and having more energy," she says. Intermittent fasting can also help to prevent Type 3 diabetes, a condition in which the neurons in the brain are unable to re spond to insulin and which may be associated with Alzheimer's disease.
A study conducted by Johns Hopkins neuroscientist Mark Mattson and published in The New England Journal of Medicine supports McClelland's claim that cognition and memory can improve through fasting. Other benefits Mattson cites include improved blood pressure and resting heart rates, maintaining muscle mass while losing fat, the prevention of obesity, and reduced tissue damage in surgery.
Yet another big advantage to this method of weight loss: "It's free," McClelland says. "You aren't buying premade foods or having to get involved in different groups. You can add it to any therapeutic diet [and] eat foods that fit well with your diet rather than following a plan that someone gave you."
"A lot of people who fast end up thinking more clearly and having more energy."
46 | PINNACLE | jupitermed.com
TRY THIS
Lemon Garlic Chicken with Spaghetti Squash
Ingredients
2 spaghetti squashes
4 boneless skinless chicken breasts
²/3 cup extra-virgin olive oil
1 1/2 tbsp. minced garlic
Juice from 1 large lemon
1 tsp. dried oregano
1 tsp. dried basil
1 tbsp. honey
1/2 tsp. salt
1/2 tsp. pepper
Optional: Parmesan cheese for serving
Scoop out the seeds, pour a drizzle of olive oil on the inside, and place on a baking sheet face down (with the outside portion facing up).
While the oven is heating, whisk together the olive oil, minced garlic, lemon juice, oregano, basil, honey, salt, and pepper. Di vide the olive oil mixture, pouring a third of the mixture over the chicken, and setting the remaining portion aside.
Preheat oven to 400 degrees. Put your spaghetti squash in the microwave for about 5 minutes to soften and then cut lengthwise.
Place spaghetti squash in the oven first. About 20 minutes later, add the chicken. Depending on the size of your chicken breast you'll want to cook it for between 20 and 30 minutes. Leave the spaghetti squash in the oven for a total of 40 minutes.
Once everything is out of the oven, allow the spaghetti squash to cool. After 10 to 15 min utes, take a fork and start scraping the inside of the squash over a bowl. The squash should easily come out in thin, spaghetti-like strands. Pour the remaining olive oil mixture over the spaghetti squash and coat evenly. Divide the squash into four servings and top each serving with a chicken breast. Sprinkle some Parmesan cheese onto your portion, if desired.
Baked Apple Crisp with Healthy Whipped Coconut Cream
1 tsp. nutmeg
¼ cup raw local honey or pure maple syrup
Coconut Whipped Cream Ingredients
Using a food processor, combine the pecans, walnuts, sunflower seeds, and Brazil nuts, and chop. Pour the 2 cups of nut/seed mixture into a bowl. Add the almond flour. Pour the melted butter into the bowl and mix well.
Nut and Apple Ingredients
1 cup pecans
½ cup walnuts
½ cup sunflower seeds
4 Brazil nuts
¼ cup almond flour
1 stick of salted or unsalted organic butter, melted
7 to 8 medium granny smith apples
2 tbsp. fresh lemon juice
3 tsp. cinnamon
2 cans of Thai Kitchen Organic Coconut Milk Unsweetened, chilled
1 to 2 tsp. vanilla extract
1 to 2 tsp. pure maple syrup
1 to 2 droppers of vanilla stevia
Take the granny smith apples and slice them to your preference, leaving the nutritious skin on. Drop them in a large bowl of water with the lemon juice. Remove, drain, and place back into the empty bowl. Douse the apple pieces with cinnamon powder and nutmeg. Drizzle with honey or pure maple syrup and mix well.
Pour the apple pieces into a 9-by-9 or 9-by12 glass pan. Pour the butter, nut, and seed mixture on top and spread around. Bake at 350 degrees for about 20 minutes. Cover the glass pan with tinfoil for the first 10 minutes if you want the apples softer, then remove to let the topping brown. If the topping does not brown enough for you, broil it for a minute, but do not walk away from the stove with broil on; you'll want to be there to remove it as soon as you see it browning.
Get your mixer out. Open the cans of coconut milk carefully, not shaking the cans or turning them upside down at all. Now, you'll see the solid white coconut cream in the top half of the can. Carefully scoop that out, avoiding the liquid below it as much as possible. Put the solid cream chunks into the bowl of your mixer. Blend and add the additional ingredients slowly, tasting frequently. You may not need both teaspoons of vanilla. Start with 1 tsp. of vanilla extract, 1 tsp. of maple syrup, and 1 dropper of vanilla stevia. Add more to your liking. Continue to blend until the mixture is quite firm. Put the finished whipped cream mixture into a container in the fridge until you are ready to use. Some people choose to double the whipped cream recipe to have extra. The nice thing about this whipped cream is that it will last for days, sometimes weeks, in the refrigerator, keeping its firm integrity.
To serve, carve a section of the apple crisp, place on a plate, and top with coconut whipped cream.
«
jupitermed.com | PINNACLE | 47
Fore a Cause
Tom and Sue Fazio are continuing their family's contributions to Jupiter Medical Center, on and off the green
By Heather Graulich Photography by Savannah Bender
The old adage that great partnerships can be forged over a round of golf is actually part of the history behind Jupiter Medical Center, and a cherished legacy for renowned golf course architect Tom Fazio and his family.
In the late 1960s, Tom had just begun his career under the tutelage of his uncle George Fazio, a course designer and former pro golfer. At the time, the company was headquartered in suburban Philadelphia, where Tom grew up, but the future of course development was shifting from the Northeast to the Sunbelt.
"My uncle was playing at Lost Tree in North Palm Beach in 1968 with a friend and heard about a property for sale in Jupiter," Tom says. "In a matter of three to four days they came together to start the operation to buy and build Jupiter Hills Club. Construction started in the spring of '69, and that's how our family first got involved with Jupiter Medical Center. All of it was pieced together because of being in the right place at the right time."
George Fazio and his friends—among them golf greats Sam Snead and Jimmy Demaret, plus comic legend Bob Hope—joined forces for an annual fundraising golf tournament at Jupiter Hills benefitting the hospital, well before a single shovel of dirt had been turned. In the nearly 50 years since the first tournament,
the Charity Golf Classic has raised almost $6 million in support of Jupiter Medical Center, which opened to the public in 1979.
Tom Fazio, who moved the Fazio Design headquarters to Jupiter in 1972, has honored that legacy of giving along with his wife, Sue, their six children, and 18 grandchildren. Tom is a Grand Founder of Jupiter Medical Center Foundation and has served as chairman of the Golf Classic for many years.
"Jupiter Medical Center is a very important place," he says. "There are so many good charities out there, and certainly the hospital is a major consideration because it's an important part of your life. It's easy to forget that if you're in good health, but we're all going to need it at some point."
Sue adds, "Jupiter Medical Center has tak en care of all the people I love, and not one time have we had a negative experience. They are quality people who really care. And I think they're very responsive to the com munity's needs."
The Fazios know how responsiveness and quality work can pay off for a family and the greater community. Over his 40-year ca reer, Tom grew Fazio Design into a global powerhouse of course design and construc tion. He and his team—which includes son Logan, who's now at the helm of the opera tion—have curated more than 200 worldclass courses around the globe, 46 of which have been ranked by Golf Digest as among
the best in the United States.
Tom's accolades include Best Modern Day Golf Course Architect, a title Golf Digest has bestowed upon him three times. In 1995, Tom became only the second course architect to receive the Old Tom Morris Award, the highest recognition awarded by the Golf Course Superintendents Association of America.
Sue has been by his side since the 1970s, hav ing moved from rural Ohio to North Palm Beach in 1969. They met while Sue was waitressing at a local restaurant that Tom frequented, and al though she moved on to work at several area eateries, Tom always seemed to pop in for a shy hello. But that was all. Sue finally asked him why he hadn't asked her out on a date.
"He said, 'Because you said you always have to work,'" she recalls. "And I said, 'Well, I can do something on a Monday night.' We went out and that was it." When the discussion of marriage came up, Sue says she pointedly told Tom, "You don't want to marry me, I want six kids!" His response? "I love kids!" They went on to have six children in eight years.
The couple raised their family primarily in Hendersonville, North Carolina, while Tom worked on courses throughout the South. There, they saw a need for more programs for underserved youth and founded the Boys & Girls Club of Henderson County in 1993.
Sue, who holds a bachelor's degree in art and a doctorate in educational leadership, is a prolific painter and sells her artwork online
48 | PINNACLE | jupitermed.com
DONOR PROFILE
with 100 percent of the proceeds going to the club, nearly $600,000 so far. She started an art program at the club, as well, and continues to teach young people.
The Fazios still spend summers in Hendersonville, where they stay busy entertaining family and friends, gardening, and playing golf. Tom, however, has no plans to step back from the work he loves.
"It isn't happening," Tom says of retirement. "I keep working to support my habits: kids, people, charities. My job is fun; almost every person I talk to wants my job."
He's excited for several new projects Logan is managing in both Portugal and Brazil, along with an upcoming redesign of one of his origi nal courses, John's Island Club West in Vero Beach. He considers himself fortunate to have built a business that quite literally created some of his favorite local courses for almost daily golf outings: Jupiter Hills, McArthur, Emerald Dunes, Jonathan's Landing, Mirasol, and PGA National among them. "I can wake up in the morning and say, 'Where should I play today?'"
Tom credits exceptional health care from Jupiter Medical Center with keeping him in top form for work and recreation. "I'm lucky to be able to work and catch planes at 6:30 a.m.—as long as Jupiter Medical Center keeps me moving," he says. "How can I expect to have great health care if I'm not giving? Let's keep at the game of helping others by moving and working and giving." «
jupitermed.com | PINNACLE | 49
PROFILE
Hitting Their Stride
After bonding over a love of running, Katherine and Steven Pinard are pursuing another passion: contributing to health care
By Heather Graulich | Photography by Jerry Rabinowitz
While "luck" isn't a word often associated with cancer, for Katherine and Steven Pinard's life together, it happens to be true. They met unexpectedly as runners in Massachusetts while Steven was training for the 1999 Boston Marathon, a fundraising effort to give back to the Dana-Farber Cancer Institute in Boston. Katherine agreed to train, too, and ran with him in both the 1999 and 2000 races.
"When Katherine and I met I had done a lot of distance running, but running marathons together was a real bonding experience," says Steven. "We learned a lot about each other and life. We've maintained a primary focus toward health care."
At the time the couple met, Steven had built a prosperous 25-year career as an executive with Dunkin' Donuts, Inc., as the business grew throughout the United States and Canada from approximately 300 franchise stores to more than 9,000 points of sale. "That was a fun business, and it still is—I love to drink a good cup of coffee and eat donuts," Steven says with a laugh.
He adds that helping Dunkin' franchisees acquire and grow their stores fostered a love of assisting new business owners. That passion led him to spend many years as a mentor with SCORE, a nonprofit dedicated to supporting new entrepreneurs by matching them with seasoned executives from related fields.
In 2010, Steven was diagnosed with kidney cancer. "Thanks to our experience with the Boston Marathon, I knew where to go for care, and I was successfully treated at Dana-Farber Cancer Insti tute," he says.
Shortly thereafter, the Pinards began wintering in Juno Beach, lured by the year-round boating opportunities (Steven bought his first boat at age 11 using paper route money). They made the transition to full-time residency three years ago and discovered a local way to support health care, through Jupiter Medical Center. Their gift of $2 million will enhance the hospital's new Surgical Institute.
In recognition of their generosity, JMC will place the Pinards' names in the Surgical Institute's Regis tration Lounge. This space is located near the south entrance of the hospital and is where all patients check in for outpatient procedures including surger ies, blood work, catheterizations, imaging, and more. It continues the Pinards' ongoing dedication to health care philanthropy, and while their funding has targeted numerous areas of need, they are particularly keen to support advancements in cancer research.
Connecting with Dana-Farber Cancer Institute while Steven was being treated was the second time in Katherine's life she'd experienced a personal motivation to fight cancer. Her late father, Donald Loker, had been president of the Southern California Cancer Center for 20 years when he was diagnosed with the disease.
This led Katherine, a mom of four, to go back to school to become a registered nurse, training that would inform her lifelong approach to health care philanthropy. In a way, she says, charitable work is similar to the process a nurse uses when triaging patients. "First, pinpoint the area of need, and then find the opportunity for exceptional service delivery to meet that need," she says. "Then you have a perfect philanthropic match."
50 | PINNACLE | jupitermed.com
DONOR
In regard to their gift to the JMC Surgical Institute, Katherine notes that the Registration Lounge will be a welcoming place where patients can adjust to their surroundings. "As you enter any medical facility, people are always so stressed when they first come in, and then they're directed to the next step," she says. "I felt very good about focusing on the next step of intervention as a pathway to care. It's important that patients have a good segue to where they're going in the hospital."
In just the past few years, the Pinards have seen how rapid changes in northern Palm Beach County are creating a demand for enhanced hospital services.
"We have really noticed the population growth," Katherine says. "There's a greater need for health care, and it's not just the senior population. Understanding the need for good follow-up care, we began looking locally where that need could be met, and not just for ourselves. We thought of Jupiter Medical Center due to its close proximity
and discovered they have a fantastic reputation for excellent care—and who knew they were expanding the campus with this new surgical center? It was the perfect opportunity for us to get on board."
Katherine and Steven support many charitable causes, including charter school education, college endowments, and medical research. But championing programs related to nursing, including patient intake, is especially close to Katherine's heart. "Nurses are such a conduit for care in a hospital," she says. "You want to manage people through the process and make them feel supported—that's huge."
The Pinards say they are also impressed with the enhancements Jupi ter Medical Center has made in recent years to acquire premier technol ogy and equipment and refine patients' complete hospital experience, from the front door to the treatment areas and beyond to follow-up care.
"It's so exciting," says Katherine. "We feel lucky to be part of the Jupiter Medical Center family." «
jupitermed.com | PINNACLE | 51
EVENTS CHARITY GOLF CLASSIC
December 12, 2021
Jonathan's Landing Golf Club, Jupiter; Jupiter Hills Club, Tequesta
Dr. Amit Rastogi, Joe Petri
Matt Lucchesi
Jayne Donahue, Joe Downey, Linda Edelman, Nancy Siegel, Peggy Briggs
John Merola, Rick Rizzuto, Rick Stoddard, Drew Stoddard, Mike Morsberger
Mike Morsberger, Kevin Muldoon
Jenny Baker-Finch, Lynda Foster, Michelle McGann, Sue Fazio, Barbara Sezna
Peter Lund, Tom Fazio, Brad Faxon, Steve Green
Sean Gardiner, Clayton Idle, Brad Faxon, Justin Howard, Ryan Smith
Matt Doyle
JASON JACKMAN
52 | PINNACLE | jupitermed.com
EVENTS LEADERS IN PHILANTHROPY
March 1, 2022
Norton Museum of Art, West Palm Beach
Betty Jakubowicz and Dr. Richard Esack
Mariann Tenaglia and Stephen Colanero Zetta Karmas and Tom Sulentic
Steven and Katherine Pinard
Frank and Mimi Walsh
Rita and Burt Tansky
Larry De George and Suzanne Niedland
Dr. George Stechel, Steve Mierley and Jody Oliver
Ronald Meshberg and Andi Jett
Peggy Katz, Sallie Korman
jupitermed.com | PINNACLE | 53
LILA PHOTO
EVENTS LOST TREE COMMUNITY RECEPTION
Ann Grimm, Kemper Matt, Nancy Martin
Helen Gray, Dick Loynd Sharon and Jim Broadhead Sheri and Paul Reback, Kathy and Dale Maycen
Barbara Jaffe, Dr. Deborah Brandt, Pat McGill
Ellen and Joe Wright
Dr. Amit Rastogi, Phil and Linda Lader
Bill and Sue Conaty
Jameson Baxter, James and Carroll BennettWinifred Mullen, Tesa Dytrych
March 9, 2022
Lost Tree Club, North Palm Beach
54 | PINNACLE | jupitermed.com TRACEY BENSON PHOTOGRAPHY
EVENTS BLACK-TIE BALL
LILA
PHOTO
Alan and Penny Murphy
Sandra and Patrick Rooney Sr.
Donna Campesi, Mary Ellen Bell, Beatriz Riccardo, Toni Ulysse, Marilyn Balous, Gail Carrick, Karen Callaghan, Diane Perrella, Pat Hutson
Bryan and Tess Sina, Joanie Blanco and Malcolm Sina
Renee Olson, Mary Beth and Mike Morsberger, Kevin OlsonJason and Kimberly Mercer
Justin and Aliya Howard, Betsy and Ryan Smith
Dr. Amit Rastogi
Daniel and Aliyah Oliver, Jody Oliver and Steven Mierley, Alyssa and Matthew Oliver
Jason DeYonker, Malin and Richard Sandstroem
Lee and Jeff Alderton
Tesa and Marty Dytrych
March 12, 2022 The Breakers, Palm Beach
jupitermed.com | PINNACLE | 55
EVENTS OLD MARSH COMMUNITY RECEPTION
Cathy Merson, Roberta Golub
Ed and Linda Edelman
Nancy and Phil Meek
Harvey Golub, Peter Miller, Mike Morsberger
Diane Standish, Susan Tancer Suely Barbosa and Brian Smith
Maureen and Dr. Peter Brusca
Peter and Bella Miller
March 14, 2022
Old Marsh Country Club, Palm Beach Gardens
56 | PINNACLE | jupitermed.com TRACEY BENSON PHOTOGRAPHY
EVENTS
JONATHAN'S LANDING COMMUNITY RECEPTION
March 15, 2022
Jonathan's Landing Golf Club, Jupiter Hills
Catherine Higgins, Ann Casey
Pat and Monique Naude, Martha and John Hastings, Peter Berg
Dr. Arthur Katz
Jerry and Carol Trautschold
Ed Babington, Bill Mattison, Mike Morsberger
Valentine and Malcolm MacLeod
Faith and Thomas Tilson
Phil Clark, David Nicholson, Bob Widman
Tom and Ann Finnerty
Jane Castellano, Phyllis Blair
jupitermed.com | PINNACLE | 57
TRACEY BENSON PHOTOGRAPHY
EVENTS
LIGHTHOUSE LEGACY LUNCHEON
March 23, 2022
Old Marsh Country Club, Palm Beach Gardens
TRACEY
Karen Baum, Dina Calloway
Mary Roff, Maggie Hart
Marie Zettel, Lynda Zettel Marie and Jim Ross
Mike Morsberger, Paula Kroll, Michelle Linen, Dr. Amit Rastogi, Karen Baum, Dr. Richard Esack
Rod and Carol Hartless
Mike Morsberger, Dr. Carole Hankin
Mike Morsberger, Paula Kroll, Eileen Cummings
58 | PINNACLE | jupitermed.com
BENSON PHOTOGRAPHY
EVENTS SURGICAL INSTITUTE GROUNDBREAKING
April 5, 2022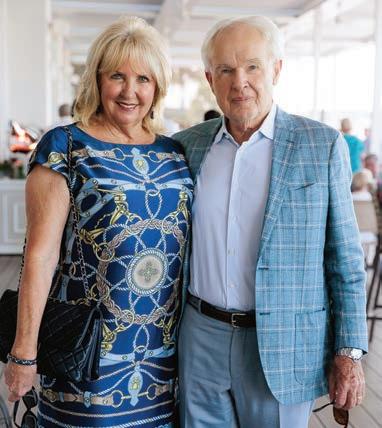 TRACEY
BENSON PHOTOGRAPHY
LILA
PHOTO Dr. Donna Pinelli, Dr. Debra Brandt
Jessica and Nicholas Mastroianni III and family, Katherine and Stephen Pinard, Peggy Katz, Michael Ruane
Jupiter Mayor Jim Kuretski, Jessica and Nicholas Mastroianni III and family, Katherine and Stephen Pinard, Peter and Missy Crisp, Marty Dytrych, Dr. Amit Rastogi, Mike Morsberger, Peter Lund, George Damman, Doug Brown, Dr. Lee Fox, Michael Ruane, Ed Babington
Elizabeth and Michael Ruane
Linda and John Purdy
Fred and Frankie Lissauer
Jane Napier, Peggy Katz
Elena Burgess, Elaine Sheft
jupitermed.com | PINNACLE | 59
Pelican Club, Jupiter
EVENTS JUPITER HILLS COMMUNITY RECEPTION
April 12, 2022
Jupiter Hills Club, Tequesta
Bruce and Denise Thayer
Kathy and Richard Derbes
George Thompson, Amin Khoury
David and Colleen Waters
Marty Dytrych, Ronald Del Mauro, Joe Petri, Charlie Schoenherr
Dr. Amit Rastogi, Fred Hubacker
Dr. Dan and Mona Morello, Colleen Waters, Dr. K. Adam Lee
Peggy Del Mauro, Patsy Petri, Ruthie Wagner
60 | PINNACLE | jupitermed.com
TRACEY BENSON PHOTOGRAPHY
EVENTS ANNUAL DONOR RECEPTION
April 23, 2022
Aliya and Justin Howard
Chris and Anne Wiedenmayer, Peter Lund
Kathleen and Carmine Muratore, Alice and Mark Muratore
Steven and Katherine Pinard
Tim Healy and Colleen Cunningham
LILA
PHOTO
Kevin Batsch, Chryssi Mikus, Roberta Dadakis-Mikus
Mona and Dr. Dan Morello
Jody Oliver and Steve Mierley
Donna Cohen, Bob O'Brien, Mary Zidek
Donna and Paul Bijou
JMC Philanthropy Team: Jennifer Amarnick, Tom Bliss, Kristen Daniel
Trump National Golf Club, Jupiter
jupitermed.com | PINNACLE | 61
EVENTS DONOR RECOGNITION
Madlyn K. Abramson Fountain Unveiling
December
Medical Center
Jonathan's Landing Ladies' Golf Tournament Check Presentation
JASON NUTTLE
JASON JACKMAN
Loxahatchee
Madlyn K. Abramson Family
Mike Morsberger, Patricia Rowell, Lory Harper, Linda Gilmore
Peter Lund, Dr. John Kowalczyk, Matt Lucchesi, Chip Misch, Mike Morsberger
62 | PINNACLE | jupitermed.com
TRACEY BENSON PHOTOGRAPHY
10, 2021 Jupiter
February 16, 2022 Jonathan's Landing Golf Club, Jupiter
Golf Club Tournament Check Presentation January 13, 2022 Loxahatchee Club
Forward THINKING
Achieving the $300 million milestone is only the beginning for Jupiter Medical Center
By Mary Murray
When Jupiter Medical Center Foundation launched its Vision.
Innovation. Impact. campaign for Jupiter Medical Center, it did so with a lofty goal in place: To raise the $300 mil lion necessary to deliver the region's highest quality health care. As of March 2022, the hos pital accomplished that mission.
The "vision" behind the campaign was to build world-class clinical programs close to home, by committing to the highest standards of quality, safety, and patient experience. The patient aspect is key, as Palm Beach County and the Treasure Coast have grown dramatically since JMC opened in 1979. As of 2021, Palm Beach County is home to 1.5 million residents, 19 percent of whom are under 18
and 24.5 percent of whom are older than 65.
To support this population, JMC has focused its growth on the establishment of Centers of Excellence, superior clinical programs that are comprehensive, in-depth, highly specialized, and offer a breadth of services, including the Timothy & Jayne Donahue Cardiac Surgery Pro gram, part of the Robson Heart & Vascular Insti tute. Since the launch in April 2020, the medical center has performed more than 312 cardiac surgeries, with 32 transcatheter aortic valve re placements (TAVR) following the launch of the structural heart program in October 2021.
The Anderson Family Cancer Institute, which also opened in 2020, is accredited by the American College of Surgeons' Commission on Cancer, bringing a comprehensive approach to
treating patients with a wide variety of subspe cialized medical oncologists, surgical oncolo gists, radiation oncologists, and nurses.
In 2019, JMC launched a Comprehensive Stroke Center, also a result of philanthropy, to of fer rapid, advanced stroke care around the clock; the stroke team has treated more than 1,730 pa tients. Other new facilities of note include the Margaret W. Niedland Breast Center, the James J. Felcyn & Louise Brien Felcyn Observation Unit, the Cary Grossman Health & Wellness Center, and the Calcagnini Center for Mindfulness.
JMC is also caring for the region's youngest residents, from birth through childhood. In 2021, readers of The Palm Beach Post voted the Florence A. De George Children's & Women's Services obstetrics unit the "best
Cary Grossman Health & Wellness Center
Mastroianni Family Pediatric Emergency Department
jupitermed.com | PINNACLE | 63
place to have a baby" in Palm Beach County. Should newborns need advanced care, JMC is home to the new Level II De George Neonatal Intensive Care Unit. Rounding out the hospital's pediatric services are the Mastroianni Family Pediatric Emergency Department and the De George Pediatric Unit in partnership with Nicklaus Children's Hospital, which opened in 2019 and 2016 respectively.
"Innovation" is at the heart of these new fa cilities and programs—and it is the cornerstone of the hospital's Surgical Institute, which is set to debut in 2023. Measuring 90,000 square feet,
the Surgical Institute will house 16 state-ofthe-art smart operating rooms and two hybrid operating rooms that will allow multidisci plinary teams of surgeons, anesthesiologists, nurses, interventionalists, and technicians to perform a vast array of complex surgeries uti lizing cutting-edge technology.
The "impact" of JMC's campaign can already be felt throughout the region and across the country. This year, Jupiter Medical Center was included in Money's Best Hospitals in America guide; it was the only Palm Beach County and Treasure Coast hospital to make
the list, which includes 149 hospitals (top 3 percent in the nation). Compiled by The Leapfrog Group, the guide assessed overall excellence and such criteria as standards for high-risk surgeries and procedures as well as whether a hospital has specially trained doctors for critical care and comprehensive systems in place to protect patients from harm.
Another facet of JMC's growing impact is its partnership with UF Health, which was an nounced earlier this year. This affiliation "com bines the best in research, academic medicine, and increased access to health care for the ben efit of the region's patients today and into the fu ture," says Dr. Amit Rastogi, president and CEO of Jupiter Medical Center. Together, JMC and UF Health will jointly own and operate clinical facilities in the region, provide access to a large array of clinical trials, and lead the charge in the development of innovative health care delivery models as well as programs and services that help turn research findings into treatments that directly benefit patients.
As JMC looks toward the future, its leader ship understands that patients are at the center of everything. In addition to these new state-ofthe-art facilities, the hospital has also recruited exceptional physicians and provided them with the resources necessary to change and save lives. This investment in staff, community, and comfort has not only set JMC apart from the pack, but it has greatly enhanced the health care landscape in South Florida and beyond.
JMC's momentum has only just begun: It will continue to strive to enhance clinical offerings and to innovate to meet the growing needs of patients.
«
Left: The campaign also funded JMC's 3D neurointerventional biplane angiography technology. Below: Larry De George is pic tured in the Level II De George Neonatal Unit with the first set of twins delivered in the unit.
64 | PINNACLE | jupitermed.com
Excellence in Pediatric Care is Always Close By
Bringing World-Class Pediatric Care to your Neighborhood
As part of our commitment to be where the children are, Nicklaus Children's has further expanded in Martin and Palm Beach counties. We provide subspecialty consultations, diagnostics and imaging services, rehabilitation and walk-in urgent care (services vary by location).
For locations near you please visit nicklauschildrens.org/locations
Locations in Boynton Beach, Palm Beach Gardens and Palm City Opening Fall 2022 Wellington
Nicklaus Children's Hospital and Jupiter Medical Center are proud to partner to bring you the best in pediatric inpatient, neonatal intensive care services and pediatric emergency care in Palm Beach County.
LOCAL LUXURY EXPERT VINCE MAROTTA 561.847.5700 vmarotta@marottarealty.com #1 PRODUCER FOR ILLUSTRATED PROPERTIES IN 2019, 2020 & 2021 VINCE MAROTTA THE ONLY REALTOR WHO SOLD PROPERTIES OVER $10M IN ALL SIX FOLLOWING AREAS: ADMIRALS COVE DIRECT INTRACOASTAL WATERWAY JUPITER ISLAND OLD PALM GOLF CLUB THE BEAR'S CLUB THE LOXAHATCHEE RIVER