GAME THEORY
PALM BEACH
COUNTY'S E-SPORTS REVOLUTION
WEST PALM RISING OUR CITY GROWS UP—IN A BIG WAY THE
SPOT ON YAYOI KUSAMA IMAGINES INFINITY
ILLUSTRATED +
FUTURE IS BRIGHT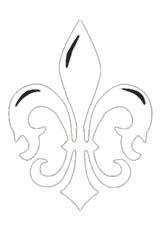 New York Palm Beach "Where you find the unfindable" YAFA Signed Jewels (561) 331-8611 yafasignedjewels.com
earrings carrying an approximate total carat weight of over 8 carats
emeralds, and onyx
18k
CARTIER EARRINGS Pentagonal
CARTIER PANTHERE TASSEL NECKLACE Diamonds,
all set in
white gold
Photography – Ian Jacob Studios
Hair/Make up – Deborah Koepper Styling – Logan Horne
To experience the Collections visit one of our flags hip s howrooms
DOWNSVIEW of JUNO
12800 U.S. Highway 1 - Suite 100,Juno Beach, FL (561) 799-7700www.downsviewofjuno.com
DOWNSVIEW of DANIA
1855 Griffin Road - Suite C-212,Dania Beach, FL (954) 927-1100www.downsviewofdania.com
DOWNSVIEW of BOSTON
One Design Center Place - Suite 241,Boston, MA (857) 317-3320www.downsviewofboston.com
DOWNSVIEW KITCHENS 2635 Rena Road, Mississauga, Ontario
The Downsview cabinetry collection is custom crafted in North America and available exclusively through select kitchen design showrooms
Kitchens 14, 2020
nc e
1 967
si
1967
Canada L4T 1G6 Telephone (905) 677-9354 @downsviewkitchens visit our website www.downsviewkitchens.com












































A journey of s f-expression through wearable works of art. A jour ne y self- e xpression NOW AT NEWPORT BEACH FASHION ISLAND | ASPEN | PALM BEACH | OCALA | HOUSTON | WASHINGTON D.C. LUGANODIAMONDS.COM | 561.318.8671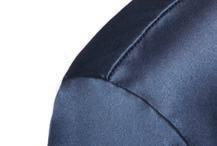 hive home, gift & garden
hive for her, him & kids
www.hivepalmbeach.com
hive trade showroom hive bakery & cafe mccann design group
THE PALM BEACH SHOW IS THE MOST IMPORTANT EVENT OF ITS KIND IN THE UNITED STATES FEATURING RENOWNED EXHIBITORS.
IMPERIAL FINE BOOKS MACKLOWE
GUARISCO GALLERY MAISON LORENCE REHS DIAMONDS FINE ART • HISTORIC • MODERN • SILVER • ASIAN ART & ANTIQUES • FURNITURE • CONTEMPORARY ART • AMERICANA • RARE BOOKS AND MANUSCRIPTS • ANTIQUE ARMS AND ARMOR • PORCELAIN • CERAMICS & POTTERY • OBJETS D'ART • TEXTILES • ORIENTAL CARPETS • WATCHES • CLOCKS • SCULPTURE • BRONZES • ANTIQUE & ESTATE JEWELRY • ART GLASS • ANTIQUITIES THROUGH 20TH CENTURY DESIGN
GALLERY LILLIAN NASSAU
M.S. RAU
WATERHOUSE & DODD
AARON FABER GALERIE GMURZYNSKA
ANTIQUE FRENCH
ARTS PALM BEACH COUNTY CONVENTION CENTER 650 OKEECHOBEE BLVD, WEST PALM BEACH, FL PRESIDENTS' DAY WEEKEND FEBRUARY 16-21, 2023
YAFA SIGNED JEWELS
FINE
Provident Jewelry has been family owned and operated since opening the door of our original location in West Palm Beach, Florida in 1993. Over the past 29 years, we have expanded to six locations in Florida becoming one of the most respected and trusted buyers and sellers of fine estate jewelry, rare gems and luxury timepieces in the country. Discover the perfection and professionalism offered by Provident Jewelry by visiting one of our exquisite showrooms in West Palm Beach, Naples, Jupiter, Fort Myers, Palm Beach, and Wellington.
PROVIDENTJEWELRY.COM
WEST PALM NAPLES JUPITER FORT MYERS PALM BEACH WELLINGTON
exclusively at Provident
Santa AquamarineMaria 106.9 carats
REDEFINE LUXURY
FEATURES
18 PALM BEACH ILLUSTRATED
FEBRUARY 2023 | PALMBEACHILLUSTRATED.COM FOR THE LATEST IN ALL THINGS LUXURY 120 RIOCAM
CONTENTS
104 TOMORROW LAND We take a deep dive into the people, industries, and projects changing the face of West Palm Beach By Skye Sherman 112 READY PLAYER ONE In Palm Beach County and across the globe, the e-sports industry is opening up a world of opportunities By Jess Swanson 120 SPOT ON Louis Vuitton and Yayoi Kusama usher in a new age of polka dots Photography by RIOCAM 126 DRINK THE FUTURE These next-gen cocktail trends will revolutionize the way you imbibe By Jules Aron Photography by Shanna Morgaine
Clothing and accessories by Louis Vuitton x Yayoi Kusama For buying information, turn to page 121.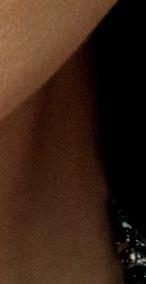 DEPARTMENTS
36 FROM THE EDITOR
40 FROM THE PUBLISHER
44 LOG ON
What's new on palmbeachillustrated.com
48 RSVP
Soirees from the social season
NEW&NOW
63 SPOTLIGHT
Tennis is tops at the Delray Beach Open
64 AROUND TOWN
New businesses to try and Galentine's Day ideas
68 Q&A
Meet mental health advocate Mariel Hemingway
70 HEROES
A local ensures loving families for foster children
72 LIVING WITH IVEY
The 411 on "plant-based" faux meat
STYLE
79 THE LOOK
Fashion that dares to go digital, plus playful picks
82 THE EDIT
Our editors share their ultimate indulgences
84 BIJOUX
February's birthstone delivers a purple punch
86 BEAUTY
Ultra-advanced antiaging products
JOURNEYS
89 WANDERLUST
Cowboy dreams at The Resort at Paws Up in Montana
94 QUICK TRIPS
The reinvented Ritz-Carlton Naples, Tiburón
96 HIGH ROAD
Power tripping in Aston Martin's DBX707 SUV
100 HIGH SEAS
The world is your oyster aboard the Pearl 72 yacht
20 PALM BEACH ILLUSTRATED
79 89
CONTENTS
STUART THURLKILL
Jerusalem Tel Aviv Haifa www.yvel.com YVEL BOUTIQUE 252 Worth Ave. Palm Beach, FL 33480 561-391-5119 Satin Sea Collection Baroque pearls enhanced by satin finish gold