+ FLI GUIDE WELCOME TO THE GAYBORHOOD IN WILTON MANORS HOT SHOTS THE FLORIDA PANTHERS ARE ON THE HUNT FOR THIS YEAR'S STANLEY CUP NEW YEAR, NEW YOU 10 RESOLUTIONS TO MAKE IN 2023 HIT REFRESH
Matthew Tkachuk
The Downsview cabinetry collection is custom crafted in North America and available exclusively through select kitchen design showrooms
si nc e 1967 1 967
To experience the Collections visit one of our flags hip s howrooms
DOWNSVIEW of JUNO
12800 U.S. Highway 1 - Suite 100,Juno Beach, FL (561) 799-7700www.downsviewofjuno.com
DOWNSVIEW of DANIA 1855 Griffin Road - Suite C-212,Dania Beach, FL (954) 927-1100www.downsviewofdania.com
DOWNSVIEW of BOSTON
One Design Center Place - Suite 241,Boston, MA (857) 317-3320www.downsviewofboston.com
DOWNSVIEW KITCHENS 2635 Rena Road, Mississauga, Ontario
Kitchens 14, 2020
Canada L4T 1G6 Telephone (905) 677-9354 @downsviewkitchens visit our website www.downsviewkitchens.com
PalmBeachShow.com SCAN THE QR CODE WITH YOUR PHONE TO PURCHASE TICKETS ONLINE
PALM BEACH COUNTY CONVENTION CENTER 650 OKEECHOBEE BLVD, WEST PALM BEACH, FL PRESIDENTS' DAY WEEKEND FEBRUARY 16-21, 2023
4 FORT LAUDERDALE ILLUSTRATED
2023 | FORTLAUDERDALEILLUSTRATED.COM FOR THE LATEST IN ALL THINGS LUXURY FEATURES 46 CALLING THE SHOTS Florida Panthers newcomer Matthew Tkachuk and veteran Aleksander Barkov are on the hunt for hockey's biggest prize
CONTENTS JANUARY/FEBRUARY
54 NEW LEAF Ten resolutions to make in 2023 (and how to keep them)
60 THE GIFTED PROGRAM Make the gifting grade for your sweetheart this Valentine's Day
64 OUT OF THE BLUE Modern denim attire for a day in the saddle or out on the town Photography
By Kristen Desmond LeFevre
By Christiana Lilly
By Liza Grant Smith
by Gabor Jurina
64
GABOR JURINA
Lafayette 148 New York shell; Veronica Beard jeans; David Yurman bracelets, rings. For buying information, turn to page 91.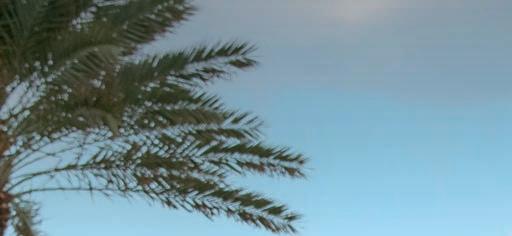 SOUTH OCEAN BLVD MANALAPAN FL | RESERVATIONS | EAUPALMBEACH COM
ON THE COVER: PHOTOGRAPHER: ALEXANDER AGUIAR
MODEL: MATTHEW TKACHUK OF THE FLORIDA PANTHERS
LOCATION: FLA LIVE ARENA, SUNRISE
6 FORT LAUDERDALE ILLUSTRATED CONTENTS
X DEPARTMENTS 75 37 35 14 FROM THE EDITOR THE CURRENT 19 TRY THIS Art is
20 LOCAL
Our
24
26
28
Make
STYLE 31
Dress
33 JEWEL
See
34 THE EDIT Six
35 BEAUTY Citrus-
essentials JOURNEYS 37
Next-gen
42 STAYCATIONS A
Fort
44 HIGH SEAS Aquatic adventures
sub EAT + DRINK 75
Canyon
76
Wagyu
78
A
HOME 83 INTERIORS A
84 BY DESIGN Make your
86 ELEMENTS French country decor's rustic elegance 88 INSPIRED LIVING Turn up the heat with the latest in custom home sauna trends SEEN 92 SOCIAL STUDIES Fort Lauderdale's most fabulous events PARTING SHOT 96 LOVE IS LOVE Boy George
the
Pride
the
Festival
MEYER
underfoot at Tufting House
LOVE
favorite spots at Sistrunk Station, solving sustainability issues at Sea Lab, plus three Broward events not to miss
FLI GUIDE Welcome to the gayborhood: our picks for shopping, sightseeing, drinking, dining, and more in Wilton Manors
FASHION FIX The artisans of New York City's iconic ArtBag are moving the needle on luxury handbag rehabs in Coral Springs
GOOD VIBES
way for new energy in 2023 at Hollywood's Crystal Vision
THE LOOK
and decorate with natural materials, plus Spanish influences for weekends in the country
BOX
clearly with transparent jewelry
picks for must-have hair products
and vitamin C–infused
WANDERLUST
cruising on two luxe mega-ships
weekend at the Four Seasons
Lauderdale
in the Nemo mini
OPENINGS
remixes Southwestern fusion fare
LOCAL BITES
dishes worth the hype, must-dos at the Visit Lauderdale Food & Wine Festival, and Fireman Derek's Bake Shop arrives in Laudy
MINDFUL MIXOLOGIST
low-proof sour bursting with veggies
haute renovation in historic Rio Vista
guest bedroom feel like a high-end hotel with these simple tips
headlines
inaugural
of
Americas
ASHLEY
Partnering with the Community Foundation of Broward helps brothers Timothy and Jonathan Allen carry on their family's trailblazing legacy. Their father, W. George Allen, became the first Black student to graduate with a law degree from the University of Florida and he led the legal fight that desegregated Broward public schools. By creating three scholarship funds at the Community Foundation, Timothy and Jonathan empower new generations of students to achieve success. For Timothy, "It's about lifting people up, making a real difference and encouraging others to do the same." Jonathan says, "With endowed scholarship funds at the Community Foundation, our family's impact never ends."
Visit our website to learn more CFBROWARD.ORG/BE- BOLD
YOU CAN BE BOLD, LIKE PHILANTHROPISTS TIMOTHY AND JONATHAN ALLEN
Editorial Director Daphne Nikolopoulos
Editor in Chief Kristen Desmond LeFevre Creative Director Olga M. Gustine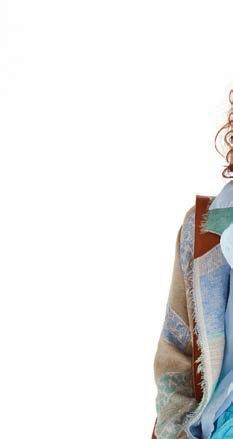 Fort Lauderdale Illustrated
Published by Palm Beach Media Group North, LLC, P.O. Box 3344, Palm Beach, FL 33480, 561-659-0210 • Fax: 561-659-1736
®Fort Lauderdale Illustrated is a registered trademark of Palm Beach Media Group North, LLC fortlauderdaleillustrated.com
8 FORT LAUDERDALE ILLUSTRATED
Executive Editor Mary Murray Managing Editor Melissa Puppo Fashion Editor Katherine Lande
Art
Art
CONTRIBUTING EDITOR Allison Wolfe Reckson CONTRIBUTING WRITERS Jules Aron, Alena Capra, Christiana Lilly, Jesse Scott, Liza Grant Smith, Jess Swanson CONTRIBUTING PHOTOGRAPHERS Alexander Aguiar, Carmel Brantley, Gabor Jurina, Darryl Nobles SUBSCRIPTIONS 800-308-7346 RICK OWENS NILI LOTAN R13 PETER COHEN AVANT TOI PEDRO GARCIA MOUSSY FORTE_FORTE ROYAL PALM PLACE - BOCA RATON 561-367-9600 LAS OLAS - FT. LAUDERDALE 954-524-2585 CRYSTAL COVE COMMONS - NORTH PALM BEACH 561-410-5700 DeborahJames.com Emerging Designers Personal Style
Automotive Editor Howard Walker Travel Editor Paul Rubio Web Editor Abigail Duffy Social Media Editor Roxy Rooney DESIGN Senior
Director Ashley Meyer
Directors Airielle Farley, Jenny Fernandez-Prieto Digital Imaging Specialist Leonor Alvarez-Maza
ARTPALMBEACH.COM JANUARY 25-29 | 2023 PALM BEACH COUNTY CONVENTION CENTER MERSUKA DOPAZO | REBECCA HOSSACK ART GALLERY WIFREDO LAM | LATIN ART CORE GALLERY
10 FORT LAUDERDALE ILLUSTRATED
Publisher Terry Duffy ADVERTISING Sales Director Deidre Wade, 561-472-1902, dwade@palmbeachmedia.com
Advertising Services Coordinator Elizabeth Hackney Marketing Manager Rebecca Desir PRODUCTION Production Director Selene M. Ceballo Production Manager Lourdes Linares Digital Pre-Press Specialist George Davis Advertising Design Coordinators Anaely J. Perez Vargas, Jeffrey Rey Production Coordinator Ileana Caban Digital Marketing Manager Tyler Sansone OPERATIONS Chief Operating Officer Todd Schmidt Accounting Specialist Mary Beth Cook Accounts Receivable Specialist Ana Coronel Distribution Manager Judy Heflin Logistics Manager Omar Morales Circulation Manager Marjorie Leiva Circulation Assistant Britney Stinson Circulation Promotions Manager David Supple IT Manager Keith Gonzalez SUBSCRIPTIONS 800-308-7346 In Memoriam Ronald J. Woods (1935-2013) HOUR MEDIA, LLC CEO Stefan Wanczyk President John Balardo PUBLISHERS OF: Palm Beach Illustrated • Naples Illustrated • Fort Lauderdale Illustrated Palm Beach Charity Register • Naples Charity Register • Florida Design • Florida Design Naples • Florida Design Miami • Florida Design Sourcebook • Palm Beach Relocation Guide Southwest Florida Relocation Guide • Fifth Avenue South • Traditions: The Breakers • Palm Beach 100 • Naples 100 • Art & Culture: Cultural Council for Palm Beach County • Pinnacle: Jupiter Medical Center Foundation • Waypoints: Naples Yacht Club • Naples on the Gulf: Greater Naples Chamber • Jupiter • Stuart • Aventura • Vero Beach Magazine • Community Report: Collier Community Foundation • Advances: Tampa General Hospital • Naples Realtor: Naples Area Board of REALTORS • Official XII FIP World Polo Championship Magazine AREAS OF PRACTICE • EMPLOYMENT-BASED VISAS • INVESTMENT VISAS • EXTRAORDINARY ABILITIES VISAS • LABOR CERTIFICATION • STUDENT VISAS • FAMILY BASED VISAS/ ADJUSTMENTS • ASYLUMS • NATURALIZATIONS • DETENTION AND REMOVAL • VICTIMS OF DOMESTIC VIOLENCE • VISAS FOR CRIMINAL ACTS WITNESS • AUTOMOBILE ACCIDENTS • SLIP/ FALL INCIDENTS • PRODUCTS LIABILITY • PRE/POSTNUPTIAL AGREEMENTS • DIVORCES • PATERNITY/ CUSTODY • CHILD SUPPORT/ ALIMONY IMMIGRATION PERSONAL INJURY FAMILY LAW ELIZABETH AMARAN, ESQ. ATTORNEY AT LAW FREE CONSULTATION Payment Plans Available (305) 931.3500 ELIZABETH AMARAN, ESQ. Aventura View 2999 NE 191st Street Suite 704 Aventura, FL 33180 *HIRING AN ATTORNEY IS AN IMPORTANT DECISION AND SHOULD NOT BE BASED SOLELY ON ADVERTISEMENT. BEFORE YOU MAKE A DECISION, REQUEST FREE WRITTEN INFORMATION ABOUT OUR QUALIFICATIONS AND EXPERIENCE. •EMPLOYMENT-BASEDVISAS•INVESTMENTVISAS•EXTRAORDINARYABILITIESVISAS •LABORCERTIFICATION•STUDENTVISAS•FAMILYBASEDVISAS/ADJUSTMENTS •ASYLUMS•NATURALIZATIONS•DETENTIONANDREMOVAL•VICTIMSOFDOMESTIC VIOLENCE•VISASFORCRIMINALACTSWITNESS•AUTOMOBILEACCIDENTS •SLIP/FALLINCIDENTS•PRODUCTSLIABILITY•PRE/POSTNUPTIALAGREEMENTS •DIVORCES•PATERNITY/CUSTODY•CHILDSUPPORT/ALIMONY•ENFORCEMENTACTIONS We Speak English Spanish Russian
Associate Publisher Melissa Zolin Schwartz, 561-542-3104, mschwartz@palmbeachmedia.com Account Manager Steven Sumlin, 954-218-6514 ssumlin@palmbeachmedia.com
Offering Private Tours, Design Consultations and In-home Viewings! PalmBeachDesignShowroom.com | 561.229.0046 | Info@PalmBeachDesignShowroom.com VISIT, EXPLORE & SHOP WORLD-CLASS ART 500 North Dixie Highway, Lake Worth, FL 33460 Our
luxury
SCAN TO LEARN MORE
25,000 sq ft
showroom showcases over 30 + galleries and offers a unique experience for collectors, designers, art aficionados and the everyday consumer. Enjoy unique events, lectures and pop-ups, while extending the boundaries of meaningful art exhibitions and fostering a public engagement.
TOM GRILL
CHARLES FAZZINO
DENIS LEON
NOVAK
ALEA
PRE
PAVEL
CARLOS HERRERA DESIGN
PINAR DU
12 FORT LAUDERDALE ILLUSTRATED Russ Kodner, G.G., AAA CALL NOW FOR YOUR FREE EVALUATION KODNER GALLERIES 45 South Federal Highway Dania Beach, FL 33004 954.925.2550 www.kodner.com Highest prices paid for your Jewelry, Diamonds, Watches and Modern Art. PETER BARKIN FOUNDING AGENT THE BARKIN GROUP | COMPASS PHILLIP DUNLAP DIRECTOR BROWARD COUNTY CULTURAL DIVISION KIRK ENGLEHARDT VP, MARKETING & COMMUNICATIONS COMMUNITY FOUNDATION OF BROWARD STACY RITTER PRESIDENT & CEO VISIT LAUDERDALE DURÉE ROSS PRESIDENT & CEO DURÉE & COMPANY SHARON S. TURNAU, CTC LANDMARK TRAVEL ADVISORY BOARD
Since 1998, Belmont Village has safely delivered an unparalleled senior living experience for thousands of families. Collaborations with experts from the nation's top universities and healthcare institutions, including Baptist Health, have established our national leadership in demonstrably effective cognitive health and wellness programs. Combining the highest levels of hospitality and care, our communities make life worth living.
on-site 24/7
of
Urgent
care | Physical therapy,
and fitness |
trained staff
FO RT LA UDER DA LE Licensed nurse
| Circle
Friends® award-winning memory care |
care telehealth Dedicated Alzheimer's
rehabilitation
Nationally-recognized, highly
A LIFE WELL LIVED. A LIFE WELL EARNED. BelmontVillage.com/FortLauderdale | 954-324-4386 ©2023 Belmont Village, L.P. | ALF #AL13484
BEHIND THE SCENES