ADVENTURE IS OUT THERE FINDING FUN IN FLORIDA'S WILD PLACES
+
STAYCATION SWAPS
FISH TALES WHAT'S BITING WHERE (AND HOW TO CATCH 'EM ALL)
GREAT GETAWAYS
3 MIAMI-DADE DUPES FOR FARFLUNG VACAYS
Aventura: 305.931.9484 Coral Gables: 305.774.0004 Doral: 305.639.9969 Brazil 25 Locations artefacto.com @artefactomiami UNIT 21B | 2000OCEAN.COM DESIGNED BY @RONNYCONSTANSI
LUXURY FURNISHINGS TURNKEY RESIDENCES HOME STAGING
By Cathy Salustri
48 MATT LAWRENCE / NOAA
2 AVENTURA MAGAZINE CONTENTS JULY 2023 | AVENTURAMAGAZINE.COM FOR THE LATEST IN ALL THINGS LUXURY FEATURES 48 EPIC ADVENTURES Our guide to thrilling activities across the Sunshine State
56 HOOK, LINE, AND SINKER Hone your angling know-how with expert insight and more
64 TOYS OF SUMMER From the surf to the sand, these vehicles and tools are sure to elevate any alfresco outing
Summer adventures await across Florida, including diving Shipwreck Trail in the Keys.
By Kevin Koenig
70 WEEKEND ESCAPE Pack your suitcase with these luxe yet laid-back essentials
By Howard Walker
Photography by Nick Mele
An invitation to Style, Functionality and Elegance. alfredo leon ABITAR DESIGN GROUP LLC www.alfredoleon.net • (754) 234 0871 • alfredoleon63@aol.com MIAMI • FT. LAUDERDALE • PALM BEACH
CONTENTS
DEPARTMENTS
10 FROM THE EDITOR
AVENTURIST
13 SPOTLIGHT
Learn the language of flowers with tropical bouquets
14 THE MIX
Three art exhibits not to miss in Miami, a break dancing studio launches in Hialeah Gardens, and The Bazaar Project's new outpost at the Aventura Mall
16 TRY THIS
Spa sensations to suit any personality
18 MUSIC SCENE
Rolling Loud returns to the Magic City
20 HAPPENINGS
Swim Week takes the stage at the iconic Fontainebleau Miami Beach
22 PROFILE
Chris Gillette's underwater gator tours get up close and personal with Florida's favorite (and most feared) reptile
STYLE
25 THE LOOK
Items inspired by the hottest travel destinations, plus accessories that exude cool seaside chic
28 THE EDIT
Our favorite beach must-haves
30 JEWELRY BOX
Add sparkle with sun-inspired jewelry
32 BEAUTY
Discover signature scents for summer
ASHLEY MEYER DENILSON MACHADO
JOURNEYS
35 WANDERLUST
Breeze into the Bahamas for barefoot luxury at The Cove Eleuthera and Caerula Mar Club in South Andros
40 QUICK TRIPS
Recharge at Naples Grande Beach Resort
42 STAYCATION
Three Dade dupes with far-flung vacation vibes
44 HIGH ROAD
Lucid's all-electric Air Grand Touring
46 HIGH SEAS
Jeanneau's DB/43 performance cruiser
SIP & SAVOR
87 OPENINGS
Sublime views of Biscayne Bay await at Coral Cables' new Level 6 Rooftop
88 LOCAL BITES
Four noteworthy spirits to sip now, Lorena Garcia's collab with Rishi Kumar at Chica in MiMo, ice cream treats at Fireman Derek's Bake Shop, and casual foodie fun at Moxie's in Mary Brickell Village
92 MINDFUL MIXOLOGIST
Try this refreshing tropical tequila and pineapple treat
HOME
X 95
95 INTERIORS
Rio de Janeiro inspo in a redesigned condo at The Ritz-Carlton Residences in Sunny Isles Beach
96 BY DESIGN
Accessorize your home like a pro
97 ELEMENTS
Strike gold with metallic decor accents
SOCIAL STUDIES
99 SEEN ON THE SCENE
Pics from Miami's most fabulous events
LAST LOOK
104 BUGGING OUT
The Lady Buggies offer the flyest way to see the sights in Wynwood
ON THE COVER:
PHOTOGRAPHER: NICK MELE MODEL: MAGGIE KREBS
STYLIST: ZLATA
KOTMINA HAIR AND MAKEUP: BRI
SOFFA CLOTHING: BADGLEY MISCHKA JACQUARD
BRANDON BARRÉ
4 AVENTURA MAGAZINE
BALLOON-SLEEVE GOWN; LACK OF COLOR SEASHELLS STRAW BOATER HAT. FOR BUYING INFORMATION, TURN TO PAGE 72. 32 87
WINN-DIXIE | NORDSTROM RACK l MARSHALLS l HOMEGOODS l MICHAELS ARTS & CRAFTS Visit PromenadeShopsAventura.com to get a complete list of stores. GUMBERG ASSET MANAGEMENT CORP. LEASING OPPORTUNITIES AVAILABLE l 954-537-2700 l WWW.GUMBERG.COM Enjoy casual dining, shop at our boutiques and pamper yourself at our salons and spas. At the Promenade Shops, you'll find values galore along with a wide range of services, ladies evening gowns, specialty bicycles, kids haircuts and much, much more. Conveniently located in the City of Aventura at the northeast corner of Biscayne Blvd (US-1) and Ives Dairy Road (NE 203rd Street), just minutes east of I-95 and 2 blocks north of the Aventura Mall. "Where shopping is a dream!" IN AVENTURA Your Community Alternative To The Mall
Editorial Director
Daphne Nikolopoulos
Editor in Chief
Kristen Desmond LeFevre
Creative Director
Olga M. Gustine
Executive Editor
Mary Murray
Fashion Editor
Katherine Lande
Automotive Editor
Howard Walker
Travel Editor
Paul Rubio
Web Editor
Abigail Duffy
DESIGN Art Directors
Airielle Farley, Ashley Meyer, Jenny Fernandez-Prieto
Digital Imaging Specialist
Leonor Alvarez-Maza
CONTRIBUTING EDITORS
Jane E. Enos, Allison Wolfe Reckson
CONTRIBUTING WRITERS
Riki Altman-Yee, Jules Aron, Alena Capra, Kevin Koenig, Christiana Lilly, Cathy Salustri, Jesse Scott, Liza Grant Smith, Jess Swanson
CONTRIBUTING PHOTOGRAPHER
Nick Mele
SUBSCRIPTIONS
800-308-7346
6 AVENTURA MAGAZINE In Memory Of My Beautiful Mother Susan. Statements will remain open and I will continue our legacy of excellence in fashion and service. 2118 N.E. 123rd St., North Miami, Florida 33181 (across the bridge from Bal Harbour Shops) Tel: 305.893.7559 ESTABLISHED 1987 Unique home accessories, gifts, fabulous clothing, handbags and jewelry. HAVE YOU MADE A STATEMENT LATELY?
Published by Palm Beach Media Group North, LLC, P.O. Box 3344, Palm Beach, FL 33480, 561-659-0210 • Fax: 561-659-1736 Aventura magazine is a registered trademark of Palm Beach Media Group North, LLC • Corporate Headquarters: P.O. Box 3344, Palm Beach, FL 33480 aventuramagazine.com FOLLOW US
Unlock special Citi mortgage discounts
When
5/8% off interest rate
Ask how you can take advantage of Mortgage Relationship Pricing
* Citi Mortgage Relationship Pricing A Citibank deposit account is required to receive the interest rate discount or closing cost credit.
Automated monthly transfers of the mortgage payment from a Citibank Deposit Account using automated drafting will be required. Actual interest rate discount or closing cost credit will depend on the level of the Citi Eligible Balances, which will be verified after final loan approval.
Deposit Account Balances must be in the account five (5) Business Days following final loan approval and Investment Account balances must be in the account six (6) Business Days following final loan approval. Citi eligible accounts include a personal, consumer Citibank Deposit Account in which the borrower is a direct signer, Citibank IRAs, and Investments held in linked Citigroup Global Markets Inc. ("CGMI") accounts. The borrower must be an account holder on investment accounts. IRA and annuity positions shown on linked CGMI Account statements are eligible (except tax qualified annuities under sections 401, 403, or 457 of the Internal Revenue Code). Balances from Citibank Business / Commercial accounts, ERISA accounts, Keogh accounts, Bank Collateral accounts, Foreign accounts, Fiduciary accounts, and Trust accounts where the borrower is only listed as the Beneficiary are excluded. All Custodial type accounts are excluded with the exception of Custodial IRA accounts through Citibank or Pershing LLC where the borrower(s) is the beneficiary, which are eligible unless otherwise noted. Citibank IRAs that are not linked to a Citibank Deposit Account are excluded.
Citi Eligible Balance Relationship Pricing Benefit
$1 – $49,999.99$500 off closing cost
$50,000 – $199,999.991/8% (0.125%) off interest rate
$200,000 – $499,999.99 1/4% (0.250%) off interest rate
$500,000 – $999,999.993/8% (0.375%) off interest rate
$1,000,000 – $1,999,999.991/2% (0.500%) off interest rate
$2,000,000 or more5/8% (0.625%) off interest rate
The closing cost credit offer will be applied at closing and may not be used prior to closing. In Texas, the credit may not result in you receiving cash back.
If you are interested in Citi's banking account relationship offers, please contact your Home Lending Officer or Mortgage Representative. Speak to your loan officer about whether the relationship offer is best for you.
Citibank Mortgage Relationship Pricing for Citibank account holders can only be applied prior to loan closing and is subject to account and balance validation. Citibank Mortgage Relationship Pricing is subject to change without notice.
Glossary of terms for this offer: Business Day means Monday through Friday and does not include federal holidays; Eligible Balances means total funds showing in the account at the time we verify the balances less any funds we determine you will need for a down payment or closing costs; Deposit Account means a Citibank personal checking and/or savings account as well as certificates of deposit and money market accounts; Investment Account means IRAs and investments held in Citigroup Global Markets Inc. accounts.
Terms, conditions and fees for accounts, programs, offers, products and services are subject to change without notice at any time. Offer may be modified or withdrawn at any time without notice. Offer cannot be combined with other offers, except when applied with specific Community Lending Programs. Offers are not applicable on Home Equity Loans and Lines of Credit. This is not a commitment to lend.
This offer contains information about U.S. domestic financial services provided by Citibank, N.A. and is intended for use domestically in the U.S.
FOR THE LOVE OF growing together. for the love of progressSM
you bank at Citi, enjoy: $500 off closing costs* or 1/8% —
Investment products are offered through Citigroup Global Markets Inc. ("CGMI"), Member SIPC (http://sipc.org). Citibank and CGMI are affiliated companies under the common control of Citigroup Inc. © 2023 Citibank, N.A. NMLS# 412915. Member FDIC and Equal Housing Lender. Citi, Citi and Arc Design and other marks used herein are service marks of Citigroup Inc. or its affiliates, used and registered throughout the world. Madeline Spain Home Lending Officer 305-775-0904 madeline.spain@citi.com citi.com/madelinespain NMLS# 949887 Chris Velasquez Home Lending Officer 561-609-9060
citi.com/chrisvelasquez
198783
chris.velasquez@citi.com
NMLS#
Publisher Terry Duffy
ADVERTISING
National Accounts Manager
Deidre Wade, dwade@palmbeachmedia.com
Account Managers
Alex Bari, abari@aventuramagazine.com
Sima Kohen, skohen@aventuramagazine.com
Libby Lekach Roffe, lroffe@aventuramagazine.com
Digital Account Manager
Ryan Hollihan, rhollihan@aventuramagazine.com
Advertising Services Coordinator
Elizabeth Hackney
Marketing Manager
Rebecca Desir
PRODUCTION
Production Director
Selene M. Ceballo
Production Manager
Lourdes Linares
Digital Pre-Press Specialist
George Davis
Advertising Design Coordinator
Jeffrey Rey
Production Coordinators
Ileana Caban, Anaely J. Perez Vargas
Digital Marketing Manager
Tyler Sansone
OPERATIONS
Chief Operating Officer
Todd Schmidt
Office Manager
Tanya Gomez
Accounts Receivable Specialist
Ana Coronel
Distribution Manager
Judy Heflin
Logistics Manager
Omar Morales
Circulation Manager
Marjorie Leiva
Circulation Assistant
Britney Stinson
Circulation Promotions Manager
David Supple
IT Manager
Keith Gonzalez
SUBSCRIPTIONS
800-308-7346
In Memoriam Ronald J. Woods (1935-2013)
HOUR MEDIA, LLC
CEO Stefan Wanczyk
President John Balardo PUBLISHERS
8 AVENTURA MAGAZINE
Palm Beach Illustrated • Naples Illustrated • Fort Lauderdale Illustrated • Palm Beach Charity Register • Naples Charity Register • Florida Design • Florida Design Naples Florida Design Miami • Florida Design Sourcebook • Palm Beach Relocation Guide Southwest Florida Relocation Guide • Fifth Avenue South • Palm Beach 100 • Naples 100 Art & Culture: Cultural Council for Palm Beach County • Pinnacle: Jupiter Medical Center Foundation • Waypoints: Naples Yacht Club • Naples on the Gulf: Greater Naples Chamber Jupiter • Stuart • Aventura • Vero Beach Magazine • Community Report: Collier Community Foundation • Advances: Tampa General Hospital • Naples Realtor: Naples Area Board of REALTORS • Official XII FIP World Polo Championship Magazine Russ Kodner, G.G., AAA CALL NOW FOR YOUR FREE EVALUATION KODNER GALLERIES 45 South Federal Highway Dania Beach, FL 33004 954.925.2550 www.kodner.com Highest prices paid for your Jewelry, Diamonds, Watches and Modern Art.
OF:
EDITOR'S PICKS
HOMETOWN HANDBAG
What's better than a new handbag?
One that reps your hometown, of course. I can't get enough of this limited-edition, Miami-exclusive
Neverfull from Louis Vuitton's Pre-Fall 2023 By the Pool collection (page 25).
GET OUT THERE
Even for those of us who live where everyone else vacations, sometimes you just have an urge to get away from it all. That's why the July issue of Aventura is packed with inspiration for how to put your day-to-day on pause and take a break.
If you're ready to hop a flight (or cross via boat) to the Bahamas, try a sojurn at one of our two new island favorites: The Cove Eleuthera or Caerula Mar Club in South Andros (page 35). Maybe it's a road trip you crave? For the zen-seeker, check out "Paradise Coast Pampering" on page 40 for an easy cross-state jaunt to the Naples Grande Beach Resort, where a luxurious spa beckons, among other amenities. Adrenaline junkies should peruse "Epic Adventures" (page 48) for everything from biking, hiking, tubing, diving, and more action-packed activities across the Sunshine State. For folks looking to spin a fish tale or two, "Hook, Line, and Sinker" on page 56 offers a complete guide to all things Florida fishing.
Sticking close to home has its merits, too. If you're dreaming of a luxe, international vacay but need to keep it in the 305, turn to page 42 for "Dade Dupes" and discover three local stays sure to make you feel like you've traveled to a far-flung paradise (if only for a weekend). Or head out on the water, sand, or open roads to try one of the many sun-and-fun vehicles featured in "Toys of Summer," beginning on page 64.
Whether you're staying in SoFlo or hitting the road this month, here's to summer travels, wherever they may take you!
SUN SISTER
This is one sun that won't burn you. From lounging by the pool to spending a night on the town, look stylish all summer long in this Verdura cuff crafted from 18-karat gold and rose gold (page 30).
Kristen Desmond LeFevre klefevre@aventuramagazine.com
10 AVENTURA MAGAZINE FROM THE EDITOR
X
CAPEHART
BY DR. BERTHA BAUM
BY DR. BERTHA BAUM
BY DR. BERTHA BAUM
BY DR. BERTHA BAUM
BY DR. BERTHA BAUM
BY DR. BERTHA BAUM
BY DR. BERTHA BAUM
BY DR. BERTHA BAUM
WHERE ART MEETS SCIENCE
WHERE ART MEETS SCIENCE
WHERE ART MEETS SCIENCE
WHERE ART MEETS SCIENCE
WHERE ART MEETS SCIENCE
WHERE ART MEETS SCIENCE
WHERE ART MEETS SCIENCE
WHERE ART MEETS SCIENCE
NOW ACCEPTING CONSULTATIONS
NOW ACCEPTING CONSULTATIONS
NOW ACCEPTING CONSULTATIONS
NOW ACCEPTING CONSULTATIONS
NOW
NOW ACCEPTING CONSULTATIONS
NOW ACCEPTING CONSULTATIONS
ACCEPTING
Dr. Bertha Baum is joined by Board Certified Dermatologists and Dermatology Trained Physician Assistants who specialize in providing Clinical, Surgical & Cosmetic Dermatologic Services. These services include Neurotoxins, Fillers, Lasers, Skin Tightening, Biostimulators, and a range of other aesthetic services, such as body treatments. We also offer Full Body Exams, Acne Evaluations, Visia Evaluations, and skin cancer treatments.
Dr. Bertha Baum is joined by Board Certified Dermatologists and Dermatology Trained Physician Assistants who specialize in providing Clinical, Surgical & Cosmetic Dermatologic Services.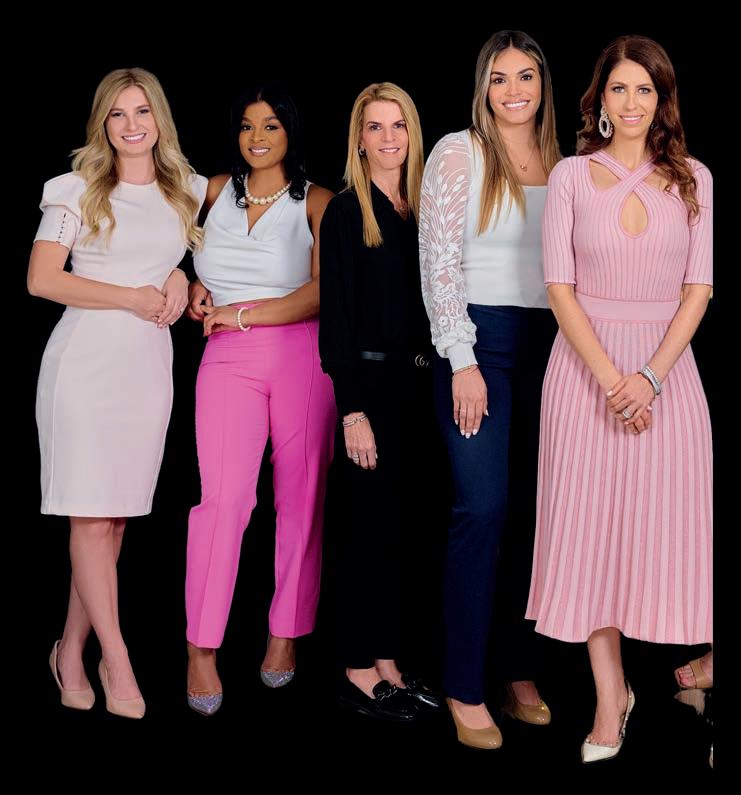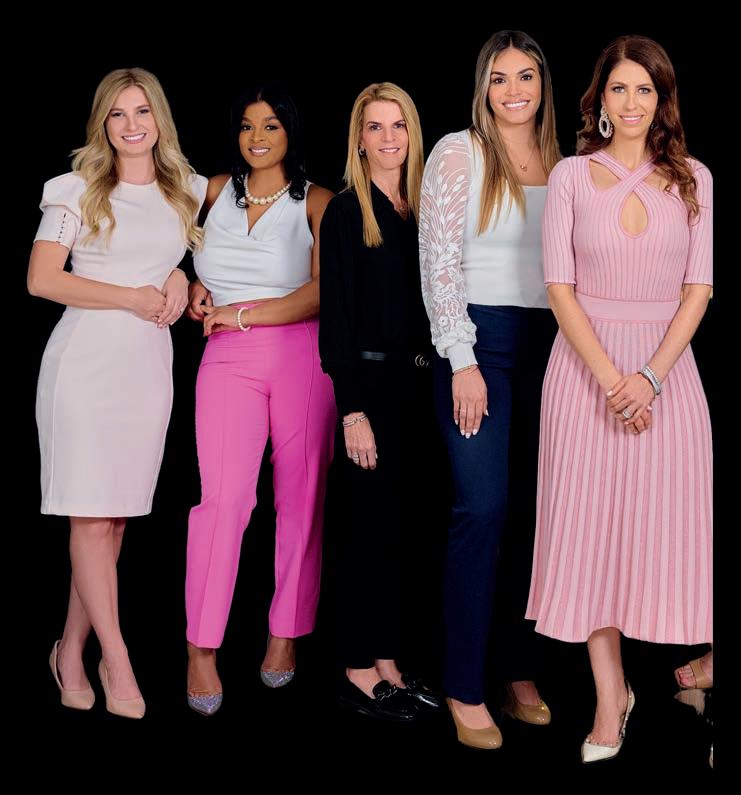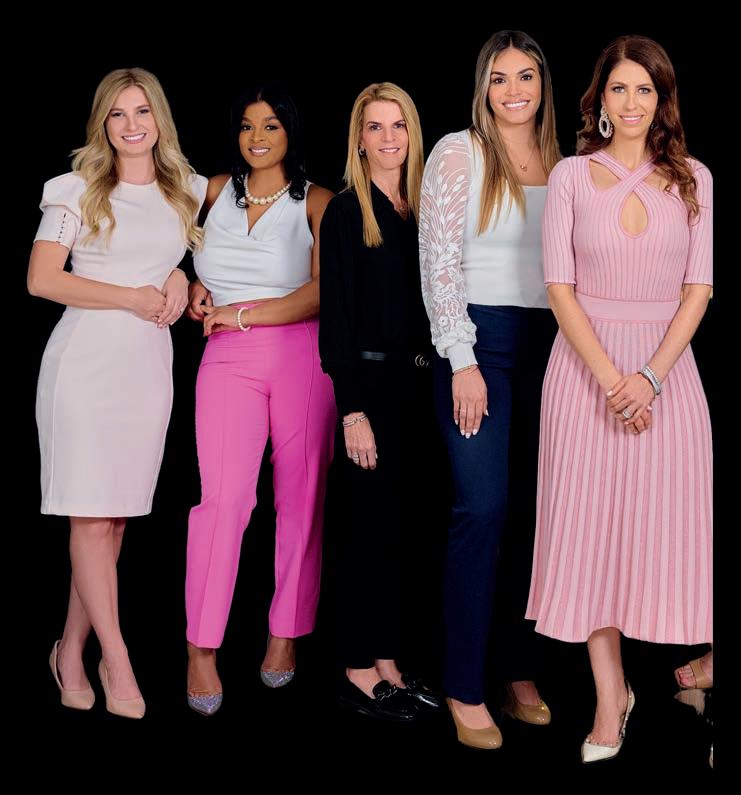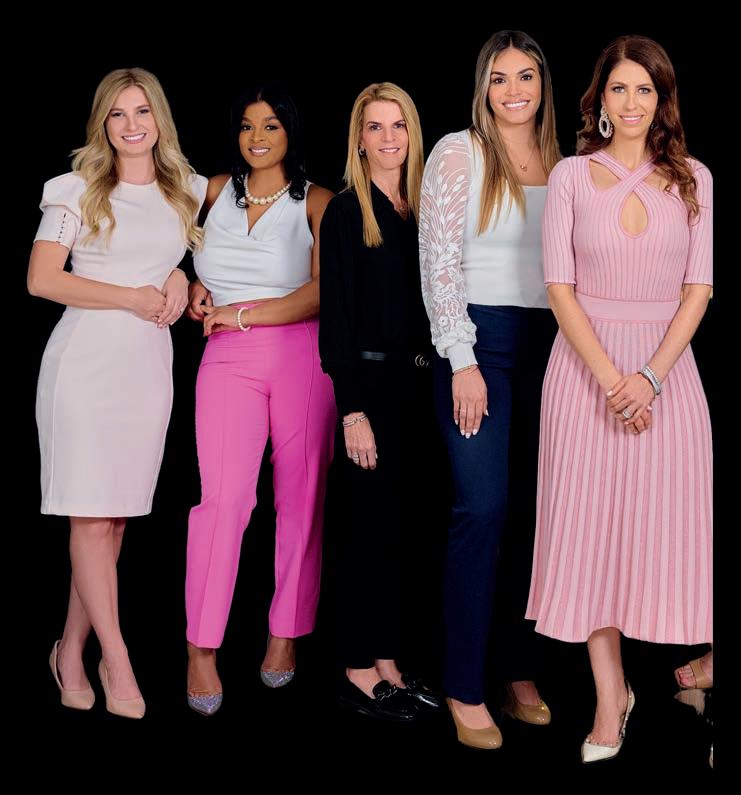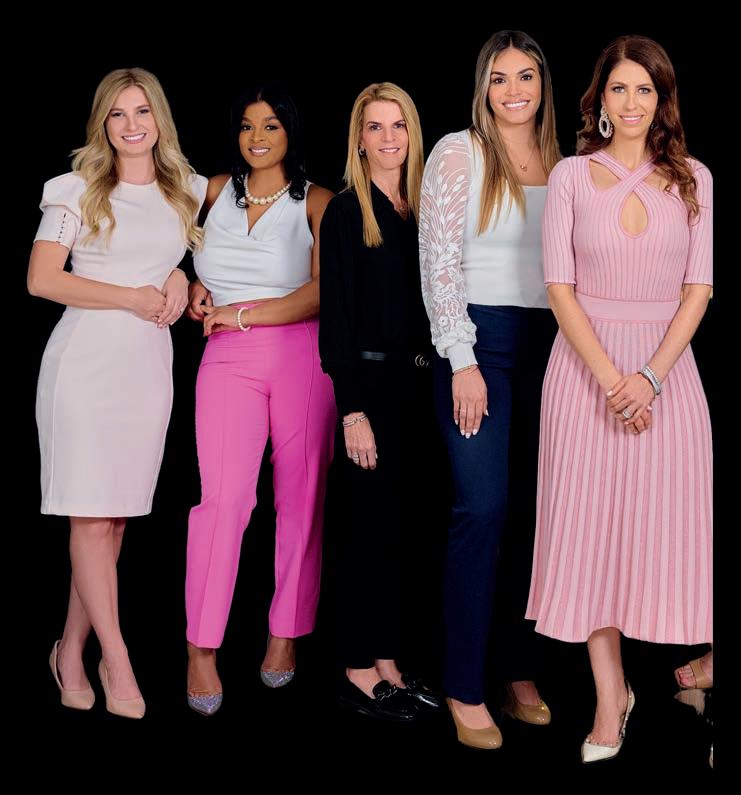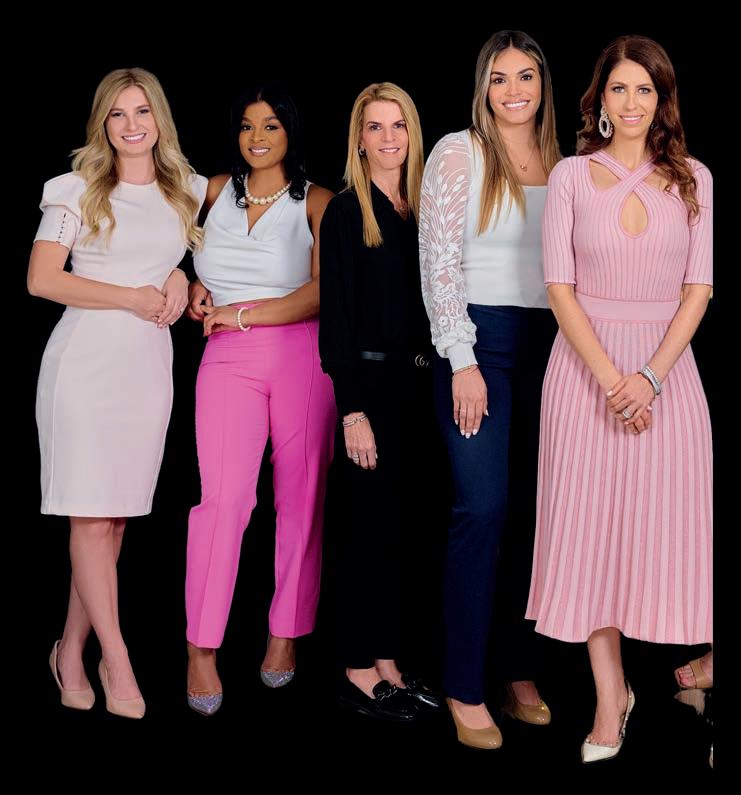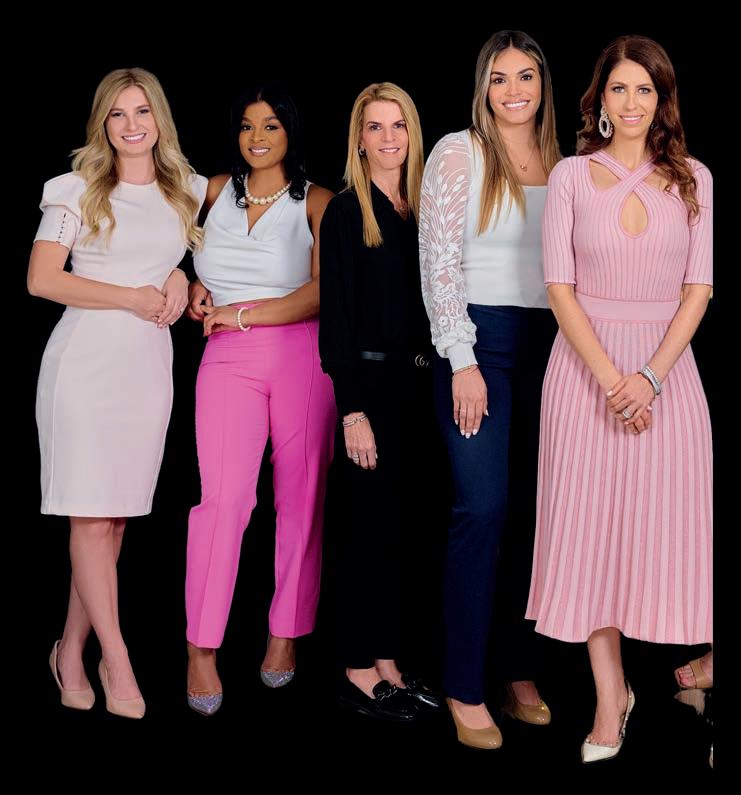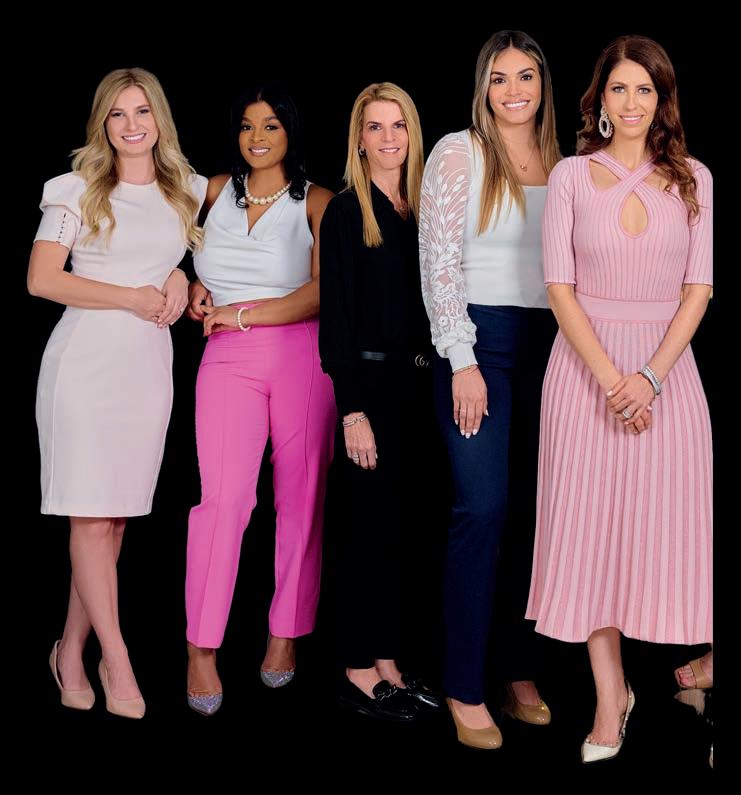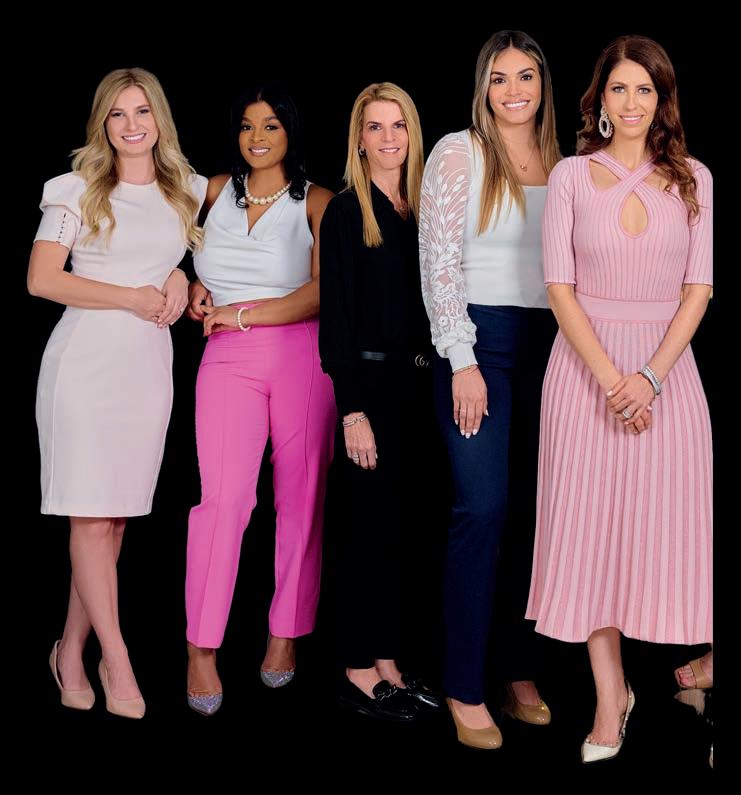 Dr. Bertha Baum is joined by Board Certified Dermatologists and Dermatology Trained Physician Assistants who specialize in providing Clinical, Surgical & Cosmetic Dermatologic Services. These services include Neurotoxins, Fillers, Lasers, Skin Tightening, Biostimulators, and a range of other aesthetic services, such as body treatments. We also offer Full Body Exams, Acne Evaluations, Visia Evaluations, and skin cancer treatments.
Dr. Bertha Baum is joined by Board Certified Dermatologists and Dermatology Trained Physician Assistants who specialize in providing Clinical, Surgical & Cosmetic Dermatologic Services. These services include Neurotoxins, Fillers, Lasers, Skin Tightening, Biostimulators, and a range of other aesthetic services, such as body treatments. We also offer Full Body Exams, Acne Evaluations, Visia Evaluations, and skin cancer treatments.
These services include Neurotoxins, Fillers, Lasers, Skin Tightening, Biostimulators, and a range of other aesthetic services, such as body treatments. We also offer Full Body Exams, Acne Evaluations, Visia Evaluations, and skin cancer treatments.
Dr. Bertha Baum is joined by Board Certified Dermatologists and Dermatology Trained Physician Assistants who specialize in providing Clinical, Surgical & Cosmetic Dermatologic Services. These services include Neurotoxins, Fillers, Lasers, Skin Tightening, Biostimulators, and a range of other aesthetic services, such as body treatments. We also offer Full Body Exams, Acne Evaluations, Visia Evaluations, and skin cancer treatments.
Dr. Bertha Baum is joined by Board Certified Dermatologists and Dermatology Trained Physician Assistants who specialize in providing Clinical, Surgical & Cosmetic Dermatologic Services. These services include Neurotoxins, Fillers, Lasers, Skin Tightening, Biostimulators, and a range of other aesthetic services, such as body treatments. We also offer Full Body Exams, Acne Evaluations, Visia Evaluations, and skin cancer treatments.
Dr. Bertha Baum is joined by Board Certified Dermatologists and Dermatology Trained Physician Assistants who specialize in providing Clinical, Surgical & Cosmetic Dermatologic Services. These services include Neurotoxins, Fillers, Lasers, Skin Tightening, Biostimulators, and a range of other aesthetic services, such as body treatments. We also offer Full Body Exams, Acne Evaluations, Visia Evaluations, and skin cancer treatments.
Aventura, FL 33180
OPEN MON. - FRI. (8AM-5PM)
FL 33180
OPEN MON. - FRI. (8AM-5PM)
OPEN MON. - FRI. (8AM-5PM)
OPEN MON. - FRI. (8AM-5PM)
"Our passion is your skin"
"Our passion is your skin"
"Our passion is your skin"
"Our passion is your skin"
OPEN
Aventura,
MON. - FRI. (8AM-5PM)
"Our passion is your skin"
18801 NE 29 Ave. Aventura, FL 33180 OPEN MON. - FRI.
(8AM-5PM)
"Our passion is your skin"
NOW ACCEPTING CONSULTATIONS
Aventura, FL 33180 OPEN MON. - FRI. (8AM-5PM)
"Our passion is your skin"
NOW ACCEPTING CONSULTATIONS
Aventura,
OPEN MON. - FRI. (8AM-5PM) "Our
FL 33180
passion
is
your skin" WHERE ART MEETS SCIENCE
Dr. Bertha Baum is joined by Board Certified Dermatologists and Dermatology Trained Physician Assistants who specialize in providing Clinical, Surgical & Cosmetic Dermatologic Services. These services include Neurotoxins, Fillers, Lasers, Skin Tightening, Biostimulators, and a range of other aesthetic services, such as body treatments. We also offer Full Body Exams, Acne Evaluations, Visia Evaluations, and skin cancer treatments. CONSULTATIONS
Book Your Appointment! Visit our office 18801 NE 29 Ave. Aventura, FL 33180 OPEN MON. - FRI. (8AM-5PM) www.aventuradermatology.com 754-544-9030 Hablamos Español! "Our passion is your skin"
BY DR. BERTHA BAUM
Dr. Bertha Baum is joined by Board Certified Dermatologists and Dermatology Trained Physician Assistants who specialize in providing Clinical, Surgical & Cosmetic Dermatologic Services.
These services include Neurotoxins, Fillers, Lasers, Skin Tightening, Biostimulators, and a range of other aesthetic services, such as body treatments. We also offer Full Body Exams, Acne Evaluations, Visia Evaluations, and skin cancer treatments.
Shawn David, Director of Provident Fine Art
Shawn is a 4th generation art dealer that brings decades of experience to our Worth Avenue gallery. He takes pride in helping clients whether they are building their collection or divesting of pieces they no longer desire.
The gallery always has exquisite works for those with diverse and discerning tastes. Pieces include 19th & 20th century French and American Impressionism, Post Impressionism, Modernism and Contemporary works, always vetted for quality and condition.
Shawn embodies Provident Fine Arts' passion for exemplary customer service and placing beautiful art into our customers lives.
Call or visit the gallery and allow Shawn to help you with all your fine art needs.
FINE ART SELL YOUR FINE ART ProvidentFineArt.com Palm Beach, FL 561.249.7929 By Appointment Only Naples, FL 239.259.7777 By Appointment Only • French Impressionism • Post Impressionism • Old Master • Barbizon • American Impressionism • Hudson River School • Modernism • Post-War
Abstract Expressionism
Contemporary Jean Dufy Venice,
della
Oil on Canvas 28.75" x 39" Signed & Dated 1926 lower right
•
•
Santa Maria
Salute
AVENTURIST
THE INSIDE TRACK TO ALL THINGS NEW AND NOW IN MIAMI-DADE
SPOTLIGHT
POCKET FULL OF POZY
Move over big-chain flower shops: The newest botanical buzz in town are the curated blooms and bouquets from locally owned Pozy
Formerly known as Pure Flowers, Pozy offers floral arrangements with Miami vibes. Think: bouquets stuffed with tropical elements like monstera leaves, orchids, protea, and palms. The shop also incorporates the Victorian tradition of floriography (the language of flowers), which has long been used to communicate emotions through the colors and varieties in an arrangement. "We're adding value to what the flowers really mean when you're sending them," says Alyssa Morgan, Pozy's co-founder. For summer, she recommends sunflowers to show admiration, peonies for healing and well-being, and orchids for love and resilience. (thepozy.com)
–Christiana Lilly
JULY 2023 13
THREE TO SEE
STAY INSIDE AND BEAT THE HEAT THIS MONTH WHILE SOAKING UP SOME CULTURE AT THESE THREE SUMMER SHOWS
HOW BAZAAR
Experiencing FOMO from all the Instagram posts of "Yayoi Kusama: Love is Calling" at the Pérez Art Museum Miami? The exhibit is still going strong throughout the summer. Lose yourself in the largest and most immersive of the famed Japanese artist's Infinity Mirror Rooms, filled with inflated, illuminated tentacles covered in Kusama's signature polka dots. Explore while an audio track of the artist reading her love poem, Residing in a Castle of Tears, plays in Japanese. (pamm.org)
Wynwood's Museum of Graffiti is turning air pollution into art in its exhibit, "Reduce, Reuse, Remix: Graffiti Art for a Better Earth." Fifteen artists—including Ahol Sniffs Glue, Abstrk, Daniel Fila (aka Krave), Nico, Sero, and Gustavo Oviedo—created works using found objects and natural materials. But perhaps their most notable medium is Air-Ink, a paint-like substance made by attaching filters to vehicle exhaust pipes to suck up air pollution that is then compressed and converted into ink. (museumofgraffiti.com)
Images by the late American portrait photographer Arnold Newman are on display at the University of Miami's Lowe Art Museum. "Expressions of Self: Arnold Newman's Artist Portraits in Context" showcases decades of his pioneering style of environmental portraiture. Instead of stale shots of public figures that were once de rigueur, Newman's images offer insight into his fellow artists by capturing them in their workspaces and homes. Part of the museum's permanent collection, the 20 portraits featured in this exhibition are paired with works by some of the artists themselves. (lowe.miami.edu) —C.L.
From its new outpost at the Aventura Mall, The Bazaar Project transports shoppers to a wonderland of eclectic finds (including a host of Moro head sculptures made popular in the second season of HBO's The White Lotus). For years, owner Yeliz Titiz has had customers flocking from throughout the tri-county area to shop at her Coconut Grove boutique. Her Aventura Mall location is a new opportunity for Titiz to share finds from her multiple trips to Europe, including Pop Art–inspired furniture, colorful glassware, bold jewelry, and eye-catching home decor. "If I like something, wherever I am in the world, I find a way to bring it to The Bazaar Project," Titiz says. (thebazaar project.com) —C.L.
BREAKIN' it Down
From top left: Love is Calling (2013), Yayoi Kusama; Lucas Samaras (1980), Arnold Newman.
When Sergio "Zeku" Garcia wanted to learn how to break dance, his only options were to watch hours of YouTube videos or to meet friends at a park (where he was often shooed away by law enforcement). Using funds from the Monster Energy sponsorship he scored at just 18, Garcia opened Breakin' MIA studio in Hialeah Gardens. Dancers of all ages can learn to break dance, while seasoned pros can show off their skills. "We bring a very raw essence," Garcia says of Miami's style of break dancing. "We're known for being heavily competitive and passionate." Stay tuned: Break dancing will make its debut at the 2024 Olympic Games in Paris next summer. (breakinmia.com) —C.L.
14 AVENTURA MAGAZINE AVENTURIST
ON EXHIBIT
1 2 3
Right: Catharsis I (2023), Krave, part of "Reduce, Reuse, Remix"
DANCE
TRY
THIS TREAT Yourself
SUMMER IS HERE AND SO IS A CHANCE TO ENJOY A DAY AT THE SPA. MIAMI SPA MONTHS RETURN JULY 1 TO AUGUST 31 WITH TREATMENTS STARTING AT $109. HERE, DISCOVER A SPA TO SUIT YOUR PERSONALITY. (MIAMIANDBEACHES.COM/DEALS/MIAMI-SPA-MONTHS)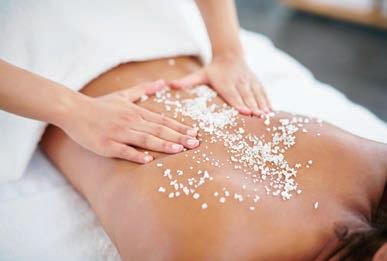 FOR THE ROCKER
FOR THE MERMAID
THE LOEWS MIAMI BEACH HAS OPENED THE DOORS TO THE NEW SEA SPA IN ITS ST. MORITZ TOWER JUST IN TIME FOR SPA MONTH SPECIALS. INDULGE IN THE FULLSERVICE SPA'S ARRAY OF OCEANINSPIRED TREATMENTS, SUCH AS THE SKIN RENEWAL BODY WRAP AND THE CUSTOM MASSAGE WITH FOOT SCRUB, PLUS DAILY MANI-PEDI SPECIALS. SPA MONTH GUESTS GET FULL ACCESS TO SEA SPA'S FACILITIES, INCLUDING A FITNESS CENTER, WHIRLPOOL, STEAM ROOM, CO-ED RELAXATION LOUNGE, AND BOUTIQUE. (LOEWSHOTELS.COM/MIAMIBEACH/SEA-SPA-SERVICES) —C.L.
The Rock Spa & Salon at Seminole Hard Rock Hotel & Casino knows that sometimes you just have to go big. The 42,000-square-foot oasis boasts more than 20 luxe body and facial treatment rooms, plus dry and wet lounges, a private salt suite, a fitness facility, a barbershop, and a salon. Peruse the impressive list of options for a veritable hit parade of relaxation. Opt for the Under Pressure deep tissue massage or the Good Times CBD-infused body treatment. For guys, there's the Poker Face facial. For a fully music-centric experience, select one of the Rhythm and Motion treatments that take you on a soundtrack-led massage journey, complete with bass vibrations rising through the table and treble notes cascading from overhead speakers. If you're looking to put together an extended pampering playlist, go for the spa's Greatest Hits package—an ideal way to combine your must-try services for a full day of bespoke bliss. After your treatments, spend time purifying mind and body in the steam room, sauna, hot and cold plunge pools, or relaxation lounges. (seminolehardrockhollywood.com/ amenities/rock-spa-and-salon) —Kristen Desmond LeFevre
FOR THE TECHNOPHILE
New on the menu at the Carillon Miami Wellness Resort are touchless wellness treatments. Guests can choose their own spa-venture during Miami Spa Months with options such as the Wellsystem wave massage, the Mindspa for mental wellness, the Somadome meditation pod, or the halotherapy room for infrared and salt therapy. If you're yearning for a more traditional experience, packages mix massage with touchless treatments so you can indulge in the full wellness spectrum. (carillonhotel.com/en/wellness) –C.L.
16 AVENTURA MAGAZINE AVENTURIST
Let's GET LOUD
OUR GUIDE TO THE WORLD'S BIGGEST HIP-HOP FESTIVAL
BY JESSE SCOTT
Rolling Loud Miami returns to Hard Rock Stadium July 21-23. The festival is sure to generate some major noise with performances by rap and hip-hop's biggest stars, let alone whatever else may ensue (think: Kanye West's last-minute cancellation in 2022 and his subsequent replacement with rival artist Kid Cudi). Here are all the details you'll need to plan your visit. (rollingloud.com)
FAB FOUNDERS
MATT ZINGLER AND TARIQ CHERIF— TWO SOUTH FLORIDA NATIVES WHO MET AS ELEMENTARY SCHOOL STUDENTS IN HOLLYWOOD—LAUNCHED ROLLING LOUD IN 2015. SINCE THEN, THE DUO HAS EXPANDED THE FESTIVAL'S BRAND WELL BEYOND THE MAGIC CITY TO THAILAND, GERMANY, AUSTRALIA, AND MORE. LAST YEAR'S ROLLING LOUD MIAMI DREW AN ESTIMATED 75,000 FANS ON EACH DAY OF ITS THREEDAY RUN.
ACTS AND MORE ACTS ADDITIONAL BIG NAMES JOINING IN ON THE SWEATY, MID-SUMMER FUN INCLUDE KODAK BLACK, 21 SAVAGE, LIL UZI VERT, LIL DURK, LIL YACHTY, RAE SREMMURD, TRIPPIE REDD, DON TOLIVER, BRYSON TILLER, SKI MASK THE SLUMP GOD, CITY GIRLS, AND OFFSET. IN TOTAL, MORE THAN 100 ARTISTS REPRESENTING THE LANDSCAPE OF MODERN RAP AND HIP-HOP WILL TAKE THE STAGE AT THIS YEAR'S SHOW.
PRIME PACKAGES
IN TRUE MIAMI FASHION, THERE ARE A NUMBER OF VIP PACKAGES AVAILABLE, WITH THE MOST EXCLUSIVE THREE-DAY PACKAGE (KNOWN AS "VIP MUNCHIES") STARTING AT $1,049 AND INCLUDING FRONT ROW VIEWING ACCESS, 10 MEAL TICKETS, EXPEDITED ENTRY, AND (TO AVOID LOOKING LIKE A SWEATY MESS) MAKEUP TOUCH-UPS AT AN ON-SITE BEAUTY BAR, AMONG OTHER PERKS.
HEAVY-HITTING HEADLINERS
Friday's headliner will be Playboi Carti, known for jams "Magnolia" and "Wokeuplikethis" as well as his 2020 LP, Whole Lotta Red, which topped the Billboard 200 chart. On Saturday, Travis Scott leads the bill, touring on the heels of his newly released album, Utopia. His previous studio album, Astroworld, went multiplatinum and had hits like "Sicko Mode" and "Yosemite." On Sunday, A$AP Rocky will close things out, bringing popular smashes like "Praise the Lord (Da Shine)" and "F-in' Problems" to the stage in Miami Gardens.
MUSIC SCENE
18 AVENTURA MAGAZINE AVENTURIST
ROLLING LOUD
CHRIS SOKRISPY
Clockwise from far left: Sheck Wes, Saweetie, Loe Shimmy, Flo Milli, Ken Carson, and City Girls are slated to perform at Rolling Loud Miami, taking place at Hard Rock Stadium this month.
X X
CHRISSOKRISPY
CHRIS SOKRISPY
SMITH DUROGENE/COURTESY OF ROLLING LOUD
3 Bedrooms / 2.5 Bathrooms / 3,161 TOTAL SF OFFERED AT $1,699,000 413 ALAMANDA DR, HALLANDALE BEACH 15,000 SF OF LAND OFFERED AT $3,495,000 883 CAPTIVA DR, HOLLYWOOD HARBOR ISLANDS Waterfront / 5 Bedrooms / 4.5 Bathrooms / 4,138 SF 307 HOLIDAY DR, HALLANDALE BEACH 4 Bedrooms / 4 Bathrooms / 5,193 SF OFFERED AT $5,995,000 ©2023 BHH Affiliates, LLC. An independently operated subsidiary of HomeServices of America, Inc., a Berkshire Hathaway affiliate, and a franchisee of BHH Affiliates, LLC. Berkshire Hathaway HomeServices and the Berkshire Hathaway HomeServices symbol are registered service marks of Columbia Insurance Company, a Berkshire Hathaway affiliate. Equal Housing Opportunity. VISIT MY WEBSITE SELLING OR BUYING? Call Scott ! 27 OF EXPERIENCE OVER YEARS BILLION IN CLOSED SALES NEARLY A EXPOSURE LOCAL & INTERNATIONAL SOLD $3,500,000 3415 N OCEAN DR, APT 405, POSITANO BEACH, HOLLYWOOD
HAPPENINGS
Suiting Up
CELEBRATING A DECADE OF DESIGN, MIAMI SWIM WEEK TAKES THE STAGE AT THE FONTAINEBLEAU MIAMI BEACH
BY KRISTEN DESMOND LEFEVRE
It's always swimsuit season in Miami. But the city's most swim-centric celebration is in full swing this month, with Art Hearts Fashion hosting Miami Swim Week July 4-11. This year marks the show's tenth anniversary, with models taking the runway at the iconic Fontainebleau Miami Beach. "Our team is excited to celebrate a decade of producing some of the most creative and innovative fashion shows ever seen," says Erik Rosete, founder and president of Art Hearts Fashion. Here's everything you need to know to hit the hottest shows and activations. (artheartsfashion.com)
DROOLWORTHY DESIGNERS
Designs from global favorites like Custo Barcelona, Camilla with Love, Giannina Azar, Natalia Fedner, Mister Triple X, Nike, and Original Penguin (among others) will hit the runways this month. Fans of Y2K fashion will be treated to a block of shows celebrating Ed Hardy, Christian Audigier, Cross Colours, and other throwback favorites. And for inspo from Miami designers, don't miss shows from:
RUNWAY READY
MODELS WILL STRUT THEIR STUFF ON THREE RUNWAYS, INCLUDING A 90-FOOT-LONG CATWALK IN THE FONTAINEBLEAU'S THEATER. OUTDOORS, SHOWS WILL TAKE PLACE ON RUNWAYS EXTENDING OVER ONE OF THE HOTEL'S POOLS AND ALONG THE BEACHFRONT.
SUSTAINABLE SWIMWEAR
Ethically sourced and sustainable swimwear will be the focus of an entire day's worth of runway shows, featuring collections from eco-conscious brands, including:
X
OMG Miami: With roots in Doral, this brand is known for its fashionforward use of details such as chains, fringe, mesh, and more. (omgmiamiswimwear.com)
Liliana Montoya: Hailing from Colombia and based in Miami Beach, designer Liliana Montoya takes inspiration from mermaids and summer romance.
(lilianamontoya.com)
SHOP 'TIL YOU DROP
Calibri: This swimwear line uses eco-friendly fabrics that have been recycled from old fishing nets and plastics found in the ocean. (calibriswimwear.com)
Coralee: Each suit purchased funds the planting of a baby coral reef in the ocean— as evidenced on the tag, which gives wearers the GPS coordinates and a picture of the reef they helped fund. (coraleeswim. com)
1 1 2 2
This year, the first-ever Buyer's Bazaar will showcase pop-up shops from more than 40 swimwear, resort wear, athleisure, beauty, and wellness brands. Each day of Miami Swim Week, hotel guests and the general public can browse the goods in the air-conditioned comfort of the Fontainebleau's Grand Hall. "The focus of this pop-up Buyer's Bazaar is to provide buyers with a rich networking experience that allows them to connect with innovative brands, buyers, media, models, and consumers all while facilitating direct-to-consumer commerce activity," Rosete says.
20 AVENTURA MAGAZINE AVENTURIST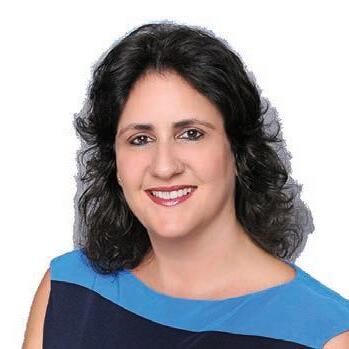 SARA LUDMIR (786) 256-0817 sara.ludmir@floridamoves.com | SaraLudmir.com ENGLISH/ESPAÑOL LIST WITH ME TO SELL IT NOW I SHOWCASE YOUR HOME TO STAND APART FROM THE COMPETITION Representing the Top 2% of Coldwell Banker® Agents Worldwide 20 Years' Experience Selling Locally # TW7 | 3 BR, 2.5 BA | Spectacular views | 10 Ft. ceilings | $995,000 #1708 | 3 BR, 2.5 BA | Gorgeous Ocean & Intracoastal views | $950,000 Tower at Biscayne Cove # 1208 | 3 BR, 2.5 BA | Nice views Upgraded Kitchen & baths | Bamboo floors | $449,500 Hamptons West # PH10 | 2 BR, 2 BA | 10 Ft. ceilings Ocean Views from every room | Many Upgrades | $675,000 Mystic Pointe Tower 500 # 3009 | 3 BR, 2 BA | Incredible views Nicely remodeled & Contemporary look | Just Reduced $640,000 Hamptons West # PH14 | Large 2 BR, 2 BA | Stunning views All new with high-end finishes | Turnkey | 10 Ft. ceilings | $1,175,000 PENDING JUSTREDUCED HAMPTONSWEST THEBACKONMARKET!
OH, SNAP
CHRIS GILLETTE OFFERS LOCALS AND TOURISTS ALIKE A WAY TO EXPERIENCE ALLIGATORS UP CLOSE AND PERSONAL
BY JESS SWANSON
When a young man dips into a man-made, freshwater lagoon in Homestead, there's already a 9-foot, 250-pound American alligator waiting for him. For 30 minutes, man and beast wade peacefully in each other's presence, separated by a metal gate. It's an experience made possible by alligator handler Chris Gillette, who facilitates these first-of-their-kind underwater gator tours at Everglades Outpost, a 2-anda-half-acre wildlife refuge near Everglades National Park.
"People want to do this, and I needed to find a way to be able to satisfy this demand," Gillette says. "That's when I came up with this idea for people to do this in a responsible way. We're in no way encouraging people to ever interact with or try to swim with a wild alligator."
That's because alligators are an apex predator with 80 sharp teeth and one of the strongest bite forces ever recorded. But between the warmand cold-blooded creatures in Gillette's lagoon, it's actually the gator ("Casper," as Gillette calls him) whose odds of survival seemed unlikely after being deemed a "nuisance alligator" by the Florida Fish and Wildlife Conservation Commission more than a decade ago.
Since 1997, more than 184,000 nuisance alligators have been euthanized and harvested across the state. "It breaks down to roughly 40 human-gator conflicts per day in Florida—and it's not because we have a nuisance gator problem," says Gillette, who wrangled and rescued so-called nuisance gators on Animal Planet's Gator Boys from 2011 to 2014. "It's more like a nuisance person problem: Florida has over 1,000 people moving to the state per day. How many of them have any actual
knowledge of alligators?"
Casper is one of 15 alligators (and four crocodiles) at Everglades Outpost. Gillette has been working with this gator for more than 12 years, and he's now the star of the underwater gator tour.
To maintain his "quarterback build," Casper is fed a steady diet of frozen rats. "He will bite the hand that feeds him," Gillette says. "He is not drugged or specially trained. He was not raised with us since he was a baby. He was caught when he was only 6 inches smaller than he is now."
Underwater gator tours might conjure the adrenaline-rousing thrill of cage diving with great white sharks, but the actual experience is far more meditative. Rather than barking commands, Gillette softly calls for Casper. At the promise of a chow pellet (made of ground chicken, pork, beef, and bone), the gator dutifully responds. It is then that participants, who are waiting underwater nearby and wearing a mask, can come within inches of the reptile's pointy conical-shaped teeth.
"As a terrestrial human, we always see them just sitting on land or floating above the water, and it doesn't look that impressive," Gillette says. "But when you actually see them underwater and what they're really like, they're incredibly impressive. It's a perspective people don't often get."
(crocodilechris.com) «
22 AVENTURA MAGAZINE AVENTURIST PROFILE
Above: Wildlife biologist and alligator trainer Chris Gillette poses with Casper. Left: Underwater gator tours at the Everglades Outpost in Homestead give visitors a unique opportunity to appreciate the beauty of these impressive creatures.
561.686.7757 | WWW.SPECIALEVENTRESOURCE.COM | BY APPOINTMENT DREAM WEDDINGS | BESPOKE EVENTS | WORLD CLASS DESIGN
LOOKING FOR A COMFORTABLE AND RESTFUL NIGHT'S SLEEP? Look no further than Aventura Mattress, the premier mattress company founded by Tania Yumbla, a true expert in the industry with over 20 years of experience.
At Aventura Mattress, we understand that a good night's sleep is essential to your overall well-being. That's why we're committed to providing the highest quality products and unmatched customer service. Our mattresses are crafted with care and attention to detail and built to last.
But don't just take our word for it – our loyal customers rave about the quality of our products and the level of service they receive; we have something to suit every sleep preference and budget.
So why settle for a subpar mattress when you can experience the ultimate in comfort and relaxation with Aventura Mattress? Visit us today and discover why we're the trusted name in the mattress industry.
15516 Biscayne Blvd, North Miami Beach, FL 33160 AventuraMattress.com 305.627.3755
STYLE
CURATED FINDS, LUXE ACCESSORIES, AND RUNWAY REPORTS
SAVOIR FAIRE
SAVOIR FAIRE
TAKE STYLE CUES FROM SUMMER'S HOTTEST TRAVEL DESTINATIONS
BY KATHERINE LANDE
1. Ancient Greek tableware collection (prices vary), Ancient Greek Sandals, ancient-greeksandals.com, inspired by Greece's traditional ceramics and Ancient Greek art, this collection features casual yet artistic pieces for summer entertaining. | 2. Look from La Collection de Saint-Tropez (prices vary), Céline, celine.com, for the Céline Summer 2023 La Collection de Saint-Tropez, creative director Hedi Slimane envisioned cool-girl pieces perfect for the famed coastal town. | 3. Neverfull GM handbag (price upon request), Louis Vuitton, us.louisvuitton. com, Louis Vuitton honors the Magic City with a Miami exclusive Neverfull handbag from its Pre-Fall 2023 By the Pool collection.| 4. Wicker Lady Dior handbag ($6,100), Dior, dior.com, the 2023 Dioriviera summer capsule collection embraces the laid-back luxury that defines the Mediterranean, as captured in the Toile de Jouy Sauvage print seen here. | 5. Paloma TH mini handbag ($2,690), Christian Louboutin, us.christianlouboutin.com, created in collaboration with artist Rossy de Palma, the limitededition Flamencaba collection was inspired by Andalusia's flamenco culture and craftsmanship, as well as Seville's architectural heritage.
JULY 2023 25
1 4 5
2
THE LOOK
ON THE RIVIERA
CHANNEL SEASIDE CHIC WITH A TWIST OF COOL
BY KATHERINE LANDE
Bold
PRESENT TIME
Double-bow glittered pumps ($1,045),
& Mach,
VALENTINO PRE-FALL 2023
The Urban Riviera collection showcases elevated stripes styled with a nonchalant sensibility.
STYLE NOTES X
BLANK SPACE: Accent your look with an all-white watch or a bold piece of jewelry.
HIGH LINE:
Don't be afraid to mix stripes, as long as you keep the same colorway.
DAY TO NIGHT: Dress up wardrobe classics with embellishments and sky-high heels.
FROM THE TOP Straw-effect widebrim hat with bow ($630), Gucci, Miami, gucci.com

OPPOSITES ATTRACT
Saint Laurent by Anthony Vaccarello flap-pouch leather handbag ($995), Saint Laurent, Miami, ysl.com
SLITHER HITHER Serpenti Spiga watch in 35 mm white ceramic and rose gold case ($11,900), Bulgari, Miami, bulgari.com
BAD TO THE BONE Elsa Peretti medium bone cuff in white finish ($950), Tiffany & Co., Miami, tiffany.com
26 AVENTURA MAGAZINE STYLE
WHITE OUT Shiny crumpled handbag with metal chain ($4,400), Chanel, Miami, chanel.com
Mach
modaoperandi.com
PUMP YOU UP Navy blue suede pumps with cutout detail ($975), Manolo Blahnik, manoloblahnik.com
EYE SPY
sunglasses ($375), Alexander McQueen, Bal Harbour, alexander mcqueen.com
Congratulations to the Class of 2023! American Heritage Schools Broward Campus 954.472.0022 ext. 1 Visit Us At www.ahschool.com Palm Beach Campus 561.495.7272 ext. 1 SCAN HERE to read a more comprehensive list of the top college acceptances. 7 11 7 7 13 students accepted students accepted students accepted students accepted students accepted 7 16 7 170 students accepted students accepted students accepted students accepted 8 4 4 3 students accepted students accepted students accepted students accepted Acceptances to the nation's top colleges and universities:
CHIC SAND-AL Arizona Essentials EVA sandals in Faded Lime ($50), Birkenstock, birkenstock.com
The classic Arizona silhouette gets a sandand-sea-friendly makeover. Fashioned with rubber-like ethylene vinyl acetate (EVA), these slip-ons are shock-absorbing, waterproof, washable, and supremely lightweight, perfect for all summer adventures. Bonus: They're cute enough to wear to sunset cocktails or dinner by the water. —
THE EDIT DYNAMIC DUO
Life's a BEACH
HIT THE SAND IN STYLE WITH OUR EDITORS' FAVORITE MUST-HAVES
ORANGE YOU GLAD Gigi sarong ($135), Lemlem, lemlem.com
Wear it as a scarf or a sarong, or use it as a beach throw: The Gigi, in pink and orange herringbone, is as versatile as it is adorable.
Ethiopian supermodel
Liya Kebede founded Lemlem to support African artisans, and the brand's resort wear is made in Africa using traditional weaving techniques.
CARD SHARK
The Beach playing card set ($25), Gray Malin, graymalin.com
Sand and sun are great and all, but one of my favorite parts of a beach day is unapologetic play. Since volleyball isn't my thing, I always pack a deck of cards so I can break up my lounging with endless rounds of Rummy and Setback. This beautiful set by photographer Gray Malin is the perfect complement to sandy surrounds.
—Mary Murray, executive editor
Sunshine Rain Citron large bag ($190) and Sunshine Rain Citron clutch ($135), Squeeze de Citron, squeezedecitron.com
Handwoven by artisans from 100 percent recycled PVC plastic, this is my go-to bag combo for beach days. Don't fret if you find your bags are full of sand after a long day of fun—you can literally hose these beauties down. After drying, you've got the ideal tote to carry your green market wares and the perfect clutch for brunch with your besties.
—Kristen Desmond LeFevre, editor in chief

CREATURE COMFORTS
Les Leopards beach towel ($1,325), Hermès, hermes.com
This summer, indulge in luxurious lounging against the striking backdrop of Hermès' Les Leopards print. From seaside soirees to solitary sojourns, this fabulous and functional large terry cloth beach towel will have you covered.
—Allison Wolfe Reckson, contributing editor
Roadie 48 wheeled cooler ($450), Yeti, yeti.com
Take the full bar and snack set to the beach in this permafrost-insulated mobile cooler, which is tall enough to hold bottles of wine and 2-liter sodas and grooved to accommodate accessories like Yeti's dry goods basket and cup caddies. Don't let the sleek design fool you—it's rugged enough for treks through sand, rocks, and other
—Paul
Rubio,
travel editor
28 AVENTURA MAGAZINE STYLE
—Daphne Nikolopoulos, editorial director
COOL SUMMER imposing terrain.
Abigail Duffy, web editor
DISORDERS WE TREAT
Allergic Rhinitis (Hay Fever) • Anaphylaxis • Asthma
Atopic Dermatitis (Eczema) • Chronic Cough and Breathing Difficulties
• Contact Dermatitis • Drug Allergy
• Food Allergy • Insect Allergy • Oral Allergy Syndrome
(OAS) • Pet Allergy • Pollen, Mold and Dust Mites Allergy
• Sinusitis • Urticaria (Hives)
OUR DOCTORS
SERVICES & TREATMENTS
Asthma Management • Drug Allergy Testing
Ear Lavage • Food Allergy Testing
Immunotherapy (Allergy Shots) • Insect Allergy Testing
Patch Allergy Testing for Contact Dermatitis
Penicillin Testing • Pulmonary Function Test (PFT)
Skin Allergy Testing • Sublingual Immunotherapy (Allergy Drops) Xolair
Jaime Landman, MD • Zevy Landman, MD • Philip C. Mirmelli, MD Kfir Shamir, MD • Barry J. Mark, MD • Stacy M. Nassau, MD Ornella Papadias Feria, MD • Jose E. Rojas Camayo, MD REQUEST AN APPOINTMENT ONLINE SCAN ME MAKE AN APPOINTMENT TODAY 1.877.4.ALLERGY (1-877-4-255-3749) www.florida-allergy.com PH. 305-932-3252 AVENTURA PH. 305-538-8339 MIAMI BEACH PH. 954-981-9180 HOLLYWOOD/EMERALD HILLS PH. 305-945-4131 NORTH
MIAMI BEACH
2
JEWELRY BOX 1 4 6 5 7
PLACE in the Sun
EMBRACE THE SUMMER HEAT WITH SUN-INSPIRED JEWELRY
BY MARY MURRAY
3 9 8
1. A RIBBON AT A TIME Lionheart sun charm with diamonds set in 14-karat gold on a 14-karat gold chain, $1,495 for charm, $975-$1,255 for chain. (lionheartjewelry.com)
2. ZONES OF PARADISE L'Atelier Nawbar necklace with diamonds and mother-of-pearl set in 18-karat gold, $1,950. (lateliernawbar.com)
3. AN ABUNDANT SKY Dior Rose Céleste bracelet with a diamond, mother-of-pearl, and onyx set in 18-karat gold and white gold, $2,750. Dior, Miami (dior.com)
4. GOLDEN WALK Sydney Evan Sunburst stud earrings with diamonds set in 14-karat gold, $728. (sydneyevan.com)
5. BRIGHTER GARDEN Nadine Aysoy Tsarina Sun Flake and Opal earrings with yellow beryl, fire opals, and white and brown diamonds set in 18-karat gold, $12,220. (nadineaysoy.com)
6. SO SET ITS SUN IN THEE Chanel High Jewelry Pink Sunset ring with diamonds, pink and yellow sapphires, orange garnets, and pink spinels set in gold, price upon request. Select Chanel boutiques (chanel.com)
7. A DAY AT EVERY DOOR Misahara orange sun earrings with diamonds and orange enamel set in 18-karat gold, $3,300. (misahara.com)
8. TOUCHED THE MORNING Verdura sun cuff with 18-karat gold and rose gold, price upon request. (verdura.com)
9. EVER SERENE AND FAIR Jacquie Aiche sunshine chevron inlay ring with opal, turquoise, and lapis set in 14-karat gold, $9,750. (jacquieaiche.com)
30 AVENTURA MAGAZINE STYLE
All true one of the best professional realtors in our business today. —Mike
Very professional and an experienced negotiator. I'd recommend to anyone looking for a results driven and a market knowledgeable professional able to help you realize the full market potential of your property. It also helps that he is multilingual and able to deal in several languages. Bravo and thanks Rafael for helping us. —Stan
D.
SOLD $2,250,000
SELL? RAFAEL SZYDLOWSKI, MBA, PA 786.385.4824 | rafszy@gmail.com | www.rafaellistingrealestate.com RAFAEL SZYDLOWSKI REAL ESTATE MIAMI RAFSZYDL HABLO ESPAÑOL
8834
FROUDE AVE SURFSIDE
LOOKING TO BUY OR
WORLDWIDE
RAFAEL SZYDLOWSKI. YOUR RELIABLE & TRUSTED AWARD WINNING REALTOR. TOP 2% OF COLDWELL BANKER AGENTS
B.
SOLD IN 6 DAYS
3600 MYSTIC POINTE DRIVE #PH13 AVENTURA
FOR
3530 MYSTIC POINTE DRIVE #2014 AVENTURA
SALE $665,000
SOLD
FOR SALE
10203 COLLINS AVE #201 BAL HARBOUR
$3,600,000 905 NE 27 AVE
#905
TOWNHOUSES OF VENETIAN PARK HALLANDALE
$649,000
FOR SALE
3400 NE 192 ST #709 AVENTURA
$519,000
3530 MYSTIC POINTE DRIVE #1804 AVENTURA
FOR SALE $489,000 TO BUY OR SELL START
20505 E COUNTRY CLUB DRIVE #2234 AVENTURA
HERE
FOR SALE
20201 E COUNTRY CLUB DRIVE #603 AVENTURA
SOLD $1,900,000
$524,900
BEAUTY
FRESH SCENTS
In a season of memory-making, discovering a signature scent is essential. Remember transformative travels with just one whiff of these perfect-for-summer spritzes: Parfums de Marly Valaya Eau de Parfum, bottling the scent of skin caressed in cotton ($355 for 2.5 fl. oz., Neiman Marcus, Bal Harbour and Coral Gables); Chanel Paris-Paris Les Eaux de Chanel Eau de Toilette, eliciting memories of Paris with lemon, tangerine, rose damascene, pink pepper, and patchouli ($98 for 1.7 fl. oz., Chanel counters); Badgley Mischka Poppy Eau de Parfum, leading with bright citrus and rose, and sweetened by a trifecta of feminine florals ($54 for 3.4 fl. oz., badgleymischka.com); Guerlain Aqua Allegoria Harvest Mandarine Basilic Eau de Toilette, a limited-edition fragrance inspired by Calabrian Marzolo mandarin groves ($165 for 4.2 fl. oz., Neiman Marcus, Bal Harbour and Coral Gables); and Ortigia Coquina Eau de Parfum, evoking aromas of Mediterranean flora, like wild fennel, oregano, balsamic herbs, and cypress trees ($148 for 3.4 fl. oz., viacoquina.com). —Abigail Duffy
32 AVENTURA
STYLE
MAGAZINE
ASHLEY MEYER
Teacup Puppies For Sale Full-Service Puppy Boutique Conveniently Located in Aventura AVENTURA'S MOST ADORABLE ELITE QUALITY TEACUP AND TOY PUPPIES Financing is Available | 305.934.7889 l www.tinypawsteacuppuppyboutique.com Please visit our puppies at the new Tiny Paws Boutique located at 18545 W. Dixie Hwy., Aventura, FL
JOURNEYS
YOUR PASSPORT TO THE MOST FASCINATING CORNERS OF THE GLOBE
Bahamian Bliss
TUCKED AWAY FROM THE BEATEN PATH, TWO ISLAND RESORTS REDEFINE THE BAHAMAS EXPERIENCE WITH BAREFOOT LUXURY AND HAUTE DESIGN
Let Freedom Ring
A 40-acre boutique resort, The Cove Eleuthera offers guests a secluded paradisical retreat with a luxurious yet friendly feel. Situated on the north end of quiet Eleuthera—one of the less-traversed Bahamian islands—The Cove is just 30 minutes south of North Eleuthera Airport, which is reachable via quick flights from both Miami and Fort Lauderdale airports.
Upon arrival, the resort's personable staff greets you for check-in. Expect to be called by name and whisked away to one of the property's 29 guest accommodations, which include one-, two-, and three-bedroom suites, cottages, and beachfront villas. All guest rooms are luxe and well-appointed,
JULY 2023 35
COURTESY OF THE COVE ELEUTHERA
From above: The Sapphire Hole, an underwater sinkhole on Eleuthera; one of two private beaches at The Cove Eleuthera.
however, you'll find no flash or fussiness. Clean lines, natural wood elements, and neutral tones ensure there's no distracting from the native beauty that abounds, including the near-hypnotic turquoise waters found on the resort's two private beaches. Even the on-site Freedom Restaurant & Sushi Bar and Gregory Town Grill exude a sense of refreshing minimalism that's fitting for this placid property.
Speaking of the culinary, The Cove offers guests an array of fresh fare. Island-inspired dishes and sushi creations can be found at the Freedom Restaurant & Sushi Bar. Eleuthera is known for its especially fertile soil, and the produce from the resort's organic garden (available for guests to tour) is put to good use. As for breakfast, it's difficult to rule out room service, especially when you can savor a morning acai bowl and cappuccino alfresco with Caribbean vistas from your room's wraparound deck.
Eleuthera's etymology derives from eleutheros, the Greek word meaning freedom.
It's a fitting name for this calm, entrancing
haven where you're uninhibited to while away hours relaxing beachside or by The Cove's infinity pool, perhaps with a Freedom Style Mojito or Nojito in hand.
That said, if you're after exploration or adventure, there's plenty to be had, and the resort's staff stands ready to assist. Paddleboards, kayaks, snorkeling gear, and bicycles are available for use on property; the resort's boat is also available for day excursions. Off-site—but still on the island—enjoy myriad sights and experiences, from seahorse watching at Sweetings Pond, to a soak in pools naturally formed by the Atlantic at Queen's Bath, to a swim in the Sapphire Hole, an underwater sinkhole filled with azure water. There's also historic Preacher's Cave, where you can visit the site of an English shipwreck.
Sometimes, the most productive thing to do is relax—to slow down. Eleuthera and The Cove offer travelers a respite from life's hustle and bustle. It's the perfect paradise to refocus the mind and rekindle the spirit. (thecoveeleuthera.com) —Jane
E. Enos
36 AVENTURA MAGAZINE JOURNEYS
Clockwise from above: An oceanfront villa; Preacher's Cave; freshly prepared sushi.
From top left: A verdant lawn at The Cove; oceanfront rooms feature Caribbean vistas from wraparound decks.
COURTESY OF THE COVE ELEUTHERA
THE GOOD LIFE JUST GOT BETTER! www.Williamsislandrealty.com 305-937-7800 Joel Matus is the Broker and Owner of Williams Island Realty. For the past 22 years he has been the #1 producer, selling multi-billion dollars in real estate at Williams Island. Joel is not only dedicated to his work in Williams Island, but is a full time resident as well. Joel believes in the luxurious lifestyle of our community and represents it in all transactions. JOEL MATUS - OWNER/BROKER - 305.409.0000 - JOEL@WILLIAMSISLANDREALTY.COM 4100 ISLAND BLVD, UNIT 2001 For Sale – $1,700,000 | 2235 SQ. FT. – 3 BR / 3 BA 4000 ISLAND BLVD, UNIT 805 For Sale – $749,000 | 1495 SQ. FT. – 2 BR / 2 BA 1000 ISLAND BLVD, UNIT 507 For Sale – $895,000 | 1696 SQ. FT. – 3 BR / 2.5 BA 7000 ISLAND BLVD, UNIT 2102 For Sale – $1,399,000 | 2770 SQ. FT. – 3 BR / 3.5 BA
JOURNEYS
Inspired Reinvention
After landing on the dusty airstrip at Congo Town and driving through a part of the Bahamas that time forgot, pulling into Caerula Mar Club feels like entering an oasis. Whitewashed cottages with wide porches sprout from the sand. Organic shapes and driftwood tones impart an immediate sense of serenity. Hammocks slung across palm trees sway in lazy breezes. And every path leads to the sea.
It wasn't always like this. The Emerald Palms hotel, originally built in the 1960s, had been abandoned for some years and fallen victim to the whims of weather. While vacationing on South Andros Island in 2017, Sarah and Bryan Baeumler saw the derelict property
and its 10 acres of waterfront and bought it on the spot. Their plan: to transform the place into Andros' first true luxury resort. It didn't hurt that they were an HGTV Canada power couple—he a contractor, she a design wiz— with several renovations under their belts.
The Baeumlers' journey, which they turned into a "huge family adventure" by moving to the island with their four young children, was chronicled on the HGTV show Renovation Island. For three seasons, viewers were riveted as the couple found solutions for issues ranging from bad plumbing to a major hurricane.
Sarah's plan was to create a tropical idyll with all the island feels and none of the pretense. The Signature Collection private villas, available in one- or two-bedroom configura-
UP AND AWAY
Traveling off the beaten path requires some expert assistance to make everything seamless. In the case of Congo Town, there are daily flights on Makers Air out of the Fort Lauderdale Executive Airport, but if you want to fly on your own schedule (and in luxury), Ascend via Makers Air is the better choice. The Ascend charter team handles every detail while you relax at a posh lounge before departure on your private aircraft, so vacation starts before you leave the ground. (charter flightsflorida.com) —D.N.
tions, blend traditional Bahamian architecture with mid-century modern style for a sophisticated take on island living. Bleached oak floors and materials like aged marble, natural woods, and rush have an organic sensibility. Light-suffused rooms are decorated simply—a white bisque vase here, a stylized branch there—in a sand-toned palette that lends itself to a relaxed atmosphere. French doors open to woodplanked porches for lounging, entertaining, or contemplative moments in nature. Step down and find yourself on the sand, mere paces from the Bahamas' famous turquoise surf.
Every detail is an immersion in island living, down to the smallest accessory. "We love supporting Androsian entrepreneurs," Sarah says. "From homemade coconut soaps by Sha-
38 AVENTURA MAGAZINE
Clockwise from above: Caerula Mar Club sits on a 10-acre waterfront site; the pool invites lounging or casual dining at the adjacent Driffs Beach Bar.
WILLIAM TORRILLO, 2022
WILLIAM TORRILLO, 2022
ron to woven grass baskets by Flossy, we have tried to incorporate local materials and artisan goods as much as possible."
Design's purpose is to set a tone for living, and here the tone is conducive to languid beach days under the shade of palms, strolls along the shoreline, and biking The Queen's Highway, South Andros' only road. It ignites the desire to swim in blue holes, which are plentiful around the island, or take a boat to a deserted beach for coral-reef snorkeling (we saw nurse sharks, stingrays, and a sea turtle), with a chef's picnic to round out the day. Or the ambition to hook a bonefish, which will make you earn your stripes as an angler. Whatever your passion, Caerula Mar is both the backdrop and the inspiration for an authentic Bahamian holiday. (caerulamar.com)
—Daphne Nikolopoulos « WILLIAM
JULY 2023 39
Clockwise from top left: A private villa; villa bedrooms are decorated in serene neutral tones; poolside firepits beckon when the sun goes down; the two-bedroom Emerald Palms villa defines barefoot chic.
CAERULA MAR CLUB
CAERULA MAR CLUB
TORRILLO, 2022
Paradise Coast PAMPERING SAY "SPAHHH" AT THE NAPLES GRANDE BEACH RESORT
BY KRISTEN DESMOND LEFEVRE
Sometimes you just need a change of scenery—and a change of coasts. When that moment strikes, head west to the Paradise Coast, where the Naples Grande Beach Resort beckons with amenities from water sports to golf and beyond. The star of the show, however, is perhaps the all-natural and organic Spa at Naples Grande.
Following Japanese tradition, the spa complex is set among lush greenery, relaxation areas, and soothing water features, dotted by four treatment pavilions. The standout among them is the Signature Villa, where guests can book a Retreat package for individuals, couples, or small parties. After indulging in a massage followed by a salt bath float or scalp massage, you'll have the building all to yourself—complete with an infrared sauna, plunge pool, and private sundeck.
You could also go high-tech with one of the spa's nontraditional options like cryotherapy
(targeted treatments or whole-body options), vibroacoustic electromagnetic and infrared (VEMI) bed therapy that mimics the body's own frequencies to induce a deep meditative state to recharge and detoxify cells, or an Avacen session, which uses heat to increase microcirculation and enhance oxygen delivery to muscles. In between appointments, unwind in the sanctuary of the
indoor-outdoor spa village, with its sundeck, wading pool, thermal pool, steam room, meditation lounge, and walking labyrinth for a full day of relaxation for mind and body.
After such spa sensations, book a table at the Naples Grande's signature restaurant, The Catch of the Pelican, where dishes are both locally and seasonally focused. Most of the produce used is grown in the hotel's kitchen garden, and seafood is sourced from local day boats.
After dinner is the ideal time to head to the resort's 3-mile stretch of whitesand beach adjacent to Clam Pass Park. Make your way along the charming boardwalk for a leisurely stroll through the mangrove-laden estuary. In a hurry? Hop a ride on the golf cart trolley or borrow a bicycle. If you time it right, you can grab a drink at beachfront bar Rhode's End and settle in to ooh and aah at a stunning sunset over the Gulf of Mexico. (naplesgrande.com) «
40 AVENTURA MAGAZINE
JOURNEYS
Clockwise from bottom: Naples Grande Beach Resort; Couples Villa whirlpool and sauna at The Spa at Naples Grande; treatment room at the all-natural and organic spa; The Catch of the Pelican's seafood tower; relax on the resort's beach or poolside in the adult cabanas.
QUICK TRIPS
SETTING THE STANDARD
Palm Beach Media Group is a renowned publishing company with print publications representing a mix of proprietary titles and custom magazines, along with digital solutions, serving the entire state of Florida and more.
art&culture: Cultural Council for Palm Beach County Time and Treasure: Guide to Better Giving Florida Design Southwest Florida Relocation Guide Florida Design Miami Edition Florida Design Annual Sourcebook
Florida Design Naples Edition Fisher Island Magazine Club Braman Magazine Advances: Tampa General Hospital
Naples on the Gulf: Greater Naples Chamber Waypoints: Naples Yacht Club
Naples Illustrated Naples Charity Register Palm Beach Illustrated Palm Beach Charity Register Naples Realtor Magazine Palm Beach Relocation Guide Vero Beach Magazine The Jewel of Palm Beach: The Mar-a-Lago Club Jupiter Magazine 5th Avenue South: 5th Avenue South Business Improvement District Aventura Magazine Naples 100
Magazine
Community Foundation Fort Lauderdale Illustrated Palm
PALMBEACHMEDIA.COM PUBLISHER OF:
Stuart
Community Report: Collier
Beach 100
Pinnacle: Jupiter Medical Center Foundation Vero Beach Magazine: Vero Beach Handbook
STAYCATION
DADE Dupes
CRAVING AN EXTENDED INTERNATIONAL JAUNT BUT ONLY HAVE A LONG WEEKEND TO SPARE? THESE THREE MIAMI STAYS OFFER ALL THE EXOTIC ESCAPE VIBES CLOSE TO HOME.
BY KRISTEN DESMOND LEFEVRE
Asian Inspiration
Don't let the 40-story glass exterior of The Setai Miami Beach fool you. It may be all Art Deco outside, but inside it's Asian serenity, set in black granite, dark gray bricks salvaged from historic buildings in Shanghai, polished Burmese teak, and Indonesian bronze. Everything—from the interiors to the lily-filled pools amid the Chinese gardens—is designed to evoke a sense of deep, peaceful calm. When it comes time to dine, don't miss Jaya, the hotel's signature restaurant, for modern Asian cuisine across a variety of traditional culinary techniques (think: wok stations and tandoor ovens). Start your meal with the Asian-inspired cocktail menu and sake selection before choosing from highlights like Peking duck, truffle dumplings, and Thai beef salad. (thesetaihotel.com)
HAVANA NIGHTS
TRAVELING TO CUBA CAN BE TRICKY, DESPITE BEING JUST 200-OR-SO MILES OFF THE MAGIC CITY'S SHORES. INSTEAD, BOOK A WEEKEND AT LIFE HOUSE, LITTLE HAVANA—A THREE-MINUTE WALK FROM CALLE OCHO. THE BOUTIQUE BEAUTY IS HOUSED IN A HISTORIC 1920S ART DECO BUILDING PAINTED A WARM SHADE OF GUAVA AS AN HOMAGE TO THE TROPICAL FRUIT. INSIDE, THE LOBBY, LIVING ROOM, AND LIBRARY WELCOME GUESTS IN A PALETTE OF DARK GREENS AND TOBACCO BROWNS. A HAMMOCK-FILLED COURTYARD BECKONS NEARBY, WHILE ARTWORKS BY MIAMI AND CUBAN ARTISTS DOT THE WALLS. DON'T MISS EVENINGS AT TERRAS, THE ROOFTOP BAR AND RESTO. ORDER A GUAVALOMA—A TAKE ON THE CLASSIC PALOMA MADE WITH TEQUILA AND GUAVA-GRAPEFRUIT SYRUP—AND BITES LIKE FRIED PLANTAIN TOSTONES AND SHRIMP CEVICHE. (LIFEHOUSEHOTELS. COM/HOTELS/MIAMI/LITTLE -HAVANA)
MEDITERRANEAN SPLENDOR
If binging the second season of HBO's The White Lotus has left you craving Mediterranean glam, check into the Four Seasons Hotel at the Surf Club. Once a 1930s getaway for the who's who of Hollywood, this resort has undergone extensive renovations and now mixes new-world luxury with old-world charm. Nine acres of Fernando Wong–designed gardens frame ocean views beyond three pools (one featuring 40 air-conditioned cabanas and five cabana studios so luxe you can book them for an overnight stay), plus 900 feet of beachfront. Inside, stroll the palm-lined, terra-cotta thoroughfare known as Peacock Alley and follow in the footsteps of former guests such as Frank Sinatra, the Duke and Duchess of Windsor, and Elizabeth Taylor. For dinner, opt for the Michelinstarred Surf Club Restaurant by Thomas Keller. (Pro tip: Order the beef Wellington and thank us later.) Top the night off by clinking glasses at the Champagne Bar and toast to Mediterranean elegance in the heart of Miami Beach. (fourseasons.com/surfside)
42 AVENTURA MAGAZINE AVENTURIST
SUBSCRIBE TODAY aventuramagazine.com/qr AVM_2023_PrintAd_Subscription Ad_Half Vert.indd 1 10-Apr-23 17:52:23
HIGH ROAD
BREATH OF FRESH AIR
LUCID'S BATTERY-POWERED AIR GRAND TOURING PACKS 819 HP AND CAN RUN 516 MILES ON A CHARGE—BUT THERE'S A CATCH
BY HOWARD WALKER
See this swoopy, all-electric sedan racing down the street and you'd be forgiven for thinking it was some futuristic auto show concept or an extra from Blade Runner 2049 with a grizzled Harrison Ford behind the wheel.
The gorgeous, sweeping arc of its all-glass roof. The towering waistline with more taut, tense muscles than Seabiscuit in his prime. The cool laser light show from its wafer-thin LEDs. This is the Lucid Air, the firstborn of Silicon Valley start-up Lucid Motors, run by the same Brit
who engineered the Tesla Model S for Elon.
Currently, Lucid offers four—soon to be five—versions of the Model S–size Air. The range kicks off with the 480-hp Pure at $87,400 and soars to the upcoming Air Sapphire, with an insane 1,200-plus hp and quarter-of-amillion price tag.
The midrange Air Grand Touring (starting at $138,000) boasts two rather astonishing numbers. The first, 819, is the horsepower from its dual electric motors, which can deliver stand-
still to 60-mph acceleration in 3 seconds flat. Then there's 516, which is the number of miles the Air can breeze along between charges— currently the longest range of any electric car. Find a 350kW high-speed charger and add 200 more miles in just 12 minutes.
The interior is as Jetsons-esque as the exterior. Because the entire roof is one piece of curved glass, it feels like you're sitting in a huge bubble. But beware: Despite the tinting and metallic coating meant to reflect the heat, Florida-style sunshine will have you sweating like a polar bear in a sauna.
More wow factors include a dashboard dominated by a 34-inch floating display and a tablet in the center console that disappears at a touch to reveal a storage compartment. And the materials scream Scandinavian cool, with a contemporary mix of leathers, linens, and suede-like Alcantara accented by open-pore matte wood.
44 AVENTURA MAGAZINE
JOURNEYS
When was the last time you saw front seats a different color than those in the back? In the rear, there's Merc S-Class legroom and a perfectly flat floor to add to the feeling of space. The seats themselves can fold to enlarge the trunk, which is reached via an opening that's weirdly wide and narrow. Need more bag space? The front trunk (aka the frunk) is as big as a bathtub.
On the road, this Grand Touring Air makes a sensational, high-luxury sporting sedan. Naturally, it's whisper quiet at anything other than low speeds, when the background whine from the motors intrudes. Squeeze the throttle, however, and it's all mind-warping thrust.
Despite its 5,200-pound weight, the Air can scythe around curves like it's running on invisible rails, with massive grip from the 21-inch tires and laser-like precision from the steering. And you can choose between three levels of electrical excitement: Comfort provides a smooth ride, Swift offers more volts and firmer suspension, and Sprint unleashes the Kraken and all 819 horseys.
POWER FILE
PRICE: GRAND TOURING FROM $138,000 ENGINE: TWIN ELECTRIC
MOTORS POWER: 819 HP TORQUE: 885 LB-FT RANGE: 516 MILES 0-60: 3.0 SECONDS TOP SPEED: 168 MPH LENGTH/WIDTH: 196/76 INCHES
WEIGHT: 5,200 POUNDS WHY WE LOVE IT: BECAUSE IT REDEFINES THE ELECTRIC LUXURY SEDAN CLASS WITH ITS BREATHTAKING STYLE AND ROCKET SHIP PERFORMANCE.
But what about all those stories of so-so reliability, irritating software glitches, and sketchy customer support? Well, during my week with the car, it locked me out with the key inside, requiring a call to tech support for a remote unlock. Two days later it refused to come out of Park and into Drive, requiring a 55-minute software update that thankfully solved the issue. Remember, Tesla had the same kind of
glitches with its Model S circa 2013.
It's a concern, especially with a car costing almost $140,000. But there's too much at stake at Lucid—and too much financial backing behind it—for the Air and upcoming Gravity SUV version not to succeed.
Roll the dice, take the gamble, and this remarkable piece of design and engineering will, hopefully, not disappoint. «
JULY 2023 45
HIGH SEAS
FRENCH CONNECTION
JEANNEAU'S NEW DB/43 PERFORMANCE CRUISER OFFERS PACE WITH SPACE, PLUS A WHOLE LOT OF GALLIC STYLE
BY HOWARD WALKER
As the French say oh-so eloquently: "Ooh la la!" Simple translation: "Wow!"
The phrase perfectly describes the bold, avant-garde design of prolific French builder Jeanneau's new flagship fast cruiser, the Jeanneau DB/43. Stretching more than 44 feet from its near-vertical plumb bow to its sawn-off tail, the DB (short for day boat) is guaranteed to spin heads from Miami to Maine.
Henri Jeanneau started off building outboard-powered wooden dinghies in 1957, only adding sailboats in 1964. Today, the Jeanneau company is part of the Groupe Beneteau conglomerate, which not only includes Beneteau and Jeanneau, but Prestige, Lagoon Catamarans, Wellcraft, Four Winns, and Scarab.
While Jeanneau has been offering powerboats since the early '80s—Cap Camarat and
the wonderfully named Merry Fisher are firm Euro favorites—it is only now dipping a toe in the luxury day boat water with its new DB range.
The DB/43 made its U.S. debut at the 2022 Fort Lauderdale International Boat Show. Its target audience is the day or weekend boaters or sunset cocktail cruisers who want to head out with friends and family, drop the hook, or cruise to a favorite waterfront eatery.
Italian designer Camillo Garroni came up with the 43's head-spinning exterior lines, dominated by towering hull sides and a racy, swept-back windshield. The screen itself flows seamlessly into that extended hardtop, which has a huge opening section to let in the sun
and an extendable rear sunshade to protect the back of the cockpit.
But the headline feature here is the power-lowering side terraces. At the push of a button, these extend the cockpit width from 12 feet 6 inches to 18 feet 6 inches to create one very cool beach club. Another button elevates the cockpit sun lounger to reveal storage for everything from Seabobs to dive tanks to lines and fenders. In place, the sun lounger
46 AVENTURA MAGAZINE JOURNEYS
has a movable backrest that works with the double-leaf folding table. And outdoor kitchens don't come more versatile than the DB/43's, which has a grill, fridge, sink, and ice maker, plus lots of prep space.
To accommodate the two-cabin layout below deck, Jeanneau jettisoned the typical walk-around side decks. Instead, there are three steps on either side leading up to a highish foredeck with an oversize sun pad. For overnight stays or afternoon naps, there's a surprisingly spacious forward cabin with soaring headroom and a lowheadroom guest cabin under the cockpit floor. There's also a second galley here with a sink, microwave, and fridge, along with a roomy head and shower. Ditch the galley and you can opt for a second shower room for guests. And in typical French fashion, the materials, design flourishes, quality, and fi t and finish are just exquisite.
Powering the DB/43 is a choice of twin inboard turbo-diesels with sterndrives. The
POWER FILE
PRICE: FROM $731,000 LENGTH: 44 FEET, 5 INCHES BEAM: 12 FEET, 6 INCHES POWER: 3 X MERCURY VERADO 350 TOP SPEED: 40 KNOTS WEIGHT: 28,500 POUNDS WHY WE LOVE IT: BECAUSE IT BRINGS A LITTLE FRENCH HAUTE COUTURE FINESSE TO THE WEEKENDER MARKET.
standard engines are 380-hp Volvo D6s with the option of 440-hp versions. Also on offer are triple 350-hp Mercury Verado outboards or equivalent Yamahas hanging off the transom. The outboards deliver a top speed of around 40 knots, compared to around 33 with the inboards. The other downside of inboard power is the boat's tight engine compartment, which makes maintenance a real challenge.
The design of that deep-V, wave-cleaving hull is the handiwork of Sarasota-based naval
architect Michael Peters, who's been sculpting Jeanneau hulls for more than three decades. Peters' focus here was on delivering speed with a smooth ride. The hull itself was designed for a top speed of 52 mph, which means the option of the latest 600-hp Verado V12 outboards can't be far off.
Yes, there's no shortage of rivals in this rapidly growing sector of the market. But the style, speed, and spaciousness of this dynamic DB/43 gives it a certain je ne sais quoi. «
Artful BEAUTY
Our mission is to provide our clients with superb surgical and cosmetic results (surgeries, procedures, injectables, and products), in a relaxing and comfortable environment with the highest quality of care.
JULY 2023 47
Cosmetic Surgery & Enhancement: 305.931.9316 www.drandrewamunategui.com 21355 E Dixie Hwy., Ste 109, Aventura @andrewamunateguimd andrewamunateguimd Andrew P. Amunategui, MD FACE: Face, Neck and Eyelid Surgery • Fat Transfer to Face • Chemical Peels • Rhinoplasty (traditional and liquid) • Hair Transplant (Neograft) BODY: 360 liposuction Abdominoplasty • BBL (Brazilian Butt Lifts) • Breast Augmentation • Breast Lift • Breast Reduction MEDSPA SERVICES: Fillers and Botox • Hydrafacials • Platelet Rich Plasma (PRP) • Microcurrent SERVICES OFFERED x c l u s i v e l y i n Av e n t u r a
EXPLORE FLORIDA WITH OUR GUIDE TO ADRENALINE-FUELED ACTIVITIES ACROSS THE SUNSHINE STATE
BY CATHY SALUSTRI


Inset: Experience Weeki Wachee Springs State Park's freshwater wonders by paddle, swim, or boat. Opposite page, clockwise from left: Make a splash at Dunnellon's Rainbow Springs State Park; try tubing at Ichetucknee Springs State Park; underground rooms abound at Florida Caverns State Park.
THE RODRIGUEZ GROUP
FLORIDA HAS AROUND 1,000 FRESHWATER SPRINGS. DO YOUR HOMEWORK AND FIND ONE THAT SUITS YOUR PURSUITS.
From April through September, consider visiting Dunnellon's Rainbow Springs State Park. Tube rentals include a tram ride after your two-hour float down the river. Keep your eyes peeled for turtles, fish, and underwater limestone formations.
Weeki Wachee Springs State Park boasts the country's
deepest freshwater cave system. Visitors can swim, paddle, take a boat tour, or catch the park's iconic mermaid show.
Located just outside Orlando, Wekiwa Springs maintains a 72 degree temp all year. This second-magnitude spring isn't Florida's largest, but it draws a sizable crowd. If possible, visit during the week.
Warren's Preserve in Gainesville offers 4 miles of spelunking. This cave system, believed to be Florida's longest dry-air cave, has no safety upgrades or measures in place, making it ideal for a seasoned caver to test their skills and maybe even catch a glimpse of the endangered blind crayfish.
During the Great Depression, the Civilian Conservation Corps and the Works Progress Administration established Florida Caverns State Park near the FloridaGeorgia-Alabama border. Workers from both organizations carved paths into some of the park's caves. While certain caves here are off-limits, the park leads guided tours through 12 underground rooms that show a different side of the Sunshine State.
ANOTHER OPTION IS BLUE HOLE SPRING AT FORT WHITE'S ICHETUCKNEE SPRINGS STATE PARK, WHERE THERE IS PLENTY OF ROOM TO SPLASH, SWIM, SNORKEL, AND TUBE.
SCOTT SPORLEDER
PETER W. CROSS
PARADISE MEDIA
The Florida Keys' Overseas Heritage Trail includes 90 miles of paved bike trail and traverses 23 bridges. Bonus: Several of the state park campgrounds along the trail reserve tent sites for cyclists, so don't be afraid to take a few days to cross the Florida Keys by bike.
Off-roaders, delight! These trails in Ocala take you through forests, abandoned limestone pits, sinkholes, and some of the prettiest parts of the Marjorie Harris Carr Cross Florida Greenway. While hikers use these trails too, mountain bikers flock here for the scenery and varying levels of difficulty. All the trails loop, with the inner trails offering the most challenging rides.
While you can technically put a bike on the beach almost anywhere in Florida, the Jacksonville area has a wide coastline with firm-packed sand and three thriving beach towns (Atlantic Beach, Neptune Beach, and Jacksonville Beach) where you can check out mom-and-pop eateries and laid-back bars. The easiest way in is the public beach access point at 19th Avenue.
This 47-mile trail crosses the Pinellas peninsula, with spurs leading to various cities, including Gulfport, Tarpon Springs, and Dunedin. The trail includes more than 30 miles of abandoned railway and connects cyclists with various parks and parts of the county, at times bringing them close to the Gulf of Mexico.
50 AVENTURA MAGAZINE
WHETHER YOUR GOAL IS FITNESS OR LEISURE, THESE SPOTS CATER TO CYCLISTS OF ALL LEVELS
VSPC
From inset: Cycle the Santos Trails through parts of the Marjorie Harris Carr Cross Florida Greenway; Dunedin is but one destination on the 47-mile Pinellas Trail.
MOSQUITO REPELLENT
A LIGHTWEIGHT BIKE TOOL KIT WITH HEX WRENCHES, A MINI PUMP, PATCHES, AND SPARE TIRE TUBES IN CASE OF A FLAT TIRE
A TENT AND OTHER CAMPING TOOLS IF YOU'RE PEDALING THE OVERSEAS HERITAGE TRAIL AND PLAN TO SPEND THE NIGHT
DRINKING WATER
BIKE HELMET
THE STATE BOASTS PLENTY OF HIKING TRAILS TO PLEASE DAYTRIPPERS AND OVERNIGHT CAMPERS ALIKE
At this preserve in Ochopee, hikers will pass through cypress domes and spot flora such as miniature orchids. When it comes to wildlife, attentive hikers may notice bear tracks, snakes, gators, or even panther scat. Yet, Big Cypress isn't all about animals: Camping under the night sky transports you to another world, and the giant cypress trees will make you feel miniature by comparison.
WhatWearto X
LIGHTWEIGHT, WATERPROOF HIKING SHOES
A BRIGHTLY COLORED TOP FOR HUNTING AREAS SUCH AS BIG CYPRESS
A BREATHABLE HAT
Located about an hour west of Tallahassee, Torreya State Park has an elevation gain as high as 1,653 feet, making it a great place to train for more strenuous treks such as the Appalachian
Trail. While you're hiking, look out for the Torreya (rhymes with Gloria) tree, a tiny conifer that once flourished in northern Florida but is now only found in four counties (one in Georgia and three in Florida). You'll also have panoramic views of the Apalachicola River and the opportunity to leaf peep in the fall—a true Florida rarity.
In northeast Florida, this 4-mile hike reveals the way the state's landscapes blend together. Hikers walk through a seaside forest—surrounded by oak trees and saw palmetto—to arrive at sand dunes anchored in place with sea oats and railroad vine, and then end along the Atlantic.
X
Big Cypress National Preserve (above) and Little Talbot Island (inset) are two of Florida's most soughtafter hiking destinations.
FLORIDA STATE PARKS
500PX JULY 2023 51
NAPLES MARCO ISLAND EVERGLADES CVB
COMFORTABLE CLOTHING (MOST PLACES DISCOURAGE OR PROHIBIT DRESSES, SKIRTS, AND SHORT SHORTS)
Clockwise from top left: Glide over a lake or travel by footbridge at The Canyons Zip Line in Ocala; Treetop Trekking Miami offers many adventures, including a junior Discovery Course; fly along the "Screamin' Gator" zip-line course at Orlando's Gatorland.
Visitors to Orlando's Gatorland can strap in and fly along the "Screamin' Gator," a zip-line course that crosses above an alligator breeding marsh. But don't fret: Any cries you may hear are adrenaline-fueled, the result of launching off plateaus that are up to seven stories tall and soaring at speeds of up to 30 mph. (gatorland.com)
Head to this Ocala outfi tter to zip-line over a forest, through limestone canyons, and over sparkling lakes. Various tour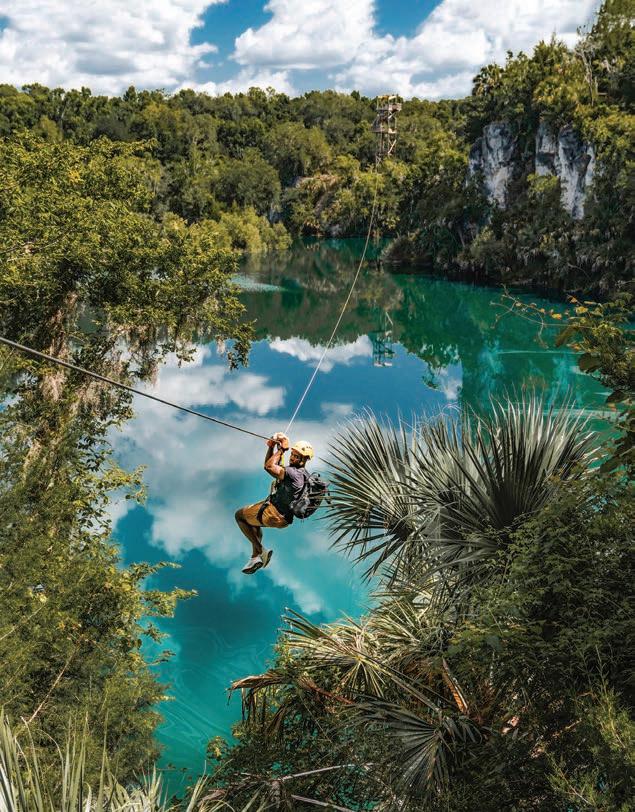 options last between one to three hours and include lines of up to 1,150 feet long. There's also a full-moon tour that invites daredevils to zip and cross sky bridges by just the light of glow sticks. (zipthe canyons.com)
Treetop Trekking Miami offers more than just zip lines; it also includes swinging logs, suspended bridges, and other adventure course elements. There's even a junior Discovery Course for kids as young as 5. (miamitreetoptrekking.com)
52 AVENTURA MAGAZINE
SOAR ABOVE THE TREETOPS, ACROSS A RIVER, OR MERE FEET FROM A GATOR'S JAW AT THESE ZIP-LINING PARKS
XCLOSED-TOE SHOES
VISIT FLORIDA
VISIT FLORIDA
COURTESY OF TREETOP TREKKING MIAMI
GATORLAND ORLANDO
Saddle up and hit the beach along Amelia Island, which allows beach riding and offers equestrian tours. In the panhandle, take a leisurely ride around the beaches of Cape San Blas. Unlike the coarse sand and wave action of Amelia Island, the Gulf beaches of Cape San Blas have calm water and powdery sand.
In Ocala, there's no shortage of places to ride along the Marjorie Harris Carr Cross Florida Greenway. Explore the Shangri-La tract, a 4.3-mile, multiuse, tree-lined trail, or the Ross Prairie Trailhead loop, which is more than 6 miles of oak and sand riding that will transport you to a hidden forest. Riders can spend the night and park their horses at nearby state campgrounds.
The surf city of Florida, Cocoa Beach is famous for its waves and amenities, including a large public beach and the Ron Jon Surf Shop (ronjonsurfshop.com). Several local outfitters offer surf lessons—including the Ron Jon Surf School—in a group setting or on a solo basis.
Sunset sails are a mainstay attraction on Florida's Gulf Coast. For a peaceful sail accented with dolphin sightings, check out Dolphin Landings on St. Pete Beach (dolphinlandings.com). If you wish to actively sail, Blue Water Sailing School in Fort Lauderdale (bwss.com) hosts courses in sailing and navigation in accordance with standards set by the American Sailing Association.
JULY 2023 53
Tour the beach along Amelia Island on horseback (inset) or ride in the heart of horse country in Ocala (below).
PETER W. CROSS AND PATRICK FARRELL FOR VISIT FLORIDA
STEVE BEAUDET
SCOTT SPORLEDER
Every summer, paddlers head to the Indian River Lagoon to view the glitter in the night water. That bioluminescence is caused by nonharmful
algae, and when something moves in the water—such as a school of fish or kayak paddle—the disturbed area glows. While bioluminescence can be seen in many areas, the lack of light pollution makes the Indian River Lagoon prime viewing.
limestone rocks. The preserve also provides sanctuary for three types of sea turtles and endangered plants, so kayaking when it's calm can be a rewarding sight, too.
An ecological highlight awaits within the Everglades: paddling across a coastal mangrove forest. Nine Mile Pond boasts a 5-mile excursion that passes through mangrove tunnels. Paddlers are sure to spot alligators, birds, and native plant life galore.
Managed by The Nature Conservancy, this preserve offers vistas not seen anywhere else in Florida, with a shoreline pockmarked with rocks rather than sand. Seasoned paddlers can take to the waters at high tide and watch as the water is forced up through the Anastasia
Where else in the world can you watch a rocket launch while bobbing with the current? Head to the Merritt Island area along the Space Coast to catch the action. Local outfitters such as Adventures in Florida (adventuresinflorida.com) host rocket launch kayak tours, but be sure to check the launch schedule before booking.
54 AVENTURA MAGAZINE
NPI PRODUCTIONS
KAYAK IN FRESHWATER RIVERS OR CLEAR SPRINGS THAT TRANSPORT YOU TO THE JURASSIC PERIOD, OR IN SALT WATER TO SEE MANGROVES, SEAGRASS, AND DOLPHINS
PETERW.CROSS
GRAB YOUR SNORKEL AND EXPLORE WHAT LIES BENEATH THESE AQUATIC DESTINATIONS
You don't have to be a Pirates of the Caribbean fan to appreciate one of Florida's best underwater playgrounds. This mysterious submarine path stretches from Key Largo to Key West; the shallowest wreck lies near Sombrero Light at 14 feet, while others are as deep as 120 feet.
Snorkelers and free divers will have plenty to see off Blue Heron Bridge in Riviera Beach's Phil Foster Park. The surrounding water is shallow (the deepest point reaches only 20 feet) and features a diverse population of sea life as well as a 2-acre snorkel trail composed of limestone boulders and reef modules.
WhatWearto
XX
A SNORKEL AND MASK OR A FULL-FACE MASK (WITH CAUTION, AS LOWER-END MODELS MAY CAUSE CO2 BUILDUP)
FINS FOR EASY MOVEMENT
REEF-SAFE SUNSCREEN (KEY WEST PROHIBITS THE USE OF SUNSCREEN CONTAINING OXYBENZONE AND OCTINOXATE)
SWIM BOOTIES REMOVE ALL SHINY OBJECTS TO AVOID ATTRACTING CREATURES SUCH AS BARRACUDA
This reef near Islamorada is home to at least one resident sea turtle as well as stoplight parrotfish, purple sea fans, and butterflyfish, to name a few. Robbie's Marina (robbies.com) runs regular trips to the lighthouse, but anyone with a boat can tie up to a mooring ball and dive in. The reef is shallow enough that snorkelers and divers will see plenty of marine life. «
THAT SERVES AS A PERSONAL FLOATATION DEVICE
DAY
AT NIGHT)
XMOSQUITO REPELLENT SUN PROTECTION (REEF-SAFE SUNSCREEN, WIDE-BRIMMED HAT, SUNGLASSES) A WATERPROOF, FLOATING PHONE AND KEY BAG A PADDLING JACKET
A REFLECTIVE DEVICE (AN OLD CD DURING THE
OR A FLASHLIGHT
A WHISTLE
Opposite page, from inset: Kayak in the Merritt Island area on the Space Coast during a rocket launch; Blowing Rocks Preserve in Jupiter offers unmatched vistas.
From top left: Shipwreck Trail stretches from Key Largo to Key West; Alligator Reef lighthouse sits near Islamorada in the Florida Keys.
PARADISE MEDIA FOR VISIT FLORIDA
MATT LAWRENCE/NOAA
Hook

,
Fishing is big business in South Florida. Here's what—and who—you need to know, whether you're a weekend angler or competing with the best of them.
By Kevin Koenig
e Legend
Robert "Fly" Navarro never knew that taking a job refurbishing patio furniture as a teenager to help pay for college would change his life. As with all things regarding fate, the path that was laid out for him could only be understood in retrospect. Navarro was not yet old enough to vote when he started working for a friend in Palm Beach County whose father was a fishing-boat captain.
AVENTURA MAGAZINE
OUT
STEVE MOMOT
YOUR FRONT DOOR
"The guy asked me what I was doing that summer, and I said I was just trying to make money for school," says Navarro. "He offered me a position as a deckhand. I'd been fishing since I was 5, but I told him I didn't know anything about big boats. He said it didn't matter, he wanted someone who spoke two languages."
Navarro, who is of Cuban descent, is fluent in Spanish, and that was a major asset as American sportfishermen became more and more interested in plying Latin American waters for giant billfish. The young fisherman soon found himself in Mexico, where he says he was picking up jobs left and right due to his bilingualism. By the late '90s he was living in Venezu-
ela and working as a deckhand and interpreter on various sportfishes.
That was when Jim Lambert came calling. At the time, Lambert's fishing operation from a fully custom, 80-foot Merritt named Reel Tight based out of Hillsboro Beach was, as Navarro puts it, the New York Yankees of sportfishing, with no expense spared. Lambert signed Navarro as a deckhand, and the two worked and played together catching billfish for 14 years until Lambert's death from cancer in 2008. By that time Navarro estimates he had landed about 725 billfish aboard Reel Tight, and in doing so had become one of the most knowledgeable, well-known, and well-loved
"I'd been fishing since I was 5, but I told him I didn't know anything about big boats. He said it didn't matter, he wanted someone who spoke two languages."
JULY 2023 57
South Florida's deep waters are home to massive swordfish. Experts such as R.J. Boyle (inset, second from left) and Robert "Fly" Navarro (opposite page, far left) know all the best places to catch them.
anglers on the South Florida scene.
He would parlay that experience into becoming a fishing guide based out of Palm Beach County, with a specialty in landing massive billfish—sailfish, swordfish, and black and blue marlin. One time aboard the Reel Tight off Panama, he hooked into a blue marlin he estimated at 950-plus pounds. "I'm old school," he says. "It might have been a grander [slang for a 1,000-pound fish] but I didn't weigh it, so I can't say it. I know it was big enough that Jim Lambert—who was a major conservationist—said that if he was the one who reeled it in, he'd want to bring it
back to the docks for weighing. So that tells you something."
As Navarro, now 50, grew older, he found being on the water 250 days a year too taxing for the long haul. If his joints were aching, his passion was not—and he still felt a fierce pull to share his passion for angling with the world. "My whole thing is that I want to get more people fishing, especially the younger generation," he says. "And I realized that instead of taking one person fishing, I can go fishing myself and record it and share it on
my social media platforms and the world can see it." Think of it as "teach a man to fish" for the digital age.
Indeed, the world soon noticed. Navarro's promotional work for fishing has caught the attention of tourism boards and fishing organizations across the globe. Today Navarro spends those 250 days a year traveling to far-flung locales like Portugal, Japan, and Australia helping to spread the joy of fishing. "I've been to Beijing," says Navarro, "and I helped the prince of Abu Dhabi put on a fishing tournament in the Seychelles. People see my love for the sport and my knowledge of how fishing events should be run, and they
58 AVENTURA MAGAZINE
Navarro (inset, right and opposite page) has expanded his influence in the industry by traveling the country and the world to share his experience and educate people on the joy of fishing.
hire me. That's great for me, great for them, and great for the sport."
The COVID-19 pandemic crimped Navarro's jet-setting ways, but he was undeterred in his purpose. "During COVID I helped start RTH TV, which is a streaming service that was originally dedicated to putting out fishing content, but which has grown to include Olympic sports like judo, diving, and a bunch of others," Navarro says. He adds that RTH TV will have the capacity to be distributed to 320 million homes and could be the nexus for the next big boom in the fishing industry.
Not a bad career for a kid who started out sanding down rocking chairs.
e Fish
For decades South Florida has been one of the world's hot spots for fishing, and it's no secret why. With spectacular reefs and easy access to the Gulf Stream, the region could not be better situated for wetting a line. Here are some of the most famous fish you might hope to catch.
Deep-Wat Daredevils
SAILFISH: Perhaps the fastest and most acrobatic of any gamefish, sailfish regularly travel in large schools offshore, meaning when you catch one, you often catch many. The fish are known for their majestic jumps when hooked. They have minimal table value, and because of their soughtafter stature as gamefish, they are nearly always released back into the sea.
can see it."
SWORDFISH: Built like tanks, these delicious fish are mainstays on restaurant menus for good reason. Lately, it's been en vogue to "deep drop" for these large billfish off Miami, where they bite at depths around 1,500 to 1,800 feet. Once hooked, an angler can expect to be in for the fight of his life.
"My whole thing is that I want to get more people fishing, especially the younger generation. And I realized that instead of taking one person fishing, I can go fishing myself and record it and share it on my social media platforms and the world
X
JULY 2023 59 OUT YOUR FRONT DOOR
X X
Catch This
TARPON: One of Florida's most iconic gamefish, the tarpon grows to around 200 pounds, with every ounce full of fight. This is an inshore species, abundant in places like Government Cut in Miami, Palm Beach Inlet, and the Keys. Because they're nearly all bone, you'll likely never see one on a plate.
SNOOK: Snook used to be referred to as soapfish because if you cook them with the skin on, they taste like, well, soap. When prepared properly, the mild and firm flesh is highly prized. These elusive fish prowl South Florida's grass flats and can be found in both salt and fresh water.
Inlet Insiders Reef Chiefs
GROUPER: Multiple species of grouper can be found among the reefs and wrecks of South Florida. Nearly all of them are delicious, with a flaky, white flesh that is excellent blackened, grilled, or fried.
YELLOWTAIL SNAPPER: These tasty and aggressive fish respond well to chumming and they love glass minnows as bait. Just be careful, because that chum can bring up bigger, toothier fish like shark and barracuda that want to make a meal of your snapper just as much as you do.
X X
X
The Environment
Hands Off
Once you catch a fish, handle it as little as possible before releasing it. Touching a fish removes the protective slime it needs to stay healthy. A dehooker is highly recommended for getting out a hook.
X X
Educate Yourself
To be the best conservationist you can be, you should read books and articles, and talk to fishermen and conservationists about how to best protect the environment in your neck of the woods.
1 2
60 AVENTURA MAGAZINE
Continued
Fishing in South Florida is nearly totally dependent on clean waters. The state does a good job of regulating habitats so that wildlife— and the tourists and fishermen it attracts—can flourish. Here are a few things you can do to help the cause.
Circle of Life
Circle hooks work best for keeping fish healthy as they lodge in the side of the animal's mouth and don't threaten to hook a vital organ.
Man(grove) Up Leave it as You Found it
Mangroves serve as key nurseries for younger fish, among other important duties. They are protected by law and should be respected by all. In the state of Florida, if you develop on a patch of mangroves, you must plant the same area of mangroves elsewhere in the state.
Debris and trash from watercraft is a huge problem in South Florida. Not only is it unsightly, it's harmful to marine life and birds. To avoid pollution, be sure that everything you bring on the boat stays on the boat. Secure equipment and bag trash so that you may throw it away after you return to shore.
Far and away, the most democratic type of fishing is freshwater fishing. With so many lakes, ponds, and canals in Florida, anyone can do it. In the Sunshine State's freshwater abodes, the largemouth bass reigns supreme. Lake Okeechobee is the most famous place to catch the king of freshwater fish, with the largest ever hauled out of the lake weighing in at a whopping 15 pounds, 5 ounces. It's not surprising these bass get so large because they'll eat almost anything—fish, frogs, crayfish, and even ducklings are on the menu.
4 5 3
X JULY 2023
X
Both American lobster (with claws) and Caribbean spiny lobster (no claws) can be found in Floridian waters, though the latter is the far more common and iconic of the pair. The shallow waters of the Florida Keys are the best places to find spiny lobsters. Regular lobster season in Florida runs from August 6 to March 31, with a mini season just for sportsmen that begins on the last Wednesday in July and extends to midnight of the following day (this year, July 26-27). The close supervision Florida officials keep on these animals is the reason why the fishery is so strong. Spearing for lobster in Florida is illegal, so your best bet is a tickle stick and a net.
The Hot Spots
MIAMI: For a town with so many top-shelf restaurants, it's a stroke of luck that swordfish populate the waters off the Magic City. The billed brawlers love the bottom structure here. Larger boats are recommended for fishing this area as you'll likely be trolling a large swath of water.
ISLAMORADA: For tarpon, the best bet is Islamorada. Take out a skiff and hook into one of the most exciting gamefish in the world.
JUPITER INLET: Snook love the strong current found here and congregate in droves on the north side of the inlet in a spot known to locals as the Groin.
KEY WEST: Yellowtail snapper are abundant up and down the Florida coast, but to escape the crowds, go all the way to the end. People nail snapper here in about 60 feet of water, in any size boat.
PALM BEACH: Palm Beach is perhaps the best place in all of Florida to hook into a sailfish, since the island sits so close to the Gulf Stream. It doesn't matter if you have a 90-foot sportfish or an 18-foot skiff, the sailfish are there for the taking.
AVENTURA MAGAZINE
The best locations in South Florida to (try to) catch your favorite fish
The Experts
SAILFISH X
Randy Yates
Departing from Sailfish Marina in Palm Beach Shores, Yates offers four-, six-, and eight-hour charters for up to six people aboard Champagne Room, a 53-foot Viking Sportfish starting at $1,200. (sailfishmarina.com/charter-fleet/)
GROUPER X
David Jensen
Out of Hawks Cay on Duck Key in the Florida Keys, Jensen offers reef and offshore fishing charters starting at $1,300 aboard the Gotcha, a 45-foot Key West No. 1 Hull that can accommodate six people. (hawkscay.com/ fishing-charters/gotcha)
SWORDFISH X
R.J. Boyle
TOMOMEVETS
Boyle's boat, Lisa B, a 44-foot Jersey Devil captained by Mark Danley, departs from the Lighthouse Point Yacht Club. It offers half-, three-quarter, and full-day expeditions for up to six people, starting at $900. Swordfish expeditions are $2,700. The R.J. Boyle Studio also sells a variety of bait, fishing tackle, apparel, art, and custom-made swordfishing gear. (rjboylestudio.com) «
If you are serious about catching lots of big fish, we recommend these South Florida guides, widely regarded as the best of the best
X
HSIFLLIBEHTFOYSETRUOC OF U N D A T I O N JULY 2023 63
Renowned South Florida guides like Randy Yates (top right) and Boyle (inset and right) increase opportunities for a prime catch. STEVE
COURTESY OF BLUEWATER MOVEMENTS
MOMOT
Toys of
t
THESE 10 LAND AND SEA VEHICLES AND TOOLS PROMISE ENDLESS ALFRESCO FUN
BY HOWARD WALKER
64 AVENTURA MAGAZINE
Summer
Vanquish V11 Sports Line
Don't call it a Jet Ski. No, this is a luxury "waterscooter." This go-fast V11 from Dutch custom boatbuilder Vanquish Yachts offers a different take on the humble Jet Ski, with a hull that's considerably wider (stretching almost 6 feet for added stability) and seating for three. It comes with luxury features like nautical teak-and-holly vinyl plank flooring and leather-like upholstery. It's also very fast. Powered by a 170-hp Rotax engine and jet drive, it can rocket to a top speed of more than 55 mph, making it perfect for waterskiing, wakeboarding, or doing crazy doughnuts. It is available through Vanquish's Fort Lauderdale U.S. headquarters, and prices start at $95,000. (vanquish-yachts.com)
Hampton Jollys Fiat 500
FUN FACT: THE V11 WAS DESIGNED AS A TENDER FOR VANQUISH YACHTS' $4 MILLION VQ58 MINI SUPERYACHT.
FUN FACT: PICK FROM AN ARRAY OF LILLY PULITZER PASTEL COLORS. OUR FAVORITE? PISTACHIO GREEN. OR MAYBE BUBBLEGUM.
Looking for a little Jolly fun this summer? How about cruising to the beach in an adorable, stripetopped Fiat 500 two-door runabout from Hampton Jollys? The Hamptons–based company imports restored-from-the-ground-up 1950s and '60s Fiat Jollys from Italy that are exact replicas of the original Ghia Jolly. And the restoration is truly spectacular, from the fringed Surrey top, to the cut-down windshield and door openings, to the wicker seats and rear hamper. Don't expect to get anywhere in a hurry: The teeny 499cc twocylinder engine produces 22 hp to give a top speed of around 50 mph. But as a head-spinning beach runabout (priced at around $85,000), nothing else compares. (hamptonjollys.com)
JULY 2023 65
FUN FACT: BARLETTA LOVES PETS, SO EACH PONTOON BOAT COMES WITH A RETRACTABLE DOGGY DISH.
Barletta Reserve Luxury Pontoon
For family fetes on the water, it's hard to beat the floating beach club that is a pontoon boat. And they've come a long way since those stripped-out, aluminum-tube deck boats of old. Take the brand-new flagship Reserve from Indiana's Barletta Boats. With seating for 12, this 28-footer (starting at $287,595) features a sleek composite deck structure and a hydraulically lowering hardtop with an opening roof section. On deck there's a
choice of two layouts, with the Florida-friendly version offering acres of sun pads, loungers, and more Yeti-ready cupholders than a minivan. Want tunes? Barletta worked with Harman Kardon on a disco-like sound system unique to the Reserve. To slice through the water, there are three aluminum hulls with power from either a single 350-, 400-, or 450-hp V10 Mercury Verado outboard. (barlettapontoonboats.com)
Hestan 42 Outdoor Deluxe Grill
FUN FACT: HESTAN BUILDS ITS GRILLS FROM SCRATCH AT ITS FACTORY IN ANAHEIM, CALIFORNIA.
It isn't summer without an industrial-grade gas grill to sizzle those freshly caught grouper fillets. One of our favorites is the freestanding Hestan 42 Outdoor Deluxe with its 25,000 BTUs of grilling power. Offered at an MSRP of $15,119, this 42-incher features 774 square inches of cooking space on the main area and 282 square inches of grilling space on the upper racks. Other nifty facets include a spring-assisted lid and motion-activated lights, an infrared burner inside the hood, and a chain-driven rotisserie that can spin up to 50 pounds. And, to add a little panache to your summer kitchen, the Hestan comes with a choice of 12 vibrant, oh-soFlorida colors including Citra Orange and Peppermint Bora Bora. (home.hestan.com)
66 AVENTURA MAGAZINE
Michael Blast Vacay Cruiser Electric Bike
There's no shortage of electric bikes on the market, but one of the coolest we've found is this built-for-comfort Vacay beach cruiser (priced at $2,800) from legendary Australian bike builder Michael Blast. Powered by a 500-watt rear-hub electric motor and juiced by a 48-volt Samsung lithium-ion battery, it can run for up to 50 miles on a charge and at speeds of up to 22 mph. With its available step-through frame, it's a breeze to climb onto, and its sand-ready 26-inch Duro Beach Bum tires soak up lumps and bumps with ease. (michaelblast.com)
FUN FACT: THERE'S THE OPTION OF A PADDLEBOARD CARRIER THAT WILL ALLOW YOU TO CLIP YOUR SUP TO THE FRAME.
FUN FACT: ROVER TROPHY'S FOUNDER IS JEFF TAYLOR, WHO CREATED THE PIONEERING JOB WEBSITE MONSTER.COM.
Rover Trophy Sun & Sand
Beach rides don't come much more fun than a rugged Land Rover Defender reimagined by Connecticut-based Rover Trophy. And the two-door, open-top SS model—that's short for Sun & Sand—is arguably the most fun, with its choice of Tesla Model 3 electric or muscley Corvette LS3 V8 power trains. Built from the ground up, they feature new Land Rover–approved galvanized chassis frames from the United Kingdom, new body panels from Turkey, and uprated brakes and suspension. Add to all that craftsmanassembled interiors and best of the best paintwork, and they're essentially brand-new vehicles. Priced at $28,000, the cute SS has seats for six, a removable canvas roof, and boat-style teak flooring. (rovertrophy.com)
JULY 2023 67
FUN FACT: THE CONCEPT WAS FIRST ANNOUNCED MORE THAN A DECADE AGO AND HAS ONLY NOW GONE INTO PRODUCTION.
Romotow Rotating Travel Trailer
When you want to beat the Florida heat and head to the hills to cool off, glamping is a great way to go. And there's nothing cooler than the new Romotow rotating travel trailer from New Zealand design studio W2. Like some oversize USB stick, the 30-foot-long glamper features a center section that swivels hydraulically 90 degrees to create a huge outdoor patio. Inside there's a kitchen and dining area, a bathroom with a shower, and a large bedroom. The rotation system uses electric motors powered by a lithium-ion battery bank that's juiced by rooftop solar panels. Prices start at around $270,000. (romotow.com)
Transparent Crystal Explorer Kayak
FUN FACT: CRYSTAL KAYAK COMPANY ALSO BUILDS A TRANSPARENT STAND-UP PADDLEBOARD.
Think of it as a glass-bottom boat for two. Deerfield Beach–based Crystal Kayak Company builds this seethrough canoe-kayak that's perfect for checking out sandy-bottom sea life. Made from tough-as-nails Lexan—the same stuff used in fighter jet canopies—this sturdy and stable 11-foot watercraft weighs in at just 48 pounds, so it's a breeze to load onto a trailer or carry on a roof rack. Each Crystal Kayak (priced at $1,800) comes with adjustable seats for two, safety floats for bow and stern to avoid that sinking feeling, and a pair of paddles. Want to paddle solo? Just unclip one of the seats and you'll be ready to go. (crystalkayak.com)
68 AVENTURA MAGAZINE
FUN FACT: THE DESIGN OF THE FOLDING MECHANISM AND FOLDOUT SCREEN IS THE WORK OF PORSCHE DESIGN STUDIO.
C Seed 201-Inch Folding TV
Austrian electronics expert C Seed sets the standard with its remarkable 201-inch HLR 201, which is currently the world's largest outdoor TV. At the touch of a button, the screen levitates out of its underground storage casing and unfolds its nearly 17-foot, seven-panel microLED screens in just 75 seconds. With about 8 million pixels, the picture quality is beyond astonishing, even in direct sunlight. As you might expect for such cutting-edge technology, the HLR 201 doesn't come cheap. It currently stickers for around $600,000 before installation. Step down to the still enormous 12-foot HLR 144, and the price drops by half to around $300,000. Watching the big game will never be the same again. (cseed.tv)
JetCar Chevy Corvette Jet Ski
Is it a boat? Is it a 'Vette? It's actually both. The JetCar is a high-powered Jet Ski with a sports car body that can hit a top speed of 70 mph with its supercharged 300-hp engine. It is available in many body styles, and while the most popular is the Corvette C7, there's also a Porsche 911, Bugatti Veyron, and McLaren Elva version. Powered by
either a Yamaha or Sea-Doo Jet Ski engine with power outputs ranging from 180 to 300 hp, the JetCar has the turn-on-a-dime maneuverability of a Jet Ski with the protected side-by-side seating of a roadster. Prices range from $38,500 to around $55,000. And yes, a bilge pump comes standard. (jetcars.us) «
FUN FACT: YOU CAN TRY BEFORE YOU BUY AT A NUMBER OF FLORIDA JETCAR DEALERS.
JULY 2023 69
70 AVENTURA MAGAZINE
JULY 2023 71 Printed cotton shirtdress ($498), Ella striped small straw basket tote ($448), Tory Burch, Miami, Bal Harbour, toryburch.com; estate Judith Ripka cuff with diamonds set in 18-karat gold ($4,500), earrings with diamonds set in 18-karat gold ($9,950), Provident Jewelry locations, providentjewelry.com. WEEKEND ESCAPE Airy essentials and sparkly accents redefine island ease
Photography by Nick Mele
Jacquard balloon-sleeve gown ($990), Party platform block heels ($395), Badgley Mischka, badgleymischka.com; Lack of Color seashells straw boater hat ($139), Saks Fifth Avenue locations, saksfifthavenue.com.
Opposite page: Victoria Beckham gown ($2,390), Saks Fifth Avenue locations, saksfifthavenue.com; scalloped collar necklace with diamonds set in 18-karat gold ($13,500), earrings with diamonds and gold ($2,350), Provident Jewelry locations, providentjewelry.com.
72 AVENTURA MAGAZINE
JULY 2023 73
Alexander McQueen Iris off-theshoulder midi dress ($3,690), Eugenia Kim sunny striped sun hat ($395), Christian Dior Dway slides ($890), Saks Fifth Avenue locations, saksfifthavenue.com; Swarovski- and pearl-embroidered starfish bag ($765), Badgley Mischka, badgleymischka.com; aquamarine ring ($4,350), Provident Jewelry locations, providentjewelry.com.
Opposite page: Rib knit silk bralette ($490), pleated chiffon pants ($2,490), Welington box calfskin sandals ($795), Ralph Lauren Collection, Miami, Bal Harbour, ralphlauren.com; Sensi Studio hat ($306), Saks Fifth Avenue locations, saksfifthavenue. com; statement necklace with semiprecious stones and diamonds set in 18-karat white gold ($46,250), topaz cocktail ring with diamond and sapphire accents ($8,995), Provident Jewelry locations, providentjewelry.com.
Stylist: Zlata Kotmina
Model: Maggie Krebs, Select Model Management, Miami
Hair and makeup: Bri Soffa
74 AVENTURA MAGAZINE
Real Estate PROFILES
THE AVENTURA REAL ESTATE MARKET IS HOT AND GROWING FAST.
On the following pages we profile Top Real Estate Professionals who call Aventura home. Whether you are looking for a single family starter home or high-rise views of the Atlantic and Intercoastal, these agents can help you find the home you've been dreaming of.
Promotion
PREMIUM
Real
Estate
Rafael Szydlowski brings to the South Florida real estate market a wealth of experience selling for a multinational Fortune 100, which he combines with his entrepreneurial skills to provide exceptional service in each of his real estate transactions.
Rafael has more than 30 years of experience in sales and studied abroad extensively at the graduate and post-graduate level. Since he joined the real estate industry in Miami, his sales have doubled year after year, making him one of the most successful Realtors in town in a short period of time. Currently, he is the top-selling agent in the area and has earned multiple awards, including the International President's Elite and the International President's Circle at Coldwell Banker Realty.
It was natural for Rafael to join an important real estate brand like Coldwell Banker Realty after leaving the corporate world. In 2022, he was ranked top five in Aventura and top 2 percent of Coldwell Banker agents worldwide. Rafael's reach extends from South Beach to Palm Beach and has helped international and national clients with their real estate needs. His clients range from first-time buyers to seasoned investors, and top executives. His sales cover an array of properties, including single family homes, condominiums, and new constructions.
Rafael and his team's marketing efforts reach hundreds of potential clients every day. His listings are marketed using the most advanced technologies and innovative marketing materials, including professional photography, drones, listing concierge, TV ads, online positioning ads, and more. Rafael's clients recognize him as extremely knowledgeable and highlight his ability to quickly understand their needs. He is a team player and is regarded by his peers as a true professional.
20803 Biscayne Blvd., Suite 102, Aventura
For more information: 786-385-4824 or rafszy@gmail.com
REAL ESTATE PROFILES Promotion
RAFAEL SZYDLOWSKI / RAFAEL SZYDLOWSKI, MBA, PA.
Aventura Specialist
Joseph Castaneda—known by family, friends, and clients as "Joey"—is a real estate professional with more than 20 years of experience in Aventura as a real estate broker and state-certified residential real estate appraiser.
With an unwavering passion for real estate and Aventura, Joey has established himself as the go to expert in Aventura residential real estate. Because he is a certified real estate appraiser and the broker/ owner of Haute Team, a boutique luxury real estate firm, Joey advises his clients better than anyone else, with a deeper knowledge of the real estate market, and specifically, the current market value of the home clients wish to buy or sell.
The marketing reach for your home that Joey and Haute Team offers is second to none. They reach buyers from all over the world searching online for Aventura homes for sale through Google ads. They have built a database of more than 5,000 active users who have registered on their website hauteteam.com which they use to search homes for sale in Aventura. They also have robust print advertising through postcards and the Aventura Magazine
Throughout his career, Joey has been admired for his commitment to excellence and his dedication to providing personalized service to each of his clients. He has earned a reputation for being a skilled negotiator, with a proven track record of securing the best possible deals for his clients.
Whether you're looking to buy, sell or rent homes in Aventura, Joey and his talented team of real estate agents are the go-to experts to help you make the best deals for you and your family.
REAL ESTATE PROFILES Promotion
JOSEPH CASTANEDA / HAUTE TEAM 1000 E. Island Blvd., Suite 2509, Aventura For more information: 305-761-7761 or joey@hauteteam.com
Personalized UNMATCHED
REAL ESTATE Experience
For nearly 30 years, Scott Patterson has established himself as a seasoned real estate professional at Berkshire Hathaway Home Services (BHHS), making him one of the most successful Realtors in South Florida. With his unwavering commitment to his clients, he has become a trusted and respected figure in the South Florida real estate industry.
As a senior VP at BHHS, Patterson's dedication to his clients is evident in his nearly 30 years of service at the same broker. He is a hands-on professional who believes in providing personalized service to every client. When you hire Patterson, you can be sure that you are working with him directly, not just another agent or team member with little experience.
Patterson's expertise in negotiating, marketing, and selling luxury properties is unparalleled. He has been widely recognized as one of the foremost experts in South Florida, thanks to his extensive knowledge of the real estate market and his innovative marketing strategies. Whether you are looking to sell or buy, Patterson will work tirelessly to ensure you achieve the best possible results.
Patterson's commitment extends beyond the sale—he goes the extra mile to ensure that every client enjoys a seamless transition. His dedication has earned him unprecedented long-term business relationships, friendships, and countless referrals from his loyal and satisfied clients, which he values deeply.
Patterson is more than just a real estate professional; he is a market leader, trusted advisor, and skilled negotiator. His unwavering commitment to his clients, extensive industry knowledge, and personalized approach make Patterson a go-to professional within the industry. If you are looking to sell or buy a luxury property in South Florida, Scott Patterson is the real estate professional you can count on.
SCOTT PATTERSON, PA, SENIOR VP BERKSHIRE HATHAWAY HOMESERVICES EWM REALTY
2750 NE 185th St., Suite 101, Aventura
For more information: 954-661-8871 or scottpatterson.com
REAL ESTATE PROFILES Promotion
ISLAND'S WILLIAMS
Top Producing BROKER
Williams Island is a luxurious residential community in Aventura, Florida, known for its stunning waterfront views and top-notch amenities. Williams Island Realty, led by owner Joel Matus at the helm, is the No. 1 leading sales and listing broker for more than 25 years.
A standout feature of Williams Island Realty is its on-site office and concierge golf cart tours, providing buyers and sellers with exclusive insights into the community. With a physical presence on the island, Matus and his team have a unique advantage in understanding the community's nuances and trends. As a resident himself, Matus possesses an in-depth understanding of the lifestyle, amenities, and residents' needs of Williams Island.
Sports enthusiasts will appreciate the club's 15 clay tennis courts, four pickleball courts, and state-of-theart fitness center. The 27,000-square-foot spa offers various services, including dance and aerobic classes, massages, facials, and hair treatments. The Williams Island Marina provides 105 deep water slips for yachts up to 160 feet.
Williams Island is renowned for its social events, with the social club organizing more than 100 events each year. Residents can enjoy holiday parties, fashion shows, art exhibits, and more. The community features three food and beverage venues, including a poolside bar and grill, a Starbucks with a gourmet deli, and The Island Grille, a full-service restaurant. Matus' passion for Williams Island shines through his work, as he has helped countless families find their dream homes on the Island, and he is grateful for the opportunity to do so. Many clients have become lifelong friends, and Matus takes pride in being part of their journey. Whether buying or selling, his unmatched experience and expertise in the community ensure exceptional service. He and his team are ready to assist you in finding your dream home in this idyllic paradise.
REAL ESTATE PROFILES Promotion
JOEL MATUS / WILLIAMS ISLAND REALTY 2600 Island Blvd., Suite CU-1, Aventura For more information: 305-937-7800 or williamsislandrealty.com
TOP TIER
Real Estate
Expertise
Sara Ludmir is a real estate professional with more than 20 years of experience working with Coldwell Banker Realty in Aventura and consistently ranks as one of the region's top professionals. In 2022, she tiered in the top 2 percent of Coldwell Banker agents worldwide. Before working in South Florida, she was a real estate professional at a well-regarded real estate firm in her native Lima, Peru.
Ludmir is known for integrity, diplomacy, and sincerity and strives to be someone her colleagues and clientele can trust. Combining her background in economics, savvy real estate knowledge, and expertise, Ludmir uses unique negotiating skills, pricing strategies, market knowledge, remarkable customer service, and strives to educate buyers and sellers. These qualities have led to her track record of proven results. Ludmir diligently advocates for her clients to accomplish their goals. She also believes in developing trusting relationships by listening, paying attention to details, and comprehending each client's unique circumstances.
Much of her business comes from repeat clients and referrals. "There are many agents out there but to work with Sara Ludmir is a different experience," says one of Sara's valued clients, a sentiment echoed by many others. "She is the epitome of excellence in the real estate business and the customer service she provides is unmatched to all her clients."
Sara knows that in today's market there are many Realtors to choose from—that's why expertise and personalized service are the keys to her success. Sara constantly learns how to provide her clients with the most state of-the-art marketing products, latest technology, global exposure, and connections offered by Coldwell Banker Realty with one goal: "Marketing your properties beyond the standard."
SARA LUDMIR / COLDWELL BANKER REALTY
20803 Biscayne Blvd., Suite 102, Aventura
For more information: 786-256-0817 or saraludmir.com
REAL ESTATE PROFILES Promotion
Estate Royalty Real
Denise Rubin breaks records in the real estate industry, surpassing $2.6 billion in personal sales and dominating the marketplace. Exposure is everything and Denise promotes her listings with innovative and all-encompassing local, national, and international marketing programs unmatched anywhere. Her online and social media presence also effectively places her in front of millions daily. In addition, she is now a cast member on an Emmy Award-nominated TV show The American Dream—Selling Miami, where she showcases her exclusive listings.
Denise is a seven-time Realtor of the Year and has amassed a roomful of awards, including 32 BEST Awards from the Builders Association of South Florida. Despite so many impressive accolades, her relationship with her clients is the ultimate sign of success. Thanks to all her repeat business and referrals, her business is always booming.
Specializing in home buying and selling, from single-family homes and condos to new developments, land, and investment property from South Beach to Palm Beach, Denise delivers attentive service and timely results. From contract to closing, she makes sure every aspect of your transaction is streamlined. Denise is supported by full-time staff and a multilingual team and prides herself on being the best at what she does. Denise is known for getting record-breaking sales prices due to her negotiation skills, experience, and extensive knowledge of the market.
Last year (2022) proved to be an especially strong year for the South Florida market and Denise's best sales year of the decade. Denise has reached the highest level you can achieve—the International Society of Excellence. She is also in the top half of 1 percent of Realtors nationwide. Denise is ranked the No. 1 agent at Coldwell Banker Aventura and No. 6 in the state of Florida.
REAL ESTATE PROFILES Promotion
DENISE RUBIN / DENISE RUBIN GROUP 20803 Biscayne Blvd., Suite 102, Aventura For more information: 305-409-0019 or deniserubin.com
BE IN THE KNOW! DISCOVER AVENTURA'S HOTTEST EVENTS AND HIDDEN GEMS. Sign up now to receive "INSIDER'S GUIDE," Aventura Magazine's weekly eNewsletter. aventuramagazine.com
LUXURY LIVING
IN NORTH MIAMI
For two decades, trusted broker Michael Internoscia has commanded the real estate arena, representing some of South Florida's most prestigious new developments and registering more than $4 billion in managed total sales. Now, the powerhouse with Fortune Christie's International Realty has brought his incomparable experience to ONE Park Tower by Turnberry, a luxury condominium ushering in a new way to live in North Miami. Internoscia is leading sales for the 33-story tower, which will deliver 299 bespoke residences overlooking a 7-acre Crystal Lagoons amenity, surrounded by pristine natural landscapes and open water views.
Set within the 184-acre master-planned community of SoLé Mia, ONE Park Tower by Turnberry offers sophisticated residences ranging from one to three bedrooms, plus a collection of penthouses. Turnberry Development entrusted the design to internationally acclaimed firms, with architecture by Arquitectonica, interiors by Meyer Davis, and landscapes by Enzo Enea.
When it comes to amenities, Internoscia says ONE Park Tower has something for everyone, even the most discerning buyers. "Every detail is designed to offer resort-style, attainable luxury living for families," he says. "The amenities compliment wellness-focused living while anticipating the needs of residents."
A crystal-clear, swimmable lagoon provides a beach with private access, a beachside concierge, and amenities like kayaking and paddleboarding, all just steps away from both casual dining and destination restaurants. The community's healthy lifestyle includes 37 acres of green space with 8 miles of walking trails, two private swimming pools, pickleball courts, and a state-of-the art wellness center, plus access to a 10-acre University of Miami UHealth Medical Center.
ONE PARK TOWER BY TURNBERRY
2411 Laguna Circle, North Miami
For more information: 786-629-1111 or turnberryoneparktower.com
84 AVENTURA MAGAZINE
Seamless Edge Sinks
LUXURY MARKET
TOP PRODUCER
Isabella Holguin is originally from Cali, Colombia, and has resided in Miami since 2000. Isabella has enjoyed success in the real estate industry for 23 years. Specializing in the pre-construction luxury condominium market for the past 23 years, she works with one of the most prominent developers in South Florida—Fortune International Group. There, she was part of the team for the firm's project—Jade Residences at Brickell Bay, Jade Beach, Jade Ocean, sales director at Paramount Bay, 1 Hotel & Homes, and The Ritz-Carlton Residences, Sunny Isles Beach. Now Holguin serves as sales director with the latest project where the most prestigious developers— Fortune International Group and the Château Group—have joined forces to bring The St. Regis Residences, Sunny Isles Beach.
Being bilingual in Spanish and English is very important for South Florida clientele. Holguin values her clients' time and can personally serve all of their needs, knowing that her desire and determination will result in providing the best of service that her clients deserve. She works very closely with her brokers as well and their buyers.
Holguin's hard work and dedication has resulted in career sales approaching $8 billion. Currently she is on site selling The St. Regis Residences, Sunny Isles Beach as part of the development team, with Fortune International Group & Château Group and has sold over $700 million.
ISABELLA HOLGUIN / THE ST. REGIS RESIDENCES, SUNNY ISLES BEACH
18801 Collins Avenue, Sunny Isles Beach
For more information: 786-210-0418 or srresidencessunnyislesbeach.com
86 AVENTURA MAGAZINE
SIP&SAVOR
BOLD FLAVORS, COOL COCKTAILS, AND LOCAL FAVORITES
OPENINGS
LEVEL UP
Miami recently welcomed what may be its best rooftop venue to date, and it's nowhere you'd expect. Proving the Magic City's rooftop scene can thrive beyond the twinkle of downtown's skyline and endless stretches of moonlit beach, Level 6 Rooftop by Ink Entertainment rises above Coconut Grove, delivering sublime views of yacht-studded Biscayne Bay and the lush, artsy neighborhood from six floors up.
The 4,000-square-foot rooftop lounge and restaurant is a feast for the senses, designed by Studio Munge—a firm synonymous with some of the sleekest, most modern design projects across North America. Glass walls envelop a mélange of eco-chic, earth-toned furnishings from three sides, keeping the tropical foliage and placid waters in full view. On the fourth side, a colorful 3D tile wall by artist Ben Medansky speaks to Miami's multiculturalism and arts scene.
Cocktails lean heavily on fruits and herbs (we recommend the vodka-forward Grovey
Beats with strawberry, dragonfruit, and rose syrup) while the cuisine skews contemporary Spanish with a mix of lighter tapas and heartier sharing plates. Menu standouts include the hamachi crudo with jalapeño, basil, kalamansi, bulgur cracker, and yuzu kosho; the verde salad comprised of escarole, frisée lettuce, pistachio, manchego, pickled raisin, and radish dressed in a mouthwatering lemon vinaigrette; and the paella de mariscos, a traditional skillet of Spanish bomba rice, sofrito, Argentinian shrimp, scallops, mussels, and lemon. (level6miami.com) –Paul Rubio
JULY 2023 87
BRANDON BARRÉ
BRANDON BARRÉ
DRINK UP
Summer SIPS
THIS JULY, DISCOVER FOUR NEW AND NOTEWORTHY SPIRITS WITH SERIOUS MIAMI VIBES
BY PAUL RUBIO
SOTO X YAMAGATA
MASAMUNE OMACHI
KIMOTO JUNMAI DAIGINJO
Though crafted in Japan, Soto Sake is a "made in Miami" success story—owned and managed by longtime Miami resident Billy Melnyk, an entrepreneur heralded for his charitable efforts with the Humane Society of Miami, Pérez Art Museum Miami, and Little Haiti Community Center, among others. Following multiple awards for his sakes, Soto Junmai and Soto Junmai
Daiginjo, Melnyk and his co-founder, Dan Rubinoff, teamed up with renowned Sake Samurai Michael Tremblay and Japan's illustrious Mitobe Sake Brewery to yield the first in a series of next-level collaborations: the Soto x Yamagata Masamune Omachi Kimoto Junmai Daiginjo. This limited-edition luxury product stems from Japan's oldest sake heirloom rice strain (omachi) and is brewed using the traditional kimoto method, then bottled from a single tank. Naturally, Soto selected its hometown as the first place to carry the small-production creation, which is best served chilled and neat. Order it at Miami hot spots Komodo, Katsuya, and Gekko, where the servers are typically well-versed in which dishes pair best with the sake. For an at-home experience, grab a bottle at Maison Mura in downtown or 305 Wines in Palmetto Bay. It is priced at $150 for a 720 ml bottle. (sotosake.com)
CINCORO TEQUILA
The latest celeb-backed tequila to makes waves in Miami arrives courtesy of five NBA owners (including Michael Jordan), who united to develop a proprietary quintet of expressions (blanco, reposado, añejo, gold, and extra añejo) steeped in 100 percent Blue Weber agave from both the highland and lowland regions of Jalisco, Mexico. Much of the (deserved) local hype is due to its widespread campaign at F1 Miami 2023 and its noteworthy activations in between the races, including tasting and caviar pairing sessions in The Paddock Club. It is priced at $83 to $1,800 for a 750 ml bottle. (cincoro.com)
CELOSA TEQUILA
Co-founder José Beckmann, the twelfth generation in a tequila-making family and descendant of Don José Antonio de Cuervo, chose the Magic City (mixology institution Lost Boy Dry Goods to be exact) as the launch point for his exquisite pink tequila, which gains its tinted color and subtle fruity flavor profile from aging in used French oak red wine barrels that once housed Pinot Noir and Cabernet Sauvignon. The single-estate joven rosa tequila is produced from sevenyear-old, 100 percent Blue Weber agave and packaged in the type of high-design bottle that would make any house guest celosa (or "jealous"). Sleek, tall, and edgy, capped with an artisan-crafted black marble sphere, each 750 ml bottle is priced at $130. (celosatequila.com)
UNA VODKA
Founder, CEO, and Miami resident Leticia Fernández de Mesa combines her passion for art and palate for edible flowers in this ultra-premium floral vodka, which is smooth enough to sip alone or as the star ingredient in a cocktail. Una is crafted in Florida and uses 100 percent American corn vodka infused with California begonias, Florida orange blossoms, and Madagascar vanilla flowers—all packaged in an artistic bottle (the current iteration was created by Spanish artist Fabia Rodi and features a keepsake crystal rose stopper). Try it in a Purple Rain Martini at Greenstreet Café in Coconut Grove or order your own beautiful bottle online. It is priced at $43 for a 750 ml bottle. (unavodka.com)
88 AVENTURA MAGAZINE SIP&SAVOR
« «
«
MEXICAN
MEZZE
TALENT SHOW X
Celebrity chef Lorena Garcia has partnered with noted Miami-based chef Rishi Kumar to spice up the menu at her signature Latin restaurant, Chica Miami, with elevated Mexican flair—and the results are electrifying. Here, we share three starter highlights from this foodie-forward collaboration in the historic MiMo district. (chicarestaurant.com) —P.R.
This must-try spread of dips includes Yucatecan pumpkin seed hummus, Oaxacan pasilla salsa, a salsa negra–baked goat cheese spread, and guacamole, all served with tostada pieces and crudités.
XHIBISCUS AND STRAWBERRY KING SALMON AGUACHILE
Discover a memorable sweet-meets-smoky-meets-spicy taste sensation with this quasi-crudo dish featuring lightly charred slices of king salmon and strawberries, all marinated in a flavorful aguachile and topped with avocado and hibiscus chile crisps.
OYSTERS BLOODY MARIA
These composed oysters are what raw bar dreams are made of. A half dozen East Coast oysters are dressed in a mezcalinfused Baja sauce and topped with finely diced pickled carrots, corn, and Tajín
JULY 2023 89
COLLAB
Open Daily for Lunch and Dinner beginning at 12pm 2775 NE 187th Street #1 - Aventura, Florida - 305.932.8080 11768 N Kendall Drive - Kendall, Florida - 305.275.9003 Asian Delights, Exotic Japanese & Tasty Thai
DESSERTS
I Scream, You Scream
It may be known as the place for just-baked colossal cookies and dreamy cakes, but Fireman Derek's Bake Shop is gaining traction for its sweet side hustle as an ice cream parlor that whips up frozen treats fashioned after its baked goods. Visitors to the shop's locations in Wynwood and Coconut Grove can try flavors such as white chocolate guava cookie dough, Oreo cheesecake, carrot cake, chocolate brownie with caramel swirl, and more. While it's possible to enjoy the good stuff in a cup or waffle cone, our favorite indulgence is the off-menu ice cream sandwich: your choice of two cookies plus a scoop sandwiched in between. We recommend the white chocolate guava cookie dough ice cream between two guava white chocolate chip cookies. It's the perfect excuse to celebrate two summer holidays in one: National Ice Cream month (July) and National Sandwich Month (August). (firemandereks.com) –P.R.
90 AVENTURA MAGAZINE SIP&SAVOR
MIAMI CHILL
For a break from downtown's often over-thetop scene, try Moxie's, a convivial modern American restaurant in Mary Brickell Village that's a popular happy hour spot and a cozy haunt for chowing down minus the Miami hoopla. The crowd still skews easy-on-theeyes, but they're here to kick back a few with friends and perhaps watch a game, rather than stand, pose, and slowly sip Mango Margaritas (a potent mix of Ghost Tequila, mango puree, and fresh lime juice)
and Fusion-Fashioneds (a spirit-forward blend of Toki Japanese Whisky, Knob Creek Rye, cane syrup, and double bitters with orange and lemon twists) for the 'gram. A straightforward and value-conscious menu promises a mix of familiar light fare and hearty cuisine. Standouts include cashew chicken lettuce wraps, chipotle mango chicken, short rib bolognese, and the deconstructed salmon and avocado Cobb salad featuring a thick disk of crisp iceberg lettuce coated in ranch and sun-dried tomato dressing then stacked with rustic croutons, feta, hard-boiled eggs, avocado, salmon, and bacon. (moxies.com) —P.R.
JULY 2023 91
DINING
The tuna sushi stack (inset) and deconstructed salmon and avocado Cobb salad (left) are two of the more unconventional items at Moxie's.
MINDFUL MIXOLOGIST
Tropical Delight
COOL OFF WITH THIS REFRESHING BLEND OF TEQUILA AND PINEAPPLE JUICE
BY JULES ARON
July always starts with a bang as we gather to celebrate our nation's independence with parades, picnics, and fireworks. The dog days of summer are back, and the festivities are as hot as the weather. July boasts some more unique honorifics as well: National Grilling Month, National Ice Cream Month, National Bikini Day (July 5), and National Tequila Day (July 24) among them. If the latter entices, there's no shortage of ways to enjoy the popular Mexican spirit and toast its rich history.
Tequila dates to the sixteenth century. Legend goes that a lightning bolt struck a fi eld of agave plants, setting them on fi re. The fl ames heated the agaves, giving them a sweet taste and a warming aroma that lent well to fermentation.
The margarita and the paloma might be the most popular tequila drinks in the United States and Mexico, respectively, but there are countless ways to savor the spirit's various expressions. The Gabriel in downtown Miami serves both a classic margarita and the Yachtsman, which marries aged tequila with fresh pressed pineapple juice.
The Yachtsman Ingredients
1 1/2 oz. Eleven20 Añejo Tequila
1/2 oz. agave simple syrup
1/2 oz. lime juice
2 oz. fresh pressed pineapple juice
Mint sprig and/or dehydrated pineapple slice for garnish
Add all the ingredients to a shaker with ice. Shake well and strain into a glass with fresh ice. Garnish with a mint sprig and/or dehydrated pineapple slice.
92 AVENTURA MAGAZINE SIP&SAVOR
FRANCESCACOVIELLO
X «
COURTESY OF ELEVEN20 TEQUILA
SUBSCRIBE TODAY aventuramagazine.com/qr AVM_2023_PrintAd_Subscription Ad_Half Vert.indd 1 10-Apr-23 17:52:23 Leonard Pianko M.D FACC Graduate of Mount Sinai Medical School. Voted "Best Doctor" by Castle Connolly. Board Certified in Internal Medicine & Cardiovascular disease. Best of VIP care. House calls, nursing home & assisted living visits. Accredited Nuclear Stress, Ultrasound & Echo Labs. We love our and it shows patients Aventura Cardiovascular Center 21097 NE 27th CT., Suite 110, Aventura, Fl 33180 305.932.2441
PRODUCT SHOWN: YOLONDA SECTIONAL
PRODUCT SHOWN: MANCHESTER BEDROOM SET
AVE
33020
(754)703-5225
3600B N 29TH
HOLLYWOOD FL
T:
HOME
INTERIORS
REMARKABLY RIO
When it comes to interior design, some homeowners have to be pointed in the right direction while others know exactly what they want. Just ask Jessica Jaegger of Jaegger Interior Design, who deals with well-informed customers often—most recently during a transformation of a forty-eighthfloor penthouse at The Ritz-Carlton Residences in Sunny Isles Beach.
The homeowners, a Rio de Janeiro–based tech entrepreneur and his wife, purchased the 5,000-square-foot residence with five bedrooms and six baths as a vacation home. Their design directive? Palm trees, bold colors, and beach home sophistication. Or, as Jaegger puts it: "They wanted many of the references of their native Brazil, so I began to think a lot about tropical modern architecture. "
A Rio native herself, Jaegger spoke the clients' language in more ways than one. By the time the pre-construction condo was delivered, the designer already had a plan in place. "I love to work with natural materials and organic textures, so lots of wood, lots of stone, lots of natural fibers," she says. Jaegger opted for Santa Caterina Italian travertine for the common area floors. Once the neutral canvas was established, Jaegger selected furnishings by brands from Artefacto to Minotti. An art collection with pieces by Manolo Valdés and Carlos Cruz-Diez complete the aesthetic. The residence's million-dollar views do the rest.
The project's biggest surprise came just as Jaegger had scheduled to have nearly 2,000 square feet of white oak slat panels affixed to the ceiling. "We had to completely demo all of the ceilings ... and redo the structure of the ceiling to be stronger," she recalls.
The end result? A sky-high home that's both Rio-inspired and homeowner-approved. (jessicajaegger.com) —Riki Altman-Yee
JULY 2023 95
FROM CITY TO SHORE, THE FINE ART OF MIAMI LIVING
DENILSON MACHADO
BY DESIGN
THE ART OF ACCESSORIZING
HOW TO STYLE AND ACCESSORIZE YOUR HOME LIKE A PRO
BY ALENA CAPRA
In many ways, home decor is like fashion: The addition of accessories offers the final, finishing touch that completes any look. Sometimes, it's a matter of regrouping items into the right arrangement to achieve that pulled-together effect. Make accessorizing your home a cinch with these tried and true tips. (alenacapradesigns.com)
ON THE TABLE
The coffee table or cocktail table provides one of the best opportunities for styling. I like to use zones to create drama and order. Set up two or three different areas on the table to group your accessories. Leave some space between them to allow the eye to rest. Try placing one zone in a more forward position than another. Or consider putting a large tray on the table and grouping your accessories within it. Some great accents include books (two books stacked with a beautiful object on top gives attractive height to a table), a plant or floral element (orchids are always a popular choice), and grouped decorative items that catch your interest.
PILLOW Talk
Nothing completes a room like accent pillows that add pattern, texture, and color. Consider arranging a few pillows in each corner of the sofa—either of the same size or with a back pillow that is a few inches larger. If you're working with a sectional, use additional pillows in the corners. On swivel chairs or club chairs, add a lumbar pillow. Throw blankets are another way to introduce a pop of color (and you can never have enough of them). Try a throw folded or draped over the chaise portion of a sectional or on the corner or the arm of a sofa.
SHELFIE STYLE
When you're looking to achieve that picture-perfect "shelfie" moment on your bookshelves, it's all about proper placement. Think about the items you want to incorporate and aim for variety—photo frames of varying sizes, small sculptural objects, decorative books, vases, and even greenery. I love to layer items and create height variations. Remember that the entire length of each shelf doesn't need to be fi lled; a few small accessory groupings is best.
96 AVENTURA MAGAZINE HOME
X
DARRYL
ALAN BARRY
ALAN BARRY
NOBLES
S E R ANE DNA YLLIL DARRYL NO B L E S
SERENA AND LILLY
ELEMENTS
GOLD RUSH
SURPRISE AND DELIGHT WITH STROKES OF THIS METALLIC HUE
BY LIZA GRANT SMITH
FRENCH TOAST
Available in black or white, Quoizel's Balsam chandelier ($450) nods to Parisian style with its quatrefoil shape and bold finish. Lighting Depot, Pembroke Pines (lightingdepot.net)
LIGHT TOUCH
Designer Susan Connor of P&H Interiors transformed this space with a whisper of gold. "This bedroom is nothing short of inviting with its neutral palette," Connor says. "Adding a touch of gold adds warmth to the space. Mixing in [a] metallic wall covering adds interest and texture while the lighting, mother-of-pearl nightstand drawer fronts, and bench metal frame add depth to the clean-lined furnishings. It's the simplistic touch of gold that makes you want to jump right in." Coral Springs(pnhinteriors.com)
PATTERN PIZZAZZ
Oly Studio's Kaleidoscope
mirror ($2,275) is a stunning accent for an underpopulated wall. Fine Line Furniture & Accessories, Coral Gables (finelinefurniture andaccessories.com)
JUST DESERTS
STAND AND DELIVER
An Aztec gold base and drawer handles adorn the John-Richard Cordesnightstand ($3,285), which is finished in beluga with gold cerusing. Judith Norman, Hollywood (judithnorman.com)
the signature scent
As unique as the animal it depicts, L'Objet Haas Mojave Unicorn candle ($595) features 24-karat gold detailing and a signature scent rich with dry, woodsy notes. Violetas, Coral Gables, Miami (violetashome design.com)
BORDERING ON FABULOUS
Anna Weatherley's hand-painted porcelain dinner plates with 24-karat gold borders ($128 each) will add oomph to any place setting. The Island Shop,
Key Biscayne (theislandshop.com)
STAR PITCHER
Inspired by the beaches of Truro, Cape Cod, Michael Wainwright's Truro collection, including this contemporary pitcher ($100), captures the mood of shifting ocean, wind, and sand. Casa Maria, Coral Gables (casa mariaonline.com)
BLING RING
The print on this Lapis Metallic Euro pillowcase ($175, pillow insert sold separately) by John Robshaw is hand-blockprinted in gold and silver to achieve a subtle sparkle. Mantra Furnishings, Dania Beach (mantrafurnishings.com)
JULY 2023 97
TROY CAMPBELL
Apioneer restaurant in the heart of North Miami; Perl by Chef IP (2420 Northeast Miami Gardens Drive) was born from a desire to revive Miami's fine-casual dining scene. Our menu combines influences from Mediterranean and Japanese fare with Chef & owner, Isaac Perlman's signature touch. Some of our distinct dishes include a Roasted Maitake mushroom with black garlic and yuzu, a seared wild sea bream filet with miso butter, and a wasabi-truffle caesar salad. Chef IP has elevated everyday cuisine by using the finest ingredients to combine intricate flavors with impeccable techniques. With a space thoughtfully designed to become a home away from yours. Perl welcomes the community for everything from a casual luncheon to a night on the town.
Chef IP and his team also house a private event company with 10+ years of experience. They specialize in everything from intimate dinner parties to large corporate events, anywhere from their home restaurant, their rooftop overlooking the Aventura Skyline, or as intimate as your home.
For more information please call 786 638 1392 or email info@perlrestaurant.com.
PROMOTION
Photos by Zina Perlman
SOCIAL STUDIES
SEEN ON THE SCENE IN SOUTH FLORIDA
FASHION'S NIGHT OUT
WHO: Ralph Lauren WHAT: Celebration of the new Ralph Lauren concept store in the Design District WHERE: Private residence, North Miami HIGHLIGHTS: While enjoying views of Biscayne Bay and the Miami skyline, guests were treated to a performance by Leslie Grace.
JULY 2023 99
ZACH WEISS, MARC TROISI
MELISSA BARRERA, TAYLOR ZAKHAR PEREZ1
CAROLINA LINDO, VITA SIDORKINAMORABITO, MARTHA GRAEFF
ALICIA PETTITT, GEORGES COUPET
OMER AND JENNIFER HOREV
NANE MILLER, JENNY LOPEZ, SABRINA E GONZALEZ MICHELON
WRE, GETTY
MAXINE SCHIFF, DANIELA BOTERO, INGRID SCHNEIDER, EVA GARZON EVELYN MENIN, MANOELA BURSTYN
SOCIAL STUDIES
START YOUR ENGINES
WHO: Formula 1 WHAT: Crypto.com
Miami Grand Prix WHERE: Miami International Autodrome at Hard Rock Stadium, Miami Gardens HIGHLIGHTS: Driver Max Verstappen made a dramatic late-race pass on teammate Sergio Perez to take the victory in front of a sell-out crowd of 270,491 fans.
100 AVENTURA MAGAZINE
TOM CRUISE
SHAKIRA
MICHELLE RODRIGUEZ, LUDACRIS
MAX VERSTAPPEN
VIN DIESEL
FORMULA 1 CRYPTO.COM MIAMI GRAND PRIX
DJ KHALED
RACE WEEK ROUNDUP
1. Sirius XM and Chase Sapphire brought in A-list musical talent for F1 weekend, with concerts including Trina, The Jonas Brothers, and Maluma.
2. The Ritz-Carlton, Marriot Bonvoy, and the Mercedes-AMG Petronas F1 team hosted "A Legendary Affair" at The Ritz-Carlton, South Beach.
3. Guests of The Ritz-Carlton cheered on Mercedes AMG-Petronas F1 team drivers from The Ritz-Carlton Silver Arrows Lounge.
JULY 2023 101
1 1 1 22 2
4 4
4. Scenes from the exclusive F1 Paddock Club
3 3
KAROLINA KURKOVA KELLY BLANCO
TIM HARDAWAY JR., LAMAR TAYLOR
JODIE TURNER-SMITH BROOKLYN BECKHAM
TRINA
THE JONAS BROTHERS MALUMA
COURTESY OF THE RITZ-CARLTON
SOCIAL STUDIES
SENDING SUPPORT
WHO: All Hands and Hearts WHAT: Love in Action Gala WHERE: Klaw Miami HIGHLIGHTS: Guests came together to raise funds and awareness for the organization's work in Ukraine and Poland. The evening included a candlelit moment of silence in memory of conflict victims.
102 AVENTURA MAGAZINE
SESTILIO PACIOTTI, ANGELLIQUE BARAYEVA, CONSTANCE TAWILIAN, JEAN-BAPTISTE MAILLARD
SIOBHAN MCRAE, CRISTY CORTES, JESSICA THOMPSON, ASIA BAEZ
ANTHONY GONZALEZ, ANASTASIYA ARINA
ROBERT CURRAN, OLEKSANDR KRYLOV, YULIA TSUKANOVA, PETRA NEMCOVA
JON AND LUZ MARÍA IRURETAGOYENA
BRUNO PINA
VYACHESLAV MURMANOV, MARIA GOLUBIEVA
AREAS
JULY 2023 103
• EMPLOYMENT-BASED VISAS • INVESTMENT VISAS • EXTRAORDINARY ABILITIES VISAS • LABOR CERTIFICATION • STUDENT VISAS • FAMILY BASED VISAS/ ADJUSTMENTS • ASYLUMS • NATURALIZATIONS • DETENTION AND REMOVAL • VICTIMS OF DOMESTIC VIOLENCE • VISAS FOR CRIMINAL ACTS WITNESS • AUTOMOBILE ACCIDENTS • SLIP/ FALL INCIDENTS • PRODUCTS LIABILITY • PRE/POSTNUPTIAL AGREEMENTS • DIVORCES • PATERNITY/ CUSTODY • CHILD SUPPORT/ ALIMONY IMMIGRATION PERSONAL INJURY FAMILY LAW ELIZABETH AMARAN, ESQ. ATTORNEY AT LAW FREE CONSULTATION Payment Plans Available (305) 931.3500 ELIZABETH AMARAN, ESQ. Aventura View 2999 NE 191st Street Suite 704 Aventura, FL 33180 *HIRING AN ATTORNEY IS AN IMPORTANT DECISION AND SHOULD NOT BE BASED SOLELY ON ADVERTISEMENT. BEFORE YOU MAKE A DECISION, REQUEST FREE WRITTEN INFORMATION ABOUT OUR QUALIFICATIONS AND EXPERIENCE. •EMPLOYMENT-BASEDVISAS•INVESTMENTVISAS•EXTRAORDINARYABILITIESVISAS •LABORCERTIFICATION•STUDENTVISAS•FAMILYBASEDVISAS/ADJUSTMENTS •ASYLUMS•NATURALIZATIONS•DETENTIONANDREMOVAL•VICTIMSOFDOMESTIC VIOLENCE•VISASFORCRIMINALACTSWITNESS•AUTOMOBILEACCIDENTS •SLIP/FALLINCIDENTS•PRODUCTSLIABILITY•PRE/POSTNUPTIALAGREEMENTS •DIVORCES•PATERNITY/CUSTODY•CHILDSUPPORT/ALIMONY•ENFORCEMENTACTIONS AT We Speak English Spanish Russian AMARAN, ESQ.
OF PRACTICE
WILLIAM ABADIE
EVERARDO AND MARCIA VIDAURRI
DAVID AND GAY CAMPBELL
IRYNA TESLYUK
BRUNO PINA
OLEKSANDR KRYLOV, ALISA ATAYANTS, MARIA GOLUBIEVA, VYACHES V MURMANOV, PETRA NEMCOVA, YULIA TSUKANOVA, YULIA ASTAHOVA
LAST LOOK
BUGGING OUT
From its famous walls to its galleries and beyond, Wynwood is known for its unique art vibe. Now the 'hood is offering an artinspired way to travel via The Lady Buggies —a fleet of electric art cars bedecked in a dazzling array of LED lights and equipped with thumping sound systems. Artist Yarrow Mazzetti created the insect-evocative vehicles and launched them in Miami this year. He says he has a fascination with "taking a blank box and transforming it into an awe-inspiring spectacle," and brought what he calls "America's first public art car experience" to Wynwood after designing and building custom art cars for private clients. Each guided tour can host four passengers per buggy; book your excursion for the "flyest" look at Wynwood's many wonders. (theladybuggies.com) —Kristen Desmond LeFevre
104 AVENTURA MAGAZINE
See Wynwood's sights by day or night in one of The Lady Buggies' Instaworthy art cars.
DESIGNED FOR INDULGENCE IMPECCABLE ACCOMMODATIONS, SPECTACULAR SERVICE, FOUR CHAMPIONSHIP GOLF COURSES, A REJUVENATING SPA, AND A TROPICAL POOLSIDE OASIS. WE SET THE STANDARD IN LUXURY GETAWAYS. 4400 N.W. 87TH AVENUE MIAMI, FL 800.713.6725 TRUMPHOTELS.COM/MIAMI Florida residents enjoy exceptional savings with up to 20% off our best available rate. OFFER INCLUDES KIDS 6 & UNDER EAT FREE | PREFERRED GOLF RATES It's Time For A Well-Deserved Staycation