The Art & Design Issue
KATHARINA GROSSE, OHNE TITEL, 2014, NANCY A. NASHER AND DAVID J. HAEMISEGGER COLLECTION. WHERE FASHION ART DINING CULTURE COMMUNITY INTERSECT
eggersmann Kitchens | Home Living eggersmannusa.com new york | dania beach | houston | dallas | chicago | los angeles | toronto | pittsburgh | scottsdale | sand city | maui | los cabos 1616 Hi Line Drive, Suite 100 | Dallas, TX 75207 | 214.741.1100
why settle for ordinary when you can experience excellence eggersmann since 1908
KRAUTGARTNER LEMAYMARTIN HERRINGTON BLOCHBARBER GOLDHAMMERBLUETTCZERSKA KIMMERLYCOLLAZOKHABBAZ
NEUMANOISHI MUHSPATELMORRISPEREZ Christopher Martin christophermartingallery.comGallery 1533 DRAGON STREET | DALLAS | 1.214.760.1775 Aspen | Dallas | Houston | Vail SIRVETVAN ZEIJL WRUBEL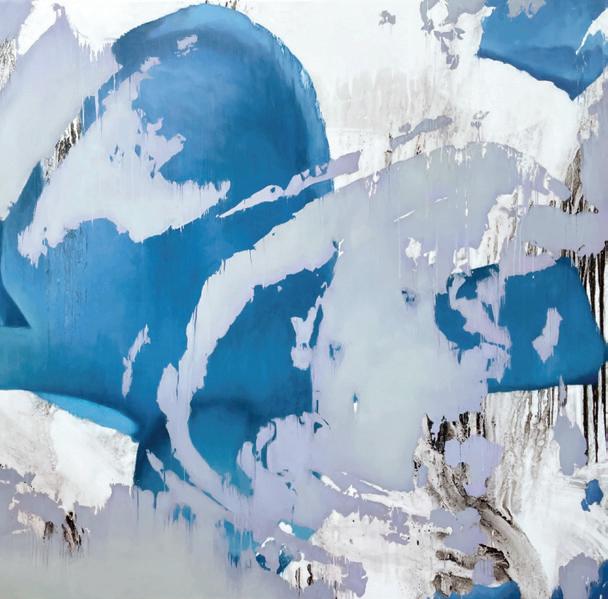 PLUG IN TO ONE AGENT. LIGHT A NETWORK OF 24. They bring this city to life like no other group. In a spirit of collaboration that has propelled some of Dallas' most legendary real estate transactions, this premier networking group continues to do what it does best—connect people and properties. What does that mean for you? A more expertly facilitated sale of your prized property. A more perfectly matched home for your next move. Twenty-four of the most admired and knowledgeable real estate professionals in Dallas come together to put their resources and their vast experience to work for you. Insider information, off-market properties, Dallas' most exquisite estates—all leveraged for your benefit. Thinking of a change? Put the Masters of Residential Real Estate to work for you.
FRONT ROW : JACKIE MCGUIRE , Compass SUSAN BALDWIN , Allie Beth Allman and Assoc. MICHELLE WOOD , Compass AMY DETWILER , Compass MADELINE JOBST, Briggs Freeman Sotheby's FAISAL HALUM , Briggs Freeman Sotheby's EMILY RAY-PORTER , Dave Perry-Miller Real Estate JOAN ELEAZER , Briggs Freeman Sotheby's BURTON RHODES , Compass DORIS JACOBS , Allie Beth Allman and Assoc. EMILY PRICE CARRIGAN , Emily Price Carrigan Properties FRANK PURCELL , Allie Beth Allman and Assoc. SUSAN MARCUS , Briggs Freeman Sotheby's BACK ROW : CHAD BARRETT, Allie Beth Allman and Assoc. BECKY FREY, Compass JONATHAN ROSEN , Compass RALPH RANDALL , Briggs Freeman Sotheby's KYLE CREWS , Allie Beth Allman and Assoc. ERIN MATHEWS , Allie Beth Allman and Assoc. TOM HUGHES , Compass STEWART LEE , Dave Perry-Miller Real Estate PENNY RIVENBARK PATTON , Ebby Halliday Realtors MARK CAIN , Compass RYAN STREIFF, Dave Perry-Miller Real Estate
TERRI PROVENCAL Publisher / Editor in Instagramterri@patronmagazine.comChiefterri_provencaland patronmag EDITOR'S NOTE August / September 2022 KorshakStanleyDoyle,JeannaStylingBoole,TimPortrait
10 PATRONMAGAZINE.COM
Our cover story fully embodies the theme of The Art & Design issue. Erin Mathews called me one day, eager to tell me about her client's beautifully restored home and art collection, often loaned to museums. I jumped in the car to meet her. Chad Dorsey flexed his design prowess to strikingly enrich the blue-chip collection through his elevated design. Builder Randall Underwood respectfully navigated the roots of the home, which was constructed in 1919 and renovated several times since. A curvaceous staircase sets the tone in our next home feature. In Every Step of the Way, natural light gambols across the polished plaster, adding to its sculptural sense. Elaine Raffel details the efforts that went into designer Niki Samuel's home, which is layered with her own artwork alongside that of local and international artists. It is impossible to overstate how widely known The Rachofsky Collection is. And Cindy and Howard Rachofsky are equally regarded for bringing agency to the arts through TWO x TWO for AIDS and Art. In 25 Years of Collecting , a selection of extraordinary work by internationally admired artists traces their collecting history. It's a story about the exhibition of the same name which opens at The Warehouse on August 26. Do make time for this show curated by Allan Schwartzman, principal of his eponymous advisory firm. Find poetry in Ryo Nishimura's large-format monoprints on paper, which are described by gallerist Peter Augustus as having "the most intricate and velvety texture I have ever seen." The works are literally derived from the rich landscape of the artist's native Japan. Nishimura's show opens September 10. Nairobi-based artist Kaloki Nyamai's powerful work murmurs with longing in his upcoming show Moments I wished I had, opening at Keijsers Koning August 27. His beautifully rendered unstretched canvases, skillfully stitchedtogether, allow the threadwork to drape, adding further dimension. Gallerist Bart Koning says of the Kenyan narrative, there is "…a lot of tearing apart within society, and he feels that the sewing brings those stories together— sewing up the wounds…" Nyamai's work is included in the Kenyan Pavilion at the Venice Biennale. Haven't made it there yet? Challenging convention, The Milk of Dreams remains on view through November, so there's still time. Brian Allen takes us along on his own journey through the manifold pavilions in A World Reinvented Multidisciplinary artist Laurie Anderson spent her summer as artist-inresidence at the Elaine de Kooning House and Studio founded by Chris Byrne. He chats with the artist about The Weather, an immersive audio-visual exhibition closing this month at the Hirshhorn Museum, and her return to painting while at the historic home. In Sculpting A Landscape , we stroll with Glenn Bonick through the minimally appointed grounds, save for the sculpture, at the home of Christen and Derek Wilson. Also in Space, we caught up with Corey Damen Jenkins, an AD100 and Elle Decor A-List designer who collaborated on a fashioninspired slab collection with Aria Stone Gallery. Next, take a look at two scrumptious kitchens in Sky-High Entertaining and Drama in the Kitchen. And we revisit Cartier and Islamic Art: In Search of Modernity through an architectural lens at the Dallas Museum of Art. While the jewelry itself dazzles, the ingenuity behind the exhibition is equally stunning. Finally, Ahead of Design takes us to the cobblestone streets of Tribeca to meet time-honored maverick Cristina Grajales, whose current show, Robert Wilson: A Boy From Texas, will make you put your cell phone away.
Fittingly, a fun design element is also included in fashion: wallcoverings, which continue to benefit from a huge resurgence in recent years. Find seasonal looks combined with wallcovering by local artists in Never a Wallflower Furthermore wraps up this issue with a new event: WestEdge Design Fair. Get ready to unleash your inner designer.
– Terri Provencal
DALLAS | MIAMI | LAGUNA NIGUEL 1700 OAK LAWN AVE, #200 | DALLAS@MARKOWICZFINEART.COM | 214.200.3288 Since 2010, Markowicz Fine Art has showcased an array of established international artists such as Andy Warhol, Tom Wesselman, Carole A. Feuerman, and Fernando Botero. Additionally, the gallery represents emerging artists with exceptional creative talent such as Idan Zareski, L'Atlas, Leo & Steph, Lyès-Olivier Sidhoum, and progressive street artist, Kaï. Visit us in the Dallas Design District, Laguna Design Center and the Miami Arts District. New Collection Now on Display in Dallas and Laguna Niguel Carole A. Feuerman & Annalù
12 PATRONMAGAZINE.COM 6076 CONTENTS 1 60FEATURESMASTERPIECE IN THE MAKING Early 20th-century home provides a palette for 21st-century art. By Nancy Cohen Israel 68 25 YEARS OF COLLECTING The Warehouse celebrates the 25th anniversary of building The Rachofsky Collection with a show curated by Allan Schwartzman. By Ali Nemerov 76 EVERY STEP OF THE WAY Anchored by a contoured staircase, design and art blend in Niki Samuel's Byhome.Elaine Raffel 84 NEVER A WALLFLOWER Summer slips into fall with style for every occasion. Photography by Luis Martinez; creative direction and styling by Elaine Raffel 68 84 On the cover: A Marc Newson console sits beneath Andy Warhol's iconic Jackie . An Allied Maker chandelier, a stool from Maison Gerard, and a gray rug from The Rug Company complete the arrangement. Interior design by Chad Dorsey. Photograph by Douglas Friedman. Styling by Jenny O'Connor.
214.854.3970|FORDTOM COMPLIMENTARY VALET PARKING, PERSONAL SHOPPING, CAR SERVICE AND WIFI ALEXANDERAKRIS McQUEEN ALICE + PARTIALZEGNAVERONICAVANVALENTINOTRINATORYTOMTHEORYTHEROLEXRALPHRAGPETERPANERAIMIRONMARKETMADISONLOVESHACKFANCYLOROLELELELALEJIMMYJAMESHERMÈSHARRYHADLEIGH'SGOYARDFRAMEFENDIETRODIORCHRISTIANCHANELCELINECARTIERCAROLINABRUNELLOBERETTAAUDEMARSOLIVIAPIGUETGALLERYCUCINELLIHERRERALOUBOUTINWINSTONPERSECHOOLABOROSESADOUGHIPIANACROSBYMILLAR&BONELAURENCONSERVATORYFORDBURCHTURKCLEEF&ARPELSBEARDSTORELISTING DALLAS' OPEN-AIRPREMIERSHOPPING AND DINING DESTINATION
14 PATRONMAGAZINE.COM 504044 CONTENTS 2 241610DEPARTMENTSEditor'sNoteContributorsNoted Top arts and culture chatter. By Anthony Falcon Fair Trade 40 PETER AUGUSTUS FINDS HIS GROOVE This gallerist and Dallas Art Fair exhibitor is just getting started. Interview by David Liu 42Contemporaries LAURIE ANDERSON TALKS ABOUT THE WEATHER The multimedia artist speaks of John Cage, telling the national story, and abstract things. Interview by Chris Byrne 44 A WORLD REINVENTED Venice Biennale's The Milk of Dreams offers a surrealistic look at past and present. By Brian Allen 46StudioINTRODUCTORY REMARKS Keijsers Koning scores with Moments I wished I had, Kenyan artist Kaloki Nyamai's first solo exhibition in the US. By Steve Carter 48SpaceSCULPTING A LANDSCAPE By Peggy Levinson 50 FASHION-FORWARD STONE By Terri Provencal 52 SKY-HIGH ENTERTAINING By Peggy Levinson 54 DRAMA IN THE KITCHEN By Peggy Levinson 56 DESIGNING AN EXHIBITION By Terri Provencal 58 AHEAD OF DESIGN By Terri Provencal 92BespokeHATS OFF TO COWGIRLS Design-your-own Stetson at Flea Style. By Elaine Raffel 93AtelierPIERCING GOOD LOOKS Maria Tash brings her savoir faire to NorthPark Center. 94ThereCAMERAS COVERING CULTURAL EVENTS 96Furthermore BY DESIGN WestEdge Dallas eschews a trade-show format. By Elaine Raffel 93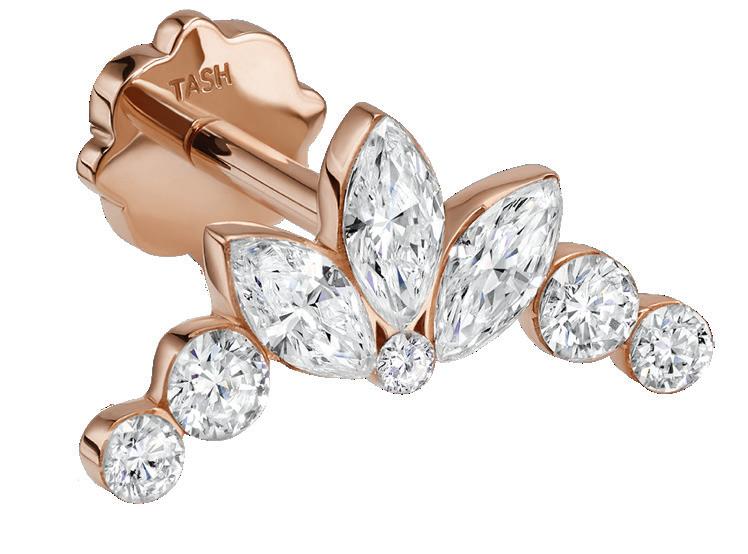 HOUSTONDALLASATLANTATOOTSIES.COM ET OCHS
CONTRIBUTORS
PhotographySuttonJohn CHRISTENSENLAUREN has over two decades of experience in advertising and marketing. As a principal with L+S Creative Group, she consults with a wide variety of nonprofit organizations and businesses in many sectors, including retail, real estate, and hospitality. Lauren is a Dallas native and a graduate of SMU with a BA in advertising. Her clean, contemporary design aesthetic and generous spirit make Lauren the perfect choice to art direct Patron
PEGGY LEVINSON brought her years in the design industry to Patron 's Space department. Formerly a showroom owner, she knows the ins and outs of the design trade. In Sky-High Entertaining and Drama in the Kitchen she describes two kitchenstunningdesigns. In Sculpting a Landscape, she room.sculpture,placewantedDerekforgroomingGlennTanyalandscapeintervieweddesignersWilsonandBonickaboutthegroundsChristenandWilson,whoprivacyandatodisplaytheirwithample
LUIS MARTINEZ is a Kim indirectorWorkingandportraitfashion/beauty/equallyincurrentlyfrommodel/actorDawsondiscoverySanAntonio,basedDallas,whoisadeptasaphotographervideographer.withcreativeElaineRaffel, Never a Wallflower he brings his unique perspective to these fashion pages, having worked on both sides of the lens. In 25 Years of Collecting , he visited The Rachofsky House for the first time to meet and photograph Cindy and Howard Rachofsky before an expansive Cecily Brown painting.
Every Step of the Way, Elaine visits Niki Samuel's home, which comes alive with a sculptural staircase.
JOHN SMITH is a photographerDallas-basedwho flexes his degree in architecture to photograph homes of distinction. Years of experience provides him with a workandcombiningthedissimilarissue—completelyhomesphotographedclientele'sappreciationuniqueforhisvision.Johnbothfeaturedinthisbutwithsharedvisionofgreatartdesign.Seehisin Masterpiece in the Making , with interior design by Chad Dorsey, and Every Step of the Way, conceived by the homeowner and designer Niki Samuel.
COHENNANCY ISRAEL is Dallas-based writer, art historian, and an educator at the Meadows Museum, where she is a popular lecturer. In addition to being a contributor to Patron, she was most recently a contributing writer for the catalogueexhibition side by side: James Surls and George Tobolowsky. For Patron 's cover story, she enjoyed writing about a magnificent contemporary art collection and the beautifully renovated home that holds it, designed by Chad Dorsey, in Masterpiece in the Making.
Patron, she photographed two art galleries, and assisted Luis Martinez on Never a Wallflower
STEVE CARTER was rendered semispeechless when he discovered Kaloki Nyamai's work on assignment for Patron : "Wow. Kaloki Nyamai's work blows me away." For this issue, he interviewed the atopeningofartistNairobi-basedonthecusphisexhibition,lateAugustKeijsersKoning gallery, his first-ever solo show stateside. "Nyamai's just about to explode," he predicts. "Keijsers Koning showed his work at the last two Dallas Art Fairs, and the DMA acquired a piece from there."
16 PATRONMAGAZINE.COM
CHRIS BYRNE authored the graphic novel The Magician (Marquand Books, 2013), included in the Library of Congress. He curated Peter Saul: 50 Years of Painting , named one of 2010's top five shows by the Village Voice, and he organized Susan Te Kahurangi King's US exhibition, selected by Jerry Saltz for New York magazine's The 19 Best Art Shows of 2014 Byrne chaired AVAM, the national museum for visionary art. He founded the Elaine de Kooning House and Studio in East Hampton, listed on the National Register of Historic Places.
FRIEDMANDOUGLAS is a New York City native with an illustrious career as a photographer. After traveling the world, he took an interest in architecture and design photography and freelanced for global design publications. An exhibition for his graphic images featuring landscapesarchitecturetheandofthe rural Midwest and the urban Far East was sponsored by Missoni. His series of abstract portraits of burlesque dancers was underwritten by fashion design duo Ruffian. See his work in Masterpiece in the Making
BRIAN ALLEN is an art critic who was the director of the museum division of the New York Historical Society and the Addison Gallery of American Art, and the curator of American art at the Clark Art Institute. Though a specialist in American 19thcentury art, he's curated exhibitions on Old Master prints, English silver, the Vienna towninvolvedwhereArlington,artists.andcenturymovement,Secessionlate19th-Frenchart,theworkoflivingHelivesinVermont,he'sdeeplyinsmall-doings.
VICTORIA GOMEZ is dedicated to telling stories by capturing life through her lens. She is an undergrad student at the University of North Texas, with plans to graduate in December 2022. Based in Denton, her practices include commercial and fine art internshipForintersectionality.identity,regardingfocusandShephotography.usesportraiturestilllifetoonthemesfemininity,culture,andhersummerwith
ELAINE RAFFEL says fashion, art, and design align beautifully in Never A Wallflower. What better way to showcase fall's new arrivals than pairing them with VictoriaKendelThomas,makeupMartinez,creativeKudosandAtelier'sFerrari,Ridsdale,bywallcoveringsextraordinarycreatedartistsCarolynDebraandEverSarahEnglishAshleyLeftwich?tothetalentedteam:Luishair/artistMichaelandassistantsBoltonandGomez.In
Poggenpohl Dallas 1804 Hi Line dallas.poggenpohl.comdallas@poggenpohl.com214.572.9190Drive
ARFLEX AT SMINK PUBLISHER | EDITOR-IN-CHIEF Terri terri@patronmagazine.comProvencal ART DIRECTION Lauren Christensen DIGITAL MANAGER/PUBLISHING COORDINATOR Anthony Falcon COPY EDITOR Sophia Dembling PRODUCTION Michele Rodriguez EDITORIAL INTERN Victoria Gomez CONTRIBUTING WRITERS Brian Allen Chris Byrne Steve NancyCarterCohen Israel Peggy Levinson David Lu Ali ElaineNemerovRaffel CONTRIBUTING PHOTOGRAPHERS JT LuisBradleyVictoriaDouglasSolaimanTamythaMichaelNirAndersonArieliBodycombCameronFazelFriedmanGomezLintonMartinez STYLISTS Kendel MichaelBoltonThomas ADVERTISING info@patronmagazine.com or by calling (214)642-1124 PATRONMAGAZINE.COM View Patron online @ patronmagazine.com REACH US info@patronmagazine.com SUBSCRIPTIONS amazon.com/patronmagazine One year $48/6 issues, two years $60/12 issues For international subscriptions add $15 for postage For subscription inquiries email info@patronmagazine.com SOCIAL @patronmagispublished 6X per year by Patron, P.O. Box 12121, Dallas, Texas 75225. Copyright 2022, Patron. All rights reserved. Reproduction in whole or in part without express written permission of the Publisher is strictly prohibited. Opin ions expressed in editorial copy are those of experts consulted and do not necessarily reflect the opinions of the editors, pub lisher or the policy of Patron. Unsolicited manuscripts and photographs should be sent to the address above and accompanied by a self-addressed stamped envelope for return. Publisher will take reasonable precaution with such materials but assumes no responsibility for their safety. Please allow up to two months for return of such materials. 18 PATRONMAGAZINE.COM Brinkhoff Moegenburg Nate DeenTonyKevinJohnHalDanielRehlanderSalemiSamplesSmithTodoraValadezvanMeer
1019 Dragon Street, Dallas, Texas 75207 www.sminkinc.com SMINK ROGER SEATING SYSTEM | RODOLFO DORDONI DESIGN SUPERQUADRA COFFEE TABLE | MARCIO KOGAN / STUDIO MK27 DESIGN DISCOVER MORE AT MINOTTI.COM/ROGER
An Annual Tradition in Texas Art 1996 Art 26th Annual Texas Art Auction 15th,
David Dike Fine Art will host the 26th Annual Texas Art Auction on Saturday, October 15 at our NEW location in Alpha Plaza. The sale will be a live auction and will showcase over 300 lots of Texas Art ranging from early and traditional to contemporary works. Highlights include works by Julian Onderdonk, Tom Lea, Everett Spruce, and Fred Darge. Also, featured are important mid-century modern paintings by Dorothy Hood and Ben Culwell.
David Dike Fine Art is excited to announce the gallery has moved! The gallery was established in 1986 in the Arts District of Uptown Dallas and has moved to a NEW location in Alpha Plaza near Alpha and Inwood Road.
Since
David Dike Fine
This exciting sale will be hosted live by auctioneer, Louis Murad TXS 13362. There will be In-Person Bidding, Live On-line Bidding, Phone, and Absentee Bidding. Visit daviddike.com for details or call us. 4887 Alpha Rd., Suite 210, Farmers Branch, TX 75244 P: 214-720-4044. email: info@daviddike.com | www.daviddike.com | Louis Murad TXS 13362
Clockwise: Everett Spruce (Am. 1908-2002), Man with Small Net oil on masonite 24 x 16, signed lower right: E Spruce, estimate: $25,000 $40,000. Fred Darge (Am. 1900-1978), Self-Portrait oil on canvas 36 x 30, signed lower right: F Darge, estimate: $30,000$50,000. Howard Schleeter (Am. 19031976), Song of the Fishes Jan 8, 1953, oil, casein, and wax on masonite 16 x 20, signed lower left: HB Schleeter 53, estimate: $8,000 - $12,000.
Auction Date: Saturday, October 15 - Bidding to begin at 10:30 am, CST Preview: September 26 – October 14
Saturday, October
2022
LANDSCAPE DESIGN | CONSTRUCTION | GARDEN CARE POOL CONSTRUCTION | POOL CARE AND SERVICE COLLABORATIVE PROJECTS 972.243.9673 | BONICKLANDSCAPING.COM 40 YEARS OF REDEFINING OUTDOOR SPACE S
MODERN ART MUSEUM OF FORT WORTH 3200 Darnell Street • Fort Worth, Texas 76107 • www.themodern.org Through September Women25 Painting Women Rita Ackermann Njideka Akunyili Crosby Emma Amos María Berrío Louise Bonnet Lisa Brice Joan Brown Jordan Casteel Somaya Critchlow Kim MarleneDingleDumas CelesteNicoleDupuy-SpencerEisenmanTraceyEminNatalieFrankHopeGangloffEuniceGoldenJennaGribbonAlexHeilbronAniaHobsonLuchitaHurtadoChantalJoffeHayvKahraman Maria DanielleChristianeLassnigLyonsMckinneyMarilynMinterAliceNeelElizabethPeytonPaulaRegoFaithRinggoldDeborahRobertsSusanRothenbergJennySavilleDanaSchutz Joan Semmel Amy Sherald Lorna MickaleneClaireApoloniaSylviaArpitaSimpsonSinghSleighSokolMayStevensTabouretThomasNicolaTysonLisaYuskavage María Berrío, Wildflowers, 2017. Mixed media. 96 x 140 inches. Nancy A. Nasher and David J. Haemiseggar Collection. © María Berrío, Courtesy the Artist and Victoria Miro Women Painting Women features 46 female artists who choose women as subject matter in their works. This presentation, international in scope, includes evocative portraits that span the late 1960s to the present. All place women—their bodies, gestures, and individuality—at the forefront, conceiving new ways to activate and elaborate on the portrayal of women.
0602 14
Yanga: Path to Freedom in the Americas breaks ground by introducing new and existing materials in a direct and purposeful bilingual educational experience using all five senses, through Oct. 21. On Aug. 25, Summer Music Under the Dome will feature a special concert with Mahogany The Artist. Don't miss the Fair Park Blues & Jazz festival on Sep. 4. aamdallas.org
02 AMON CARTER MUSEUM OF AMERICAN ART
JooYoung Choi: Songs of Resilience From the Tapestry of Faith introduces the Cosmic Womb multiverse and highlights some of its key characters and narratives. In creating a world that explores loss, healing and growth based upon a connective web of belief and faith in oneself, Choi expresses human resiliency through the power of storytelling, through Sep. 4. Rare Earth: The Art and Science of Chinese Stones explores the different ways that Chinese and Western cultures have celebrated the beauty found in, and created from, natural stones, through Feb. 26, 2023. crowmuseum.org
NOTED
Lonnie Holley: coming from the earth features the self-taught artist's first exhibition in Texas with a new body of ceramic works. America, Nice Place marks New York–based artist Borna Sammak's first museum show. Sammak is known for mixed-media sculptures, paintings, and installations that riff on American culture. Natalie Wadlington: places that grow presents richly colored figurative paintings that are heavily based on storytelling. All four exhibitions remain on view through Aug. 21. Opening Sep. 25, Shepard Fairey: backward forward and Gabrielle Goliath: we are chorus will be on view through Mar. 19. dallascontemporary.org
Through unique historical artifacts and documents, interactive touch screens, documentaries, and exceptionally rare photographs, The Girl in the Diary explores the story of a young girl's fight for survival in the Łódz Ghetto and reconstructs what might have happened to Rywka after her deportation to Auschwitz. There are no known photographs of Rywka; she exists only through the words in her diary. Through Dec. 31. dhhrm.org
The Bush Center gives visitors a look at American history, the American presidency, and important issues of public policy, with an added focus on eight years of the American presidency during Bush's administration. The permanent and special exhibits, 9/11: The Steel of American Resolve and Dining and Diplomacy, are open to the public. georgewbushlibrary.gov
06 DALLAS MUSEUM OF ART
Cartier and Islamic Art : In Search of Modernity presents over 400 objects from major international collections, including the Department of Islamic Arts at the Louvre Museum and the Keir Collection of Islamic Art on loan to the DMA, through Sep. 18. Octavio Medellín: Spirit and Form, the first museum retrospective for the noted sculptor, continues through Jan. 15, 2023. Spirit Lodge: Mississippian Art from Spiro is dedicated to the art and culture of Mississippian peoples, through Aug. 7. Bamana Mud Cloth from Mali to the World, though May 7, 2023, explores the complete laborintensive process and identifies how the distinctive patterns have been used in Western products, from clothing to home furnishings. Image: Cartier and Islamic Art: In Search of Modernity. Photograph by Daniel Salemi. Courtesy of Cartier. dma.org
07 GEORGE W. BUSH PRESIDENTAL LIBRARY AND MUSEUM
Stephanie Syjuco: Double Vision, through Dec., is a multimedia installation that transforms images of renowned works from the Carter's collection and investigates narratives of national identity. Art Making as Life Making: Kinji Akagawa at Tamarind offers a glimpse of a 1960s print workshop, through Oct. 30. Darryl Lauster: Testament remains on view through May 2023. Black Every Day: Photographs from the Carter Collection explores a century of photographic representations of Black American experiences, through Sep. 11. Justin Ginsberg: Shaking the Shadow, ending Sep. 25, sees the Texas-based artist create a glass sculptural work inspired in part by Sargent, Whistler, and Venetian Glass: American Artists and the Magic of Murano, through Sep. 11, which pairs the splendor of glass goblets and marvelous mosaics with paintings and prints by leading 19th-century American artists.
03 CROW MUSEUM OF ASIAN ART OF THE UNIVERSITY OF TEXAS AT DALLAS
04 DALLAS CONTEMPORARY Houston-based sculptor Joseph Havel presents Parrot Architecture, an exhibition of wall assemblages and totemic bronze and resin sculptures made with the help of his pet parrot Hannah during the pandemic.
THE LATEST CULTURAL NEWS COVERING ALL ASPECTS OF THE ARTS IN NORTH TEXAS: NEW EXHIBITS, NEW PERFORMANCES, GALLERY OPENINGS, AND MORE.
01 AFRICAN AMERICAN MUSEUM
Image: Stephanie Syjuco, Manhandled 21, 2021, dye sublimation print on aluminum, courtesy of the artist, RYAN LEE Gallery, and Catharine Clark Gallery. cartermuseum.org
05 DALLAS HOLOCAUST AND HUMAN RIGHTS MUSEUM
24 PATRONMAGAZINE.COM
OCTOBER 16, 2022 JANUARY 15, 2023 SEPTEMBER 18, 2022–JANUARY 15, 2023 King Philip IV of Spain Masterpiece in Residence from The Frick Collection meadowsmuseumdallas.org MEADOWS MUSEUM • SMU
Velázquez Dalí Vermeer
|
|
Three extraordinary paintings. Two captivating exhibitions. One unforgettable experience at the Meadows Museum this fall.
These exhibitions have been organized by the Meadows Museum and are funded by a generous gift from The Meadows Foundation. Diego Rodríguez de Silva y Velázquez (Spanish, 1599–1660), King Philip IV of Spain (detail), 1644. © The Frick Collection, New York. © The Frick Collection; Photo: Michael Bodycomb; Salvador Dalí (Spanish, 1904–1989), The Image Disappears (detail), 1938. Work loaned by the Fundació Gala-Salvador Dalí. © 2022 Salvador Dalí, Fundació Gala-Salvador Dalí, Artists Rights Society; Johannes Vermeer (Dutch, 1632–1675), Woman in Blue Reading a Letter (detail), c. 1663. Rijksmuseum, Amsterdam. On loan from the City of Amsterdam (A. van der Hoop Bequest), SK-C-251
10 THE MAC Through Aug. 27, Refuge: 24th Annual Membership Exhibition, celebrates the creativity, strength, and diversity of the artist community. The show invites members and guests to celebrate the power of art to heal, unite, communicate, and represent. the-mac.org
11 MEADOWS MUSEUM
12 MODERN ART MUSEUM OF FORT WORTH Houston-based artist Jamal Cyrus' performances, assemblages, sculpture, and paintings examine Black American histories and social movements as well as cultural traditions within the African diaspora in FOCUS: Jamal Cyrus, through Jun. 26. Women Painting Women features 46 female artists who choose women as subject matter in their works. This presentation includes about 50 evocative portraits that span the late 1960s to the present, through Sep. 25. Image: Ania Hobson, Two Girls in a Bar, 2020, oil on canvas, 49.25 x 57 in. Green Family Art Foundation. Courtesy of Adam Green Art Advisory. themodern.org
13 MUSEUM OF BIBLICAL ART Side by Side: George Tobolowsky and James Surls, looks at the artists together, through the summer. biblicalarts.org
15 PEROT MUSEUM OF NATURE AND SCIENCE
11 0812
09 LATINO CULTURAL CENTER Through Aug. 30, The LCC, together with eight queer femme and non-binary artists working across mediums and cultures, presents Someone, Like Me, a view into queerness beyond rainbow capitalism with an alternate view of gender fluidity and queerness being celebrated. lcc.dallasculture.org
Two paintings depicting different versions of the Old Testament story of Judith and Holofernes—one by Italian Baroque artist Artemisia Gentileschi and the other by American contemporary artist Kehinde Wiley—are on view in Slay: Artemisia Gentileschi & Kehinde Wiley through Oct. 9. Murillo: From Heaven to Earth celebrates the genre paintings of one of the most esteemed painters of the Spanish Golden age: Bartolomé Esteban Murillo (1617–1682). Known for his religious subject matter, some of his most iconic works depict secular themes. For the first time in modern history, ordinary people—beggars, street urchins, and flower girls—convey the cultural narratives and written tales of Murillo's time. Sep. 18–Jan. 29. Image: Artemisia Gentileschi (Rome, 1593–Naples, ca. 1653), Judith and Holofernes, c. 1612–17, oil on canvas. 62.60 x 49.61 in. Napoli, Museo e Real Bosco di Capodimonte. kimbellart.org
Becoming Jane: The Evolution of Dr. Jane Goodall allows guests to experience the remarkable story of a true STEM pioneer. This exhibit showcases her awe-inspiring life through an immersive projection experience of Tanzania's Gombe National Park, a hologram projection of Dr. Goodall narrating her impactful story, a replica of her research tent in Africa, and much more. Becoming Jane continues through Sep. 5. perotmuseum.org.
16 SIXTH FLOOR MUSEUM
17 TYLER MUSEUM OF ART Student/Teacher: Works by Charles Criner & Dr. John Biggers is organized by the Tyler Museum of Art and features their works on paper. Tales of the Unknown: A Retrospective of Linda Blackburn's Work continues through Sep. 11. tylermuseum.org
Dutch-born, London-based artist Magali Reus' installation examines the relationships between people and objects through the distortion of common images, through Sep. 11. Throughout her five-decades-long career, Lynda Benglis has created sculptures in a wide range of materials that explore the physicality of form and its effects on the viewer. At the Nasher, Benglis highlights three bodies of work in media as diverse as traditional bronze and decorative glitter, through Sep. 18. Image: Lynda Benglis , Power Tower, 2019, White Tombasil bronze, 89 x 72 x 64 in. Courtesy of the artist and Cheim & Read, New York. © Lynda Benglis / Licensed by Artists Rights Society (ARS) New York. Photograph by Kevin Todora. nashersculpturecenter.org
Opening Sep. 18, Masterpiece in Residence emphasizes The Frick Collection's portrait King Philip IV of Spain (1644) by Diego Rodríguez de Silva y Velázquez. The exceptional loan will be on display with the three paintings by Velázquez from the Meadows Museum's collection in a focused exhibition of portraiture. Also opening Sep. 18, Picturing Holy Women is an exploration of the role of holy women in Spain and its empire, told through etchings, prints, rare books. It showcases the women as they worked within—and against—the limitations imposed by the Catholic Church and society between 1620 to 1800. Image: Diego Rodríguez de Silva y Velázquez (Spanish, 1599–1660), Female Figure (Sibyl with Tabula Rasa), c. 48, oil on canvas, 25.5 x 23 in. Meadows Museum, SMU, Dallas. Algur H. Meadows Collection. Photograph by Michael Bodycomb. meadowsmuseumdallas.org
14 NASHER SCULPTURE CENTER
26 PATRONMAGAZINE.COM NOTED: VISUAL ARTS
08 KIMBELL ART MUSEUM
John F. Kennedy and the Memory of a Nation examines the life, legacy, and assassination of JFK within the events of November 22, 1963, and their aftermath. The multimedia experience advocates for cross-generational dialogue to foster interest and understanding in a historical context. Fragments presents architectural elements from the historic Texas School Book Depository building that explore the building's 120-year history. jfk.org
We want every square inch of your home to feel exceptional. From the smallest refresh to an entire home renovation, we are committed to delivering an outstanding product backed by personal service from design through build. It is your home and we want everyday to be exceptional. Design + Build Personal Exceptional Craftsmanship I MHMLIVING.COM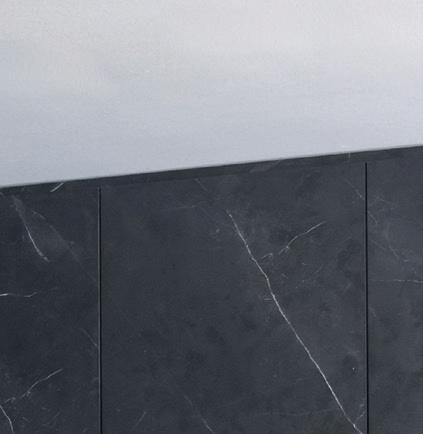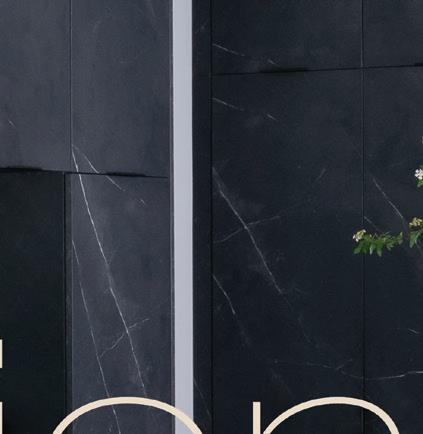 08
09
07
10 DALLAS THEATER CENTER
03 BASS PERFORMANCE HALL Dreamgirls takes the audience through a time portal when rhythm and blues and soul music magic were part of a new American sound that swept the nation and the world. Aug. 11–14. Lyle Lovett and his Large Band take the stage on Aug. 23. basshall.com
DALLAS BLACK DANCE THEATRE
The Dallas Opera returns with four new-to-Dallas mainstage productions beginning with Verdi's dramatic Rigoletto, Oct. 8. Additional season stunners include Humperdinck's charming Hansel and Gretel, Wagner's epic Das Rheingold, and Mozart's mischievous comedy Così fan tutte— plus the annual Titus Family Recital, this year featuring soprano Ying Fang; a free season-opening People's Choice concert in the fall; two family operas: The Billy Goats Gruff and The Elixir of Love; the Biennial Lone Star Vocal Competition ; and the annual Hart Institute for Women Conductors Showcase Concert. dallasopera.org
DALLAS SYMPHONY ORCHESTRA
DSO opens Aug. with Sing Along: Songs of Stevie Wonder on Aug. 6. On Aug. 12, the Romeros Guitar Quartet takes the stage. Madeleine Peyroux is one of the music industry's most compelling jazz musicians; see her live on Aug. 18. Spend An Evening with Lucia Micarelli on Aug. 20. The DSO Wine & Food Festival has multiple gastronomic events Aug. 25–27, including wine and whiskey tastings. E.T. the Extra-Terrestrial in Concert returns to the stage Sep. 2–4. See Aida Cuevas "The Queen of Mariachi" Sep. 9–11. Holst's The Planets presents an out of this world experience Sep. 15–17. Explore the music of George Gershwin in Gershwin's Magic Key on Sep. 17. America from three distinct viewpoints is on display in Symphonic Dances on Sep. 22–24. Embark on a grand musical journey with Strauss' Don Quixote Sep. 29–Oct. 2. Image: Lucia Micarelli. Photograph by Solaiman Fazel. mydso.com
Based on the iconic 1985 Paramount movie that was inspired by the 18 0109
CASA MAÑANA Bat Boy: The Musical is a hilarious modern musical telling the story of a half-human/half bat boy by the name of Edgar, discovered in a West Virginia cave by the sheriff. This frightfully funny spoof is a classic love story with a wicked bite that's part comic book, part horror flick; Aug. 5–7. Celebrate the mystique of Frank Sinatra and the unforgettable music that made him famous with the awardwinning My Way: A Musical Tribute to Frank Sinatra Sep. 10–18. casamanana.org
Enter Several Strange Shapes, Bringing in a Banquet, a deconstruction of Shakespeare's The Tempest, is a genre-bending work playing with elements of dance, theatre, performance art , and multimedia, Aug. 4–13. Homegrown Sam Wood, a singer-songwriter and multiinstrumentalist , will perform at the PNC Patio Sessions on Aug. 11. From Australia, Celeste Barber's Fine, Thanks. tour comes to Dallas on Aug. 12. Jessie James Decker will take the stage on Aug. 14. Lee Harbaugh—pianist and composer of piano, film, band, and orchestral music—will perform on Aug. 18. Enjoy the most beloved Mexican music with a symphonic orchestra; a mariachi band; a grand choir; a folkloric ballet; and the voices of two of the greatest opera stars, tenor Fernando de la Mora and mezzosoprano Olivia Gorra under the baton of Maestro Hector Guzman on Aug. 27–28. See Googoosh the Iranian music icon , live on stage at the Winspear Opera House on Sep. 10, and Andrew Bird and Iron & Wine on Sep. 28. attpac.org
04
Stream the Jacob's Pillow Dance Festival Aug. 19–Sep. 2. DBDT will perform in person at Leadership North Texas on Sep. 24. dbdt.com
05
01 AMPHIBIAN Amphibian will host Andrew Orolfo in their Up Comic Series from Aug. 11–13. As part of the National Theater Live Series, James McAvoy returns to the stage in an inventive new adaptation of Cyrano de Bergerac, broadcast live to cinemas from the West End in London. Aug. 24 and 27. Image: Andrew Orolfo. Photograph by JT Anderson. amphibianstage.com
DALLAS CHILDREN'S THEATER
THE DALLAS OPERA
28 PATRONMAGAZINE.COM NOTED: PERFORMING ARTS
02 AT&T PERFORMING ARTS CENTER
06
BROADWAY DALLAS
Frozen brings sensational special effects, stunning sets and costumes, and powerhouse performances. Moving and spectacular, Frozen is everything you want in a musical; through Aug. 7. Rising global K-pop girl group LOONA is coming to meet their fans in America for the first time with the 2022 LOONA 1st World Tour: [LOONATHEWORLD] live on Aug. 25. Ain't Too Proud—The Life and Times of The Temptations is the electrifying, new smash-hit Broadway musical that follows The Temptations' extraordinary journey from the streets of Detroit to the Rock & Roll Hall of Fame. Sep. 6–18. Image: Disney's Frozen. Photography by Deen van Meer. © Disney. broadwaydallas.org
Through the summer, DCT will offer their Academy Classes for the kiddos from pre-K to the 12th grade. Enrollments are processed first come, first served in order of payment and enrollment forms received. From Sep. 24–Oct. 30, see Junie B.'s Essential Survival Guide to School. dct.org
Price and availability subject to change. Information deemed reliable, but not guaranteed.A Berkshire Hathaway Affiliate 5020elmhollow.daveperrymiller.com 5020 Elm Hollow Drive 6 BEDROOMS | 7.4 BATHS | 16,425 SQ. FT. | $19,500,000 Traci Hummel 214.403.1109 tracihummel@dpmre.com Dana Greenberg 214.226.0400 danagreenberg@dpmre.com 9720audubon.daveperrymiller.com 9720 Audubon Place 6 BEDROOMS | 6.3 BATHS | 10,194 SQ. FT. | $8,299,000 Megan Stern 214.912.0425 meganstern@dpmre.com Sharon Redd 469.835.5363 sharon@dpmre.com 4223valleyridge.daveperrymiller.com 4223 Valley Ridge Road 5 BEDROOMS | 5.1 BATHS | 6,441 SQ. FT. | $2,950,000 Jason Bates 214.673.4268 jbates@dpmre.com 2300wolf09D.daveperrymiller.com The Stoneleigh Residences #09D 2 BEDROOMS | 2.1 BATHS | STUDY | 3-CAR | 2,350 SQ. FT. | $1,849,000 Sharon S. Quist 214.695.9595 sharonquist@dpmre.com
12 FORT WORTH SYMPHONY ORCHESTRA Symphony for Our World combines National Geographic's intimate portraits of wildlife with an original score by Emmy- and BAFTA-nominated Bleeding Fingers Music, performed by live symphony orchestra and choir , Aug. 26–28. Pianist Jorge Federico Osorio kicks off the 2022-23 season with Beethoven's triumphal Emperor piano concerto, a work of surging euphoria and unrivaled majesty. In this opening night celebration, FWSO music director Robert Spano will bring to life Brahms' lyric Variations on a Theme by Haydn and Schubert's mysterious Unfinished Symphony. See A New Musical Era Begins: Brahms, Beethoven, and Schubert Sep. 9–11. fwsymphony.org
30 PATRONMAGAZINE.COM
My Name Is Not Mom takes the stage on Sep. 8. Steve Treviño: America's Favorite Husband Theater Tour performs Sep. 9. KXT 91.7 presents Rufus Wainwright on Sep. 14. Kathleen Madigan's Do You Have Any Ranch tour stops in Dallas on Sep. 16. Nick Swardson returns with his Make Joke from Face Tour on Sep. 23. Hilarious comedian and actor Kevin James comes to the Majestic on Sep. 25. Almost four years after his first foray into unfamiliar concert territory with his Ridiculously Self-Indulgent, Ill-Advised Vanity Tour, "Weird Al" Yankovic is pressing his luck again, this time with The Unfortunate Return of the Ridiculously Self-Indulgent, Ill-Advised 04 dallassymphony.org
NOTED: PERFORMING ARTS
Enjoy cherished favorites like Carmina Burana, Verdi's Requiem, plus three weekends of Beethoven and revel in the holiday season at our beloved Christmas Pops, The Nutcracker and more. Witness the legendary Aida Cuevas, the Queen of Mariachi, and experience orchestral tributes to the illustrious John Williams, Aretha Franklin and the Kings of Soul.
POPS SERIES PRESENTED BY ON PERFORMANCESSALESOLOISTSANDEXPERIENCESAWAITYOUATTHEMEYERSON
11 EISEMANN CENTER
CMYCYMYCMYMCK ai165720695511_On Sale Patron Half Page Print Ad_v2.pdf 1 7/7/22 10:15 AM
On Aug. 21, Akshaya Patra DFW Chapter presents Sanjeevani Bhelande, award-winning playback singer and winner of Sa Re Ga Ma Season 1. IMC Concerts presents the Texas Gospel Music Festival Sep. 2–4. 20 Years in 20 Minutes will run at the Eisemann Center Sep. 9–22. eisemanncenter.com
13 LYRIC STAGE Lyric Stage opens its 29th season and celebrates the end of summer with the international hit Mamma Mia. A jukebox musical based on the hit songs of the Swedish pop/rock group , ABBA, the musical tells the story of Sophie, a young woman in search of her birth father on the eve of her wedding; Aug. 24–28. Image: Josie Benson, Mazz Murray, and Gemma Goggin in Mamma Mia . Photograph by Brinkhoff/Möegenburg. lyricstage.org
classic Hasbro board game, Clue is a hilarious farce meetsmurder mystery that will leave both cult fans and newcomers in stitches as they try to figure out who did it, where, and with what . Sep. 8–25. dallastheatercenter.org
14 MAJESTIC THEATRE
THEATRE THREE
The Bridges of Madison County captures the lyrical expanse of America's heartland along with the yearning entangled in the eternal question, "What if...?" This special production will take the stage Sep. 7–11. watertowertheatre.org 9,
17
31AUGUST / SEPTEMBER 2022 Vanity Tour on Sep. 30. majestic.dallasculture.org
Artemisia Gentileschi (Rome 1593–Naples c. 1653), Judith and Holofernes (detail), c. 1612–1617. Oil on canvas, 159 x 126 cm, inv. Q 378, Napoli, Museo e Real Bosco di Capodimonte; Kehinde Wiley (American, born 1977), Judith and Holofernes, 2012, oil on linen, purchased with funds from Mr. and Mrs. Gordon Hanes in honor of Dr. Emily Farnham, by exchange, and with funds from Peggy Guggenheim, by exchange, and from the North Carolina State Art Society (Robert F. Phifer Bequest), 2012. ©️ Kehinde Wiley. Courtesy of the North Carolina Museum of Art and Sean Kelly, New York
16 TEXAS BALLET THEATER
2022
20 UNDERMAIN THEATRE Undermain returns with Lonesome Blues, the true story of legendary bluesman Blind Lemon Jefferson , who was born blind but was ultimately able to express his deepest emotions through music; Sep. 1–17. undermain.org
21 WATERTOWER THEATRE
Slay: Artemisia Gentileschi and Kehinde Wiley is organized by the Museo e Real Bosco di Capodimonte, the North Carolina Museum of Art, the Kimbell Art Museum, and The Museum Box. The Kimbell Art Museum is supported in part by Arts Fort Worth, the Texas Commission on the Arts, and the National Endowment for the Arts. Promotional support provided by:
With exciting, diverse choreography and stellar dancers, Gibney Company is not to be missed this Sep. 30–Oct. 1. Gina Gibney is a powerhouse in the New York dance scene and has a fabulous dance center, critical to the dance world. Image: Dancer Kevin Pajarillaga. Photograph by Nir Arieli; Styling by Sueann Leung. titas.org
The world premiere of Cirque du Ballet presents an amazing array of fabulous characters and choreography under the big top. Sep. 16–Oct. 2. texasballettheater.org
15
19 TURTLE CREEK CHORALE TCC will return with THAT 70's SHOW: A Sing-Along Sensation in October. turtlecreekchorale.com
TACA
13 JULY 19–OCTOBER
18 TITAS/DANCE UNBOUND
TACA exists to nurture arts organizations and provide visionary and responsive leadership to the arts community. By providing flexible funding and much-needed resources, like professional development workshops, TACA allows arts organizations to spend less time on keeping their doors open and more time on running strong and effective programs that transform lives through the arts. TACA's annual Party on the Green will return this fall. taca-arts.org
The Bippy Bobby Boo Show: Again! Again! is the 3rd annual production of DGDG's swanky ghost extravaganza. The ghosts have been quarantined in prop boxes, and they're finally escaping to bring songs and jokes audiences will love. Oct. 21–30. theatre3dallas.com
A World Of Paper: The Lyle Novinski Print Collection remains on display through Sep. 29. udallas.edu/gallery
CRIS WORLEY FINE ARTS
32 PATRONMAGAZINE.COM NOTED: GALLERIES
The first solo show of Kongo Astronauts, an artist collective based in Kinshasa, the capital city of the Democratic Republic of the Congo, Congo Gravitational Waves // A Metadigital & Tantalean Tale, remains on view through Sep. 3. galleries.cvad.unt.edu
Celebrating 27 years, the gallery presents the reverse-glass paintings of American artist Christopher Martin; the Rodeo series of Dallas based photographer Steve Wrubel; the color-field paintings of New York's Jeff Muhs; the acclaimed work of Dutch image maker Isabelle van Zeijl; the acrylic constructions of Dallas artist Jean Paul Khabbaz; the abstract paintings of Angela and Gabriel Collazo; the atmospheric work of California-based painter Elise Morris; and Atlanta artist Liz Barber's organic paintings; along with rotating artists. christophermartingallery.com
12
06 BEATRICE M. HAGGERTY GALLERY
07 CADD Contemporary Art Dealers of Dallas is a nonprofit organization that formed in 2007 to promote contemporary art. caddallas.org
The 9th Annual Texas Juried Exhibition remains on view through Aug. 27. From Sep. 10–Oct. 29, AS111 presents Ender Martos: Paradigm Shift, alongside a group show titled Nightscapes. artspace111.com
From Aug. 13–21, the Hot & Sweaty 2022 Open Show will be highlighted in the gallery. Next, 500X will host solo shows for Jamila Mendez and Gerald Bell from Aug. 27–Sep. 18. 500x.org
13 DADA
The Dallas Art Dealers Association is an affiliation of established independent gallery owners and nonprofit art organizations. dallasartdealers.org
09
CONDUIT GALLERY
Through Aug. 20, Pot of Soot at the End of the Rainbow displays the sumi ink on paper and wood paintings by Dallas-based Japanese American artist Nishiki Sugawara-Beda. Concurrently, Tales From The Viewing Room, Sherry Owens | Grandfather's Land, includes a bronze-and-crape myrtle sculpture and several graphite and conte drawings. Solo shows for Kristen Cliburn and Maysey Craddock display Aug. 27–Oct. 1 along with work from Celia Eberle in the Viewing Room, coinciding with Waiting for Robot on view at the Nasher through Oct. 2. crisworley.com
01 05
03 AND NOW After a summer break, AND NOW will return with a solo exhibition for Kathryn Kerr from Sep. 17–Oct. 29. andnow.biz
02 500X GALLERY
04 ARTSPACE111
New Texas Talent XXIX , juried by Terri Provencal and Chris Stewart, highlights emerging talent through Aug. 20. Next find work by Patrick Gordon, Arturo Mallmann, and Krista Harris in congruent solo shows from Aug. 27–Oct. 21. Image: Victoria Simmons, Alike, 2022, airbrush and acrylic, 60 x 84 in. craigheadgreen.com
01 12.26 Brandon Thompson: When You See Me, Make A Wish remains on view at 12.26 West in LA through Aug. 29. Next, Julia Maiuri: Mindscreen runs Aug. 27–Oct. 1. Image: Brandon Thompson, Father N Son Bonding, 2022, oil on canvas, 48 x 36 in. gallery1226.com
10 CRAIGHEAD GREEN GALLERY
Through Aug. 27, Lime in de Coconut , a group show featuring artists Ludwig Schwarz, Steven J. Miller, Robert Jessup, Marcelyn McNeil, Vincent Falsetta, and Stephen Lapthisophon remains on view. Next, two solo shows will be on view Sep. 10–Oct. 15: Lance Letscher: The Art of Painterly Collage and J.C. Fontanive: New Works in Wood. Image: J.C. Fontanive, Level Deck , 2022, polychromed wood, 40 x 33 in. conduitgallery.com
14 DAISHA BOARD GALLERY Reuben Cheatem's B.L.A.C.K fills the gallery through Aug. 13. Next, Jeremy Biggers' exhibition, Defiant, will be on view from Aug. 20–Oct. 1. daishaboardgallery.com
15 DALLAS ART FAIR PROJECTS
BARRY WHISTLER GALLERY Learning to Draw, through Aug. 20, sees a group exhibition of over 30 artists exploring a wide range of approaches to drawing. Next, see Christopher Blay's exploration of possible Black futures through the presentation of slaving vessels as rocket ships in SpLaVCe Ship, Sep. 10–Oct. 15. Image: Digital mock-up of installation for SpLaVCe Ship by Christopher Blay. barrywhistlergallery.com
08 CHRISTOPHER MARTIN GALLERY
11
Dallas Art Fair Projects is an arts and special projects space located in the Dallas Design District. dallasartfairprojects.com 09
05
CVAD GALLERY AT UNT
20 GALLERI URBANE
Crystal Wagner's Sublime , through Oct. 15, features work that builds worlds by integrating textural materials and the movement of human bodies through temporary landscapes. Wagner will create a large-scale, site-specific installation during her residency. fortworksart.com
Sargent, Whistler, and Venetian Glass: American Artists and the Magic of Murano is organized by the Smithsonian American Art Museum. John Singer Sargent, A Venetian Woman (detail), 1882, oil on canvas, Cincinnati Art Museum, The Edwin and Virginia Irwin Memorial, 1972.37
19 FORT WORKS ART
2022
Through September 11
18 FERRARI GALLERY Ferrari Gallery presents metal art sculptures by James Ferrari; nature-inspired paintings by Debra Ferrari; photographer Jeremy McKane's underwater works; and ceramic sculptor Kosmas Ballis' clay work. ferrarigallery.net
17 ERIN CLULEY GALLERY Summer 2022 remains on view through Aug. 20. Aug. 27–Oct. 1, Rachel Livedalen and Ryan Goolsby display new work. Looking Back 2022 continues through Aug. 13 at Cluley Projects followed by Jason Brooks Aug. 20–Sep. 17, and Huy Nguyen, Sep. 24–Oct 22. Image: James Gilbert, A Reasonable Alternative Solution to Admire Our Problems, 2019, wood, paint, wax, metal, 57 x 17 x 10 in. erincluley.com
Through Aug. 13, Galleri Urbane's Annual Summer Group Show remains on view along with work by Jonathan Paul Jackson in Gallery Two. From Aug. 27–Oct. 1, the gallery hosts solo shows for Adam Hedley and Michelle Wasson. Image: Amelia Briggs, Pollyanna, 2022, panel, reclaimed fibers, latex, oil, 32 x 33 x 5 in. galleriurbane.com
20 16 DAVID DIKE FINE ART DDFA will host the 26th Annual Texas Art Auction on Saturday, Oct. 15 at their new location in Alpha Plaza. The live auction will feature over 300 lots of Texas art, ranging from early to traditional and contemporary works. Image: Ben Culwell (Am. 1918-1992), Greening of a Moment, 1956–58, oil, lacquer, and glass on Masonite, 48 x 24 in. daviddike.com
33AUGUST / SEPTEMBER
21 GREEN FAMILY ART FOUNDATION Hannah Lupton Reinhard: A House of Stars and Angels and Painters Painting Painters: A Study of Muses, Friends and Companions remain on view through Sep. 25. greenfamilyartfoundation.org
22 HOLLY JOHNSON GALLERY Ana Esteve Llorens' handwoven sculptural canvases remain on view through Aug. 6. Next, Kim Cadmus Owens: Drawings is a solo exhibition spanning 20 years of works on paper by the
The gallery is distinguished by works of art by Erté, Marc Chagall, Keith Haring, and many other artists. martinlawrence.com
28 MARTIN LAWRENCE GALLERIES
Through Aug. 22, see Leigh Merrill's photographic work in Collecting Forests. From Sep. 3–Oct. 8., The Red Garden exhibits Ann Glazer's series of ritual textiles inspired by a 100-year-old family story told through collaged images of 19th-century Eastern European embroidery, printed on velvet. Image: Installation detail of a work in progress by Ann Glazer. lilianablochgallery.com
Dallas'
24 KIRK HOPPER FINE ART
Through Aug. 20, Ushio Shinohara's Drawings and Sculptures fill the gallery. From Sep. 1–Oct. 1, KHFA will display Forrest Bess: Recently Discovered Paintings, a selection of sixteen Bess paintings that were recently discovered in a storage unit in Bay City, Texas. kirkhopperfineart.com
34 PATRONMAGAZINE.COM 4500 Sigma Rd. Dallas, Texas 75244 n 972.239.7957 K ittrell/Riffkind Art Glass Gallery
25 KITTRELL/RIFFKIND ART GLASS
27 LILIANA BOCH GALLERY
NOTED: GALLERIES
Offering finest selection of Ross Richmond "Reimei"
art glass! kittrellriffkind.com
Keijsers Koning returns Aug. 27 to present the first solo show of Kaloki Nyamai in the US. Nyamai's unstretched canvas works have a beautiful presence that creates a link to the language of quilting and the importance of textile within the Kenyan community. Moments I wished I had will be on view through Oct. 1. keijserskoning.com
40 Dallas-based artist that convey a moment of retrospect and depict vernacular spots elevated to icon status. Aug. 27–Nov. 12. hollyjohnsongallery.com
The 28th Annual Goblet Invitational, ongoing through summer, features drinking vessels ranging from functional to fantasy from over 65 contemporary artists. kittrellriffkind.com
26 LAURA RATHE FINE ART
23 KEIJSERS KONING
A group show for Marina Dunbar, Michael Schultheis, Bronson Shonk, and Sydney Yeager continues through Aug. 20. Terrene, a solo show for Texas-based artist Meredith Pardue, will open with an artist reception Aug. 27 and remain on view through Oct. 1. laurarathe.com
S OUTHWEST G ALLER Y 4500 Sigma Rd. Dallas, Te xas  972.960.8935  swgallery.com Think Art
Samuel Lynne Galleries is the realization of the dream of artist JD Miller and entrepreneur Philip Romano, which came to fruition in 2008. Photographer Tyler Shields' exhibition of work remains on view at the gallery. samuellynne.com
35 SMINK
A showcase of fine design and furniture, SMINK is a purveyor of quality products for living. The showroom also hosts art exhibitions featuring Robert Szot, Gary Faye, Richard Hogan, Dara Mark, and Paula Roland. sminkinc.com
32 THE POWER STATION
34 SAMUEL LYNNE GALLERIES
16
The Power Station is a nonprofit initiative dedicated to providing a platform for contemporary art projects in Dallas. Through summer, the gallery space hosts the exhibition Young and Clueless showcasing the work of Hadi Fallahpisheh. powerstationdallas.com
36 PATRONMAGAZINE.COM NOTED: GALLERIES
42 WEBB GALLERY Webb Gallery's Solid Gold: New Work by Heather Sundquist Hall & Tim Kerr and Collection of Jimmy Lee Sudduth Paintings both continue through Sep. 18. webbartgallery.com
36 SMU POLLOCK GALLERY
The gallery offers the largest collection of fine 19th– and 20thcentury paintings and sculptures, and exhibits hundreds of artists who work in a broad range of styles, all displayed in a 16,000-square-foot showroom. The Annual Summer Art Festival is a chance to escape the heat and refresh your mind, Aug. 20–21. Watch the gallery's artists create new works right before your eyes. In Sep. the gallery highlights the enchanting figurative paintings of Olga Suvorova. swgallery.com
33 RO2 ART CHAOS, Ro2 Art's annual invitational summer small-works show, returns, including rostered artists and more than 50 guest artists from Texas and abroad. The salon-style presentation is on view Aug. 6–Sep. 17. Maryland-based Lindsay McCulloch will present a solo exhibition featuring paintings and works on paper created from 2017–2022. On view Sep. 24–Oct. 27. ro2art.com
29 PENCIL ON PAPER
17 27
Talley Dunn Gallery Equity in the Arts Fellowship Group Exhibition: Martha Elena, Charles Gray, Juan Negroni, Alex Ordoñez, Jae-Eun Suh closes out the summer, running through Aug. 20. Gabriel Dawe Ode to Futility displays in the main gallery from Aug. 27–Dec. 10 talleydunn.com
The gallery's Summer Group Show continues through Aug 13. Next, Otis Huband: Recent Paintings opens August 20. Image: Vera Barnett, Mother Earth Series: Tower of Rubble, 2022, oil on linen, 38 x 38 in. valleyhouse.com
37 SOUTHWEST GALLERY
38 SWEET PASS SCULPTURE PARK
Pollock Gallery provides a space for critical engagement with art and pedagogy, bringing together historical scholarship, contemporary artistic practice, and experimental smu.edu/meadows/areasofstudy/art/pollockgallerymethodology.
Bottomland features six selected multidisciplinary artists who traveled to Dallas in June 2021 to explore the Texas Blackland Prairies. Nathalie Alfonso (Miami), Susana Oliveros Amaya (Bogotá, Colombia), Brook-Lynne Clark (Dallas), Isaac Dunne (Brooklyn), Emily Lee (Austin), and Hélène Schlumberger (Houston) present their site-responsive works, through Sep. 24. sweetpasssculpturepark.com
40 VALLEY HOUSE GALLERY
The Grow Room a Conscious Design, created by artist-curator Brandy Michele Adams, mounts Aug. 25–Sep. 25 as a living-plant installation, opening conversations about regeneration, women growing, and how to sustain the planet collectively. waasgallery.com
39 TALLEY DUNN GALLERY
Through Aug. 20, Stacie Monday's Let the Church Say Amen features mixed media works on canvas, paper, and wood, exploring femininity, identity, and womanhood through the lens of Purity culture and the Black church. Red Milk Crone's A Woman Callused and Miguel Martin's Two Stories of Life continue through Aug. 20. From Sep. 3–Oct. 15, PoP will hold two solo exhibitions, one for Sam Lao, yet to be titled, and MOM: From Inside pencilonpapergallery.com
30 PETER AUGUSTUS
41 WAAS GALLERY
Peter Augustus will host a solo show for Japanese printmaker Ryo Nishimura Sep. 10–Oct. 29. Nishimura is known for his drypoint etchings on plexiglass drawn from fieldwork depicting clouds, water, and flora. peteraugustusgallery.com
31 PHOTOGRAPHS DO NOT BEND Carbon & Gold: Works-on-Paper by Don Schol, Paintings by Pam BurnleySchol continues through Aug. 20. In Remembrance: Jesse Alexander, Paul Greenberg, and Jeffrey Silverthorne sees the work of three artists who passed away within the last year. Aug. 27–Nov. 12. pdnbgallery.com
LONE STAR ART AUCTION OCTOBER 28 - 29, 2022 • DALLAS, TEXAS AUCTION HIGHLIGHTS AND EVENT TICKETS visit: www.lsartauction.com, or call: 469.608.7600 Presented By: Great American West and Phil Berkebile, Jr. Auctioneer: Jason Brooks, State of Texas License No.16216 8333 DOUGLAS AVENUE, SUITE 360 DALLAS, TX 75225 469.608.7600 WWW.LSARTAUCTION.COM
01 DALLAS AUCTION GALLERY
AUCTIONS AND EVENTS
Heritage Auctions slated auctions for the summer are the Urban Art Showcase Auction on Aug. 3, Depth of Field: Photographs on Aug. 10, Fine & Decorative Arts Showcase Auction on Aug. 11, Prints & Multiples Showcase Auction on Aug. 24, Prints In Focus: Dali Showcase Auction on Aug. 30, Norman Rockwell Prints Showcase Auction on Sep. 1, Urban Art Showcase Auction on Sep. 7, the Fine & Decorative Arts Showcase Auction on Sep. 8, Depth of Field: Photographs on Sep. 14, the Contemporary Art Within Reach Auction on Sep. 15, Asian Art Signature Auction on Sep. 20, and the Design Signature Auction on Sep. 29. ha.com
38 PATRONMAGAZINE.COM THE PATRON presents the 5th Annual at Decorative Center Dallas. C U R A T E D A tour of design showrooms amplified by art from local galleries and artists. Featuring: ABITARE18 EGGERSMANN POGGENPOHL RENAISSANCE TILE & BATH Along with: CRAIGHEAD GREEN GALLERY CRIS WORLEY FINE ART DHV ARTWORKS MARKOWICZ FINE ART Thursday, September 8, 2022 RSVP mandatory for check-in details: info@patronmagazine.com NOTED: GALLERIES 4410WILLIAM CAMPBELL GALLERY
03 LONE STAR ART AUCTION
Taking place Oct. 28–29 in Dallas, the Lone Star Art Auction is a Texas-sized auction specializing in the best American, Western, wildlife, sporting, and Texas fine art. Presented by Great American West and Phil Berkebile, Jr., the LSAA will bring buyers, collectors, and sellers of historic and contemporary fine art together for an enjoyable and highly entertaining event. Consignments are being accepted for what will be Texas' largest art auction event in 2022. lsartauction.com
Dallas Auction Gallery will hold its Fine & Decorative Art Auction in Sep. dallasauctiongallery.com
02 HERITAGE AUCTIONS
Summer Group Show features work by Michelle Benoit, Scottie Parsons, Brian Moore, Arno Kortschot, and others through Aug. 25. Reflecting Pools, through Sep. 3, features work by Richard C. Thompson at WCCA's second location at 217 Foch williamcampbellcontemporaryart.comStreet.
DEFY THE ORDINARY Maserati Dallas 5300 Lemmon Avenue | 469-425-8443 | avondale.com If you want to drive a more exciting, upscale, and elegant luxury sedan, we invite you to explore our great selection of new Maserati Ghibli models. With iconic Italian styling and engineering, it allows you to attract attention everywhere you go and have fun every time you get behind the wheel. With multiple trim levels and options offered throughout, it's easy to pick out the model that best fits your needs. Learn more at maseratiofdallas.com E L E V T I N G Excitment DALLAS
From Dallas to New York to Hong Kong then back again, this gallerist and Dallas Art Fair exhibitor is just getting started.
Ryo Nishimura, Melting – mixt, 2017, 62 x 39 in., drypoint, Sirius paper, copperplate ink.
40 PATRONMAGAZINE.COM ounded by its namesake, Peter Augustus is a contemporary art gallery, now on Monitor Street in the Design District, focused on emerging and mid-career international artists. In addition to his passion for art, Peter Augustus Owen is an avid supporter of human rights issues. For several years he was a co-director and judge of the Hong Kong Human Rights Arts Prize, benefiting the refugee community of Hong Kong. He also served as a Human Rights Commissioner for the City of Palm Springs, California, in 2019. Since relocating back to the States and opening Peter Augustus, he has hosted several artists' first solo exhibitions in North America, including the upcoming show for Japanese artist Ryo Nishimura.
PETER AUGUSTUS FINDS HIS GROOVE
INTERVIEW BY DAVID LIU F
DL: I remember when we first met, we quickly realized we had very similar trajectories that brought us full circle. We're both Dallas natives, graduated high school the same year, and immediately moved to the East Coast before returning home fairly recently. From your experience, how has Dallas changed in the last Peter Augustus at his gallery within of war, of love, of time by Tobe Kan. Photograph by Victoria Gomez.
David Liu (DL): Peter, you opened your eponymous gallery last year. What made you decide to open Peter Augustus, and why Dallas? Peter Augustus (PA): Well, I was born and raised in Dallas. I went to school in New York for a bit, then I moved to Hong Kong, where I finished university. After graduation I worked for an art magazine ( ArtAsiaPacific ) based in Hong Kong, on the publishing side, although I regularly contributed to the content. I then moved to Tokyo and worked for Perrotin, leading their marketing and PR efforts across Hong Kong, Seoul, Tokyo, and Shanghai. I ended up living in Asia for the majority of my 20s and early 30s. It was an amazing experience, and I learned a lot, but my family is still based here, and I wanted to explore some creative endeavors on my own.
It's encrypted for document sending, and I prefer short and sweet messages over long formal emails. It's great to be able to bounce one-off ideas back and forth.
Ryo Nishimura, Permeation 2, 2022, drypoint, White Watson paper, copperplate ink, 39 x 63 in.; View of an outdoor studio at the Oigawa River, Shizuoka Prefecture, Japan; Ryo Nishimura, Occurring – Cloud, 2017, drypoint, Sirius paper, copperplate ink, 24.50 x 42 in.
PA: My gallery program generally focuses on artists from the Asia Pacific region, but this is not exclusive. In my time working in two very different parts of the art industry—journalism and the commercial space—I got to meet and hear from so many talented emerging artists. In opening Peter Augustus, I wanted to give these creatives a platform and a place to showcase their works internationally. I view it as a partnership in helping to curate and translate their vision to a new audience.
PA: I know. Has it really been 20 years? Dallas has grown so much over the past two decades in more ways than one. When we both left in the very early 2000s, there was no Dallas Art Fair, and there were only a handful of galleries. The landscape has changed a lot since then, with local institutions like The Warehouse and, to expand the creative map a bit, with 100 West Corsicana. From a commercial perspective, I'm sure you can agree it is great to see how the city has been able to support both the established galleries and several new galleries opening in the last few years.
FAIR TRADE
41AUGUST / SEPTEMBER 2022 two decades? (I still can't believe it has been that long...) What has surprised you the most since moving back?
DL: As many of the artists you have shown live in Asia, I imagine it has been hard not being able to travel due to pandemic restrictions. Are you growing tired of virtual studio visits?
PA: I loathe virtual meetings. Nothing beats a face-to-face meeting and feeling the excitement of an artist's studio. I do have a trip to Japan on hold for later this year in hopes that the travel restrictions are lifted! But out of necessity during the past couple of years, I've relied on WhatsApp for communication and virtual studio visits.
DL: Can you tell me a little bit about Ryo Nishimura, the next artist you will be exhibiting at the gallery in September?
PA: Ryo is an amazing young Japanese artist whose work I actually collected prior to opening my gallery. He is primarily a printmaker, specializing in drypoint etching, but he is taking this traditional Japanese printing technique to a different level by modernizing the process. A lot of his work centers on live scenes from nature, often clouds, water, or flora. While drypoint is normally done on copper plates, Ryo takes framed sheets of thick plexiglass out to fields or lakes and traces the detail with power tools and other traditional objects. After applying ink and running it through a copper press, the result is a large-format monoprint on paper with the most intricate and velvety texture I have ever seen. His work has also been collected by LACMA and the Minneapolis Institute of Art.
DL: You worked in the art world in Hong Kong and Tokyo for quite a few years. How did your time living in Asia influence your vision for your own program?
DL: Ryo will actually be in Dallas for the show, right?
PA: Yes, Ryo will be in town for a few weeks this summer in the leadup to his opening. We are working with TCU, and he will be doing a lecture and demonstration of his printing methods at the university for their printmaking students as well as making art there. They have a stellar printing facility. I am excited that a majority of the work being exhibited will be made right here in North Texas.
DL: Since opening the gallery in 2021, you have already participated in three art fairs, put on seven exhibitions, and moved to a new space in the Design District. So much has happened in such a short period of time! What's next for Peter Augustus? PA: It has been a full-on first year and a half for sure. As for what's next, I am looking forward to focusing a bit more on digital aspects of the gallery, including the online store, which I launched over the summer, and engaging with the community via events and inperson artist talks now that travel is normalizing. P
The multimedia artist speaks of John Cage, telling the national story, and abstract things.
LAURIE ANDERSON TALKS ABOUT THE WEATHER
Portrait of Laurie Anderson; installation view from Laurie Anderson: The Weather at the Hirshhorn Museum and Sculpture Garden, Smithsonian Institution, Washington, DC, 2021. Courtesy of the artist. Photograph by Ron Blunt.
42 PATRONMAGAZINE.COM
Laurie Anderson (LA): Yes, I didn't want to spend time looking back. I have a lot of new projects that are taking up most of my energy these days. CB: There's no aversion to being institutionalized in a national museum? LA: I have nothing against institutions. I work with them often in many different ways. It was just a question of how to spend my time, S
pending the summer at the Elaine de Kooning House and Studio in East Hampton, artist-in-residence Laurie Anderson is always looking forward. This month the Hirshhorn Museum will close Anderson's largest US career retrospective, The Weather, which included a series of live performances, but the groundbreaking multimedia artist never remains idle. Here, Chris Byrne shares a recent interview with Patron Chris Byrne (CB): Is it true that you initially declined the Hirshhorn Museum's proposed survey of your work? Was this due to your schedule?
Laurie Anderson, Four Talks, installation view from Laurie Anderson: The Weather at the Hirshhorn Museum and Sculpture Garden, Smithsonian Institution, Washington, DC, 2021. Courtesy of the artist. Photograph by Ron Blunt.
INTERVIEW BY CHRIS BYRNE
CB: Can you tell us about the paintings you're making at the Elaine de Kooning House and Studio? Are you focusing on portraits?
Laurie Anderson, My Day Beats Your Year (The Parrot), 2010/2021. On view in Laurie Anderson: The Weather at the Hirshhorn Museum and Sculpture Garden, Smithsonian Institution, Washington, DC. Courtesy of the artist. Photograph by Jason Stern.
LA: The national story itself is the thing that's now hard to categorize. We've been living for years with the word "unprecedented," and that's an accurate description of our time. As soon as politicians recognized that telling stories—and having them actually believed to the point of fighting for them—is where the power really lies, this country has been torn apart by stories. Each side is fully convinced that their version is the only way to see the world. As a storyteller, this is a deep, wild, and treacherous thing to learn.
CB: The New York Times' Sam Anderson described The Weather as "a sort of non-retrospective retrospective of one of America's major, and majorly confounding, modern artists..."
which I prefer to do working in the present than in the past.
43AUGUST / SEPTEMBER 2022 CONTEMPORARIES
CB: You were trained as a violinist and sculptor, eventually pursuing performance in the late 1970s…
CB: What upcoming projects can we look forward to?
CB: Your work remains uncategorizable in many ways—you've described it as an attempt to "tell and retell the national story…"
LA: Yes. He made some big stretchers for me and handed me some brushes and more or less commanded me to make a painting.
LA: I wouldn't call this training. It somehow sounds so utilitarian and formal. I took violin lessons from the age of five and was not a particularly good student. I was afraid of my first teacher, who threatened to attach nails to the fingerboard so I would cut myself when I played out of tune. Even though I found it hard to picture an instrument of torture and music, the idea of this still made me shake when I walked into his dark little studio, unpacked my violin, and started to play out of tune yet again.
CB: It was during a visit to Julian Schnabel's Montauk studio that you began to paint again?
LA: I was planning on making portraits but have shifted to bigger, more abstract things. I never have any idea what I'm making and try very hard not to put it into words, especially when I'm working. I like to have the feeling of improv that I sometimes have in music.
LA: I always thought of my work as pretty straightforward storytelling. And I think that seems pretty clear in The Weather, which is stories in various forms: film, sculpture, drawings, paintings, and music. Pretty standard art forms really.
TIME TUNNEL CB: And you became friends with the composer John Cage? LA: I interviewed him for Tricycle magazine. Here's a story I wrote about that:
LA: These are shifting all the time right now. But I'm working on several books, a film, a new museum installation, and what might or might not become an opera. P You know Steven Hawking has this theory about information and where it goes when it disappears. According to his theory, when a black hole implodes, all the information about the objects that have disappeared begins to skid down an infinitely long tunnel. All those numbers and calculations and deviations are swirling around in a huge whirlwind. So here are the questions: Is time long? Or is it wide? Are things getting better or are they getting worse? Can we start all over again? You know, I did an interview with John Cage, and I spent some time with him, and I noticed that he seemed to be such a happy guy. I mean, he was eighty years old, and he was always smiling, and a lot of old people are in pretty bad moods by that point, but he wasn't, and I was supposed to be asking him about music and information theories, but what I really wanted to know was whether he thought things were getting better or worse. Because I'd been looking around and that was something that was really on my mind, but it seemed like such a stupid question that I was afraid to ask, so I talked around it for a while, sort of building up to it, and I was saying things like: "Well, according to theories of evolution, if there was a race between a modern horse and a prehistoric horse, the modern horse would win because it's faster, more efficient—it has adapted, and are we like that too? And then, on the other hand, according to Richard Dawkins there are some problems with this—for example it would have been a great thing if fire-breathing animals had evolved. I mean this would have been a very convenient thing just—wwwff!—cook your food on the spot, and then asbestos-coated nostrils could have evolved so the nose wouldn't get singed," and so on. And finally Cage said, "Um, exactly what are you trying to say?" And I said "Arethingsgettingbetteroraretheygettingworse?" And he stopped only for a moment and said, "Oh better. Much better. I'm sure of that. It's just that we can't see it. It's just that it happens so slowly."
Left: Laurie Anderson, All Things Fractured: Lola in the Night Sky, 2011, aluminum and light. Originally commissioned by the Fabric Workshop and Museum, Philadelphia Courtesy of the artist. Photograph by Jason Stern.
44 PATRONMAGAZINE.COM
Above left: 59th International Art Exhibition, The Milk of Dreams. Pavilion of the United State of America, Simone Leigh, Sovereignty. Photograph by Marco Cappelletti. Courtesy of La Biennale di Venezia; below: 59th International Art Exhibition, The Milk of Dreams. Pavilion of Lebanon, Andrea Avezzù, The World in the Image of Man. Courtesy of La Biennale di Venezia.
his year's Venice Biennale, through November 27, is the 58th iteration of what's become the art world's Olympics. Eighty countries participated this year, each sending to its Venice pavilion the best art in the land. Given the Biennale's postponement last year due to Covid, visitors were even more delighted to see so much to love and to provoke them. Simone Leigh fills the US pavilion. Her exhibition, called Sovereignty, deploys superbly crafted bronze and ceramic sculpture to revisit old forms like clay jugs used by Southern slaves, African tribal headdresses and masks, and African raffia skirts. Sentinel, a sleek, 18-foot-tall bronze sculpture, draws from old African power figures. It's grave and enigmatic, like work by Giacometti. Leigh covered the American pavilion building, which normally looks like Monticello, with thatch, so it now looks like an African hut. Leigh won one of the Biennale's two top-prize Golden Lions not for best pavilion but for best participant in The Milk of Dreams, the festival's sprawling anchor exhibition. The Milk of Dreams, showing the work of over 200 artists, impressively looks at surrealism past and present. Leigh's Brick House, a bronze from 2019, introduces the extravaganza. Looming in Venice Biennale's The Milk of Dreams offers a surrealistic look at past and present.
A WORLD REINVENTED BY BRIAN ALLEN T
Latvia's pavilion presents colorful, charming porcelains by the dozens, all made by Skuja Braden, another artist duo. Luxuriously painted dishes, animal, vegetal, and human forms, and a porcelain bed, evoke the free spirit of one of the pair, Californian Melissa Braden. The tchotchke-obsessed Inguna Skuja, who's Latvian and remembers Soviet rule, sees her pieces as an antidote to Iron Curtain drab and uniformity. Color and whimsy at home helped make life bearable. Something's in the air in Scandinavia. We Walked the Earth, Uffe Isolotto's installation for the Danish pavilion, shows hyperrealistic models of two centaurs, one male and one female, lying dead in their rustic home. It's positively gothic, with a scifi twist. Is the subject the end of myth? Are we mortals today's centaurs? Is home no longer safe from an upheaved world? Meaning's up for grabs. In art, we don't want pat answers. Among everyone's favorite pavilion belongs to the Sami people. Norway, Sweden, and Finland together gave their pavilion rights to this indigenous people living in the northern swath of these three countries. Once called Lapland, the Sápmi region is resource rich and, for many decades, exploited by big corporations.Thelocals believe in tried-and-true sustainability, especially when it comes to their reindeer, woods, and rivers. The pavilion, a first for the Sami, introduces us to their art and culture. Sápmi is cold and sparse but, to the Sami, there's no place like home. P
Lion, for best national pavilion, went to Sonia Boyce, representing Great Britain. Feeling Her Way is a music-and-art take on why Black women artists have gotten short shrift in Britain. Walls are plastered with old CD and album covers, all by Black women performers and most bearing discount price stickers. The space looks like a music-crazy teenager's bedroom, buoyant and wacky. Boyce says she discovered her artistic chops through pop music, so the galleries feel like shrines. Though I take her overall point, it's undercut by her very selection to go to Venice and her Golden Lion win. Also, extensive concert footage by Black performers makes her space feel like a documentary rather than art. The Biennale is about countries sending art to pavilions, a "home" in Venice, so to speak, but concept of home figures in other ways as well.
From top: 59th International Art Exhibition, The Milk of Dreams. Pavilion of Great Britain, Sonia Boyce: Feeling Her Way. Photograph by Marco Cappelletti. Courtesy of La Biennale di Venezia; 59th International Art Exhibition, The Milk of Dreams. Pavilion of Nordic Countries—The Sami Pavilion. Photograph by Marco Cappelletti. Courtesy of La Biennale di Venezia; 59th International Art Exhibition, The Milk of Dreams. Pavilion of Latvia, Skuja Braden, Selling Water by the River (installation view), 2022, porcelain, mixed media, size variable. Photograph by Eriks Božis. Courtesy of Skuja Braden (© Inguna Skuja and Melissa D. Braden ).
the middle of an octagonal gallery with mood lighting, it's got presence. It's mythical and mystical and feels like the stuff of the Thesubconscious.secondGolden
Lebanon's pavilion is part collage, part video. It's called The World in the Image of Man and starts with a hometown—Beirut—in crisis. Ayman Baalbaki did an expansive installation of battered, neon-lit street signs, torn textiles and posters, and blood-red splattered paint. It's a view of a gritty, battered city and evokes 2020's horrific port explosion at an aluminum nitrate storage dump, itself a metaphor for years of civil strife. Danielle Arbid's video next to it takes us on a tour of Beirut's art district, not war torn, but not pretty, either. Contemporary art in Beirut, we see, might exist in a climate of turmoil, but it's tough and true enough to outlast it.
CONTEMPORARIES
46 PATRONMAGAZINE.COM BY STEVE PHOTOGRAPHYCARTERBY KEVIN TODORA Keijsers Koning scores with Moments I wished I had, Kenyan artist Kaloki Nyamai's first solo exhibition in the US. REMARKSINTRODUCTORY Kaloki Nyamai. Courtesy of the artist and Keijsers Koning. Kaloki Nyamai, Untitled (Memories of a Father), 2022, acrylic, ink transfer, mixed media on sewn-together unstretched canvas and figures outlined by sewn thread, 98.50 x 98.50 in. Courtesy of Keijsers Koning. Photograph by Kevin Todora.
P
A lthough it's still the eve of his first solo exhibition in this country, Nairobi-based multidisciplinary artist Kaloki Nyamai is no stranger to the Dallas art scene. Nyamai is repped here locally, (and exclusively, stateside), by Keijsers Koning, and the gallery presented his work at the Dallas Art Fair in 2021 and 2022. Significantly, on the latter occasion, the artist's Untitled (laborer), 2022, was one of 10 works acquired by the Dallas Museum ofArt throughtheDallasArt Fair FoundationAcquisition Program, a major coup. No shortage of coups here, there's also the fact that Nyamai's work is currently on view at the 59th Venice Biennale; he's one of only four native artists represented at the Kenyan Pavilion. And now, just around the corner, Kaloki Nyamai: Moments I wished I had opens at Keijsers Koning on September 10 and continues through October 8. As his inaugural solo exhibition in the US, it's poised to be yet another coup for the artist, the gallery, collectors, critics, and cognoscenti alike. "It's been quite a year," gallerist Bart Keijsers Koning understates with a laugh.Keijsers Koning was first introduced to Nyamai's work by a friend who was visiting Kenya and sending the gallerist images of artworks he saw along his way. Keijsers Koning was immediately impressed and intrigued by Nyamai's work, and he made contact with him shortly thereafter—rapport, and representation, ensued: "We just really hit it off," he recalls. On my recent visit to the gallery, I was gobsmacked by Nyamai's Untitled (Memories of a Father), 2022, an epic acrylic painting that also involves ink transfer, mixed media, and rubber thread; the large-scale work is comprised of sewn-together segments of unstretched canvas, and the heavily layered impasto finish and coming-off-the-surface serpentine threads tease viewers in while enhancing the piece's three-dimensionality. Keijsers Koning notes that Nyamai's signature stitched-together, unstretched canvases really emphasize the textile, and they're reminiscent of quilts and their resonances in American history. "That linkage to the African diaspora I find very important," he says. "I like the movement, the way the canvas shapes and shifts. A lot of Kaloki's work is based on the narrative of Kenyan history. There's a lot of scars, a lot of tearing apart within society, and he feels that the sewing brings those stories together—sewing up the wounds, so to speak."
present, since the artist is himself the father of a five-year-old son, and time together is a precious commodity. "When I look deeply, I realize that now, with me having my son, moments are very important to me, all the things I wish I'd shared with my father."
Above: Kaloki Nyamai, Untitled (School with Girl standing on Globe), 2021, acrylic, textile, and sewing thread on canvas, 38.5 x 54.33 in. Courtesy of Keijsers Koning. Photograph by Kevin Todora; below: Kaloki Nyamai, Untitled (Female Bather), 2022, acrylic, mixed media, and sewn outline, 84 x 77.50 in., 88.50 x 82 in. framed. Courtesy of Keijsers Koning. Photography by Kevin Todora.
47AUGUST / SEPTEMBER 2022
The throughlines are clear in his work: his history, identity, family, his Kamba community. And though he's half-a-world-away, there's a striking universality glowing in his singular creative vision. In a twist for the artist, the body of works comprising Moments I wished I had explores the terra incognita of his strained relationship with his distant father. As in the aforementioned Untitled (Memories of a Father), there's a quietly mythic, unrequited aspect to the yearnings embodied in the paintings, each a study in "might've been," not "once upon a time." Nyamai explains, "The show will be creating a moment that was never there, a moment that never existed. Even though my dad is still alive, and we talk once in a while, these are moments that I wish I had with my father." The personal poignancy of the series reflects the past and projects the STUDIO
The stars seem to be aligning for Nyamai, and he recognizes this as an exciting moment. "It's been a long journey, and things are happening," he assesses with a laugh. "It's reached a point where I was like, 'whoa, whoa,' but then I realized things don't just happen—it's probably the right time for them to happen…"
Two of Nyamai's major influences are his mother and grandmother; the former worked in fashion, and the latter was a musician, oral historian, and raconteur. He credits his mom with teaching him how to draw and encouraging his pursuit of art wholeheartedly. "She was always supportive," he says. "Art was in the family." For her part, his grandmother's singing and storytelling were grist for his creative mill, and her recounting of their people's history and traditions fired his imagination. "Back in the day she would tell me story, story, story, story," he remembers fondly. "And I started questioning her about the past and how she used to live, her history… I wanted to understand how it came to be that I'm the way I am now. And I've come to realize that my work is based on the past, and the present, and the space in between."
View of the backyard through the concrete screen. View of the front-yard entrance featuring a circular-perforated concrete screen. Sterling Ruby's Vampire stands guard.
48 PATRONMAGAZINE.COM A collection benefits from generous space and privacy through Bonick Landscaping. SCULPTING LANDSCAPEA BY PEGGY PHOTOGRAPHYLEVINSONBYJOHN SMITH
Tanya Wilson suggests, "crape myrtle trees are lovely in any season soft-colored blossoms in the summer and stark sculptural branches in the winter."Residing in the courtyard, Garden Fork is by Irish-born, Londonbased contemporary and conceptual artist Michael Craig-Martin, who fostered the Young British Artist movement. His sculptures are forms of the everyday that appear like line drawings in the air. "Being in the allée provides a soft contemplative experience, and Garden Fork creates a surprise element of whimsy," says Bonick. The entrance to the courtyard garden is through the home. The privacy created by the tall holly bushes surrounding the landscape is perfect for family living, with a green lawn, ample seating, dining spaces, and a swimming pool. The unadorned green lawn in the front yard is a perfect place for the owners to showcase and rotate their extensive collection.
Private family and entertaining patio seen through the crape myrtles. Michael Craig-Martin's Garden Fork installed near the grande allée of crape myrtles.
SPACE
On the front porch, a white steel screen with perforated circles offers a peek through to crape myrtle blossoms in the courtyard of crushed basalt.
P
An allée grid of lavender crape myrtles creates a wonderful contrast of light and dark, producing intimacy in an open landscape. The garden is a well-planned and -executed study in contrasts: the hard surface of the gravel and the softness of the delicate tree blossoms. The gray stucco of the house and white furniture contrast with the dark basalt. The tall holly trees create a vertical contrast with the horizontal lines.
49AUGUST / SEPTEMBER 2022 s with any great architectural endeavor, a landscape needs to effortlessly meld with the home. This is precisely the way Glenn Bonick, owner of Bonick Landscaping, now in its 40th year, envisions each project. But in this case, the landscape is a place to showcase sculpture.
On the front lawn is Vampire by Sterling Ruby, who had a solo show at the Nasher Sculpture Center and creates metal and fiber sculptures that often have a shadowy and sinister undertone while maintaining individual expression and social constraint.
A
"We wanted to create a landscape that had wide open spaces for great sculpture, but was also a contemporary, serene, and wonderful space to look at. We have so far included two works that we love by wellrespected contemporary artists," says Derek Wilson.
Landscape designer Glenn Bonick.
Tanya Wilson, the lead designer on the project says, "Tall holly hedges create total privacy from the street, as the owners wished to see nothing but green. The landscape was challenging, as it needed to be a classic space for a changing and ever-expanding sculpture garden as well as an intimate space for family gatherings."
The homeowners, Christen and Derek Wilson, have an outstanding art collection. An atypical garden, the design is museum-like visually and in ambiance.
50 PATRONMAGAZINE.COM
Jenkins understands he is primarily introducing stone into kitchen and bath design, utilitarian in nature. However, he asserts, "The biggest opportunity to really make a big fashion statement when it comes to pattern play and color and that whole runway effect is with stone. And because there's going be so much of it, it's going cover that entire island. It's going to cover that entire countertop, that whole bath, shower stall, wall enclosure. So with Aria, I think they have really put together these fashion-forward brilliant selections of stone that in themselves could be framed as abstract art." His ability to achieve not only gorgeously inimitable but also D
For starters, 2022 collection collaborations include MaitlandSmith, Hancock and Moore, Kravet, Akdo, and Leftbank Art, which uses Jenkins' own Mouths Wide Open series, a collection of lead and ink portraits emphasizing the mouths of humans in their beautifully diverse open state. And in March, Jenkins introduced a "fashion runway-inspired collection" with Aria Stone Gallery.
FASHION-FORWARD
Corey Damen Jenkins partners with Aria Stone Gallery on a runway-inspired signature slab collection. STONE BY TERRI PROVENCAL
etroit-turned-New York interior designer Corey Damen Jenkins is rarely in repose. Between expertly designing clients' forever homes; appearances on HGTV's Showhouse Showdown, the Rachael Ray Show, and MasterClass as an instructor in a ten-episode streamer; building an entirely new website; and several new CDJ collections with industry partners, it's no wonder Architectural Digest named him to its AD100 list, as did Elle Décor to its A-List.
From left: Corey Damen Jenkins. Photograph by Nathan Schroeder; Corey Damen Jenkins at Aria Stone Gallery. Courtesy of Aria Stone Gallery; A room designed by Corey Damen Jenkins features an arresting wallcovering in cobalt blue. Photograph by Werner Straube.
Among the superb slabs in the Corey Damen Jenkins X Aria Stone Gallery collection are the highly sought Calacatta Vagli Macchia Marble, the showy Calacatta Picasso Marble, the striking Zebrino White Marble, the mystical Avocatus Quartzite, and the arresting Oceano Fantasy Quartzite, all from Italy and Brazil.
SPACE lasting design extends to choosing the right brand partners. "I think that for us the big thing really is to partner our brand with brands that have a similar worldview and are dedicated to creating materials and furnishings and products that enhance the beauty of homeowners' and designers' projects," says Jenkins. "It's all about diversifying our reach, diversifying our development as it pertains to different product categories." Irrepressibly stylish, Jenkins looks at design through a fashion lens. "I think Aria draws me in because they have a real eye for what I consider to be fashion-forward stone selections. I do look at the fashion runway constantly. I look at the works of Jean Paul Gaultier and Balenciaga, Elie Saab and Valentino." Jenkins assimilates to like-minded creative genius, which is why he is known for a layered approach. "These visionaries do that on the Parisian runway with their models, the breakthroughs they make with textures and materiality and color and pattern. You know all of that eventually influences and trickles over into the interior design column."
As the author of Design ReMix, his aesthetic is one of pattern, layers, and texturing, but also extraordinary color mashups. For unlikely color combinations he looks to flowers and is often found combing New York City's flower district. "I like looking at the design of our planet and looking at what is present there naturally, and some of our most bold and crazy color palette combinations have come directly from flowers or the plumage of birds or other animals, landscapes, forests… I always feel like if it works there in nature, it should work in a home. I do believe that."
A lover of art, and an artist himself, Jenkins is convivial and kind. His offices depict his joy of life with well-traveled finds. But most importantly for his clients, he's unafraid. "I'll mix in rococo with modernity in a heartbeat and think nothing of it."
P
Neiman Marcus is a proud sponsor of FIRST LOOK at TWO x TWO for AIDS and Art October 6, 2022 FOSTERING HOPE. INSPIRING CHANGE. MAKING A DIFFERENCE.
SPACE
Embracing beautiful views, Eggersmann designs a kitchen at W Hotel & Residences.
incorporated, like the 13-foot island and the location of the existing plumbing, gas, and electrical. In addition, there was a 30-inch structural column that showed the age of the condo by its late-disco-era mirrored tiles. Not a problem for Wilson and the team at Eggersmann, who built out the wall for a clean finish and incorporated the structural column in the back wall of cabinetry.Theisland now floats in front with a double-waterfall veined black Marquina marble top, and as the showplace of the living area, half of it has a glass front with LED lighting to display the classic white dinnerware. The soft, dark, acacia veneer matches the cabinetry in back to form an elegant, cohesive unit. The tall back cabinets provide space for all the pantry items and have two pockets doors that open for a complete bar on one end, necessary for frequent entertaining, and a hidden space on the other end for small kitchen appliances. The kitchen is seamless due to the German precision of the cabinetry and the perfect alignment of the appliances. The finished product is a visually stunning kitchen to match the beautiful view of the Dallas skyline. P
BY PEGGY LEVINSON
Eggersmann's kitchen design features a double-waterfall veined black Marquina marble top. Photograph courtesy of Eggersmann.
Sky-High Entertaining
egan Wilson, showroom manager of Eggersmann in Dallas, said that when prospective clients were moving to Dallas from Florida via a trip to Chicago, they happened upon an Eggersmann advertisement showing a kitchen in black marble with a rich, smoky, wood finish. The couple had just purchased one of the original units at the W Hotel & Residences in Dallas on the 25th floor. The residence has a spectacular view of the Dallas skyline but still showed signs of its footprint from 2006. In their new home, they wanted a kitchen luxurious enough to host formal dinner parties but practical and functional enough that they could eat a bowl of soup for Wilsonsupper.wasjust about to close on a late Saturday afternoon when he saw this couple peeking in the windows. And inside the showroom on Hi Line Avenue in the Design District, they found exactly what they were looking for. Wilson helped them visualize how the kitchen would look as the focal point of their newly purchased condominium. With the floor plan and the aid of the clients' real estate agent, who has design experience, they began designing the kitchen, navigating the existing floor plan. There were some problems that had to be dealt with and K
52 PATRONMAGAZINE.COM
LIFE OF LUXURY AWAITS AT THE HOUSE 2200 VICTORY AVENUE Penthouse Unit 2701 3 BD | 3.2 BA | 4,857 SF $6,995,000 Sub-Penthouse Unit 2502 2 BD | 2.1 BA | 2,385 SF $3,250,000 All material presented herein is intended for informational purposes only. Information is compiled from sources deemed reliable but is subject to errors, omissions, changes in price, condition, sale, or withdrawal without notice. All measurements and square footages are approximate, but not guaranteed and should be independently verified. This is not intended to solicit property already listed. Nothing herein shall be construed as legal, accounting or other professional advice outside the realm of real estate brokerage. Compass is a licensed real estate broker. Equal Housing Opportunity. JONATHAN ROSEN 214.927.1313 | jonathan.rosen@compass.com therosengroup-re.com | @the_rosen_group
he only word for this kitchen is stunning. Four quad-matched, book-matched Explosion black quartzite slabs clad the 14foot island fronting the living room. The effect is more akin to a work of art than a functional kitchen. But functional it must be, as the homeowners have a growing family, with a toddler who is into everything. When MHM Living was contacted about a new design, the kitchen was anything but functional: a slab leak had forced the then contractor to completely tear up the kitchen. The countertop was held up by wooden blocks, the dishwasher was held up by duct tape, and the floor was covered with cardboard.
T
Alongcontemporary.withthehighly figured marble, other elements come together to create the wow factor in this kitchen. The cabinets are covered in a German veneer that is veined like marble but has Taken down to the studs, a kitchen is reinterpreted from dysfunction to splendor by MHM Living. IN THE KITCHEN
DRAMA
54 PATRONMAGAZINE.COM
Botond Laszlo, the principal of MHM Living, has an architectural background and was previously a building engineer. He applies all this knowledge to his projects. In this case, structural walls were moved to create a kitchen that was open to the living area. The clients wanted a usable kitchen that was dramatic and organic to the space, so existing architectural details, like colonial-style moldings and fluted columns, were removed in order to update the home and make it
SPACE
MHM Living is a design/build organization that generally takes a home down to the studs to reconfigure the space. There are two major factors in any project that MHM builds: communication and transparency. The budget and time to completion are known from the very beginning. In the initial meetings the client describes in words and pictures the outcome they anticipate, and then MHM translates this into the design process. Constant communication through an online private client portal allows the homeowner total access to the progress of the job. The client can be across the world and still know how things look in real time. A team member takes photos each day of exactly what steps have been taken and reports delivery and plumbing updates and decisions on any other recent developments."Itellmyclients if I can get into your head then the project will be successful," Laszlo emphasizes.
BY PEGGY LEVINSON
a natural, textural feel to it. All the major kitchen appliances are integrated into the adjacent wall in the same German veneer. The cooktop has a special slate-gray finish, and a dining area in Negresso marble is cantilevered on to the side of the island. Above it is another dramatic feature: a light pendant made of flat pieces of slate that create a filtered light just over the dining area. There are no jarring notes in this expertly planned and executed space.
P MHM Living designed a showy kitchen featuring four quad-matched book-matched quartzite slabs. Photograph courtesy of MHM Living.
Savor Summer at Ellie's. Sip on your favorite cocktail or glass of HALL Wines at Ellie's, located within HALL Arts Hotel. Pair drinks with showstopping cuisine to turn your Dallas Arts District outing into a masterpiece. 1717 LEONARD STREET, DALLAS, TEXAS 75201 | 972.629.0924 | ELLIESDALLAS.COM Photography by Studio Love List
The exhibition combines a bounty of Cartier creations from the early 20th century to today, Louis Cartier's personal collection of Persian and Indian art, and selections from the Keir Collection, on long-term loan to the DMA. Co-organized and opening first at the Musée des Arts Décoratifs, Paris (due to Covid delays), in collaboration with the Musée due Louvre, all told, the exhibit has over 400 objects to take in. Louis Cartier was fascinated by the Islamic art and design culture he discovered through his world travels. At the opening preview, Pierre Rainero, Cartier Director of Image, Style, and Heritage, described the exhibition's origins: "I came to the idea that beyond specific inspiration linked to one country, one civilization, one period, there was a broader spectrum of shapes, forms that were the origin of a lexicon of Cartier shapes. And among those shapes, I did realize that many of the shapes were coming from Islamic culture."
DESIGNING
Dr. Agustín Arteaga believes the exhibition allows "people to see themselves reflected in the work we do." In this, the pairing aligns perfectly with the DMA. "For over a century, Cartier and its designers have recognized and celebrated the inherent beauty and symbolic values found in Islamic art and architecture, weaving similar elements into their own designs. This bridging of Eastern and Western art forms speaks exactly to the kinds of cross-cultural connections that the DMA is committed to highlighting through our programming and scholarship."
President and CEO of Cartier North America Mercedes Abramo notes Schleuning was able to choose her favorites from the immense Cartier archive in Switzerland, which is only open for curators and their own designers. "Having Sarah come to Switzerland and walk through there and pick which pieces she wanted for the exhibition is a special treat for the curator."
Abramo concurs, "Appreciation for all cultures and all levels of diversity is part of our values. Here at the DMA, having such a rich collection of Islamic art already was such a natural match for this collaboration. The 175-year-old Maison is inspired by the world around us. It reminds us where we come from."
56 PATRONMAGAZINE.COM
lamour and magnificent jewelry is the order of the day when Maison Cartier comes to town. Exceeding these expectations, Cartier and Islamic Art: In Search of Modernity at the Dallas Museum of Art through September 18, the sole North American venue, presents not only historical beauty, but also visually august exhibition design.
As for her inspiration Schleuning says, "I'm always fascinated with creativity, what inspires people to make things. And this kind of idea, this thread, was exploring the creativity, the genesis of ideas and how those replicate, how they're iterative."
P
From left: Installation view Cartier and Islamic Art: In Search of Modernity at Dallas Museum of Art. Photography by Daniel Salemi. Courtesy of Cartier.
With this as the point of departure, Rainero exchanged these ideas with Dr. Agustín Arteaga, the Eugene McDermott Director of the Dallas Museum of Art. A major exhibition of this scope and detail involves an au fait group that's both creative and collaborative. The exhibition is co-curated by Sarah Schleuning, the Margot B. Perot Curator of Decorative Arts and Design at the DMA; Dr. Heather Ecker, former DMA Marguerite S. Hoffman and Thomas W. Lentz Curator of Islamic and Medieval Art; and Évelyne Possémé, Chief Curator of Ancient and Modern Jewelry Musée des Arts Décoratifs, with exhibition design by Diller Scofidio + Renfro (DS+R). The architecture of the two disparate venues informed the nuances of each exhibition. "Even though the scenographer is the same (Elizabeth Diller), the space for this exhibition is very different. In Paris, the space was a living part of the journey of the visitor. In Paris there is a very important nave, which is very high, and there is significant separation between the different small rooms. So, the journey had to be imagined with that specific space in mind," Rainero apprises. "In Dallas," he continues, "the freedom G Cartier and Islamic Art: In Search of Modernity was brilliantly conceived.
AN EXHIBITION BY TERRI PROVENCAL
SPACE
Diller, founding partner of DS+R, described, "We work as architects to spatialize the work. We brought in a digital layer. So beyond the display of the artifacts, working with the curatorial framework of the organization, we wanted to look at these select objects through a different lens—through radical magnification, for example, and through a kind of analysis, and through how these things were constructed, their intricacies, which you can't [ordinarily] see." An immersive experience of darkened galleries, floating cases with pinpoint lighting, and striking projections invite the viewer into a world of mastery.
was total because the space is an enormous cube. And so both the curators and Liz Diller had to reimagine, from scratch and without constraints of existing divisions, the journey for the visitor. And for that, Liz Diller also imagined new visual animations on top of the ones that were used in Paris."
www.maryannesmiley.com I 214-522-0705 I info@maryannesmiley.comPhotography by Holger Obenaus Mary Anne Smiley's clients are the primary reason for doing valuable design work, and her hope is to surround the family with luxurious comfort and joy for liviing. Fluid. Seamless. Design. Excellence in interior design marries excellence in home construction.
Gloria Cortina chair, 2021, hand-carved black onyx, 27.5 h x 26 in. w x 13.75 d. Courtesy of Cristina Grajales Gallery.
Advocating postwar 20th-century design classics with designers of the day, Cristina Grajales exhibits Robert Wilson's A Boy From Texas.
58 PATRONMAGAZINE.COM
consummate source for 20th-century masterpieces and contemporary designers, Cristina Grajales Gallery is one of the most distinguished of its kind in the world. "We have the most beautiful corner in Tribeca," says Grajales.
telling a story through glass; there's a sound component to it, and Bob composed these words and sounds." In front of the installation, teenagers put their phones away, enthralled by the experience.
Robert Wilson: A Boy From Texas installation view. Courtesy of Cristina Grajales Gallery.
Through September 9, she's showing A Boy From Texas, which, she says, "Is very special to me," as an opportunity to reappraise the voice of the great Waco-born theater director Robert Wilson. Sparked by memories of his childhood in Texas and the early theater works and installations he developed in rural America, Wilson, working with the Corning Museum of Glass, created an installation in blown and cast glass reflecting nature, fragility, and rebirth. "When people see it, they burst into tears," says Grajales. "Bob is telling a little bit of a biographical story of his life." In Wilson's own words: As a boy, I never wanted the guns my father gave me, nor to go deer hunting with him. The only thing positive about the experience was that we would get up early in the morning and go out on our own to sit in a blind, waiting for a deer to appear. I always liked being alone, having this space, a place for my mind to have its own thoughts; perchance to dream. A boy from Texas. "He wanted to be with his father," Grajales avers. "And he's A
The building, formerly a 1925 garage building with handlaid brickwork, is a block away from where Dia (Art Foundation) began, where Andy Warhol, Rob Wilson, and John Chamberlain once showed. "Having that history is so amazing," Grajales says from the cobblestone streets of the neighborhood. Grajales appeared at the Dallas Art Fair for the first time in April and plans to return, effusing that, "Everybody was so kind and lovely."
Colombian born, Grajales moved to the US in the late '70s. Advocating authenticity, artisanship, and innovation, she opened her eponymous design advisory business in SoHo in 2001. She is known for not only her keen eye, but also lifelong relationships with artists and designers for whom she staged career-defining shows. After 15 years, she moved and expanded her gallery to a former printing building in Chelsea, where it remained from 2015 2021. Textiles and metalwork are among the particular passions that she champions. Now in Tribeca (the move marked the gallery's 20th anniversary), the gallery's fall programming is rich, including Las Tres Pieles (The Three Skins), an exhibition Grajales will open on October 21 at the Museo de Arte de Pereira, Colombia. At the gallery, a show for Sang Hoon Kim and Mark Grattan will open September 20. Grattan will also take over Grajales' booth at Design Miami. Next, work by Gloria Cortina, a highly regarded designer based in Mexico City, will run concurrently with Firooz Zahedi, November 3. And Grajales herself will receive the Museum of Art and Design 2022 Visionary Award on November 14 at the MAD Ball. P
Viewers find the work spellbinding, including a couple who came in with their four-year-old son: "He put his hands in his pockets and just sat in front of the platform. The installation is theater! It's poetry right there in front of you It invites you to take a second to say, 'Who am I?'" Grajales adds, "One of my dreams is to find a museum show for it in Texas."
Cristina Grajales on the occasion of the gallery's 25th anniversary. Courtesy of TDE TV. Mark Grattan, calfskin, reverse suede, and walnut stool, 2021, 24.75 in. h x 19 in. w x 17 in. dia. Courtesy of Cristina Grajales Gallery.
OFAHEADDESIGN BY TERRI PROVENCAL SPACE
MARKET HALL | DALLAS DESIGN DISTRICT SEPTEMBER 16 - 18 , 2022 1 TICKET | 2 MAJOR FAIRS 3 DAYS OF EYE-POPPING ART & DESIGN SUPPORTING PARTNERS INCLUDE: Enter promo code PATRON at WESTEDGEDESIGNFAIR.COM for $5 off the ticket price AVRAM RUSU STUDIO SIGNATURE KITCHEN SUITE WETSTYLE CASTILLEJA FLUXCO
A Marc Newson console sits beneath Andy Warhol's iconic Jackie. An Allied Maker chandelier, a stool from Maison Gerard, and a gray rug from The Rug Company complete the arrangement. A work by Ugo Rondinone adds interest on the stair.
umpkin-hued walls bring warmth and brightness to an interior space while a large black-and-white print by Jenny Holzer punctuates its walls. This cozy bar, with an onyx countertop flecked with earth tones to complement the walls, is nestled in the center of the house. It is one of many contrasts throughout this gracious Highland Park home. Originally built in 1919 and renovated several times since, its quiet elegance is a counterweight to the dynamism of the latest homeowners' blue-chip collection of contemporary art.
Early 20th-century home provides a palette for 21st-century art.
P that is the star of the renovation," Dorsey explains. The focal point of the entryway, for example, is an ebony wall that serves as a dramatic backdrop to Andy Warhol's Jackie. This iconic image depicts a smiling Jacqueline Kennedy arriving in Dallas on that fateful November morning. Bathed in blue, it commemorates that sunny day with foreboding of the tragedy that would unfold just hours later. A custom monoscope chandelier by Allied Maker, with its astral form, along with a Marc Newson table lend an additional 1960s vibe that pairs cohesively with the art. "What's really great with classical architecture is that you can embrace it with modern furnishings," Dorsey suggests. In an adjacent hallway, a large-format print from Thomas Struth's Museo del Prado series offers its own portal into the Spanish museum. The collection began in the early 1990s with prints and photographs. In the intervening decades, it has grown not only in size but also in scope. "We're migrating from almost all American artists to younger, more diverse and global artists," the collector explains. It is worth noting that the couple enjoys collecting work on their own, though they will occasionally engage an advisor to provide condition checks for older works. To be sure, their collection of American art is spectacular, with Time-honored architecture brings dimension to the homeowners' contemporary art collection. Thomas Struth's large-format print from his Museo del Prado series hangs to the left of the stairs featuring a mohair runner by Carol Piper Rugs.
BY NANCY COHEN ISRAEL PHOTOGRAPHY BY DOUGLAS FRIEDMAN AND JOHN SMITH
MASTERPIECE IN THE MAKING
61AUGUST / SEPTEMBER 2022
Erin Mathews of Allie Beth Allman & Associates worked with a pair of newcomers to Dallas as they sought a beautifully located home that could accommodate their collection. They came with an open mind and a vision of the renovation possibilities. "They look for the good bones of a house and put a good team together to make if fabulous," Mathews says. In this case, builder Randall Underwood, interior designer Chad Dorsey, and landscape designer Melissa Gerstle worked on its transformation, maintaining the home's original footprint in the process. Together, in four short months, they seamlessly finessed a home that embraces the past while staying rooted in the present. "We tried to honor the architecture with the renovation and make it the perfect palette for the artwork, because
62 PATRONMAGAZINE.COM In the living room, the sinewy de Sede sofa, Carl Springer's mirrored coffee tables, and chairs by Jean Royère and Maison Gerard flow organically with Sam Gilliam's To A Primitive State, and McArthur Binion's Modern:Ancient:Brown to the right. A sunny day warms Mark Bradford's Floor Scrapers 9 and Glenn Ligon's Come Out Study 19
Jammie Holmes' Toy Soldier is installed above an Yves Klein cocktail table filled with signature International Klein Blue pigment.
Howard Hodgkin's Asphalt is installed above a fireplace. A Lindsey Adelman Kingdom Chandelier hangs overhead. iconic work by luminaries such as Jasper Johns, Robert Rauschenberg, McArthur Binion, and Sam Francis, to name a few. And while these artists define postwar American art, the collection also incorporates succeeding generations of American artists, including Sam Gilliam, Glenn Ligon, Mark Bradford, Walter Price, and Julie Mehretu. Hans Hoffman and Ahmed Alsoudani, both foreign-born emigres whose work the couple owns, have made their own mark on American art. More recently, the collection is reflective of contemporary European artists, including Keith Tyson, the 2002 Turner Prize winner, as well as Sophie von Hellermann and Howard Hodgkin.
64 PATRONMAGAZINE.COM
Dorsey's keen eye helps create visual connections between furnishing and art. A Zaha Hadid Aqua table in the dining room, for example, is placed under a Lindsey Adelman Kingdom Chandelier, whose branchlike shape further echoes the natural world. Dorsey paired these organic forms with dining chairs by Nina Seirafi. Their monochromatism is offset by the boldly colored circular paintings of Ugo Rondinone. Pulsing with their own energy, they counterbalance Sean Scully's muted tones in an angular work on an adjacent wall. The dichotomy between organic and geometric continues in a nearby sitting room, where a De Sede sofa undulates across the space. Behind it, a large work from McArthur Binion's DNA:study series offers structured heft. Karl Springer's Free Form coffee tables anchor the space, reflecting the room around them.
Between loans to museums and new acquisitions, the collection rotates on a regular basis. Dorsey appreciates this opportunity, remarking, "As a collector, being able to move your collection around makes the most sense. It makes it more fun and really interactive. Ultimately, you want to see your collection in new ways."
Sean Scully's Winter Light anchors the room with a sculptural dining table by Zaha Hadid bedecked with Gary dining chairs by Nina Seirafi, and Lindsey Adelman Kingdom Chandelier hanging overhead.
65AUGUST / SEPTEMBER 2022
Clockwise from top: Known for his stunning kitchen design, Dorsey installed Christopher Peacock's handsome cabinetry with lighting by Flos; Abundant with natural light, the breakfast room features Flos Aim Pendant lighting, Naoto Fukasawa armchairs, and a Marc Krusin table; Jenny Holzer's The Hand Desired enhances the bar Dorsey had painted in a stunning orange shade..
In the garden, Gerstle has devoted equal care to the landscape design. "It's formal but whimsical in the space. Everything is a play on texture, form, and shape," she explains.
The couple still maintains a home in their native New York City, where they frequent galleries and acquire much of their work. They are, however, embracing their new city and look forward to being involved in the arts scene in Dallas. Their collaborative efforts with Dorsey, Gerstle, and Underwood have already paid off. As Mathews concludes, "What made this project sing was that it had wonderful people attached to it the whole time."
P
The collection continues on the second floor. Among the works here is a print by Robert Rauschenberg that faces off with a suite from Allan McCollum's whimsical Shapes Project. Included in the primary bedroom is an early work, as well as an early acquisition, by Pat Stair.
On the upstairs landing a sculpture by Michael Steiner takes center stage with, from left, Robert Rauschenberg, Bellini V; Keith Tyson, Nature Painting; and Allan McCollum, The Shapes Project: Collection of Perfect Couples.
66 PATRONMAGAZINE.COM
And that includes the homeowners, whom the city welcomes as new patrons of the local cultural ecosystem.
On the upper level, a dramatic chandelier hangs from the primary bedroom's soaring ceiling. Julie Mehretu's Six Bardos: Hymn (Behind The Sun) is installed above the Liaigre bed along with Gabriel Scott's Luna fixture. This space flows into the study. With its wood-lined walls and large bay window framing the garden, this room has a more rustic feel compared to the rest of the home. The center of the room is dominated by an Yves Klein cocktail table filled with signature International Klein Blue pigment. This iconic modernist work is offset by a more recent acquisition: a painting by local artist Jammie Holmes. A frequent challenge of older homes is updating the kitchen. Dorsey transformed this formerly small work area into a roomy, light-filled atrium that offers plenty of space for the family to congregate.
As seasoned collectors, the couple commissioned Billy Sullivan to paint a portrait of their children, also installed in this space.
67AUGUST / SEPTEMBER 2022 Exterior views of the home feature Randall Underwood's updates with landscape design by Melissa Gerstle. An Osvaldo Borsani P40 lounge chair enjoys pride of place beneath a window.
The Warehouse celebrates the 25th anniversary of building The Rachofsky Collection with a show curated by Allan Schwartzman. COLLECTINGOF BY ALI NEMEROV
25 YEARS
Cindy and Howard at The Rachofsky House before Cecily Brown (British, 1969), The Splendid Table, 2019-2020, oil on linen, three panels, overall: 105.50 x 316.50 in. each panel: 105.50 x 105.50 in. Labora Collection, Inc. and The Rachofsky Collection. Photograph by Luis Martinez.
Past exhibitions at The Warehouse have focused on a specific theme culled from the Rachofskys' collection of roughly 1,000 objects. Often sparsely installed, these shows have placed the dynamics between individual objects at their center, creating new resonances–and dissonances–in their intimate juxtapositions.
"What's really interesting," Howard Rachofsky says, "is how you see our interests focus on a specific historical moment, and then move to something less systematic, and then back again. This is an opportunity for us to step back and learn from the past and look ahead to where we'd like to go."
pening on August 26th at The Warehouse, an exhibition space and project initiated by Cindy and Howard Rachofsky, 25 Years of Collecting will celebrate the significant commitment that the couple have made to the art and artists of the postwar period over the past two-and-a-half decades–and chart how their perspective has evolved over time. Taking over the expansive 18,000-square-foot space, the exhibition will be organized by collecting period, telling the story of how the collection has grown and changed from year to year in concert with the couple's interests and priorities.
70 PATRONMAGAZINE.COM
One such exhibition, Geometries On and Off the Grid: Art from 1950 to the Present, traced geometric abstraction in the postwar period across artwork spanning eighteen countries and seven decades. The exhibition brought together works exemplifying one of the
Above: Robert Irwin (American, b. 1928), Untitled (disc), 1968-69, acrylic lacquer on formed acrylic plastic, 54 in. dia.; Below: Lucio Fontana (Italian, born Argentina. 1899–1968), Concetto spaziale, la fine di Dio (Spatial Concept, The End of God), 1964, oil on canvas, 70 x 48.50 x 1.50 in. Both The Rachofsky Collection. Photographs by Kevin Todora.
O
71AUGUST / SEPTEMBER 2022 Above: Louise Bourgeois (American 1911-2010), Cell (You Better Grow Up), 1993, steel, glass, marble, ceramic, and wood, cage: 83 x 82 x 83.50 in.; mirrors open: 88 x 90 x 84 in. Photograph by Kevin Todora; Below: Robert Ryman (American, 1930-2019), Untitled, 1961, oil on stretched linen canvas, 37.87 x 37.87 in. Both The Rachofsky Collection.
Janine Antoni (Bahamian, b. 1964), Lick and Lather, 1993, one licked chocolate self-portrait bust and one washed soap self-portrait bust on pedestals, each bust: approx. 24 x 16 x 13 in.; each pedestal: 45.87 x 16 in. The Rachofsky Collection. Photograph by Kevin Todora.
73AUGUST / SEPTEMBER 2022 Above: Kai Althoff (German, b. 1966), Untitled, 2004, oil and varnished paper on fabric, 29.87 x 28.37 in. The Rachofsky Collection.; Below: Kazuo Shiraga (Japanese 1924-2008), Tenshosei Botsuusen (Featherless Arrow incarnated from Heavenly Swift Star), 1960, oil on canvas, canvas: 71.37 x 107.37 x 1.50 in.; framed: 72.37 x 108.50 x 1.62 in. The Rachofsky Collection. Photographs by Kevin Todora.
In 25 Years of Collecting, Gallery 3 will take on an entirely different–and slightly idiosyncratic–character. The 2,500-square-foot Gallery 3 space will be "something between open storage and a sculpture court," notes Allan Schwartzman, the exhibition's curator, who has advised the Rachofskys since the collection's inception. Brimming with sculpture, the space will bring together 55 works spanning the history of postwar art, from Edward Kienholz' Untitled (With Piano Keys), 1966; to Janine Antoni's Lick and Lather, 1993; to Rirkrit Tiravanija's Untitled (Passport), 2005; to Aria Dean's Work (tout son col secouera cette blanche agonie), 2021. As opposed to a chronological or thematic grouping, relationships here will be made between works that were created with entirely different intentions, like that between Donald Judd's Untitled, 1970—a wall-bound work made of anodized aluminum depicting the progression of a mathematical sequence—and Analia Saban's Draped Marble (Emerald, Jade, Fior di Pesco Classico), 2015, in which three marble slabs have been bent in half and draped, midpoints crumbling, over a wooden sawhorse. The juxtaposition of the two works results in a playful and refreshing take on the evolution of artistic engagement with notions of progression and seriality in sculpture over time.
74 PATRONMAGAZINE.COM collection's core competencies: a global perspective on postwar art with a specific interest in Italian art and that of postwar Japan. The largest space in the exhibition, Gallery 3, brought together works by Giovanni Anselmo, Robert Irwin, Alan Saret, Robert Smithson, Michael Heizer, Richard Tuttle, and Nobuo Sekine, highlighting affinities in the ways in which these artists from America, Italy, and Japan contended with the formal purity of their minimalist predecessors, breaking with the traditions of their systems, organization, and geometries in the process.
Richard Serra (American, b. 1938), Close Pin Prop, 1969-76, rolled lead, tube: 37.75 x 9.50 in. dia.; pole: 79 x 3.50 in dia. The Rachofsky Collection. Photograph by Kevin Todora.
The exhibition's opening gallery will assemble three works which serve as a mise-en-scène of sorts, each created in a span of seven years (2007–2014) but that together represent the range and breadth of themes that the exhibition touches upon and the collection holds. Sigmar Polke's The Illusionist, 2007, at nearly ten feet wide, looms large. Part of the artist's Lens Paintings series, the work is one of the last, and grandest, that the artist created in his lifetime. To create the piece, Polke used a semitransparent plastic surface to depict two Victorian magicians conducting a séance with a blindfolded woman. Painting on the back, sides, and front of the material, the artist uses the painting's subject and substrate as a metaphor for his own practice: the artist as the magician, the subject—and possibly its viewer—the illusion. On an opposite wall Maurizio Cattelan's Untitled (Canvas & Broom), 2009, will function as a witty counterpoint. The work is at once a painting and a sculpture, reminiscent both of Piero Manzoni's iconic folded Achrome canvases and Marcel Duchamp's infamous Readymade sculptures. Here a broom props up the surface of the canvas as it appears to sag to the floor, which, as Schwartzman notes, "is a Maurizio Cattelan (Italian, b. 1960), Untitled, 2003, resin body, synthetic hair, clothes, electronic device, bronze drum, 31.50 x 33.50 x 22 in. The Rachofsky Collection. Photograph by Kevin Todora.
P
Buster Keaton-esque, deadpan take on the end of modernism. The content is collapsing, the party is over." Between these works, Pierre Huyghe's La déraison, 2014, will be installed. The sculpture is a cast concrete fragment of a female figure from a monument created for the 1931 Exposition Coloniale Internationale outside of Paris. Sculptor Jean-Baptiste Belloc intended for the figure to represent Africa set amongst figures personifying each of France's colonies. Shown toppled, headless, and covered in moss, the work functions as an eerie and prescient reminder of the collapse of colonial ideals and histories, and their relationship to the history of modernism–an increasingly central theme of contemporary art, and one with which other works in the exhibition also contend.
Above: Cecily Brown (British, 1969), We didn't mean to go to sea, 2018, oil on linen, 89 x 83 x 1.50 in. The Rachofsky Collection. Photograph by Kevin Todora; Below: Charles White (American, 1918-1979), Untitled, c. 1966-1967, oil on canvas, 28.50 x 50.50 in., framed: 30.25 x 52 x 1.75 in. The Rachofsky Collection. Photograph courtesy of David Zwirner Gallery. For open hours please visit thewarehousedallas.org.
The Rachofskys have long collected both significant historical works representing pivotal shifts in the history of art, and contemporary works seeking to trace new stories about the art of our time. Spanning every medium and approach to artmaking, 25 Years of Collecting is a rare opportunity to take stock of the collection's history and look towards its future. As Howard Rachofsky noted, "For us, collecting is deeply personal but also a commitment to the wider community. Over the years our interests have reflected just that: what are the most pressing artistic statements from history through today, and what can we learn from the conversations between them? This exhibition offers a new perspective on that question, and we're excited to see what comes of it."
75AUGUST / SEPTEMBER 2022
76 PATRONMAGAZINE.COM ANCHORED BY A CONTOURED STAIRCASE, DESIGN AND ART BLEND IN NIKI SAMUEL'S HOME. EVERY STEP OF THE WAY BY ELAINE RAFFEL Bim Koehler's large-scale 2012 painting, from Gebert Contemporary Gallery, combines with an area rug from The Rug Company. A mirror above the custom console reflects the entrance.
Malcolm Alexander bronze, Ishtar, 2014, with a Gubi chair enhance the custom staircase developed by Lance Raney, Michael Stenstrom, Lotec Metals, Luis Alvarez and Raul Alfaro, Niki Samuel, Josh Lindley, and La Fragua Metal Works.
Above: A painting by New York artist Jeffrey Terreson hangs alongside Józesf Csató How You Always Help Me, 2020, from Galleri Urbane.; A custom chandelier by NPI is installed above a custom walnut-and-bronze dining table accompanied by de Sede dining chairs. Left: Niki Samuel perched in her sitting area with a custom peacock rug by The Rug Company. Photograph by Elizabeth Lavin. Opposite: Alberto Galvez, Blanco Dahlia, 2021, from Nuart Gallery hangs above 1940s French deco antique credenza.
78 PATRONMAGAZINE.COM
79AUGUST / SEPTEMBER 2022
A bit of backstory: Samuel, a seasoned interior designer, wanted to design a house from scratch; one where she could control the entire vernacular. "My vision was to merge comfort and inviting living areas with an artistic purpose; a space designed for art and family. I worked the open-space plan and
The hand-contoured, organically shaped circular staircase is an art statement in and of itself. It's exactly what Samuel intended when she started drawing up plans back in 2012. "It was truly a labor of love. Construction alone was a year-long process," she says. After the technical challenges were resolved, a steel spine was constructed offsite and craned in through a large-framed C window. "At that point, the artistic phase could begin. Like a sculptor carves away the stone to reveal the art, this process was similar. We'd shave off a sixteenth of an inch here, a fourth there, until the perfect amount of gracefulness was achieved."
It wasn't until the shaping was complete that the stairs changed from utilitarian to a permanent art installation. At that point, wax plaster was applied. The finishing touch: A custom-shaped bronze handrail. "The staircase is artistically the axis point of symmetry, the melding of art and architecture," says Samuel. "What I enjoy most about design is architectural problem solving and the opportunity to create."
rossing the threshold of Niki Samuel's University Park home, you know an art lover lives here. Straight ahead, a Bim Koehler oil, stunning in its simplicity, verdant in its green-washed palette, greets. "Using only a few colors, he masters the use of color with great complexity," Samuel says. Immediately to the right, there's a Jeff Wenzel collage; just beyond, a pair of classical Vatican etchings. But it's not until you look left that you get the full impact of why Samuel, founder of NPI Design, calls the custom home she created for herself and her husband a very personal "Art Box."
Above: Jean de Merry's sconces, a collaboration with Samuels, are installed above La Fragua's custom fireplace elements.; A Mies van der Rohe MR1 lounge sits alongside a bronze-and-mohair Platner ottoman. Below: Michael Blair's oil on canvas hangs above the Flexform sectional from Scott + Cooner; Friedemann Büehler's red oakwood blackened vessel mimics the outdoors with showy branches.
Samuel collaborated with an A-list team: Provenance Builders, artisan Luis Alvarez, La Fragua Metal Works, and Matthew Murray Design, among others. "It's every designer's dream job to have that much freedom," she says. "The structure itself needed to be relatively simple in form—a shell for artistic features, many of which I designed, such as lighting, art elements, andWhitescreens."was the requisite color. Samuels created the perfect custom shade, NPI White by Benjamin Moore. Neutrals are layered in, allowing art and nature to provide color and interest. Light floods the entire space ("a must," she says). The spacious foyer shows off strong architectural features, including a monolithic block of limestone to help balance the weightiness of the sculptural stairs. A bronze Malcolm Alexander sculpture and angular Gubi chair are the ideal accompaniments.
The dining room features a beguiling mix of art and furnishings. On one wall, Spanish artist Alberto Galvez's Blanco Dahlia hangs above a 1940s French deco buffet. "I looked for months for the perfect figurative painting before finding this at Nuart Gallery in Santa Fe. The beauty was captivating and graceful," says Samuel. On the far wall, a commissioned textural piece by New York artist Jeffrey Terreson hangs alongside one of József Csató's earlier paintings. "I was fortunate enough to be among the first to purchase his work from Galleri Urbane. They were just being unrolled. I simply had to have one." The custom walnut-and-bronze patina dining table was made locally. "It's a place where meals are shared and memories are made. We have a large family—seven grandchildren—so I designed a table that could withstand crafts, cooking projects, and other inventive activities." The chandelier is yet another NPI Design original, a dichotomous mix of cube and curve. A step down, the living room includes more of Samuel's custom work. A black marble fireplace brings a strong, masculine quality to the room. A large abstract oil by local artist Michael Blair hangs above Scott + Cooner's Flexform sectional. "The Niki Samuel's untitled, oil and charcoal on wood, hangs at the landing, with Richard Bettinger's Central Park photographs at the end of the corridor. In the library a Mies van der Rohe MR40 chair sits beneath Glenn Ness, Lax, 2002, and alongside a Niedermaier polished-steel drum table; Heath West's linear oil and acrylic from Galleri Urbane adds dimension to the striking rug from The Rug Company.
81AUGUST / SEPTEMBER 2022 details around our needs of the desire to live in a space that reminded us of Parisian boutique hotels and the mansion turned museum, Musée Rodin," she says. Putting Bauhaus principles to work—straight lines, glass, and function—the intention was to create an architectural box with museum-like form.
Leo Reis, Contemplative Officer, 2004, observes a David Sutherland occasional table.
painting reminded me of big city graffiti," she says. Adjacent, the modern kitchen is sleek and functional. In place of traditional seating, Samuels opted for a comfortable sitting area. "My husband and I love having our coffee there in the morning," she says. Just outside, a small patio is detailed in limestone hardscape, magnolia hedges, and ivy-colored walls. A mid-sized bronze sculpture, one of Samuel's own creations, stands adjacent to a shallow pool. "I was inspired to add art after visiting the La Colombe d'Or in Saint-Paul de Vence."
83AUGUST / SEPTEMBER 2022
At the top of the stairway, there's more of Samuel's personal work. ("I've painted on and off for years," she says.) Her large oil and charcoal on wood brings bold color and texture to an otherwise white corridor. Photographer Richard Bettinger's Central Park hangs just down the hall. In the sanctuary-like primary bedroom, Swedish artist Leo Reis' Contemplative Office which Samuels rescued and restored—hangs above the fireplace. A terrace overlooks the pool. Just off the primary bath, an intimate dressing area rejoices in a selection of carefully curated treasures: a Provasi desk, an Alexander Lamont lamp, and a vintage Pulegoso sconce. Also on the second floor, in the library, a Glenn Ness oil is another of Samuel's favorites—not to mention, her first significant art acquisition. And while the room is small, it packs a lot of style, from the Heath West painting and The Rug Company textured carpet to the Niedermaier polished steel drum table and Mies van der Rohe MR40 chair. "I'm so lucky to be surrounded by works that inspire me," says Samuel. "Art has a story; one that should be remembered." She thinks about a farmer she met in Leon, France, who tended two rows of grapes for a top-label winery. "It makes me appreciate the investment of time, the backstory, when having a nice glass of wine. Art is the same. As collectors, we are entrusted with a small piece of the artist. I find it a privilege to live with the works of such incredibly talented people." P
Joanne Fleming's expressionist oil, 2012, hangs in an upstairs bedroom. In the dressing area a Provasi desk, Alexander Lamont lamp, Pulegoso sconce, and The Rug Company's area rug add intimacy.
Hair and makeup, Michael Thomas, Seaminx; styling assistant Kendel Bolton; photography assistant Victoria Gomez; model Talisa Duran, Kim Dawson Agency. This page: Akris The Order Of The Things Square embroidered tulle midi dress, Akris, Highland Park Village; Nan Fusco 14k rose gold and diamond mismatched petal earrings, Carefully Curated Luxury.
Never A Wallflower PHOTOGRAPHY BY LUIS MARTINEZ CREATIVE DIRECTION & STYLING BY ELAINE RAFFEL Carolina Herrera metallic twist tiered minidress, Carolina Herrera, Highland Park Village; estate 18k yellow gold dangle oak leaf design earring and Seaman Schepps estate citrine-and-diamond vine wide bracelet, Eiseman Jewels, NorthPark Center; wallcovering Carolyn Risdale for Look Walls.
This page: Monse one-sleeve halter dress, Tootsies, The Plaza at Preston Center; Nan Fusco chunky diamond link bracelets; opposite: Rochas satin dress with mandarin collar, Carla Martinengo, The Plaza at Preston Center; Nan Fusco ruby-and-diamond ring, Carefully Curated Luxury; wallcovering Ever Atelier Moonbaby.
Dolce dress and Center; dress and with Hanut sapphire-and-diamond The Conservatory, Park Atelier Rose Mary Rose.
Highland
& Gabbana laminated technical fabric crocodile print
tulle embroidered jumpsuit, Dolce & Gabbana, NorthPark
cardigan
opposite: Alaïa sleeveless turtleneck midi
Singh
earring,
Village; wallcovering Ever
This Etro Nan Iridescent Grid gown with micro-printed lamine and suede boot, Etro, Highland Park Village; wallcovering Debra Ferrari Fine Art + Home; opposite: Khaite Trudi dress, Nordstrom, NorthPark Center; estate Julius Cohen 18k yellow gold necklace with mix-cut peridots, Eiseman Jewels, NorthPark Center; De Vroomen estate 18k yellow gold with 16.5ct green tourmaline cabochon ring, Eiseman Jewels, NorthPark Center.
page:
From top: Flea Style founder Brittany Cobb. Courtesy of Flea Style; The Hat Bar at Flea Style. Courtesy of Flea Style; Lizzy Chesnut is the founder of City Boots. Courtesy of City Boots.
Brittany Cobb's Flea Style offers design-your-own Stetson experiences while Lizzy Chesnut brings the boots.
P
t's rare to see Flea Style founder Brittany Cobb without one of her signature hats. The So-Cal native has been wearing them her whole life. "It's always been a part of my wardrobe. I'll takeI
BY
ELAINE RAFFEL BESPOKE
Especially popular are Hat Bar parties—think birthdays, bachelorette, girlfriend get-togethers. The site also hosts corporate and charity events; Maison Cartier held one here. Collaborations with local businesses add yet another dimension. Stetson, for example, invited Cobb to their Garland factory to create an eponymous custom hat. "We launched with five colors. They've been best sellers for us," she says. And inside the Dallas Flea Style, Fort Worth-based City Boots has a shop-in-shop. "It's been a great partnership for us," says founder (and fellow SMU grad) Lizzy Chesnut. "Hats and boots just naturally go together."
For fall, a collection of seasonal limited-edition designs is on tap. And with the Cattle Barons Ball right around the corner, the timing couldn't be better. "We're all about celebrating everyone's individual style," says Cobb. "Custom hats are over 50 percent of our business right now so we're just leaning in and watching it evolve."
92 PATRONMAGAZINE.COM
Both women epitomize cowgirl cool, albeit in their own inimitable styles. For Chesnut, that developed growing up in Amarillo, where boots were a mainstay. "When I started college, I wore them all over campus. Tons of girls were interested, but 10 or 15 years ago, nobody knew where—or how—to buy cowboy boots," she says. The only choices were either super-pricey or cheap. There was nothing in the middle that spoke to a fashion-forward demographic and, at the same time, honored the tradition of cowboy boot making. "Our goal was to design something feminine and female friendly," says Chesnut. "Like handbags, you can have a whole wardrobe. My personal favorite is the lightning bolt— something that's never been done on a boot."
Today there are Hat Bars in all four Flea Style locations—the largest in the Deep Ellum flagship. The process is personal and experiential. Clients start by selecting a hat from an array of shapes, colors, and prices. "From there we just have fun," says Cobb. "You grab a tray, pick accessories that we curate from local makers and flea markets, then create a hat that completely reflects your unique style." Among the choices: feathers, brooches, charms, dried flowers, vintage scarves, and more. "A lot of hatmakers are about the designer, about their vision. What we do is flip the narrative. What do you love? We speak to people's stories and heritage and history, then bring it all to life."
HATS OFF TO COWGIRLS
a basic hat and throw something fun on it, just to switch it up." People noticed. "And then they started asking me if I'd help style theirs."Brittany's aha moment came soon after. "When Covid hit, we had this huge 1,500-square-foot space in our Frisco location that was supposed to be used for events. That obviously wasn't happening," she says. It was time to get creative. "I thought, let's put a hat bar in there until events come back." The idea took off. "We created a place where people could do an activity with social distancing and forget how crazy the world was. Customers loved it."
aria Tash slipped into NorthPark Center this summer, transforming the elevated piercing market with her distinctive style and the Curated Ear. Patron caught up with the celebrity-followed designer vis-à-vis her new boutique.
MT: The NorthPark store design finishes are gorgeous and reflect the themes and aesthetic of the jewelry. I work very closely with my head of store design, and he is very integrated into the product-design process. I think this is an important collaboration, the result being a wonderful coherence in overall feel and takeaway effects of the brand. There are matte metallic effects throughout the space, echoing the three types of gold colors available to choose from for any given style of ring or stud. The matte effect of the larger interior design metal touches creates a warm metal effect, which makes the rose- and yellow-gold metal interior design elements more readable than their polished counterparts, and these finishes are hence not competitive with the primarily polished metal of the jewelry. Less prominent leather touches add a soft texture, which contrasts nicely with the larger expanses of custom back-painted glass walls. Travertine is another important design element, with its veins and marbling. The interior design layout at NorthPark has a more open flow effect than other Maria Tash stores, which enables clients to view the collections easily.
ATELIER
Patron (P): What drew you to NorthPark as your first location in Texas? Maria Tash (MT): I've wanted to open in Dallas for several years after doing a couple of successful pop-up locations but was waiting to find the right home. I always wanted NorthPark, as it is such an important center, with great luxury representation and footfall. We were then offered an optimal retail location within NorthPark, near Vuitton, and a nice, large space that will enable us to expand product offerings as the brand grows.
P: Please talk about the boutique's design elements of travertine, leather, metallic accents, and matte finishes.
P: Please describe your process in creating invisible-set diamonds. What makes this process flush to the wearer's body?
MT: Many of my signature pieces relate to the Curated Ear, a term I developed and own as a registered trademark. The concept is about choosing a style of jewelry that agrees with one's personal aesthetic, selecting a metal tone or mix of tones that best complement the skin of the wearer, and then employing fashion principles of layering and fit to best create a scheme of how the sizes and locations of the pieces relate to each other and reflect the uniqueness of the wearer. Some of my signature styles include those with invisible-set diamonds, specially developed comfortable threaded mechanisms, and newly developed ear-piercing locations. Iconic styles include invisible-set clickers and different sizes of gold and diamond spikes.
MT: I've always loved flush-set and recessed architectural modern lighting. I see diamonds akin to light and found a way to create a type of jewelry setting that is as low rise as possible while keeping maximal brilliance to the diamonds. I entered the jewelry world via body jewelry, where keeping the jewelry as flush with the body as much as possible is of primary concern. This principle is important so that pieces will not catch on apparel, hair, or towels, and will be comfortable for continuous wear for a modern lifestyle. I also always thought that many engagement ring styles stuck off of the body in a way that was uncomfortable. I worked on creating invisible settings for many shapes of diamonds, and rings made of lines of diamonds. Now this is a signature design element of my brand.
P: Is there a universal language among the Maria Tash customer?
MT: I think the universal language is one of the love of certain styles and curations that thankfully is not confined to any region of the world. Maria Tash styles shown on Instagram disseminate very quickly all around the world, where they are received and integrated by our global audience. That means style choices are no longer confined to a region. And on the piercing front, there are universal commonalities as to why someone would get pierced. Celebrating milestones, personal accomplishments, and relationships are just some of the reasons, and they give all of us joy. P
Images clockwise: Portrait of Maria Tash; Invisible Set Diamond Lotus Garland Threaded Stud Earring in rose gold; Invisible Set Triangle Diamond Stud Earring in white gold.
93AUGUST / SEPTEMBER 2022
M Maria Tash brings her savoir faire to NorthPark with signature jewelry.
P: We'd love to know more about your Curated Ear and your signature pieces.
Erin Mathews, Russ Davis
Will
Mercedes Abramo, Dr. Agustín Arteaga
Cartier Tony Valadez, courtesy of Cartier Brad Kelly, Nancy
PATRONMAGAZINE.COMTHERE94
Helen BrendanandMcGuire
PhotographGala.by
Ryan, Todd Fiscus PHOTOGRAPHY BY TAMYTHA CAMERON CARTIER AND ISLAMIC ART: IN SEARCH OF MODERNITY VIP OPENING RECEPTION AND GALA AT DALLAS MUSEUM OF ART
PhotographGala.by
Dedman, Faisal Halum, Brian Bolke
Cartier Tony Valadez, courtesy of Cartier Gowri Sharma, Carlos Roheen RaheelaAhsan,Ahsan and Catherine Rose
Ceron, Capera
Gonzalez-Jaime
AUGUST / SEPTEMBER 2022 95 Susan Foster Max Trowbridge, Marisa Howard, Roni ProterShelleKellySillsMimi Sterling Lisa Singleton, Kristen Sanger Marcia Dunn, Rajan Patel, Jessica Nowitzki David Levy, Bruce Bernbaum, Tricy Magadini Tricy Magadini, Bruce Bernbaum Ashley Leftwich, Lee Lormand PHOTOGRAPHY BY BRAD LINTON ARBITERS OF LIVING: BERNBAUM MAGADINI AT ABITARE18 Joshua Rice, Cliff Welch, Botond Laszlo Richard Gordon Cris Worley THE FAMILY PLACE REUNIGHT AT NASHER SCULPTURE CENTER PHOTOGRAPHY BY TAMYTHA CAMERON, NATE REHLANDER, HAL SAMPLES
By Design.
96 PATRONMAGAZINE.COM FURTHERMORE arket Hall will be the go-to destination for modern design aficionados with the debut of WestEdge Dallas, September 16–18. The three-day curated event will showcase a myriad of high-end domestic and international manufacturers alongside independent designers and makers of premium furniture and lighting.
P M WestEdge Dallas eschews a trade-show format in favor of a "lifestyle event" this September.
BY ELAINE RAFFEL
Azzurro Living Cove collection. Courtesy of Azzurro Living. Jason SymphonyMizrahiChair.CourtesyofJasonMizrahi.
Above: Chad Dorsey Strike Sea Ranch bespoke fireplace in marble. Courtesy of Strike. Right: Brenda Houston Artisanal Papers in Tucson Cream. Courtesy ofHouston.Brenda
"After a two-year Covid break, the timing is right," says WestEdge principal Megan Reilly. "People in the industry are ready to meet face-to-face again. It's something we've all missed so much." The design fair is open to the trade and public, offering an opportunity to discover and shop hundreds of leading industry brands. "We've always looked at Dallas as a prime location. There's been so much growth," says Reilly, who also spearheaded Los Angeles' WestEdge Design Fair this past spring. "For many of our exhibitors, it's one of their top three markets." Look for both established brands and industry up-andcomers. Luxury lines include Chad Dorsey's Strike, an original fireplace collection; Natufia Smart Garden indoor gardens; and Urban Bonfire high-performance outdoor kitchens. Also on tap: Swadoh handcrafted lighting and custom furnishings from designers Brenda Houston and Jason"OurMizrahi.goalis to provide ideas and inspiration; to connect people with sources they might not be familiar with," says Reilly. Featured areas add to the experience. SKS Culinary Pavilion, sponsored by Signature Kitchen Suite, will host chef demonstrations and tastings; MADE/Modern will highlight independent designers and artisans. WestEdge is also partnering with Artexpo Dallas, slated to run simultaneously. "It's two experiences in one. Art and design are always great complements," she says, adding, "We like to think of ourselves as an 'anti-trade' show, a celebration of design. Guests should feel like they're coming to a lifestyle event rather than a trade show."
Azzurro Living Wave Chaise Lounge chairs. Courtesy of Azzuro Living.
Start your move at ebby.com The Ebby Halliday Companies are proud to be the luxury market leader in not just a single area, but in all of North Texas. Through our exclusive partnerships with Leading Real Estate Companies of the World®, Luxury Portfolio International® and Mayfair International Realty, we work to best position a property and effectively reach today's affluent consumers. A sound marketing plan requires knowing your buyers, and we know them better than any other broker in North Texas. How may we assist you? The Luxury Market Leader Across All of North Texas LONG COVE, CEDAR CREEK LAKE | $5,490,000 Learn more at 13210dodds.ebby.com