All Types of Roofs & Repairs C OMMERCIAL & R ESIDENTIAL License #663983 31 Years in Orange, Serving Southern California Roof Leak & Re-Felt Specialists. 714- 244-6567 www. GallaRiniRoofing .com Comprehensive Eye Care Husband & Wife: Dr. Alex Romero & Dr. Ly Nguyen 227 East Chapman Ave #C Old Towne Orange, CA 92866 / 714- 53 8- 6424 Celebrating 10 Years in oT o ! "News for the Neighborhood" May June 2023 Orange's #1 Home Seller OrangeRealty .com OldTowneOrange .com 71 4 - 9 9 7- 005 0 x 101 Resident Old Towne Specialist Since 1949 264 North Glassell St. 714-633-3260 Available for Private Events "Celebrating 16 Years in Old Towne" 260 North Glassell St. Wed-Fri: 1 1 - 5 / Sat: 9 - 5 / Sun: 1 1 - 4 Tel: 714- 289-4689 Explore Your Creativity at our New Workshops! Register on-line at: dragonflyshopsandgardens .com " To be or not to be a Vegetarian " A Healthy Alternative to Traditional Restaurant Offerings. Mon - Wed: 10:30 am - 5 pm Thu - Sat: 10:30 am - 8 pm
INSIDE ART: Story on page 24
" Big Catch " by Charlie Dye , 1960s Oil on Board / 25.75" x 19.75"
The Hilbert Collection
3 www. Orange Review .com /sponsors May / June 2023 LEARNING CENTERS *Offer valid 5/16/23 through 6/15/23. Free mon Enroll now and receive FREE registration pl one FREE month of tuition!* Preschool –High School Math and Reading Program lus Kumon Math and Reading Centers of There is no shortcut to greatness. Mastery of skills .Y takes practice Yoour child can excel in math and reading … with practice. Millions of families trust Kumon's practice-based enrichment program to prepare their kids for success in high school, college and beyond. e mak practic kees possibilitiesTM be applied after one full year of enrollment. Valid at the Center(s) listed only. 949.346.54 alikarimi@ik Orange, CA 1601 E. Linc Orange11 umon.com 92865 ve. Ste. 102 oln A North 714.923.0100 orangesouth_ca_191@ikumon.com Orange, CA 92869 Avve. ct Plaza Pros Orange - South 3310 East Champman A Most Kumon Centers are in * dependently owned and operated. Additional fees may apply. See Center for Avve. pman A
4 Old Towne Orange P LAZA R EVIEW Find out What's Happening in towne at: Saturday & Sunday Brunch : 10 am - 2 pm / 114 North Glassell St . Enjoy "Brunch at the Brewery" Bottomless Mimosas Offering Several Brunch Options! A full 3 course brunch, brunch ala carte & our famous 1886 Brunchuterie . For all of your BBQ & Catering Needs! 128 North Glassell St / 714.633.7427 SmoquedBBQ .com
www. Orange Review .com /sponsors 5 May / June 2023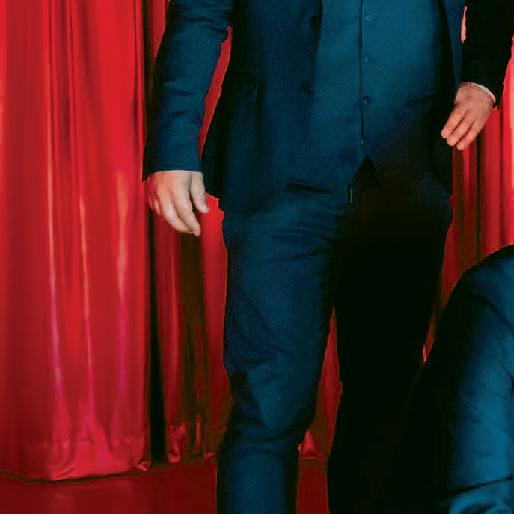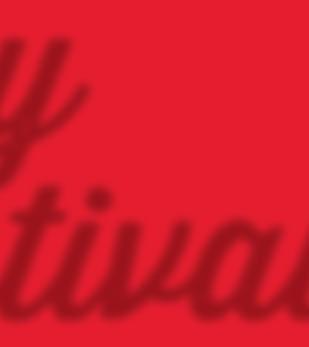 6 Old Towne Orange P LAZA R EVIEW Find out What's Happening in towne at:
www. Orange Review .com /sponsors 7 May / June 2023
8 Old Towne Orange P LAZA R EVIEW Find out What's Happening in towne at: YOUR NEIGHBORHOOD REALTORS DOUG WILLITS | BEN WILLITS | SUSIE WILLITS DougW@SevenGables.com | BenW@SevenGables.com | SusieW@SevenGables.com D: DRE #01787611 | B: DRE #01858819 | S: DRE #01852527 | SG DRE #00745605 BUY | SELL | LEASE | INVESTMENTS AUTHENTICALLY LOCAL. RELATIONSHIP FOCUSED. RESULTS DRIVEN. Work with Realtors Who Care about You and Our Community. Deeply Rooted in Our Community #1 OFFICE FOR LISTINGS SOLD IN ORANGE
ACCELERATING INNOVATION.
TRANSFORMING LIVES. DRIVING EXCELLENCE.
At Chapman, our commitment to provide an education of distinction merges with the robust opportunities of an enterprising research university that is ready to rise to the challenges of a changing world.
Be a partner in this energetic community of innovation, collaboration and support. Join Chapman in its ambitious goal of raising $500 million by 2028 so you can inspire achievement and fuel discovery.
Chapman.edu/inspire
9
www. Orange Review .com /sponsors May / June 2023