DINING GLOBAL CUISINE + EXCITING NIGHTLIFE SHOPPING DESIGNER BRANDS + UNIQUE FINDS ADVENTURE TOP PICKS FOR LOCAL FUN ALL THINGS NAPLES 2023
Waterside Shops | 5555 Tamiami Trail N #11, Naples Fl 34108 | 239-592-7707 www.yamron.com fashionably elegant
NAPLES. FLORIDA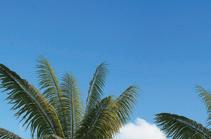 800 HARBOUR DRIVE, NAPLES, FLORIDA 34103 (239) 261-3939 © 2022 DOUGLAS ELLIMAN REAL ESTATE. ALL MATERIAL PRESENTED HEREIN IS INTENDED FOR INFORMATION PURPOSES ONLY. WHILE, THIS INFORMATION IS BELIEVED TO BE CORRECT, IT IS REPRESENTED SUBJECT TO ERRORS, OMISSIONS, CHANGES OR WITHDRAWAL WITHOUT NOTICE. ALL PROPERTY INFORMATION, INCLUDING, BUT NOT LIMITED TO SQUARE FOOTAGE, ROOM COUNT, NUMBER OF BEDROOMS AND THE SCHOOL DISTRICT IN PROPERTY LISTINGS SHOULD BE VERIFIED BY YOUR OWN ATTORNEY, ARCHITECT OR ZONING EXPERT. EQUAL HOUSING OPPORTUNITY. ASPEN • THE HAMPTONS • PALM SPRINGS • MALIBU • MANHATTAN • BEVERLY HILLS • LAGUNA BEACH • AND MORE 397 MOORING LINE DR | MOORINGS $ 9,950,000 351 NEAPOLITAN WAY | PARK SHORE $ 15,995,000 1818 HURRICANE HARBOR LN | MOORINGS $ 8,500,000 600 GALLEON DR | PORT ROYAL $ 25,000,000 222 MERMAIDS BIGHT | PARK SHORE $ 13,450,000 480 YUCCA RD | COQUINA SANDS $ 6,995,000
EXCLUSIVELY REPRESENTED BY MICHAEL LAWLER 239.261.3939 INFO @ MICHAELLAWLER.COM 800 HARBOUR DR | NAPLES, FL 34103 CONTEMPORARY MASTERPIECE 4100 GULF SHORE BLVD N. | PARK SHORE $ 35,000,000
Village Shops on Venetian Bay 4232 Gulfshore Blvd N (239) 434-9484 www.mondouomo.com Established 1992
We welcome you to immerse yourself in our grande yet boutique experiences, from deliciously inventive food and beverage to our innovative and contemporary spa with new cutting-edge health and wellness services. I highly recommend you experience our new nontraditional spa treatments that include cryotherapy (full body and local), the saltwater float tank, the infrared sauna, and more.
Naples Grande is a great escape for many travelers, but it is also the ideal location for socials, galas, weddings, and other events. The resort offers more than 80,000 square feet of functional space centrally located on one floor, making it an inspiring setting to easily plan breakout sessions and unique events. Meeting and wedding planners are delighted with our flexible indoor-outdoor space that offers many function options — all expertly choreographed by our seasoned banquet staff.
In this issue of Neapolitan, you'll learn more about the many resort offerings available to you, including five decadent culinary experiences, family-friendly activities, convenient tennis, three refreshing swimming pools for adults and families, endless relaxation areas, and an array of recreational activities, including kayaks and paddle boards on the Gulf, all complemented by a special staff spirit unlike anywhere else.
Whether observing nature through the resort's tropical mangrove estuary or exploring the chic shopping and dining this city has to offer, you'll encounter a centrally located one-ofa-kind resort where anything is possible.
Enjoy your stay and all that Naples has to offer. Explore, play, and live GRANDE.
Sincerely,
Paul Burke General Manager
WELCOME
6 NEAPOLITAN 2023
3RD STREET S. AT 14TH AVE. NAPLES, FL 34102 239.262.7611 MAUSANDHOFFMAN.COM
SOLEMARE SANT'ANDREA BRIONI ARTIOLI HICKEY-FREEMAN HAWICO OF SCOTLAND SANTONI MAGNANNI HAMILTON SHIRTS STEFANO RICCI ALDEN PANTHARELLA ZANELLA PAUL & SHARK ZIMMERLI OF SWITZERLAND
"Always the best." William H. Maus, founder (1939) This has been our guiding principle these 80 years – to offer the world's best clothing with service of equal excellence. Classic and current, dress or casual, elegant and easy, for any occasion. Ready to Wear and Custom Made available.
WELCOME 8 NEAPOLITAN 2023 The exclusive in-room magazine for Naples Grande Beach Resort Publisher Garry Duell, Jr. Editorial Director Vanessa Molina Santamaria Art Director Rodrigo Nuno Operations Director Rosana Duell rduell@northsouthnet.com Advertising Services Manager Luisa Zelaya luisa@northsouthnet.com Vice President, Sales Luis Sardinas Contributing Photographers J. Kevin Foltz, Dennis Goodman, Jorge Ramirez Contributing Writers Meryl D'Sa-Wilson, Jeffrey Laign, Kiana Lynn Spiller, Chelle Koster Walton, Brad Whalen General Manager Paul Burke Director of Sales and Marketing Melinda Hutchins Copyright ©2022 by North South Net, Inc. All rights reserved. Reproduction by permission only. North South Net, Inc. 4848 SW 74th Court Miami, Florida 33155 Tel: 305-222-7244 • Email: gduell@northsouthnet.com www.northsouthnet.com SIR ROLAND RICHARDSON Studio & Gallery - Artisans Plaza #21 5760 Shirley Street, Naples Art District 239-296-0339 www.rolandrichardson.com New & Beautiful Bougainvillea Bouquets Naples Botanical Garden on location Painted "en Plein Air" entirely from life
Suite 4266 239-262-4040 The Village on Venetian Bay
Meryl D'Sa-Wilson, a transplant from Mumbai, recently earned her MFA in creative writing from Florida Atlantic University. In her writing, she often tries to go beyond the obvious in order to understand herself and the world better. She writes, she reads, she teaches, she pets dogs, and she loves ginger wine and all kinds of peppers.
J. Kevin Foltz is a wanderer. After having successful commercial photography studios in Nashville, Tennessee, and Lima, Peru, he began specializing in travel photography for the custom publishing industry. He also completed a six-year stint as artist-in-residence at ArtCenter South Florida. Now based in South Carolina, he continues producing art and photography projects.
Born in St. Paul, Minnesota, Dennis Goodman moved to Naples, Florida, in 1985, where he developed a passion for photography. He got married and started a family and a few businesses along the way, but his camera was always close at hand. A gifted photographer, most of his work is focused on the Florida Everglades. Stop by his fine art gallery or visit www.dennisgoodmanphotography.com.
Based in Fort Lauderdale, Florida, Jeffrey Laign has reported from more than 75 countries for a variety of newspapers and magazines. The author of several books, Laign has also created custom publications for some of the world's largest cruise lines, airlines, resorts, and destinations and helped to launch New York Times best-sellers such as Chicken Soup for the Soul.
Jorge Ramirez of Dream Pictures by JR is an award-winning photographer who has worked for well-known organizations, including the Puerto Rico Tourism Company, Rums of Puerto Rico, and Kodak. Based in Orlando, Florida, he's also developed campaigns for top advertising agencies. The natural beauty of Naples inspires Ramirez, and he favors the rich colors of dawn and dusk when natural light is at its most colorful.
A promising young entrepreneur, Kiana Lynn Spiller is a writer and social media content creator who also has experience in business management, web design, graphic design, and video editing. She's a multifaceted creative who loves to make people happy with her designs and even crochets her own apparel. Spiller is studying media production and music and looks forward to continuing her artistic pursuits.
Chelle Koster Walton has authored thousands of travel and food articles and more than a dozen guidebooks, including Fodor's guides, Sarasota, Sanibel Island & Naples, The Bahamas Explorer's Guide, and DK Eyewitness Florida Family Guide She is the Naples, Florida, expert for USA Today 's www.10best.com
CONTRIBUTORS 10 NEAPOLITAN 2023
DG
KF JL
CW
JR MD KS
EVERYTHING YOU'D EXPECT IN LUXURY WATCHES & JEWLERY EXCEPT THE PRICE!
Dining & Nightlife
Shopping in Style
Arts & Culture
Health & Wellness
Estate
CONTENTS 12 NEAPOLITAN 2023 FEATURES Resort Highlights 16 Stay & Play 19 What's in Your Beach Bag? 21 Concierge Corner Naples & Beyond 22 A Desired Destination 25 Insta-Worthy Moments 27 Experience the Keys Life 28 Family Fun On the Water 30 Make a Splash 34 Cruising the Gulf 40 Soak Up the Sun The Sporting Life 42 Active Pursuits 49 Take a Stroll in the Garden Ecotourism 50 Natural Treasures 16 30 42
54 Delectable Delights 56
60
62
66
Naples Dining at Its Finest
A Slice of Naples
Come for the Beach, Stay for the Bites
Naples After Dark
70
Store 77
78
80 Artsy
83
84
88
What's in
Made in Naples
Trendsetter
Vibe
Beach Reads by Naples' Own
Mark Your Calendar
Naples' Best Museums: An Insider's Guide
90
93
94 Sunshine
98 Tradition of Excellence
Restorative Retreat
Spa of the Future, Today Real
State of Mind
From US 41, take Park Shore Dr. to 4200 Gulf Shore Blvd. N. 239.261.6100 More waterfront shopping and dining than any other destination in Naples! VANDERBILT BEACH RD PINE RIDGE RD. HARBOUR DR. PARK SHORE DR. T AMIAMI TRAI L GOLDEN GATE PKWY Six Sparkling Waterfront Restaurants Bayside Seafood Grill & Bar • Fish Restaurant • M Waterfront Grille • MiraMare Ristorante • T-Michael's Steak & Lobster The Village Pub • Plus Naples' Only Ben & Jerry's Ice Cream and Le Petit French Café 40 Unique Boutiques À-Tout-Âge • A Horse of a Different Color • All About April • BU Club • Casanova Venetian Glass & Art • Chico's • Elegant Style Salon • Everything But Water • Expedia Cruises • Exquisite Timepieces • Fabec-Young & Co. • H.T. Chittum & Co.• J. McLaughlin • J&K Collections • Jean-Pierre Klifa Paris • Lux Boutique • Mondo Uomo • Monkee's of Naples • Muse Inspired Fashion • Panache • Park Shore Marina • Patchington • Pratt's Shoe Salon • Premier Sotheby's International Realty • Robert of Philadelphia Hair Design • Sara Campbell • Schwartz & CO. • Simply Natural • Southern Tide • Sukie's Wine Shop • Teruzzi • The B. Store • The Gallery of Estate & Precious Jewels • The Spice & Tea Exchange® • Time 4 U med spa • Tommy Bahama • Whispers of Naples • Wildflower • W.M. Phelps Custom Jewelers Visit VenetianVillage.com
GET THE APP
Not sure where to start?
Download the indispensable VISIT NAPLES app! Scan the QR code below to learn more about Naples area shopping, dining, and attractions, as well as useful maps to help you find your way there.
Take
Neapolitan at www.naplesgrande.com.
STAYCONNECTED
Find out what's happening at Naples Grande Beach Resort and get social with us.
FOLLOWUS
Facebook: @officialNGBR
Instagram: @naplesgranderesort
Twitter: @naplesgrande
On the cover: Clam Pass Beach; photo by DKC Miami Images
CONTENTS 14 NEAPOLITAN 2023
us with you on the go! View the digital edition of
Departments 6 Welcome 10 Contributors Writers and photographers 99 Useful Information Tips and transportation 102 Index of Advertisers Listings of our preferred partners 54 70