1 minute read
Walnut Creek's Painted Pianos
from Northgate Living Magazine November 2019
by Northgate Living Magazine
www.NorthgateLivingCA.com @NorthgateLivingCA #NorthgateLivingCA
By Kathy Hemmenway, Walnut Creek Downtown
Walnut Creek's first ever Painted Piano program kicked off Tuesday, September 10th and took place every Tuesday through October 15. From 12-1pm at three downtown Walnut Creek locations: 1655 N. Main St., 1501 Locust St., 1328 N. Main St.
Residents enjoyed live performances by professionals and special guests. Walnut Creek's Painted Pianos project included ten pianos donated by Steinway Piano Gallery. They were all hand-painted by local artists throughout downtown Walnut Creek and the Center for Community Arts' Shadelands campus. The pianos were also available for the public to play September 9-October 18.
The project's goal was to bring community members together to create musical memories in downtown Walnut Creek! A collaborative effort presented by Walnut Creek Downtown, the City of Walnut Creek, Steinway Piano Gallery, and Encore Piano Movers.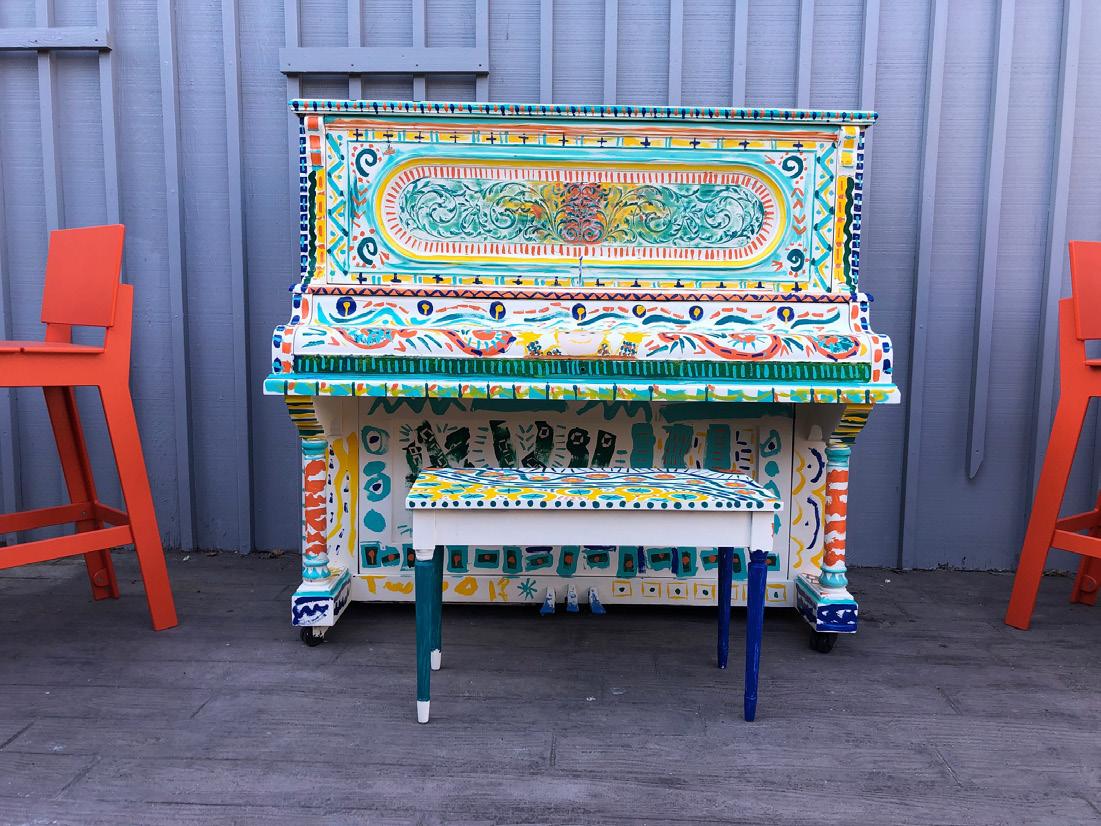 Walnut Creek Downtown hopes to bring the painted pianos back in the spring. Stay tuned!
Piano locations/website link: http://www.walnutcreekdowntown.com/ walnut-creek-downtown-events/walnut-creek-downtown-programs/ local-art
Contact: Kathy Hemmenway, Executive Director, Walnut Creek Downtown kathy@walnutcreekdowntown.com or 925-933-6778
www.NorthgateLivingCA.com @NorthgateLivingCA #NorthgateLivingCA