Long-time servers
norther nex press.com NORTHERN express NORTHERN MICHIGAN'S WEEKLY • july 24 - juLY 30, 2023 • Vol. 33 No. 29 Summer Restaurant Guide
EAST COAST SWING
PERFORMANCE JERSEY POLO
BY PETER MILLAR
MOISTURE-WICKING
TAILORED FIT
CUSTOM PRINT in any wardrobe.
Constructed using a lightweight, antimicrobial fabric that wicks moisture and stretches four ways for optimal comfort and mobility on and off the golf course.
2 • july 24, 2023 • Northern Express Weekly
. Tw o f u ll s e r v i c e g r o c ery s tor e s f e a turin g l o c a l , n a t u r a l , & or ga n i c f oo d s . COMMON GOOD A PIZZA & PASTA RESTAURANT ON 8TH STREET IN TRAVERSE CITY 14 WINES BY THE GLASS 6 BEERS ON TAP COCKTAILS TOO! DAILY HAPPY HOUR OPEN 7-NIGHTS A WEEK LIVE MUSIC FRIDAY & SATURDAY DO GOOD, EVERY NIGHT. | 1115 E. EIGHTH ST.
SHOP LIKE A LOCAL
a staple
A Modest Proposal
On Monday, Traverse City Commissioners banned alcohol in forested areas encompassing homeless encampments around the Grand Traverse Commons. Locals may recall another time in history when alcohol was presumably banned within the Commons complex, when it was known as the Traverse City Regional Psychiatric Hospital. The Commons is now host to Left Foot Charley Winery, PepeNero/ Ballaró Wine Lounge, Earthen Ales brewery, and several alcohol-serving restaurants. Michigan officials have effectively displaced vulnerable people into the outlying forest, and in between boozy parties in the privatized facilities that used to serve those vulnerable people, they have criminalized the consumption of the same substance in the forest where the displaced now precariously reside. A move this bold should not be overlooked.
I therefore propose that the discussion and passage of this ordinance be re-enacted in an alcohol-serving establishment at the Commons, where a special serving staff will be recruited from the forest encampment. After the ordinance is approved, this special staff will then be tarred, feathered, and chased back into the woods by a merry mob, with a firm reminder not to possess or consume any more alcohol out there.
Douglas P. Marsh | Williamsburg
The True Polluters
I just finished Stephen Tuttle's latest tale of horrors regarding climate change. I can mention some northern Michigan changes which would not make Tuttle's list.
For over 25 years, I have lived half my life on Grand Traverse Bay by Eastport. I can't give a scientific explanation, but I am sure the intense storms on the bay in the last few years are related to climate change. A storm two years ago swept away part of my steps to the beach which had been in place for over 70 years. In the winter, I have groomed cross-country ski trails in nearby parkland for many years. For the last two years, the snow has never been deep enough for my grooming equipment. This year's White Pine Stampede was a major achievement in the warm winter. Instead of natural snow, skiers had to do repeated circles around Shanty Creek on artificial snow. But these are all minor annoyances compared to floods, droughts, hurricanes, starvation, and deadly heat.
It's become an article of faith that the warming is due to the greenhouse gasses from the burning of fossil fuels. But that is just a result of the true polluter—the overpopulation of the earth. When I was born, the world population was 2 million. A mere 81 years later, it has grown to 8 million, and the growth continues steadily. It is no coincidence that the earth's temperature has grown with the population.
Draconian measures such as the China one child policy should not be needed to control the population. Nor should we need a war, genocide, or a pandemic. The same medical technology that has led to longer human life has also produced means of family planning so that reproduction can be by choice rather than chance.
Bruce Laidlaw | Eastport
columns & stuff
The seasonal Black Raspberry Bramble at Fingers Crossed in Northport. Photo credit: Meg Stojcevski.
Northern Express Weekly is published by Eyes Only Media, LLC.
Publisher: Luke Haase PO Box 4020 Traverse City, Michigan 49685 Phone: (231) 947-8787 Fax: 947-2425 email: info@northernexpress.com www.northernexpress.com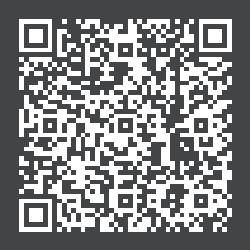 Editor: Jillian Manning
Finance Manager: Libby Shutler
Distribution Manager: Roger Racine
Sales: Lisa Gillespie, Kaitlyn Nance, Michele Young, Todd Norris, Abby Walton Porter, Caroline Bloemer For ad sales in Petoskey, Harbor Springs, Boyne & Charlevoix, call (231) 838-6948
Creative Director: Kyra Cross Poehlman
Distribution: Joe Evancho, Sarah Rodery Roger Racine, Gary Twardowski Charlie Brookfield, Rachel Cara Listings Editor: Jamie Kauffold
Contributors: Joseph Beyer, Ross Boissoneau, Geri Dietze, Anna Faller, Craig Manning, Al Parker, Greg Tasker, Stephen Tuttle
Copyright 2023, all rights reserved. Distribution: 36,000 copies at 600+ locations weekly. Northern Express Weekly is free of charge, but no person may take more than one copy of each weekly issue without written permission of Northern Express Weekly. Reproduction of all content without permission of the publisher is prohibited.
TOY HARBOR TOY HARBOR CREATIVE & QUALITY TOYS SINCE 1984 • DOWNTOWN TC 231-946-1131 • WHERE SUMMER MEMORIES BLOOM Wardrobe Essentials for a Brilliant Summer! * clothing * gifts * footwear * accessories 222 N Saint Joseph Street Downtown Suttons Bay 231-271-5462 Look for us on facebook • thelimabean.net 1121 Furnace Street, Elberta, USA THE BEST VIEW IN BENZIE COCKTAILS LIVE MUSIC FOOD TRUCK • •
What's on Your Plate?.............................. 10 Stalwart Servers.......................................... 12 Fingers Crossed.......... 14 The J-1 Experience....... 16 Culinary Rookies of the Year.................. 18 Where to Eat This Summer...........................24
letters CONTENTS feature
Top Ten..... 4 Spectator/Stephen Tuttle............ 6 Guest Opinion/Mulherin.............................. 9 Weird. ..... ....... .... ................... ...... ............ ..18 Guest Opinion/Mulvahill.............................. 22 Dates.. 24 Film.. 35 Nitelife............................. 36 Crossword................ 37 Astro..... 37 Classifieds.... ....... ....... ....... . ............. ......... 38