ALL THAT GLITTERS
AN INTERVIEW WITH JEWELRY DESIGNER
ANNA ZUCKERMAN
Vol. 9 #5 | May 2023
Get lost in the Woods. The Wildwoods. You don't have to go far to get away from it all. With over 8,000 hotel-motel rooms and 3,000 vacations rentals in the Wildwoods, you'll discover the best of the Jersey Shore—all on one five-mile island. With everything from FREE white-sand beaches to a 38-block world-famous boardwalk, it's easy to find something new to discover around every corner. Start planning your stay today and enter to win a free family vacation. Visit WildwoodsNJ.com or call 800.992.9732 GET LOST IN THE MEMORIES. G GET LOST IN THE MEMORIES.
A small school that's BIG on inclusion NYC's only K-12+ independent inclusion school Relocating to our new home in the Financial District in September 2023! At IDEAL, we believe that differentiated learning is the key to academic excellence. We offer a supportive environment where all children are valued and celebrated. www.theidealschool.org Join us for an open house or a personal tour to learn about our unique inclusion mission. Call 212-769-1699 x10105 or email admissions@theidealschool.org for more information and Zoom links to virtual open houses. The IDEAL School of Manhattan 314 West 91st Street (K-5) • 270 West 89th Street (6-12+) New York, NY, 10024
8 | OUR CITY, YOUR LIFE | MAY 2023 52 44 55 58 The Baccarat Residences: Extraordinary Living 136 East 64th Street: Grand & Elegant 55 Central Park West: A Rare Westside Find Astor Court: Historic Elegance From The Publisher Anna Zuckerman: All That Glitters American Humane Through The Lens: Photography by Annie Watt Profile: Medea Juhasz 10 14 21 22 28 Life & Style: For All The Lovely Ladies 30 Time To Travel: Must-Haves For A Great Adventure Plunge Beach Resort: South Florida's Hidden Gem Paradise Found: A Weekend Escape To West Palm Beach La Samanna: A Luxurious Caribbean Escape Crater Lake National Park: Serene Beauty In Every Corner The Preserve Sporting Club & Residences: To Be Enjoyed Surprising St. Augustine: A Step Back In Time Adventure Getaway: Ecuador 33 34 36 39 40 43 46 49 FEATURES LIFE & STYLE TRAVEL REAL ESTATE & HOME DECOR 36 Contents ARTS & ENTERTAINMENT 62 64 66 An Interview With Executive Chef Manjit Manohar La Pulperia: Unforgettable Rustic Latin Cuisine California Brandy: Time To Try The Hottest Old Spirit 67 68 69 70 71 72 73 Harry Benson: Celebrating 60+ Years As A Photographer Spotlight on Stage: Dessie Moynihan BroadwayHD: Let's Celebrate Mother's Day On The Big Screen On The Small Screen A Fresh Art Exhibit Mikail Akar Mindie's Musings: Dealing With Parent/Child Personal Space Francesco's Foundation: Seeking An End To Teen Suicide Dr. Daniel Foitl: Safety In The Summer Sun 59 60 61 Entrepreneur's Corner: Jan Haverhals My New York Story: Fashion Designer Ron Dyce New York Center For Children at NYSE Samuel Waxman: Spring Fling Time Out With…Philanthropist & Author Glenn Stearns 78 81 82 83 84 HEALTH & WELLNESS NEW YORK, NY FOOD & DRINK 68 66 14 Paws Down…Tails Up: Springtime Splurges 75 PET SPOTLIGHT
© Neil J Tandy
OUR CONTRIBUTORS
NEIL J. TANDY
Neil is a photographer with an innate passion that began as a youngster when he picked up an Instamatic to record a family vacation in the South of France. At 26, the British-born aspiring photographer moved to South Africa where he honed his skills before settling in New York. Today, he combines that passion to capture the interplay of light, line, and color to create visual stories whether on the streets of New York on a fashion shoot or seizing the moment of wonderous nature in Yellowstone National Park. "I visualize my finished photo before even taking it," he says, "and try to capture emotion in everything I photograph." For Neil, telling stories with his photographs is art.
Vol. 9 #5 | May 2023
President / Publisher
BILL MASON
Editor-in-Chief
Patricia Canole
Theater Editor
Bonnie Comley
Health & Wellness
Anne Akers
Art Director
Scott Cuollo
Entertainment
Jenny Peters
Special Projects
Norah Bradford
Chief Photographer & Visuals Editor
Neil J Tandy
JEFF & STEPHANIE SYLVA
Travel enthusiasts Jeff & Stephanie have been freelance travel writers for over 30 years. Much of their writing reflects their love of the outdoors and their active lifestyles. Some of their favorite travel experiences include a trek across the Kilauea Iki Crater on the Big Island of Hawaii, and snorkeling with penguins and whitetipped reef sharks in the Galapagos Islands.
The New Jersey couple have written regularly for several local newspapers in addition to Hospitality 21, Family Travel Network, Family Travel Forum, The Parent Paper, Bergen County: The Magazine, Bergen County Kids Magazine, and Family Destinations.
ANNE RASO
Anne, who hails from New Jersey, is a longtime editor and writer now based in New York City. Highlights of her 35-plus year career include serving as the associate editor of Tiger Beat and Sunday music columnist for the New York Daily News. She has penned seven teen celebrity paperbacks including ones on Justin Timberlake and One Direction. More recently she has added food and travel to her expertise. Anne's personal interests run the gamut from learning local history (particularly stories behind Art Deco buildings) to discovering new restaurants.
Contributors
Mindie Barnett, Harry Brads, Melanie Carden, AP Connolly, Elizabeth Darwen, Ann Grenier, Ruth J. Katz, Stewart F. Lane, Irvina Lew, Darren Paltrowitz, Anne Raso, Katherine Sloan, Jeff & Stephanie Sylva, Annie Watt, Stacey Zable
Executive Vice President of Sales
LYLE SELTZER
Sales
Bill Mason Sr. - Director of New Business Development
Don Fetherman - Director of Travel
Internet Presence Michael McKenzie Magazine Distribution The Garrido Group
New York Sales Office  (646) 259-2651
Editorial/Sales Fax (212) 202-4888
For advertising inquiries, subscriptions, address changes or back issues, call:  (646) 259-2651
newyorklifestylesmagazine.com
Facebook: /NYLifestylesMag Twitter: @NYLifestylesMag
Instagram: @NYLifestylesMag
All rights reserved. Reproduction of any material from this issue is expressly forbidden without written permission of this publisher. Printed in the USA. New York Lifestyles is published 10 times a year. ©2023 New York Lifestyles Magazine.
COVER CREDITS
ANNA ZUCKERMAN
Photography by Neil J Tandy
Styling by Jessica Richards
Hair & Makeup by Manolo
10 | OUR CITY, YOUR LIFE | MAY 2023
ISSN 2474-770X
May is the time of year when being outdoors is the norm. It's also the unofficial start of the Summer season which brings long weekends and poolside gatherings. The much-anticipated Met Gala also takes place this month with A-listers and designers who converge on the steps of The Metropolitan Museum of Art. This is what makes New York City so unique.
This month, we gathered our editorial team to bring you another special issue of thought-provoking articles. We spotlight the beautiful and talented jewelry designer Anna Zuckerman. She believes you don't need to be royalty or walk the red carpet to feel luxurious wearing high-priced brands. For Anna, it is all about the ardent desire to make women feel empowered from all levels of society, which is not only luxurious but affordable, too. Her story is truly inspiring.
Travelers will enjoy our reports on exploring destinations near and far. Why not hop a plane and discover adventures in Ecuador? Also, look for incredibly beautiful and hip places in Lauderdale-By-The Sea and West Palm Beach should your wanderlust lead to Florida. Or perhaps if you're more the sporting type, why not take some time and visit The Preserve Sporting Club in nearby Rhode Island. Wherever your trail ends, be sure to check out the must-have products for getting there.
For our restaurant crowd, celebrate Cinco de Mayo at the popular La Pulperia where the bar team creates some of the most unique margaritas in the city, but also kicks it out of the ballpark with signature cocktails, too. Don't miss our special interview with Executive Chef Manjit Manohar of The Regency Bar & Grill. His magical touches will have you returning to this favorite restaurant again and again.
Of course, May is for recognizing the woman who loved, cared, and made you what you are today. Mothers. Cherish her with flowers, or surprise her with a Sunday brunch. And to those mothers who have left us, you will always be in our hearts. Love you, Mom!
A special remembrance, too, to those who have served in the Armed Forces and sacrificed their lives to give us the freedoms we enjoy today.
Enjoy your month...and see you next issue.
-Bill Mason Publisher
12 | OUR CITY, YOUR LIFE | MAY 2023
Check us out on the web! Read Any of Our Issues In Digital Format on: Issuu.com | Apple Newsstand | Our Website Visit us at: newyorklifestylesmagazine.com  (646) 259-2651 For subscription or back issues, call: LIFE JACQUES LIEBERMAN A CONVERSATION WITH THE ARTIST PUBLISHER'S LETTER
MAY BLOOMS
Tropical
Round
Round Hill Hotel and Villas
John Pringle Drive, Montego Bay Jamaica
www.roundhill.com
Reservations: 1-800-972-2159
reservations@roundhill.com
The Carribbean's Premiere Destination with personalized service, luxury amenities, and Timeless Elegance.
Impeccably
Visit
Hill Hotel & Villas features a collection of secluded and elegantly appointed luxury villas, ocean-view rooms, and suites, discreetly nestled in one-hundred lush, verdant acres and surrounded by pristine natural beaches.
to Timeless Elegance…
Welcome
ALL THAT GLITTERS
AN INTERVIEW WITH JEWELRY DESIGNER ANNA ZUCKERMAN
By Patricia Canole
Photography by Neil J Tandy Styling by Jessica Richards Hair & Makeup by Manolo
Today, jewelry is essential to any look and plays a vital role in a woman's life. Since time immemorial, it has been used as decoration, a representation of affiliation to a group, a social status symbol, an item of appreciation— even a device to protect us from evil spirits. Yet, it is also an instrument that helps us meet our higher human needs of love and self-actualization.
Anna Zuckerman, Founder of her eponymous jewelry company, knows very well jewelry can boost your self-esteem within minutes. The designer also believes you don't need to be royalty or walk the red carpet to feel luxurious wearing high-priced brands. For Anna, it is all about the ardent desire to make women feel empowered from all levels of society, which is not only luxurious but affordable, too.
Anna recognized a market need for luxury jewelry for everyday lifestyles and budgets. That is when she created Diamond Coated Crystalline™, a revolutionary process using nanotechnology. The permanent coating adds a natural diamond sparkle to all her designs, resulting in lab-grown gemstones and precious metals at an affordable price. Crafted in rhodium-plated sterling silver to prevent tarnishing and assembled in the USA.
Women deserve to feel confident, sexy, and beautiful now. Every piece is made of precious silver in an ethical, violence-free, and ecologically responsible process. The Collections also offer various colorful styles, each designed with Anna's unique attention to detail and her love for the extraordinary masterpieces from royal elite private collections.
FEATURES
Anna is no stranger to the jewelry industry. Born to a family of goldsmiths and fine jewelers, Anna has been in the fine jewelry industry for over twenty years. She became an extraordinarily successful designer, opening her store in 1996. Based in Boca Raton, FL, her flagship store offers women extraordinary collections of necklaces, rings, and earrings for everyday and memorable nights.
Anna was kind enough to sit down and speak with us about her work, trends in jewelry and design, and much more.
Could you tell us about yourself and how you got where you are today?
I've been in love with gemstones and fine jewelry ever since I was a child. After emigrating to America from Russia at an early age, I spent much time in my father's shadow, a goldsmith who created bespoke jewelry for a select clientele using the finest diamonds and gemstones. Working alongside him and studiously observing him at his craft, I was mesmerized by the sheer beauty of the colors, the cuts, and the brilliance of the gems.
This blossomed into a true passion that inspired me to study gemology at the Gemological Institute of America. Eventually, I followed the passion and leveraged my expertise to open my first jewelry business, a diamond boutique. Then, after becoming a widow at age 33 with two toddlers, I was determined to create a business that would provide for my family and make for a secure future.
What makes your collections unique in the industry?
My designs are modern and contemporary, inspired by the collections of elite European families, embracing femininity, elegance, and a sense of glamour.
What type of woman did you have in mind when designing the line?
This is not a collection for just one type of woman; instead, it is meant to style all women in every part of their life, giving sparkle and luxury in the everyday. It is for an independent woman who can treat herself to the glamour she deserves. We like to say that this jewelry is empowering, instantly sparking joy and inspiring boldness for those who wear it.
As a designer, where do you draw your inspiration?
While I am constantly watching fashion and what is happening in the market, I am more inspired by classic glamour and the desire to bring that romantic sense of styling—think Grace Kelly—into my collections. These pieces are meant to be worn every season and are not created around trends but rather timelessness.
I'm also very into discovering the untapped potential in the market; I speak to my clients, and to the women around me to be inspired by what they're looking for, and how to adopt that into my designs.
What's it like to see someone wearing one of your creations on the street?
It's always fun to see my pieces pop up on the red carpet, in music videos, or even on a Real Housewife! But I never tire of seeing those I love, my family, friends, and our business partners, proudly wearing my designs.
What are some upcoming trends in the jewelry design industry?
With the rising price of gold, one of the most important trends is for designers to address the potential for price/value proposition in their collections. Our designs are created from sterling silver, which keeps its value over the years and makes for a strong demi-fine product accessible to a wider audience seeking the gratification of luxury jewelry.
What advice would you give someone interested in the jewelry design business? Stay curious! Understand the production process fully, from the chemistry of the metals to the engineering of the silhouettes, research, and consumer trends, and take note of client feedback and sales to continue to grow future collections. It is all-important as your business develops over time. And I can't stress this enough to never give up on your dreams.
Name two style icons you admire. Obviously, for very different reasons: Anna Dello Russo and Anna Wintour! To me, this speaks to my love of the juxtaposition of a classic look that becomes your identity and the fun of creating a new persona every day.
Do you have a treasured item in your personal jewelry collection? I save each piece that is from a retired collection. Not only does it preserve the history of the brand, but I am saving them all for my daughter to wear someday. I think of it as my museum.
What was your last splurge purchase? Your previous marvelous find or steal? We purchased 17,000 carats of lab-grown rubies, which will be incorporated into upcoming holiday collections.
What are three jewelry essentials every woman should own?
A core pair of everyday earrings, a bracelet, and a ring that instantly upgrades any look. The right curation of these items looks beautiful for every day, any occasion, and adds confidence when meeting new people.
What is on your shopping wish list this Spring/Summer? Any trends you are eager to try?
I love the beauty and color of gemstones, and this Spring/Summer, I'm going to be wearing a lot of pinks from my collection. While these pieces are seasonless, they especially feel right now as the Barbie trend is so hot! Incorporating color into all my jewelry curations is a timeless trend for me. Living in Florida's sunny and tropical setting brings so much joy and inspiration that can only be expressed in bold palettes.
What's your vision for the future of your brand?
As the diamond industry shifts into labgrown, we are living the future in our present. What perfect timing for women to invest in themselves with the brilliance of Anna Zuckerman jewelry.
For more information on Anna Zuckerman jewelry, visit annazuckerman.com
AMERICAN HUMANE
JEAN SHAFIROFF HONORS A GOOD CAUSE
By Jessica Lawton, CapeHart Photography
Jean Shafiroff, philanthropist, television host, and author of Successful Philanthropy: How to Make A Life By What You Give, hosted an outdoor luncheon at Swifty's at The Colony Hotel in Palm Beach, FL, in honor of American Humane.
American Humane is the country's first national humane organization. Founded in 1877, American Humane ensures animals' safety, welfare, and well-being. Our leadership programs are first to serve in promoting and nurturing the bonds between animals and people.
A group of guests and supporters of the work of the Organization attended the luncheon. Those in attendance included Jean Shafiroff (Board Member), Dr. Robin Ganzert (Executive Director), Ava Roosevelt, Kim Dryer, Kathleen Gannon, Sharon Jablin, Pamela O'Connor, Lauren Roberts, Janet Levy, Pamela Wright, Elizbeth Steinberg, Rashmee Sharma.
Jean works extensively as a volunteer fundraiser and leader in the philanthropic world. Among the many causes she champions are those involved in women's rights, rights of the underserved, health care, and animal welfare. Jean serves on the boards of the American Humane, Southampton Hospital Association, NYC Mission Society, French Heritage Society, Couture Council of the Museum at FIT, Global Strays, New York Women's Foundation, Casita Maria, and Southampton Animal Shelter Foundation Honorary Board. A Catholic, she served on the board of the Jewish Board for 28 years and is now one of their honorary trustees.
Jean Shafiroff greeted guests and spoke about the many programs that American Humane performs. "Philanthropy is my passion," said Mrs. Shafiroff. "I am deeply moved by the incredible work American Humane does throughout the world, and it was an absolute honor to welcome Dr. Ganzert and my dear friends to celebrate the vital programs and services the organization provides." Next, Jean Shafiroff introduced Dr. Robin Ganzert, who spoke about the work of the international work of American Humane.
For more information on American Humane, visit americanhumane.org; for Jean Shafiroff, visit jeanshafiroff.com
MAY 2023 | NEW YORK LIFESTYLES MAGAZINE | 21 FEATURES
Jean Shafiroff and Rosita
THROUGH THE LENS
Photography By Annie Watt.com
WELL/BEINGS
WELL/BEINGS co-founders Amanda Hearst Rønning and Breanna Schultz, Katie Sturino (influencer and Megababe founder), and Cori Lee Seaberg (Out East Wines founder and President), hosted guests at private party Palm Beach club including the club's founder, Paula Bickford.
An Earth Month kick-off, celebrated the importance of ocean health and raising funds for the nonprofit's Save the Mangroves, Save the Ocean Campaign.
WELL/BEINGS is a next-gen charity movement that elevates & unites animal welfare & environmental protection for the well-being of #AnimalsPeoplePlanet.
22 | OUR CITY, YOUR LIFE | MAY 2023
FEATURES
Breanna Schultz, Katie Sturino, Cori Lee Seaberg
Katie Sturino
Kim Younes, F Frisbee Criddle, Ashley Frisbee, Lisa Kornman Avila
Cori Lee Seaberg
Erin Kiernan, Maralee Kiernan
Brooke Shepard, Janine Seale
ANNIE WATT AGENCY ANNUAL FUNDRAISING EXHIBITION AT THE COLONY HOTEL
HONORING FASHION ICON IRIS APFEL
PROCEEDS TO BENEFIT THE PALM BEACH POLICE DEPARTMENT
MAY 2023 | NEW YORK LIFESTYLES MAGAZINE | 23
Annie Watt Agency Palm Beach Photographers
Errol Rappaport, Taty Horoshko, Iris Apfel, Annie Watt, Chief of Police Nicholas P. Caristo
Major John Scanlan, Bruce Siegal, Iris Apfel, Annie Watt, Palm Beach Police Chief Nicholas P. Caristo
Palm Beach Chief of Police Nicholas P. Caristo
Harry Benson, Iris Apfel
Ryan Kelly, Kiera Rumbough, Sabrina Forsythe, Brooke Kelly, Prentice Brower
David Beil, Nandini Joyaprasad
Hollis Pica, Nancy Stone
VERDURA COCKTAIL RECEPTION FOR AUTHOR DEEDA BLAIR FOOD, FLOWERS & FANTASY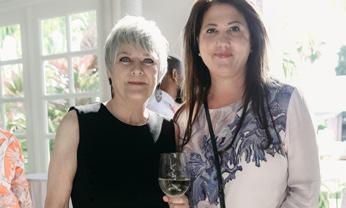 24 | OUR CITY, YOUR LIFE | MAY 2023
Hollis Pica, Nancy Stone
Mackenzie Valk, Catherine Loevner, Vivian Picheny
Christine Schott, Reina Kendall
Dottie Herman, Ron Burkhardt
Lenny Lauren, Michel Witmer
Faith Spencer, Marianna Abbate
Frank D'Agostino, Jane Greaves
Major John Scanlan, Holly Holden, Palm Beach Police Chief Nicholas P. Caristo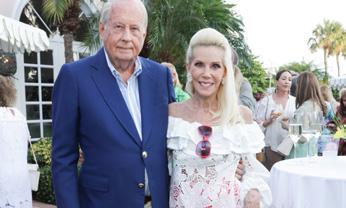 MAY 2023 | NEW YORK LIFESTYLES MAGAZINE | 25 MUSEUM OF DEMOCRACY
Camilla Webster, Nina Yacavino
Rick Rose, Julie Hayek
Bruce Helander, Eleanora Kennedy
Rolise Rachel, Amy Hoadley, Robert Caravaggi
Laurie Bodor, Jim Clark Lee Black, CeCe Black
Samantha Delgado, Alexandra Gusita
Douglas Evans, Kianna Rivera
AMERICAN FRIENDS OF THE LOUVRE GALA, NYC
26 | OUR CITY, YOUR LIFE | MAY 2023
Bruce Helander, Rolando, Guy Beaumont Palmer
Eleanora Kennedy, Robert Leacock, Robin Baker Leacock
Alex Hammer, George Ledes
Scott Moses, Lucy Anthony Webster
Harry Benson, Pamela O'Connor
Felicia Taylor Gottsengen, Nicki McDonald, Deirdre Byrne
Lily Darwin, Jackie Glaser
Jean Shafiroff, Krystian von Speidel, Ramona Singer, Sharon Bush
HISTORIC NEW ENGLAND PARTY AT THE KOCH FOUNDATION
MAY 2023 | NEW YORK LIFESTYLES MAGAZINE | 27
Gail Worth, Frank Orenstein, Arlette Gordon, Jack Phillip
Lieba Nesis, Maria Fishel, Ken Fishel
Robin Baker Leacock, Lenny Lauren, Meg McCarthy
Annette De Lorenzo, Alex Donner
Eileen Judell, Judy McLaren Sasha Gegera, Renee Gegera, Taty Horoshko
Julia Rosengren, Mirabel Alvarez, Diana Davis, Kelly Walsch Tracy Turko, Gregory Partanio
MEDEA JUHASZ
OLD-WORLD HERBALISM MEETS MODERN SCIENCE
By Patricia Canole
For most of us, navigating the health and wellness world can be confusing and frustrating, and if you're like me, say, "I've done it all!" I've tried nearly every new wonder supplement out there. Yet, sometimes it seems I'm filling my cabinet with more bottles heralding the next go-to wellness overnight.
Then I met Medea Juhasz, who told me about her journey from addictive habits and an unhealthy lifestyle. She told me it is possible to regain a healthy lifestyle with change. The founder of Herbalore, Medea, explained her development, called Catalyst Gold and how it turned her world around. The supplement includes super greens, herbs, superfruits, and minerals to boost energy and eliminate sugar cravings. I was intrigued. Here is her story.
For Medea Juhasz, it could have been a smoother road to success. The founder of Herbalore and its well-known Catalyst Gold supplement results from an unhealthy life of addiction, food cravings, liver damage, digestive issues, slow metabolism, and a constant weight struggle. Medea admits she was not into health and wellness but soon realized living this kind of life could not continue. She then began studying nutrition, herbalism, and holistic medicine theories. Next, she began experimenting with herbs and superfoods. It took time, but her discovery led to Catalyst Gold, an all-natural multi-purpose superfood supplement. Then, miraculously, her health started to transform itself into fantastic wellness. Imagine, for this former fashion marketing executive, her road to sharing her recipe for wellness had just begun.
We wanted to know more about this incredible woman to discover her secrets for living well.
Tell us more about Catalyst Gold and the benefits of this fantastic supplement.
I call Catalyst Gold the ultimate all-in-one multi-purpose superfood supplement, a formula that helped me profoundly transform my health. I specifically formulated Catalyst Gold to reprogram the body on a cellular level while aiding in necessary nourishment and detoxification without harsh cleanses and unrealistic dietary restrictions. I believe diets and cleanses do not work; a permanent lifestyle change does. Since our 2016 launch, CG has become a customer cult favorite. Most of our customers almost immediately report back increased energy/stamina, better digestion, faster metabolism, decreased sugar cravings, and overall well-being. The beautifying effects, such as hair/nails/skin/eyelashes, take approximately six weeks to manifest.
How did you make yourself understand the variety of herbs, minerals, and supplements out there?
When Western medicine failed to help with my health issues, I started obsessively researching superfoods and herbs and followed raw vegan wellness experts like David Wolf. After I healed myself with the formula that became the foundation of Catalyst Gold, I went and studied herbalism and nutrition and started collaborating with clients as a holistic nutrition coach. To this day, I'm fascinated with new "discoveries" regarding holistic medicine, herbs, and superfoods, and my research will never stop.
28 | OUR CITY, YOUR LIFE | MAY 2023 PROFILE
What made you think about creating a superfood wellness supplement?
I'm one of those brand founders who went through a health crisis and healed herself to be able to heal others. Herbalore and Catalyst Gold saved my life, and that subconsciously comes through. After extensive self-healing, I had the formula in the back of my drawer for years. Occasionally I suggested to some of my clients to buy 16 bottles of different supplements containing ingredients (making sure they were clean, non-GMO, etc.) and take approximately 30 pills daily for guaranteed magic. A few clients followed my advice, but many kept telling me they wished one pill had all these ingredients. In 2016 I decided to dust off my formula and launched the the-all-inone "miracle pill" Catalyst Gold.
How did you go about creating the best version of your concept?
I'm a maximalist; the most significant challenge about creating CG was finding the right lab and manufacturer. A lab that would honor my specific requirements (non-GMO, gluten-free, vegan, no toxic fillers, binders, and preservatives, etc.) and would be able to be 100 percent transparent about sourcing our ingredients.
I interviewed close to 50 labs, and most admitted working with GMO or toxic ingredients in some capacity. I have a unique complex formula; I was told it was impossible to bottle and could not be encapsulated without toxic fillers and preservatives. Let's say I got laughed at and hung up on several times during my lab research.
What sets Catalyst Gold apart from other wellness supplements? This unique formula works with your system and gives your body whatever it needs. The procedure can create changes on the cellular level. Customers take it for sugar cravings and report back with an inch of hair growth after a month. Our clients take it for hair and nail growth and immediately notice increased stamina and energy.
Aside from taking Catalyst Gold, what other wellness rituals do you practice staying fit and healthy?
I work out daily; I've been into boxing for seven years. In addition, I eat 100 percent of whole food, plant-based diet and practice intermittent fasting. I try to break up my meals according to food combining. I love the fast-paced life of NYC, but sometimes I listen to my body and slow myself down, take long Epsom salt baths, meditate and get massages.
Do you see yourself adding additional health products to your Herbalore brand?
I'm working on a men's formula that will also serve as a unique supplement for women. I'm trying to create a "very different" product, a breakthrough formula with hard-to-find ingredients. Hopefully, I will be able to launch it later this year.
For more information on Herbalore, visit herbalore.com
MAY 2023 | NEW YORK LIFESTYLES MAGAZINE | 29
LIFE & STYLE
FOR ALL THE LOVELY LADIES
By Melanie Carden
Each year, Mother's Day challenges us to find a gift that matches Mom's endless love and devotion. It's no easy task. This year, however, I've been delighted to find a variety of unique Mother's Day splurges worthy of all the ladies who deserve to be celebrated. From classic scents to lockets handmade in France, I hope this collection saves you time and honors her effervescent spirit.
TIMELESS ELEGANCE
Since 1752, Caswell-Massey has embodied a special feeling of grace. This is largely due to the brand's extraordinary fragrances and luxe formulations – from soaps to lotions and perfumes. The peony scent is pure magic. Info: caswellmassey.com
GLENDALOUGH ROSE FROSÉ
Make mom a gorgeous gin cocktail and enjoy the day. Just blend one ounce each of Glendalough Rose Gin, strawberry purée, and Aperol. Add four ounces of rosé wine and one-ounce sugar syrup – voilà!  Info: us.glendaloughdistillery.com
FRENCH LOCKET LOVE
Start a new chapter of family heirlooms with this 18-karat gold Marie Lichtenberg locket this Mother's Day. Its six-sided, diamondstudded design reveals a hidden heart. Each piece is handmade in France. Info: net-a-porter.com
BOUNTIFUL BASKET
If mom loves a lap blanket for every occasion, season, or mood, she likely needs a proper basket to stash them lovingly. The Woven Basket with Hoop Handles in Honey from Caitlin Wilson is intricately woven and oh-so-special. Info: caitlinwilson.com
30 | OUR CITY, YOUR LIFE | MAY 2023 STYLE
SPECIAL DAY ROSE LATTE
The folks at Copper Cow Coffee create spectacular gifting bundles. Their single-serve Vietnamese coffee latte sets include pour-over coffee and rich, creamy, sweetened condensed milk creamer packets. Choose from limitededition rose or churro-flavored, hazelnut, and more.
Info: coppercowcoffee.com
PERUVIAN ALPACA WOOL
There's almost nothing cozier than a belted cardigan. Overland's Sylvia Peruvian Alpaca Wool Cardigan is offered in three colors – all equally qualified to be Mom's favorite of all time. From snuggle Sundays to breezy brunches, she'll be comfy and chic.
Info: overland.com
AT-HOME BARISTA
You may have a special mom on your list living that work-from-home life these days. This electric milk frother from David's Tea instantly delivers barista vibes – perfect for those who miss the midday coffee run at the office. Info: davidstea.com
TRADITIONAL CHINESE MEDICINE
Give Mom the gift of Redmint luxury. The brand is known for formulating wellness and beauty products based on Traditional Chinese Medicine. The glow of pearl powder, Goji berry extract, and rice water awaits. Info: redmint.com
COOLER-CHAIR COMBO
The Voyager chair from Parkit has sold out five times already, so it's best to reserve one from the latest release. The chair has a built-in cooling system and folds flat. The backpack-style carrying straps, however, seal the deal. It's available in five colorways. Info: parkitmovement.com
FOR MOMS ON THE MOVE
QUIET LUXURY
Staub's 12-piece dinnerware set reminds me of something you'd find at a farmhouse in France. It's hearty and utterly gorgeous but intensely functional with its scratch resistance. The bowls are beautifully squatty and deep – perfect for everything from ice cream sundaes to bubbly soups.
Info: zeilling.com
Whether Mom's passion is picking fresh flower bouquets or traveling the globe, Stegmann's Emma Slide is up to the job. This is the goes-with-everything shoe she's always searching for, complete with anatomical accuracy. In short – comfortable and supportive for days on end.  Info: stegmannusa.com
GLUTEN-Y OR GLUTEN-FREE
First seen on Shark Tank, Wicked Good Cupcakes have made quite a name for themselves. The super-giftable jar-style cupcake trifles are available in endless flavors and holiday themes. Plus, major bonus points for plenty of gluten-free options.
Info: wickedgoodcupcakes.com
MAY 2023 | NEW YORK LIFESTYLES MAGAZINE | 31
TIME TO TRAVEL
MUST-HAVES FOR A GREAT ADVENTURE
By Jenny Peters
KIZIK CASUAL SHOES
Slip in and out of these stylish, comfortable Kizik shoes without a care, as the heels compress and spring back. That makes them perfect for going through airport security; plus, they'll give you all-day support as you see the sights or take a hike. Info: kizik.com
CINCHA BAG STRAP
This easy-to-use Cincha bag strap simply slides over the handle of your rolling luggage and secures your purse. Backpack, briefcase to it, turning it into a nonslip, hard-to-steal way to keep everything secure and moving right along. Info: cinchatravel.com
ROLLINK LUGGAGE
Every trip needs good rolling luggage and this Rollink suitcase is genius. Designed to expand into a good-sized piece with four great wheels, it also contracts into a size that slides slimly into a closet for storage. Available in a variety of sizes, it really works!
Info: rollink.com
WANDERFULL HYDRO BELTBAG
We've always loved fanny packs when traveling, easy to wear with no back or shoulder stress, and easy to hold onto in a crowd of possible pickpockets, too. Now Wanderfull has added a perfect addition to the system, with a foldable, removable hydration holster that carries your water bottle hands free. Perfect in every way!
Info: wanderfullbrand.com
PEAR COMPRESSION SOCKS
SABRE DOOR HANDLE ALARM
For added security in any hotel room, this Sabre door handle alarm is a simple fix. Lightweight and easy to pack, it hangs on the doorknob and detects when someone tries to open the handle and sets off a loud alarm, giving you peace of mind anywhere you roam.
Info: sabred.com
Everyone who flies, especially on a long-haul flight, should wear compression socks on the plane. These Pear socks are cute, colorful and give your feet and legs the important circulation benefits that keep blood moving. Anyone can get a lifethreatening deep-vein thrombosis (DVT) when flying; compression socks are the key to never having that happen.
Info: pearcompression.com
MAY 2023 | NEW YORK LIFESTYLES MAGAZINE | 33 TRAVEL
Wherever you're planning to roam, we've got just the items that will help you stay healthy, hydrated. and hassle free.
PLUNGE BEACH RESORT
SOUTH FLORIDA'S HIDDEN GEM
By Patricia Canole |
Photography By Neil J Tandy
Tired of the overcrowded beaches and perennially packed restaurants? If you're traveling to Florida, we found an off-the-beaten-track escape that channels retro-chic Lauderdale. Welcome to Plunge Beach Resort, which has become a favorite with travelers since its opening six years ago. Located in Lauderdale-By-The-Sea (LBTS). the property is a result of a merger and modernization of three 1950s hotels, so it swings with bright décor, open spaces, and accommodating young staff.
STAY
Plunge's design combines modern trends: The lobby has industrial-inspired exposed ceiling pipes and concrete columns. The furniture is accented with vibrant orange and yellow,, and surfboards and pop-art posters brighten the walls. Totally Instagrammable. "It's truly cool," said general manager Joe Imbrogno. "Plunge has brought new energy to LauderdaleBy-The-Sea with a beach-party feel and a happening pool bar." It's perfect for family get-togethers and bachelor/bachelorette parties. On a tamer note, you can simply sit on the splendid beach, soak up the rays, and watch the Atlantic Ocean float by—count the graceful pelicans, or even view an occasional kite surfer flying high.
Unlike many of the town's current vacation accommodations, Plunge offers direct beach access. It consists of three buildings for accommodations: Island, Beach, and Bungalow—each with distinctive flair and identity. The Island includes the reception, valet parking, coffee shop, and evening supper lounge. The Beach is adjacent to the main pool and the beach bar. Finally, the seaside Bungalow has a pool with rooms offering kitchenettes and sitting/dining areas.
All 163 guest rooms and suites provide varied views—the town, the beach, and the pools. The rooms are spacious, fresh, and equipped with 50-inch TVs, surf-inspired art, and raw wood furniture. Guests find a stay at Plunge engaging, surrounded by hand-painted murals and chalkboards in the hotel rooms and colorful furnishings to brighten any day. All accommodations feature pillow-top mattresses, and baths boasting pristine white tiles.
A Plunge Beach getaway will always include fun activities to occupy every hour of your stay. The oceanside enclave of sun and surf hosts an endless array of entertaining fun. From petfriendly happy hours, beach barbecues, karaoke nights, and early morning yoga instruction on the beach, the hotel meets all needs, whether young or young-at-heart.
TRAVEL
EAT
Plunge offers an excellent dining experience. Start your day with freshly brewed coffee at the  Bean and Barnacle. The menu is complete with eggs done your way and muffins and bagels, too. The restaurant is also open for lunch. At the Octopus hit the spot with delicious plates of favorite sandwiches, beverages, and cocktails.  The Backflip Beach Bar  is action central for sun worshippers where it's breezy, sunny fun on the beach. Dig into street tacos, delectable sandwiches, and fresh salads from our beach kitchen with a Latin flair. Tasty treats include yucca fries and garlic-shrimp tacos, topped with fiery accents of chipotle, salsa, and jalapeño. Refresh with a favorite cocktail. A guest favorite is the El Diablo with tequila, lime, and ginger beer.
PLAY
Take a day from the fun in the sun at Plunge to explore LBTS and be amazed at this small beachfront town on Florida's east coast just north of Fort Lauderdale. Steps away from Plunge, you'll find Anglin's Fishing Pier, the restaurants serving delicious cuisines, and shops lining Commercial Boulevard. You'll soon notice LBTS does not allow tall buildings along its beach and in town; that's why the community has maintained its charm, reminiscent of Florida in the 1950s.
Another key attraction is the coral reef, just 100 yards offshore, making it the top spot in the U.S. for scuba divers. Aspiring divers can obtain a diving certification with PADI courses offered nearby dive shops. For first timers, try an intro course to get your legs wet!
For those who enjoy exploring the shoreline, there's the fascinating turtle. Did you know that 90 percent of turtle nesting in the U.S. happens in Florida? You will see turtle nesting areas blocked off in the sand, so they are not disturbed (nesting season occurs March – October). Look carefully, you'll spot them.
GETTING AROUND LBTS
Ditch the car and hop on the Pelican Hopper, the free, air-conditioned shuttle provided by the town of LBTS. Visitors love this service, which operates every 45 minutes with stops at all points of interest and popular places.
For more information on Plunge Beach Resort, visit plungebeachresort.com
MAY 2023 | NEW YORK LIFESTYLES MAGAZINE | 35
PARADISE FOUND
A WEEKEND ESCAPE TO WEST PALM BEACH
By Patricia Canole |
Photography by Neil J Tandy
West Palm Beach is hot in many ways: Culture, dining, designer boutiques, and lovely places to explore. You'll feel electric energy found everywhere through the vibrant neighborhoods with palm-lined streets. Initially founded as a haven for the elite, it has blossomed into a vibrant urban center offering visitors something for everyone. This year-round destination offers an entertainment paradise with picture-perfect weather and endless cultural attractions. Let's discover the wonders of West Palm Beach.
UPBEAT IN DOWNTOWN
Head to  Clematis Street, the historical heart of  Downtown West Palm Beach. Beginning at Flagler Drive on the Intracoastal Waterway, experience the flavor of the area with trendy boutiques, nightclubs, live music, restaurants, and historical landmarks. The mile-long main street is also where to find some of the city's favorite home-grown coffee shops. Thursday nights come alive with  Clematis By Night, featuring an unmatched social scene.
MASTERPIECES TO ADMIRE
The Norton Museum of Art was founded in 1941 when Ralph Hubbard Norton and his wife, Elizabeth Calhoun Norton, began collecting art for their home. They became so interested in art, they formed a sizable collection of paintings and sculptures. With their oversized collections, they decided to create their museum in West Palm Beach. Today, it is internationally known for its distinguished collection, which includes masterpieces of 19thand 20th-century paintings and sculptures by European and American artists and Chinese jade and bronze artifacts that are considered among the best in the world.
HIP TO BE SQUARE
West Palm Beach's premier shopping, dining, and entertainment center can be found here. Just a short walk from Clematis Street, you can shop where old-world architecture, beautiful fountains, and sidewalk cafes create a unique atmosphere reminiscent of a European town center. For something less polished, wander to the nearby  Warehouse District, with retailers—and even a local brewery and distillery.
TRAVEL
SERVING UP NOSTALGIA
For those who relish an old-fashioned diner with eye-catching memorabilia, head to City Diner. The restaurant's many bygone-era artifacts, like an old stamp machine, jukebox, and a toy train that spins over the dining area, directly compete with its ample menu. It's a fun place, that serves up "Soda Shoppe Specialties" including malts, milkshakes, hand-dipped ice cream, and root beer floats. On the menu, you can find fresh salads, burgers, sandwiches and homemade meatloaf. Early risers also can find plenty of options, with the fluffy buttermilk pancakes, French toast, Belgian waffles and three-egg omelets. There are large booths, a counter, and plenty of outdoor dining spots available.
TALK TO THE ANIMALS
As Palm Beach County's top-rated zoological experience, the Palm Beach Zoo & Conservation Society. The lush grounds include an interactive play fountain, a Conservation Station with a Wildlife Carousel and Safari Train for children to ride, and interactive wildlife presentations. Additionally, the Palm Beach Zoo & Conservation Society sponsors conservation projects in numerous parts of the world. Much of this work deals with species represented in the zoo's collection. Palm Beach Zoo is open year-round (except for Thanksgiving and Christmas days).
BEYOND WEST PALM BEACH
Situated just north of West Palm Beach, Northwood Village is a small enclave with abundant enjoyable dining, small galleries, and a monthly wine stroll. Explore Northwood's bohemian vibe as you explore the small town's underexplored artistic gems. This destination is perfect for the urban adventurer, from edgy art galleries to fine dining and eclectic shops. If you're still up for exploring new places, hop over to Palm Beach (just across the bridges) for a taste of the high life, or head down to Atlantic Avenue in Delray Beach or up to the surf shops and dog beaches of Jupiter. Or grab a ticket on the Brightline Rail and hit Boca Raton, Aventura, and Fort Lauderdale.
For more information on West Palm Beach and The Palm Beaches, visit thepalmbeaches.com
LA SAMANNA
A LUXURIOUS CARIBBEAN ESCAPE
By Norah Bradford
It's time to pack your bags to discover the magnificent beauty of a tropical island with luxurious style at La Samanna in St. Martin, the French West Indies.
Indulge during your visit at the property perched beside one of the most spectacular beaches in the French West Indies. Surrounded by crystal clear waters that lap the sand, La Samanna is a dazzling destination for those who seek romance and tranquility. Blending island glamour with a captivating cosmopolitan scene, this is a resort to be noticed, and a long weekend from New York guarantees the opportunity to recharge your cell phone battery and your own.
La Samanna is an inviting haven that charms the senses. Unwind and soak up the views as you are greeted by staff who proudly honor the annual title of being a resort amongst the region's top ten hotels. The property is led by one of the brightest shining stars in the hospitality industry, General Manager Eleonore Astier-Petin.
NATURAL SPLENDOR
Located near Marigot and its harbor on one side and near Juliana Airport in Maho on the other, arrivals and transfers are easily accomplished with no hassle. A less than 10-minute transfer from the airport has you inside the sanctuary that La Samanna represents. The dream wellness break begins when you step inside the legendary lobby. With an open-air design, the Caribbean Sea is framed before your eyes and coupled with the fresh air and ocean, lays a template for what is set to be a holiday created to make beautiful memories.
Accommodation focuses on relaxation. There are 83 rooms and suites. Elegant and spacious villas, cottages, and quarters offer framed-to-floor ceiling windows with French doors open to breezy balconies. Sink into a chic suite that reflects sea life's hypnotic shapes and colors. Some rooms even showcase private plunge pools and hot tubs to be enjoyed.
A day at the resort is nothing short of remarkable. Activities for the adventure seeker are plentiful, with water sports, tennis courts, and swimming pools—all of which contrast with hectic city life. Gaze into the stunning horizon at the freeform infinity pool adjacent to a beach bar. Tropical gardens with sweet-smelling flowers and verdant plants await you as well.
RELAX & UNWIND
Head to the spa nearby, where you can have an alfresco massage or relax as you are lulled by the sound of running water from a stream and birds singing. The spa uses all high-end products sourced from Europe—including Paoma—known for its natural ingredients and technologically advanced compounds.
The range of treatments at the spa will help you detox from the pace of City life and allow guests to renew for the next season living life in high-tempo Manhattan. Start the trip with the "Just Arrived" body scrub and massage. The "Sun Preparation" experience helps your body adjust to enjoying the Caribbean sunshine. "Just Leaving" is a unique pre-departure treatment that combines a facial with cranial reflexology to preserve your energy levels for the trip home and to hit the ground running.
Explore the island, take a day cruise, relax on the stunning stretch of private beach, and enjoy sipping your complimentary Champagne as you overlook Baie Longue's mile-long white sands.
When the sun sets, take a shopping break at the on-site store, where you can find beachwear and fine jewelry for your thrilling night out.
A sumptuous meal awaits you at the resort, where you can find alfresco lunches to sophisticated dining. Eat with delight with the freshest local catch at famed Marcel Ravin's breezy L'Oursin Restaurant, or sample rare vintages in the candlelit coziness of La Cave, the Wine Cellar. Then, for a romantic evening out, dine at the beachside eatery La Spiaggia, which transforms into a tempting trattoria setting as the moon illuminates the ocean.
Let the adventure whisk you into island life as you dip your toes into this dream resort, the sparkling gem of the Caribbean.
For more information on La Samanna, visit belmond.com
MAY 2023 | NEW YORK LIFESTYLES MAGAZINE | 39 TRAVEL
CRATER LAKE
NATIONAL PARK
SERENE BEAUTY IN EVERY CORNER
By Jeff & Stephanie Sylva
Lake Tahoe, Lake Powell, Lake Louise, and Moraine Lake—are some of the most beautiful lakes we have seen in our travels throughout the U.S. and Canada. After visiting Crater Lake in Oregon, we added this lake to our list of must-see destinations.
Crater Lake is the focal point of Crater Lake National Park in Oregon, established in 1902. The lake was created more than 7,000 years ago when Mount Mazama imploded upon itself in a catastrophic eruption. Over time, rain and snow melt (no rivers or streams feed the lake) filled the collapsed volcano and formed the purest lake in the United States. Sheer cliffs, almost 200 foot high, surround the lake, which has a depth of 1,943 feet, making it the deepest lake in the U.S. and the 7th deepest lake in the world.
The sapphire blue color of Crater Lake gives it the title "Gem of the Cascades." Because the water is so pure and clear, it absorbs every ray of the sun, reflecting only the deepest blue hues of the spectrum back to the surface. On a clear day, the lake resembles a mirror reflecting the rim.
EXPLORING CRATER LAKE
Crater Lake National Park is home to more than 40 volcanoes. All the peaks, cones, and hills result from volcanic activity. As a result, there are numerous ways to explore this fantastic landscape.
Traveling around the 33-mile Rim Drive, which circles Crater Lake, is a must. We opted to take the Crater Lake Trolley, a two-hour tour around Rim Drive, making several stops at scenic overlooks. A National Park ranger accompanies the tour providing an informative narration about the lake's history and exciting details about the park. This is a great way to begin your exploration of the park. We also drove around the rim, stopping at many of the 20 scenic overlooks to take pictures and marvel at the vistas, including the two picturesque islands in the lake—Wizard Island and Phantom Ship. Bike rentals are available for the more adventurous looking to pedal Rim Drive.
The only way to access the lake is with Lake Cruises, offered by Crater Lake Hospitality. Cruises depart from the lone boat dock at Cleetwood Cove which can be accessed by hiking a 1.1-mile trail to the lake. This doesn't sound difficult until you learn that the course is steep and strenuous due to the 700-foot drop in elevation. Tickets can be purchased in advance online, and some tickets are available for same-day bookings.
Crater Lake National Park is open year-round, but winter access and services are limited due to heavy snow. Crosscountry skiing and guided snowshoe expeditions are famous in the winter. Your best bets for warm, dry weather are July, August, and early September. Since the park gets over 500 inches of annual snowpack, it typically isn't until mid-summer that all the snow melts.
TRAVEL
CRATER LAKE LODGING
There are several types of lodging available in Crater National Park. The recently restored Crater Lake Lodge (the original lodge opened in 1915) has a rustic elegance creating the warmth and hospitality of a bygone era. Perched on the crater's rim and offering majestic views of the lake's pristine blue waters, the lodge has 71 rooms open from mid-May to midOctober. The Cabins at Mazama Village, seven miles from the lodge, have 40 rooms and 211 RV and tent sites. Crater Lake Hospitality recently completed a renovation of the interior. The cabins honor the local region's history and surroundings using historicstyle furnishings and wall art of vintage-style travel posters. Whether you stay at the lodge, cabins, or campground, make reservations well in advance, as is true of all U.S. National Parks, lodging books up very quickly.
DINING
The Crater Lake Lodge Dining Room, which offers beautiful lake views, features regional Northwest cuisine and serves breakfast and dinner buffets. Take time to relax in the serene atmosphere by the fireplace of the Great Hall and enjoy appetizers and drinks—a welcome respite after a long day of exploring the park. Located close to Crater Lake Lodge, Rim Village Café is perfect for grab-and-go food items such as sandwiches, salads, and snacks. At Annie Creek Restaurant in Mazama Village, you will find familyfriendly breakfast, lunch, and dinner options. Menu items include specialty sandwiches, soups, burgers, pizza, veggie options, and local beer.
GETTING THERE
Crater Lake National Park is remote in the Cascade Mountains of southwest Oregon. The closest airports are in Eugene or Medford. Driving from Portland is an option—the interstate route through Eugene is about a 4.5-hour drive. We opted for the more scenic "Bend route" from Portland. The Mount Hood and Cascade Lakes make this route a great option if you have more time. Stops at Smith Rock State Park, Newberry National Volcanic Monument, and the small but vibrant town of Bend is worth the extra time.
For more information on Crater Lake, visit travelcraterlake.com or call 866.292.6720 for park information, lodging, and tour reservations with Crater Lake Hospitality; for more information on Crater Lake National park, visit nps.gov/crla
F AVORITE BAY LODGE... AN ESCAPE LIKE NO OTHER EXPERIENCE TO REMEMBER FOR A LIFETIME!
THE PRESERVE SPORTING CLUB AND RESIDENCES
MANY INDULGENCES TO BE ENJOYED
By Michael Alpiner
While living and working in the bigger cities, surrounded by concrete, asphalt and computer chips, there is a tendency to forget life's simple pleasures that stimulate and soothe our inner barbarian. Since the invention of the road trip, hard-working city dwellers hopped in their mass-produced vehicle and headed to rough terrain of rural America for both adventure and physical indulgence. Today, the journeys are much easier and the experiences much more indulgent.
One such escape, only 150 miles from New York City, is The Preserve Sporting Club and Residences in Richmond, Rhode Island. At 3,800 acres, The Preserve in Richmond, Rhode Island (with iconic sister property, Ocean House, less than 30 minutes away) is like an adult and family summer camp: a take on an outdoor-centric but fully contained luxury experience. It's also New England's only four-season sporting retreat and arguably the finest sporting club in America.
SPORTING AMENITIES
If clay-shooting is your thing, or even if you are a newbie, the thrill and challenge of this sporting activity gives guests the chance at shooting without any of the mortality at the 25-station sporting clay courses. For those with thicker skin, there are live pheasants available for hunting, and in the spirit of sustainability, the pheasants make their way onto the dinner menu. For the gun range enthusiast, The Preserve offers the longest indoor underground automated firing range in the world. The Preserve Academy is available to teach firearm safety, defense and other tactics. Lovers of the bow and arrow can enjoy both indoor and outdoor archery ranges. For hunters of the aquatic nature, fly-fishing with instruction is available with four sites from which to choose to lure any angler to a relaxing and challenging time. Rock-climbing, hiking trails, an equestrian program, and an 18-hole executive golf course round out most of the sporting activities available. Ask as well about the 1765-foot zip line, the 40-foot outdoor rock-climbing wall, the 100 miles of walking trails, and the bocce and pickleball courts.
FOOD & BEVERAGE
Guests of The Preserve can indulge at Double Barrel Kitchen in the Main Lodge, a 55-seat restaurant where award winning Chef David Burke serves his patented Himalayan Salt Aged Beef. Of course, as a nod to Rhode Island's Ocean State moniker, the menu also features a good deal of fish dishes. The Maker's Mark Hobbit House, a Tolkien-inspired cabin serving up wild game alongside Maker's Mark bourbon. The Hobbit House is accessible via winding paths amidst the grounds of the resort and tucked away from plain sight in the true spirit of The Shire. Hungry Hobbits can begin the meal with an Artisanal Cheese and Charcuterie Board, then move onto the pheasant, mentioned earlier, with dried cranberries, shaved Brussel sprouts and topped with candied bacon and walnuts.
MAY 2023 | NEW YORK LIFESTYLES MAGAZINE | 43 TRAVEL
WELLNESS
Indulgence begins with the self, and the staff and management of the Preserve know that all too well. Thus, a robust assortment of services and treatments are available at Oh! Spa, the on-site wellness spa, from massage to manicure. Nearly all points of epidermal real estate are covered, including facial and skin care, body treatments, nail treatments and massage. One unique treatment is the IV infusion, which is administered by trained and licensed nurses, and nourishes the body with essential vitamins and nutrients. The manicures and pedicures are accompanied by affable and interesting attendants, not to mention the snacks and infused waters awaiting the guests in the relaxation room.
There is a steamy, hot whirlpool in the lobby area of Oh! Spa, juxtaposed by a cold-water treatment to accelerate blood flow. For more private folk, through the men's and women's locker rooms, steam rooms, saunas, and whirlpools are available for the ultimate escape from the tension of the day. Precede these experiences with a massage, and rejuvenation will be yours. The fitness center, yoga classes, and personal trainers on site round out a complete healthy body experience.
THE RESIDENCES
For a place to stay, and not just play, The Preserve has homes—a variety of configurations including the Signature Residences, Townhomes on The Green, and the new Hilltop Condominiums. The property, which has $24 million under contract as well, is now beginning another phase of development of a village of twenty-six of its Cozy Cabin units. The Cozy Cabins suit those guests that really want the outdoor adult summer camp experience, offering a charmingly rustic community within a community. Ranging from petite 450 square foot tiny homes to 1,500 square foot cottages, half of the Cozy Cabin properties have been sold to date, highlighting the increasing desire seen for tiny living. Prices range from $649,000 to $1.2 million.
Overview: If the above did not convince you to make Preserve the destination for the upcoming travel season, the seasonal fire pit and S'mores will seal the deal. Combine that with the rustic mood of the Rhode Island countryside, and you have a memorable vacation and/or a personal retreat to return to year after year.
For more information on The Preserve Sporting Club and Residences, visit preserveclub.com
44 | OUR CITY, YOUR LIFE | MAY 2023
+242.815.4918 globaltravelntours.com +242.477.4103
SURPRISING ST. AUGUSTINE
A STEP BACK IN TIME
By Ruth J. Katz | Photos courtesy of St Johns Cultural Council
Part of Florida's Historic Coast, this city of 15,000 is a treasure. Yes, of course, there are 42 miles of pristine beach and the usual sun and fun activities to bask in. Still, if you are considering going to St. Augustine for a long weekend just for that tropical getaway, I encourage you to rethink and book a more extended stay.
Founded in 1565 by Pedro Menendez de Aviles from Spain, it is the oldest, continually inhabited, European-founded city in the country (referred to as America's oldest city) and, as such, its 450-year existence offers an embarrassment of rich and unexpected history, art, and culture.
It was, not surprisingly, the vacation destination for the wealthy of the Gilded Age, and as a result, there is a plethora of 19thcentury art and architecture, including the most extensive collection of Tiffany-stained glass (79 windows) in the world that has remained in its original location. This is thanks to the legendary industrialist Henry Flagler, who built two stunning hotels here: the Hotel Ponce de León (1888, housing said Tiffany glass), now a residence hall and the central pulse of Flagler College, and the Hotel Alcazar, an 1888 Gilded Age resort hotel, now home to the must-see Lightner Museum (steward to 15,000 decorative objects), where you can dine in the former swimming pool!
EXPLORE
For history buffs, there are many "firsts" and "oldest" here, including America's oldest street, Aviles Street, with its ancient brick walkways, charming boutiques, and artists' galleries. In addition, you will want to visit the Oldest Wooden School House and the Peña-Peck House (with its handsomely preserved and restored rooms), built in 1750. Finally, don't miss visiting St. Photios Greek Orthodox National Shrine, a veritable gem with stunning mosaics, a domed chapel, and exquisite paintings.
Some of the historic homes and institutions you'll want to drink in include the Mission Nombre de Dios and the Shrine of Our Lady of La Leche, arguably America's first mission and site of the first Mass; the Father Miguel O'Reilly House Museum (1691), home to the Roman Catholic Diocese archives and the oldest collection of Colonial-period documents; Gonzalez Alvarez House, the oldest surviving Spanish colonial dwelling in St. Augustine, and a National Historic Landmark; the XimemezFatio House (1798, featuring the ever-present, local coquina stone), and which is listed in the National Register of Historic Places and the Historic American Buildings Survey.
46 | OUR CITY, YOUR LIFE | MAY 2023 TRAVEL
Not unexpectedly, military history figures significantly in St. Augustine's past, and evidence of that can be seen in the Castillo de San Marcos, the oldest masonry fort in the continental United States; Fort Matanzas, built-in 1742 by the Spanish, and a National Historic Monument; Fort Mose Historic State Park is the site of the first legally sanctioned, free African settlement, established in 1738.
It is worth noting that a great deal of Black and civil rights history is interwoven in the region's past: Be sure to visit the Lincolnville Museum and Cultural Center and the ACCORD Civil Rights Museum. Not incidentally, I learned in the museum that Juan Garrido (a free African conquistador) was the first known African in America.
If you need more convincing to put St. Augustine on your bucket list, consider the regal St. Augustine Lighthouse & Maritime Museum, a working, candystriped beacon built between 1871 and 1874. In addition, many festivals dot St. Augustine 2023 calendar, each ideal to use as an anchor for a visit: Sing Out Loud; Whiskey, Wine & Wildlife, a four-day celebration; and the St. Augustine Music Festival, to mention a few.
DINE
Exploring the dining scene is another reason to linger in St. Augustine. Rated number one in  Southern Living Magazine's discerning rundown of the South's Best Food Towns in 2019, it offers a smorgasbord of tantalizing cuisine—from the fine (Michael's and Preserved, for example) to the fun and flavorful (Casa Reina), to the funky (Crave and The Hyppo Gourmet Ice Pops). The latter is a veritable mecca, serving up more than 250 flavors of ice pops—think of crazy combos like avocado-mint.
STAY
The Collector Luxury Inn & Gardens (adults only) is well-situated and features 30 appealing rooms—all different—in a delightful enclave off the main drag. Located on the former Dow Museum of Historic Houses site, the one-acre plot is home to nine guest houses dating from 1790 to 1910. General Manager Charles Robles could not have been more accommodating—he even brought out a 20"-long wire-cutter to disengage my jammed TSA-approved lock from my suitcase. Seriously.
For more information on Historic St. Augustine, visit historiccoastculture.com
MAY 2023 | NEW YORK LIFESTYLES MAGAZINE | 47
Privacy Is The New Luxury
we just make it accessible... in the Turks and Caicos Islands.
Private Island Cottages
Lovina Luxury Spa
Simply staying at an Alive & Well Resort gives you access to so many amazing amenities. You can also enjoy a variety of add-on benefits to make your stay as rejuvenating as possible.
Refresh your body and mind, and pamper yourself in luxury. With a range of beautifying, detoxifying and wellness treatments, offered in private seclusion, you will emerge renewed.
Oasis Outdoor Swimming
Exquisite Dining at WE Market Cafe and The Chefs Table
Kokomo Botanical Resort offers unparalleled access to natural beauty and luxury amenities. Our private, gated, tranquil botanical gardens provide the perfect setting for your tropical island escape
WE Market Cafe and The Chefs Table creates exquisite dishes, going beyond the ordinary to present you with culinary art that is delectably crafted. Using only the finest ingredients from around the world and the freshest whole foods.
ACCESSABILITY
For a taste of an opulent island lifestyle, while being centrally located for exploring everything this lovely Caribbean locale has to offer, Kokomo truly can take you away from it all.
Accessible Luxury Island Vacation Experiences. Done Well.
Come visit our family-friendly resort offering the highest level of luxury and service. Contact us for information about our group bookings. Luxury Getaway Packages Starting at $400.00* *per night based on single/ double occupaancy.
KokomoBotanicalResort.com · Reservations@KokomoBotanicalResort.com · 649.941.3121
SERENITY VITALITY
ADVENTURE GETAWAY
ECUADOR
SET SAIL FOR ELEVATED LUXURY
By Melanie Carden
One of the immeasurable benefits of travel is how it offers insight into other communities, countries, and cultures. Although this happens on every trip, my experience traveling along the coast of Ecuador with the Kontiki Expeditions yacht was unequivocally memorable.
THE YACHT
Kontiki Expeditions is a rarity among the members of the Small Luxury Hotels of the World, being the first "Boutique Sea Expedition" among the ranks. Their 128-foot yacht, the M/Y Kontiki Wayra, seamlessly blends luxury with a welcoming familiarity. With just 18 passengers (nine staterooms) and 13 crew members, the vessel is a mellow mélange of seafaring finery and a downright cozy community. And over eight days, guests cruise in and out of many of Ecuador's ports with two goals—cultural immersion and adventure.
Kontiki Expeditions curate experiences that move the needle regarding how travel can be less transactional and instead a cultural exchange.
And at the end of each day's excursions, there's something special about the late-day yacht chats—a barefoot authenticity of sorts—as passengers exchange thoughts on the day's experiences.
The yacht's Veranda Staterooms have large sliding doors, offering sweeping ocean views. Though I admittedly spent time on the top deck, my room felt like a cozy oasis when not snorkeling, using the boat's extensive collection of water toys, or, of course, dining. The chef and crew oversee the meals with such care, and I was impressed with the attention to detail in terms of my gluten intolerance. And bravo on the variety of fresh, local fruit and fish, luxe bites, and even comfort foods such as the magnificent pan de yuca, cheesy cassava (yuca)-based bread rolled into small two-bite portions.
TRAVEL
CULTURAL IMMERSION
One of the big selling points of a Kontiki Expeditions excursion—other than a week on a luxury yacht, of course—are the daily excursions. Each day offers multiple opportunities to enter a new world.
In the village of San Miguel de Sarampión, we spent hours walking the biospheres nestled along the paths of a farm where 120-year-old cacao heritage trees grow. Chocolate connoisseurs know the name To'ak to be synonymous with chocolate excellence.
The exclusivity of the chocolate is tied to its signature cacao varietal, Ancient Nacional, a type dating back over 5,000 years. So, to walk one of the surprisingly humble farms, rake beans over open coals, and casually chat with a farmer whose family has been working the land for generations was a tremendous privilege. And I was over the moon to splurge on fresh bars of chocolate to bring home—pre-market bars that had not yet been packaged for the masses. I also had a more profound, priceless understanding of the heritage that binds these trees to the Ecuadorian culture.
Of course, I certainly joke now and again that my love for chocolate is near-religious, but there was, in fact, a spiritual element that week. We visited Agua Blanca to spend time with members of the Manteño community. This is one of the largest settlements of Manteño culture, which dates to 1500 A.C., one of the oldest in Ecuador.
There we spent time chatting with our host, who showed us archeological remains before we took to the woods, where we met the community's Shaman for a ritual of purification and thanks. And for a fleeting time, there in the woods, we were all the same faith—gratitude.
UNDERWATER TERRAIN
Of course, it wouldn't be a proper yacht getaway without ample seaside shenanigans, but the M/Y Kontiki Wayra took it up a few notches—all the way to the top deck, where you'll find access to the yacht's waterslide. In between land excursions, the crew prepares the ship for hours of water activities, craft cocktails, and oysters on the top deck—or right in the hot tub, if you prefer.
The crystal-clear waters and expert guides made for some of the best snorkeling I've experienced. Turtles, sting rays, and even sea lions all regularly appeared as endless rainbows of fish swam alongside us.
Back on deck, coconuts filled with refreshing coconut milk rum drinks served as cocktail and hydration as I toggled between the adrenaline of the waterslide and the motor-powered water toys and the relaxation of an enjoyable book and lounge chair.
In sum, Kontiki Expeditions delivers the elevated luxury of an established fleet with its one elegant ship. But its size and attention to detail allow for a curated yet nimble approach to cultural tourism. And although the smoke from the forest ceremony fades, you'll forever be connected to that sacred place.
For more information on Kontiki Expeditions, visit kontikiexpeditions.com
THE BACCARAT RESIDENCES
EXTRAORDINARY LIVING
By AP Connolly
The Baccarat Residences offer an unparalleled lifestyle. They have achieved perfection in creating inspiring architecture and brilliant design combined with the highest quality of service. The best of both worlds, one can enjoy the luxuries of hotel living but with privacy and exclusivity. The Residences have a private entrance and lobby with a dedicated concierge and staff while maintaining full access to the hotel's five-star amenities. Hotel amenities include the Spa de La Mer, a state-of-the-art fitness center, a heated indoor pool, concierge service, maid service, valet service, and laundry service. The hotel also boasts five-star dining, including the Grand Salon, The Bar, Le Jardin, and in-room dining service. All dining reservations can be arranged directly through the concierge.
THE RESIDENCE
Measuring an astounding 2,303 square feet, #30A is an exceptional three-bedroom home with gracious proportions throughout, great separation of space, soaring ceilings with floor-to-ceiling windows, an open living space, and three ensuite bedrooms, top-of-the-line chef's kitchen and guest powder room. A true master suite is privately secluded in its wing of the home, featuring a massive walk-in closet and ensuite windowed bath with a double sink, floating soaking tub, shower stall, and separate water closet.
THE VIEWS
Perched high in the sky with three exposures facing north, east, and south, every room in this home offers extraordinary views. As you continue from the foyer into the living and dining room, prepare to be amazed by floor-to-ceiling windows framing the sweeping views of Central Park. These striking views can also be enjoyed from the primary bedroom and bath. This home boasts sunlight throughout the day and sparkling city skies at night. It does not get better than this.
52 | OUR CITY, YOUR LIFE | MAY 2023 REAL ESTATE & YOUR HOME
THE RENOVATION
No detail was overlooked, and no expense was spared in the customization of this home. Standing in a class of its own, Residence 30A offers an elevated level of luxury living, and best of all, you can move right in. Customizations include recessed ceiling lighting, electric solar and blackout shades, a sound system, custom outfitted closets, custom Poliform built-ins, security, and Crestron systems. This system is synced to control all home features, including temperature, sound, shades, and lighting. It can be accessed from handheld controls in each room as well as it can be controlled from outside of the home via an iPad or phone.
THE LOCATION
Just across from MoMA, moments from Fifth Avenue, and a short walk to Central Park and Rockefeller Center, The Baccarat's location is simply iconic. Situated in the heart of the city, 20 West 53rd Street is surrounded by some of the best restaurants and shopping New York City offers. Asking price: $7,995,000.
For more information on The Baccarat Residences/#30A, visit Brown Harris Stevens at bhsusa.com
MAY 2023 | NEW YORK LIFESTYLES MAGAZINE | 53
136 EAST 64TH STREET
GRAND & ELEGANT
By AP Connolly
Enter a semi-private elevator to Residence #9B, a sun-filled six-room corner apartment. A formal entry gallery leads to an arched doorway into the gracious north-facing living room with huge windows and a wood-burning fireplace. Also off the gallery is an east-facing formal dining room (now a den/dining room) with lovely open city views and high beamed ceilings. There is also a separate home office created off the gallery.
THE RESIDENCE
The windowed kitchen has marble countertops, stainless steel appliances, beautiful and abundant wood cabinetry, and a breakfast bar. A butler's pantry has a wet bar, wine cooler, and refrigerator drawers. The staff room or third bedroom completes this apartment section with a half bath, full-size washer, and vented dryer.
The bedroom wing has a superb corner sun-filled primary bedroom with a renovated, oversized windowed bath with a tub and separate shower stall. The second bedroom is adjacent to the primary and sun-splashed with large windows. A second renovated bath services the second bedroom as a powder room. There is thru-wall A/C, beautiful, recessed lighting, and expansive artwork walls.
THE AMENITIES
This white glove building with 64 apartments is known for its high level of service and grand and elegant lobby. The sizeable friendly staff brings deliveries and mail directly to your apartment, and there are two fulltime door attendants. Under the guidance of a sophisticated and highly knowledgeable building manager, the building is run impeccably. A storage bin is included with the transfer, pied-a-terre purchases are considered on an individual basis, the building is pet-friendly.
In the heart of Manhattan, the location is convenient to mid-town, three blocks from Central Park, one block from the flagship Equinox, close to dozens of excellent eateries, shops, and supermarkets, convenient to public transportation. Asking price: $2,800,000.
For more information on 136 East 64th Street, visit Fox Residential Group at foxresidential.com
54 | OUR CITY, YOUR LIFE | MAY 2023 REAL ESTATE & YOUR HOME
GRAND CAYMAN #1 LUXURY RESIDENCE HOTEL
PLAY RELAX RECHARGE

THIS IS IN YOUR BACKYARD. WHITEWATER RAFTING RAIL TRAIL BIKING SKIRMISH PAINTBALL SKIRMISH.com | POCONOWHITEWATER.com | POCONOBIKING.com | 570-325-8430 2.5 HRS FROM NYC | JIM THORPE, PA ®
55 CENTRAL PARK WEST
A RARE WESTSIDE FIND
By AP Connolly
Ideally situated above the tree line, this beautifully renovated corner four-bedroom, threeand-one-half bath home boasts stunning Central Park and skyline views. Designed by worldrenowned architect Shamir Shah, and boasting approximately 3,300 square feet, all principal rooms, including the kitchen and dining room, have stunning views.
THE RESIDENCE
Welcome to Residence #9C with its sunken living room and corner dining room boasting large casement windows to showcase stunning city views. A den with a powder room features excellent storage space, two built-in desks, and side views of Central Park. The kitchen is adorned with Calacatta Caldia honed marble counters, custom lacquer cabinets, and a top-of-the-line appliance package, including a SubZero refrigerator and wine fridge, Thermador freezer, Miele cook-top, hood, double oven, warming drawer and dishwasher. The kitchen and adjacent informal dining and entertainment area also have big side Park views.
The expansive primary suite has direct Central Park views and a large walk-in dressing room/closet in a separate bedroom wing. The primary bathroom, with direct Park views, is finished with White Thassos Marble Tile and countertops, Kohler fixtures, a double vanity, and a separate shower and tub. Three additional bedrooms share this wing; one has a new en-suite bathroom, while the other shares a new hallway bathroom.
The apartment has beautiful solid white oak floors stained dark, new Skyline windows, individual HVAC units in each room, Sonos wiring, and a washer/dryer. Every inch of this home was recently renovated and ready to move right in!
THE AMENITIES
55 Central Park West is a white glove, full-service, and iconic Art Deco building in the CPW Historic District. Constructed in 1929, the building is considered one of the pivotal structures of the Art Deco style. The building has an exquisite, recently renovated award-winning Art Deco lobby and a beautifully landscaped roof terrace with panoramic park and city views.
The property is ideally located near Lincoln Center, shops and restaurants, and easy access to all transportation. This highly serviced building has two full-time door attendants, a live-in resident manager, a bicycle room, laundry, and storage bins. The building has its generator. Pied-a-terres permitted. Pets welcome. Asking price: $8,350,000.
For more information on 55 Central Park West, #9C, visit Brown Harris Stevens at bhsusa.com
MAY 2023 | NEW YORK LIFESTYLES MAGAZINE | 57 REAL ESTATE & YOUR HOME
ASTOR COURT
HISTORIC ELEGANCE
By AP Connolly
Welcome to the iconic Astor Court! Designed by the exemplary John Jacob Astor in 1916, Astor Court comprises two entrances—205 West 89th and 210 West 90th Streets—with 24/7 door attendants. Separated by a beautiful courtyard, this U-shaped cooperative is made up of 158 units on 15 floors.
THE RESIDENCE
This prime, 2 bedroom/2 bath is the perfect blank canvas to plant your roots! Boasting north, south, and west exposures, Residence #3J was just recently restored with a new kitchen and finishes, perfectly complimenting the overflowing amount of sunlight drenching the space. Enter a massive foyer/entry gallery leading you straight to the center of the home—an area perfect for a dining table. Head to the Broadway corner living room to relax in the sunlight, the kitchen for dinner, or to the bedroom/ bathroom wing of the space—your pick!
The spacious primary bedroom has an on-suite full bathroom with a large closet. The second bedroom has lovely views of the courtyard, with additional closet space and a large bathroom across the hall. Connecting the two bedrooms is a long hallway that maximizes privacy and separation from the living area. The apartment has gorgeous floors that have been newly sanded and stained, an in-unit washer/dryer, new appliances, multiple builtins, and many storage options. With a wood-burning fireplace in the living room, apartment 3J is the perfect space to make your own.
THE AMENITIES
Additional building features include a live-in resident manager, a roof deck, a children's playroom, bike storage, a shared laundry room, a leased garage, and, as mentioned, the courtyard, which is perfect for spring days. Endless grocery markets, dining, shopping, and public transportation are available. Also, at your fingertips are both Central Park and Riverside Park. Asking price: $3,825,000.
For more information on Astor Court, visit Brown Harris Stevens at bhsusa.com
58 | OUR CITY, YOUR LIFE | MAY 2023 REAL ESTATE & YOUR HOME
MINDIE'S MUSINGS
DEALING WITH PARENT/CHILD PERSONAL SPACE
By Mindie Barnett
uthor and motivational speaker Mindie Barnett answers your questions about life, navigating these stressful and uncertain times, while steering you down a more straightforward path.
We welcome your questions and invite you to reach out to Mindie at mindiesmusings1@gmail.com.
Dear Mindie,
I have a dilemma. My teenage daughter has been struggling with her friend group recently. They are a friendly group of girls, but she always has trouble with one friend in the bunch. This girl is not a bully, nor is she a "mean girl," but she tends to get very tense if my daughter texts her back in a way that can be confusing or doesn't reply to her fast enough. I often see that my daughter may have ten unanswered text messages from this girl within a matter of minutes, which makes me inclined to reply on my daughter's behalf. I haven't done that yet, but would that be the worst thing to do? On the other hand, I think having a breadth of knowledge and life experience may help cut the confusion if I were to create a text reply which is thoughtful and clearer. Can you help me?
Sincerely,  Wordsmith
Dear Wordsmith,
I understand your predicament. I, too, have a teenage daughter, and so many issues come up which leave me dumbfounded, not to mention the obstacles technology brings to the proverbial table! That said, I strongly advise you to walk away from your daughter's device. One of the worst things we as parents can do is to cross over that often-blurred line of parent/child personal space. However, giving your daughter the autonomy to make mistakes on technology or otherwise and learn from them will do much more to serve her overall. We all grow from life's good and bad encounters, and your daughter is no exception.
While as a parent, one always wants to rescue our kids and smooth out the wrinkles; sometimes it's essential just to let them maneuver any fallout. Adolescents must develop coping skills, including the bandwidth to manage anxiety, conflict, and hurt feelings. When we step in and try and ease some of that uneasiness, even with the best intentions, we rob our child of the growth opportunity. In addition, the rhetoric used by teens and lingo trends is difficult to manipulate. Teens talk in quite a different dialect that is almost impossible to comprehend, let alone duplicate if you're not from their generation. So, whether you like it or not, the recipient on their other end will know the sender is not their friend. Her friend may opt to cease texting your daughter altogether for fear others are reading her messages and her conversations are not private.
I advise you to offer your daughter some insight regarding what is appropriate to convey over a text versus an inperson conversation.
When issues get heated, and they often do when it comes to teens, it would be best for her to understand a face-to-face conversation, even if it's just on Facetime; it will be much more impactful, beneficial, and cut out any confusion a text message may create.
Your daughter may wish to share with her friend that she doesn't always have her phone in hand when at home and if there is a longer delay in a response, which is why. That may help ease some of her friend's frustration or upset regarding the delayed reply. Your daughter may also wish to share that others can view her messages when she is away from her phone at home, so it would be wise to wait for her to reply before sharing additional details. That move will protect your daughter and her friend's privacy and create a sense of respect between the two.
Parenting is tough! It's challenging today with the ongoing advancement of technology and its importance in the social lives of the youth. The best gift you can give your daughter is her independence but with a heavy dash of your knowledge and guidance
Love,  Mindie
MAY 2023 | NEW YORK LIFESTYLES MAGAZINE | 59 HEALTH & WELLNESS
© Barry Morganstein
FRANCESCO'S FOUNDATION
SEEKING AN END TO TEEN SUICIDE
By Harry Brads
Francesco's Foundation has been created to help prevent teenage suicide by providing financial support for education in schools, where the focus will be on the prevention of all types of bullying, including that of the LGBTQ+ community. It focuses on education about the risks of teenagers engaging in dangerous activities online, education about the dangers of leaving firearms unsecured with teenagers in the house—all of which contribute to heightening risks of teenage suicide.
Seventeen-year-old Francesco took his life with an unsecured shotgun in October 2021 on a warm evening in the Hamptons. The police discovered him after a call from a school friend. No parent should ever have to live with that image.
The aftermath of his death has devastated his two mothers, who lived apart, family and friends from Winchester College in the UK, and his latest school, The Stony Brook Prep School.
Before Francesco's unexpected death, he had an exciting future ahead of him. For a seventeenyear-old, he had already accomplished a lot, gaining entry to Winchester College in the UK, amongst the top high schools in the world. He played the violin at Carnegie Hall and Lincoln Center, was an accomplished sailor, and was very popular with students and teachers alike. He had a great sense of humor and a zest for life. He was an honor and straight-A student, gaining an SAT score in the top 99th percentile. He was very excited about an interview at Amherst only two days after he took his life. Francesco had no history of depression or drug or alcohol use.
Francesco was open about his sexuality and had confided in everyone but his family. First with his girlfriend in Ireland, then more recently with his boyfriend and with all his school friends in the UK and USA. His only mistake had been divulging his questioning sexuality to school friends in the USA; the last few weeks of his life were the target of spiteful, malicious lies, gay slurs, and ridicule due to his sexual orientation. Finally, one night he was unable to take anymore, and he had a very uncharacteristic night of recklessness. Although he had not set out to end his life that night, he did.
Francesco's Foundation has been set up by Francesco's mother, Diana, and her partner, Jennifer, to honor his memory and to help reduce the terrible risk of teenage suicide by providing financial help for charities investing in the education of teenage mental health.
Francesco's Foundation is a 501c (3) registered charity whose mission is to promote hope and prevent teen suicide. The Organization has a holistic vision for achieving this goal and provides grants to various organizations and individuals. Francesco's Foundation partners with organizations that work to end online and offline bullying of LGBTQ+ teens, increase access to mental health and other supportive services, promote awareness of best practices for firearm storage, and more. In addition, the foundation provides grants for supportive services and college tuition.
The foundation aims to work towards introducing legislation regarding the safe storage of sporting shotguns--not intended for self-defense but for sport, and therefore not protected by the second amendment. This legislation would pertain mainly when minors are in the same house where a shotgun is stored.
Diana Cochran and her partner, Jennifer Allsop, are working tirelessly to make changes at schools to protect the mental health of teenagers and help prevent more unnecessary teenage suicides. In addition, they are working to make significant changes to the country with the help of Board members.
Their efforts echo the social issues raised by the president in his 2023 State of The Union Address, where President Biden said, "Let's do more on mental health, especially for our children. When millions of young people struggle with bullying, violence, and trauma, we owe them greater access to mental health care at school."
The foundation has set a date for an inaugural fundraiser this September 2023 in partnership with AspenOut. For more information on Francesco's Foundation and purchasing tickets, visit francescosfoundation.org; for HamptonsOut, visit hamptonsout.com
60 | OUR CITY, YOUR LIFE | MAY 2023 HEALTH & WELLNESS
Francesco
DR. DANIEL FOITL
SAFETY IN THE SUMMER SUN
By Ruth J. Katz
You would not be wrong if you called Dr. Daniel Foitl, the dermatologist's dermatologist. Tripleboarded in dermatology, pathology, and dermatopathology, he has held many prestigious positions—both academic and professional—in New York City hospitals, including chief resident in dermatology at New York Hospital/Cornell University, clinical instructor at Columbia College of Physicians and Surgeons, and director of Mount Sinai's Dermatopathology Laboratory/ Icahn School of Medicine.
Today he presides over his private practice, Sutton Place Dermatology, where he tackles everything from the mundane to the tricky. Additionally, he wields a studied and careful syringe to achieve the most artful, natural-looking results from injectables and fillers. Finally, he combines that skillful artist's hand with the discerning eye of the physician to achieve the most "unstudied" and successful outcomes with the dermatologist's "paint box" of magic—Botox, Sculptra, Juvéderm, and so on.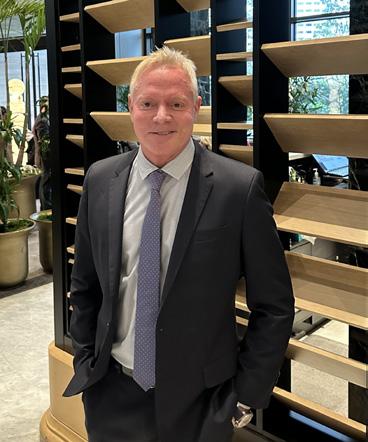 As we happily head outdoors, we need to protect our precious skin. If you are not guarding yourself with some "armor," you are inviting trouble: Dr. Foitl notes that a  single nasty exposure to the sun, even twenty years ago, can result in a melanoma today! Furthermore, the American Cancer Society cautions that skin cancer is the most common of all types of cancer; melanomas have been rapidly rising over the past few decades, and this year nearly 100,000 new melanomas will be diagnosed.
New York Lifestyles magazine sat down with Dr. Foitl to discuss the summer sun and quick beauty fixes.
What is the first line of defense for protecting ourselves from the sun's harmful rays?
Most people think of slathering creams and lotions on their bodies, but I first tell patients to purchase clothing with Ultraviolet Protection Factor (UPF) in the garment. I recommend buying items with at least a UPF 30. Even a simple white T-shirt  without extra protection already has a built-in protection number 8, but your skin can readily burn right through that simple garment. Therefore, it is imperative to use additional, applied-to-the-skin protection.
As far as that additional coverage, what do you recommend?
Years ago, the best physical coverage was visible and unsightly—that white, opaque zinc and titanium dioxide layer. Today, we have much better, lighter lotions that reflect sunlight off the skin, acting as little mirrors. In addition, most products are translucent and have micronized particles, so you are not walking around with that gloppy, solid-white shield on your skin.
Is there any product you usually recommend to patients?
Most products that are out today are primarily chemical and lightweight, with no sheen. You can purchase lotions with an SPF 30 or higher but know that anything above 30 is really about marketing, not protection; the change in protection between SPF 15 and 30 is merely 2 percent extra coverage. I recommend many of the products in the Neutrogena line—ultra-sheer, with an SPF 30—and some of them have lightweight zinc.
On quite another note, what kind of beauty fixes can we do now and moving into the fall?
One treatment to investigate is Photodynamic Therapy (PDT), which is ideal for anyone who has had a history of bad sunburn/exposure; it results in an 80 percent decrease in basal cell skin cancers for five years, and the benefit is that it is very rejuvenating. Sometimes it's even better than the Fraxel laser treatments for restoring that blush of youth. The Fraxel laser is perfect for turning over new skin, so you see the result. I also like the photo facial Intense Pulse Light (IPL). One treatment, with five days' downtime, and the skin looks glowing. And the benefits of Cool Sculpting are always worth mentioning—it instantly does what it would take months to do with diet and exercise.
For more information on Sutton Place Dermatology, visit suttonplacedermatology.com © 2023 Ruth J. Katz All Rights Reserved
MAY 2023 | NEW YORK LIFESTYLES MAGAZINE | 61 HEALTH & WELLNESS
EXECUTIVE CHEF MANJIT MANOHAR
COOKING UP A STORM AT THE REGENCY BAR & GRILL
By Patricia Canole | Photography by Neil J Tandy
The Regency Bar & Grill at Loews Regency Hotel in New York has been known for its "Power Breakfast," where the high-powered elite starts their early mornings before shuttling off to their offices. You'll spot them from across the dining room as they make deals and order favorites, including freshly-made bagels with smoked salmon or the always favored eggs Benedict.
Once the breakfast crowd exits, the well-heeled crowd can be found at the swanky bar lounge sipping wine and cocktails in the afternoon and evening. A few steps away, the glitz turns subdued as you enter a modern dining room with touches of Art Deco, raised banquettes, and black-and-white photos of Upper East Side scenes. It most certainly has a uniquely New York vibe.
At the helm, is the restaurant's new Executive Chef Manjit Manohar whose culinary talents are instrumental in creating a modern American menu enhanced with European dishes. His magic can be evidenced in every dish, from Stone-fired Pizza Margarita to the excellently prepared New York Strip Steak and a flavorful Free-Range Chicken.
A native of Bokaro, India, Manohar studied at the Institute of Hotel Management in Jaipur. Upon graduation, the young chef joined Taj Hotels and worked across India and the Maldives before transferring to The Pierre in New York City. Here he perfected his craft for more than a decade. Most recently, he was executive chef at the Ambassador Grill before joining Loews and The Regency Bar & Grill this year.
Manohar is committed to reflecting the hotel's cosmopolitanism in his cuisine and honoring the legacy of  The Regency Bar & Grill,  known for its upscale dining. He told us, "Offering a flavorful and, most importantly, memorable menu is important. That's how we keep it on top."
We met with Chef Manohar recently to learn more about his journey in heading up a top hotel kitchen and what he sees for the future of restaurants in New York City.
Tell us about yourself and growing up in India. Did a family member inspire you to learn cooking?
I grew up in a small town in India. Every morning, my parents would go to the local farmer's market to pick up local produce and milk for our meals that day. We got what we needed and tried to keep waste to a minimum.
My mom has been and continues to be my inspiration and encouraged me to pursue my culinary career. Growing up, I remember her hosting lunches and dinners for her closest friends and family daily. She spent much of her time in the kitchen, and I always helped her whenever needed.
62 | OUR CITY, YOUR LIFE | MAY 2023 FOOD & DRINK
Who has influenced you through the years?
I am fortunate to have met and collaborated with Chef Floyd Cardoz and Chef Jeff Michner. Their passion for food and the culinary world was nothing like I had ever experienced. In addition, Thom Caska helped me learn all the aspects of the food and beverage world, and he significantly changed my perspective of the on gastronomy as a whole.
How does it feel to be the Executive Chef at  The Regency Bar & Grill  and part of the Loews family? Will we see any changes to the menu?
I came to Loews Regency New York Hotel and The Regency Bar & Grill with a vision of keeping this restaurant on the culinary map for many years to come. To do this, we need to stick to our core of a classic Upper East Side establishment and add some edge to ensure we remain current. I want to continue to expand the menu and offer more health-conscious cuisine. It's important to give our guests the freedom they deserve and choose what they want to eat based on how they feel that day.
Explain how you prepare the food and ingredients. Any differences when compared to a traditional restaurant?
It is essential to understand seasonality. Our guests want to eat what's fresh and what I can get from the local farms and farmer's market. Our Spring menu reflects this ideology.
What responsibilities come with your role as an executive chef?
Being the executive chef at a restaurant with a formidable reputation as the iconic "Power Breakfast" spot comes with a huge responsibility and pressure. The hotel and restaurant have been around for six decades, and our guests expect a specific experience when they eat here. Therefore, we must ensure we deliver the highest quality product every time a plate leaves the kitchen, especially because many of our clientele are repeat diners.
How have you managed to become so successful in such a competitive field?
I have continued to be successful in my career by staying humble and kind to my colleagues and those around me. I am fortunate enough to work with like-minded, talented chefs and mentors, and I owe my success to my wife and kids, who have always stood by me, even during challenging times.
What's your biggest challenge in the last few years?
Sourcing and getting deliveries of specific products and materials continues to be a challenge the industry faces. Even delivery of fresh produce can be difficult for us..
Where do you see the food industry heading in the next five years?
In the next five years, I want to see more concept kitchens with indoor farms allowing consumers to pick fresh produce and offer sustainable food to their guests directly.
What culinary destinations are on your bucket list?  I hope to visit Mallorca, Tokyo, and Vienna soon and immerse myself in each destination's rich food, culture, and history.
What advice would you give to other young, aspiring chefs?
I would tell young chefs to be disciplined and stay focused. There is truly no shortcut to success.
For more information on The Regency Bar & Grill, visit loewshotels.com/regency-hotel/dining
MAY 2023 | NEW YORK LIFESTYLES MAGAZINE | 63
LA PULPERIA
UNFORGETTABLE RUSTIC LATIN CUISINE
By Anne Raso
When you enter  La Pulperia on the corner of 44th and Ninth Avenue, you'll know you've stepped into a real gem in the crown of Manhattan's most densely populated dining district. A few walls and ceilings are made of repurposed Brazilian wood, and large amounts of exposed brick are everywhere.
La Pulperia is publicized as having "rustic Latin cuisine." It is rare to find Argentinian, Cuban, Mexican, Brazilian, and a few European dishes under one roof—all done remarkably well. The owners are Latin with a melting pot of tastes, so it is not odd that the Southern Italian classic Short Ribs Pappardelle is a star of the dinner menu. You will adore tender cubes of rib meat, Grana Padano cheese, and the homemade puttanesca sauce.  La Pulperia's portions are generous, and prices are in the mid-range—there is even a hugely popular drag queen brunch that really packs the customers in on Sundays and offers fantastic food and drink specials.
MEZCAL & MORE
Speaking of drinks, the bar team not only creates some of the unique Mojitos and Margaritas in the city (the latter rimmed with Black Lava Salt) but also "kicks it out of the ballpark" with signature cocktails, including a  Negroni Mezcal created with Papalot Mezcal, Campari, Antica Vermouth and orange bitters and the most popular drink, the Pulperia HK which is made of Bianco Tequila, Orange Liquor, fresh pineapple, jalapeno, Cilantro, and Black Lava Salt. Incredibly, there are dozens of tequilas and Mezcals to choose from.
EXPLORING THE MENU
We visited  La Pulperia recently with the desire to put both traditional Latin food and "off-theme" dishes to the test. We tried the Brazilian favorite on the dinner menu, Skirt Steak, and team it with a classic side like Fried Plantains. The juicy marinated steak was served on a giant wooden cutting board sided with a large bowl of homemade chimichurri and a green salad made with locally sourced organic produce, fresh lemon juice, and EVOO. We were impressed!
If you have carnivores as your co-diners and want to try the king of all Latin meat dishes, go for the Argentinian Parrilada, which is stated to be for two people on the menu but could easily feed four. It consists of a New York Strip, skirt steak, short ribs, chicken, chorizo, morcilla, salsa criolla, papas a la Provençal, green salad, and chimichurri.
FOOD & DRINK
If your table prefers a grand fish dish that is "one for the record books," go for the Octopus Paella, which features bomba rice, sofrito, zafron, fish fumet, white fish, shrimp, squid, piquillo pepper aioli, and your choice of rice (including special black paella rice). Plenty of whole grilled fish are marinated in olive oil and fresh thyme before grilling; they come with your choice of sides, including Fried Plantains,  Poblano Mashed Potatoes, Shishito Peppers, and Broccoli Rabe.
La Pulperia looks like a "neighborhood spot," but a hugely diversified clientele exists. Executive Chef Miguel Molina—a native of Guererro, Mexico, who came to NYC in 1996 to cook at various Italian and French restaurants, remarks, "Since we are conveniently located in the theater district, we have a heavy local and international /outside visitors' crowd. We are minutes from Times Square, a 'must visit' for any traveler. We also have various Broadway actors to come and join us, sports personalities, and even our former president Bill Clinton--but here at  La Pulperia, anyone is welcome! We consider La Pulperia a meeting ground where you can run into anyone."
MIXING THINGS UP
Chef Molina is proud of being able to mix several types of cuisine successfully: "Our menu has been time-tested to bring a rich and versatile experience to our guests… we are merging the delicacies from Latin American cuisine and highlighting the various spirits offered from Latin regions.  La Pulperia is a global meeting ground where anyone can find something to love on the menu and have a great drink. The founders are from Mexico and Argentina, but La Pulperia's food and beverage program extends far beyond these cultures."
We always like to ask chefs their favorite items on the menu, and Molina answers, "Everything on our menu is intentional and delicious! If I had to choose, it would have to be our Hamachi Tostada, Tuna Con Tomate, or Octopus Paella. Our Hamachi is a sushi-grade yellowtail with a corn tortilla on a bed of sun-dried tomato tapenade with just the right amount of spice. What is there not to love? Also, adding paella to our dinner menu was bold, and we loved every second of it!"
What phenomenal dishes will be unleashed for summer? Says Molina with a smile, "We are excited for this upcoming summer season, where we will begin introducing a new seasonal menu. With the changing seasons, it's time to take advantage of ingredients that dominate in the summer. One thing is certain: more seafood dishes and distinct flavor profiles are something to look out for. It's worth coming in to experience it personally!"
For more info on La Pulperia, visit lapulperianyc.com
MAY 2023 | NEW YORK LIFESTYLES MAGAZINE | 65
CALIFORNIA BRANDY
TIME TO TRY THE HOTTEST OLD SPIRIT
By Jenny Peters
Are you one of the rising tides of Americans drinking brandy these days? Led by twentysomething Generation Z, brandy—and cognac, the French version of the same thing- a distilled spirit made of wine grapes—is rapidly gaining popularity again in the USA.
Today, California is one of the primary producers of traditional, grape-based brandy in the United States, so much so that there is even a California Brandy House tasting room in the center of Napa on 1st Street.
That convivial place is happy to teach you about the storied history of brandy in the Golden State. It began long before it became part of the U.S. when Spanish missionaries brought Mexican grapes to Southern California and started making the spirit in the 1600s. By the Gold Rush days in the 1850s, Californians loved brandy above whiskey or other brown spirits (the color caused by the time the liquid spends in wooden casks). Even Leland Stanford, California senator and founder of Stanford University, was one of the largest brandy producers by the late 1900s.
The Prohibition from 1920 to 1933 halted legal production of brandy in all of America, but some kept wooden casks full of the stuff hidden away for those 13 dry years. The Gallo family already lived in Modesto, California, where young Ernest (24) and Julio (23) Gallo decided to start their winery in 1933. Their success story with wine is legendary but less known is that the brothers began distilling brandy in the 30s, primarily for personal family and friends' consumption. But in 1975, E&J Brandy was released nationally after spending two years in oak barrels, and the California brandy story got rolling.
CALIFORNIA BRANDY TODAY
Today, nearly 50 years later, Gallo produces two top-shelf lines of brandy. Argonaut is a direct descendant of the old days, with its old-fashioned labels evoking saloons and the Gold Rush to its modern master distiller Ruth Hansen's use of over 100 old brandy stocks to blend its unique tastes offers three different distillations.
Each of these high-proof quaffs—Fat Thumb, Speculator, and Saloon Strength—is a blend of different grape varietals from Gallo vineyards. Think Chardonnay, Pinot Noir, French Colombard, Muscat, Merlot, Cabernet, Zinfandel, and others, all grown, picked, crushed, fermented, and distilled under Hansen's watchful eye, then some are blended, some are left as a single varietal, and all are aged in oak barrels.
And we mean aged, as each one is kept for a minimum of two years and others up to 20 years (or more) and eventually blended into brandies imbued with flavors of toasted almond, caramel, or ripe pear and stone fruit, all depending on the final bottling. Designed for sipping neat or creating cocktails like the Brandy Alexander, the Metropolitan, Vieux Carre, Brandy Smash, or your concoction, these 86- to 91-proof premium brandies are designed to please.
If your taste runs more toward French cognac, which is a brandy made explicitly with white wine grown in that region of France, distilled twice in copper-pot stills, and aged in French oak barrels for at least two years, Gallo has a high-end line created in the French tradition—but with a twist. Germain-Robin began in 1983 with an idea: to use California varietals to create a new iteration of those French cognacs. So today, you can sip single-barrel brandies made of 100 percent Pinot Noir aged 19 years with flavors of cherry and coffee or single-barrel Riesling aged 16 years with notes of orange blossom and honey. These world-class brandies and all the others described can be purchased online or at the California Brandy House in Napa.
For a different Napa brandy expression, give Copper Cane's Avrae VSOP Brandy a try. Made from the Pinot Noir grapes that give Belle Glos such a luscious mouthfeel, this 86-proof liquor made by Joe Wagner and Kyle Stroud sneaks into your palate with red fruit and somehow ends up with bacon, butter, and figs in the final expression.
For more information about Gallo California Brandy, visit californiabrandyhouse.com; for more information on Copper Cane, visit coppercanespirits.com
66 | OUR CITY, YOUR LIFE | MAY 2023 FOOD & DRINK
A LESSON IN HISTORY
CELEBRATING HARRY BENSON'S 60+ YEARS AS A PHOTOGRAPHER
By Patricia Canole | Photos by Neil J Tandy
For Harry Benson, one thing is certain. He has for the past 60+ years carried a camera into concert halls, movie sets, the White House, and Buckingham Place. This body of work— Harry Benson Picturing History—is now on display through June at Norton House located at the Ann Norton Sculpture Gardens in West Palm Beach.
More than 42 stirring images celebrate Benson's latest honor as the Sculpture Gardens' 2023 Artist in Residence throughout the restored 1925 house. There's Winston Churchill with his many admirers, Willie Nelson relaxing in a bubble bath, Richard Nixon proclaiming his resignation, Marlon Brandon on the set of  The Godfather,  and country music legend Dolly Parton applying makeup. Also on display is the heart wrenching photograph of Ethel Kennedy pleading for help moments after an assassin gunned down her husband, Robert F. Kennedy.
There are also light-hearted photos of The Fab Four—John Paul, George and Ringo—playfully having a pillow fight in a hotel. He once told New York Lifestyles Magazine he had received an assignment in Uganda from the editor of The Daily Express. Then a sudden change of plans with a reassignment to France to cover an up-and-coming band, The Beatles, embarking on their first U.S. tour. Benson was not at all happy. However, little did he know that this would change his life. It resulted in capturing memorable photos of The Beatles and their historic arrival in New York city. It also ignited Benson's career, which led to the honor of Commander of the Order of The British Empire (CBE) bestowed by Queen Elizabeth II.
At 93, Benson has documented history, spanning 13 U.S. presidents from Eisenhower to Biden. Also displayed are magazine covers of the legendary photographer's work and letters from First Ladies Jacqueline Kennedy Onassis, Rosalynn Carter, and Hillary Clinton.
Benson hopes that this exhibit inspires future photojournalists. Harry Benson once said, "A good photograph can't be repeated. It's a one-shot deal to get a good one."
Harry Benson and his wife, Gigi, live in Wellington, Florida and New York City, where they spend time working on future exhibitions, his archives, and upcoming books.
The exhibit, in collaboration with the Holden Luntz Gallery in Palm Beach, was curated from the Harry Benson collection.
For more information on Harry Benson, visit harrybenson.com; for The Ann Norton Sculpture Gardens, see ansg.org
MAY 2023 | NEW YORK LIFESTYLES MAGAZINE | 67 ARTS & ENTERTAINMENT
Gigi Benson with Nick Korniloff and Pamela J. Cohen of Art Miami Fairs
Harry Benson, daughter Wendy, wife Gigi, and granddaughter Mimi
SPOTLIGHT ON STAGE
DESSIE MOYNIHAN: VICE PRESIDENT, THE SHUBERT ORGANIZATION
By Bonnie Comley
In 2006, Dessie Moynihan after ten years with the Shubert Organization, became the first female vice president in the 106-year history of the company. Over the next 17 years, Shubert has continued to place women in high-level positions. One of the most significant aspects of Ms. Moynihan's position as VP of Creative Projects is assisting Chairman and CEO Bob Wankel, reading scripts, attending workshops and productions, and speaking with producers, general managers, and creatives. The goal of the numerous producers from all over the country, as well as London and other parts of the globe, is to see their work evolve into a production booked at one of the 17 Broadway or six off-Broadway houses owned by the Shubert Organization
Besides focusing on the quality of the material, Shubert must think carefully about whether or not a production has a demographic audience, what messages (if any) the show does or does not project, how costly it would be to bring it into a Shubert theater, and whether or not it will have the legs to sustain in the competitive Broadway market.
Moynihan's most recent project is a stage musical version of the Billy Wilder classic 1959 film comedy Some Like It Hot. Shubert agreed to partner with Neil Meron and the late Craig Zadan, who brought the project to Shubert. While the new  Some Like It Hot reprises the hilarity of two male musicians disguised as women who are running from the mob, it also introduces a host of original songs plus some modernization of the book to engage today's diverse audience. Her latest career achievement is wearing the Executive Producer hat for Some Like It Hot.
We recently met with Dessie Moynihan to learn more about Broadway and her new projects.
When you look at presentations, do you have a list of "must haves" before considering moving forward with a possible production?
We are in a situation that would have been inconceivable 30 years ago: there aren't enough buildings to house all the shows. That's when we sometimes find ourselves in the tricky position of choosing one project over another. We book and invest in shows for many reasons (which are not always apparent). Ultimately, we try to balance the needs of passionate producers with the pressures of the current marketplace and the responsibility we feel to the artistic life of the theater
Are there any specific women whose work, in any aspect of theater, truly inspired you to continue in the business?
I could list dozens upon dozens! Broadway has been blessed with gifted, determined female leaders from Cheryl Crawford and Eva Le Gallienne to Liz McCann and Nelle Nugent to Sonia Friedman and Daryl Roth to women announcing themselves now. Directors, writers, designers, managers, musicians, administrators, and technicians. A group of outstanding literary agents nurtured and sustained many great playwrights—Audrey Wood, Helen Merrill, Esther Sherman, and Flora Roberts.
Can you explain the process of developing a musical adaptation of a well-known hit, such as Some Like It Hot, to a new generation of theatergoers?
It starts with the vision of the writers. We were lucky to have a broad and deep range of talent—Matthew López, Marc Shaiman, Scott Wittman, and Amber Ruffin—all working in concert with our Director-Choreographer Casey Nicholaw. The first thing was to make sure everyone was on the same page. We wanted to preserve the spirit of the film and the period of the story while delving deeper into the characters and imbuing them with a 21st-century sensibility. In 2016, when we started work in earnest, we knew that the characters would reflect our multicultural world. From then on, it was the usual: draft, revision, reading, revision, workshop, revision, workshop, reading, etc. Because of the pandemic, we had to forego our out-of-town "tryout." Instead, we did a developmental session in New York with an audience of regular ticket buyers. And now Broadway!
Do you have advice for would-be theater makers?
Passion and persistence. It's a challenging time right now. Our industry is grappling with the effects of the pandemic on tangibles, such as the cost of materials and labor, and intangibles, like the attitudes/lifestyle of our audience, which results in unconventional ticket-buying patterns. You need passion and persistence!
68 | OUR CITY, YOUR LIFE | MAY 2023 ARTS & ENTERTAINMENT
BroadwayHD
LET'S CELEBRATE MOTHER'S DAY!
By Stewart F. Lane
This Mother's Day, explore how motherhood is portrayed onstage with these six beloved musicals that examine the difficulties, joys, sorrows, and delights of being a parent. For more information, visit broadwayhd.com to view the full collection
INTO THE WOODS
Stephen Sondheim's Into the Woods weaves together many famous fairy tales in an allegorical story of family, love, growing up and the hazy areas between right and wrong. This critically acclaimed production was captured live at London's Regent's Park Open Air Theatre and was directed by Timothy Sheader. It won the Olivier Award for Best Musical Revival and features Hannah Waddingham (Ted Lasso) as the Witch and Jenna Russell as the Baker's Wife, among many other stand-out performances.
GYPSY
Bette Midler, in her network television acting debut, stars as the ultimate pushy stage mother, Rose, who seeks stardom for her two young daughters at any cost. Gypsy is a 1959 musical with music by Jule Styne, lyrics by Stephen Sondheim, and a book by Arthur Laurents. This beloved musical is loosely based on the 1957 memoirs of Gypsy Rose Lee, the famous striptease artist, and follows the dreams and efforts of her mother to raise two daughters to perform onstage, casting an affectionate eye on the hardships of show business life.
MISS SAIGON
The spectacular, sell-out 25th Anniversary Gala performance of this acclaimed production of the global stage sensation was described as "the most thrilling, soaring and emotionally stirring musical with magnificent performances" by the Daily Telegraph and "the greatest musical of all time" by the Daily Mail. The epic love story tells the tragic tale of young bar girl Kim (Eva Noblezada), orphaned by war, who falls in love with an American GI, becomes a mother, and sees her life change forever.
MR. SATURDAY NIGHT: A NEW MUSICAL COMEDY
Called "The funniest show on Broadway in years!" by Variety, the Tony-Award® nominated Mr. Saturday Night: A New Musical Comedy stars Billy Crystal as Buddy Young, Jr., an outrageous and outspoken comedian who has one last shot at reclaiming the spotlight—and fixing his fractured family—one hilarious step at a time.
FALSETTOS
Falsettos is a hilarious and poignant look at a modern family revolving around the life of a gay man Marvin, his wife, his lover, his soon-to-be-bar-mitzvahed son, their psychiatrist, and the lesbians next door. Originally created under the specter of the AIDS crisis, this timely musical about middle-class family dynamics manages to remain buoyant and satirically perceptive even as it moves towards its heartbreaking conclusion.
JOHN & JEN
From the award-winning composer of The Addams Family and The Wild Party, starring Olivier Award nominee Rachel Tucker and Lewis Cornay, John & Jen is an emotional rollercoaster that explores the dynamics of family relationships. This production is the world premiere of a brand-new updated version of the show by Andrew Lippa and Tom Greenwald, with orchestrations by Jason Robert Brown (Parade, The Last Five Years) and Andrew Lippa
MAY 2023 | NEW YORK LIFESTYLES MAGAZINE | 69 ARTS & ENTERTAINMENT
ON THE BIG SCREEN
By Jenny Peters
FAST X
Not yet rated
Is this, the tenth Fast and Furious flick really the end, as Universal Studios claims? We're skeptical about that, as the franchise continues to roar at the box office. This time Dom (Vin Diesel) and his family of daredevil drivers go around the world (again) in a battle against old enemies. All we know is that adding Jason Momoa and Brie Larson to the cast can only make the eye candy better; and who doesn't love Rita Moreno, who keeps on ticking at 91?
GUARDIANS OF THE GALAXY VOL. 3
PG-13
Vin Diesel is back in this sequel, too, but only with his voice as Groot, our favorite Guardian. And this Marvel franchise is our favorite, too, as the motley crew that comprise the Guardians are fun to watch. Chris Pratt, Zoe Saldana, Dave Bautista, and Bradley Cooper's voice (as Rabbit) also return, as word is that Gamora isn't quite as gone as Vol. 2 made us think. Expect long lines at theaters for this one, as fans have been waiting since 2017 for this next chapter.
KNIGHTS OF THE ZODIAC
PG-13
With hopes of becoming the world's next big movie franchise, Knights of the Zodiac jumps from the pages of anime to a live-action saga for the big screen. Mackenyu (the real-life son of Sonny Chiba) stars as Seiya, a street fighter whose life is transformed when he lands in the middle of a supernatural world filled with saints, goddesses, and those knights. Famke Janssen, Mark Dacascos and Sean Bean lend a little gravitas to the whole fantastical tale.
THE LITTLE MERMAID PG
It's finally here, the live-action version of Walt Disney's version of The Little Mermaid, starring Halle Bailey as the undersea gal with the beautiful voice who falls in love with a human prince (Jonah Hauer-King). Directed and co-written by Rob Marshall, whose film version of Chicago won six Oscars, there's not going to be that much new to the story, which features all the animated favorites, from the evil Ursula (Melissa McCarthy) to the mermaid's pals Sebastian, Flounder and Scuttle, with much of the same music by Alan Menken as in the original.
LOVE AGAIN
Not yet rated
Romantic comedy lovers, never fear! Amid May's relentless actionadventure blockbusters in movie theaters, there is one flick getting buzz as a date night to remember at the movies. Priyanka Chopra Jonas and Sam Heughan (Outlander) star as lovers whose relationship starts in a very odd way, as she keeps texting her deceased fiancé's cellphone to try to stay connected. When he gets reassigned the number, love breaks out in this romance that co-stars Celine Dion and is based on the novel "Text for You."
70 | OUR CITY, YOUR LIFE | MAY 2023 ARTS & ENTERTAINMENT
BLOCKBUSTER TIME
ON THE SMALL SCREEN
By Jenny Peters
CRIMINALLY FUNNY COMEDIES
AMERICAN BORN CHINESE
Disney+
Action, comedy, Chinese mythic gods and high school angst make this new series a bundle of contradictions, all mixed up with fantastic special effects and Oscar-winning actors. Ben Wang stars as the Chinese American teen whose life is upended by the arrival of a gaggle of gods, but it is the reunion of Michelle Yeoh, Ke Huy Quan, James Hong, and Stephanie Hsu of Everything Everywhere All at Once that makes this a must-see series.
FUBAR
Netflix
Arnold Schwarzenegger arrives on the streaming scene with a CIA action-comedy series about an agent who is about to retire, only to discover that his daughter is also a CIA spook and needs his help. One last job? Sure, why not, as Arnold is only 75 in real life and has a lot of miles left to go. Monica Barbaro, Fortune Feimster and Fabiana Udenio co-star and everyone gets in on the action as the adventure unfolds.
HIGH DESERT
Apple TV+
Oscar-winner Patricia Arquette's surrounded by a terrific cast as she takes the lead in this comedy centered on a woman who is trying for a fresh start in a small California desert town as a private investigator. She had a few problems of her own to solve along the way, with the help (and hindrance) of Bernadette Peters, Christine Taylor, Matt Dillon, and Brad Garrett.
PERIOD DRAMAS, WITH TRUTH AND FANTASY
QUEEN CHARLOTTE: A BRIDGERTON STORY
Netflix
There is no Regé-Jean Page to droll over in this prequel spinoff of Bridgerton, but never fear, there are plenty of beautiful people in gorgeous costumes circa 1813 London, as young Queen Charlotte takes the English throne as a teenager. India Amarteifio takes the lead role, with Corey Mylchreest as her husband, King George. Michelle Fairley, Connie Jenkins-Greig and Arsema Thomas round out the cast.
WHITE HOUSE PLUMBERS
HBO
It has been 50 years since the Watergate scandal engulfed President Richard Nixon and his slightly bumbling band of staff and covert operatives known as the White House Plumbers including G. Gordon Liddy and E. Howard Hunt. Take a trip back to a time of changing values amidst the rebellion against the conservative status quo, as the Nixon White House tried to stop that change from happening by committing crimes. The all-star cast of this limited series features Woody Harrelson, Justin Theroux, Kathleen Turner, Lena Headey, and Ike Barinholtz.
MAY 2023 | NEW YORK LIFESTYLES MAGAZINE | 71 ARTS & ENTERTAINMENT
THE LIGHT PERIOD
A FRESH ART EXHIBIT
By Katherine Sloan
This Spring, the Carl Hansen & Son Showroom is proud to present the Fresh Art Exhibit curated by Debbie Dickinson featuring pieces from twenty-first-century established as well as emerging talent. From May 4th to June 1st, each artist's work taps into the potential of singular vision. These artworks unlock new perspectives and ideas, giving rise to the germination of fresh visuals. Awakenings of new genres and experimentation begin while conversation flows from dark years of solitude and, with this, the "Light Period" emerges.
After two previous art show successes in New York City ("Influence" and "Ombre") comes Dickinson's "Light Period." New beginnings and possibilities awaken in the Spring. It's time to let in the sunshine and realize that life moves forward. The show will feature the return of Bryan LeBoeuf, Bill Buchman, Evan Sebastian Lagache, Anthony HadenGuest, and Iran Issa Khan. In addition, it will introduce David Richardson, Geraldo Perez, Prince Palace, Tom Krantz, and sculptor Jorge Vascano. With this impressive assemblage of artists, Dickinson hopes to exhibit the gestation of new artistic ideas.
Complete with figurative oils, colorful abstracts, geometric paintings, cartoon sketches, floral photography, marble, wood sculpture, this Fresh Art Exhibit offers something for every discerning art lover.
For more information on The Light Period, visit edentpr@gmail.com
ARTS & ENTERTAINMENT
Tom KrantzTwin Cities
Jorge VascanoPetrified
Bill BuchmanAzure Te
MIKAIL AKAR ART EXHIBIT
THE YOUNG ARTIST HITS THE NY SCENE
By Elizabeth Darwen | Photos Sean Zanni for PMC / Getty Images | Selected Images supplied by VitalNYC
Wonderkind and art prodigy Mikail Akar is making waves in the art world at just 10. The talented creator is already a bona fide painter with works found worldwide and displayed in numerous exhibitions around the globe. His colorful work appeals to contemporary art lovers as the prodigy draws inspiration from famed contemporary artists, including Jackson Pollock, Jean-Michel Basquiat, and Gerhard Richter.
His second New York exhibition, "Unbelievable," is on public display now at the Modus10-Rolf Benz Flagship Store in SoHo through July 2023 and comprises 23 works on canvas and paper of assorted sizes ranging in price from $8,000 to $16,000.
Mikail's art was included as part of the ArtExpo New York Fine Art Fair 2023 at Pier 36, and in recent days Mikail held a live painting session held at dawn at the iconic Empire State Building with graffiti artist Luca. In addition, Mikail currently has an exhibition at the Grand Hotel Schloss Bensberg, Germany, running until May 2023. In another project, Mikail recently custom-painted the hood of a $450,000 Rolls-Royce motorcar. Mikail has already held several exhibitions in cities across Germany, where international art collectors soon became aware of the young artist.
A reception to celebrate "Unbelievable" was held at the Modus10-Rolf Benz Flagship Store in SoHo, which attracted luminaries from the arts and New York social scene. Amongst the notable attendees were Mikail Akar, Kerem Akar, Elvan Akar, Mina Akar, Francis Tan, Vincent Tam, Carmen D'Alessio, Tina Radziwell, George Wayne, Montgomery Frazier, Minnie Osmena, 0H10 M1KE, Cagri Kanver, Marsin Mogielski, Jose Castelo Branco, Sharif Sinclair, Neil Saltzman, Brigitte Segura, Nadja Sayej, Tijana Ibrahimovic.
Born in 2012 in Cologne, his career began by chance. For his fourth birthday, his parents gave him a small canvas and finger paints simply because they wanted to give him an alternative gift to the usual toys he already had. As a result, Mikail began his prolific artistic journey at this exact moment, and to this day, he paints at his Studio in Cologne, Germany. His talents were seen in his first painting, and his parents fully encouraged him to continue his work. Watching Online video tutorials together, Mikail learned specific painting techniques, and soon after, adult artists wanted to preview his work more.
As a visual artist, Mikail wants to expand himself beyond canvases. He recently painted a wreckage part of the Airbus 310, exhibited at Cologne/ Bonn Airport, and will be displayed at other international airports. The young artist also has a philanthropic side and has gained considerable attention, with his work being auctioned for worthy causes, such as the "Art Helps to Give" campaign. One of his most recent collaborations has been with the mineral water brand Gerolsteiner with the Mikail Akar Artist Edition, where Mikail's art was printed on more than 17 million water bottles. The painter has also launched charity events in Turkey to help local people during the earthquake in 2020 with the Civil Protection Authority AFAD.
Other projects which Mikail is currently working on include painting a series of three classic cars, which will be going on a roadshow shortly. In addition, he is working to create a 165-foot-long canvas painting for a secret project.
Despite his adventures as a creative artist, Mikail has remained an average child, attending Cologne school, and is fully supported by his parents and two siblings.
For more information on Mikail Akar, visit mikailakar.de
MAY 2023 | NEW YORK LIFESTYLES MAGAZINE | 73 ARTS & ENTERTAINMENT
PAWS DOWN…TAILS UP
SPRINGTIME SPLURGES
By Melanie Carden
I'm a pet-spoiler—always have been, always will be. As such, I'm always on the lookout for healthy treats and purr-fectly delightful splurges. With this in mind, I'm popping in to offer you a few suggestions for a month full of pet-tastic finds. This month's collection features everything from little piggies to carnival games and crown jewel vibes.
PIGS + PUPS
Spring has sprung, but there's still a chill in the air for those morning walks. Modern Beast has the perfect way to eschew the chill—a riff on pigs in a blanket, of course! This little piggie cardigan is a springtime showstopper. Info: modernbeast.com
CBD RELIEF
If your little pup needs a little help with stiff joints, Grassroots Harvest can help. The brand uses its high-quality, human-grade CBD oil for these bacon-flavored CBD support treats. Plus, they offer liquid tinctures too! Info: grassrootsharvest.com
HIDDEN SLEEPING BAG
Those who travel or have adventures with their dogs know that a little versatility goes a long way. Well, this fleece sleeping pad-style bed from Timber Dog is lightweight and has a stow-away sleeping bag built-in. So, it's easy to pack, and ultra-cozy for your buddy. Info: timberdog.com
A FISHBONE CLONE?
Benebone is made from ultratough nylon—perfect for power chewers. Infused with authentic flavor, this fun fishbone smells and tastes like salmon. Don't worry, though, the smell is lowkey, so you won't notice, but your dog will adore it.
Info: benebone.com
A CARNIVAL FOR KITTIES
If you've ever played whack-a-mole at a carnival, you know the delirious fun that comes with it. The good news is that you can share that fun with your kitty, thanks to P.L.A.Y. and their interactive mouse hunt game. Info: petplay.com
VIRTUAL FENCES EVERYWHERE
Famed dog trainer Cesar Millan is the name behind a uniquely robust GPS safety system for dogs. The Halo Collar stores up to 20 fence maps, so vacations and staying with family during the holidays just got easier. Plus, it includes satellite-powered GPS tracking and free training.
Info: halocollar.com
MAY 2023 | NEW YORK LIFESTYLES MAGAZINE | 75 PET SPOTLIGHT
CUTENESS CARGO
Carrying around such precious cargo requires a pup-purse that's as sturdy as it is versatile. The Alpine Dog Carrier from Molly & Stitch is a minimalist design with an angled opening. The internal karabiner clip keeps your fur-baby safely nestled.
Info: mollyandstitchus.com
HARNESS YOUR LITTLE HERO
It's about so much more than cuteness over at K9Wear. The brand prioritizes military-grade durability in its harness and apparel system. The outfits are designed to be easily incorporated into the harness, making fashion swaps a cinch. Info: k9wear.com
CUTE & CALM
Air-drying is the key to these calming crunchies; it maintains the integrity of the ingredients. Native Pet's uses soothing hemp seed powder and melatonin to support dogs when they need it most – thunderstorms, fireworks, road trips, or even vet visits. Info: nativepet.com
TROPICAL DISNEY DOG
It's never too early in the season for a luau-theme! Your dog is going to be the tropical topic of conversation in this shirt. But look closely; it's sporting a Mickey Mouse Hawaiian Shirt theme. Info: chewy.com
HAND-CRAFTED FOR KITTY
Kings and queens have their crown jewels. So, if your feline friend is royalty, Marc Petite is the posh place for the ultimate bejeweled collars. Inspired by the likes of Hermes, this design-forward brand handcrafts each collar to order. Info: marcpetite.com
STICK WITH THE BEST
Collagen sticks from Natural Farm Pet are the perfect way for your dog to aid in supporting flexibility in joints, add a little shine to the coat, and promote bone strength. Bonus points for being odor-free. Info: naturalfarmpet.com
76 | OUR CITY, YOUR LIFE | MAY 2023
'REJECT SPECIESISM' With Your Ride
Honk if you respect all animals! That's the message hitting New York streets with a first-of-its-kind license plate designed by PETA. The specialty plate aims to get drivers to hit the brakes on speciesism, the archaic belief that other animals are inferior and exist solely for humans to exploit. Animals share our capacity for pain, hunger, fear, thirst, love, joy, and loneliness—yet speciesism is used to defend treating them like research tools, food ingredients, fabric, or playthings. Not only does this mentality contribute to the deaths of billions of animals each year, it also accelerates the climate catastrophe and the emergence of zoonotic diseases. Join PETA's efforts to take our "Reject Speciesism" campaign on the road with this custom plate, available for $60 from any New York Department of Motor Vehicles office, by visiting PETA.org/Plates, or by calling the DMV Custom Plates Unit at 518-402-4838 (between 8 a.m. and 4 p.m. Monday through Thursday). Encourage your friends and family who live in New York state to order the plate, too!
PETA.org/Plates
Alpaca: © iStock.com/Wendy Townrow • Piglets: © iStock.com/konglinguang City street: © iStock.com/G-o-o-d-M-a-n • Adirondack, N.Y.: © iStock.com/aoldman
ENTREPRENEUR'S CORNER
JAN HAVERHALS, CEO MILESTONE SCIENTIFIC
By Patricia Canole
Medical science has made enormous strides over the years. Once unimaginable procedures like open-heart surgery and organ transplants are now commonplace. Crippling, oftenfatal diseases like polio and smallpox have been eradicated. The most recent miracle of modern medicine was the development of COVID vaccines with record speed, dramatically reducing deaths caused by the virus. However, one medical procedure virtually everyone experiences regularly has stayed the same since it was invented over 160 years ago: hypodermic needle injections.
Sure, there's the "don't fix it if it ain't broke" argument, but one company, Milestone Scientific, saw room for improvement in the humble injection: making them virtually painless. So they've developed computercontrolled injection delivery instruments that provide painless and precise injections.
How does that impact your everyday life? First, let's take the dentist. "In general terms, nobody likes to go to the dentist," says CEO Jan Haverhals. In the U.S., he explains, about 40 million people are dental-phobic because of the procedure's anxiety and pain. Usually, the dentist uses that very long, scary syringe, delivering the local anesthetic manually, which requires injecting as slowly as possible. Then, after approximately ten minutes, you'll get another injection if you are not numb when the dentist returns. "That's exactly what you do not want as a patient because you want to get out of that dental chair as soon as possible," says Haverhals.
CONTROLLED FLOW
With Milestone Scientific's computerized drug delivery technology, the injection flow is very low, like an IV infusion, so you don't feel the injection, which is virtually painless. In addition, it enables the dentist to inject a single tooth instead of the whole mouth, so you don't have collateral numbness in the lips or swelling in the face. And the anesthesia kicks in in just 60 seconds, saving the dentist time—but more importantly, helping get you out of that dentist's chair faster. A bonus for dental-phobes, especially children, is the needle used is much smaller than the hand-held versions, easing anxiety.
The good news is that Milestone Scientific's computerized, pain-free injection technology has been widely used by dental practitioners worldwide for over two decades. So there's a good chance you can find a dentist already utilizing the system. Today, the company is the leader in computer-controlled injection technology and is now expanding into larger medical markets such as anesthesiology; it has proven especially useful for epidural analgesia during labor and delivery.
In short, this technology is safer than the manual injections traditionally administered during labor. Instead of the relatively "subjective" nature of a person injecting medication, the technology is "objective," eliminating false positive results, dura punctures, and reducing morbidity. "It takes the guesswork out of the epidural," says Haverhals.
One challenge they face is changing the mindset of dental and medical professionals. They ask why they need to change procedures they've been using for 25 or 30 years. "The reason to change is to give the mother a better experience during labor and delivery than she currently has." Technology is disruptive, so Haverhals tries to be disruptive in getting this message out. He liaises with groups over social media. "At the end of the day, we need to educate women planning an epidural, going into labor, or wanting to have kids." By bringing this safe and effective process to the public's attention, he hopes that people will ask for it if they go to the hospital or have an injection in their back.
GLOBAL BACKGROUND
Haverhals joined Milestone Scientific, listed on the New York Stock Exchange (MLSS), in 2020 and has helmed the company for over a year. Born in the Netherlands, he studied pharmacy science and attended business school. He's had broad experience in the dental and medical fields, including companies in Norway and Switzerland; he started his own company; and worked in the chemical industry for several years. He eventually landed in the U.S., where he met the founder of Milestone Scientific, Len Osser. "He was looking for his successor without me knowing that. And after 11 months with the company, he offered me the position of CEO, allowing him to retire."
For more information on Milestone Scientific, visit milestonescientific.com
78 | OUR CITY, YOUR LIFE | MAY 2023 NEW YORK, NY
America's First Wine Trail
Take a trip upstate and sample award-winning wines, unforgettable experiences, exceptional hospitality, and scenic vineyard views.
Calendar of Events Calendar of Events
February 11 - Sweet Treats for your Sweet Heart
March 11 and 12- Bacon on the Lakein
April 1 and 2- CeleBrunch
April 29 and 30- Wine & Herb
May 6 and 7- Wine & Herb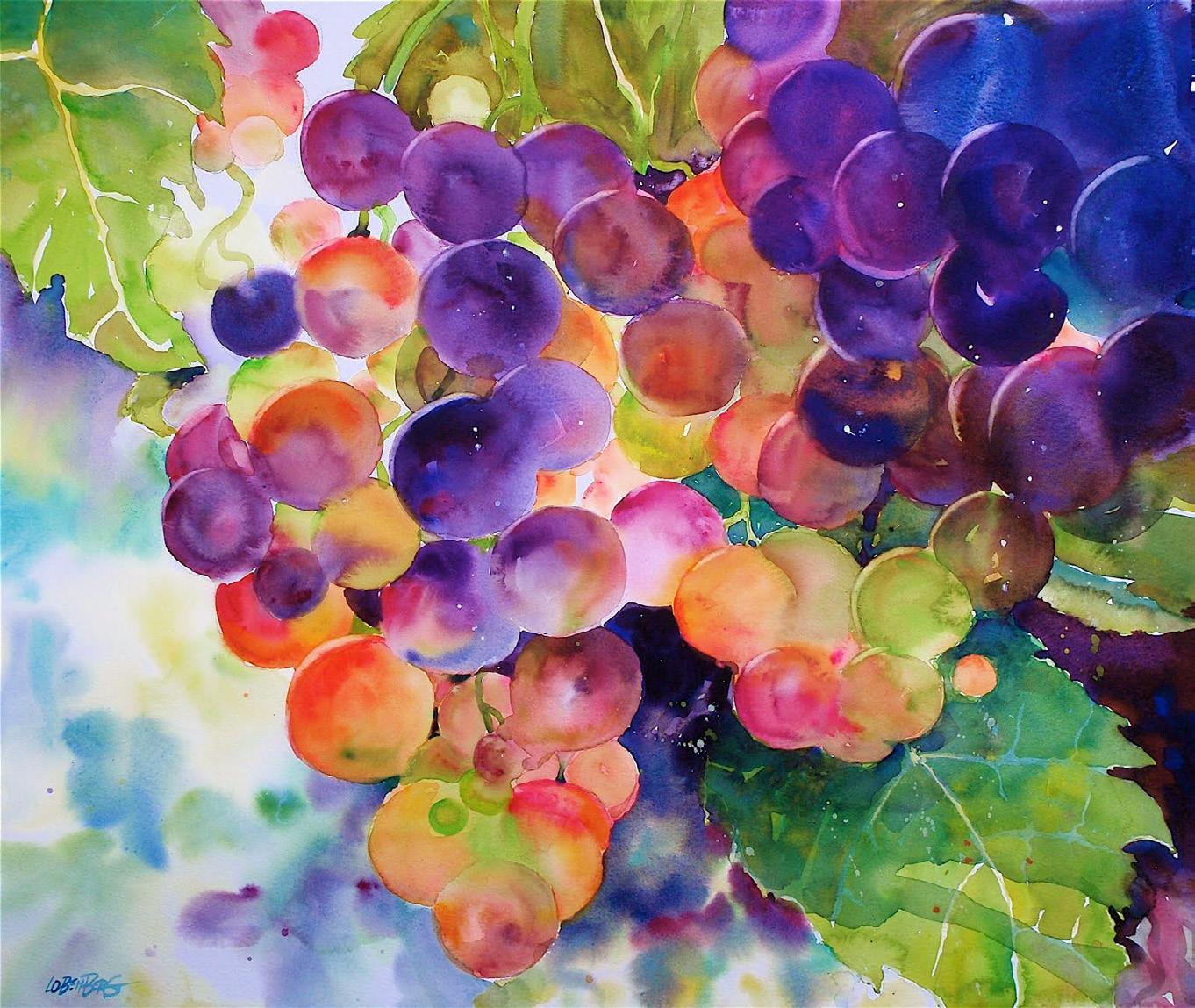 August- Cayuga Cocktails
October 29- Trick or Treat along the Trail
November 18 and 19- Holiday Shopping Spree
December 2 and 3- Holiday Shopping Spree
Finger Lakes, NY | CayugaWineTrail.com | 315-549-3034
212.686.3890 AAOPG.COM Learn To Be A Professional Pet Groomer PET GROOMING GROOMING SUPPLIES DOG C.P.R. CERTIFICATION NYS Accredited Grooming School Flexible Scheduling Small Classes Day, Evening, Saturday Classes Certi cation In Only 150hrs Schedule A Tour And Embark On Your New Career In The Grooming Industry
MY NEW YORK STORY
DESIGNER
RON DYCE
By Nadja Sayej
Ron Dyce is an anomaly in fashion. The Brooklyn-based designer grew up in Brownsville and started working in construction; then, he founded his own renovation and remodeling company. However, it wasn't until 2019 that he launched his fashion brand, starting with women's shoes, then expanding into men- and womenswear.
His designs have graced the pages of  Harper's Bazaar and LADYGUNN magazines, as well as dressing many celebrities, including  Sex and the City writer Candace Bushnell; Gloria Estefan's daughter, Emily; MC Lyte, who wore one of his designs on Good Morning America;  and rapper Bambi of the hit VH1 reality series, Love and Hip-Hop Atlanta
DREAMS COME TRUE
His passion for fashion intensified in the '90s when urban fashion brands became household names. Dyce refers to brands like Sean John by Sean (Puff Daddy) Combs and Phat Farm by Russell Simmons. His passion also is a result of his father's dapper style. Growing up and seeing how his parents dressed encouraged him to follow his dreams. "They had a real look about them in custom clothes—suits, shoes, and fedora hats," he said. "That inspired me to go into fashion, but I didn't know in exactly what way."
When Dyce first launched his brand, it was with a line of women's footwear. Each pair of heels featured 24-karat gold painted outsoles. It's a reference to the Biblical Scripture Revelation 21:21, which references the streets of Heaven as pure gold. These golden-heeled outsoles have become his trademark for women everywhere.
His engineering mind as a construction executive also comes through in his fashion line. He sets the bar even higher for women who want to look good and be practical. "Women's blazers lack pockets," said Dyce. "I designed my power suits the same way men's blazers are built, so women don't have to hold things in their hands," he said. "Everything is functional." His women's blazers are stylish too (Bushnell loves the Light Blue Silk Brocade Suit) and are available in floral prints and softer pastel colors, some even made of silk.
AN UPBEAT STYLE
His fashions are a favorite among women in the industry. Bella Dose, a Latin girl group; actress Shahadi Wright Joseph, who is the star of the Prime Video series  Them; Ebony Obsidian from Tyler Perry's hit series Sistas; Female Artist Steph G;  Queens of Comedy comedian Sommore, and Edgar Cutino are just a few of his loyal followers. "We create more than just trendy clothes," said Dyce. "We craft clothes with purpose, designed for the capsule of time with quality that will last for years."
His latest show at New York Fashion Week, the Ultimate Collection, was a celebration of the 50th anniversary of hip hop. The aim was to present four seasons on one runway. He featured 90 looks, from men's sequined blazers to women's formalwear. "I wanted to develop a new concept showing formal and luxury wear simultaneously," he said. "I wanted to bring it all together."
Next up, Dyce is looking forward to expanding into department stores like Bergdorf Goodman. He also plans to have a flagship store in New York City. "Ron Dyce has much more to offer to the fashion world," he said. "I want to make go-to pieces. I want to create timeless pieces that last. Ten years from now, I want you to put it on like you bought it yesterday."
For more information on Ron Dyce, visit ron-dyce.com
MAY 2023 | NEW YORK LIFESTYLES MAGAZINE | 81 NEW YORK, NY
THE NEW YORK CENTER FOR CHILDREN
RINGS THE BELL AT THE NEW YORK STOCK EXCHANGE
By Norah Bradford | Photos NYSE
The New York Center for Children's (NYCC) Board, Junior Board, staff, and volunteers were honored to participate in the New York Stock Exchange (NYSE) Opening Bell Ceremony to raise awareness about child abuse prevention and the role of the NYCC's life-changing therapy services to help children heal from abuse.
The New York Center for Children Board, Junior Board, Staff, and Volunteers, were honored to participate in the New York Stock Exchange Opening Bell Ceremony on April 3, 2023.  It raised attention to the need for child abuse prevention and the life-changing, therapy services provided by the Center to help children heal from abuse.
The New York Center for Children (NYCC) is raising awareness about the prevalence of child abuse and the importance of working together to keep children safe. One in 5 children experience abuse or neglect before age 18. NYCC was proud to kick off Child Abuse Prevention month by ringing the opening bell to bring awareness to our vital mission of healing and preventing child abuse.
Founded in 1995 with the support of the late Broadway producer Marty Richards and philanthropist Georgette Mosbacher as a child-friendly center, NYCC provides comprehensive evaluation and trauma informed therapy services to victims of child abuse and their families. NYCC also offers professional training on the diagnosis, treatment and prevention of child abuse. All of the programs and services to children and families at NYCC are completely free of charge. NYCC is a not-for-profit organization that relies on donations to cover the costs of operations. NYCC serves all families, including those without insurance. In addition to evaluation and treatment, the children at NYCC also benefit from tutoring, mentoring and extracurricular events. NYCC serves children from all five boroughs of New York City. The child-friendly space is located at 333 East 70th Street, on Manhattan's Upper East Side.
NYCC's Board, Junior Board, staff and volunteers were honored to participate in the NYSE Opening Bell Ceremony.
For 28 years, The New York Center for Children (NYCC) has been providing life-changing services to help children heal from abuse. NYCC provides traumafocused therapy services to children, youth and families from all five boroughs, free of charge, for as long as their healing requires.
For more information on NYCC, please visit: newyorkcenterforchildren.org
Instagram: thenewyorkcenterforchildren
Facebook: NYCenterforChildren | Twitter: @NYCC_org
82 | OUR CITY, YOUR LIFE | MAY 2023 NEW YORK, NY
SPRING FLING
LAFAYETTE 148 NEW YORK SUPPORTS SAMUEL WAXMAN CANCER RESEARCH FOUNDATION
By Elizabeth Darwen | VitalNYC
The Samuel Waxman Cancer Research Foundation (SWCRF), a leading international organization dedicated to eradicating cancer, was the beneficiary of an exclusive presentation of the Lafayette 148 New York Spring 2023 collection held at the luxury brand's Madison Avenue boutique. Attendees were treated to light hors d'oeuvres and prosecco. At the same time, they shopped to support the Foundation's cancer research programs, such as the International Network on Aging and Cancer and the Women's Cancer Research Program.
The Samuel Waxman Cancer Research Foundation is an international organization dedicated to curing and preventing cancer. The Foundation is a pioneer in cancer research. Its mission is to eradicate cancer by funding cutting-edge research that identifies and corrects abnormal gene functions that cause cancer and develops minimally toxic treatments for patients. In addition, through the Foundation's collaborative group of world-class scientists, the Institute Without Walls, investigators share information and tools to speed the pace of cancer research. Since its inception in 1976, the Samuel Waxman Cancer Research Foundation has awarded more than $100 million to support the work of more than 200 researchers across the globe.
Notable attendees at the event included Dr. Samuel Waxman, Marion Waxman, Elena Gibbs, William T. Sullivan, Randi Schatz, Lori Levine, Karen Amster-Young, Sabrina Levine, Becky Malinsky, Jose Castelo Branco.
For more information on the Samuel Waxman Cancer Research Foundation, visit waxmancancer.org
NEW YORK, NY
Dr Samuel Waxman, Marion Waxman
TIME OUT WITH…
GLENN STEARNS: FROM UNDERDOG TO SUCCESS
By Patricia Canole
Entrepreneur, Mentor, Podcaster and Philanthropist Glenn Stearns shares his personal journey to success in his new memoir, InteGRITy, to be released this month (Forefront Books/ Simon & Shuster). In this inspiring book, the two-time cancer survivor shares his life story, from humble beginnings—being labeled "most likely to fail" or "the biggest loser"—to achieving his wildest dreams and storied success, to inspire others and to leave a legacy built on kindness.
Stearns candidly recounts growing up in a low-income suburb of Baltimore to alcoholic parents and failing the fourth grade. "At the time I was depressed, and it was a very rough spot of my life. But as a grew," he says, "it became the best thing in my life. I began to find silver linings in everything that turned gray."
THE ROAD TO SUCCESS
After graduating college, Stearns moved to California, where he shared a small apartment with several roommates. "I was very fortunate to be in California and after college I entered into the mortgage business," he remembers. By 25, his life took a turn. After working as a loan officer for 10 months, he formed his own mortgage company, Stearns Lending LLC in 1989. By 2010, Stearns Lending reached nearly $1 billion in monthly funded loan volume while experiencing record growth. Stearns Lending not only survived the 2007 mortgage-lending crisis, but it also emerged as one of the top lenders in the country. Stearns attributes his resilience to putting "people before profit" and having transparent integrity in lending standards.
But Stearns's life course has not been all about exceeding expectations and building a successful business. He sold Stearns Lending in 2015, prior to embarking on a multi-year sabbatical with his family. Upon his return, Stearns starred in a reality show, Undercover Billionaire, on the Discovery Channel. Equipped with nothing more than $100, an old pick-up truck and a cellphone, Stearns was charged to anonymously build a business valued at $1 million in 90 days. This project led to the creation of Underdog BBQ, a restaurant that is still in business today, located in Erie, Pennsylvania.
WHAT HE KNEW BEST
In 2020, Glenn went back to his roots in mortgage banking and visualized the next evolution of wholesale mortgage lending by focusing on building a company around its people. Individuals who were seasoned veterans in the industry, passionate about helping others, and who were essentially kind at heart. From this vision, Kind Lending was born. "We entered the market in the middle of the biggest refinance boom in history. All my past competitors had become huge. And just like 2007-2008 when the market turned, they were distracted. We have taken advantage of that, and we've risen to become one of the largest wholesale companies again in the country."
Filled with unforgettable anecdotes from his roller coaster life and career, InteGRITy is a story about adversity, pain, attitude, and action. Stearns shares the lessons which have helped him become the wildly successful business leader he is today. As he says, "I think I learned to be positive, because of past issues in my life."
Stearns learned to be positive. Because of the past issues he encountered they eventually turned out to be the best things.
For more information on Glenn Stearns, visit glennstearns.com
84 | OUR CITY, YOUR LIFE | MAY 2023 NEW YORK, NY
FLATIRON 917-540-3914 MANHATTANBONEHEALTH.COM PARK AVENUE 917-451-3183 OSTEONEWYORKCITY.COM UPPER WEST SIDE 914-690-7190 OSTEOCT.COM/UPPERWESTSIDE MAY IS NATIONAL OSTEOPOROSIS AWARENESS MONTH CELEBRATE STRONGER BONES WITH OSTEOSTRONG · COMPLIMENTARY EVALUATION SESSION · NO SIGN-UP FEES · FIRST MONTH UPGRADE TO GOLD PACKAGE · FREE ALIGNMENT CHECK