Memory Loss Can Be Everyday Forgetfulness, Or A Stepping Stone Toward Alzheimer's Disease
By Shannon hickS
Newtown Senior Center recently hosted a well attended program that covered warning signs of Alzheimer's disease.
An estimated 55 million people worldwide are living with dementia. In the United States alone, more than 6 million have Alzheimer's disease, a type of dementia.
Danielle Ramos, a volunteer community educator for the Alzheimer's Association, led the March 31 presentation. Ramos has been a volunteer with the association, she told The Newtown Bee, "well over 15 years."
She also works in healthcare, as director of community relations in Connecticut for National Health Care Associates Inc. Ramos went over "typical agerelated memory thinking and behavior changes" and common warning signs of Alzheimer's and dementia. She also offered tips on approaching someone with memory concerns, covered the importance of early detection and benefits of diagnosis, and shared resources available through Alzheimer's Association.
One of the first things she did was offer a definition of the disease.
Dementia is an umbrella term for an individual's changes in memory, thinking or reasoning.
Alzheimer's is a cause of dementia, according to a video Ramos shared with her audience.
Other causes of dementia are vascular dementia, marked by changes in the blood flow and blood vessels in the brain; Lewy body dementia, or LBD, which is associated with abnormal deposits of a protein in the brain; and frontal temporal dementia, marked by brain cell loss in the front section of the brain, or frontal lobe.
Each type of dementia has its own characteristic to cause specific behaviors. There can also be overlapping behaviors among the different types.
Discovered over 100 years ago, Alzheimer's is a progres-
sive brain disease that is marked by key changes that impact memory, thinking and behavior.
Alzheimer's disease causes nerve cells in the brain to die, which leads to brain tissue loss and causes loss of function and communication between cells.
Those changes cause the symptoms of Alzheimer's: memory loss, behavioral issues, problems with thinking and planning, and at the end stage, swallowing.
"Dementia is more the umbrella term that describes the general symptoms," Ramos explained. "A lot of times we hear the terms used interchangeably, but as we just saw, there are a lot of different types of dementia.
"As a reference, if you think of the term 'cancer,"' she added.
"Cancer is a pretty broad term, but there are many types — you could have breast cancer, lung cancer, or prostate cancer.
It's the same thing: dementia is your umbrella term, it's your general description of symptoms, and then Alzheimer's is one type of that."
Warning Signs Ramos then covered each of the ten warning signs:
*Memory loss that disrupts daily life.
*Challenges in planning or solving problems.
*Difficulty in completing familiar tasks.
*Confusion with time or place.
*Trouble understanding visual images and spatial relationships.
*New problems with words in speaking or writing.
*Misplacing things and losing the ability to retrace steps.
*Decreased or poor judgement.
*Withdrawal from work or social activities.
*Changes in mood or personality. Dr Stephen Salloway, a global leading researcher in Alzheimer's research, was filmed for many segments of the video
Ramos shared during her Newtown visit.
Cognitive problems, Salloway said in the video, "become more noticeable in almost everybody.
"It can vary from person to person," he said. "Typically with age, people have trouble coming up with the word they want, right when they want it. They have trouble remembering names, and they don't think quite as quickly."
Those are standard events for most people, he said.
"What's more concerning, and what might be the beginning of
a memory problem," he continued, "is when people have a lot of trouble coming up with words, or names, and it's happening more frequently, and the words or names don't necessarily come to them later.
"Then they start misplacing things," he said. "Not just once in a while — we all misplace things," he added encouragingly.
"When it happens more often, and it begins to affect day-today, that should be a warning sign to people," he continued. "It might be the beginning of a
memory problem." Ramos reiterated that some forgetfulness is normal.
"We all have difficulty finding the right word sometimes," she said. "Sometimes we think of it 30 minutes later. But for someone with dementia, that word is irretrievably lost."
One of the biggest takeaways from the presentation was the idea that everyone occasionally forgets something. It's the life changes that are concerning.
"Keep in mind people and their norms," Ramos suggested. "If you keep your checkbook to
the penny, always, but then start having trouble with your math, that could be an issue."
Not being able retrace steps after misplacing something is also something to watch for if it becomes routine.
"Putting things in unusual places, like keys in the freezer, or accusing others of stealing because you can't recall what you did with something is problematic," Ramos said. "Shortterm forgetfulness, again, is OK, when you can retrace your steps. "A person with Alzheimer's is
not able to retrace their steps. That short-term memory is gone," she said. Decreased or poor judgement can mean becoming more susceptible to scams, or hygiene begins to slip, or even recognizing that boiling water is hot.
Ruth Drew, MS, LPC, the director of information and support services for Alzheimer's Association, was also featured in the video.
"This is not just a disease of memory. Alzheimer's can also affect how we perceive things," said Drew.
Withdrawal from work and social activities can include hobbies and engagements, she said.
"That can lead to feeling lost, which often leads to withdrawal," she said.
Feeling nervous about going to an event is not the same.
"A person's comfort zone will change," she said. "When people lose confidence in their cognitive abilities, they will stay home because they won't have to worry about remembering names, not because they're a little nervous about walking into a room."
If You Notice Signs
Family members and friends may notice changes before a patient does.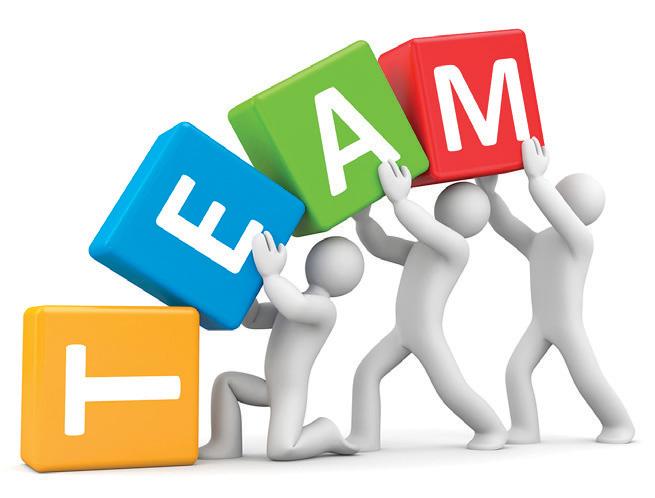 In the video, Dr Salloway said family members will often notice when someone is more irritable or anxious without obvious reasons.
"An interesting phenomenon is that family and friends often notice someone else having memory problems," he said.
"Often that can be an early sign of Alzheimer's or memory loss."
Memory is variable, he added.
"There are different symptoms that develop, at different rates," he said.
A person does not have to have every symptom to be concerned, he also noted. Warning signs are not meant to be diagnostic. They are "just a guide," he said, "something to keep an eye on."
Ramos told those in attendance that approaching someone they are concerned about is not always easy.
"It's not an easy conversation," she said. "Consider in advance who will lead the conversation, and when and where is the best time to have that conversation."
Multiple talks may need to be held.
"The first conversation may not go well, or you just may not be able to finish talking about everything you want to cover," she said.
When opening the discussion, one of the most important things a person can offer is to go with the friend or family member to see doctors. Help them make appointments, and reach out for any available resource, Ramos suggested.
"The benefits of early diagnosis," she said, "is the person is going to have a voice in what will happen to them, including lifestyle, caretakers, and finances. It allows them to work with their family to make plans."
Consulting a doctor can also alleviate concerns.
"Alcohol use, high blood pressure, and even urinary tract infections are factors that can go into cognitive issues, but can be controlled," Ramos said.
The stigma and misconceptions about Alzheimer's lead many people to not get diagnosed.
"They think it's a life sentence, and nothing can be done, and that's wrong," Ramos said. "If something is concerning enough to make you think about Alzheimer's, you should get it checked. There are a number of assessments and tests available to diagnose and determine what level someone is at, or even if they're at a point to be concerned."
Among the resources Ramos shared during her visit was the phone number for Alzheimer's Association's 24-7 Helpline: 800-272-3900.
"The helpline is phenomenal,"
( continued on page C- 3 )
District
THE NEWTOWN BEE, FRIDAY, MAY 12, 2023 C-ONE
Established in 1994 Working to assure the conditions in which people can be healthy Located at the Newtown Municipal Center 3 Primrose Street, Newtown, CT • Tel (203) 270-4291 e-mail: health.district@newtown-ct.gov • Protecting our Environment: - Plan review, permitting, inspections - Ensuring code compliance • Food Protection Program: - Licensing, inspections, education/training • Health Promotion and Education: - Heart Health/Wellness - Substance Abuse Prevention - Immunization Information - Tick-borne Disease Prevention • Providing Exceptional Customer Service to Meet Community Needs • Collaborating with Community Partners/ Leveraging Resources Breakthrough treatment offers hope f depression when medications have failed. "TMS" has arrived in Newtown. "I made more progress in a few months than I had made in years of other therapies and it gave me a sense of hope that just wasn't there before." ~ Grateful TMS patient ~ In depressed patients, electrical activity is reduced. Depressed After TMS Ca f fr consultation (475)225-5098 John Woodall, M.D.
faculty at Harvard University) Learn more about how TMS can help www.newtowntms.com
For Better Health Newtown Health
(former
Alzheimer's Association volunteer Danielle Ramos recently gave a very informative and well attended presentation at Newtown Senior Center on Alzheimer's disease. She helped attendees understand the difference between Alzheimer's and dementia, and offered guidance on taking first steps when memory changes are noticed. —Bee Photo, Hicks