LIVING LOCAL
LIVING LOCAL with Minnesota Grown
Android phones
Google's app Lens is installed on most android phones. Other thirdparty apps may also work well for you to use.
1. Open Lens or a third-party app of your choosing
2. Hold your device so the QR code appears on the screen (your device will recognize the QR code and show a notification)
3. Tap the notification to open the website!
Note: If nothing happens, enable QR Code scanning within your phone settings.
• Go to Settings  Apps & Notifications
• Click on App Permissions  Camera
• Tap the slider next to Lens or the other app of your choosing (Green means this feature is on)
Scan QR codes throughout this magazine to visit the Minnesota Grown Online Directory where you can find featured food and agricultural products near you.
iPhones & iPads
1. Open your Camera app
2. Hold your device so that the QR code appears on the screen (your device will recognize the QR code and show a notification)
3. Tap the notification to open the website!
Note: If you do not see a notification, you need to enable Scan QR Codes on your phone.
• Go to Settings  Camera
• Tap the slider next to Scan QR Codes (Green means this feature is on)
Prefer to type in the website?
Look for specific website URLs next to the QR codes on any page of this magazine that has QR codes incorporated.
1
FOLLOW
Minnesota Grown
MONTH
Subscribe to our monthly email newsletter
@minnesotagrownmda
@minnesotagrown
Advertise with Minnesota Grown mngrown.mda@state.mn.us
Publication Date: August 2023
Minnesota Department of Agriculture
Minnesota Grown Program
625 Robert Street North Saint Paul, MN 55155-2538
www.minnesotagrown.com
Cover Photography David Nibbe, Boys-N-Berries Farm
@davnibphoto
This publication is supported by program members, advertisers, and the Minnesota Department of Agriculture (MDA). Listing or advertising in this guide does not constitute endorsement by the MDA, nor is the MDA responsible for any claims made within this publication. In accordance with the Americans with Disabilities Act, this information is available in alternative forms of communication upon request by calling 651-201-6000. TTY users can call the Minnesota Relay Service at 711. The MDA is an equal opportunity employer and provider.
PICK of the
2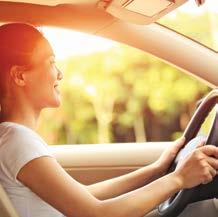 CONTENTS 6 12 10 9 15 16 13 17 19 14 18 20 7 8 4 Cookbook Preserving the Season Freezer Corn Tomato Powder Fall Bucket List Refrigerator Pickles FEAST! Local Foods Festival Pot Roast with Root Vegetables Pick Your Perfect Apple Trends in Holiday Decorations Life Cycle of a Christmas Tree Roasted Pumpkin Seeds Pumpkin Care 101 Baked Squash with Apples Fall Harvest on the Great River Road 3
The Ultimate 'Live Local' BUCKET LIST
Afraid of missing out on fall fun? We've got you! Read this month-by-month description of how to maximize your fall experience.
September
It's the last hurrah of summer vegetables, so savor the flavor! Wild rice is being gathered and harvested across Minnesota. Plus, fall raspberries are at their peak. Prioritize preserving items like green beans, beets, cucumbers, tomatoes, and sweet corn so you can enjoy tastes of summer throughout the winter.
Preserved my favorite summer fruits & veggies
Visited a wild rice festival and found my new favorite wild rice
Savored sun-soaked fall raspberries
Bought fall flowers from my local garden center or farmers' market
October
Apples shine as a go-to-fruit. The first storage vegetables (e.g., pumpkins, squash, parsnips, and carrots) are ready to enjoy. Farmers work hard to grow these so you can enjoy them throughout Minnesota winter! Cold-hardy vegetables like spinach, broccoli, and cabbage make a comeback from spring, when you first enjoyed them, thanks to the cooler temps.
Visited my favorite apple orchard and tried a new kind of apple
Picked pumpkins and squash for eating and decoration
Explored a new fall recipe using storage or cold-hardy vegetables
November
Enjoy more storage vegetables (e.g., onions, turnips, and potatoes) as the days grow colder. For meat eaters, turkey, and other meats liven-up stews as well as holiday meals. Dried beans and pulses have been freshly harvested and dried, giving Minnesotans another protein option. It's time to plan for your winter greenery like wreaths, boughs, and Christmas trees.
Included a local meat or dried bean in my favorite fall meal
Put a date on the calendar to visit my nearest Christmas tree farm for festive holiday greenery, wreathes, or Christmas trees
4
All Fall
It's time to prepare for winter. Ask your farmer about bulk volumes for canning or freezing. If you eat meat, explore buying whole, halves, or quarters of animals to keep in your freezer for warm winter meals.
Soaked in the scenery at my local winery
Preserved a favorite food for eating in the winter
Passed along a Live Local tip to a family member or friend
Notes for next year:
Show
Post
us your success!
your fall fun photos to Facebook or Instagram using #MNGrown to share what you've
this
savored
fall.
5
PRESERVING the Season
Late summer and early fall are peak fruit and vegetable goodness! Don't miss out on saving some of that flavor for winter. There are lots of fun ways to preserve food, so check out these ideas to save some of your harvest favorites this September.
Peppers
Peter Piper picked a peck of pickled peppers. But we're not sure how Peter managed to pick pickled peppers straight off the plant. Luckily, pickling peppers is easy to do! Hot or sweet, all kinds of peppers are fun to pickle. Recipes involve boiling vinegar, water, salt, and sugar together, but be sure to use a trusted recipe source for food safety, like those from University of Minnesota Extension.
Sweet Corn
The Homeier family, owners of Home & Harvest Farm and Nursery in Kenyon, MN, are experts at preserving sweet corn to enjoy long into the cool of fall and chill of winter. They were kind enough to share their tips with us. Check out the Homeier Family Freezer Corn recipe on the next page.
Kale & Spinach
Blanch these for freezing success! Blanching is cooking greens very briefly (only 1-3 minutes!) in boiling water, then cooling them in an ice water bath before packing and freezing.
Tomatoes
Dehydration is a fun twist on preserving tomatoes. Bring down that dehydrator gathering dust in your or your neighbor's cupboard and have fun! Note: Minnesota's high humidity summers do not make sun or air drying a good option. An oven can dehydrate tomatoes, but it can take up to 40 hours! Investing in or borrowing a dehydrator will be kinder to your energy bill and the planet.
Learn more preserving techniques in videos from the University of Minnesota Extension at extension.umn.edu/preservingand-preparing/foodpreservation-videos
6
Homeier
Family Freezer Corn
Ingredients
24 ears of corn (yields approximately 16 cups of raw corn)
1 quart cold water
1/2 cup sugar
4 teaspoons salt
Directions
1. Start by husking and rinsing your corn. Once cleaned, cut the raw corn from the cob.
2. Combine corn, water, sugar, and salt in a large soup pot and bring to a boil. Boil corn for 5 minutes, stirring frequently.
3. Remove from heat. Allow corn to cool.
4. Place corn in freezer bags. Use whatever size works best for you - consider serving sizes that you typically use in recipes. Seal bags, squeezing as much air out of the packages as you can to minimize freezer burn.
5. Lay flat for better stacking, then immediately place in the freezer. Corn will keep up to 12 months in the freezer.
Find your local sweet corn grower at MinnesotaGrown.com/Sweet-Corn
7
TOMATO POWDER
If you have access to a dehydrator, tomato powder can be an excellent way to make use of tomato "seconds" –those with imperfections, which are often cheaper at market – or even tomato skins if you are using the rest of the tomato for canning or other cooking projects.
How to Use
Tomato powder can be used as a seasoning to add tomato flavor to any snack or dish. It can also be used in recipes in place of tomato paste. (No more half-used cans hanging around!) You can either reconstitute with a little oil or water before using in a dish, or add the powder directly into recipes with plenty of moisture like soups. We use one-to-one wherever a recipe calls for tomato paste.
Ingredients and Equipment
• Tomatoes – you can use either slicing or paste tomatoes, and either the whole tomato or just the skins
• Dehydrator
• Food processor or spice grinder
Directions
1. If using whole tomatoes, wash tomatoes, remove stems, and slice thinly. Thinner slices will take less time to dehydrate.
2. Spread tomato slices or skins in a single layer on dehydrator trays. Be sure to leave enough space for air to circulate around the pieces.
3. Dry in a dehydrator until slices or skins are completely dry and crisp. You know the tomatoes are done when they break with a crisp snap when you try to bend them. If they are still pliable, they need more time. Dehydrating time will vary greatly based on the thickness of the pieces, air humidity, and other factors.
4. Once the tomatoes are completely dry, let them cool to room temperature. Break into small pieces, and then grind into a fine powder using a food processor or spice grinder.
5. Put powder in an airtight container and store in a cool, dry, and dark place for up to six months.
8
Find Minnesota Grown tomatoes at MinnesotaGrown.com/Tomatoes
GRANNY D'S BREAD & BUTTER REFRIGERATOR PICKLES
This recipe comes from the kitchen of the grandmother of one of the Minnesota Grown program staff. Grandma Delores, affectionately called Granny D, would make these pickles every year. With each fall visit, the grandkids would raid the fridge in search of this big bowl of pickles. Now those kids have these pickles marinating in their own refrigerators for the next generation of pickle-lovers.
Ingredients
7 cups sliced cucumbers
1 cup thinly sliced onions
1 cup thinly sliced red bell pepper
1 tablespoon salt
1 tablespoon celery seed
1 ½ cups sugar
1 cup vinegar
Directions
1. Combine cucumbers, onions, and bell pepper in a large bowl.
2. To make brine: In a medium saucepan, combine salt, celery seed, sugar, and vinegar. Heat over medium high heat, stirring occasionally to dissolve sugar, until the mixture comes to a boil. Boil for 1 minute. Remove from heat and let cool to room temperature.
3. Pour brine over vegetables, stir gently, cover, and refrigerate. Let flavors blend for at least 48 hours before eating. Pickles will keep up to two months in the refrigerator.
9
EAT, DRINK, FEAST!
Immerse yourself in 'local' at the FEAST! festival
10
Buying local
is your jam: you care about enjoying fresh, in-seasons foods and want to spend your money in a way that circles back into the community. Each week, you shop the local farmers' market and on the way to the lake, you make sure to pop by the nearest farm stand.
If this sounds like you, are you looking for another way to support local? Visiting the FEAST! Local Foods Marketplace may be exactly what you're looking for! This festival is a chance to buy from and talk directly to farmers and food entrepreneurs. Stroll the booths and sample local foods. Sip local in the pop-up wine and beer tasting area. Have the kids enjoy local food-themed activities while you take in new tips and tricks during a cooking demo.
"Vendors at the FEAST! Local Foods Marketplace use ingredients from local and regional farms," notes Jan Joannides, Executive Director and co-founder of Renewing the Countryside. "We help to connect you and help you explore the value of local foods, where to find them, and how to prepare them."
November 2023 will be the tenth year of the FEAST! celebration, which is held annually in late fall. FEAST! was created to help farmers and food entrepreneurs thrive, which enhances the vibrancy of all upper Midwest communities in turn. Looking to do more reading about local foods? The annual LOCAL FEAST! Magazine explores the ins and outs, successes, and challenges of the local food movement in Iowa, Minnesota, and Wisconsin.
Want to learn more about FEAST! and head to the Local Foods Marketplace festival? Scan the QR code below, visit local-feast.org, or follow @localfeastnetwork on Facebook / @localfeast on Instagram.
The FEAST! Local Foods Network is co-managed by non-profit organizations Southern Minnesota Initiative Foundation and Renewing the Countryside and is sponsored by the Minnesota Department of Agriculture.
11
The Farmer and the Chef: FARM FRESH MINNESOTA RECIPES AND STORIES
A book about farmers and what is possible because of them.
Published in June of 2021, The Farmer and the Chef takes an inside look at lives in food and farming in the Land of 10,000 Lakes. As a fan of local foods, you will want this collection of farmer-forward writings and chef-driven recipes highlighting Minnesota's bounty. With over 90 recipes, 150 color food and farm
photographs, and 19 farm-focused stories, you're sure to be awed by Minnesota's farm-to-plate culture.
Explore this book through themed chapters like Daybreak, Tractor Meals, Summer Harvest, and Sunday Picnics. Recipes include loaded oatmeal with black currant blueberry jam, cottage bread, summer goddess walleye, farmers market panzanella, Swede Hollow meatballs, and cherry-glazed madeleines. As you read, learn from farmers' real-life stories, showcasing the daily rhythms, struggles and triumphs of farming in Minnesota.
Available wherever books are sold or scan the QR code to order direct.
The relationship between a farmer and his or her land is intimate. Ben has walked his fields hundreds of times. He knows them by heart, how they look and sound different from one hour, day, or season to the next. Life as a farmer has cultivated within him a hyperawareness, tuning him into the smallest details of the natural world easily missed by the average eye. This ability allows him to see, feel, and sense everything happening in his fields - how the soil on a dewy morning differs from the feel of soil later in the day, how the symphony of insects grows louder each hour as the day wakes up, how the rustle of wheat shifts with the winds and how his crops have changed since the day before.
- Sunrise on Ben Penner Farms Daybreak Chapter
" 12
LUCIA'S BRAISED POT ROAST with Roasted Root Vegetables
2008-2009: Chef Lucia Watson, Lucia's in partnership with Hidden Stream Farm
Serves 8
Ingredients
For the roast:
3-4 pounds beef chuck roast
kosher salt
freshly ground pepper
¼ cup olive oil
1 cup diced carrots
1 cup diced celery
1 cup diced onion
½ cup red wine
Directions
For the roast:
3 tablespoons tomato paste
1 teaspoon chopped fresh thyme
1 teaspoon chopped fresh parsley
1 teaspoon chopped fresh rosemary
1 head garlic, top ½ inch removed to expose cloves
6-8 cups beef or chicken stock, or combination
For the roasted root vegetables:
6 cups of assorted root vegetables, cut as desired, but into similar size pieces (carrots, parsnips potatoes, rutabaga, celery root)
½ cup olive oil
kosher salt
freshly ground pepper
place into an oven set at 300°F for the same amount of time. Meat should fall apart when done.
1. Season both sides of meat generously with kosher salt and pepper.
2. Heat olive oil over high heat in a heavy pot until almost smoking. Add roast and brown on all sides. Remove from pan and set aside.
3. Lower the temperature to medium high. Add carrots, celery and onion and cook for about 5 minutes.
4. Add red wine and cook about 5 more minutes.
5. Add tomato paste, thyme, parsley, and rosemary. Stir. Add garlic and enough stock to just about cover roast. Bring to simmer then reduce heat and cook on stovetop, covered, for 3-4 hours. Alternatively,
6. Remove meat from pot and strain liquid. Discard vegetables. Return liquid to heat and cook over moderate heat until it thickens. Return meat to pot to rewarm. Gently pull apart and serve with root vegetables.
For the roasted root vegetables:
1. Preheat oven to 425°F.
2. Toss vegetables in olive oil, salt, and pepper on a sheet pan. Roast about 25 minutes until tender and caramel brown.
Find local beef at MinnesotaGrown.com/Beef
13
August Sept October Sept August Sept October August August Sept Sept October October L F F K D C E J G August Saucin' Chunky or smooth? Smooooth What month is it? Somewhere in the middle Find me in the kitchen Pie, please I like my pie like pudding Chunky, apple pieces visible I want to see apple slices The sweeter, the better Eat, eat, eat Fall apart in mouth or holds its shape? Sweet or sour? I like my apples tart What month is it? August August Sept Sept Sept October October October What month is it? What month is it? Sauces or pies? October
A Cortland G RiverbelleTM C First Kiss® I Sweet Sixteen E Honeycrisp K Regent B Fireside H State Fair D Haralson J Sweet Tango® F McIntosh L Zestar!® Pick Your PERFECT MINNESOTA GROWN APPLE What month is it? Use Sugar Naturally sweet apple Lots of added sugar, or let the apple do the work? What month is it? What month is it? What month is it? J L F K F A E B C H H J I K G 14 Find Minnesota apples near you at MinnesotaGrown.com/Apples
Baking or Eating?
BAKED WINTER SQUASH WITH APPLES
Ingredients:
1 1/2 pounds uncooked winter squash, peeled & cut into cubes
1/2 pounds fresh cranberries (optional)
2 to 3 apples, chopped
1/4 cup raisins
Juice & grated peel of 1 small orange
1 1/4 tablespoon maple syrup (or honey)
Dash each of salt & cinnamon
Directions:
Preheat oven to 350oF. Combine squash, cranberries, apples and raisins in a small buttered casserole dish. Combine juice, peel, syrup and salt, and pour over squash mixture. Lightly dust with cinnamon, cover, and bake until squash is tender, approximately 30 to 45 minutes.
Minnesota Grown member Big River Farms is a program of The Food Group, farming in Marine on St. Croix. The program offers land and resource access, organic agriculture education, and market access to BIPOC, female, and New American farmers. Their Community-supported Agriculture (CSA) program offers consumers the opportunity to support their mission of building a more just and equitable local food system while enjoying organic vegetables fresh from the farm each season. Learn more about Big River Farms at thefoodgroupmn.org/farmers.
15
ROASTED PUMPKIN SEEDS
Don't throw out those pumpkin seeds! Pumpkin seeds are high in minerals and omega-3 fatty acids, making them a healthy and tasty snack. They also make a great crunchy garnish for soups, salads, or hotdishes. Customize the seasoning mix to fit your taste or intended use!
Ingredients
1 ½ cups fresh pumpkin seeds (can be from pie pumpkins, decorative pumpkins, squash, or a mixture)
2 teaspoons melted butter or cooking oil of your choosing Salt, to taste
Garlic powder, to taste
Cayenne pepper, to taste
Directions
1. Separate seeds from pulp, rinse thoroughly to try to remove as much flesh and fibrous material as possible.
2. Make a salty brine using 1 tablespoon of salt for every 4 cups of water. Place cleaned pumpkin seeds in brine and soak for 12 to 24 hours. This step helps give your pumpkin seeds a perfect crunch when roasted.
3. Preheat oven to 300°F.
4. Drain pumpkin seeds in a colander and then dry thoroughly between layers of paper towels or clean kitchen towels. This will help ensure the seeds crisp in the oven. For extra crunch, you can even let the seeds air dry for a few hours before moving onto the next step.
5. Place pumpkin seeds in a large bowl. Add melted butter or oil and stir to coat thoroughly. Sprinkle with the seasonings of your choice and stir well to evenly distribute. Go easy on the salt, as the salt brine soak will add some saltiness to the seeds. You can always add more salt after baking, but over-salting is hard to fix.
6. Spread seeds in a single layer on a baking sheet. Bake 15-30 minutes until golden brown, stirring occasionally. Watch carefully to prevent burning. Cool and store in an airtight container.
16
Find local pumpkins at MinnesotaGrown.com/Pumpkins
At home
Be sure to keep your pumpkin out of extreme temperatures. If it is a hot fall day, consider putting it in the fridge. If the temp is near freezing, bring your pumpkin inside. When pumpkins freeze and thaw, they rot faster.
Keep your pumpkin out of direct sunlight.
Wait to carve, if possible. Pumpkins begin breaking down soon after they are cut. Though it may be tempting, avoid creating your artistic masterpieces more than a week or two before Halloween day.
PUMPKIN CARE 101 Decorative
Choosing your pumpkin:
Buy Minnesota Grown! This ensures that your pumpkin was picked recently and will hold up longer.
While at the pumpkin patch, look for pumpkins with blemish-free skin and a firmly attached stalk.
Go for pumpkins without soft spots, as this may indicate frost damage. The skin should feel hard on all sides.
Do not lift your pumpkin by the stem: use two hands to lift to avoid damaging the stem.
When decorating
Use petroleum jelly. Coating the exposed flesh with the jelly slows break down from air exposure.
For a longer lasting pumpkin, opt for paint when decorating.
Avoid using candles. Heat will only speed up decomposition. Consider battery powered lights instead. Use a wash to prevent bacterial growth. Look online to find easy recipes for pumpkin preservations washes made from borax, peppermint oil, and water. For best
and let it sit in the solution overnight. Use a preservation spray. After the initial wash, it can be beneficial to regularly spray the pumpkins to keep them from breaking down. Like the wash, this can be made from the same three simple ingredients (borax, peppermint oil, and water).
17
5 On-Trend Ideas for Your HOLIDAY DECORATIONS
Stardust Poinsettias
If your favorite decoration is anything that sparkles, Minnesota growers have the poinsettia for you! Stardust poinsettias are coated in a light glaze of glitter and are sure to catch everyone's attention at your next holiday party. They're eye catching on their own but adding some decorative birch poles and greens can take your display from eye-catching to show-stopping.
Assorted Greenery
Banish the drab whites and greys of winter by adding greenery all around your home. Mix bundles of greens like Port Orford cedar, incense cedar, and blueberry juniper to create center pieces, door swags, or festive wreaths.
Spruce Tip Pots
Greem Valley Greenhouse tells us spruce pots have exploded in popularity over the past few seasons. Green Valley takes freshly cut spruce tips and adds in a mix of greens. They also pop in a birch pole and either yellow or cardinal red dogwood for a spot of color and adorn with a few pinecones and a bow to finish the look.
Mini Trees
A tiny dwelling doesn't have to cramp your decorating style. There are several plants that work great for adding cheer as tabletop trees. Alberta spruce, lemon cypress, and Norfolk pine are all great choices that
can be decorated with miniature ornaments and micro string lights.
Want a festive small plant that also comes with a heavenly scent? Rosemary cones smell amazing and may even come in handy for those holiday recipes!
Painted Poinsettias
The holidays are a fun time to step-up your outdoor decorations! Two Minnesota Grown members - Bauer's Market & Garden Center, and Green Valley Greenhouse - shared their freshest tips for decorating this year. Find
According to Bauer's Market & Garden Center, painted poinsettias are a relatively new craze that adds a modern flare to a traditional holiday plant. Colors can range from bright blue to pale pink and even purple! !
your local Christmas tree farm at MinnesotaGrown.com/ChristmasTrees 18
For each tree harvested, Christmas tree farmers plant 1-3 new seedlings.
LIFE CYCLE
of a Minnesota Grown
CHRISTMAS TREE
As the trees mature, they release oxygen and absorb potentially harmful gasses like carbon dioxide and carbon monoxide from the air.
Trees will decompose and return nutrients back into the ecosystem, building soil health.
After the holidays, real Christmas trees can be recycled into mulch for gardens or woodchips for parks. Check with your city for pickup and recycling options.
Real Minnesota Grown Christmas trees travel shorter distances from the farm to your home.
19
SAVOR FALL HARVEST on the Great River Road
Minnesota is proud to be the birthplace of Mighty Mississippi. But did you know there is a scenic roadway that runs along the river's entire length?
The Great River Road follows the course of the Mississippi River through ten states offering a bounty of river stories and experiences. Minnesota's stretch of the Great River Road spans 565 miles, 43 communities, 20 counties, three tribes and six unique destination areas.
Each fall, the Minnesota Mississippi River Parkway Commission celebrates Drive the Great River Road Month, encouraging Minnesotans to get out and enjoy all this scenic roadway has to offer.
Minnesota Grown has teamed up with the Parkway Commission to help you celebrate Minnesota's abundant fall harvest along the banks of the Mississippi. Minnesota Grown boasts over 200 local farmers' markets, orchards, wineries, and more within 10 miles of Minnesota's Great River Road! Use the Minnesota Grown layer of the Great River Road interactive trip-planning map at to find them all.
The Great River Road page of our website also highlights farms, markets, farm-to-table restaurants, parks, scenic points, commercial districts, lodging options and more along the Great River Road from the Headwaters of the Mississippi in Itasca State Park all the way to the Southeast border with Wisconsin & Iowa.
Try out one of our sample itineraries, order a road trip kit, and join us each September to celebrate the bounty of Minnesota's fall harvest along the banks of the Mississippi.
Plan your trip with the interactive planning map, including a Minnesota Grown layer with over 200 farms and markets at MNMississippiRiver.com Find sample fall harvest-themed itineraries for each region of the road at MinnesotaGrown.com/Great-River-Road
20
21
The Minnesota Grown
Experience
What is Minnesota Grown all about? We connect excited customers (you!) to Minnesota farmers, farmers markets, and other food producers selling local.
For us, it's all about sharing the diversity, quality, and availability of foods and other agricultural products grown and raised by the 1,300 members who are proud to be Minnesota Grown across the state.
When you spot the Minnesota Grown logo, that food or item was at least 80% grown or raised in Minnesota!
Living Local will re-ignite your love of local foods through seasonal, mouthwatering recipes and the latest info on what is in-season, starting with this fall-themed issue.
Our online directory at MinnesotaGrown.com will help you find farms and markets near you to get your hands on quality Minnesota Grown products and support local producers.
Share your love for local by using #MNGrown on Facebook or Instagram. Find your farmer
https://minnesotagrown.com/