COMMUNITY NEWS Something To Think About Making the Abiqua safe for the steelhead – Page 8 Vol. 20 No. 1 Serving Mt. Angel, Silverton, and Scotts Mills January 2023 PRSRT STD US POSTAGE PAID PORTLAND OR PERMIT NO. 854 POSTAL CUSTOMER ECRWSS Our Town P.O. Box 927 Mt. Angel, Or 97362 Your Health Where have all the doctors gone? – Page 4 Sports & Recreation New hoops coaches take their shot – Page 20 Science, culture & manatees – Pages 17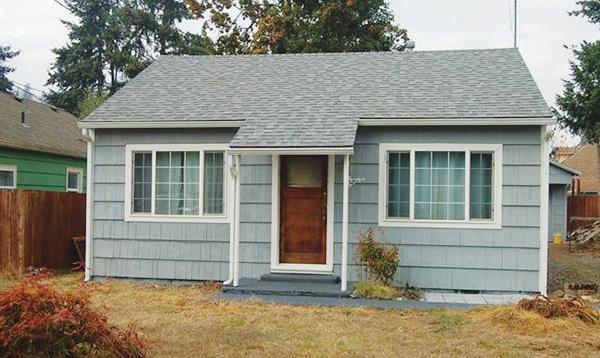 2 • January 2023 ourtownlive.com Facebook.com/OurTown.SMASM LICENSED IN OREGON AND SERVING YOU FROM OFFICES IN SILVERTON, NEWBERG AND M c MINNVILLE 216 E. Main St., Silverton • Office: 503-874-1540 www.TheBellaCasaGroup.com Buy. Sell. Be Happy. $799,000 Investors.
acres, 2 measure 49 homesite, approval for
buildable.
acres buildable.
$848,000 29 acres of Ag land with 2 bedroom, 1 ba. 1254 sq. ft. vintage home. Pudding River frontage, 28x30 Shop with 220 electric, perfect for Ag or livestock. 6262 Silverton Rd. NE Salem. MLS#798227 $845,000 157 acres, Ridge Top farm, valley views, 1696 sq. ft home, needs TLC, barn, shed, pasture. 42820 Mount Pleasant Dr., Scio. MLS#794561 $824,000 108.45 acre farm, 1 BD, 1 BA. home, pastoral views! 63 acres planted in grass seed plus timber land. 33950 Bellinger Scale Rd., Lebanon. MLS#794268 $775,000 Renovated, single level home, 4 bd, 2ba, 2437 sq ft, on 1.02 acres. Mt Hood Views! 16826 Butteville Rd. NE, Woodburn. MLS#791368 ACREAGE $649,000 Renovated & updated Craftsman Home, 4 bed, 2 ba. 2784 sq. ft. 30x40 shop, Custom fence & gates. 295 Cleveland St, Mount Angel. MLS#793598 $649,000 Beautiful renovated Craftsman Home, 4 bd, 2 ba.1900 sq ft. on 1.30 acres. Outstanding Valley Views! 14448 Evans Valley Rd. NE, Silverton. MLS#792811 $625,000 3bd, 2 ba. home on 2.230 acres. 2 shops, barn, 3 separate pastures, fenced. sm. orchard. 35267 S. Acer Ln. Molalla.
$535,000 3 bed, 2 ba. vintage home, on 4.41 acres. farm bldg. / 2 stalls, valley views on the edge of Silverton. 15056 Quall Rd., Silverton.
$298,000 Excellent value! Ideal starter home, 2bed, 1 ba. 764 sq ft. Nice shop, near Silverton pool & park.
NEW! $650,000 Under Contract 54.20 acres of prime farm ground. Buildability subject to Marion County Income Formula. Across from 437 Victor Point Rd., Silverton. MLS#796014 $645,000 3.85 acres. Prestige Estate property, path of progress potential. 835 Grouse St. NE, Silverton. Sellers will consider carrying a contract. MLS#770597 $555,000 114 acres buildable, Valley views! Standard septic approved. Quality Dory & Nekia soils. 42480 Mount Pleasant Dr., Scio. MLS#794562 $397,000 27.50 acres, creek, 30-year old timber. Excellent investment. Crooked Finger Rd. Scotts Mills. MLS#785744 $365,000 2 acres buildable homesite, views! Approved for standard septic & well. 7685 Dovich Ln SE, Turner. MLS#778883 SOLD! $335,000 Bare land. Buildable 4.66 acre parcel, Valley views! Dividable, potential for 2 homesites. next to 15056 Quall Rd., Silverton. MLS#799731 NEW! $335,000 Wooded 5 acres buildable/ septic approved, Marketable Timber, Option for seller financing. El Romar Dr., Scotts Mills. MLS#799939 $285,000 3.080 acres, private building site in city limits, maybe dividable. SW exposure. Standard Ave., Brownsville. MLS#777782 NEW! SOLD! Joe Giegerich Broker 503-931-7824 Dana Giegerich 503-871-8546 email: JoeGiegerich01@gmail.com May the New Year bring you happiness peace , and prosperity. Wishing you a joyous 2023! Joe & Dana Giegerich Under Contract
64.41
two 5-acres also
Remaining 54.41
Kingston-Lyons Dr., Stayton. MLS#788228
MLS#796779
MLS#799863
50x145 lot dimension. 108 Cowing St., Silverton. MLS#799081
Free Weekly Drop In Activities
Bridge: Mondays 10am
Poker: Mondays 12:30pm + Tuesdays, Jan. 3 & Jan. 17 (due to holidays)
Pinochle: Tuesdays / Fridays 12pm
Knit Wits: Wednesdays 10am
Open Art Studio: Wednesdays 1pm
Crafts: Thursdays 10am
Bingo: Thursdays 2pm 1 per card or 3/$2 'Sew What' Quilting Group: Fridays 11am Ukulele Song Circle: Fridays 1pm
Ancestry Detective Meeting: Tuesday, Jan. 10 a 10am
SASI Board Meeting: Tuesday, Jan. 10, 5pm. RSVP 503-873-3093. Public
Services & Advice
Facebook.com/OurTown.SMASM ourtownlive.com January 2023 • 3 Your Health Where did all the doctors go? ............... 4 Something to Think About Emotional resilience training ............... 6 Steelhead projects completed in Abiqua Creek ....................................... 8 Civics 101 Pfau appointed to Mt. Angel council ..... 10 Mount Angel uses new water meters .. 10 Civic center project behind schedule ... 11 Datebook........................... .12 Something to Do Autry to speak at MLK's 20th ............. 14 Legal Matters Vandal strikes Christmas tree ............ 15 DUII incident caught on camera ......... 15 Something For The Soul A retreat to find joy in the new year .. 16 Something Fun Science students go to Belize ............. 17 Passages .......................... ...18 Sports & Recreation New hoops coaches take their shot ..... 24 A Grin At The End...........26 Marketplace....................27 On the Cover Summer tour of Belize includes manatee observation and other science projects. MANATEE © WRANGEL / 123RF.COM TEXTURE © GADOST / 123RF.COM Contents SILVERTON AREA SENIORS, INC. Masks are optional, per personal choice. Hospice Overview with Signature Hospice: Tuesday, Jan. 17 at 4pm Veterans Service Office Representative: TBA Thursday. 9am. Walk-ins welcome. RN Foot Care: Tue & Wed by appointment only Clubb Massage: Wednesdays by appointment only Relfexology: Thursdays by appointment only Silverton-Mt.
Angel Women's Connection Luncheon
Thursday, Jan. 12 at 1pm. RSVP please. 503-999-2291
Out Club:
All seniors invited! Order off menu,
by
Dine
Thursday, Jan. 5 at 6pm. Meeting at Oso in Silverton.
pay independently Call 503-873-3093
5 p.m. to carpool. Monthly Member Birthday Party: Friday, Jan. 6 at 10am Garden Club: Tuesday, Jan. 3 at 2pm
welcome. Exercise, Dance, Movement Once a Month Peaceful Heart – Kirtan Meditation: 4 p.m. Mondays Simple Qigong Set to Music: Senior Center: 9:45am, Tues/Thur, $8 (first class free) Exercise Class: 9:30 am Mon / Wed (new day!) / Fri Free for members / $5 for nonmembers (donations gladly accepted) This Month silvertonseniorcenter.org Free unless noted JANUARY 2023 PROGRAMS Let's Dance Saturday, Jan. 7, 2023 • 6 - 9 pm Start the New Year on the right foot by Dancing! '70s & '80s Dance Music $5 admission at the door… All Ages Welcome! Light Refreshments & Door Prizes Too! Senior Center Closed Mondays, Jan. 2 & Jan. 16. Our Town P.O. Box 927 Mount Angel, OR 97362 401 Oak St. Silverton, OR 97381 503-845-9499 ourtown.life@mtangelpub.com ourtownlive.com Our Town mailed free to residents and businesses in the 97362, 97375, 97381 zip codes. Subscriptions for outside this area are $48 annually. The deadline for placing an ad in the Jan. 15 issue is Jan. 5 Thank you for spending time with Our Town. Your comments and suggestions are always welcome. Jim Kinghorn Advertising Director Paula Mabry Editor & Publisher
Williams Office Manager
Beckner Custom Design
Bettoli-Lotten Designer & Copy Editor James Day Sports Editor & Reporter Janet Patterson Distribution Melissa Wagoner Reporter Stephen Floyd Digital Editor & Reporter Sara Morgan Datebook Editor Correction
the article,
Debt,"
Our
was
Our
DeeDe
Steve
Tavis
In
"RIP Medical
printed in the Dec. 15, 2022 edition of
Town John Dallum
incorrectly referred to as a former Oregon Senator and House Representative when in fact he is a former member of the State House.
apologies for this error.