World of
CONTENTS
INTRODUCTION
About Key facts
100% Commitment
MATERIALS MATTER
PRODUCTS
Pool Furniture
Lounge
Dining
Bistro & Balcony
Bar Shade
Sofa & Sectional
CUSTOM DESIGN
PROJECTS
CONTACTS
ABOUT
MAMAGREEN furniture is designed for a luxurious casual lifestyle, where mind and body relax. Constantly evolving collections are developed to highly exacting standards, for maximum comfort and performance.
MAMAGREEN furniture is manufactured using a majority recycled or recyclable materials. More than 90% of the teak is carefully sourced from abandoned buildings, with the remainder coming from sustainably harvested teak. Selecting MAMAGREEN is making a conscious choice for style combined with durability.
Product concept, quality management, production process and materials selection all have the same goal: creating contemporary outdoor furniture, made to last in any outdoor environment.
KEY FACTS
Founded in 2007 Organization
Mamagreen LLC - showroom in Chicago & warehouse in Richmond, Va.
Mamagreen Pacific PT - factory in Semarang (Indonesia)
Ownership: Belgian / German / American / Swiss
Employees: 400 Market
High end residential | Luxury hospitality & commercial | Designers, architects & developers Specialized Retail | Specialized E-Commerce | Hybrid Profile
100% Outdoor Design
Mamagreen unique furniture pieces are designed to last in any outdoor environment
Making a Difference in Outdoor Design
Mamagreen is an innovative trend setter, using recycled teak and majority recyclable materials
Hospitality | Commercial | Residential
Mamagreen offers options for lounge, dining, pool, shade, bar, balcony and more Various styles and materials, suitable for any outdoor space
Custom Made Easy
Mamagreen is organized to offer customization fast and without errors
100% Commitment no excuses, only results
Committed to Quality
Unlike most other brands in the outdoor industry, Mamagreen has its own manufacturing facilities in Java, Indonesia. All furniture pieces are in-house produced by our 400 employees; customer service, design, development, and A-Z production teams work together under one roof.
Committed to Delivery
Streamlining and prioritizing quality and in-time performance, independent from outsourcing, is the core of Mamagreen's organization. Customer service and production planning teams get together and schedule each step, in detail, to ensure we deliver the orders accurately, as specified and in-time.
Committed to Values
We understand that expertise, in-time management and premium quality, outweigh the perceived benefit of low cost. Employees are valued as team members, growing together with the company and continuously improving the performance of the brand.
MATERIALS MATTER
Recycled Teak
MAMAGREEN masters the art of sourcing, repurposing and upcycling teak wood.
Teak
MAMAGREEN manufactures furniture pieces using sustainably harvested teak.
HPL
Italian manufactured High Pressure Laminate (HPL) is used for table tops in selected lines.
Metal
Most MAMAGREEN furniture pieces are built around a sturdy metal frame. All metal processing happens entirely in-house.
• Stainless steel 304
• Stainless steel 316 (marine grade)
• Galvanized Steel
• Aluminum Powder Coated
• Aluminum Ultra Durable Powder Coated
Textile | Webbing | Wicker | Rope
MAMAGREEN works together with the leaders in the performance textile and fibers industry.
• Sunbrella
• Ferrari
• Rehau / Viro
• Agora
PRODUCTS
PRODUCTS
Pool Furniture
Lounge PRODUCTS
Bar PRODUCTS
Dining PRODUCTS
Dining PRODUCTS
Bistro & Balcony PRODUCTS
Shade PRODUCTS
Sofa & Sectional PRODUCTS
Sofa & Sectional PRODUCTS
CUSTOM DESIGN
Custom made easy
Working daily with the design industry, we understand the uniqueness of each project. Mamagreen offers furniture for outdoor spaces and functions in a variety of styles, materials and colors. Supported by several easy to use tools such as photography, 2D / 3D drawings, tear sheets, and material samples, our well-trained technical department can create renderings, provide yardage and other material information. With access to a back catalog of more than 10 years, our customer service team can support balancing budget, install date, function and style.
The following are some specific requests for projects we have worked on during the years:
• Furniture developed for customers with special needs / ADA compliant
• Sectionals shaped to fit the form of a boat-deck
• Tailor-fit protective covers
• COM fabrics for specific design requirements
• Floor bolting for public/very high wind areas
• Furniture with increased weight for roof top use or cliff resorts
• Specific material requirements for extreme environments such as cruise ships / yachts
PROJECTS
HOTELS
AC Hotel San Antonio by Marriott International - TX (USA)
Ace Hotel New Orleans - New Orleans, LA (USA)
Archer Burlington (USA)
Arcsdale Resort & Bungalow by Hyatt (USA)
Aloft Sarasota (USA)
Archer Florham Park (USA)
Archer Hotel Austin (USA)
Andaz Scottsdale Resort & Bungalow by Hyatt (USA)
Beach Hotel (Australia)
Calabash Bay Lodge (Australia)
Chumash Casino Resort (USA)
Daydream Island Resort (Australia)
Dolce Hotel (USA)
Element by Westin Richmond (Australia)
Embassy Suites by Hilton Nashville – Nashville, TN (USA)
Grand Hotel Michigan (USA)
Hotel Deco XV (USA)
Hotel Urban (Australia)
Hyatt Place + Hyatt House Indy (USA)
Intercontinental Managua (Nicaragua)
Lido House Hotel (USA)
Mandarin Oriental (Turkey)
Mariott SOMA Mission Bay – San Francisco, CA (USA)
Melia Hotel & Resort - Bali (Indonesia)
Morrissey Hotel - Jakarta (Indonesia)
MOXY Austin by Marriott International – Austin, TX (USA)
Padma Resort - Bandung (Indonesia)
Padma Hotel & Resort Legian - Bali (Indonesia)
Padma Resort Ubud - Bali (Indonesia)
Quirk Hotel - Charlottesville, VA (USA)
Rama Residence Padma - Bali (Indonesia)
San Diego Marriott Mission Valley (USA)
Sedona Rouge Resort & Spa – Sedona, AZ (USA)
Sequoia Lodge | Mount Lofty House Adelaide Hills (Australia)
Sheraton Fisherman's Wharf (USA)
Six Senses Douro Valley (Portugal)
South Lake Union Hotel by Marriott – Seattle, WA (USA)
The Cosmopolitan (USA)
The Glen Hotel (Australia)
HOTELS
The Spa Hotel Healdsburg (USA)
The Westin Brisbane (Australia)
The Botanica Pesona Alam - Bogor (Indonesia)
The Drake Hotel – Toronto, ON (Canada)
TownePlace Suites by Marriott Nashville – Nashville, TN (USA)
W Hollywood (USA)
Wyndham Hotel & Resort (USA)
Viceroy Chicago (USA)
Villa Being, Tobago (Trinidad)
RESTAURANT & BEACH CLUB
Ballards Beach Resort – Block Island, RI (USA)
Boomarang (Vietnam)
Campbelltown Catholic Club (Australia)
Carlton Zurich Restaurant And Bar (Switzerland)
Chandon - Yountville (USA)
Crown Palmer - Townsville (Australia)
IMP Eating House 1849 - Hawaii (USA)
Egg Of The Universe Cafe & Yoga Studio (Australia)
El Patron - Sydney (Australia)
Funky Inner West Rooftop - Sydney Nsw - (Australia)
J Vineyards - Napa Ca (USA)
Jade Buddha Bar - Brisbane (Australia)
Maritim Distillery Restaurant & Rooftop Bar (Mauritius)
Mina Strip Steak - Waikiki, Hawaii (USA)
Panino Giusto (Hongkong)
PJ's Irish Pub - Parramatta (Australia)
Redwood Steak House - California (USA)
Southwater Kitchen - Chicago (USA)
Stanford Grill - Rockville (USA)
Tamalpie Pizzeria - California (USA)
The Chophouse (Australia)
Ulu Cliff House - Bali (Indonesia)
XXXX Brewery Alehouse Milton Qld (Australia)
YOLO - Ford Lauderdale (USA)
Turnberry Ocean Club - Sunny Isles Beach, FL (USA)
Prieta Beach Club – Peninsula Papagayo (Costa Rica)
Lake Chalet – Oakland, CA (USA)
Café del Mar (Angola)
VILLA, CONDOMINIUM & APARTMENT
24th Street Lic Apartments - Long Island, My (USA)
Broadstone Brickell Apartements - Miami (USA )
Cubuklu Vadi Konaklari (Turkey)
Demir Evler - Istanbul (Turkey)
Draper And Kramer, Incorporated- Chicago (USA)
Esprit Apartments - Marina Del Rey, Ca (USA)
Exclusive City Beach Residence - Perth (Australia)
Greystar Elan Powers Ferry – Atlanta, GA (USA)
Greystar Twin Lakes – Lakewood, CO (USA)
Hattat Villaları - Luce - Istanbul (Turkey)
Holiday Villa Gundogan - Bodrum (Turkey)
ICO Fairbourne Station Apartments - West Valley City, UT (USA)
ICO Station Parkway Apartments - Farmington, UT (USA)
LOFTS At River East - Chicago (USA)
Maralgo Acapulco (Mexico)
Metropolitan Park Apartements - Washington Dc (USA)
Misora Luxury Apartments - San Francisco Ca (USA)
Museum Park Place – Chicago, IL (USA)
Moye Residence – Honolulu, HI (USA)
Penthouse (Australia)
Presbyterian Aged Care – The Terraces (Australia)
Property Nsw - Foreshare House - The Rocks (Australia)
Roseland Residential Riverhouse 9 - Weehawken , NJ (USA)
State & Chestnut - Chicago (USA)
Stella Apartments - Marina Del Rey, Ca (USA)
Studio-H Landscape Architecture - California (USA)
The Desmond Apartment, Los Angeles, California (USA)
The Waverley - Toronto, ON (Canada)
UCR Dundee Residence Hall – Riverside, CA (USA)
Yali Atakoy - Istanbul (Turkey)
Zorlu Residence - Istanbul (Turkey)
The Residences at La Cantera – San Antonio, Texas (USA)
Mint Museum Residential Tower – Charlotte, NC (USA)
CORPORATE & GOVERNMENT
Continental Towers – Rolling Meadows, IL (USA)
Google Office (Singapore)
Green & Home Shop Rozelle - Sydney (Australia)
Innovation Office Park - Irvine, CA (USA)
Network 10 (Australia)
Property NSW – The Rocks - Sydney (Australia)
Southern Cross Austereo (Australia)
SRGA LP – Napa, CA (USA)
SurveyMonkey Headquarters - San Mateo, CA (USA)
Stony point fashion mall - Virginia (USA)
U60 - Sydney (Australia)
Whole Foods - Dallas TX (USA)
PLAZA, MUSIC & SPORT VENUE
Baker's Bay Golf & Ocean Club (Bahamas)
Bel Air Bay Club La (USA)
Greek Theatre – Los Angeles (USA)
Kangaroo Point - Brisbane Queensland (Australia)
Kew Golf Club - Victoria (Australia)
LCHC Fitness Center - Chicago - (USA)
Malibu Beach Club - Lombok (Indonesia)
Phoenix International Raceway – Phoenix, AZ (USA)
Playhouse Square – Cleveland, OH (USA)
Quil Ceda Creek Casino – Tulalip, WA (USA)
Target Field / Minessota Twins Stadium – Minneapolis, MN (USA)
Walsh Bay - NSW (Australia)
Woodside Health & Tennis Club - Kansas (USA)
UFC Campus – Las Vegas, NV (USA)
CRUISE
Golden Mist Yacht - Bodrum (Turkey)
MS Rigi (Switzerland)
MS Zug, Von Moos Sport (Switzerland)
MV Viking Star - Fincantieri (Italy)
MV Viking Sea - Fincantieri (Italy)
MV Viking Sun - Fincantieri (Italy)
MV Viking Sky - Fincantieri (Italy)
MV Viking Orion - Fincantieri (Italy)
MV Viking Jupiter - Fincantieri (Italy)
MV Viking Venus - Fincantieri (Italy)
Residential PROJECTS
Residential PROJECTS
Restaurants PROJECTS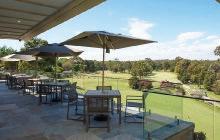 PROJECTS
Hotels & Restaurants
PROJECTS
Hotels & Restaurants
PROJECTS
Hotels, Resorts & Malls
Pools PROJECTS
PROJECTS
Beach Clubs
PROJECTS
Condominiums & Rooftops
Commercial & Public PROJECTS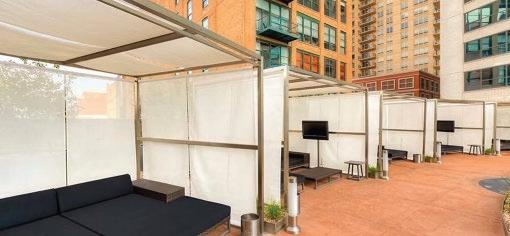 Marine PROJECTS
IMO Certified products available upon request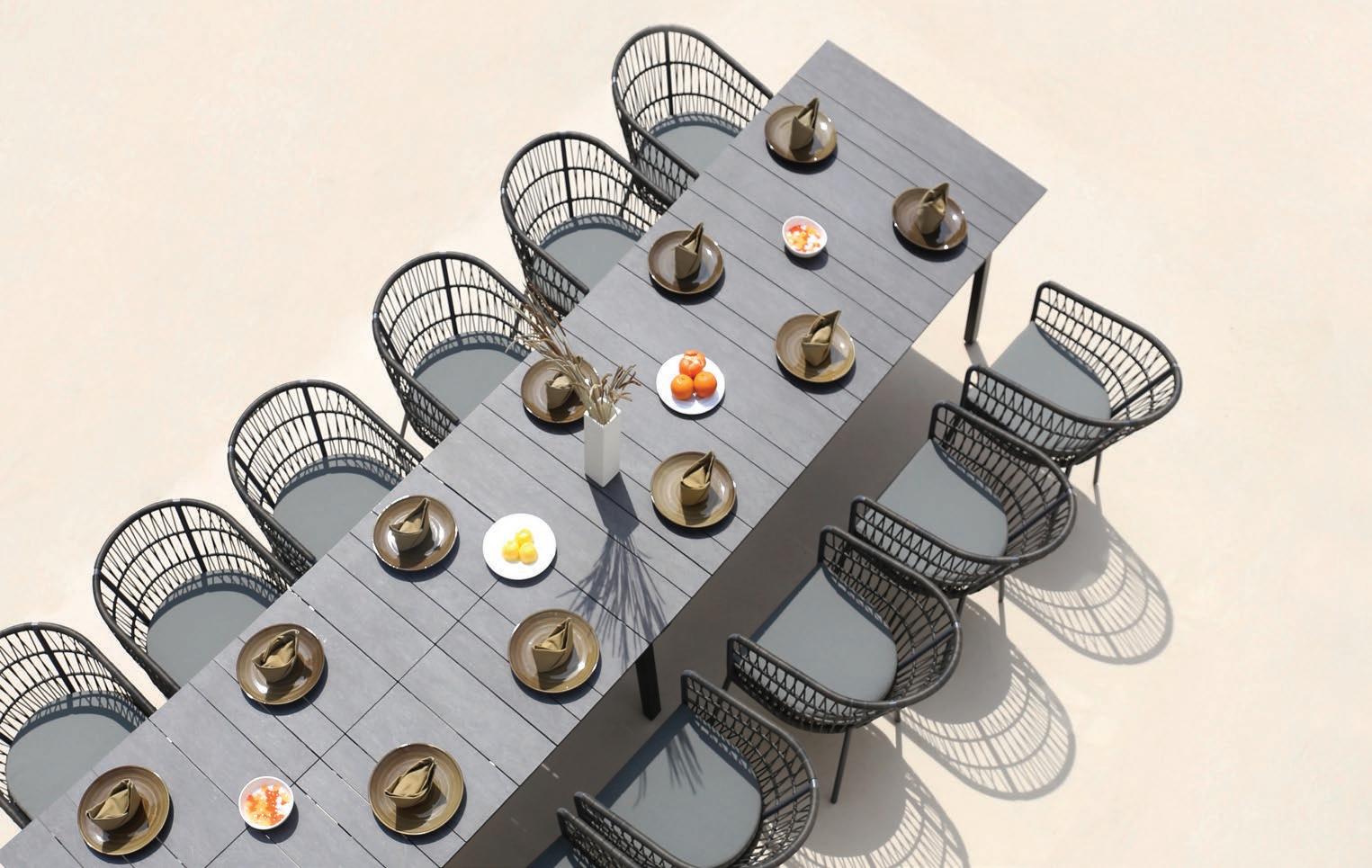 Contacts USA / Canada
MAMAGREEN Executive Office 2601 Maury Street, BLDG 26 Unit A Richmond, VA 23224 +1 804 562 3083 info@mamagreen.com
Managing Partner William Kruzel +1 312 953 3557 william@mamagreen.com
VP Of Sales
Mark Osborne +1 312 720 2332 markosborne@mamagreen.com
East Coast Sales Emily Timm +1 269 391 5911 emily@mamagreen.com
Operations Manager Connor Lachine 804 562 3083 connor@mamagreen.com
Account Manager David Edwards 804 562 3083 david@mamagreen.com
MAMAGREEN Flagship Showroom AmericasMart Building 1 Showroom #3-C-1 Atlanta, GA 30303 atlshowroom@mamagreen.com
CEO Vincent Cantaert +62 815 7707 249 vincent@mamagreen.com
MEXICO EXTERIOR CONCEPT
Julio Verne #19, Col. Polanco Chapultepec Ciudad de México, C.P. 11560 Tel: +55 5105 1202
Owner Alan Asher +55 5105 1202 alan@exteriorconcept.com
AUSTRALIA SLH | Lifestyle Curators 483 Balmain Road Lilyfield NSW 2040 Australia +61 2 9810 7002
National sales manager Jay Lawson jay@mamagreen.com.au
Director Damian Barry damian@slh.com.au
Director Sacha Bogatai sacha@slh.com.au
ASIA / REST Of The World
MAMAGREEN PACIFIC, PT
KIW – Jalan Gunung Kelir 11 50152 Semarang
Indonesia
APMEA Sales Manager
Gita Saraswati
+62 811 2805 2444
gita@mamagreen.com
Marine & Cruise
Enrico Wijono
+62 811 2660 248
rico@mamagreen.com
CEO
Vincent Cantaert
+62 815 7707 249
vincent@mamagreen.com
GERMANY / AUSTRIA / SWITZERLAND
ZEBRA Nord Gmbh
Muehlenweg 57, DE 26209 Hatten-Sandkrug Deutschland / Germany
Kai Nottbohm +49 4481 935314 k.nottbohm@zebra-moebel.de
ZEBRA Süd Gmbh
Ferdinand-Schneider-Str. 12, DE 36043 Fulda Deutschland / Germany
Thomas Wolf
+49 661 6004 15 t.wolf@zebra-sued.de
Blaser + Trösch AG
Hauptstrasse 78, CH 4625 Oberbuchsiten
Switzerland
Dominique Gross
+41 62 389 66 16 d.gross@bto-shop.ch
TURKEY
LUCE MOBILYA DEKORASYON
Mesrutiyet Mah.
Vali Konagi Caddesi 147/C
Sisli Istanbul 34365
Turkey
Birsel Toros
+90 0212 234 40 61 info@luce.com.tr