Your guide to Loudoun's Entertainment Scene Now MacDowell's Latest Album Pays Homage to Nashville Vet
BARNS OF ROSE HILL
ENRICHING LIVES THROUGH THE ARTS, EDUCATION, AND COMMUNITY
BERRYVILLE CELEBRATES
Throughout 2023, the Barns of Rose Hill will host programs and exhibits that celebrate the 225th anniversary of the Town of Berryville. Exhibits are free and open Tuesday - Saturday from noon to 3 PM, and during events.
EXHIBITS PROGRAMS
HISTORICAL EXHIBIT
ON DISPLAY: MAR 4–30
OPENING RECEPTION: MAR 4 | 3 PM
Exploring local history through a treasure trove of old images and memorabilia.
JURIED ART SHOW
ON DISPLAY: APR 1 – 29
OPENING RECEPTION: APR 1 | 3 PM
Showcasing the work of local artists.
LOCAL HISTORY LECTURE SERIES
EVERY SAT IN MARCH AT 1 PM Topics vary. Learn about our equestrian legacy, town zoning, and more.
PAINT & SIP NIGHT
WED, MAR 8 | 6–8 pm | $40
Paint a scene of the Rose Hill Park Gazebo in Berryville. Materials & one drink ticket included.
LIVE MUSIC
Q R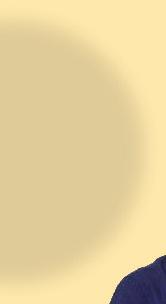 DOORS OPEN ONE HOUR BEFORE SHOWTIME | BEER AND WINE AVAILABLE FOR PURCHASE
ONE STREET OVER SAT, MAR 18 | 7 PM
TRADITIONAL IRISH
CONTACT + LOCATION
540-955-2004

95 Chalmers Court Berryville, VA 22611
JACOB JOLLIFF BAND
FRI, MAR 24 | 7 PM
BLUEGRASS
Q R MILE TWELVE
FRI, MAR 31 | 7 PM
BLUEGRASS
Come Hungry! BBQ available for purchase at Bluegrass & BBQ Series concerts.
LIVE MUSIC | FILMS | EXHIBITS | LECTURES, CLASSES, & WORKSHOPS | AND MUCH MORE! SEE WHAT'S COMING UP AT BARNSOFROSEHILL.ORG
2 GET OUT LOUDOUN MARCH 2023
HISTORIC BERRYVILLE, VIRGINIA
H
to be
at the
GET OUT LOUDOUN
Get Out Loudoun is distributed monthly to entertainment, tourism, and hospitality venues throughout Loudoun County. For the latest news on the music scene and other community events, go to getoutloudoun.com.
CONTRIBUTORS
Dana Armstrong Renss Greene
Jan Mercker
Norman K. Styer
ON THE COVER
Juliana
TO ADVERTISE
Susan Styer at 703-770-9723 or sales@loudounnow.com
getoutloudoun.com
Inside: 6 14
ON STAGE
The Sterling Playmakers take on a groundbreaking production of Lorraine Hansberry's "A Raisin in the Sun."
TUNES
Juliana MacDowell releases her third album as a tribute to late Nashville producer Bil VornDick following their five-year musical partnership.
HISTORY
20
Volunteers at the Balls Bluff Battlefield continue to unearth new lessons from the 1861 battle. The latest is a tale of the first Black combatant to fire at Confederate troops.
22
BEST BETS
Get Out Loudoun's top picks for March.
MARCH 2023 GET OUT LOUDOUN 3
MacDowell. Photo by Donnie Gray/Gray Area Photography
Photo by Norman K. Styer
Connor Smith, a volunteer park guide at Balls Bluff, talks about the actions of Lewis A. Bell, believed
the first Black American to fire a gun in support of the Union Army during fighting
Battle of Ball's Bluff during a Feb. 18, ceremony.
Contributed
Left: Loudoun native Janell Zurschmeide is co-founder of Dirt Farm Brewing, which opened in 2015.
Contributed
Above: Loudoun's cake queen Dana Alfahham with her family at her shop in the Villages of Leesburg.
Finding Their American Dream: Celebrating Loudoun's Women
BY VISIT LOUDOUN
March is Women's History Month—a celebration of the contribution of women to events in history and contemporary society. Women from all backgrounds have made a significant contribution to Loudoun, including in the growth of the county as a renowned food, craft beverage and tourism destination.
Women like Loudoun cake queen Dana Alfahham, who opened Dana's Cake Shoppe in the Village at Leesburg in 2020 and is now a wildly successful enterprise that employs an all-women team of 12 bakers, cake decorators and baristas. The shop recently expanded to offer baking and cake decorating classes.
"When I think of important women in my
life I think of my mother," said Alfahham, who studied cake decorating in Dubai before moving to Virginia after war broke out in her native Syria. "My mother was my inspiration. She baked for me all the time growing up and gave me my passion."
Alfahham didn't intend to have an all-women team in the shop—"it just happened like that!"—but she considers herself lucky to have them. "We work well together, and everyone is supportive and responsive, just like the Loudoun community." Meanwhile, her three children—all daughters—can be seen helping in the shop. "I hope they find their American Dream here like I did," she said. Out in western Loudoun, Janell
4 GET OUT LOUDOUN MARCH 2023
VISIT LOUDOUN CONTINUED ON 18
MARCH 2023 GET OUT LOUDOUN 5
Old Glory DC at Segra Field
Loudoun United at Segra Field
Polo in the Park at Morven Park
From polo to rugby and every sport in between, Loudoun is your destination for elite competition. Want to catch a game or an event? Scan the QR code! Score Big in Loudoun! #DCsWineCountry | #LoveLoudoun | #LoCoAleTrail
Hockey at Ion International Training Center
Morven Park
Loudoun United Ion International Training Center
Sterling Playmakers' 'A Raisin in the Sun'
BY JAN MERCKER
Representation matters. It's a running theme in Loudoun's arts scene this year, including the Sterling Playmakers' groundbreaking community theater production of Lorraine Hansberry's classic play "A Raisin in the Sun."
Director Lauren Baker has strong personal and artistic ties to the work.
"I've grown up with this play," Baker said. "My parents taught me from a young age the importance of African-American culture, arts, history … everything."
Baker's parents met during a 1970s production of the play in Baltimore when her mother, Shirlyn, was the director and her father, Calvin, was cast in the play.
Now, as a board member with Sterling Playmakers, Baker and her board thought the time was right to bring a play about an African-American family, written by an African-American playwright with a predominantly Black cast to Loudoun. The Playmakers production runs through March 5 in Sterling.
"I've always been a big believer in creating opportunity when I feel like there's not an opportunity," Baker said. "This type of show was probably the first that Playmakers was able to do with a predominantly AfricanAmerican cast. Stories like these sometimes get overlooked."
6 GET OUT LOUDOUN MARCH 2023
STERLING PLAYMAKERS CONTINUED ON 7
Be Still Photography
From left, Marguerite Driessen, Caleb Dawkins, Tyrus Sanders, Robin Lynn Reaves and Angela Whitaker star in Sterling Playmakers' production of "A Raisin in the Sun."
STERLING PLAYMAKERS FROM PAGE 6
Sterling Playmakers is partnering with the City of Fairfax Theatre Company, which will produce "Clybourne Park," Bruce Norris's Pulitzer Prize-winning 21st Century spin-off to "A Raisin in the Sun," following the Loudoun production.
"That's what I feel like community theater is all about. Representation matters," Baker said.
Hansberry's iconic play, which debuted on Broadway in 1959, is set on Chicago's South Side. It delves into divergent dreams and conflicts among three generations of the Younger family after the death of the family patriarch leaves a hefty life insurance policy. The play's well-known characters include Walter Lee Younger, his wife Ruth, sister Beneatha and mother Lena, known as Mama. Lena dreams of a new home in a better neighborhood in Chicago. Walter Lee wants to buy a liquor store and run his own business while Beneatha has her sights set on medical school.
Loudoun actor Robin Lynn Reaves, who plays Lena Younger, has appeared in several Sterling Playmakers productions. She applauds the company for using alternative casting (casting actors of color in traditionally white roles) in several recent productions but says the current production goes a step further.
"'Raisin in the Sun' is a Black story. It's written by a Black playwright about a Black family starring Black actors. That's extremely unique," Reaves said. "I applaud Lauren for stepping up and being part of the board and choosing this phenomenal story. … These are stories that this community has been wanting to be told. I hope that this is just a start of many, and I'm proud to be a part of it."
Newcomer Tyrus Sanders, who recently moved to Sterling from Montgomery County, MD, is cast as Walter Lee Younger.
"'Raisin in the Sun' is one of the first plays I ever read. It introduced me to theater
JUPITER THEATER COMPANY: THE SCARLET PIMPERNEL
The Scarlet Pimpernel, a classic adventure set in the French Revolution! Come follow Lady Marguerite Blakeney as she is blackmailed by a French secret agent into discovering the identity of the Scarlet Pimpernel, a British vigilante revered as a hero. As she navigates this intrigue, she simultaneously must find a way to recapture the heart of her husband—whom she loves despite his renowned idiocy.
Performances run March 9-12 at the Franklin Park Arts Center. For details and tickets, go to franklinparkartscenter.org.
STAGECOACH THEATRE CO.: LEGENDS AND BRIDGE
"Legends and Bridge," a play by C. Stephen Foster, is a comedy imagining former silver-screen legend Joan Crawford (matronly, washed-up, and pickled on spiked Pepsi) who invites Judy Garland (recently fired from her CBS TV show) and Bette Davis (bitter at no longer being the "Queen of Hollywood") up to her Manhattan apartment in 1964 to live with her as they work on a secret film project. Back-biting, catfights and skullduggery ensue. Throw in a young boy toy that
MARCH 2023 GET OUT LOUDOUN 7
ON STAGE CONTINUED ON 8 STERLING
ON STAGE
PLAYMAKERS CONTINUED ON 8
STERLING PLAYMAKERS FROM PAGE 7
as a whole but also to Black theater as well," Sanders said. "I do applaud Sterling Playmakers for moving into this diverse base of casting. This is a natural progression. Once I saw this opportunity, I just had to jump on it–the iconic role of Walter Lee."
The play's iconic roles have also drawn actors of color from around the region. Prince George's County, MD-based actor and singer Angela Whitaker has dreamed of playing Beneatha since seeing the classic 1961 movie based on the play. "This is a girl who really has a lot going for her," Whitaker said. "She's intelligent and she thinks differently. She seems to be pushed aside, but she doesn't let that deter her.
Fairfax County-based attorney Marguerite Driessen, a returning actor with Sterling Playmakers, has embraced the role of Walter Lee's wife Ruth Younger.
"Current events have contributed to my embracing her more than I would have five years ago. I identify with this person who has a dream, is at a place in life where she wants to protect her family," Driessen said. "It's hard to be hopeful for generations when we are in 2023 fighting battles I know my parents fought… [Raisin] is a timeless story of life in the struggle to hold onto hope despite hardship, despite disappointment–to try to forge a path to make things better if not for yourselves at least for your children. And that is something I so identify with and wanted to be part of."
Sterling Playmakers' production of "A Raisin in the Sun" wraps up March 3-5 at Seneca Ridge Middle School. Tickets are $18. For tickets and information, go to sterlingplaymakers.org.
STERLING PLAYMAKERS FROM PAGE 7
Bette brings home and a drunk Tennessee Williams and watch the comedy unfold.
The performance is produced by Maggie Swan and directed by Scott Olson.
Shows will be held on March 4, 11, 18 and 25 at 7 p.m. and at 2 p.m. March 5, 12, 19 and 26.
For details and tickets go to stagecoachtc.com.
A PLACE TO BE: THE GRUMPY BUNNY
A Place to Be will produce this free 40-minute family musical exploring messages of forgiveness, kindness and how to deal with grumpy feelings at the Village at Leesburg.
The play follows the Easter Bunny, who moves into a new neighborhood and finds his next-door neighbor to be the grumpiest bunny he has ever met. That does not stop him from trying to build a friendship and help his neighbor see the good things in life. A day before Easter, he awakens and finds that all of the world's Easter eggs have been stolen from his home. Together he and his grumpy neighbor go on a search to find the thief.
Performances run March 17-April 2. For reservations and details, go to aplacetobeva.org.
8 GET OUT LOUDOUN MARCH 2023
Coming to Town in March! 19 W Market St, Leesburg, VA (703) 777-1665 Tickets Available at: WWW.TALLYHOTHEATER.COM EVERY AVENUE WITH MAKEOUT, UNWELL THE OUTLAWS RIKI RACHTMAN'S "ONE FOOT IN THE GUTTER" TOUR 3/9 - DOORS 7:00PM 3/11 - DOORS 7:00PM 3/30 - DOORS 7:00PM 12/23 - DOORS 7:00PM BODEANS 3/12 - DOORS 7:00PM
2
3
4
5
9
Vineyards 39060
1 50 West
John Mosby Highway, Middleburg 50westvineyards.com
8 Chains North Winery 38593 Daymont Ln., Waterford, VA 8chainsnorth.com
868 Estate Vineyards 14001 Harpers Ferry Rd., Purcellville 868estatevineyards.com
The Barns at Hamilton Station 16804 Hamilton Station Rd., Hamilton thebarnsathamiltonstation.com
Bleu Frog Vineyards 16413 James Monroe Hwy, Leesburg bleufrogvineyards.com
Vineyard 18755
Bluemont
6 Bluemont
Foggy Bottom Rd.,
bluemontvineyard.com
Byrd Hwy., Round Hill bogatiwinery.com
7 Bogati Winery 35246 Harry
Estate Winery 2042 Burrland Rd., Middleburg boxwoodwinery.com
8 Boxwood
Breaux Vineyards 36888 Breaux Vineyards Ln., Hillsboro breauxvineyards.com
Bozzo Family Vineyards 35226 Charles Town Pike, Hillsboro bozwines.com 11 Cana Vineyards of Middleburg 38600 John Mosby Hwy., Middleburg canavineyards.com 12 Carriage House Wineworks 40817 Brown Lane, Waterford chwwinery.com 13 Casanel Vineyards 17952 Canby Rd., Leesburg casanelvineyards.com 14 Chrysalis Vineyards 39025 John Mosby Hwy., Aldie chrysaliswine.com 15 Corcoran Vineyards & Cider 14635 Corkys Farm Ln., Waterford corcoranvineyards.com 16 Creek's Edge Winery 41255 Annas Ln., Lovettsville creeksedgewinery.com 17 Crushed Cellars 37938 Charles Town Pike, Purcellville crushedcellars.com 18 Doukenie Winery 14727 Mountain Rd., Hillsboro doukeniewinery.com 19 Droumavalla Farm Winery 14980 Limestone School Rd., Lucketts droumavalla.com 20 Dry Mill Vineyards & Winery 18195 Dry Mill Rd., Leesburg drymillwine.com 21 Eagletree Farm & Vineyards 15100 Harrison Hill Lane, Leesburg eagletreevineyards.com 22 Endhardt Vineyards 19600 Lincoln Road, Purcellville endhardtvineyards.com 23 Fabbioli Cellars 15669 Limestone School Rd., Leesburg fabbioliwines.com 24 Fire y Cellars 40325 Charles Town Pike, Hamilton fireflycellars.com 25 Fleetwood Farm Winery 23075 Evergreen Mills Rd., Leesburg fleetwoodfarmwinery.com 26 Forever Farm & Vineyards 15779 Woodgrove Road, Purcellville foreverfarmandvineyard.com 27 Greenhill Winery & Vineyards 23595 Winery Ln., Middleburg greenhillvineyards.com 28 Hidden Brook Winery 43301 Spinks Ferry Rd., Leesburg hiddenbrookwinery.com 29 Hiddencroft Vineyards 12202 Axline Rd., Lovettsville hiddencroftvineyards.com 30 Lost Creek Winery 43285 Spinks Ferry Rd., Leesburg lostcreekwinery.com WINERIES 11 6 7 8 4 9 11 13 14 15 16 17 18 20 23 5 25 26 27 28 29 30 31 44 34 35 36 37 2 38 40 41 42 43 46 3 10 1 24 21 45 39 1 2 3 5 6 7 8 9 10 17 15 18 20 26 22 25 21 24 27 4 13 19 28 23 2 3 4 14 11 16 12 12 22 33 19 1 10 GET OUT LOUDOUN MARCH 2022 32
10
31 Maggie Malick Wine Caves
12138 Harpers Ferry Rd., Hillsboro maggiemalickwinecaves.com
32 October One Vineyard
7 Loudoun St., SW, Leesburg Octoberonevineyard.com
33 Old Farm Winery
23583 Fleetwood Road, Aldie oldfarmwineryhartland.com
34 Otium Cellars
18050 Tranquility Rd., Purcellville otiumcellars.com
35 Stone Tower Winery 19925 Hogback Mountain Rd., L'burg stonetowerwinery.com
36 Stonehouse Meadery
36580 Shoemaker School Rd., Purcellville stonehousemeadery.com
1 Adroit Theory Brewing 404 Browning Ct., Purcellville adroit-theory.com
2 B Chord Brewing Company 34266 Williams Gap Rd., Round Hill bchordbrewing.com
3 Barnhouse Brewery 43271 Spinks Ferry Rd., Leesburg barnhousebrewery.com
4 Bear Chase Brewing 33665 Bear Chase Ln., Bluemont bearchasebrew.com
5 Belly Love Brewing Company 725 E. Main St., Purcellville bellylovebrewing.com
6 Black Hoof Brewing Company 11 South King St., Leesburg blackhoofbrewing.com
7 Black Walnut Brewery 210 S. King St., Leesburg blackwalnutbrewery.com
8 Crooked Run Fermentations Central 22455 Davis Dr., Sterling crookedrunbrewing.com
9 Crooked Run Fermentations Market Station, Leesburg crookedrunbrewing.com
37 Sunset Hills Vineyard 38295 Fremont Overlook Ln, Purcellville sunsethillsvineyard.com
38 Terra Nebulo 39892 Old Wheatland Rd., Waterford terranebulo.com
39 Three Creeks Winery 18548 Harmony Church Road, Hamilton 3creekswinery.com
40 Two Twisted Posts Winery 12944 Harpers Ferry Rd., Hillsboro twotwistedposts.com
41 Village Winery 40405 Browns Lane, Waterford villagewineryandvineyards.com
42 Willowcroft Farm Vineyards 38906 Mount Gilead Rd., Leesburg willowcroftwine.com
BREWERIES
10 Dirt Farm Brewing 18701 Foggy Bottom Rd., Bluemont dirtfarmbrewing.com
11 Dynasty Brewing Company 21140 Ashburn Crossing Drive, Ashburn 101 Loudoun St, SE, Leesburg dynastybrewing.com
12 Flying Ace Farm 40950 Flying Ace Ln, Lovettsville flyingacefarm.com
13 Harper's Ferry Brewing 37412 Adventure Ctr. Lane, Hillsboro harpersferrybrewing.com
14 Harvest Gap Brewery 15485 Purcellville Road, Hillsboro facebook.com/HarvestGap
15 House 6 Brewing 4427 Atwater Dr., Ashburn house6brewing.com
43 The Wine Reserve at Waterford 38516 Charles Town Pike, Waterford waterfordwinereserve.com
44 Walsh Family Wine 16031 Hillsboro Rd., Purcellville northgatevineyard.com
45 Williams Gap Vineyards 35785 Sexton Farm Lane, Round Hill williamsgavineyard.com
46 Zephaniah Farm Vineyard 19381 Dunlop Mill Rd., Leesburg zephwine.com
21
22 Old Ox Brewery Middleburg 14 S Madison St, Middleburg, VA
23 Phase 2 Brewing 19382 Diamond Lake Dr, Lansdowne Phase2Brewing.com
24 Solace Brewing Company 42615 Trade West Dr., Sterling solacebrewing.com
25 Sweetwater Tavern 45980 Waterview Plaza, Sterling greatamericanrestaurants.com
26 The Craft of Brewing 21140 Ashburn Crossing Dr., Ashburn thecraftob.com
27 Vanish Farmwoods Brewery 42245 Black Hops Ln., Lucketts vanishbeer.com
28 Wheatland Springs Farm + Brewery 38454 John Wolford Rd., Waterford wheatlandspring.com
BREWERIES & WINERIES
1 Bluemont Station Brewery and Winery 18301 Whitehall Estate Lane, Bluemont bluemontstation.com
2 Hillsborough Brewery & Vineyards 36716 Charles Town Pike, Hillsboro hillsboroughwine.com
3 Notaviva Brewery and Winery 13274 Sagle Rd., Hillsboro notavivavineyards.com
4 Quattro Goomba's Brewery & Winery 22860 James Monroe Hwy., Aldie goombawine.com
Lost Barrel Brewing 36138
Mosby
Middleburg lostbarrel.com
Lost Rhino Brewing Company 21730 Red Rum Rd.
Ashburn lostrhino.com
Loudoun Brewing Company 310 E. Market St., Leesburg loudounbrewing.com
Ocelot Brewing Company 23600 Overland
16
John
Highway,
17
#142,
18
19
Dr., #180, Dulles ocelotbrewing.com 20 Old 690 Brewing Company 15670 Ashbury Church Rd., Hillsboro old690.com
Old Ox Brewery 44652 Guilford Dr., Ste 114, Ashburn oldoxbrewery.com
MARCH 2022 GET OUT LOUDOUN 11
Happenings
Summer's Coming: Tarara Concert Lineup Announced
The organizers of the Tarara Summer Concert Series have announced the performance lineup for its 24th season with tickets on sale.
Stilson's Themed Music Hour Debuts
Legendary DJ Cerphe Colwell is turning over his microphone at Music Planet Radio over to Stilson Greene every Thursday night for a special set of themed music.
The inaugural show in January featured a selection of songs dealing with UFOs, outer space and aliens. That was followed up by nights of train songs, and tunes celebrating the ocean, winter weather and country life.
Greene taps his experience as a rock band frontman and his vast record collection to curate the program— providing a deep dive into the music pool without genre limits. The goal is to introduce listeners to the streaming station to the work of songwriters who have written on the selected subject—including some they may be hearing for the first time.
The show streams Thursdays starting at 8 p.m. at musicplanetradio.com.
The Saturday evening concerts will kick off Memorial Day weekend and run through September—19 shows in all—on the outdoor stage at the Tarara Winery near Lucketts.
As usual, the season kicks off with a performance of '80s hits by The Reflex on May 27. It ends with The New Romance Sept. 30. In between, the lineup includes Def Leggend, Kelly Bell Band, The Classic Rock Experience, Doc Martin and the Flannels, The Legwarmers, HighNoon, White Ford Bronco, The British Invasion, Boat House Row, Groovalicious, So Fetch!, Gonzo's Nose, Amish Outlaws, Delta Spur, Slippery When Wet, Bruce In The USA, and 7 Bridges.
For tickets, season passes and more details, go to tararaconcerts.com.
12 GET OUT LOUDOUN MARCH 2023
Sterling's Axes and O's Hosts Capitol City Classic
BY RENSS GREENE
Sterling-based Axes and O's last month hosted the second annual Capitol City Classic, drawing the best axe, hatchet and knife throwers from across the county to compete for a $10,000 prize pool.
More than 100 world champions and local legends alike split a lot of wood across four days of intensive competition. This year, it was a reclassified as a World Axe Throwing League tier 1 tournament—the most competitive level of tournaments, awarding the most points toward
pro status and the ability to compete in the Pro League, comprised of the 128 top scorers in the world.
It was one of only five major axe throwing tournaments in the country for 2023. While they waited for their turn, competitors also had the chance to get a drink from the bar inside Axes and O's and to pick up some local wares from the Sip and Shop Makers Mart. Learn more about Axes and O's at axesandos.com.
MARCH 2023 GET OUT LOUDOUN 13
Photos by Renss Greene
The Capitol City Classic at Axes and O's in Sterling brought in world-class teams of axe throwers from around the country to compete for $10,000 in cash prizes.
Juliana MacDowell's New Album Honors Nashville Producer
BY DANA ARMSTRONG
After a five-and-a-half-year rollercoaster full of surreal highs and tragic lows, Americana singer-songwriter Juliana MacDowell is proud to approach the release of her third album: Big Old Yellow Moon.
She hopes the work will be a tribute to legendary Nashville producer Bil VornDick, who died July 5, at age 72.
MacDowell first met VornDick on Labor Day weekend in 2017, when Loudoun developer Hobie Mitchell heard her perform one evening at MacDowell's Brew Kitchen. He offered to send MacDowell's first album to one of his friends in the music industry.
The next day, MacDowell received a call
from VornDick asking her to set up a gig in Loudoun so he could see her perform.
VornDick was a nine-time Grammy-winning producer and 40-time Grammy nominee known for helping to launch the careers of bluegrass greats including Alison Krauss, Ralph Stanley, and Béla Fleck.
He also happened to be a Herndon High School graduate with strong ties to the Northern Virginia music scene.
In the 1970s, VornDick ran sound for Berryville's Watermelon Park Fest (now known as Watermelon Pickers Festival). Later, he moved to Nashville, graduated from the music-business program at Belmont University, and became one of the university's most prolific audio engineers.
14 GET OUT LOUDOUN MARCH 2023
Photo by Norman K. Styer
LOUDOUN TUNES
Juliana MacDowell performs with Mike Ault at her Feb. 17 CD release concert at the Barns of Rose Hill.
"It was kind of like a moment from 'The Godfather,'" MacDowell said of their first meeting. "[VornDick] was this important producer, and he was just sitting at this table [in MacDowell's]. I go over and sit down, and he's like, 'OK, you know why I'm here.' And I'm like, 'Yeah, listen to the music, right?' And he said, 'I'd like to work with you.'"
VornDick worked with the likes of Loretta Lynn, Trace Adkins, Bob Dylan, Dolly Parton, Don Henley, Vince Gill, Dierks Bentley, and countless others—and now that included Juliana MacDowell.
Soon they were working together in Nashville.
"I went down and stayed at Bil's house with him and his wife. That's the way he worked. He insisted on getting to know his artists. … He was fascinating. And he had so many stories to tell about his 40 years in Nashville—all these fun people he knew. It was really a beautiful time, but it was a terrible time. My marriage ended within a few months of meeting Bil VornDick."
MacDowell's divorce from her longtime husband left her reeling. But she said VornDick was kind and compassionate throughout the process, allowing her ample time to heal.
MARCH 2023 GET OUT LOUDOUN 15
Juliana MacDowell sits at Ocean Way Studio's Neve mixing board with the late Nashville producer Bil VornDick.
At left, MacDowell and VornDick pose with the recording band following a session at Ocean Way Studios.
MACDOWELL CONTINUED ON 16
MACDOWELL FROM PAGE 15
Over the next two years, MacDowell found herself writing many ballads, such as "You're Not Coming Back" and "One of A Kind." Working with other songwriters, she also reconnected to her fun side, dabbling in country pop with "Living for A Saturday Night" and swampy southern rock with "Light Me Up."
With these new songs, MacDowell booked her first recording day with VornDick at the infamous Ocean Way Studio in Nashville in November 2018. She recorded "Big Old Yellow Moon" alongside some of Nashville's top session players, including guitarist Chris Leuzinger (Garth Brook's touring guitarist) and keyboardist Jimmy Nichols (Carrie Underwood's recording session leader).
"We recorded seven songs on the first day. And then a year later—because it's a $10,000 day in Ocean Way, so it was a whole year later when I could afford the next day—we got six songs done," MacDowell said.
Because of the pandemic, MacDowell couldn't return to the studio to finish recording until late 2021. And then, another setback occurred as she was finalizing the album with VornDick.
"Bil started sending me some mixes that were like … what is this? What's wrong here? And then it was six months of what the heck is happening? This is a person I've grown to be really good friends with and love, but he's sending me some stuff that didn't make sense," MacDowell said.
"We didn't find out until July he had cancer. Undoubtedly, that impacted his work on my mixes in the month's prior."
MacDowell flew down to be with VornDick and his wife as soon as she could. In his hospital room, she played guitar at his bedside.
Bil VornDick died just four days after his diagnosis.
The last album he worked on was MacDowell's.
"He literally spent the last hours and days of his life frantically trying to help another
producer get my files and my work off of his computer so that this album could be completed," she said.
For all of these reasons, finally releasing "Big Old Yellow Moon" is a monumental feat for MacDowell. She completed the album with the help of her British/Key West producer and friend Ian Shaw, who worked to stay as true as possible to VornDick's intentions.
While memorializing a difficult chapter of her own life, MacDowell hopes even more that the album will pay tribute to the legacy of VornDick and the beautiful music—full of stories of resilience and life—they were able to create together.
"Bil's last words to me were: 'Jules, it's so important to me. Please, whatever you thought you owed me at the end, promise me you're going to spend it on PR because this is an album we did together. I'm very proud of it, and it deserves to be out there.'"
"You have to be so grateful for the opportunity to work with somebody like that because it's a whole other level. … We're very proud of this album, and I think it's beautifully recorded. I'm very excited to finally get it out there."
The album's official release is April 21, but MacDowell celebrated with a sold-out launch concert at the Barns of Rose Hill in Berryville last month.
For updates on "Big Old Yellow Moon" and MacDowell's performance schedule go to her website: julianamacdowell.com.
16 GET OUT LOUDOUN MARCH 2023
Loudoun's Attractions
LOUDOUN HERITAGE FARM MUSEUM
Travel through time to meet the 10 generations of Loudoun County residents who built this county and left their mark on the land. Exhibits include a schoolhouse, general store, Native American artifact display and the American Workhorse Museum Collection.
21668 Heritage Farm Lane, Sterling, VA 20164 (571) 258-3800 • heritagefarmmuseum.org
LOUDOUN MUSEUM
With a collection of more than 8,000 artifacts, the Museum tells Loudoun's story from pre-1600 up until today, with a selection of special exhibits featuring the history of Virginia Wine, the Early Republic era, and the County's role in the US Civil War, along with a timeline of Loudoun County history. Follow us on Facebook or Instagram for upcoming events and public programs!
16 Loudoun Street SW Leesburg, Virginia 20175 (703) 777-7427 • loudounmuseum.org
MORVEN PARK
Morven Park is a 1,000-acre historic estate on the edge of Leesburg that was home to Virginia governor and agricultural pioneer Westmoreland Davis. Tours of the Greek Revival mansion include 16th century Belgian tapestries, Spanish cassones, hundreds of silver pieces, Hudson River Valley paintings, and Asian treasures. The estate also features the Winmill Carriage Museum, the Museum of Hounds and Hunting of North America, formal boxwood gardens, miles of hiking and riding trails, and athletic elds.
17195 Southern Planter Lane Leesburg, VA 20176 703-777-2414 • morvenpark.org
OATLANDS HISTORIC HOUSE & GARDENS
The 415-acre Oatlands estate, owned by the National Trust for Historic Preservation, offers tours of the historic mansion, extensive gardens and outbuildings that include the oldest standing greenhouse in the South. Exhibits focus on the lives of the Carter and Eustis families who building the estate, as well as the lives of enslaved people who lived and worked there.
20850 Oatlands Plantation Lane, Leesburg, VA 20175 703.777.3174 • oatlands.org
MARCH 2023 GET OUT LOUDOUN 17
Check out
œ
Zurschmeide, co-owner with her husband Bruce of scenic Dirt Farm Brewing, is the first female Chair of the Virginia Craft Brewers Guild, a position she has held for three years.
"When we opened Dirt Farm in 2015, I didn't know what to expect," Janell recalled. "You think brewing is a male dominated space but it's not. It was refreshing to see so many women already in the industry such as Ronda Powell at Old 690 Brewing and Bonnie Branding at Wheatland Springs. I'm also fortunate that in our family business I work closely with my very creative female relatives."
Which brings us to the creative all-female led community collaboration that is Graffiti & Silk, the recently opened thrift store in Purcellville, proceeds from which go to the Loudoun based nonprofit Mobile Hope and its programs to empower homeless and atrisk youth and reduce food insecurity.
The brainchild of Mobile Hope Director of Development Allyson Ruscitella, the space is much more than a thrift store. The shop's volunteers enhance donated clothes into couture creations by embroidering items such as blue jeans with song lyrics or flowers and the store hosts unique programing such as Social Stitching (sewing and crochet gatherings for women) and The Storyteller series in which an invited guest tells a unique story. A recent speaker? Female treasure hunter Alison Sabul.
"Graffiti & Silk is honored to celebrate Women's History Month in Loudoun and the connection and empowerment of all women from diverse backgrounds," Ruscitella said.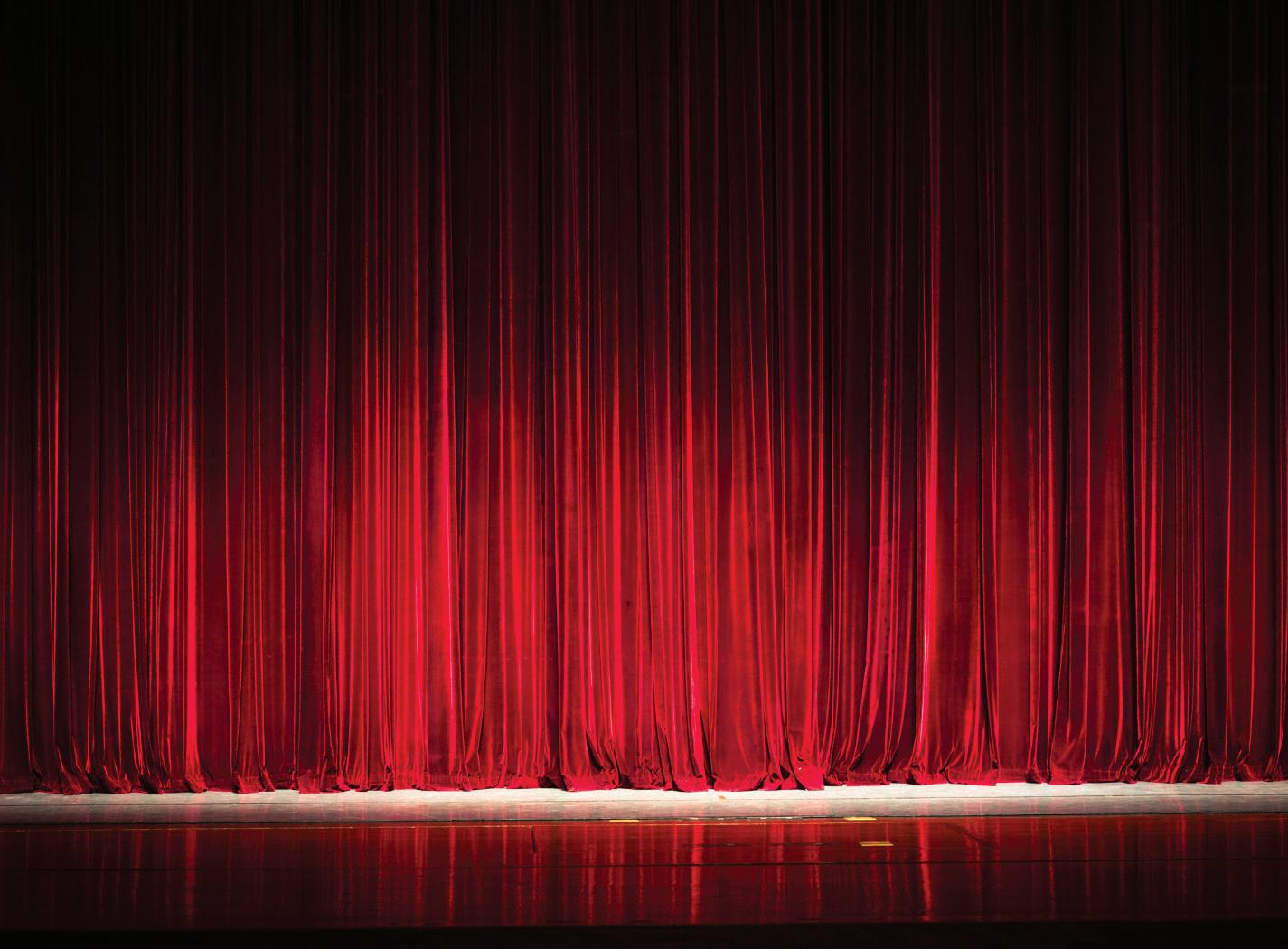 Now Showing
18 GET OUT LOUDOUN MARCH 2023 www.StageCoachTC.com 20937 Ashburn Road Suites 115 and 120 Ashburn, VA 20147 571-477-9444 Dearly Beloved and Departed - Murder Mystery February 10 at 6:30pm at Belly Love Brewing in Purcellville The Wizard of Oz - Family Musical Staged Performance January 21, 27, 28, Feb 3 & 4 at 7:00pm and January 22, 29 & Feb 5 at 2:00pm A Walk Through Motown (sort of) - Musical Cabaret Dinner Theatre Feb 11, 18 & 19 at 6:30pm at Oatlands in Leesburg Legends and Bridge - Staged Comedy March 4, 11, 18 & 25 at 7:00pm and March 5, 12, 19 & 26 at 2:00pm Into the Valley Below - Original Staged Play March 23, 24, 30 & 31 at 7:00pm ▪ Magic ▪ Improv ▪ Drag Cabarets ▪ Sketch Comedy Shows Check out more upcoming shows on our website! All performances at StageCoach Theatre in Ashburn unless noted.
Registration is open for After School Classes for ages 3-18
Here's to that.
VISIT LOUDOUN FROM PAGE 4
Check out
Loudoun's Dining
FORDS FISH SHACK
Consistently voted Loudoun residents' favorite place for seafood, Ford's offers fresh seafood in a family-dining atmosphere at three locations, as well as a catering arm and a food truck operation.
Ashburn-44260 Ice Rink Plaza, Ashburn, VA 20147 (571) 918-4092 • fords shshack.com
Lansdowne-19308 Promenade Dr., Leesburg, VA 20176 (571) 333-1301 • fords shshack.com
South Riding 25031 Riding Plaza, Chantilly, VA 20152 (703) 542-7520 • fords shshack.com
SPANKY'S SHENANIGANS
Known as one of the Loudoun's favorite bars, Spanky's Shenanigans is a popular destination from its morning breakfast menu to its ample roster of live music performers.
538 E Market St, Leesburg, VA 20176 (703) 777-2454 • spankyspub.com
LIGHTFOOT RESTAURANT
Inside an historic bank building in downtown Leesburg, the Zagat-rated Lightfoot provides both a ne-dining experience and a gathering place for locals. Executive Chef Ingrid Gustavson serves up American cuisine with southern and ethnic accents.
11 North King Street Leesburg, VA 20176 703-771-2233 • lightfootrestaurant.com
TUSCARORA MILL
Known by locals as Tuskies, the restaurant is located inside a restored 19th century grain mill in Leesburg's historic district. Offering everything from locally sourced ne dining to a casual bar experience, it's been a dining destination for more than three decades.
203 Harrison St SE, Leesburg, VA 20175 (703) 771-9300 • tuskies.com
MARCH 2023 GET OUT LOUDOUN 19

Taking Up Arms
First Shots Fired by Black Man in the Civil War Commemorated at Ball's Bluff
BY NORMAN K. STYER
The 76-acre Ball's Bluff Battlefield Regional Park has long been a destination for history buffs and nature lovers alike.
Located just northeast of Leesburg, the park includes more than seven miles of hiking trails, including a section of the 710-mile Potomac Heritage Trail.
It is the site of one of the largest Civil War engagements in Loudoun County. On Oct. 21, 1861, troops from the North and South clashed on a bluff overlooking the Potomac River, just three months after the 1st Battle of Bull Run. Visitors to the park will learn about the impacts of the Confederate victory that dealt an embarrassing political blow to President Lincoln.
Thanks to a corps of dedicated volunteers, the history lessons resulting from the battle continue to evolve. Last month, NOVA Parks and the Loudoun County NAACP added to the story.
The newest historical marker on the property pays tribute to Lewis A. Bell, believed to be the first Black American to fire a gun in support of the Union Army.
It's a story Connor Smith, a five-year volunteer park guide at Balls Bluff, has been telling visitors during his tours.
Bell was a free Black man who lived in Washington, DC. On Oct. 21, 1861, he was
20 GET OUT LOUDOUN MARCH 2023
Photo by Norman K. Styer
TAKING UP ARMS CONTINUED ON 21
NOVA Parks Chair Cate Magennis Wyatt and Loudoun NAACP President Pastor Michelle Thomas speak during the Feb. 18, ceremony honoring Lewis A. Bell, believed to be the first Black American to fire a gun in support of the Union Army.
LOUDOUN HISTORY
serving as an aide de camp to a Union colonel. During the chaotic battle, Bell picked up a rifle and joined in the fight—a stunning and illegal action by a Black man at the time. The Union Army lost nearly half its troops during the battle, including many, like Bell, who were captured and taken to a prisoner camp in Richmond.
NOVA Parks board Chair Cate Magennis Wyatt asked those gathered at the battlefield to step into Bell's shoes.
"In his shoes on this territory, he's considered chattel. And if captured, he would certainly be in chains or worse, of course, made an example for those who might consider taking up arms against their slavers but also in issues described by law. He cannot join the Union Army and fight for his own freedom, ironically, because of his race," Magennis Wyatt said.
"There's smoke, there's haze, and he has kind of choice to make. At his feet, there are rifles, which if he picks up, he could be imprisoned in the North for using. And if he's caught and tries to run, he could be lynched. So, what do you do in his shoes at that moment?" she asked. "He stood his ground. He picked up that rifle and he shot. He defended the Union troops, and he was captured."
"He did the right thing. And today, we do not only commemorate him as the first African American to take up arms to defend the Union in the Civil War, but we also honor him for inspiring us to always stand our ground and do the right thing," Magennis Wyatt said.
Smith noted that in 1861 slavery was still legal in northern states like Maryland and Black men were barred from service in the Union Army until President Lincoln issued the Emancipation Proclamation a year later. "Despite this discrimination, a free black man named Louis A. Bell managed to fight here alongside Union soldiers."
Smith said Bell's story was introduced by Balls Bluff historian James Morgan, in his book "A Little Short of Boats," which reported that Confederates noticed a Black man with military uniform standing armed in the ranks—"a provocation that was more than they could bear."
Smith's research helped complete Bell's story.
His actions were recorded in a Massachusetts regimental history and newspaper accounts document Bell being among the prisoners taken to a camp in Richmond and, later, among those released in a prisoner swap at Ft. Monroe.
Smith said that is where the trail ends, so far.
"While we do not yet have confirmation of his whereabouts after being released from a military prison, Lewis Bell's spontaneous service here is an early example of an African American contribution to the Union cause," he said.
"It's a dream come true to see the story that I tell on my tours memorialize the battlefield with this sign we dedicate today," he said.
Visitors can take advantage of weekend guided tours from April through November. Brochures are available year-round for self-guided walking tours. The park is located at the end of Balls Bluff Road in Leesburg.
MARCH 2023 GET OUT LOUDOUN 21
TAKING UP ARMS FROM PAGE 20
GO Best Bets
3.3.23
CASH UNCHAINED
Friday, March 3, 7 p.m. (doors)
Tally Ho Theater tallyhotheater.com
Take a journey back in time with a completecatalog presentation of the sights and sound of The Man in Black.
3.4.23
ALFRED YUN
Saturday, March 4, 7 p.m.
Franklin Park Arts Center franklinparkarts.org
Alfred Yun is an in-demand pianist who will be performing compositions by Thelonious Monk, bringing his love for Monk and deep experience with his repertoire to Franklin Parks Arts Center. Free admission.
3.10.23
SAM GRISMAN PROJECT
Friday, March 10, 7 p.m. (doors)
Tally Ho Theater tallyhotheater.com
The son of mandolin great David Grisman assembled this band to pay tribute to the music his father shared with Jerry Garcia.
3.11.23
MICHELLE HANNAN & ONE BLUE NIGHT
Saturday, March 11, 8 p.m.
Vanish Farmwoods Brewery vanishbeer.org
Michelle & Jason Hannan, a WAMMIEnominated duo based out of Frederick, MD, is one of the region's up and coming independent country acts.
22 GET OUT LOUDOUN MARCH 2023
3.24.23
DENNIS WAYLAND
Friday, March 24, 6 p.m
Vanish Farmwoods Brewery
vanishbeer.org
Dennis Wayland is a singer/songwriter and Nashville recording artist from Manassas, playing country, rock and blues.
3.31.23
CHRISTIAN LOPEZ BAND
Friday, March 31, 7 p.m. (doors)
Tally Ho Theater
tallyhotheater.com
The West Virginia native returns to the Tally Ho stage after releasing his third album, "The Other Side," in October.
MARCH 2023 GET OUT LOUDOUN 23 BEST BETS FROM PAGE 22 Find more best bets online at getoutloudoun.com