THE ARTFUL KITCHEN
Specialty store serves as still life gallery for local artist
Open floor plan with floor to ceiling windows. ML primary suite with spa-like bath & walk-in closet. 2 bedrooms plus theater room on walkout LL. Two level 12car heated garage & separate home office. Skjei TeamScott and Michele Skjei612-414-3213 LAKE VIEWS WITH DREAM GARAGE Fabulous 2-story home with 5Br/5Ba on a walk-out lot. Home has pond access is close to trails and walking distance to schools. Easy access to everywhere. Janet Banken 952-930-0330 Sharon Habeger 612-859-3216 TAMARACK NEIGHBORHOODMINNETONKA The moment you enter this meticulouslymaintained 5 bed, 6 bath custom two-story you'll appreciate the quality & craftsmanship adorned throughout this home. Set a block from Carver Beach on Lotus Lake and only 5 min from DT Excelsior & Chanhassen. The Hermann 952-475-4912Group BETTER THAN NEW - MTKA SCHOOLS Set on a quiet cul-de-sac with wooded views, this 5 bed, 5 bath home features well-appointed, spacious gathering and entertaining spaces on both the main & walkout levels. Located within walking distance to several parks, trails & Minnewashta Elementary. The Hermann 952-475-4912Group PERFECTION IN MTKA SCHOOLS
TCOmn.com
200,000We'reINSTRENGTHNUMBERS.thetrustedchoiceofoverpatientseachyear.
Urgent Care Open 8-8 Daily
Every 75 seconds a patient trusts us with their care. Whether you're a pro athlete or a weekend warrior, we're here to help after an injury strikes. Walk-in urgent care locations are open 8-8 daily. You don't need a referral or appointment. And, we accept all major health insurance. There's strength in numbers, and the numbers are undeniable.
1 Loose Nails & Staples 2 Cupping & Curling 5 Missing Shakes 3 Moss & Algae 4 Evil Critters Five signs your cedar roof may need some TLC The Cedar Roof Man STRAIGHT TALK FROM STEVE KUHL Let's face it. Cedar roofs look great but owning one is a little scary. "Has it been damaged by hail?" "Will it blow off in a storm?" "I hear something chewing up there!" But despite what you may hear, your cedar roof is still one of the most beautiful and long-lasting products on the market. The only catch is you have take care of it. That's where I come in. My free, written estimate includes a thorough analysis of your roof. Bringing over 25 years of experience to the table, I will evaluate its' condition to determine whether or not maintenance, repairs or replacement is the best option for you. Worst case scenario you get a free inspection from a true expert. Best case, we work our magic on your roof and add years to its lifespan. In fact, Kuhl's Contracting is looked to for the evaluation and restoration of cedar roofs by more insurance companies, home inspectors, realtors and architects than any other company in Minnesota. Not to brag, but we are pretty awesome. Don't take my word for it. Check out our talents at www.kuhlscontracting.com. Or ask around. We have probably done work for someone you know. Other Capabilities:KUHL •Asphalt, Cedar & Flat Roofing •Chimney & Masonry Repairs •Ice Dam Prevention •Siding & •RemodelingCarpentry After KUHLS CONTRACTING: 1515 SOUTH 5TH STREET, HOPKINS, MN • 952.935.9469 www.kuhlscontracting.com Giggle Manager Inventory Princess Hungry Hound Steve Kuhl's Motivation Task Force Owner, Dad, Wood Roof Geek I started this company in 1987. Since that time we have worked on thousands of homes around the Twin Cities. My approach to business has never wavered. Be honest, be reliable and do great work. As a result our list of happy clients grows daily. Call us today to schedule your free Before952-935-9469estimate:
EDINA DESIGN SHOWROOM 500 9 FRANCE AV S | 952 999 • 7720 | ISPiRI . com Inspiration Begins in Our Dign S howr LET'S CREATE YOUR DREAMS TODAY Dign S howr MN LIC. BC627402
STUDIOMDESIGNCENTER.COM 763.717.8500 Plymouth Lake Geneva
OUR FAMILY PROUDLY SERVING MINNESOTA'S 10,000 LAKES SINCE 1992 EST. 1992 BOAT SALES • PRO SHOP • SERVICE • STORAGE • FIBERGLASS REPAIR TWIN CITIES SERVICE CENTER / 260 STATE STREET NEW GERMANY, MN 55367 BAXTER SALES & SERVICE CENTER / 15779 EDGEWOOD DRIVE BAXTER, MN 56425 EXCELSIOR SALES / 720 GALPIN LAKE ROAD EXCELSIOR, MN 55331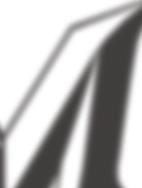 MAJOR RENOVATIONS | KITCHEN & BATH REMODELS | 2 ND STORY ADDITIONS #BC325555 952.944.9499 | LECYBROS.COM UNCOMPROMISING QUALITY. UNEQUALLED CRAFTSMANSHIP. UNMATCHED VALUE. Our award winning team has the knowledge and experience to help you with any renovation or new addition you may be considering. Call Andy Johnsrud 612.703.2253 MAJOR RENOVATIONS | KITCHEN & BATH REMODELS | 2 ND STORY ADDITIONS #BC325555 952.944.9499 | LECYBROS.COM UNCOMPROMISING QUALITY. UNEQUALLED CRAFTSMANSHIP. UNMATCHED VALUE. Our award winning team has the knowledge and experience to help you with any renovation or new addition you may be considering. Call Andy Johnsrud 612.703.2253 We feature quality Andersen products. "Andersen" and the AW logo are registered trademarks of Andersen Corporation. MAJOR RENOVATIONS | KITCHEN & BATH REMODELS | 2 ND STORY ADDITIONS #BC325555 952.944.9499 | LECYBROS.COM UNCOMPROMISING QUALITY. UNEQUALLED CRAFTSMANSHIP. UNMATCHED VALUE. Our award winning team has the knowledge and experience to help you with any renovation or new addition you may be considering. Call Andy Johnsrud 612.703.2253 feature quality Andersen "Andersen" and the AW logo are registered trademarks of Andersen Corporation. "Andersen" and all other marks where denoted are trademarks of Andersen Corporation. ©2021 Andersen Corporation. All rights reserved. Andersen® products rate #1 in quality and performance* –*2020 Andersen brand surveys of U.S. contractors, builders & architects CUSTOM HOMES | MAJOR RENOVATIONS | KITCHEN & BATH REMODELS
Our Passion! Life can take you to some unexpected places. No matter where you're headed – whether you're a firsttime homebuyer or excitedly seeking a lake house for family vacations, looking for something more manageable now that the kids are grown or moving out of state for work, investing in property for future generations or handling a loved one's estate – you deserve dedicated, hardworking, knowledgeable real estate agents you can trust to take care of you now and in the future. Virginia Antony and Erin Cook are your agents. Virginia Antony & Erin Cook are real estate liscensees affiliated in Minnesota and Wisconsin with Compass, a licensed real estate broker and abides by Equal Housing Opportunity laws. Erin Cook erin.cook@compass.com612.240.3441Realtor Virginia Antony virginia.antony@compass.com763.258.9999Realtor
Your Story is
lakeminnetonkamag.com
—Richard Schmid, excerpt from Alla Prima Letter Noteworthy the Town — Gallery Last Glance — Where Art Meets the Lake Gallery offers a friendly abode and versatile pieces. The Artful Kitchen Specialty store serves as still life gallery for local artist. Delicious Cookbook serves recipes that are "tasty and quick."
PAGE 32A Day
DEPARTMENTS of Life Bay creates art from pure nature. into Muskies lake waters cool, fishing can heat up. the Margin of Caring helps turn the Great Resignation into a great retention. and Conquer shares strategies on how to divvy up your perennials this fall.
26 — Widening
28 — Divide
FEATURES 32
15 —
50
TASTEMAKERS 52 — Abundantly
Tonka
Fountains
24 — Fall
56 —
47 — On
"Somewhere within all of us is a wordless center, a part of us that hopes to be immortal in some way, a part that has remained unchanged since we were children, the source of our strength and compassion. This faint confluence of the tangible and the spiritual is where art comes from."
38 —
22 — Water
Gardener
EmeottChrisPhoto:
SEPTEMBER 2022 IN EVERY ISSUE 12 — Editor's
As
Business
R.F. MOELLER Jeweler 50th & France ◆ Highland Park ◆ RFMoeller.com Celebrating Love Since 1951 The Byes Photo
LAKEMINNETONKAMAG.COM LAKE
Renée Stewart-Hester, renee@localmedia.co THE EDITOR
See what we're doing behind the scenes and around town! MINNETONKA MAGAZINE
FROM
12 September 2022 lakeminnetonkamag.com EmeottChrisPhoto:
One of Riley's paintings, Resting Rhubarb, reminds me so much of my childhood. Our backyard had an expansive rhubarb plant, and my mom would make pies and sauces from the deep pinkyred stalks. Not my favorite flavor, I'll admit. But Riley's painting? Now, that's my cup of tea.
At the time of my last visit, I was already planning this issue, which is devoted to Art, and one of the features, which is about The Abundant Kitchen and its inclusion of original still life paint ings by Patricia Riley in the Excelsior and Buffalo locations. The National Gallery has an exqui site collection of still lifes by the likes of Pieter Claesz, Willem Kalf and Luis Meléndez and many, many others. And viewing them only further ignited my excitement about writing the feature. Not everyone appreciates still life pieces, and that's understandable. My mother, who I've written about before in this space, was a talented painter. Her brushes and acrylics were nestled in among our crayons, coloring books and construction paper supplies in a kitchen cabinet. She loved to paint all sorts of subjects, but still lifes seemed to draw her in. Perhaps, that's why I feel such a connection to them, and when I visited The Abundant Kitchen and saw Riley's artwork, I felt like I found a little piece of home.
On the Cover Artist Patricia Riley, photo by Chris Emeott E arlier this year, I had the opportunity to visit Washington, D.C., and one of my sons. Talk about a full menu of things to see and do! When I'm there for any stretch of time, there are a few places that I enjoy visiting time and time again, and this includes the National Gallery of Art. (The Saint Louis Art Museum in Forest Park is also a favorite of mine.)
Viewing a particular work of art is not a one-time exercise. For me, repeated exposure to a piece always yields layered perspectives, revealing elements that I missed, or, perhaps, my per sonal circumstances have opened up new lines of thinking or levels of appreciation.
Until next month,
@LAKEMINNETONKAMAG @LMTKMAG
13 VOL. 18 NO. 4 lakeminnetonkamag.com publisher Susan Isay editor Renée Stewart-Hester managing creative director Renée Stewart-Hester managing editor Hailey Almsted digital editor Madeline Kopiecki copy editor Kellie Doherty staff writers Ava StaciMadelineDanielDiazHussKopieckiPerryMergenthalHillaryStreitberger contributing writers Hollie Blanchard Laurel Famigletti John Farrell III Rachael Perron Raela Schoenherr Kira Vanderlan editorial interns Emily Deutscher HannaPaigeMcDanielsSchuller editorial advisory board Mary Cornelius, Communications Specialist, Minnetonka Public Schools Laura Bray, board member, Friends of the Excelsior Library Michele Phillips, blogger, writer, photographer Jenny Bodurka, Minnetonka Community Education Natalie Webster, chief creator at Webster Effect Brooke Beyer, director of community events and marketing, Wayzata Area Chamber senior managing art director Sarah Dovolos art director Allison Nolden junior designer Jamie Klang lead staff photographer Chris Emeott production director Brittni Dye production manager Lisa Stone production coordinator Mimi Coz senior account executives Brooke Beise Cynthia Hamre Kathie Smith Sara Johnson LAKE MINNETONKA MAGAZINE 1125 BUCHANAN ST. NE MINNEAPOLIS, MN 55413 president Pete Burgeson SUBSCRIPTIONS Lake Minnetonka Magazine is published 12 times a year. Rates $25 for 12 issues. Back issues $8.95. To subscribe, please visit: localmedia.co For customer service inquiries, please contact hello@localmedia.co or call 612.208.6248. ©Local, LLC 2022. All rights reserved. CarrickTonkaBay.com info@CarrickTonkaBay.com 952.900.6887 Now leasing a wide range of one, two, and three-bedroom apartments and two-story direct entry townhomes. Everything at Carrick has been carefully considered to deliver the exceptional standard of comfort you deserve. An array of on-site amenities including a fitness center with sauna, clubroom, and an expansive outdoor terrace give you what you need to create your ideal retreat.
14 Moving Beyond Your Expectations Ellen DeHaven Coldwell Banker Realty 40 years as a Global Luxury Leader 612-817-5555 | Careeredehaven@cbrealty.comSales on Lake Minnetonka Replace. Repair. Restore. DecksGuttersWindowsSidingRoofing License #BC751852 The Fine Art Creatingof Exceptional Exteriors. For your complimentary consultation, connect with us: www.allstartoday.com952.295.3425
September 2022 lakeminnetonkamag.com
POSITIVE AFFIRMATIONS
Artist: Mel Tudisco Title: A Sense of Time and Kindness Scale: 36x60 Medium: Original Oil on Panel Hollie Blanchard is a founder and art concierge with The Art Girls. View more at artgirlsmpls.com. Art Girls Minneapolis @artgirls_mpls
FOR ME, STYLE IS A SELF-DEFINED APPROACH to how you furnish your home or choose the garments hanging in your wardrobe. Art can have many stylistic approaches, and you collect based on a subjective emotional response. Abstract is a form of art that allows the audience to see or feel many dif ferent responses. I love the way A Sense of Time and Kindness is uplifting with the use of warm, saturated colors. The artist puts so much thought into her pieces by organically and grace fully adding positive affirmations into the composition.
15 local tips, tidbits & insights NOTEWORTHY VIEW
Herbs are one of my all-time gardening favorites because most of them continue to grow and produce all season long. I've taken to growing more than I can use because I love their appearance; I even grow some herbs only for their blooms. Lav ender, creeping thyme, basil and sage often find their ways into my cut flower arrangements. Few dishes make it to my table without a sprig of one or another herb on top. Certainly, they have aesthetic appeal, but the core reason I grow herbs at home is for their fresh flavor— thyme for chicken, mint for lamb, dill for salmon and egg salad, and basil on everything! My favorite herb has always been rosemary. I use it in grain dishes, in chicken and lamb recipes, and with a surprising number of sweet foods, too. (Finely-chopped rosemary is an unexpected but tasty addition to a shortbread cookie.) It's es pecially beautiful and delicious with roasted grapes, which I love to serve on a flatbread with prosciutto, gorgonzola cheese and honey, or spoon over grilled salmon. I also make a Panna Cotta with Rosemary-Grape Compote that's a dinner party winner every time. Perhaps my favorite way to use rosemary is in a rosemary pesto. Made similarly to tradi tional basil pesto, you can serve it with feta cheese on crackers, on a lamb chop or burger and even with angel hair pasta and seared scallops.
16 September 2022 lakeminnetonkamag.com NOTEWORTHY
Rachael Perron, the culinary and brand director for Kowalski's Markets, specializes in product development/selection, culinary education and communications. Find more at Kowalskis.com.
MarketsKowalski'sPhotos:
TASTE Stop and Smell the Rosemary
17 Panna Cotta Rosemary-Grapewith Compote Serves 4 • ½ lb. red seedless grapes, halved • ¼ purecup Kowalski'shoney,divided • 4 lemontsp. freshly-squeezedjuice • 1 plusstem rosemary,moreforgarnish • 1 ½ cups fat-free plain Greek yogurt • ½ cup low-fat buttermilk • 1 tsp. vanilla paste or vanilla extract • 2 Tbsp. water • 1 ¼ tsp. gelatin In a medium saucepan, stir together grapes, 2 Tbsp. honey, lemon juice and 1 stem of rosemary. Bring to a boil over high heat; reduce heat to medium, and simmer until the syrup just coats the back of a metal spoon (two or three min utes). Move to a dish; chill completely in the refrigerator. Meanwhile, in a medium mixing bowl, whisk together yogurt, buttermilk, vanilla and remaining honey; set aside. In a small dish, microwave water for 45 seconds. Stir in gelatin until completely melted, and whisk thoroughly into yogurt mixture. Divide mixture into four (4 oz.) ramekins, sprayed lightly with cooking spray; refrigerate until firm (about three hours). To unmold, dip the bottom of the ramekins (up to the rim but not over the panna cotta) in very hot water for a few seconds; invert onto serv ing plates. Remove rosemary stem from syrup. Top each serving with grapes and syrup; garnish with fresh rosemary. Find Perron's recipe for Rosemary Pesto on our website at lakeminnetonkamag.com.
Expansive 180-degree views of Lake Minnetonka with 233' of frontage. Views from nearly every room nestled on over an 1/2 acre lot on Sunrise Point on Gideon Bay. The Stinson & Streeter design together bespoke a one-of-kind residence. The design creates an effortless floor plan with all public spaces open to expansive decking and the lake. With unparalleled vision and exemplary craftsmanship, this residence delivers the ultimate lifestyle experience. This inspired residence is infused with tranquil energy of the water and sophisticated spirit. All upper bedrooms have a deck and views of the lake. Every detail was thought through when building to include solar panels for amazing low energy costs.
Beth O-C-Coldwellwww.bethandrews.combandrews@cbburnet.comAndrewsBankerRealty612-801-2041952-844-6043
275 Lakeview Ave., Excelsior 4 BED, 4 BATH, APPOX 5,102 sq. ft.
and Sharing the Wonder of Birds with Kids. Her work has accrued recognitions, including the American Birding Association's highest honor, The Roger Tory Peterson award (2014) and the Minnesota Ornithologists' Union's Thomas Sadler Roberts Award for outstanding contributions to ornithology research.
18 September 2022 lakeminnetonkamag.com NOTEWORTHY
—EMILY
Notable guests have included Scott Weindensaul, author of the children's book A Warbler's Journey, and Jim Baker, creator of Bluolingo, an app that helps identify the different songs of blue jays. Find For the Birds wherever you get your podcasts. DEUTSCHER
READ inSomethingCommon
Take a listen to Duluth native and bestselling author Laura Erickson's hit podcast, For the Birds From the mischievous magpie to the chicka dee, there are plenty of birds to be found flittering through the treetops and soaring through the skies above Minnesota. Discover the birds that might be nesting in your backyard. For the Birds is no ordinary podcast, nor is Erick son an ordinary ornithologist. A licensed wildlife re habilitator with a specialty in songbirds, Erickson has authored more than 12 bestselling and award-winning books, including Into the Nest: Intimate Views of the Courting, Parenting and Family Lives of Familiar Birds
LISTEN Birds of Feathera
O'Leary's novels feel modern, heart warming and poignant, but this one particularly touches the heartstrings. Even better, there are surprises in store that keep readers trying to fit the pieces of the characters' lives together as they simultaneously find their loyalties for each of the charac ters shifting with each twist.  Other titles by O'Leary include The Flastshare, The Switch and The Road Trip. Raela Schoenherr works in marketing at a publishing company and is a lifelong lover of books and reading.
The No-Show by Beth O'Leary begins with three women being stood up on Valentine's Day—Siobhan for break fast, Miranda for lunch and Jane for dinner. They seemingly have noth ing else in common, but as the story unfolds, the reader learns they all have one important thing that connects them—more precisely, one man.
in digital format! State Bloomington,Farm IL 2001875
GROW Art at the Arb Artists come from all walks of life, but it's not every day you meet a world-renowned painter with a background in electrophysi ology. Painter Pamela Sukhum left her chosen biomedical career (a researcher in cardiovascular health and electrophysiol ogy at the University of Minnesota) to pursue her true passion. Her work will be on display at the Minnesota Landscape Arboretum's Reedy Gallery September 8–November 7—the first time in seven years that the artist has shown her work in Minnesota.
Learn more
19
Get great service & great rates. You know I'm always here with Good Neighbor service. But I'm also here with surprisingly great rates for everyone. Call me for a quote to see how much you can save. You might be surprised.
Lake Minnetonka Magazin e via our digital editions. Full screen viewing on your digital device allows easy cover-to-cover reading. Plus, it's even easier to share your favorite Lake Minnetonka Magazine stories with friends and family.
SukhumPamelaPhoto:
Like a good neighbor, State Farm is there.® Individual premiums will vary by customer. All applicants subject to State Farm underwriting requirements.
Selina Martire Ins Agcy Inc Selina Martire, HablamosBus:selina@selinamartire.comwww.selinamartire.comAgent651-776-8328Español
The Art of Pamela Sukhum: Hymns to Nature was inspired by Sukhum's love of immersive outdoor experiences, including stunning Minnesota landscapes depicted in her Azure Skies series, revealing blues, pinks and purples so often found at dawn and dusk during Minnesota summers. Her works emit metallic shimmers and glasslike shines from stroke to stroke, thanks to thickly and dramatically constructed lay ers of rich oil paints and fine detail work.  Sukhum draws on her science back ground for her art by mixing metallics into her paints, as well as other chemical agents, to reduce the drying times of her carefully-layered works. "I still have that heart of a scientist in me, as well as the artist," she says. "I'm excited about being able to share a lot of the new work and also to be sharing it at the arboretum, which, to me, is such a perfect venue."   Sarah Jackson is a media specialist at the Minnesota Landscape Arboretum. She lives and gardens in Minnetonka. Learn more at arb.umn.edu.
lakeminnetonkamag.comatGetfree,anytimeaccessto
Squat: Sit in an "invisible chair" with your hips pressed back and feet firmly planted on the ground. Goblet squat, sumo squat or front squat Lunge: With one foot further forward than the other, lower your body to the ground and return back to Bella has been setting the standard decades. And at Crown had the their
pleasure to be
MOVE Art Movementof art form, the images that immediately dancer performing on stage. Dance has experiences and express them through may seem, they can all be broken down into seven basic strength training prin body or your body away from an object. Pushup or dumbbell shoulder press
20 NOTEWORTHYSeptember2022
starting Ciao
Bank, we've
banking partner for over 20 years. Here's to keeping success at the top of the menu for another 20 years. What can we make possible for your business? MEMBER FDIC EQUAL HOUSING LENDER EDINA • 952-285-5800 MINNEAPOLIS • 612-746-5050 Grazie! Jeff Wessels President, COO John Welle Executive VP Your Residential & Lakeshore Specialists Princeton Custom, updated, and upgraded home on over 3 acres with a pool and 10 car garage! Alex & Ben Dzurik Team@DzurikPropertyTwins.com 612-500-6929 www.DzurikPropertyTwins.com
for Twin Cities fine dining for
Laurel Famigletti is an area resident and owner of EndorP.H.I.T, where she provides virtual group fitness classes, in-home personal training and virtual nutrition coaching. LIC# BC007200 Y OUR DREAMS / OUR EXPERTISE / YOUR HOME Visit crystalkitchen.com for details. How to Avoid the Biggest Kitchen and Bath Remodeling Mistakes SEPT. 17 & OCT. 15 / 9-10:30AM Remodeling your Kitchen and Bath with Aging in Place in Mind SEPT. 17 & OCT. 15 / 11:30AM-1PM
iStock.com/undrey lakeminnetonkamag.com position. Forward lunge, reverse lunge or step ups Hinge: Kick your butt back, and lean your torso forward and maintain a neu tral spine. Deadlifts, sumo deadlifts and Romanian deadlifts Rotation: Twist at the core. Wood chops, oblique twists or throwing a ball Gait: Gait is a combination of multiple movements (lunging, rotating and pull ing with the hamstrings). Jogging, jump ing and farmer's walk
All exercise, even the most artistic forms, is really just a variation of these principles. Developing fitness plans that include multiple variations of each of these movements will help you build the type of strength that we admire in the most elegant dancers.
21
WHERE: Crystal Kitchen + Bath RSVP: 763-544-5950, Seating is limited FREE SEMINARS
FALL REMODELERS SHOWCASE SEPT. 30-OCT. 2 / 12-6PM: 7715 Stonewood Court, Edina UNVEILING PARTY: Friday Sept. 30, 4-6pm P/ 763.544.5950 / 3620 WINNETKA AVE. N / CRYSTAL, MN 55427
EstremScottPhotos:
The idea for this business was quite organic. After moving into his Tonka Bay home, Estrem had to cut down a dis eased tree that was the focal point of his teardrop garden (referencing the shape of a large, raised planter in the yard).
NATURE SOOTHES, which is why Scott Estrem uses it as the founda tion for his creations with Tonka Bay Fountains. Combining rich elements, like water and stone, he creates features that are both eye-catching and function al. His stonework ranges from a variety of sculptural fountains to other objects like wine racks, tiki torches and flower vases. (The majority of his work is tradi tional stone fountains, which he creates into works of art.)
Tonka Bay Fountains creates art from pure nature.
By Ava Diaz
The custom stone fountain (top) provides the ideal focal point for an Excelsior courtyard. This custom stone fountain (left) is on display at the Minneapolis Farmers Market Annex.
Longing for something to fill the void, he began searching for a sculpture or fountain. However, the typical concrete cast designs he was finding seemed too bulky and artificial for his liking. Finding inspiration from nature, Estrem began to conceptualize alter native solutions. As a former tech contractor for phone systems and infra structure wiring, Estrem says he had a lot of construction tools on hand that were once used for cable installations. To experiment, he used these resources in conjunction with the boulders he sourced from his father's lake property.
September 2022 lakeminnetonkamag.com
ARTS & CULTURE ofWaterLife
plymouthOFFEREDAT$745,000
deephavenOFFEREDAT$1,550,000
FOR
Channeling Uniqueness For each piece, Estrem uses the natural beauty of the stones as his guide. He looks at the color variations and shapes to help visualize how he can best utilize the stones' assets. Aside from their physical characteristics, the only other criteria he searches for when looking for material is the hardness of the rock. (It must be equal to the hardness of granite or more.)
4 BED, 4 BATH, APPROX. 3,175 FSF *BUYER REPRESENTATION Beautiful custom Lundgren home in the sought-after Churchhill Farms. Enjoy the formal dining room and updated kitchen with granite countertops and stainless steel appliances. An open floor plan, large spaces, and a private backyard setting make this home perfect for entertaining.
4 BED, 5 BATH, APPROX. 5,670 FSF Set in coveted Amesbury North sits this architecturally significant, custom-built home. Some of the great amenities are a floorto-ceiling brick fireplace, a cedar-wrapped four-season sunroom, and a private home office space. An easy walk to Cottagewood USA and its general store, parks, beaches, trails, city docks, and Lake Minnetonka.
SOLDSOLDSOLD GG MARK GRIEGER WHEN SUCCESS MATTERS GG
"Water features cannot be made out of softer sources, like limestone, sandstone or concrete, because they are porous, and they degrade over time with weathering conditions," he says. Adhering to the quality of the rock contributes to a lifelong warranty of beauty for each customer, according to Estrem. "The normal warranty on these fountains is half a million years, and if you want the full million, you're going to have to pay extra," he jokingly says. "They are going to be around … That is one of the things I like about this—the everlast ing nature of it and the ability to leave your mark on the world."
EXPERT
GRIEGERGROUP.COMCBBURNET.COMMARKGRIEGER@612.382.4952
4 BED, 4 BATH, APPROX. 5,500 FSF Modern, hip, and functional! Set in coveted Amesbury North within Deephaven Elementary and surrounded by beautiful gardens and landscaping. The main floor offers numerous gathering spaces, including, formal and informal dining areas, a spacious living room/music room, a great room with a gas fireplace, and a magnificent sunroom.
This handsome home is immaculate, and pride of ownership is everywhere. Open great room concept with a wall of windows and soaring ceilings. Deephaven Elementary. Ideal location close to elementary, middle, and high schools, Lake Minnetonka, Carson Bay boat launch, swimming beaches, Lake Minnetonka Regional Trail, shopping, restaurants, and more! SALE
REAL
Estrem learned to carve and drill stone to create his first fountain piece for his yard. Growing an affinity for the craft, he began making more pieces for friends and family—launching Tonka Bay Fountains in Embodying2011.thespirit of the brand, a four-tier fountain sits in the center of the Wyer Hill Condominiums' courtyard in Excelsior. It is here where the cascad ing water provides a quaint oasis for resi dents in the community in the warmer months. Marvin Richards, property man ager of Wyer Hill, says the fountain was sought after, since the previous fountain was too expensive to maintain and was not aesthetically pleasing. "[The new] piece uses rather simple materials to cre ate something beautiful," Richards says. "It turned out to be a far better solution than we could've ever dreamed it could."
TRUSTED ESTATE 5minnetonkaPRICEUPONREQUESTBED,4BATH,APPROX.4,344FSF
23
Tonka Bay Fountains, 55 Interlachen Drive, Excelsior; tonkabayfountains.comsestrem@tonkabayfountains.com;952.820.5688;TonkaBayFountains
deephavenOFFEREDAT$1,050,000
EmeottPhoto:Chris
FRESH AIR Fall into Muskies
As lake waters cool, fishing can heat up.
By Daniel Huss
AS A 16-YEAR-OLD, Gregg Schroeder worked as dock boy at a marina on Lake Waconia. It might have been his secondbest job ever. "An out-of-state family rented a boat from us," Schroeder says. "For three days in row, they came back without any fish. On the fourth day, they asked if I would take them fishing. I did, and we caught a good stringer of northern and bass. That was the first time anyone paid me to take them fishing." That was 38 years ago this summer. Last year, Schroeder's Guiding Service made 322 fishing trips. He targets Lake Minnetonka and Lake Waconia and fishes for crappies, walleye, northern, bass and muskie. His open-water season starts with crappies in April and ends with muskies just before the ice takes over open waters. What constitutes a good day on the water? The most successful day was boating seven muskies in one day, and
24 September 2022 lakeminnetonkamag.com
Schroeders Guiding Service, 1422 Courtland W., Waconia; schroedersguidingservice.com952.442.3474;SchroedersGuidingService@schroedersguidingservice
25 three of them were over 50 inches in length. The longest muskie Schroeder's boat has ever netted measured 56 and 1/2 inches. The second longest lands on an even 56 inches. The biggest, i.e. heavi est, had a girth of 27 inches. "According to the Department of Natural Resources [DNR] charts, which take into account both length and girth, that one weighed 52 pounds," Schroeder says. And? "There's bigger fish out there," he says. Speaking of other fish, for Schroeder, muskie season starts when water tem peratures cool, which is typically mid to late August. "When waters cool, bait fish start to congregate," he says. "That's when the muskies put their feed bags on. They get really aggressive and get easier to catch." This all means there's plenty of good muskie fishing left yet this year. Schroeder outfits his clients with proper equipment, including rods, reels, line and lures. The muskie rods he prefers run nine to 10 feet long. Reels are typically Shimano baitcasters wound with 100-pound Power Pro fish ing line and finished with 130-pound leaders. While tossing 3/4-pound lures is Schroeder's main tactic, followed by a figure eight pattern at the boat, he isn't averse to other methods. He'll sometimes troll and fish with live bait (3/4-pound suckers). Who's in the boat? "We take out all kinds [of customers]—kids, wives, guys who have never fished …" Schroeder says. Corporate events can run up to 36 boats. Schroeder recalls fishing with two older gentlemen, who had never fished for muskies. "They told me they didn't care if they caught fish," he says. "Boy, did they ever care after catching 50- and 52-inch muskies. They were texting and sending all kinds of photos."
Widening the Margin of Caring
THE GREAT RESIGNATION has got ten the attention of business owners in every industry as a record 47.8 million employees voluntarily left their jobs in 2021. Low unemployment and turmoil from the pandemic created a movement of people reevaluating their lives and priorities and making career moves for balance, purpose and fulfillment. With no signs of slowing in 2022, Lake Minnetonka area resident Jaime Taets, CEO and founder of Keystone Group International advises, "It's not a 'wait and this too shall pass approach' that business leaders can take. We're in a societal shift, and we can head some of it off by doubling down on being better leaders, caring for employees, focusing on culture and proac tively having the right conversations." Keystone helps entrepreneurial companies experience growth and has assisted local companies achieve their goals. To address staff concerns, Taets suggests shifting the mindset of the Great Resignation to focusing energy on a great retention. "People are leaving leaders that don't care about them," she says. "We don't prepare leaders to have those types of con versations and to really care about their people. I think we're seeing what happens when you don't invest in that."
Tom Lampe, director of field opera tions at Bauer Design Build in Plymouth, says when the pandemic hit, his team had conversations with its staff early and often. "Anybody will step in and do any thing to help anybody, and that's how our culture is built," he says. "That's why I think we haven't seen much impact from the Great Resignation because people genuinely want to be here, and they want to be cared for." Being in the design and construction industry, Lampe's 22 field workers must feel empowered to speak about safety
InternationalGroupKeystonePhoto:
Business helps turn the Great Resignation into a great retention.
26 September 2022 lakeminnetonkamag.com
SCENE
By Staci Perry Mergenthal Jaime Taets
27 and mental health issues to mitigate workplace risks. "At the end of the day, if we don't have people mentally healthy and mentally capable on the job site, it's not only hurting them, it's hurting us, as well," Lampe says. "You have to be look ing out for your people." Keystone Group International, 1000 Shelard Parkway Suite 220, St. Louis Park; ACTIONkeystonegroupintl.com952.666.2531;KeystoneGroupInternational@keystonegroupintlPodcast:SuperPowerSuccessPLAN
Taets recommends approaching the Great Resignation in three steps: Care about employees. Talk to people. Ask how they are doing, not just at work, but as a whole person. Conduct stay interviews. It's often too late in exitCreateinterviews.stability and a psychological ly-safe place where people can have honest and transparent communica tion. "When the rest of the world feels uncertain and scary to your people, you have the opportunity to make your business and your work environment a place of certainty, a place of stability. You have the opportunity to meet their basic human needs when the rest of the world can't," Taets says. Focus on a strong employment brand. Talk to people. What's working? Are they getting what they need? Listen. Be open to changes. Ask if the actual employee experience matches what you say it is. Think about the future of your business model. We're in this through 2050. "On top of the Great Resignation, Department of Labor statistics indicate we have four baby boomers in the next 10 to 15 years retiring for every one human that can replace them," Taets says. "It's going to cause structural changes in businesses and how they do business." Minnetonka market fully refreshed residence open public rooms, tons of natural sunlight gorgeous wooded large formal living room, completely updated kitchen with tons of style, informal dining area private three season porch with vented grill, main family room with vaulted ceiling, gas and dry bar, owner's
views! Main floor features
+
community • In-depth understanding of today's
floor
features
and trends • Experience and creativity for all real estate needs • Unmatched service and results 3931 Tonkawood Road, Minnetonka, MN 55345 4 Bedroom/ 4 Bath $995,000.00 Exceptional walk-out rambler with on trend MCM flair o ers main floor living with fabulous entertaining spaces! This
• Awarded top producer and established expert in the Lake
fireplace
suite including walk-in closet, stylishly updated full bath with walk-in tile shower and soaking tub plus heated floor, mudroom / laundry room and powder room. The lower-level features two bedrooms, a three quarter bath, 2nd kitchen and a traditional family room with fireplace and separate entrance. The property information herein is derived from various sources that may include, but not be limited to, county records and the Multiple Listing Service, and it may include approximations. Although the information is believed to be accurate, it is not warranted and you should not rely upon it without personal verification. Affiliated real estate agents are independent contractor sales associates, not employees. ©2021 Coldwell Banker. All Rights Reserved. Coldwell Banker and the Coldwell Banker logos are trademarks of Coldwell Banker Real Estate LLC. The Coldwell Banker® System is comprised of company owned offices which are owned by a subsidiary of Realogy Brokerage Group LLC and franchised offices which are independently owned and operated. The Coldwell Banker System fully supports the principles of the Fair Housing Act and the Equal Opportunity Act. 2125C5-DC_MN_12/21 KRISTI WEINSTOCK REALTOR® C. kdweinstock@cbburnet.com612.309.8332weinstockgroup.com19400Highway7Excelsior,MN55331
and
By Madeline Kopiecki
28 September 2022 lakeminnetonkamag.com iStock.com/kongxinzhu ENLIGHTEN Divide and Conquer Gardener shares strategies on how to divvy up your perennials this fall.
The best time to divide is after the plant has finished blooming and before the bitter cold (because that's no fun!). You never want to move a plant while it's con centrating its energy on making flowers. Therefore, if you have a late-blooming species, such as asters or chrysanthe mums, you want to divide them in the spring instead. Is there anything special that needs to be done during replanting? First, make sure you are planting a big enough chunk of plant, so that it has sufficient root mass to reestablish itself ... Secondly, make sure you break up the soil in the area you'll be transplanting into, making it easier for the roots to expand out and water to soak in. Lastly, make sure to give
WITH FALL IN THE AIR and winter creeping closer, the time is now to begin considering how to divide and conquer your perennials in preparation for spring. We turned to Lake Minnetonka native Alison Feik, owner of Being Strong in Nature, which offers softscaping garden services, to help brighten up our green thumbs. Are all perennials good for dividing? Many perennials don't want or need to be divided. Shrubs or woody species typi cally aren't divided. Many herbaceous plants, however, do benefit from periodic dividing or thinning. In some species, you'll know the plant is ready for dividing if the center has begun to die back. A day lily or sedum, for example, may be grow ing in what looks like a ring. This is a good indication that the plant will benefit from having sections dug up and moved to new locations. Other plants, like iris or hosta, are often found growing too tightly together. This crowding can negatively affect both foliage and blooming and the overall appearance of the garden. How does the plant benefit from divid ing? Dividing a plant stimulates new growth and more abundant blooms. It also eliminates the occurrence of a dead middle section.
29
When is it best to divide and replant?

 VBS is a CoolHub: the CoolSculpting™, CoolSculpting Elite™ & CoolTone™ Midwest Regional Training Site  VBS Dr. Laurel Martini is a member of the Allergan Speaker Bureau  VBS Elizabeth Anderson is an Allergan Medical Institute Faculty Trainer & Master CoolSculptor  VBS Competitive everyday pricing (952) 388-3113 | INFO@LIVEVIVELY.COM www.livevively.com 1133 WAYZATA BLVD E, WAYZATA, MN 55391 VIVELYBODYSCIENCE DOWNLOAD OUR APP Why go anyplace else? The CoolSculpting™ Experts are at Vively Body Science CoolSculpting® is FDA-cleared to treat visible fat bulges in 9 areas of the body. Some common side effects include temporary numbness, discomfort, and swelling. CoolTone™ is FDA-cleared to strengthen, tone and firm the abdomen, buttocks and thighs. Common side effects include muscle, joint or tendon pain, muscle spasm, and skin redness. 4 Complientary CoolTone™ Sessions with any complete CoolScultpting™ treatment in SEPTEMBER.
30 September 2022 lakeminnetonkamag.com
How often should you divide a plant?
After transplanting, water immediately. This includes the transplanted sections, as well as the original plant you've divid ed. For the first week or two, water every day, especially if it is hot and dry outside. After that, you can water every few days until Thanksgiving. What about putting mulch over the plants prior to the first frost? If you have zone four plants, you don't typically need to mulch before frost. Sometimes people will plant zone five species, and it's an insurance policy to mulch some of these plants to keep them well-insulated over the winter. This is especially true in years where we don't have a deep snowpack, as snow also works to insulate [plants] from the bitter cold. Do you need to cut back any of the foli age prior to or just after the first frost? Keeping foliage up over the winter gives wonderful winter interest, habitat for beneficial pollinators and seeds for the birds to eat. Some of my favorite plants for winter interest are echinacea, liatris and sedum. I do, however, recommend cutting back plants before transplanting. This reduces the amount of evapotrans piration or water lost by the leaves. This allows the plant to concentrate its energy on root establishment.
How often should the plants be watered?
Divide plants as needed. This can be a matter of taste. I have one client who has me divide his iris every single year, and they do just great. Many people like space around their individual plants as opposed to them growing into one mass of a gar den. In this case, divide plants when they are growing too close to one another. Looking for the dead middle zone is also Alison Feik tends to a garden's needs during a fruitful work session.
FrantzichPaulPhotos: the plant a good drink right after trans planting to reduce the shock of being uprooted and replanted.
limitations on services. We have one responsibility:
and help
Does "first year, sleep; second year, creep; and third year, leap" apply in this case? The first year after moving a plant in the fall, don't expect much action. The plant is concentrating on root growth, and you may have already cut back much of its upper biomass. The second year, it will continue to establish itself, although perhaps not at the same level of vigor as the original plant. By the third year, the plant will be living its best life, [and] you may even consider dividing again at this point. beingstronginnature.comGardenLegacy@alison.feik countless take it from there. serve as your financial steward you use your wealth to your goals.
To
See Carlson Capital Management's Form ADV Part 2A for a complete summary of and a discussion of the
accomplish
You have
services
options. Visit carlsoncap.com/steward and we'll
31 a clear indicator to give that plant the opportunity to change shape and expand its real estate. What happens if you don't divide a perennial? A lot of perennials don't need dividing. However, for those that do, the plant will become less than its most vibrant self. Often, a plant will fall over when it flowers if it's overdue to be divid ed. This may be a good indicator that it's time to divide, or perhaps this particular plant would benefit from staking. Can roots be damaged when divid ing the plant? Roots will be damaged. The process of dividing can look rather destructive at first glance … The plant will recover, don't worry. Especially if you have prepped the area well and given the plant water as soon as possible. Don't let the roots dry out or sit in the hot sun. If you can't transplant them immediately, keep the roots in the shade and even cover them with a tarp to keep them from losing too much moisture. What tools are best used? I like to use a small spade and a big bucket. Use a sharp spade to divide the plant down the middle or some variation of the middle, depending on the form of the individual plant. Then lift the plant up partially by grabbing the leaves and stalks them selves and partly by using the spade as a scoop. I then put this removed section into a big bucket to transport it to its new location. This way, any soil that falls off will remain in the bucket and can be used to fill in the new hole.
Splendor
GALLERY OFFERS A FRIENDLY ABODE AND VERSATILE PIECES.
Together, the Chaska couple takes pride in working as a unit and alongside their sons EJ and Michael Driscoll, who tend to art installations, bookkeeping matters, deliveries and gallery work.
Embraced by the shores of Lake Minnetonka is a family-owned art gal lery that is a longtime dream come to life. Artist Michèle Villaume-Driscoll and her husband, Edward Driscoll, opened the Villaume-Driscoll Gallery in Spring Park during the pandemic by transforming a 1970s space into an artful retreat. Villaume-Driscoll Gallery is a space created for hearts and minds to experi ence stillness. The couple, along with their children, provide a warm-hearted setting from the moment you open the gallery door. Where art greets the lake—there is something magical about a dream becoming a full-time occupation. "I love what I do," Villaume-Driscoll says. "I feel so blessed. I'm living my passion."
WHERE ART MEETS THE LAKE
The gallery is a single artist space, and Villaume-Driscoll uses her creative skills to work in different mediums,
Written by Hillary Streitberger
Photos by Chris Emeott
32 September 2022 lakeminnetonkamag.com
Michèle Villaume-Driscoll
34 September 2022 lakeminnetonkamag.com including encaustic work, acrylics, inks, metal leafing, resin work and Asian papers. "… anything to create texture and movement," she says.
Driscoll also plays a role in creating elements, and encaustic happens to be one of his favorite methods, which uses beeswax infused with dammar resin or crystallized tree sap. "It is one of the oldest forms of art," he says. These pieces are filled with inks, acrylics and Japanese washi paper. Asian art can be calming by nature, and it's a favorite to include in VillaumeDriscoll's work. Encaustics are difficult to work with, and the process is rather expensive. Normally seen in smaller works, Villaume-Driscoll prefers larger scale. She describes it as an element of danger, referring to the process of fusing the mediums with a blowtorch. Most of Villaume-Driscoll's pieces are done on wood panels. Working on several pieces at a time allows for the curing and drying processes and enables reoccurring manipulation of the work. "I definitely have two to three pieces I am working on, and depending on the piece, it is probably a one-to-three-month process," she says. Inspiration is a driving force in creat ing art, and Villaume-Driscoll's work is met with broad and beautiful inspiration. "I am inspired by all artists, way back in history to present day—anyone who has poured their passion into creating a form of art," she says. The artist also draws inspiration from the community, looking for the texture, movement and color around her—recap turing beauty when she returns to the Commission work is avail able, and the gallery has special-edition pieces and encaustic hearts avail able for purchase and on display. Visit the gallery from 5–9 p.m. Thursdays through Saturdays or by
Villaume-Driscollappointment. Gallery
35 Flourish It's more than just a cookie cookiecart.org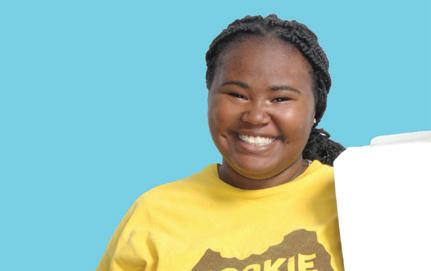 36 September 2022 lakeminnetonkamag.com studio. Traveling brings inspiration as well, through a wide range of cultural experiences: food, dance and music, to name a few. "When we are in obscure places, sometimes you actually meet the local artists who [are] doing their form of work," she says.
Artistic muses also have their place in Villaume-Driscoll's process, and that includes floral design. She has partici pated in the Minneapolis Institute of Art's (MIA) Art in Bloom exhibit, which features floral interpretations of selected pieces from MIA's perma nent art collection. While Villaume-Driscoll continues to cull artistic inspiration from the world around her, her inclination toward art has truly organic and familial sources.
"From the day I was born, it has been in my DNA," she says. "My mom is also an Edward Driscoll and Michèle Villaume-Driscoll find joy through their artistic adventure. Heart #29
37 artist, and we shared that passion when I was a little girl." As a child, VillaumeDriscoll and her mother, Carolyn Villaume, visited museums and galleries, located all over the world. Whenever they traveled, the first point of interest was discovering local artistic venues. She credits her mother with exposing her to the beauty of the world. Driscoll notes that Villaume-Driscoll has passed that sense of artistic appre ciation to their children. "They are both very artistic because Michèle did the same thing with them," he says. "They are both very creative as a result."
Villaume-Driscoll Gallery, 4012 Shoreline Drive, Spring Park; 612.719.9499;Villaume-Driscollmichelevillaume-driscoll.artGallery@villaumedriscoll_art
Edge of Dawn Visit us online for even more about Lake Minnetonka. lakeminnetonkamag.com LakeLove Magazine?Minnetonka Get Connected & Find Upcoming local events • Web exclusive articles Editors' and writers' blogs • Submit story ideas to Lake Minnetonka Magazine
PatriciaRiley
September 2022 lakeminnetonkamag.com Specialty store serves as still life gallery for local artist.
KitchenArtfulThe
Kitchens have long been served the décor leftovers— the "Where do we put this?" and the "I don't know what to do with these." The time is long overdue for kitchens to receive more than just state-of-the-art appliances, the lat est in design aesthetics or top-of-the-line countertops. While there will always be special spaces on the refrigerator for handmade arts and crafts by the young est residents of a home, we feel it is high time to bring in original artwork to elevate and accentuate kitchen décor. And one need not always go to a traditional gal lery or art dealers to find the right piece to display in the heart of the home. Enter: The Abundant Kitchen. Let us start with the obvious: What are the shop's primary offerings? Beautifully-culled kitchenware. "We like to think our shop has an array of specialty kitch en items for both the serious home cook and the cook who may think cooking is more of a chore," says owner Becki Melvie. It also caters to "someone who wants ideas that switch up their routine—maybe a new spice that's amaz ing on chicken that makes everyone ask, 'How did you make this?' Our mission is to help our customers look like an expert in the kitchen," she says. Before they hit the shelves, most of the items are evaluated. "If we don't like it or get a customer feed back that it wasn't a very good quality item, we 86 [get rid of] it," Melvie says. "When offering inventory to our clients, we think of good, better, best. We want you to have a good option, a better option and the best option. So, if you are looking for a digital thermometer, we have several options that vary in quality and price." What will fill your shopping basket? A lot. There is a wide selection of Polish pottery, French dinnerware,
39
Written by Renée Stewart-Hester Photos by Chris Emeott
Riley's work might touch a familial memory for some buyers, but it also emotes old-world sensibil ity. Antiques, including gold, brass and copper urns, spoons and tea pots, anchor images of uninterrupted fresh foods, styled bare and without modern accou trements. "… I often use the same piece in more than one painting, brass vessels being my favorite to paint with copper coming in second," she says. "A little secret: I often make changes to their appearance, add ing complementary colors that aren't there or moving a handle or spout."
Melvie says, "Of course, we love her art because it features subjects from the kitchen—a knob of blue rind cheese, a loaf of sourdough, a bundle of grapes, per fectly ripe pears, a sliced pomegranate with juice spill ing just so, dark purple beets, a bundle of rhubarb or a cluster of grape tomatoes. The tomatoes are so popular; we can never keep those paintings around very long."
While she paints other subjects, Riley is drawn to still lifes. She says, "I think the drama of light and shadow is my favorite way to present my still life work, also lost edges—edges that disappear into the background. I love a painting that has an element of mystery to it."
And here is where things get more creative.
The store serves as a gallery of sorts for the still life work of area painter Patricia Riley. "[Riley's] art is so special because you have to appreciate her style and [the] way she creates the art. It is truly fascinating," Melvie says. Riley's process begins with photographs of still life vignettes that she recreates with oil paints on linen panels, which she makes herself.
40 September 2022 lakeminnetonkamag.com barware glasses, coffee and tea brewing equipment, baking dishes, pans and pots galore. The gadget game is strong as is the spice, oil and vinegar collections. Melvie says, "The list goes on and, of course, our artwork."
There must be something about that sweet-sour botanical fruit because cherry tomatoes are among Riley's favorite subjects to paint. "Their cascading colors as they ripen [are] just brilliant. Greens, yellows, orang es, red—all on one vine," she says. "My mother loved her gardens, and so much of what I paint is in tender memo ry of her. I find that some people buy my work with simi lar sentiments. A painting that somehow reminds them of their childhood. I think it's sweet."
MelvieBeckiPotteryPolish
41 "I really, really want the rhubarb painting in my kitchen. It's my favorite because, as a chef in Minnesota, rhubarb has always been one of the first items in the garden to burst forth after the long winter. Its sour flavor is so tantalizing in pie, jams and sauces. It signifies spring is here and summer is soon!"
Becki Melvie, owner of The Abundant Kitchen
The term still life is derived from the Dutch word stil leven. The style, featuring inanimate objects (food, flowers and everyday items) painted as the main focus, gained prominence during the 16th century.
Defining Art
All of the best resources at your fingertips.
lakeminnetonkamag.com
See all that your community has to offer. Check out our Community Directory!
Still lifes embrace multiple subject areas, so why does Riley feel an inclination toward food? "Food is actually a passion of mine. Maybe that's why I paint it," she says. "The beauty in a beet or a pear just has to be shared. I enjoy my gardens, and a lot of what I paint comes from them. I grow grapes, not to eat, but just to paint. They frequently find their way into my work, especially the vines."  Art lovers can choose from work at the Excelsior store (There is also a sister shop in Buffalo.) and her website, and Riley also accepts commission work, but there is a caveat—it must resonate with her on some level. "Occasionally, I do it if all the right boxes are ticked," she says.
The Abundant Kitchen, 223 Water St., Excelsior; 952.401.3682; abundantkitchen.shop
While we think the kitchen is an ideal space to feature Riley's work, it can satiate any room's décor hunger. Melvie says, "… in reality, if you want to make a small, but impactful change, hanging a piece of [Riley's] art is the perfect answer to not a complete overhaul, but something that will add style to your space."  Seeking silver linings can be a way to blanket the difficulty of the recent pandemic lockdown, and Riley has seen a significant uptick in art sales. "People found themselves at home and realized they wanted to enjoy their spaces more," she says. More time at home moved some people to view their walls through another lens. "Original art has a soul. There is a relationship between the artist and the viewer," Riley says.
The Abundant Kitchen @theabundantkitchen
42 September 2022 lakeminnetonkamag.com
Riley credits artist Robert Hagberg, who has a studio in Buffalo, for help ing her make the transition toward oils. They met more than 20 years ago as members of a local art guild. "He is an accomplished landscape painter, a signature member of [Oil Painters of America] and a knowledgeable, patient teacher," she says. "When I made the shift, from watercolors to oils, he men tored me in that process—what kind of paints to use, brushes, canvas, medi ums, et cetera. Robert has a generous spirit and has been an important figure in my Otherart career."sourcesof inspiration for Riley include Richard Schmid. "… his work excites and inspires me," she says of the late painter, author and teacher. She also gives respectful nods to David Laffel, an artist in the style of early Dutch and Flemish painters, such as Vermeer and Rembrandt, and Jeff Legg, who studied at the Atelier Studio Program of Fine Arts and and the Minneapolis College of Art and Design. patricia-riley.com Meet the Maker: For a chance to view Riley in artistic action, turn to page 48 for information about a special event, which is set for September 22.
43
The IngredientsRight
Stay Connected & Celebrate Lake Minnetonka FOLLOW US ON INSTAGRAM where we daily showcase local people and places @LAKEMINNETONKAMAG
By the time Riley was 15 years old, she was selling commissioned art from her family's Golden Valley home. "Being the eighth of nine children, making art was my way of standing out," she says.
"My parents were very supportive, and they encouraged me in so many ways, enrolling me in adult art classes [while she was a child], setting up a working studio in our basement and reminding me that talent is a gift from God, and it should not be wasted." During her career, Riley leaned heav ily into watercolor painting (Watercolor flowers were a staple of her work.), but she eventually needed a creative shift. "After 15-plus years painting with them, I felt a kind of restlessness in my work," she says. "My shift to oils was exciting. In my mind, there is a sophistication with oils that watercolors don't have."
Whether you are looking for the latest trends in hair, nails, glowing skin or a relaxing massage, we have you covered from head to toe. Feel at-home in our historic Victorian House and give yourself some love.
Experiencing pain or health problems that won't go away?
Dr. Lee Acupuncture Clinic 1907 Wayzata Blvd. Suite 170, Wayzata 763.691.9570aculee.us
Elite Home elitehomeprofessional.com952.426.5445Professional
Dr. Lee uses acupuncture and herbs to reduce pain and optimize your health. Book your appointment today to start your natural and holistic journey to a healthier, pain free life.
Bella on the Bay 474 Second St., bellaonthebay.com952.474.5005Excelsior
Who's watching your unoccupied home while you're away? Let Elite Home Professional provide premier Home Watch services to identify and prevent problems before they become an expensive disaster.
At InnerBeauty Med Spa & Laser, we offer a wide range of nonsurgical cosmetic procedures and spa services performed by licensed Advanced Practice Estheticians and Certified Injectors. Call for a free consult at our Minnetonka or Blaine location.
One Door West by Gianni's 633 Lake St. onedoorwest.com952.404.1100E.
Flirt Boutique 3927 Market @flirtboutiquelingerieflirt-boutique.com651.698.3692St.
One Door West by Gianni's is your premier event space and private dining destination in downtown Wayzata. Contact Anneliese to start planning your next event.
InnerBeauty Med Spa & Laser 13911 Ridgedale Drive Suite 300 ibmedspa.com952.303.6981
Wayzata Bay Car Wash is locally owned and operated in the heart of downtown Wayzata. We strive to lead the industry in equipmenttop-of-the-lineandexemplarycustomerservice. Wayzata Bay Car Wash 143 Lake St. wayzatabaycarwash.com952.473.4033E
Lounge has got you covered. Book your appointment online or stop in for quality products. The Top Shave Lounge 12993 Ridgedale Drive Suite 134 thetopshavelounge.com612.284.7227
New contemporary fine art gallery owned by Minnesota artist Michèle Villaume-Driscoll. All original art. Friendly, warm in the winter, cool in the summer. Love to see you. Villaume-Driscoll Gallery 4012 Shoreline michelevillaume-driscoll.art612.719.9499Drive
Treat yourself to our gorgeous selection of lingerie! French lace bra sets, elegant silk slips, beautiful pajamas and much more! Stop in for a complimentary bra fitting. We carry bra sizes from A-F cups and 30-40 bands.
Villaume-Driscoll Gallery
46 Elmcc events Fall 2022 Events and information presented by Excelsior - Lake Minnetonka Chamber of Commerce for a full list of events or to learn more about the chamber visit: www.excelsiorlakeminnetonkachamber.com Apple SeptemberDay 16-17 Water Street, Downtown Excelsior Black gown gala October 14, 2022 Pique Travel Introducing the community cash program! learn more by visiting elmcc.org Bridgewater Bank apple of the lake track and field & 5K September 17 excelsior elementary, Downtown Excelsior Halloween in WaterOctoberExcelsior29Street,Downtown Excelsior Christmas in DecemberExcelsior 3,10, 17 Water Street, Downtown Excelsior DESIGN • BUILD • www.NewSpaces.comREMODEL952-715-6972 FALL IN LOVE WITH YOUR HOME AGAIN! SCAN to request a CONSULTATIONDESIGN Lic # BC001586 Schedule a complimentary consultation with our award winning design team Visit our ShowcaseRemodelersProjectsSept30-Oct2#R8&#R32
THERE'S ONE THING THE COMMUNITIES AROUND THE LAKE know how to do, and it's how to host a great celebration. Presented this year by Morrie's and the Wayzata Chamber of Commerce, James J. Hill Days celebrates Hill's philanthropy. The event features fullsized carnival rides, live music, fair food and beverages. The festivities begin at 5 p.m. September 9, kicking off this year's celebration with the Friday Night Street Market. On September 10, head downtown to celebrate, beginning at 10 a.m. through the afternoon until the fireworks show on Wayzata Bay at 8:45 p.m. The weekend will conclude on September 11 with the T6 Thunder Airshow from 2:50–3 p.m., closely followed up by the annual James J. Hill Days parade from 3–4 p.m. on Lake Street. From apple cider to apple pie, there's no fruit which represents autumn quite like apples. This year's Apple Days in downtown Excelsior on Water Street is presented by the Excelsior-Lake Minnetonka Chamber of Commerce. It's set for September 16–17, with vendors opening at 9 a.m. Since 1935, Apple Days has been an autumn staple for the community. Discover some of the best apple pie in the state, listen to live music or enjoy the variety of food and beverage vendors and craft booths. —Emily Deutscher Additional information is available by visiting jamesjhilldays.wayzatachamber.com and excelsior-lakeminnetonkachamber.com.
LOCAL EVENTS Runabouts Rendezvous 09/09–09/10
Lady of the Lake Festival
The fun is far from over around Lake Minnetonka.
things to see and do around Lake Minnetonka ON THE TOWN It's over easy at the Dachshund Races during James J. Hill Days. Cheers toAppleExcelsior'sDays.
09/16–09/18
Compiled by Hanna McDaniels and Paige Schuller
This annual celebration, courtesy of Our Lady of the Lake, returns with its 43rd celebration. Enjoy carnival rides, food, drinks and a silent auction. Show off your skills with events, such as the bean bag tournament and color
47 CommerceofChamberMinnetonkaExcelsior-LakeHway;JoshPhotos: September 2022 lakeminnetonkamagmag.com
The Bob Speltz Land-O-Lakes Antique Classic boat show returns for its 46th year. Whether you are participat ing or are a spectator, the weekend is sure to be a splash. All ages. Free for spectators; fees vary for registra tion. Boat show begins Friday at 9 a.m. Lord Fletchers Lake Lodge, 3746 Sunset Drive, Spring Park; acbs-bslol.com
CELEBRATIONSSEPTEMBER
Girl Scouts explore art in nature, design digital games, and change their communities. They build forever friendships, take on new adventures, and tell their stories to the world. Girl Scouts know how to dream big and have fun! Join Girl Scouts. To join, scan the QR code on a mobile device or visit us at GirlScoutsRV.org/Join. Totally you. Totally fun. Be a Girl Scout! 4016 Shoreline Drive | Spring Park | vannrestaurant.com Globally Inspired Modern Cuisine On Lake Minnetonka
ON THE TOWN MEET THE MAKER
Minneapolis Greek Festival 09/09–09/11 Hosted by St. Mary's Orthodox Church, the festival offers a variety of oppor tunities to become immersed in Greek culture. From dancing to a visit to the Greek bookstore and boutique, there is something for everyone to enjoy. All ages. Free. Times vary. St. Mary's Greek
AREA EVENTS
48 September 2022 ing competition. All ages. Daily wrist bands are $30, tickets for food and game booths are $2. Times vary. Our Lady of the Lake, 385 Commerce Blvd., Mound; 952.472.8200; incrediblefestival.com Lake Minnetonka Cruise 09/18 Get your Lake Minnetonka historical knowledge in ship-shape with a Lake Minnetonka historical cruise. Courtesy of the Excelsior-Lake Minnetonka Historical Society, the event is a journey through its founding year: 1972. Participants will be guided through historic landmarks and have the opportunity to purchase food and drinks on board. All ages. $22.50 for Historical Society Members, $37.50 non-members. 3–5 p.m. Lady of the Lake Charter Dock, 8 Water St., Excelsior; 952.221.4766; elmhs.org
Patricia Riley will be in-store, demonstrat ing how she creates her oil paintings. She'll begin with a blank canvas, and guests are invited to watch her create one-of-a-kind artwork—right before their eyes. Guests at the free event can also view Riley's culinary-themed artwork that is on display throughout the store. Be sure to enter the event giveaway, which is offering an original watercolor by Riley. 5–7 p.m. September 22, The Abundant Kitchen, 223 Water St., Excelsior
The city of St. Louis Park hosts its fourth annual art fair. Celebrate local community and check out fun, new vendors. There will be live music, food and fun activi ties to participate in. All ages. Free. 10 a.m.–5 p.m. Recreation Outdoor Center, 3700 Monterey Drive, St. Louis Park; 952.426.4047; discoverstlouispark.com
09/21-10/27
It's the 10th anniversary of a beloved fall tradition, and the Twin Cities Harvest Festival is partnering with the Minnesota Lynx to celebrate. Come opening weekend for discounted ticket prices and to see this year's corn maze design, which will be Lynx themed and packed with trivia for the whole fam ily to enjoy. The festival will be open weekends from 9/21–10/27. All ages. Ticket prices vary. 10 a.m.–6 p.m. Twin Cities Maze, 8001 109th Ave. N., Brooklyn Park; 952.992.9326; twincitiesmaze.com
09/10
To have your event considered: email lakeminnetonkamag@localmedia.co by the 10th of the month three months prior to publication. Due to the fluidity being experienced in the current environment, please note that some events/dates and even some busi ness operations may have changed since these pages went to print. Please visit affiliated websites for updates. Orthodox Church, 3450 Irving Ave, S., Mpls.; 612.825.9595; mplsgreekfest.org St. Louis Park Art Fair
Twin Cities Bridal Show 09/25 Find your dream wedding dress, and curate the wedding both you and your partner will cherish forever. With a variety of DJs, photographers, flo rists and more, they are all waiting to make your wedding day spectacular. You can upgrade your ticket for $5 to attend the fashion show. All ages. $15/standard, $20/aisle of style. Noon–4 p.m. Saint Paul RiverCentre, 175 Kellogg Blvd. W., St. Paul; theweddingguys.com
49lakeminnetonkamag.com
Twin Cities Harvest Festival
1421 East Wayzata Blvd. Wayzata, MN 55391 952.473.9637 • TheBrostClinic.comShawn Sailer D.C., Caroline Brost-Sailer D.C., Ryan Elton D.C., Barbro Brost D.C., Aaron Schulte D.C., Aarti Goyal D.C. Tyler Knutson D.C. 18 20 WINNER '21 BESTOF Disc herniations Disc SciaticaChronicdegenerationbackpainDRX9000Non-SurgicalDiscDecompressionSpecialists WINNER '22 BESTOF POLOVITZGROUP.COM | 612.743.6801 SARAH.POLOVITZ @ COMPASS.COM
50 September 2022 lakeminnetonkamag.com
The opening of Excelsior's The Guest House on Water Street brought out its team of owners and community members to view the beautifully-updated vacation rental and event venue. To have your event considered: send date, time, location, photos, contact information and a brief description of the event to lakeminnetonkamag@localmedia.co.
GALLERY — Photos courtesy of Natalie Webster
The Guest House
51 Your work isn't dull ... your business banking shouldn't be either. At CorTrust, we believe in business services that are bold, and that's why we provide products and services catered to your unique goals and speed. Bold claim? Not when highareexpectationsontheline. RaiseYourExpectations Ready to bank bold? Less banking. More wow! solutions.Discoverourboldbusinessbanking Member FDIC • Bank ID 405612 4625 County Rd 101 • CorTrustBank.com/Bank-Bold(952)Minnetonka933-9550 JAMESJHILLDAYS.COMPRESENTED BY LIVE SEPTEMBERCRAFT200FOODLOGROLLINGMUSICTRUCKSVENDORSBEERFESTIVALDACHSHUNDRACESFIREWORKS&MORE!9, 10 & 11LAKE MINNETONKA'S LARGEST 3-DAY FESTIVAL
52 September 2022 lakeminnetonkamag.com TASTEMAKERS
"tasty and quick." WRITTEN BY RENÉE
Abundantly Delicious Cookbook serves recipes that are STEWART-HESTER
The cookbook, Melvie says, is based off of feedback from people who attend
53
EmeottChrisKitchen;AbundantThePhotos:
mon—Becki
INTERESTINGLY, A FARM IN RURAL DARWIN, MINNESOTA, and a 100-acre organic farm in County Cork, Ireland, have a someone in com Melvie, owner of The Abundant Kitchen with locations in Excelsior and Buffalo. (See page 38 for more about the local store.)
Chaska TwoTwelveMedicalCenter Minnetonka 14001RidgedaleDr.,Ste200 obgynwest.net952.249.2000 WOMEN'S HEALTHCARE SERVICES IN THE TWIN CITIES At OBGYN West we are passionate about delivering high-quality women's health care. No matter what stage of life you are in, our physicians are here to provide individualized, compassionate care. Our physicians and physician assistants provide a variety of services including adolescence care, pregnancy care, screening mammograms, infertility, menopause, urinary incontinence, sexual health, pelvic pain and genetic cancer screening. Whether it's your teen's first annual exam, a new baby's on the way or you're facing the special challenges of middle age, OBGYN West is with you ever step of the way. September 10 - October 2 The St. Croix: ART ATINEVERYTHE BEND river TAKE ME TO THE RIVER 2022 Explore the region's many art fairs, festivals and open artists' studios this fall. WWW.TAKEMETOTHERIVER.INFO Featured Artwork The Road Home by Linda Lindner
In many ways, cooks and chefs are educators—teaching through their recipes about culture, agriculture and so much more. With the added title of cooking instructor to her resume, it makes perfect sense that Melvie would share her love of culinary endeavors in The Abundant Kitchen Cookbook: Recipes from the Culinary Classroom for the Family Home Cook "Writing a book was something that was a personal goal of my own," Melvie says. "I'd had small writing projects in the past—a feature on a website, a recipe on a friend's business page and my own blog with hundreds of recipes … My cookbook reads like a novel with funny and engag ing stories leading up to the recipe. You might read this cookbook under a blankie on the couch with a hot cup of tea, note book by your side creating your grocery list for a recipe you'd like to tackle soon."
KatieJ. Toft,MD MatthewA. Weinrich,MD SarahM. Talbott,PA-C RebekahA. Roverud,PA-C JenniferL. Smolinski,MD GreggA. Teigen,MD TerriS. Johnson,MD ChristineM. Larson,MD DeborahBrown, APRN,CNP,RDMS theway.findaproviderthatwillbewithyoueverystepofpatientsisimportant.AtOBGYNWest,youwillMaintainingstrong,caringrelationshipswithourob/gynphysicaltherapy,andmenopause.gynecology,incontinenceissues,weightloss,includesadolescentcare,infertility,obstetrics,careforallyourwomen'shealthcareneeds.ThisOurprovidersofferpersonalizedcompassionate 952-249-2000 · obgynwest.net Weofferconvenienteveninghours atallofourlocations.
Melvie grew up west of the Twin Cities and trained at the Ballymaloe Culinary School (BCS) in Ireland, where she completed an intensive chef certificate program that included all-encompassing techniques, including making French pastry; herb collecting; understanding southeast Asian food and Mexican cui sine from the Oaxacan region; and even learning a recipe for compost.
54 September 2022 her cooking classes. "I wanted the col lection of my recipes to be easy to follow, with ingredients that are easy to find and preparation methods that were basic," she says. "I wanted recipes that were tasty, quick and would satisfy even the pickiest of eaters. Personally, you'll find me at the local farmers market scout ing out that season's best produce, and I wanted to inspire that in my customers." The cookbook includes plenty of reci pes that call for a cornucopia of fresh produce and herbs. "If you get to cook with locally-grown ingredients, only sim ple preparation is truly needed," Melvie says. "When ingredients don't travel very far to your plate, a little bit of flaky Maldon [salt] and fresh ground black pepper with a quality olive oil is all you need to make amazing flavors."  Melvie admits she has a few favor ite and go-to recipes in the cookbook, including crêpes and chicken and dump lings. "You'll likely find the Kale, Sausage and Potato Soup at my family holiday gathering every year," she says. "The Roasted Beets [recipe] is on weekly rota tion for salads during the week. When hunger is overpowering and I'm in a time crunch, my Classic French Omelet really hits the spot—the ultimate fast food." abundantkitchen.shopTheAbundantKitchen@theabundantkitchen Garden Center & Landscaping 2350 West Wayzata Blvd., Long Lake, MN 55356 952-473-5425 | ottenbros.com OTTEN BROS. LANDSCAPING IS A FULL-SERVICE DESIGN/BUILD FIRM Creating distinctive landscapes is our pride & passion At Elite Home Professional, we; • Schedule and monitor maintenance services while you're away • Provide you with detailed home updates weekly • Protect your housing investment Absentee homeowners partner with Elite Home Professional to help prevent problems that could arise during unoccupancy. Elite Home Professional is a licensed, bonded, insured and accredited member of the National Home Watch Association (NHWA). 952-426-5445 | CONTACTmfrey@elitehomeprofessional.comelitehomeprofessional.comMICHAELFREYAT MOST TRUSTED HOME WATCH COMPANY IN MINNESOTA
EmeottChrisPhoto:
In-Store or Online Shop for handmade craft from over 150 artists
October 7– 9, 2022, at the Saint Paul RiverCentre. Learn more and get tickets at craftcouncil.org/StPaulSt. Paul
14401 Highway 7 in Minnetonka (952) www.generalstoreofminnetonka.com935-7131
Find the recipe for Melvie's Charred Tomato Sauce with Fennel and information about her culinary tours to Europe online at lakeminnatonkamag.com.
55lakeminnetonkamag.com
"Go vegetable heavy," chef Bobby Flay is quoted as saying. "Reverse the psychol ogy of your plate by making meat the side dish and vegetables the main course." This is not entirely a bad idea, especially if you have a bounty of garden produce to pair off with a delicious recipe that provides vegetables with an applause-worthy main entréeZoodlesshowcase.(zucchini noodles) are a good way to use up zucchini or summer squash, and Melvie offers a tomato sauce recipe that is the ideal zoodle partner for a veg gie-forward entrée. It also pairs well with eggplant (or chicken) Parmesan or as pizza sauce or dip for mozzarella sticks. Regardless of its use, the sauce has a special ingredient—fennel. "Don't skip it," Melvie says. "My preference is to make this sauce at the height of summer produce [season], when tomatoes beg for delicious application and are being dropped at your front doorstep by neighbors with abundant gardens." Or turn to local farmers markets for paste tomatoes. "They have less juice and are good to make into a thick, rich sauce," she says.
Shop with us!
Presented by the national nonprofit
HARVESTING FLAVOR
To view other Lens on Lake Minnetonka photo contest winners, visit lakeminnetonkamag.com.
"I TOOK THIS SHOT as it shows the spirit of the small town community coming together," says Ann Beadle-Reinitz, who recommends, "… Watch your life as you look through a camera lens. You may see a dif ferent point a view." The Mound resident enjoys taking photos in her yard, at Surfside Park in Mound and other local venues. By Renée Stewart-Hester
56 September 2022 lakeminnetonkamag.com
Title: Fire Trucks on Parade Equipment: Nikon D850 with a Nikon 24-70 mm lens @ 50 mm
Spirit of service captured in parade photo.
SECOND PLACE: ACTIVITIES & EVENTS Lens on Lake Minnetonka
LAST GLANCE
Photographer: Ann Beadle Reinitz
SUMMITORTHO.COM Hand pain getting out of hand? Start at Summit. EASY TO START Online scheduling EASY TO BE SEEN No referrals needed From carpal tunnel to fractures, if hand, wrist, or elbow pain is stopping you from doing what you love, start at Summit. EASY TO GET CARE Orthopedic urgent care
NEVERWEARWHATWONDERTOAGAIN
HammerMade.comMallMSPRidgedaleGalleriaAirportofAmerica