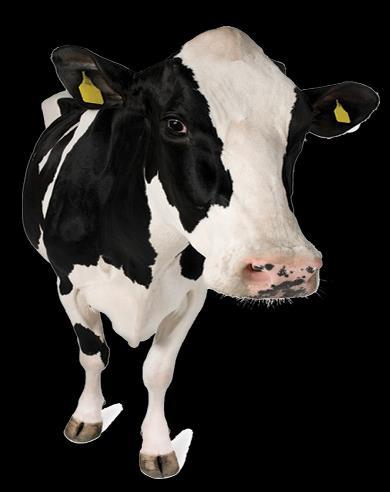 LEAF Open Farm Sunday 2023 Feedback Scrapbook
Feedback Scrapbook!
LEAF Open Farm Sunday, is a key date in the farming calendar, when farms across Britain are filled with the laughter and chatter of people discovering the world of farming.
Each year, we are overwhelmed with the incredibly positive feedback from both farmers and visitors, and 11th June 2023 was no exception. The comments within this book encapsulate visitors' wonder and joy of experiencing farming first-hand, and their gratitude to everyone involved
Many visitors went for a fun family day out, and came away with increased knowledge and respect for British farmers and all the industry delivers It demonstrates the value of Open Farm Sunday and the fully immersive experience of being able to see, touch, smell, hear and talk farming!
• 89% of visitors said they are encouraged to buy more British food
• 88% learnt something new about farming
• 87% say their trust in British Farming has increased
• 72% feel the farming industry is adapting to help combat the climate crisis
A huge thank you to the 257 wonderful farmers who hosted events, their 5500 enthusiastic helpers, the 170,900 visitors who supported them, and to all our sponsors for their financial and in-kind support.
Join us next year for Open Farm Sunday 9th June 2024 Principal sponsors LEAF Open Farm Sunday 2023
Visitor feedback
lovely to meet so many people in the farming industry to share what they do, answer any questions we had and in doing so inspiring my daughter's interest in this field of work. It was a truly fun, interactive, and entertaining event."
"Fantastic day out that allowed fun and and learning in unison. It was so nice to see some of the workings of a farm and how things are done. One of the best bits was knowing I had helped to support a local farm."
"Fascinating experience. Really eye opening to see the innovations being used to grow plants for the supermarkets. Interesting to see the different methods used to reach the standards required and keep everything disease and insect free."
"Excellent visit. Was lovely to chat to the farmer and the combine harvester contractors. We learnt quite a few things we didn't know and our young son loved driving the toy tractors around. A big thank you from the bottom of our hearts for a great time."
"Well organised, educational OFS delivered by passionate group of farmers and volunteers who are excellent custodians of the countryside."
"We love Open Farm Sunday - a great opportunity to remind our family that we need to support our farming community as they provide our food 3 times a day and we can often forget this when we shop in our supermarkets."
"I drive past the farm on a daily basis and always wondered what went on there. It was a great day and I'm extremely grateful to everyone who helped put together the day at Rhual Dairy. It was very informative and interesting learning about the daily life at the farm and what is entailed to produce the milk. They had talks as well as walks around the farm plus displays of the various machinery."
"I was really impressed with how the arable land was farmed with sustainable methods, their knowledge about care for the soil and wildlife. Also enjoyed the tour of the biomethane plant, and that they adapted their tractors to run on it!"
"Brilliant day at Gartur Stitch Farm, learned so much about farm life and the value of regenerating our soils."
"
Thoroughly enjoyable and so informative! We learnt so much and it really allowed us to see ethical and sustainable farming at its best! Will absolutely attend another Open Farm Sunday."
"A fabulous opportunity to learn about farming first hand. Great experience to help my little boy develop his language and increase my farming knowledge to help my teaching professional development. Great fun experience for all!"
"Thank you so much for an amazing day! My 4 year old son had possibly the best day a little boy could have being on your farm! Keep up all your amazing work!!"
"Our open farm visit to White Quarry Farm was exceptional! We did not expect the visit to be so informative and structured. Our young daughters were engaged from start to finish! We learnt about crops and matched the grain to the food, met a soil scientist, felt fleeces and made friendship bracelets from the wool! A great educational, fun and free day out for all! Thank you to everyone involved."
"A fantastic, fun, family day (and for individual visitors, too!), giving a valuable insight into our food production from field to fork, especially valuable to those who have no idea about how food is produced before it's seen on the supermarket shelves. Thank you!"
"What an engaging day spent at Loddington Farm, tractor ride and tour by farmer and young son (who had as much information as his Dad!), there was an amazing atmosphere with music, brewery beer, venison burger van, and all the industries that collaborate with the farm to bring diversity to modern farming. Gained a bigger respect for farmers and I learnt the difference between intensive/regenerative/ sustainable and organic farming and love this farmer's approach to his farm and growing. Stolen ideas for my own garden! Was great for my science and geography loving teenagers who listened intently and taking my youngest to visit an agricultural college tomorrow to see what is available as a future career. Lastly, I came away chinking with arms full of lovely produce and bottles from the shop that was surprisingly varied, well priced and excellent quality! So a great success all round! Thank you. We arrived at 11am and were some of the last to leave!"
"It was just an amazing day! Didn't think we would be there for the whole thing but there was so much to do! Felt like lots of thought went into it and our little boy loved every minute of it as did we! Lovely farm and fantastic workers nothing was too much trouble."
"We had such a lovely time visiting the farm, we all enjoyed seeing the animals and how well cared for they were. The farmers/workers all seemed to have a high level of enthusiasm which was lovely."
"I came with my wife and 2 sons to see the true way in which dairy cows are farmed in Britain. We were blown away at how well everything is ran and the attention to detail that comes with farming. All the staff are unbelievably helpful and knowledgeable in their trade. We will definitely visit again and pass on the good word."
"We thoroughly look forward to this annual celebration of farming in our family. An opportunity to understand and explore agriculture on our doorstep really resonates with all ages. We look forward to learning more in future years."
"We really enjoyed our Open Farm Sunday experience - it was both fun and educational. It is great to learn what goes into the processes which brings local produce to our table. A great experience for all the family."
"We were blown away that the entire event was free & felt very grateful for the experience. We'll definitely look to visit a farm again next year."
"We had a fantastic day at Balcaskie Estate seeing the animals, machinery and taking a tractor ride. We had visited the adjoining markets before but had no idea about the huge working farm 'behind the scenes'. The tractor ride tour was a real highlight (and we lucked out with the sunny weather!) - it kept our 1 year old son entertained for the full 90mins! We'll definitely be back next year!"
"A great family day out - experiencing what happens on a farm and why farmers do what they do. It was so interesting and encouraging to hear about all the farm does to help the environment, their livestock & the wildlife through their farm. Amazing!"
"We visited Deer Park Farm near Callington & it was such a brilliant experience. The family were warm, welcoming & informative, giving guided tours of the farm via tractor & trailer rides. We met the cows & sheep & saw them being fed, and the information was kindly tailored more towards the children on board to keep them engaged. There were stalls from local teams that work alongside the farm, offering engaging activities such as a nature trail & learning about things from the vets perspective. There were lots of leaflets/stickers to take away to further engage our little boy with farming."
"What a lovely day for everyone to enjoy. All the activities were immersive and educational. From the tractor rides to local agriculture building engineers. Anybody wanting to learn more about agriculture should come to an Open Farm Sunday event!"
"A really enjoyable day out, with a lot of interesting and fun facts that I hadn't been aware of. The people who were there were so friendly, and really helpful, it was a truly memorable experience."
"We loved our visit to a fruit farm. Had no idea of the scale of production. The tractor ride was fun and informative. We had a brilliant day out and will definitely visit next time the farm is open."
"Absolutely fantastic day out, extremely informative, enjoyable and well organised."
"Lovely, relaxed day out, showcasing the best of British farming Great activities, refreshments and atmosphere. Lots of effort and thought had gone into making it a wonderful visit plus they were raising money for excellent charities. Thank you to all who worked hard on such a hot day to make a truly great day out."
were a lot of cars, & people enjoying themselves - from the young boys directing the parking to the food being served, including a butchery The tractor & trailer tours were a big hit with all ages, it all appeared to be very relaxed & running smoothly. I do not underestimate how much planning it takes to organise such an event, but it was a great hit from all who attended. Thank you."
"We had a fantastic day. We visited as a family and found so much to do and see. My eldest son is disabled and was made to feel so welcome. The staff were knowledgeable and friendly. My son had the best day seeing the animals and roaming around the farm. We learnt a lot about bees and even made bees wax candles. Such a beautiful farm just down the road from where we live. We discovered they have a shop to buy local meat and honey - will definitely be shopping there now!"
"One of the best family days out in the fresh air Great produce, friendly and knowledgeable people who are clearly passionate about their work and their farm. Truly inspirational!"
"As a farming family, we thoroughly enjoyed talking to the staff and talking about our experiences on the farm compared to theirs. It's always good to see how other people farm and see the things they do the same or differently to us."
"We have been visiting the farm for a number of years. Their commitment to positive sustainable farming is commendable."
"Fantastic, fun, free family day out. Love getting up close with some of the farm animals, hearing about the produce that is farmed and getting to be close and ask questions about the machinery. Great family day out we've made a yearly event."
"
A thoroughly enjoyable day all round. Lots to see and do for all ages and learnt a lot about farming, the countryside, traditional crafts, and preserving the environment in the process!"
"A great opportunity for farms to open their gates and let the public in. We can never have enough education on farming and the British food industry "
"It was great to visit a working farm and see the farmer demonstrate the process of sheep shearing. He spoke so passionately about being a farmer and living his childhood aspirations as a sheep farmer. Getting up close to the lambs, pigs, sheep and calf was lovely. It was a very well spent afternoon in the sunshine, learning about British Farming and the trials and tests of the farming lifestyle."
"Shrieks of excitement on arrival tractors, cows, chickens, goats an interactive quiz, ride-ons, delicious burgers - didn't want to leave!!!"
"Have driven past this farm many times and felt intrigued. Was fab to be able to look around and see how it works. Myself and my three children had a great time and were impressed how healthy and calm the herds seemed. Thank you - will definitely support this event again."
"A fantastic experience for all the family. The man on the tractor ride was so knowledgeable & shared with the group. They ensured that everyone got a chance to get close to the animals. All the staff there were so helpful & friendly. We had a tractor ride, fed the lambs & calves, held a chick & explored the machinery. My boy said it was the best farm ever!"
"I think the farmers were amazing allowing us, the public to come and look around their home/farm, so much information they put out for us all to learn from. The animals were amazing. Very grateful to be able to take my 8 year old boy who loves cows but never really being able to go up close to his favourite animal, he was over the moon to see them being milked!! Thank you again."
"Learnt so much about dairy farming. The children loved it and left feeling inspired. My little boy has not stopped talking About looking for baby cows using the vets scanning machine and my teenage daughter thinks she may want to go into farming when she leaves school. Oh and the free Arla products where a bonus. Thank you so much."
The host farmers' experience
"As the sun sets on the Cowran Estate we wanted to take a moment to give a heartfelt thanks to the organizers, volunteers, animals and visitors (and weather gods) who made Open Farm Sunday unforgettable!"
"We had over 450 people through the gate, I did 18 tractor and trailer tours (now losing my voice) great event and lovely to be part of the Open Farm Sunday experience " Ed, The Slow Farming Co
"I can't tell you how fantastic our day was on Open Farm Sunday Nearly 2000 visitors enjoyed an incredible day." Lizzy, Blackberry Farm Shop
"We had a great day As always it was a wonderful experience for all with lots of smiles, education, and community engagement in what we do and how important farming is! Thank you to LEAF for all your support in getting the day up and running, the banners and posters were fantastic." Rachel, Haygrove
"We're so glad we took part " Sophie, Halton Farms
"Wow what a day! We welcomed over 500 of you to the farm and we really hope you enjoyed your visit! Holly, Newhouse Farm
"Kids loved sitting on the old tractors, everyone enjoyed the BBQ, stalls and the wee ones loved going into the pig sty and sticking their heads in the milking stand. People made lovely flower arrangements, colouring and enjoyed our yummy BBQ. Already started planning next year's...!"
Jane, Lyne Mhor Croft
"What a fantastic day! This year's OFS in the Marlborough Downs ANOB had an emphasis on nature and environment and the work that the farmer's do for wildlife, birds, flora and fauna. An arable farm that sits atop the Downs at 700ft and hardly a drop of rain!" Janinka, Maisey Farm
"In excess of 1300 people came throughout the day and participated in a programme of activities including tours of the milking facilities and calf feeding. It was wonderful to see so many local people and to be able to show them how we farm first-hand." Mark, Yareal
"500+ through the gate (the most yet!) All the activities were well received and great feedback. The frenzy of last-minute planning and setting up was worth it and £150 raised for our chosen charity - RSABI "
Jean, Ardo Christmas Trees
Stand-out moments
"Fantastic comments and warmth from our guests with children hanging on to every word and keen to ask questions - especially the youngest ones!"
"Struggling to persuade everyone to stop handling all the seeds and move onto the next activity!"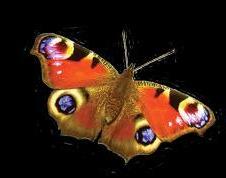 "Hearing parents say 'Talking to our children has inspired them to look towards a career in agriculture'."
"The kids all waiting with excitement to watch milking and see the herd coming into the yard to be milked."
"Children enjoying sitting on a tractor, and our bull performing his job in front of everyone!"
"People's knowledge, understanding and curiosity has increased due to Clarkson's Farm."
"This year we made a wooden cow that can be milked, everyone loved her."
"Positive feedback, relaxed atmosphere and great questions."
The distances some had travelled 60-70 miles especially to visit."
"The interest and goodwill towards us as farmers was amazing."
"Engaging with the local community whom have historically been opposed to the site."
"Milk tanker arriving and visitors being able to watch the process."
"Farm walk in beautiful arable farm landscape."
"Our vet showing the children how to calve a cow!
(Not a real cow)"
"A fully grown man with 2 children making out his children were excited to see the combine but it was him who was really interested so we got him up into the cab and showed him what everything does."
"Some great conversations with members of the public. Also good to get the group of people helping together."
"The hum of chat in the barn and having lots of people on the farm."
"Our JCB skittles was a real hit - literally!"
"Seeing our herd of British White cattle - none of our visitors had ever seen these before and were very interested."
"Everyone left with a smile on their face."
"The excitement from the children and joy on their faces was amazing to see, everybody was willing to learn."
"Just the sheer volume of people who wanted to learn about farming."
"The lady that didn't realise lamb chops came from lambs!"
"Very positive feedback from all visitors to the farm. Sheep Show and Farm Safari are favourites!"
"How manic the whole day was. It was our first event, so had no idea what to expect."
"A fascination with our milking robots and just a general positive reception from visitors."
"Everyone left with a smile on their face."
"We were surprised there was so much genuine appetite to learn and had some brilliant conversations."
"One of our biggest critics from the village who was against our development of the farm told us how her opinions had been changed and really loved what we were doing!"
Join us next year: LEAF Open Farm Sunday 9th June 2024 Take part in the farming industry's annual open day. Build community relations and help people to understand and value the food they eat and the work farmers do. For more information and to register and event: www.farmsunday.org Join in the conversation online: @OpenFarmSunday @LEAFOpenFarmSunday Contact us: LEAF (Linking Environment And Farming) Stoneleigh Park, Warwickshire CV8 2LG +44 (0)247 643 911 Charity no. 1045781