GOT CHECKED BY A MAMMOGRAM
A visual diary of our free mammogram events.
Screening and detection save lives!
It's hard to believe it's been four years since we opened our Breast Care Centre in Lagos and launched our mobile mammography van. We've screened thousands of women since then. There have been twists and turns along the way, but here we are, still making mammogram as accessible as it can be to those who need it.
We celebrate how far we have come while looking to the future with excitement. Cheers to more women getting their regular yearly mammogram, cheers to early detection, and cheers to saving women's lives!
EARLY DETECTION
Mammograms don't prevent breast cancer, but they can save lives by finding breast cancer as early as possible when it can still be treated.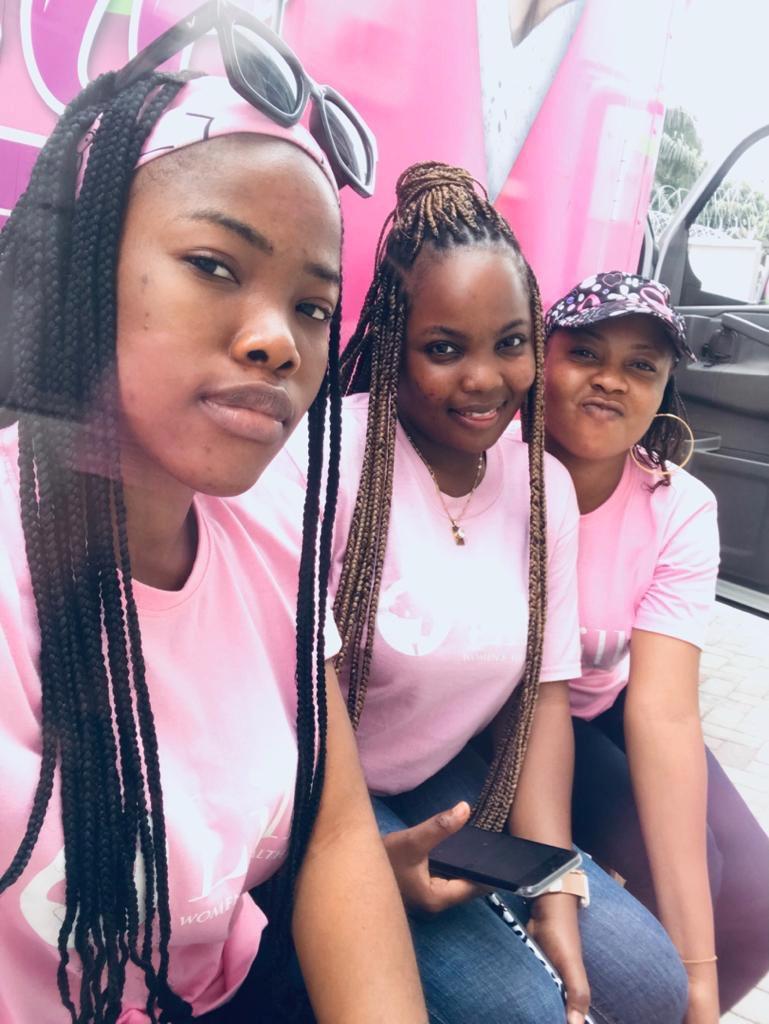 Team Lilly Women's Health providing service beyond expectations!
........
The only thing we have to fear is fear itself. So the only thing to really be afraid of is if you don't go get your mammograms.
Cynthia Nixon
Oh, so ready to serve with a smile!
We're all in this together!
Mammograms are really sort of a gift. You can either catch something early or count your lucky stars because nothing was discovered. Either way, you're ahead of the game.
Charlotte Ross
Our state of the art digital mobile mammography coach brings life saving and convenient breast screening services to women at work, worship and community areas throughout Lagos.
EARLY DETECTION IS THE KEY TO SUCCESSFUL TREATMENT
While the outlook for women with breast cancer varies by the stage of the cancer, in general, the survival rates are better when the disease is diagnosed earlier.
Earlier diagnosis is critical to surviving from breast cancer, as it means patients can receive treatment when there is a better chance of achieving a complete cure.
OUR WHY
Our patients are at the centre of everything that we are, in all that we do and in what we'll become! Nothing but the best for all our patients!
MAMMOGRAMMING OGUN STATE
All women should understand that a mammogram is nothing to be afraid of. It's not an enemy but a friend. Early detection is the key to the cure.
Kate Jackson
Our mobile clinic comes to you and brings mammogram to your place! We bring everything to your site so that your women can complete their annual breast screening regardless of where they are in Nigeria and how busy they seem to be.
Team Smile plays really hard but works even harder! :)
EARLY DETECTION IS THE CURE!
Early breast cancer detection saves lives! This is because breast cancer treatment works best when the cancer is still small and has not spread outside the breast to other parts of the body. Breast cancer is sometimes found after symptoms appear, but many women with breast cancer have no symptoms. This is why regular breast cancer screening is so important.
WE COME TO YOU!
Lilly Women's Health's mobile clinic travels to communities that have very limited access to proper breast care. We bring mammogram right to their doorstep and offer them an easy, convenient way to get care and breast health screenings.
Lilly Women's Health joins forces with the best and the brightest in their respective industry and those who truly understand and support early detection through mammogram for the women in Nigeria.
L
COLLABORATION IS IMPORTANT!
At Lilly Women's Health, we recognize the value of effective collaboration. It brings us better ideas and successful outcomes. it also makes the process of serving patients more worthwhile and enjoyable on the whole.
How do we make free mammograms possible?
Giving free mammograms to financially challenged and underserved women in Nigeria is made possible through our very own Woman for Woman Initiative and also through sponsorships by and partnerships and collaboration with socially responsible individuals and business organizations.
The following are the organizations that made all this possible:
Our Lady of Apostles Catholic Women Association Lake Shore Cancer Center and Foundation for Cancer Care Association of Nigeria Physician in the Americas Florida Chapter WEMA Bank
Pfizer grant breast cancer research project at Obafemi Awolowo University (OAU), Ile-Ife-Osun State
Rotary Club through Jacaranda Cancer Center in Ogun State
Over 150 pharmacies and health care facilities in Lagos.
CLICK HERE to check out some of them.
TO VIEW VIDEO COMPILATION OF OUR FREE MAMMOGRAM EVENTS AND PATIENT TESTIMONIALS
CLICK ABOVE
Contactustoschedulea mammogram. 17 KAFI STREET, OMATSOLA MALL, ALAUSA, IKEJA, LAGOS, NIGERIA 0700 LILLY HEALTH / 0906 000 5897 / 0908 700 0030 ADMIN@LILLYHEALTH.COM