SERVING LAKE NORMAN SEPTEMBER 2022 ARTS PeninsulaMissionArtisticPrime ContinuingcollaborationtheFinediningatThe Annual Issue Limitless Celebrating what LKN has to offer our 55+ readers
LAKE NORMAN CURRENTS | SEPTEMBER 20222 Restoring Quality of Life Drs. Coleman & Foran 19910 North Cove Road Cornelius / carolinaoms.com704-892-1198 L ake N orma N ' s T rus T ed C hoi C e F or o ra L s urgery s i NC e 1985 You rely on your teeth to eat, speak and smile with confidence! If you have missing teeth, you owe it to yourself to restore those areas with the next best solution: Dental Implants! Our exclusive 3D diagnostic and planning technology allows us to plan and precisely place the implant based on factors that are crucial to its long-term success. Trust your Dental Implants to the experience and reputation of Dr. Michael Coleman and Dr. Michael Foran D rs . m i C hael C oleman an D m i C hael F oran
Last month, I took one last solo road trip with my daughter before she left for college seven hours away. We took turns choosing what kind of music to listen to in the car, and when it was my turn, I asked her to se lect some 80s and 90s tunes. I'm not going to name all the songs I was bopping around to in the driver's seat, but let's just say there was one very popular boy band from Boston that came on as well as a female singer that was once an opening act for them. And then some songs from iconic movies filled the speakers. Memories from my childhood and teenage years came flooding back to me. When I was twelve years old, I moved from Texas to western North Carolina. I was living with my parents in an old farmhouse out in the country, and the only neighbors around were a few family members of my stepfather. I hadn't started school, so I hadn't made any new friends yet. Both of my parents worked long hours that summer, and I was the quintessential late 1980s kid who had to find ways to entertain myself. Yes, I had my books, and a few favorite VHS tapes I nearly wore out, but I also had music. Specifically, I had the original motion picture soundtrack to the movie "Dirty Dancing." Let me preface this by saying I'm not a dancer. I've never been dancer. I believe I took a few dance classes as a child, but that was a brief time period and once I was in middle school, I had moved on to chorus class. But boy, did the movie "Dirty Dancing" make me want to dance. I wanted to wear gauzy dresses and glittery sandals and twirl around the dance floor, confident in my steps and place in the world. Each day, I would pop that soundtrack into our stereo and proceed to dance around the hardwood floors of our home. Sometimes I had a broom or mop in one hand when my mom had left me a list of chores to complete that day. I didn't care that I didn't know how to do the Mambo, the Tango, the Cha Cha, or any form of salsa dancing. I spun around, dancing to "De Todo Un Poco" and singing "Be My Baby" and "In the Still of the Night." As some of my favorite dance tunes came on that morning in the car with my daughter, I felt a wave of sadness wash over me. "I don't dance anymore," I told her. "I don't know why I stopped doing that. It used to make me so happy." I think sometimes we get so busy, so overwhelmed with the many different directions our lives take us each day, that we forget to do the simple things that bring us joy, like dancing around the house on a random Saturday afternoon or belting out our favorite tunes while we're cooking dinner. I vowed to make more time for indulging myself in the things that made me happy when I was 12 and 13.
Won't you join Justme?Dance Renee@LNCurrents.comEditor The magazine by and for the people who call Lake Norman home Carole Lambert Carole@LNCurrents.com Denise Atkinson denise@oasisluxuryhomes.com Lauren Platts social@lncurrents.com Alison Smith Alison@LNCurrents.com Advertising Sales Executives Trisha Robinson Trisha@LNCurrents.com Beth Packard Beth@LNCurrents.com Sharon Simpson Sharon@LNCurrents.com MacAdam Smith Mac@LNCurrents.com www.facebook.com/LNCurrents www.twitter.com/LNCurrents Design & Production idesign2, inc Contributing Writers Trevor LaraAllieAbigailMikeTonyJenniferKarelBekAllisonBurtonFuttermanMitchell-KiddBondLucanderMitchellRicciardelliSavickiSmathersSpencerTumer Contributing Photographers Jon Beyerle Lisa TiffanyCratesRingwald Photography Advertising DirectorPublisherSocialMedia Specialist Event Coordinator In the Best of the Lake Norman CURRENTS Award winners we featured in our September issue, the address for "Best Financial Advisor" Edward Jones-David Hahl CFP®" was listed incorrectly. The correct address should be 18805 W. Catawba Ave, Suite 206, Cornelius. We apologize for this error. LAKE NORMAN CURRENTS | SEPTEMBER 20228
FROM WHERE I SIT
Contents FEATURES In Every Issue 30 Creative Classes affordable programs in our area 40 Game On Continuing the Mission 44 Navigators The Lakeside Artists Studio Tour 68 On the Circuit A month of things to do on the lake 88 Renee Wants to Know Fall Fashion Trends CHANNELMARKERS Movers, shakers and more at the lake 17 Davidson WFAE reporter wins award 18 A Sneaker Soiree 20 The Inaugural LKN Metsquerade 22 Live Like a Native – Fall events you don't want to miss 24 For the Long Run –Davidson Green School IN THIS ISSUE 28 Young Leaders Mooresville Community Children's scholarshipTheatreprogram 32 The Fall Arts Preview DINE + WINE Eating, cookingdrinking,andfun Wine Time Italian wine at Mi Amichi On Tap Consider hard cider In The Kitchen Mango Pico de Gallo Nibbles + Bites Peninsula Prime Seafood & Steakhouse LAKE SPACES How we live at the lake 47 Dwellings Huntersville home office redesign About the Cover: Plan your cultural calendar this fall with the help of our section on page 32. 32 7164 LIMITLESS A section for LKN residents 55+ 72 Topic of the Day Why our pets matter to us 74 Tasty Bits Chicken Pot Pie 78 In My Glass A celebration in Paris 80 A Moment In Time Reflections on 9/11 home delivery to the most affluent Lake Norman residents. It also is available at area Harris Teeter supermarkets, as well as various Chambers of Commerce, real estate offices and specialty businesses. The entire contents of this publication are protected under copyright. Unauthorized use of any editorial or advertising content in any form is strictly prohibited. Lake Norman CURRENTS magazine is wholly owned by Oasis Magazines, Inc. 10225 Hickorywood Hill Ave, Unit A Huntersville, NC 28078 484.769.7445 | www.LNCurrents.com Mission Statement: Lake Norman CURRENTS magazine will embody the character, the voice and the spirit of its readers, its leaders and its advertisers. It will connect the people of Lake Norman through inspiring, entertaining and informative content, photography and design; all of which capture the elements of a well-lived life on and around the community known as Lake Norman. 20 LAKE NORMAN CURRENTS | SEPTEMBER 202212
To hear David Boraks' award-winning "Asbestos Town," visit wfae.org/asbestos-town. As the WFAE climate reporter, he primarily covers the effects of climate change across the Carolinas and how we're adapting to it.
"Asbestos Town" first aired on WFAE as a three-part series in January 2021. Spin offs included a program for WFAE's Charlotte Talks, a virtual community conversation, and a web page. And it recently received national recognition. In June, the Society of Professional Journalists presented Boraks with the prestigious 2021 Sigma Delta Chi Award. Selected from among more than 1,200 entries, his was the sole winner in "Radio Documentaries." According to the SPJ judg es, "This piece on the contamination of a mill in a historically Black neighborhood is a great example of the kind of quality work that can happen when a talented reporter gets to cover a beat for more than a Asdecade."along-time
As Collard says, "David is all about getting the story, getting to un derstand the big picture and the nuances. It reached a stage that the better service was to do something all encompassing, from when the plant was in its heyday, where people could work and make a good living but also what the long-term ramifications are and the challeng es coming to the solutions. To have something people can refer to is valuable. This is long lasting."
www.LNCurrents.com | SEPTEMBER 2022 17
The Society of Profeesional Journalists has awarded the WFAE documentary with the 2021 Sigma Delta Chi Award.
LocaL reporter wins prestigious nationaL award
"We now know that asbestos is dangerous, but to hear how people would load up their trucks with asbestos waste material and put it in their yards is sobering," he says. And there is still more to this story. A developer recently closed on the property. As his plans move forward, you can get the latest updates by following David Boraks at WFAE. by Karel Bond Lucander File photo by Lisa Crates
SPJ member, Boraks says receiving this distinction "was really an honor. The SPJ Code of Ethics are guiding principles I have lived by my entire career." "Asbestos Town" is a good example of his professional dedication. With so many first-hand accounts and stories shared by family members, "Asbestos Town" is full of surprises—some hard to fathom, unless you put them in the context of the times.
For years, David Boraks has been reporting about asbestos contam ination at the site of a century old cotton mill in Davidson's histor ically Black west side. Boraks, who has lived in Davidson with his family since 1993, began sharing this complex and multifaceted story while working for the former online news source he founded, DavidsonNews.net. Now a reporter for WFAE, Boraks had files of de tailed material and the idea that this was worthy of something bigger. He talked with WFAE News Director Greg Collard about creating a documentary, and Collard gave him the green light. "I've heard so many people say they never knew about this, and I wanted it to reach a wider audience," he says. "Thanks to my editor, Greg, I was able to do that."
The Effects of "Asbestos Town" on a Community
Movers, Shakers, Style, Shopping, Trends, Happenings and More at Lake Norman Channel Markers
The Sneaker Soiree will be held from 7-10 p.m. and doors open at 6:30 p.m. Tickets are $100 per person and tables of eight are available for purchase. The event is open to all, including local businesses with an interest in health and wellness. "You won't want to miss this event!" Ahrens says. "Dust off your cocktail attire, grab your favorite, most comfy dancing sneakers and walk down the pink carpet!" You can also test your luck at one of the games that evening, possibly winning a grand prize.
Support the sport and benefits of running in young women with the 5th annual Sneaker Soiree, organized by Girls on the Run of Greater Piedmont. The event will take place this year Oct. 7 at The Venues at Langtree in Mooresville, and will include drinks, dancing and an incredible offering of auction items while supporting life changing programs for young girls across North Carolina.
"We have served more than 10,000 girls in seven counties in cluding Alexander, Davidson, Davie, Forsyth, Iredell, Rowan and Yadkin counties with plans to expand into Guilford County in the Spring of 2023," explains Alison Ahrens, Executive Director, Girls on the Run of the Greater Piedmont. The organization helps teach critical life skills through small running teams, interactive lessons and physical activity. Programs focus on girls ages 8 to 13 years old in grades third through eighth, inspiring them to be joyful, healthy, and confident using an experienced-based curric ulum which creatively integrates running.
"Girls on the Run gave me self-confidence to accomplish things that might be hard in my life," says Girls on the Run participant Addyson. "It really taught me to be brave and to be strong!"
Organizers of this year's Sneaker Soiree say funds raised will di
rectly support program advancement and scholarship opportuni ties to allow access for every girl to participate in their programs regardless of financial limitations or other barriers. "We focus on the whole girl, not just the physical, but what girls need socially and emotionally during the most critical ages of their life to be successful," says Ahrens.
"The most common feedback we hear from our families is they wish they had a program like this when they were younger," Ahrens adds. Girls on the Run is a non-profit 501(c)(3) and donations are tax deductible. For more information, to purchase tickets or to make a donation, visit https://SneakerSoiree22. givesmart.com.
Dance the Night Away by Jennifer Mitchell | photography courtesy of Facebook
CHANNEL MARKERS
Girls on the Run® of Greater Piedmont holds Sneaker Soiree Fundraiser in October
Guests are encouraged to put on their running shoes and walk the pink carpet at the event.
LAKE NORMAN CURRENTS | SEPTEMBER 202218
www.LNCurrents.com | SEPTEMBER 2022 19 Shop_N_Save_Markets NOT GASORDINARYYOURSTATION 1105 Mecklenburg Highway, Mooresville NC 28115 • 704-664-2155 We are not your ordinary Gas Station – although we do have some of the lowest gas prices around. Just step into our shop and see what makes us different. We are a locally owned and operated "boutique" butcher shop with butchers cutting 7 days a week. Prime beef cuts, hand-cut chicken, fresh salmon, oysters, hand-made shrimp & crab cakes are among our offerings. Fresh salads, gourmet cakes and local cheeses as well as fresh, local produce and over 200 different wines to choose from! Come in and see what makes us one of Mooresville's best kept secrets!
"I want to make sure my son knows I did everything in my power to change the outcome of this disease not just for myself but for other Moms as well. That's my mission in life, and I've ap plied everything from my career to help make change and create impact in MBC," she says.
"The community is so tight knit…people are known to be gen erous with their time and money, so I felt like I had a lot to work with in our area and it's a nice way for the community to come together every fall," she says.
Lake norman metsquerade raises funds for deadLy cancer
When it comes to the gala, Barney says she wants to tell the truth about breast cancer. "It's become so pink and survivor this, warrior that, and we've forgotten about people dying from the disease," she Approximatelysays.30
Diagnosed with stage 4 metastatic breast cancer (MBC) at the age of 37, Barney is determined to create change when it comes to living with MBC. MBC is the incurable and terminal stage of breast cancer, where the cancer cells have spread (metastasized) to other parts of the body. At age 44, Barney says she's one of the lucky ones. "Only 25 per cent of MBC patients live longer than 5 years…I've lived longer than most and want to make sure others get that chance too," she says. One way she is doing that is by organizing Lake Norman's first annual Metsquerade Gala to raise funds for MBC.
When isResearchMoreNeeded by Allie Spencer photography courtesy of Adiba Barney
percent of people initially diagnosed with early stage breast cancer will go on to be diagnosed with MBC, yet only 5-7 percent of funds donated to breast cancer organizations go towards MBC research. Barney stresses that there needs to be more of a research focus on the terminal stage, so that one day MBC can be treated like a chronic disease, one that patients can live with and manage for many years.
For more information on how to donate to the Lake Norman Metsquerade, visit lakenormanmets.org or contact Adiba Barney adiba@metavivor.com, 917.767.0077.
LAKE NORMAN CURRENTS | SEPTEMBER 202220
CHANNEL MARKERS
Lake Norman resident Adiba Barney is on a mission to transform the outcome of terminal cancer.
Barney, a former Silicon Valley executive, is on the board of Metavivor, a volunteer-led, non-profit organization that funds MBC research. Metavivor has aided volunteers who have planned "Metsquerade" galas in other major cities, successfully raising millions of dollars, and Barney thought Lake Norman would be a good fit for this type of fundraising event.
She initially started planning the fundraiser in 2019, but the idea was shelved due to the pandemic. On Sept. 23 her vision will finally come to fruition in the ballroom at the Peninsula Club.
Guests will enjoy an evening emceed by WBTV's former top news anchor Paul Cameron, a cocktail hour, 3-course sit down dinner, live entertainment by singer/songwriter Spencer Rush, silent auc tion and keynote speakers. Most importantly, all of the proceeds raised will go towards MBC research in the form of grants that are awarded through a scientific peer-review process. Adiba's goal is to name a $250,000 research grant after the Lake Norman ThereMetsquerade.areseveral opportunities for sponsors and donors to make an impact at the Lake Norman Metsquerade--from monetary donations, corporate partnerships, table sponsorships, and donating low and high value unique silent auction items. All donations can be made via lakenormanmets.org or by contacting Barney directly.
WBTV former news anchor Paul Cameron will serve as emcee of the Metsquerade.
www.LNCurrents.com | SEPTEMBER 2022 21 Welborne, White & Schmidt EXCELLENCE IN DENTISTRY 9700 Caldwell Commons Circle | Cornelius, NC 28031 Tel: 704-896-7955 | Website: www.wwsdental.com Providing More Than Beautiful Smiles
LAKE NORMAN CURRENTS | SEPTEMBER 202222
CHANNEL MARKERS - live like a native
Amazing Maize Maze (Sept. 10-Nov. 6) Navigate the giant 7-acre corn maize featuring more than two miles of interconnect ing paths. Take a hayride around the farm, enjoy local beer, wine and cider, play a round of cornhole, and more. Times and ticket prices vary. Rural Hill, 4431 Neck Road, Huntersville, www. ruralhill.net. Praise in the Park (Sept. 17) This town-sponsored event includes Christian entertainment, local and national professional artists, in spirational vendors, food, and more. Free. 5-9 p.m. Smithville Park, 19710 S. Ferry Street, Cornelius, www.cornelius.org Alpaca Fiesta USA (Sept. 24) Family oriented fun, with ani mals, spinners, weavers and handcrafted items from local and regional artisans. Free. 9 a.m.-3 p.m. 10325 Hambright Road, Huntersville, www.lanart.net.
Carolina Renaissance Festival & Artisan Marketplace (Oct. 1-Nov. 20) History comes alive with non-stop, day-long, immer sive, and interactive entertainment. The open-air Artisan Market is filled with arts and crafts, games and rides, jousting knights on horseback, falconry, mermaids, fairies, dragons, feasting and more. Free parking. No pets. Ticket prices vary and are limited. Organizers suggest reserving your date in advance. Saturdays and Sundays from 9:30 a.m.-5:30 p.m. 16445 Poplar Tent Road, Huntersville, www.carolina.renfestinfo.com.
Field of Honor 9.11 Memorial (Sept. 1- 13) Posted in perfect rows and columns, the Stars and Stripes fly in tribute to the victims of 9/11. Flags will be posted at Veterans Park and Town Center Lawn, for all to pause and remember. Veterans Park, 100 Main Street, Huntersville www.huntersville.org Festival of Food Trucks (Sept. 3 & Oct. 1) Visit Downtown Mooresville for food trucks, live music, and shopping. 5-8:30 p.m. Free. North Main Street, Mooresville, www.downtown mooresville.com.
All American Dog Show (Oct. 1) Sign-up your pooch for the chance to win in a number of categories, including "Best Kisser" and "Best Puppy Dog Eyes," while the whole family enjoys ven dor booths, concessions and childrens' activities. Free to attend. 3-6 p.m. Robbins Park, 17728 W. Catawba Ave., Cornelius, www.cornelius.org. Davidson Fall Arts Festival (Oct. 8) Enjoy an evening art crawl featuring area artists and craft vendors, live music, an interactive art area, and more. 4-7 p.m. Free. Downtown Davidson, www. downtowndavidson.org.
Battle of Charlotte (Sept. 3-4) Experience a reenactment of three different Revolutionary War Battles, one of which took place partially at Rural Hill. Kids drill, weapons demonstrations, artillery demonstrations, cooking, music, camp life, and more. $8-20. 10 a.m. -5 p.m. Historic Rural Hill, 4431 Neck Road, Huntersville, www.ruralhill.net.
Festival.RenaissanceCarolinaofcourtesyPhoto From FamilyHistoryLivingtoFun
2022 'Tawba Walk Arts & Music Festival (Sept. 24) This festi val includes two stages of live music, more than 100 local artists and vendors, craft breweries, food trucks, street art, games, giveaways, a kid zone, and more. Free. 2-8 p.m. Old Town Cornelius, 19725 Oak Street, Cornelius, www.oldtowncornelius. com.
Downtown Mooresville Uncorked & Artsy (Sept. 30) Local and regional artists display their works along Broad and Main Streets. Live music, light appetizers, and in-tandem specials in businesses and out on the sidewalks. The tasting portion of the event is $25 per person and includes all tastings and a souvenir glass. The art and live music portions are free to attend. 6-9 p.m. Downtown Mooresville, www.downtownmooresville.com.
Charlotte Dragon Boat Festival and Asian Festival (Oct. 8) The team competition is part of a Chinese tradition that's more than 2,000 years old. Free to attend. Heats for the dragon boat race begin at 9 a.m. and the festival runs 11 a.m.-4 p.m. Note: There is no parking at Ramsey Creek Park for festival attend ees; parking is available at 8900 North Pointe Executive Park, Huntersville. Ramsey Creek Park, 18441 Nantz Road, Cornelius, www.charlottedragonboat.com. Sheepdog Trials and Dog Festival (Nov. 12 – 13) Celebrating its 24th anniversary; experience the National Border Collie Shepherding Championships, featuring Carolina Dock Dogs, Canine Agility Club Competitions, and more. This event also includes N.C. beer and wine, historic craft and cooking demon strations, food vendors, shopping, a Pumpkin Chunkin' and more. Free for children 4 and under; $8 for ages 5-12; $11 for 13 and older. Sat. and Sun. from 9 a.m. to 4 p.m. Historic Rural Hill, 4431 Neck Road, Huntersville, ruralhill.net. compiled by Bek Mitchell-Kidd Signature events for fall
www.LNCurrents.com | SEPTEMBER 2022 23 Personalize your space! TRENDS + STYLE 1. Fat City Cigar Print, $189 2."Kiss of the Sun", Oil by Anne Harkness $2000 3. Maori Head, Porcelain by Lori Neill $425 4. LKN Charcuterie BoardSolid Wood $119 5. "Spiral Vase" Pottery by Judy Riley $215 6. LKN Accessories Collection $19-$49 7. "Water & Air" Oil by Anne Harkness $1600 8. Custom Framing From Your Computer or Phone! All of these items can be purchased at: Historic Downtown Mooresville 148 N. Main | fcfgframing.com [4] [2] [1] [3] [8] [5] [6] [7]
At DGS, sustainability is part of the life skills they learn. Students study soil health, aquaponics, vermiculture and practice com posting. They also learn to be responsible community members, growing leafy greens in the aquaponics system and donating them to Ada Jenkins food pantry. They offer classes through Davidson Parks and Recreation on sustainable landscaping, edi ble gardens and medicinal herbs. Located on three wooded acres, students spend a lot of time daily outdoors—taking walks, practicing yoga and exercising. They also have regular field and wilderness adventure trips off campus. "Being in nature allows them to experience a sense of calm and develop more internal awareness," Jakubecy says. "Nature also boosts the immune system and stimulates the brain."
With a recent 2,800-square-foot building expansion, Davidson Green School has upgraded classrooms and added a Science and Sustainability Lab, a Makers Space (for art and 3-D projects) and new library. There are currently 45 students to 12 teachers, a ra tio that facilitates unique learning opportunities, such as studying physics through sporting activities. "We are small by design and intend to stay small to offer our students amazing experiences," says Jennifer Jakubecy, head and executive director of this pre-K through eighth grade school.
CHANNEL MARKERS - for the long run
Middle school can be especially challenging, and DGS of fers an alternative to students who attended other elementary schools. Their middle school provides advanced academics and real-world projects that make a difference in the community.
EducationInnovative since 2013 by Karel Bond Lucander | photography by Jon BeyerleDavidson Green School strengthens its roots Davidson Green School Head and Executive Director Jennifer Jakubecy founded the school in 2013 with Kathleen McIntyre. To learn more, visit davidsongreenschool.org.
Jakubecy says DGS middle-schoolers have all confidently gone on to thrive, including at Hough High, J.T. Williams, and even highly selective United World Colleges overseas and UNC School of the Arts in Winston-Salem. "After going through our program, students have a strong sense of self; they know who they are and what they Schoolwide,want."their engineering program encourages innovation and creative thinking. "When you have a challenge and it doesn't work the first time around, you learn from it, problem solve, and then try again," she says. "It teaches students how to fail, and to keep going."
LAKE NORMAN CURRENTS | SEPTEMBER 202224
Jakubecy was a classroom teacher with a Ph.D. in education before founding DGS in 2013 with Kathleen McIntyre. Their approach includes the belief that "the best learning comes from internal motivation, and children need to make mistakes to learn. To make mistakes, they need a safe learning environment." And when they have that, the sky's the limit. Here, kindergartners regularly do division and first graders read chapter books. An eighth grader recently completed ninth and 10th grade math. "Our job is to keep up with them, and sometimes just to get out of their way!"
Students have collaborated with Davidson College to research the effects of cankerworms on area trees and to help with an initia tive to reduce Styrofoam use in downtown restaurants. They also collected recycling data, presenting it to EcoDavidson.
www.LNCurrents.com | SEPTEMBER 2022 25 1. Glimmering Agate Framed Prints Set/2 $777 2. Hand Carved Wood Wall Decor $747 3. Palm Shadow Boxes Set/3 $1105 4. Agapanthus Sculptures Set/2 $447 6. Petrified Wood Sculpture $419 8. Tree Lined Lane Hand Painted Canvas $362 Nature TRENDS + STYLE ART IMITATES All of these items can be purchased at: 178 N. Main Street, Mooresville, NC 704.957.5014 [1] [5] [8] [4] [7] [6] [3] [2]
Mooresville Arts has educational programming for all ages.
LAKE NORMAN CURRENTS | SEPTEMBER 202226 BEST OF THE LAKE NORMAN CURRENTS AWARD WINNER
Their educational programs offer classes and workshops from all ages, along with summer camps and after-school programs for youth. These classes include drawing, painting, photography, and abstract art. They also offer workshops by some of the area's top instructors. There are also numerous opportunities for volunteers.
Founded in 1955 and located in a historic depot in downtown Mooresville since 1978, this nonprofit works diligently with com munity partners, artists, and patrons to provide a cultural experience like no other. They currently have approximately 300 members, and Jessica DeHart, Immediate Past President and Gallery Chair, believes the renovated gallery space and available shows, competitions, satellite galleries, and educational classes help attract more new members each Mooresvilleyear.
Mooresville ArtsBest Art Gallery
Arts collaborates with the Downtown Mooresville Commission to bring the popular event "Uncorked and Artsy" to the downtown area twice a year. Mooresville Public Library, On Tap Crafty Brews, Charles Mack Citizen Center, Thomas & Webber Law at the Lake all provide satellite galleries that allow local artists to display more of their work outside of the main gallery. These galleries help bring more sales to these artists and get them more exposure for their work. Senator Vickie Sawyer also displays artwork in her office in Raleigh.
Want to learn more? Visit www.mooresvillearts.org or visit at 103 W Center Avenue, Mooresville.
Editor's Note: Each month we will feature one of the 2022 Best of Lake Norman CURRENTS Award Winners and share a little more behind-the-scenes info with our readers!
www.LNCurrents.com | SEPTEMBER 2022 27 TRENDS + STYLE Go Wild All of these items can be purchased at: lunaslink.com | 704 677 2335 Located inside Home Heart & Soul [8] [2] [6] [4] [3] [1] [7] [5] 1. 'flower power' by kenT youngstrom 2. 'love loops' by kenT youngstrom 3. Purple Wrap Dress by Hutch Designs. 4. Animal Print Skirt and Sweater by zadig & voltaire 5. Assorted Under the Sea Pillows 6. Wildlife Hunting dog handled rectangular platter 7. Irvington Charred copper chandelier 8. Original art by Yvonne Boesel "Pinks and Such"20901 Catawba Ave. www.homeheartandsoul.com704-892-4743Cornelius with personalyourstyle contact Lunas lifestyle for pricing. contact Home Heart & Soul for pricing.
Gianopoulos graduated from the Community School of Davidson and is attending Furman University this fall to pursue degrees in Public Policy and Broadcast Journalism.
compiled by Renee Roberson
LAKE NORMAN CURRENTS | SEPTEMBER 202228 MCINTOSH LAW FIRM'S YOUNG LEADERS
The Mooresville Community Children's Theatre (MCCT) has been passionate over the years about nurturing up and coming perform ers, and the Clayton Miller Memorial Scholarship is one of the ways they exhibit this support. Clayton Miller, who passed away in 2014, was the original founder of the Mooresville Community Theater. In 1996, while serving as the Executive Director, Miller organized a group of volunteers to head up a children's division under the main community theatre umbrella. The MCCT pro duced its first performance around 1997. But the theatre suffered from the waning economy and performed its last musical in 2009. Two years later, a group of board members worked with the Town of Mooresville to resurrect the children's theatre. MCCT rehearses and performs in the town's buildings, and just wrapped up their summer programming and performances, with more planned for the Throughfall.
In 2021, Lake Norman High School graduate Eleni Kash re ceived the $1,000 scholarship. She began performing with MCCT in 2014 and spent time volunteering and working with sets, strikes, and concessions when she wasn't performing. Kash is currently pursuing a degree in theatre with a minor in business at Coastal Carolina Community College. Mooresville resident Lexia Gianopoulos is the 2022 Clayton Miller Scholarship recipient of $1,000. She started her performing arts journey in fifth grade with "Aladdin" and continued performing in as many shows through MCCT throughout the years. She credits much of her confidence and future pursuits to the early exposure to performing arts.
A Spotlight on FutureStars
the Clayton Miller Memorial Scholarship, award re cipients can take their dedication to theater and apply the same dedication and passion throughout their lives. All profits from concessions at each show are 100 percent directed towards the scholarship program.
Lexia Gianopoulos Eleni Kash
The Mooresville Community Children's Theatre scholarship program
Workshop Davidson and Hearts on Fiber to offer low-cost arts activities. There is also an after-school program offered in the fall for students in grades 6-12 called "PJ's and Paintbrushes." Visit townofdavidson.recdesk.com for more information.
LAKE NORMAN CURRENTS | SEPTEMBER 202230
Adults can choose from sketching, crafting, and painting with award-winning artist Maria Campagna and she will also offer classes for ages 7-18 years. Check out the Pre-School Art in the Park. Visit www.mooresvillenc.gov for pricing and dates/times.
The town frequently partners with local businesses such as AR
cain center for the arts Classes through the Cornelius Arts Center are now offered through the Cain Center for the Arts.
huntersviLLe parks and recreation
Check out the Daytime Open Art Studio at the Huntersville Recreation Center on the first and third Wednesdays of each month. www.huntersville.org/315/AdultSenior mooresviLLe parks and recreation
Yourself in the Arts compiled by Renee Roberson Check out these affordable programs in our area
davidson parks and recreation
Immerse
Choose from a variety of classes throughout the fall in mixed media, wheel throwing, handbuilding, watercolors, human and animal sculpture, oil painting, acrylics, comics and cartoon drawing, creating with clay, as well as classes for youth and open studio opportunities for those that aren't looking for a regular commitment. Prices range from $30 for open studios to $175 for weekly classes. Visit cainarts.org for a full list of course descrip tions, dates, and pricing.
www.LNCurrents.com | SEPTEMBER 2022 31 RANDY WWW.RANDYMARIONRMX.COMACCESSORIESMARION OFFERING ADAM'S CAR CARE PRODUCTS 704- 235-6800 209 WEST PLAZA DR. Mooresville NC 28117 M-F 8:00am-8:00pm Sat 8:00am-4:00pm Please visit us online www.RandyMarionRMX.comat Across from Randy Marion Chevrolet www.facebook.com/RandyMarionRMX West Plaza DrTalbertRd 10% OFF WEATHER GUARD TOOLBOXES 10% OFF RAPTOR SIDE STEPS 10% OFF WEATHER TECH PRODUCTS 10% OFF ALL JEEP LIFT KITS 10% OFF FLOW MASTER EXHAUST PRODUCTS 10% OFF AMSOIL PRODUCTS $50.00 OFF SPRAY IN BED LINERS UP TO 50% OFF ALL OAKLEY BRANDED PRODUCTS UP TO 50% OFF ON ALL IN STOCK ARE TRUCK BED TOPPERS NEW OEM TAKE OFF WHEEL AND TIRE PACKAGES STARTING AT $799.99 202231st,AugustExpireSpecialsAll ON ACCESSORIESPRICES ARE FALLING!
FALL ARTS PREVIEW - 2022 FALL ARTS PREVIEW LAKE NORMAN CURRENTS | SEPTEMBER 202232
All concerts take place from 5-9 p.m. on Jetton Street in Davidson near Clean Juice and will feature an acoustic artist first followed by a headline artist. Rev On-The Foreigner Experience (Oct. 1) Carolina Soul Band-R&B (Oct. 22) Second Saturdays at the Square Enjoy live music on the porch of The Crazy Pig in Davidson from 6-8 p.m. Rusty Knox Duo & Paul Atkinson BandBluegrass/Americana (Sept. 10) Stella Rising-Rock Variety (Oct. 8) Rock the Park Concert Series
Concerts take place at Liberty Park in Downtown Mooresville at 6:30 p.m. Grab dinner from visiting food trucks before the show begins. The Stranger featuring Mike SantoroBilly Joel tribute artist (Oct. 7)
www.LNCurrents.com
All concerts take place from 6-8 p.m. on the Green in Davidson. The concerts are free, www.concertsonthegreen.com. Tim Clark Band-Variety (Sept. 11) Davidson College Symphony & Jazz Ensemble (Sept. 25) 90s Kids-90s Tribute (Oct. 2) Beatlesque-Beatles Tribute (Oct. 16) Concerts @ the Circles
| SEPTEMBER 2022 33
Left: Sons of Serendip will perform in Statesville on Nov. 12. Right: The Van Every Smith Galleries at Davidson Col lege present "Lay of the Land" through Oct. 2. Below: Heartland Baroque performs in Davidson on Sept. 10.
concerts Davidson's Concerts on the Green
2022
Performing Arts Live of Iredell
FALL ARTS PREVIEW - 2022 Cain Center for the Arts
Lay of the Land (Through Oct. 2) Each year, the Van Every/ Smith Galleries present an exhibition that highlights the work of one or more studio art faculty. This year, the Galleries will collaborate with Katie St. Clair, Assistant Professor of Painting, on the presentation of her solo exhibition, "Lay of the Land." The
Sons of Serendip (Nov. 12)
Mud at the Mill (Sept. 12-Nov. 11) The gallery show showcases functional, sculptural and experimental work that utilizes clay as the primary material. The show is open to all, from students to established artists as we celebrate a variety of use and techniques.
Original Soul (Sept. 24) This captivating musical extravaganza features award-winning, Nashville-based musician and songstress Heidi Burson. Her inspirational vocals, along with her riveting 10-piece band, feature soulful classics such as "(I Never Loved a Man) The Way that I Love You," "RESPECT," "(You Make Me Feel) Like a Natural Woman," and much more.
LAKE NORMAN CURRENTS | SEPTEMBER 202234
Organ at Davidson
Performing Arts Live of Iredell holds concerts at the Mac Gray Auditorium at 474 N. Center Street in Statesville at 7:30 p.m., tickets are $30, students are $15. www.PALofIredell.com.
Music at the Mill Becca Stevens (Oct. 8) Kat Wright (Oct. 22) Sam Burchfield (Nov. 5) Charlie Mars (Nov. 19) Ana Egge (Dec. 10) Music at St. Alban's The 2022-23 season will consist of eight varied performances (two in the fall are listed below). All concerts take place at St. Alban's Episcopal Church, 301 Caldwell Lane, Davidson at 3 p.m., and will be proceeded by a free youth concert featuring local students on various instruments. General admission is $20, $15/seniors, $10/students, children 12 and under free. Tickets are available at the door for purchase at www.musicatstalbansda vidson.org.
This holiday program features the musical harmonies of Salisbury's own Ethan Uslan and bluegrass group Sister Sadie. gaLLeries Cain Center for the Arts Throughout the fall, programming will be held at the Cornelius Arts Center located at 19725 Oak Street, Cornelius. www.cainarts.org.
Opening reception: Sept. 16 from 6:30-8:30 p.m. Davidson College Van Every/Smith Galleries Davidson College Van Every/Smith Galleries are located at the Katherine and Tom Belk Visual Arts Center, 315 N. Main Street, Davidson, www.davidson.edu.
This musical group of four friends, who came through a series of serendipitous events, came together in graduate school at Boston University. Micah Christian, a former teacher from Massachusetts, is the lead vocalist of the group; Codaro Rodriguez, a former attorney from Charlotte, is the pianist and guitarist, Kendall Ramseur, a former cello instructor from Charlotte is the cellist and vocalist; and Mason Morton, a former teacher from Atlanta, Ga., is the harpist. Together they competed and became finalists on the 9th season of "America's Got Talent."
Charlton Singleton Jazz Quartet. (Oct. 23) Singleton is a Grammy-winning trumpeter and bandleader based in Charleston, S.C. Carolina Brass. (Nov. 20) A celebration of trumpeter William "Bill" Lawing, recently retired from Davidson College, where he taught music courses and conducted wind and jazz ensembles. Heartland Baroque Concert: "Wild Giants" (Sept. 10) The show begins at 7 p.m. Tickets available at door and online, $15 for seniors and students and $20 general admission. St. Alban's Episcopal Church, 301 Caldwell Lane, Davidson, www.heart Boundlandbaroque.org.byapassion for playing instrumental music of the 17th and 18th-Centuries, Heartland Baroque is an ensemble made up of respected early music specialists from all over the United States. Its members Martie Perry and David Wilson, baroque vi olins, Keith Collins, dulcian, Barbara Krumdieck, baroque cello, and Billy Simms, theorbo and baroque guitar, hail from North Carolina, Indiana, California, and Maryland, and often per form together in other well-known historically-informed period instrument ensembles around the country. Heartland Baroque dives into the Baroque musical world with vigor, showing off the immediacy and technical brilliance, the vivacity and profundity, the lilt, complexity, and spontaneity of its composers.
All concerts take place at Davidson College Presbyterian Church, 100 N. Main Street, Davidson at 7:30 p.m. and are free and open to the public. Donations accepted.
The inaugural season for the center will kick off in early January 2023 when doors to the new facility officially open. Throughout the fall, programming will be held at the Cornelius Arts Center located at 19725 Oak Street, Cornelius. Doors open at 6:30 p.m. and performances begin at 8 p.m. Check website for individual ticket prices. www.cainarts.org.
Rob Dicks (Sept. 12) Gardner-Webb Concert Choir (Oct. 10) This concert takes place at St. Alban's Episcopal Church in Davidson.
Charles Frost (Dec. 12)
A Down Home Christmas in Statesville Featuring Sister Sadie (Dec. 10)
Opening reception: Sept. 29 from 6-7:30 p.m.
exhibition will feature abstract, mixed media paintings inspired by the artist's foraging for mushrooms and other experiences observ ing and immersing herself in the natural environment, both locally and internationally. In addition to a series of paintings and works on paper, St. Clair will present sculptural objects – pigments and natural and man-made debris composed into a frozen form. Over the duration of a few days at different times throughout the exhibi tion, the sculptures will "create" new paintings, as they melt onto a prepared surface positioned below.
Embodied Cartography in Territorial Disputes (Oct. 12-Dec. 7) Susan Harbage Page has spent her life crossing borders, both literal ly and figuratively. Born in Ohio, she moved to North Carolina and thus experienced both sides of the Mason-Dixon line at an early age. In 1969, when Page was 10 years old, her mother took her and her three sisters on a three-month European camping trip in a red VW bus. The five women crossed 23 borders, including the Iron Curtain countries of Czechoslovakia, Hungary, Yugoslavia, and Bulgaria. At Romania's border, agents detained the family for a day. Being trapped between two borders and belonging to neither influenced Page's work which explores militarized spaces, borderlands, nation, gender, race, archives, representation, and belonging. While Page has a lens-based/ documentary background, she currently works in photography, video, performance, and installation.
40th Annual Artoberfest Judged Show & Competition (Sept. 27-Oct. 27) One of Mooresville Arts largest events of the year, Artoberfest showcases art from local artists. Artists compete for top honors and Best of Show; this year's show is judged by award-win ning artist North Carolina artist Jerry Sams. The Artists' Reception will take place on Oct. 7 from 6-8 p.m. Free. Tues.-Fri., Noon-4 p.m.; Saturdays, 10 a.m.-2p.m. The Travel Exhibit for the American Watercolor Society's Annual Juried Exhibition; Masters Members' Exhibit (Nov. 1-Jan. 4) Stop by the gallery and view the forty paintings from
Opening reception: Oct. 12 from 6-7:30 p.m. Mooresville Arts Mooresville Arts is a non-profit corporation whose purpose is to provide art and art appreciation for members and the general pub lic. Mooresville Arts resides in the Mooresville Arts Depot, 103 W. Center Avenue, Mooresville, www.mooresvillearts.org.
www.LNCurrents.com | SEPTEMBER 2022 35
Opening reception: Sept. 15 from 6-7:30 p.m. Witness Trees (Sept. 12-Dec. 7) Mexico City-based artist Lorena Mal visits the campus for two weeks to create her exhibition, "Witness Trees," her first solo show in North Carolina. Working in photography, drawing, and sculptural installation, Mal creates a dialogue between territories, specifically her native country of Mexico and the Southeastern United States, where the exhibition takes place. Seeking to connect rather than to divide, Mal explores the two landscapes through tree-drawings, botanical archives, as well as flowers and soil to approach a deeper past intersecting cultural, political and ecological traces.
Murder on the Orient Express (Sept. 22-Oct. 9)
Fri., 7 p.m., Sat., 1 and 4 p.m. and Sun., 1 p.m. All seats are general admission and $12.
FALL ARTS PREVIEW - 2022 this exhibit. Mark your calendars for the special event tied to this exhibit, listed below.
All fall performances take place at Armour Street Theatre, 307 Armour Street, www.davidsoncommunityplayers.org.Davidson,
Just after midnight, a snowdrift stops the Orient Express in its tracks. The luxurious train is surprisingly full for the time of the year, but by the morning it is one passenger fewer. An American tycoon lies dead in his compartment, stabbed a dozen times, his door locked from the inside. Isolated and with a killer in their midst, the passengers rely on detective Hercule Poirot to identify the murderer in case he or she decides to strike again. Thurs.-Sat. 8 p.m.; Sun., 2 p.m. Adults, $20; seniors, $18; students, $12. Boos & Brews (Oct. 27-29) This fun 10-minute play festival returns for its 6th year with spooky stories that will leave you shivering with fear and howling with laughter. Purchase tickets early as there are limited seats and they tend to sell out early. DCP Actors Lab, 20700 N. Main Street, Cornelius. Disney's Beauty and the Beast Jr. (Nov. 4-13) The Connie Company's youth actors will perform as the award-winning animated film and stage play comes to life in this romantic and beloved take on the classic fairytale. Based on the original Broadway production that ran for over thirteen years and was nominated for nine Tony Awards, and the Academy Awardwinning motion picture, "Disney's Beauty and the Beast JR." is a fantastic adaptation of the story of transformation and tolerance. The classic story tells of Belle, a young woman in a provincial town, and the Beast, who is really a young prince trapped under the spell of an enchantress. If the Beast can learn to love and be loved, the curse will end, and he will be transformed to his for mer self. But time is running out. If the Beast does not learn his lesson soon, he and his household will be doomed for all eternity.
"A First Look" Special Reception: Nov. 4 from 5:30-7:30 p.m. Mooresville Arts and FeedNC have formed a partnership to provide an exceptional experience for the American Watercolor Society's Traveling Exhibit. Guests will be treated to heavy hors d'oevres created by Chef Brendan Krebs and the FeedNC Culinary Workforce Development Students, craft beer and wine, live music, and more. Event proceeds benefit Mooresville Arts and FeedNC. Admission to this event is $100 and only 100 reser vations are available. Register online at www.mooresvillearts.org.
theatre Davidson Community Players
LAKE NORMAN CURRENTS | SEPTEMBER 202236
All fall performances take place at the Old Post Office Playhouse, 10 S. Main Avenue, Newton, www.thegreenroomtheatre.org.
Winter Wonderettes (Dec. 1-18)
Hello, Dolly! (Sept. 2-19)
Bursting with humor, romance, and energetic dancing, "Hello, Dolly!" provides us with some of the greatest songs in musical theatre history. Join us for this musical adaptation of Thornton Wilder's hit play The Matchmaker as we meet the romantic and comedic Dolly Gallagher-Levi, the turn-of-the-century match maker and "woman who arranges things," who is certain to thrill and entertain audiences of every generation. Fri. and Sat. at 7:30 p.m.; Sun. at 3 p.m. Adults, $18; seniors, $16; students, $14; children, $8. Hamlet (Sept. 30 and Oct. 1, 7, 8) Hamlet is Shakespeare's first masterpiece, arguably the greatest tragedy in the English language. Charged by his father's ghost to kill his uncle, the new King Claudius, Prince Hamlet strug gles with doubt and alienation in Denmark's corrupt court. Fri. and Sat. at 7:30 p.m. These free performances will take place at Southside Park in Newton. A Few Good Men (Oct. 14-23) This memorable courtroom drama tells the riveting story of mili tary lawyers at a court-martial who uncover a high-level conspir acy while defending their clients, two United States Marines ac cused of murder. The 1992 film of the same name was nominated for 4 Academy Awards including Best Picture, leaving us with one of the most unforgettable cinematic quotes, "You can't handle the truth!" Fri. and Sat. at 7:30 p.m.; Sun. at 3 p.m. Adults, $18; seniors, $16; students, $14; children, $8. The Green Room Theatre Green Bean Players
www.LNCurrents.com | SEPTEMBER 2022 37 Simply the best... for your pet! • Advanced Medicine & Surgery • Laser • Wellness Plans • Online Pharmacy • Boarding • Grooming • Vaccines/Dental Care • Exotic Pet Medicine/Boarding Alisha Fennell DVM Convenient location Adjacent to Petco & Target 10110 Northcross Center Ct, Huntersville, NC www.CarolinasVetCare.com704-439-060028078 Alycen Adams DVM Simply the best... for your pet! • Advanced Medicine & Surgery • Laser • Wellness Plans • Online Pharmacy • Boarding • Grooming • Vaccines/Dental Care • Exotic Pet Medicine/Boarding Alisha Fennell DVM Convenient location Adjacent to Petco & Target 10110 Northcross Center Ct, Huntersville, NC www.CarolinasVetCare.com704-439-060028078 Alycen Adams DVM Simply the best... for your pet! • Advanced Medicine & Surgery • Laser • Wellness Plans • Online Pharmacy • Boarding • Grooming • Vaccines/Dental Care • Exotic Pet Medicine/Boarding Alisha Fennell DVM Convenient location Adjacent to Petco & Target 10110 Northcross Center Ct, Huntersville, NC www.CarolinasVetCare.com704-439-060028078 Alycen Adams DVM • Advanced Medicine & Surgery • Laser • Wellness Plans • Online Pharmacy • Grooming • Vaccines/Dental Care • Exotic Pet Medicine Convenient Location Adjacent to Petco & Target 10110 Northcross Center Ct, | Suite 100 | Huntersville, NC 28078 •••••••••••• 704-439-0600 | www.CarolinasVetCare.com Alisha Fennell DVM Alycen Adams DVM Katherine Crocco DVM Sept 17, 2022 | 10:30-4:30 Blacksmithing, Pottery, Bowl Turning and Apple Butter Demonstrations Premium Artisans from over 40 Vendors Food and Beverage Trucks Live Music and Free Parking 14635 Black Farms Road, Huntersville, NC www.hindsfeetfarm.org | 704-992-1424 H
The
Green Room Community Theatre
The Wonderettes are back! This seasonal celebration finds the girls entertaining at the annual Harper's Hardware Holiday Party. When Santa turns up missing, the girls use their talent and creative ingenui ty to save the holiday party! Featuring great '60s versions of holiday classics such as "Santa Claus Is Comin' to Town," "Jingle Bell Rock," "Run, Rudolph, Run," and "Winter Wonderland," the result is, of course, marvelous! This energetic and glittering holiday package is guaranteed to delight audiences of all ages. Thurs.-Sat. 8 p.m.; Sun., 2 p.m. Adults, $20; seniors; $18; students $15.
Established in 1987, The Green Room Community Theatre was started with the purpose to bring quality live theatre to artists and audiences in the area. It is their belief that theatre is a life-trans forming experience and they work to provide diverse quality programming to the community at a reasonable cost in All fall performances take place at the Old Post Office Playhouse, 10 S. Main Avenue, Newton, www.thegreenroomtheatre.org.
751 Hwy 16, Denver | 704-489-6202 | Check us out on Facebook @AlbertineFlorals | Watch for pop up markets and wine tasting events! Hand made pottery by Lydiamom, farmer & potter! A splendid array of shapes, sizes and colors Our youcustomwilldesignerscreateafloralfor-foranyday,orabigevent! Reusable art! Art Lifting tote bags by Demdaco look great and help save our earth Keep track of your thoughts and inspirations in your choice of planner or notebook. Notecards too! beautiful decoupage art - she even makes them for special wedding favors! We make one-of-a-kind perfect seasonal decor for your home or porch Find kits and ideas for your own creative time Gorgeous pieces for your table or wall by Justin, Charlotte native and custom woodworker Creative Gifting, Local Artists, Custom Florals & Silks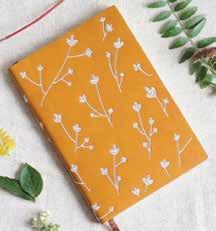 FALL ARTS P"REVIEW - 2022 Collaborate with freely moving horses to deepen your awareness and discover personalized insights with successful outcomes. Willow Equine offers an innovated ground-based approach to: Counseling | Team Building Leadership Coaching | Business Development 704.237.0644 | www.willow-equine.cominfo@Willow-Equine.com ASK ABOUT OUR VETERANS PROGRAM
When our stories change, we change!
Carolina Spook Tales (Oct. 30) Spooky Tales from across the Carolinas come to life on stage as a group of friends recount several haunting stories around a campfire. Discover some of the state's best legends and revisit some of your favorites, including "The Ring," "Brown Mountain Lights," and "The Miner Ghost of Joe McGee." There will also be two new shows in this production which are "Where Are You My Son?" and "The Hanging Ghost at Helen's Bridge." 3 p.m. Adults, $10; seniors, $10; students, $10; children, $6. Rodgers and Hammerstein's Cinderella (Nov. 18-Dec. 4) Rodgers & Hammerstein's timeless, magical fairy tale will en chant the hearts of adults and children alike with well-known songs including "In My Own Little Corner," "Impossible," "Ten Minutes Ago," and "Stepsisters' Lament." Be part of the magic as dreams come true! Fri. and Sat. at 7:30 p.m.; Sun. at 3 p.m. Adults, $10; seniors, $10; students, $10; children, $6. The Elves and the Shoemaker (Dec. 17) This holiday season, discover the magic in giving, as a poor shoemaker and his wife are visited by several clever elves. Upon seeing the shoemaker's kindness and need, the elves decide to help him out and in return are given wonderful warm clothes. 11 a.m. Ages 12 and under, $6; $10; ages 13 and up.
Mooresville Children's Theatre
Joint production between the Community School of Davidson and MCCT
The Lightning Thief: The Percy Jackson Musical (Oct. 6-9 and Oct. 13-16) As a son of Poseidon, Percy Jackson has newly discovered powers he can't control, monsters on his trail, and is on a quest to find Zeus' lightning bolt to prevent a war between the Greek Gods. Featuring an original rock store, this musical will have fans of all ages cheering. Note: Check MCCT website for ticket prices and times.
www.LNCurrents.com | SEPTEMBER 2022 39
Horses are the agent of
The Mooresville Community Children's Theatre (MCCT) is a 501(c)3 nonprofit organization dedicated to providing theatre, performance, education, production and viewing experiences for Mooresville, Lake Norman region and surrounding commu nities with an emphasis on including children ages 6-18. All performances take place at The Charles Mack Citizen Center, 215 N. Main Street, Mooresville, www.mooresvillechildrensthe atre.org.
GAME ON LAKE NORMAN CURRENTS | SEPTEMBER 202240
forAssistanceCaninemedicine.Military Heroes by Tony Ricciardelli photography by Jon Beyerle Continuing the Mission supports veterans with PTSD
Dr. Robert Lutz, Medical Director and member of the board for Continuing the Mission.
In Davidson, Suzy and Robert Lutz, founders of Continuing the Mission (CTM), provide fully trained assistance dogs to qualified PTSD veterans. Established in March 2016, CTM is a 501(c) (3) non-profit organization that immerses dogs in continuous social and functional activities. The non-profit provides, at no cost to veterans, 4-5 assistance dogs in North Carolina each year.
-CTM Veteran Recipient
Suzy Lutz, CTM Executive Director and a military spouse for thirty years, has experience training dogs in obedience, agility, and pet therapy. A former accountant for the Defense Department, Lutz understands the impact dogs can have on people and sports
PTSD is recognized as a treatable condition requiring ongoing support from mental health professionals, veteran organizations, and family members. Multiple therapies imple mented in conjunction with clinical approaches are often used to facilitate recovery.
www.LNCurrents.com | SEPTEMBER 2022 41
"CTM is an amazing organization. I am so grateful for the opportunity to have my new best friend. I am so grateful to CTM, and to everyone that takes part and what they do for it."
Prior to the 1980s, the term Post Traumatic Distress Order (PTSD), was often referred to as combat fatigue or shell shock. Soldiers suffering from depression, anxiety, and the debilitat ing horrors of war were mis-diagnosed, untreated, or inade quately treated. Temporary furlough (rest and relaxation) was considered a remedy before returning soldiers to the front Today,lines.
Lutz's husband, Dr. Robert Lutz, board certification in Emergency Medicine and Sports Medicine, is CTM's Medical Director & Member of the Board. Dr. Lutz retired from the US Army in 2017 after a 30-year career. With multiple combat deployments includ ing service in Iraq and Afghanistan, he has first-hand experience caring for patients with post-traumatic stress.
Additionally, the recipient's family is educated in service dog pro tocols and handling. Once the dog and its new owner complete CTM testing requirements, the 'Passing of the Leash Ceremony' takes place, and the dog is officially handed over to its new own er. Annual re-certification and ongoing training and support are provided to all CTM recipients.
After eighteen months with a foster family, and working with Cortney Owens, CTM's Director of Assistance Dog Training, the dogs are reassigned to Owens for full-time task training.
For more information about Continuing the Mission, go to Veteranswww.continuingthemission.org.requiringemergencyassistance can call Veterans Crisis Line at 1.800.273.8255 and press 1.
LAKE NORMAN CURRENTS | SEPTEMBER 202242
"We're trying to touch as many lives with leashes as possible," says Lutz. "Psychiatric service dogs are just gaining recognition. I hope that in the future, CTM will be positioned to extend its services to first responders. Currently, we have a waiting list of ten PTSD Veterans, which takes us three years out. More foster families, more volunteers, and more awareness will get us there."
According to Lutz, "Training and placing dogs is a multi-step program. We follow a birth-to-placement process working with Labrador Retrievers. The dogs are placed with foster families, where they're taught house training, confidence in new situations, walking appropriately on a leash, and good citizenry in a family Afterenvironment."eighteen months with a foster family, and working with Cortney Owens, CTM's Director of Assistance Dog Training, the dogs are reassigned to Owens for full-time task training. Owens provides ongoing canine instruction for CTM, conducts yearly recertification, and manages the daily health and exercise require ments for CTM Assistance Dogs.
"Cortney trains the dogs to complement trauma-based therapy, says Lutz, "where the dog learns behaviors to assist with ground ing techniques." The dog's abilities are tailored to the needs of the PTSD recipient. Conversely, the PTSD recipient is educated on American Disabilities Act (ADA) laws, the role of a service dog, and how to interact with the dog in public situations. The dogs and the recipients are exposed to and assessed in a variety of real-world scenarios. Recently, during 'Pairing Week,' two newly paired veterans and their canines, along with Lutz and Owens, visited Concord Regional Airport, where they partnered with TSA agents to run through several scenarios: security screen ing, queuing, renting a car. Additionally, the dogs in training are brought to Fort Bragg two to three times per year to share the program with military families.
A thoughtful training and placement process
The 'Passing of the Leash' When it comes time to turn the dog over to the recipient, Lutz and her team spend one week partnering with the veteran to establish a sound transition. During this time, the recipient is coached on the abilities and functions of the dog, how to manage the dog, the proper way to issue commands, and practicing tasks.
GAME ON
NAVIGATORS
The Lakeside Artists Studio Tour in Mooresville allows members of the community to interact with artists and support their work.
LAKE NORMAN CURRENTS | SEPTEMBER 202244
The Lake Norman area is a mecca for creative expression, including artists of all mediums. This includes the Lakeside Artists Studio Tour, which has taken place in Mooresville since Members2009. of the public can not only see the beautiful works of local artists, but interact with them, learn about their creative process, hear the story behind what inspired each piece, visit several art studios, and see live demonstrations.
www.LNCurrents.com | SEPTEMBER 2022 45
The show is in October, which is a beautiful time of year by the lake. It's also the time when many people start thinking about holiday gifts. A unique, handcrafted piece of art that also supports local artists is a great option.
at Lakethe Art
by Allison Futterman photography by Lisa Crates Area studio tour showcases a wide array of original works
wide ranging taLent
Rick creates functional stoneware pottery that's decorative.
Having spent 45 years as a math teacher, you might think a creative endeavor such as pottery is entirely different from some thing as logical as math. But he sees pottery as having its own innate logic to it. "Except for hand building, everything starts as a cylinder. From there, you might move the walls out to make a bowl or flatten it to make a plate. But it all starts from logical points." When he retired, he and his wife built a pottery studio under their garage. "Carole didn't want to look at me doing sudo ku or watching TV," he jokes.
Show schedule: Friday and Saturday, Oct. 28 & 29 from 10 a.m.– 6 p.m. Sunday, Oct. 30 from noon–4:00 pm www.lknstudiotour.com
From left to right: Angela Rocchio, painter, Rick Luttrell, potter, Sandie Bell, painter, Nancy Rosato, fused glass, Suzie Council, potter, Karen Dortschy, painter.
highLighting
She has been involved with the tour since its inception "A friend called and said a bunch of us are thinking of getting together and doing an art tour," says Bell. She welcomed the chance to be a part of something in the community that focused on local talent. Thanks to her hard work, along with that of fellow artists, the first tour was launched in 2009.
The 2022 Tour will include six studios and neighborhood sites along the Brawley School Road corridor. Some of the homes are lakeside, which adds to the beauty of the experience. There will be 20 artists participating this year, representing an impressive array of styles. This includes painting, pottery, wood turning, mosaics, photography, glass, metal work, and fiber. Artists will have different pieces available for sale, but they will be taking commissions. If someone likes the particular style and talent of an artist, they have the opportunity to consult with them to design a piece that works specifically for them. everyone is weLcome The lakeside artist community wants art to be accessible to everyone and offers the tour at no cost to attendees. And while people might think purchasing a piece of art would be out of reach for them, this event has a wide variety of options. From smaller items, such as a pack of notecards—to paintings that might be $1,000, there's something for all budgets. "It's free, but you should bring your checkbook, because you'll probably see something you want," says Bell.
NAVIGATORS LAKE NORMAN CURRENTS | SEPTEMBER 202246
a famiLy affair
LocaL taLent
Another participant in the tour is Sandie Bell, a devoted support er of the arts who has been a docent at Mooresville Arts for many years. An artist who works in painting, collage, and mixed media, Bell has been interested in art since childhood. "I was always the one who did the posters in school." Her talent earned her a schol arship to the Columbus School of Art and Design. "I was always the best one in every art class until I got to art school," she says.
Rick and Carol Luttrell have been involved with the tour for many years. Carol has been integral when it comes to the orga nization aspects of the tour, focusing on much of the behind the scenes aspects. Although she started volunteering her skills in support of Rick, she says, "I was a customer from the first year. I loved going even before Rick was involved."
p. 47 A home office in Huntersville draws from the color palette of the living area. How We Live at the Lake Lake Spaces PhotographyRingwaldTiffanybyPhoto www.LNCurrents.com | SEPTEMBER 2022 47
DWELLINGS A Melodic Blend LAKE NORMAN CURRENTS | SEPTEMBER 202248
huntersviLLe home office inspired by musicaL infLuences
"A designer helps you push your boundaries," says Molloy. But, as she points, out, working with a professional also covers things like making sure the desk chair will fit under the desk properly and that computers and printers have enough outlets and storage space. The result is a gorgeous, modern space with individualized touches that will make the work day fly by. by Renee Roberson photography by Tiffany Ringwald Photography
With more and more people working from home, offices and workspaces have become one of the popular proj ects designers are asked to collaborate on and lend their expertise. This was the case with an attorney who works out of a home office in Huntersville. Misty Molloy, found er of CoCreative Interiors, had already completed work for the family's living room and eat-in kitchen when the office project came along. Never being one to shy away from color, Molloy knew she wanted to shine a light on the attorney's love for music (he's also a keyboardist for a Phish cover band!) He requested the office be transformed into a functional space that also had plenty of personality. With a forest green velvet office chair, a custom window treatment, a "money" plant for good fortune, and "Deep Sea Dive" paint color from Sherwin Williams, the transfor mation was stunning.
Molloy planned a design con cept that would complement a piano that's a work of art in itself. The painting above the piano is a commissioned piece from Charlotte artist Alicia Rocco—she created the piece as an interpretation of the style of Phish's music. An other trick Molloy utilized was to paint the walls and trim in different sheens—the trim is semi gloss. She says this method makes the ceilings feel taller than they really are.
BEFORE www.LNCurrents.com | SEPTEMBER 2022 49
It's no secret attorneys have to use a lot of paper in their work, which meant a functional printer took up a lot of space in the previous office design. Molloy says this cabinet was a splurge item in the project, with just the right dimensions to disguise the printer.
LAKE NORMAN CURRENTS | SEPTEMBER 202250 DWELLINGS
www.LNCurrents.com | SEPTEMBER 2022 51 www.thebungalowmarket.com @bungalow_market Visit us at The Bungalow Market Oak Street Mill in Cornelius 19725 Oak Street, Unit 10 Shop us on-line: Shop the Most Unique Gifts and Home Decor! Best Landscaping and Best Outdoor Design in Lake Norman BESTOF LAKENORMAN CURRENTS AWARD 2022 FALL IS HERE! Now is the time to get on our Aeration and Leaf Removal LANDSCAPINGSchedule!•HARDSCAPE • IRRIGATION REPAIRS 704-430-1915 | forFindlakenormanlawnservices.comLKNLawnService@gmail.comUsonFacebookandInstagramInspiration@LKNLawnServices Selling YOUR Home Furnishings Quickly and Easily Constantly Changing New and FriendlyInventoryConsignedand Helpful Staff 704-663-0668 | 335 W. Plaza Drive | Mooresville NC 28117 | www.facebook.com/GoingTwice Open Everyday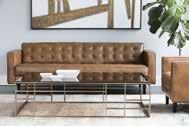 to
added. We
are
we
The homeowner is a bourbon connoisseur requested a space in the office for a Molloy says more clients turning formal everyone for their support while were too and have decided reopen The back like the new the new have have
living spaces into cocktail lounges and libraries. We thank
Rumor Mill Market and bring
"Your Happy Place". We hope you
beverage station.
expanded our furni ture and home decor and have added more lake items. We look forward to seeing everyone in our new and improved space. Rumor has it ... Here we go again... The Rumor Mill is back! Hours: Mon. - Sat. 10-5 & Sun. 12-4 217 Depot St, Davidson, NC 704www.Therumormillmarket.com28036255-5793@therumormillmarket@Rumormillmarket
closed, thru phone calls, emails and messages, we love you
their
and
look and
coffee shop we
we
LAKE NORMAN CURRENTS | SEPTEMBER 202252 DWELLINGS
3. Consider lighting. Take advantage of natural light whenever possible—it improves mood and balances our circadian rhythm. Natural light can be amplified with mirrors, curtains, and light/dark walls. Warm lighting is inviting and calming while cool light has been shown to reduce fatigue. Having a mix of all three lighting types will allow you to set the stage for enhancing your environment and boosting productivity. Also consider task-specific lighting— video calls, for example—do you need a ring light because the room is dark, or should you position your desk a certain way to take advantage of natural light?
www.depotgibsonmill.com704-787-935128026Mon-Sat10-7•Sunday1-6 Come visit the largest antique mall in the South 88,000 Square Feet • Over 625 Booths Comfortably air conditioned Where the OLD is the new NEW Ellie's Diner NOW OPEN 88,000 Square Feet • Over 725 Booths Comfortably air conditioned Ellie's Diner on site AT THE DEPOT! E vE rything but th E Kitch E n SinK !
McGill
www.LNCurrents.com | SEPTEMBER 2022 53
6. Incorporate plants. Bringing nature inside livens and warms up a space—bonus, they have also been shown to reduce stress and clean the air. tips for creating a functionaL and beautifuL home office from cocreative interiors 325 Ave. NW Concord, NC
1. Form follows function. ALWAYS plan before diving into a redesign. Take stock of how you work and the items you need to access, then find pieces to complement your working style and house those items. Do you need a place to store your printer? Do you work with paper and need a large filing cabinet, or are you mostly digital and need only a small filing box? Do you need space behind your desk to keep items off your primary working surface but close enough to access easily?
2. Hide the clutter. Once you have the big items in place, use organizational items, like bins, paper trays and cable organizers to keep your space (and your mind) clutter-free.
5. Seating. Make sure your office chair fits under your desk, is adjustable and comfortable. Do you need your chair to swivel, roll, and/or lean back? Will you need a rolling mat if your chair will be on carpet or atop a rug? Would you like to add a sit-stand desk to keep from sitting all day?
4. Use color. What type of work do you do, and how do you need the space to set the stage for that work? Natural colors like blue and green encourage focus and efficiency while warmer colors like red encourage creativity and intensity.
Solid Hardwood Custom Furniture Designs at Outlet Prices. 2220 Hwy 70 SE | Hickory | North Carolina 28602 Hickory Furniture Mart | Level 2 | 828.261.4776 | amishoakandcherry.com Create A FamilyGetaway At Home AMI SH OAK & CHERRY
Outdoor kitchens Custom Semi-CustomcabinetscabinetsBathvanities Mooresville,388704-663-0077E.PlazaDr.NC28115 VineAndBranchWoodworks.com Cabinetry for every room. Designed on your budget! www.LNCurrents.com | SEPTEMBER 2022 55 Visit us online! inspiredatlkn.com@inspiredatlkn Stop by. Be Inspired. Art | Jewelry | Gifts | Home Cornelius,21136(704)-997-5500CatawbaAveNC28031
LAKE NORMAN CURRENTS569709-A Sam Furr Rd, Huntersville | 980.689.2924 | thelostcajun.com Scan forDoOR Dashpick up deliveryor Enjoy our Seafood Boils! Gumbo … Shrimp & Grits … Jambalaya … Voodoo Pasta everyOystersHALF-PRICE!onhalf-shellWednesday thescrewcrew.com16916BirkdaleCommonsPkwy:704.987.0011 | 1365 Broadcloth St., Ft. Mill: 803.547.0202 Thanks for shopping local! VOTED Best Wine Selection CURRENTS Best of the Lake BESTOF LAKENORMAN CURRENTS AWARD 2022 dine out & Wine DownLake Norman's Finest Restaurants, Pubs and Wine Bars www.pellegrinostrattoria.com275NMainSt,|Troutman,NC28166(704)528-1204 BESTOF LAKENORMAN CURRENTS AWARD 2022 The harder we try, The better the results The better the results, The better it tastes The better it tastes, The more customer satisfaction The more custemer satisfaction, The higher the recommendation The higher the recommendation, The higher the expectation The higher the expectation, The harder we try BEST ITALIAN!
Eating, drinking, cooking and fun Dine + Wine p. 58 Italian wine at Mi Amiche p. 60 The appeal of hard cider p. 62 Mango pico de gallo p. 64 Peninsula Prime in Cornelius Peninsula Prime General Manager Ryan Selman creates the Prime Smoked Old Fashioned.CratesLisabyPhotography www.LNCurrents.com | SEPTEMBER 2022 57
Wherever it's from, it has thrived on the island. There is lots of sunshine and the island is surrounded by the Mediterranean Sea. That gives it cool breezes to retain some wine crispness. In addi tion, there is the Mistral, a strong, cold wind from the north. The result is a complex, not too acidic, crisp wine that was perfect for the Thatsoup.brings
That's Amore at MiMooresville'sAmici by Trevor Burton photography by Trevor Burton Italian wine, lots of it and lots to like
DINE+WINE - wine time
I requested some relatively obscure wines and co-owner Nick Bonarrigo did a wonderful job in getting hold of them. Each wine was interesting and delicious. Don't take my word for it, those were the opinions of the people at the dinner. Additionally, Bonarrigo dug into his menu and came up with dishes to go along with the wines, sometimes making small modifications. This was, simply, a blast. I could give you an itemized description of each pairing, but I'd like to single out a couple of wines that made a big impression.
A Vermentino from Sardinia was paired with Bonarrigo's wedding soup. Wines from Sardinia are a favorite of mine. Sardinia is an island off the west coast of Italy. The island punches well above its weight. The amount of quality wines compared to its population way exceeds any other region of Italy. It's Italian but Sardinia's history has a lot to do with France and Spain. Vermentino could have come to Sardinia from southern France, where it's known as Rolle. Or, maybe, it arrived from Spain.
First, it is from the little-known region of Basilicata in the instep of the foot of Italy. Not many people are familiar with Basilicata. Second, the grapes for the wine, Aglianico, are from the slope of an extinct volcano, Monte Vulture. The pronunciation of the mountain's name in Italian is "Vool-too-REH." It's almost roman tic. In English it connotes a bird that lunches on carrion. The thought of a wine that pairs well with roadkill can be a little Aglianicooff-putting.del Vulture is a deep, intense wine. But it has two mar keting strikes against it that keep the price lower than it should be. A great wine that's a great value. And, boy, did it go well with the Thispasta.wasa perfect way to go exploring some of Italy's less er-known but fabulous wines. A fabulous job by Nick Bonarrigo. And a fun and tasty way to wander around the wines of Italy.
Italy is a young country; it used to be a collection of dukedoms and principalities. It became a unified country only some 160 years ago. It was, and still is, a diverse country. It shows in local cultures and customs. And it shows in the diversity and styles of Italy's wines. There are 20 defined wine regions and about 2,500 different grapes used to make the huge portfolio of Italian wines. The world of Italian wine is tremendously broad and tremen dously deep. Lots to explore and lots of fun exploring. Exploring is what a group of wine enthusiasts and I did at recent wine dinner at Mi Amici restaurant in Mooresville. We didn't go for the most well known wines of Italy. Instead, we wanted to get off the beaten track and go venturing into some of the lesser known regions of the country. We wanted to taste the breadth of wines available and to pair them with some of Mi Amici's dishes.
me to the main course, a bowl of penne pasta and sautéed vegetables with marinara sauce. The wine, Aglianico del Vulture, that was paired with this dish is, in my opinion, a tre mendous value. It was also perfect for the pasta dish. It has a cou ple of misperceptions about it that cause people to shun it for the certainty and comfort of a well-known region, such as Tuscany.
LAKE NORMAN CURRENTS | SEPTEMBER 202258
A perfect pairing for the wine from Basilicata.
www.LNCurrents.com | SEPTEMBER 2022 59 AUTO | BUSINESS | FARM | HOME | LIFE | RETIREMENT 888-230-0030 | contactus@griffin.insure | www.leavitt.com/elite/ Leyda Martinez 7505 NC-73 F, Denver, NC 28037 (704) 768-2002 Leon Brown, III 139 East Broad Street, Statesville, NC 28677 (704) 871-8002 Alex Mullen 2740 E Hwy 27, Lincolnton NC 28092 (704) 735-6974 Michael Holdenrid, EX VP 124 South Main St Mount Holly, NC 28120 (704) 827-3151 Mike Griffin, CEO 107 Kilson Dr. #107, Mooresville 28117 (704) 664-9111 Dennis Long 139 East Broad Street, Statesville, NC 28677 (704) 871-8002 Melissa Armstrong 107 Kilson Dr. #107, Mooresville 28117 (704) 664-9111 Thank You for Trusting Us to Protect You and Your Loved Ones Every Day of the Year Protect Your Family and Assets With a Comprehensive Plan Of Insurance Coverage Enjoy FriendsTime gathertoand ...
Ciders can be dry or sweet, can hail from different growing regions, and can be made from a wide spectrum of fruits. Some varieties of heirloom apple, grown specifically for fermentation, can take up to five years to bear any fruit! No two ciders are the same, and you'll find that the drink can offer just as much range and intricacy as fine wine.
With fall fast approaching, so will the leaves change color, the air become crisp, and taverns begin peddling their seasonal drinks.
How Do You Like These by Abigail
Going back as far as the Roman Era, people have been enjoying hard cider for recreation, using the drink as a form of currency, and perfecting the science of its fermentation. By the pilgrim era, apple seeds would find themselves journeying to the New World, where apple culture would take its roots. As the industrial revolution rolled around, though, cider's grip on the public began to wane. That is, until recent years, when "craft beverages" and micro brewing grew to be (or rather, returned to being) the hip thing to do. Ironically enough, the reintroduction of artisanal beer and small-batch spirits is what would bring hard ciders back into the limelight.
DINE+WINE - on tap
popularity is quickly growing, hard ciders still get the short end of the stick when it comes to adult beverages, and it's not completely without cause. Let's face it: there are plenty of tough contenders on every drink menu out there, but hard ciders shouldn't be counted out so quickly! Their rich history, intricate fermentation process, and complex range of flavors (not to men tion their relatively low alcohol content) make them more than worthy of the space in your glass.
Unlike beer, cider is fermented rather than brewed, which gives it the great acidity and tannin that wine is famous for. Unlike wine, however, ciders can pair well with a variety of cuisines such as Thai and Japanese food, as well as sulfuric vegetables like asparagus, Brussel sprouts, and kale. Cider has its own special place amongst foodies and casual drinkers but can also be just as complex and specialized as import wines and craft beers.
Lake Norman has its own selection of local breweries and restaurants who pour a great glass of cider, especially during the months of September, October, and November. Hoptown Brewing in Mooresville carries a fantastic selection of seasonal drinks from Botanist & Barrel, while Lost Worlds Brewing in Cornelius hosts a fine range of ciders year-round. King Canary Brewing Co. in Mooresville not only serves when the season's ripe, but hold an Oktoberfest that spotlights limited-release Thisdrinks!fall, do yourself a favor and try swapping out your beer or wine for a locally-crafted cider. Johnny Appleseed would be proud. Smathers a Look at the popuLarity of hard ciders and where you can find them LocaLLy Apples?
LAKE NORMAN CURRENTS | SEPTEMBER 202260
Imported wines and craft beers are the drink of choice for many, but autumn brings a new contender to the table—one that's often Thoughoverlooked.their
www.LNCurrents.com | SEPTEMBER 2022 61 Drug-Alcohol Coalition of Iredell is committed to the reduction of alcohol and substance misuse, overdose, and overdose deaths for youth and adults in Iredell County Contact DACI for a free medication lock box or for more information about addiction and recovery resources in Iredell County 704-978-8814 | info@daciredell.org Roadtrip, Anyone? Service randymarionsubaru.com704-663-4994Appointments: visit 301COMEMarionRandySubaruVISITOURNEWFACILITYW.PlazaDr.|Mooresville28117 Mon -Fri. 7:30am - 8:00pm | Sat 8:00am - 8:00pm
LAKE NORMAN CURRENTS | SEPTEMBER 202262
Lara Tumer lives in Cornelius with her toddler twins, husband, and two Labradors. In addition to cooking and recipe development, she loves traveling, running, event planning, and a nice glass of red wine.
Instructions: Mix all ingredients in a large bowl and allow to marinate for 15 minutes.
Flavor A Burst of
The Perfect Pico
Spice up your next taco night with this flavorful pico— the perfect combination of sweet and spicy. While I love it on some grilled chicken or pork tacos, it's good enough to eat all by itself with your favorite bag of tortilla chips. You can manage the heat by adding more or less jalapeños and it stores wonderfully in an airtight container for several days in the fridge.
Ingredients: 2 mangos, diced 1/2 red onion, diced 1/2 cup cilantro, chopped 4 Roma tomatoes, diced 2-4 jalapeños, seeds removed and diced Juice from 2 limes 1 tablespoon olive oil Salt and pepper to taste
704-892-9669 16901 Old Statesville Road, Huntersville, NC 28078 388 NC 16 Business Hwy, Denver, NC 28037 Located next to Safari Miles Restaurant704-966-4260Funeralarrangementsarea deeply personal choice. Pre planning provides you with the time needed to make practical, detailed, decisions that reflect your standards, lifestyle, taste and budget while giving your loved ones peace of mind. Services also include burial options, on-site cremation, out of town assistance and monuments sales. www.kepnerfh.com We're Here For You Call today for a FREE preplanning guide Before, During, & After the death of a loved one NOW OPEN Life Denver,CenterTributeNC A homelike setting for funeral pre-plannin and at need arrangments. One of our lcensed funeral directors will gladly assist you in honoring the wishes of you and your family. www.LNCurrents.com | SEPTEMBER 2022 63 Video, Internet and Voice Bundled For What You Do. Whether you're no frills or all thrills, TDS ® has the bundle you need to let your true colors shine. 704-235-6327 | OurTDS.com Now Internetofferingspeedsofupto 1Gig

Every day we make choices: What to wear choices and where to shop choices. Time to sleep choices and time to rise choices. Drive to work choices and where to park choices. While the decisions we make may be necessary, they can be unimaginative and humdrum, so let's bring it to a more self-deserving, satisfying level. Let's choose a place to eat, where the menu is impressive but not overwhelming, where the atmosphere and décor are re laxing and inspiring, where we can find a cure for the mundane routines in our lives.
Buying local adds to the restaurant's appeal, and Peninsula Prime is proud of its relationships with its vendors including Sweet Cakes Bakery in Cornelius, providing desserts to the restaurant; Second Hill Farms, located in Cleveland, N.C., offering hydro ponic greens; Sunraised Farms, a Company which uses freerange organic sheep to graze the grounds on solar farms, provid ing the restaurant's lamb. The beef, pork, and seafood arrive daily through local suppliers; Dukes Bread of Charlotte delivers breads made from scratch every day.
Peninsula Prime Seafood & Steakhouse provides ambience and delectable menu
DiningChoiceTop by Tony Ricciardelli | photography by Lisa Crates
DINE + WINE - nibbles & bites
Solution: Dining at Peninsula Prime Seafood and Steakhouse is a gratifying choice. The upscale eatery, which opened in March, resides in the space previously occupied by Alton's Kitchen & Cocktails in Cornelius. The restaurant offers "farm to fork" dining, featuring ingredients produced by local farmers and businesses. According to Linda Galdieri, Hospitality Consultant for The Cambridge Hospitality Group, "We will never sacrifice quality when it comes to provid ing the freshest, top-quality products. We're always on the look out for local businesses and food purveyors who share the same appreciation for excellence in epicurean offerings and services."
supporting LocaL vendors
The restaurant boasts sparkling chandeliers and mahogany woodwork that welcomes patrons with a warm art-deco vibe.
LAKE NORMAN CURRENTS | SEPTEMBER 202264
Each table features a beautiful floral arrangement provided by locally owned R & D Creative Florals. The bar itself is a cen terpiece, featuring a mirrored backsplash adding depth to the towering pyramid of unique top-shelf domestic and international
www.LNCurrents.com | SEPTEMBER 2022 65
LindaconsultantGroupHospitalityCambridgeGaldieri. wines, liquors, and liqueurs. Opposite the bar and across the dining room, a glass-enclosed, illuminated wine room is nearing completion. The restaurant has two levels of seating and accom modates 145 patrons; the forthcoming outdoor patio, scheduled to open this coming Fall, will seat an additional sixty patrons.
"We're big on employee appreciation," she emphasizes, "We celebrate employee performance with rewards including gift cards and recognition for a job well done. Our chefs and kitchen crew, including former Alton's employees, are adept at their craft. Their knowledge and professionalism shine evident as first-time customers become regulars." One example of a commitment to ongoing training is 'Wine Education Tuesdays,' when employees gain in-depth knowledge about European wines and how to pair them. Currently, the restaurant's general manager is attending a wine stewardship training program, on his way to becoming a certified sommelier. With a welcoming ambience, a storehouse of fine ingredients, skilled chefs, and an educated staff, Peninsula Prime presents a delectable menu. Customer favorites include Lobster Cakes, Fried Green Tomatoes, and the 8-ounce standard filet. The Bleu Cheese Truffle Crust, an optional topping and popular add-on, goes well with any meat, fish, or poultry dish. Top selling libations include the Prime Old Fashioned, and the Blueberry-Lemon Fizz.
For hours, reservations, and more information about Peninsula Prime Seafood & Steakhouse, located at 19918 N Cove Road in Cornelius, visit their website at peninsulaprimelkn.com, or call 704.655.2727.
"The patio will be stunning," says Galdieri, "and we're developing a new menu to pair with the outdoor ambience. The heated space will offer year-round, outdoor dining."
Left: The Blue berry Lemon Fizz cocktail and Right:SeaChileanBass.LobsterCakes.
empLoyee appreciation is key To build customer loyalty and to instill assurance in its staff, Peninsula Prime believes in rewarding employees for a job well done as much as it believes that ongoing training improves employee performance. Galdieri understands the importance of maintaining positive morale and the value of employee pride.
Looking at Peninsula Prime's menu, will it be Baked Brie or Shrimp & Avocado? Roasted Beet Salad or Apple & Spiced Pecan Salad? Prime Ribeye or New York Strip? Verlasso Salmon or Cornbread Scallops? Porkchops or chicken? Flavorable choices, indeed.
BLANKET VS SCHEDULED COVERAGE
Zach went to art school from grades 4 through 12. He studied art history and figure drawing at CPCC Fine Arts program. With 17 years of experience with Fogle Insurance Group, he can help you get the coverage you need for your art collection.
FINE ARTS INSURANCE COVERAGE»Protecting LKN Fine Arts Collections with (704)
Scheduled Coverage: With scheduled coverage, each item in your collection will be listed individually, with its appraised value, on the policy. The benefit to this scheduled coverage is that it ensures that you will receive a specific and determined value amount for each piece of art that was damaged or stolen. There is a usually a general per item cost to schedule your collection and can be dependent upon the appraised value.
Art of any kind is unique, and fine art is even more valuable and remarkable. With such value attached to these one-of-a-kind works of art that often cannot be reproduced, repaired, or replaced, having these pieces covered on your insurance is a choice we highly recommend and a decision you would surely not regret if any kind of covered loss, such as theft or fire, were to Insuringoccur. your art collection is customizable to your individual needs, so you will want to work with an agent to be sure your collection is covered as needed, whether that is covering your collection on your Homeowners policy or putting it on its own separate policy. Many Homeowners policies will offer two coverage options for your valuable art, jewelry, and antique collections: Scheduled item coverage and Blanket item coverage. 875-3060
Zachary Fogle-Sizemore
foglegroup.com FOGLE TIP: Have your art collection and other appraisedcollectibleseveryfewyearstomakesureyouhaveenoughcoverage. 220 W. Plaza Drive I-77, Exit 36, Hwy. 150 Open 7:30 am - 8:00 pm Weekdays 8:00 am - 4:00 pm Sat. VisitRANDYMARIONCADILLAC.COMRandyMarionCadillacforall your service, parts and accessory needs 704-235-6502 Cadillac Direct • RANDYMARION.COMOfferingunsurpassedConciergeServiceandRoadsideAssistance Luxury & Performance at the Lake!
Blanket Coverage: With Blanket coverage, you will determine the value of all your pieces together as a total collection and choose a policy limit that reflects that total appraised value. Unlike with Scheduled coverage, you won't have to frequently add or remove your items from your policy, but you will have to periodically adjust your policy limit if the values of your pieces increase, or your collection grows, but there may be a policy max blanket limit. Scheduling your collection can offer you more coverage.
www.LNCurrents.com | SEPTEMBER 2022 67 NC CONCEAL CARRY BRING A FRIEND, TAKE 20% OFF Info@RaineyFirearmsTraining.com / Text 704-293-1975 (Intro to Handguns INCLUDED) Stay Connected ClickpeektoSubscribeoursneake-newsletter."bethefirst" www.LNCurrents.comat
by Bek Mitchell-Kidd Family Fun Festival of Food Trucks (Sept. 3) Visit Downtown Mooresville for food trucks, live music, and shopping. Free. 5-8:30 p.m. North Main Street, Mooresville, www.downtownmooresville.com.
Out + About Poetry Reading (Sept. 11) Join Main Street Books and Charlotte Writers Club North for an afternoon with local author Chris Arvidson who has co-edited three anthologies in which her own work appears, including "Mountain Memoirs: An Ashe County Anthology," "Reflections on the New River: New Essays, Poems and Personal Stories," and "The Love of Baseball: Essays by Lifelong Fans." 2 p.m. Free. Summit Coffee Stage, Main St, Davidson. www.mainstreetbooks.com.
Amazing Maize Maze (Opens Sept. 10) Navigate the giant 7-acre corn maize featuring more than two miles of interconnect ing paths. Take a hayride around the farm, enjoy local beer, wine and cider, play a round of cornhole, and more. Times and ticket prices vary. Rural Hill, Neck Road, Huntersville, www.ruralhill.net.
ON THE CIRCUIT - august
Creating with Books: Design a Book Jacket (Sept. 10) Listen to stories and extend your learning by designing a book jacket. Library books (with their re-designed jackets) will be placed on temporary display for others to check out and enjoy. Appropriate for ages 5-11 years. Free. Registration encouraged. 2 – 3 p.m. Cornelius Library. www.cmlibrary.org.
Art Party at Lunas's (Sept. 24) Enjoy music, cocktails, and appetizers along with eight custom hand-painted leather jackets by kenT youngstrom and jewlery by local artist Cindy Lazes. Shop for one-of-kind paintings in the studio room. Free. 4-7 p.m. Luna's, located at Home Heart & Soul, 20901 Catawba Ave., Cornelius. Symphony Under the Stars (Sept. 30) Enjoy a concert featur ing the Lake Norman Philharmonic. Food trucks will also be on site. Free. 6:30-8:30 p.m. Liberty Park Ampitheatre, 255 E. Iredell Ave., Mooresville, www.mooresvillenc.gov
Buccaneer Bash (Sept. 10) Encounter scallywags, sword swinging and shenanigans including pirate school, costume contests, a pirate militia battle, artisan market, and more. 10 a.m. – 5:30 p.m. $1218. Rural Hill, Neck Road, Huntersville, www.ruralhill.net.
The Amazing Maize Maze returns to Rural Hill on Sept. 10.
What a Catch! – Introduction to Fishing (Sept. 26) Enjoy freshwater fishing at one of the most popular fishing spots in Mecklenburg County. Use live bait and identify various species of fish found in the area. All equipment is provided, however feel free to bring your own rod and reel. Ages 6+. $8. 10 – 11a.m. Latta Nature Preserve, 6211 Sample Road, Huntersville, active.com/orgs/mecklenburg-county-park-and-recreationwww.
Sports Davidson College Men's Soccer Davidson Men's soccer take on Averett (Sept. 9), George Mason (Sept. 24) and Virginia Tech (Sept. 27). All games at 7 p.m. Davidson College, Alumni Soccer Stadium, www.davidsonwildcats.com.
Safety Saturday (Sept. 17) Enjoy a day of learning about safety fun for the entire family while interacting with local first re sponders, safety vehicles, and music. 10 a.m. – noon. Birkdale Village, Birkdale Commons Pkwy. & Sam Furr Rd, Huntersville. www.birkdalevillage.com.
Star Gazing (Sept. 30) Join the Park Rangers and the Piedmont Amateur Astronomers for a Star Gazing and learn about the stars. For more information call 704.528.6350. 7:45 p.m. – 9:00 p.m. Lake Norman State Park, Swim Beach Parking Lot, 1412 State Park Road, Statesville.
Sports, Fishing and Creativity september
Author onStreetbeArvidsonChriswillatMainBooksSept.11.
FacebookofcourtesyPhoto CarterGallantAnnabyPhoto LAKE NORMAN CURRENTS | SEPTEMBER 202268
Davidson College Football The Wildcats face off against Barton (Sept. 10) and St Andrews (Sept. 17). Both games at 7 p.m. Davidson College, Richardson Stadium, www.davidsonwildcats.com.
Acupuncture Best Acupuncture Deleon Best LAc Tom Cohen LAc Raven Seltzer LAc 8213 Village Harbor Drive Cornelius NC 28031 • 704 655 8298 bestacupuncture.com Audiology PHC – Lake Norman Ear, Nose & Throat Megan Mathis-Webb, AuD Susie Riggs, AuD Del L. Hawk, Au.D 140 Gateway Blvd. Mooresville, NC 28117 • 704-664-9638 Cardiology PHC – Heart & Vascular Jips Zachariah, MD Naveed Rajper, MD 359 Williamson Road Mooresville, NC 28117 • 704-235-1829 Dermatology PHC – Mooresville Dermatology Center Naomi Simon, MD Michael Redmond, MD Sarah Carlock, MD - Summer 2022 Kristin Prochaska, PA-C Gina Noble, PA-C Heather Hollandsworth, FNP Susan Stevens, RN, BSN Michelle Caamano, RN, BSN Laetitia Cloete, Licensed Aesthetician 128 Medical Park Road, Suite 201 Mooresville, NC 28117 • 704-235-1827 PHC – Wolfe Dermatology Steven F. Wolfe, MD Molly Small, PA-C 114 Gateway Blvd., Unit D Mooresville, NC 28117 • 704-663-2085 Riva Dermatology "Imagine your skin at its Best!" General Dermatology for the Family, Botox, Fillers, Laser/IPL & more Kerry Shafran, MD, FAAD Lindsay Jayson, MPAS, PA-C Erin Dice, MPAS, PA-C Ashley Noone, MPAP, PA-C Nikki Leahy, MSBS, PA-C Mari Klos, CMA, LME Cornelius,704-896-8837Mooresville, Denver www.Rivaderm.com Ears, Nose and Throat PHC – Lake Norman Ear, Nose, & Throat Keith Meetze, MD Thomas Warren, MD Herb Wettreich, MD Fred New, Jr., ANP 140 Gateway Blvd. Mooresville, NC 28117 • 704-664-9638 Endocrinology PHC- Endocrinology Elaine Sunderlin, MD 170 Medical Park Road, Floor 3 Mooresville, NC 28117 • 704-664-9506 Family Medicine PHC – Nabors Family Medicine Emily Nabors, MD 142 Professional Park Drive Mooresville, NC 28117 • 704-696-2083 PHC – Lake Norman Family Medicine Timothy A. Barker, MD Heather C. Kompanik, MD Bruce L. Seaton, DO Amanda H. Bailey, DO Sherard Spangler, PA Kyle Babinski, DO 357 Williamson Road Mooresville, NC 28117 • 704-664-7328 PHC – Sailview Family Medicine Tiana Losinski, MD 206 Joe V. Knox Ave. Suite J Mooresville, NC 28117 • 704-360-4801 PHC – Fairview Family Medicine Golnar Lashgari, MD Jennifer Scharbius, MD 150 Fairview Road, Suite 210 Mooresville, NC 28117 •704-235-0300 PHC - Troutman Family Medicine Amrish C. Patel, MD Amanda Honeychuck, NP Janeal Bowers, FNP Kimberly Whiton, FNP 154 S Troutman,MainNC 28166 • 704-528-9903 Gastroenterology Charlotte Gastroenterology and Hepatology John H. Moore, III, M.D. Steven A. Josephson, M.D. Scott A. Brotze, M.D. Michael W. Ryan, M.D. Devi Thangavelu, M.D. Vinaya Maddukuri, M.D. Nicholas R. Crews, M.D. Lake Norman Offices: 13808 Professional Center Dr. Huntersville, NC 28078 115 Commerce Pointe Blvd. Mooresville, NC 28117 Appointment Line: Locationswww.charlottegastro.com704-377-0246alsoinCharlotte,Mint Hill, Matthews, and Ballantyne PHC – Gastroenterology Brandon Marion, MD April Lockman, NP 359 Williamson Road Mooresville, NC 28117 • 704-878-2021 PHC –Comprehensive Digestive Care Center Vivek Trivedi, MD Tiedre Palmer, FNP-C 359 Williamson Road Mooresville, NC 28117 • 704-878-2021 PHC- Gastroenterology Laila Menon, MD Gabrielle Miller, NP 170 Medical Park Road, Floor 3 Mooresville, NC 28117 • 704-664-9506 Internal Medicine PHC – Fox Internal Medicine Jessica Fox, DO Jacqueline Swope, FNP 435 East Statesville Avenue Mooresville, NC 28115 • 704-663-5056 PHC – Internal Medicine & Weight Management Manish G. Patel, MD Julie Abney, PA Andrea Brock, PA-C 128 Medical Park Road, Suite 101 Mooresville, NC 28117 • 704-658-1001 PHC – Lake Norman Internal Medicine John C. Gatlin, MD LuAnne V. Gatlin, MD 548 Williamson Road, Suite 6 Mooresville, NC 28117 • 704-660-5520 Mental Health Services PHC-Mastor Mental Health Jason E. Mastor, MD Kristin C. Brown, PA-C Megan I. Flott, PA-C Diana J. Remenar, PA-C 206 Joe V. Knox Ave. Suite F Mooresville, NC 28117 • 704-662-6500 Soul to Soles Connection Free Counseling Services for Military, Veterans & their Families Mooresville, NC 28115 • www.s2sConnection.org704.237.0644 Willow Equine Counseling Services with Horses Mooresville, NC 28115 • www.Willow-Equine.com704.237.0644 Neurology PHC – Neurology & Sleep Medicine Dharmen S. Shah, MD 359 Williamson Road Mooresville, NC 28117 • 704-873-1100 PHC – Lake Norman Neurology Andrew J. Braunstein, DO Ryan Conrad, MD Craig D. DuBois, MD Douglas Jeffery, MD Roderick Elias, MD 124 Professional Park Dr, Ste A Mooresville, NC 28117 • 704-662-3077 PHC – Lake Norman Neurology Andrew J. Braunstein, DO Ryan Conrad, MD Craig D. DuBois, MD Douglas Jeffery, MD Roderick Elias, MD 9735 Kincey Avenue, Ste 203 Huntersville, NC 28078 • 704-766-9050 Obstetrics/Gynecology PHC – Lake Norman OB/GYN James Al-Hussaini, MD Laura Arigo, MD Katie Collins, DO Grant Miller, MD James Wilson, MD Nicole S. Wellbaum, MD Coral Bruss, ANP-C Pam Monroe, WHNP-BC 131 Medical Park Road, Suite 102 Mooresville, NC 28117 • 704-663-1282 Oncology Southern Oncology Specialists William Mitchell, MD Poras Patel, MD 46 Medical Park Rd, Suite 212 Mooresville, NC 28117 • 704-659-7850 Orthopaedic Surgery PHC – Piedmont Bone & Joint Scott Brandon, MD Brett L. Feldman, MD Alex Seldomridge III, MD Kim Lefreniere, PA-C 359 Williamson Road Mooresville, NC 28117 • 704-235-1829 Orthopedic Surgery – Spine PHC – Piedmont Bone & Joint Alex Seldomridge, III, MD 359 Williamson Road Mooresville, NC 28117 • 704-235-1838 Pain Managment PHC – Pain & Spine Center Harsh Govil, MD, MPH James Murphy, MD April Hatfield, FNP-C 359 Williamson Road Mooresville, NC 28117 • 704-235-1829 PULMONOLOGY PHC –Pulmonology Enrique Ordaz MD Jose Perez MD Ahmed Elnaggar, MD 125 Days Inn Drive, Mooresville, NC 28117 • 704-838-8240 Rheumatology PHC – Rheumatology Sean M. Fahey, MD Dijana Christianson, DO 128 Medical Park Road, Suite 101 Mooresville, NC 28117 • 704-658-1001 Living Well Your local resource for health and wellness services near you
www.LNCurrents.com | SEPTEMBER 2022 71 p. 72 The importance of animal companions p. 74 Chicken Pot Pie p. 78 A special anniversary in Paris p. 80 A Moment in Time p. 82 Limitless Learning For the area's 55+ adults who place no limits on living their best lives! Limitless Fall is a great time to check out area farmers markets.
LIMITLESS - topic of the day LAKE NORMAN CURRENTS | SEPTEMBER 202272
The companions we live with Our Pets
www.LNCurrents.com | SEPTEMBER 2022 73
Yeah, I know, I may be talking crazy and I have friends who will agree, but somehow referring to these companions as pets, to my way of thinking, puts them in the same category as a Pet Rock you might display on a shelf.
Gosling went on to say, "Darwin himself argued that emotions exist in non-human animals, and his evolutionary theory sug gests that behavioral traits, including personality, can evolve in just the same way as fins, wings and arms. We should realize that studying the personality of animals could help us understand a lot about human personality."
So, I guess what I want to say is that it's OK to think of your animal companions as being more than pet rocks. They do exude personalities and do exhibit fondness for you that's as real as a close relative or friend. Go ahead and give them a hug and a kiss. They'll appreciate it and you'll feel better too.
I must have bristled when I responded, "We have two cats that we consider our companions" in a tone that was a bit brisk. He stepped back a bit and I thought, where did that come from? I said, "Where did that come from—sorry man, that came across pretty harsh." We talked further until things smoothed out. My unconscious reaction to calling my pets, pets reveals something that all pet owners know, and those that don't have a dog, cat, bird, or ani mal in their lives, have a difficult time understanding—our pets are more than pets. They are true companions. They are always there for us, no matter how happy or blue we might be. They can be our best friend or feel like our children. My thinking as of late has been that referring to them as pets is a bit demeaning. My cats, and the dogs I grew up with, have per sonalities that make them each distinct. They are individuals.
Cats, dogs, and other animals have personality traits in much the same way humans do, says a University of Texas at Austin psychologist who is working toward developing a new field in animal personality.
More
are Than That by Jeff Winke
The other day I am talking with a guy who I just met, who seems likeable and could be added to my collection of friends. We were exchanging information to get to know each other better….. still working? married? children? grandchildren? All the typical cor dial stuff to better acquaint each other. And then he asked, "do you have any pets?"
Dr. Samuel D. Gosling has said "there is no unified body of research on animal personality. Some of the early pioneers of psychology studied personality in animals, and then the subject disappeared. I suspect that psychologists thought it didn't sound very scientific. Scientists have been reluctant to ascribe person ality traits, emotions and thoughts to animals, even though they readily accept that the anatomy and physiology of humans is similar to animals."
LIMITLESS | tasty bits
www.LNCurrents.com | SEPTEMBER 2022 75
¼ cup flour
Servings: 6 Prep time: 15 minutes
This recipe makes the perfect dish for Sunday Supper, or anytime you feel like a comforting homemade dish.
2 ½ cups low-sodium chicken broth
3 cups shredded cooked chicken (such as rotisserie)
Finally,through.transfer pot pie filling to a pie or casserole dish and roll 1 sheet of puff pastry over the top, cut to fit the dish. Brush puff pastry with beaten egg, and bake for 20-25 minutes or until puff pastry is golden. Kathy Dicken lives in Huntersville and is the author of the food blog, The Tasty Bits. For more meal ideas that are simple and delicious, you can follow her blog at www.thetastybits.com or on Instagram @thetastybits.
Cooking time: 45 minutes
Ingredients:
4 oz. finely diced pancetta (or bacon)
Next, always remember, rotisserie chicken is your friend. Not only does it add that slow roasted flavor, it's ready when you are! My grocery store even has packages of the meat already pulled from the bird! Look for it!
1 tablespoon unsalted butter
Just the words "Chicken Pot Pie"always give me a warm comforting vibe. However, it can be quite laborious to assemble, which may cause many people to opt for a store-bought pie. But it doesn't have to be that way! Here are my tips to make a "homemade" pie that the whole family will love! I feel that simple is best, so I eliminated the need for a top and bottom crust in this recipe, by just using a sheet of perfect-everytime Puff Pastry. No rolling required - just cut to fit your dish!
1 (12 oz.) pkg. frozen mixed vegetables (such as peas, corn and 1beans)sheet frozen Puff Pastry
1 egg Instructions: Preheat the oven to 400 degrees. Remove frozen mixed vegetables and Puff Pastry from the freezer to thaw while preparing the filling. For the filling: heat a tablespoon of olive oil in a large saucepan, and add the pancetta. Cook over Medium heat, stirring occasionally until brown and crispy, about 8 minutes. Remove pancetta and set aside, leaving the cooking juices in the pan. Next, add butter, shallots, and carrots to the pan. Season with ¼ teaspoon salt and ¼ teaspoon pepper. Cook over Medium heat until carrots are tender, about 5-6 minutes. While vegetables cook, roll out puff pastry and cut to fit your baking dish. Set aside. When carrots are tender, stir in flour and cook for 1 minute. Increase heat to Medium High, and add the chicken broth. Stir and scrape up the brown bits on the bottom of the pan. Cook and stir frequently until the mixture thickens, about 3 minutes. Then add the cooked pancetta, heavy cream, chicken, frozen vegetables and Italian seasoning. Stir to combine, and simmer for 3 minutes until heated
2 large shallots - diced 2 medium carrots - peeled/diced fine 2 teaspoons dried Italian seasoning
And finally, skip the chopping, and grab a bag of frozen mixed vegetables. They are frozen at their peak of freshness, and couldn't make this pie any easier! Once you have those ingredients assembled, it's time to bring out the secret ingredient - Pancetta! Simply start the pie filling by browning the pancetta (or diced bacon) in a large saucepan. Once the browning is done, leave those tasty pork juices in the pan, to marry with the veggie & chicken filling. The addition of that bit of salty pork flavor really adds loads of flavor to this pie!
1 tablespoon olive oil
Comfort Food
Puff Pastry Chicken Pot Pie
¼ cup heavy cream
An individual has turned 65 years old and doesn't want to make a mistake when choosing their Medicare options
•
LAKE NORMAN CURRENTS | SEPTEMBER 202276 LKN Financial Center | 16140 Northcross Drive| Huntersville, NC 28078 toll free: 1.888.949.7475 | local: 704.509.1141 | www.A4Wealth.com Fee-Based Comprehensive Financial Planning ❖ Wealth Accumulation ❖ Wealth Preservation ❖ Retirment Planning ❖ Estate Planning ❖ Long Term Care ❖ Life Insurance Planning ❖ Medicare Planning Investment Advisory Services offered through A4 Wealth Advisors LLC. Insurance services offered through A4 Insurance Solutions. John Balcerzak, CFP® Shauntae Funkhouser Medicare Benefits Coordinator www.A4MedicareSolutions.com704.897.0267 Creating BuildingLifestyles,LegaciesTM
Situational Finance isn't a term that you hear much in my business although I practically deal with it on a daily basis.
So you may ask yourself, what is it David?
When people come to me for help, they may have found themselves in a situation that they are either not familiar with, not comfortable with, or both.
To give you an idea of some of the situations that I have helped people with, here are just a handful:
Inheritance from a friend or family member that someone needs advice on
A business owner has sold out part or all their interest in the business and needs some direction
David R. Hedges, CWS®, BS FinanceHave You Found Yourself in a Financial Situation? Bookman Bright, Inc. is a Registered Investment Advisor 209 Delburg Street | Suite 205 | Davidson, NC 28036 704.256.6016 | David@bookmanbright.com
•
• A spouse or partner now has the "financial reins" where they didn't before due to death, divorce, illness, etc. and they are not comfortable in that position
•
•
Someone has just finished having their taxes prepared and their tax bill is enormous. They would like to know if something can be done to reduce their income taxes in the future
I'd say that retirement planning just scratches the surface.
And if you'd like to hear more about how to address some of the above situations, go to bookmanbright.com/situationalfinance
www.LNCurrents.com | SEPTEMBER 2022 77
We've known the restaurant's founder, Christian Constant, and the restaurant for many years. We've celebrated many things and many times with Constant. Just a quick aside, I got in touch with him a few years ago about setting up a wine pairing lunch with one of North Carolina's best wineries, Hanover Park. Not only did he agree, he created a special menu for the wines—not just a selection of dishes from his menu, but a unique lunch. Pretty special and a great complement to Hanover Park. We go back with Constant to his days as executive chef at the restaurant in the Hôtel de Crillon where he earned two Michelin stars. And, for almost a quarter of a century, we've been regular visitors to this restaurant that he founded. It has been graced with its own Michelin star.
LIMITLESS - In my glass
The restaurant is best described by the term, "quiet and understated elegance." It's more like a classy bistro with fabulous food and wine. A good place to begin to get a feel for the restaurant would be with wine. We ordered a recommended wine, a bottle of Chablis. A "regular" Chablis, not one of the prestigious Cru crew. The wine was spectacular and an example of Violon d'Ingres' excellence. It was from a small production made by Thomas Pico. Pico uses only or ganic grapes that he grows himself, or grapes from farmers he knows and works with intimately. A unique wine that the restaurant's team selected for their guests. This isn't named as a Premier Cru but, wait a while, I'm sure it will be. Right now, a seriously great white wine at a pretty reasonable price. We went for the tasting menu. Service was impeccable; constant attention but quiet and unobtrusive. We started with an amusebouche which was a mousse of mushrooms topped with truffles. I couldn't resist the appetizer of foie gras—a rare treat but, once in a while, you've got to go for it. I expected it to be out-of-thisworld and it was. That was followed by sea bass topped with almonds. These dishes were just another example of what Le Violon d'Ingres is all about. Simplicity, using excellent ingredients that are superbly prepared. Then came dessert. I had mentioned, when I made our reserva tion, that we were celebrating our anniversary. Mary Ellen chose a poached pear and I went for the Grand Marnier soufflé. Again, simplicity ruled the day. The pear was beautifully (maybe, that should be exquisitely) presented—and with a celebratory Thiscandle.was, as always, a great experience—that understated ele gance I mentioned, previously. Quiet, gentle and attentive service combined with wonderful food and wine. What a way to end our little visit to Paris. And what a way to toast a major anniversary. We'll be back.
Christian Constant has moved on. But we were confident that the spirit of the place, in a luxurious neo-bistro style, would remain unchanged. And, of course, that the cuisine would be as excellent as ever. After our anniversary toasting, we can vouch for that.
A neo bistro in Paris provides backdrop for anniversary
CertitudeComfortable by Trevor Burton photography by Trevor Burton
LAKE NORMAN CURRENTS | SEPTEMBER 202278
A couple of years back, my wife, Mary Ellen, and I made a quick trip to The City of Light to celebrate a big occasion. Paris has been an integral part of our life together and it seemed only right to be there to raise a toast to a major anniversary. We decided that the appropriate place to do that was at Le Violon d'Ingres, located in a local, busy and cozy shopping street, close to the Eiffel Tower. A good decision.
| SEPTEMBER 2022 79 • • • • • • • • • • • •• • • • • • • Ct Renew Health and Wellness Dr. Micah G. Kirscher DNP, NP- C 10+ Years expertise in Regenerative and Sports Medicine. Military Service Veteran - US Coast Guard ADDITIONAL SERVICES: Get Back To The Life You Love When standard treatment therapies have failed, Renew Health can help your body's natural ability to replace and supplement deficiencies to facilitate healing. Visit our website for more information or call for your in person consultation Platelet Rich Plasma To help reduce pain and stiffness in joints Hair Restoration Natural growth factors for fuller thicker hair InfusionTherapy To increase energy and strengthen the immune system 18805 W Catawba Ave Suite 100 | Cornelius, NC 28031 | 704-612-0011 | renew-hw.comCall today! WEIGHT LOSS PAIN MANAGEMENT THYROID DISORDERS Stimulant free, medically managed weight loss with a once a week FDA approved injection that will help you lose pounds by eliminating fat cells. 100% money back guarantee. Innovative treatments that allow your body to replace and supplement damaged tissue for a long term solution with out surgery or steroids such as knees, shoulders, hips, elbows. Specializing in female specific thyroid and hormone disorders, by incorporating a blend of traditional and holistic treatments achieving superior results.
SEPTEMBER
LAKE NORMAN CURRENTS | SEPTEMBER 202280
The song is much like a "call and response" musical conversation between a husband who knows he is going to die and his wife who is safely at home.
Some of you all may have direct connections to those 2,977 souls who left us that day. If so, please talk to a neighbor about what that has meant to you. I expect it will be good for you to talk about how it has affected you and your neighbor, who also hears your story.
Dwell for a moment on the people around you when you heard about it. What were your reactions—immediately and over time? Momentarily focus on your thoughts and reactions that day on the people in the twin towers of the World Trade Center.
Each month I sit down on the first Sunday with incomplete met aphors and blurred memories that have been rumbling around in my head since the last month's column. The first thing I try to do is to slow everything down in my head so that I can work them into an expressive and significant theme for the upcoming month's column.
In the phases of our lives, we are dependent, growing and learning to be independent, putting down roots and legacies, and hopefully growing into giant Sequoias in the lives of our fami lies. This month I am pulled toward the idea that September, not January, is a superior month to do some serious reflecting on those growth cycles.
I have no connections to the souls lost on that day. Still, I repeat edly play a song written by famous English singer and songwriter Mark Knopfler each September. He brings the emotions of the souls lost in the twin towers directly to my psyche. Knopfler released a song in 2006 titled "If This is Goodbye" — a duet with American country singer Emmylou Harris.
All the lyrics are touching, but two verses—one to lead off the song and one in the middle always bring me to the verge of tears and one toward the center. 2022 by Mickey Dunaway
It is harvest time—a time to consider what is genuinely import ant to us as we move forward—whatever or however long that future may be. There will be more changes in our directions. We can almost touch what is to be but is not yet known, and our futures will be glimpsed through a mirror darkly.
It is a suitable way—I think—to begin thoughts of 9-11 by mentally placing yourself geographically where you were when you first heard the news that has changed our nation evermore.
Finally, think about loved ones who talked to their loved ones as they waited for certain death—husbands, and wives who had seen their lovers off to another day's work on that typical September day. Much has been written about the War on Terror that began that day and continues unabated 21 years later. I hope to focus your reflections on those who died and whose families' lives were forever altered by that moment in time.
For this September 2022 Moment in Time, one idea has rever berated and remained with me as I have often thought about what would emerge as Sunday, Aug. 7 approached. My ideas this month have been determinedly focused on September 11, 2001. As important is how we can give it the personal meaning it deserves. It will concentrate single-mindedly on nudging us all to reflect personally on that quiet day in September when the lives of 2,977 Americans were taken from us.
LIMITLESS - a moment in time
Words from an old schoolteacher about writing: No writer ever learned to write in English class. They learned as they wrote the things they knew had to be said. – Mickey Dunaway
www.LNCurrents.com | SEPTEMBER 2022 81
The tragedy of that "everyday kind of day" is expressed in the first verse: My famous last words Are laying around in tatters Sounding absurd Whatever I try But I love you And that's all what really matters If this is goodbye If this is goodbye If This is Goodbye Mark Knopfler and Emmylou Harris by Mercury Records and Universal Music, 2006 The middle verse expresses the finality of that day that both people accept and yet use their love to positively live their last few moments together: Who knows how long we've got Or what we're made of Who knows if there's plan or not There is our love I know there is our love If This is Goodbye Mark Knopfler and Emmylou Harris by Mercury Records and Universal Music, 2006 You can find the lyrics at andyoumatter—maybeingEveryIThenthem.thoseIletthosemuchIPandoraemmylou-harris-if-this-is-goodbye-lyricshttps://genius.com/Mark-knopfler-and-andlistentothesongonorSpotify.Iurgeyoutodoboth!hopeyouwilltaketimethisSeptemberandreflectonhowthepeopleyoulove,thepeopleyouseeregularly,andyouhaven'tseeninyearsmeantoyou.Moreimportantly,themknow.encourageyoutogoonestepfurther—writedownsomeofstoriesofyourlifethatstillbringjoywhenyouthinkofLeaveatrailofyourlifeforyourdescendantstofollow.sharethemwithfamilyandfriends.knowthateverylifelostonSeptember11,2001,mattered.memorytheyneversharedcounted.Everystoryofgrowupmattered.Justthesame,yourpersonalMomentsinTimenotnow—butoneday,youwillbeproudthatwrotedownyourstoriesforyourchildrenandtheirchildrentheirchildren—andforyourself.
surviving spouse can claim $5,000 worth of personal property for each minor child of the deceased spouse or in some limited cases, a child up to 22 years of age. If you or someone you love believes they are entitled to the year's allowance, it is important to speak to an experienced attorney right away to make sure you do not miss that one-year window.
One Year Window For "A Year's Allowance" A "Year's Allowance" is a very helpful estate admin istration tool that most surviving spouses are not aware of. When a spouse dies, the widow can file a North Carolina court form to receive up to $60,000 of personal property that was titled in the sole name of the decedent. This form can be filed without going through probate but must be filed within one year of the decedent's date of death. After the one-year period, the year's allowance is considered Thewaived.year's allowance only applies to personal property.
LAKE NORMAN CURRENTS | SEPTEMBER 202282 General & Family Dentistry Same Day Crowns | Cosmetic Dentistry Gold Plus Provider for Invisalign NEW PATIENTS WELCOME (704) 875- 1621 • SmileArchitects.com 131 Marguerite Lane, Huntersville, NC LakeservingNorman! Book your appointment online @ smilearchitects.com This is an advertisement. Not all agents are licensed to sell all products. Service and product availability varies by state. HMIA001594 Call today for personalized service! and YOUR BUDGET. 704-437-4038KentPike Licensed Insurance Agent The Smarter Way to Shop ... Kent Pike Licensed Insurance Agent Call today for personalized 704-437-4038service! This is an advertisement. HealthMarkets Insurance Agency, Inc. is licensed in all states. Product availability varies. Agents may be compensated based on enrollment. No obligation to enroll. ©2021 HealthMarkets 46857-HM-0121 • Medicare Advantage • Medicare SupplementPlans • Medicare PrescriptionDrug Plans
The most common personal property widowers apply for are vehicles, cash, undeposited checks, boats, and farm equipment. One of the biggest benefits of the year's allowance is that it has priority over any claims of the estate and must be paid prior to paying the debts. If the widower collects less than the $60,000 worth of personal property, then the court will keep record of a deficiency for the remaining balance. Therefore, if assets become available at a later date, the year's allowance can be Additionally,amended.a
Danielle Feller is our lead estate planning attorney at Daly Mills Estate Planning. Danielle is a native of Mooresville, an AV Preeminent Rated attorney in Estate Planning, Rising Star Super Lawyer, and is published in a chapter with Wealthcounsel's second edition of Estate Planning Strategies, Collective Wisdom, Proven Techniques. Give Danielle a call today for a consultation at 704-878-2365. You can also visit our website at www.DalyMillsEs tatePlanning.com.
Danielle Feller Give Danielle a call today for a consultation at 704-878-2365. You can also visit our website at DalyMillsEstatePlanning.com.www.
www.LNCurrents.com | SEPTEMBER 2022 83 Retirement Living at its Best Nestled off of Davie Avenue, minutes from Historic Downtown Statesville, and convenient to both I-77 & I-40. • Deluxe, Private and Companion Suite options • Residence Medical Director • Full Service Dining Room • Social, Educational, Cultural, Devotional & Recreational programs • Pet Friendly • Medication Management • Assistance with activities of daily living such as bathing, dressing, toileting and ambulation. • Transportation Services • 1 and 2 Bedroom w/single car garage • Full Kitchen w/ applicances including washer & dryer • Weekly housekeeping • Lunch & Dinner served daily • Electricity, Cable, internet and Life Line Alert sysytem included • Pet Friendly 2147 Davie Ave., Statesville Schedule a tour today by calling: 704.878.0123 THE GARDENS OF STATESVILLE CARDINAL VILLAGE Voted ChoiceReaders'2017
Things Your Lawyer CAN'T Fix
Amy Shue Isaacs Estate TheProbateAdministration/AttorneyMcIntoshLawFirm, P.C. Telephone: www.mcintoshlawfirm.com704-892-1699
LIMITLESS - learning
L awyers help people. It's what we do. But there are some things we can't fix, like hurt feelings. As an estate/probate attorney I see LOTS of hurt feelings. Consider this scenario, which replays itself over and over: Mary calls a lawyer and says "Mom didn't name me as her exec utor! I always knew she liked Sally better!" Now Mary is fightin' mad and ready to "lawyer up". She asks the lawyer to monitor the estate to make sure Sally is doing her job. Lo and behold, Sally is doing everything by the book. The lawyer tells Mary this, thinking she'll be relieved. Instead, Mary is angry with the lawyer. The lawyer simply told Mary her findings, which was not what she wanted to hear. As it turns out, Mary is just plain hurt. And there is nothing the lawyer, or any court, can do to fix that. And Sally? She is just try ing to do her job and wishes Mary had been named as Executor instead. She has put in countless hours gathering information, dealing with the probate court, cleaning out a house with DE CADES worth of old mail, Tupperware containers, and ketchup packets, all while being on the receiving end of Mary's resent ment and misguided allegations. And by the way, Sally is getting paid nothing to do this! Sadly, this story often ends the same way: the family is forever torn apart. Can this be avoided? Consider talking to your loved ones ahead of time. Let them know what your wishes are and your reasoning. Too awkward of a conversation? Consider a hand written letter for your loved ones to accompany the Will when it's time to be read. This simple act could help prevent a crisis down the road--one that no one, not even your lawyer, can fix.
www.LNCurrents.com | SEPTEMBER 2022 85
LAKE NORMAN CURRENTS | SEPTEMBER 202286 Call To Start Service Today! 704-222-2639 A FULL SERVICE WASTE MANAGEMENT COMPANY • Front Load Garbage & Recycling Service • Compactors • Residential Waste & Recycling Service • 15 & 30 Yard Roll Off Dumpsters
Back?
As the temperature are slowly starting to cool, I notice the fall clothing making its way onto the racks of my favorite boutiques around the area. I've tried to pay more attention to what types of classic pieces I could integrate into my own closet (such as but ton-up shirts, classic heels, and denim), but also want to select a few more "on trend" items from the season.
It seems like there's a lot to choose from, and maybe this guide will give you a better idea of what styles fit your own personality type as you shop this fall. Have fun!
LAKE NORMAN CURRENTS | SEPTEMBER 202288
2022
Throw
wear is hitting the racks, with sports bras, crop tops, and leggings in 80s and 90s style bold prints. For popular shoe styles, there are many to choose from, such as Doc Marten boots, western boots, and sneakers of all types can be paired with just about any of the above-mentioned styles. You also can't go wrong with a good stiletto heel.
For ideas on fall menswear, I happened to click on one article in GQ that showed "the must-wanted pieces of the season" and I have to say I was a little skeptical. The items were so bold, bright, and outlandish that they were reminiscent of something Elton John would wear while performing. While I love Elton John, I can't see my husband wearing some of the pieces they were suggesting. Although I did see a woven banana belt on that list. Remember those from the 90s? Even a blog post on Stitch Fix pointed to these bright styles as a current trend for men—it's called maximalism, and it means that you focus on utilizing every inch of clothing in a bold way. It brought to mind some of the Benetton styles from the 1980s. Other ideas included "com muter clothing," such as lightweight chino pants, shirt jackets (shackets), polo shirts and sport-bottom shoes. Men's fashion is also calling for sustainable choices, such as brands that prioritize environmental and social responsibility.
Anita Madalazzo, owner of Remedy Clothiers in Jetton Village, says that styles from the 1980s are definitely coming back, and this is something I've already noticed with the reappearance of acid-washed jeans. (I recently purchased an acid-washed denim romper from Apricot Lane in Birkdale Village to wear to a Garth Brooks concert and know that my 13-year-old self would have loved it). She also said flare-leg denim is making a comeback and suggests pairing with chunky knit sweaters and block heels. For a softer look, romantic styles are also on trend, such as long dresses featuring floral prints or ruffles. "Collegiate cool" is back again this fall with preppy blazers, sweaters, plaid skirts, and more. The "Americana Aesthetic" curates brightly colored and geometric or plaid prints with western boots, dark-washed den im, turquoise jewelry. Also look for combinations of red, white, and "Retro"blue.active
Ready to it
by Renee Roberson Photos courtesy of Remedy Clothiers/Facebook Fall Fashion Trends for
Fall fashion trends include sustainable brands, throwbacks to the 80s and 90s, and romantic styles.
RENEE WANTS TO KNOW