PREMIER PERFORMANCES
A SINGULAR SEASON
There are some very rewarding efforts that come with booking a season following a lengthy hiatus, when artists and patrons alike are deeply yearning for live performances. We are very excited with the lineup we have been able to pull together for Roanoke and all our neighbors. We have up-and-coming powerhouses like Violet Bell, well-revered artists like Loudon Wainwright III, and big names like Punch Brothers filling our halls this year. As you look at our calendar, you'll see there are a lot of special nights to look forward to. We can't wait to share them with you.
Jamie Cheatwood Programming Manager
EXTRAORDINARY PARTNERSHIPS
Heartfelt gratitude is extended to the 2022-23 Season Sponsors whose generosity and loyalty are making Jefferson Center an extraordinary performing arts destination. Corporate sponsorships, private foundations, and grant support help to attract worldclass artists and maintain affordable prices for the entire community.
CREATE VISIONARY SPONSORS ($10,000+) PLATINUM SPONSORS ($5,000-$9,999) EXTRAORDINARY PERFORMANCES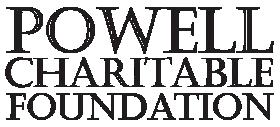 GOLD SPONSORS ($2,500-$4,999) SUPPORTER SPONSORS ($1,000-$2,499) PARTNER SPONSOR ($500-$999) FIRST CITIZENS BANK GRANTORS For information on sponsorship benefits, contact Kim Turner, Senior Director of Development, at 540-685-2312 or kturner@jeffcenter.org. You may also visit jeffcenter.org/sponsors to see a list of sponsorship opportunities.
100% Estate Planning and Elder Law You have a vision for your legacy. We create a plan to make it happen. 540-776-6434 Roanoke | New River Valley | Smith Mountain Lake | Botetourt www.andersondesimone.com
GIVING
Philanthropy supports our commitment to Creating Extraordinary Experiences. Please consider joining other donors who believe in the power of the performing arts and the value it brings to our community. Jefferson Center fulfills its multifaceted mission through the generosity of individual donors who make up more than 50% of all giving.
WAYS TO GIVE ONLINE:
Giving online is fast, convenient, and secure. making a gift at jeffcenter.org/support
MAIL: can be mailed Luck
For more ways to Turner, Senior Director of 540-685-2312
Consider
PHONE: Contact the Development Office 540-685-2304
Gifts
to: Jefferson Center Development Office 541
Ave., Suite 221 Roanoke, VA 24016
give, visit www.jeffcenter.org/giving or contact Kim
Development, at
or kturner@jeffcenter.org
DONOR BENEFITS
A variety of special benefits are offered to individuals who make annual gifts to Jefferson Center:
The best seat in the house - early access to purchase individual tickets and season subscriptions before they are available to the general public.
A special Donors-Only Code to purchase newly added shows before public announcements.
Exclusive access to Virtuoso, our donors-only newsletter.
Invitations to exclusive events, and much more!
Benefits vary according to giving level and availability.
Visit www.jeffcenter.org/benefits for a complete listing of donor benefits.

HOST YOUR EVENT AT
From wedding receptions and performances to corporate events and seminars, Jefferson Center is the event destination in Roanoke. Jefferson Center is distinctive in offering you the best of all worlds—the elegance of historic architecture and grand decor, coupled with affordable rates, free parking and the freedom to choose your caterer and other service providers.
5 to 900 Person Seating
Flexible Space
Free Convenient Parking
Experienced Staff
Technical Support
Select from our versatile options that are part of this innovative venue. From our state-of-the-art 900+ seat Shaftman Performance Hall to the perfect meeting space L.L. Rice, our flexibility helps make your event unique and personal.
For more information: VISIT www.jeffcenter.org/facilities CALL 540-345-2624 EMAIL info@jeffcenter.org
Since 1930. Trusted for Generations. LINDSEY BUCKINGHAM b l uer id ge c a t e rin g .n e t
Member One is a proud supporter of the Jefferson Center! It's our privilege to partner with the Jefferson Center in bringing world-class performing arts to our hometown. We hope you enjoy the show! memberonefcu.com 800-666-8811 Federally Insured by NCUA
We Are Grateful For The Opportunity To Serve Our Community By Supporting The Jefferson Center. tcvwealth.com An Independent Fiduciary and Fee-Only Wealth Management Firm PUNCH BROTHERS
Formerly Dixon, Hubard, Feinour & Brown, Inc. 601 South Jefferson Street, Suite 410 I 540.343.9903 info.roanoke@carystreetpartners.com PROUD TO SUPPORT THE ARTS IN ROANOKE INVESTMENT MANAGEMENT Cary Street Partners is the trade name used by Cary Street Partners LLC, Member FINRA/SIPC; Cary Street Partners Investment Advisory LLC and Cary Street Partners Asset Management LLC, registered investment advisers. 412 S. Je erson Street | Downtown Roanoke | 540.343.3734 Now Shop On-Line At: DavidsonsClothing.com Performing For You Since 1910 FOLLOW DAVIDSONS CLOTHING ON
BOARD, STAFFAND INFO
BOARD OF DIRECTORS
OFFICERS
Whit Ellerman
Owner, Cardinal Bicycle Officer – Chair
Richard Socha-Mower
Chief Lending Officer, Member
One Federal Credit Union Officer – Vice Chair
Mark S. Lawrence
Vice President - Governmental And External Affairs, Carilion Clinic Officer – Treasurer
Sharon Burnham
US Attorney, retired Officer – Secretary
DIRECTORS
Greg Brock CEO, Firefli
Bo Frith
Attorney, Frith, Ellerman, & Davis
Anne Jenkins
Customer Communications Manager, Kroger
Nathan Kerr
Vice President, Scott Insurance
Bryan Musselwhite Senior VP, Poe & Cronk
BOX OFFICE HOURS & LOCATION
Marc Nelson
Director of Economic Development, City of Roanoke Waid Powell Realtor, Wainwright & Co. Realtors
Malcolm Quigly
Lead, Strategic Partnerships, Population Services International
Marjorie Tenzer
Vice President, IBM, retired
Sam Worthington Publisher, Roanoke Times
DIRECTORS EMERITUS
Warner Dalhouse Board Member – HomeTown Bank
Helen Fitzpatrick Community Leader
Susan P. Frantz President/Owner, Personal Best, Inc. Edwin C. Hall Hall Associates, Inc.
Heidi Krisch Community Leader Tyler Pugh Community Leader
JEFFERSON CENTER STAFF
Kim Billings Director - Operations John Bingham
Senior Director - Finance Jamie Cheatwood Programming
John Hale Facility Manager
Cass Hamre Finance Associate
Ian Hancock Production Coordinator
Jordan Harman Manager - Education Aaron Kelderhouse Director - Marketing Dustin Lee Production Manager
Haley Otey Development Associate
Cyrus Pace Executive Director
Kim Turner Senior Director - Development
Jefferson Center Box Office is open Monday-Friday from 10 a.m. to 2 p.m., and is open 2 hours prior to all ticketed events. Generally the Box Office will be closed on all bank holidays. If the Box Office is closed, we will indicate the closure on our voicemail recording, 540-345-2550. The Box Office is located inside the main entrance to Jefferson Center, on the first floor adjacent to the 541 Luck Avenue entrance.
FREE PARKING
Parking is free at Jefferson Center and is available in the Jefferson Center lot located along Luck Avenue, across from the main entrance. Parking is typically readily available; however, at times it may be limited based on the event. Parking lot attendants will be present on most event nights to direct you. Disabled-accessible parking is available directly in front of the main entrance, as well as in the main parking lot.
DISABLED ACCESSIBILITY
Disabled-accessible seating is available inside Shaftman Performance Hall in Row A, Row X, and Row Y. Wheelchair seating is also available. Please inform the Box Office when making reservations if you require a wheelchair space. An usher or House Manager can assist you to your seat. Disabled facilities are available in all restrooms in Jefferson Center, and disabled parking is available at the main entrance in the parking circle, as well as in the main Jefferson Center lot located on Luck Avenue.
FOR THE HEARING IMPAIRED
For patrons with hearing impairments, lightweight headsets are available from House Managers at the Front of House Office before each performance. A photo ID will be required and can be retrieved from a House Manager at the end of the performance upon returning the headset.
FULL SEASON BY DATE
SEPTEMBER
SEPT
SEPT
SEPT
OCT
OCT
OCT
NOV
NOV
NOV
JAN
JAN
JAN
FEB
MAR
MAR
MAR
APR
2022
10 - KRANTZ/CARLOCK/LEFEBVRE
13 - TUBA SKINNY
23 - JAVON JACKSON WITH NIKKI GIOVANNI OCTOBER 2022
1 - IMMANUEL WILKINS
12 - PUNCH BROTHERS
15 - LENNY MARCUS TRIO NOVEMBER 2022
4 - GODWIN LOUIS
15 - LINDSEY BUCKINGHAM
17 - MORGAN WADE JANUARY 2023
13 - VIOLET BELL
28 - GOLDINGS, BERNSTEIN, STEWART TRIO
31 - AN EVENING WITH FRED HERSCH AND esperanza spalding FEBRUARY 2023
17 - SHAWN COLVIN, MARC COHN, & SARAH JAROSZ: TOGETHER IN CONCERT MARCH 2023
9 - BRANFORD MARSALIS
19 - LOUDON WAINWRIGHT III MAR 25 - ALICIA OLATUJA
30 - CROCE PLAYS CROCE APRIL 2023
19 - MONTEREY JAZZ FESTIVAL ON TOUR APR 21 - MESHELL NDEGEOCELLO MAY 2023 MAY 12 - CAMILLE THURMAN
FRESH FOR EVERYONE ™ We are proud to support the Jefferson Center.
See how we're REDEFINING REXPECTATIONS EDEFINING REXPECTATIONS EDEFINING EXPECTATIONS Accounting, Assurance, Tax, and Management Advisory Services YOUR SUCCESS IS OUR FOCUS www.BEcpas.com Proud To Be a Part of Roanoke for 50+ Years. vatransformer.com
MUSIC PRODUCTION SONGWRITING RECORDING ENGINEERING LIVE SOUND PERFORMANCE BANDS HIP-HOP 101 PRIVATE LESSONS MUSIC THEORY WORKSHOPS MASTERCLASSES JAZZ INSTITUTE It truly is a new era in arts education. The interaction between the professional touring artists and the young aspiring musicians from our community is opening doors and creating opportunities. Offering insight and support so they believe in the power of their own voice, these experiences ensure that they can be heard through the art and music that they are creating. Music Lab is part of The Harry and Lavon Webb Education Center Learn more at www.jeffcenter.org/education
Kayla Adams Clarke Eric Van Buskirk
Lighting the path forward Brand. Content. Web. firefli.com You worked hard to build your wealth. Freedom First's Private Bankers ensure your wealth is safe, secure, and available so your legacy will continue to make an impact. go.freedomfirst.com/private-banking 540-389-0244 | Federally insured by NCUA
Jeremiah
P1 Technologies is a medical component manufacturer making a di erence in patient's lives right here in Roanoke County and around the world. We are proud to be a friend of the arts and to be a sponsor of the Je erson Center. Visit us at p1tec.com. 6591 Merriman Road, SW Roanoke, Virginia 24018 Delivering Innovative Technology and Service for over 70 Years!
Th ank You for bringing th e arts to so many in our community. Th e Roanoke Tim es proudly ser ves as a long time sponsor of The Jefferson Cent er.
Southwest Virginia's Premier Mechanical Service and Installation Provider 540 989 5699 Providing a comfortable environment for your enjoyment Shaftman Performance Hall Commercial & Industrial Facilities (Heating, Air Conditioning, Plumbing, Controls, Electrical & Water Treatment) 24/7 News from 89.1 FM | radioiq.org Classical - Jazz - Roots 89.5 FM | wvtf.org listen on your mobile device & smart speaker A Community Service of Virginia Tech Your Public Radio
THANK YOUTO OUR DONORS
Jefferson Center is deeply grateful to our community of individuals and institutions for their ongoing philanthropic commitment and would like to recognize gifts of $500 or more made to the annual fund during the period of July 1, 2021 through June 30, 2022.
VISIONARY ($25,000+)
Janice Fostek
PLATINUM ($10,000 - $24,999)
Ceres Foundation Inc. Tom and Mary Evelyn Tielking
GOLD ($5,000 - $9,999)
Dr. Timothy Andriano Anonymous (3) Berkshire Charitable Foundation George and Katherine Clemo Community Foundation Serving Western Virginia Elbert H., Evelyn J., Karen H. Waldron Charitable Foundation Dr. and Mrs. Paul Frantz Howard and Tracy Shumate Ms. Suzanne W. Thorniley Anthony and Gerald E. Wade Mr. Edward Walker
SILVER ($2,500 - $4,999)
Alvin B. Fink Memorial Fund Greg and Donna Brock Fidelity Charitable Mr. and Mrs. Heywood Fralin Edward and Jeecy Goyette Mrs. Laura Logan Logan III Charitable Fund
BRONZE ($1,000 - $2,499) Anonymous (2) Warren Bickel Blue Cow Arts Peter and Christine Brinckerhoff
Ms. Sharon Burnham and Mr. Joseph Mott Mr. Shawn A. Carpenter Ms. Meredith Coleman
Mr. Thomas W. Crawford, '62 Barbara and Warner Dalhouse
Dr. Kevin F. Ducey and Dr. Minh-Chau Dang Mr. Thomas Davis Chuck and Linda Eanes
Mr. and Mrs. William Elliot Trista and William Farrell Farrell Foundation
Beverley and Shirley Fitzpatrick, Jr. Ms. Katherine Fralin
J. Spencer and Joy Frantz Donor Advised Fund of Community Foundation Serving Western Virginia Bo and Krista Frith Henry Schaefer Family Foundation
Ms. Anne Jenkins
Ms. Lucinda Jennings
Mr. George A. Kegley Nathan and Angela Kerr Ms. Verlyne Simmons Key
Mr. Jack Loeb and Ms. Heidi F. Krisch Anna and Tom Lawson Mr. Bill Lester
Mr. and Mrs. Ed E. Lunsford Tom and Cindy Mohr Bryan Musselwhite
Drs. Michael and Sue Nussbaum Richard Zue and Mollye Otis Cyrus and Amber Pace Jeanne and Bob Pitner
Mr. and Mrs. William Poe
Dr. Sue Ellen and Mr. John Rocovich Pat and Donna Sams Cynthia and Henry Schaefer Harry and Penny G. Schwarz Gift Fund
Mr. and Mrs. Richard Socha-Mower Ms. Lesleigh B. Strauss Clyde Stump
Drs. Marc and Cathy Swanson Mr. and Mrs. Joel Tenzer Ms. Marjorie Tenzer
Dr. and Mrs. Bruce R. Thomas Alan and Kim Turner Ms. Katie Wallace
Mr. and Mrs. J. David Wine Scott and Bonny Winter Mr. and Mrs. Allen Wirt Mr. Walt Young
FRIEND ($500 - $999) Anonymous (2) The Anne Armistead Fund Mr. Lewis Bishop and Dr. Rita Bishop The Blackbaud Giving Fund C.D. Cress Financial Services, LLC Fred Carlisle
Ms. Dotsy Clifton and Dr. Lewis Singer Dr. William and Mrs. Linda Deyerle Dr. Antonio T. and Mrs. Marilyn Donato John and Hoye Duckworth Mrs. R. W. Gandee Catherine and Brad Greenberg Tim and Phyllis Isaacs Ms. Gayle Keith Mr. and Mrs. Mark Lawrence Dr. and Mrs. Lee Learman Tony and Gini Lefkowicz Mr. Donald McBroom Mr. Harry Montoro Mr. and Mrs. Marc Nelson Lowell Inhorn and Cynthia Petzold Malcolm Quigley Robert Reuter and Katherine Downs-Reuter Dan and Laura Summerlin Vanguard Charitable Mr. and Mrs. Jan Wright
Every effort has been made to ensure our list of donors is correct. If there are any errors, please accept our sincere apologies and inform our office at 540-685-2304. For a complete list of donors, please visit www.jeffcenter.org/donors
This vital service enables us to keep tickets and programs financially accessible and our staff size small. Jefferson Center volunteers range in age from 9 through 80+. Volunteers are the lifeblood of our growing organization, filling a need that would otherwise be impossible to meet.
VOLUNTEER OPPORTUNITIES INCLUDE:
SHAFTMAN PERFORMANCE HALL EVENT STAFF
Ticket takers, ushers, greeters, merchandise and concessions, and Box Office assistance
OFFICE SUPPORT
Processing mailings (folding, stuffing, labeling, stamping, hand addressing), general office support, filing, telephones, and administrative assistance
SPECIAL EVENTS
Assist with receptions, parties, open houses, and special events
DEVELOPMENT
Assist with administrative projects, fundraising events, special projects, database management, thanking donors, leveraging community connections, and promoting sponsorship opportunities for programming and education
ODDS AND ENDS
You've got the time? We've got the opportunities!
An interview and tour of the facility are required as a part of the process and training. To volunteer, or for more information, call us at 540-343-2624 or email at volunteer@jeffcenter.org.
JEFFERSONVOLUNTEERSCENTER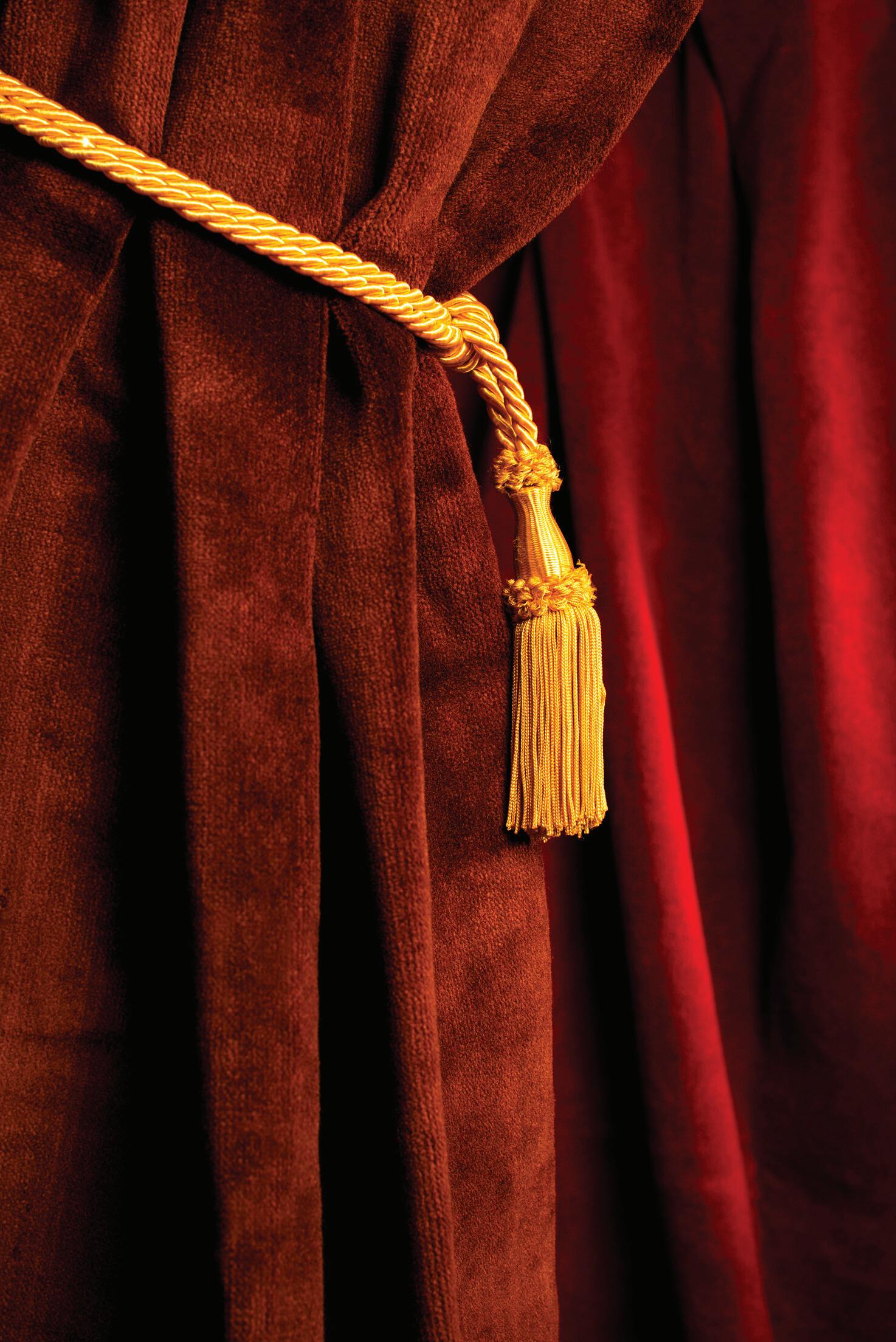 of VAINQUIRIES@DHEC.COM | WWW.DHEC.COM follow us @davishelliot 720 Third Street Vinton, Virginia 24179 800.869.7562 Enjoy Enjoy Enjoy the tShow! he tShow! he Show! www.magnetsusa.com OAKEYS.COM | 982-2100 ROANOKE, NORTH, VINTON, SOUTH, EAST CHAPELS & THE CREMATION TRIBUTE CENTER I don't like to talk about it. Why should I plan my funeral arragements in advance? There are several reasons. Visit oakeys.com/advance-3 or call 982-2100.
Get the most out of the show.
Delta Virginia offers benefits for vision DeltaVision® a discount on hearing care through Amplifon. When you make the most of your dental, hearing the show!
DeltaVision is underwritten by Stryden, Inc., an affiliate of Delta Dental of Virginia. Claims processing, claims service and provider network administration for DeltaVision are provided under contract by VSP.
Dental of
now
through
and
and vision benefits, you can really enjoy
DeltaDentalVA.com 1118 MS 8/22
TUBA SKINNY
Focused on Litigation. Aligned for Excellence. faplawfirm.com I 540.772.4600 Now available at Reid's Fine Furnishings! ReidsFurnishings.com
When the Jefferson Center began its rebirth in 1989, we were thrilled and today we're proud to have such an incredible asset in our community. Over the years, George's has supplied flowers for countless events at the Jefferson Center, and we couldn't be more thankful to be a part of the magic that happens here.
georgesflowers.com (540) 981-0900 1953 Franklin Road
JAVON JACKSON WITHNIKKI GIOVANNI
Woods Rogers Vandeventer Black proudly supports the Jefferson Center in providing access to inspirational arts experiences.
The Virginia Tech Carilion School of Medicine is proud to support our community and the Jefferson Center as we educate the physician thought leaders of tomorrow. Class of 2022 Graduation - May 7, 2022
(540) 983-7600 \ Roanoke Additional Offices: Lynchburg \ Charlottesville \ Richmond \ Norfolk wrvblaw.com
ORANGE AVE & GRANDIN VILLAGE CARDINALBICYCLE.COM 540-900-5020 ADVENTURE CLOSE TO HOME Gear up & get out. BUY - FIX - FIT - TRADE - RIDE
Stay Informed with Roanoke's Premier City Magazine 3 FOR $5 SALE! TheRoanoker.com/Offer Proud Supporters of the Jefferson Center www.poarchthompsonlaw.com MORGAN WADE
KRANTZ/CARLOCK/ LEFEBVRE We are proud to support the Je erson Center and the positive impact it has on our community. amnb.com MEMBER FDIC
The Theater Experience without leaving the comfort of Your Own Home TANGLEWOOD 4235 Electric Road 540-774-7004 Visit Us Online 24/7 at www.grandhf.com VALLEY VIEW 1945 Valley View Blvd. NW 540-563-2070 Open Every Day except Wednesday
Hal Reynolds | Adam Workman | Dave Arthur | Rob Arthur | Mark Sewell