FAREWELL PROTECTIVE COATINGS Starting from January Protective Coatings will retire to make room to Corrosion Protection NEW LOOK. NEW SCIENTIFIC CONTENT. NEW EDITORIAL CALENDAR. SAME HIGH QUALITY . ISSN 2282-1767 ISSN 2282-1767 2022 - 11th Year | Quarterly - N.44 December ipcm_PC digital on www.myipcm.com Protective Coati ngs ® THE MAGAZINE ABOUT CORROSION CONTROL AND PREVENTION TECHNOLOGIES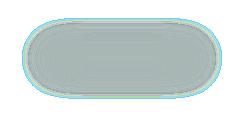 in this issue 04 10 06 18 24 © Adobe Stock © CIN © NASA/Ben Smegelsky 14 © Graco © AGTOS 01 EDITOR'S LETTER 02 BRAND NEW 04 ANALYSIS Minimizing Cost of Corrosion: Budgeting for Industrial Asset Preservation 06 HIGHLIGHT OF THE MONTH CIN PERFORMANCE COATINGS: High Performance Solutions Tailor-Made to Your Projects 10 BRAND NEW 14 INNOVATIONS: PRESENT & FUTURE The King™ Continues to Reign 18 SUCCESS STORIES Horizontal Blasting of Liquid Gas Storage Tanks 22 BRAND NEW 24 SUSTAINABILITY Accelerating the Energy Transformation with the Help of Protective Coatings for the Hydrogen Industry 28 BRAND NEW 30 THE MARKETING CORNER 10 Things Not to Do on Social Media 34 INSPECTION LOGBOOK Coating Inspections - Inspection of Concrete Surface Preparation, Part 2 38 ZOOM ON EVENTS 30 34 © Adobe Stock © Adobe Stock
> Proven King Quality > Simple Maintenance > Easy to Move and Transport LEGENDARY KING PERFORMANCE, IN A HEAVY-DUTY, COMPACT SIZE GRACO.COM/CONTRACTORKING MORE INFO Air-Powered Airless Sprayer for Protective Coatings
The most important industry events at your fingertips
myFAIR is a free web app that can be accessed from both desktop and mobile devices, which allows you to stay up-to-date with the leading events of the surface treatment sector.
an ipcm® app
© Adobe Stock
Alessia Venturi Editor-in-chief
Say farewell to ipcm®_Protective Coatings: Corrosion Protection magazine is born!
After ten years of publication the one you have in your hands is the last published issue of ipcm®_Protective Coatings, which will retire to make room to the new publication. The first issue of Corrosion Protection will be released in January 2023 and it will have a new publication schedule, a new graphic layout and will encompass the entire world of corrosion protection in terms of products, processes, technologies, and services.
For almost fourteen years now, the ipcm® brand has been synonymous with authoritative and high-quality technical publishing, becoming a benchmark for anyone wanting to keep up to date with the latest news from the world of surface treatments. In order to achieve these goals and boast a widespread international presence, we have had to build on our own experience, but also to be ready to evolve in order to anticipate market trends and not simply follow them. In short, to break the mould of what is often perceived as traditional and unimaginative publishing just because it deals with technical content.
It is within this framework that we decided to launch a rebranding operation of our ipcm®_Protective Coatings magazine, which is now called Corrosion Protection.
Why this rebranding, you may ask.
One of the issues we found while visiting fairs and talking to people was that the title ipcm®_Protective Coatings wasn't representing the entire scope of what the publication dealt with, as many thought we only dealt with coatings when in reality we had been covering several different products, technologies, processes and services for corrosion protection and prevention.
ipcm®_Protective Coatings has served as a primary source of information about organic and inorganic protective coatings, surface engineering, surface preparation in the heavy industry.
Corrosion Protection has been designed to be the ultimate technical-scientifical journal for corrosion prediction, prevention, protection, and mitigation.
A few things – the ones that have always set ipcm® apart, I dare say – will remain the same: the policy of transparency towards both customers and readers, the commitment to truly disseminate and distribute content both digitally and in print, and the extreme care in content selection.
All this said, enjoy the reading of this last issue of ipcm®_Protective Coatings, but do not be sad: we will see you soon on the pages of Corrosion Protection!
Happy Holidays from the editorial team.
01 ipcm® Protective Coatings - 2022 DECEMBER - N. 44
EDITOR'S LETTER