2 minute read
CHAMBER OF COMMERCE
The Strongsville Chamber of Commerce is "Taking Care of Business!"
(L -R): 2019 Chamber Scholarship Recipents & Students Entering the Military; Secure Indoor Storage Grand Opening in Strongsville, located in the former Catan Bridal building; Ohio Catholic Federal Credit Union Grand Opening.
The Strongsville Chamber of Commerce,
the Sts. Joseph and John Schools Media Center. established in 1941 and one of the largest Chambers The Strongsville Homecoming Festival benefits in the State of Ohio, continues to provide its members numerous local organizations and community events, opportunities vital to their success and to be a part of such as the Achievement Centers for Children – Camp the framework of the community. The Chamber offers Cheerful, Fall Festival, Arts in Strongsville, Community a convenient way to meet new people, locate business Band, Ehrnfelt Recreation Center programs, Excellence in opportunities, and access a vast array of information. Athletics Turf field project, Rotary Club, Historical Society,
The Strongsville Chamber is doing their best to provide Strongsville Education Foundation, Strongsville's July information and support to our members through this 4th fireworks display, Winter Wonderland, the building challenging time. Due to the guidelines set forth by of the Strongsville Food Bank and many more. The 2021 Governor Mike DeWine and the Homecoming Festival will be July 14-17, 2021! State Department of Health we were Chamber members receive emails and newsletters and unable to host our signature events, a listing in our web membership directory. Membership the Strongsville Homecoming Festival benefits include grand openings, ribbon cuttings, and the Holiday Scholarship Dance. newsletters, monthly luncheon meetings, Business After We are looking forward to hosting Hours events, Business Expo, and much more. The these events in 2021! Chamber also provides opportunities for members to This past spring the Chamber post job openings and special events on the Chamber
Amy Ferree, Executive funded scholarships for 15 students website. Group discounts
Director, Strongsville with the proceeds from the 2019 for health insurance and Chamber of Commerce Holiday Scholarship Dance. For workers compensation the past several years, the Chamber has contributed the are available through highest number of scholarships, with the highest dollar NOACC (Northern Ohio value, of any local organization. A donation is also made to Chamber of Commerce).
The Strongsville Chamber of Commerce 18829 Royalton Road 440-238-3366 www.strongsvillechamber.com
H75th Annual omecoming 79th Annual Festival
JulyJuly 19-22,14-17, 20172021 Join the Strongsville Chamber of Commerce today!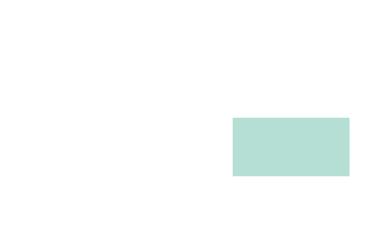 18829 Royalton Rd. 440-238-3366
info@strongsvillechamber.com www.strongsvillechamber.com
Medicare: New or Review. It's Time to Call
John W. Kyle
Licensed Insurance Agent (440) 230-1223
John@JohnKyleInsurance.com www.JohnKyleInsurance.com Medicare Healthcare Life Supplemental