DON'T WORRY DARLING + QUEEN SUGAR + ARMAGEDDON TIME ICG MAGAZINE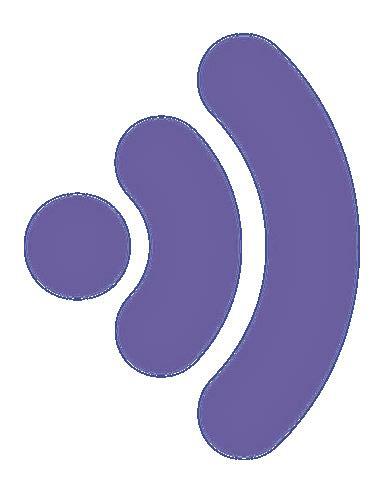 Orbiter Projection Optics
Even. Precise. Brilliant.
The new Orbiter Projection Optics 25° and 35° provide unparalleled precision in every detail allowing for crisp projection of a light spot, as well as immaculate gobo projection and precise shutter cuts. The field of light is entirely even and without color aberration. The projection has no visible hot spot or drop to the edge and the depth of field is outstanding. Both optics have a motorized focus adjustment which allows for great precision and repeatability and can be controlled locally or remotely. The four manually adjustable shutter blades of the Projection Optics 25° and 35° produce a beam where the shutter blade cut and the beam's edge are simultaneously in sharp focus. The Projection Optics are perfectly suited for theaters, cinematic applications, as well as broadcast studios or live productions.
Orbiter® is a registered trademark of Arnold & Richter Cine Technik GmbH & Co. Betriebs KG Learn more about the Orbiter Projection Optics: www.arri.com/orbiter-projection
Illumination | Reshaped
Award
Sher, ASC
ASC Mentor Award
Lee, ASC
Patti
Distinguished Filmmaker
Lawrence
WWW.ECAWARDS.NET
Green Cobra Shot by Andrew Aiello
Sting Shot by Jason Chau
KENOBI: A Star Wars Fan Film Shot by Jac Cheairs
Elder Scrolls: Legends E3 Trailer Shot by Michael P. Tedford Pleasant Canyon Shot by Gregor Tavenner Kingsnake Shot by Leonard P. Walsh II Molly Robber Shot by Morgan Gardiner
Singularity Shot by Eric M. Hurt Lotus Shot by Austin Scott Ahlborg
Your Monster Shot by Allie Schultz
Honorees
GOLD SPONSORS SILVER SPONSORS
BRONZE SPONSORS
PREMIER
SPONSOR
PLATINUM SPONSOR
A r t i s t i c C h a ra c te r. M o d e r n S e n si b il i t i e s.
Z E I S S S u p re m e P r i m e R a d i a n c e L e n s e s
T h e ZE I S S S up r e m e Pr i m e Ra d i a n c e l ens e s a r e des i gn e d t o p r o v i d e a u n i q u e lo o k , regardless o f t he sens o r si z e C a p a b l e of c o ve r in g S 3 5 , F u l l F r a me and b e y ond, you can be co n f ident i n d evel o ping a look all your own, n o m a t t er t he came ra you cho o se F o r m o re i nfo r m at i o n: z ei s s .c o m /c i n e / ra di a n c e
8 OCTOBER 2022 A WILDE RIDE FEATURE 01 Matthew Libatique, ASC, helps guide sophomore director Olivia Wilde through a colorful (and treacherous) desert landscape for the period drama Don't Worry Darlin g.30 IMAGE PIPELINES DEPARTMENTS gear guide ................ 16 unscripted ................ 20 refraction ................ 24 exposure ................ 26 production credits ................ 90 stop motion .............. 96 SPECIALS Building Virtual Worlds ...... 82 October 2022 / Vol. 93 No. 08 contents As Queen Sugar wraps its seventh (and final) season, the legacies its characters have left are only rivaled by the unity of its diverse and dedicated crafts team. Darius Khondji, ASC, AFC, mixes vintage lenses and a large-format sensor for Armageddon Time film-lover James Gray's first leap into digital capture. FEATURE 02 FEATURE 03 50 68 DOWN ON THE FARM ESCAPE FROM NEW YORK
president's letter
Baird B Steptoe
photo by Quantrell D. Colbert
Down the Pipe…
This October issue of ICG Magazine highlights image pipelines – a part of our members' daily workload that has changed a lot, not just since the advent of digital capture (which took root more than a decade ago) but also with the addition of large-format digital cameras, which produce massive amounts of data that travel from set to post on any given project. As a camera technician, one of my priorities is to ensure that Guild members tasked with downloading all of that data are not overloaded (if you'll pardon the pun). I know from experience that new formats of high-resolution capture, like 8K, create longer turn-arounds on set for backup and redundancy. And because the media required to capture a large-sensor show is more expensive for the production company (or for postproduction, depending on the show), one of my first thoughts when I come onto set is: "Do we have enough cards to complete a full shooting day?"
These concerns date back to the introduction of the RED camera (around 2008) and the time (and media) required to back up material, which certainly created some stress regarding time management. I remember working on one show where we had to hire extra crew devoted solely to downloading material to ensure we had enough media to make each shooting day. The equivalent – for all those who can remember – would be calling out to the film loader every few takes, "How many rolls of film do we have left?" and worrying if we'd run out of stock before the day wrapped.
New image pipelines have also changed our approach to color management. Directors of photography now have the opportunity to fine-tune the look of a project on set (in some examples, getting it very close to the final color grade). With communication between post and set never busier, LUT's now move back and forth between a dailies (and final) colorist. And
the look of a show can be altered in near-real time thanks to new tools like high-resolution framegrabs created during capture, and a host of new software (and high-end on-set monitors) that allow for image manipulation – again, almost simultaneously with capture.
All of this can make the DIT's job that much more complex and essential. ICG National Board Member Jane Fleck, whose DIT credits include both episodic and unscripted, told me that the large shows shooting 4K and 6K files "create a quantity of data that has changed workflows considerably." To satisfy network security requirements for multiple backups, Fleck will offer multiple download stations so Production can safely return data cards for re-use almost immediately after on-set QC of media.
"Unless keeping the data on un-erased cards is required by post," Fleck shares, "my goal is to return those cards to the camera team as soon as the data is downloaded. That can be a challenge when shooting 12 or more terabytes a day."
As a DIT, Fleck quality-checks and logs every downloaded file for any problems before any card is erased. If there are tech issues, she pinpoints the fix needed and passes on the information with the delivered media.
"My thorough QC means Postproduction is then prepared to manage any problems while production is still going on," she adds. "That QC is also an on-set safety net for the production. It confirms that tech problems are flagged and evaluated before the production moves on."
Maintaining "quality control" is at the heart of what DIT's, digital utilities, video controllers, digital loaders – every single ICG union worker – strive for every day on set. To me, the way this membership has adapted (and mastered) the ever-changing – and challenging – new workflows is a point of pride. I'm confident that whatever comes "down the pipe," we will be ready to lead, as we have and always will.
10 OCTOBER 2022
National President International Cinematographers Guild IATSE Local 600
Publisher Teresa Muñoz
Executive Editor David Geffner
Art Director
Wes Driver
STAFF WRITER
Pauline Rogers
COMMUNICATIONS
COORDINATOR
Tyler Bourdeau
COPY EDITORS
Peter Bonilla Maureen Kingsley
CONTRIBUTORS
James Gray Margot Lester Kevin Martin Valentina Valentini
ACCOUNTING
Dominique Gallal
COMMUNICATIONS COMMITTEE
John Lindley, ASC, Co-Chair Chris Silano, Co-Chair
CIRCULATION OFFICE
7755 Sunset Boulevard Hollywood, CA 90046
Tel: (323) 876-0160
Fax: (323) 878-1180
Email: circulation@icgmagazine.com
ADVERTISING REPRESENTATIVES
WEST COAST & CANADA Rombeau, Inc.
Sharon Rombeau
Tel: (818) 762 – 6020
Fax: (818) 760 – 0860
Email: sharonrombeau@gmail.com
EAST COAST, EUROPE, & ASIA
Alan Braden, Inc.
Alan Braden
Tel: (818) 850-9398
Email: alanbradenmedia@gmail.com
Instagram/Twitter/Facebook: @theicgmag
October 2022
93 no. 08
NATIONAL PRESIDENT
Baird B Steptoe
VICE PRESIDENT Chris Silano
1ST NATIONAL VICE PRESIDENT Deborah Lipman
2ND NATIONAL VICE PRESIDENT Mark H. Weingartner
NATIONAL SECRETARY-TREASURER Stephen Wong
NATIONAL ASSISTANT SECRETARY-TREASURER
Patrick Quinn
NATIONAL SERGEANT-AT-ARMS Betsy Peoples
NATIONAL EXECUTIVE DIRECTOR Rebecca Rhine
ASSOCIATE NATIONAL EXECUTIVE DIRECTOR Chaim Kantor
ADVERTISING POLICY: Readers should not assume that any products or services advertised in International Cinematographers Guild Magazine are endorsed by the International Cinematog raphers Guild. Although the Editorial staff adheres to standard industry practices in requiring ad vertisers to be "truthful and forthright," there has been no extensive screening process by either International Cinematographers Guild Magazine or the International Cinematographers Guild.
EDITORIAL POLICY: The International Cinematographers Guild neither implicitly nor explicitly endorses opinions or political statements expressed in International Cinematographers Guild Magazine. ICG Magazine considers unsolicited material via email only, provided all submissions are within current Contributor Guideline standards. All published material is subject to editing for length, style and content, with inclusion at the discretion of the Executive Editor and Art Director. Local 600, International Cinematographers Guild, retains all ancillary and expressed rights of content and photos published in ICG Magazine and icgmagazine.com, subject to any negotiated prior arrangement. ICG Magazine regrets that it cannot publish letters to the editor.
ICG (ISSN 1527-6007)
Ten issues published annually by The International Cinematographers Guild 7755 Sunset Boulevard, Hollywood, CA, 90046, U.S.A.
Periodical postage paid at Los Angeles, California.
POSTMASTER: Send address changes to ICG 7755 Sunset Boulevard Hollywood, California 90046
Copyright 2021, by Local 600, International Alliance of Theatrical Stage Employes, Moving Pic ture Technicians, Artists and Allied
Crafts of the United States and Canada. Entered as Periodical matter, September 30, 1930, at the Post Office at Los Angeles, California, under the act of March 3, 1879. Subscriptions: $88.00 of each International Cinematographers Guild member's annual dues is allocated for an annual subscription to International Cinematographers Guild Magazine. Non-members may purchase an annual subscription for $48.00 (U.S.), $82.00 (Foreign and Canada) surface mail and $117.00 air mail per year. Single Copy: $4.95 The International Cinematographers Guild Magazine has been published monthly since 1929. International Cinematographers Guild Magazine is a registered trademark. www.icgmagazine.com www.icg600.com
vol.
IATSE Local 600
wide angle
If you're a newish director, as Olivia Wilde was before embarking on her second and most visually ambitious film to date, Don't Worry Darling (page 30), you want a seasoned director of photography in your corner. Wilde, best known for her frequent collaborations with DP-turneddirector Reed Morano, ASC, tells ICG readers in this month's Exposure conversation (page 26) that because she was both acting and directing in Don't Worry Darling, she "needed to trust my cinematographer like I would trust a heart surgeon. I felt like I was putting my life in his hands when I would step away from the monitor, and I knew I could do that because of how good Matty is and how connected I felt we were."
"Matty," of course, is two-time Oscarnominee Matthew Libatique, ASC, who has made a career of raising up newbie directors, gaining the kind of trust Wilde describes that inevitably leads to a virtual primer on how to get the very best from the director/ DP collaboration. Libatique did it a few years ago with first-time director Bradley Cooper for the Oscar-winning remake of A Star Is Born [ICG Magazine October 2018]; he did it a decade before with a young director named Jon Favreau on a film, Iron Man , that would kickstart the most successful franchise in movie history; and he did it a decade before that with fellow AFI alumnus Darren Aronofsky on the ground-breaking Sundance winner Pi
What makes Libatique such a facile partner for filmmakers looking to realize visions that are, by all accounts, not yet fully formed? According to Wilde, it's a willingness to tap into an early-career energy that can get sanded down with time. "I love how Matty handles drama and magical realism, how emotional and bold his filmmaking style is," Wilde continues. " Requiem for a Dream feels punk rock – like the film kids make when no one's taught them the rules yet. I think that Matty still has that punk-rock energy in his work – he's knowledgeable about the traditional aspects of cinematography, but he's so willing to take chances."
And just to put a bow on it, bear in mind
that, along with Morano, Wilde (the actress) has worked with Guild DP's Hoyte Van Hoytema, ASC, NSC, FSF; Claudio Miranda, ASC; and Rodrigo Prieto, ASC, AMC – all of whom she says were "incredibly generous with their time." Knowing that directing was in the cards, Wilde "always aligned" herself with the camera department to learn more about what they were doing. "Without a film school education, I felt uneducated about the technical processes of making movies," she goes on. "But I always found that the camera department, in particular, was extremely open and generous with giving me information and helping me understand. It's interesting that so many actors have a loose grasp on the technical aspect of filmmaking, because we are a team – the actors and the camera department; we probably interact more than anyone on set, and yet it's like two groups that never learn each other's language, as though it's an agreement that we shouldn't. Yet, when you do have that connection, it yields the most amazing results."
Those kinds of partnerships have been going on in and near New Orleans ever since Ava DuVernay hired Guild Director of Photography Antonio Calvache, ASC, to shoot the pilot for the first-ever contemporary drama, Queen Sugar (page 50), centered around three Black women. Currently airing its seventh and final season, creatives like Calvache, DuVernay, Director of Photography Kira Kelly, ASC, and others, all share what makes the OWN series so special – and important.
Director Shaz Bennett says that because so much of Queen Sugar's crew stuck around for so long, everyone was "invested" in the show's success because the show was invested in them. "Antonio's been the DP from day one, [and] his attention to detail has kept Ava's vision and the quality of the cinematography consistent and gorgeous," Bennett shares. "For someone to approach every day, every shot, every setup with the same attention to detail after seven seasons is remarkable."
DuVernay agrees, adding that one of the prime legacies of Queen Sugar is its production team. "All women directors, the incredible team Antonio put together and led that was a full team of color some seasons," the Oscar-nominated and Emmywinning filmmaker concludes. "Local 600 should be proud of this show, the camera team's makeup, and the ground-breaking images they made. It was a beautiful ride."
Thanks Ava, thanks Olivia – thank you to all those stakeholders who understand this is a union made up of filmmakers, and every single member has value to add to the creative process.
David Geffner Executive Editor
Margot Lester
Down on the Farm
"As a fan of Queen Sugar from the beginning, I was immensely gratified to write about the show's final season. Looking back at its legacy and impact, and taking a frank look at the current state of diversity and equity in the industry, it was a true honor to speak with the production team."
Kevin Martin
Escape From New York
"I was struck by the filmmakers' choice [in Armageddon Time] to depict so many interiors in near-darkness. Director of Photography Darius Khondji [ASC, AFC] mentioned being desirous of a certain ghostly quality, so the notion of imagery that is both haunted and haunting certainly enhances the feeling of an unflinching – and at times painful –recollection of days gone by."
14 OCTOBER 2022
Email: david@icgmagazine.com CONTRIBUTORS ICG MAGAZINE
Cover photo by Merrick Morton
Photo
by Sara Terry
ZEISS eXtended Data
ZEISS eXtended Data (XD) adds new ways to increase the accuracy of image capture and processing workflow –especially for VFX work. Based on the Cooke/i Technology, eXtended Data provides information about lens distortion and shading characteristics in real time – reducing workflow costs and helping to exchange lens information between Production and Postproduction. "Producers across the board, while more accustomed to having to do lens grids, still don't like having to pay for that time; and camera teams are always struggling to get enough time to do their work, [even without] the added burden of shooting lens grids," describes Scott Anderson, Digital Sandbox. "eXtended Data eliminates those issues. Our testing has shown the speed and accuracy of our tracking increase, as the eXtended data is more accurate across the entire focus range, and the focus distance is more accurate when compared to our on-set measurements and estimates. When we don't have the data, we're only guessing. So, we can only imagine how much better this will get when a majority of lenses adopt the eXtended data sets."
Rosco RDX Lab System
PRICING: CURRENTLY UNAVAILABLE WWW.ROSCO.COM
"When it comes to shooting on LED stages (volumes), larger productions build in the pre-production time to create the backgrounds they need, often amortizing the building costs for their digital sets and backgrounds over multiple scenes," explains VFX Director of Photography (and ICG Second National Vice President) Mark Weingartner, ASC. "Wouldn't it be handy if there were digital backdrops that a production could rent for volume work instead of starting from scratch?" And Rosco is doing that, having teamed with VFX company FuseFX to create the RDX LAB System. The system incorporates Rosco's extensive library of still and motion background images – shot and captured for use specifically as background imagery in the film and television industry – coupled with a control system created by FuseFX that allows the images to be manipulated on the virtual production set in real time. As Weingartner adds: "The ability to adjust color, contrast, size, and sharpness as well as time-of-day, orientation and other parameters allows the director of photography, director, and production designer to take advantage of the flexibility that LED volumes offer – even with their stock imagery. The image changes are controlled with a handheld tablet on set and are instantly visible."
16 OCTOBER 2022
PRICING: CURRENTLY UNAVAILABLE WWW.ZEISS.COM
GEAR GUIDE
Mo-Sys LEDKey
PRICING: CURRENTLY UNAVAILABLE
LEDKey utilizes spatial information combined with lens and camera data together with AI to increase LED virtual production image quality, while eradicating major limitations, such as cost, moiré, and bad light quality. LEDKey allows content creators to separate talent and foreground objects from any LED background without using a green frustum. This eradicates green spill while also keeping scene-spill reflections – delivering on the original promises of LED virtual production (VP). Autonomous in its operation, LEDKey significantly reduces production costs and maximizes the creative possibilities of In-Camera Visual Effects (ICVX). LEDKey offers content creators an improved LED VP workflow that interfaces directly with Nuke node-based digital compositing and visual-effects editing tools for maximum creative freedom while retaining all the benefits of LED. LEDKey fixes current shortfalls of VP and bridges the gap between the look and quality the director and DP want from an LED volume stage and the budget the producer has available.
REVEAL Color Science
PRICING: NOT APPLICABLE
WWW.ARRI.COM/ALEXA35
With ALEXA 35, ARRI introduces REVEAL Color Science – a suite of new image processing steps used by ALEXA 35 internally and available through leading third-party postproduction tools for ARRIRAW processing. REVEAL improves upon the award-winning ARRI look by producing exceptionally stable color that tracks across all saturation and exposure levels. Colors that have historically been problematic in digital cameras, such as cyan and violet, as well as complex tertiary colors and delicate pastels, are reproduced faithfully. Grading is simplified thanks to strong hue separation and the ALEXA 35's increased dynamic range. REVEAL fits within ACES AP0, eliminating clipped saturated colors within ACES. Color distortions, such as blueish reds, are eliminated. Highlights retain color saturation until just below clipping, delivering dazzling chroma detail for HDR mastering, with the same distinctive ARRI highlight roll-off. And while LogC curves often vary based upon exposure index, with REVEAL every exposure index is encoded using one log encoding curve. This simplifies log encoding and decoding for VFX. REVEAL can be applied in post to ARRIRAW captured by Mini LF cameras and comes with Textures, a new process for modifying the MTF and grain structure of a digital image inside the camera.
17OCTOBER 2022 10.2022
WWW.MO-SYS.COM
DragonFly 3.0
PRICING: FREE 30-DAY TRIAL, $850 ANNUAL NODE-LOCKED LICENSE, $990 ANNUAL FLOATING LICENSE (BOTH INCLUDE SUPPORT AND PRODUCT UPDATES )
DragonFly 3.0 is an upgrade to Glassbox Technologies' professional, cross-platform virtual camera solution. Upgrades to camera simulation introduce photo-realistic camera rendering and accurate reproduction of real-world cameras and lenses virtually – from lens distortion (including anamorphic lenses) to the exact ISO, shutter speed, frame rate, ND filter strength, and aperture. A mixed-reality Simulcam Mode introduces realtime compositing. The upgrade includes full support for Unreal Engine 5 and Autodesk Maya, creating an intuitive, true-to-life camera workflow that seamlessly integrates with the virtualproduction pipeline. As Grant Miller, VFX supervisor at Ingenuity Studios who used DragonFly virtual camera on Netflix's Away, describes: "The DragonFly system gives you a virtual viewfinder where you can look at the [digital] world in a similar way to holding a real camera on set and looking in a viewfinder. It saved a lot of time and ultimately produced better results."
eCapture Pro
PRICING: CURRENTLY UNAVAILABLE
WWW.EMERGENTVISIONTEC.COM
This full-featured application software for recording and processing offers simplified graphic integration; end-users without software-coding or systemdesign knowledge can use the software as a control center from power-up to 3D model asset generation — a complete geometric representation of the scene. Users can deploy Emergent Vision Technologies' high-speed cameras with turnkey software for complete project management capabilities, including camera settings; advanced preview and recording capabilities; synchronized capture to microsecond accuracy; and calibration, background, and production take management. Compatible with Windows and Linux, the fully scalable software also provides advanced playback functionality for spatial and time domains, camera calibration with auto camera-position detection, integrated 3D reconstruction and texturing, an Unreal/Unity plugin for streaming models, and more. The software is also evergreen, with customizable and optimized support for GPU's and other processing engines on the horizon.
18 OCTOBER 2022
WWW.GLASSBOXTECH.COM
GEAR GUIDE
AJA HELO Plus
PRICING: $1,699
WWW.AJA.COM
The HELO Plus is a portable, feature-rich H.264 dual-source streaming and recording device, designed to help video professionals achieve a higher production value with greater cost efficiency and a smaller gear footprint. HELO Plus features SDI and HDMI I/O and supports live streaming up to 1080p60 to nearly any content delivery network (CDN) or social streaming platform. For editorial purposes or on-demand viewing, users can simultaneously record the stream to SD card, USB, NFS, or CIFX network storage. To enhance live streams with graphic components, HELO Plus includes picture-in-picture functionality and a dynamic layouts feature to combine SDI and HDMI inputs into a single output stream with graphic overlays. AJA designed the product with flexibility in mind – be it in a studio or remote environment – creating a portable, compact form factor and fanless, silent operation. Device setup is straightforward, with intuitive front-panel record and stream buttons and a robust web-based UI for remote control. HELO Plus provides ultra-reliable performance for low-latency streaming needs with features like SRT support, enabling secure, high-quality live video even over low-bandwidth networks.
Ncam Reality
PRICING: SUBSCRIBER TIERS ARE PRICED AT $395 PER DAY ; $1,195 PER WEEK AND $2,995 PER MONTH . ANNUAL AND PERPETUAL PRICING IS ALSO AVAILABLE. A ONE-TIME HARDWARE PURCHASE STARTING AROUND $4,990 IS REQUIRED TO USE THE SOFTWARE.
WWW.NCAM-TECH.COM
PRG's Derek Cole describes Ncam as "the best solution for camera tracking considering its flexibility and durability. It is the only solution that can roll from set to set (or even outside) with no delays to production, since it visually tracks natural features instantly, so there's no need to pre-map-out the area." Cole says most of the time he shows up on set not knowing the environment being shot. "But I know I will still be up and ready to track the camera's position before the camera department is fully situated," he adds. "No other camera tracking system has the speed and versatility of Ncam." Ncam Reality enables filmmakers to share their XR or VP vision in real time, whether indoors on a green screen or LED wall or outside on location. The latest Mk2.5 hardware enables additional rigging flexibility through a completely modular design, and Ncam Reality 2022 software offers total control via phone, tablet, or laptop, including the ability to link straight into Unreal Engine 5.
19OCTOBER 2022 10.2022
20 OCTOBER 2022 UNSCRIPTED 20 OCTOBER 2022
Tobias Schliessler + Curtis Abbott DP / DIT
BY PAULINE ROGERS PORTRAIT BY ATSUSHI NISHIJIMA
When Director of Photography Tobias Schliessler, ASC [ICG Magazine December 2020], started looking for a local crew in Pittsburgh for the George C. Wolfe biopic Ma Rainey's Black Bottom , based on the 1982 play by August Wilson and starring Viola Davis, he says, "Curtis [Abbott] was recommended to me by two other DIT's I've previously worked with, Matthew Love and A. Kyo Moon. I find that DIT's have a great network among them and are always helpful in connecting me with the best local talent." Who knew that Schliesser and Abbott would click so well that just as they finished Ma Rainey , additional photography would be needed for Spenser Confidential ?! The pair would go on to do a second George C. Wolfe-directed film together, Rustin , the story of civil-rights activist Bayard Rustin, who organized the 1963 March on Washington. ICG Magazine got the two men
together (who plan to continue their partnership whenever schedules allow) to discuss the DP/DIT relationship and how critical it is to a film's image pipeline.
ICG Magazine: What were your first discussions about on-set color and that process on Ma Rainey ? Tobias Schliessler: My first discussion with Curtis was all about the look of the movie and how I like to work with my DIT's. I believe in having a strong creative collaboration, so I wanted to let Curtis know right off the bat that I value his opinion and I'm always open to suggestions. When it came to the technical aspects of workflow, I put Curtis in touch with my final DI colorist, Stefan Sonnenfeld at Company 3, whom I've been working with for years.
To set the look and create the show LUT, I always shoot early tests with my DIT that replicate the
different lighting scenarios and tone of the movie. I also shoot color samples of the sets and costumes.
Curtis Abbott: We had different lenses to evaluate, both spherical and anamorphic, as well as various filters, so that we could try all combinations. There were clear ones that just didn't work for this film and others we would continue to evaluate. TS: I then take [everything] into the DI theater with Stefan, who creates the show LUT. In the case of Ma Rainey, Curtis came with me to Company 3 in New York, where Stefan did the session remotely from London.
I was fortunate to have our dailies colorist, Dustin Wadsworth, at this session, which immediately got us all on the same page for setting the look for the movie. From the start of our tests to the first day of shooting, I knew Curtis had a great eye, and I trusted him completely with color matching and fine-tuning each shot with the CDL's for the dailies colorist.
21OCTOBER 2022
10.2022 21OCTOBER 2022
22 OCTOBER 202222 OCTOBER 2022 UNSCRIPTED PHOTO BY DAVID LEE, SMPSP / NETFLIX
You came together again on Spenser Confidential
How did that process work out? CA: During Ma Rainey , additional photography for Spenser Confidential was scheduled. A. Kyo Moon, who did the main unit, was already booked on something else. Tobias asked if I could come help him finish the project. Both features were shot on Sony VENICE, so it was an easy transition for us to continue our established workflow on set. I remember a scene where Spenser's character ran from the back of a house to the front and opened the door. Tobias said we needed to do a "stop pull." I handed him the single channel. He thought for a moment and handed it back to me. I believe it was something like a six or so stop pull with no rehearsal, and the clouds were rolling, so it would change mid-take where we would land on the stop. TS: After finishing Ma Rainey , I knew that anything I threw at Curtis, he could handle.
How much color can you lock in while shooting? Has that changed as tools become more sophisticated?
CA: Tobias lights and does most of his work in front of the lens. During Rustin , Assimilate released a beta of Live FX, which I tested. It allowed me to comp a live camera feed into a previously shot scene with a TV so we could see how it looked. This was a very good representation as it even kept the reflections in the television glass.
What are the benefits of doing on-set color? TS: Besides speeding up the dailies process and helping the dailies be as close as possible to the final look, doing on-set color helps all the departments – hair, makeup, costume, production design – see how their work will look in the end. It is also extremely beneficial for any VFX work in post-production. VFX uses dailies color to drive their digital palette as they expand upon the look we create on set. This early set of visuals is key for VFX. Otherwise, the team might spend a month developing a shot and be forced to change it at the last minute due to color changes in the DI that don't match the intended color. CA: On-set color can be as much or as little as you want. The majority of live color is subtle. We match the difference between filters, lenses, and camera angles. It allows us to see a cohesive scene on set as we are shooting it and not look at one camera that is green and another that is magenta or more or less contrasty than the other. TS: Another example is when the director has notes about the color, the contrast, or exposure – on-set color correction allows me the flexibility to immediately make adjustments and decide on the look together [with the director]. CA: And sometimes the look can
change. During the day, if we discover something new, we can go back and adjust earlier shots. This is something I can do at my cart; or, if there isn't time, I can contact the dailies colorist to ask and match all the earlier shots to the last shot or whatever it may be.
How much time does on-set color save in the DI?
TS: Because Stefan Sonnenfeld is involved from the beginning of production with setting the show LUT and overseeing the dailies, we are always starting from a good place in the final DI. That said, I think it's important not to get too attached to the on-set look of the dailies and still let finishing artists like Stefan have creative input when coloring the final film.
How much does Curtis work with the dailies colorist on a day-to-day basis?
TS: If I have specific notes about fine adjustments for the look that we didn't have enough time to do ourselves on set, I have Curtis communicate those to the dailies colorist. I also have Curtis check every day that the dailies match our on-set color and keep the dailies colorist informed if there are any discrepancies. We were lucky to have Dustin Wadsworth create our dailies for both Ma Rainey and Rustin , which made communication between us very easy. Similar to my relationship with a DIT, I always encourage creative input from my dailies colorist. I want them to feel free to make adjustments to our CDL's if they can improve on them. CA: We keep a line open, so at the end of the day, I can give [the dailies colorist] a breakdown of what to look out for, if there are any additional tweaks, and they can also ask me questions if something isn't lining up. But having that communication definitely allows us to dial-in the dailies.
Trust and understanding each other are vital. Are there any examples of going beyond the expected because of that close partnership? CA: I remember from Ma Rainey there was a scene we were doing and Tobias came to the cart and said, "What do you think?" and, since I had learned some of his lighting style for the film, I suggested a change that he did. After the last take, he said we could move on because of my suggestion. It's a real partnership with Tobias, and it makes you feel like your contributions are helping form the final project. I don't feel like just a technician when working with him. TS: Curtis is a wonderful creative collaborator. I trust that he's always trying to make the image better, which makes it easy for me to walk away from the DIT tent and be with the director when necessary.
23OCTOBER 2022
23OCTOBER 2022 10.2022
Curtis Abbott
Katie
The nature of modern, file-based postproduction is that – from one project, studio, or distribution chain to the next – the workflows will almost certainly vary. To succeed against inevitable change, you need to have the flexibility to throw whatever you did on the last show out the window for the next. We're constantly exploring new tools and pushing the boundaries of what's possible in terms of collaboration, resolution, and image fidelity.
Workflows are in a constant state of reinvention, and that is challenging – even scary. But it's also exhilarating, as it's now connecting production and post like never before.
When we started Light Iron in 2009, our vision for the ubiquity of file-based post workflows was met with a lot of trepidation from the studio level down. I remember having conversations with people who didn't understand why we hadn't invested in
film scanners, or who doubted our advocacy that the future of dailies viewing was on something called an iPad. But the truth is we had to have those sometimes-uncomfortable conversations to get to where we are now, almost 15 years later.
Today, it seems like post at any level is more willing to adopt something they hadn't previously tried because the key theme for the past two and a half years has been adapting to change – and that's allowed us to take some huge leaps forward in our workflows. Out of necessity, at the start of the pandemic, the first advancements came in remote collaboration. Building on our existing infrastructure, we implemented robust, secure pipelines for remote workflows across dailies, offline, color and finishing. Even as work has come back inside the facility, these remote capabilities have remained part of nearly every project, whether
by allowing key creatives to participate in color reviews from anywhere in the world or enabling productions to take advantage of a near-set dailies workflow without needing to have a dailies colorist on location.
Traditionally, the prevailing belief was that, as a post house, you had to buy, build and own, and then amortize your investment over your work. As a result, there was never enough storage, and everyone was always chasing capacity, especially as file sizes only got bigger. Now though, as an industry, we're heading toward greater reliance on cloud-based workflows, not only for collaboration but also for scalability and the availability of resources on demand. The size of your physical footprint is far less important, and instead, it's about how readily you can add cloud storage, virtual machines, remote artists – and the tools to hook it
24 OCTOBER 2022 REFRACTION 24 OCTOBER 2022
Fellion IN HER OWN WORDS PHOTO COURTESY OF LIGHT IRON
all together. There will be challenges as we adapt, but there's a lot of exciting potential.
Another exciting – and challenging –development is the rise of virtual production, in an all-encompassing way as with The Mandalorian or in a smaller-scale application such as a virtual process car. In either situation, big or small, post now participates in the production workflow to a greater degree than ever. Maybe we're matching and pre-grading plates or processing and stabilizing elements that were shot before principal photography. Perhaps we're working with a cinematographer to establish a reference look that can be incorporated into the volume's playback-engine processing pipeline. Whatever the case, all of that "post" work has to happen before the cameras start rolling for principal photography.
to make these workflows easier for everybody is constantly ongoing. By virtue of the technological foundation fueling this industry, we shouldn't expect things to ever settle down. But I find it's important to remember that these shifting workflows are all still variations on a theme. I liken it to cooking dinner. Maybe one day it's Indian food, and another day it's Italian. They'll have different steps and different ingredients, but ultimately, I'm probably going to chop up some things, I'm going to combine some spices and seasonings, I'm going to cook it, I'm going to taste it a few times along the way, and then I'm going to serve it. We know the overall process; it's just a matter of managing the details to achieve the result we're aiming for.
with their toolset. The optics team can understand what creative modifications will show in the color suite, in HDR, or even on a distribution platform post-compression. There are a lot of conversations that historically have happened in a vacuum. Still, through this iterative process, we're connecting the pieces so that there's a more holistic understanding when making decisions throughout the imaging chain.
The early involvement of your finishing facility is also critical for anything destined for HDR distribution, which, at this point, is almost everything! Ironically, consumer devices still do a better job of easily displaying HDR than most professional workflows. Doing on-set monitoring, dailies, and editorial in SDR, before finishing in HDR, only makes it harder for everyone to judge the final product that viewers will see. Whether it's studios or creatives, sooner or later, somebody's going to have to say, "We're not okay with not having an HDR pipeline anymore; we're going to do this all in HDR the whole way through." As the monitoring options across the production ecosystem become more robust and less expensive, it's likely we'll see that change sooner than later.
The search for ways to build and connect tools
To further stretch the metaphor, we rely on people who have more regional expertise in the particular ingredients or style of preparation a meal might require, and we allow that collective breadth of experience to inform our decisions. Filmmaking is still a collaborative effort, and we love to share our experiences with cinematographers, DIT's, visual effects professionals, and others, and to learn from their experiences so we can all continue improving these workflows. Nobody does it alone, and everyone can benefit from collective knowledge and expertise.
Part of the beauty of filmmaking is that you have the story that's written, the story that's shot, and the story that's cut and finished. Things inevitably change over a project's lifespan, but that change can be informed by knowing what choices may influence which outcomes. This is one of the biggest advantages of Light Iron's being part of Panavision. Your colorist can know where the optics decisions come from creatively and build upon that
We've been talking about post becoming production for years, but now more than ever, the end is truly connected to the beginning. As with the early days of HDR, 4K, or even digital acquisition, everybody's learning and figuring out the current moment – together. The opportunity to evaluate and learn new tools, to figure out a way to implement them that hadn't previously been imagined, and to blow somebody's mind with something that only yesterday we didn't think we could do is endlessly exciting. That's the coolest part about this job, and there's still more road to explore.
Katie Fellion is senior vice president of business development and post-production strategy at Light Iron, a Panavision company. As one of Light Iron's founders, she has been impacting the company's evolution in workflow since 2009. She was instrumental in establishing Light Iron's Outpost mobile post systems, and she has produced a number of firsts in file-based finishing, including the first 6K DI (Gone Girl), the first studio feature cut on FCPX (Focus), and Amazon's first HDR series (Transparent). Fellion is a member of the Producers Guild of America, Women in Film, and Women in Media and is a past mentor for the Hollywood Professional Association.
25OCTOBER 2022 10.2022 25OCTOBER 2022
"The early involvement of your finishing facility is critical for anything destined for HDR distribution, which, at this point, is almost everything!"
Olivia Wilde
DIRECTOR | DON'T WORRY DARLING
BY VALENTINA VALENTINI PHOTO BY MERRICK MORTON
In the circles that ICG Magazine readers frequent, Olivia Wilde is probably best known for her relationship with Guild member Reed Morano, ASC, after the women became close friends while living in New York City. Wilde starred in Morano's directorial debut, Meadowland , and then they immediately went on to HBO's Vinyl . Of course, Wilde is also widely known for her breakout role as Dr. Hadley on Hous e, as well as for acting roles in TRON: Legacy , Cowboys & Aliens , Her , and a South by Southwest favorite, Drinking Buddies
26 OCTOBER 2022 EXPOSURE
26 OCTOBER 2022
27OCTOBER 2022 10.2022 27OCTOBER 2022
OLIVIA WILDE (RIGHT) WITH DIRECTOR OF PHOTOGRAPHY MATTHEW LIBATIQUE, ASC, ON LOCATION IN THE CALIFORNIA DESERT.
Certain cinematographers
Fifteen years into her acting career, Wilde directed a short film, and the bug stuck. Five years later, in 2016, she helmed a few music videos, and by 2019, was being lauded as the next big thing for her feature directing debut, Booksmart , a feel-good comedy shot by Guild member Jason McCormick. Wilde's follow-up feature, Don't Worry Darling (page 30), is a visually ambitious period film that challenged Wilde on a different level than Booksmart , which she says was "less guided" by visual storytelling and more by the material's comedic rhythm and character beats. And while Don't Worry Darling dives deeply into its 1950s setting and characters, Wilde was determined to add the element of grand visual storytelling to her toolbox. "I [needed] to feel confident saying I wanted to create a sequence because of what I know it can communicate visually, and to not rely as heavily on dialogue," she told ICG Magazine writer Valentina Valentini. Of course, with an Oscarnominated talent like Matthew Libatique, ASC, behind-the-camera, failure was never an option.
ICG Magazine: Matty Libatique is an extremely versatile cinematographer, and there's no shortage of reasons why a director would want to work with him. But is there something in particular you can point to for Don't Worry Darling ? Olivia Wilde: I was going to be acting and directing on this film. Not every day, but there were days when I would be doing both, and I needed to trust my cinematographer like I would trust a heart surgeon. I felt like I was putting my life in his hands when I would step away from the monitor, and I knew I could do that because of how good Matty is and how connected I felt we were. Before we started shooting, I asked him to give me notes if he felt that, performance-wise, there was something I wasn't getting, because above all else, I trust Matty's taste. But I also asked him to make sure that I didn't shortchange myself. This comes from me asking pretty much anyone who has ever directed themselves how I was likely to f*** this up. I was even given advice from Clint Eastwood, who said: "Unless you're Warren Beatty, you're not going to give yourself enough takes of your close-up. You're going to be on your close-up, and you're going to feel super humiliated that you're on your own close-up, and you're going to be short on time and money, and you're going to just [move on].
Give yourself one more take!" And that's coming from a man who does one take of everything, so the irony was hilarious. But I told this to Matty, and I asked him to make sure I didn't rush my scene out of shame of being the actor in my film. And Matty had my back in that way. That's why I love working with him, for this reason, and so many more.
Was directing always your ultimate goal? I'd say it happened more organically. I didn't realize it, but throughout my acting career, I was spending more and more time turning my experiences on set into a proxy film school. I would always align myself with the camera department to try to learn more about what they were doing. Without a traditional film school education, I felt uneducated about the technical processes of making movies. But I always found that the camera department, in particular, was extremely open and generous with giving me information and helping me understand. And I was someone who spent a lot of time on television shows where you get to know a crew. I was on House for five years.
Do you think actors-turned-directors have an advantage to learn the other crafts, being on set so much? I don't know. I mean, it's interesting that so many actors actually have a loose grasp on the technical aspect of filmmaking, because we are a team – the actors and the camera department; we probably interact more than anyone on set, and yet it's sort of like two groups that never learn each other's language, as though it's an agreement that we shouldn't. Yet, when you do have that connection, it always yields the most amazing results. I also found myself witnessing the transition from film to digital, which was very interesting. I was paying attention as our film loaders transitioned into different roles, and I was curious about how this was going to change the way that the process worked and how it affected the results. I worshiped my directors, but the cinematographers were my teachers.
So how did hanging out with the camera crew turn you into a director? Well, certain cinematographers I kept hanging around started telling me that I should direct because I was so interested in this part of the process as a way to tell stories.
28 OCTOBER 2022 EXPOSURE
I
kept hanging around started telling me... You love acting, but you want to influence the way that it's captured. You want to direct. Stop pretending you don't!"
" OCTOBER 2022
They'd say to me: "You love acting, but you want to influence the way that it's captured. You want to direct. Stop pretending you don't!" And I thought I couldn't, because again, I didn't have the education. I was raised to think that if you didn't go to school for it, you can't do it. My family is so overeducated, and I was insecure about taking that leap without what I thought would be a necessary education. But more people told me to just try it, and I had some important mentors who nudged me at the right time.
Who were those early mentors? Mark Romanek was directing an episode of Vinyl , and he told me to go direct a music video. Now, I had done one music video before then, and I love music videos as a way for people to try directing, which is not an original thought. [Laughs.] But I'd worked with Spike Jonze, who also told me to go direct a video. And I had collaborated with one of my best friends, Reed Morano [ASC] – who is obviously an amazing cinematographer and now a great director, as well. Reed had shot a music video with me on an iPhone. And it was Mark who said, "Go direct a bigger video, get your sea legs," and then he got me a gig directing a video for the Red Hot Chili Peppers. I knew that directing was my happy place when I realized that being in that position on set felt like the most fun. I liked not having any downtime, which is exactly the opposite of people who don't like directing. [Laughs.]
You've also worked with some pretty great DP's, Reed among them. Yes, I've had the chance, as an actress, to work with some extraordinary DP's – Hoyt Van Hoytema [NSC, FSF], Claudio Miranda [ASC], Rodrigo Prieto [ASC, AMC] – people who were so generous with their time, letting me sit and watch them work. I wanted the opportunity to be a director partner to a cinematographer and to tell a story with that person. I was so moved by the idea that a brain trust could be created between all these different artists, and that a director would have the opportunity to curate that brain trust. What is better than that? It's irresistible.
How much of your personal and working relationship with Reed Morano informed your work? You've both transitioned from other crafts into directing. I was undeniably influenced by my friendship with Reed and my admiration for her. Making Meadowland was transformative because she not only pulled off something extraordinary as a DP and a director simultaneously, but she was also overcoming and recovering from cancer. I saw her incredible display of strength and courage, and all my fears about directing went out the window. After watching Reed, I was like: "If you really want to do it, you'll do it. Nothing can get in your way."
Being her producer was also a great experience because I got to fight for her and help put together a project. I had produced Drinking Buddies for Joe Swanberg, but Meadowland was next level in terms of indie producing. It was basically tying together shoestrings and bottle caps to make a film. And that inspired me to do it on my own. Watching Reed direct – and benefiting from her direction – I was inspired in every way. She's that rare combination of being an emotional storyteller while also being technically bold. She encouraged me to go for it, and I'd like to think we have evolved together.
What's your working relationship like now? We watch each other's cuts and give notes. She watched an extremely early cut of Don't Worry Darling . We have that support system that feels similar to the great male directors of the 1970s with their little crew of directors who would shoot second unit on each other's films and give each other real notes – Scorsese, DePalma, Coppola, Lucas, and all these guys who had a support system that never existed for female directors, until now, as I know Reed is that for me. And it's starting to expand, having connected with other amazing women in this field who have helped me out of some difficult challenges. Every time I think I'm working hard, I just check in with Reed and I'm like, "Nope, you're working harder."
It feels like the window was missed for Reed to be your DP. I know! And that kills me! Believe me, there's a project that I am working on now that I've said to her, "How much money would I have to pay you to DP?" [Laughs.] We have this fantasy of going out into the wilderness and seeing if we can make a film with just us and maybe a sound team, because we probably need them, and a focus puller. We both want to see how many roles we could fulfill together and how fun that would be. It would probably be an unreleasable, strange movie that we would have a lot of fun making.
There's a trajectory that's been happening in Hollywood – mainly with men, but now more with women. You start by directing an indie film and, within only a few years, you are directing a Marvel movie! Are you on that path? Well, we'll see. [Reports have circulated that Wilde will direct a Spider-Woman spinoff – but no confirmation as of yet.] There are these directors who pop up with incredible movies that are small, like Chloe Zhao and The Rider and Nomadland . Those films blew me away, so a part of me mourns directors who are being taken into Marvel-land for like three, four years because we could have had four more of their movies in that time. But it is very smart of Marvel to go and find people like that. I feel like I am a very
mainstream director in many ways. I feel like I make movies for the masses and have been lucky to work my way up in terms of budget level. It's always about the number of toys you can play with versus the amount of time you have, because all anybody wants is more time to perfect what they're doing. I'm super excited about the possibility of being able to do that. But it's also terrifying as you're entering into a machine.
Have you had to make compromises on the two features you've directed so far? Not at all! I've been so lucky to make things exactly the way I want to make them. Booksmart was with Annapurna, which allowed me to hire whomever I wanted. There were no movie stars, and it was a crew made up largely of people newish to the industry. They let me have my cut, and I am thrilled with how much freedom I was given. Warner Bros./New Line was a similar experience. I feel like I got away with something making Don't Worry Darling exactly how I wanted to make it. I suppose, going back to your last question, the terrifying thing about moving into a structure that is as glorious and massive as Marvel is the generic fear of lack of freedom.
It will be interesting to see what's next for the Chloe Zhaos and Taika Waititis – do they go back to small indies? Do they make lateral moves? What happens after entering the MCU? [Pause]… That's sort of the tragedy and the opportunity of it all. If you want to have your movie in theaters these days, and in the future, you either have to get really f***ng lucky, like I did on Don't Worry Darling , or you make a Marvel film. It's so very hard to make an original piece of content, a mid-level film, that is going to see theatrical distribution. And if you're a director who wants to get people in the theaters, there's no opportunity quite like Marvel. So, I think we're all grateful for the opportunities they provide to directors coming from the indie world. But it does reflect where we are in the market in terms of theatrical distribution, which might change sometime in the future, but for now, this is where we're at.
Are you a fan of streamers? I watch a lot of streaming, and I am a fan. I value what they do in terms of creating so many opportunities to work and for audiences to be introduced to new filmmakers and the international market. But I am still romantic about the theatrical experience, which I value a lot and don't want to see die. I'm not overly sentimental – I don't want to stop anyone from making anything for streaming, as I think the streamers are an essential part of the equation. But there is nothing like that feeling of being in the theater.
29OCTOBER 2022 10.2022
29OCTOBER 2022
Feature 1
DON'T WORRY
DARLING
Wildea
Wilde Ride
Matthew Libatique, ASC, helps guide sophomore director Olivia Wilde through a colorful (and treacherous) desert landscape for the period drama Don't Worry Darling
By Valentina Valentini Photos by Merrick Morton / Warner Bros. Framegrabs Courtesy of Warner Bros.
34 OCTOBER 2022
Don't Worry Darling, actress/ director Olivia Wilde's follow-up to her critically acclaimed 2019 friend-com feature, Booksmart, opens in an idyllic suburban desert oasis, where the women are colorful and coiffed, the men are suave, the cars are shiny, and the nearly identical houses sit in a cul-de-sac equidistant from each other on an asphalt street that, like everything else, has a slight sparkle. But all is not as it seems in the fictional town of Victory, the setting for the eponymous "Project Victory," a utopian society nearly three years old designed and run by Frank (Chris Pine). Among the town's seemingly perfect inhabitants, two characters – Florence Pugh as Alice Chambers and Harry Styles as Jack Chambers – begin to pay an unusually high price, as the sheen fades, the glass begins to crack, and Alice tries to understand why she doesn't fit into Victory's cookie-cutter mold.
35OCTOBER 2022
It was a mere six months, in October 2020, after the COVID-19 pandemic had struck, that Don't Worry Darling's creative team visited the Canyon View Estates neighborhood of Palm Springs, and the extraterrestrial-like Volcano House, previously owned by TV personality Huell Howser and designed by architect Harold James Bissner Jr. Other locations included dry lake beds in the high desert region of Barstow, the Cicada Club in downtown Los Angeles, and Alice and Jack's glass-sided house, built on stages in Santa Clarita. It was always Wilde's wish ( Exposure , page 26) to shoot Don't Worry Darlin g in-camera as much as possible. If the script called for Styles and Pugh to drive donuts in the desert in a 1959 Corvette, at midnight – which it did – then it would be all hands on deck to create that scene sans blue screen or loads of VFX.
"What drew me in was the opportunity to flex visually," says Wilde, who also plays Bunny, Alice's next-door neighbor and best friend. "I wanted to take advantage of the story's nonlinear structure to create something visually innovative. Anytime there's science fiction and
magical realism involved, I see an opportunity to take advantage of the medium and play with all the tools at our disposal."
The building blocks for Wilde's first studio feature as a director began way back in 2011 when she was acting in Cowboys & Aliens , and Matthew Libatique, ASC, was the director of photography. That first meeting produced a connection that would lead, years later, to a short film and, eventually, to Don't Worry Darling . "I got a sense that she had that fire inside to do some storytelling herself," recounts Libatique, a two-time Oscar nominee, of that early encounter.
In fact, Wilde had called Libatique to shoot Booksmart , but he was unavailable. When he saw the film, he says he was pleasantly surprised at how much Wilde created outside of what was on the page. In 2019, Wilde called Libatique to shoot her short film, Wake Up , with Margaret Qualley, and mentioned her next project: a spec script from brothers Carey and Shane Van Dyke (Dick Van Dyke's grandsons) that Katie Silberman later turned into Don't Worry Darling . But Libatique was set
to shoot Akira for Taika Waititi (later waylaid due to budgetary and logistical issues), and the schedules clashed.
"I like her drive, I like her energy and I like her aesthetic," Libatique continues. "She found out [Akira] shut down and called me and asked, 'Now can you do it?'"
And when Libatique said "yes," Wilde was ready – after all, she had been preparing for some eight years. "During any break from acting [in Cowboys & Aliens ] I had," she says, "I gravitated to the camera department. I saw how Matty handled filming action and how he was always driven by story for [those sequences], creating kinetic energy with the camera and allowing the audience to go on a real thrill ride." And many of the same crewmembers Wilde saw on Cowboys & Aliens were on Don't Worry Darling , including Key Grip Tana Dubbe and 1st AC Matt Stenerson.
"I'm also a fan of Matty's because of his work with Darren Aronofsky," Wilde adds. "I know how he handles drama and magical realism, how emotional and bold his filmmaking style is. Requiem for a Dream feels
36 OCTOBER 2022
THIS PAGE: WILDE AND LIBATIQUE WERE INFLUENCED BY STILL PHOTOGRAPHER ALEX PRAGER, WHO RECREATES HYPERREAL COLORFUL SCENES WITH AN OLD HOLLYWOOD AESTHETIC. [ALEX PRAGER] IS A MASTER OF CREATING ANXIETY THROUGH FRAMING, AND HER CHARACTERS ARE SO ALIVE AT THE SAME TIME AS BEING SORT OF STRANGELY MANNEQUIN," WILDE DESCRIBES.
37OCTOBER 2022
38 OCTOBER 2022
39OCTOBER 2022
40 OCTOBER 2022
ABOVE & PAGE 40 (BOTTOM): FOR A UNIQUE DREAM SEQUENCE USING A RONIN GIMBAL AND BUNGEE CORD LINE, B-CAMERA OPERATOR CHRIS HERR RECALLS: "WE JUST THREW IT INTO THE CROWD OF DANCERS, AND THEY WOULD GRAB THE CAMERA AND THROW IT TO EACH OTHER. WE PUT PADDING ON IT AND MADE IT SOFT SO THAT IF IT BUMPED ANYONE, IT WOULDN'T HURT."
OF LIBATIQUE (RIGHT) LINING UP ONE OF THE FILM'S MANY "TOP-DOWN" SHOTS WILDE SAYS: "I FELL LIKE MATTY STILL HAS THAT PUNK-ROCK ENERGY IN HIS WORK – HE'S KNOWLEDGEABLE ABOUT THE TRADITIONAL ASPECTS OF CINEMATOGRAPHY, BUT HE'S ALSO SO WILLING TO TAKE CHANCES."
punk rock – like the film kids make when no one's taught them the rules yet. And I think that Matty still has that punk-rock energy in his work – he's knowledgeable about the traditional aspects of cinematography, but he is so willing to take chances."
Because of COVID shutdowns and shifting schedules, Libatique came onto the production later than usual, when most of the creative team was well underway with helping to bring Wilde's vision to life, including Production Designer Katie Byron (who did Booksmart ) and Costume Designer Arianne Phillips. Enduring strict COVID-19 safety protocols, Libatique and Wilde met in her production office, which was saturated with photographs by Slim Aarons, who is known for his 1950s, 60s, and 70s images of socialites and celebrities; by Alex Prager, who recreates hyper-real colorful scenes with an Old Hollywood aesthetic; and by Mexican artist Tania Franco Klein, alongside iconic images of the Rat Pack. Says
Wilde: "Alex Prager is a master of creating anxiety through framing, and her characters are so alive at the same time as being sort of strangely mannequin."
As Libatique remembers: "We communicated through photographs. We were also inspired by the psychological thriller genre and films like Vertigo , Rosemary's Baby , Revolutionary Road , The Truman Show , the original Ocean's 11 , and The Talented Mr. Ripley – but much more for tone and performance rather than literal visuals and cinematography. Nine times out of 10, talking about the technical stuff right off the bat with a director is not going to work; the creativity gets bogged down."
And yet a movie that aims for in-camera high-speed car chases and synchronized dancing dream sequences needs a solid technological foundation. Libatique's camera team used ALEXA Mini LF's, Blackwing Tribe7 primes and Sigma Classic lenses throughout the 45-day shoot. Dubbe, who's worked with Libatique for some 20 years, recalls how they
were "constantly getting inspired [by each other] and coming up with ideas a little bit out of the box. There wasn't a lot of ready-to-wear work on this film. Almost every day we executed some sort of couture rig accommodating Matty and Olivia's vision," Dubbe shares.
One example occurred on the first day of shooting, when, for Alice's dream sequence, the LF, on a Ronin gimbal and attached to a long bungee cord line, was dropped into the middle of a dozen dancers, who operated the shot by swinging, spinning, and slinging the camera between them to give the illusion that the viewer is being tossed around. "There aren't a lot of times where you can get away with something like that and have it serve the story," smiles B-Camera Operator Chris Herr, who began his career a decade ago as the unofficial gimbal guy, specializing in MōVi and DJI Ronin operation. "It was all very symmetrical and meant to be the iris of Alice's eye," Herr adds. "We suspended the camera from the stage ceiling, and we just threw this thing into the crowd of dancers, and they
41OCTOBER 2022
42 OCTOBER 2022
would grab the camera and throw it to each other. We put padding on it and made it soft so that if it bumped anyone, it wouldn't hurt. It was stabilized in tilt and roll, and the pan was locked up. I was watching the monitors and had to jump in to retake control of the rig to finish off that sequence.
Herr (who speaks about working in an LED volume for Obi-Wan Kenobi , ICG Magazine August 2022) adds that "it was an interesting application of that tool, and I think it also showed Olivia's desire and openness to try whatever. She's not stuck in any kind of way; she's open to collaboration from all sides."
Wilde's overarching goal was to follow Alice's psychological journey. This played out in various ways – the 2.39:1 aspect ratio allowing the camera to be close to Alice's face and also be wide enough to allow the world behind to gently float, and scenes taking the form of a tableau to portray a false sense of perfection. Wilde often used circle motifs –top-down shots of the cul-de-sac Alice and Jack live on, doing donuts in the desert, overheads of coffee and of eggs and bacon being cooked in pans, and especially the iris sequence, which leads into the dream sequences with the dancers, which is supposed to create a feeling
of being sucked into a black hole. "I wanted the audience to feel like they were descending into madness with her," Wilde confirms. "So even if something was slightly off-kilter, it felt like an opportunity to lean into a bit more of the genre element to create anxiety."
For production designer Byron, creating that connection meant making Victory sumptuous and opulent, with amber glass, smoked mirrors and crystal, fluffy carpets, and shiny wood to dazzle the senses. "We wanted the viewers to share the experience with Alice that this is an immense sacrifice to throw away," Byron explains. "There are moments in that descent into madness where the opulence is played up and then shattered." For the Chambers' glass house, Byron was inspired by Richard Neutra and Albert Frey – the architects who ostensibly built Palm Springs into the mid-century modern playground it's known to be today. But she also wanted to accentuate the fear of surveillance.
"The idea that you could be standing in the living room and look into the bedroom with layers of glass in between – it amplified the jewel-box nature of the house," describes Byron, who made the house into a U-shape with the glass wall on the inside of the U. "Our set decorator, Rachael Ferrara, is my best friend and [close collaborator], and one thing we
obsess about is the opulence of light. Because of the shape of the house, we could have layers of practical lights working [together]. Rachael's a master at that."
Phillips paid close attention to Byron and Ferrara's work, to have the costumes layer well into any given scene. She says the cinematographer plays hugely into her decision to work on a project, as equally important as the director.
"Any time that my work [in film] has transcended the initial inspiration is when it's been photographed beautifully," explains Phillips, who began designing for fashion editorial spreads and has also worked in the music industry. Phillips shares Wilde's love for Prager's still images (even working with Prager on a project after Don't Worry Darling ).
"Everything starts with photographs," Phillips insists. "Whether they're film stills or art photography, they are my building blocks and my way into the story and the characters." The color palette Phillips worked from varied depending on the scene, since a lot of her work relied heavily on the context of the production design. But in general, she worked inside that saturated California desert light with a sense of heightened reality.
"I have done quite a few films in and around that period – the late 1950s, early 1960s
43OCTOBER 2022
PRODUCTION DESIGNER KATIE BYRON SAYS SHE AND SET DECORATOR RACHAEL FERRARA, "OBSESS ABOUT THE OPULENCE OF LIGHT. BECAUSE OF THE SHAPE OF THE HOUSE, WE COULD HAVE LAYERS OF PRACTICAL LIGHTS WORKING [TOGETHER]. RACHAEL'S A MASTER AT THAT."
– and I'm always looking for a new way to depict that era," Phillips notes. "This seemed like the perfect opportunity to push the color in the costumes that perhaps I hadn't used [for that era] in such a bold way before."
Of the film's many top-down shots, which provided a Truman Show vibe, Libatique's favorite comes near the end. After a dramatic event, Alice runs out of her house and into the cul-de-sac, stops, looks around, and then gets in a car, driving helter-skelter down the street, out of town, and into the desert with Victory security men close behind. She escapes the cars (causing a massive crash) and then continues driving up the hill around a spiraled road to the top of Victory HQ (Bissner's Volcano House). "All the other [top-down] shots stay up," says Libatique. "This is the one top shot that booms down. It works thematically."
Wilde (without a hint of irony) says that getting to use Chapman's 72foot Hydrascope crane for the scene was "the greatest day of my life." But shooting in late January/February, the sun disappeared behind the Santa Rosa Mountains by 4:30 PM. Chief Lighting Technician Jeff Ferrero says that for that day of shooting, "the sun was swooping towards the south (shining from the west) as it began its descent."
As Alice escapes her neighborhood, Ferrero stationed a Bebee Night Lights truck, with 15-6K Pars, hidden around a corner from Alice and Jack's house exterior and half/three-quarter orange gels to finish the scene once the sun went down. "But we never used it for the wide shot," recalls Ferrero, who's worked with Libatique on many projects, including A Star Is Born and Straight Outta Compton , "only when we needed to go into close-ups and have the background lit, but out of focus. If you walked out of the house's front door, the sun lit the houses to the right, and we knew the scene was going to go long, so we hid the unit around the corner. As the day got longer, and we moved into some close-ups, we turned that on to mimic the sun in the background and used the large natural bounces. Once we lost the sun off the 12-by-20-foot bounces, we pushed 18K's through the muslin with orange color correction. For the extreme close-ups, we switched out the 18K's for ARRI SkyPanel S360s, which ran through our lighting console [with Programmer Gideon Markham] so we could balance color and intensity as we were losing the light."
When Alice steals her husband's car, the crane with a Matrix head had already boomed down. As she tears out of the street, making a sharp and fast left turn, Pugh is on an Allan Padelford Camera Cars Biscuit rig. Operator Herr is a big fan of the Biscuit because it lets him "get those close-up driving shots and have the real dust and wind blowing through the actors' hair." Joining Pugh was Herr, Wilde, Libatique and Stenerson pulling focus with the ALEXA on a Libra head on a Powerslider as they continued out into the desert.
"The desert looks flat, but it's very bumpy," describes Herr, who took over for A-Camera operator P. Scott Sakamoto, SOC, when Sakamoto had to leave for another project. "We all had goggles on and were strapped-in just trying to control this camera, and there is Flo, just doing her thing brilliantly."
The same set-up was used for an earlier scene when Alice and Jack are doing donuts in the desert at night (though it was filmed during the same days described above). Stenerson, who has worked on both the Iron Man and Terminator franchises, says the donut scene was "one of the craziest" he'd ever done. "I've been in a lot of fast vehicles, but we were pulling some serious G's going round and round in that car at night," he observes. "We're protected with goggles and jackets, and the cameras are protected with plastic and filters, but after every take, we had to have a massive reset. Just enough time to feel like you got off the roller coaster. It's never a dull day at the office with Matty and Olivia."
Shooting in the desert for another day, they continued with the Biscuit and also utilized an Edge Arm car, a Patriot car with a Black Arm and Ronin, an FPV drone with a RED KOMODO (operated by Beverly Hills Aerials) and a U-Crane, previously known as the Russian Arm before Filmotechnic, a Ukrainian company, re-named it.
In what may surprise (given his résumé), Libatique confides that action sequences aren't what he's most excited to shoot; but Wilde's passion rubbed off. She even gave him and his crew a challenge: no second unit team, do as much in-camera as possible, and no blue screen. "I love that energy," Libatique concludes. "And while I am excited about the film as a whole, I do feel most satisfied by the work in the action scenes. Olivia's vision was very ambitious, and while that proved to be an exciting technical challenge, we were still able to keep storytelling at the forefront."
44 OCTOBER 2022
45OCTOBER 2022
47OCTOBER 2022
600
LOCAL
CREW Director of Photography Matty Libatique, ASC A-Camera Operator P. Scott Sakamoto, SOC A-Camera 1st AC Matt Stenerson A-Camera 2nd AC Joey O'Donnell B-Camera Operator Chris Herr B-Camera 1st AC Chris Toll B-Camera 2nd AC Danny Park C-Camera Operator Chris Moseley D-Camera 1st AC Prentice Smith Loader Melissa Vilardo Utility Karla Mendoza DIT Mike Kowalczyk Ronin Tech Patrick Moynahan Still Photographer Merrick Morton Publicist William Casey
Feature 2
QUEEN SUGAR
By Margot Carmichael Lester | Photos By Ben Adams / Alfonso Bresciani / Richard DuCree / OWN Framegrabs Courtesy of OWN
Down on the Farm
As Queen Sugar wraps its seventh (and final) season, the legacies its characters have left are only rivaled by the unity of its diverse and dedicated crafts team.
When I interviewed Ava DuVernay for this story, she lamented the dearth of meaningful reference points for Queen Sugar, a contemporary TV drama about a Black American family taking over a generational New Orleansarea sugar cane farm, now in its seventh and final season. I noted that perhaps not having limits allowed more creativity. "That's a positive way to look at it," DuVernay responded. And then she flipped the proverbial script, pointing out that in 2015 –nearly a century since the birth of television – it's a shame there were not already a slew of Black-themed family dramas to inspire her show. And while a lot has been written about Queen Sugar launching careers and breaking the mold (all of which are true) DuVernay says industry stakeholders have yet to make a radical overhaul of the stories being told in episodic television.
54 OCTOBER 2022
WANTED TO "BALANCE THAT GORGEOUS QUALITY OF LOUISIANA'S SKY AND VISTAS WITH A FAMILY THAT HAD A WIDE VARIANCE OF SKIN TONES, IN A PLACE THAT FELT REAL AND ROOTED."
55OCTOBER 2022 DIRECTOR OF PHOTOGRAPHY ANTONIO CALVACHE, ASC DUVERNAY
56OCTOBER 2022
57OCTOBER 2022
Queen Sugar (and a crew filled with women and BIPOC) have gone a fair way to changing that narrative. But DuVernay says they needed to create "a new visual language," for how the beauty of the land (and the characters) should be translated in the frame. "There's labor that goes into not having a precedent," DuVernay continues. "And it's important to acknowledge the merit, worth, and value of the images we made." The show's temblors continue to shake things up. Or as the DuVernay adds, "We're still trying to disrupt the status quo. There needs to be a complete revolution of thought, and there are a lot of folks working in that vein."
One of those individuals is Guild Director of Photography Antonio Calvache, ASC [ICG Magazine Sundance Preview January 2015] whom DuVernay tapped to lens Queen Sugar's pilot and who has been the primary imagekeeper for all seven seasons. As Calvache observes: "In many ways, what Ava has done is groundbreaking. [ Queen Sugar ] will go down in history for its powerful depiction of a contemporary Black family. Ava – along with our writers, producers, and directors –has focused on amplifying issues that are specifically relevant to women and people of color. For seven seasons, this series has confronted issues of social injustice and equality in ways that directly address social and political events as they have occurred in real-time. Its viewership largely comprises women of color, who have connected on a deeper level because, in many ways, they see their own represented through it."
As for how Queen Sugar's look was born, Calvache says that DuVernay "was much more interested in finding a visual style rooted in our mutual feature-film background. For her, the visual language was as important as the narrative." He adds that DuVernay wanted to "embrace wide-open vistas and sky and green fields and balance that gorgeous quality of Louisiana with a family that had a wide variance of skin tones in a place that felt real and rooted."
The pair shot the first two episodes as if they were shooting a feature film, not traditional television. They discussed the approach during prep and signed off on a LUT designed by Company 3 colorist Walter Volpatto [ICG Magazine April 2022], who notes that he and Calvache built the LUT as "basically a film look; but we went a bit cooler in the shadows and warmer in the highlights than a pure film emulation LUT would," Volpatto details. "The CDLs changed slightly throughout the years, sometimes we've made the contrast a little softer than others but it's a subtle shift. But the LUT itself hasn't changed: It was designed to work under the most extreme conditions, from day exterior to night interior."
Calvache says that once the LUT was established, "the look of Queen Sugar became
58 OCTOBER 2022
SINCE ANTONIO'S BEEN ON THE SHOW ALL SEVEN SEASONS, HE CARES DEEPLY ABOUT THE CHARACTERS... WHILE WE'RE TALKING IMAGES, SHOTS AND SETUPS, WE'RE ALSO TALKING BACKSTORY AND SOCIOECONOMIC STATUS OF THE CHARACTERS."
"
WRITER/DIRECTOR SHAZ BENNETT
PHOTO BY ALFONSO
59OCTOBER 2022
PHOTOS
ABOVE BY BEN ADAMS ALFONSO BRESCIANI
an indispensable trademark of the series. Intimate and powerful; cinematic, daring in its framing, and measured in its camera movement; painterly in its soft naturalistic lighting. With an emphasis on accentuating the beautiful and varied skin tones of our cast and the natural beauty of our locations." Volpatto adds, "Antonio and the show's other cinematographers have been very precise about the lighting, so we've been able to maintain, basically, the same look for the entire series."
Like Natalie Baszile's 2014 novel of the same name which inspired the series, Queen Sugar is based in and around New Orleans. John Sanchez, who was the show's art director for Seasons 2-4 before becoming production designer in Season 5, says he's "proud" Queen Sugar was shot in the town where he was born and raised. "New "Orleans embodies both the natural and the mystical," Sanchez describes. "It draws you in with its beauty and its culture and then intoxicates you with its soul. Surrounded by the natural world with the Mississippi River, Bayou St. John, Lake
Pontchartrain, and the rich soil that we stand on, it is home to the mystical practices that keep us connected to our elders. And it is a culture that cannot be duplicated."
The first location scouted for the show was the St. Joseph Plantation outside of New Orleans, which portrayed the Bordelon family farm. "This location became Queen Sugar's visual anchor, but one not without challenges," Calvache recounts. "Choosing the right time of the day was critical. What looked glorious in the morning could be undesirable by the afternoon. And being one hour away from New Orleans meant it was nearly impossible to utilize the first light in the morning, which was the preferred time for the scenes in the cane field." From late morning to early afternoon, "we tried to schedule interior scenes or exteriors under the trees; otherwise, we had fly swatters to diffuse the sunlight. By Season 4 we had perfected our approach to this location. But the ever-changing weather conditions in Louisiana and the extreme heat later in the season were always a challenge. Over the span of one day, it was possible to experience sun and clouds, wind, torrential rain, and sun again. The wind would prevent
the use of the fly swatters. And the rain turned the land around the Bordelon house into a field of mud, making it almost impossible to move heavy equipment."
Weather played a big part, as every time there was a lightning strike within a certain radius, the team had to stop the shoot for half an hour. "A few times, while we were on hold," Calvache adds, "I had no choice but to go inside the house and shoot a scene with only available light, just so we could have a chance at making the day."
The camera system of choice was ARRI ALEXA, outfitted with Leica Summilux-C primes and Angénieux Optimo Zoom lenses. Calvache says all the show's compositions "are deliberate and make generous use of negative space. The camera moves in a measured way, and we intercut intimate close-ups with expansive vistas."
B-Camera Operator Rob Stenger elaborates: "Antonio likes to use prime lenses and shoot them wide-open to force that focus for the audience. It made it tough on our focus pullers, but he pushed for this. And while we had a Steadicam, 90 percent of the show was shot on dollies. I'm not sure
60 OCTOBER 2022
61OCTOBER 2022
ABOVE (L TO R): CAMERA OPERATOR JOE BRODERICK_KOFI SIRIBOE_AVA DUVERNAY_ANTONIO CALVACHE (PHOTO COURTESY OF ANTONIO CALVACHE).
PHOTOS BY ALFONSO BRESCIANI
62OCTOBER 2022
63OCTOBER 2022
we ever did handheld in the six-and-a-half seasons I was there. Even when a fight scene may have screamed 'handheld,' we resisted and figured out how to do it on dollies, which I think gave the show a more lyrical, flowing look."
Observes Writer/Director Shaz Bennett, "Rob Stenger is an artist. He has such a beautiful story sense and follows character details so instinctually. And we were never trying to just create a cool shot unless it was in service to the story and the character's mindset," she adds. "As a director, I can appreciate a gorgeously executed camera move; but as a writer, if it's not servicing the story it will always be the first to go in the edit, so I love working with DP's who incorporate those stunning camera moves into the story points first and foremost.
Since Antonio's been on the show all seven seasons, he cares deeply about the characters. He seeks out the beautiful details that make a performance work. As we're prepping, we're talking images and shots and practical setup, but we're also talking backstory and socioeconomic status of the characters –ensuring the locations feel lived in and real."
Kira Kelly, ASC, who worked on the DuVernay-produced network TV series The Red Line [ICG Magazine May 2019] and who joined Queen Sugar in Season 2, relished a show that sought out beauty and meaning in
every frame. "There was a lot of freedom in how scenes were covered," Kelly recounts. "We were pushed to have creative compositions. It's fun when you know a rule and then know the ways that you can break it." That included composing shots that often broke the 180-degree line or had maximum headroom and short sides, a technique they called "Queen Sugaring it."
Sanchez says the portrait style kept the characters small, in focus and "consumed by the world around them. I think those frames say a lot about what defines the show," Sanchez shares. "Over seven seasons, we created a visual vocabulary that provided a throughline we used as a guide." Kelly adds that "the style of composition allowed us to leave room in the frame for the centuries-old trees all around New Orleans and for the sugar cane swaying in the breeze before harvest. It grounded our story and our characters squarely in this world of Queen Sugar ."
As for lighting, bigger was better. Chief Lighting Technician Nathan Tape, who was on the show for six seasons, says "the best way to light dark skin is with large sources to create reflections in the skin. Often small lights can look specular because the reflection is apparent in the skin," he explains. "We discussed this at length, and it became our mode of operation for lighting the cast. Large surfaces of bounce boards or diffusion frames became the primary tool to create those large reflections in the skin. I think we achieved
our goal as the show came out looking very beautiful."
The team perfected the stage lighting to blend with the location footage, making extensive use of large, soft sources to feel like natural light. Calvache and his crew deployed the first SkyPanel 360 in New Orleans at the time and surrounded sets with an 18K aimed at an Ultrabounce frame for every window, "so that no matter where the actor landed in the room, there was soft light coming through the window," explains Dorian "Dino" Celestain, who started as a set technician and took over for Tape when he left the show. Celestain says the approach reduced the need for floor units and a lot of overhead rigging. "More often than not," he continues, "Antonio would call in one or two of his favorite floor sources to motivate the window light and/or to create some fill." A favorite source was the Kino FLO Celeb 850 with a large Chimera.
Tape notes that one of the challenges of shooting on a stage is making backdrops look realistic. "For night and dusk scenes," he recalls, "we used small lights to create fake streetlights against the backdrop. We would use Astera tubes or Astera NYX bulbs or sometimes just a single LED diode either in front of the backdrop or behind to create different looks. Putting a little spot of bokeh in the background of the shot would help draw the eye away from the backdrop. I think it was Conrad Hall who said: 'The best way to
64 OCTOBER 2022
PHOTO BY RICHARD DUCREE
sell night is to put something bright in the frame.' And whenever I have the chance to follow the lead of Conrad Hall, I take it!"
As for DuVernay's commitment to hiring inclusive crews, Bennett says it has "changed the way our industry looks at hiring and made folks confront all their unconscious biases. In 94 years of television, there's only been one show that's hired all female directors," Bennett points out. "We need 94 more." Queen Sugar's 88 episodes were directed by 42 different women, 39 of whom were helming their first-ever episodic hour of television. Calvache worked with 26 of those women, a fact he calls "very gratifying." And while the list of female filmmakers on the show is long and admirable, Kelly says it's been mischaracterized by the industry and the media. "It's a common misconception that these are women who haven't shot anything, who weren't experienced," Kelly bristles. "And that's just not true."
In fact, most hired for the series had track records in other formats and/or made the jump from other union classifications. Many had helmed feature films that played at major festivals and won awards, just as many of the show's alternate Guild cinematographers have shot acclaimed documentaries, features, indie films and more.
Kelly says that at the time Queen Sugar first aired, in 2015, "there was a huge
glass ceiling, and female directors and DP's kept getting edged out of their first chance in television. Part of that does add to the unique nature of Queen Sugar because it's not a show that follows the TV formula," Kelly offers.
The drive for inclusion extended beyond directors and DP's and was, according to Celestain, "pivotal to the career development of a great many shut-out people, be they people of color, women, LGBTQ, or other marginalized groups. As a Black man in a white male-dominated industry, this was the first and only time I'd been on a show where Black power was so visible and active. I've had the pleasure of working on many shows in my 10-plus years in this industry, and when you're the only [Black person], or one of only a few Black people, on a set of 100-plus people every day, the feeling is different. In some cases, you might even say 'nonexistent.' I feel like that's just me being a Black man who grew up in the projects of NOLA around a majority of Black people, yearning for a cultural connection
I don't get for most of my day on a typical show. On Queen Sugar , I got to experience that cultural connection every day on set."
Bennett says that because so much of Queen Sugar's crew was long-running, everyone was "invested" in the show's success because the show was invested in them. "Antonio's been the DP from day one, [and] his attention to detail has kept Ava's vision and the quality of the cinematography consistent and gorgeous," she shares. "For someone to
approach every day, every shot, every setup with the same attention to detail after seven seasons is remarkable."
DuVernay echoes the sentiment. "While there were other opportunities, Antonio committed to the show and what it meant to the community, and stayed with it for seven seasons, which is something I'll always be grateful for."
Part of Queen Sugar's legacy, she adds, is its production team: "All women directors, the incredible team Antonio put together and led that was a full team of color some seasons," the Oscar-nominated/Emmy-winning filmmaker concludes. "They did extraordinary work and Local 600 should be proud of this show, the camera team's makeup, and the groundbreaking images they made. It was a beautiful ride."
The soft-spoken Calvache is grateful as well.
"Seven seasons is a once-in-a-lifetime opportunity to develop and refine a distinct visual style," he allows. "Every year I have been able to take what we have done before and push it further and further toward our original goal, which was to create memorable images that would portray the lives of this warm and close-knit Black family in southern Louisiana. Without question, I will miss the series, the cast, and crew, particularly my closest collaborators. By the same token, I look forward to exploring different projects that have different sets of visual ambitions."
65OCTOBER 2022
CHIEF LIGHTING TECHNICIAN NATHAN TAPE , WHO WAS ON THE SHOW FOR SIX SEASONS, SAYS "THE BEST WAY TO LIGHT DARK SKIN IS WITH LARGE SOURCES [USING BOUNCE BOARDS AND DIFFUSION] TO CREATE REFLECTIONS IN THE SKIN. OFTEN SMALL LIGHTS CAN LOOK SPECULAR BECAUSE THE REFLECTION IS APPARENT IN THE SKIN." / PHOTO BY RICHARD DUCREE
LOCAL 600 CREW SEASON 7 Director of Photography Antonio Calvache, ASC A-Camera Operator Joe Broderick A-Camera 1st AC Stephen Vicari A-Camera 2nd AC Casey Shaw B-Camera Operator Robert Stenger B-Camera 1st AC Trevor Tufano B-Camera 2nd AC Jonathan Fontenot DIT Jeremy Webre Still Photographer Ben Adams
PHOTO
BY
BEN
ADAMS
Feature 3
ARMAGEDDON TIME
escape
from
Darius Khondji, ASC, AFC, mixes vintage lenses and a large-format sensor for Armageddon Time, film-lover James Gray's first leap into digital capture.
By Kevin H. Martin Photos by Anne Joyce / Focus Features
Framegrabs Courtesy of Focus Features
New
New York
Between writer/director James Gray's Armageddon Time and Steven Spielberg's The Fabelmans, 2022 might be remembered as the year of the directorial memoir. Coming-of-age stories have long been grist for cinema, ranging from literary adaptations like Stand by Me [shot by Thomas Del Ruth, ASC] to a seemingly endless spate of other 1980s-era features revolving around increasingly frenzied attempts to lose one's virginity.
72 OCTOBER 2022
For Armageddon Time , set at the start of the Reagan presidency in the Queens borough of New York City where writer/director Gray grew up, the filmmaker kept in mind other classic self-reflections, including Federico Fellini's Amarcord [aka I Remember , shot by Giuseppe Rotunno, ASC, AIC]. Gray's lead character Paul Graff [Banks Repeta] is a bright and willful grade-schooler who's had problems in public school, causing his immigrant parents to have him transferred away from his only friend [Jaylin Webb] to a strict academy that focuses on achievement and excellence while maintaining an antiquated outlook on race and social status. Buffeted by adult intentions – both good and bad – Graff and his friend develop a plan to escape from Queens to Florida, where each believes he can achieve freedom and success.
with The Immigrant ," he states. "James has a specific way of visualizing his stories, and for this film, he seemed to see a lot of Rembrandt, with that golden atmosphere and levels of darkness. He also cited Godfather II [shot by Gordon Willis, ASC] as a favorite that included these visual aspects."
Oftentimes development on such a personal project is a capricious matter relating to finance, but in this instance Gray says delays in shooting were due solely to the COVID-19 pandemic. "I put the movie together in December 2019," he explains. "It was an indie shoot that was always intended as a negative pickup, with Focus [Features] as the studio. But I needed insurance to shoot in New York, and so we wound up spending 2.5 million on the COVID end of things that didn't show up on the screen."  Director of Photography Darius Khondji, ASC, AFC, who shot Gray's The Immigrant and The Lost City of Z (and all of Pablo Larrain's recent TV series Lisey's Story – ICG Magazine July 2021), recalls after reading the script that "there was something Proustian in what James wanted to convey. It was a special film for him, deeply personal and with resonances of Truffaut's The 400 Blows . After the initial delay, I went off to shoot another film and was in Europe when he got back in touch to say it was green-lit; we were going to have to move quickly to shoot [in the last quarter] of 2021."   Khondji says there is an interesting relationship between painting and cinematography that's existed in all of his work with Gray. "This was especially true
Gray says Armageddon Time was built on the shorthand he's developed with creative partners like Khondji. "Darius can tailor a proper look based on his memory of how I liked or didn't like the way a similar shot was done," Gray explains. "I prefer to choose the shots and lenses myself, and then allow the DP plenty of input on the lighting and look. That said, we each would listen to the other if there was something important to offer up as an option. I think in that way we complement one another. It was the same with our production designer, Happy Massee, and Costume Designer, Madeline Weeks, who had never done a movie before. But I've known [Weeks] for twenty-five years, including when she ran a division of GQ , and she always seemed to know exactly what I was after."
Khondji prepped with ARRI Rental, which provided ALEXA 65 cameras. Given Gray's long-standing preference for shooting film, the decision to go digital was semiearthshaking. "I still shoot a lot of film," Khondji smiles, "and I was sure this would be on film, too. James had thought about using 16 millimeter, so our testing included that as well as 35mm. I was surprised when he brought up how much I love the ALEXA 65 format –not for the sharpness, but for the presence it brings to actors. For me, it's like the feeling I'd get with old anamorphic C-series lenses that can make the actors seem bigger than life.  He asked me to include the ALEXA 65 in our blind tests. When we projected them, he laughed and accused me of making it look like film! James went off to think about what he had seen in the screening room, and the next morning he told me he wanted to go with the ALEXA."
Gray admits, "I was reluctant to go digital, as I'm still in love with Kodak and shooting both 16 and 35mm. But there were particular
73OCTOBER 2022
production issues on this movie that caused me to leave my comfort zone. One is that two of our principals are twelve and thirteen years old [respectively], and you don't get a ton of time with them, so you have to know the scene is right before moving on. Of course, there's a counterargument that directors got great performances out of kids in the 1970s –shooting on film and still having limited time on-set – but those shoots were often fifty- to seventy-day shoots and they worked nine hours per day, so it was a different model.
"The second issue," Gray continues, "and this is very important – is how Kodak currently manufactures very few emulsions, and they're all built around the DI process. Once Kodak changed the structure of film to what they call 'T-grain,' the character of film itself changed a lot. They abandoned a lot of stocks I liked from the 90s. If I were Kodak, I'd start manufacturing 5254 or whatever everybody was shooting on in 1968, because you can't get that look with digital.
To get film to look like it was shot in 1980," Gray continues, "you cant just expose the stock; you have to kind of beat it up –underexpose it or maybe push two stops. And you still end up with a simulacrum. So why shoot film at all? I shot film on Lost City and Ad Astra – the latter on 2-perf, so the grain was quite pronounced – but I was very taken by the ALEXA 65, more so than the regular ALEXA. The 65 is similar to film, and when you introduce any kind of analog quality at the end of the process like Realgrain, that brings it pretty close."
First AC Eric Swanek had worked with Khondji and Gray on their previous features. He says Khondji chose a set of Super Baltars that Ed Lachman, ASC, had modified by Zero Optics. "Surprisingly, the 5 0 mm and up [lenses] covered the whole 65 sensor," Swanek describes. "For wider lenses, Darius decided to crop the sensor by up to 15 percent. James and Darius loved the look of the 5 0 mm, using it at least 75 percent of the time. It gives the presence of a wide angle in close-ups, but without the wide-angle distortion and while still retaining the shallow depth of field." Swanek notes that Canon K35 vintage lenses were utilized for some night exteriors.
Khondji says the Super Baltars – used on the original Star Trek series [shot by Gerald Perry Finnerman, ASC] and the first two Godfather films – aren't right for every situation. "I'm doing a film in England now, and they weren't quite the best fit. It's sort of like making a cocktail, with the lens of choice and how you expose the sensor. The various mixes have to be just right to achieve the proper mood and match to material. For James, we curved the ALEXA 65 in such a different way than before, that I've had people asking if we shot film."
A large part of Armageddon Time's look came out of Khondji's ongoing association with Harbor Picture Company Colorist Damien Vandercruyssen and Local 600 DIT Gabriel Kolodny. For Vandercruyssen, "it was a matter of developing some LUT's as a starting point, then devising others once the decision was made on the camera and
lenses," he says. "In all, I produced eleven LUT's, which afforded flexibility while on location if something unusual came up. Darius described the film as being 'a ghost story in his mind,' so he wanted a soft, muted palette, one implying something ghostly in the image. The vintage lenses did some of this work, breaking down the 65 look. Our visual references came mostly from New York still photographers of the 1960s and 1970s; there was a vintage quality in mind throughout."
It fell to Kolodny to refine the initial LUT's. "We did CDL correction for pretty much every shot," he relates, "and that was all done onthe-fly with Pomfort LiveGrade Studio. Darius and I have been focused on achieving as much as possible in the moment, be it lighting or framing. I use Tangent's Wave2 – which has a larger control surface than most – AJA video routing, Teradek color, Blackmagic capture devices, and a Leader waveform monitor. I use the latter as much or more for color matching than for exposure. You can do a lot by eye, but a vectorscope lets you see where it is you need to drive certain aspects."
To fulfill Gray's creative aims, Kolodny created a series of cards as visual references at his station. "Each card was labeled by P-touch with a word or key phrase excerpted from James' lookbook," he continues. "These included 'visual distance but no emotional distance,' 'time has gone,' 'unreachable,' 'ghost' and 'relic.' That was our best grounding to keep the style appropriate and consistent from shot to shot and scene to scene. We never wanted to just reference an image via
74 OCTOBER 2022
KHONDJI WITH GRAY (FAR LEFT) SETTING UP A CHALLENGING SUBWAY SHOT (AND ABOVE) SAYS HE WAS "SURPRISED" WHEN GRAY OPTED TO SHOOT DIGITALLY FOR THE FIRST TIME IN HIS CAREER. "JAMES BROUGHT UP HOW MUCH I LOVE THE ALEXA 65 FORMAT – NOT FOR THE SHARPNESS, BUT FOR THE PRESENCE IT BRINGS TO ACTORS," THE DP RECALLS. "FOR ME, IT'S LIKE THE FEELING I'D GET WITH OLD ANAMORPHIC C-SERIES LENSES THAT CAN MAKE THE ACTORS SEEM BIGGER THAN LIFE."
75OCTOBER 2022
76 OCTOBER 2022
DIT GABRIEL KOLODNY
iPad and reproduce that; these cards were there to give us a sense of tone from which to work."
With most of the film shot in New Jersey, Production Designer Massee's biggest challenge was the compressed schedule. "Once it was greenlit, we had maybe a month to prep," he describes. "That meant a lot of scouting as we weren't shooting on stages. We talked about building the family home, and even drew up plans. But then we found a house in New Jersey. I made sketches indicating how it might be changed to work for our story. We ripped out the fireplace, made openings where none existed, and plugged windows and doors as needed, so a lot of the electrical had to be adjusted. Having a real location as opposed to an empty canvas was a better way to go, though I'm not sure how much Darius appreciated it, given its impact on lighting and moving the camera."
Actually, Khondji's goal with the family home was a dim, almost gloomy feel. "Since I didn't want the look to be affected by whether it was sunny or cloudy outside, I wrapped the house with black Duvetyne material," he recounts. "Keeping it enshrouded in darkness kept things moody. And whenever somebody exited a room, the lights would get switched off. For me, it was like a house of vampires! One of the phrases we heard often from James concerned 'the fragility of light.' Descriptions of that type were far more important in describing qualities of an image than any reference photograph."
A-Camera Operator Julian Delacruz adds that because "there weren't any wild walls [in the family home], we had to be creative about how we framed and moved the camera. Darius used LiteMats, Asteras, and other smallprofile units overhead – they packed a punch but were controllable and could be diffused. It was a low-light situation, but carrying focus wasn't so much an issue with Eric Swanek as our first AC; his skill and experience let us do pretty much everything we wanted to in terms
of camera movement. I think I did maybe one Steadicam shot for the entire movie. Overall, it felt more like a postcard. Camera movement inside the house was deliberate and used only when necessary."
Khondji heaps praise on Key Grip Richard Guinness Jr. and A-Camera Dolly Grip Joe Belschner in dealing with the challenging location. "Richie is very close to me and essential to my being able to achieve the desired look efficiently," the DP shares, "while Joe is very sensitive to how the camera movement can help or hinder the intent of a scene; he always brings a filmmaker's sensibility to his work. Julian helped carrythrough my approach many times. I use handheld in a limited and specific way, like when the child is confronted in the bathroom by his father, and again when the father comes to his room to wake the boy. I don't use [handheld] a lot, only when it is the right emotional feel."
Guiding his actors to the proper emotional levels required considerable finesse by Gray, who notes that "while the adage of there being only four directions – louder/softer/ slower/faster – is sort of true, it would be more accurate to say you try to establish the mood and intent of a scene. Nicholas Ray once told Humphrey Bogart, 'More heat, Bogie!' That doesn't make sense out of context, but an actor can take that to mean he or she needs to bring more intensity. Whenever I can, I try to communicate with just a keyword or phrase. There's a story about Janet Leigh not knowing how to play a particular scene in Touch of Evil until Orson Welles pointed to the other actor and said, 'He smells.' That was enough for her understand the emotional temperature."
The writer/director says he's been lucky to work with great actors over his many New York-set stories. "But each wants something different in his dealings with the director," Gray continues, "so I feel things out to find the right approach. You almost don't want to be exact when discussing things with an actor. Because if they deliver a performance with precisely the right feel, then you're not going
77OCTOBER 2022
"WE CREATED A SERIES OF CARDS AS VISUAL REFERENCES. EACH WAS LABELED BY P-TOUCH WITH A WORD OR KEY PHRASE EXCERPTED FROM JAMES' LOOKBOOK. THING LIKE: 'TIME HAS GONE,' 'UNREACHABLE,' 'GHOST' AND 'RELIC.'"
to feel surprised. And I want to be surprised! Part of why I'm working with them is because they are going to bring something unique and beautiful that enhances what I'm asking them to do. That's why giving line readings is not any good because then they're just imitating you."
Khondji says one of his main challenges was night exteriors. "I remember a certain poor quality of light in New York from that period of time, when I was a student there," he notes. "This was true in Queens and throughout many areas during the energy crisis of the 1970s. I was able to highlight this when the boys sneak into the school one night to steal a computer and then try to sell it at a pawn shop. There's an orange sodium feel I wanted, cold in color and with a deliberately unsophisticated photographic quality. It looked scary, especially at the pawn shop where things go badly."
Later, when Graff's father is with him in a car talking, Khondji says "the choice of light keeps the scariness alive – but there is also something magical, which to me helps suggest how such an important moment was being etched in this child's mind. The boy is finding out more about how life is not fair. We don't always talk about how the light and the lens can enhance actors' faces, but for me, the lighting on those scenes impacted how I photographed every actor, showing how each might emerge from darkness into light."
For scenes shot in the NYC subway, production had limited windows of time for prepping and shooting the two subway cars
made available. "That meant period-specific advertising, subway maps, and graffiti," Massee remembers. "We were going to use a frisket of clear masking paper for the latter. But the city shut us down on that, so all the graffiti you see in the movie was done in post, which I found pretty amazing."
Armageddon Time was a late addition to the Cannes Film Festival, which required the digital intermediate be completed in just two weeks. Vandercruyssen says he added an extra layer of look throughout. "The first pass was working only with printer lights, applying that second layer of look over the whole movie," the colorist recalls, "with the rest of the time spent addressing details, sometimes via windows to add a glint James liked to see in the eyes. Darius shot a very solid picture, so there wasn't much that needed fixing. We did change looks when transitioning from one scene to the next, introducing variations from light to dark as James felt having a strong, matching look would be boring, and he pushed for us to put in these visual breaths. Some scenes needed a bit more gamma curve, so we brought down the midtones, then overlaid a 4K scan of film grain for a bit more texture."
"That overlay, coupled with the use of the old Baltars, turned out to be the great leap forward for me in shooting digital," Gray concludes. "Except for the lack of gate weave, I couldn't see any difference. But I feel the next big step forward is still to come. Each frame will have its own distinctive grain structure mimicking the temporal resolution of film. If that had been ready in time, I'd have used it, as that's the next level going forward."
78 OCTOBER 2022
79OCTOBER 2022
"I REMEMBER A CERTAIN POOR QUALITY OF LIGHT [AT NIGHT] IN NEW YORK FROM THAT PERIOD OF TIME, WHEN I WAS A STUDENT THERE. THIS WAS TRUE IN QUEENS AND THROUGHOUT MANY AREAS DURING THE ENERGY CRISIS OF THE 1970S."
DARIUS KHONDJI, ASC, AFC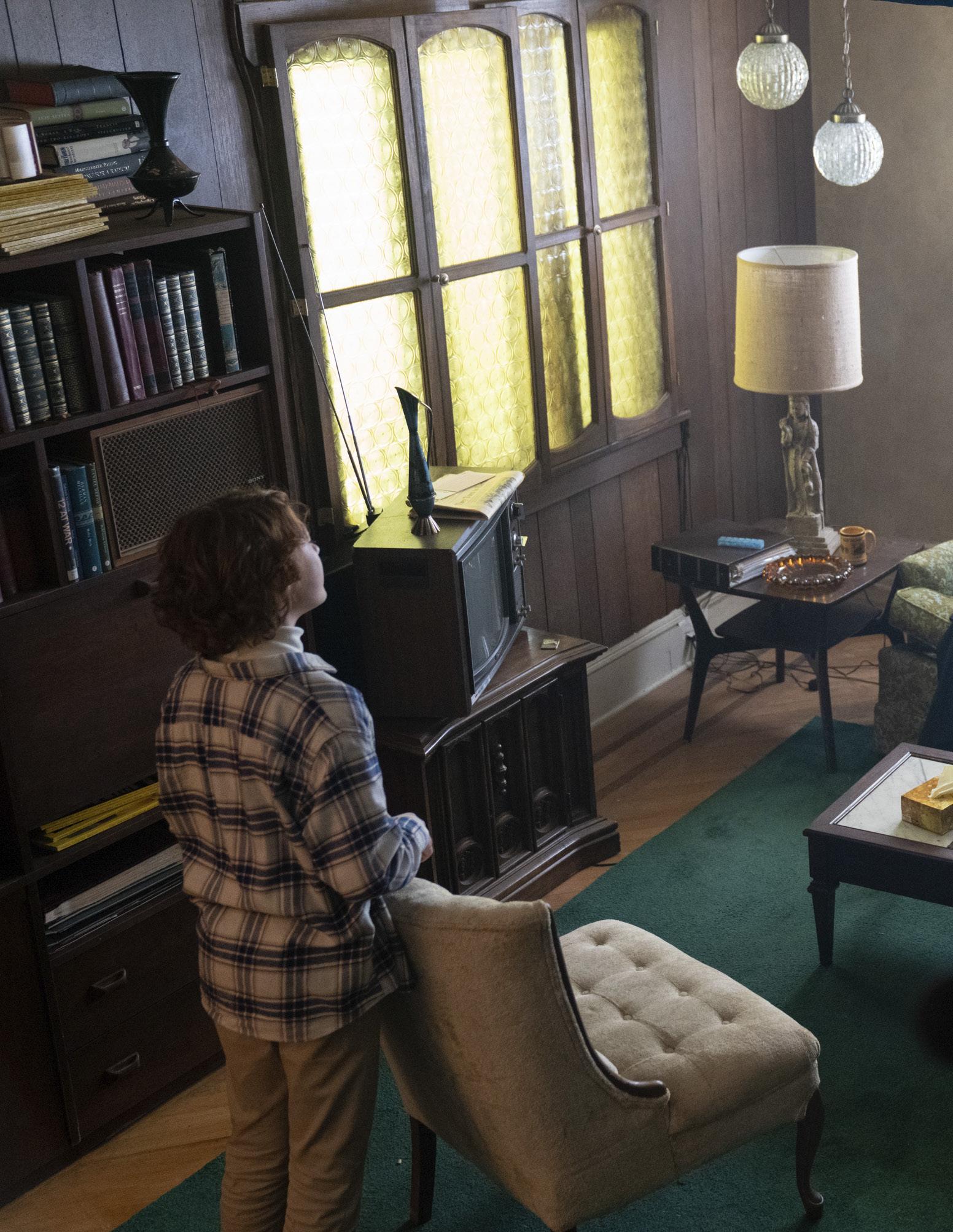 LOCAL 600 CREW Director of Photography Darius Khondji, ASC, AFC A-Camera Operator Julian Delacruz A-Camera 1st AC Eric Swanek A-Camera 2nd AC Tyler Swanek B-Camera Operator Chris Reynolds B-Camera 1st AC Michael Guthrie B-Camera 2nd AC Kansas Ballesteros Loader Caleb Murphy DIT Gabriel Kolodny Still Photographer Anne Joyce
Teamwork was the key to envisioning one of The Book of Boba Fett's most ambitious Volume shots – a "oner" that redefines what's possible from set to post.
By Pauline Rogers Framegrabs Courtesy of Disney+
Virtual Worlds
Building
In Jon Favreau and Dave Filoni's Star Wars spinoff series, The Book of Boba Fett ("Chapter 5: The Return of the Mandalorian"), there is an incredible oner that starts with the entrance of the injured bounty hunter (Pedro Pascal) into the Glavis Ringworld station as he carries a bag for delivery. The camera follows the Mandalorian as he ascends several stories in an elevator, and then out as he walks past people milling around. He then moves towards a darkened room to deposit the bag, where hardened Empire officers are seated around a table.
The camera orbits around the table to frame the Mandalorian from the opposite side, with lively activity on the station seen through the open doorway behind him. Once he is paid for the delivery, he walks out of the room. As the camera completes the orbit of the table, it follows him into the elevator, which descends to the floor. The camera leads the
Mandalorian out of the elevator to where he entered, as he walks past and out of frame.
The shot represents one of those visionary moments with roots seeded back in 2019 when Season 1 of The Mandalorian first pioneered virtual volume capture. As Landis Fields, Real-Time Principal Creative with Industrial Light & Magic (ILM), describes: "Production Designer Andrew Jones and I have been studying the parallels between what we were doing and traditional theater techniques of the past. We said, 'Wouldn't it be cool if we could fool the viewers by creating the illusion that we traveled up or down in space by moving the content and choreographing a camera move around different scenic set pieces, so that it felt as if we had covered more ground than we had, but it was all done in a single seamless... take?"
The chance to realize such an ambitious visual
sleight of hand came with the Glavis Ringworld shot in The Book of Boba Fett and a team of equally ambitious filmmakers who included Jones, Fields, Visual Effects Supervisor Richard Bluff, Local 600 Director of Photography David Klein, ASC, Local 600 Steadicam Operator Simon Jayes, SOC, and Director Bryce Dallas Howard, each cognizant of the expertise they possessed to bring this unique shot to life.
As Jones recounts: "Once we had the full environment developed in the real-time engine and started to look at shooting a scene in it, we were able to define what would be built versus what would be presented on the LED wall. There are a lot of factors at play here – what is necessary for the action, where we can make an effective transition from real to virtual, and how the director of photography will light the action. The great thing about the Volume
84 OCTOBER 2022
is that we can have incredible production values on the [LED] screens and just have a minimal physical build for the performers to interact with. Generally, we need to build some additional elements to help with the illusion of a continuous environment – for example, a physical column in the foreground matching a line of columns receding into the virtual extension."
was going to be achievable, while at the same time not becoming a problem in post. "Jon [Favreau] would always remind everyone that filmmaking, and in particular visual effects, are magic tricks, and the 'oner' is a classic theatrical misdirect," says Bluff. "We focus the audience's attention to distract them from what's really happening outside of the camera's field of view."
Brain Bar (the group of ILM artists, technicians, and engineers that drives the system behind the StageCraft LED Volume in real time) performed tests with the camera-tracking team to make sure that camera-tracking sensor occlusion wasn't an issue with the design of the practical elevator set piece throughout the continuous move.
What followed was Fields and Klein working with their virtual real-time scouting tools to generate techvis that could track the Mandalorian's movement throughout the shot, while purposely showing off certain physical set pieces to the viewer to set up the illusion. Virtual cinematography breakdowns were generated with the key creatives and Bluff to ensure that the physical and virtual world-building exercise
To that end, Bluff adds, "we built the curved StageCraft LED stage in VR along with the physical set pieces and rendered texture of what would appear as content on the LED walls. This allowed all departments to practice the shot virtually, understanding where the extras needed to hide off camera while the misdirect was playing out, and when the content needed to be triggered to animate the rising elevator."
Klein, along with Brad Watkins from the
"Actual controls were also wired up to the scenic elevator itself," Fields explains, "which allowed for the actors to physically press the buttons on the control panel, which in turn triggered the StageCraft LED wall content to give the impression that the elevator was traversing up when in fact the world around us was moving down."
Working with Klein, Jones, and Vice President and Executive Creative Director of Lucasfilm Doug Chiang [ICG Magazine August 2022], Fields helped create a world that was artificially lit by a star at
85OCTOBER 2022
the center of a multi-layered ring. They planned out the placement of both physical and virtual set pieces with virtual lensing to ensure they could navigate throughout the camera move as the actors played out a choreographed dance, hiding that they were using a set piece twice. "We chose to open up pockets of the set not only to create shadows but also to give us opportunities to see the ring ascending above the horizon in the background," Fields adds.
Justin Talley, virtual production capture supervisor at ILM, continues the breakdown: "There are a number of differences in the way the StageCraft Volume works versus a traditional set. For example, you have to be conscious of moiré on the LED's if the subject gets too close to the
wall, and you can flip the environment with the push of a button for a French reverse. One of the differences that came into play with this scene is the consideration of motion-capture tracking to drive the frustum [the real-time rendered, perspectiveaccurate view into the digital world]. We always try to keep this from being a burden on the camera team – we don't want them to have to consider the needs of [motion capture] during the shoot. But for this particular sequence, we knew that we all had to coordinate to make sure everything was going to work seamlessly."
Talley says having the camera travel into an enclosed space, like an elevator, can be a worrying prospect. "MoCap doesn't like closed-off sight lines or confined spaces," he notes. "Because Klein and
Jayes were in the mix at the very beginning, this was averted. The two marked out the path of the Steadicam on the set floor so they could design the coverage around exactly where the camera would be traveling on the day. One of the most successful aspects of the scene was the way that all the interactive lighting and reflections played out on Mando himself," Talley adds. "The triggerable animated events traveling up and down the elevator looked totally wrong if you were standing in the Volume, but through the lens of the camera and on Mando's armor, it looked incredible."
All of the VFX and Volume principals acknowledged the critical need for Klein and Jayes, i.e., the director
86 OCTOBER 2022
of photography and camera operator, on the day, to be involved from the outset of shot planning and virtual world-building.
As for lighting, Klein says the shot was a classic example of the Volume lighting the environment and set lighting augmenting what the Volume cannot handle. "All of the direct lighting comes from set lighting, and almost all of the soft and ambient lighting came from the Volume," Klein confirms, "both as interactive lighting from the content itself and as light cards created as soft sources outside the frame. Set lighting provided all direct sources and some softboxes that needed more control than a basic content lighting card."
As for camera placement, the approach didn't change from practical to virtual.
"The Steadicam entering the elevator with a practical door meant placing IR mo-cap cameras inside to track," Klein continues. "Based on the Volume tracking the camera, the frustum is accurate to the virtual distance of the content assets and geo to match the practical, physical set and everything else within. There is no difference aside from the rules that govern the 3D tracking space, allowing the virtual, 3D environment to exist on the walls appropriately within the frustum. Outside of the frustum, the content is different, and sometimes that causes problems with lighting as panning the camera changes content and appropriate magic tricks are employed."
Klein gives the bulk of the credit for the shot to production designer Jones "because he was the one
who figured out how to create the content that took us to different floors and the practical set that could stand in for multiple floors depending on where the camera was," Klein notes. "Andrew created the space and the floors and the way to travel between them, and I went in with the previs team and laid out the shot based on the set and content and what was possible. After we had the previs, I got Simon involved to make sure I wasn't creating a previs and techvis that wouldn't be possible while he was wearing the sled."
Jayes acknowledges that "previs is extremely helpful for a camera operator, even more so for Steadicam. And when it's a difficult or an impossibleto-do shot, it's a must. You can have a great idea, but until the operator gets in there – virtually and
87OCTOBER 2022
88 OCTOBER 2022
physically – you don't absolutely know what works. I loved the idea of this long oner that appears to be on several floors, but I'm actually just on one. David immediately asked me the question, 'Can you do it?' I realized that it required me to take the camera from a very, very low angle to a very high one over the run of the shot. The problem I saw was that I wouldn't be able to get low enough. So, we devised my sitting on a rickshaw for the whole shot, which allowed me to get low enough and high enough. We then had to account for additional contingencies – where to hide the boom, the dolly grip, the rickshaw, and more – and conceive a place to do it on the set. Can you imagine what would have happened if I hadn't been there to see what I needed to do before the shot?"
Fields and Jones both say the key to capturing such an ambitious shot is to work closely as a team and embrace the Volume's potential. "From the moment we started wielding this technology like a
paintbrush," Fields describes, "we have continued to look for opportunities to innovate in service of the story. But the only way it can work is as a team. Our tools allow us not only to collaborate in real-time from anywhere in the world but also with varying types of creatives who all need to work differently from one another. We rely heavily on empowering creatives to work how they like to work from where they want to work. Our show requires us to lean on a real-time virtual production suite of tools to capture as many creative decisions as possible while also enabling us to build on worlds as a team, rather than throwing things away and redoing them downstream."
Jones says his experience with virtual production is "what I imagine filmmaking was like in the early days of the art form. It is tremendously collaborative and values invention. It requires that the art department work closely with the visualeffects team and the cinematographer from day one,
which I have thoroughly enjoyed. Also, the real-time engine is an extremely valuable tool for exploring cinematic possibilities. It has necessitated creating a robust preproduction methodology that allows us to iterate on designs and disseminate information effectively to all departments. Having experienced what we have done in the Volume, I can't imagine doing a show without it."
And the results speak for themselves.
The Book of Boba Fett's visual-effects team (including Bluff and Fields) won a 2022 Primetime Emmy Award, and the series was nominated for three more. Jayes is quick to point out that the flurry of internet chatter about the Glavis Ringworld station shot was great to see. "Most fans know how these shots are achieved and acknowledge it's a great use of the technology," Jayes concludes. "When they recognize how their favorite shots are done – and embrace what they see – it's very rewarding for the whole production team!"
89OCTOBER 2022
BY TERESA MUÑOZ
COMPILED
The input of Local 600 members is of the utmost importance, and we rely on our membership as the prime (and often the only) source of information in compiling this section. In order for us to continue to provide this service, we ask that Guild members submitting information take note of the following requests: Please provide up-to-date and complete crew information (including Still Photographers, Publicists, Additional Units, etc.). Please note that the deadline for the Production Credits is on the first of the preceding cover month (excluding weekends & holidays). Submit your jobs online by visiting: www.icg600.com/MY600/Report-Your-Job Any questions regarding the Production Credits should be addressed to Teresa Muñoz at teresa@icgmagazine.com PRODUCTION CREDITS
20TH TELEVISION
"9-1-1" SEASON 6
DIRECTOR OF PHOTOGRAPHY: JOAQUIN SEDILLO, ASC OPERATORS: RICH STEVENS, DUANE MIELIWOCKI, SOC, DALE VANCE, SOC ASSISTANTS: KENNETH LITTLE, CLAUDIO BANKS, TOBY WHITE, STEPHEN FRANKLIN, MELVINA RAPOZO, JIHANE MRAD CAMERA UTILITY: PAULINA GOMEZ
DIGITAL UTILITY: BRYANT POWELL
"AMERICAN HORROR STORY AKA BANDANA" SEASON 11
DIRECTOR OF PHOTOGRAPHY: STANLEY FERNANDEZ OPERATORS: CARLOS GUERRA, AILEEN TAYLOR ASSISTANTS: CHRISTOPHER ENG, NICALENA IOVINO, RONALD WRASE, MARIA GONZALES
DIGITAL IMAGING TECH: JEFFREY HAGERMAN LOADERS: ETHAN FERNANDEZ, LAWRENCE ODUSANYA STILL PHOTOGRAPHER: KYLE TERBOSS
"HOW I MET YOUR FATHER" SEASON 2
DIRECTOR OF PHOTOGRAPHY: GARY BAUM, ASC OPERATORS: JAMIE HITCHCOCK, DEBORAH O'BRIEN, DAMIAN DELLA SANTINA, ALLEN MERRIWEATHER ASSISTANTS: BRADLEY TRAVER, SEAN ASKINS, YUKA KADONO
DIGITAL IMAGING TECH: DEREK LANTZ
CAMERA UTILITIES: DAN LORENZE, RICHIE FINE LOADER: KIERSTEN DIRKES VIDEO CONTROLLER: JOHN O'BRIEN STILL PHOTOGRAPHER: PATRICK WYMORE
ABC STUDIOS
"CRIMINAL MINDS" SEASON 16
DIRECTOR OF PHOTOGRAPHY: ANTHONY VIETRO OPERATORS: JAMIE STERBA, BEN VANCLEAVE ASSISTANTS: DAVE EGERSTROM, JOHN STRADLING, JAMIE FELZ, ERIC GUTHRIE, MIKE CAHOON STEADICAM OPERATOR: BEN VANCLEAVE STEADICAM ASSISTANT: DAVE EGERSTROM DIGITAL IMAGING TECH: SAM MCCONVILLE LOADER: GOBE HIRATA DIGITAL UTILITY: ALEXA HEGRE
"JIMMY KIMMEL LIVE!" SEASON 20
LIGHTING DIRECTOR: CHRISTIAN HIBBARD OPERATORS: GREG GROUWINKEL, PARKER BARTLETT, GARRETT HURT, MARK GONZALES
STEADICAM OPERATOR: KRIS WILSON
JIB OPERATORS: MARC HUNTER, RANDY GOMEZ, JR., NICK GOMEZ
CAMERA UTILITIES: CHARLES FERNANDEZ, SCOTT SPIEGEL, TRAVIS WILSON, DAVID FERNANDEZ, ADAM BARKER
VIDEO CONTROLLER: GUY JONES
STILL PHOTOGRAPHERS: KAREN NEAL, MICHAEL DESMOND
2ND UNIT
DIRECTORS OF PHOTOGRAPHY: BERND REINBARDT, STEVE GARRETT
"GODFATHER OF HARLEM" SEASON 3 DIRECTORS OF PHOTOGRAPHY: JACK DONNELLY, JAY FEATHER OPERATORS: GERARD SAVA, GEB BYERS ASSISTANTS: JEROME WILLIAMS, JOHNNY SOUSA, BEHNOOD DADFAR, CHRISTOPHER CHAVES LOADER: PARKER RICE
"GREY'S ANATOMY" SEASON 19
DIRECTORS OF PHOTOGRAPHY: BYRON SHAH, JEANNE TYSON OPERATORS: STEPHEN CLANCY, APRIL KELLEY, GREG WILLIAMS ASSISTANTS: NICK MCLEAN, FORREST THURMAN, CHRIS JONES, KIRK BLOOM, LISA BONACCORSO, J.P. RODRIGUEZ
STEADICAM OPERATOR: STEPHEN CLANCY STEADICAM ASSISTANT: NICK MCLEAN LOADER: MARTE POST
DIGITAL UTILITY: SPENCER ROBINS REMOTE HEAD TECH/OPERATOR: BRUCE PASTEL
"STATION 19" SEASON 6 DIRECTORS OF PHOTOGRAPHY: DARYN OKADA, ASC, BRIAN GARBELLINI OPERATORS: HARRY GARVIN, LISA STACILAUSKAS, SOC, DAVID MUN ASSISTANTS: TONY SCHULTZ, GEORGE MONTEJANO, III, SALVADOR VEGA, DUSTIN FRUGE, ANDREW DEGNAN, HANNAH LEVIN
STEADICAM OPERATOR: HARRY GARVIN STEADICAM ASSISTANT: TONY SCHULTZ DIGITAL IMAGING TECH: ANDREW LEMON UTILITIES: GRANT JOHNSON, BELLA RODRIGUEZ CRANE TECHS: CHRIS DICKSON, DERRICK ROSE
AC FILM PRODUCTIONS, INC.
"AUDREY'S CHILDREN"
DIRECTOR OF PHOTOGRAPHY: JONATHAN KENG
OPERATORS: JOEL SAN JUAN, KENNY WU ASSISTANTS: MIKE TOLAND, ROBERT AGULO, ALEC FREUND, RYAN BALDWIN LOADER: WILLIAM ESPINOLA
AVALON 1 PRODUCTIONS, LLC
"AVALON" SEASON 1
DIRECTOR OF PHOTOGRAPHY: RICHARD CRUDO, ASC OPERATORS: GERRY O'MALLEY, LESLIE MORRIS
ASSISTANTS: ESTHER WOODWORTH, MICAH BISAGNI, ANTHONY HWANG, MICHAEL LUNTZEL
STEADICAM OPERATOR: GERRY O'MALLEY
STEADICAM ASSISTANT: ESTHER WOODWORTH LOADER: BEN SHURTLEFF
DIGITAL UTILKITY: JAI CORRIA
BC WILDERNESS PRODUCTIONS, INC.
"WILDERNESS" SEASON 1
DIRECTOR OF PHOTOGRAPHY: KATHRYN WESTERGAARD OPERATORS: KOREY ROBINSON, SCOTT KOENIGSBERG ASSISTANTS: CODY SCHROCK, DEAN MARTINEZ, ROBERT CLINE, JAMES ABAMONT DIGITAL IMAGING TECH: LOIC DE LAME LOADER: CHRIS CROWLEY
STILL PHOTOGRAPHER: DAVID GIESBRECHT
BEACHWOOD SERVICES
"DAYS OF OUR LIVES" SEASON 56
DIRECTOR OF PHOTOGRAPHY: VINCE STEIB OPERATORS: MARK WARSHAW, MICHAEL J. DENTON, JOHNNY
BROMBEREK, STEVE CLARK
CAMERA UTILITIES: STEVE BAGDADI, GARY CYPHER
VIDEO CONTROLLER: ALEXIS DELLAR HANSON
BIG INDIE CANDY, INC.
"CANDY CANE LANE"
DIRECTOR OF PHOTOGRAPHY: NEWTON THOMAS SIGEL, ASC OPERATORS: P. SCOTT SAKAMOTO, SOC, TOMMY TIECH ASSISTANTS: MICAH BISAGNI, RUDY SALAS, BEN BRADY
DIGITAL IMAGING TECH: JASON BAUER LOADER: DAMON MOSIER
BIG INDIE LITTLE ROCK, INC.
"ERIC LARUE"
DIRECTOR OF PHOTOGRAPHY: ANDREW WHEELER OPERATOR: JOHN C. LEHMAN ASSISTANTS: SEBASTIEN THIBEAU,
91OCTOBER 2022 PRODUCTION CREDITS
meanwhile, back in rec 709... Adventures at Email: sales@bolandcom.com Phone: 800-918-9090 Contact Us 4K OLED Production monitors in sizes 16", 22", 27", and 31" WINNER: 2021 and 2022 Best of Show
MARY-MARGARET PORTER, DARELL BURKE, CHRISTOPHER RYAN MARLOWE, ANTHONY SCOPINO
STILL PHOTOGRAPHER: DANA KATHLEEN HAWLEY
BIG INDIE SMITH, INC.
"MR. & MRS. SMITH" SEASON 1
DIRECTOR OF PHOTOGRAPHY: CHRISTIAN SPRENGER OPERATORS: MICHAEL FUCHS, REBECCA RAJADNYA ASSISTANTS: CRAIG PRESSGROVE, JAMES SCHLITTENHART, MABEL SANTOS HAUGEN, KELLON INNOCENT
DIGITAL IMAGING TECH: CHRIS HOYLE
DIGITAL UTILITY: STEPHANIE SPINDEL LOADER: RUBEN HERRERA
STILL PHOTOGRAPHER: DAVID LEE
CAMDREW PRODUCTIONS, LLC
"THE GIRLS ON THE BUS" SEASON 1
DIRECTOR OF PHOTOGRAPHY: JOSEPH COLLINS OPERATORS: ELI ARONOFF, NICOLA BENIZZI, ERIC ROBINSON
ASSISTANTS: JOHN REEVES, BLAKE ALCANTARA, SARAH SCRIVENER, MAX COLLINS
DIGITAL IMAGING TECH: ILA AKIYOSHI LOADERS: JERON BLACK, MATTHEW JENSEN, CAIT SCHMITZ
STILL PHOTOGRAPHERS: LINDA KALLERUS, PHIL CARUSO
CASH QUICK PRODUCTIONS
"BARRY" SEASON 4
DIRECTOR OF PHOTOGRAPHY: CARL HERSE OPERATORS: DON DEVINE, NEAL BRYANT ASSISTANTS: PETER GERAGHTY, ANDREW DICKIESON, BRENT EGAN, DAISY SMITH
STEADICAM OPERATOR: NEAL BRYANT STEADICAM ASSISTANT: ANDREW DICKIESON DIGITAL IMAGING TECH: GREG GABRIO LOADER: BOB EGAN
CBS
"CSI: VEGAS" SEASON 2
DIRECTORS OF PHOTOGRAPHY: CHRISTIAN SEBALDT, ASC, TOM CAMARDA
OPERATORS: JENS PIOTROWSKI, GARY TACHELL ASSISTANTS: SIMON JARVIS, CLAIRE STONE, HEATHER LEROY, NICK NEINO
STEADICAM OPERATOR: JENS PIOTROWSKI DIGITAL IMAGING TECH: RYAN DEGRAZZIO LOADER: NAOE JARMON
DIGITAL UTILITY: JACOB HELLINGA STILL PHOTOGRAPHER: RON JAFFE
"THE NEIGHBORHOOD" SEASON 5
DIRECTOR OF PHOTOGRAPHY: CHRIS LAFOUNTAINE, ASC OPERATORS: BRUCE REUTLINGER, KRIS CONDE, CHRIS WILCOX, KEVIN HAGGERTY ASSISTANTS: CHRIS TODD, JEFF ROTH, CRAIG LA FOUNTAINE
DIGITAL IMAGING TECH: RYNE NINER VIDEO CONTROLLER: KELSEY NINER
CAMERA UTILITIES: VICKI BECK, TREVOR LA FOUNTAINE
TECHNO JOB OPERATOR: SCOTT ACOSTA TECHNO JIB TECH: JESSE WILLIAMS STILL PHOTOGRAPHER: MONTY BRINTON
"THE TALK" SEASON 13
LIGHTING DIRECTOR: MARISA DAVIS PED OPERATORS: ART TAYLOR, MARK GONZALES, ED STAEBLER
HANDHELD OPERATORS: RON BARNES, KEVIN MICHEL, JEFF JOHNSON
JIB OPERATOR: RANDY GOMEZ
HEAD UTILITY: CHARLES FERNANDEZ
UTILITIES: MIKE BUSHNER, DOUG BAIN, DEAN FRIZZEL, BILL GREINER, JON ZUCCARO
VIDEO CONTROLLER: RICHARD STROCK STILL PHOTOGRAPHER: RON JAFFE
"WALKER INDEPENDENCE"
DIRECTOR OF PHOTOGRAPHY: BROOK WILLARD OPERATORS: AIKEN WEISS PAUL ELLIOTT ASSISTANTS: RENE VARGAS, JEFFERSON JONES, OSCAR CIFUENTES, DANIEL DUERRE
DIGITAL IMAGING TECH: MARSHALL HENDERSHOT LOADER: LINDSAY HEATLEY DIGITAL UTILITITES: JORDAN HERRON, DANIEL WIERL
CLOSER MEDIA, DK
"INAPPROPRIATE BEHAVIOR"
DIRECTOR OF PHOTOGRAPHY: DANNY MODER OPERATOR: CHARLES BEYER ASSISTANTS: RORY HANRAHAN, MICHAEL GUTHRIE, KELLON INNOCENT, KATHERINE RIVERA DIGITAL IMAGING TECH: DOUG HORTON LOADER: MOXIE HARFELD STILL PHOTOGRAPHER: JOHN BAER
CMS
"SWEETWATER"
"ENTERTAINMENT TONIGHT" SEASON 41 LIGHTING
DESIGNER: DARREN LANGER
DIRECTOR OF PHOTOGRAPHY: KURT BRAUN OPERATORS: JAMES B. PATRICK, ALLEN VOSS, ED SARTORI, BOB CAMPI, RODNEY MCMAHON, ANTHONY SALERNO JIB OPERATOR: JAIMIE CANTRELL CAMERA UTILITY: TERRY AHERN VIDEO CONTROLLERS: MIKE DOYLE, PETER STENDAL
"NCIS" SEASON 20
DIRECTOR OF PHOTOGRAPHY: WILLIAM WEBB, ASC OPERATORS: GREG COLLIER, CHAD ERICKSON ASSISTANTS: JAMES TROOST, NATE LOPEZ, HELEN TADESSE, YUSEF EDMONDS, ANNA FERRARIE LOADER: MIKE GENTILE
"NCIS: LOS ANGELES" SEASON 14
DIRECTOR OF PHOTOGRAPHY: VICTOR HAMMER OPERATORS: TERENCE NIGHTINGALL, RICHIE HUGHES ASSISTANTS: KEITH BANKS, JIMMY FERGUSON, PETER CARONIA, JACQUELINE NIVENS, WILLIAM SCHMIDT
DIGITAL IMAGING TECH: RYNE NINER DIGITAL UTILITY: TAYLOR O'NEIL STILL PHOTOGRAPHER: RON JAFFE
JESSICA LAKOFF CANNON, JUSTIN CAMERON
ASSISTANTS: DAVID EDSALL, SCOTT JOHNSON, ARTURO ROJAS, GARY BEVANS, JASON ALEGRE, RYAN JACKSON, RIO ALLEN
STEADICAM OPERATOR: DOMINIC BARTOLONE
STEADICAM ASSISTANT: DAVID EDSALL LOADER: EMILY GOODWIN DIGITAL UTILITY: BRANDON JOHNSON STILL PHOTOGRAPHER: WARRICK PAGE
CRANETOWN MEDIA, LLC
"AWKWAFINA IS NORA FROM QUEENS" SEASON 3
DIRECTOR OF PHOTOGRAPHY: KYLE WULLSCHLEGER
OPERATORS: CHRIS ARAN, ASHTON HARREWYN
ASSISTANTS: TIMOTHY TROTMAN, CONNOR LAWSON, JOSHUA REYES, FRANCES DE RUBERTIS
STILL PHOTOGRAPHER: ZACH DILGARD
"HELL OF A WEEK WITH CHARLAMAGNE THA GOD"
DIRECTOR OF PHOTOGRAPHY: PETER GORDON
OPERATORS: CARLOS GONZALEZ, ROBERT YORK, ANDREW ROBINSON, GERARD CANCEL, ED STAEBLER ASSISTANT: DIANA PATRICIA RODRIGUEZ
CAMERA UTILITIES: FRANCO COELLO, ROBERT PATTERSON, MAURICE WILLIAMS
JIB ARM OPERATOR: RICHARD S. FREEDMAN
"LIONESS"
DIRECTORS OF PHOTOGRAPHY: PAUL CAMERON, ASC, MARYSE ALBERTI, ERIC KORETZ
OPERATORS: KIMO PROUDFOOT, GEORGE BILLINGER, SOC, JONNY MEYER ASSISTANTS: STEVEN WOLFE, THOMAS BARRIOS, KEVIN POTTER, RICHARD DABBS, DUSTIN WHITTLESEY, JASON HOCHREIN CAMERA UTILITY: SAGE LARSON
DIGITAL IMAGING TECH: MARK WILENKIN LOADER: LAUREN CUMMINGS
STILL PHOTOGRAPHER: BILL GRAY
"MAYOR OF KINGSTOWN" SEASON 2
DIRECTORS OF PHOTOGRAPHY: KENJI KATORI, STUART CAMPBELL
OPERATORS: LAWRENCE KARMAN, RICH SCHUTTE ASSISTANTS: JON JUNG, BENEDICT BALDAUFF, BRIAN BRESNEHAN, KEVIN GALLOWAY
CAMERA UTILITIES: KAYLA LUKITSCH, JUSTIN ILLIG LOADER: DAN SOTAK STILL PHOTOGRAPHER: DENNIS MONG
"MEN OF DIVORCE" OPERATORS: DOUG DURANT, ZACH RUBIN ASSISTANTS: JASON BROWNRIGG, GOVINDA ANGULO, HAROLD ERKINS, MASA JANKOVIC
COLTRANE PRODUCTIONS
"BOSCH: LEGACY" SEASON 2
DIRECTOR OF PHOTOGRAPHY: RODNEY TAYLOR, ASC OPERATORS: ERIC SCHILLING, GARY HATFIELD ASSISTANTS: DAVID LEB, RYO KINNO, NATHAN CRUM, BENNY BAILEY STEADICAM OPERATOR: ERIC SCHILLING STEADICAM ASSISTANT: DAVID LEB DIGITAL IMAGING TECH: TIM NAGASAWA LOADER: SONIA BARRIENTOS DIGITAL UTILITY: JARED WILSON
COLLABORATION MOVIE, LLC
"THE COLLABORATION"
DIRECTOR OF PHOTOGRAPHY: ROBERT YEOMAN OPERATOR: THOMAS SCHNAIDT ASSISTANS: DAVID SEEKINS, JESSYCA CARACCI DIGITAL IMAGING TECH: KYO MOON LOADER: MATT MEIGS STILL PHOTOGRAPHER: CLAIRE FOLGER
COOLER WATERS
"WINNING TIME: RISE OF THE LAKERS DYNASTY" SEASON 2
DIRECTOR OF PHOTOGRAPHY: TODD BANHAZL OPERATORS: DOMINIC BARTOLONE,
"VOGUE WORLD LIVESTREAM" DIRECTOR OF PHOTOGRAPHY: RICK SIEGEL OPERATORS: MIGUEL PORTO, MARC BLOOMGARDEN, JEFF LATONERO, JOHN PRY, CHRISTOPHER FERGUSON, JILL ELLEN SAGER ASSISTANTS: DAVID FLANIGAN, JAMES HAIR, DAVID JOHN CARROLL, DOUG KOFSKY, EDWIN SHIMKO, SAM ELLIOT, JAY ECKARDT, TREVOR WOLFSON, OLGA WAGNER
CAMERA UTILITIES: MICHAEL JOYCE, JAMES TOMLINSON, SCOTT YORK, ZACH SOLOMON VIDEO CONTROLLER: JOHN HURLEY
ESM PRODUCTIONS
"2022 MADE IN AMERICA MUSIC FESTIVAL"
OPERATORS: CARLOS RIOS, ROBERT DEL RUSSO, ROBERT AUMER, ROB FEDER, KEVIN MURPHY, CHRISTOPHER PIAZZA, EDWIN SHIMKO, RONALD RIGOLI, MICHAEL RANDAZZO, MARK BRITT, CHRISTOPHER FALKOWSKI, DANIEL ERBECK
ASSISTANT: JOHN ROLLMAN
CAMERA UTILITIES: JAMES WASHBURN, PATRICK DOYLE, RAMSEY ALKAYSI, JOHN HENEGHAN, DIGITAL IMAGING TECH: AUGUST YUSON
TECHNO JIB OPERATOR: JAY KULICK TECHNO JIB ASSISTANT: SCOTT YORK, STEVE DAHL TECHNO JIB TECH: MIKE MORAN, BRIAN SHEID
EYE PRODUCTIONS, INC.
"BLUE BLOODS" SEASON 13
DIRECTOR OF PHOTOGRAPHY: DONALD THORIN OPERATORS: STEPHEN CONSENTINO, GEOFFREY FROST ASSISTANTS: NICHOLAS DEEG, GLEN CHIN,
OCTOBER 2022 PRODUCTION CREDITS92
KENNETH MARTELL, JONATHAN SCHAEFER, MICHAEL GUTHRIE, MAXWELL SLOAN, MATEO GONZALEZ, HAROLD ERKINS, MYO CAMPBELL LOADERS: NANDIYA ATTIYA, MICHAEL PARRY
STILL PHOTOGRAPHERS: LINDA KALLERUS, ALYSSA LONGCHAMP, EMILY ARAGONES
"SWAGGER" SEASON 2
DIRECTORS OF PHOTOGRAPHY: CLIFFORD CHARLES, GREGORY GARDINER
OPERATORS: KERWIN DEVONISH, JUSTIN UCHENDU, JOHN FRANK LYKE, MAX FISCHER, WILLIAM YOUNG
ASSISTANTS: JAMIE MARLOWE, ELIZABETH SILVER, CHRISTOPHER GLEATON, MARK BAIN, JASON REMEIKIS, ERIC EATON, DAVID GLEATON, ZAKIYA LUCAS-MURRAY, PATRICK JOHNSON, SEAN SUTPHIN CAMERA UTILITIES: BRANDON EASTMAN, LARRINA ELLISON
STILL PHOTOGRAPHER: CRYSTAL POWER
"THE GAME" SEASON 2
DIRECTOR OF PHOTOGRAPHY: DARREN GENET OPERATORS: GREG FAYSASH, KEN ORTIZ ASSISTANTS: GERAN COSTDANIELLO, AUBREY STEVENSON, AMANDA KOPEC, BENJAMIN EADES
STEADICAM OPERATOR: GREG FAYSASH LOADER: ALANA MURPHY DIGITAL UTILITY: NATHANIEL POBLET STILL PHOTOGRAPHER: BORIS MARTIN
FLATCH PRODUCTIONS, INC.
"WELCOME TO FLATCH" SEASON 2
DIRECTOR OF PHOTOGRAPHY: SHANA HAGAN, ASC OPERATORS: GRETCHEN WARTHEN, ASHLEY HUGHES ASSISTANTS: NICHOLAS GOWIN, ELI WALLACE-JOHANSSON, DARWIN BRANDIS, PALMER ANDERSON, CHRISTOPHER MARLOWE CAMERA UTILITY: PAIGE ELIZABETH MARSICANO DIGITAL IMAGING TECH: ANDY BADER LOADER: CORRYN ANN DIEMER
STILL PHOTOGRAPHERS: DANA KATHLEEN HAWLEY, BROWNIE HARRIS
FULL OF HEART, LLC
"TRANSPLANT"
DIRECTOR OF PHOTOGRAPHY: ERIC LIN OPERATOR: DANIEL FRITZ ASSISTANTS: ALEX CASON, PATRICIA TSCHARSKYJ, CHRIS DANIEL, MATTHEW BOREK LOADER: BRIAN WINIKOFF
GIANT TOWN PRODUCTIONS, INC.
"THE OTHER TWO AKA CHASELYFE" SEASON 3 DIRECTORS OF PHOTOGRAPHY: CHARLIE GRUET, ZACK SCHAMBERG
OPERATORS: PATRICK MORGAN, STEPHEN KOZLOWSKI ASSISTANTS: CASEY JOHNSON, CHRIS CAFARO, YAYO VANG, EMILY O'LEARY LOADER: MORGAN ARMSTRONG
STILL PHOTOGRAPHER: GREG ENDRIES
GRANDALL PRODUCTIONS, LLC
"STRAIGHT SHOOTER"
DIRECTOR OF PHOTOGRAPHY: PATRICK JOSEPH DILLON OPERATORS: STEWART CANTRELL, VINCENT VENNITTI, PETE KEELING
ASSISTANTS: RICHARD GIOIA, PETER MORELLO, DOUGE FOOTE, SCOTT HALL MILLER, JORDAN LEVIE, NATHAN MCGARIGAL, EMMALINE HING
DIGITAL IMAGING TECH: BJORN JACKSON
LOADERS: DEVEREAUX ELMES, TAYLOR PRINZIVALLI STILL PHOTOGRAPHER: MACALL POLAY
GUTTER VILLAGE PRODUCTIONS, INC.
"THE GUTTER"
DIRECTOR OF PHOTOGRAPHY: VERONICA BOUZA OPERATORS: JUN LI, MARK LEGASPI ASSISTANTS: AARON CHEUNG, LITONG ZHEN, ALLAN RECINOS, ALEX MYERS
STEADICAM OPERATOR: JUN LI
DIGITAL IMAGING TECH: MATT MAIO
STILL PHOTOGRAPHER: TOBIN YELLAND
JAY SQUARED PRODUCTIONS, LLC
"MANIFEST" SEASON 4
DIRECTORS OF PHOTOGRAPHY: SARAH CAWLEY, ANDREW PRIESTLEY
OPERATORS: RYAN TOUSSIENG, JOHN ROMER
ASSISTANTS: ANDREW PECK, ALEKSANDR ALLEN, WESLEY HODGES, KELSEY MIDDLETON, PATRICK MCKEOWN, PATRICK O'SHEA
LOADERS: STEPHANI SPINDEL, ROSE FORMAN
STILL PHOTOGRAPHERS: PETER KRAMER, SCOTT MCDERMOTT, GIOVANNI RUFINO
LIONSGATE
"POWER BOOK IV: FORCE"
DIRECTOR OF PHOTOGRAPHY: JOE "JODY" WILLIAMS
OPERATORS: SETH THOMAS, JOSHUA RAMOS, URIAH KALAHIKI
ASSISTANTS: JASON BONNER, MARK IRION, RON RUANPHAE, URIAH KALAHIKI STEADICAM OPERATOR: JOSHUA RAMOS STEADICAM ASSISTANT: MARK IRION DIGITAL IMAGING TECH: RYAN SHUCK LOADER: KAYLA SULLERS
DIGITAL UTILITY: NIHAL DANTLURI TECHNOCRANE OPERATOR: BRANDON DAWKINS TECHNOCRANE TECH: JON MATTHYS REMOE HEAD TECH/OPERATORS: JAIME DAWKINS, SILAS TYLER STILL PHOTOGRAPHER: ELIZABETH SISSON PUBLICIST: AMY COHN
KANAN PRODUCTIONS, INC.
"POWER BOOK, III: RAISING KANAN" SEASON 3 DIRECTORS OF PHOTOGRAPHY: CHRIS LAVASSEUR, FRANCIS SPIELDENNER OPERATORS: JEFFREY DUTEMPLE, GREGORY FINKEL ASSISTANTS: MARK FERGUSON, SUREN KARAPETYAN, EMILY DEBLASI, KEITH ANDERSION DIGITAL IMAGING TECH: HUNTER FAIRSTONE LOADERS: BRIAN CARDENAS, PAUL SPANG, JC QUIROZ STILL PHOTOGRAPHERS: CARA HOWE, DAVID SCOTT HOLLOWAY, MATT INFANTE, ERIC LIEBOWITZ PUBLICIST: EVELYN SANTANA
MAVEN PICTURES, LLC
"BIRTH/REBIRTH AKA MURIEL IS ALIVE"
DIRECTOR OF PHOTOGRAPHY: CHANANUN CHOTRUNGROJ ASSISTANTS: TRICIA MEARS, MAX SCHWARZ, EYTHAN MAIDHOF, CARLOS BARBOT, SEBASTIAN IERVOLINO STILL PHOTOGRAPHER: MICHAEL SOFOKLES
MINIM PRODUCTIONS, INC,
"SNOWFALL" SEASON 6
DIRECTORS OF PHOTOGRAPHY: CHRISTIAN HERRERA, LUIS SANSANS OPERATORS: DAVID CHAMEIDES, DICK CROW ASSISTANTS: ALEX LIM, GINA VICTORIA, JOSE DE LOS ANGELES, FERNANDO ZACARIAS LOADERS: JACQUES VINCENT, AIDAN OSTROGOVICH UTILITIES: SELENESOL MASSIEL SINGLETON, BEN MOHLER STILL PHOTOGRAPHER: RAY MICKSHAW
MIXED BAG PRODUCTIONS, LLC
"THE RIGHTEOUS GEMSTONES" SEASON 3 DIRECTORS OF PHOTOGRAPHY: PAUL DALEY, MICHAEL SIMMONDS, STEPHEN THOMPSON OPERATORS: FRANZISKA LEWIS, PETER VIETRO-HANNUM, DANIEL SHARNOFF, JAMIE SILVERSTEIN, BARRET BURLAGE ASSISTANTS: MARK BAIN, DAMON LEMAY, MATTHEW MEBANE, JUSTIN URBAN, DARWIN BRANDIS, OREN MALIK, EMILY RUDY, NICHOLAS BROWN, JAMES THOMAS TECHNOCRANE TECH: JOHN SLADE CAMERA UTILITIES: DOUGLAS TORTORICI, OREN MALIK
DIGITAL IMAGING TECH: MICHAEL TUCKER
LOADER: DOUGLAS TORTORICI
STILL PHOTOGRAPHER: JEREMIAH NETTER
NBC UNIVERSAL TELEVISION, LLC
"FBI" SEASON 5
DIRECTOR OF PHOTOGRAPHY: BART TAU
OPERATORS: AFTON GRANT, MICHAEL LATINO
ASSISTANTS: LEE VICKERY, YURI INOUE, GEORGE LOOKSHIRE, NKEM UMENYI
LOADERS: RAUL MARTINEZ, CONNOR LYNCH
"LAW & ORDER" SEASON 22
DIRECTOR OF PHOTOGRAPHY: CRAIG DIBONA, ASC
OPERATORS: CHRIS HAYES, TOM WILLS
ASSISTANTS: ALEX WATERSTON, IAN BRACONE, DEREK DIBONA, EMILY DUMBRILL
LOADERS: MAX SCHWARZ, MATT ELDRIDGE
"LAW & ORDER: ORGANIZED CRIME" SEASON 3
DIRECTOR OF PHOTOGRAPHY: JIM DENAULT
OPERATORS: JON BEATTIE, JAY SILVER
ASSISTANTS: KEVIN WALTER, ALEKSANDR ALLEN, KEVIN HOWARD, KJERSTIN ROSSI
LOADERS: BRANDON OSBORN, VINCE FERRARI
"LAW & ORDER: SPECIAL VICTIMS UNIT" SEASON 24
DIRECTOR OF PHOTOGRAPHY: FELIKS PARNELL
OPERATORS: JON HERRON, CHRIS DEL SORDO ASSISTANTS: MIKE GUASPARI, CHRISTIAN CARMODY, RYAN HADDON, MARY NEARY
LOADERS: LIAM GANNON, JAMES WILLIAM
STILL PHOTOGRAPHER: ALYSSA LONGCHAMP
"NEW AMSTERDAM"
DIRECTORD OF PHOTOGRAPHY: ANDY VOEGELI, CHRISTOPHER RAYMOND
OPERATORS: GARETH MANWARING, PEDRO CORCEGA ASSISTANTS: JAMES MADRID, MATT MONTALTO, ROBERT WRASE, PHILLIP THOMPSON LOADERS: CHRIS BAZATA, MARINO SANNUTI
"THE EQUALIZER" SEASON 3
DIRECTORS OF PHOTOGRAPHY: TERRENCE BURKE, RON FORTUNATO
OPERATORS: JOSPEPH BLODGETT, TODD SOMODEVILLA, JASON MASON, RICARDO SARMIENTO ASSISTANTS: ADAM GONZALEZ, JOHN FITZPATRICK, JELANI WILSON, BRYANT BAILEY, JAY ECKARDT, WARIS SUPANPONG, MICHAEL LOBB, JASON RASWANT, NIALANEY RODRIGUEZ, DANTE CORROCHER, ALEJANDRO LAZARE
DIGITAL IMAGING TECHS: TIFFANY ARMOUR-TEJADA, NATHANIEL SPIVEY
LOADERS: NAJOOD ALTERKAWI, TOM FOY, JAMAR OLIVE, SAM SHOEMAKER
STILL PHOTOGRAPHERS: MICHAEL GREENBERG, ALYSSA LONGCHAMP
NETFLIX PRODUCTIONS, LLC
"THE BROTHERS SUN"
DIRECTORS OF PHOTOGRAPHY: KIM MILES, ASC, CSC, MYSC, ANDREW MITCHELL
OPERATORS: ERIC CATELAN, MIKE VEJAR
ASSISTANTS: RAY MILAZZO, KEVIN SUN, RYAN PILON, GARY JOHNSON
STEADICAM OPERATOR: ERIC CATELAN
DIGITAL UTILITY: DANTE TOTINO LOADER: CRISS DAVIS
NO TICKETS PRODUCTIONS, LLC
"UNTITLED HART/ROCK DOCUMENTARY"
DIRECTOR OF PHOTOGRAPHY: ROBERT BENAVIDES
OPERATORS: TODD SOMODEVILLA, OMAR GUINIER
ASSISTANTS: JEFFREY TAYLOR, INES PORTUGAL, NATHAN MCGARIGAL LOADER: JEFFREY SCHULTZ
93OCTOBER 2022 PRODUCTION CREDITS
PARAMOUNT PICTURES
"BROOKLYN AKA IF"
DIRECTOR OF PHOTOGRAPHY: JANUSZ KAMINSKI OPERATORS: MATTHEW MORIARTY, CONNIE HUANG, ARI ISSLER, TODD SOMODEVILLA
ASSISTANTS: MARK SPATH, HAMILTON LONGYEAR, ALEXANDER WORSTER, ALEX DUBOIS, KEVIN HOWARD, ADAM DEREZENDES, ANJELA COVIAUX
DIGITAL IMAGING TECH: LONNY DANLER LOADERS: NAIMA NOGUERA, DAVID STOREY, AARON CHAMPAGNE, EMILY O'LEARY, DANIELLE WILCOX
STILL PHOTOGRAPHER: JON COURNOYER PUBLICIST: JULIE KUEHNDORF
PICROW STREAMING, INC.
"THE MARVELOUS MRS. MAISEL"
SEASON 5
DIRECTOR OF PHOTOGRAPHY: ALEX NEPOMNIASCHY OPERATORS: JIM MCCONKEY, NIKNAZ TAVAKOLIAN ASSISTANTS: ANTHONY CAPPELLO, ELIZABETH SINGER, JAY KIDD, BRIAN GIALLORENZO
DIGITAL IMAGING TECH: MALIKA FRANKLIN LOADER: BRANDON BABBIT
STILL PHOTOGRAPHER: PHILIPPE ANTONELLO
PINK CHAIR PRODUCTIONS, LLC
"THE FRONT ROOM"
DIRECTOR OF PHOTOGRAPHY: AVA BERKOFSKY OPERATORS: JESSE SANCHEZ-STRAUSS, LUCAS OWEN
ASSISTANTS: REBECCA HELLER, CHRISTINA CARMODY, FAE WEICHSEL, DARNELL MCDONALD
DIGITAL IMAGING TECH: ZACK SAINZ DIGITAL LOADER: DON GRAHAMER STILL PHOTOGRAPHER: JON PACK
PIONEER STILLKING FBI KFT
"FBI INTERNATIONAL"
DIRECTOR OF PHOTOGRAPHY: ATTILA SZALAY, ASC OPERATOR: BUD KREMP, SOC STEADICAM OPERATOR: BUD KREMP, SOC
PLASTERCAST PRODUCTIONS, LLC
"UNTITLED ROAD COMEDY"
DIRECTOR OF PHOTOGRAPHY: ARI WEGNER OPERATOR: MICHAEL CRAVEN ASSISTANTS: DEB PETERSON, AMANDA ROTZLER, BENEDICT BALDAUFF, RAFFAELE DILULLO DIGITAL IMAGING TECH: CURTIS ABBOTT STILL PHOTOGRAPHER: WILSON WEBB
REMOTE BROADCASTING, INC.
"THE GOLDBERGS" SEASON 10
DIRECTOR OF PHOTOGRAPHY: JASON BLOUNT OPERATORS: SCOTT BROWNER, NATE HAVENS ASSISTANTS: TRACY DAVEY, GRETCHEN HATZ, GARY WEBSTER, TOMMY IZUMI
DIGITAL IMAGING TECH: KEVIN MILLS LOADER: DILSHAN HERATH
REUNION 2017, LLC
"THE CONNORS" SEASON 5
DIRECTOR OF PHOTOGRAPHY: DONALD A. MORGAN, ASC OPERATORS: RANDY BAER, JOHN DECHENE, VITO GIAMBALVO, JOHN BOYD ASSISTANT: MARIANNE FRANCO CAMERA UTILITIES: JOHN WEISS, ADAN TORRES VIDEO CONTROLLER: VON THOMAS
SAD CLOWN PRODUCTIONS
"CALL ME KAT"
DIRECTORS OF PHOTOGRAPHY: PATTI LEE, ASC, ANTAR ABDERRAHMAN OPERATORS: MARIANNE FRANCO, BRAD GRIMMET, JOHN DECHENE, CHUN MING HUANG ASSISTANTS: BRAD TRAVER, KENNETH WILLIAMS, ROBYN LINK
STEADICAM OPERATOR: BRAD GRIMMET DIGITAL IMAGING TECH: CLIFF JONES
CAMERA UTILITY: MATT FISHER
DIGITAL UTILITY: JOSE GOMEZ
STILL PHOTOGRAPHER: LISA ROSE
SHELTER S1 PRODUCTIONS
"HARLAN COBEN'S SHELTER" SEASON 1
DIRECTORS OF PHOTOGRAPHY: PETR HLINOMAZ, JOHN ARONSON
OPERATORS: TODD ARMITAGE, BARNABY SHAPIRO, DANIEL CASEY
ASSISTANTS: RENE CROUT, ANDREA ROMANSKY, SOREN NASH, TREVOR WOLFSON, ALISA COLLEY, ROB KOCH, ELIZABETH CASINELLI, KATIE GREAVES, SUNIL DEVADANAM
DIGITAL IMAGING TECH: DAVE SATIN LOADERS: HOLDEN HLINOMAZ, ROBERT STACHOWICZ
LIBRA HEAD TECH: SEAN FOLKL
STILL PHOTOGRAPHER: MICHAEL PARMELEE
SKYLINE PRODUCTIONS
"DEON COLE COMEDY SPECIAL KINGS THEATRE"
DIRECTOR OF PHOTOGRAPHY: JAY LAFAYETTE OPERATORS: NATHAN SLEVIN, MICHAEL DRUKER, SARAH NATOLI, NIKNAZ TAVAKOLIAN, SAM ROB WOOD, RICK COMPEAU ASSISTANTS: MICHAEL CSATLOS, MICHELLE SUN, MITCH MALPICA, GORDON ARKENBERG, EDWIN SHIMKO, EOIN MCGUIGAN, BRIANNA MORRISON TECHNO JIB OPERATOR: JAY KULICK JIB ARM TECHS: ROBERT BALTON, JUAN D. GONZALEZ SALAS, ZACH SOLOMON DIGITAL IMAGING TECH: NATHANIEL SPIVEY RAIL TECH: CHRISTOPHER FERGUSON
SONY PICTURES TELEVISION
"JEOPARDY!" SEASON 36
DIRECTOR OF PHOTOGRAPHY: JEFF ENGEL OPERATORS: DIANE L. FARRELL, SOC, MIKE TRIBBLE, JEFF SCHUSTER, L. DAVID IRETE JIB ARM OPERATOR: MARC HUNTER HEAD UTILITY: TINO MARQUEZ CAMERA UTILITY: RAY THOMPSON VIDEO CONTROLLER: JEFF MESSENGER VIDEO UTILITIES: MICHAEL CORWIN, JEFF KLIMUCK STILL PHOTOGRAPHER: CAROL KAELSON
"OBLITERATED" SEASON 1
DIRECTOR OF PHOTOGRAPHY: ABRAHAM MARTINEZ OPERATORS: BRIAN NORDHEIM, DAVID SAMMONS, MICHAEL KALE BONSIGNORE ASSISTANTS: CHRIS NORRIS, ROB SALVIOTTI, ARTU ARIN, JULIAN QUIAMBAO, DORIAN BLANCO, JESSE HEIDENFELD, DIANA DE AGUINAGA UTILITY: KATE DENMAN DIGITAL IMAGING TECH: RAUL RIVEROS
"WHEEL OF FORTUNE" SEASON 37
DIRECTOR OF PHOTOGRAPHY: JEFF ENGEL OPERATORS: DIANE L. FARRELL, SOC, L.DAVID IRETE, RAY GONZALES, MIKE TRIBBLE HEAD UTILITY: TINO MARQUEZ CAMERA UTILITY: RAY THOMPSON VIDEO CONTROLLER: JEFF MESSENGER VIDEO UTILITIES: MICHAEL CORWIN, JEFF KLIMUCK JIB ARM OPERATOR: STEVE SIMMONS STILL PHOTOGRAPHER: CAROL KAELSON
STALWART PRODUCTIONS , LLC
"ISLE OF THE DEAD" SEASON 1 DIRECTORS OF PHOTOGRAPHY: VANESSA SMITH, TERRY STACEY, KIP BOGDAHN OPERATORS: PARRIS MAYHEW, MICHAEL BURKE, CONNIE HUANG, JOSHUA KRASZEWSKI, KATE LAROSE ASSISTANTS: CASEY JOHNSON, RORY HANRAHAN, STEPHEN MCBRIDE, IAN SCHNEIDER, MARC LOFORTE, HOLLY MCCARTHY, MAXWELL SLOAN, JONATHAN DAILEY, JON SANDIN, KELLON INNOCENT, JOSEPH ROBINSON, BRIAN PUCCI,
JIEUN SHIM
TECHNOCRANE TECHS: STUART ALLEN, PAUL MCKENNA
DIGITAL IMAGING TECH: ANTHONY HECHANOVA
LOADERS: TOM FOY, BRIAN PUCCI, JUAN QUIROZ-VIZHNAY, MOXIE HARFELD
STILL PHOTOGRAPHER: PETER KRAMER
SUMMER 1, LLC
"THE SUMMER I TURNED PRETTY" SEASON 2
DIRECTORS OF PHOTOGRAPHY: JOSEPH BRAD SMITH, SANDRA VALDE, ASC OPERATORS: MIKE REPETA, JOSEPH DWYER
ASSISTANTS: JOHN SLADE, ALAN ALDRIDGE, DAN JONES, SEAN YAPLE, PATRICK BOROWIAK, THOMAS HUTCHINSON, SETH LEWIS, REBECCA LIGI, NICK COCUZZA, JILL AUTRY, DARELL BURKE
STEADICAM OPERATOR: MATT DOLL
STEADICAM ASSISTANT: ALAN ALDRIDGE
DIGITAL IMAGING TECH: CHRISTOPHER RATLEDGE LOADERS: BRANDON ROBEY, PAIGE MARSICANO DIGITAL UTILITIES: CORRYN DIEMER, HAILEY NELMS STILL PHOTOGRAPHERS: ERIKA DOSS, JOHN MERRICK
TURNER NORTH CENTER PRODUCTIONS, INC.
"FULL CIRCLE"
DIRECTOR OF PHOTOGRAPHY: STEVEN SODERBERGH OPERATOR: HENRY CLINE
ASSISTANTS: CHRIS SILANO, TROY SOLA, JAMES DEAN DRUMMOND, EDDIE GOLDBLATT LOADER: KRISTINA ALLEN
STILL PHOTOGRAPHERS: SARAH SHATZ, CHRISTOPHER SAUNDERS
"JULIA" SEASON 2
DIRECTORS OF PHOTOGRAPHY: ERIC MOYNIER, RADIUM CHEUNG, H.K.S.C. OPERATORS: GERARD SAVA, PIERE COLONNA ASSISTANTS: BRADEN BELMONTE, JAMIESON FITZPATRICK, MATTHEW HEDGES CAMERA UTILITY: KEENAN KIMETTO DIGITAL IMAGING TECH: MATTHEW DORRIS LOADER: ANNE ABBRUZZESE STILL PHOTOGRAPHER: SEACIA PAVAO
UNIVERSAL CONTENT PRODUCTIONS "TED TV"
DIRECTOR OF PHOTOGRAPHY: JEFF MYGATT OPERATORS: BILL BRUMMOND, TOBY TUCKER, MICHAEL FREDIANI, SOC ASSISTANTS: DENNIS SEAWRIGHT, DALE WHITE, SCOTT BIRNKRANT, RENEE TREYBALL, CHUCK WHELAN, BROOKE MAGRATH STEADICAM OPERATOR: BILL BRUMMOND LOADER: MAYA MORGAN STILL PHOTOGRAPHER: ELIZABETH A MORRIS
UNIVERSAL PICTURES
"PRAISE THIS"
DIRECTOR OF PHOTOGRAPHY: SIDNEY SIDELL, ASC OPERATORS: JOSEPH ARENA, BODIE ORMAN, IAN CLAMPETT ASSISTANTS: ANTHONY ZIBELLI, ALFREDO SANTIAGO, BRAD BAKER, KELLY HARLE, MATT MATCHES, WILL PETERSON
STEADICAM OPERATOR: JOSEPH ARENA STEADICAM ASSISTANT: ANTHONY ZIBELLI
DIGITAL IMAGING TECH: JONATHAN KLEPFER LOADER: DANNA GARCIA-ARDILA DIGITAL UTILITY: CARSON COLLINS STILL PHOTOGRAPHER: JESSICA MIGLIO
WARNER BROS.
"ALL AMERICAN HOMECOMING"
DIRECTOR OF PHOTOGRAPHY: HANS CHARLES OPERATORS: MICHELLE CRENSHAW, TAMMY FOUTS ASSISTANTS: ALDO PORRAS, ROB MONROY, ANDREW PORRAS, DAION CHESNEY DIGITAL IMAGING TECH: TIMOTHY GAER DIGITAL UTILITY: MAX PEREZ
OCTOBER 2022 PRODUCTION CREDITS94
"YOUNG SHELDON" SEASON 6
DIRECTOR OF PHOTOGRAPHY: BUZZ FEITSHANS, IV OPERATORS: NEIL TOUSSAINT, AARON SCHUH ASSISTANTS: MATTHEW DEL RUTH, GRANT YELLEN, BRAD GILSON, JR., JAMES COBB
STEADICAM OPERATOR: AARON SCHUH LOADERS: BAILEY SOFTNESS, CONNER MCELROY
WBMTY ENTERTAINMENT, INC.
"WHICH BRINGS ME TO YOU"
DIRECTOR OF PHOTOGRAPHY: KARINA SILVA ASSISTANTS: JULIAN BASS, STORR TODD, CAT PONTELL, BRYANT BAILEY, PETER STAUBS
STEADICAM OPERATOR: RAUL ERIVEZ
DIGITAL IMAGING TECH: PETER SYMONOWICZ
WONDER STREET PRODUCTIONS
"EAST NEW YORK"
DIRECTORS OF PHOTOGRAPHY: ZEUS MORAND, JENDRA JARNAGIN
OPERATORS: JULIEN ZEITOUNI, PETER NOLAN, DAVID ISERN, ALAN JACOBSEN, LUCAS OWEN ASSISTANTS: SAMANTHA SILVER, VINCENT TUTHS, ERIKA HOULE, EVAN WALSH, MARC CHARBONNEAU, ELIZABETH CASINELLI, ANABEL CAICEDO, KYLE TERBOSS, CORY MAFFUCCI, NOLAN MALONEY, JAMES DEMETRIOU, KATHERINE RIVERA, CHRISTOPHER PATRIKIS DIGITAL IMAGING TECHS: MATTHEW RICHARDS, JESSICA TA
LOADERS: MANUEL GARCIA, TOM FOY, ALEX LILJA, DAVID DIAZ
TECHNOCRANE TECH: JORDAN HRISTOV STILL PHOTOGRAPHERS: SCOTT MCDERMOTT, PATRICK HARBRON
WOODBRIDGE PRODUCTIONS
"THE BLACKLIST" SEASON 10 DIRECTORS OF PHOTOGRAPHY: DEREK WALKER, MICHAEL O'SHEA OPERATORS: DEVIN LADD, JAY SILVER ASSISTANTS: MIKE GUASPARI, EDWIN HERRERA, EDGAR VELEZ, KAIH WONG
LOADERS: REMINGTON LONG, BERNARDO RUIZ POZO STILL PHOTOGRAPHERS: PATRICK HARBRON, WILL HART
COMMERCIALS
ARTS & SCIENCES
"REALTOR.COM"
DIRECTOR OF PHOTOGRAPHY: AUTUMN DURALD OPERATOR: VINCENT FOEILLET ASSISTANTS: ETHAN MCDONALD, RIO NOEL ZUMWAIT, REED KOPPEN, REGINA LOY DIGITAL IMAGING TECH: ERIKA MCKEE
CAVIAR LA, LLC
"FORTNITE"
DIRECTOR OF PHOTOGRAPHY: CARLOS VERON ASSISTANTS: WALTER RODRIGUEZ, MATT DEGREFF, JON SANDIN
DIGITAL IMAGING TECH: JEFF FLOHR STILL PHOTOGRAPHER: CHRIS SAUNDERS TECHNOCRANE TECHS: JAY KULICK, STEVE DAHL
DONE + DUSTED
"GOOGLE"
OPERATOR: BRYCE PLATZ ASSISTANTS: MATT BOREK, VINCENT BREDEMUS
FARM LEAGUE
"SALVATION ARMY"
DIRECTOR OF PHOTOGRAPHY: NATALIE KINGSTON ASSISTANTS: FAITH BREWER, RAMONE DAVIS DIGITAL IMAGING TECH: SAM PETROV
FURLINED
"CHEVY"
DIRECTOR OF PHOTOGRAPHY: DARREN LEW ASSISTANTS: JOHN CLEMENS, SCOTT HALL MILLER DIGITAL IMAGING TECH: JEFF FLOHR TECHNOCRANE OPERATOR: ANTHONY JACQUES
KAP SIZED, INC.
"GOOGLE"
DIRECTOR OF PHOTOGRAPHY: MICHELLE MARRION OPERATOR: CHRISTOPHER GLEATON ASSISTANTS: NINA CHIEN, VANESSA VIERA, DARNELL MCDONALD, DAVID GLEATON DIGITAL IMAGING TECH: XAVIER VENOSTA
PARTIZAN ENTERTAINMENT
"TJ MAXX"
DIRECTOR OF PHOTOGRAPHY: GAUL PORAT
OPERATOR: JARON TAUCH
ASSISTANTS: JASMINE CHANG, JOE ASHI
DIGITAL IMAGING TECH: SIN COHEN
REMOTE HEAD TECH: JAY SHEVECK
SMUGGLER
"OLD NAVY"
DIRECTOR OF PHOTOGRAPHY: ERIC SCHMIDT
OPERATOR: REMI TOURNOIS ASSISTANTS: LILA BYALL, BILL ROBINSON, GAVIN GROSSI, NOAH GLAZER
DIGITAL IMAGING TECH: JOHN SPELLMAN
SPARE PARTS
"NBC LAW & ORDER"
DIRECTOR OF PHOTOGRAPHY: STEPHEN SHERIDAN OPERATOR: DEB BROZINA
ASSISTANTS: MARQUE DEWINTER, MICHAEL BELARDI, TRISTAN CLUBB
LOADER: COURTNEY DENK
STATION FILM
"L.L. BEAN"
DIRECTOR OF PHOTOGRAPHY: ERIC SCHMIDT ASSISTANTS: LAURA GOLDBERG, ERIN ENDOW STEADICAM OPERATOR: REMI TOURNOIS DIGITAL IMAGING TECH: JOHN SPELLMAN
STINK FILMS, USA
"MACY'S"
DIRECTOR OF PHOTOGRAPHY: MAGDALENA GORKA ASSISTANTS: ETHAN MCDONALD, JOEL MARTIN DIGITAL IMAGING TECH: FRANCESCO SAUTA
VICE MEDIA GROUP
"CHEVY"
DIRECTOR OF PHOTOGRAPHY: PATRICK SCOLA ASSISTANTS: WALTER RODRIGUEZ, KYLE REPKA, HELEN CASSELL, MITCH MALPICA DIGITAL IMAGING TECH: THOMAS WONG
EAST COAST &
95OCTOBER 2022 PRODUCTION CREDITS
COMPANY PAGE URL ARRI 5 WWW.ARRI.COM/ORBITER-PROJECTION BOLAND 91 WWW.BOLANDCOM.COM CAMERIMAGE 13 WWW.CAMERIMAGE.COM CHAPMAN LEONARD 15 WWW.CHAPMAN-LEONARD.COM CINE GEAR EXPO ATLANTA 11 WWW.CINEGEAREXPO.COM/ATL-EXPO/ CHAPMAN LEONARD WWW.CHAPMAN-LEONARD.COM ECA AWARDS 6 WWW.ECAWARDS.NET MILL VALLEY FILM FESTIVAL 9 WWW.MVFF.COM NAB SHOW NY 4 WWW.NABSHOW.COM TERADEK 2&3 TERADEK.COM ZEISS 7 WWW.ZEISS.COM/CINE/RADIANCE Advertisers Index ADVERTISING REPRESENTATIVES WEST COAST & CANADA ROMBEAU INC. Sharon Rombeau Tel: (818) 762-6020 Fax: (818) 760-0860 Email: sharonrombeau@gmail.com
EUROPE ALAN BRADEN INC. Alan Braden Tel: (818) 850-9398 Email: alanbradenmedia@gmail.com
Tom
Tom Richmond, ASC, who passed away this summer at the age of 72, was a director of photography who kick-started many a young director's career –Alex Cox, Keith Gordon, and Roger Avary among them. He once described shooting James Gray's debut film, Little Odessa , as "a career highlight." We asked Gray, featured this month for his memoir, Armageddon Time , to reflect on his time with Richmond, who was a Guild member for a quarter-century.
"I had admired Tom Richmond's work, so I felt very lucky – both to work with him and to be directing a film at age 23. I was more than a little terrified. But along comes Tom, who could strike you as loopy and make you wonder if he was an 'unserious person' who wasn't even listening. In truth, Tom was quite
serious and always listening. He wasn't just a good cinematographer; he was a stealth artist, as his demeanor did not announce his brilliance. It was a huge boost having someone with Tom's self-assurance at my side for Little Odessa – both to steer the set and guide the scenes. He had absolute confidence in me – which was either an act of folly or unbelievable generosity! It was a tough shoot, owing to snowstorms and other issues, but Tom was 100 percent invested. And he took such risks! Tom was willing to try anything, which I thought unusual for someone who already had so much industry experience. We became members of AMPAS at the same time. And then I lost contact with him for a few years. I ran into Tom at the Metrograph Theater [in Lower Manhattan], and he was with some of the students he was teaching. We had the greatest time together. I loved him."
96 OCTOBER 2022
STOP MOTION 10.2022
Richmond, ASC 1/18/50 – 7/29/22 96 OCTOBER 2022
PHOTO
COURTESY OF NOAH SEGAN